Abu Dhabi
Abu Dhabi is the capital of the United Arab Emirates. From Dubai, there is an hourly bus service to here, departing from Ibn Battuta Station and costing around 30 dirhams (270 rubles). The journey takes approximately 2 hours.
Nice, comfortable bus. They show a view from the front camera of the bus on TV, and there is a waiter serving in the cabin. There is even a menu with prices in the seat pocket. You can't bring your own food — it's like a café.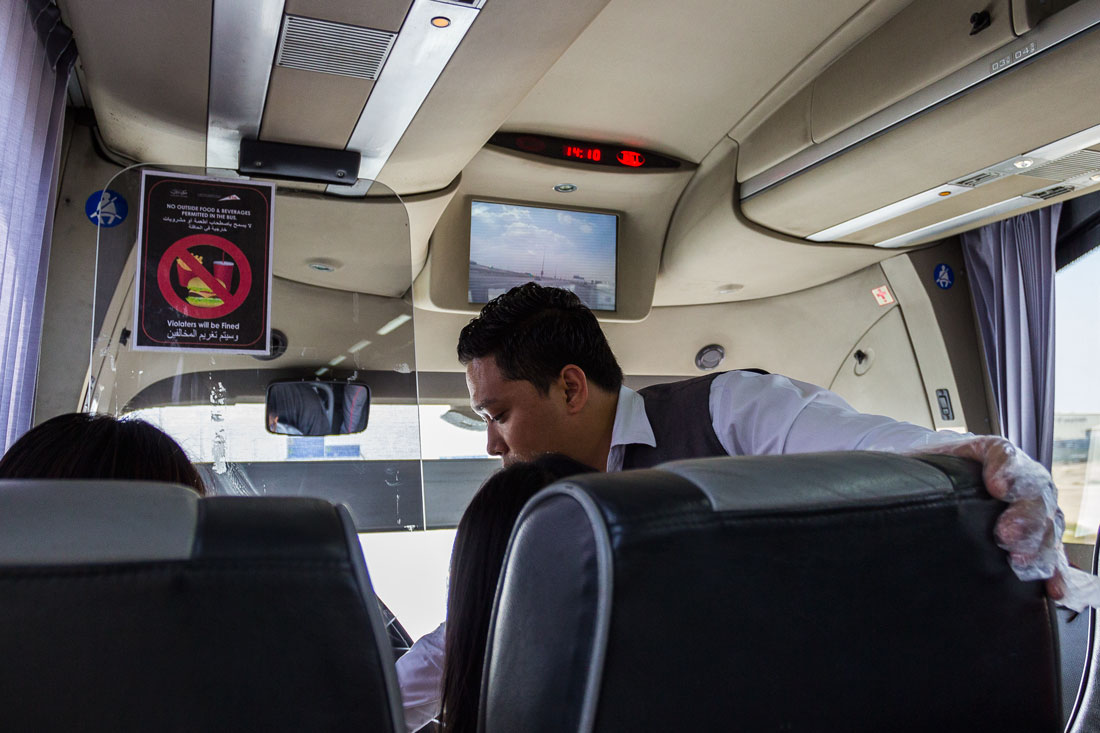 Abu Dhabi starts at the bus station with an extremely unpleasant restroom.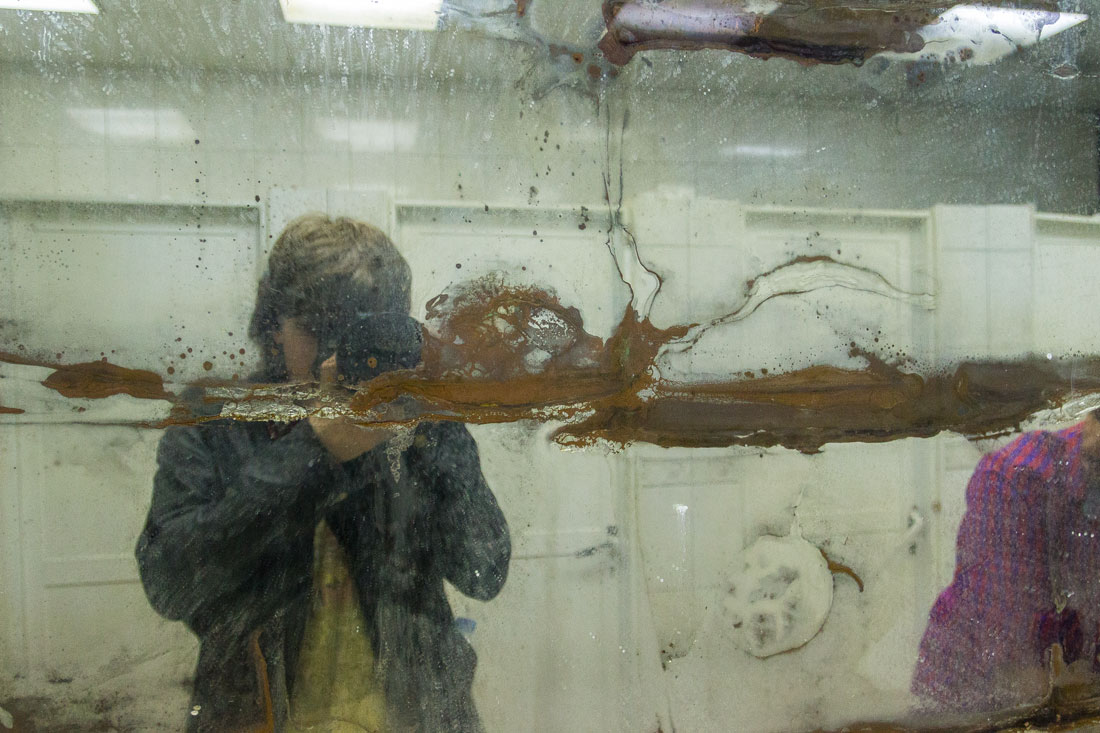 Half of the stops in the city have pavilions, while the other half do not.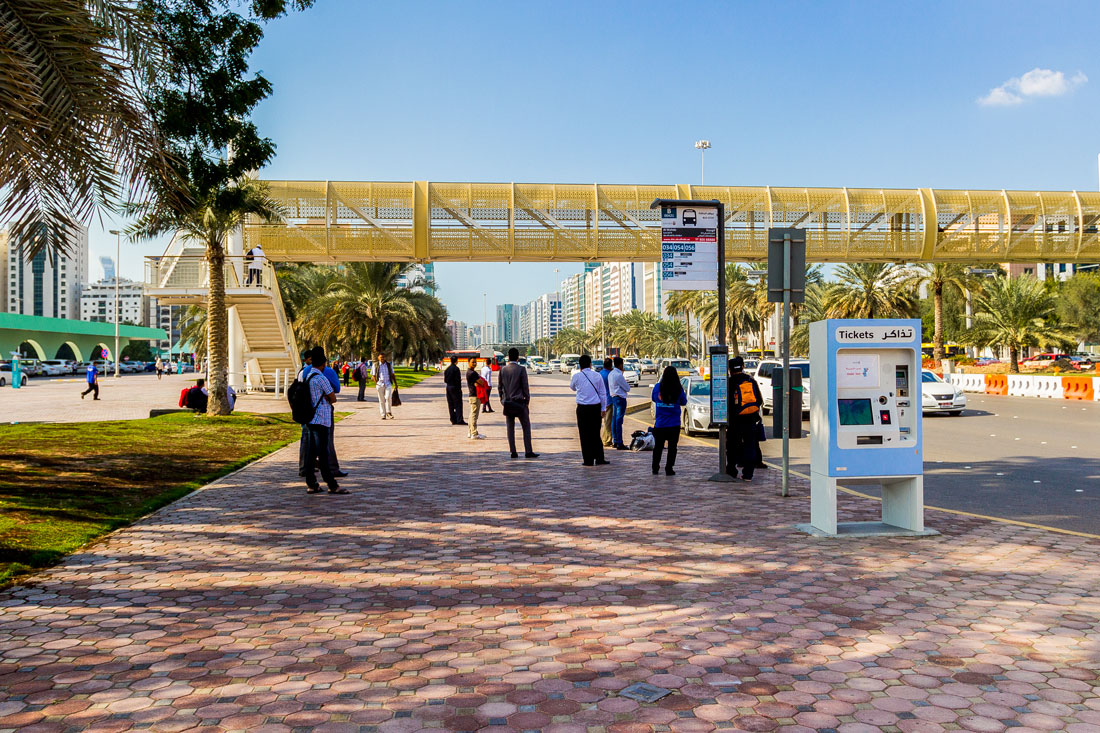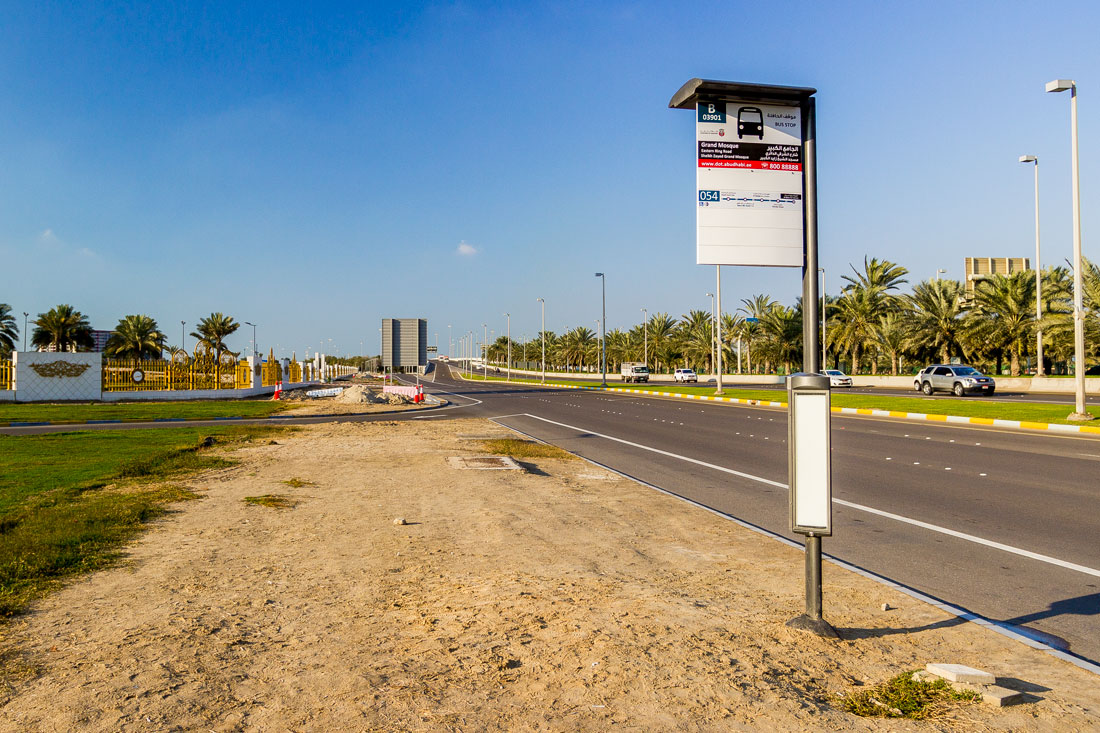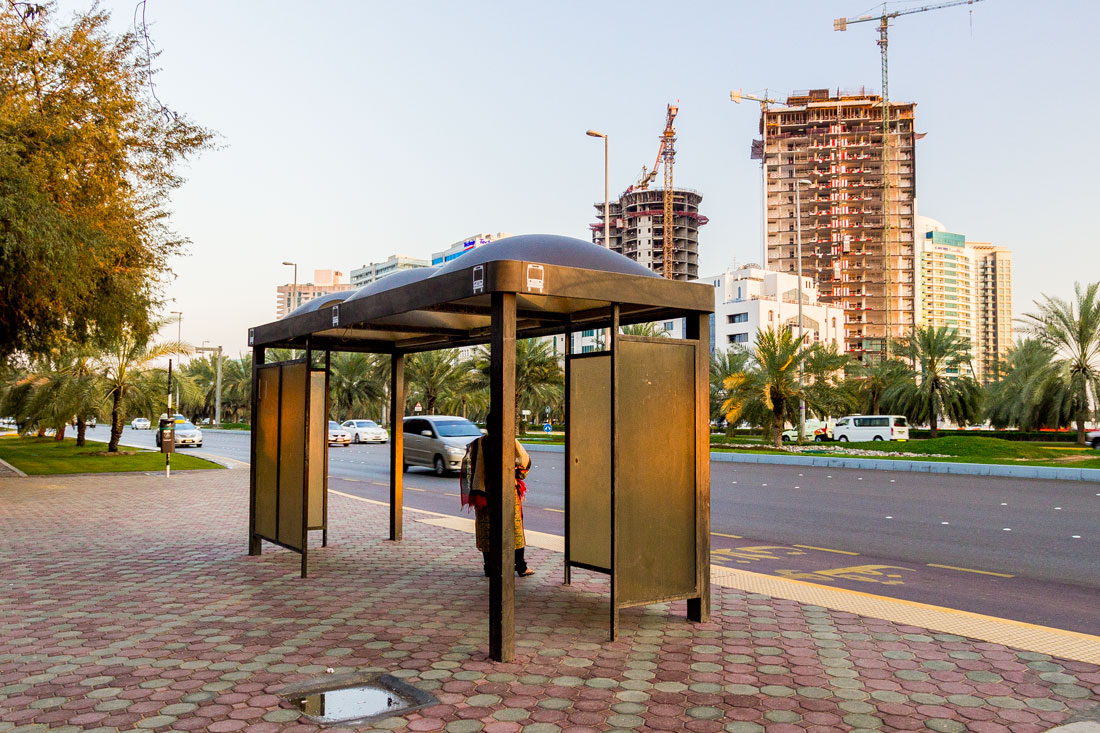 But there are ticket vending machines.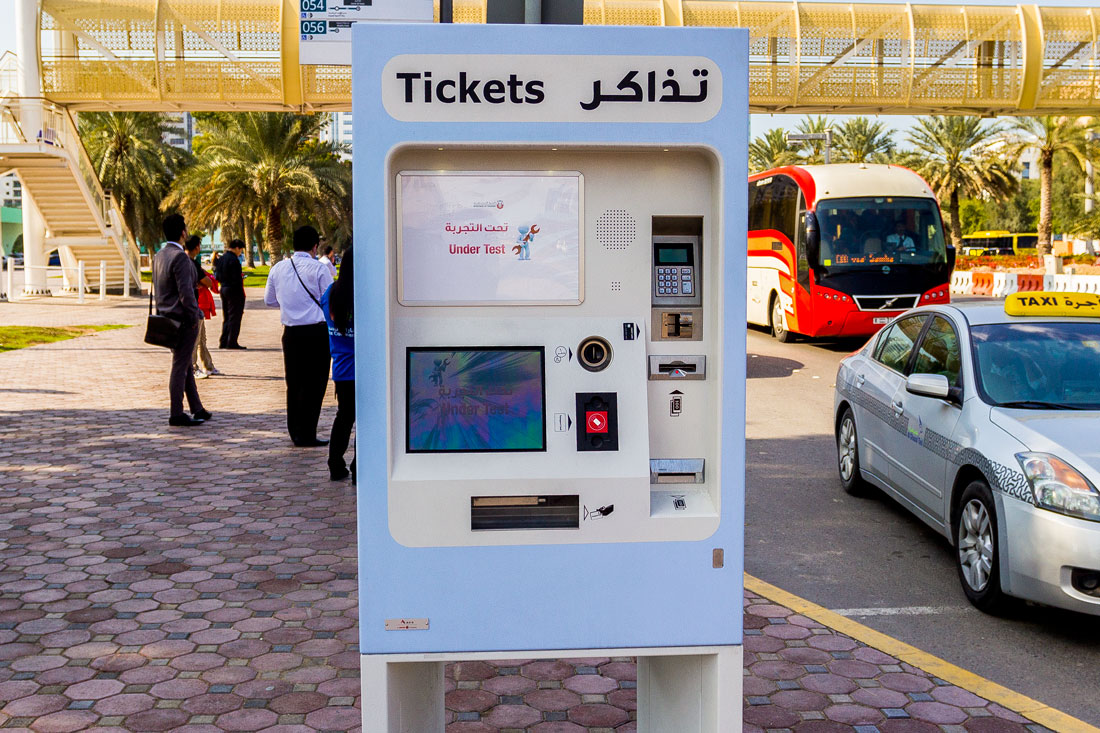 And with a detailed route timetable.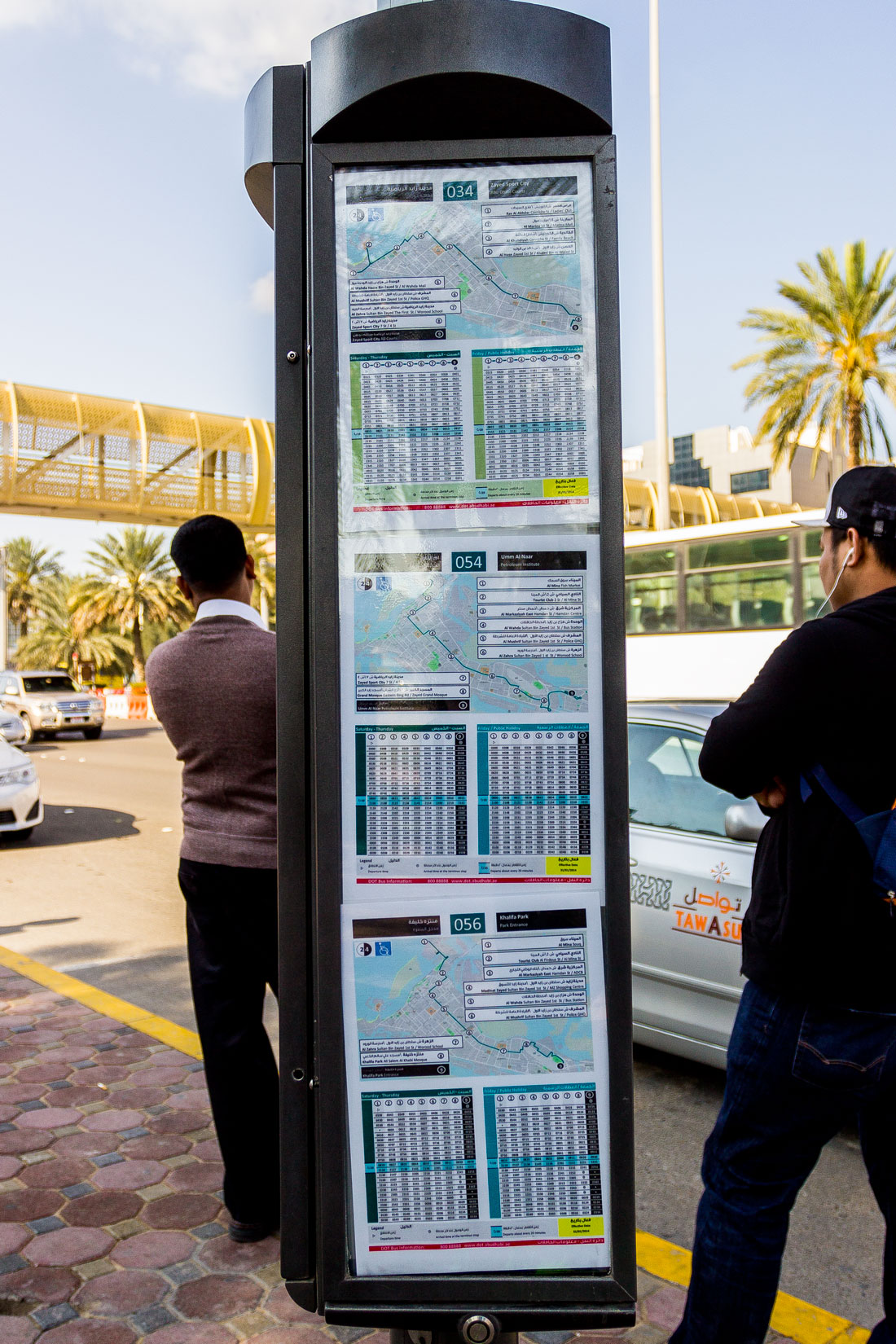 The bus interior. The monitor should display the next station, but in reality, it shows some nonsense.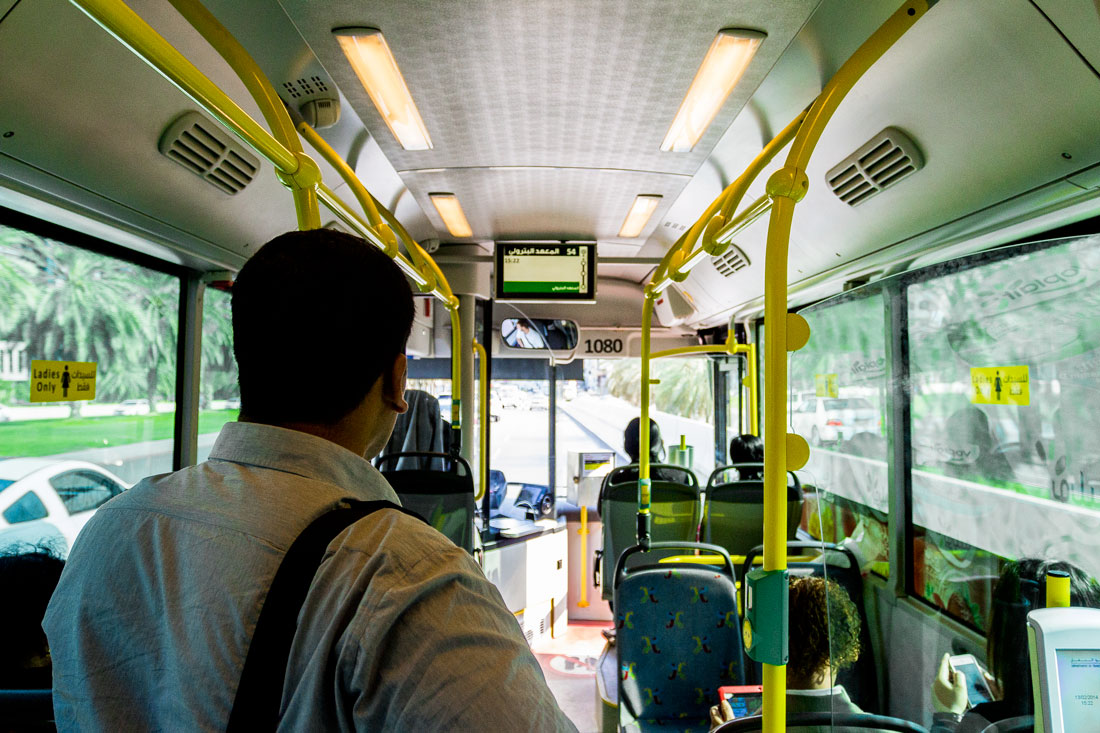 All windows are covered with sunshade screens.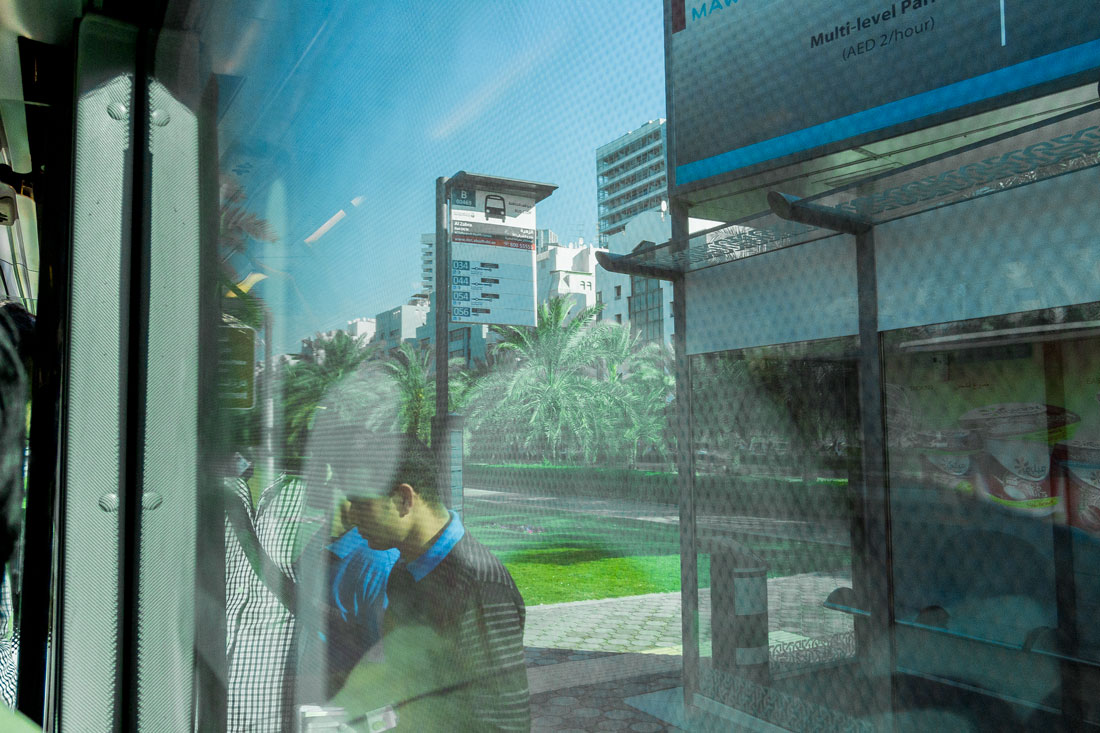 Reserved seating for women only.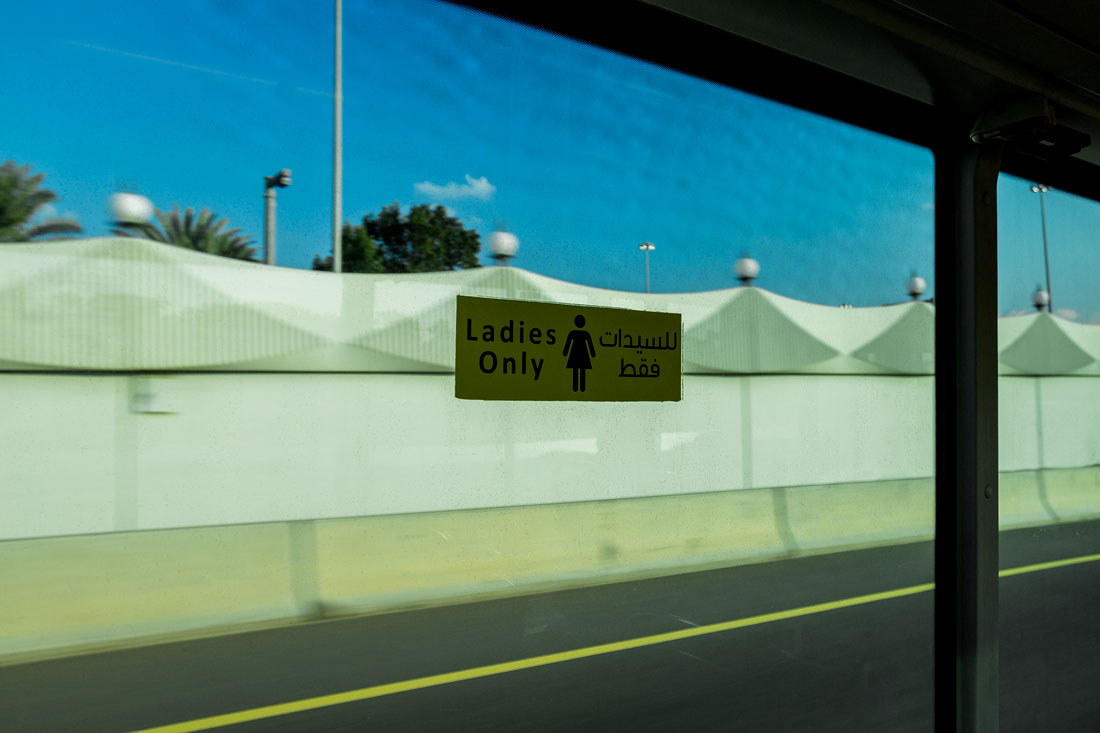 To exit, press the button. A checkmark appears on the small screen if the button has been pressed.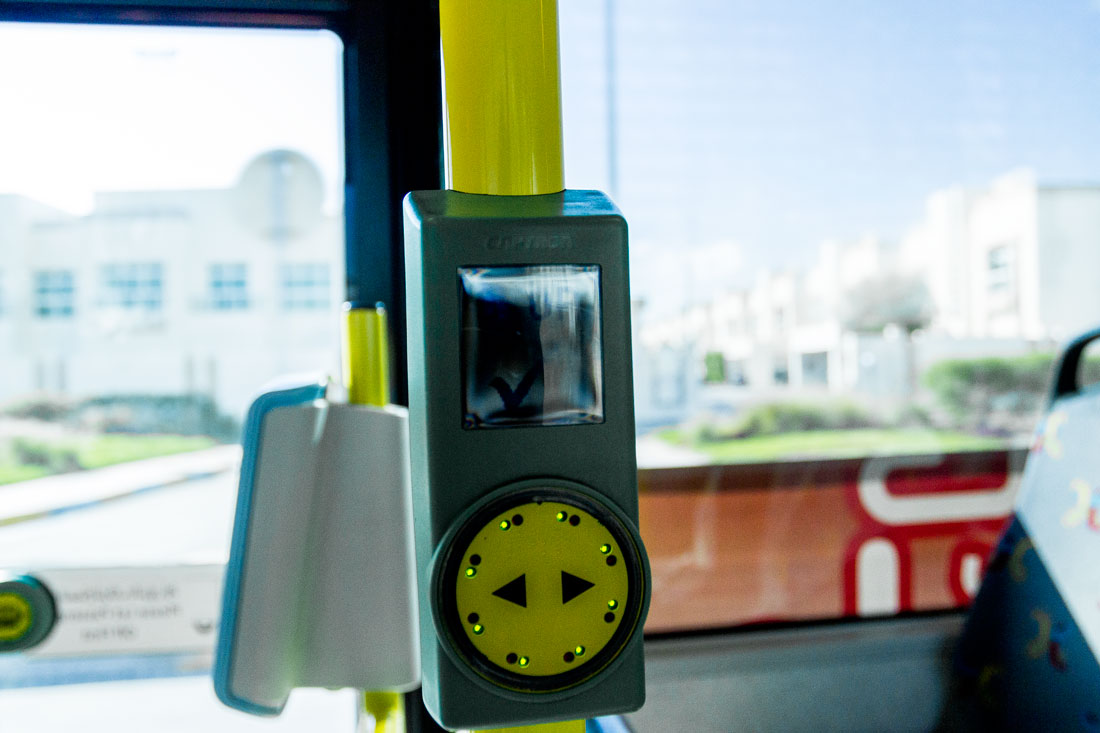 Payment for the fare is something peculiar. You are asked to pay when entering through the front door. There is an iron box with a lock installed for payment, and it is not electronic — just a box with a coin slot on the lid.
At first, I thought that the drivers determine by sound what coins are being thrown into the box. It turned out that payment for the fare is completely disregarded here. Some people enter through the front and throw something into the box, some just pass through, and others even enter through the rear doors. No one pays any attention at all. You can ride without paying. It seems like public transportation here is in some experimental state.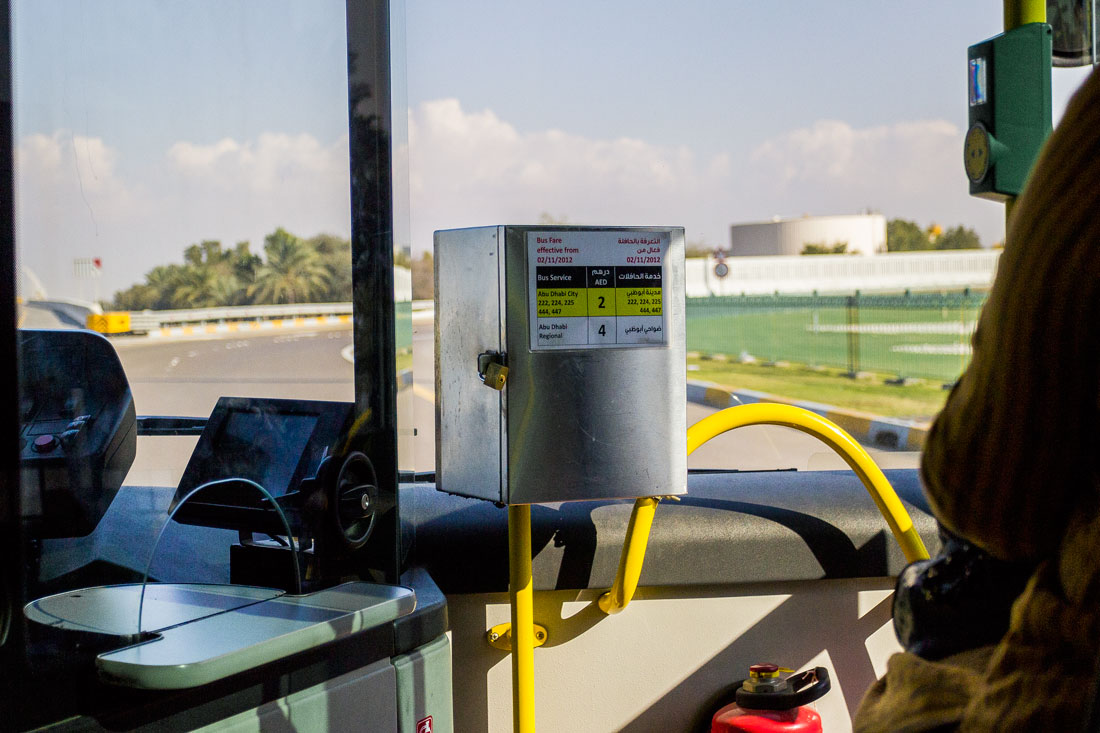 Taxis here are not like in Dubai. There are no colored roofs; it's just a regular car with a yellow cap.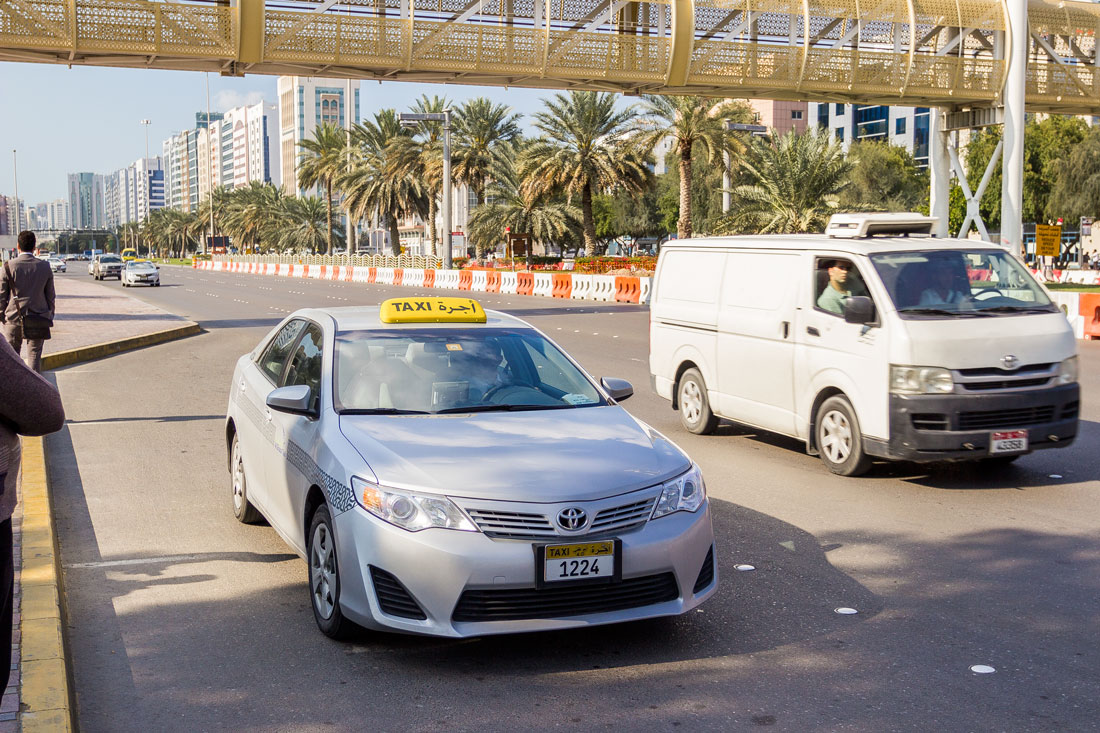 Taxis have a display installed with the driver's photograph and various information.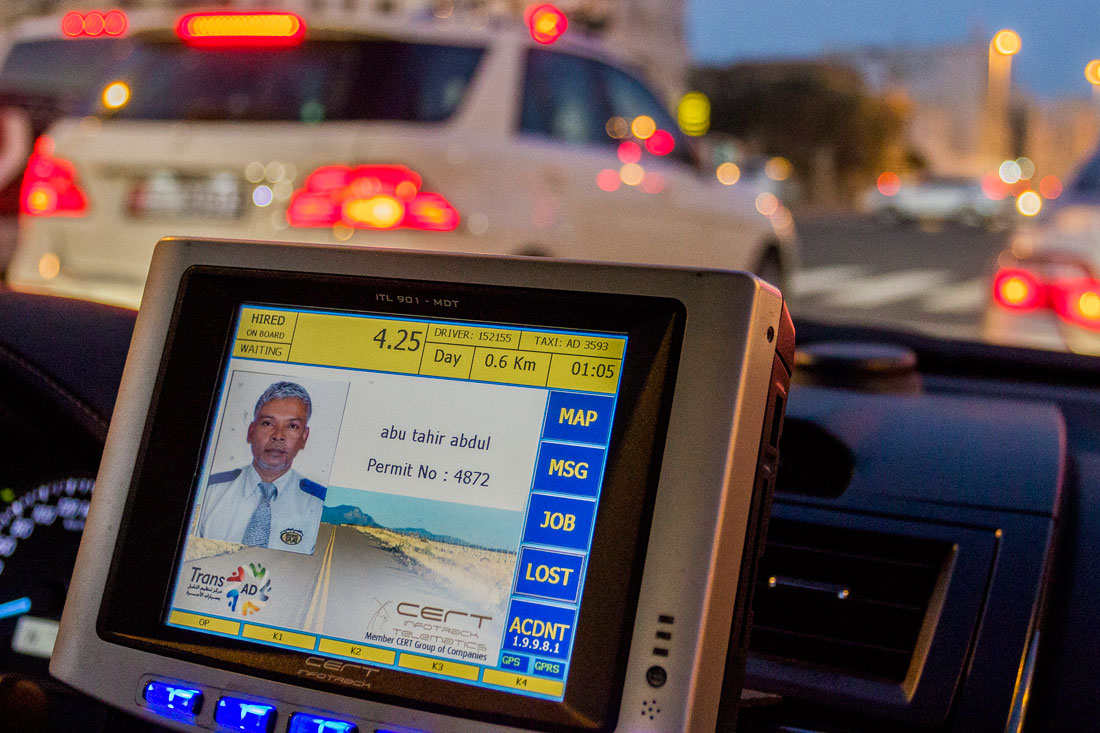 It's quieter here with fewer skyscrapers.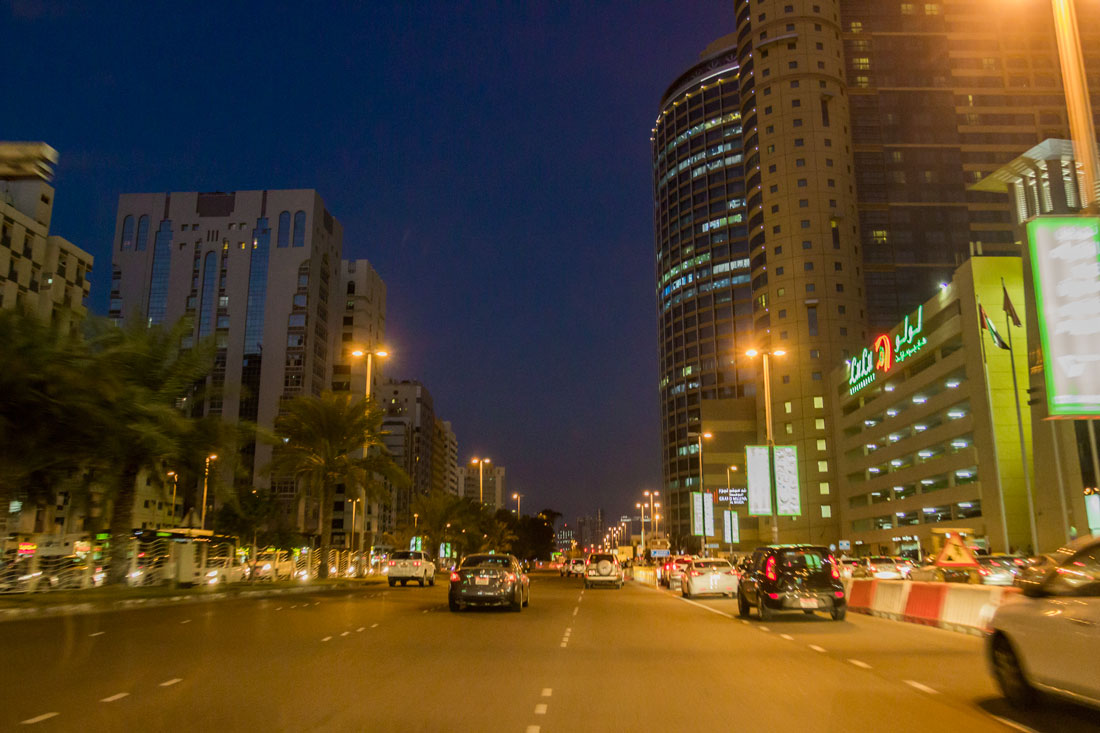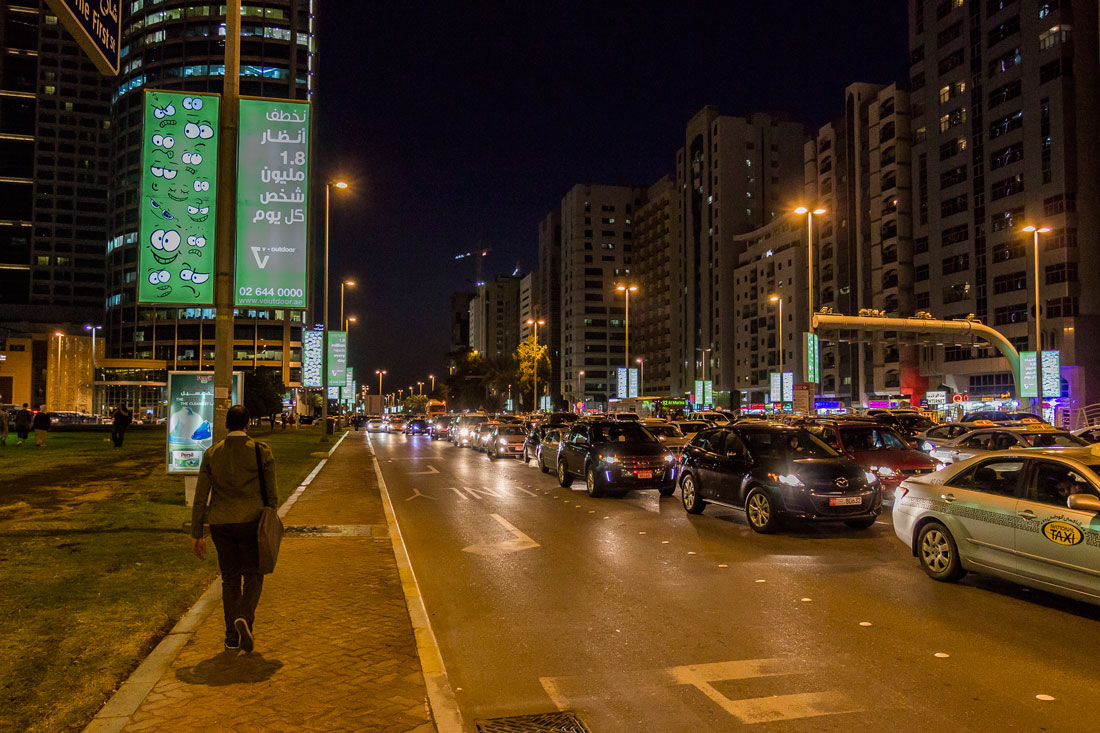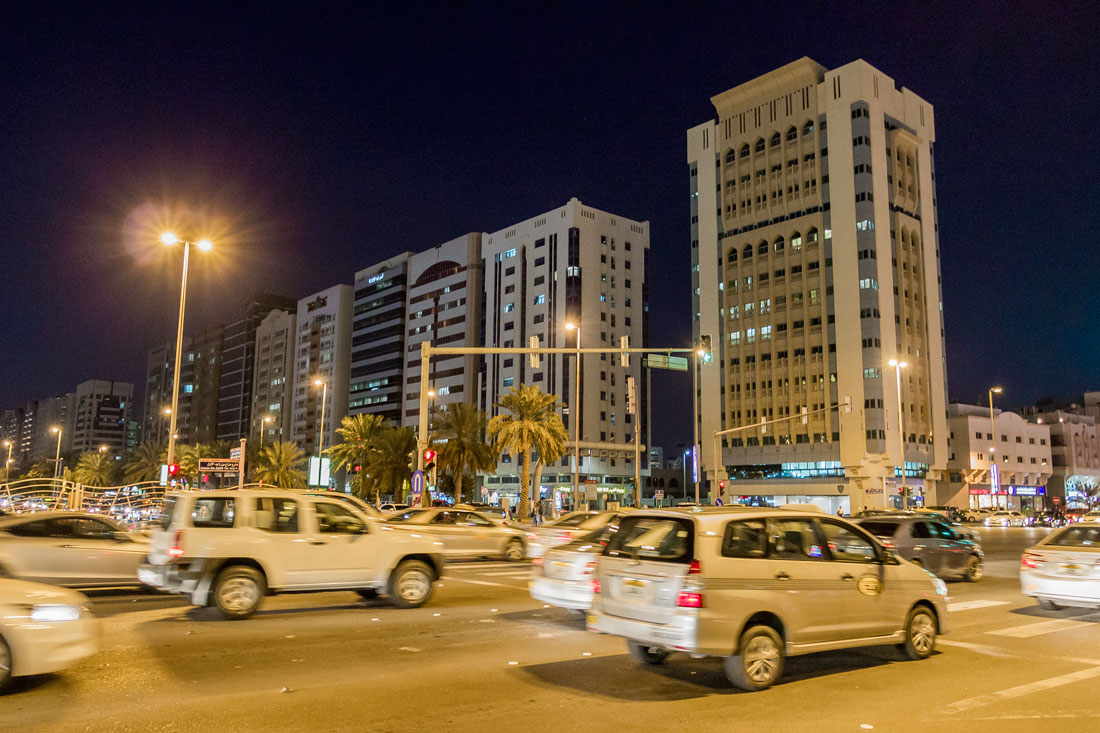 But there is one truly unique one. The Al Bahar Towers.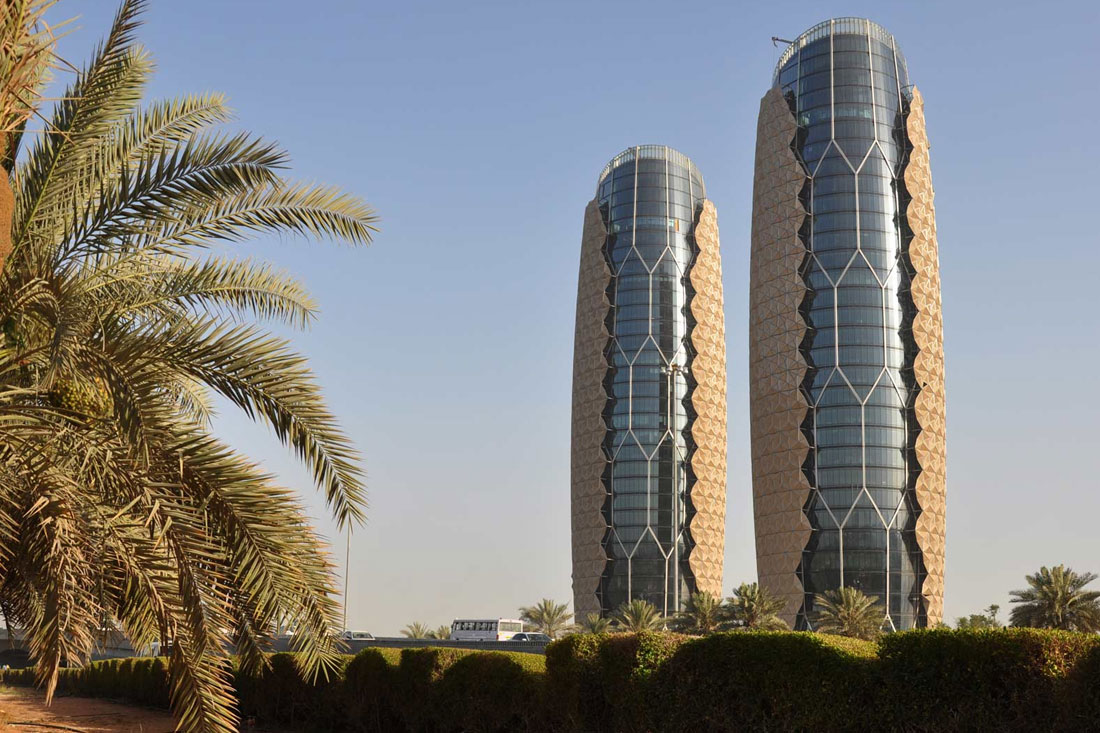 The towers are enclosed in metallic covers that automatically open and close depending on the sunlight.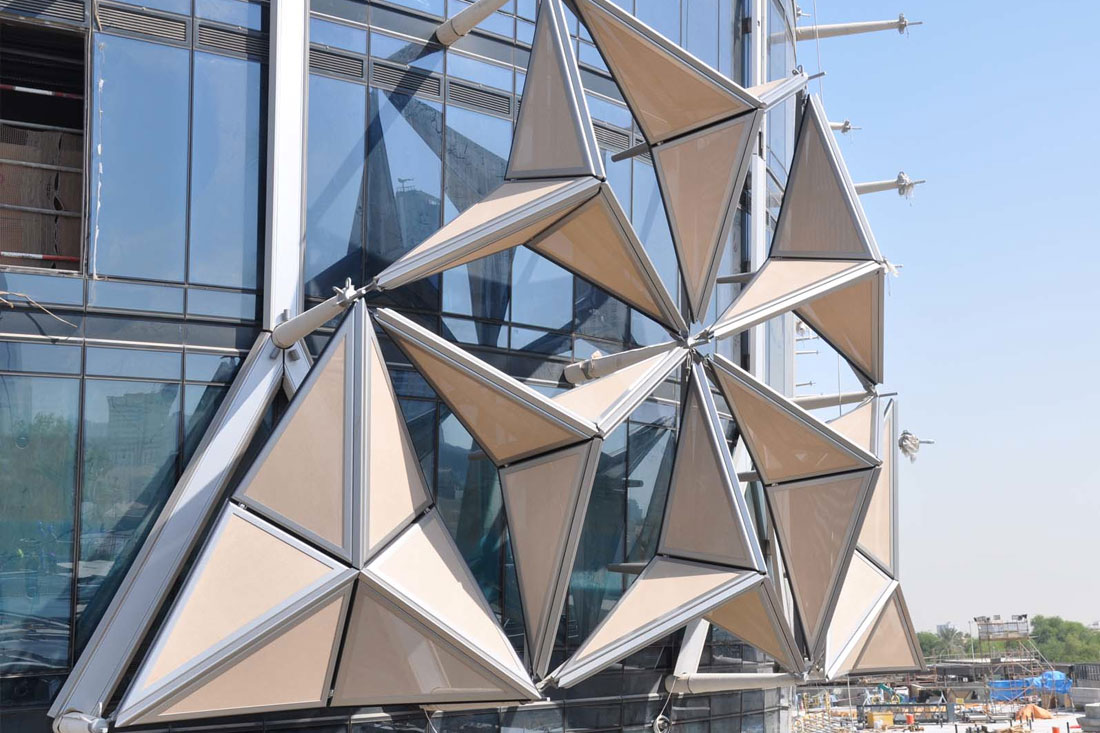 Pedestrian bridge.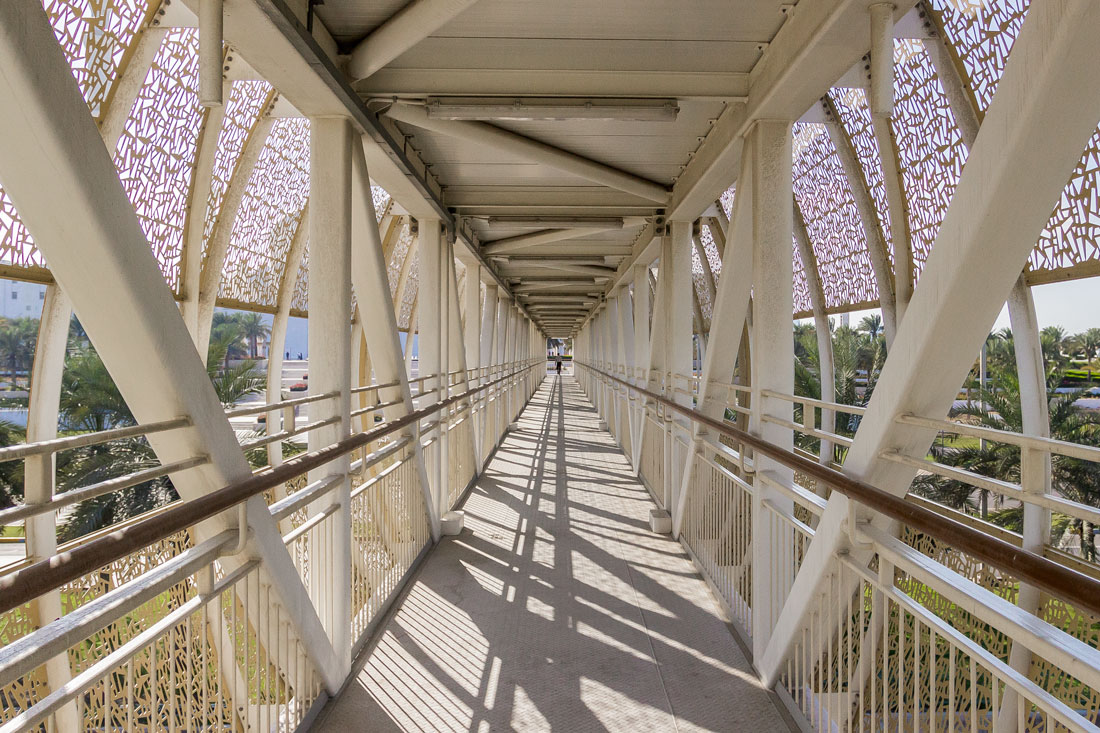 Abu Dhabi is a green city. Compared to Dubai, there is a lot of natural greenery here. Palm trees, grass, trees.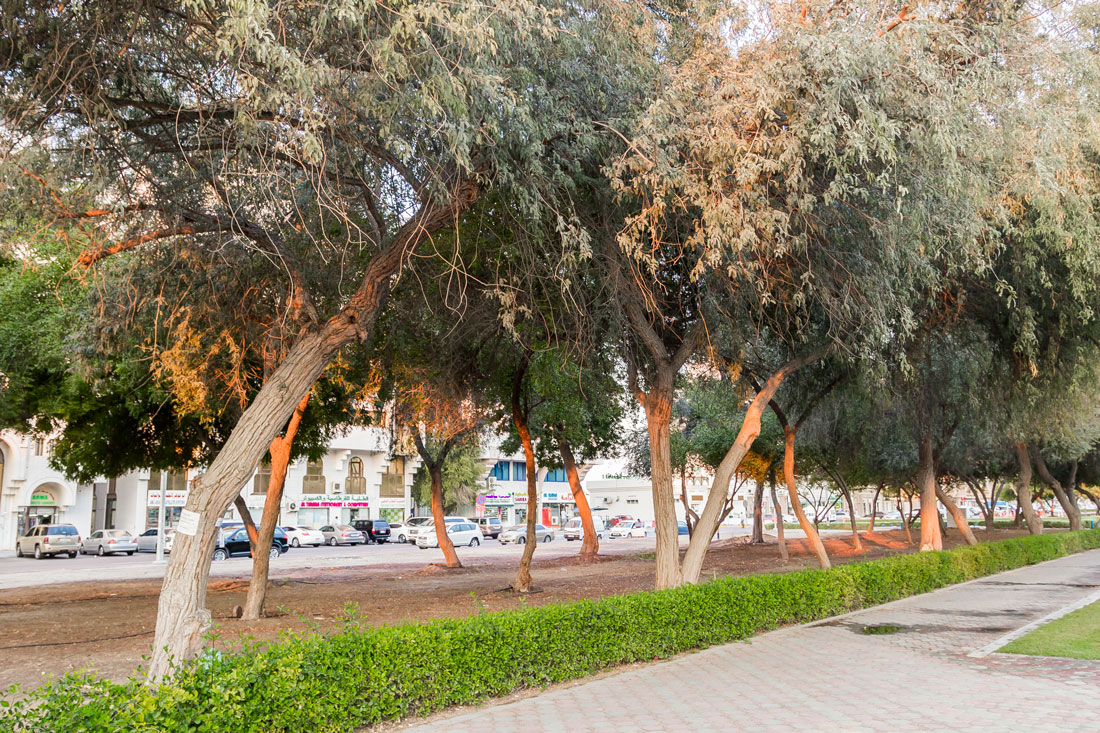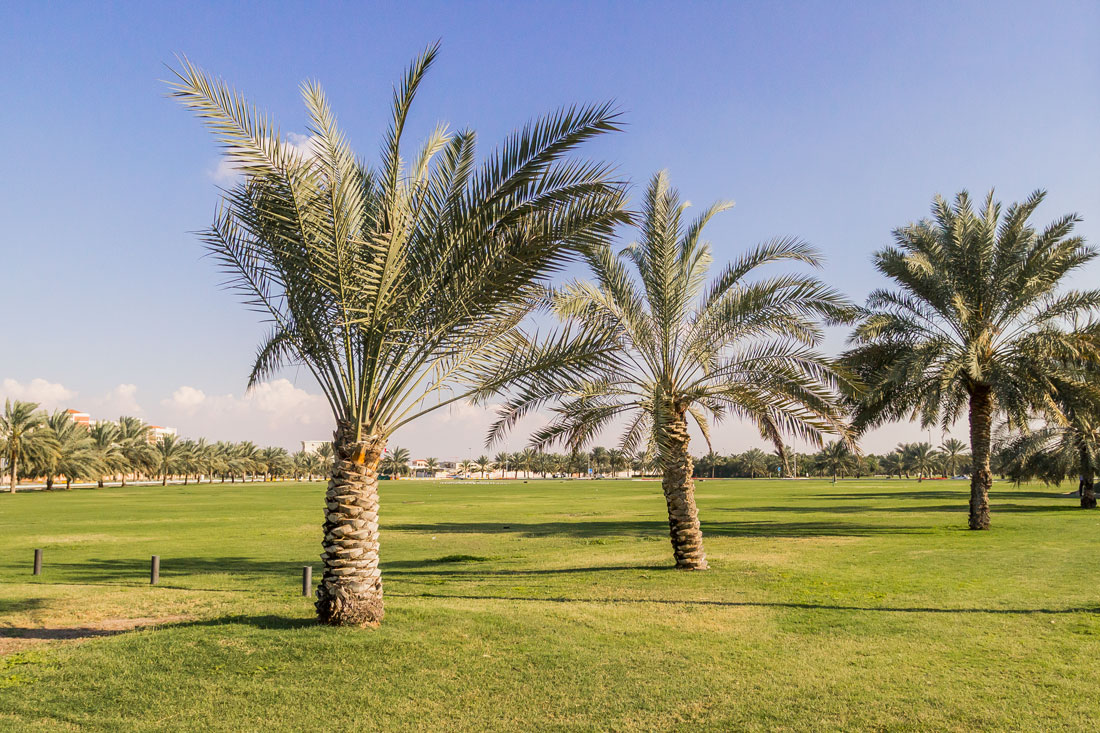 The divider lanes are all planted.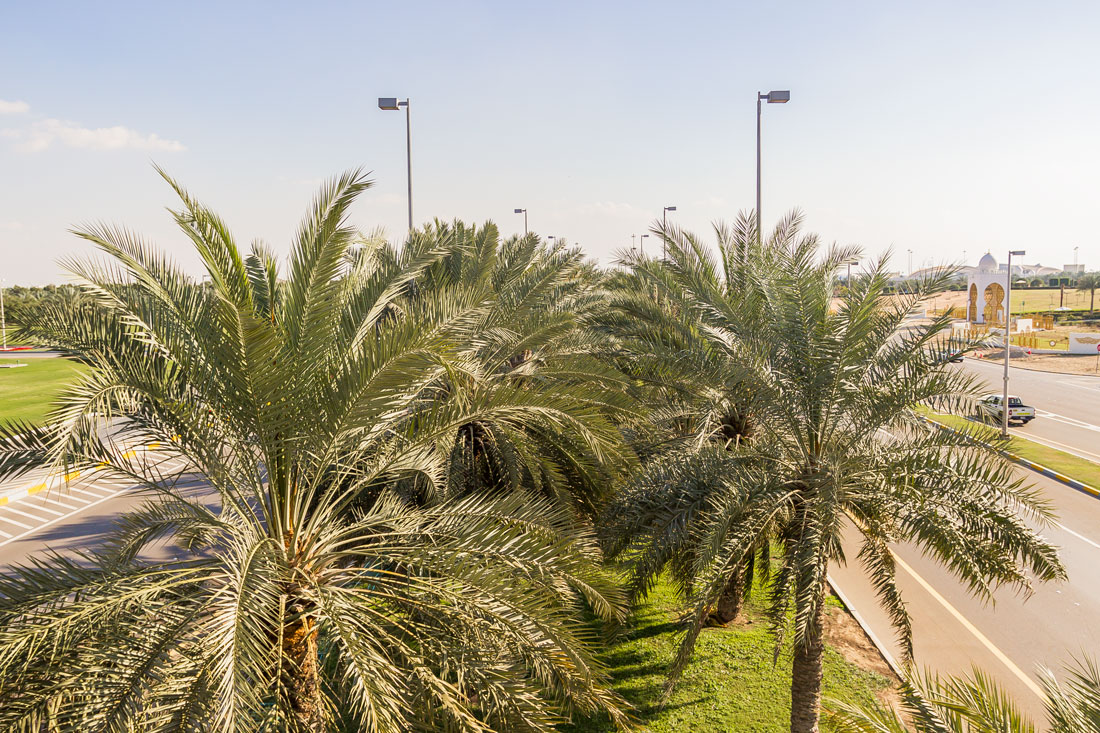 Abu Dhabi has similar slums to Dubai, except there is no desert. Other than that, if you go about 200 meters away from the road with luxury housing on the sides...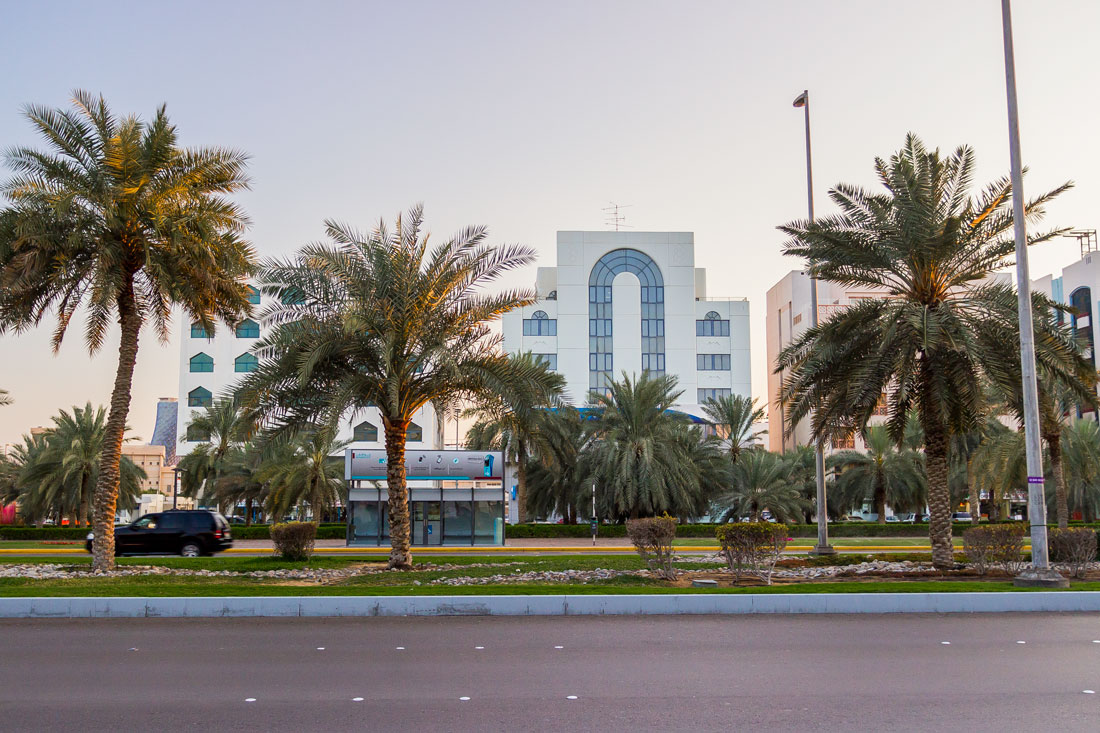 ... Pakistani neighborhoods begin.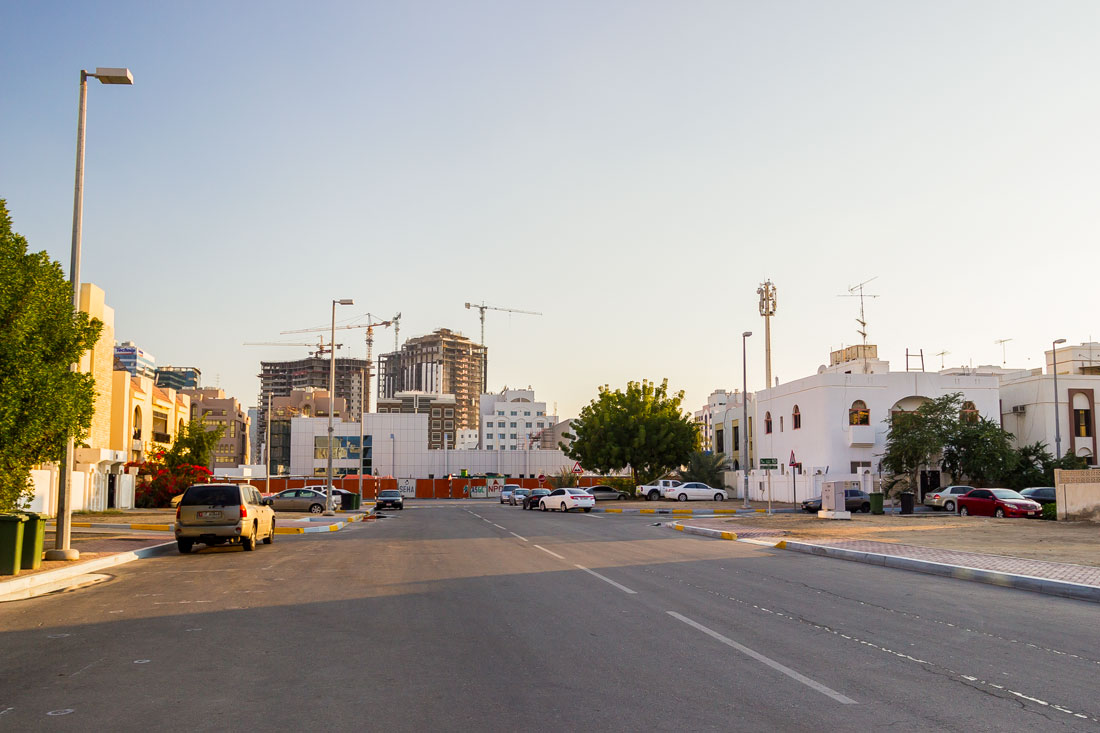 There are old, dilapidated, and scary houses.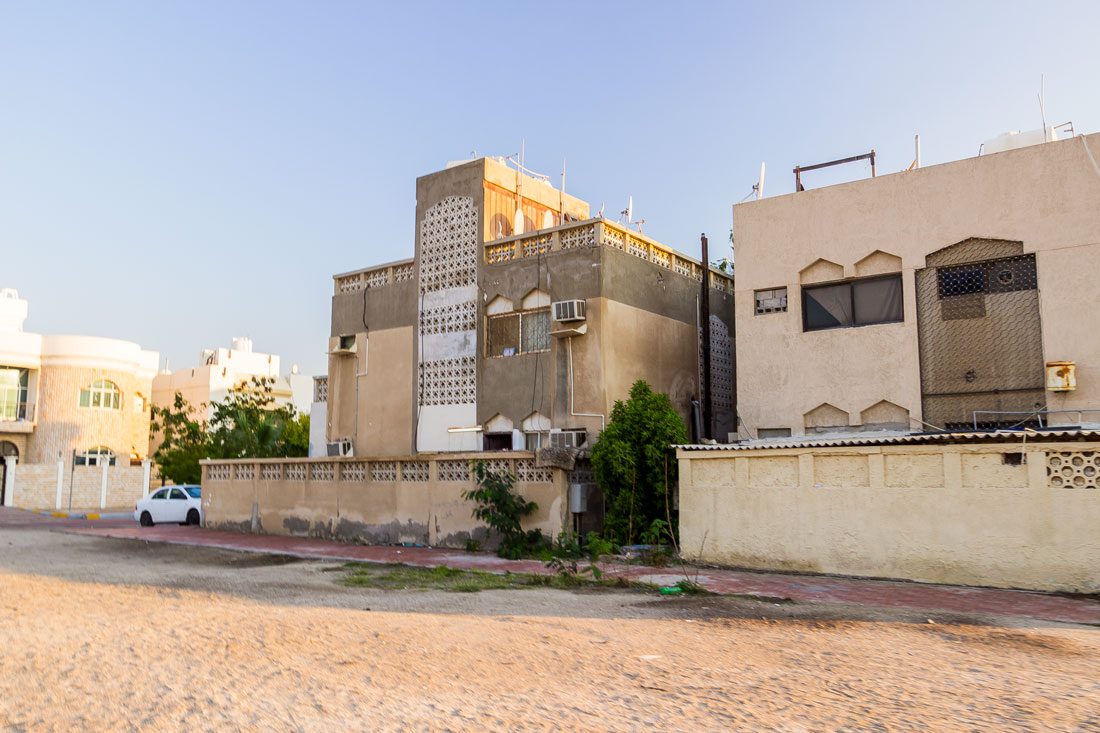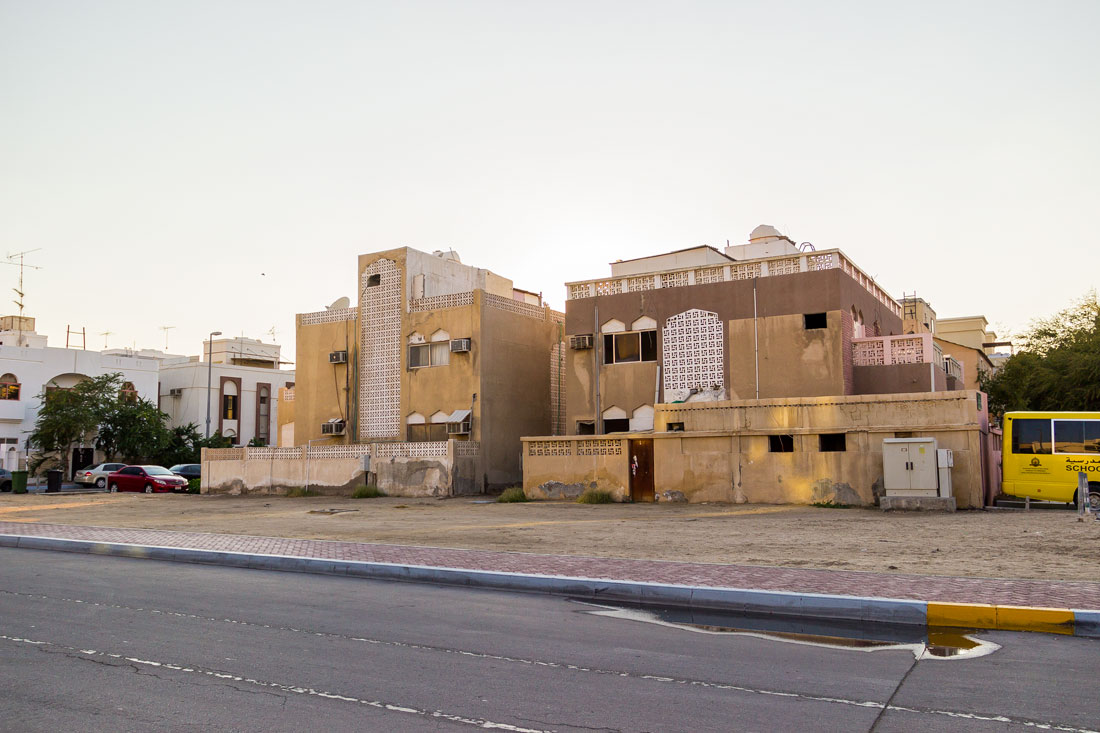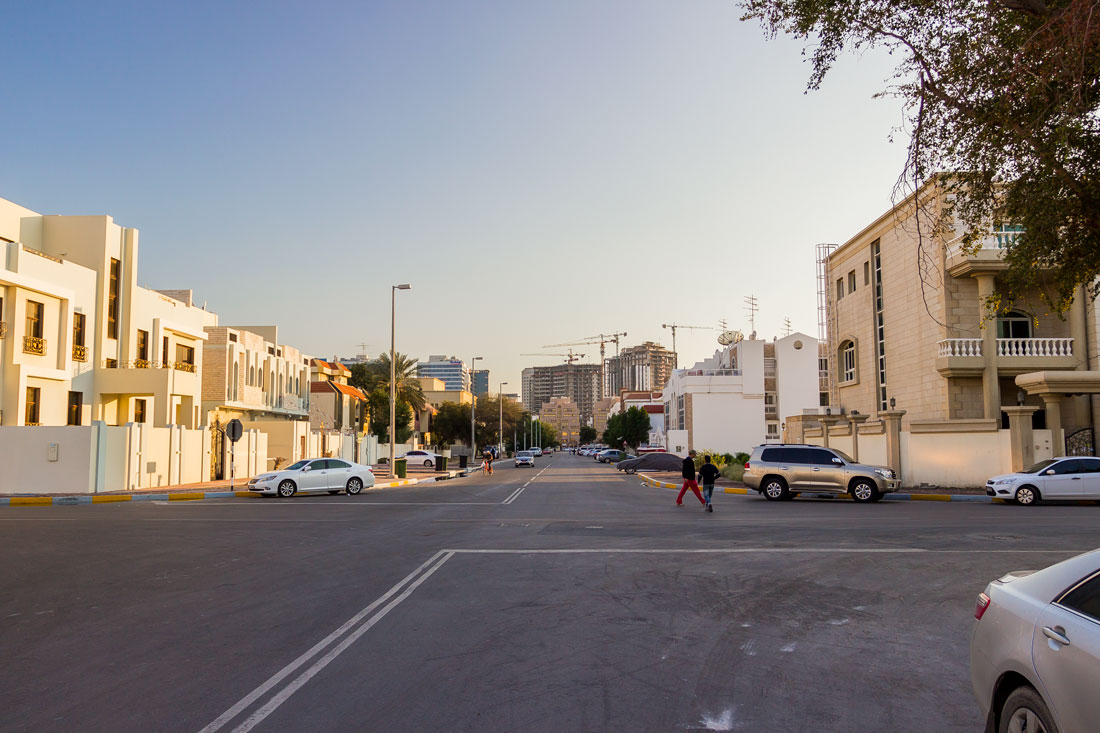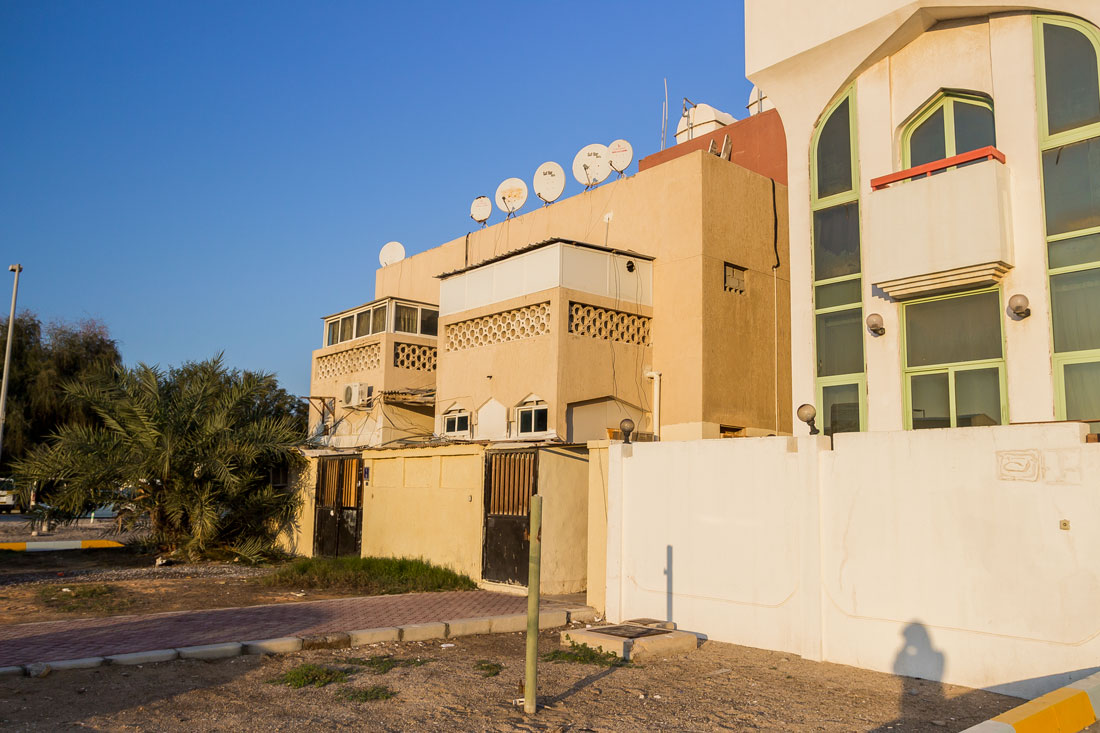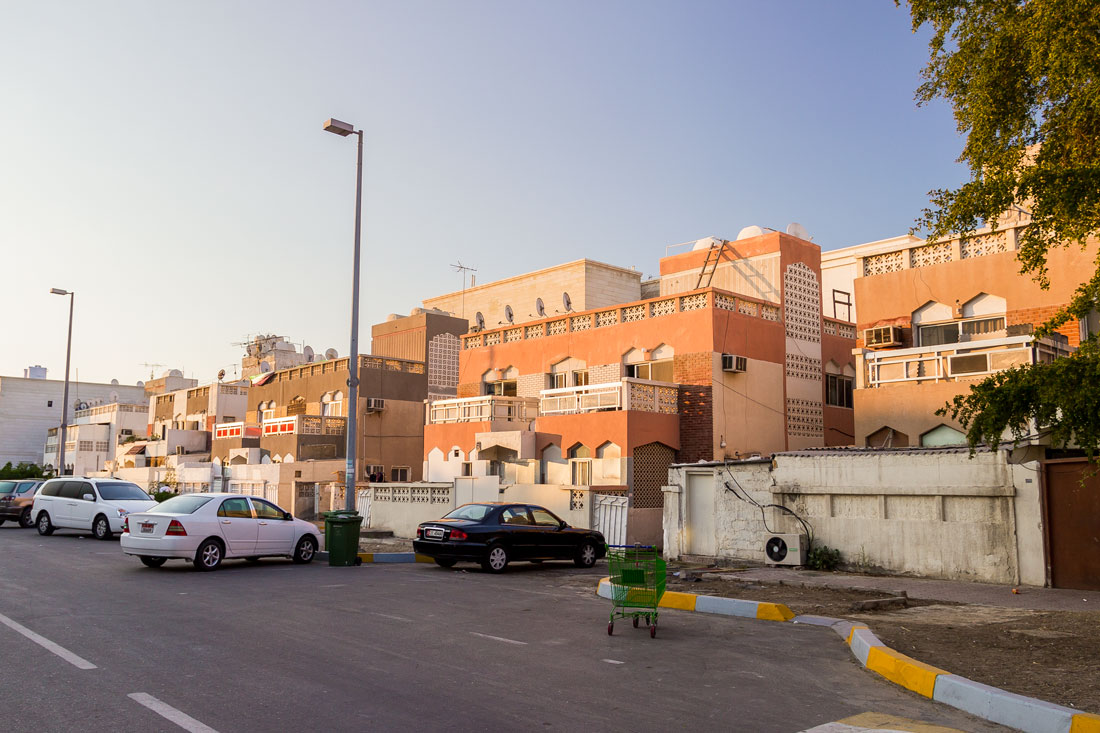 And there are quite neat and modern ones.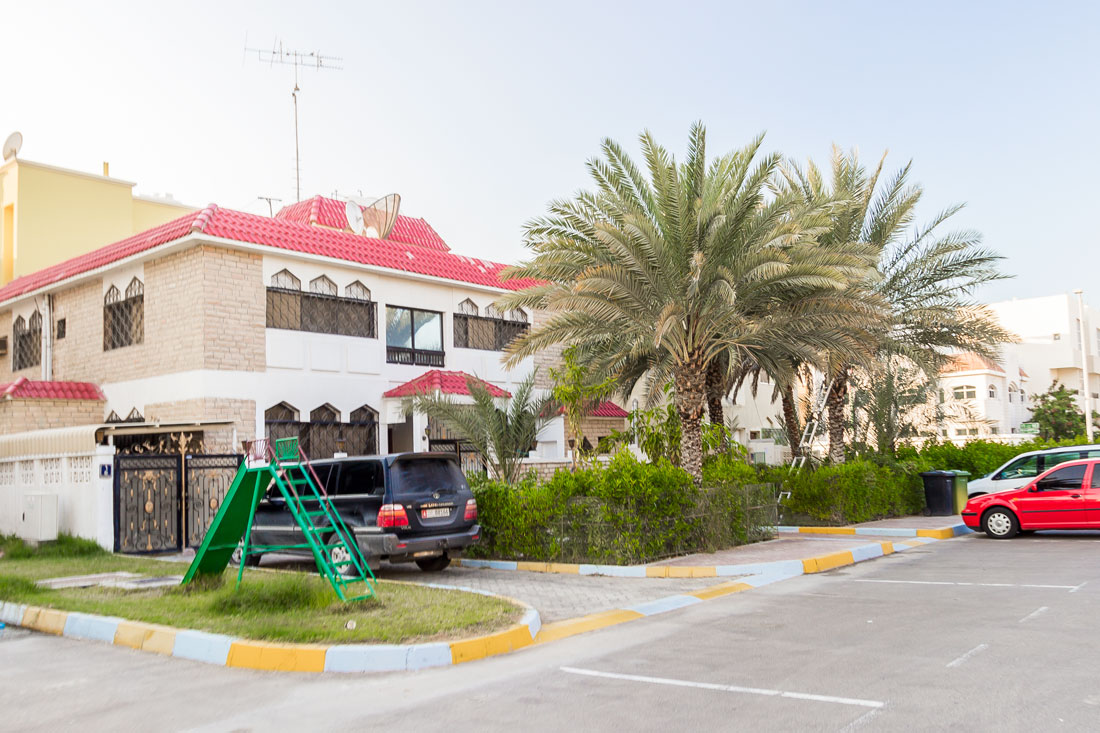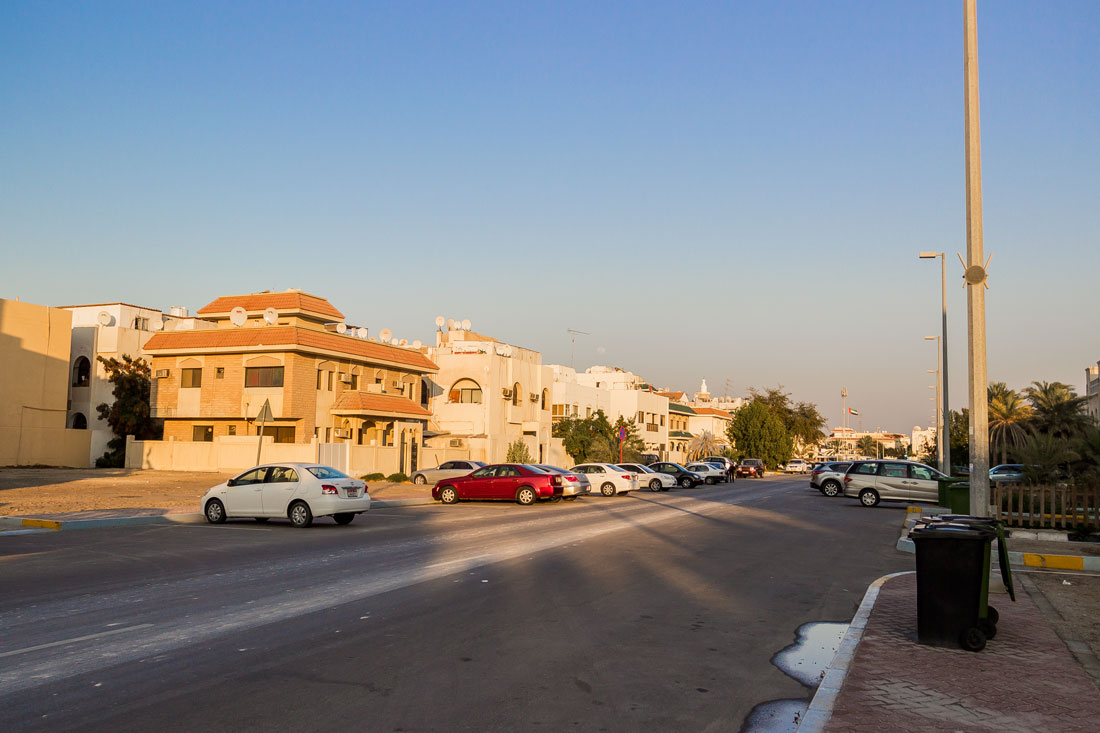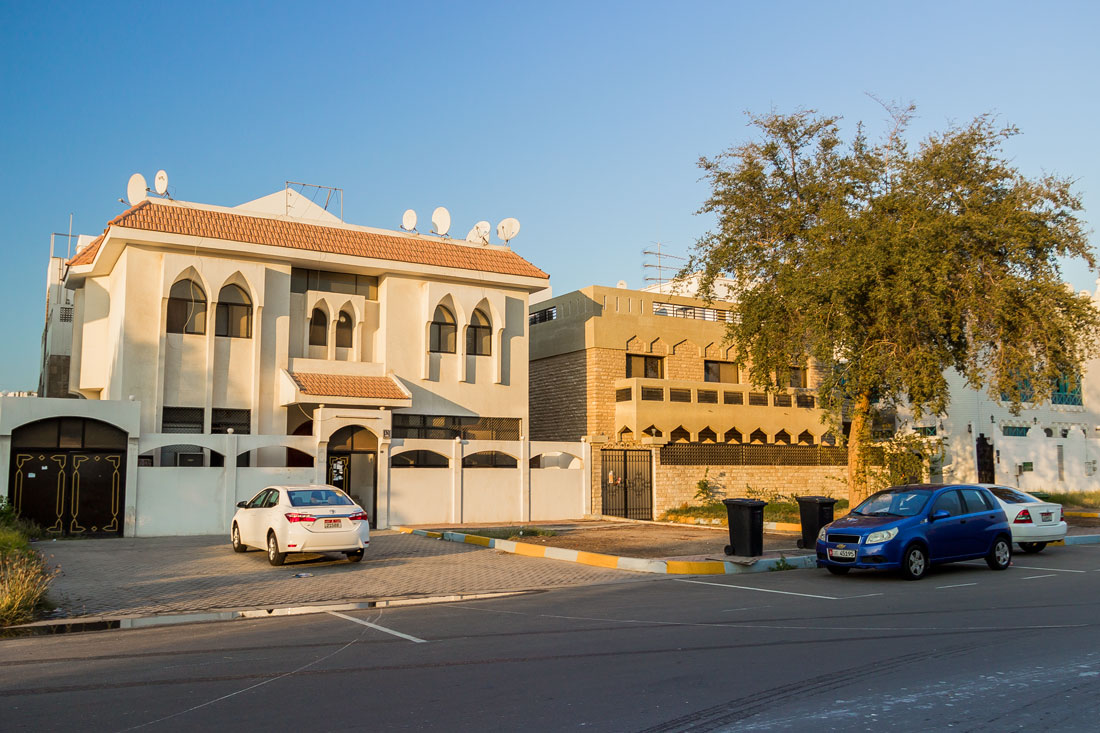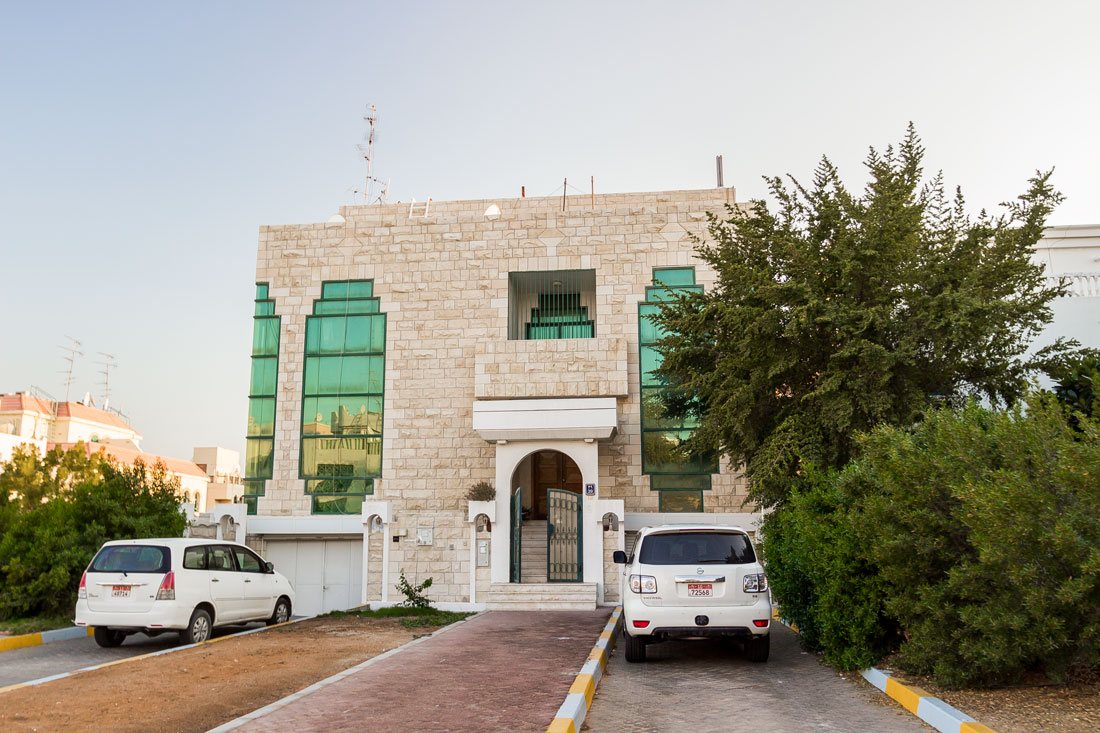 A cluster of antennas.
An awesome billboard next to the construction site.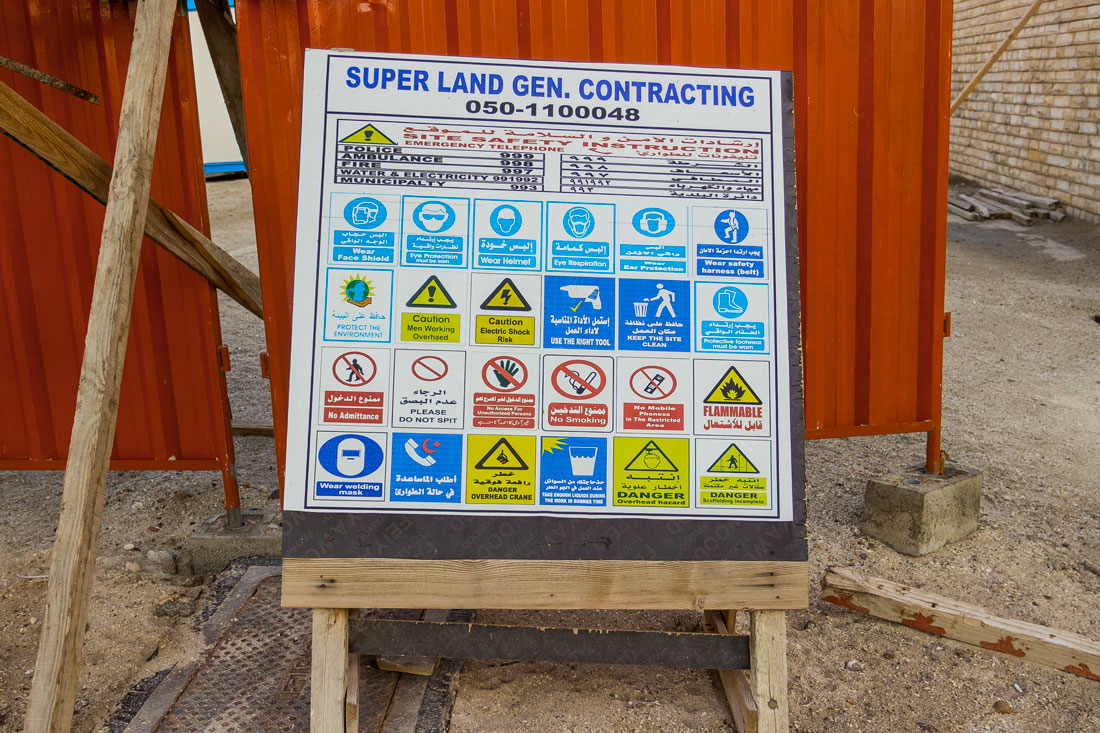 Nooks and corners.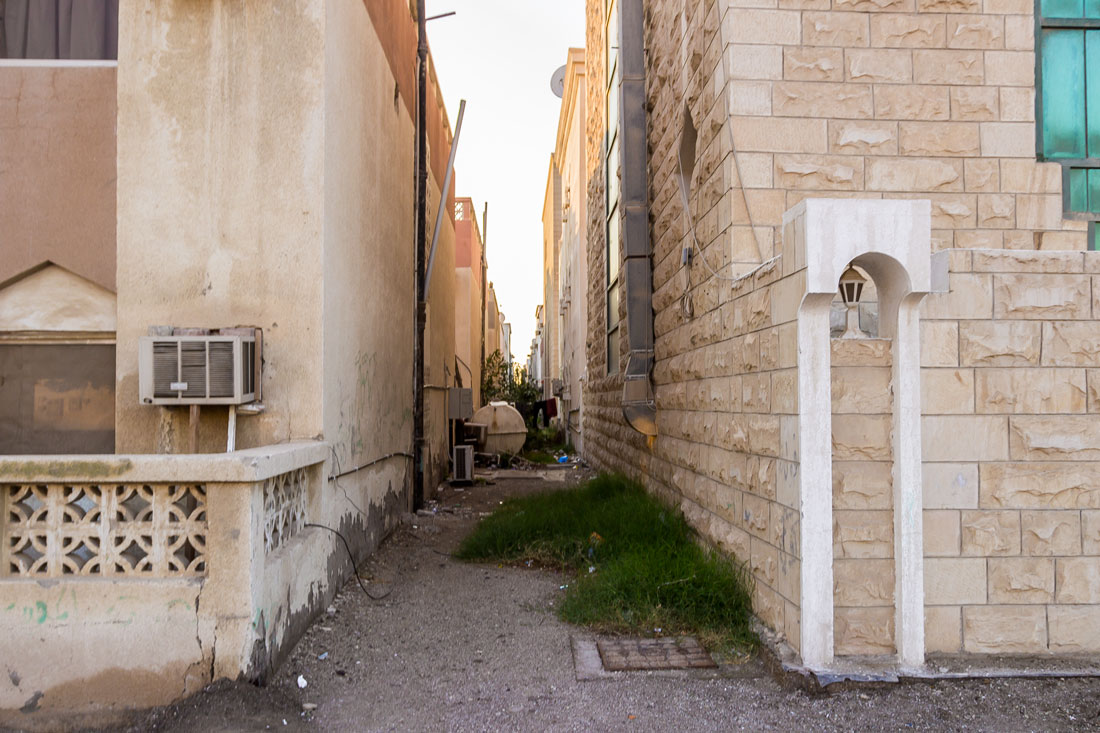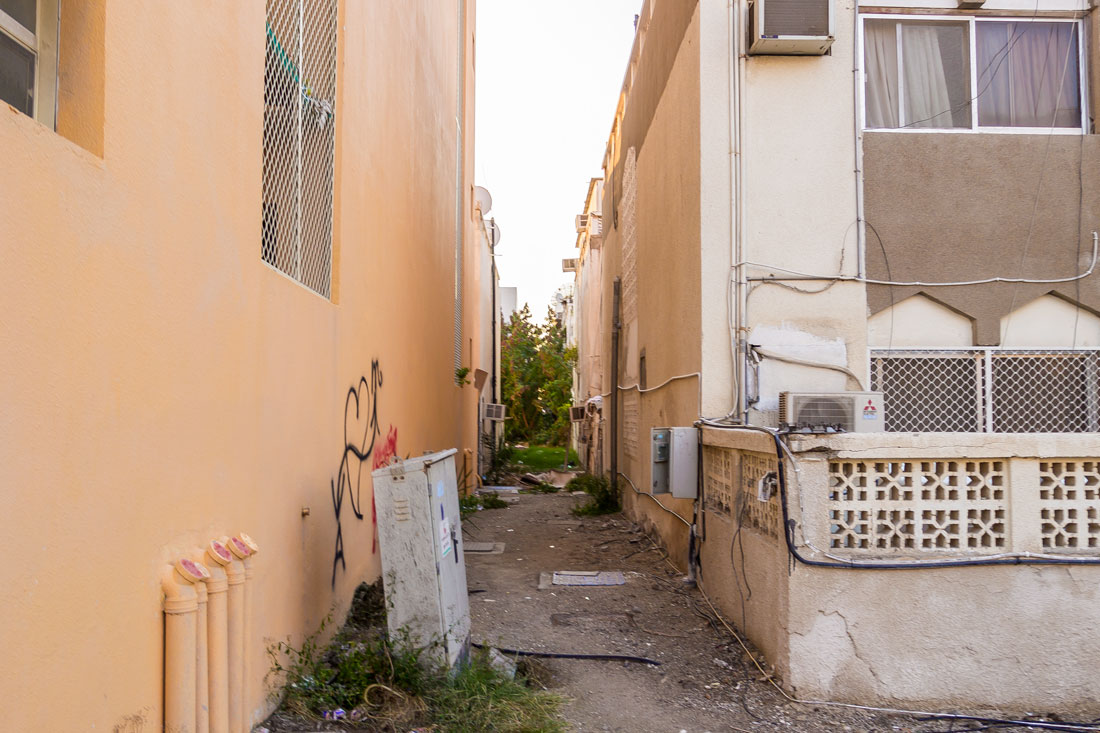 Signboards.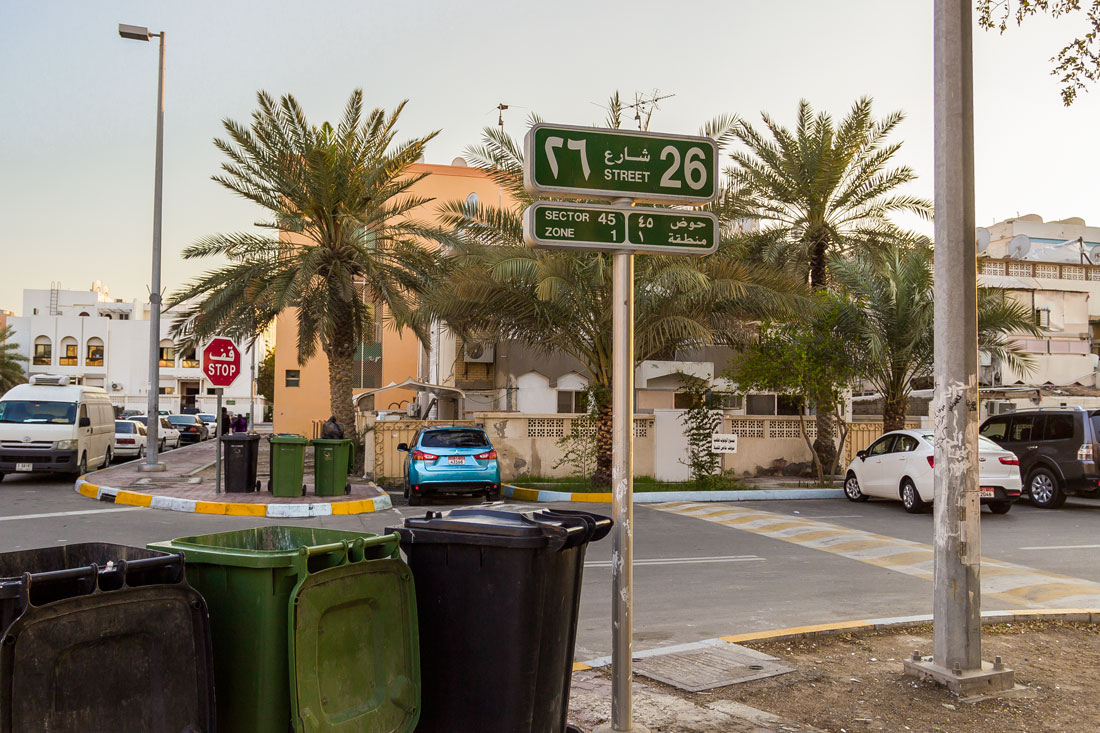 Trash bins.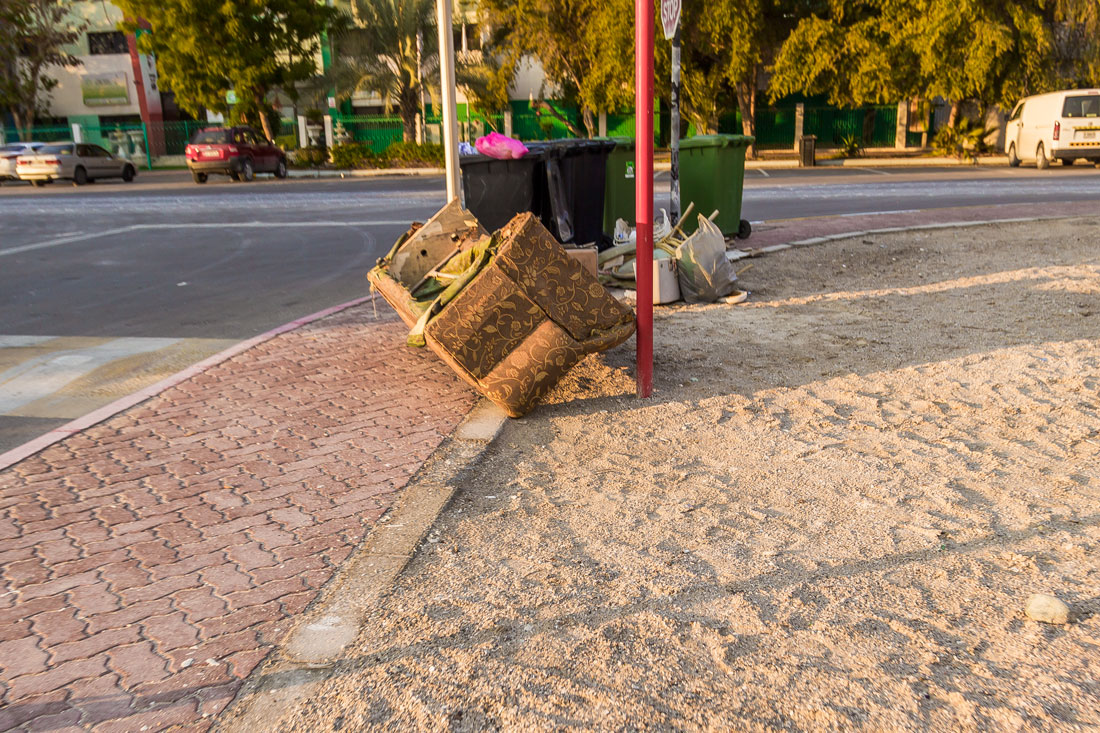 Shops.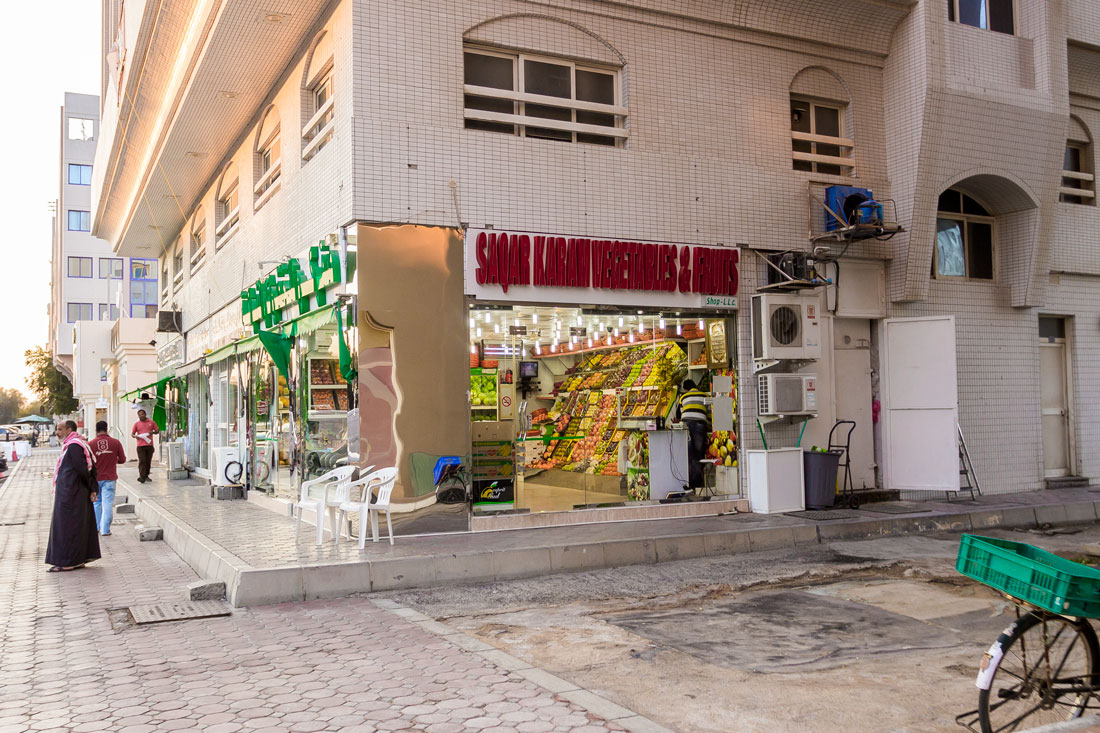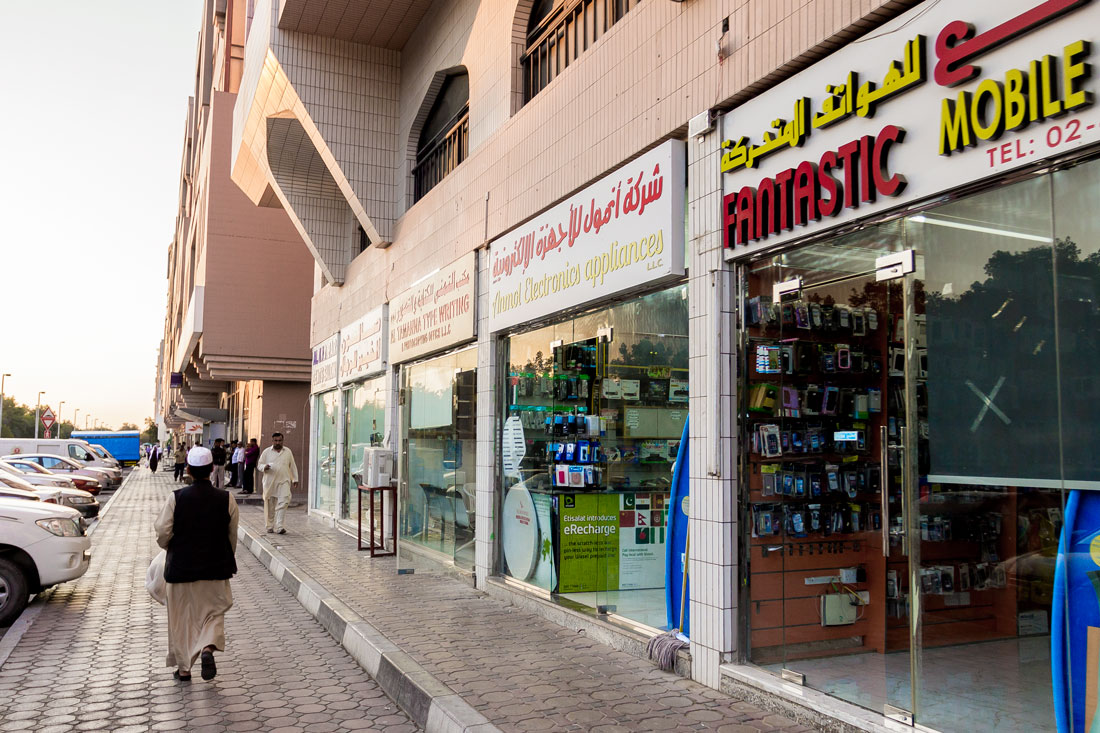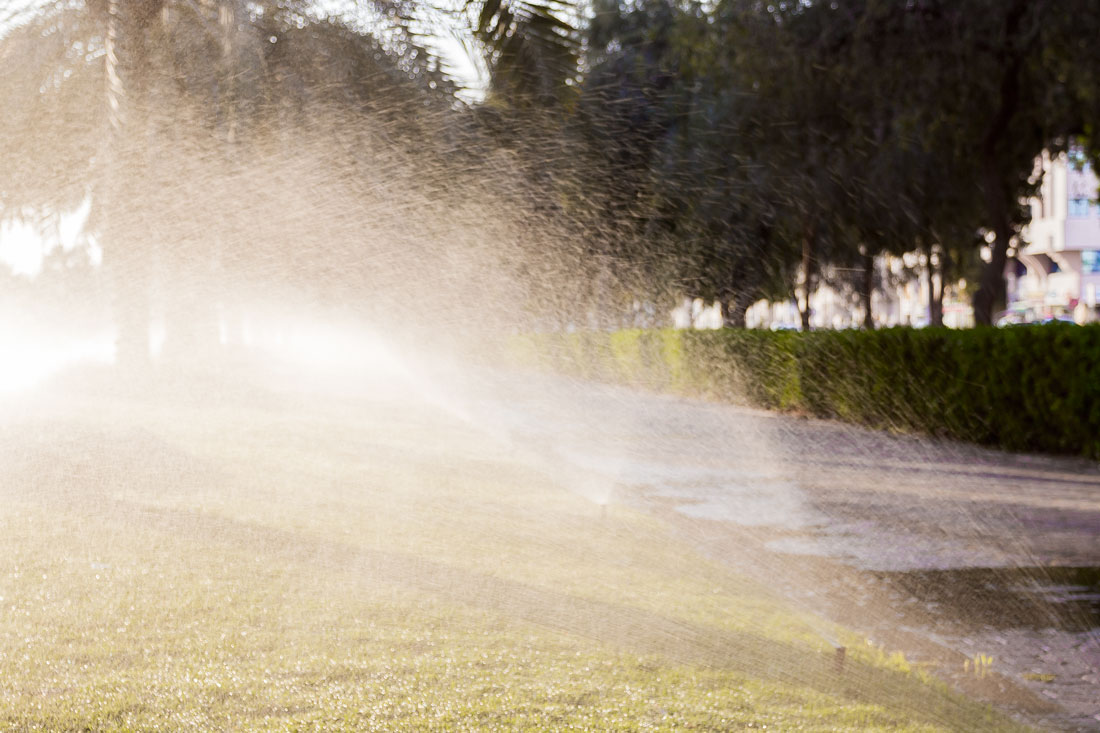 The main landmark of Abu Dhabi is Sheikh Zayed Mosque, or the White Mosque. It is quite impressive and leaves a great impression.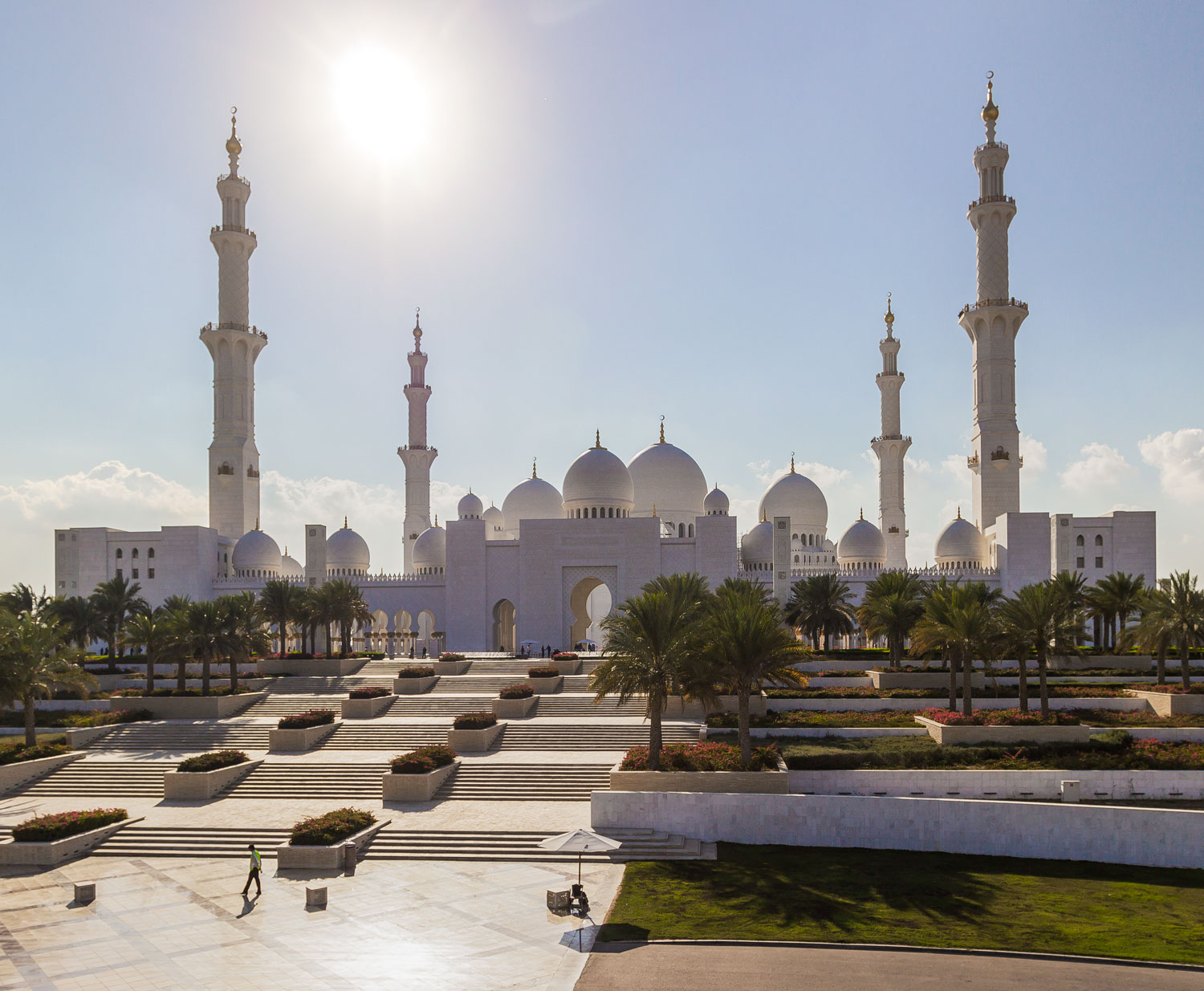 The entrance resembles a keyhole.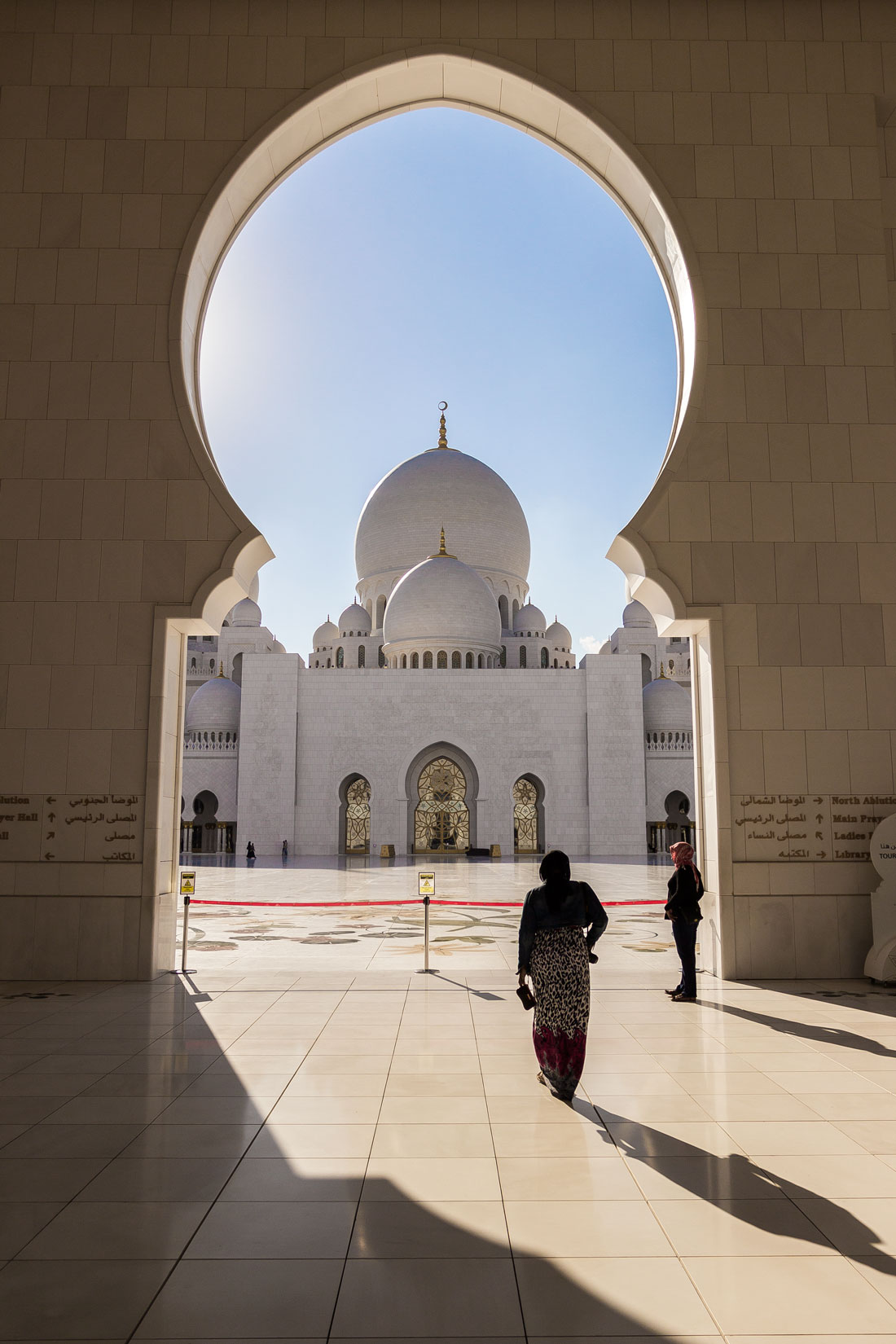 Inside, it's modern. There are electronic clocks displaying the prayer schedule.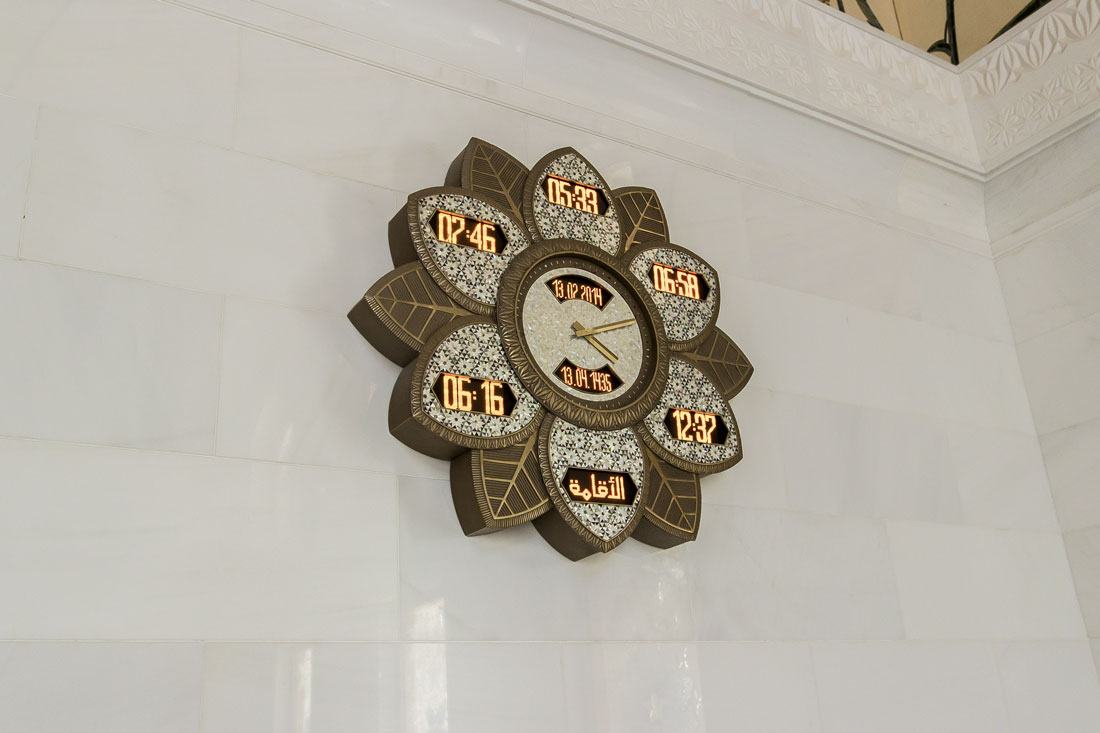 Escalators.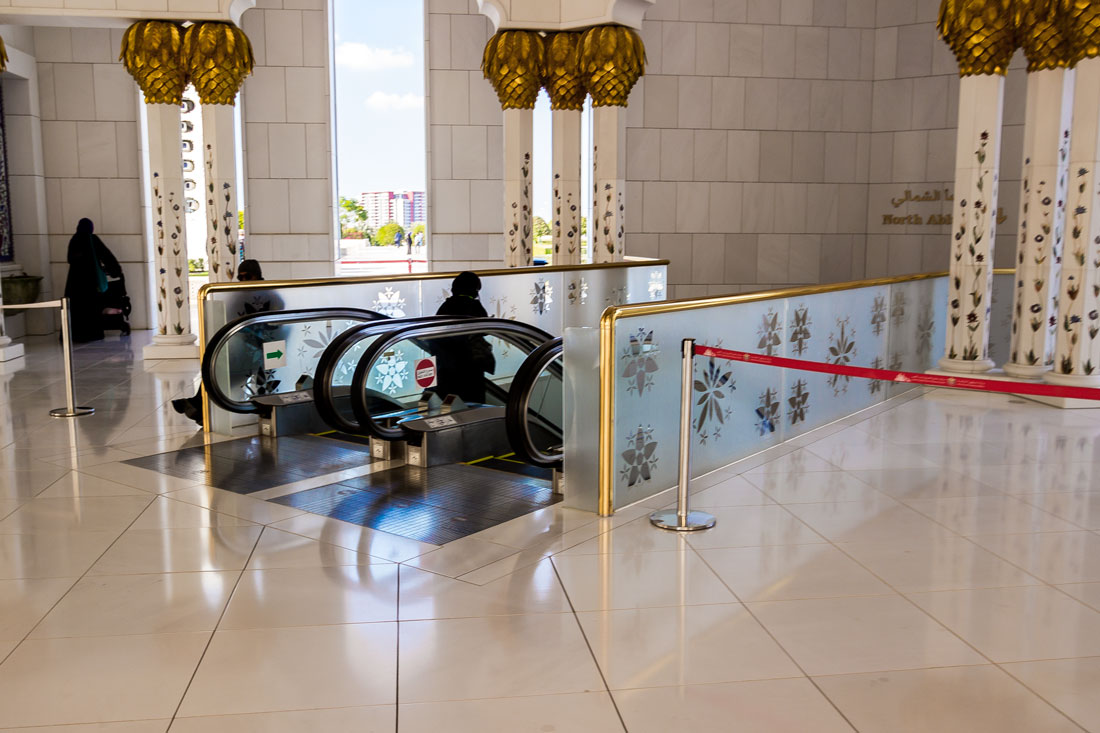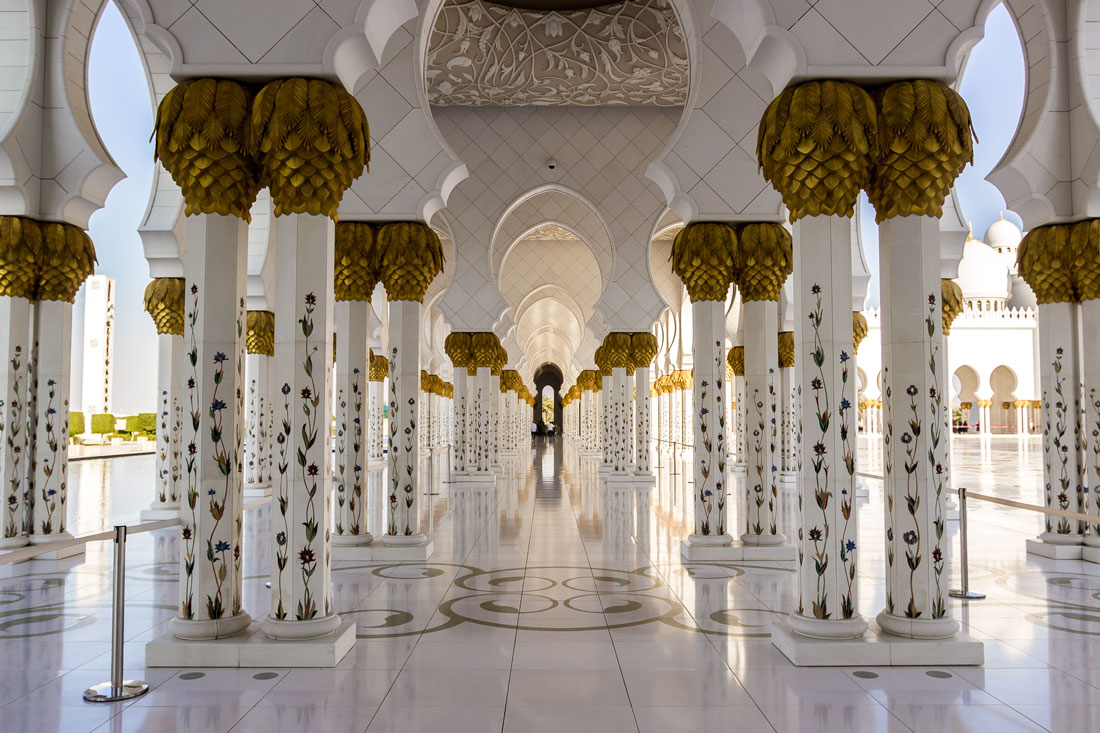 Inside, you can only enter barefoot, and women will need to wear a black dress.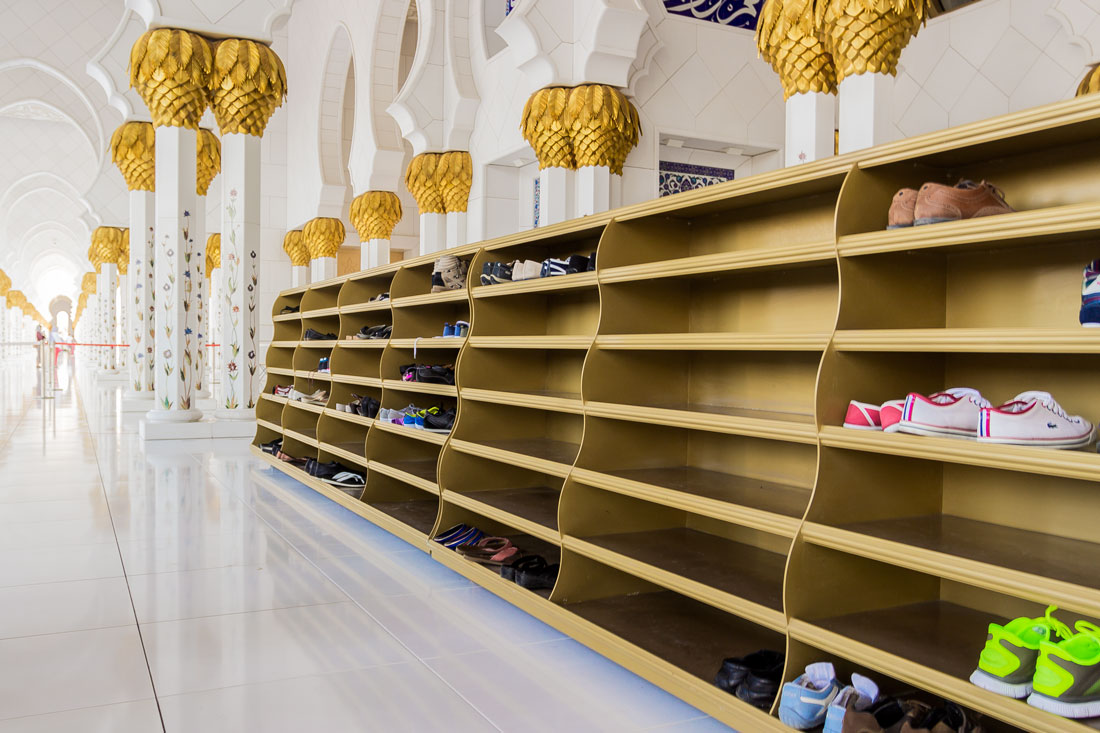 Everything is covered with carpets.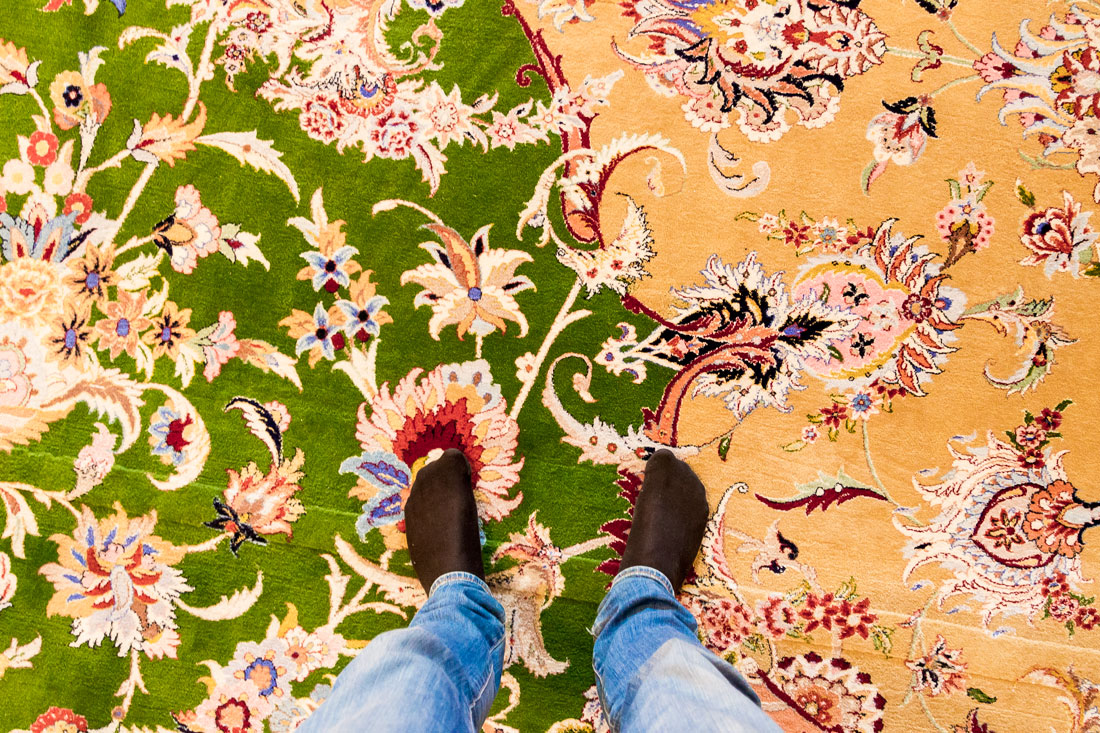 The chandeliers are unbelievably expensive.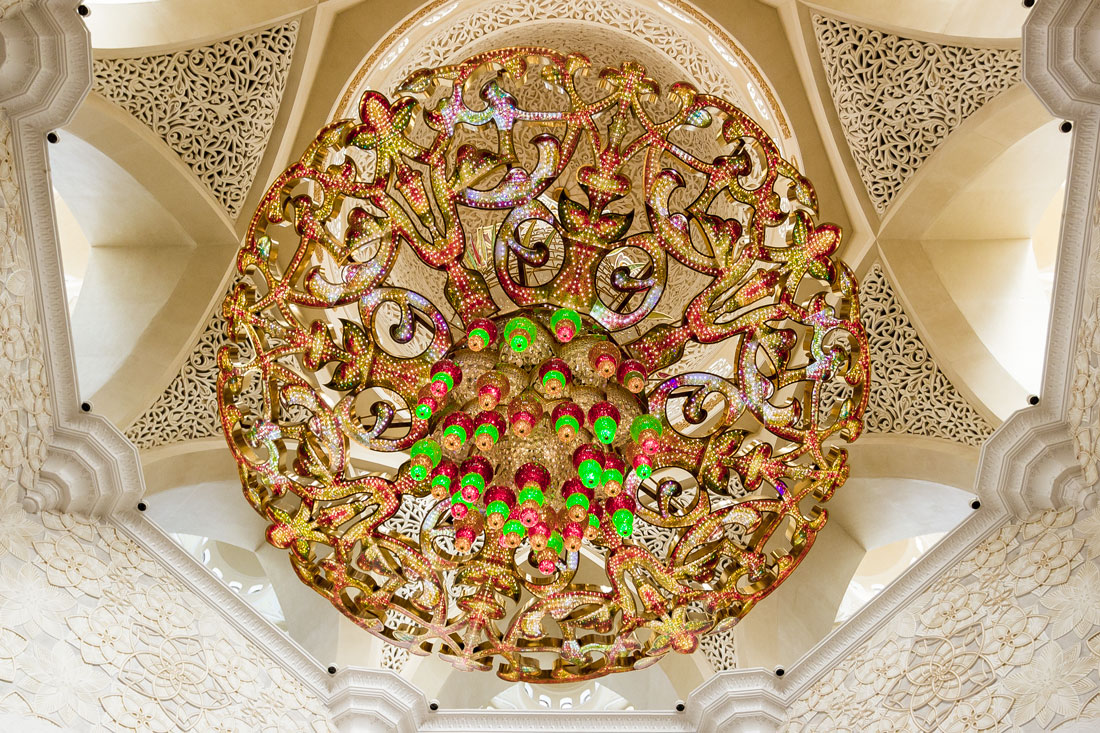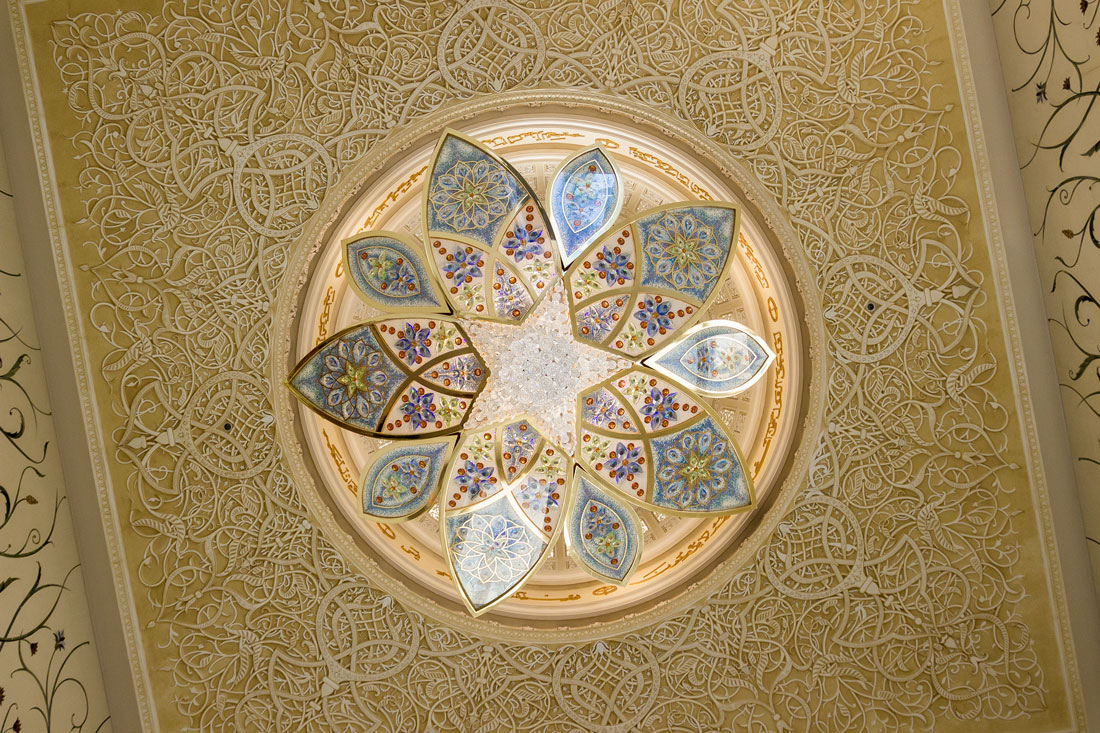 The hall is enormous.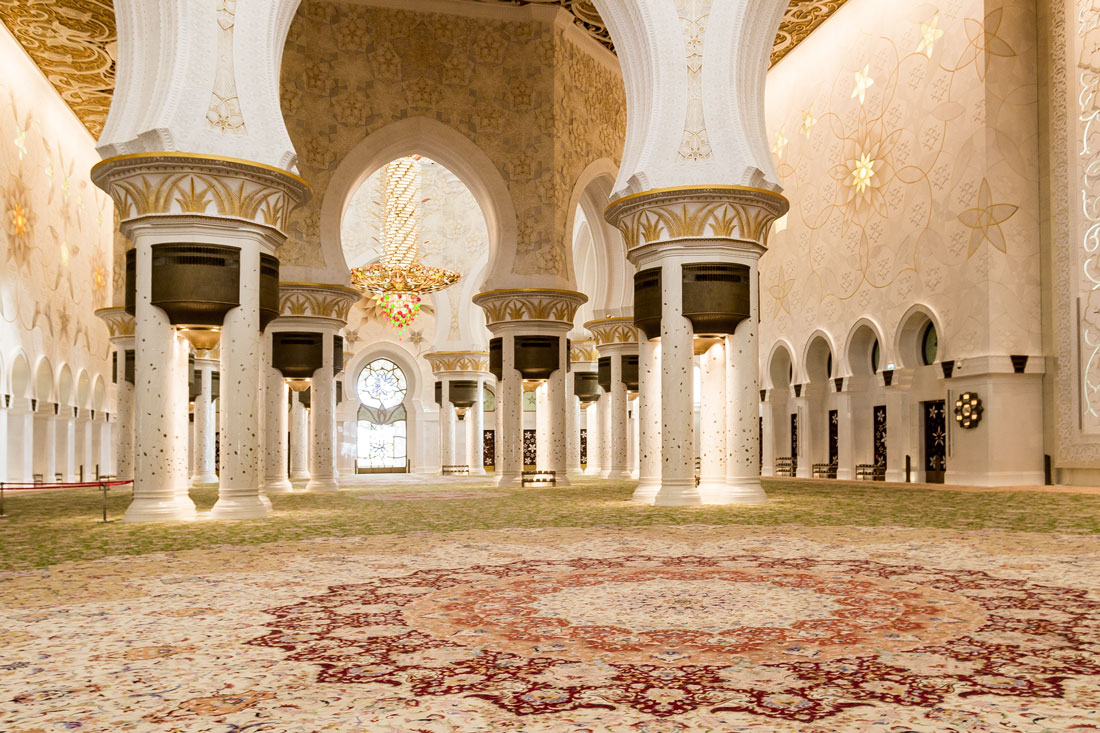 The cleanliness is unreal. It's dazzlingly white. Not a speck of dust.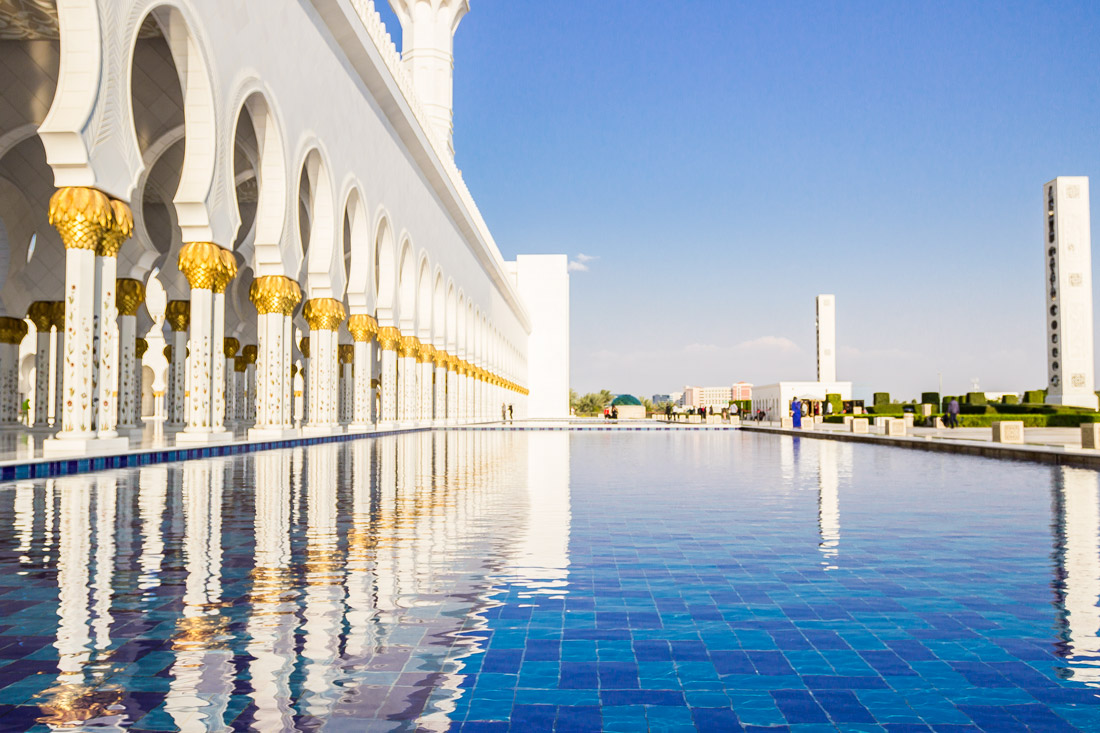 It is said that the White Mosque can accommodate up to 40,000 worshippers simultaneously.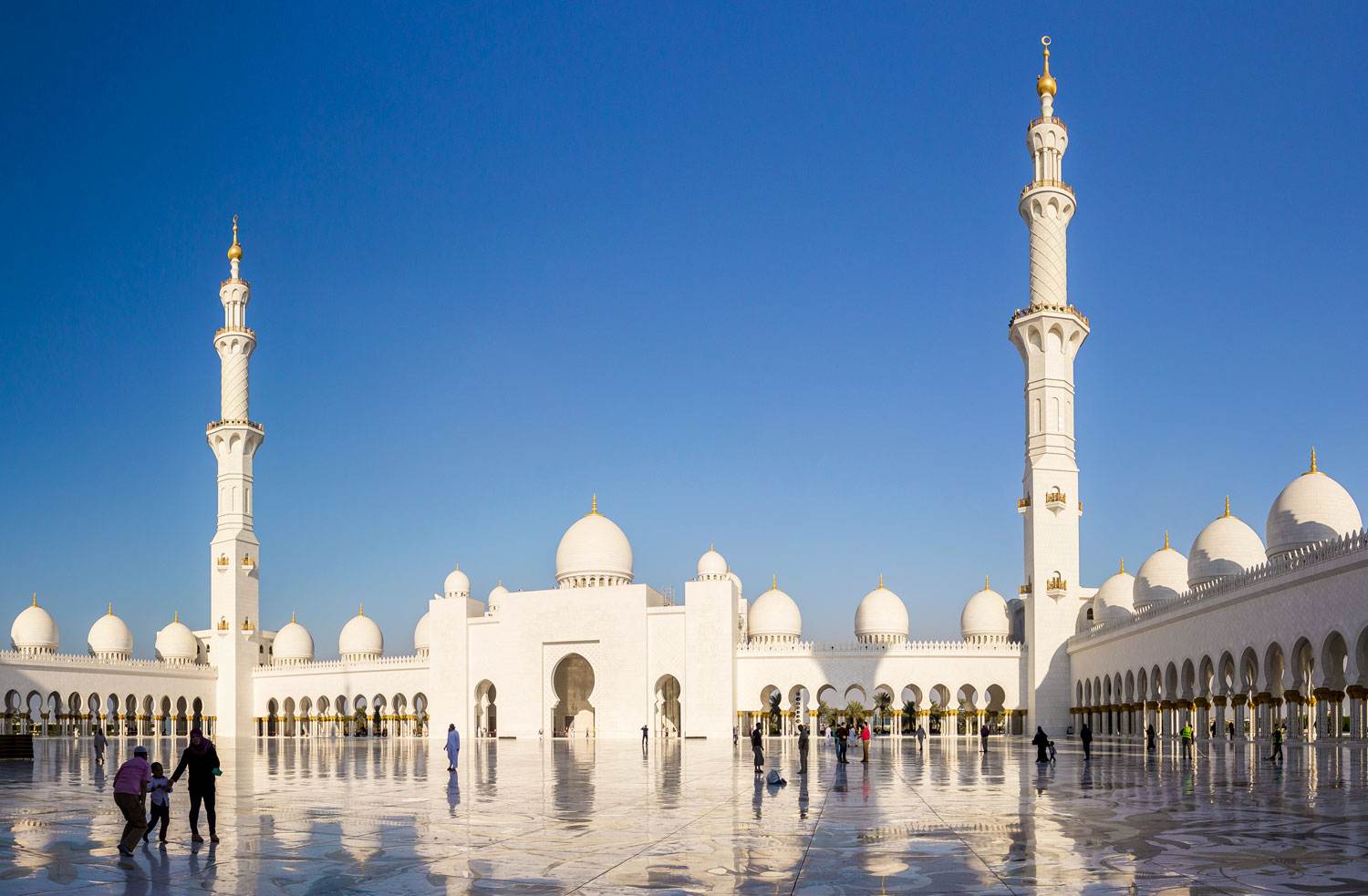 And up to 10,000 cleaners.