Kazan
TSUM.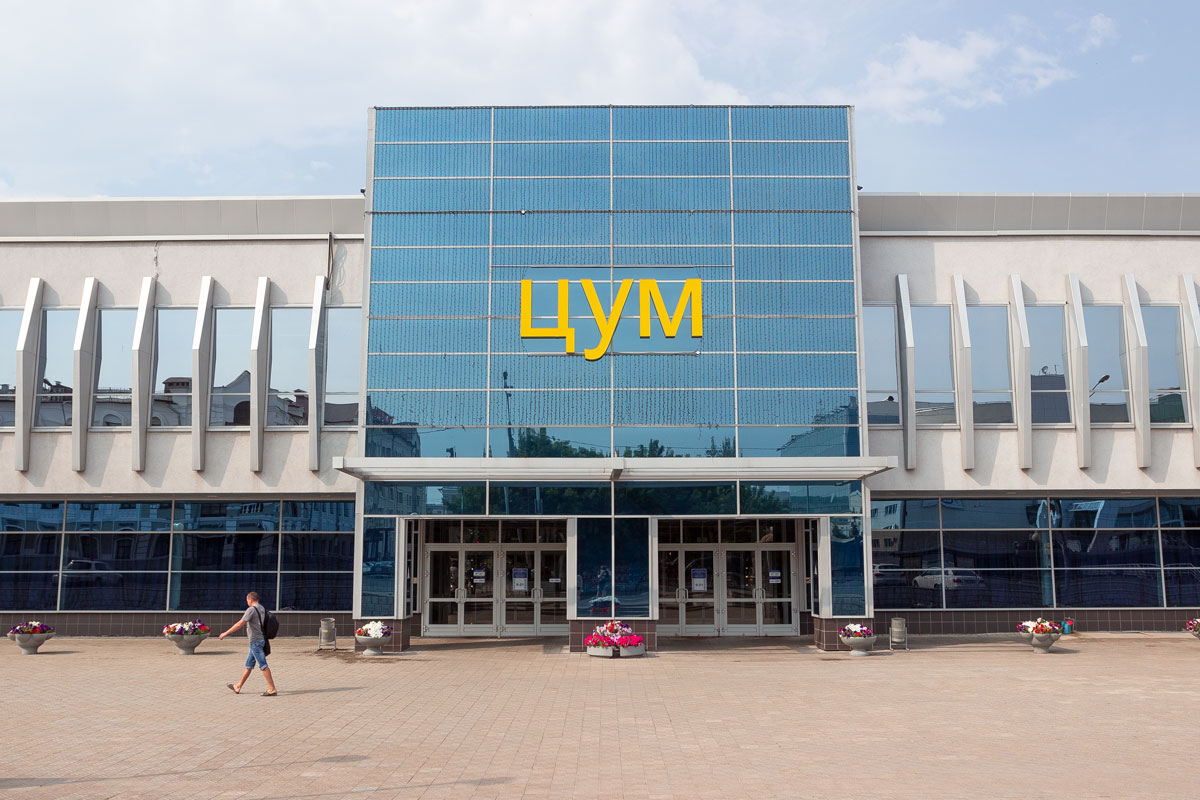 Weed.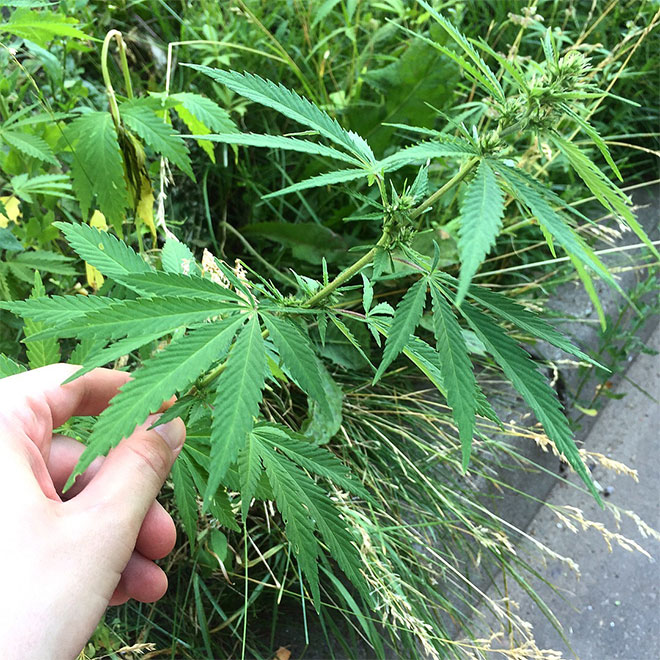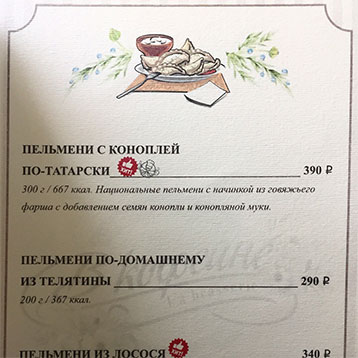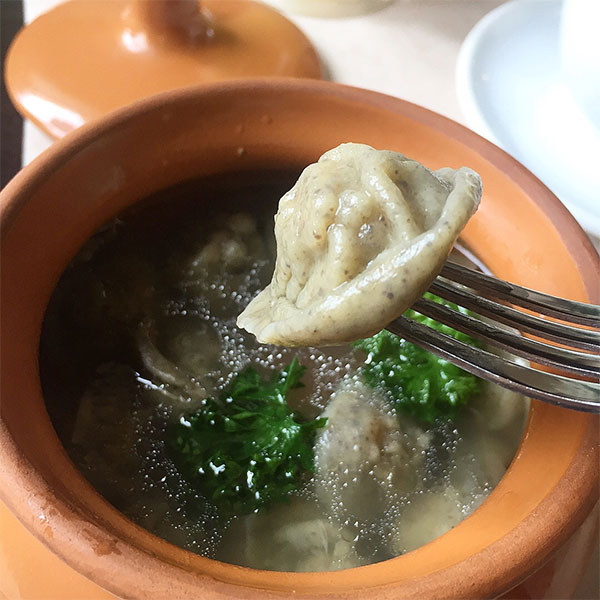 Egyptian pyramid.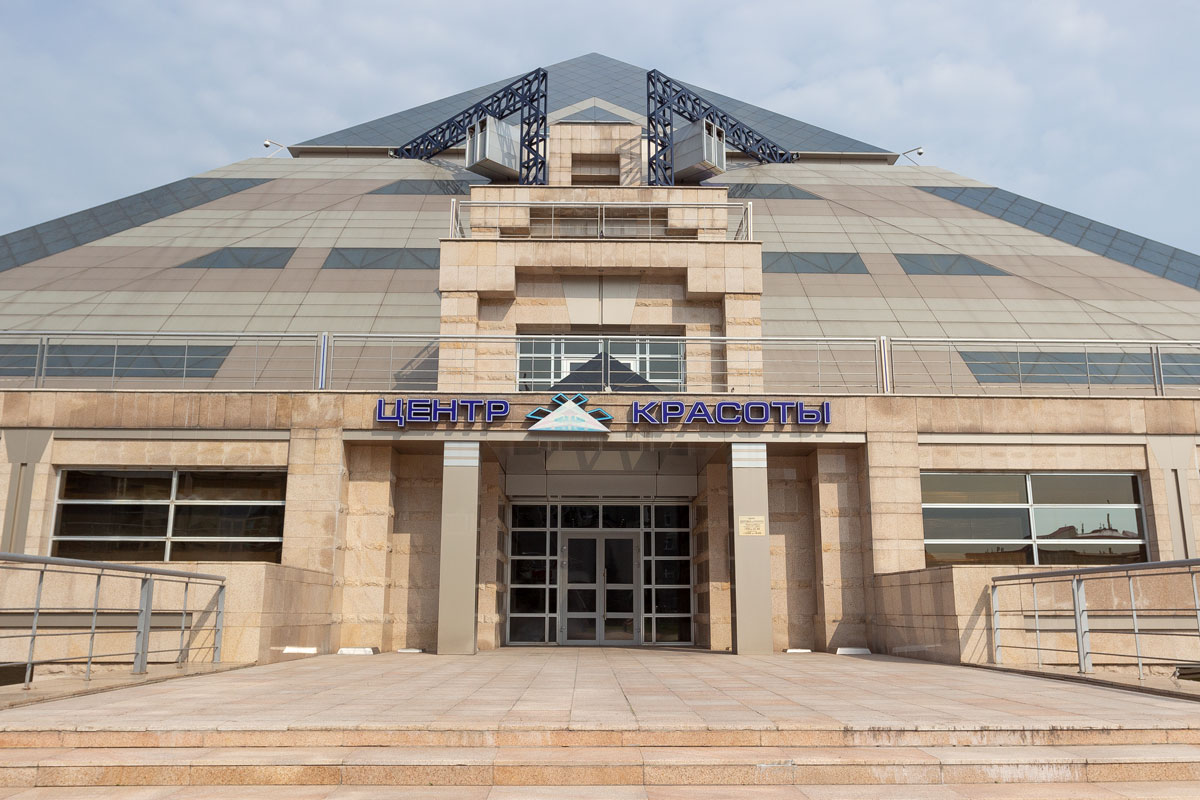 City in complete chaos.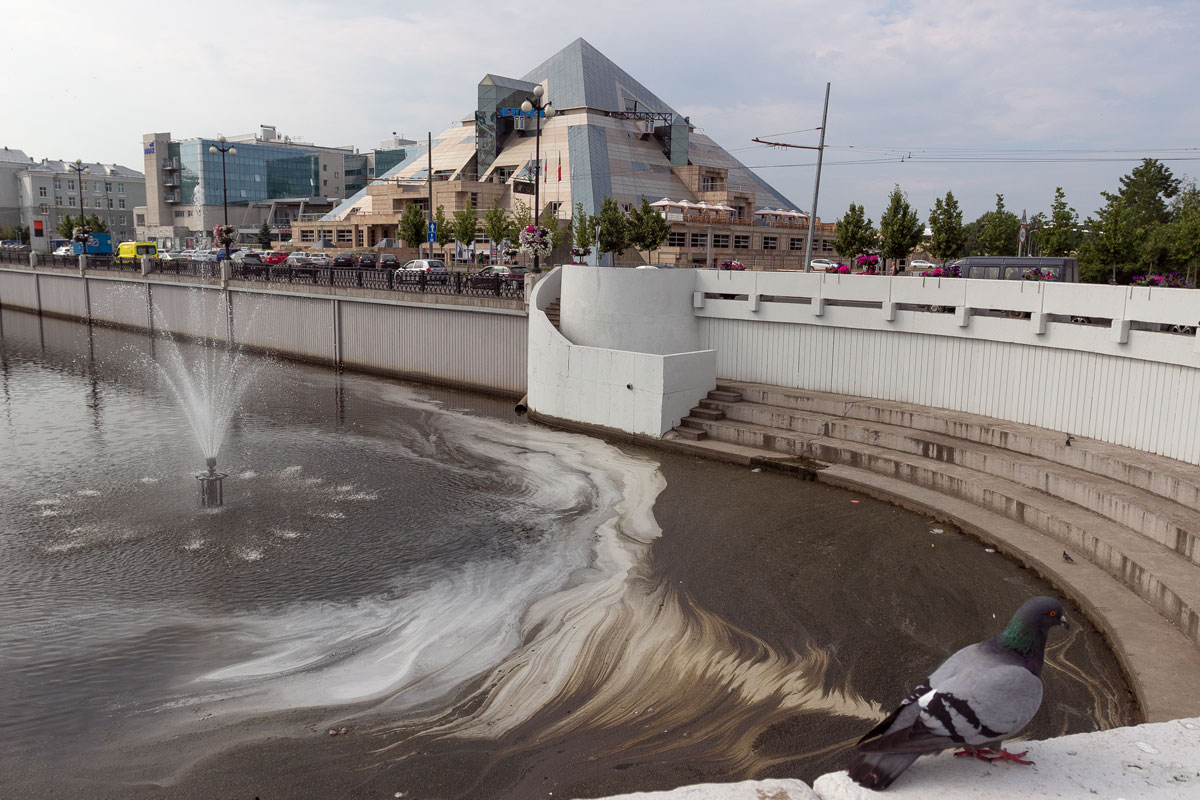 This is not Salisbury, this is Kazan. And now we will conquer it.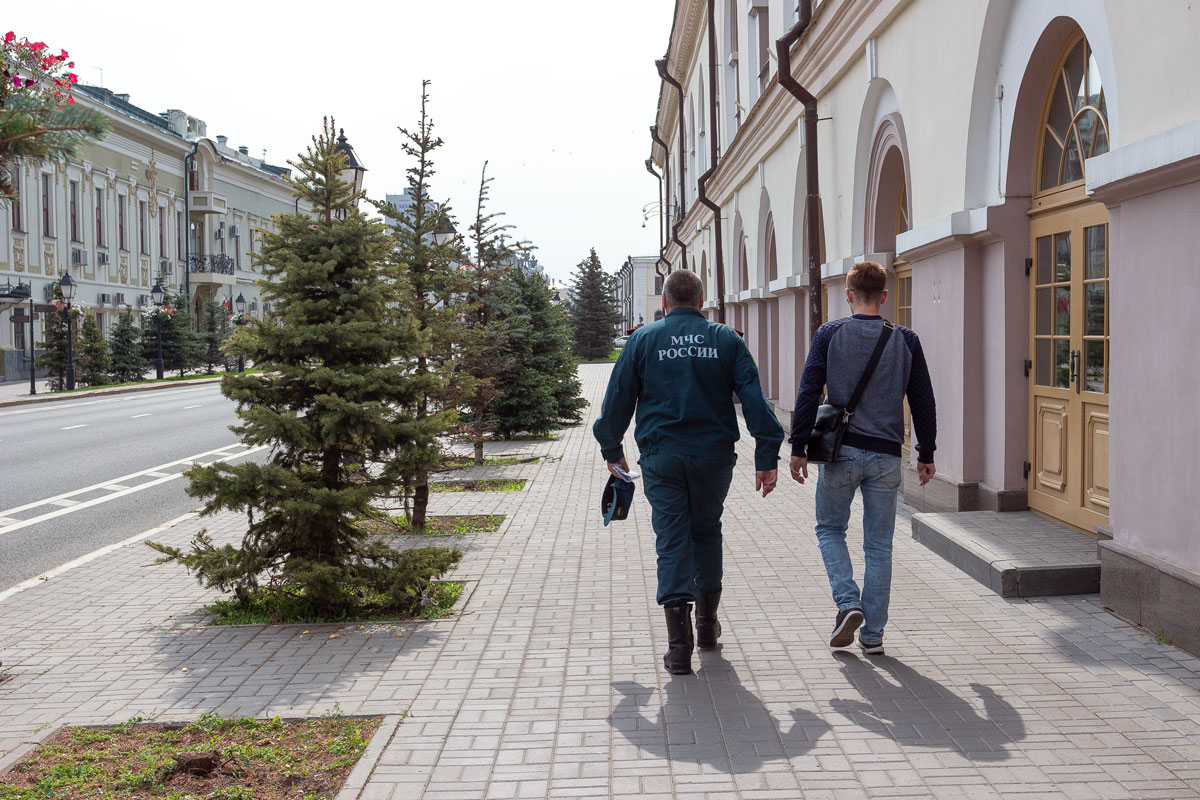 You were mistaken. Kazan is actually one of the best cities in Russia. Here, in principle, there is everything for a full-fledged existence without dependence on Moscow.
Kazan Kremlin is beautiful. The fortress wall is built according to the standard of Russian kremlin construction, and behind the wall stands a mosque instead of an Orthodox church.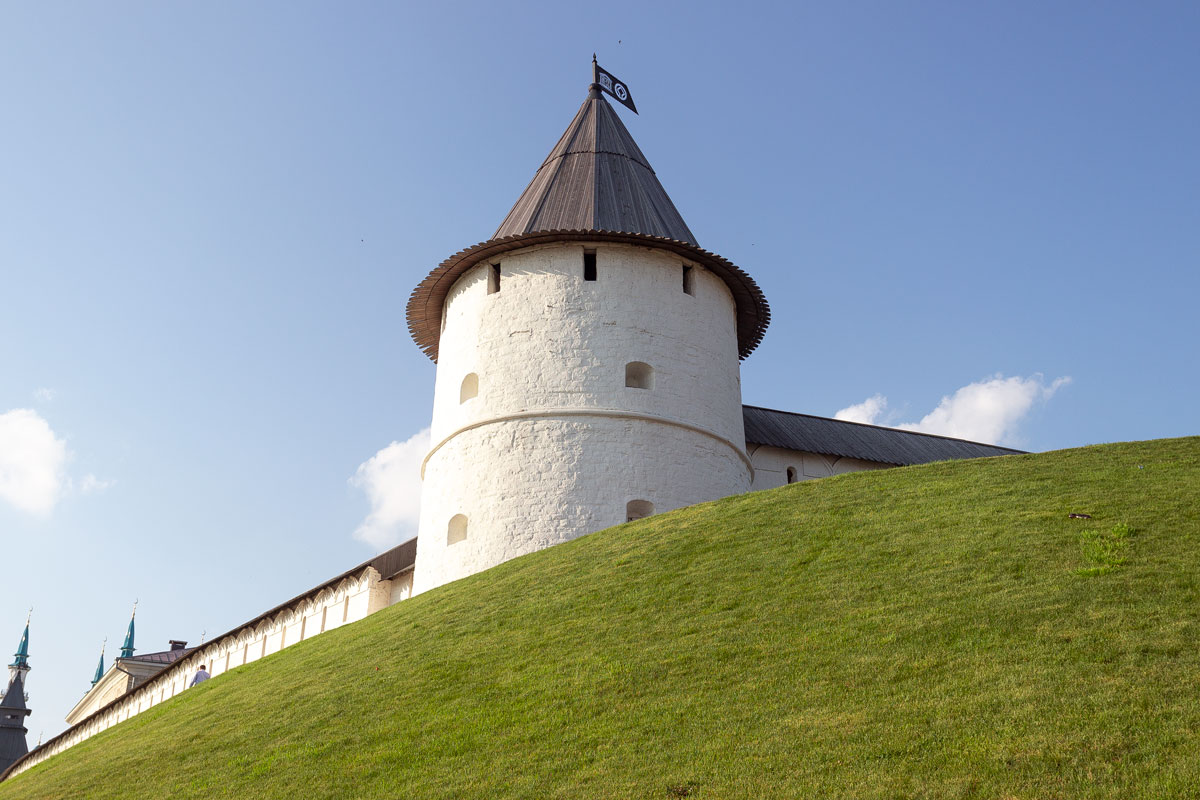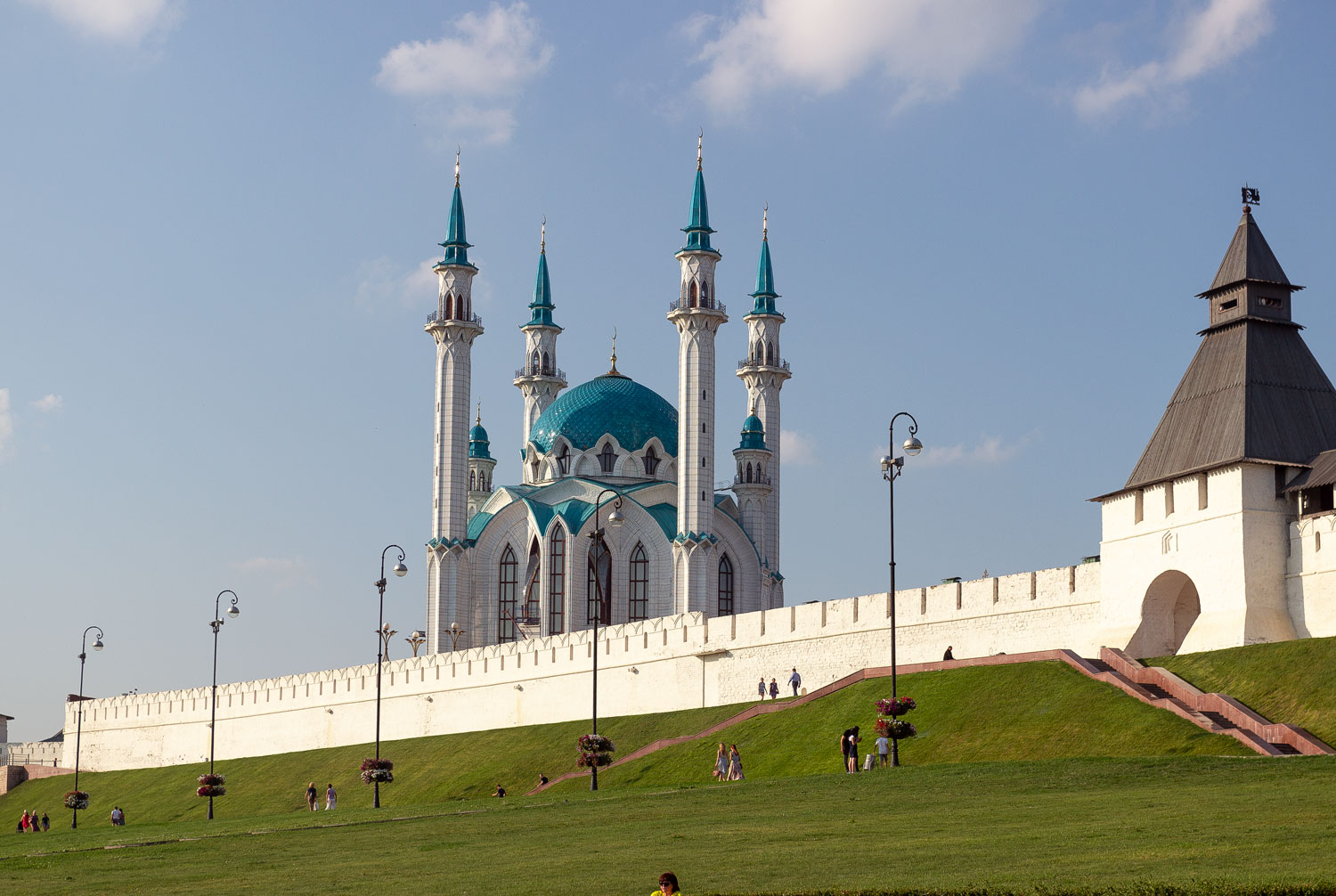 The mosque, of course, is a modern construction from 1996. The original one was destroyed long ago—not by the Bolsheviks, but even earlier by Ivan the Terrible.
Before Ivan the Terrible "captured Kazan," there was a wooden fortress in place of the Kremlin, which belonged to the Khanate and was quite well fortified. However, it was designed for normal people, not Russians. In a positive sense.
In order to capture Kazan, the Russians managed to build an entire city called Sviyazhsk in 28 days and conducted the siege from there. As a result, Ivan the Terrible took Kazan, simultaneously destroying a large part of the city and forcing the population to flee to neighboring marshes.
It is said that Ivan the Terrible was called "Vasilyevich" in reference to his ruthless capture of Kazan.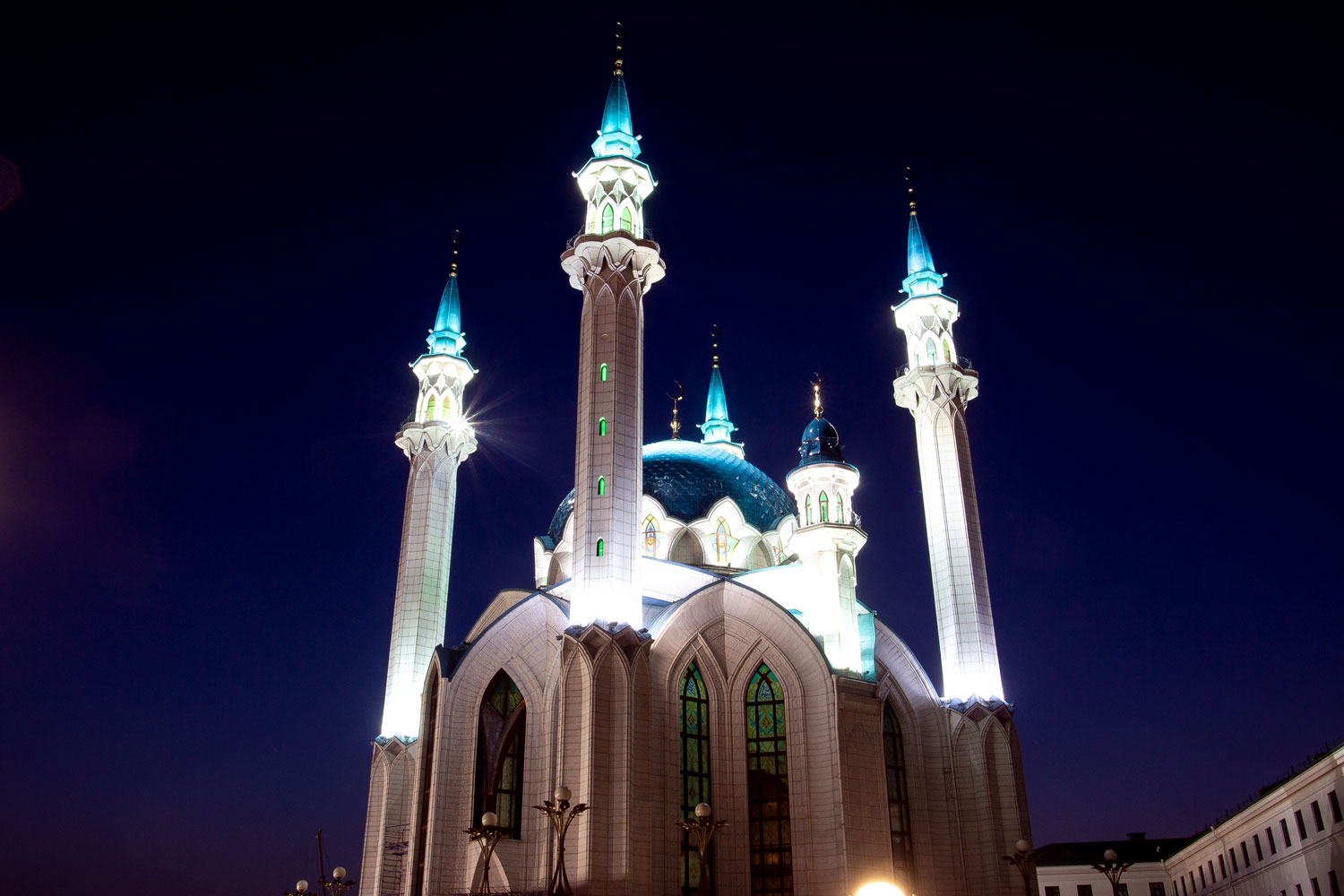 Tatarstan is a Muslim republic. In this state, there are around one and a half thousand mosques and just over three hundred churches, but this does not prevent Kazan, which is Tatar by blood, from being a city with a distinctly Russian spirit.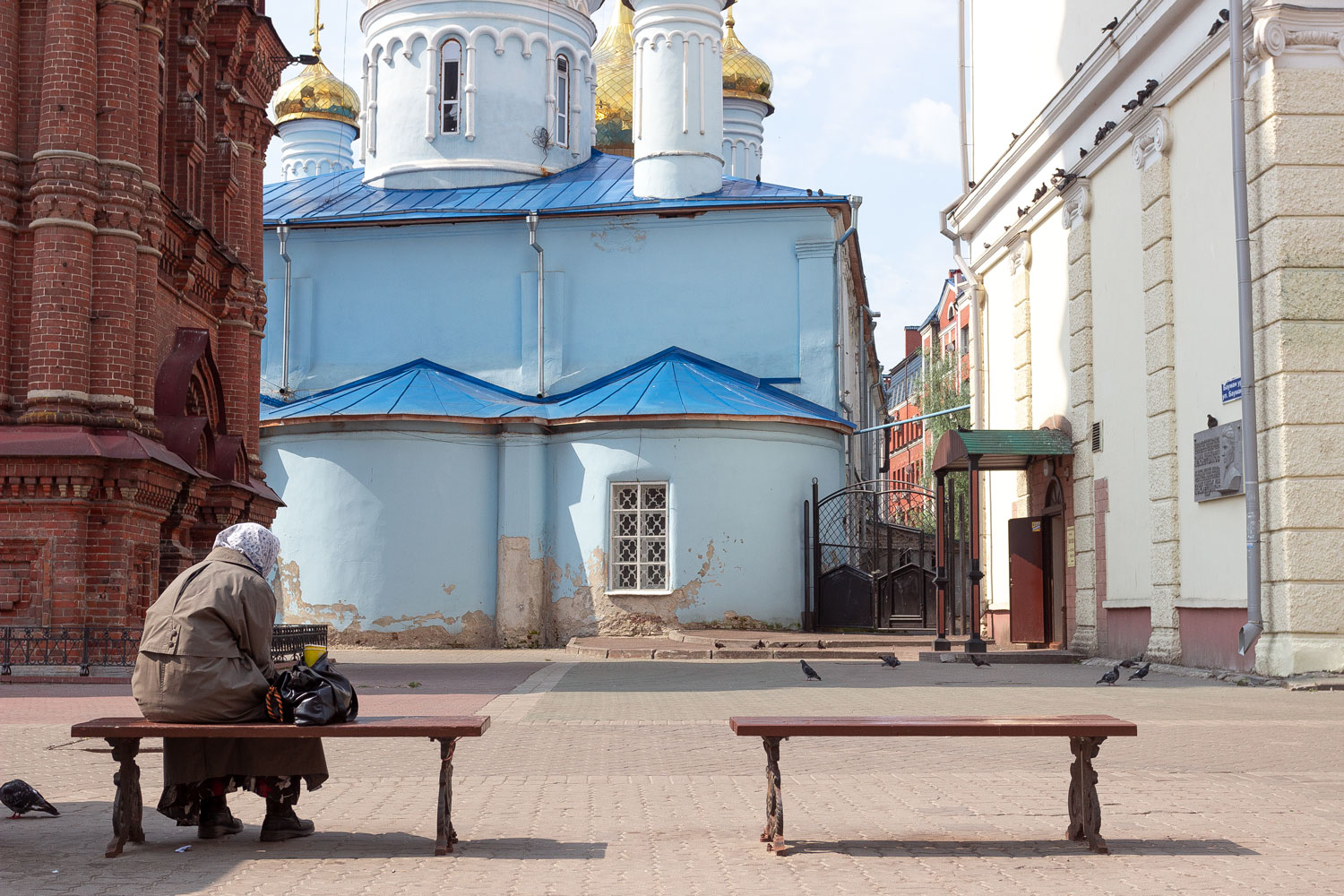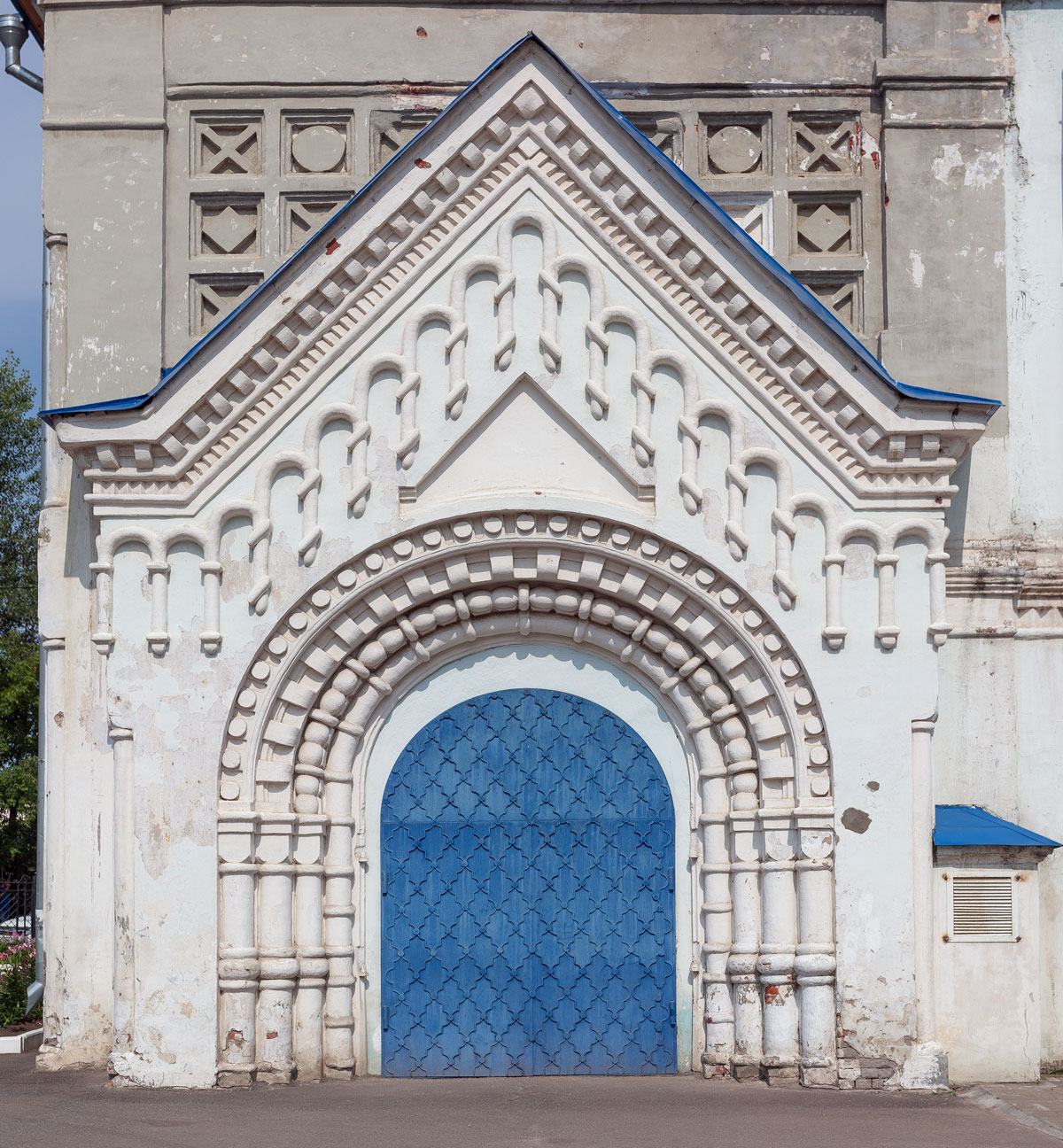 In the end, it is the Kazan icon of the Mother of God that stands in every Orthodox home. There are enough churches in Kazan, especially in the city center. Mosques are gradually replacing them further away.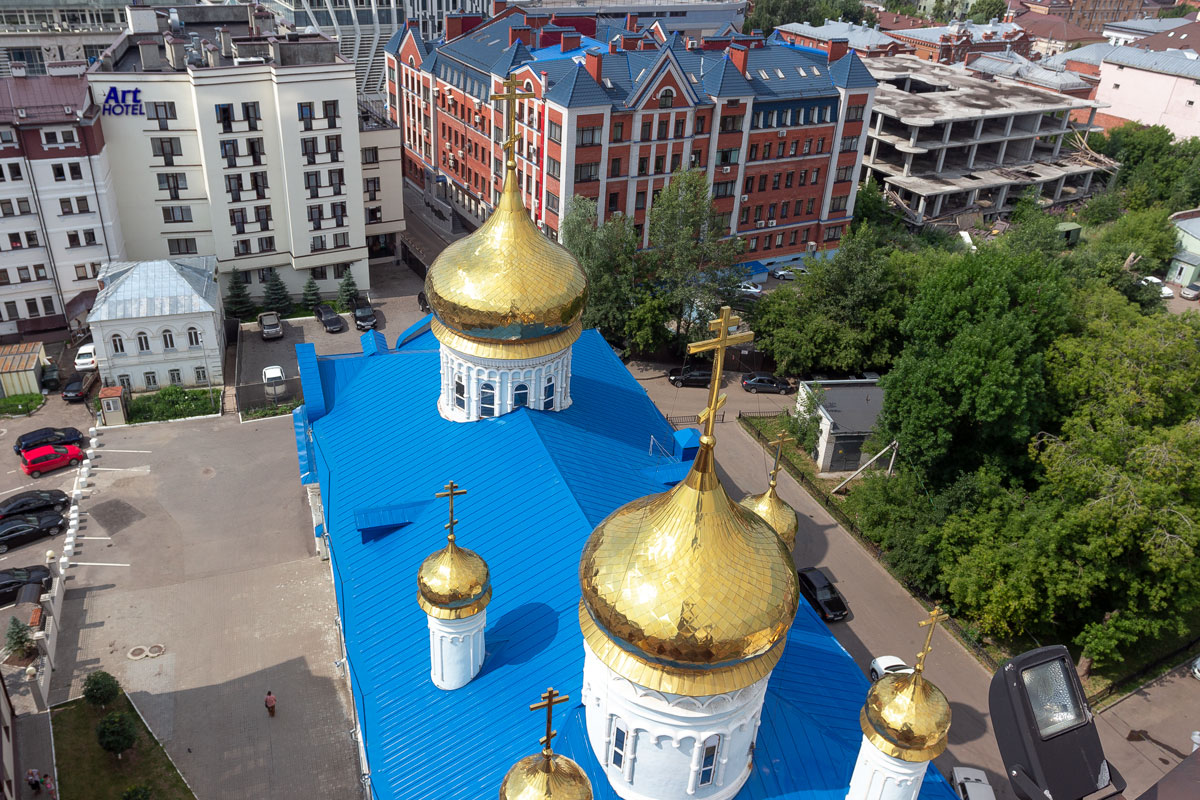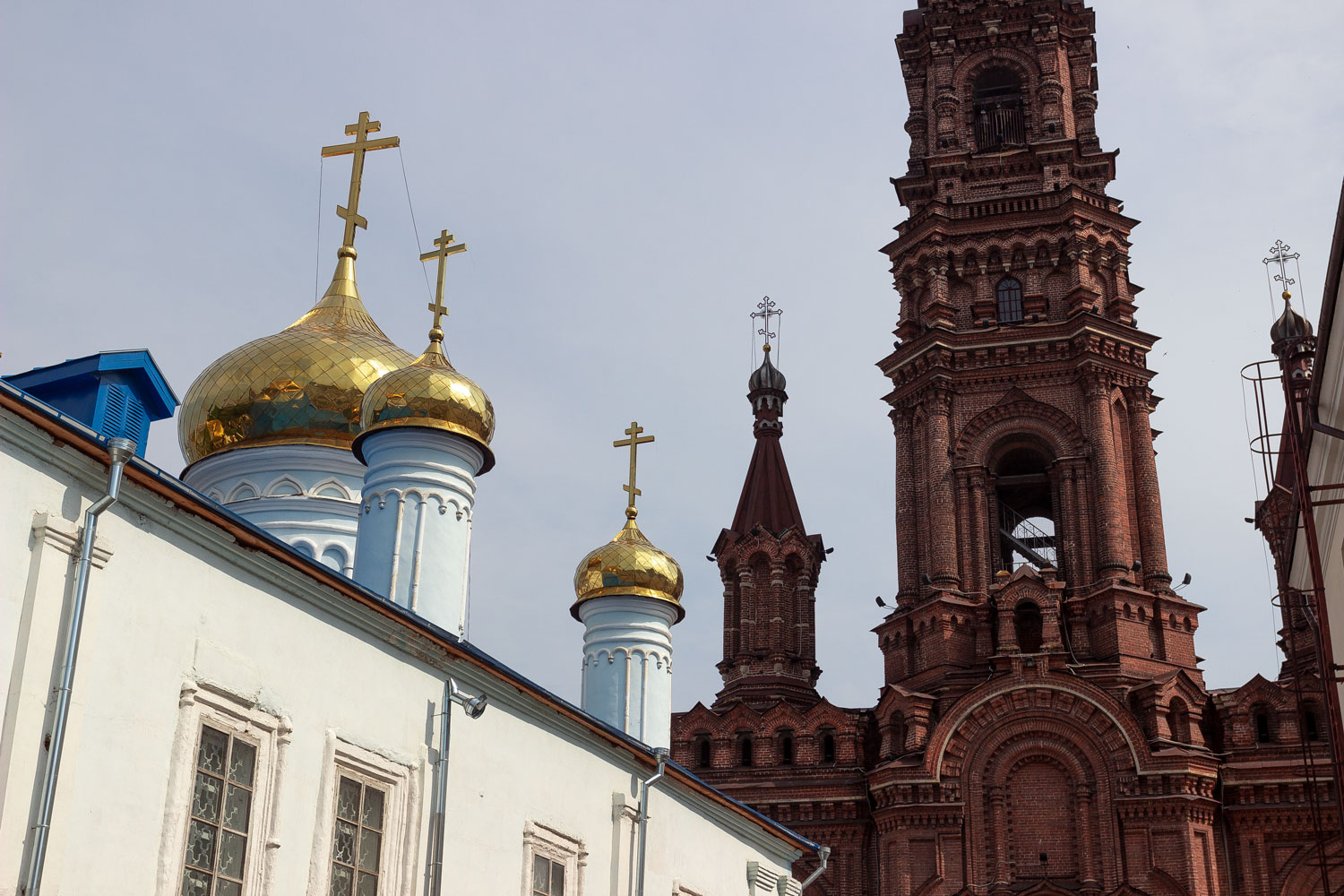 Someone came up with the idea of hoisting vending machines with food onto the old bell tower. Moreover, it's difficult to climb such a staircase even with a backpack; you ascend ten floors, all sweaty, craving a drink, and suddenly there it is—a vending machine with water and snacks.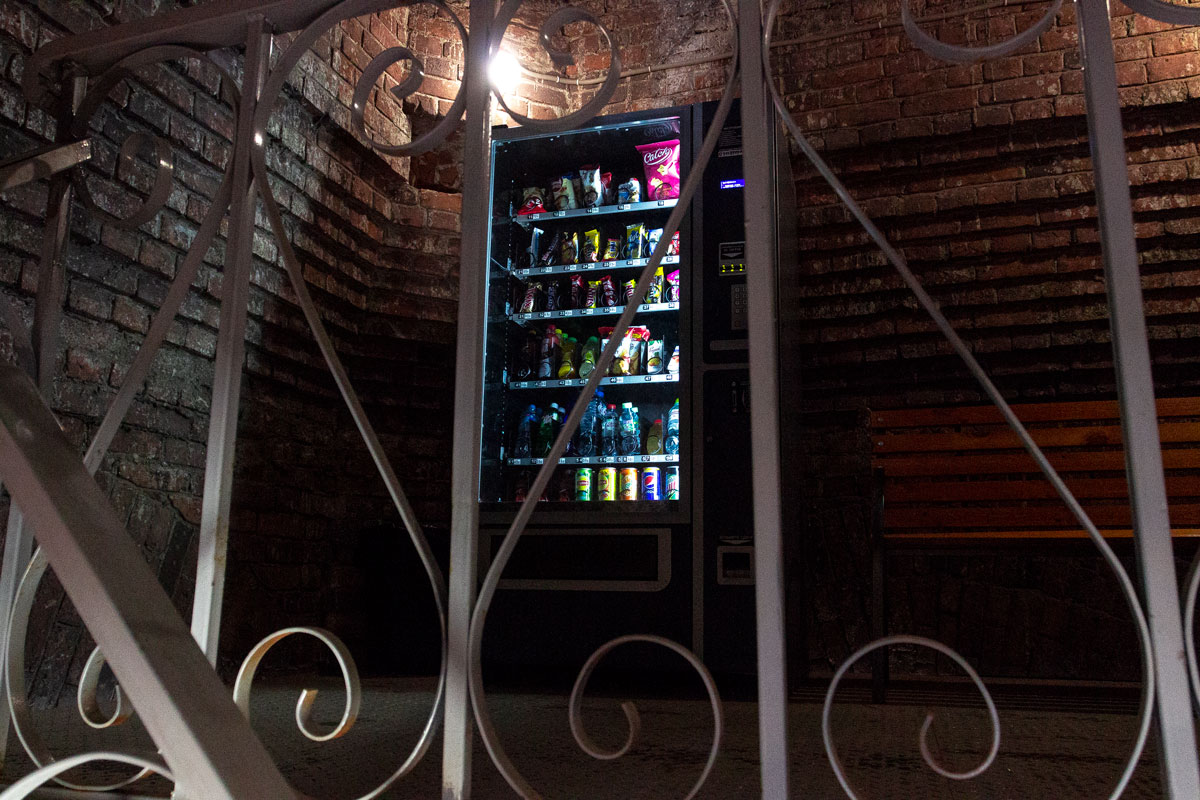 From the bell tower, there is a beautiful view of the main street of Kazan, and in the distance, minarets inside the Kremlin can be seen.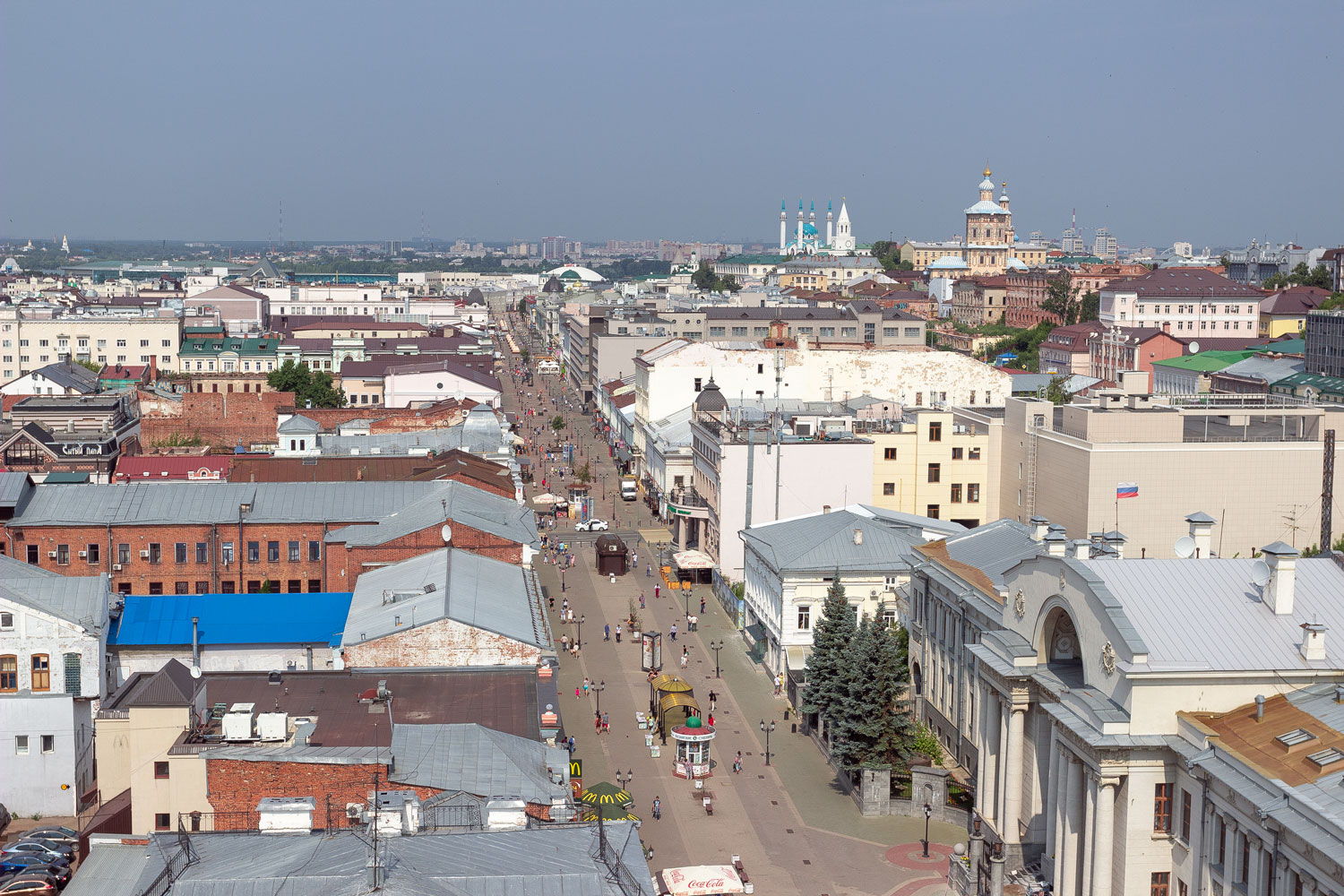 It is evident that the city has not yet been spoiled by panel buildings, although they have managed to put up quite a lot of plastic garbage.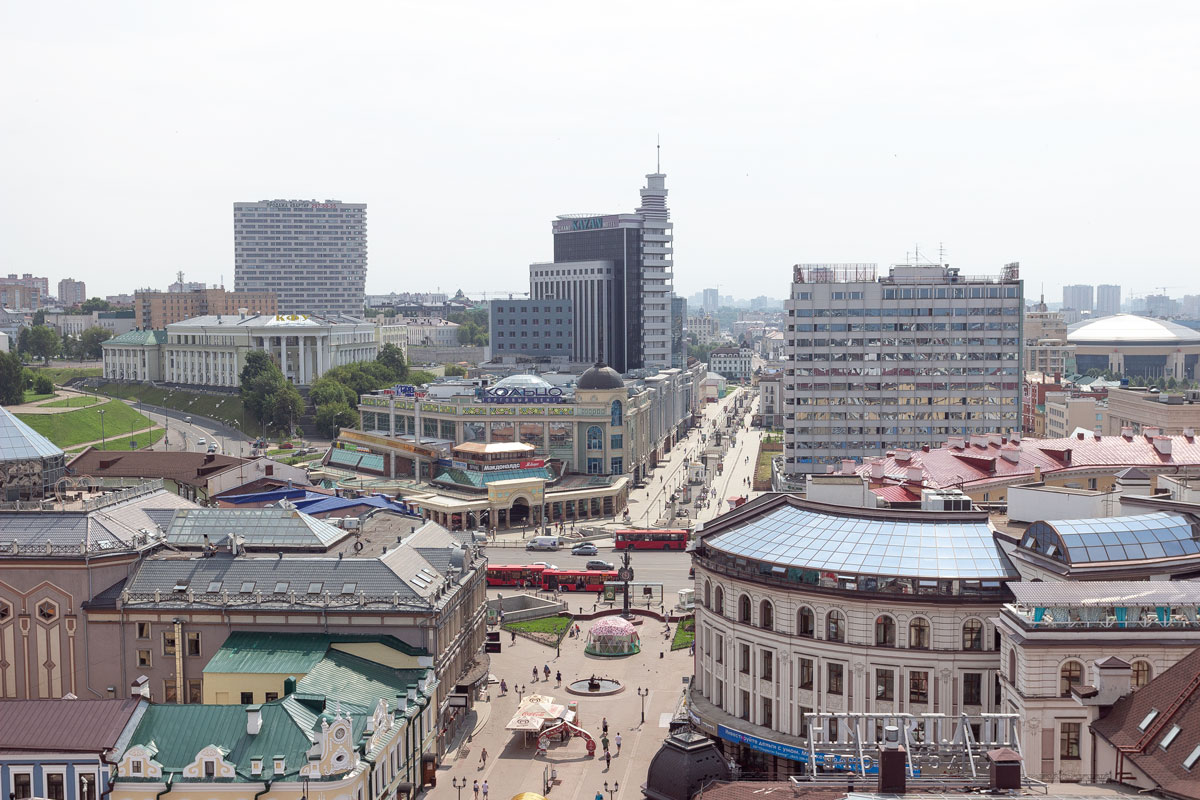 There are several panel high-rise buildings not far from the center, and national patterns can be seen on the balconies.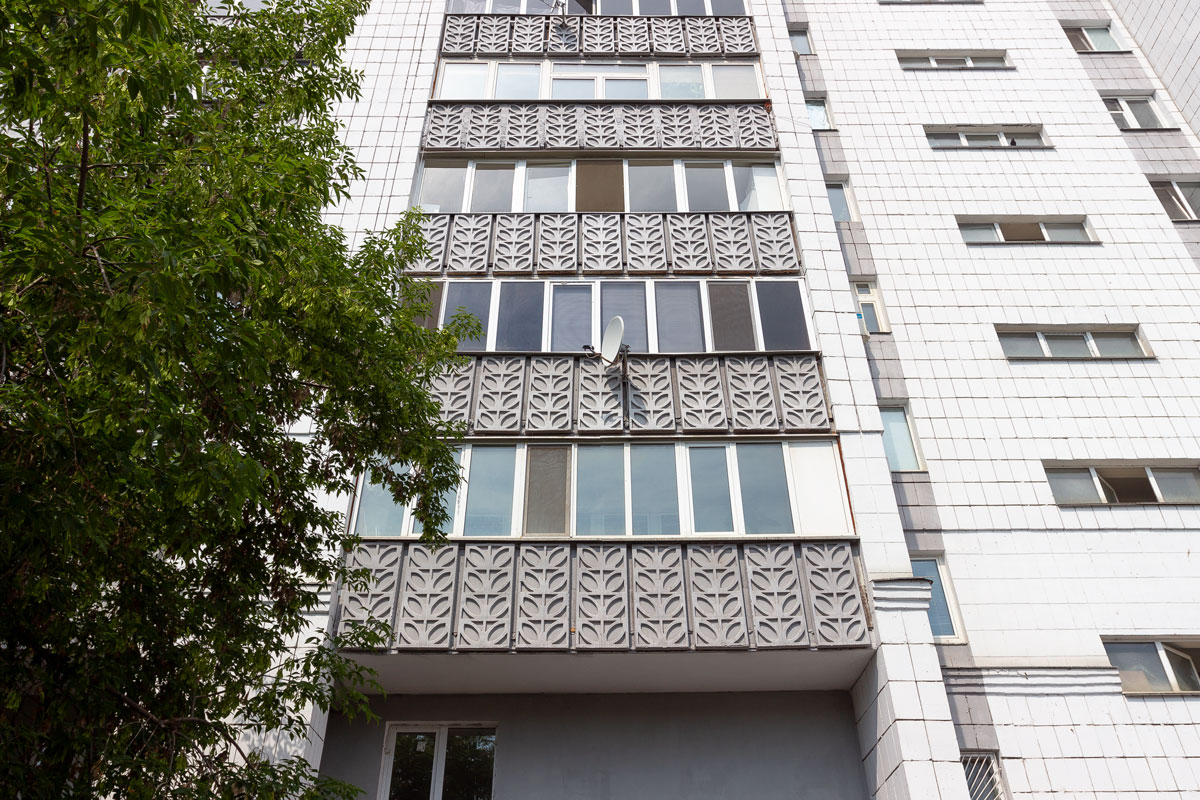 Pigeons in Kazan are not fed with Orthodox bread but are given a pile of Muslim chak-chak.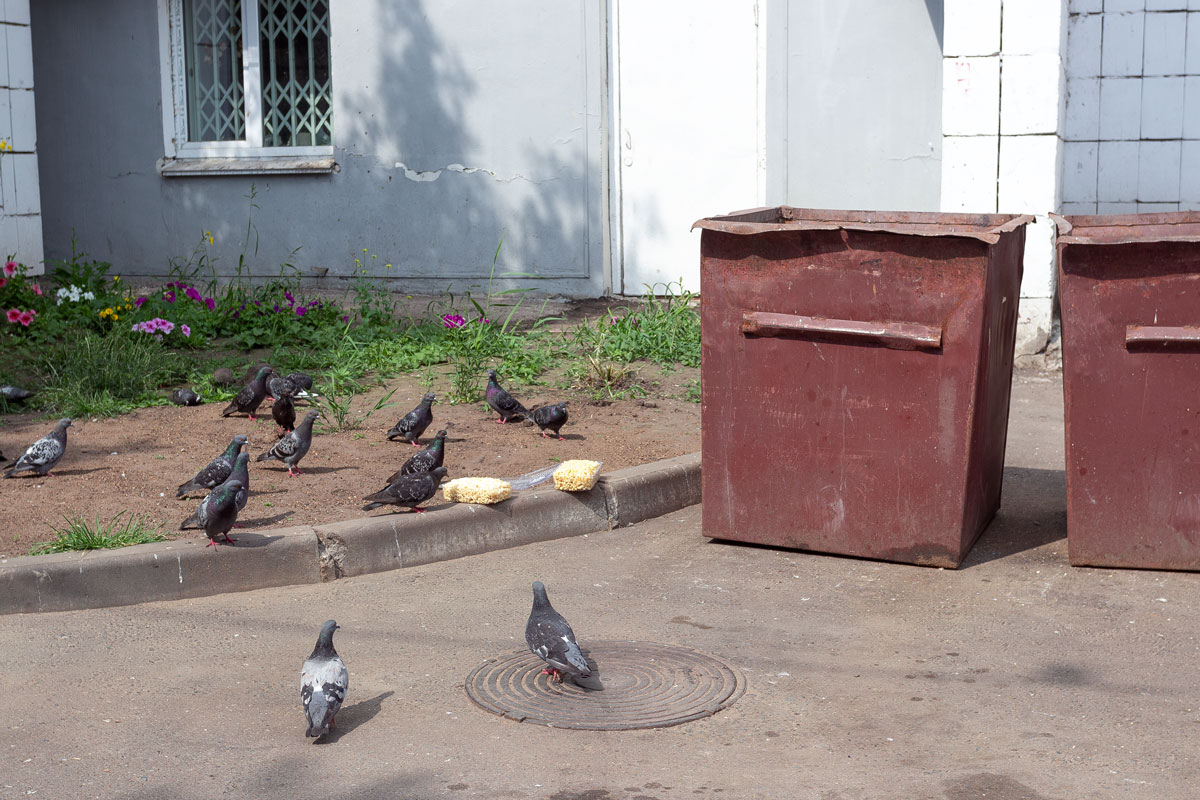 Historical clocks with Arabic script have been installed on the central street. In reality, it is, of course, Persian, not Arabic. Tatarstan is culturally much closer to Uzbekistan and Persia than to Arabs.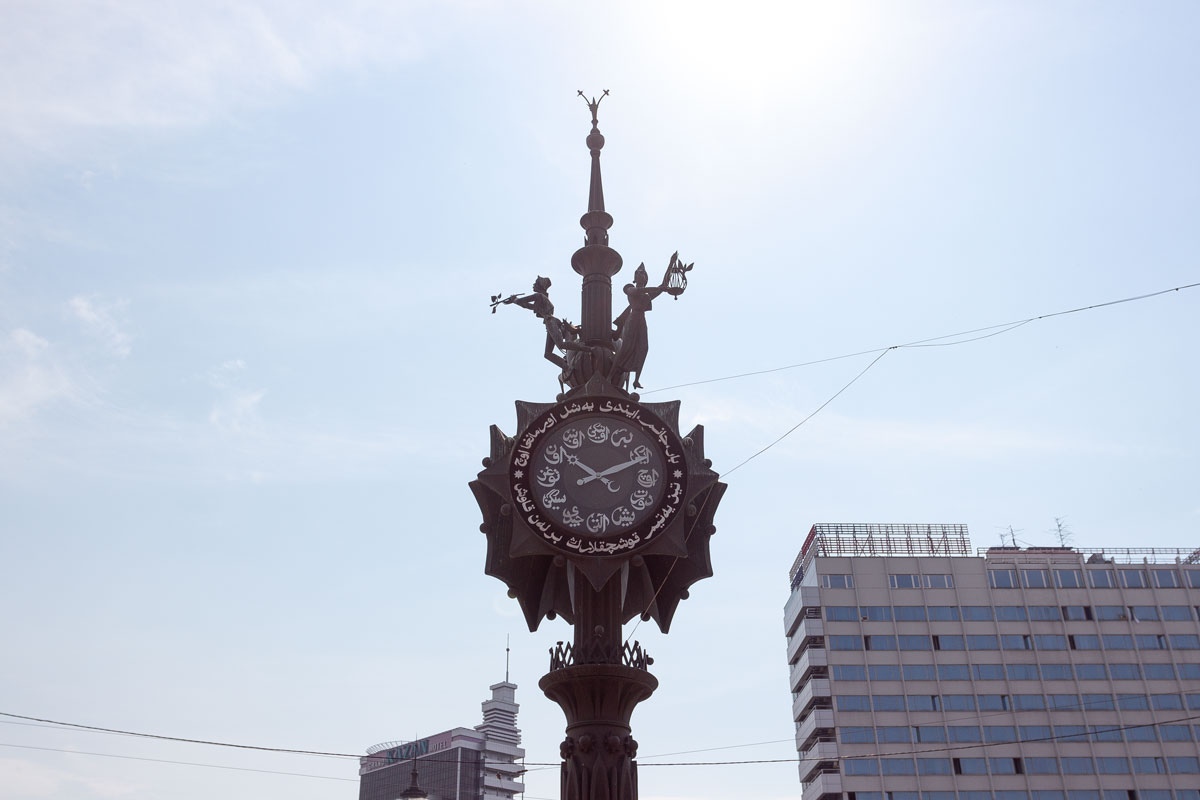 Until 1927, the Tatar language officially used the Persian alphabet. Then, as a result of Communist reforms, Tatarstan was first transitioned to Latin script and later, when the idea of a world revolution had definitively failed, Cyrillic script with additional letters was implemented.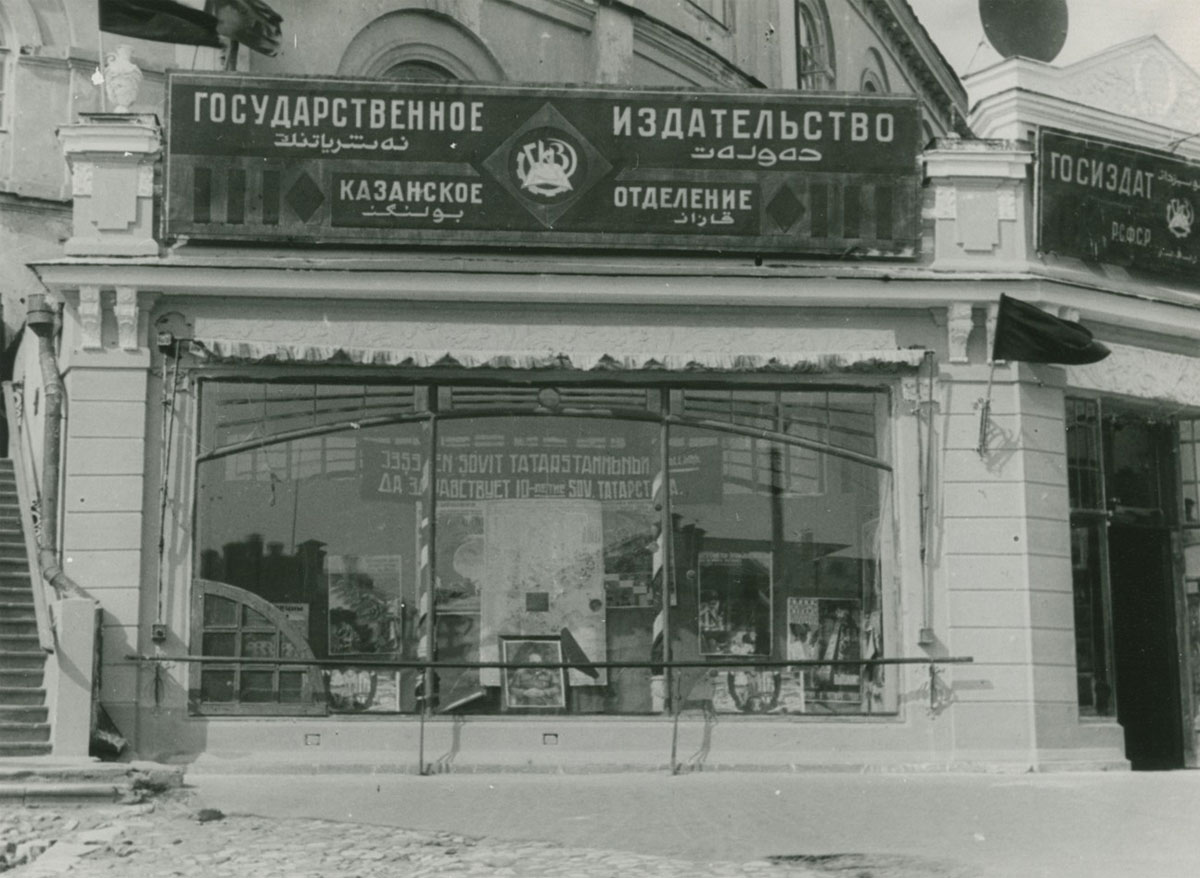 In rare photographs from the 1930s, one can find signs displayed in three different scripts: Russian language, Tatar language in Persian script, and Tatar language in Latin script.
And this is not some Uzbekistan, but the center of Russia! Many ethnic groups in our country lost their identity during the Soviet era due to language reforms and the destruction of culture.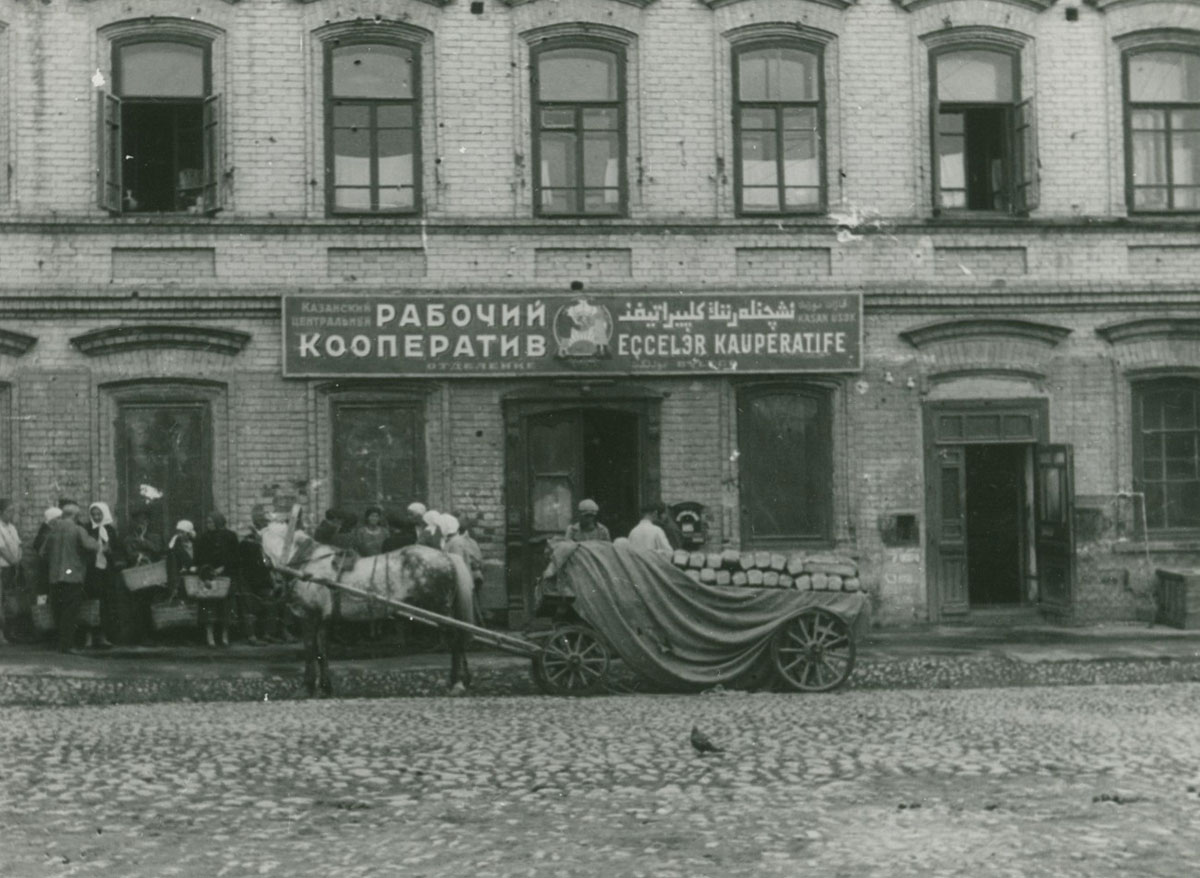 The Soviet regime also fought against Islam.
The only mosque that operated in Kazan during the Soviet era was al-Marjani, while all others were converted into kindergartens, schools, and warehouses. Thankful that they were not destroyed.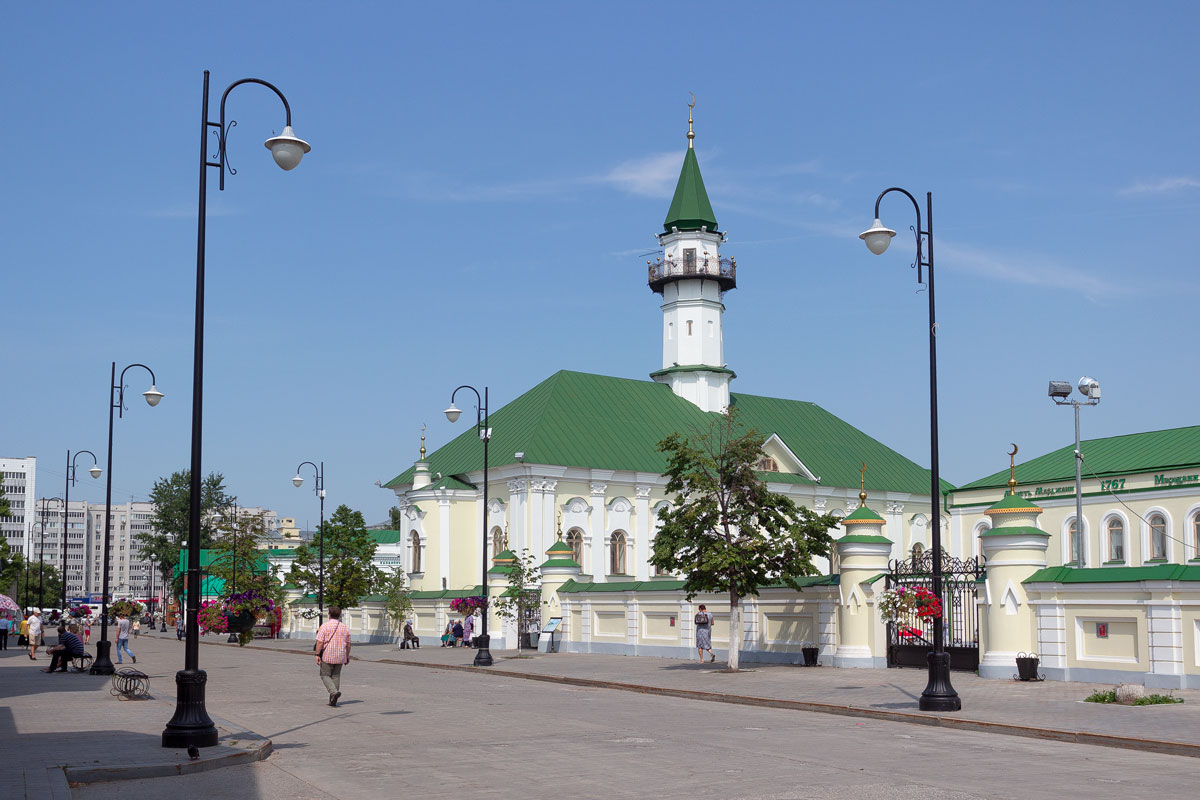 Then, like everywhere else after the collapse of the Soviet Union, they began to energetically restore everything. They erected carved houses around the mosque with an attempt to imitate the old style, but it turned out to be lifeless plastic monstrosity.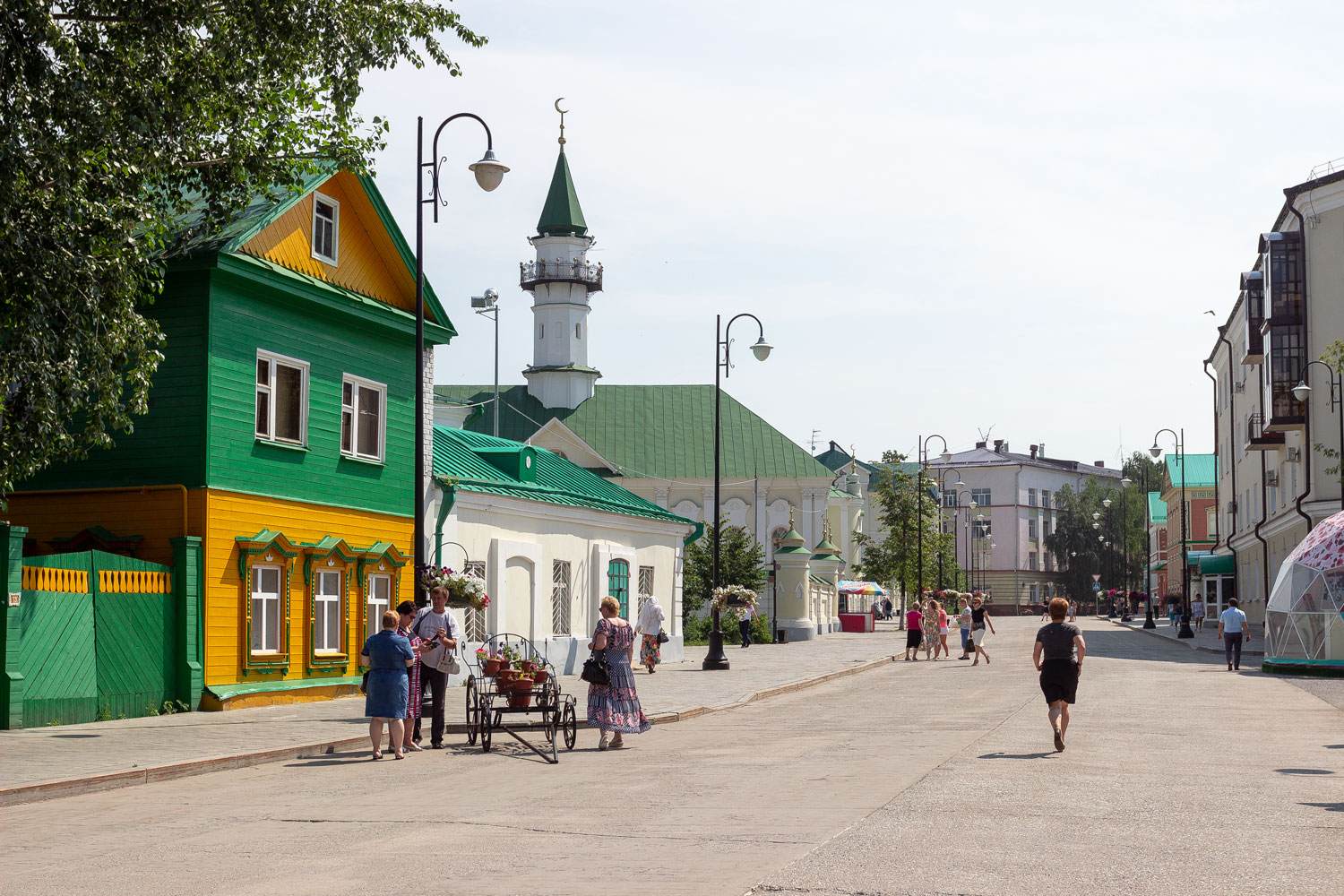 Here is a house. It's old by itself, but they added a triangular roof with columns on top, bright and garish colors reminiscent of China. It would have been better to leave it as it was.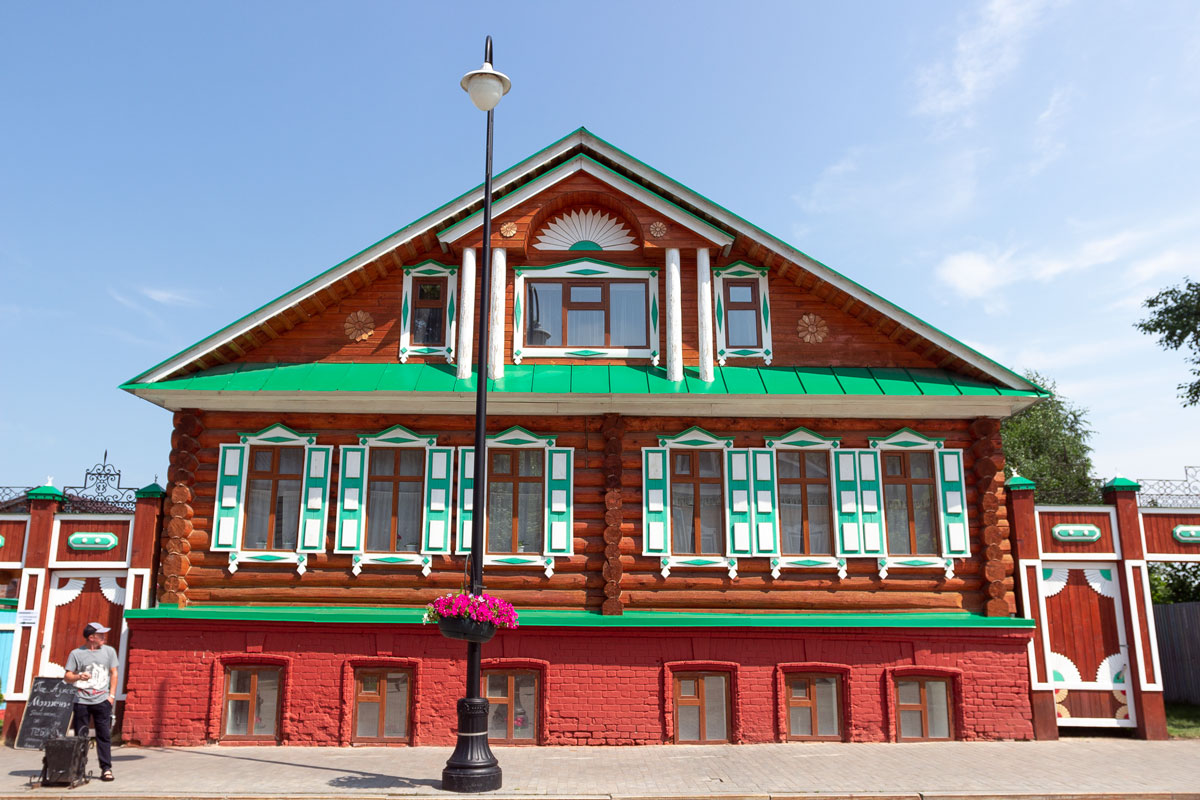 Plastic modern buildings imitating Art Nouveau style are the main scourge of Kazan. Monstrous houses are sprouting everywhere in the city like mushrooms after rain.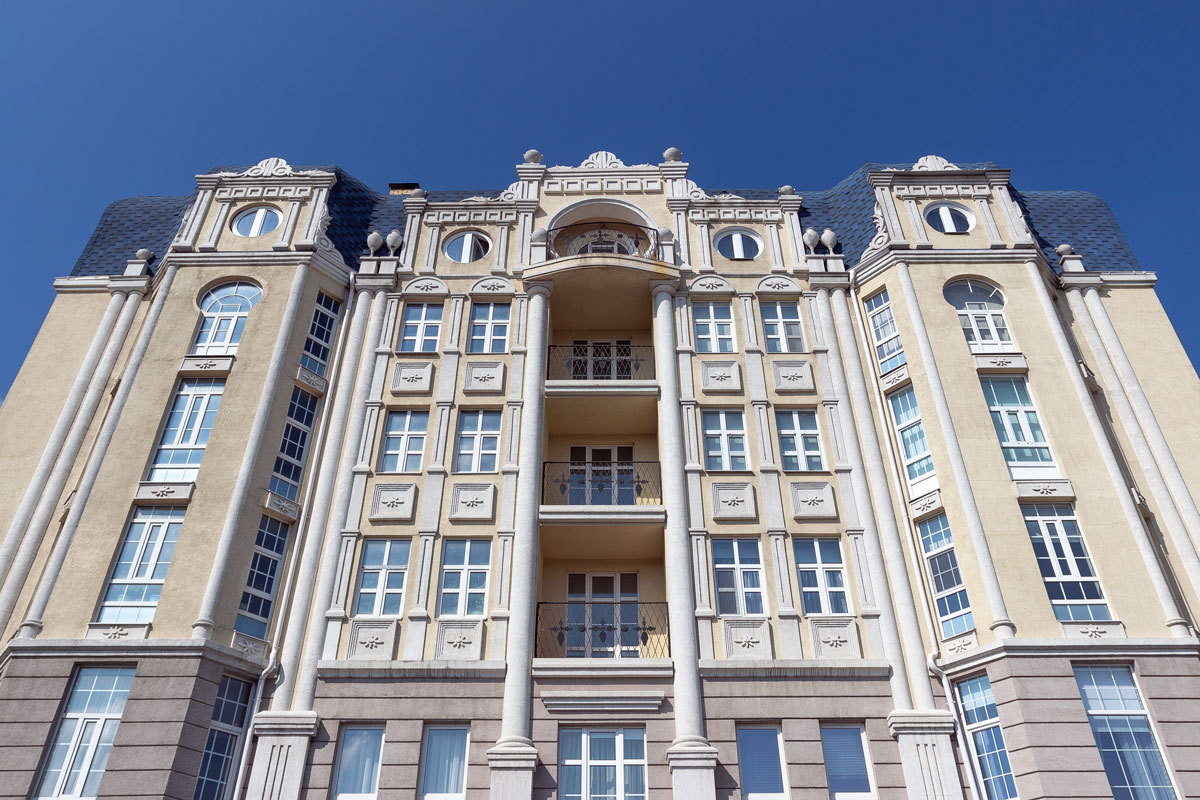 At the same time, the scope of work is completely obvious. Here in the city center, there is a vast vacant lot. Why not start from there?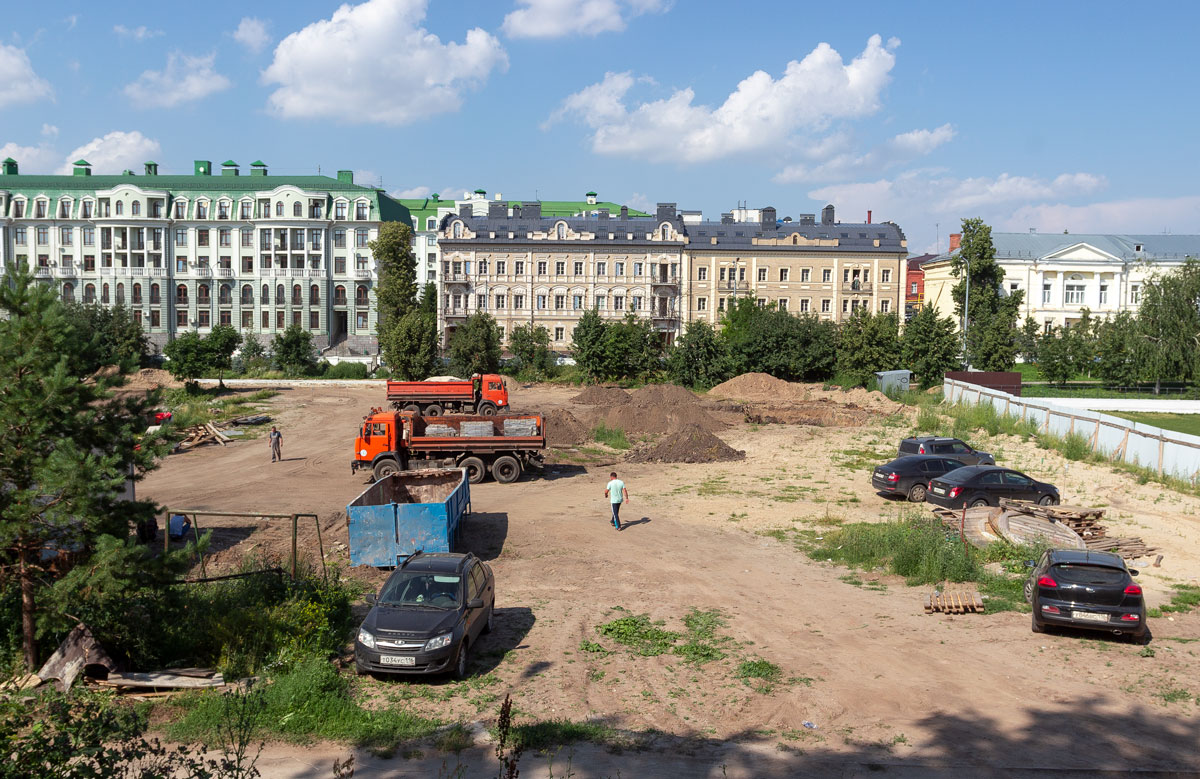 Instead, Kazan is being developed with simply abysmal construction right in the city center. And this also brings Tatarstan closer to Arabs: they are leaders in building lifeless housing.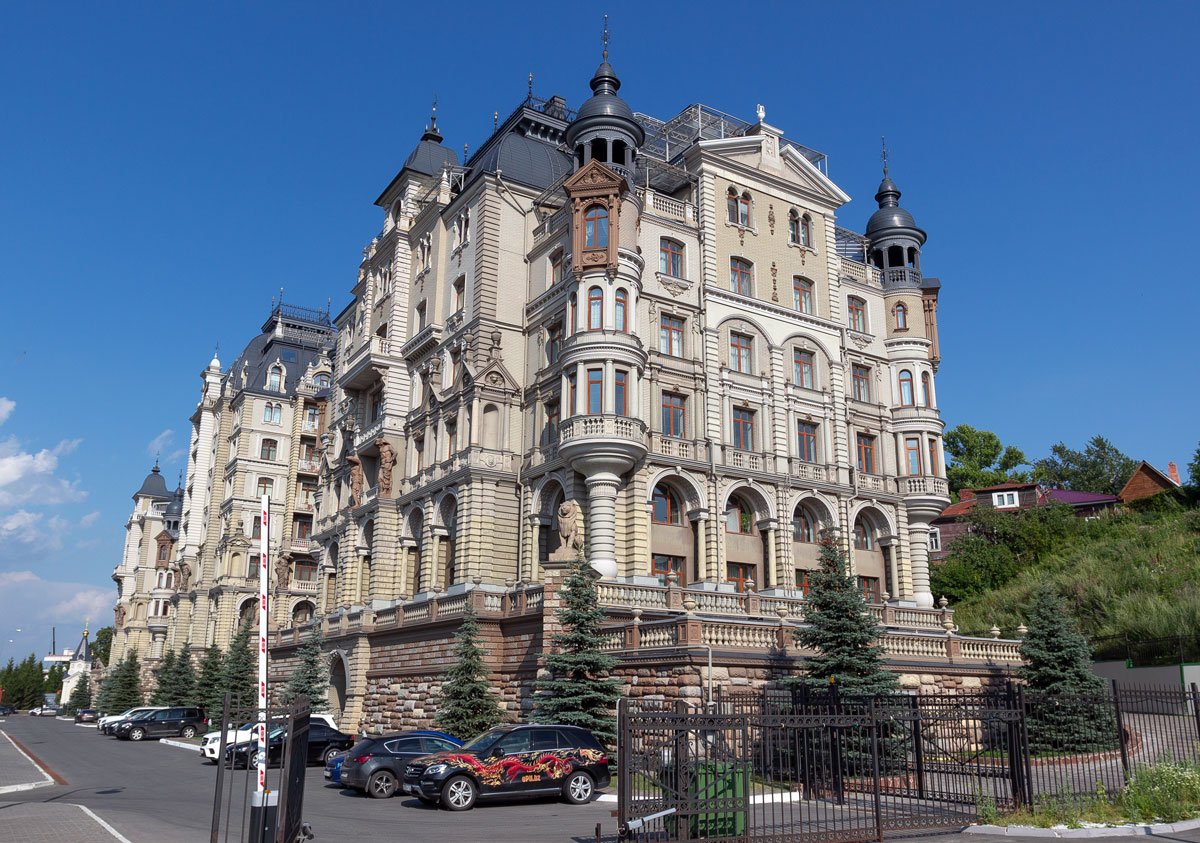 The most unpleasant street in Kazan, by coincidence, is called Kremlin Street and originates directly from the Kremlin.
On Kremlin Street, every building is an eyesore and a clusterfuck. Moreover, the plastic monstrosity gradually engulfs the old architecture. On the right is an original old house. On the left is already renovated. Like, wait, the loading of shit is in progress.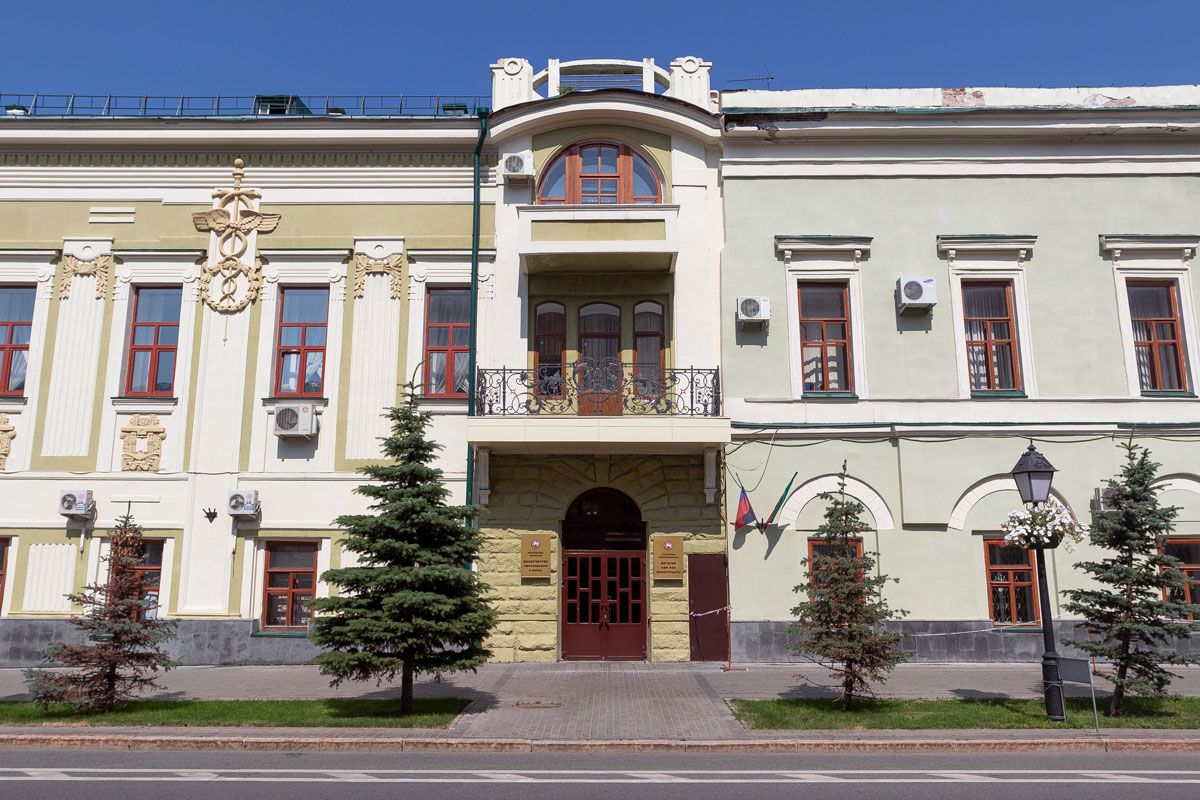 All houses are refurbished according to the same principle. They take an old mansion, add an entrance area, and embellish it with sculptures and columns to the maximum extent.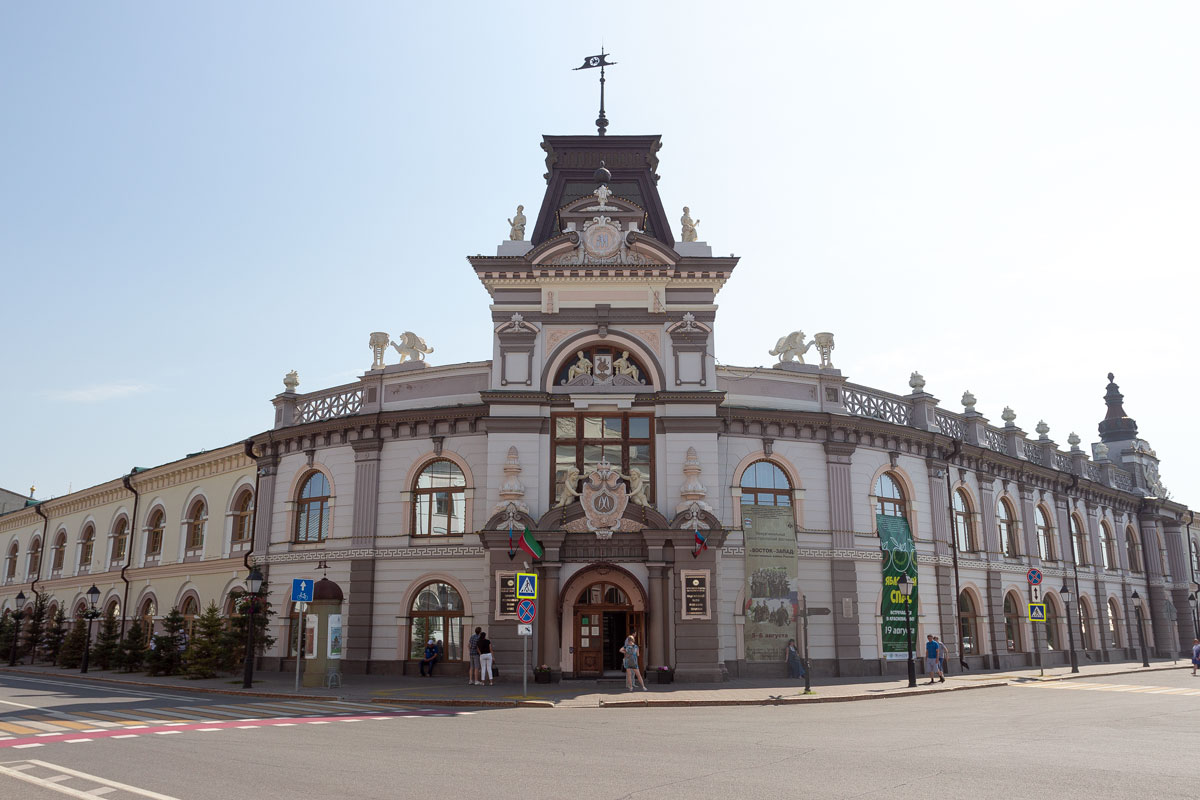 In the backyard, of course, there is a charming state of dilapidation — and even that is more pleasant.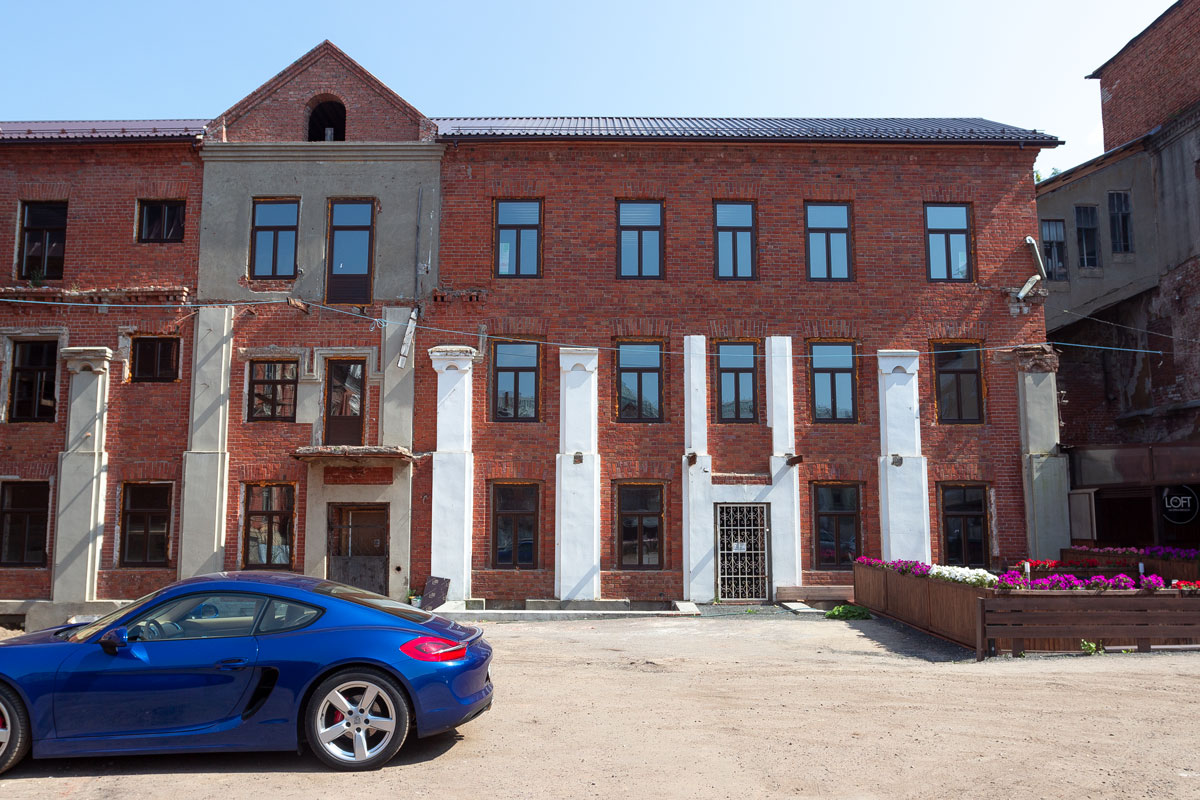 Alright, all of that is just the tip of the iceberg. The most important building in Kazan is the Palace of Agriculture. When I saw that, that's when I hit rock bottom.
Approaching from behind, you can't make sense of anything. There stands a gigantic palace with columns in the style of Hitler's empire. You think to yourself: "Wow, what the heck won't you come across?"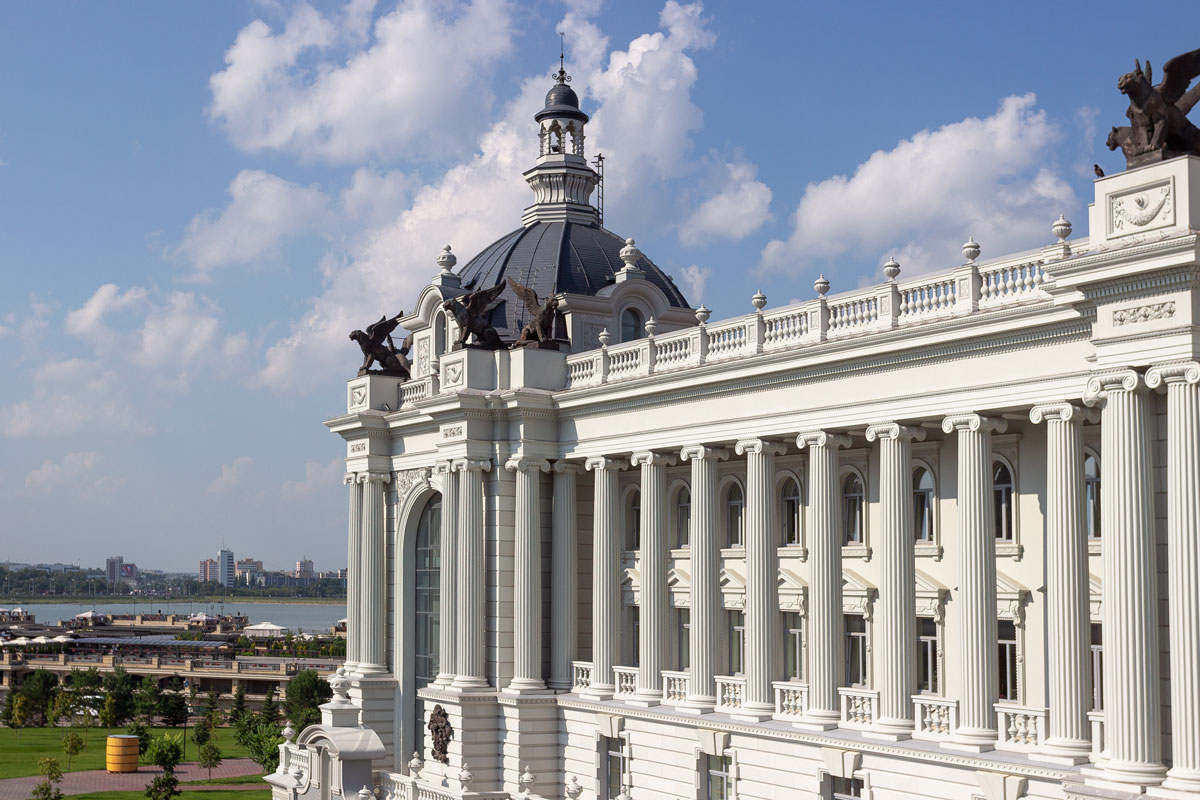 Then you go around to the front and realize that Hitler would have sent someone to the gas chamber for something like this.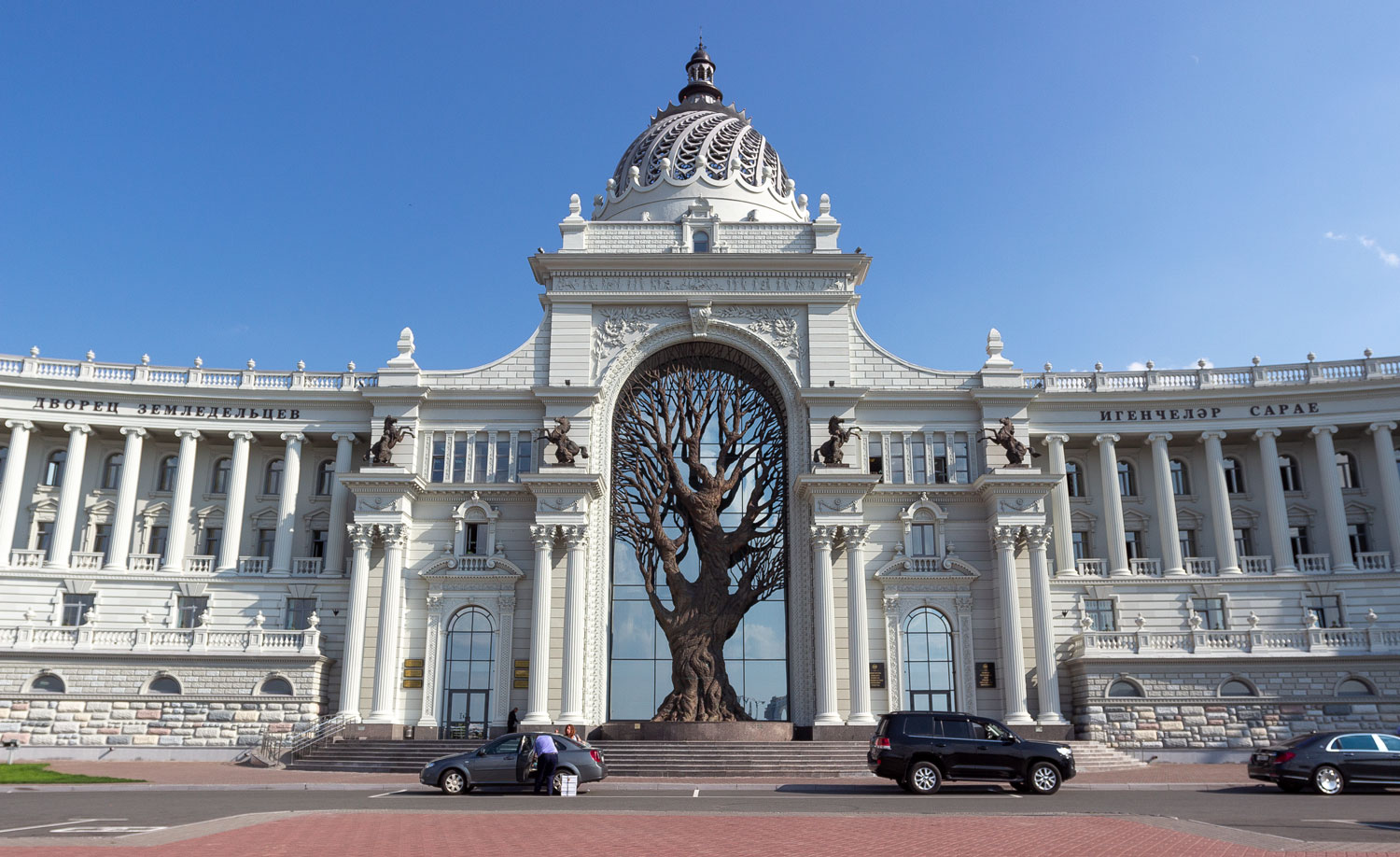 Oh, your Kazan mother! This was built in 2010.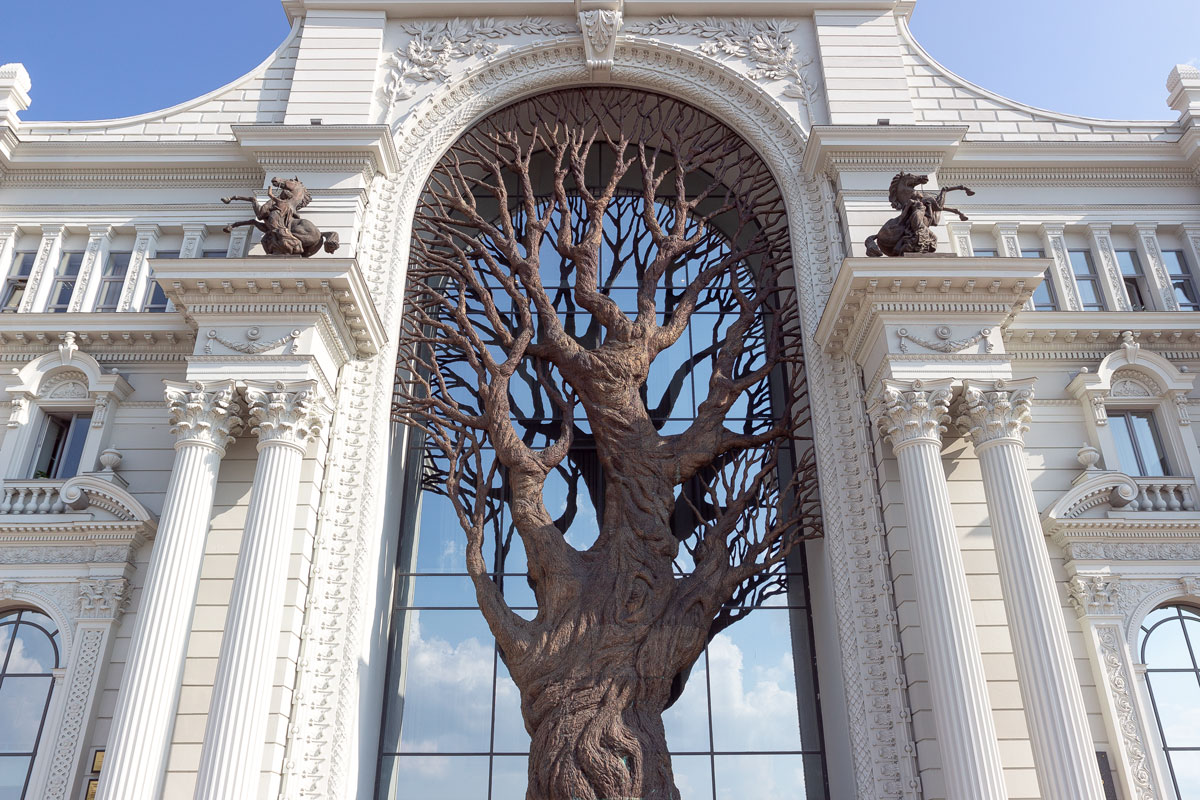 This is the most incredible building I have ever seen in my life. I mean, it's so monstrously beyond belief that it even seems cool. The green illumination at night is just deathly.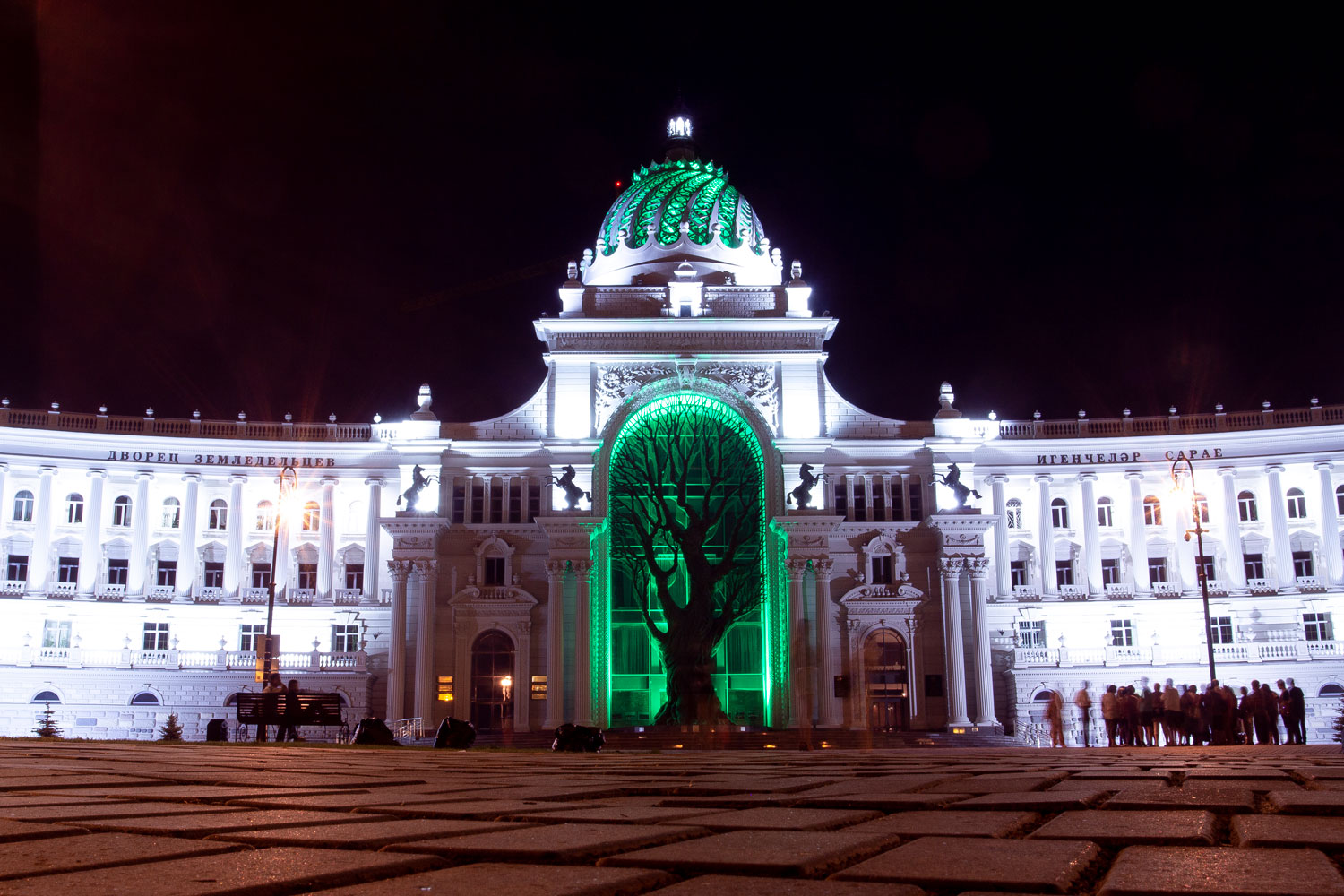 Here is the true architecture of Kazan — an absolutely beautiful gas station. Shall we take a look at it instead?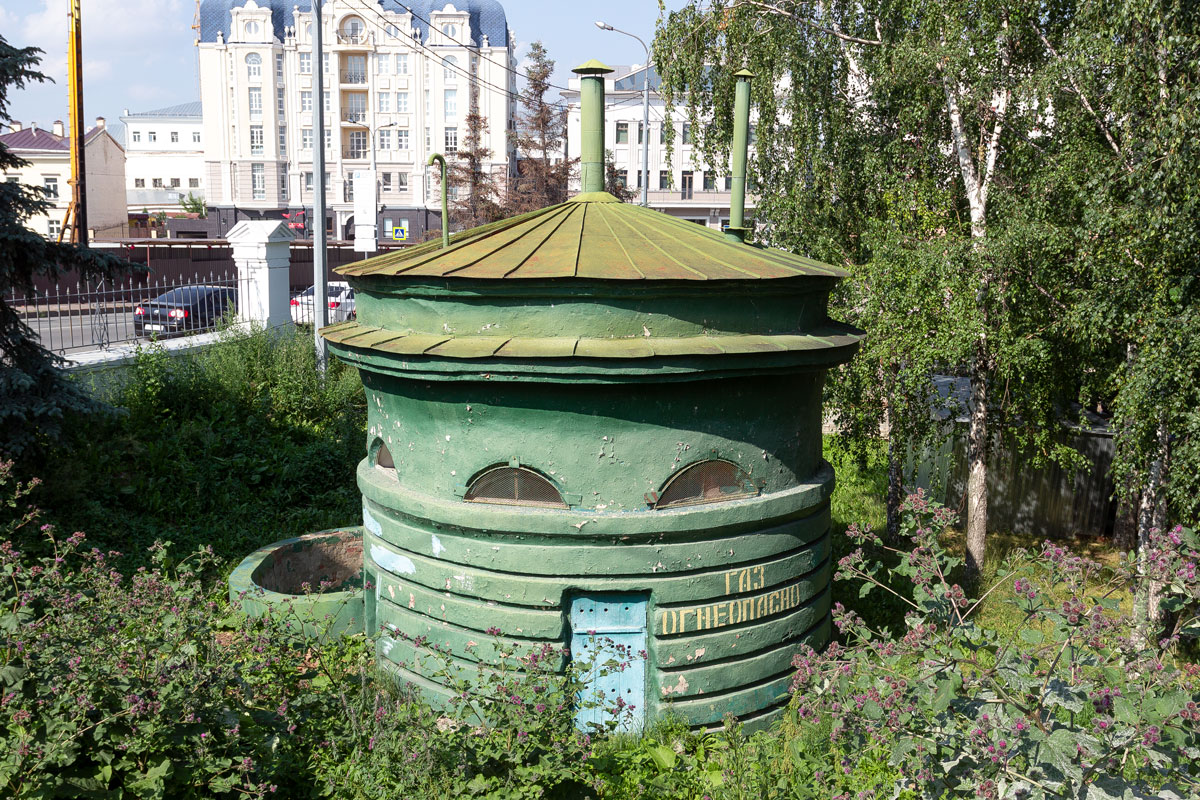 Here's another one. These are the houses that haven't been touched by the vile hand of modernization. Beautiful, aren't they?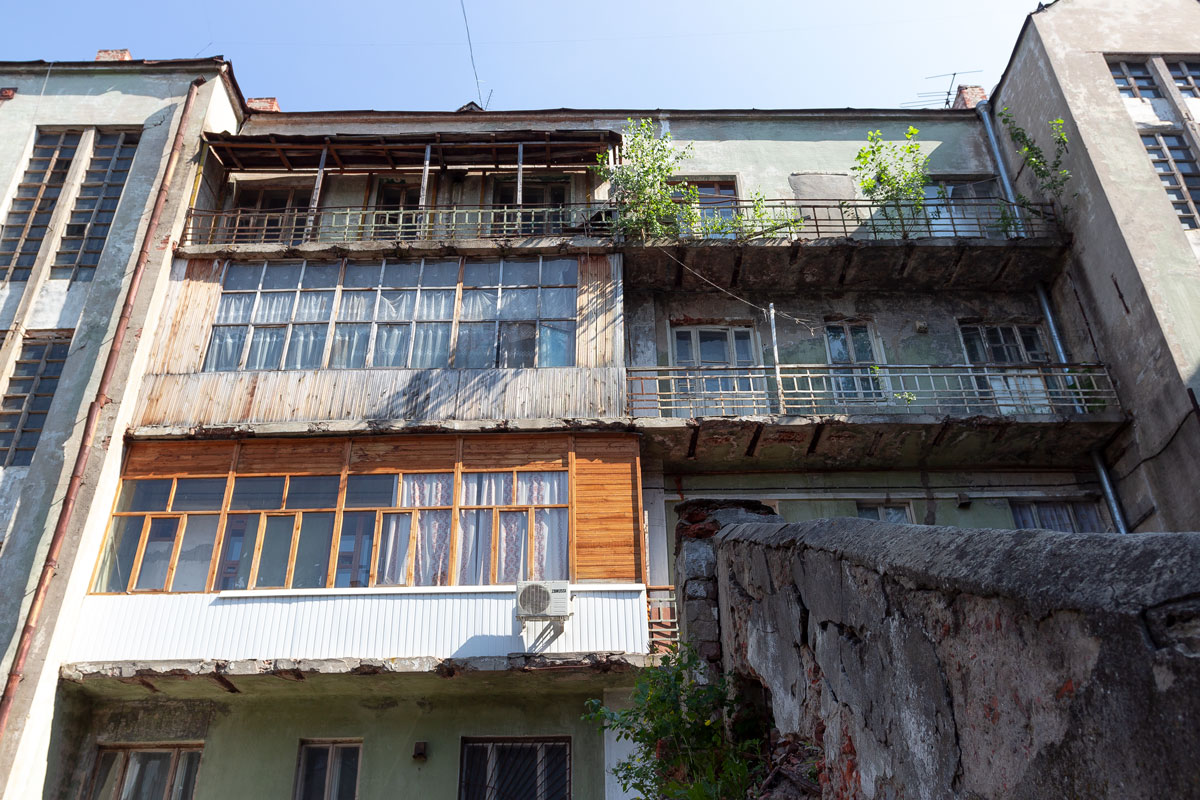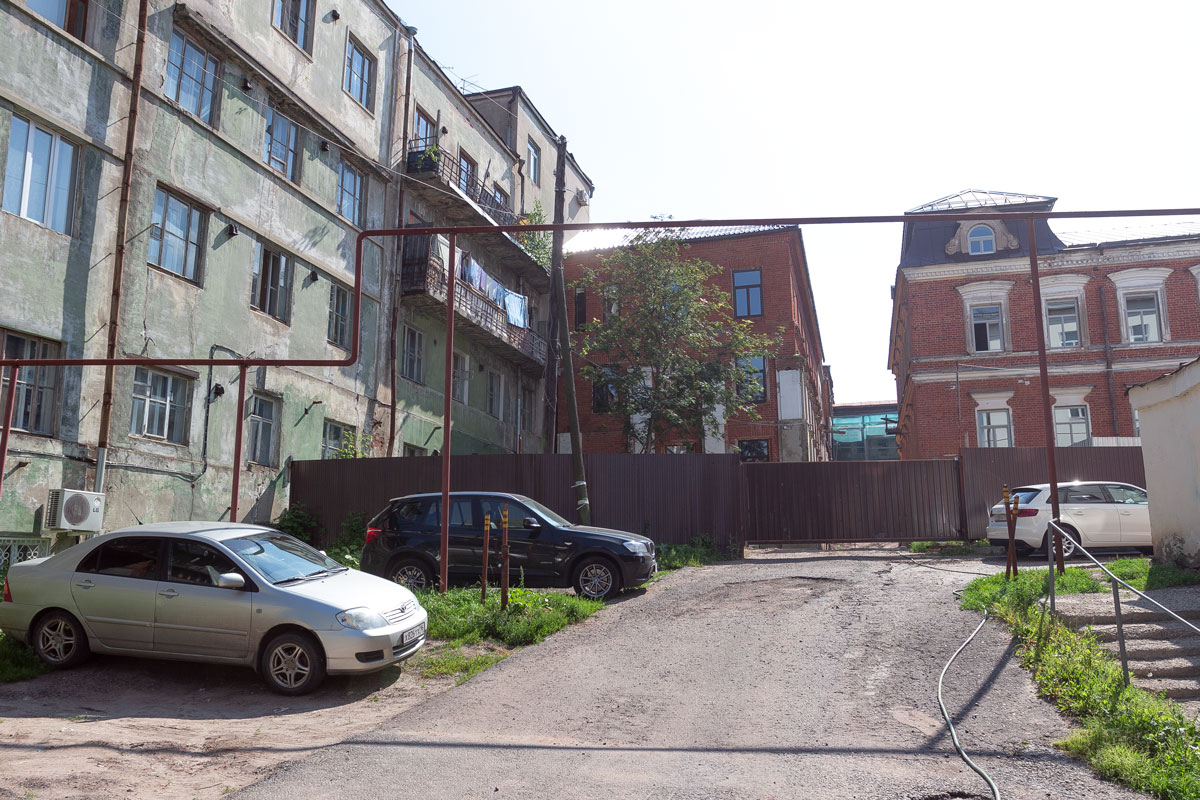 The city is saved from darkness by the untouched ruins that have been embraced by Tatar hipsters. Kazan has a significant number of corners with coffee shops, smoothie bars, eco-bio-vegan cafes, and craft burger joints.
The coolest place in the city is Café Syria. The owners, it seems, are indeed from Syria and have moved to Tatarstan. They found cultural affinity here, closer than Orthodox Moscow, so to speak.
In the Syrian café in Kazan, the author had such delicious baklava that no Iranian baklava can compare. The café's interior is like a canteen, but for 300 rubles, one can indulge in traditional Syrian cuisine in the center of Kazan.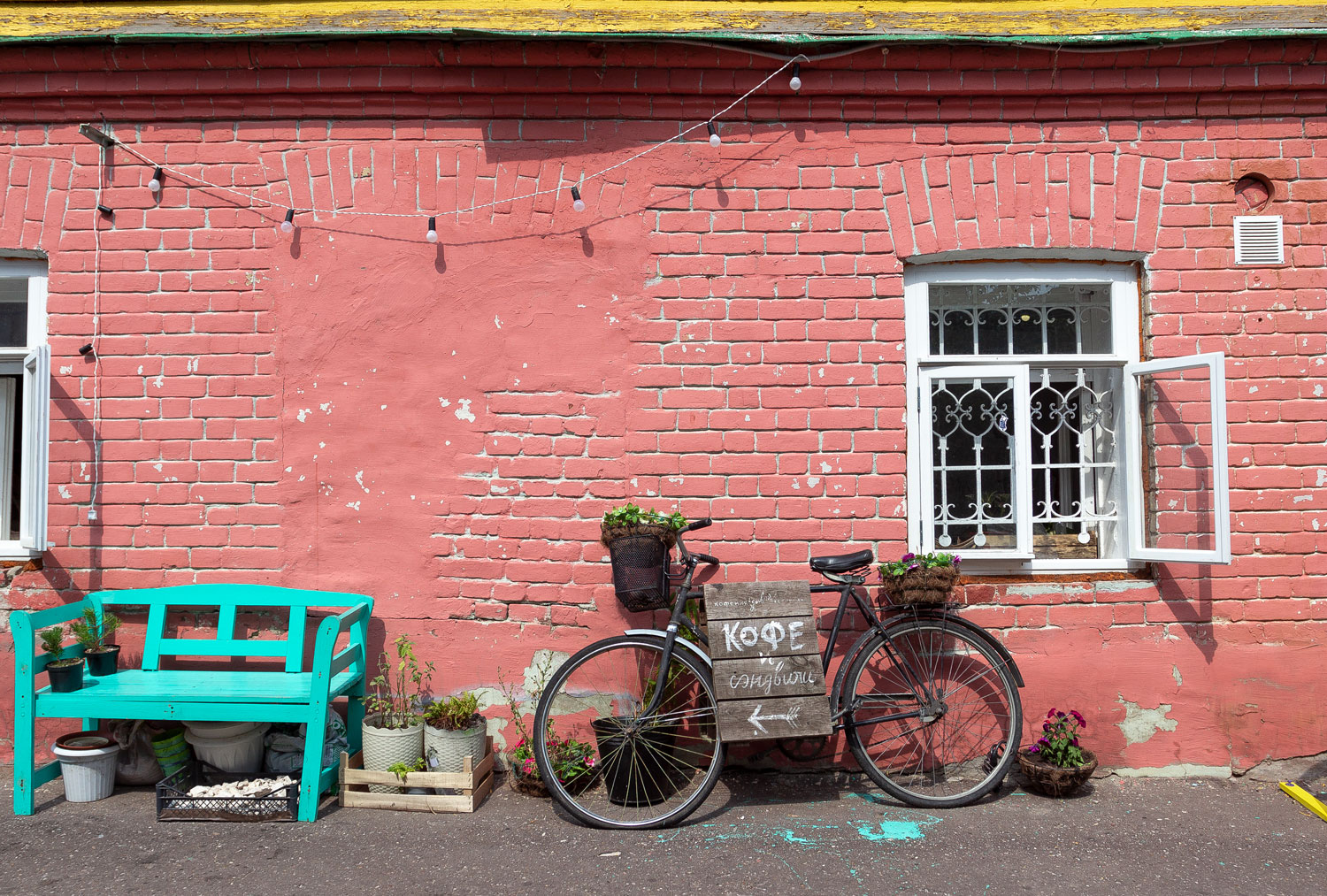 Places like "Syria" emerge in cities naturally when the city council doesn't fuck with the minds of ordinary people. Attempts to artificially create an atmosphere always end in failure.
They tried to create a cool waterfront for people in Kazan, well, it's such a place. You can take a stroll, but it feels very crude and lifeless.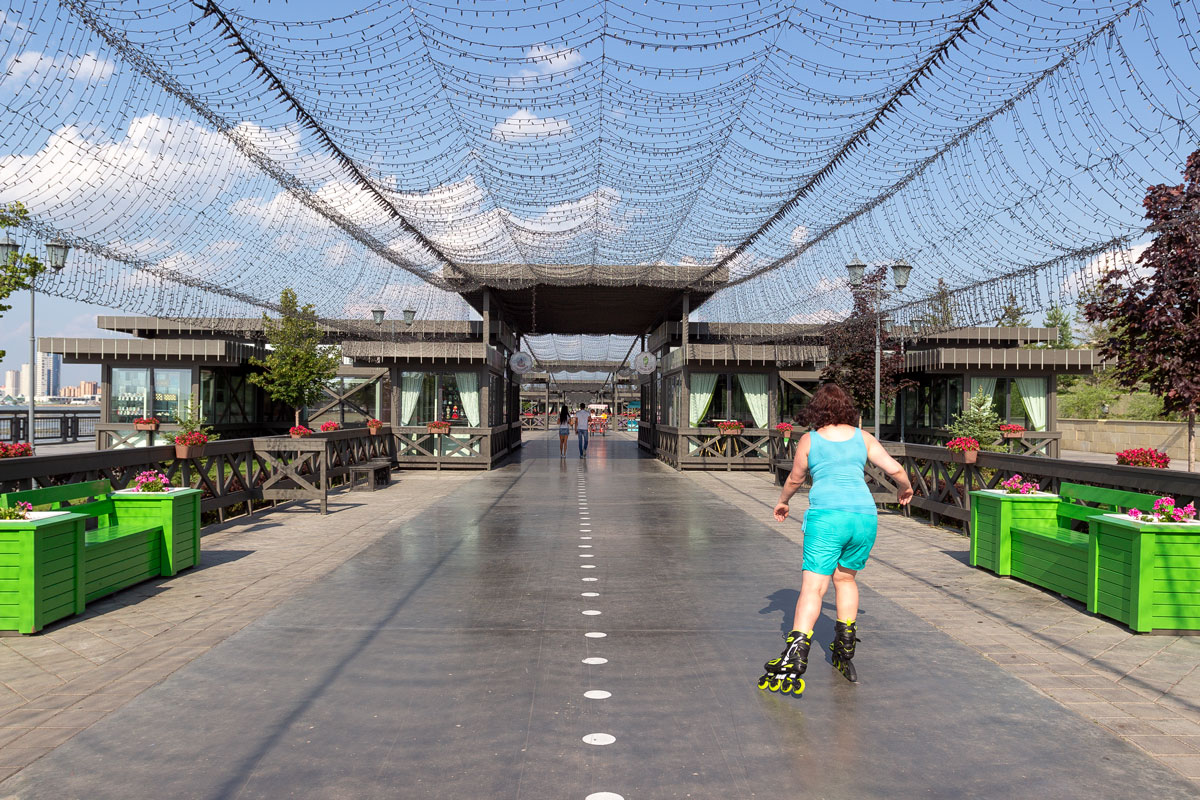 Instead of developing the tram system, they inexplicably built a metro. It's evident they tried to do it with love — everywhere you can see national ornaments and designs.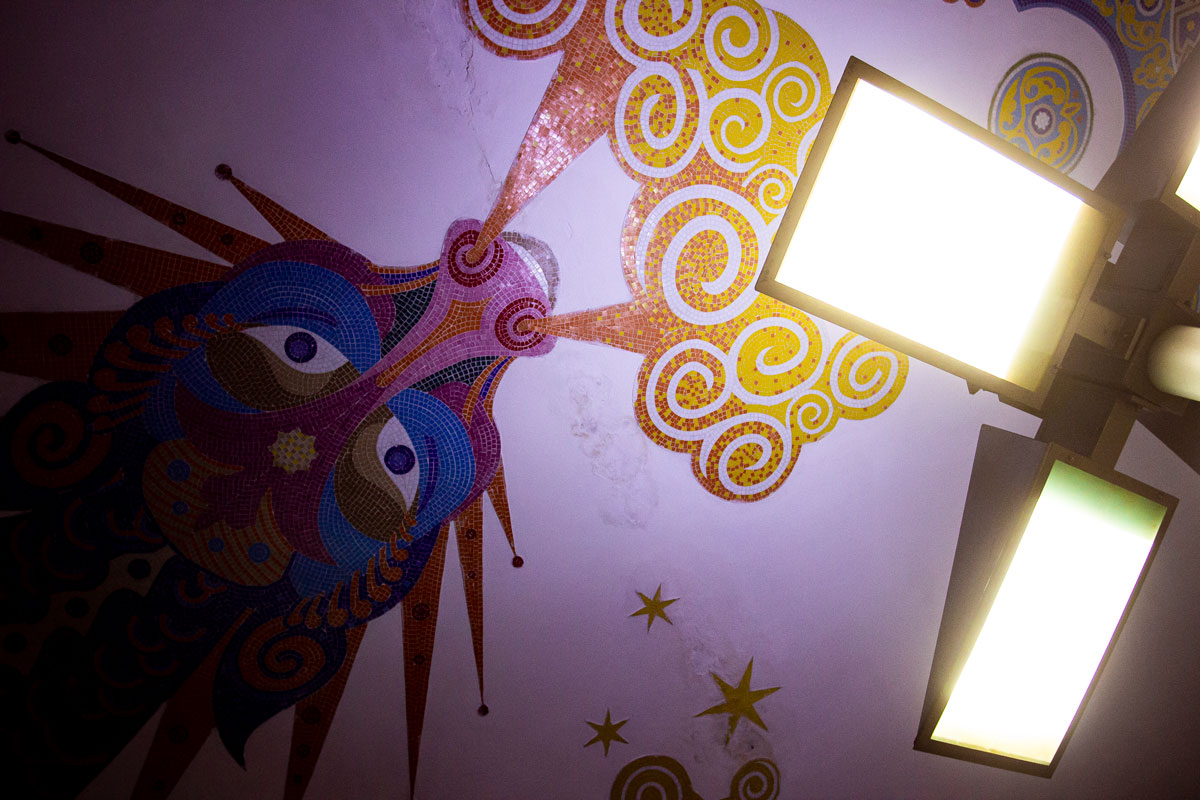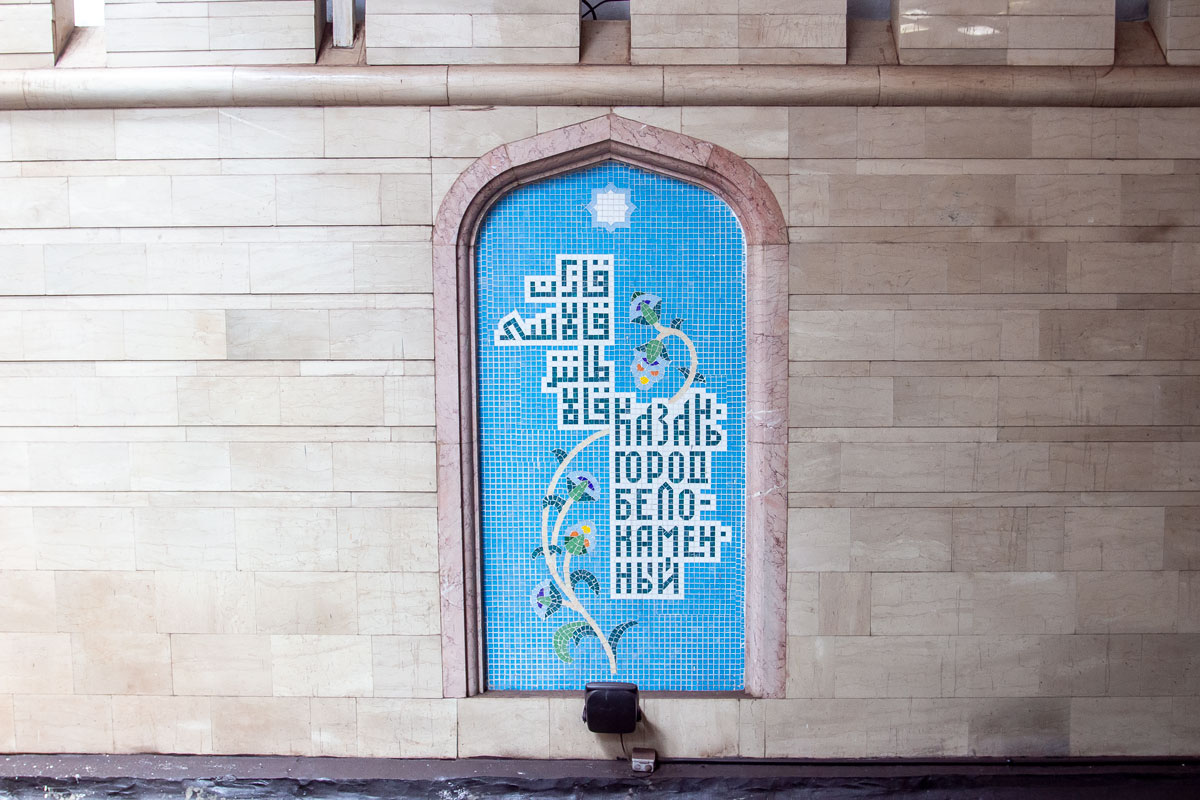 The metro is unlikely to ever pay off. Trains run every 15 minutes, and even on weekdays, the ridership is minimal: 76 thousand people per day. This is in a city with a population of one and a half million.
No, but if you remove the trams and buses, everything will work out.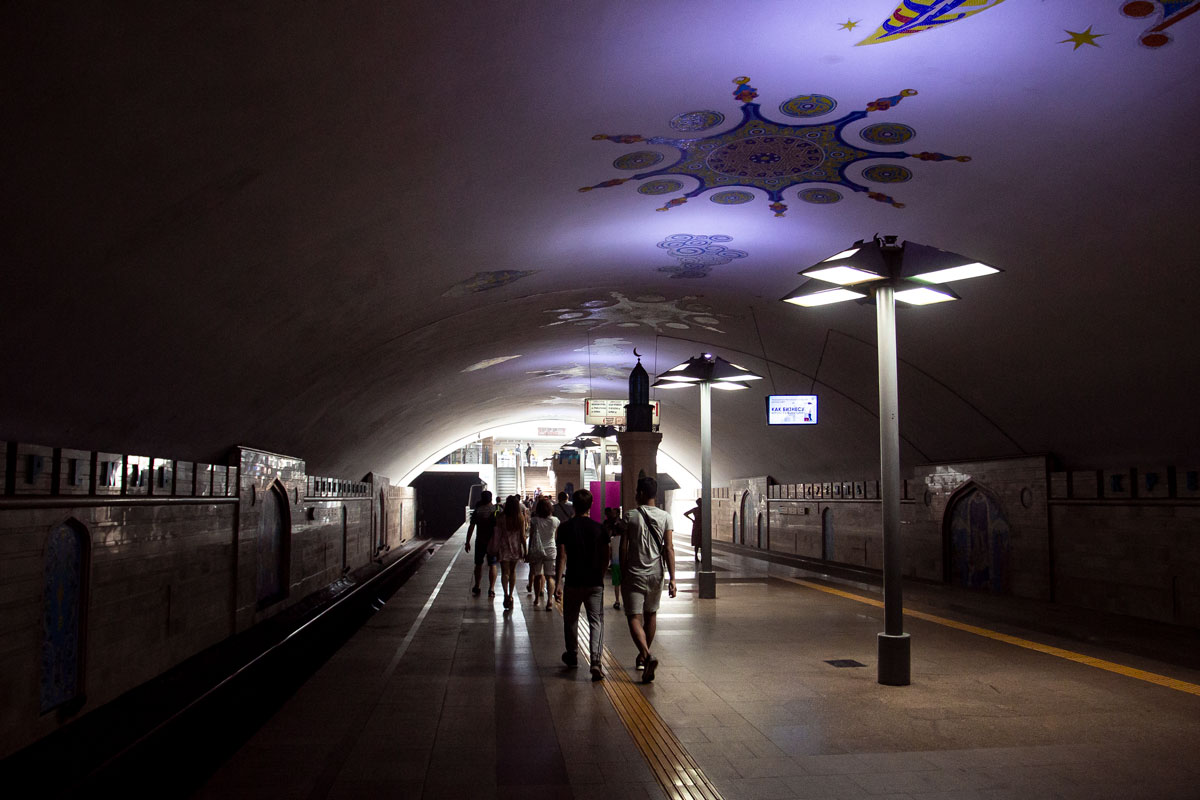 ⁂
In Kazan, there is the Museum of Socialist Lifestyle, which is one of the coolest museums in Russia after the Yeltsin Center.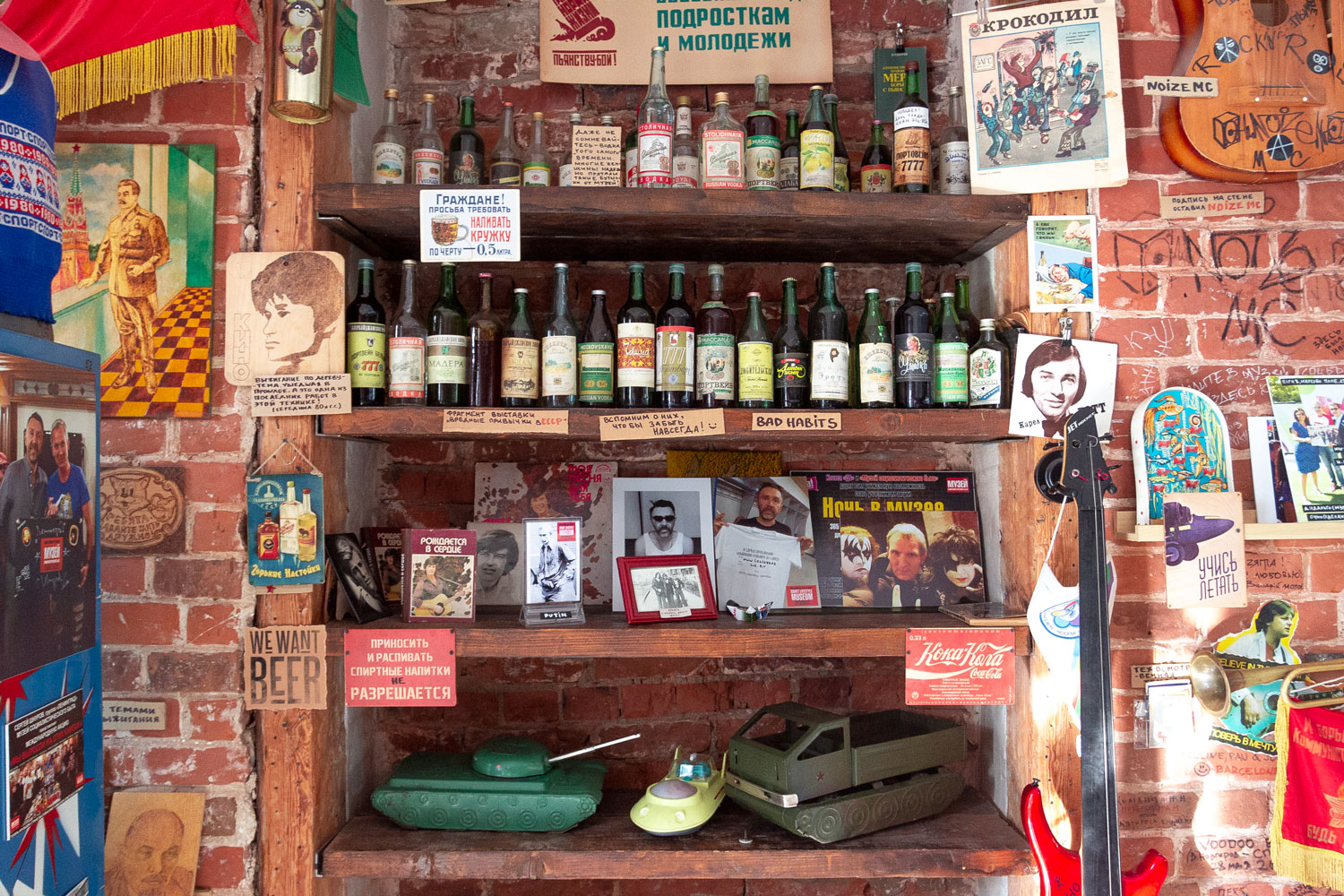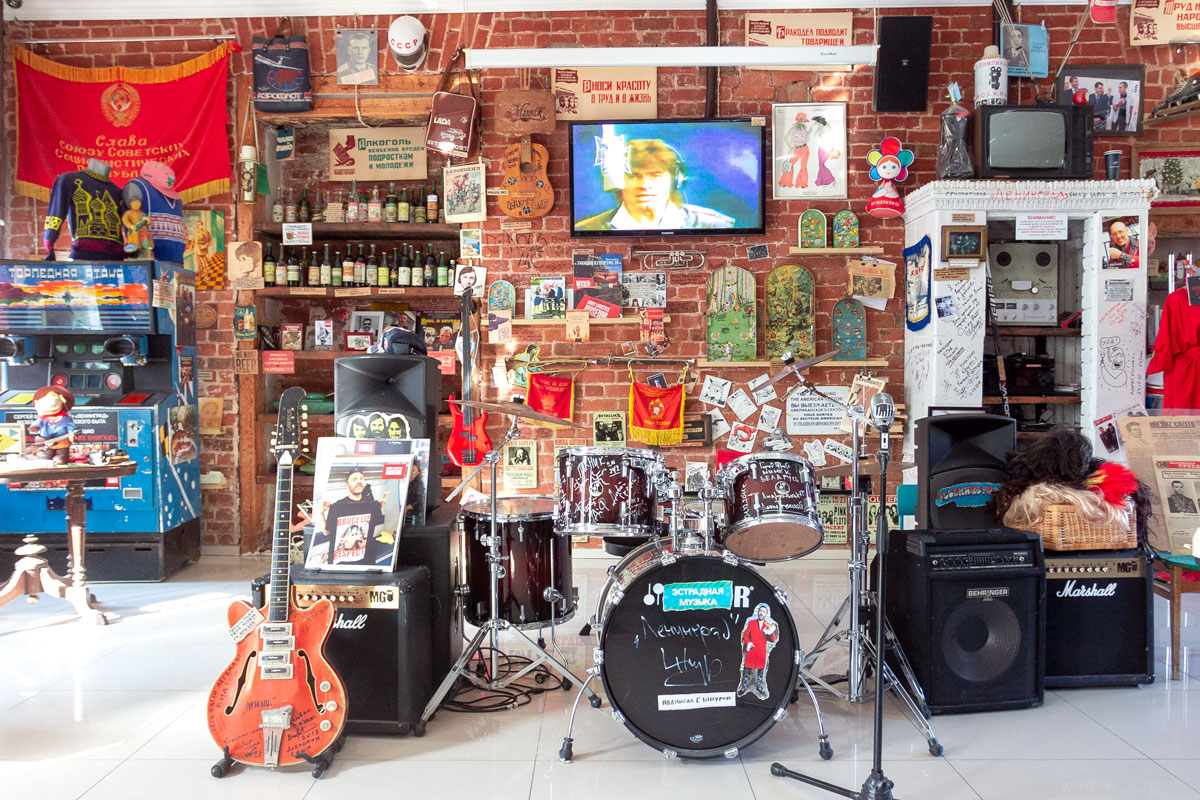 At first glance, it may seem like an inconspicuous place, and at the entrance, you expect to see just another museum of old junk. But once you step inside, you won't be able to leave the museum before at least 2 hours pass.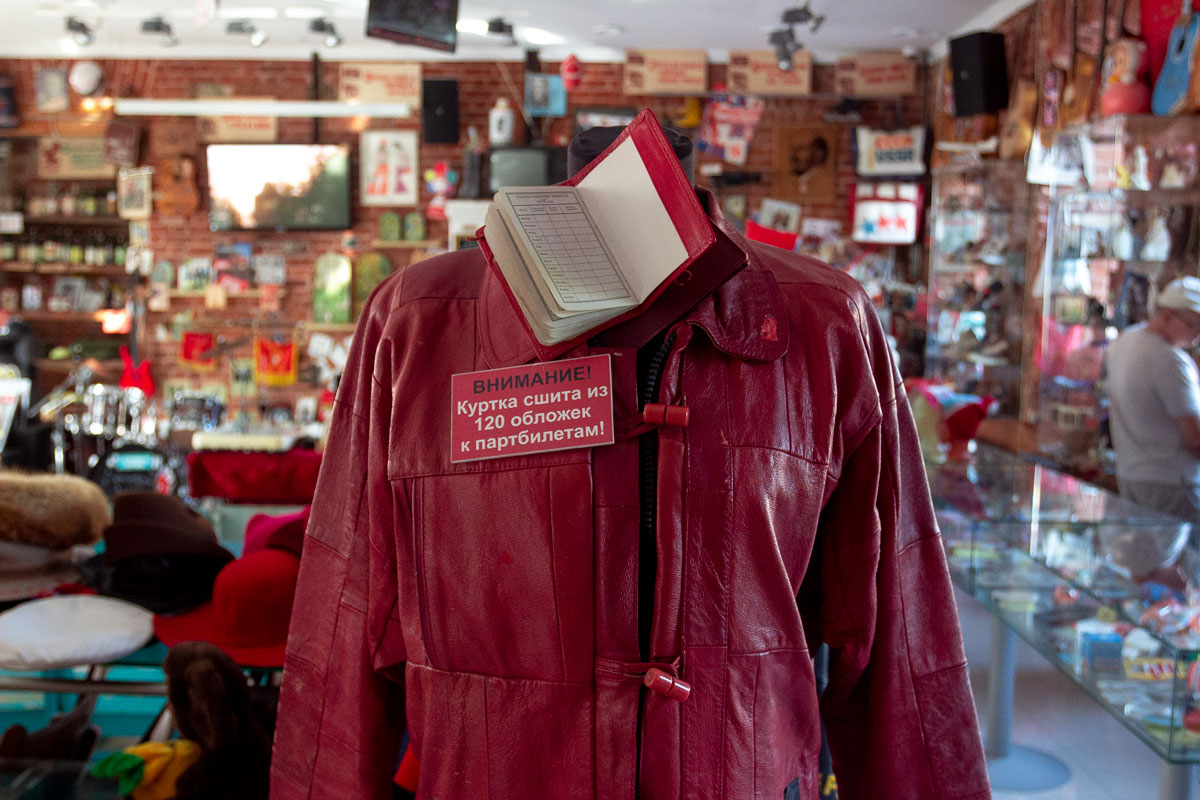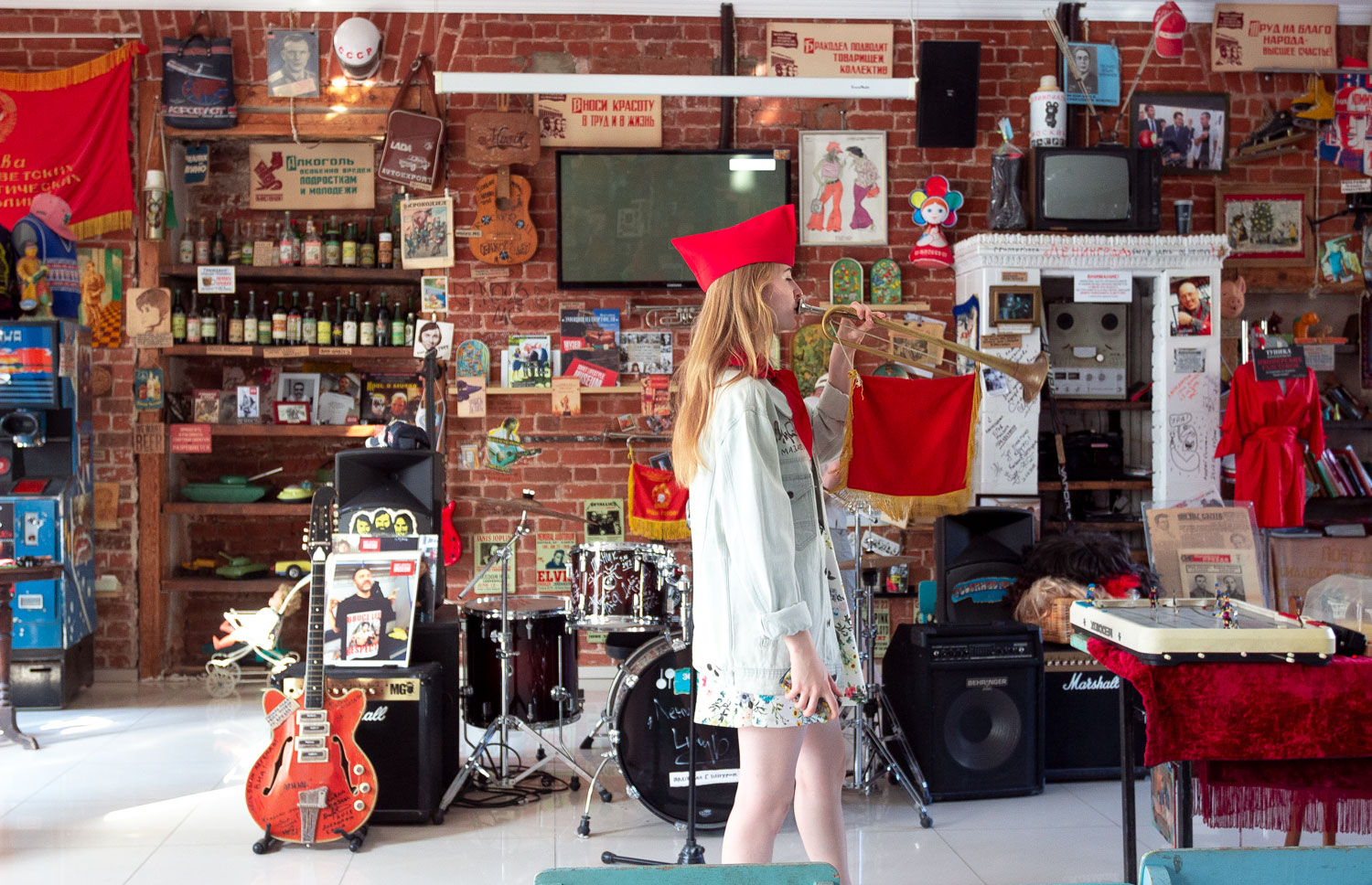 And it's not just that the museum has thousands of examples of Soviet life. The thing is, you can actually pick up, touch, and handle every item in the museum as you please. And if it's clothing, you can even try it on.
Put it on, damn it!
So, you can enter the museum, put on a militia coat, hold a Makarov pistol in your hands, wear an USSR helmet, and have a photo session that could last the whole day. Oh, my goodness, it's the most amazing place in Russia.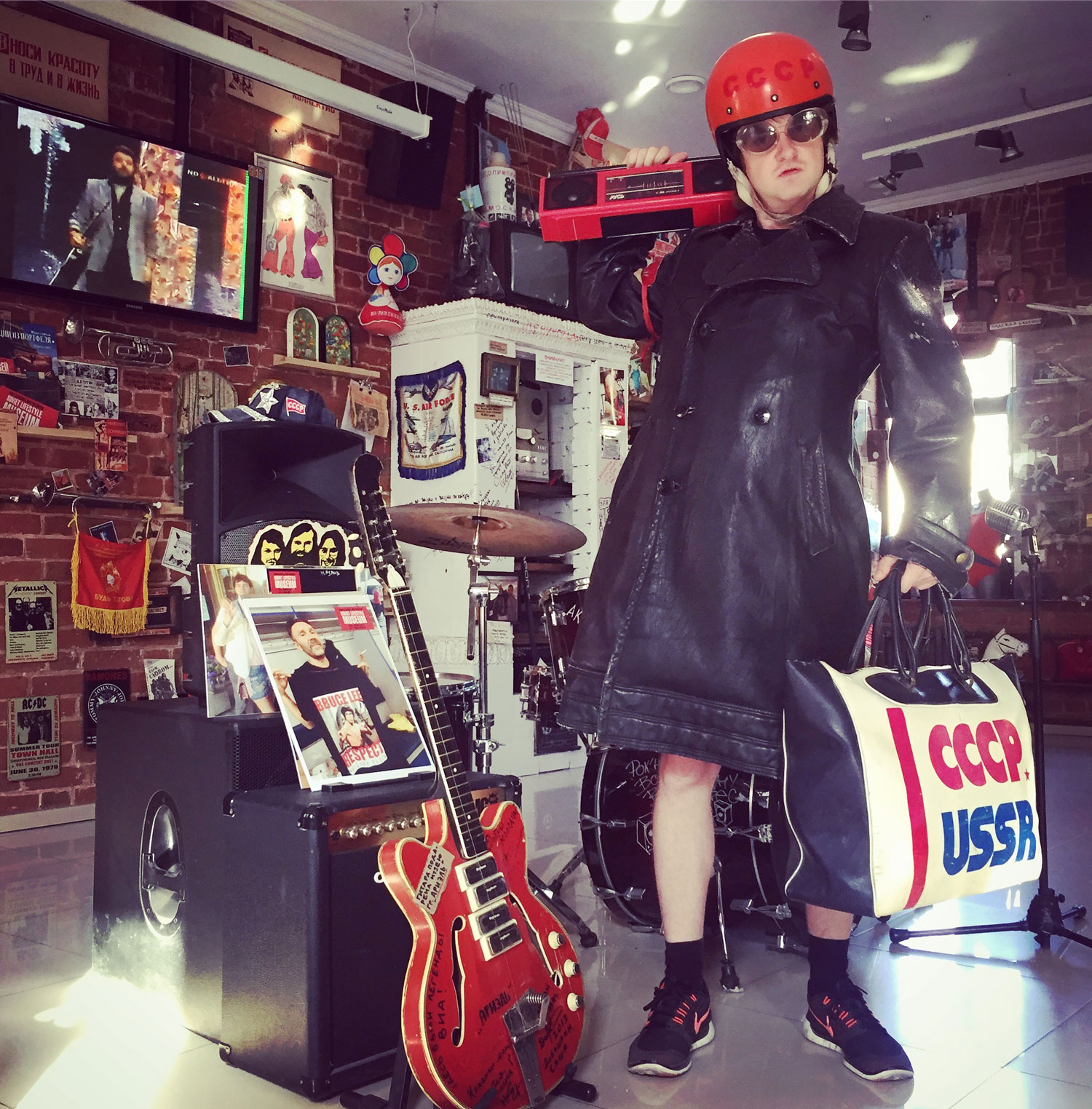 Come to Kazan and dine at "Syria," spit from the bell tower, and dress up as a Soviet cosmonaut.