Author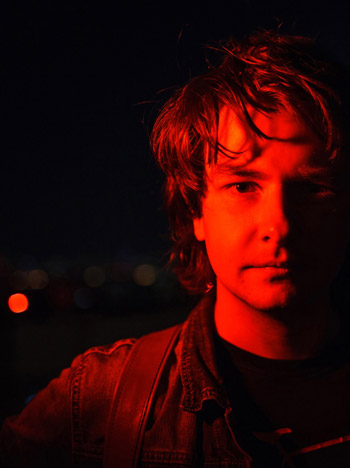 Greetings, James!
My name is Andrew Marcus. For the last N years I have been travelling a lot and writing stories about it. I know, every other blogger is doing this now, but what I do is much more interesting, sharp, and dramatic. If you want to understand what I am talking about, try starting with Varanasi or Iran. Anyway, the loudest thing happened when I pretended to convert to Islam and went to Medina and Mecca under the disguise of a pilgrim.
Of course, not all my stories are equally interesting. Sometimes I also write routine reports. Gradually they become less and less. Still, no one else in the whole Medium and other Facebooks can afford literary narration, dramaturgy, cool pictures, and especially interactive effects in their stories.
I can afford. Because my task is to describe and present the world to Reader, and not to stamp out similar posts for advertising. The complexity of compiling plot stories is quite high, so I write slowly. Everything that you see on this site was made by me alone: I am a traveler, a photographer, a writer, a designer, and a programmer. So it happened.
On this site I also publish my design articles, and books that have influenced me the most.
PS. That your name is James I do not know, of course. It is just the most popular name in the US. I just thought some James would be surprised when they read it.
Interviews and lectures
"Little Persian stories", a lecture about Iran was held in October, 2018 for the Library of Foreign Literature in Moscow.
An interview to Leonid Pashkovsky for his travel channel "Wanna go home" about the trip to Mecca, March 2021.
At this very moment you might have been probably realized that I am Russian. What to do, what to do.
Social networks
I do not have Facebook, Instagram, Twitter and YouTube because I am too lazy. When I have become not too lazy, I will for sure start having all this. In the meantime, the way to contact me is by email [email protected].
By the way, laziness does not exist, it is a social construct. So it is something else.
---
Mr. Compiler
Long time ago, when there were no compilers yet, existed a special person, Mr. Compiler. When necessary, he was contacted and asked to come up: "Dear compiler Alexander Vasilievich, could you come up?".
Mr. Compiler came up, was given a program text, went to a special room and compiled the code, manually writing it down byte by byte. If there was an error in the text, he condescendingly disapproved: "Aw, what are you, here is a type mismatch, error 2015, come on, one ought not to, folks."
Even earlier, when there were no calculators, there was a Mr. Calculator. Whether he was Alexander Vasilyevich is not known for sure. Even more before, there was someone else who was another Mr., theretofore there was someone else who was a Mr. too, and so on.
And then this all began to spin: calculators, compilators.
The secret of all great inventors is that they knew who is Mr. who right now.