Denpasar
Denpasar is the capital of Bali. Just in case, this island belongs to Indonesia, although many tourists don't think so and ask to get them a "Bali visa".
Balinese tourists mostly come to rest right here. Denpasar is huge, all districts are different. Many people settle in the scumbag district named Kuta, jsut because it's cheaper.
Kuta is just a disgusting grease pit.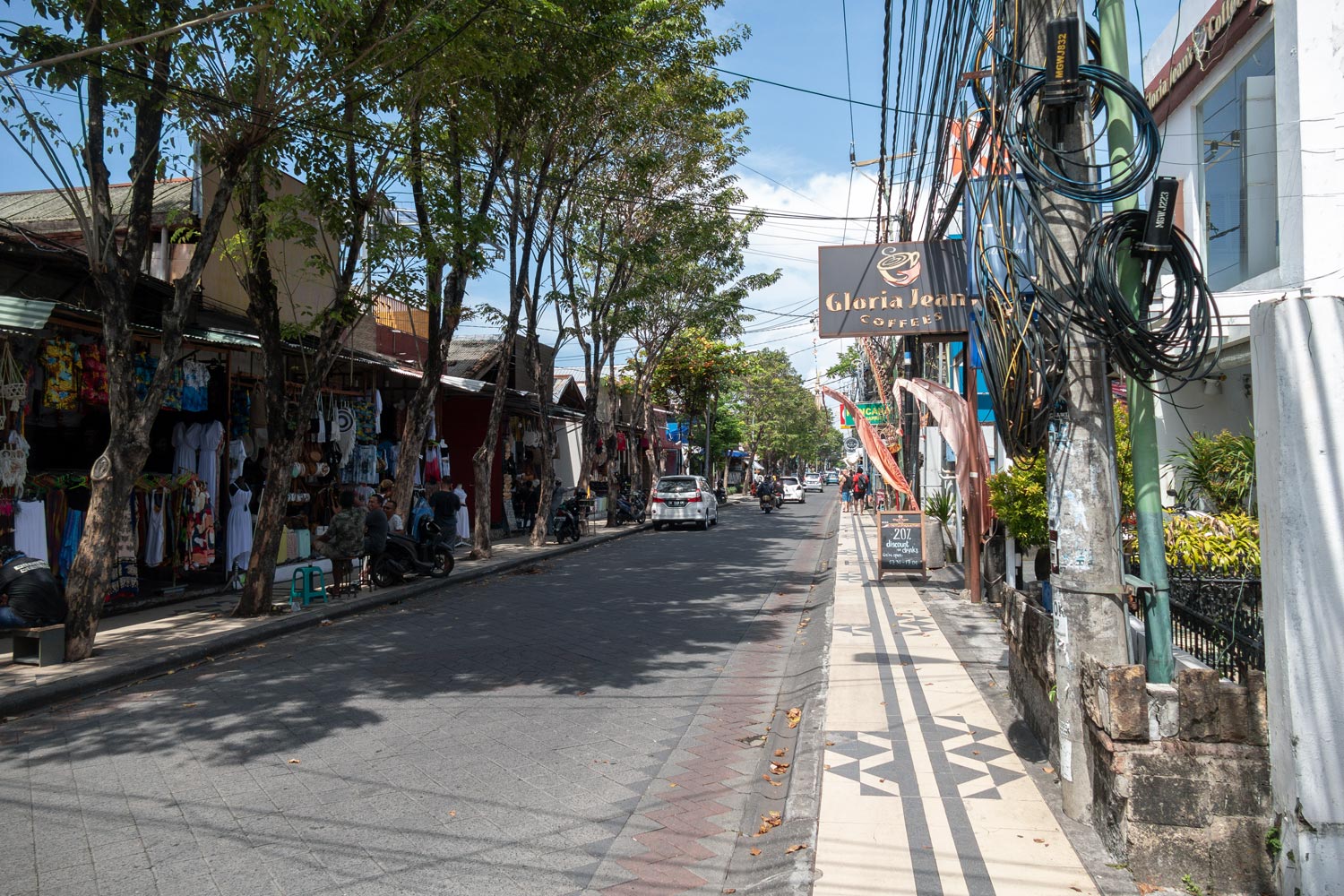 Drunk Australians sing karaoke songs in the evenings, hotels are designed for mass service and openly spit on customers. They can arrange repairs in the next room. Or the hotel may have one swimming pool for a million people, in which you simply disdain to swim.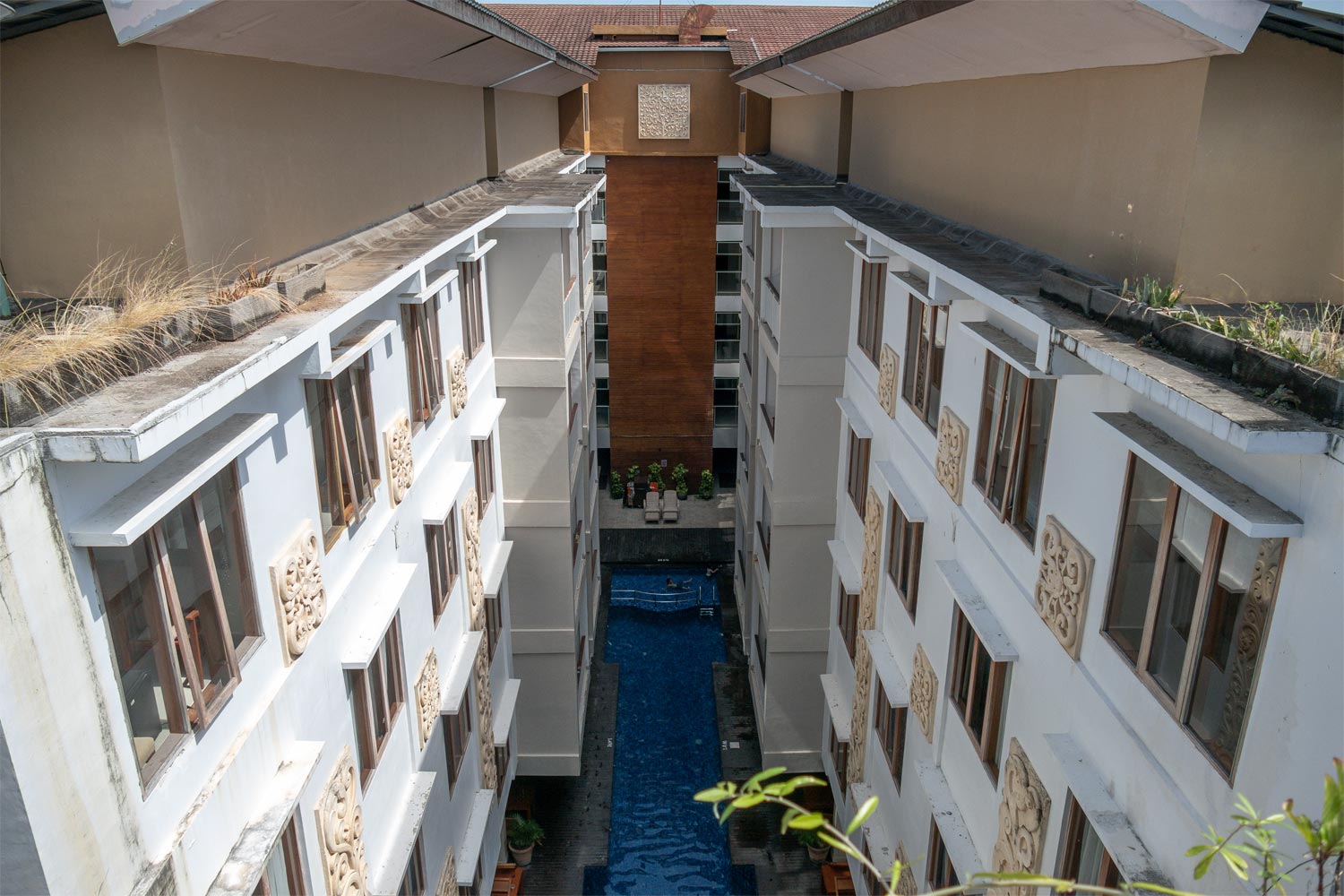 A self-respecting person, if he dares go Bali, prefers Seminyak. It's a one-storied area and it's quite nice.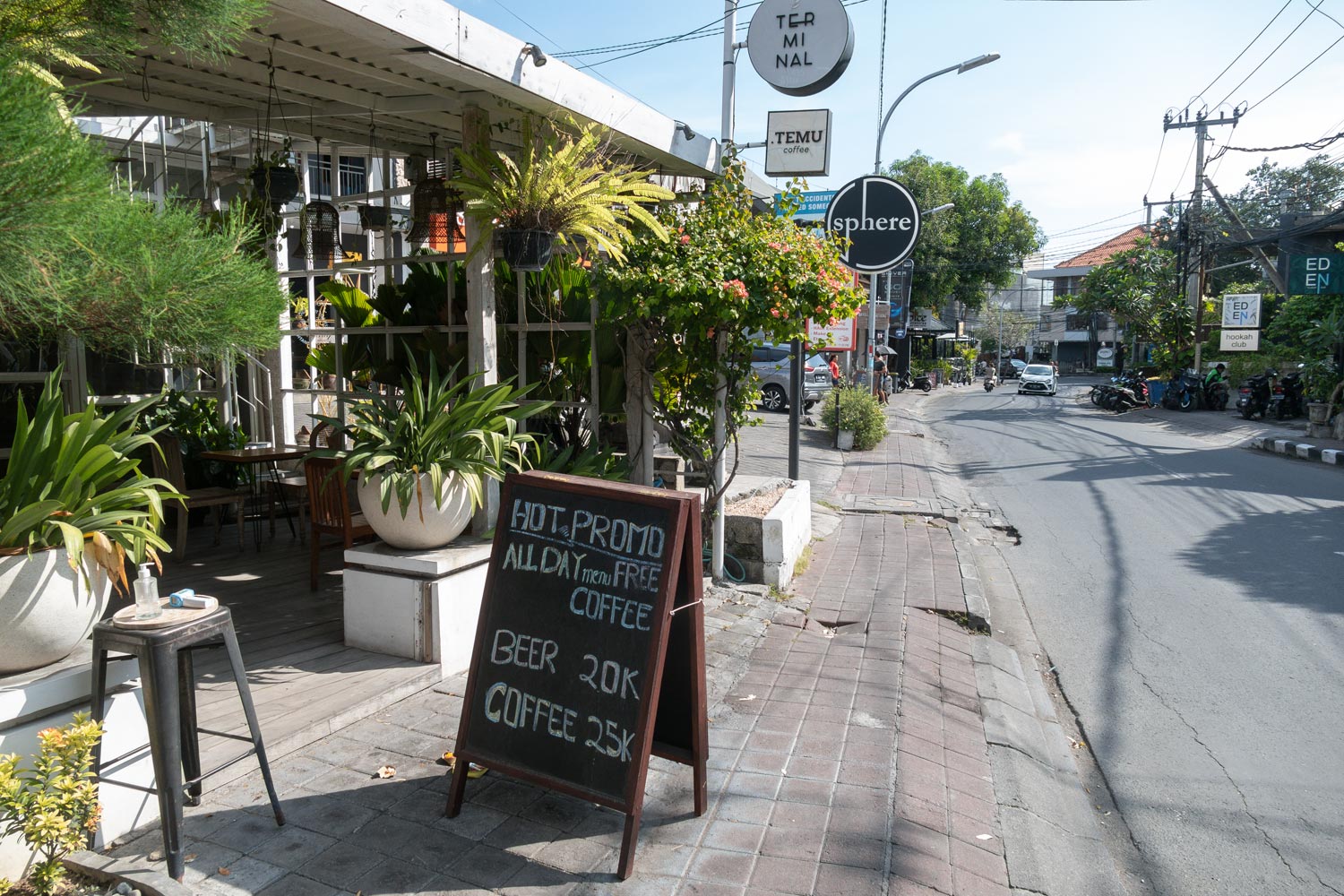 They settle mainly in villas or small hotels located in villas.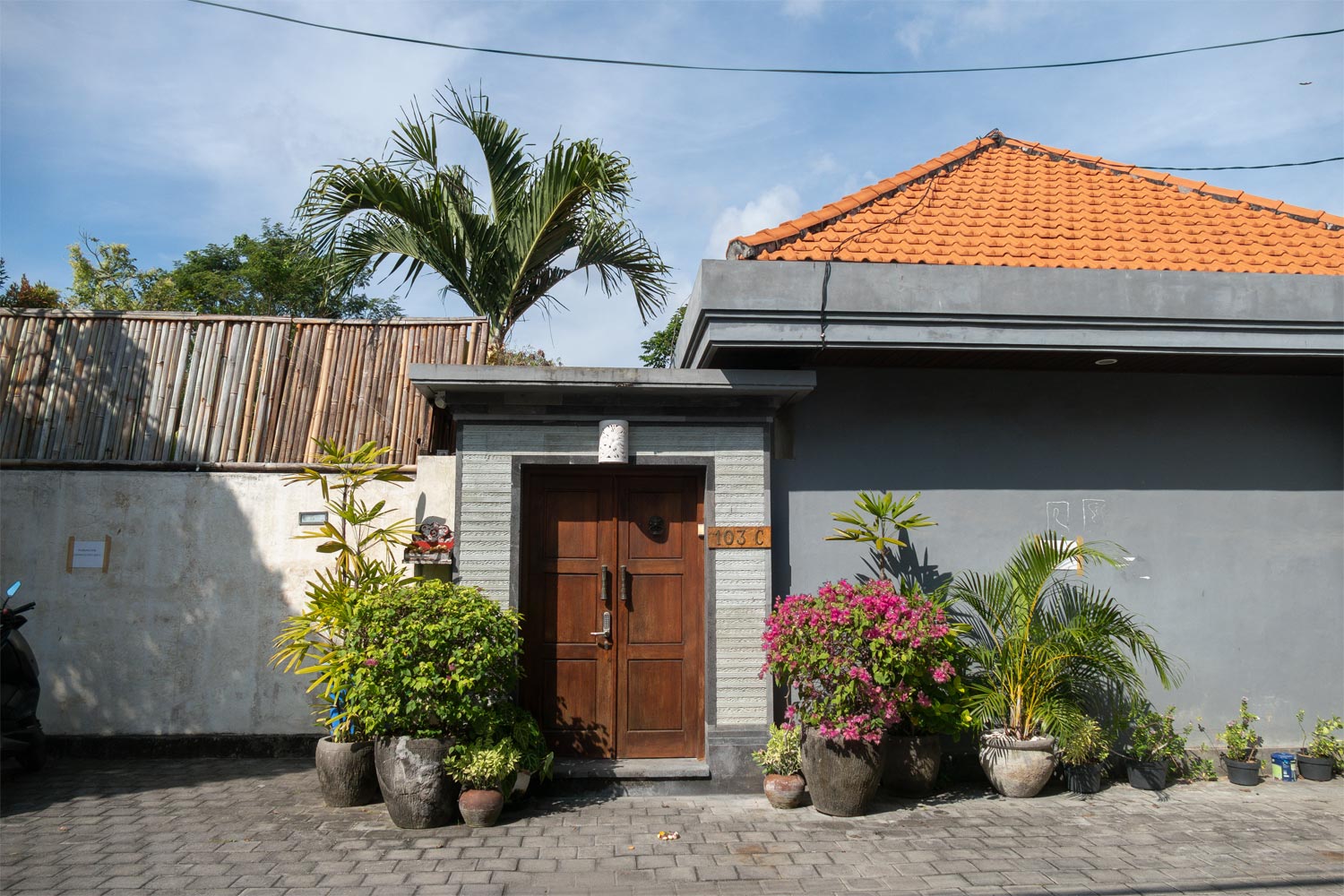 Seminyak is riddled with a network of narrow streets and alleys. The streets are clean, flowers are growing.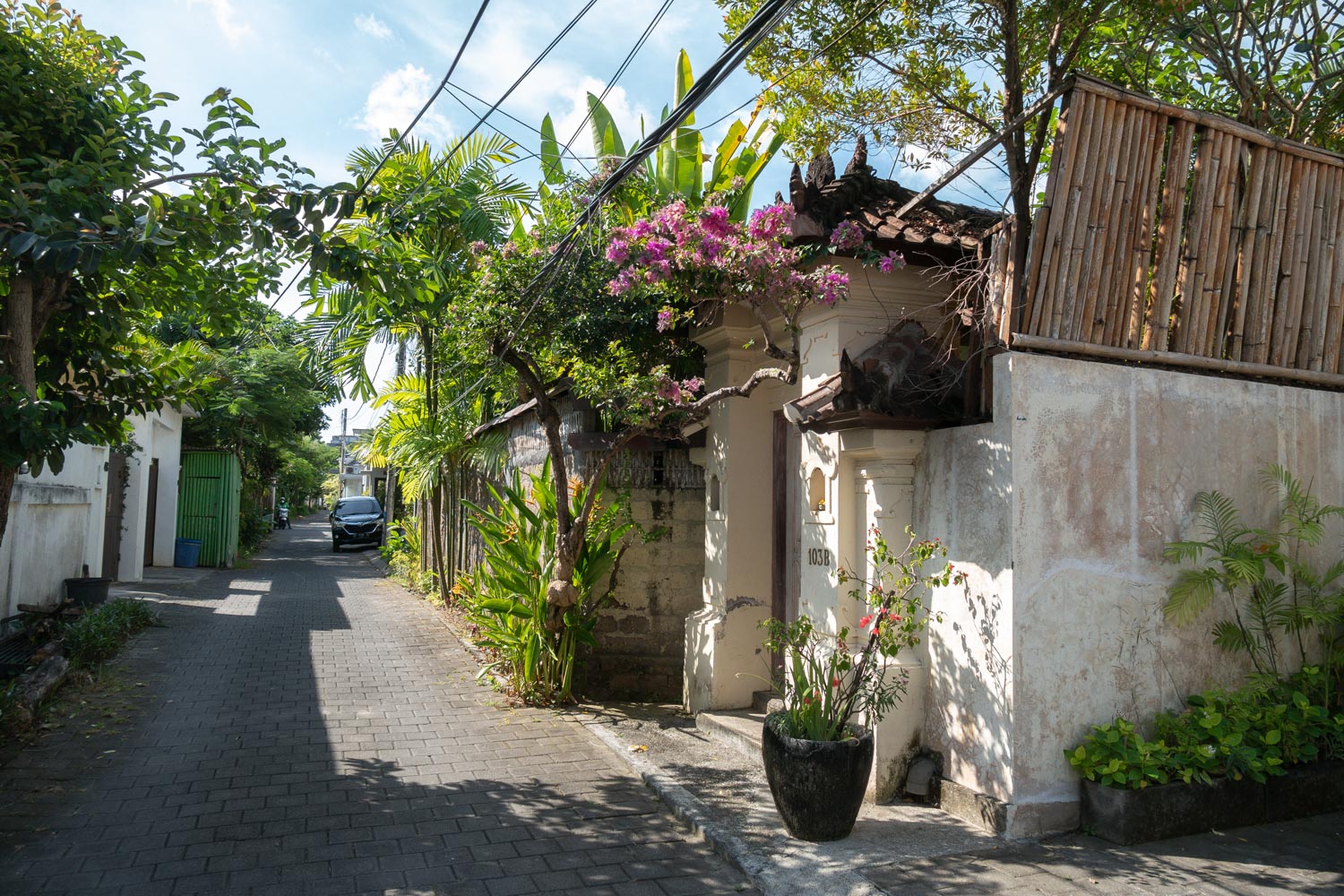 There are some absolutely magical places.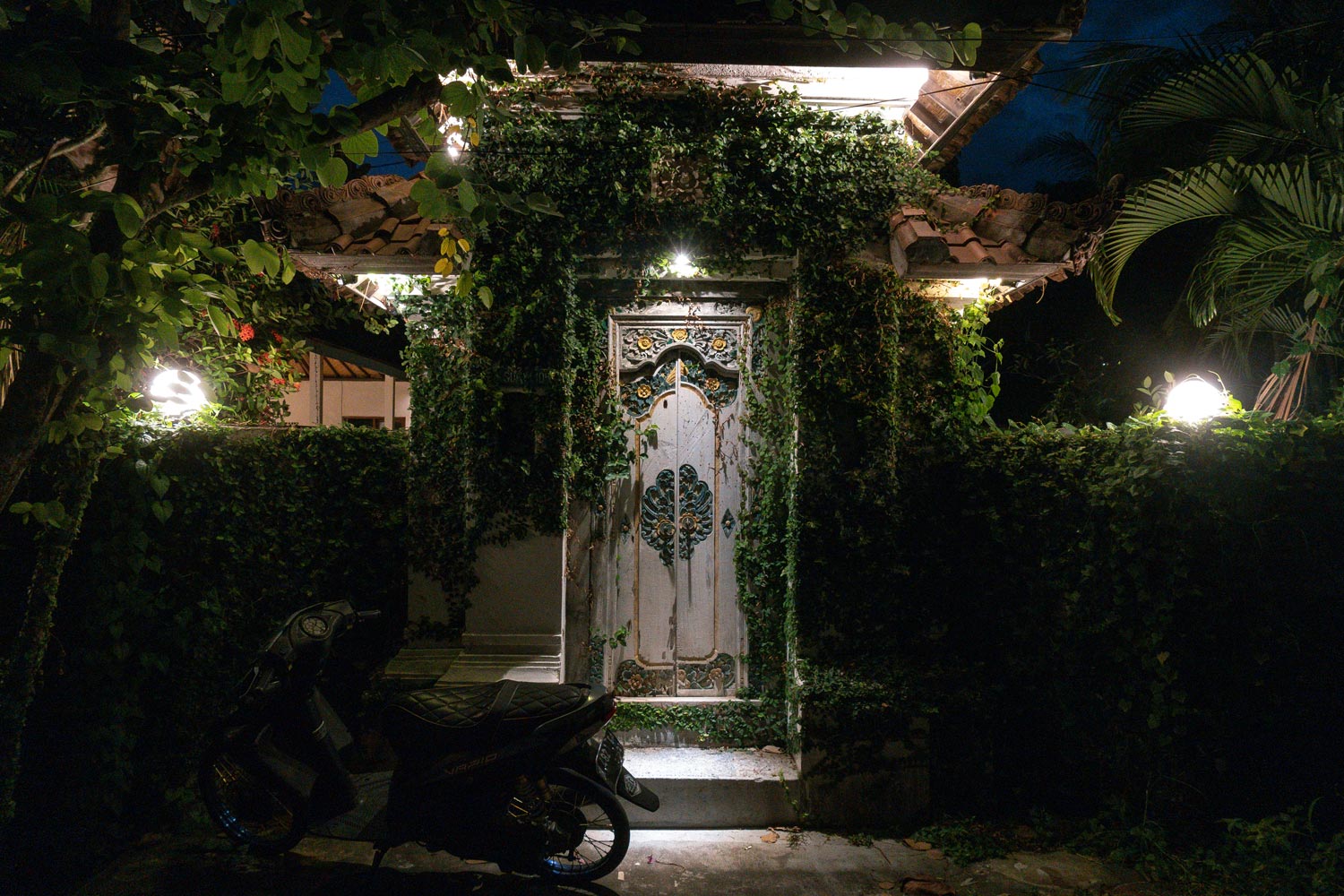 Bali Island is an enclave of Hinduism on the territory of Muslim Indonesia. It has a bit of its own atmosphere, unlike the rest of the country. Until recently, were even allowed hallucinogenic mushrooms, as an integral part of the Hindu ritual.
Therefore, there are Hindu altars on every corner. Local feature: The altars are dressed in a sarong dress. In the dark, you might think that two drug addicts are standing in underpants with umbrella.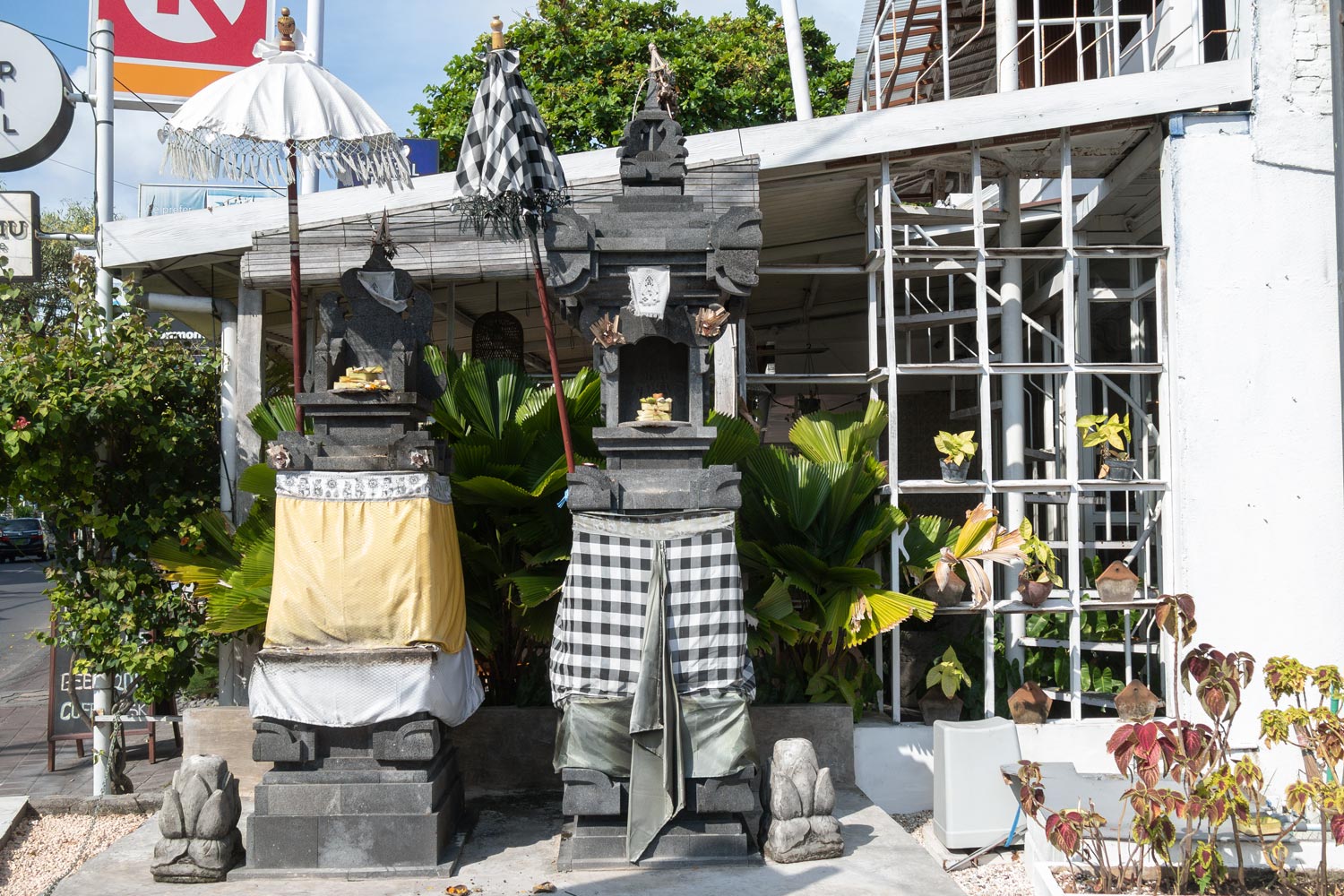 It happens that altars hang on the wall in a simplified form. It is customary to bring fruits to them, these are gifts to the Hindu gods.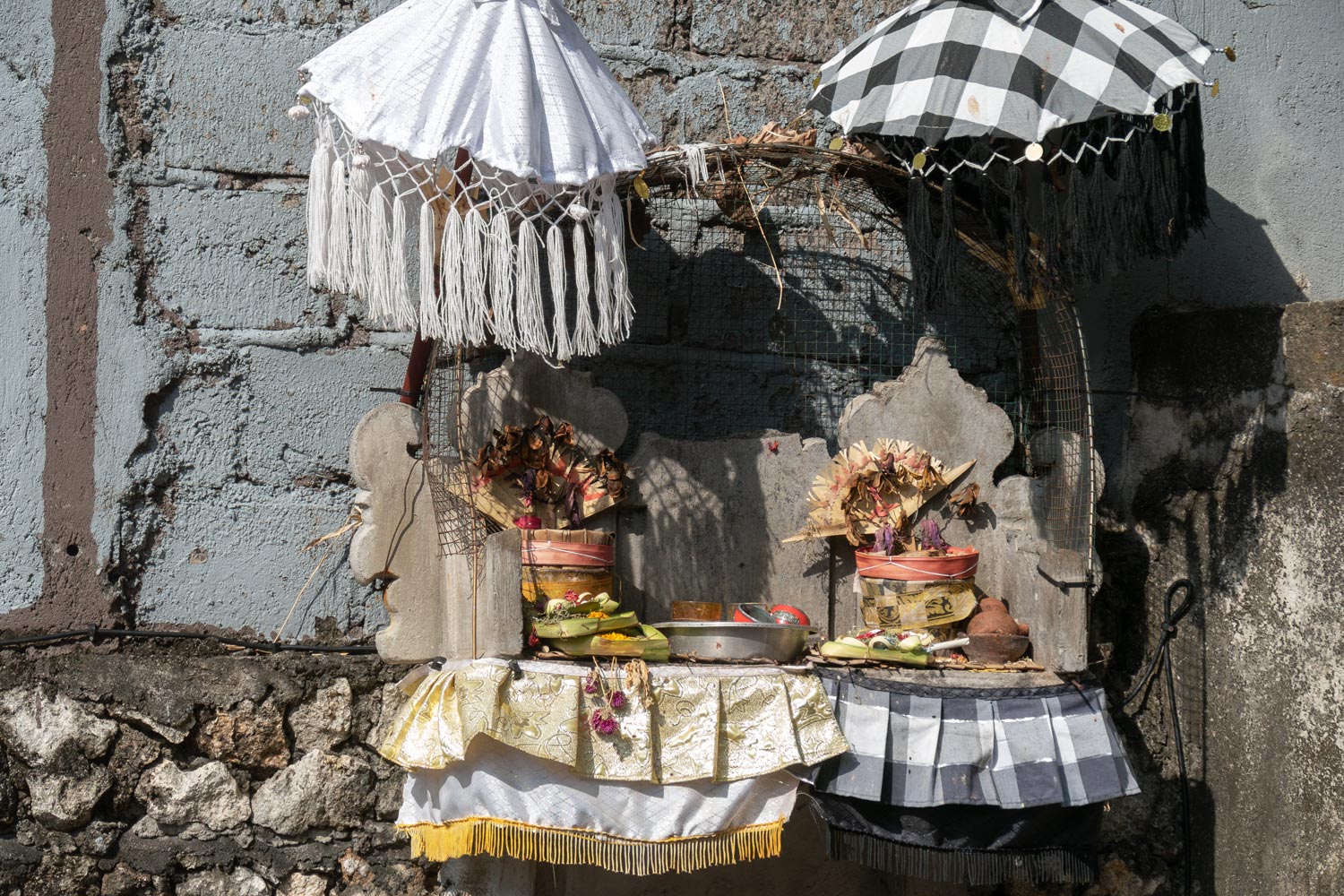 Nice local graffity: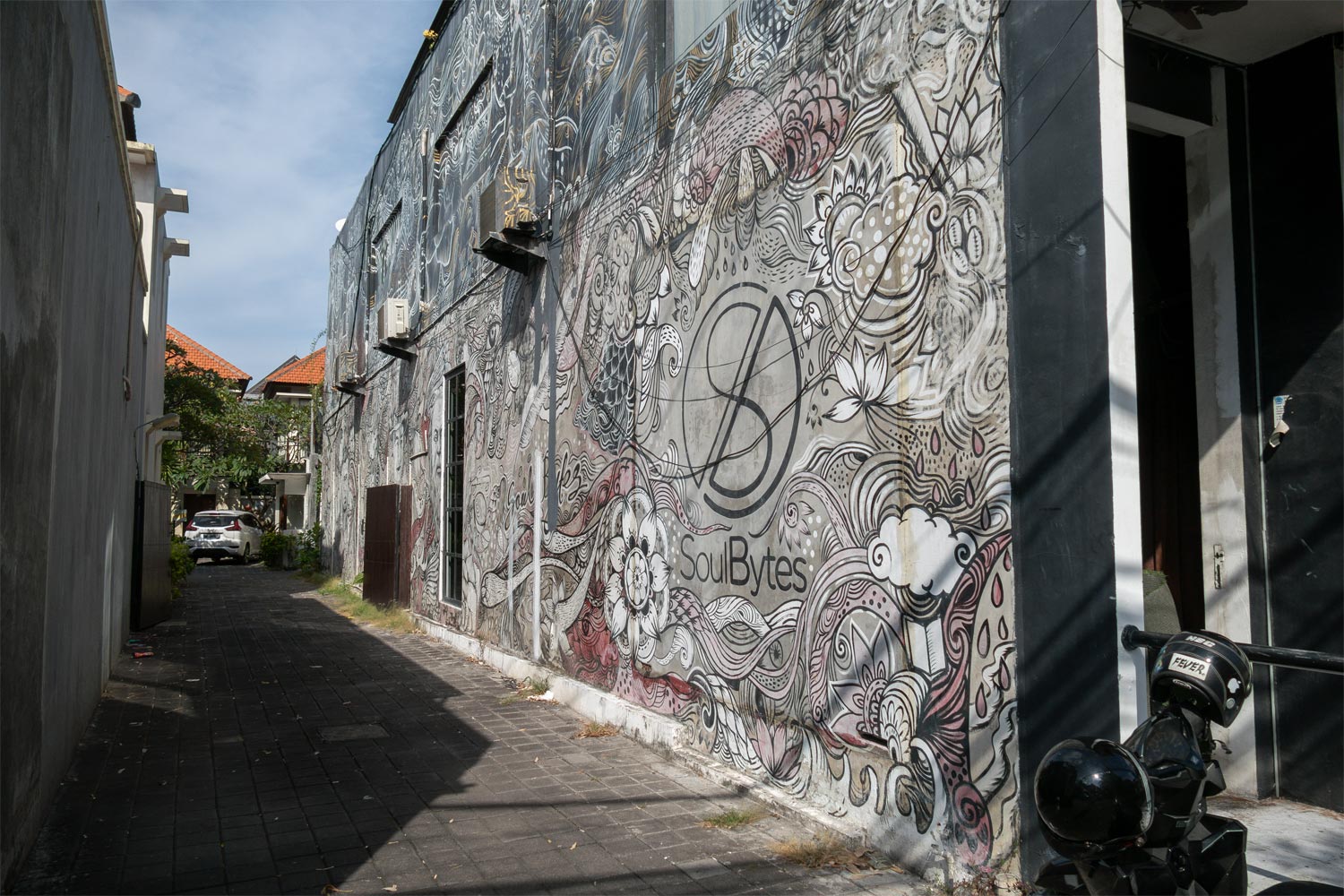 Lots of fashion boutiques: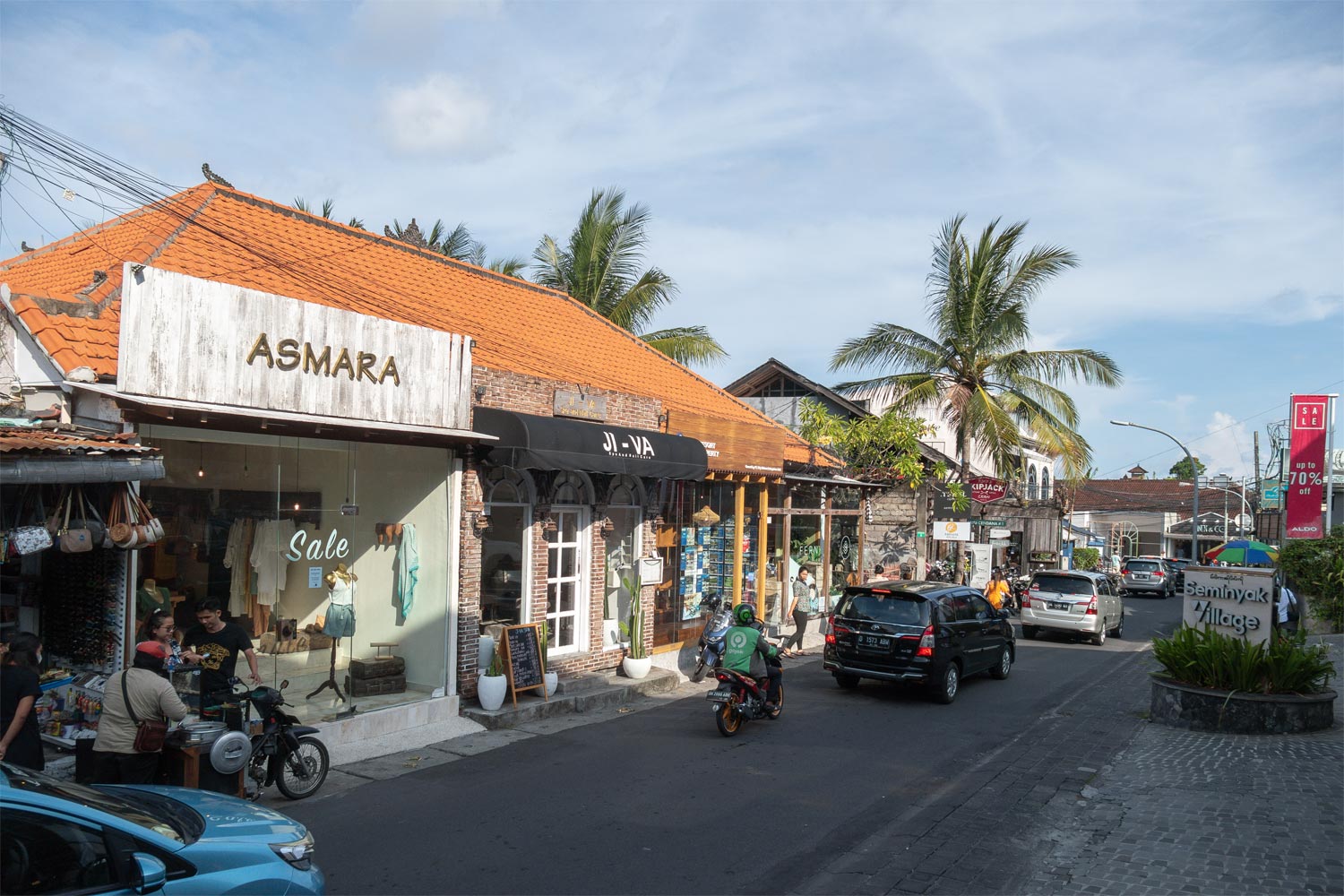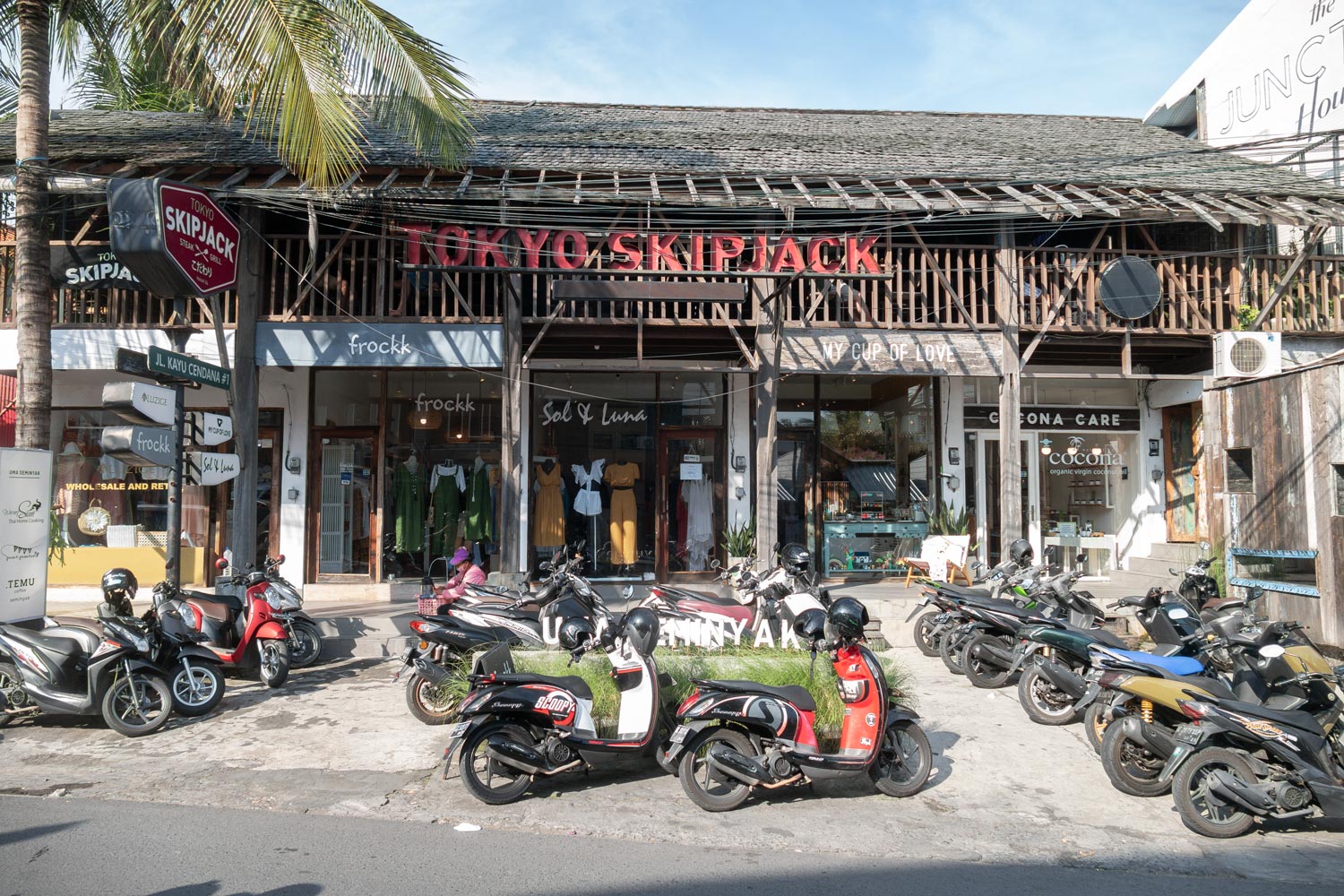 Many nail salons: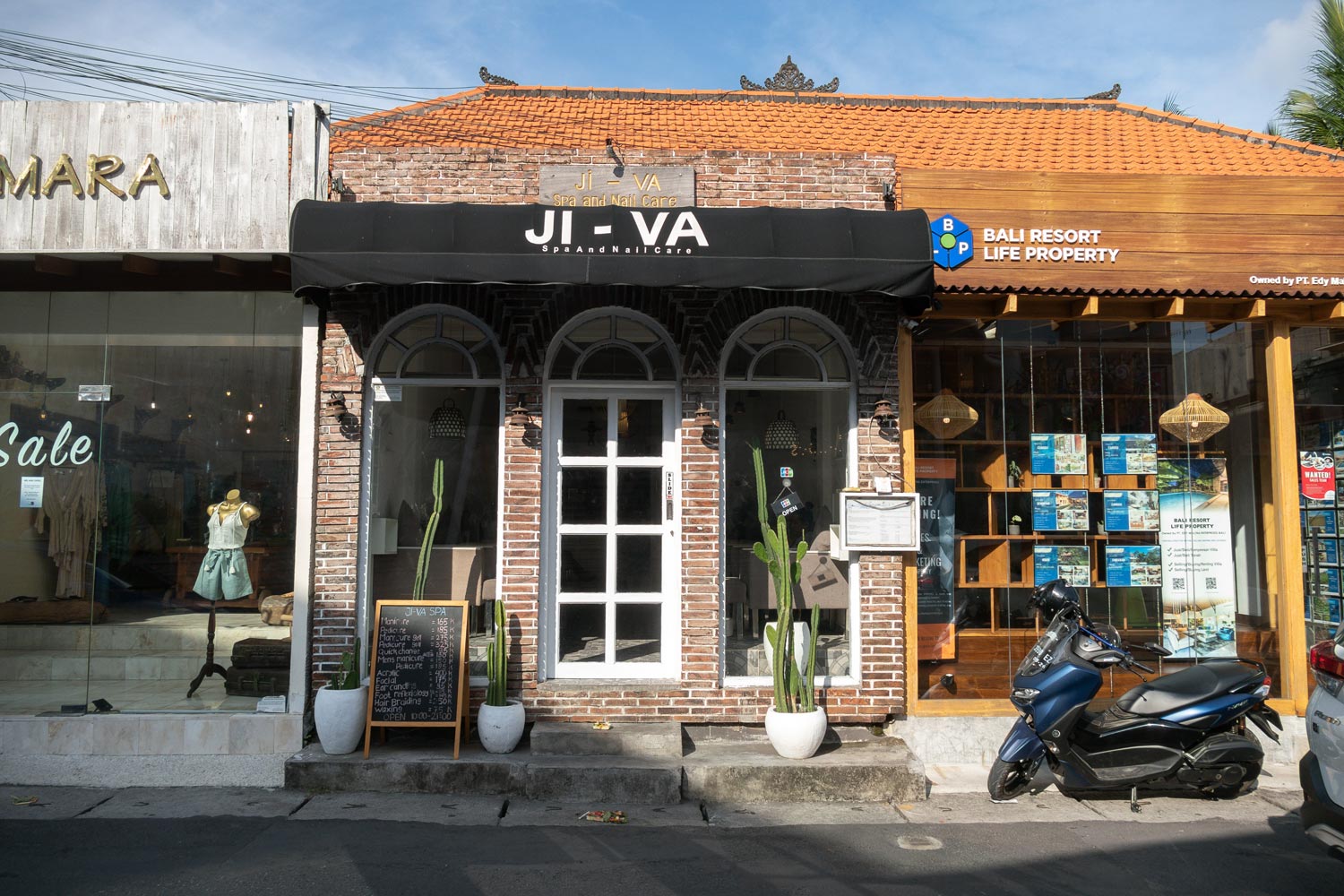 Many round-the-clock grocery stores: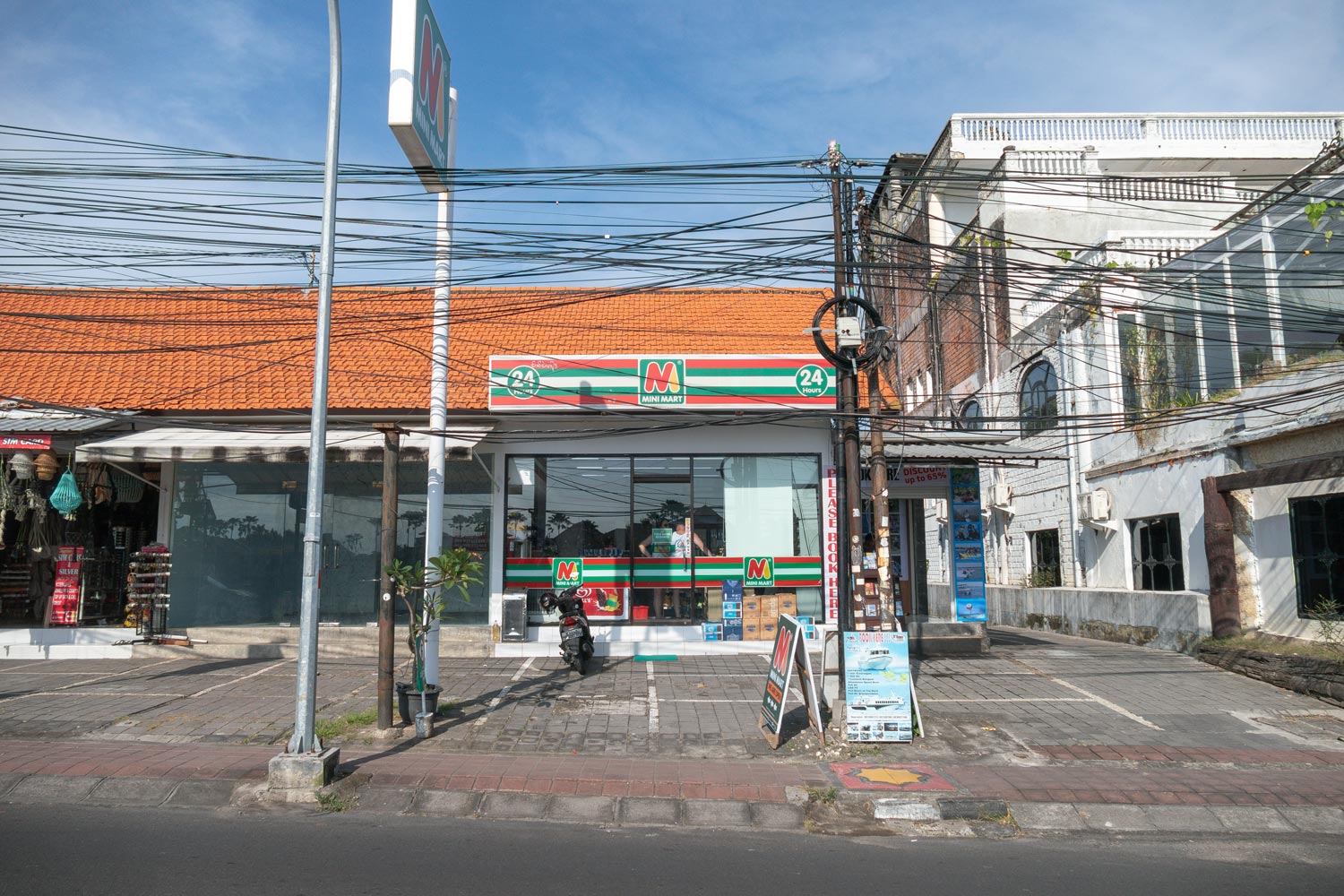 Bali likes split gates. At first they were built as an entrance to the temple, but then the gates became a local brand and are now used everywhere.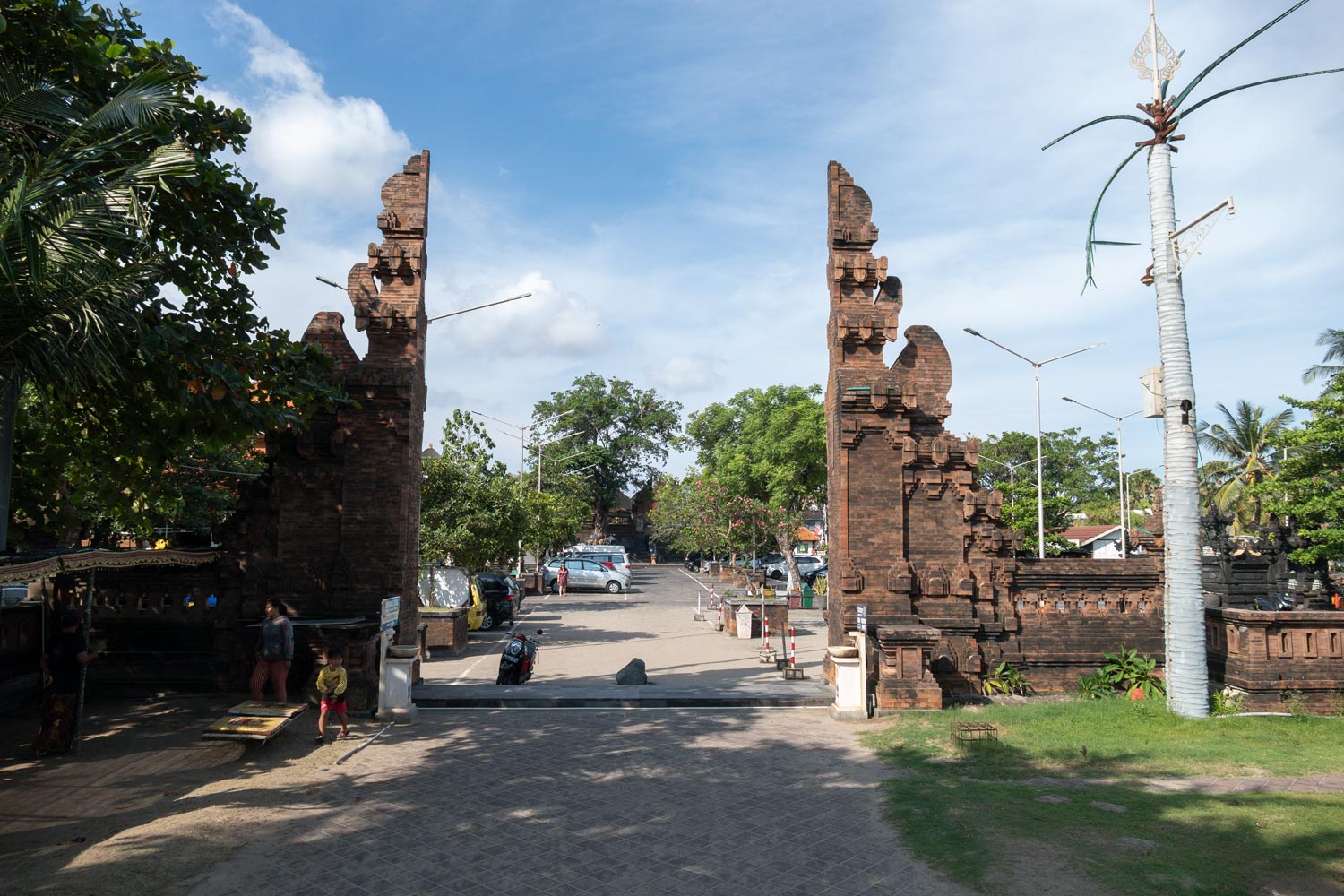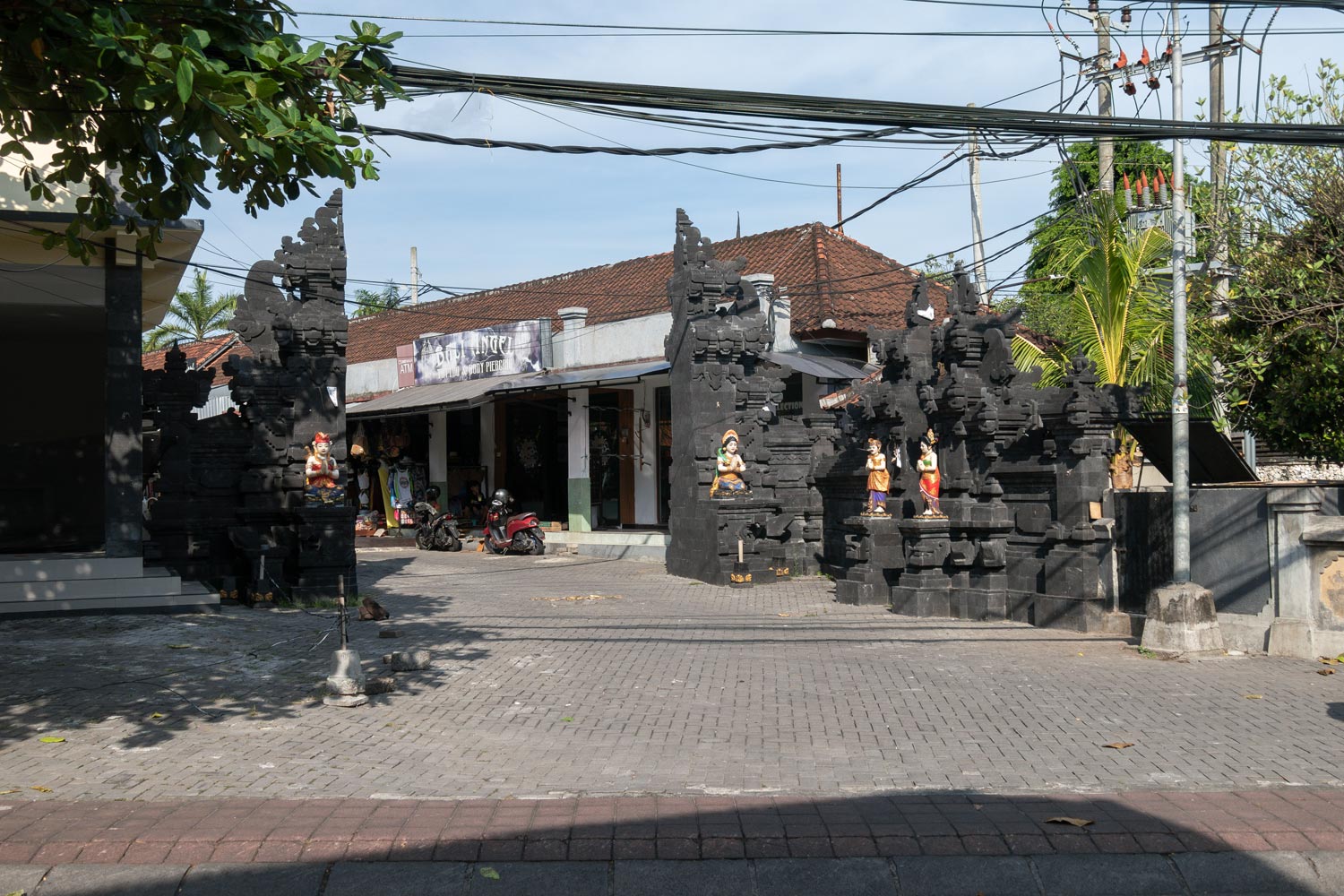 For all its attractiveness, Bali is still a dump. Here they constantly cheat, rip off, con and rob you. It was in Bali that for the first time in all my trips I was ripped off at currency exchange. I jsut thought it was a decent place, so completely relaxed and fell for a stupid trick.
Fake currency exchangers are all over the city. The sign is very decent, and tourists fall for it. When you come to exchange, they escort you to an improvised kiosk made of some boards and take out a bundle of local money from somewhere. It seems that at this moment you need to strain yourself, but the thought is: "Hmm, well, maybe no one bothers here, after all, a third world country."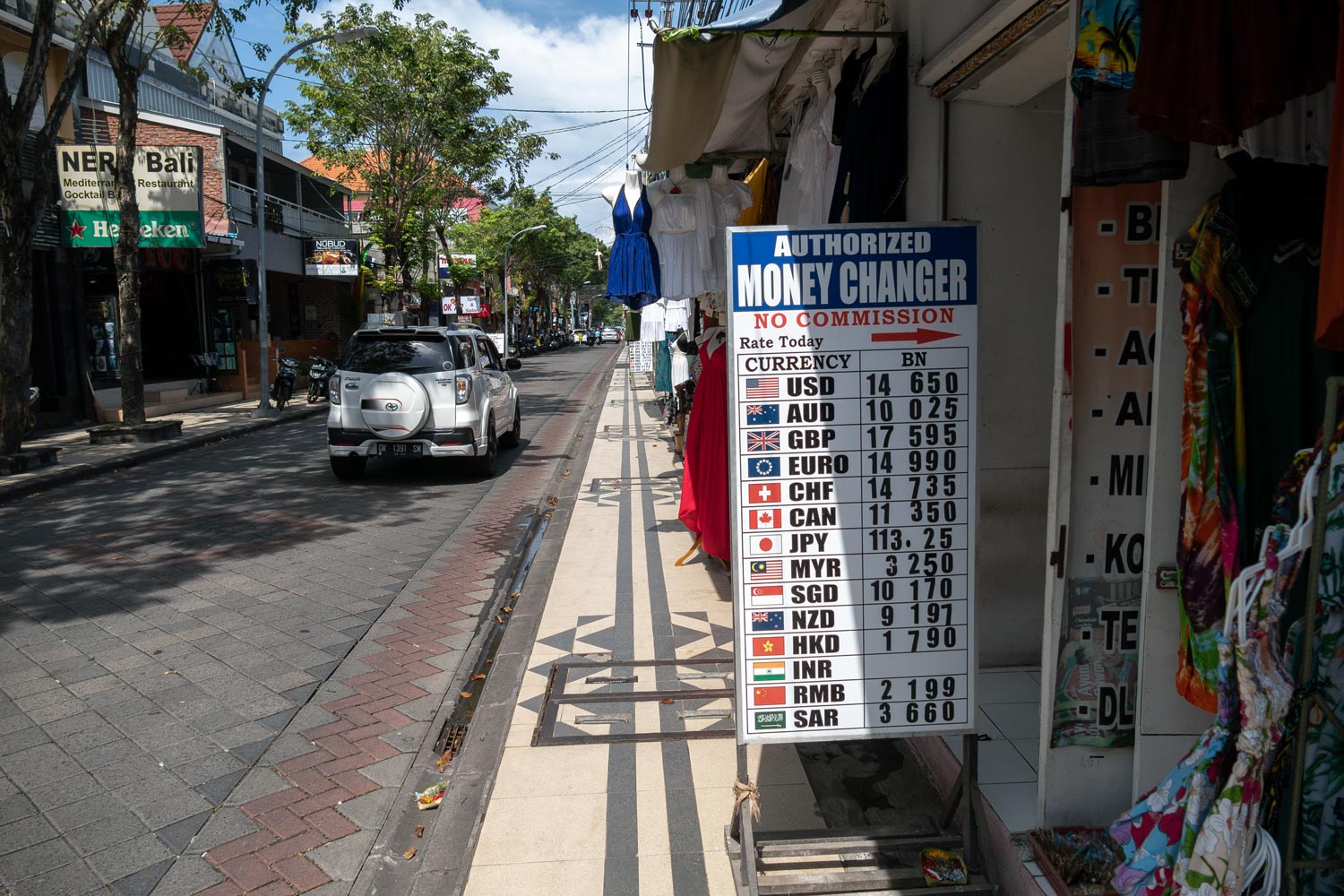 Then happens the following.
Indonesian money is rag paper. For some reason, the country has never held a denomination, so $100 is 1,500,000 Indonesian rupees.
So, the money changer begins to give out money in notes of 50,000. Like, no bigger notes. With a $ 100 bill, 30 bills of local money come out, plus the remainder is achieved in small bills. The result is 40 or even 50 bills. A hefty wad of crumpled money creates the feeling that you've got a lot.
The money changer first counts down and gives half the amount. When a tourist decides to count the money, he politely takes them out of your hands and counts himself, carefully counting out two bills and putting them in a separate pile on the table. Then he counts out the second half and puts it in the second pile. Somewhere in between, he deftly removes some of the bills from the first one and quickly puts them under the table.
When I saw that the money changer was somehow famously twirling bills, I started to closely watch his hands. But he did everything amazingly cleanly. I kept my eyes on the first pack, and still missed almost half of the amount. From a hundred dollars, only sixty were exchanged for me, and I only found out about it the next day.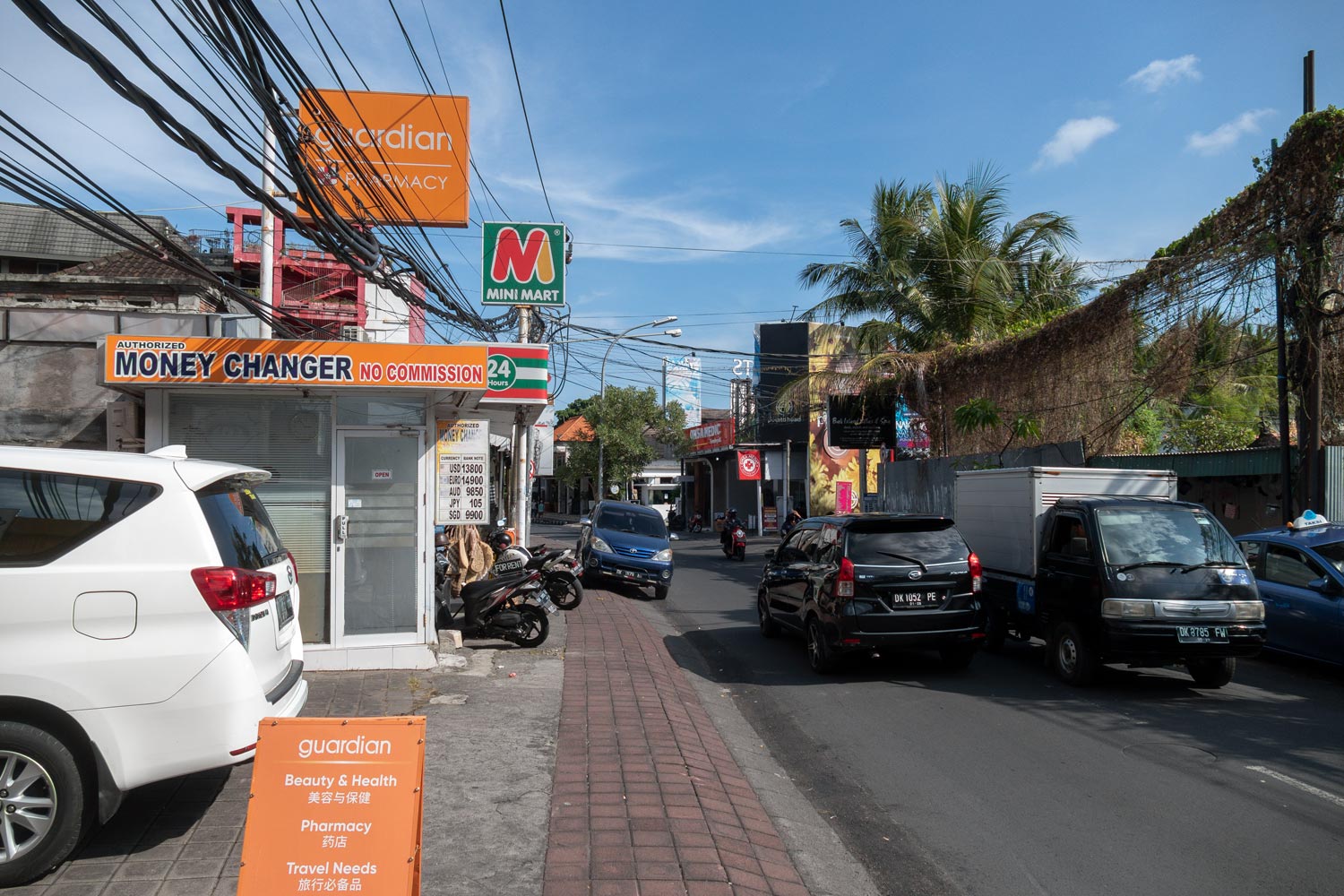 If I had been changing money in Nigeria, I would never have fallen for such a childish trick. But Bali seemed like a decent resort, and in my life I could not think that there was such an arrogant attitude towards tourists.
The exchange of these magicians was captured on video. It's amazing that the police just don't care about this, as well as regular robberies, as a result of which entire villas are robbed.
Well, the beaches in Bali are average, not even close to Hikkaduwa.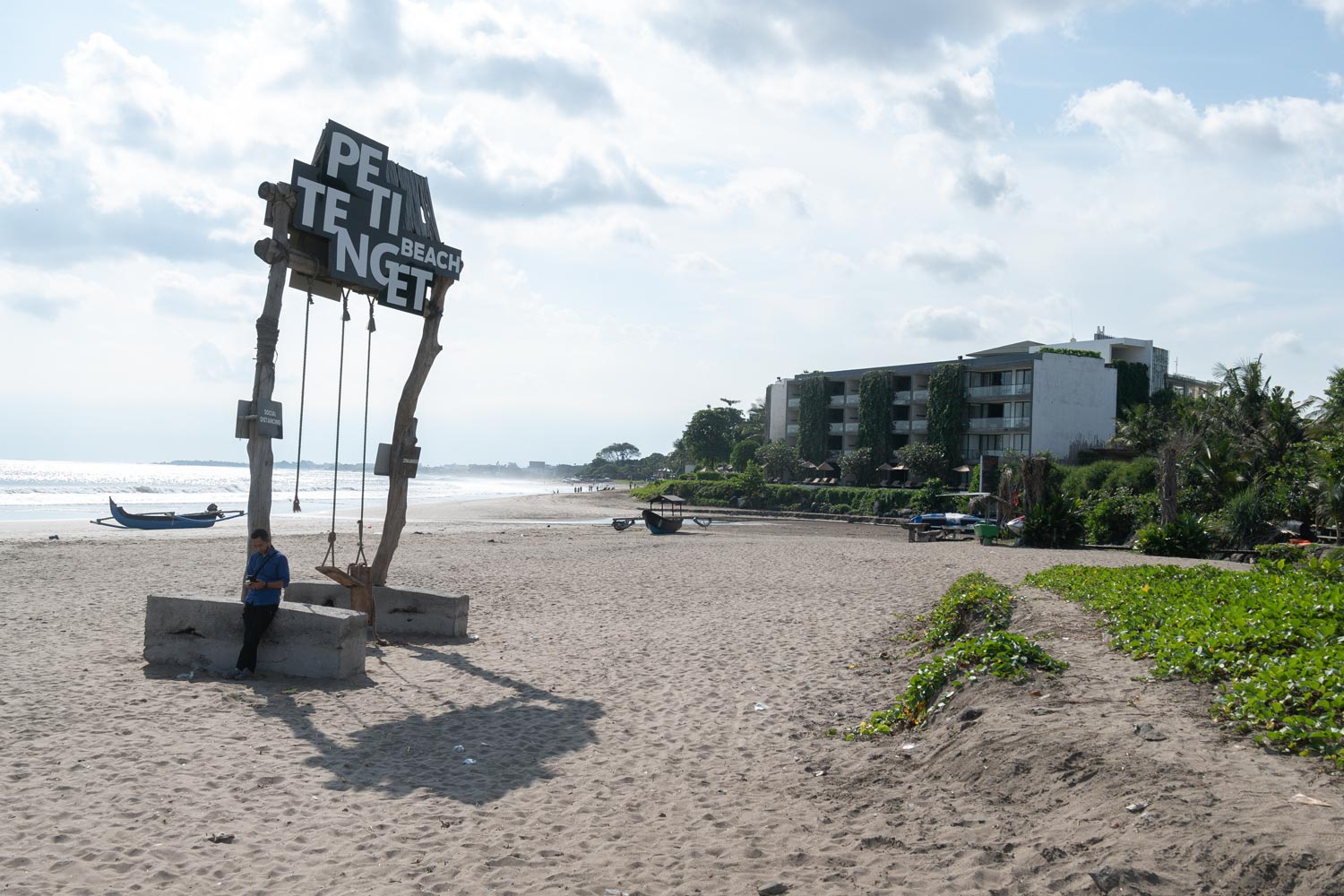 No comfort. Things are stolen, cold coconuts are rarely sold.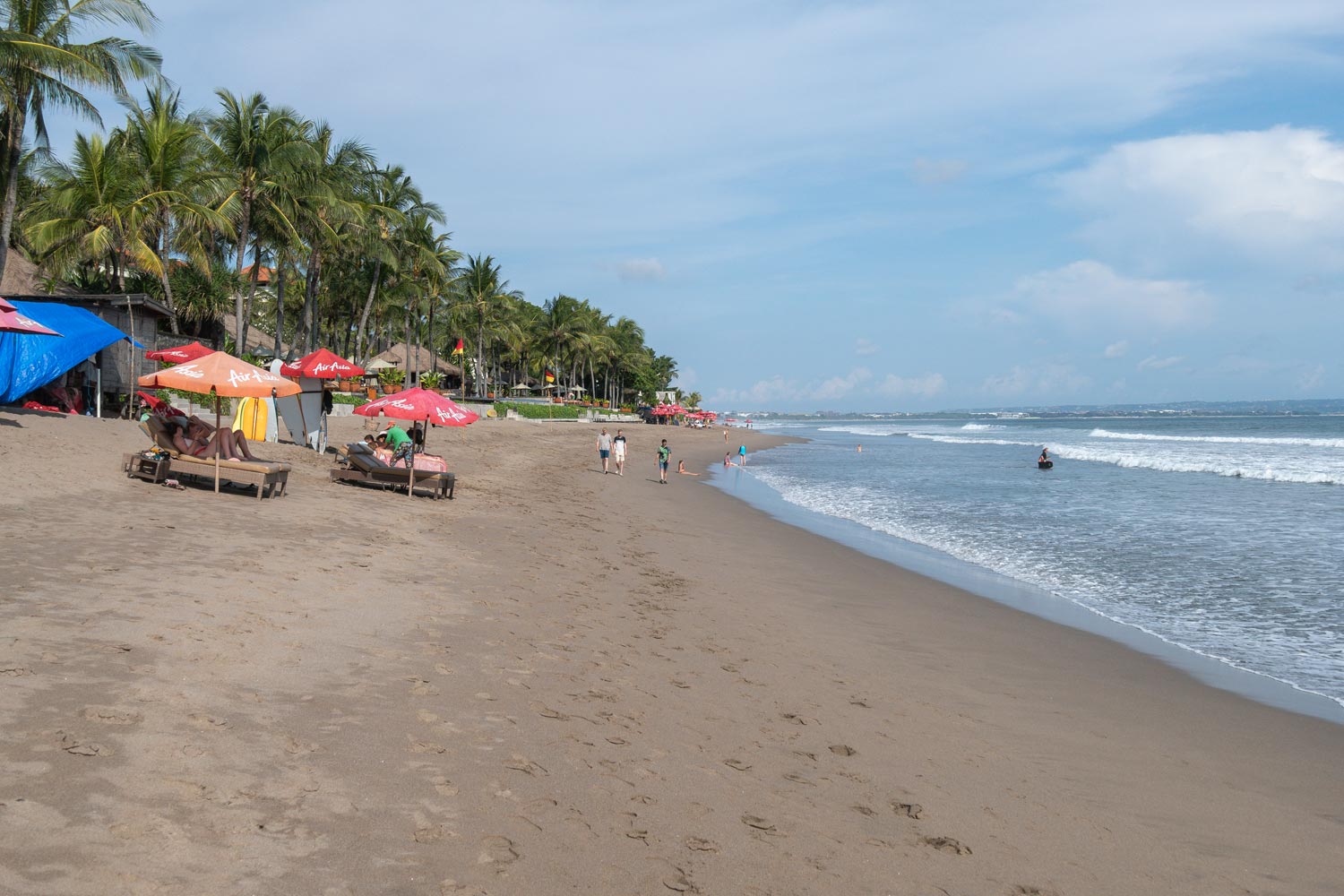 It happens that garbage is lying around.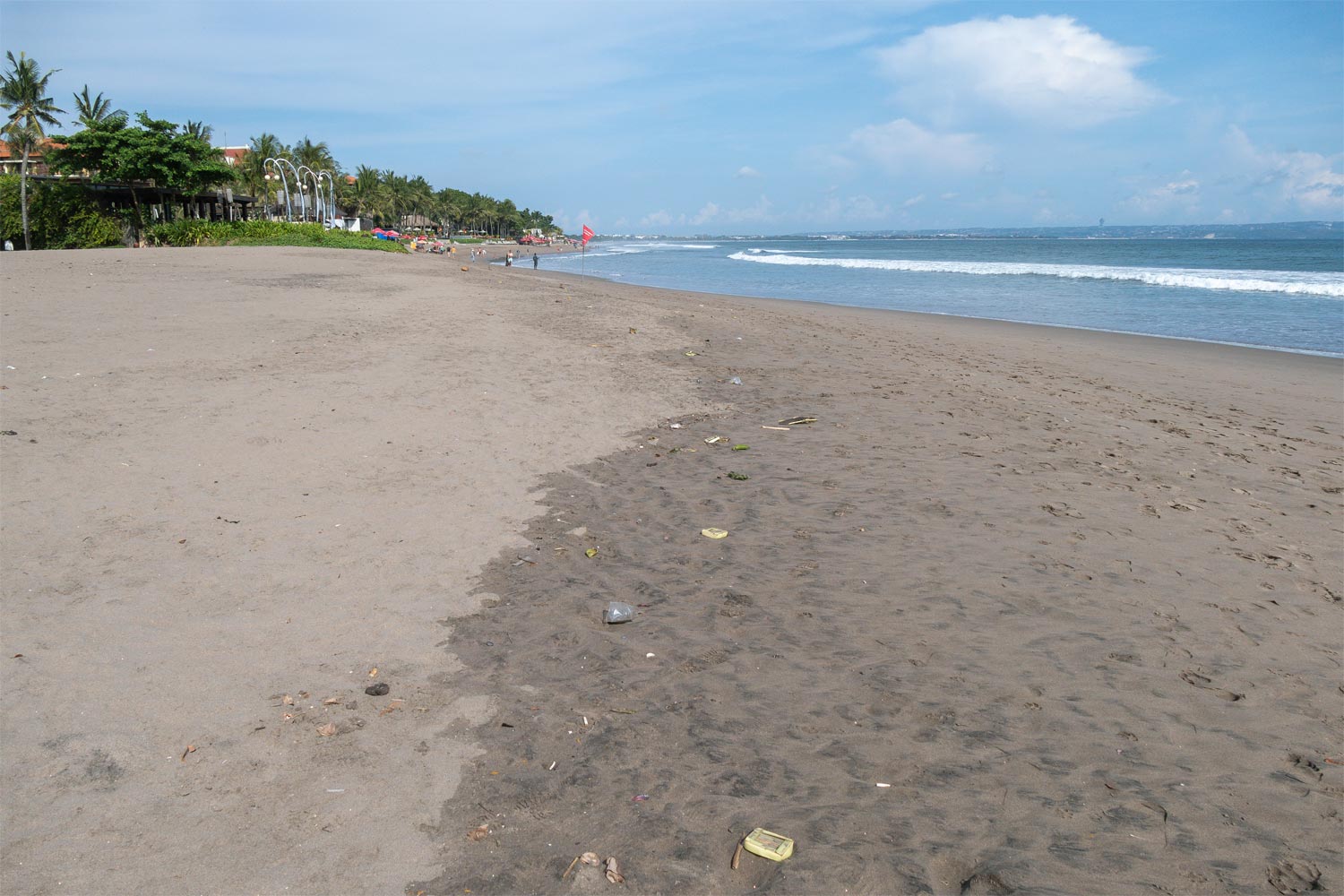 It is collected, stacked in heaps.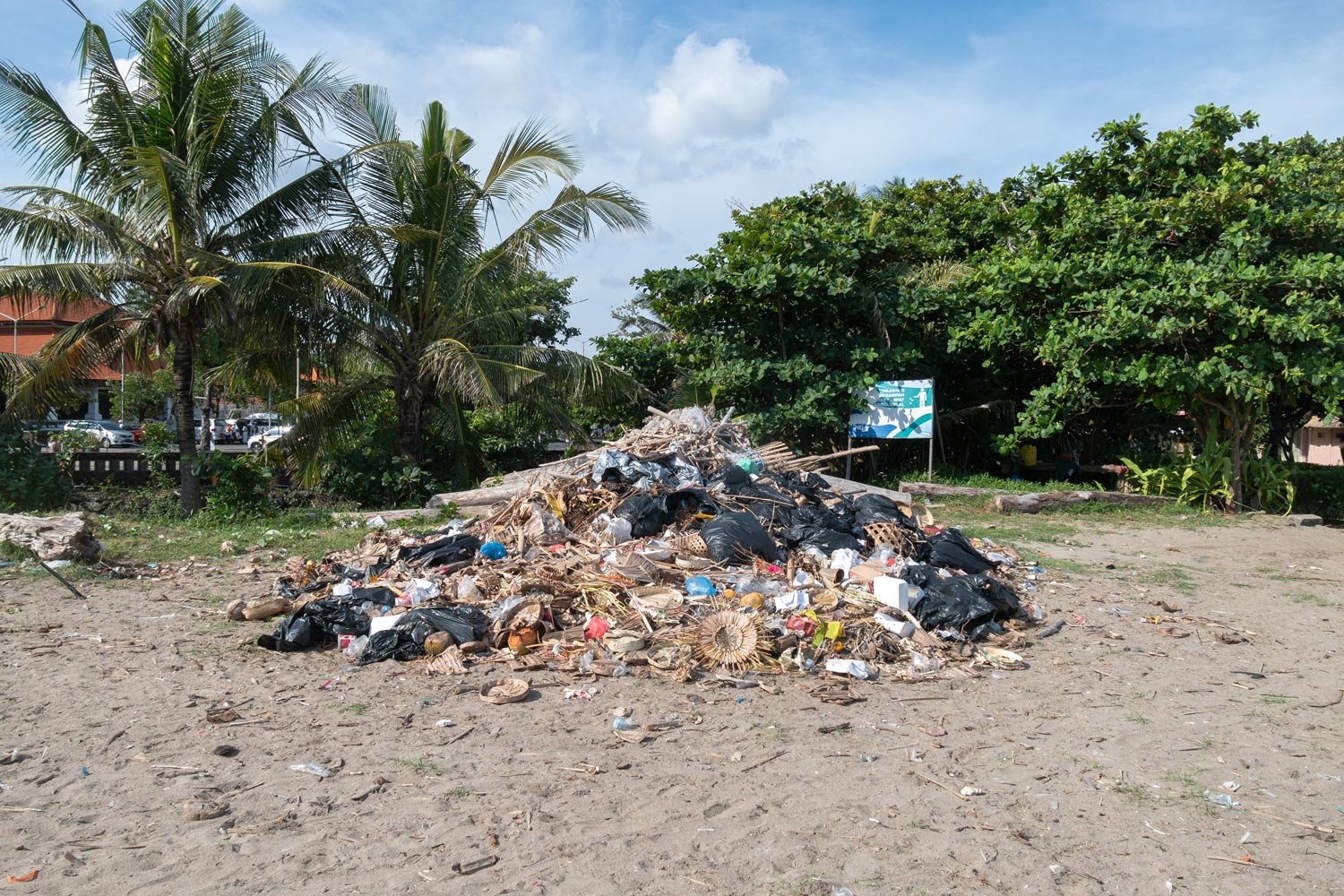 Swimming in Bali is unpleasant. The waves are big. This place is more for surfers.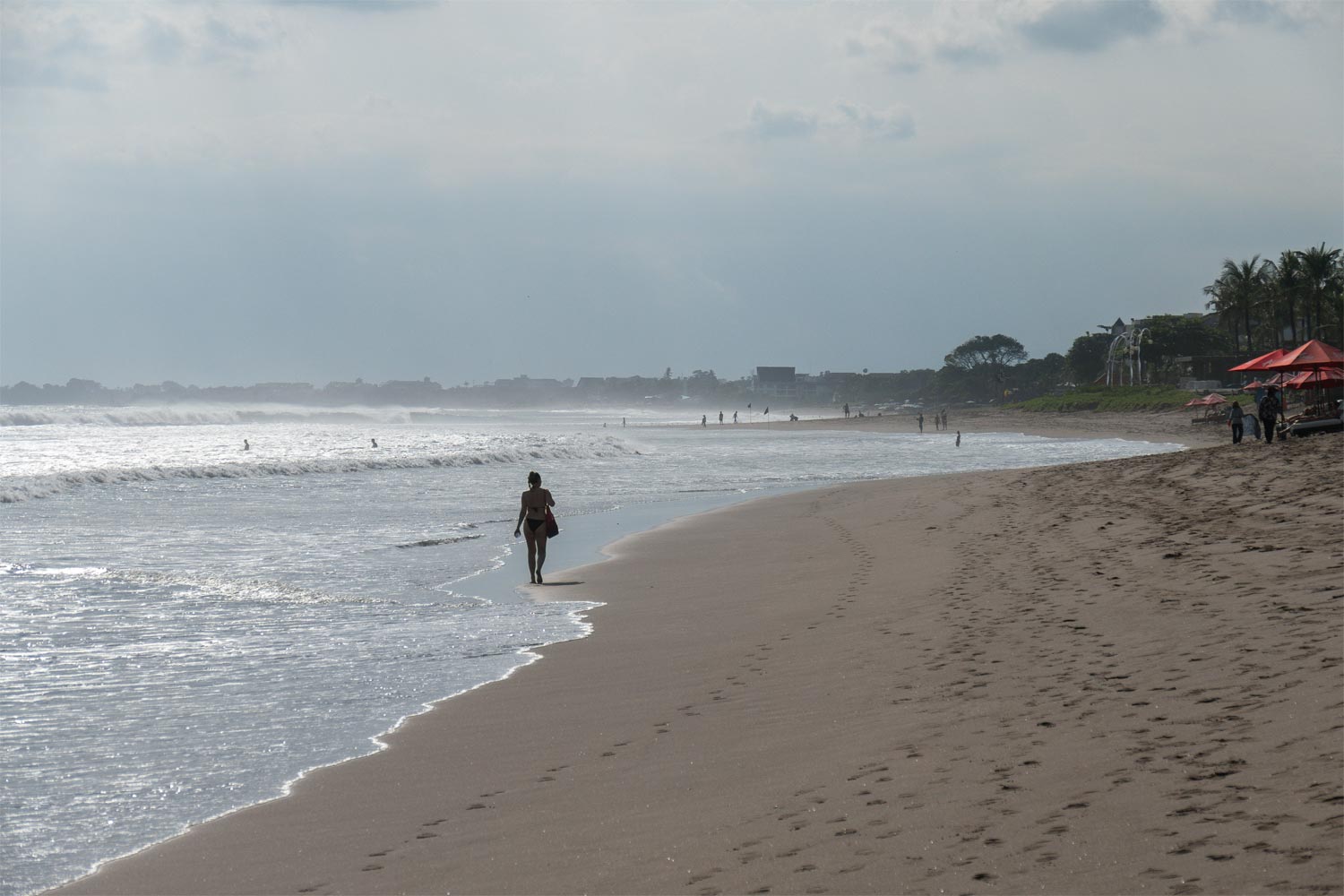 Well, sunsets are not bad.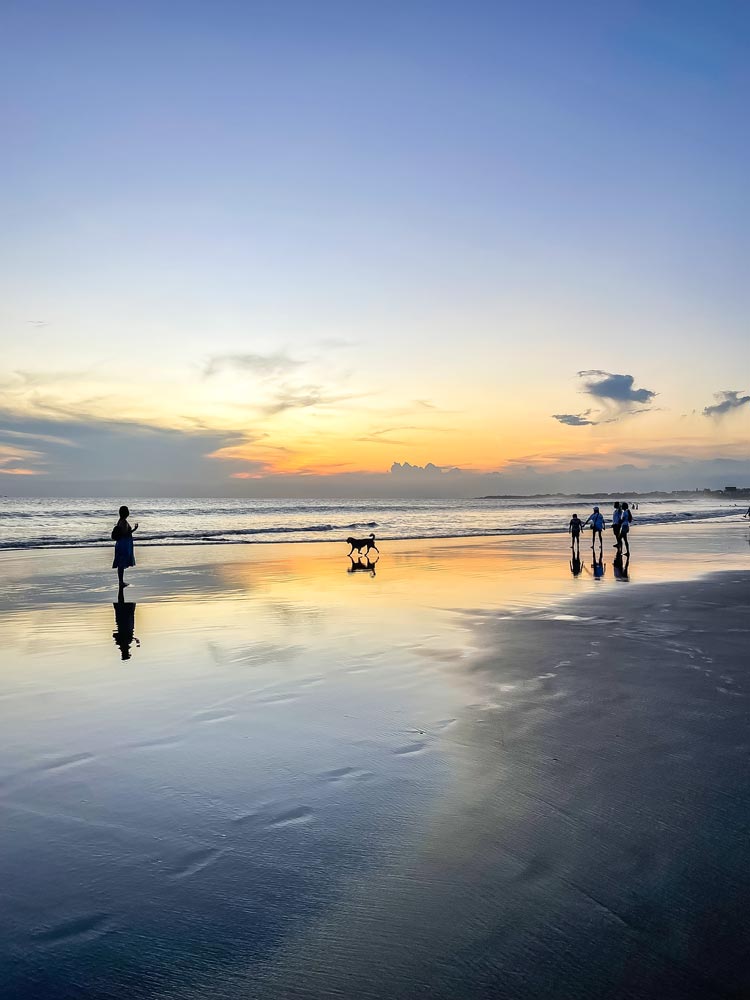 Overall, an absolutely overpriced place. From the Australia, Bali is perceived as a cheap place for a redneck vacation, and given the recent laws threatening prison for sex outside of marriage, the adequacy of the Indonesian authorities and the future of the country should be questioned.