Dilijan
Dilijan is a tiny mountain town with only 18,000 inhabitants. It takes an hour and a half to get here from Yerevan without traffic.
On the way to Dilijan, there is Lake Sevan and the town with the same name adjacent to it. Sevan is the largest lake in the Caucasus.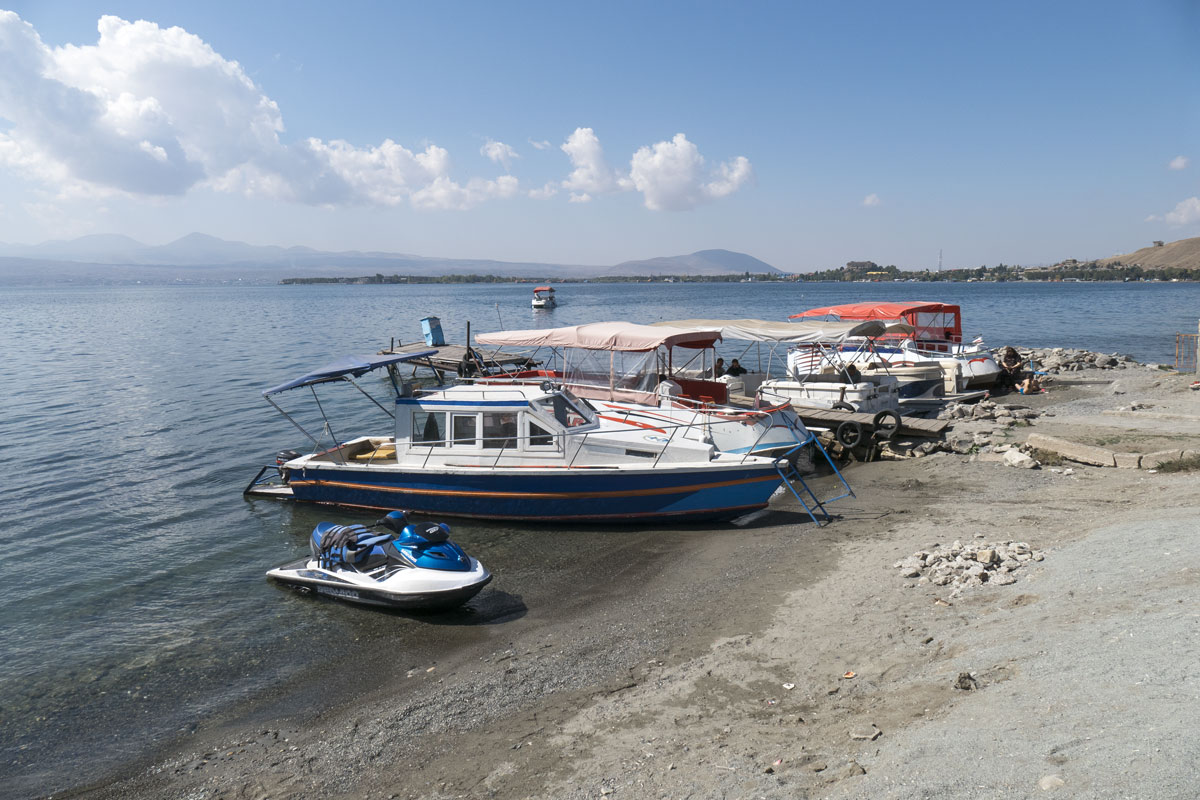 There is a small peninsula near the lake, which houses the remains of an old monastery. This church was built in 874.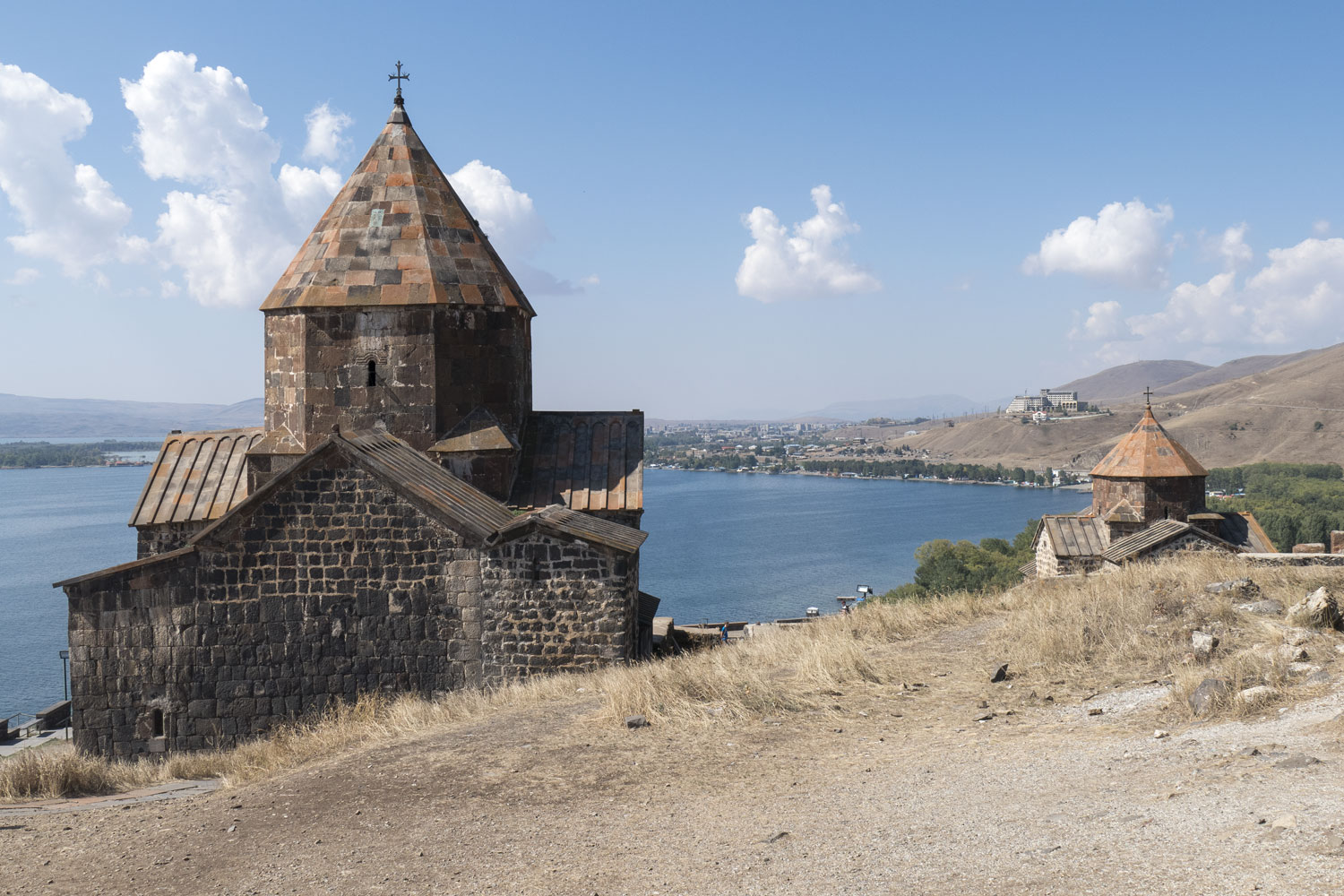 And this one was built in 305. Such numbers are common for Armenia.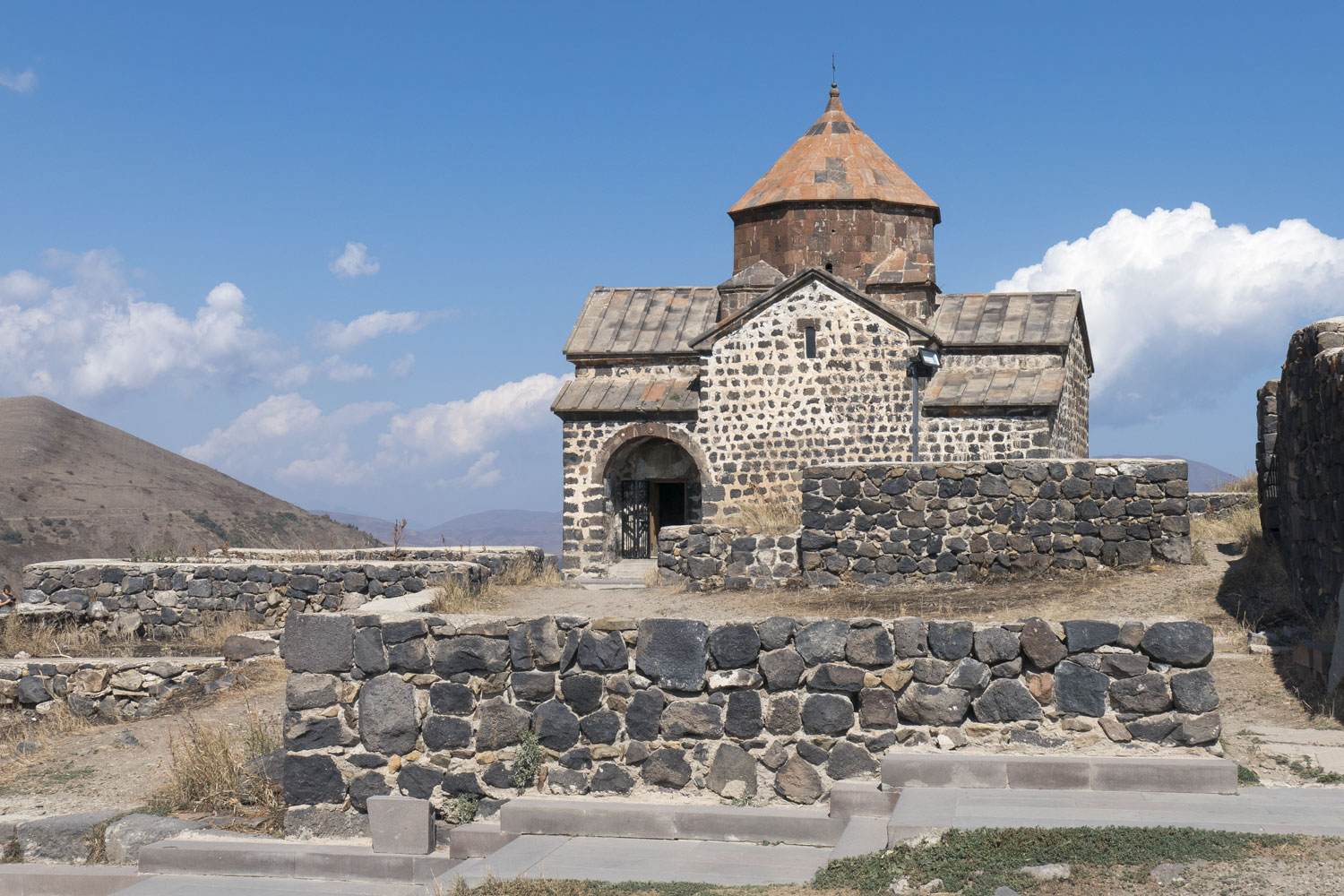 Dilijan is separated by a tunnel that runs under rocks. After the tunnel, the nature of Armenia changes dramatically. Semi-desert landscapes, scorched by the sun, are replaced by lush green forests.
It feels like I've landed in another country.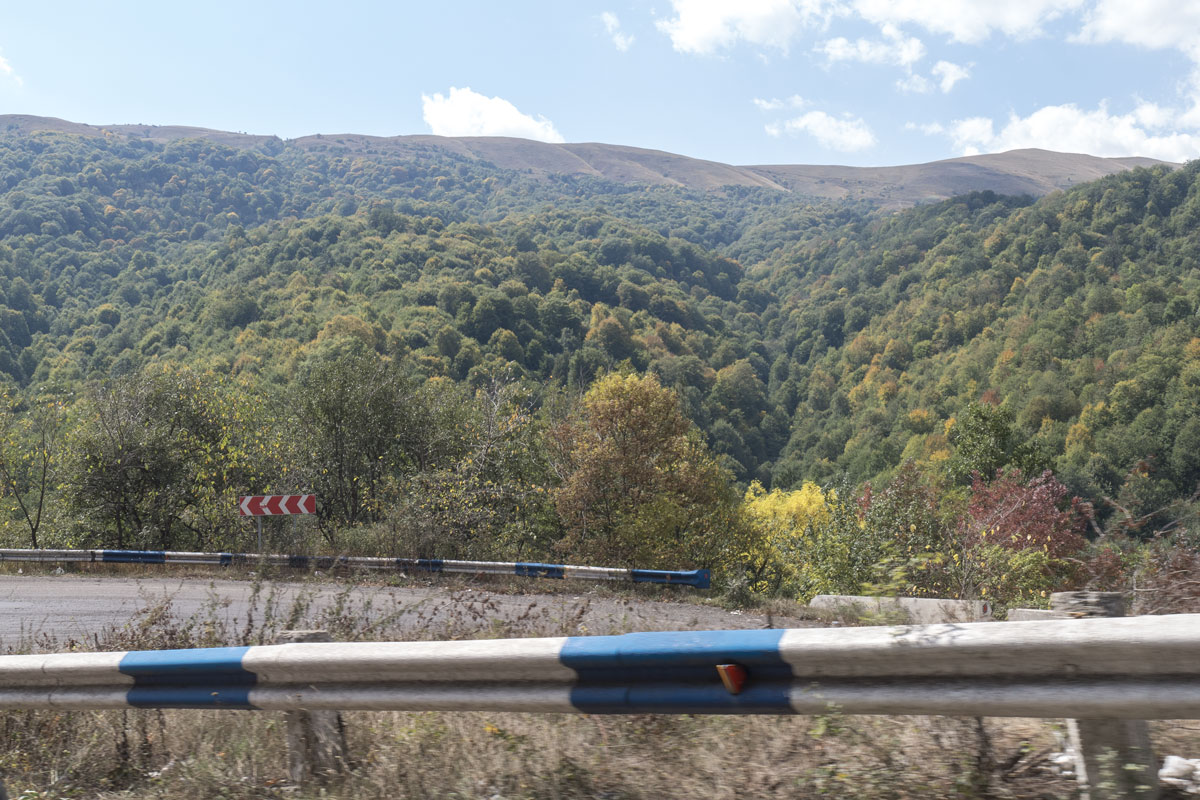 Dilijan is greeted by a herd of cows that urinate right on the road. The shepherd panics trying to lead the cows off the road before they dent someone's car.
All of this happens against the backdrop of the main monument in Dilijan — to the heroes of the movie Mimino. Frunzik was from here.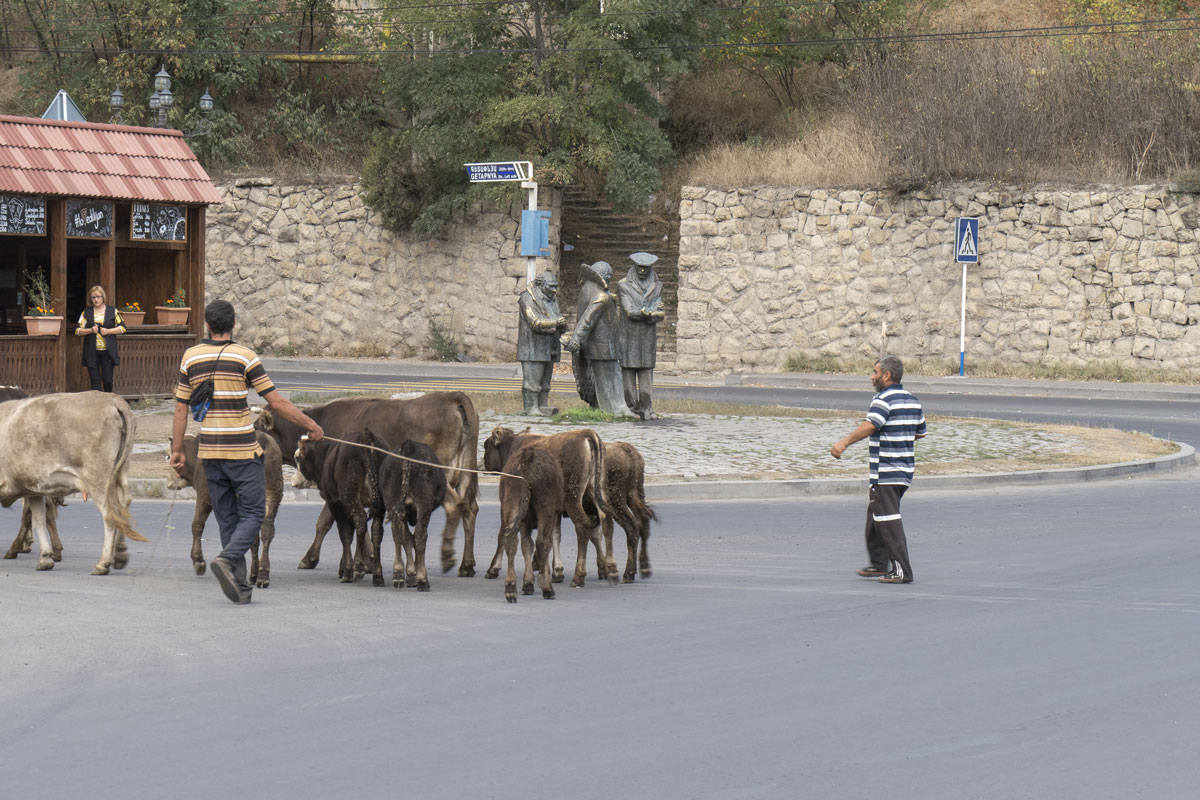 Well, what can I say about Dilijan. It's truly a very pleasant, environmentally clean city.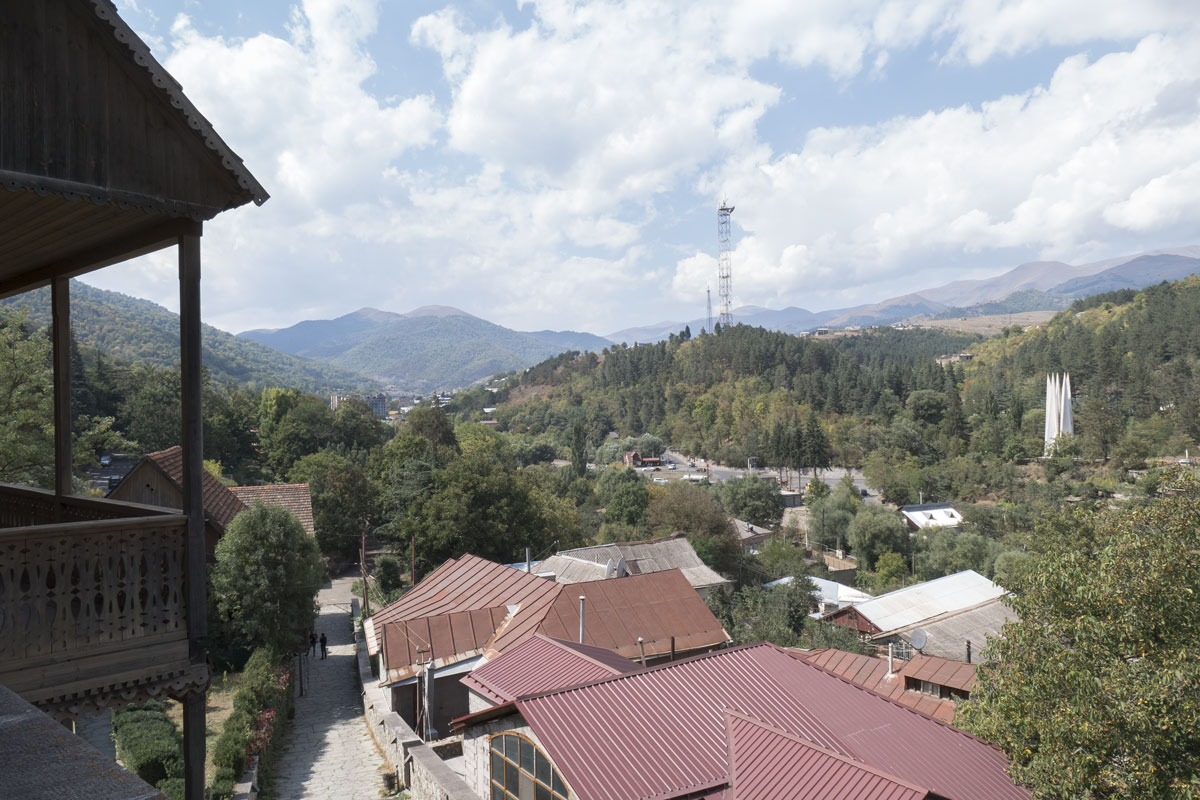 It reminds me of Andorra in some ways. Also nestled between mountains, with the same calm, measured life and fresh air.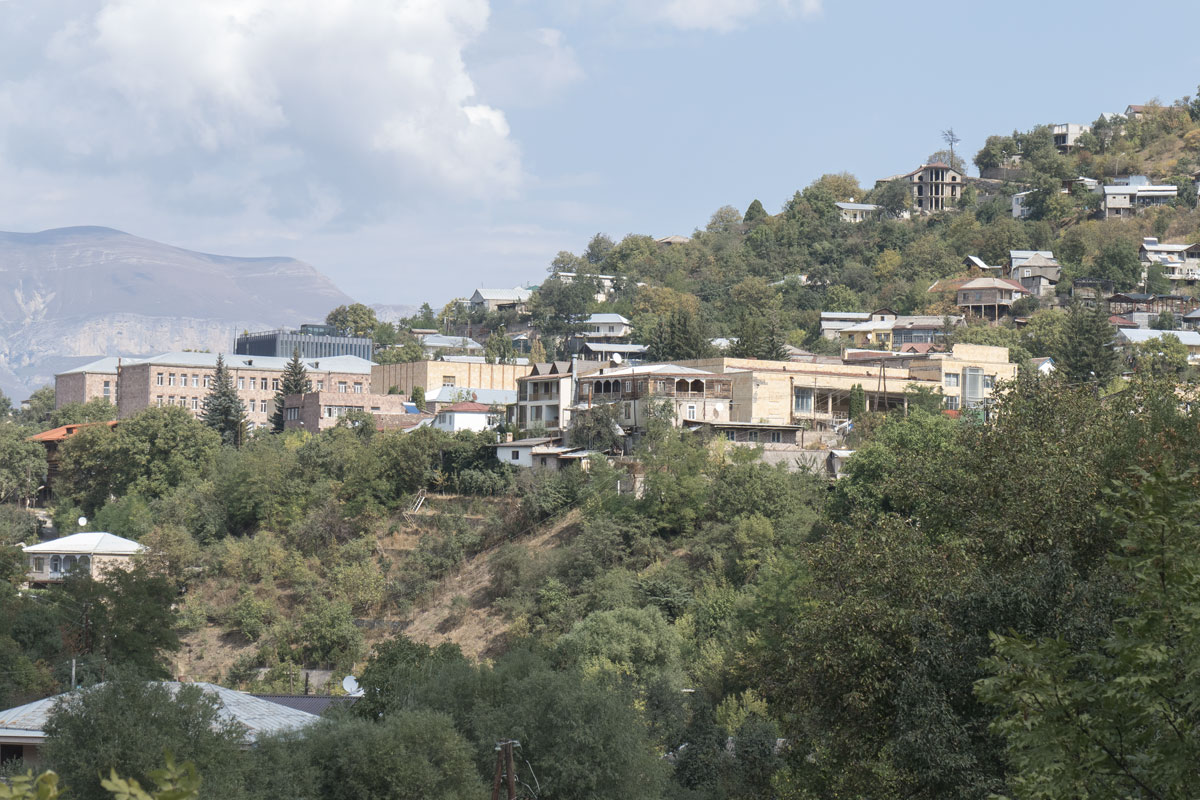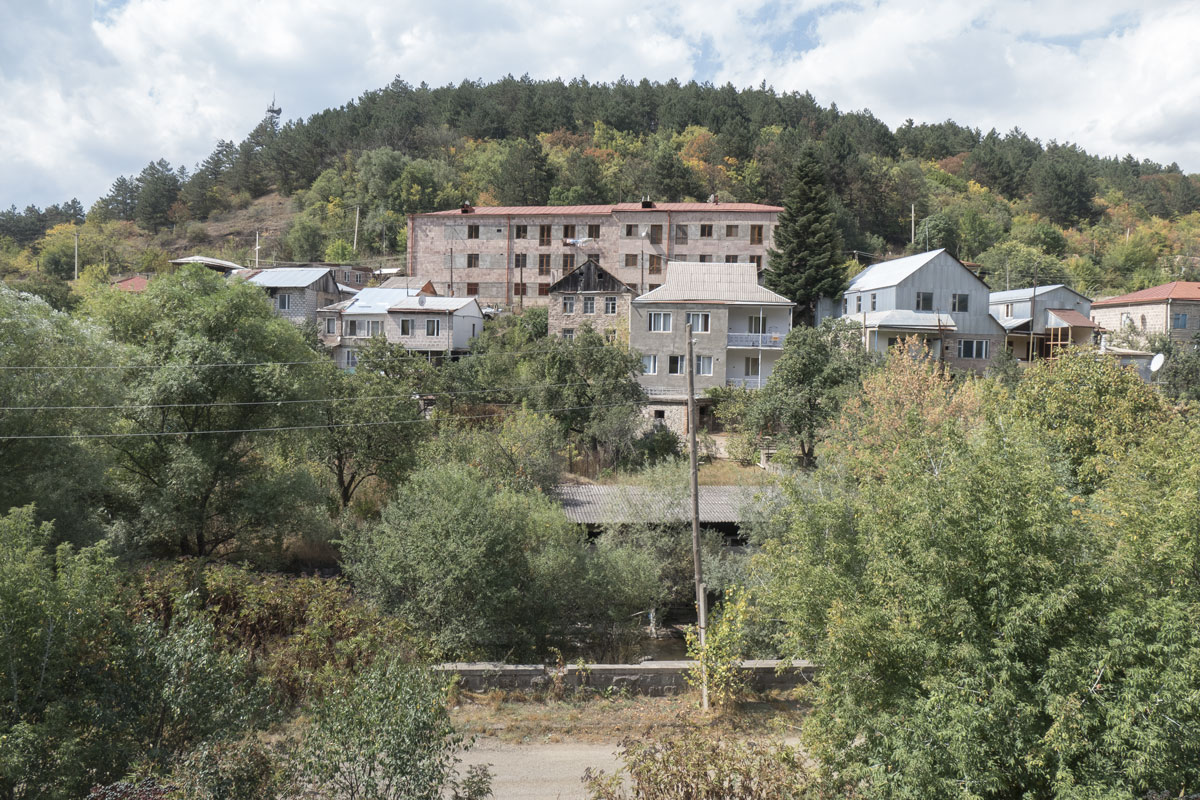 Like in Andorra, a small river flows through the city and residential houses stand along its banks.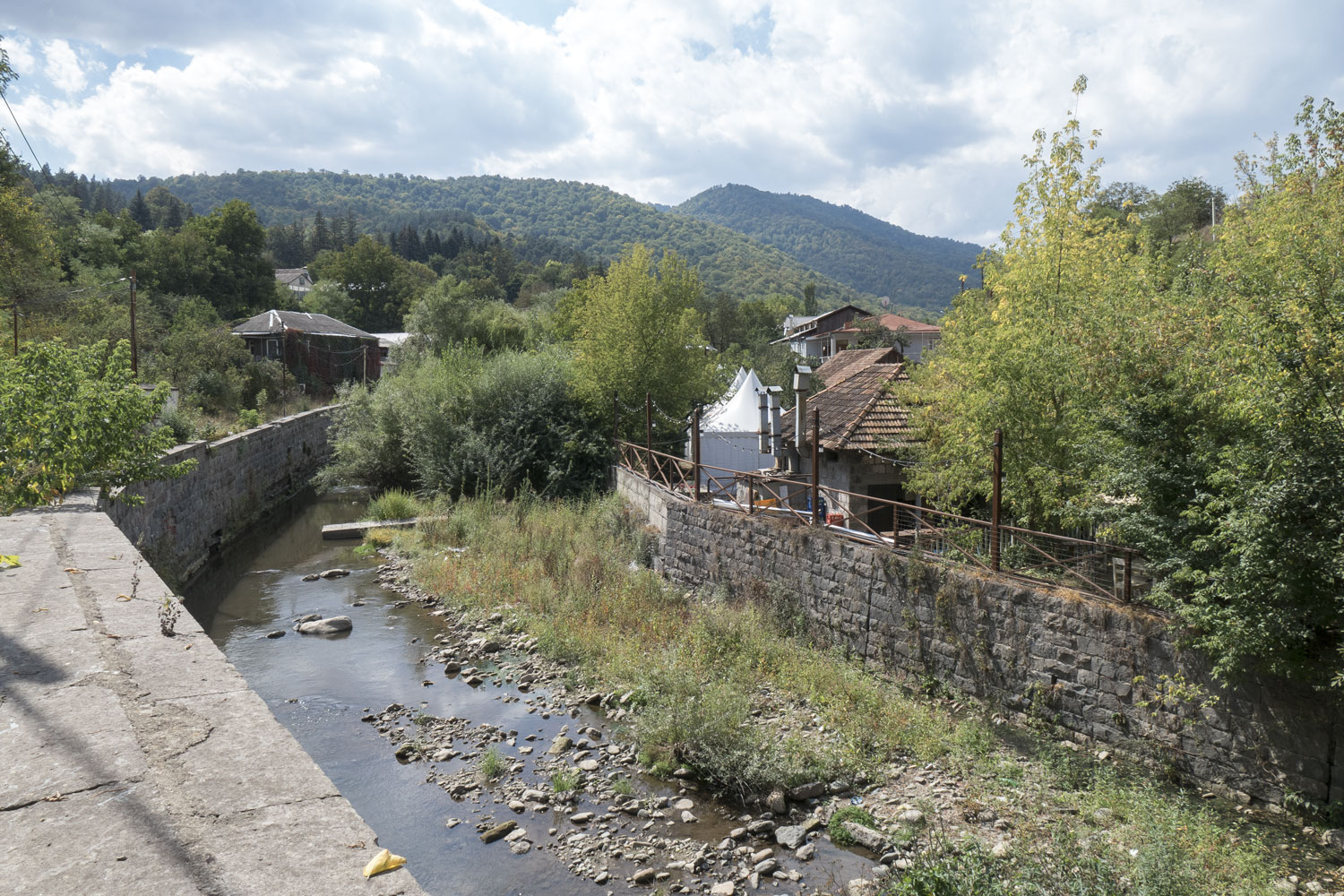 Such houses exist: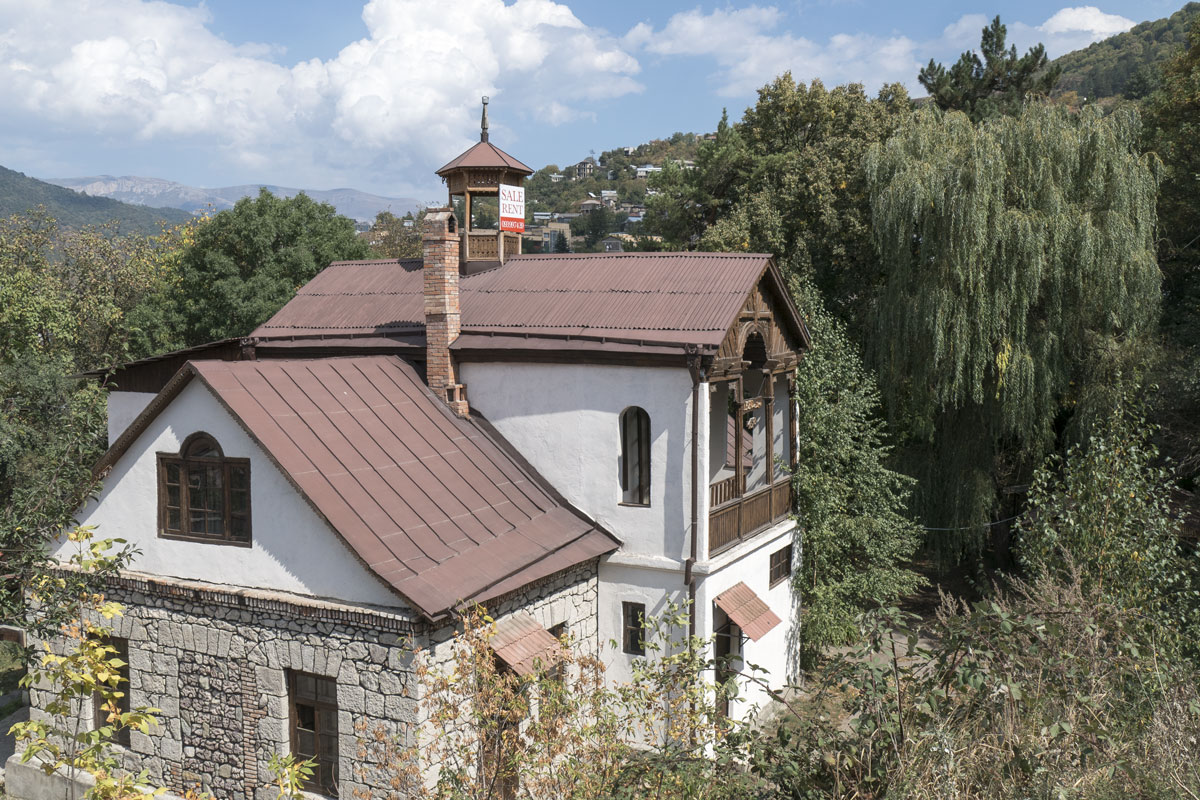 What's not to love? It's just like Switzerland.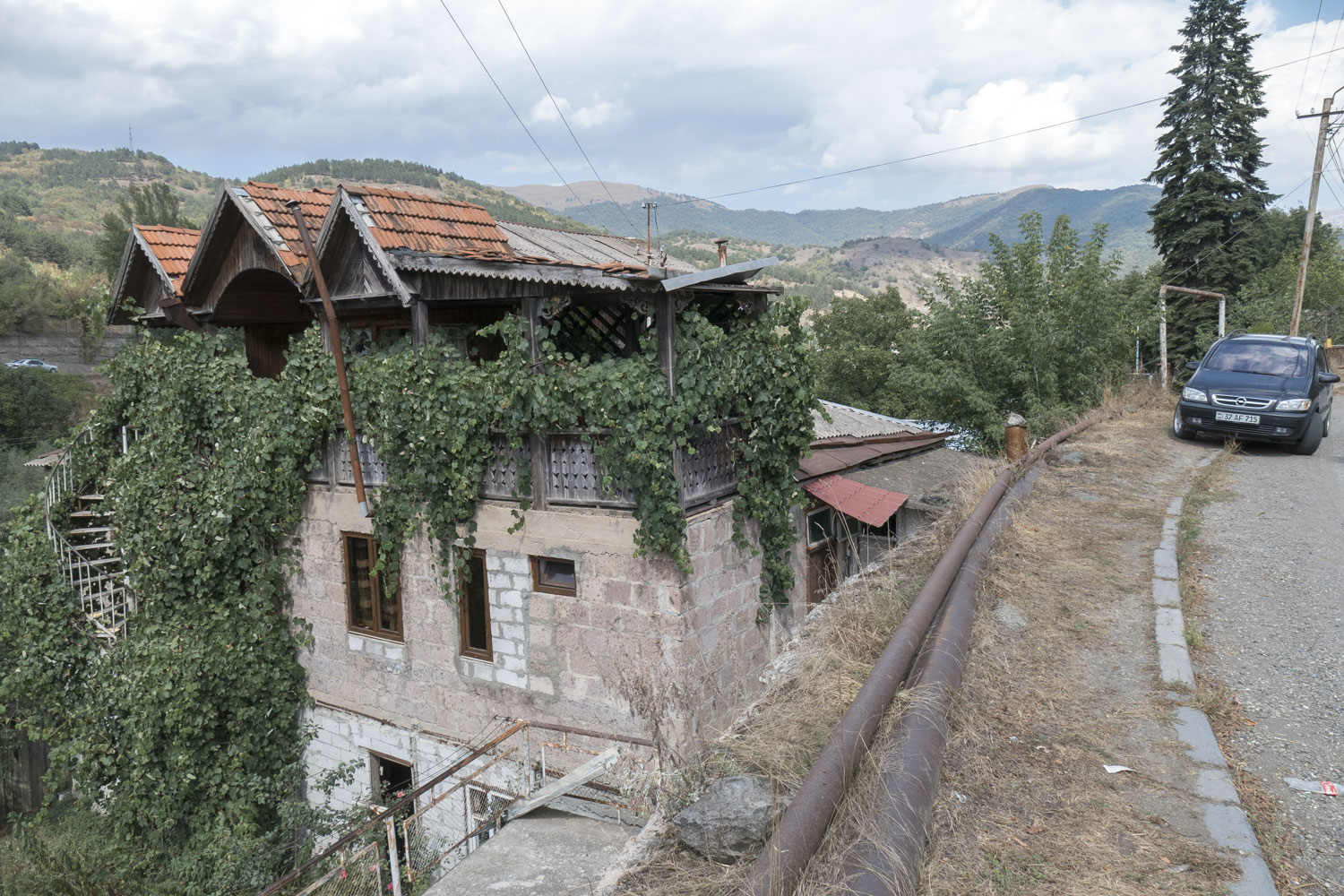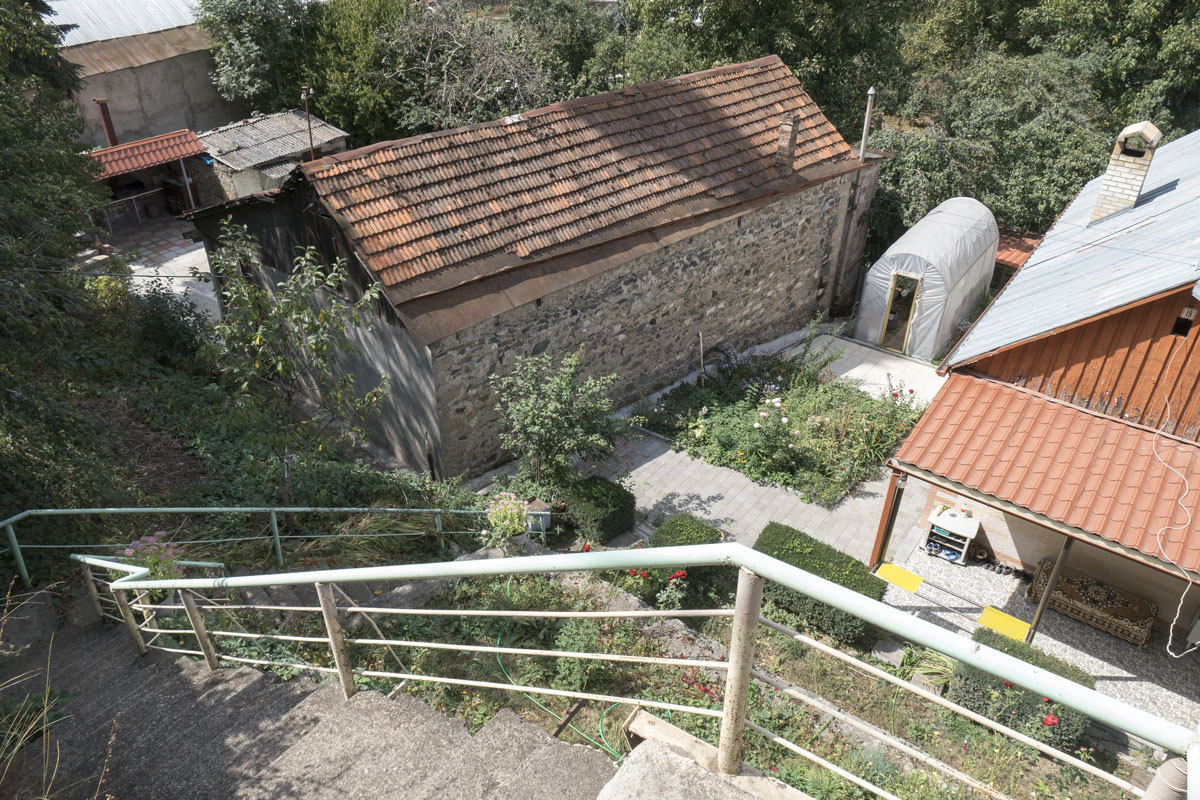 Beautiful.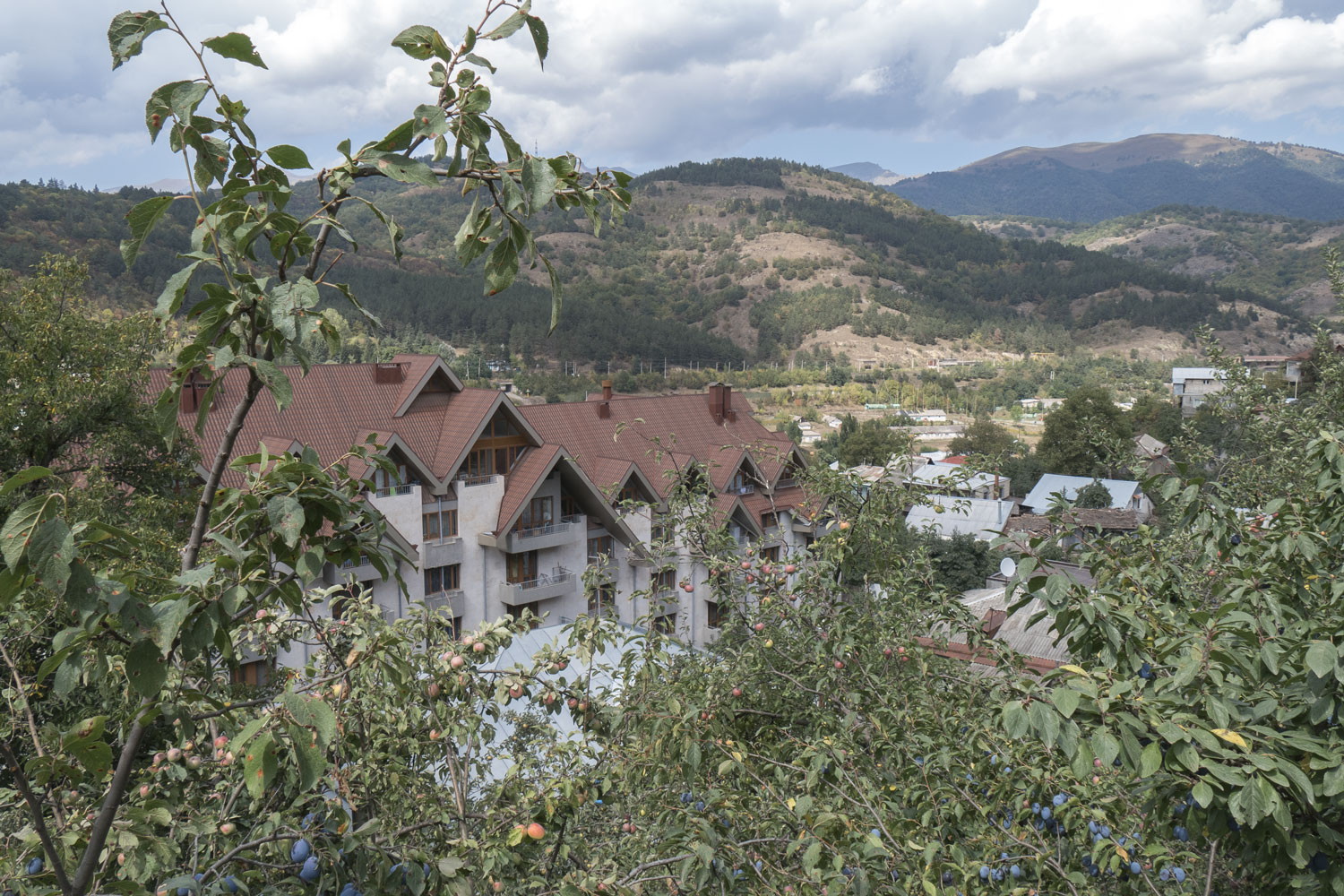 Time in Dilijan stopped a long time ago. Nivas and Zaporozhets drive along the roads, old Soviet trucks transport logs and cargo.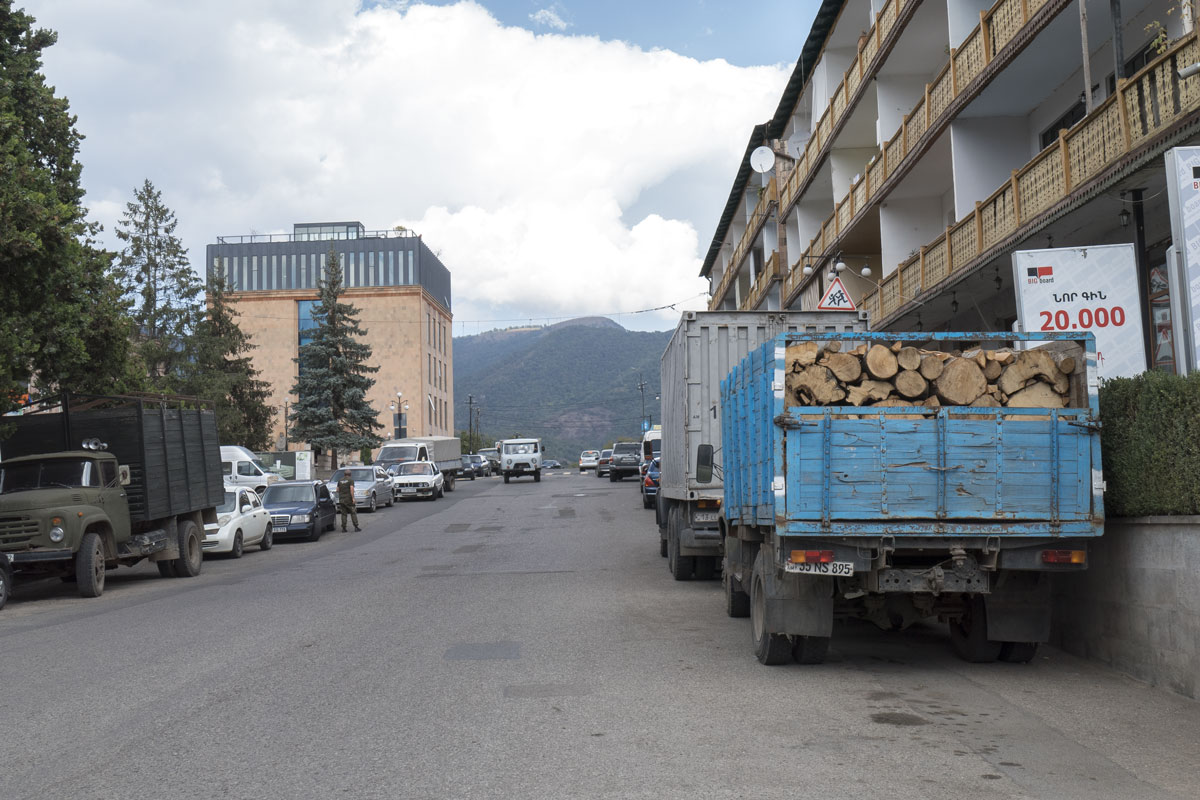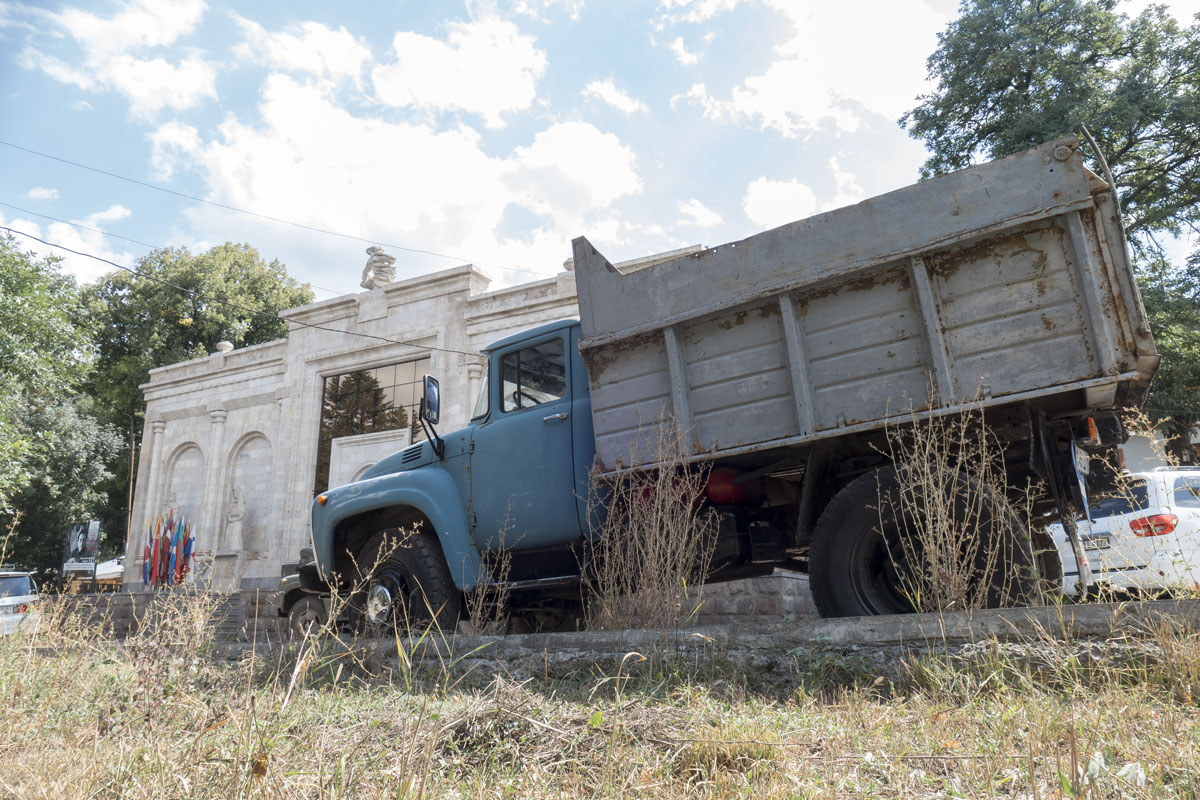 In the center of the city, there are old Soviet cinemas, department stores, and houses of culture. Here's a store with broken windows: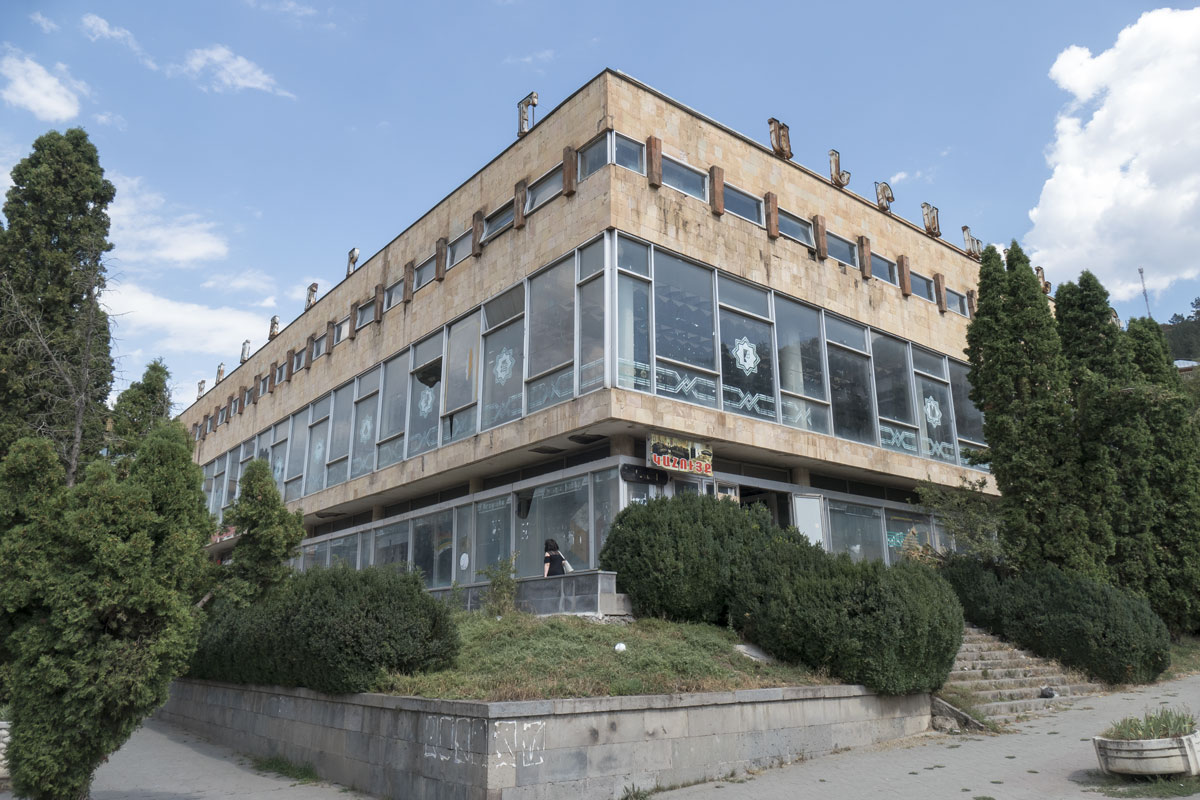 The popular trail won't overgrow to it.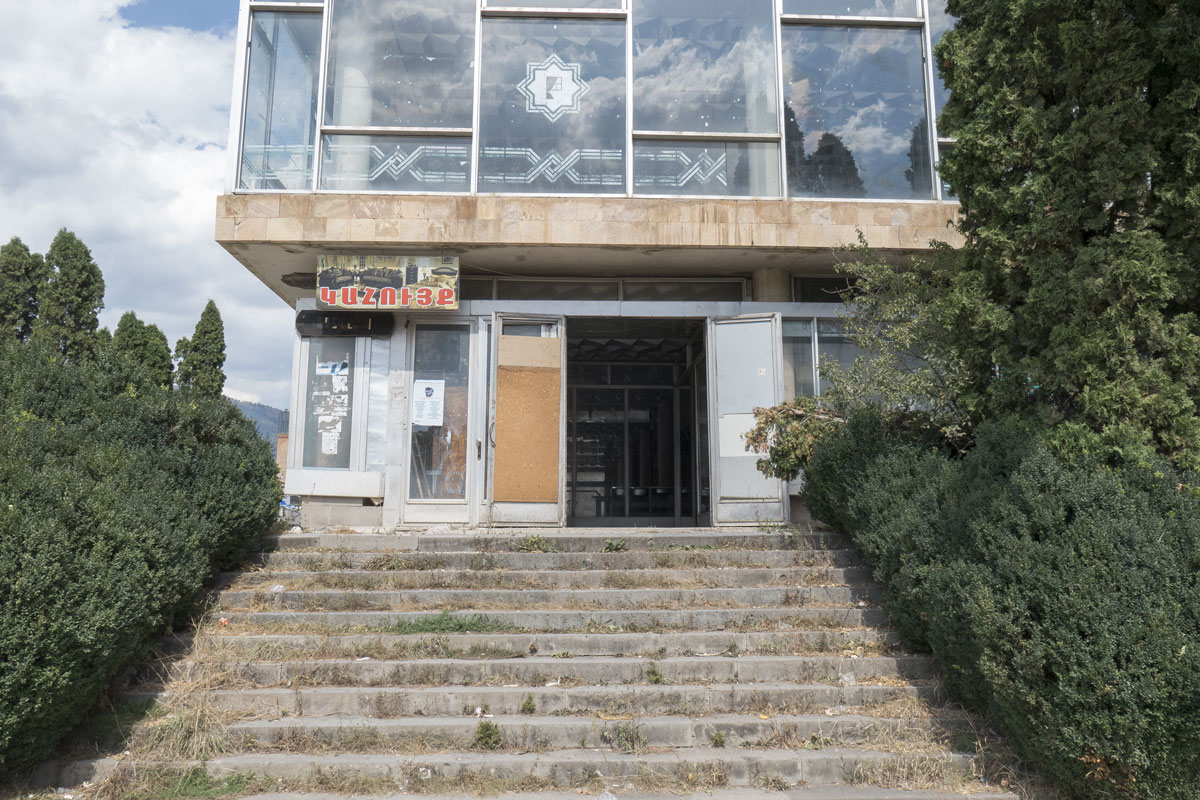 Another building from the Brezhnev era has been slightly renovated and turned into a bank. It's the central square of the city.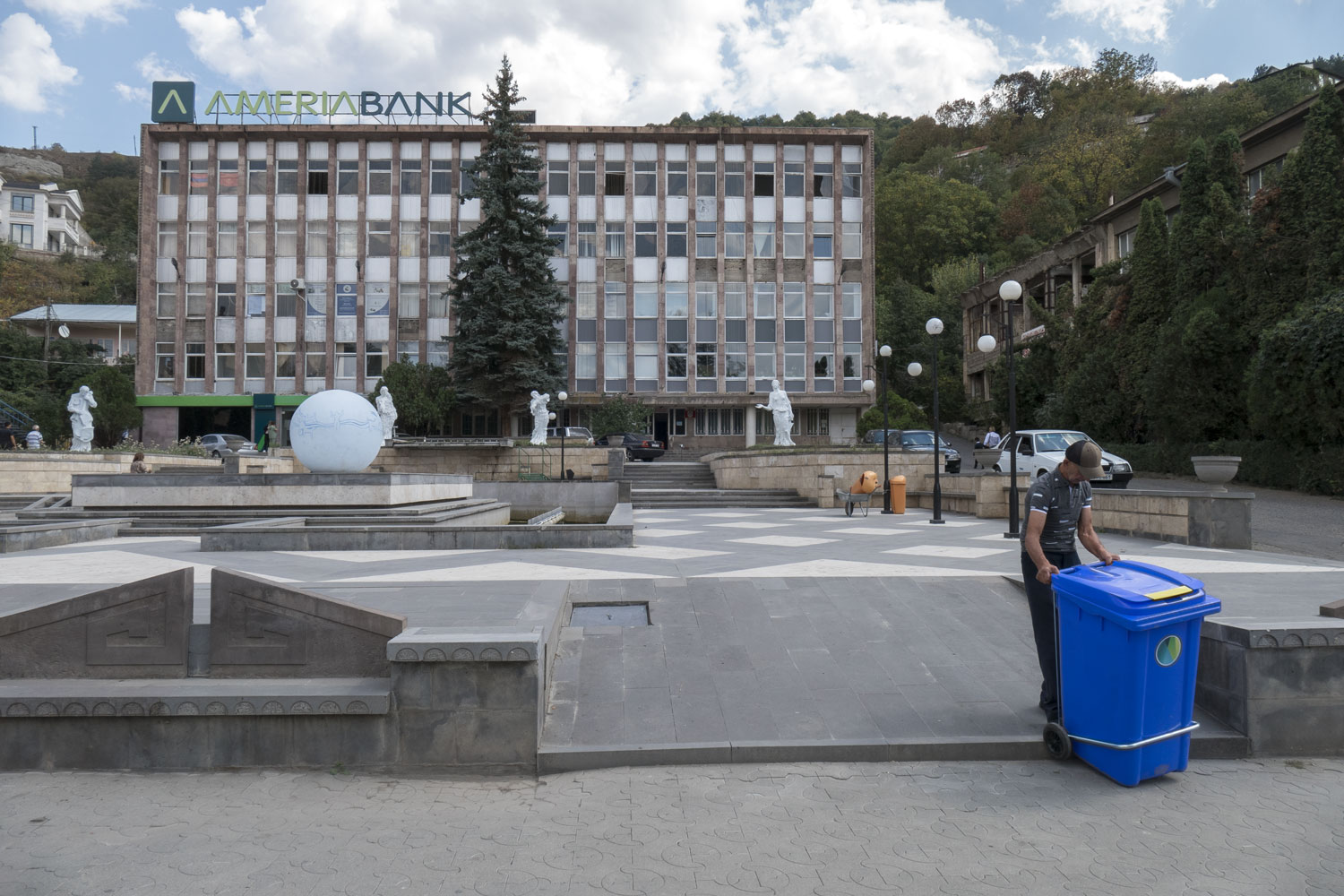 Fortunately, Dilijan has already begun to be restored. Its center, if you don't look too closely at the details, really looks like some European mountain town.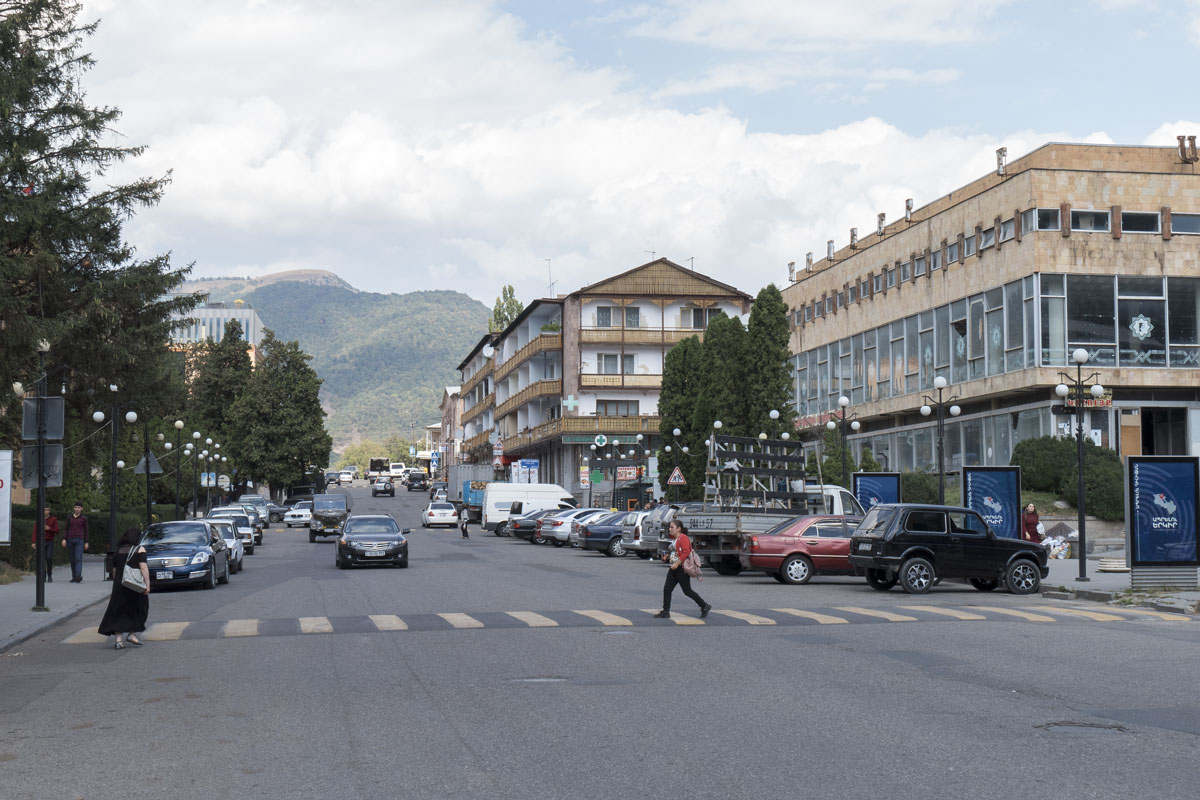 Hotels are timidly opening up.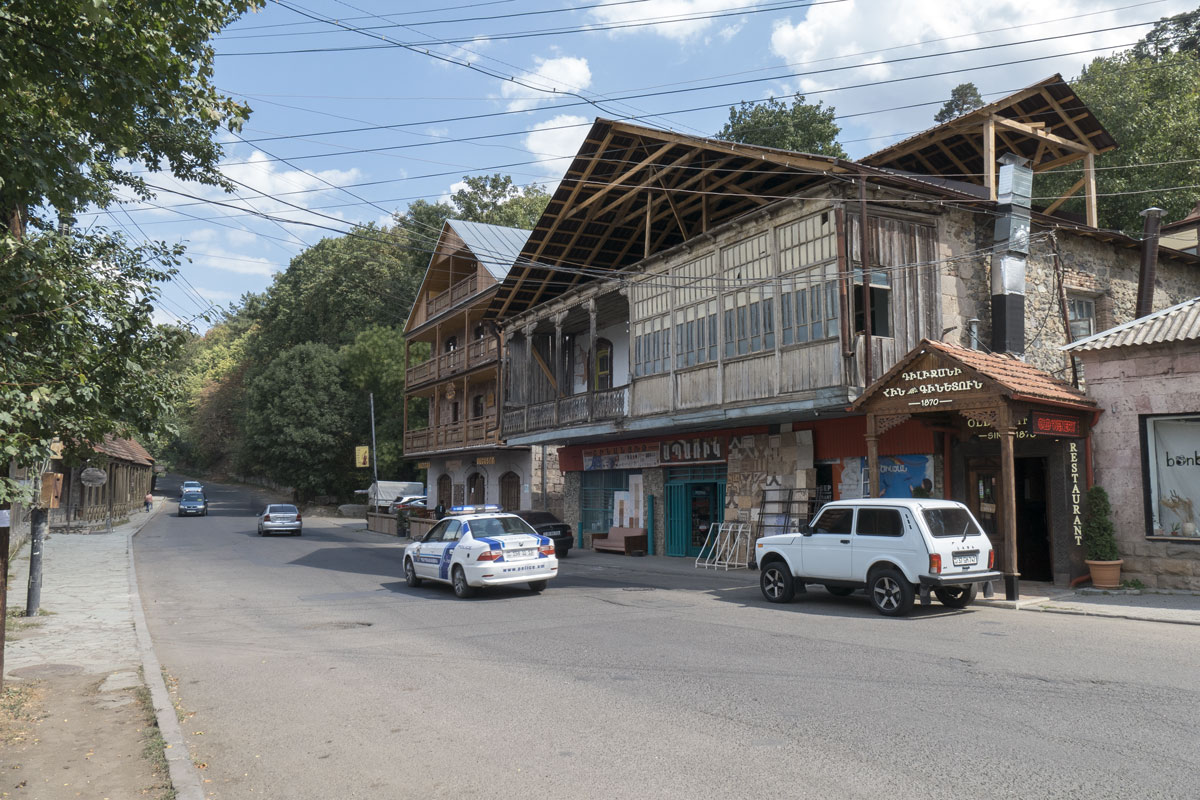 Tourist centers and pharmacies are appearing.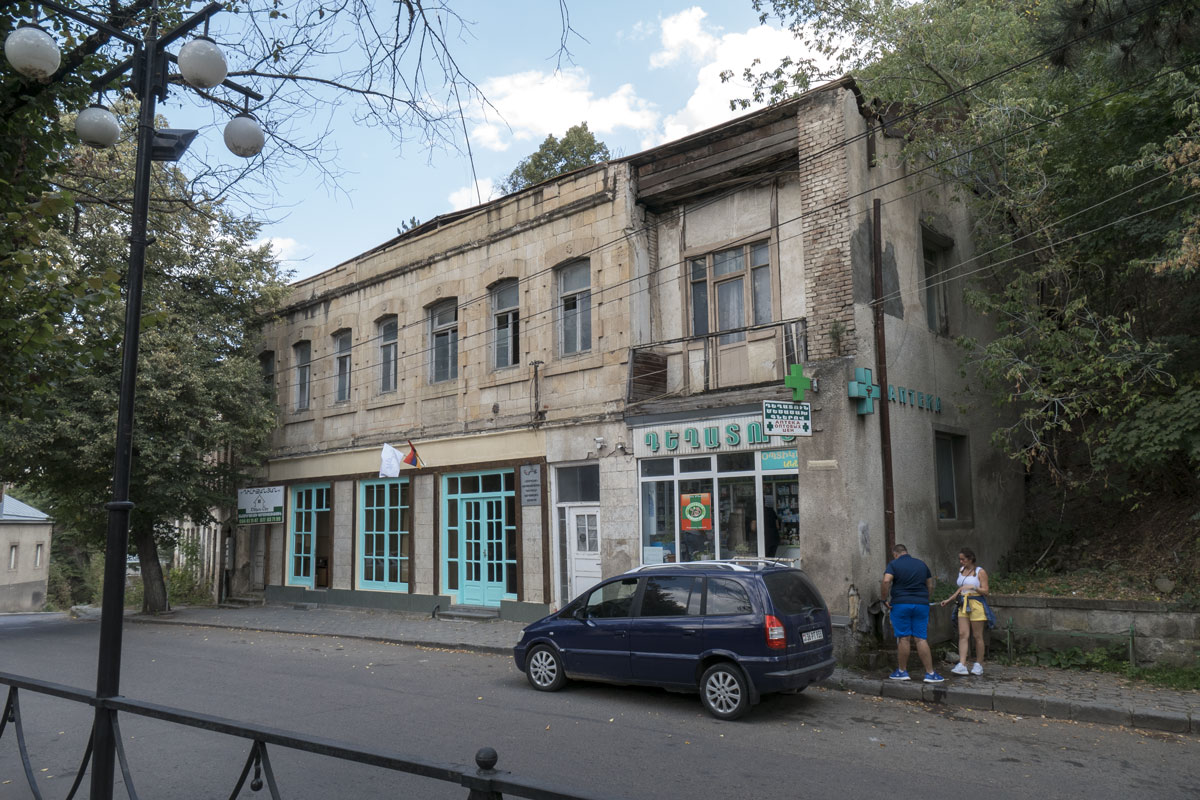 Hipster cafes are launching.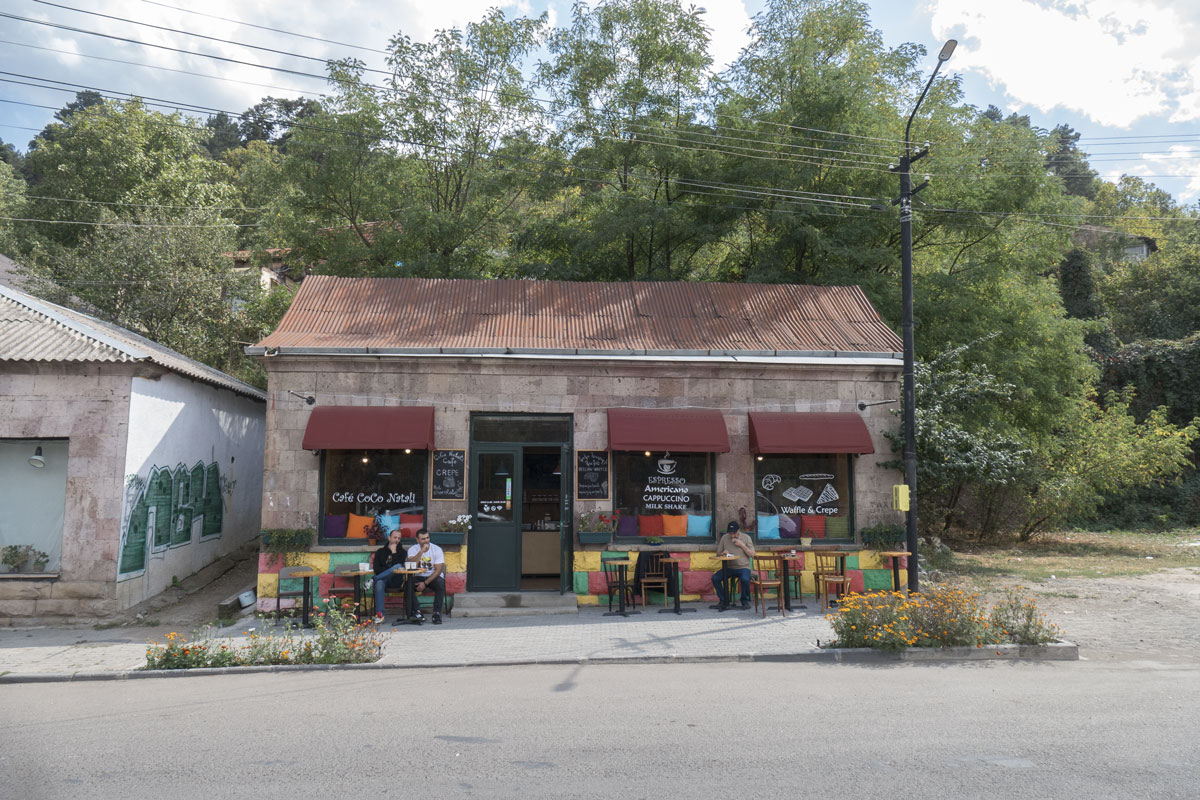 German-style hotels are appearing on the sides of mountain roads.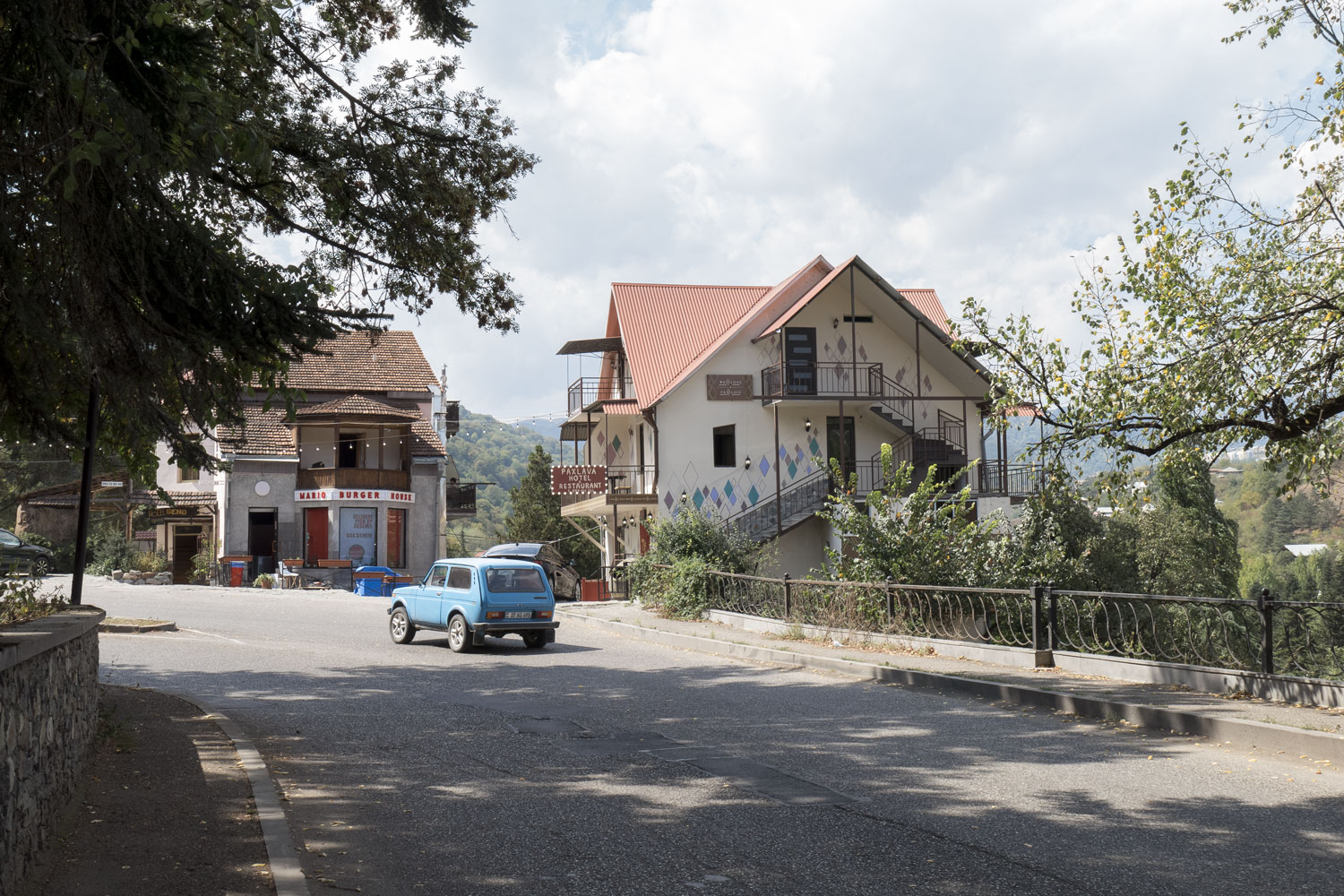 The city has quite good tourist potential. Dilijan is a center for sanatorium tourism.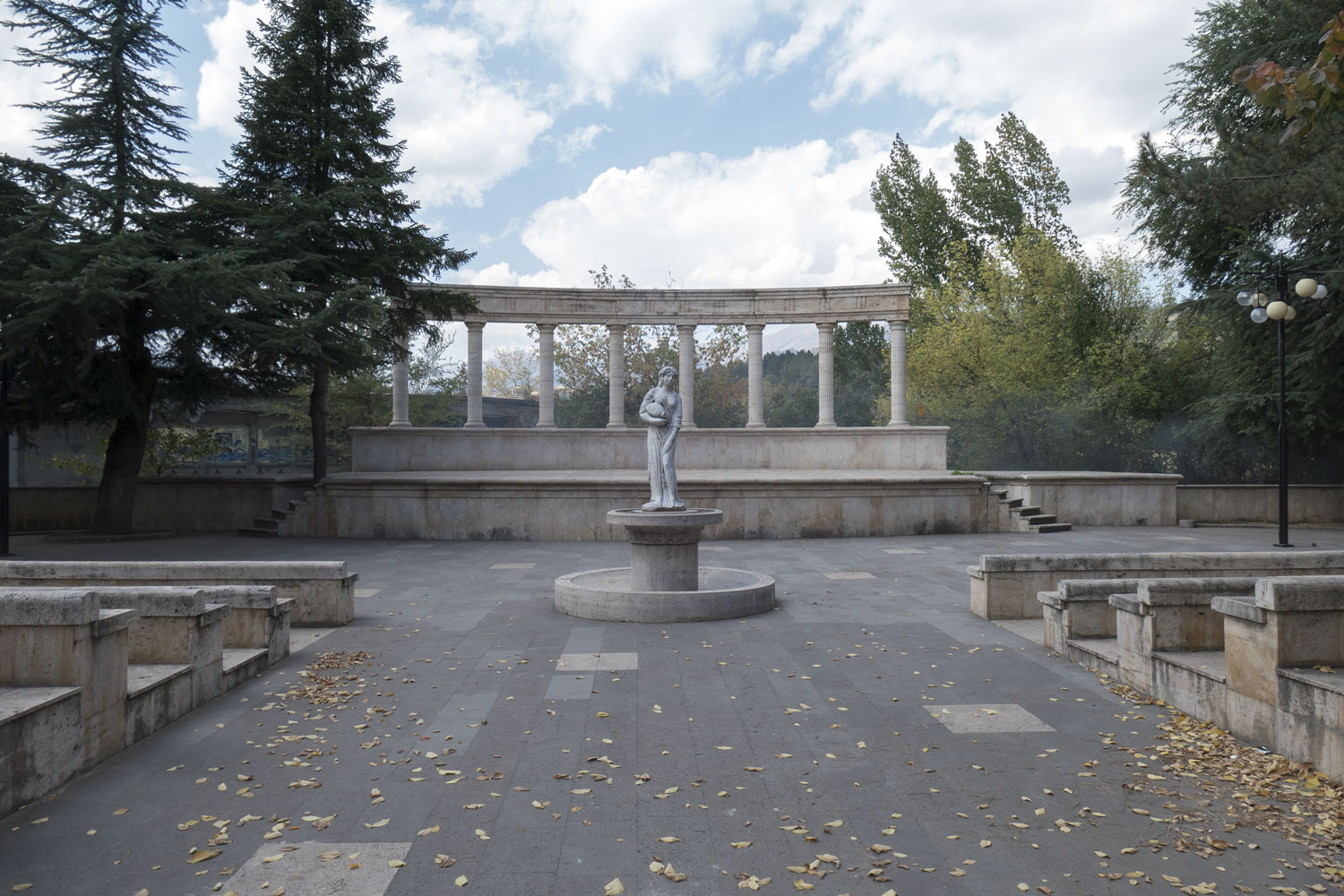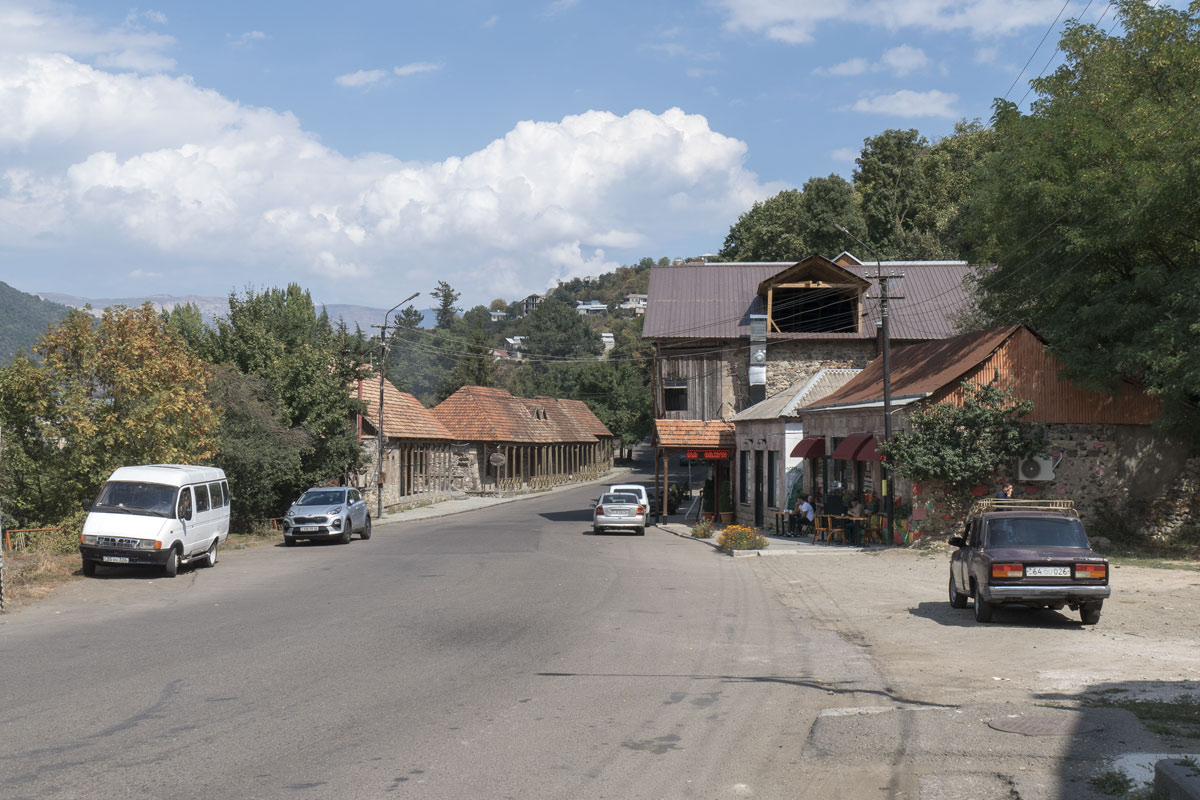 Dilijan is considered the intellectual capital of Armenia. It's said that various artists and writers come to live here. Not surprising with such nature.
In 2014, the UWC Dilijan College international school was opened in the city, where classes are taught in English. Upon completion of the studies, an internationally recognized diploma is issued. The cost of two years of education is $75,000.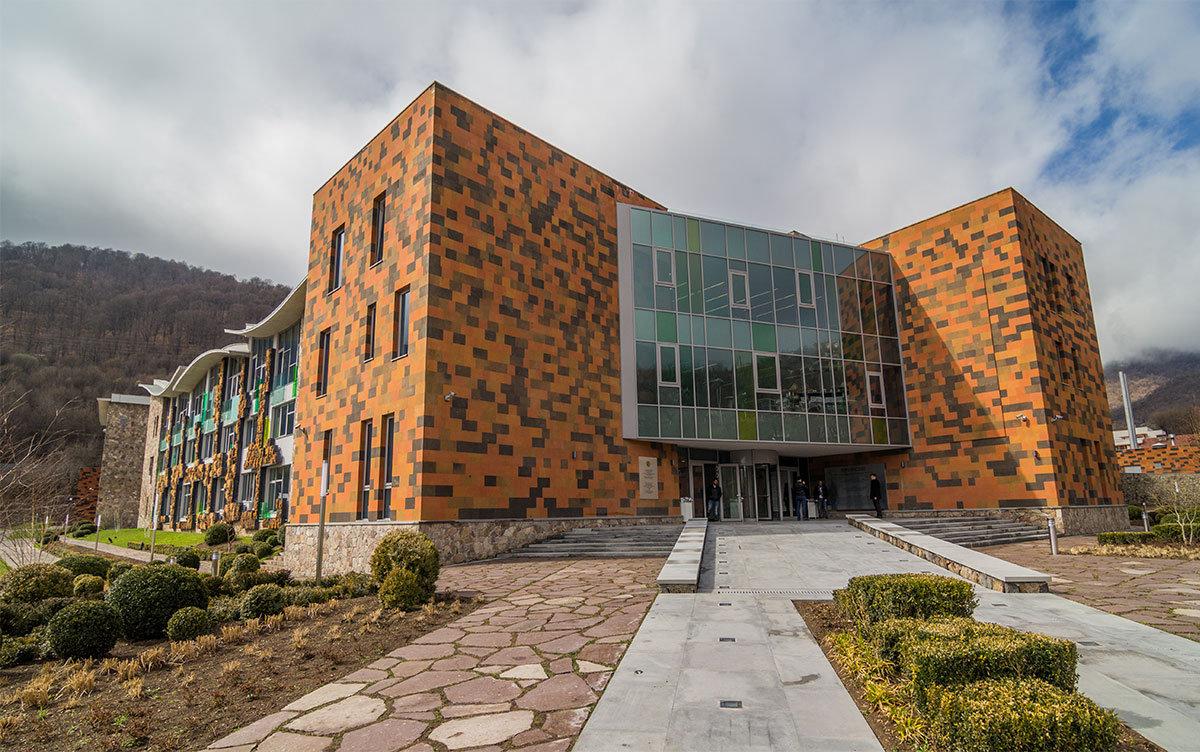 In general, it's a pleasant city. You can walk around it in a couple of hours, and there's not much to do here if you don't have a voucher for a sanatorium.