Issyk-Kul. Cholpon-Ata
The border guard at Bishkek airport asks not about the purpose of the trip but whether I have been to Kyrgyzstan before. Hearing "no," he returns the passport and says, "Try swimming in Issyk-Kul."
Issyk-Kul is the main lake of the country and one of the deepest in the world. In translation from Kyrgyz language, its name simply means "warm lake." It was named so because it doesn't freeze in winter.
The lake is a popular resort among the locals. Small towns and sanatoriums are scattered around it. One of the vacation spots is the city of Cholpon-Ata with a population of 12,500 people. The resort was popular even during the Soviet Union.
Issyk-Kul is absolutely beautiful. Sandy beaches, salty water, peaceful atmosphere.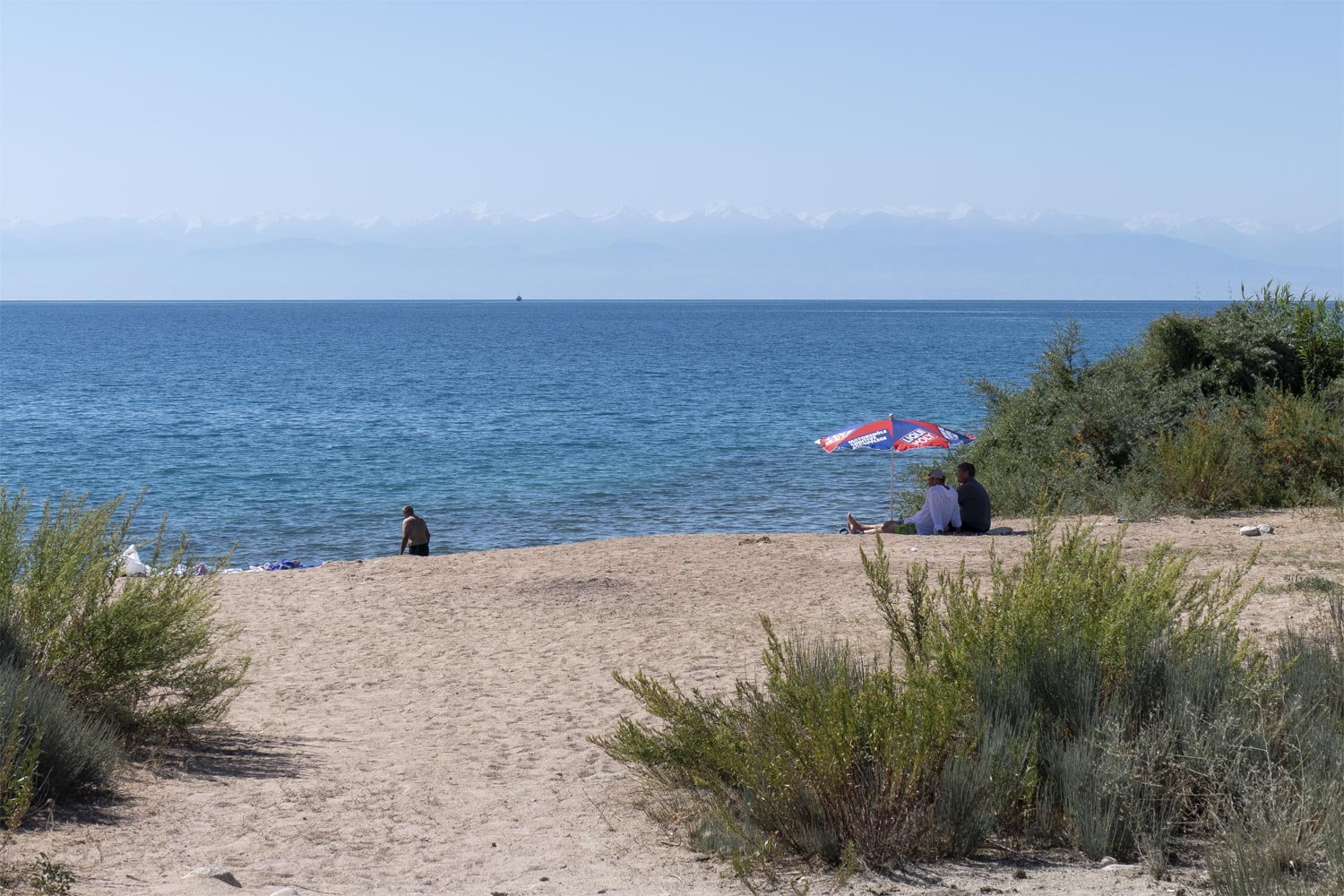 The lake is surrounded by mountains. Snow-capped peaks are visible on the horizon.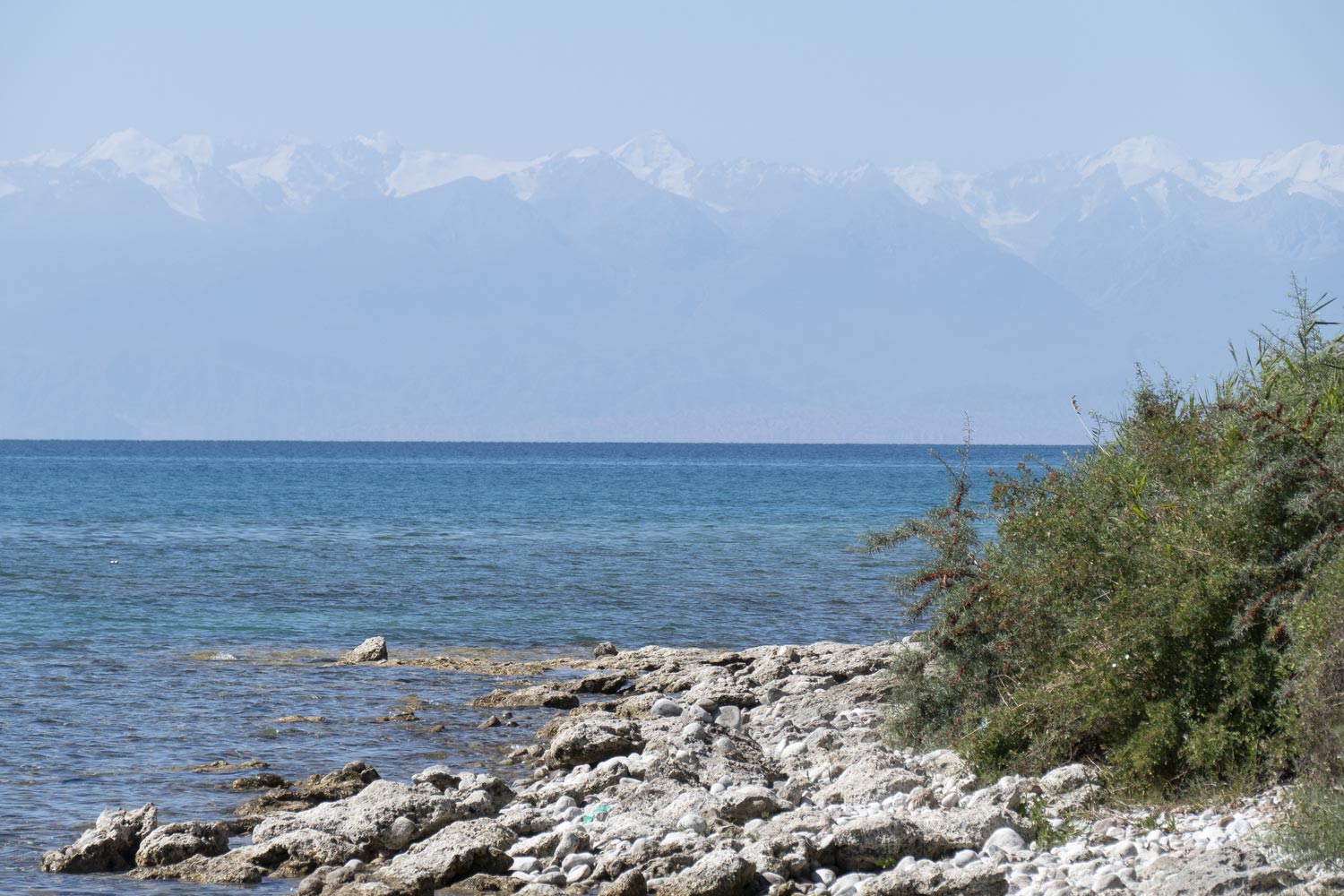 Cruise ships are sailing.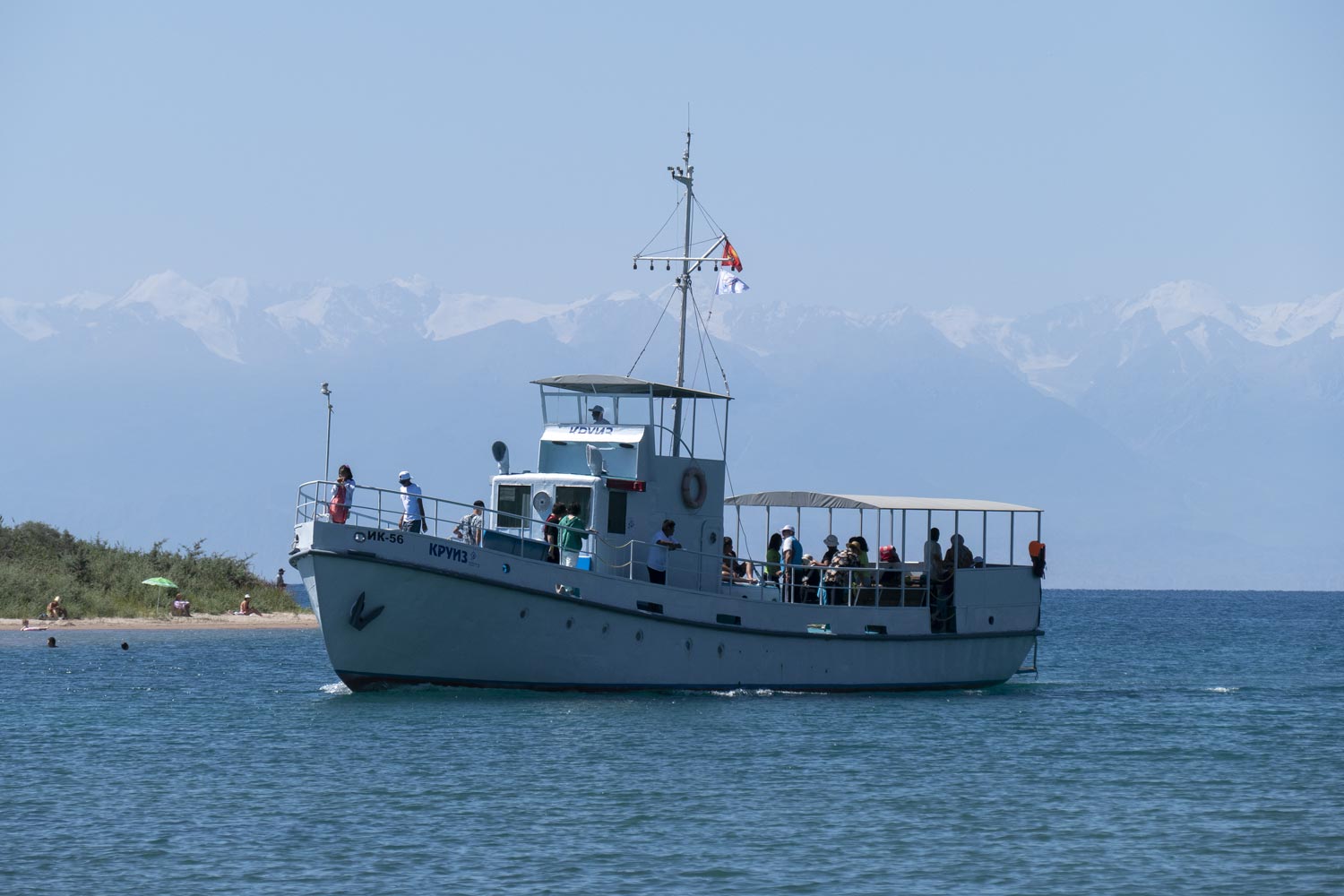 The main city beach is simple and peaceful.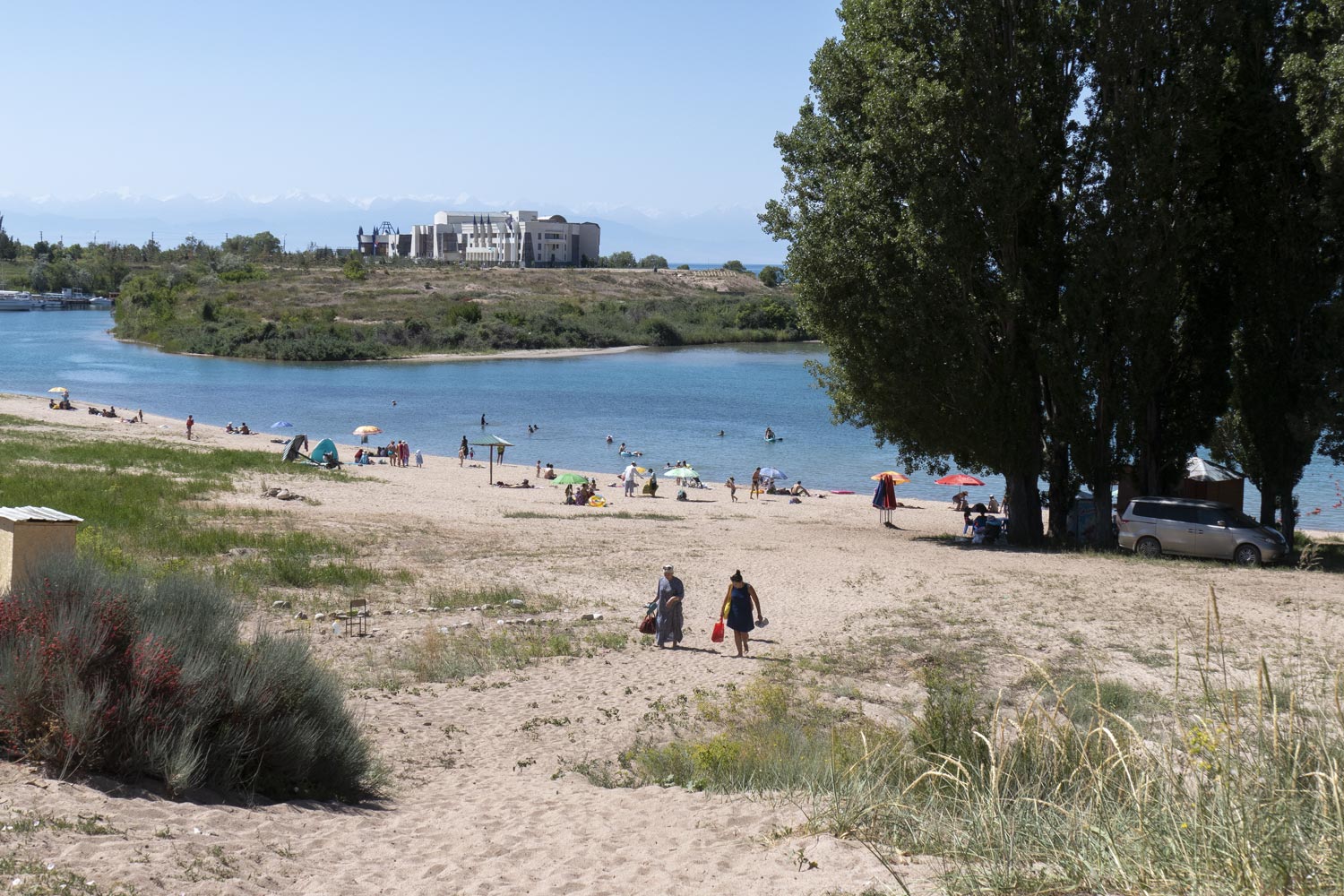 But there is nothing to eat.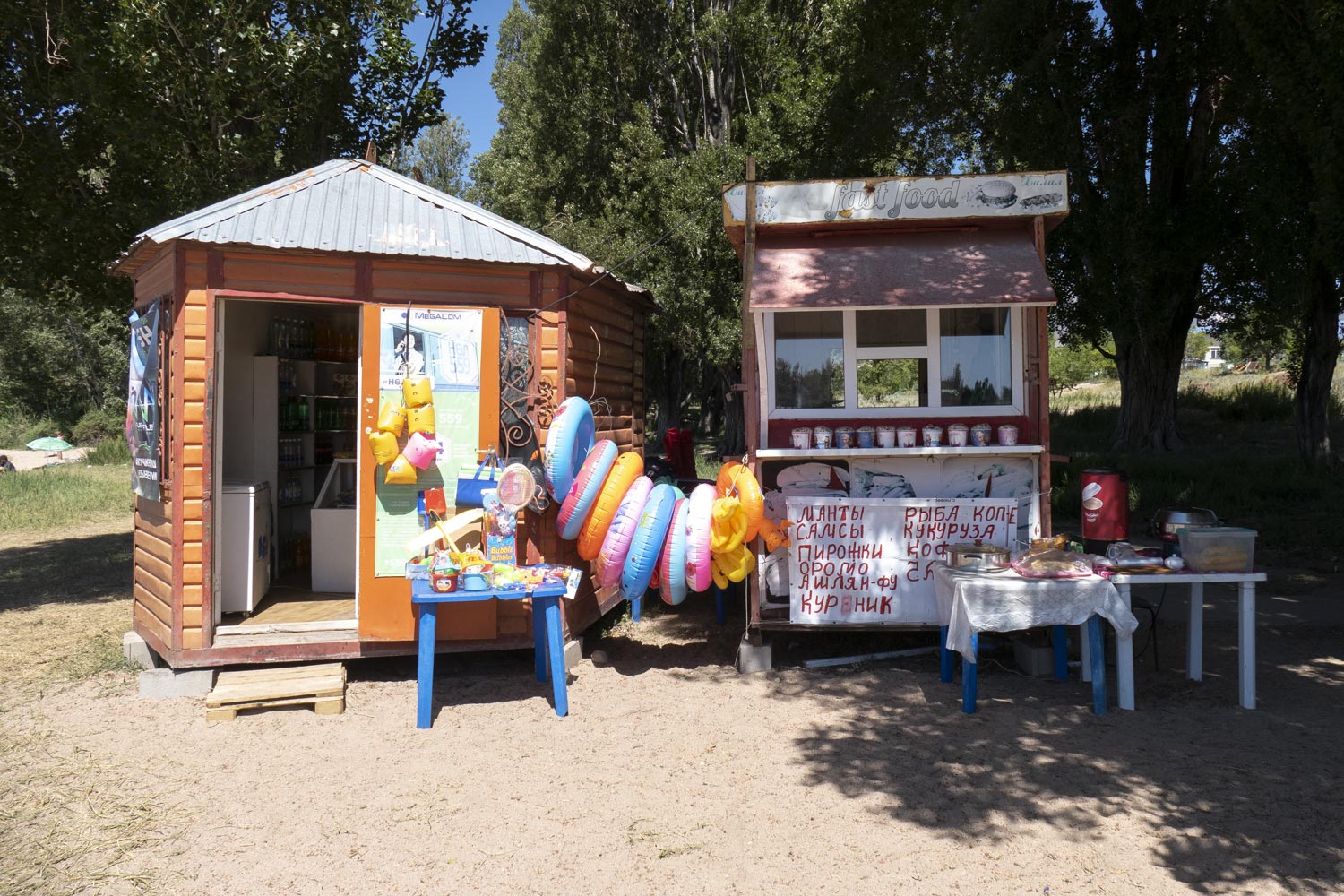 Unfortunately, Cholpon-Ata starts and ends at the beach. The rest of the city is in a sad state.
In fact, it's not really a city at all, but a village. In the center, on an empty square, stands a monument to some Soviet commissar.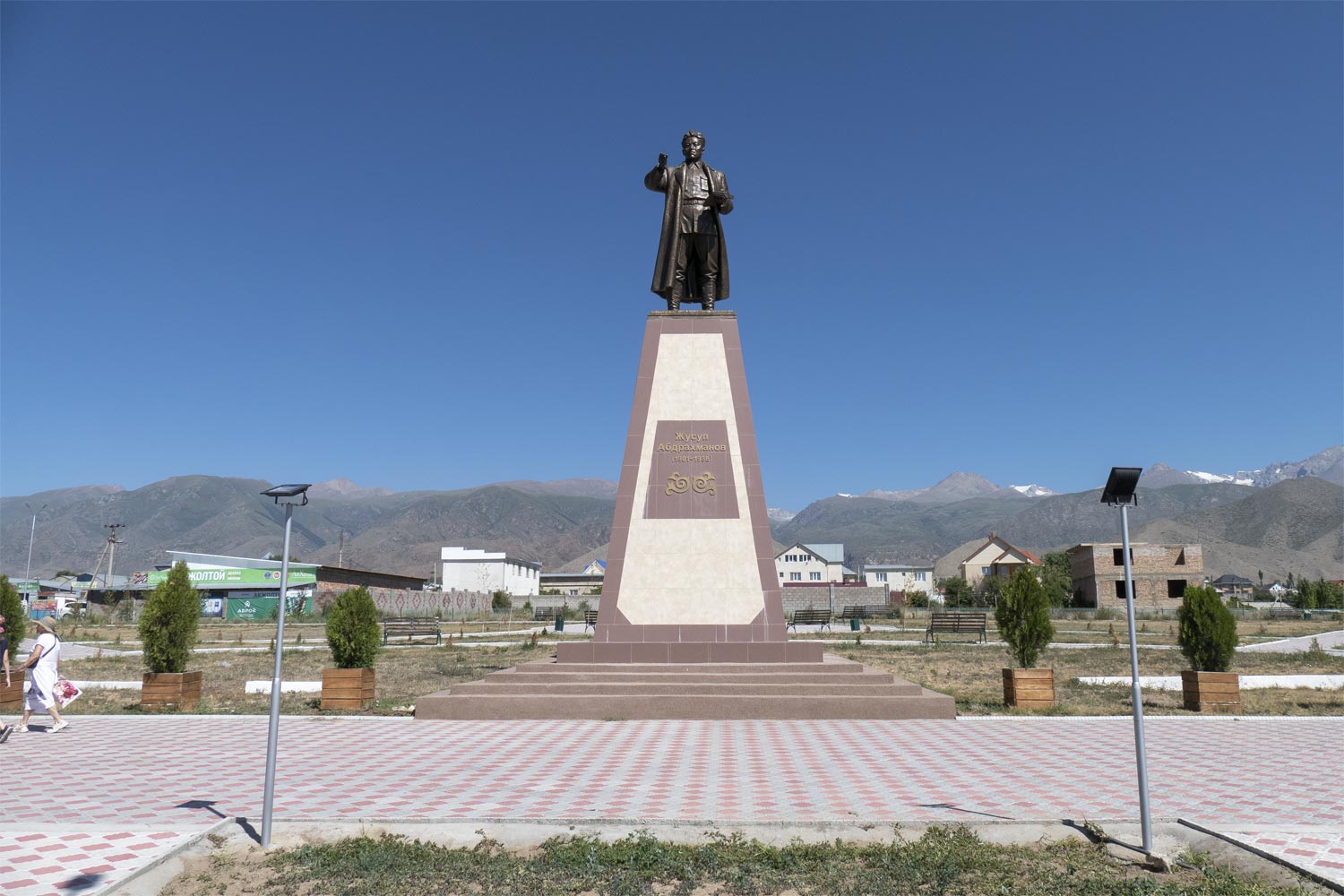 No multi-story buildings found in the city. People live in private houses.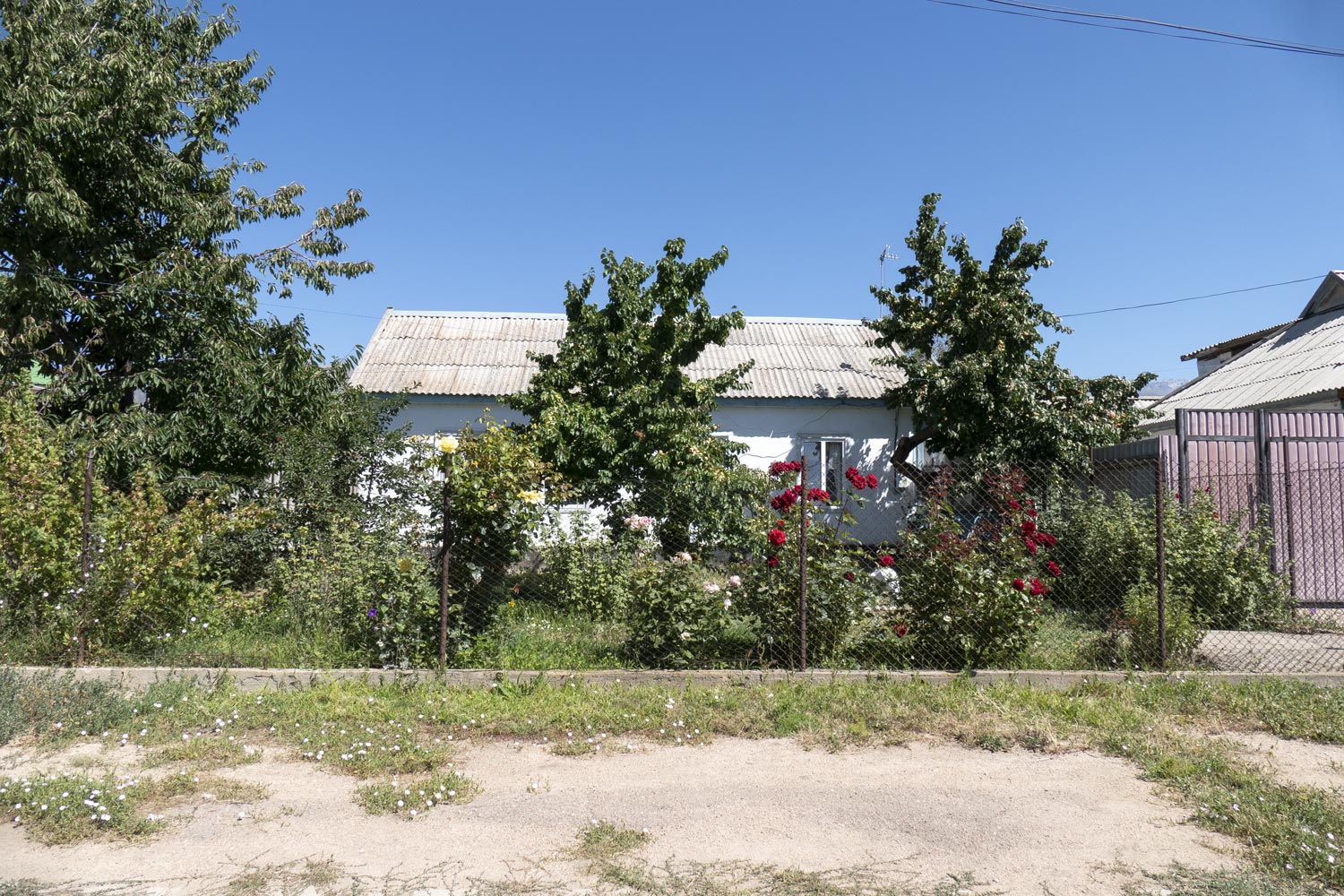 Houses: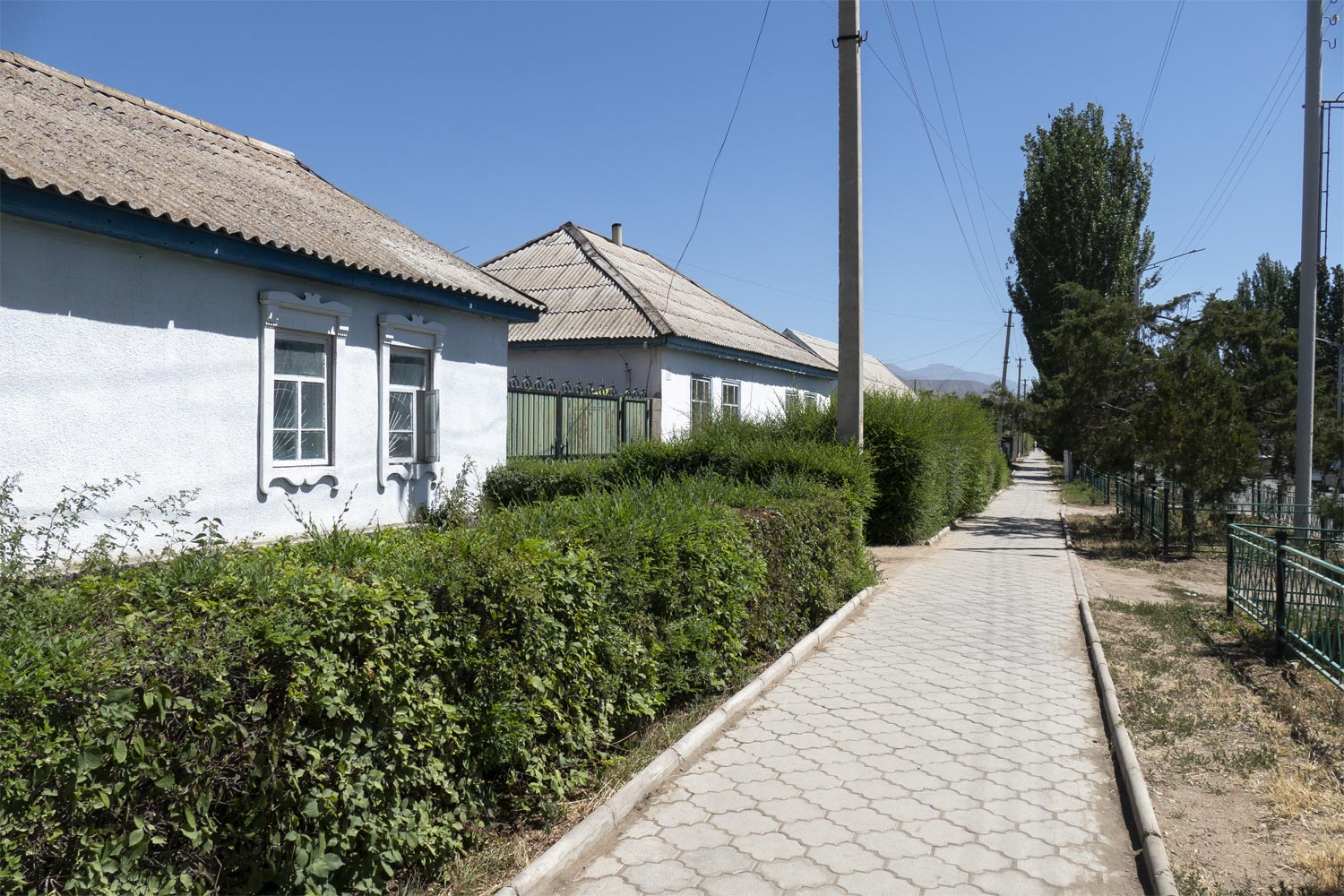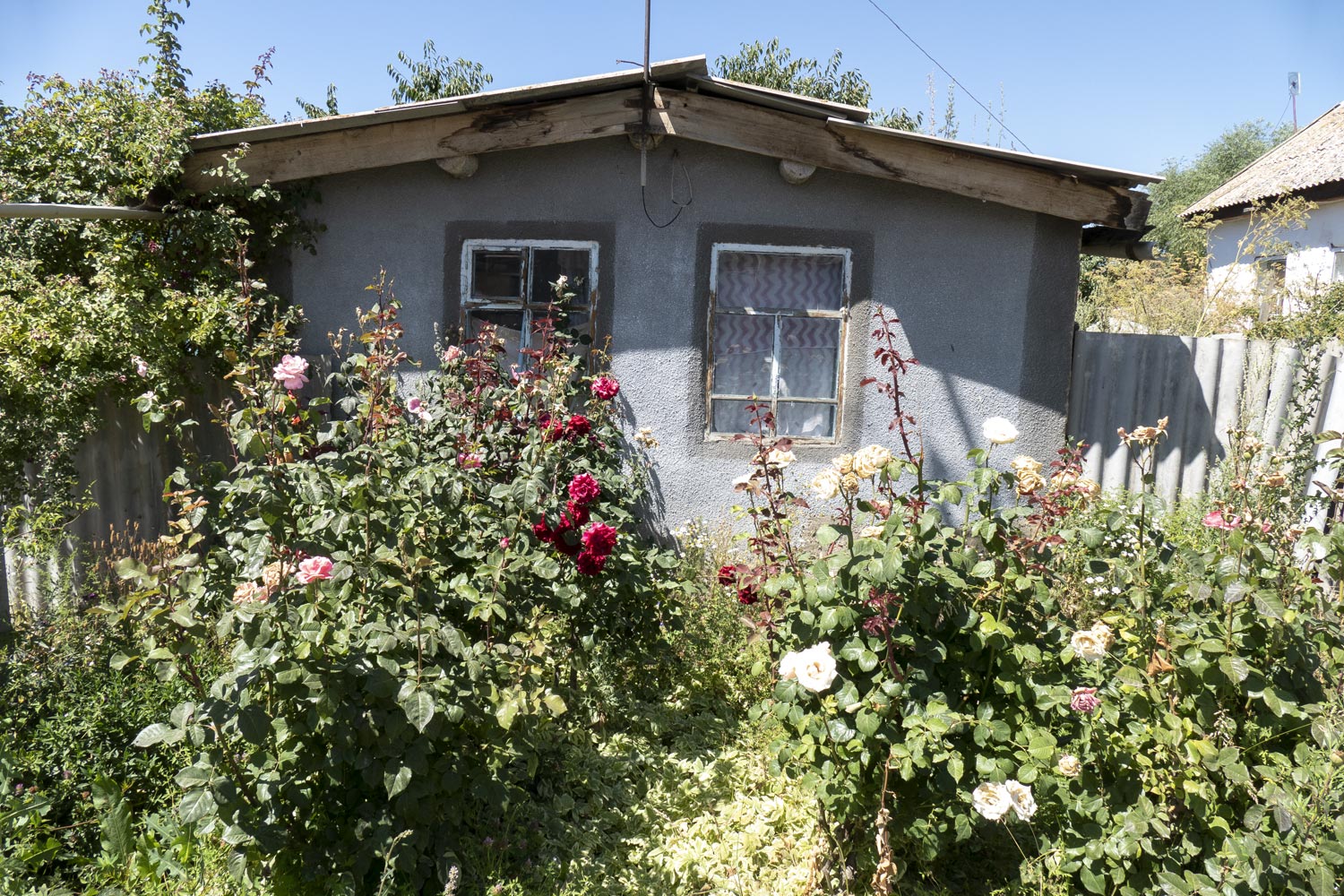 Guesthouse: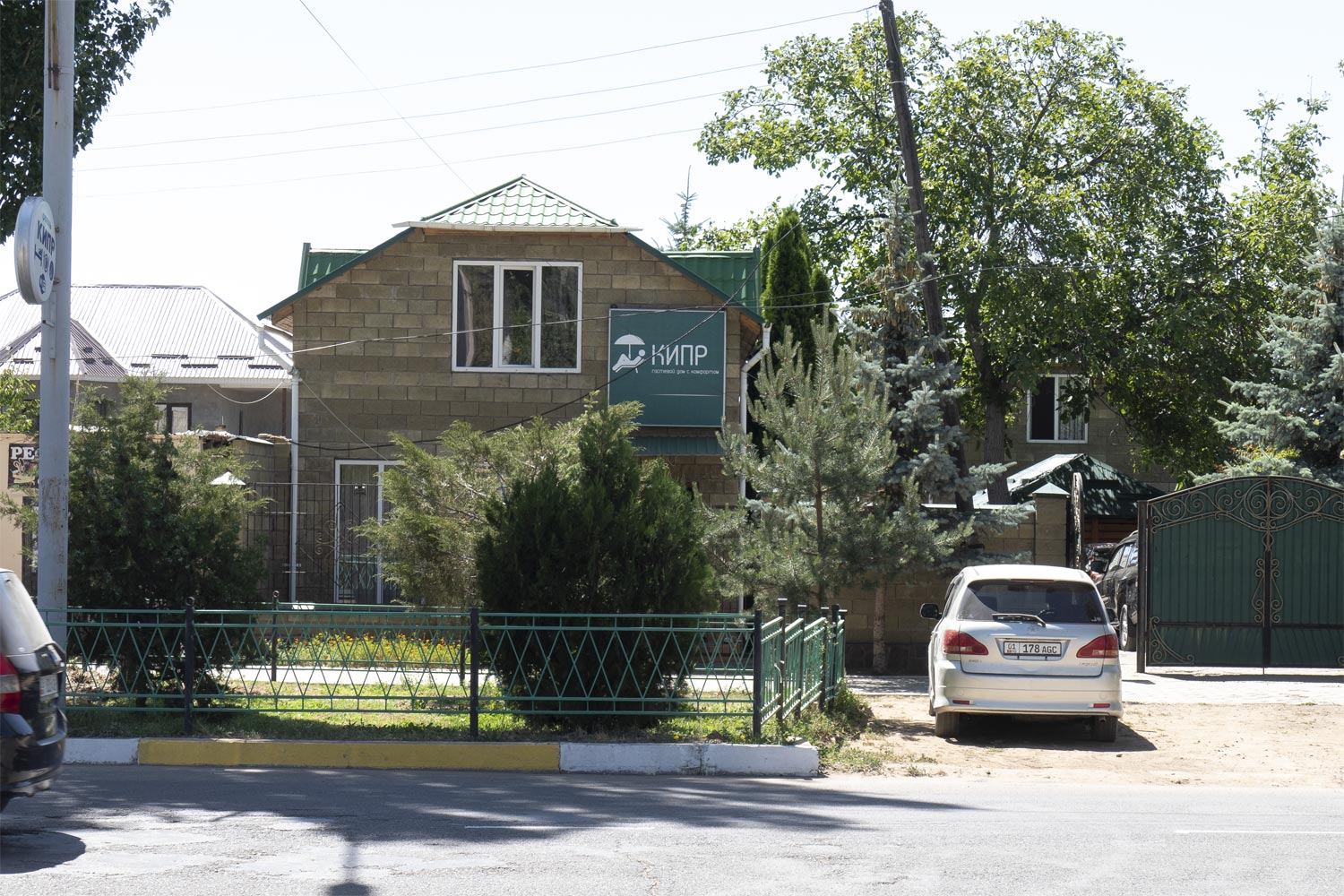 Announcement: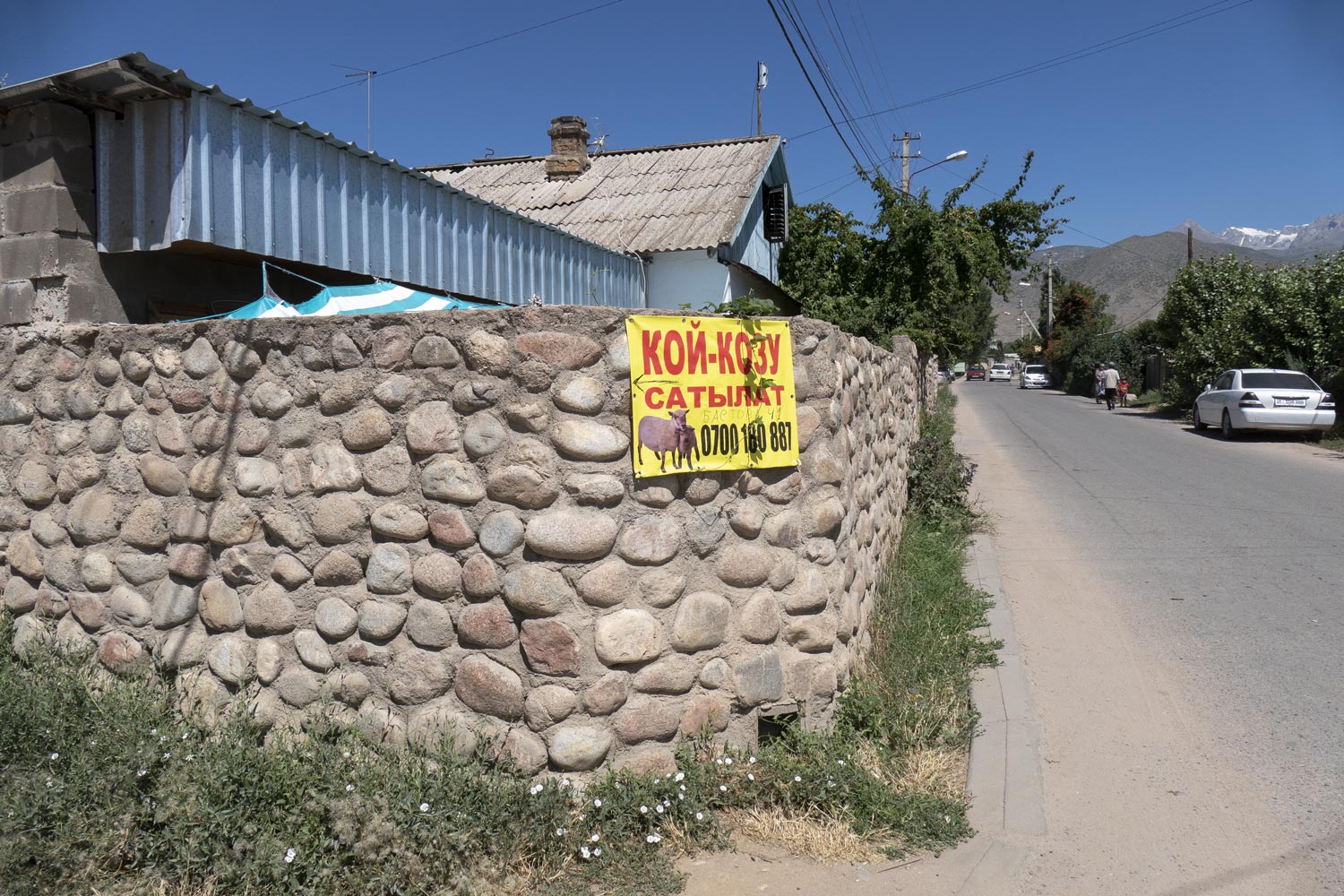 Café: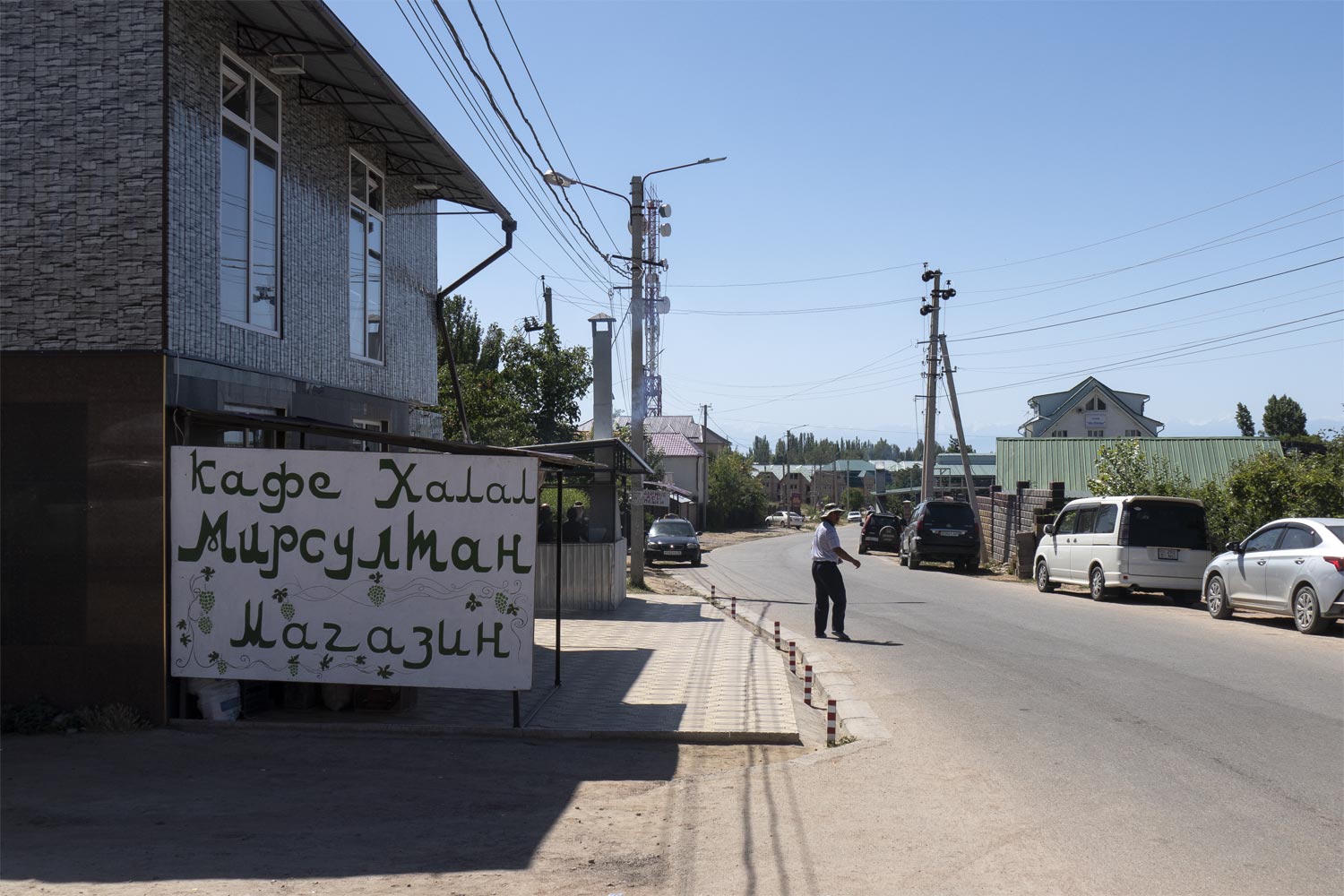 No proper stores in the city. People buy groceries at the market.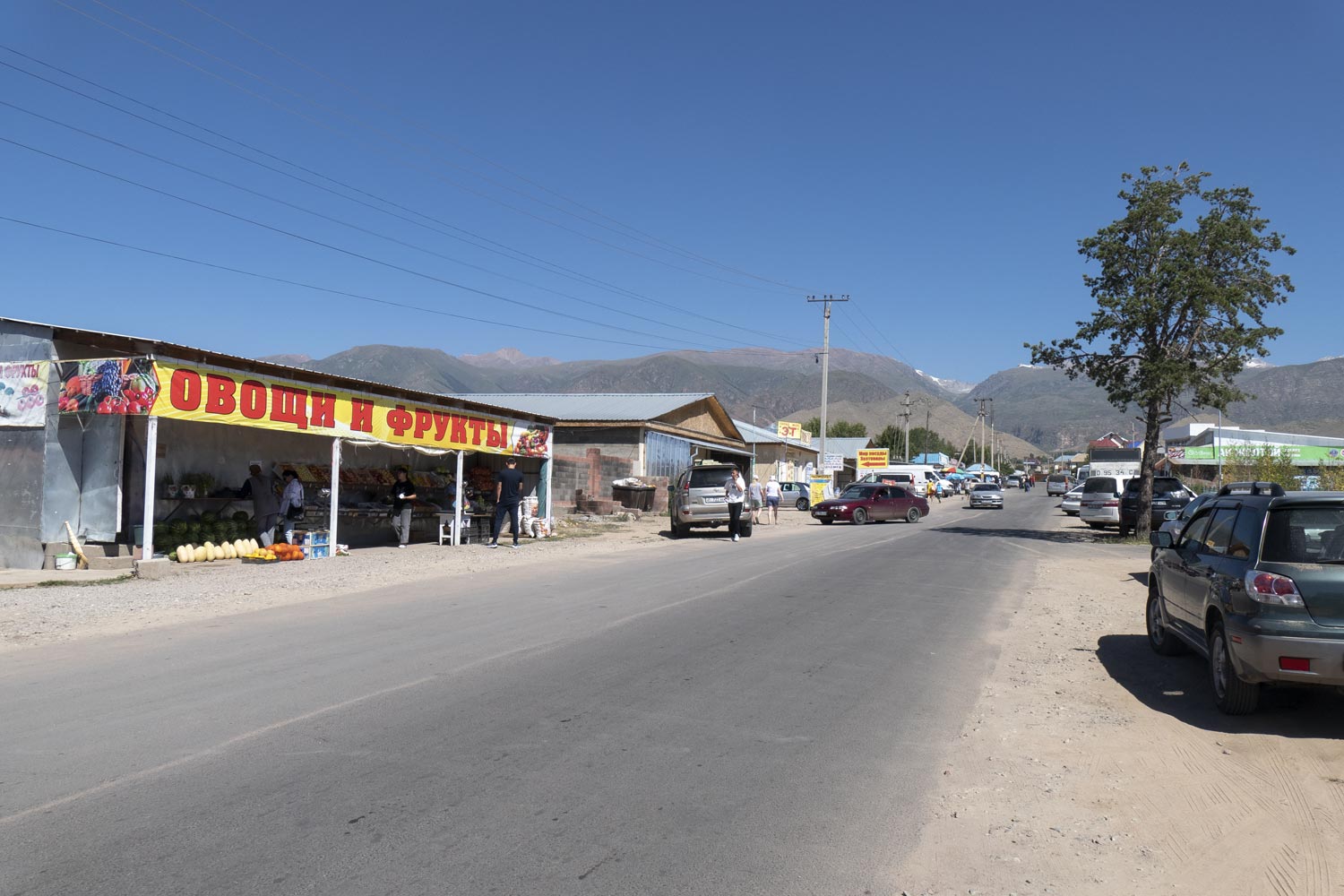 Somewhere you can come across remnants of an ancient civilization.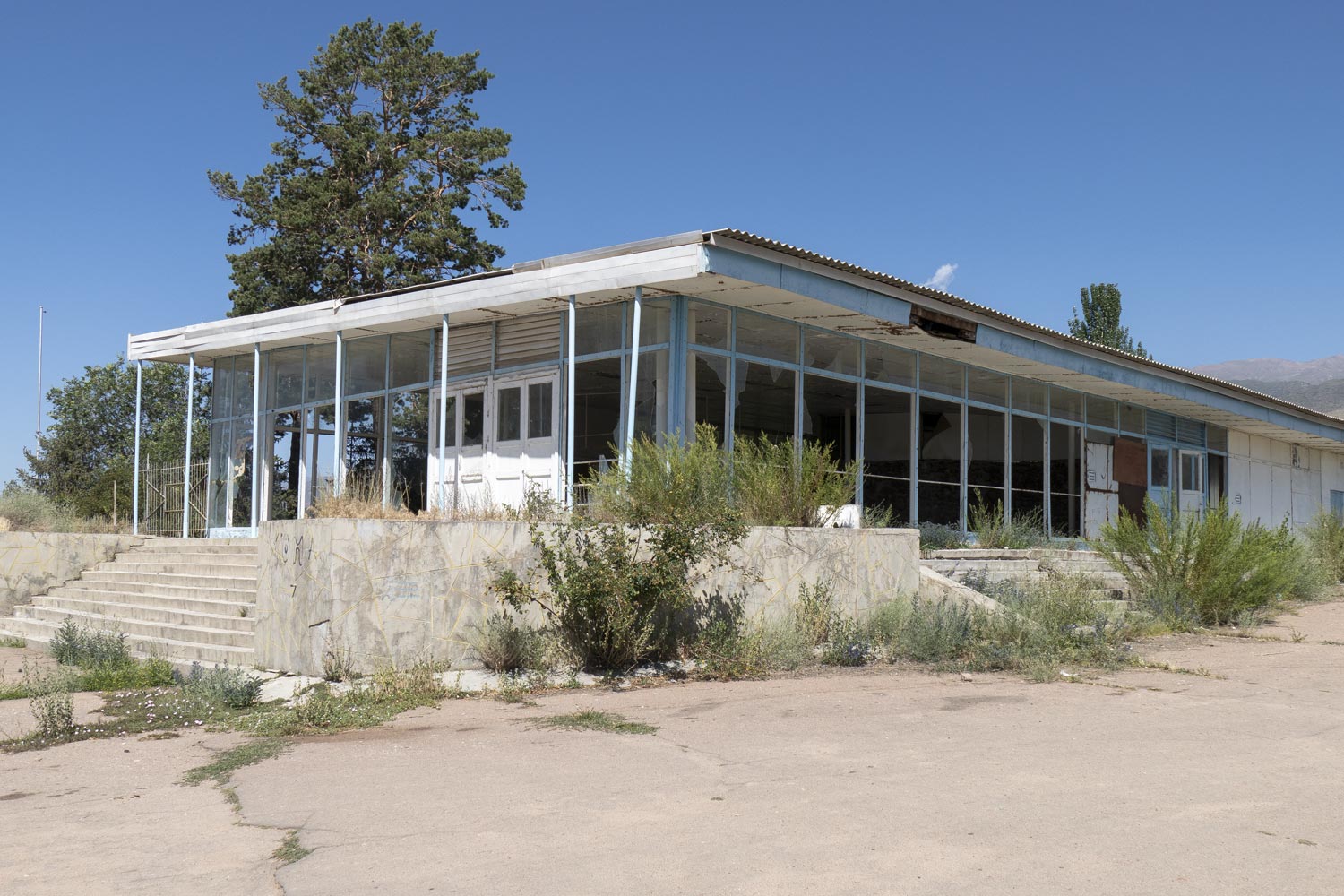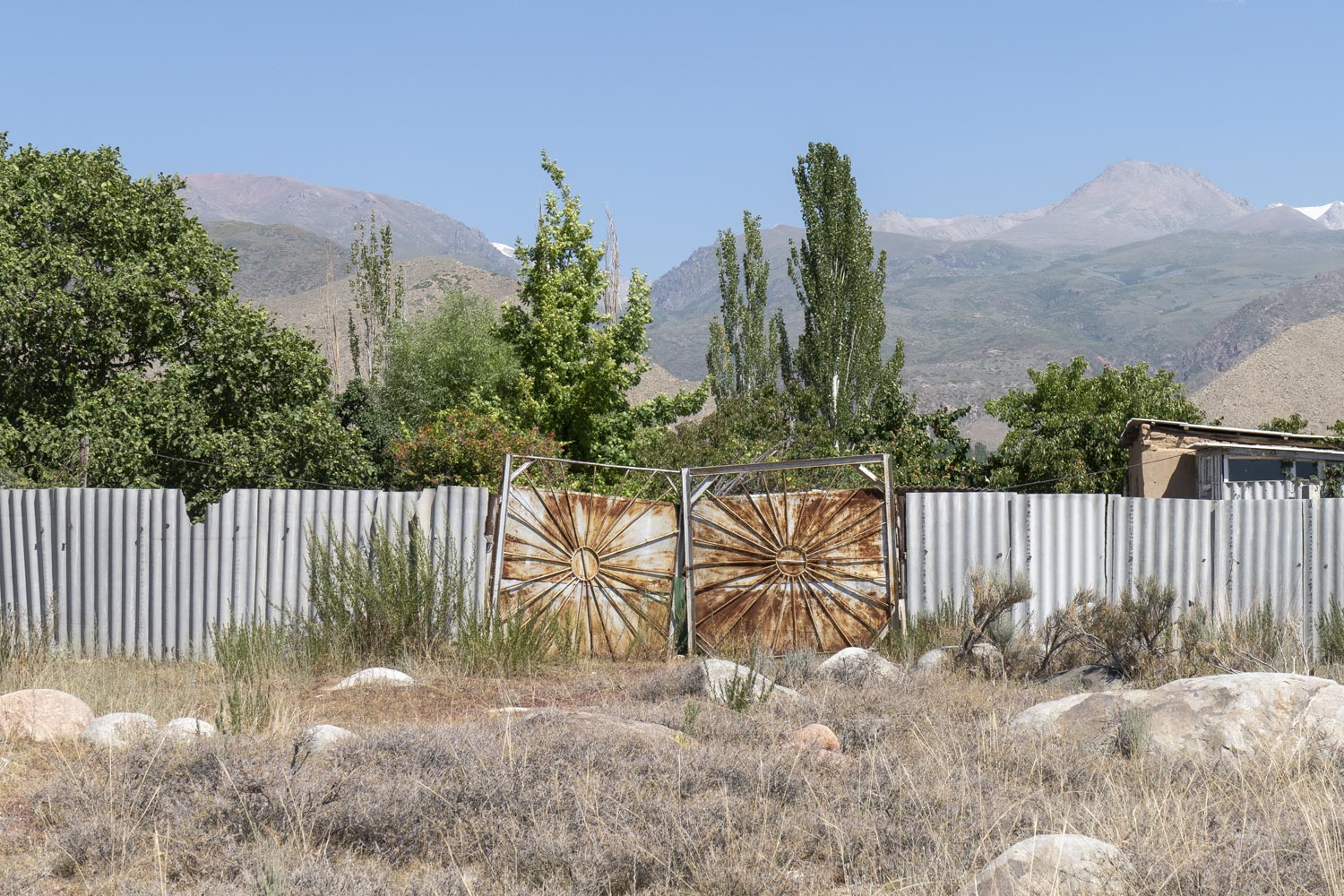 Ancient toilet: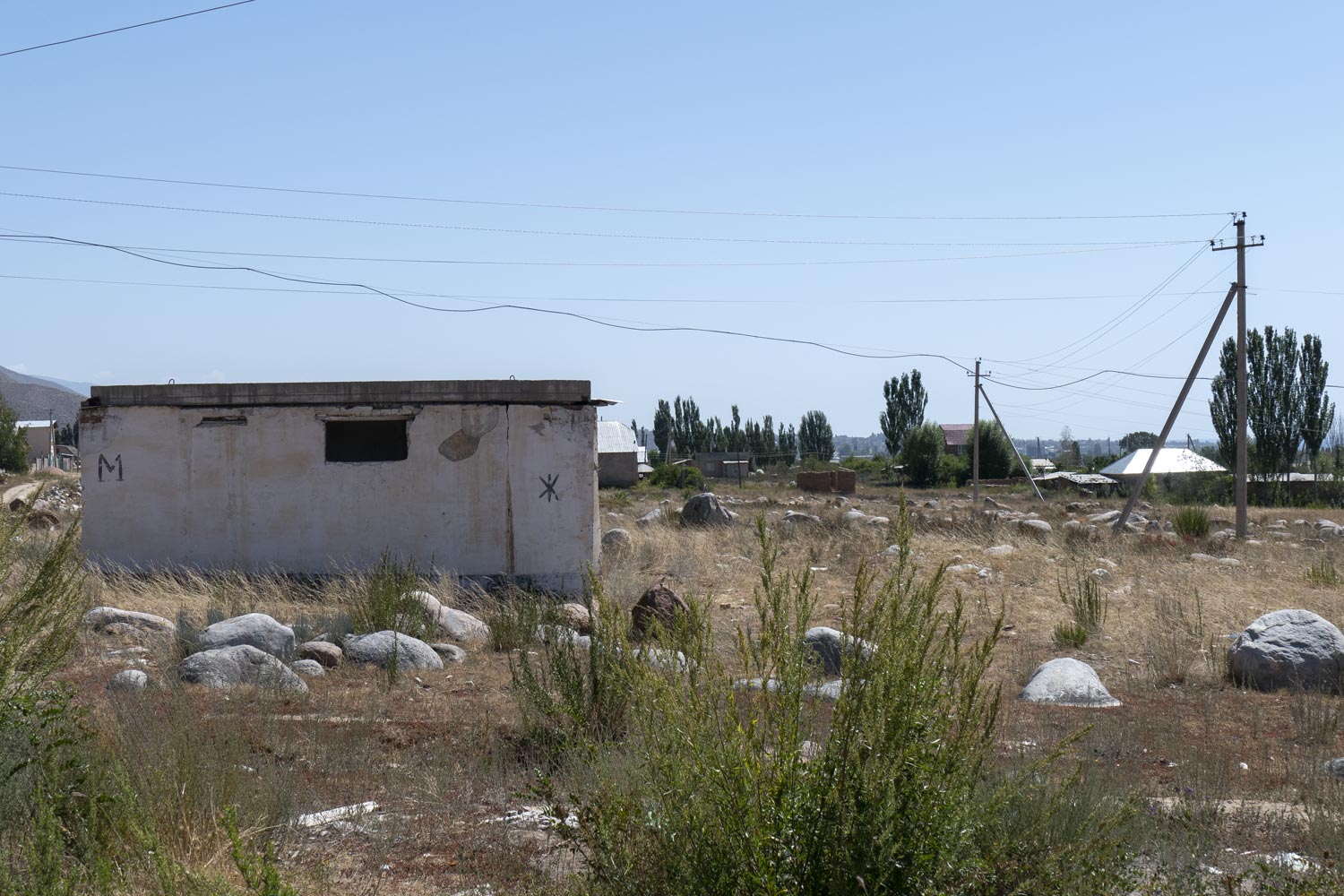 Children's playground under the scorching sun:
The only good road in Cholpon-Ata goes from Bishkek and bypasses the lake.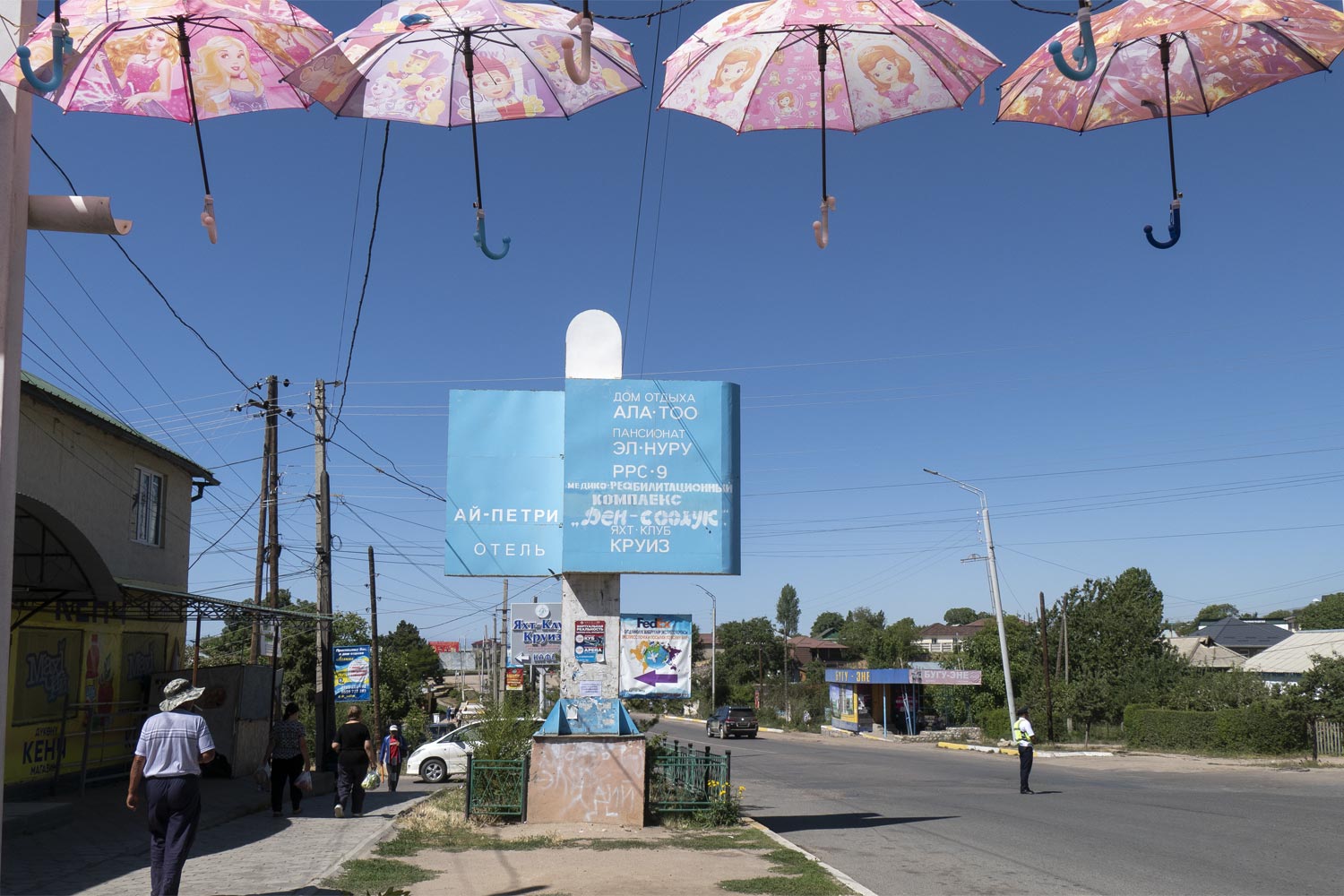 There are almost no other roads.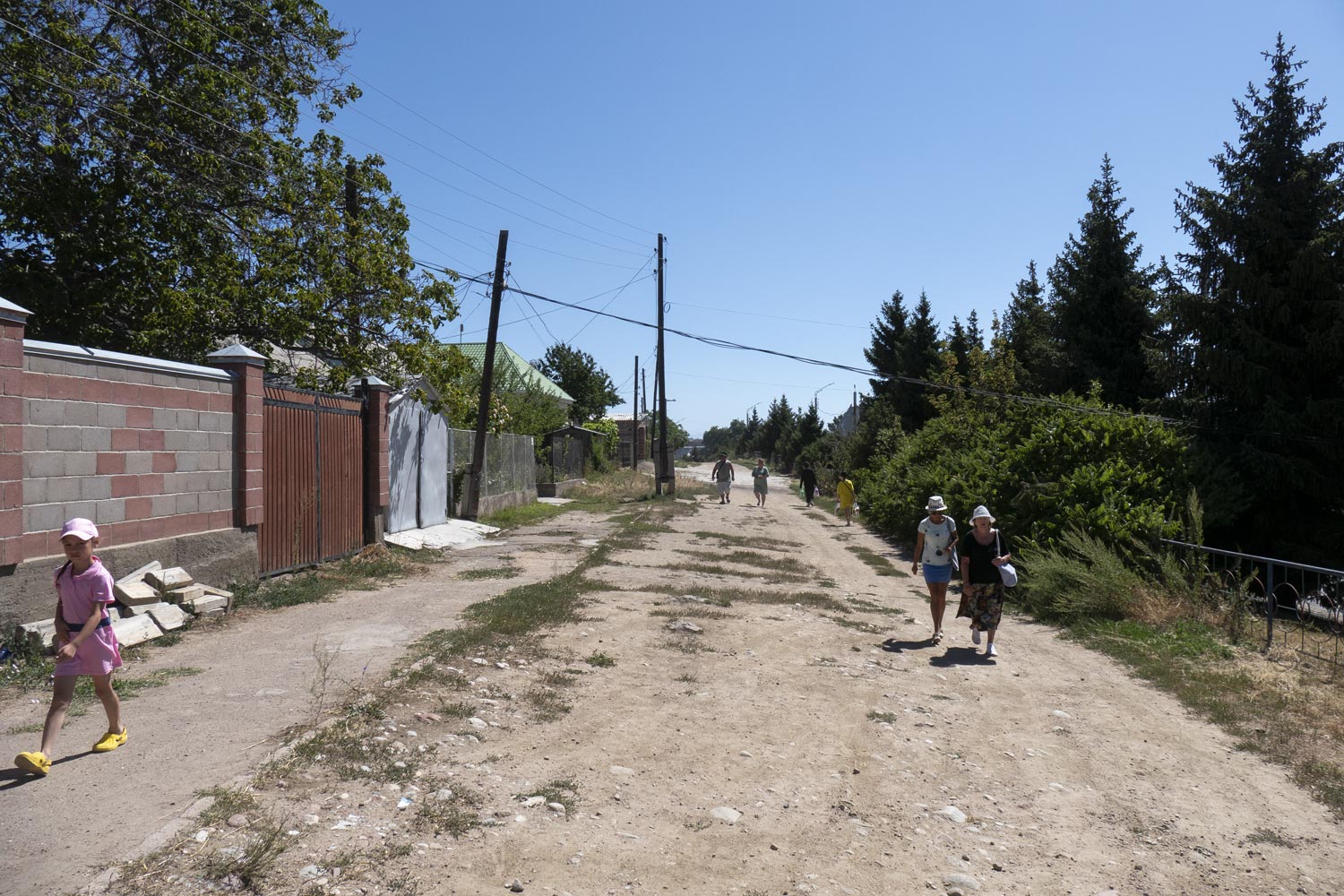 And this is the main problem that kills the whole purpose of the resort's existence. Throughout the city and, it seems, around all of Issyk-Kul, the roads are nothing more than compacted dirt.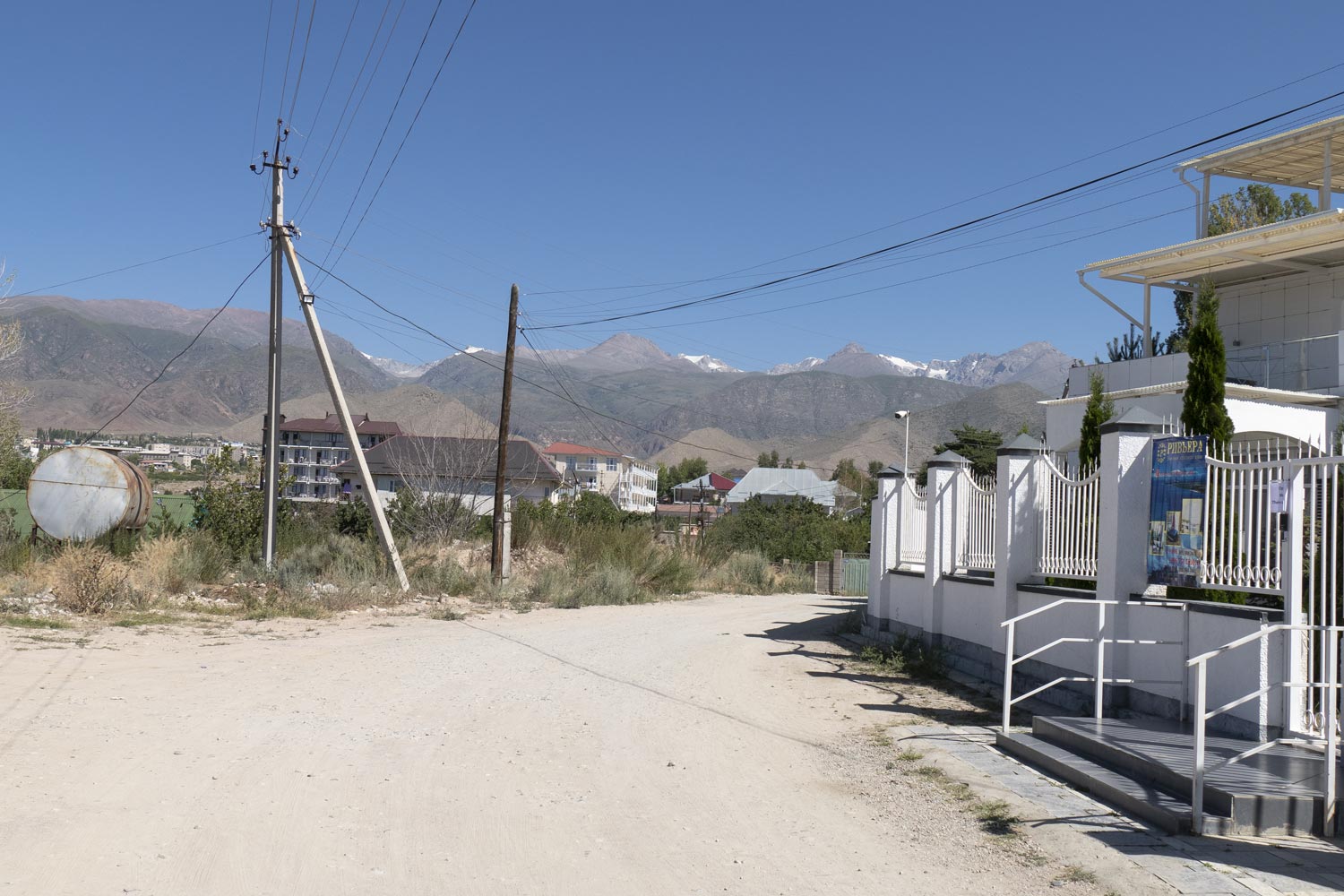 When a car drives on such a road, all the dust rises into the air. It's simply impossible to breathe!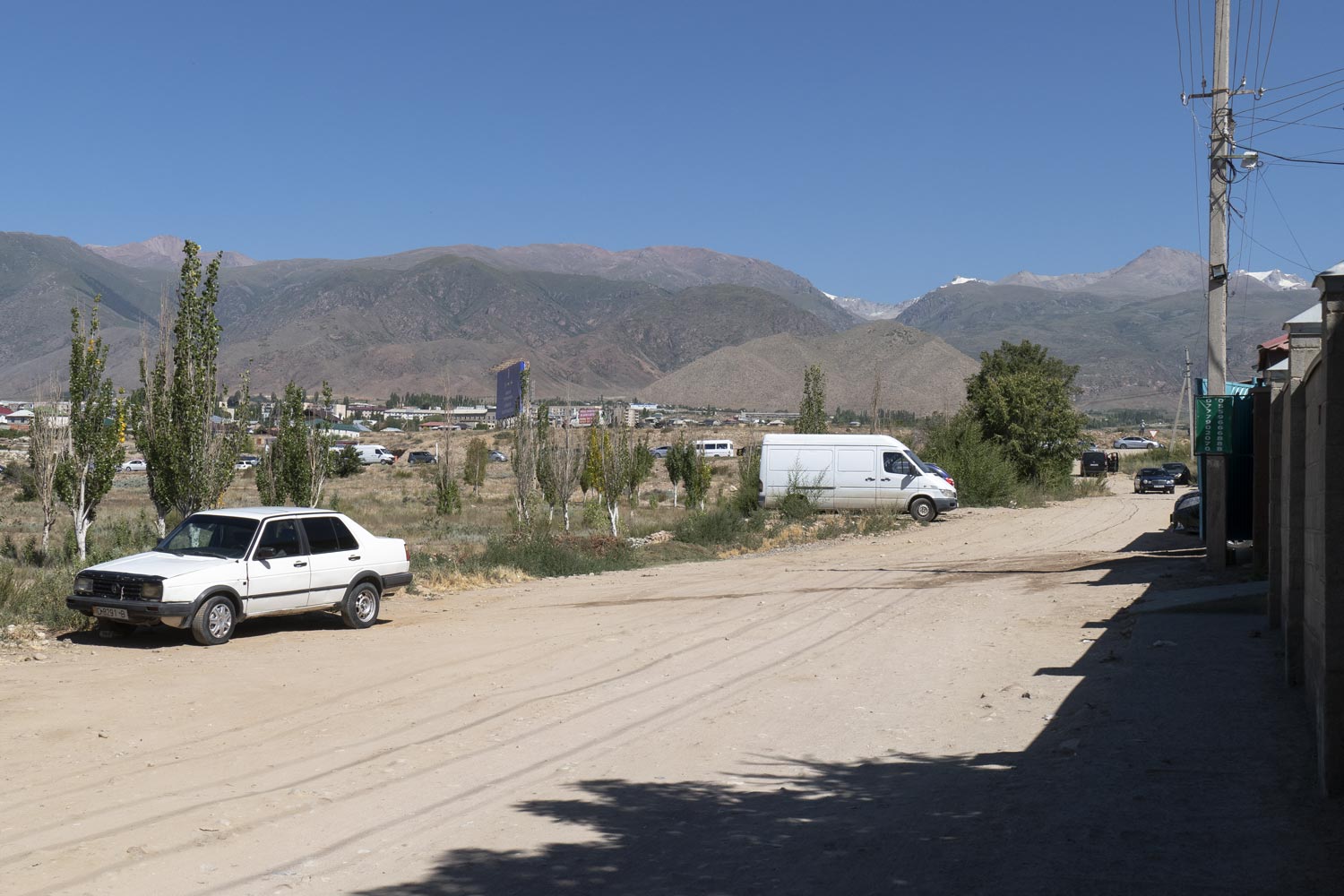 You can only walk to the beach wearing a mask or covering your face with a shirt. For people with allergies, the path to Issyk-Kul is closed under the threat of death.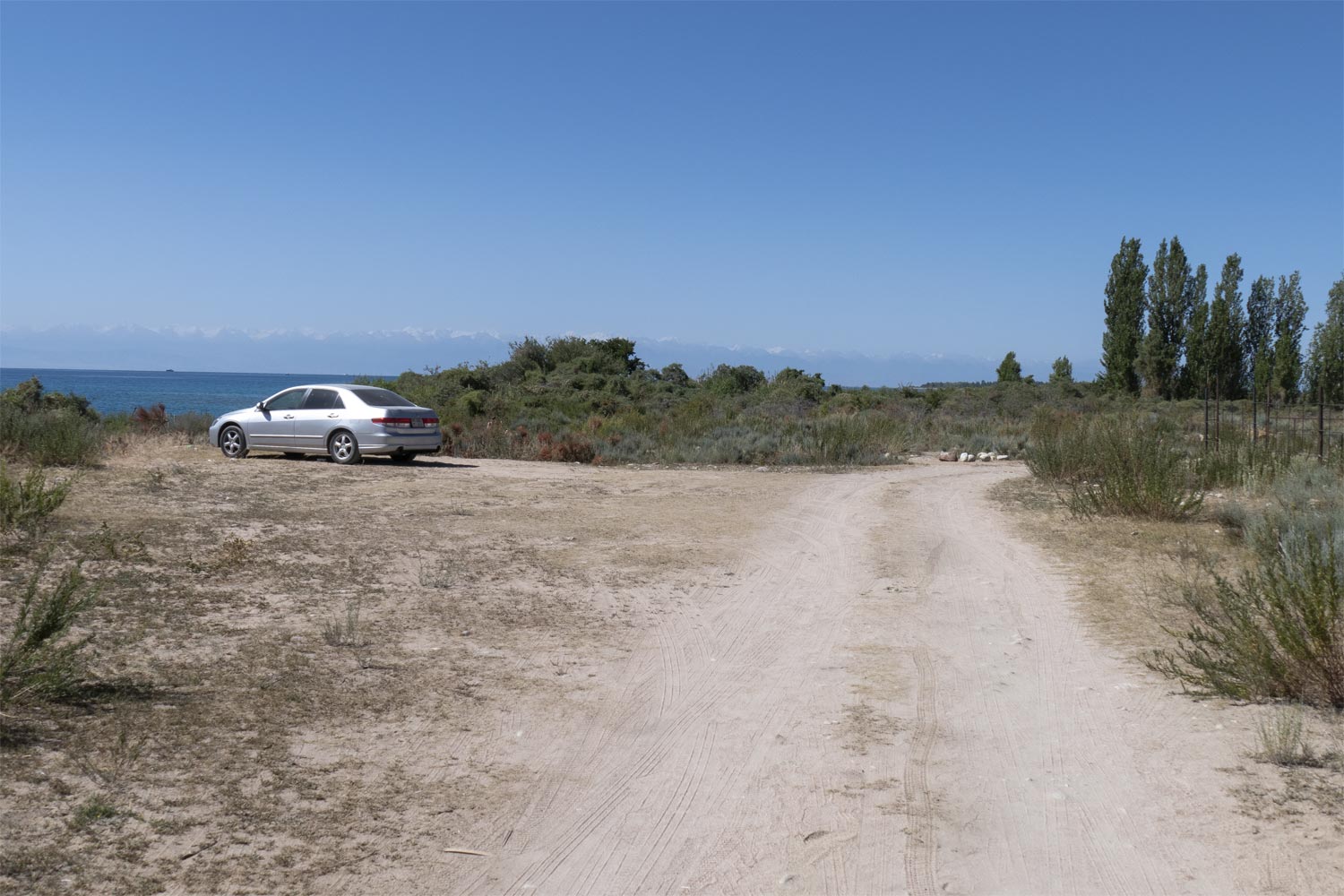 On the outskirts of Cholpon-Ata, there is a sightseeing attraction — petroglyphs similar to the ones I saw in Tanbaly.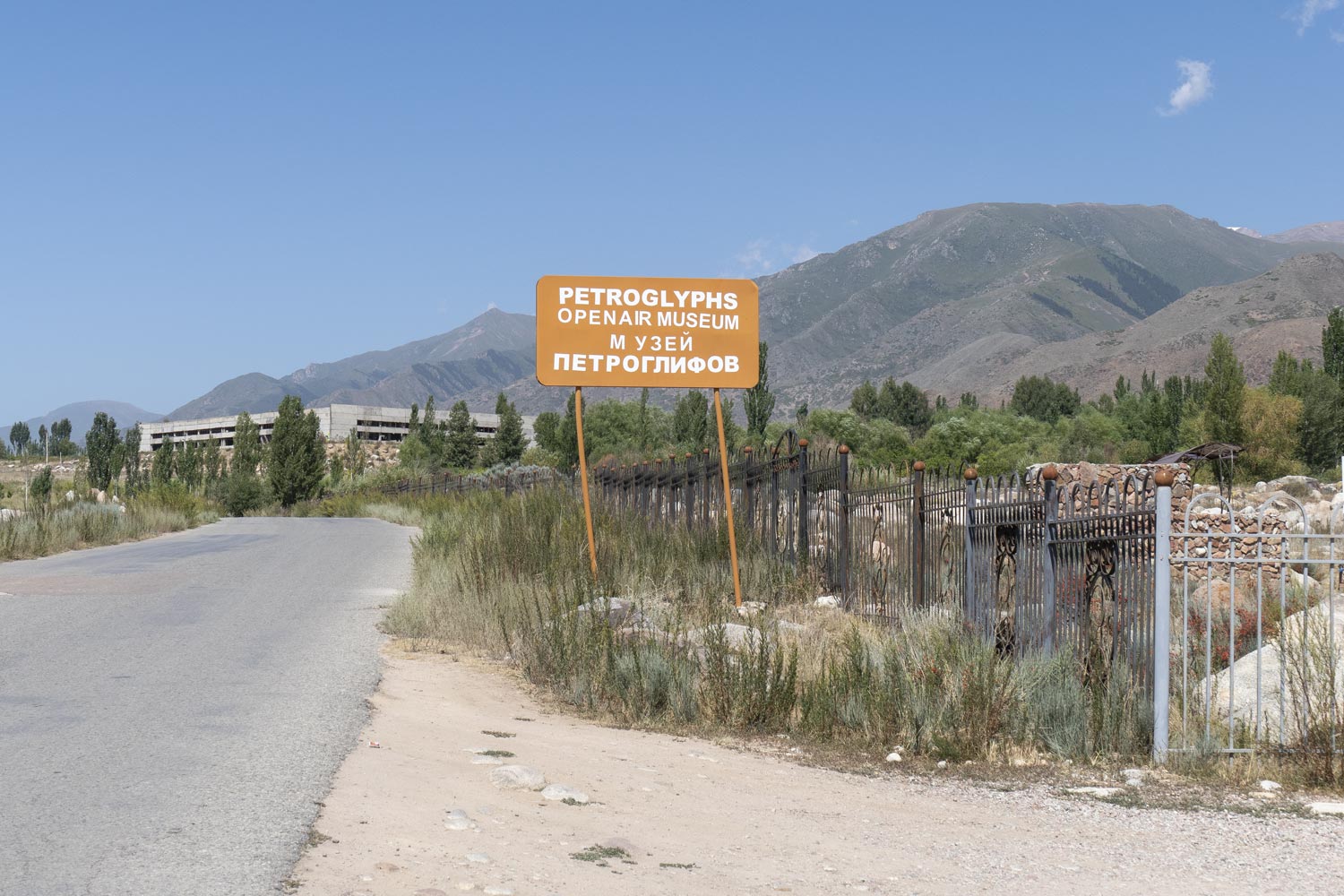 Technically, it is simply a field of boulders with drawings.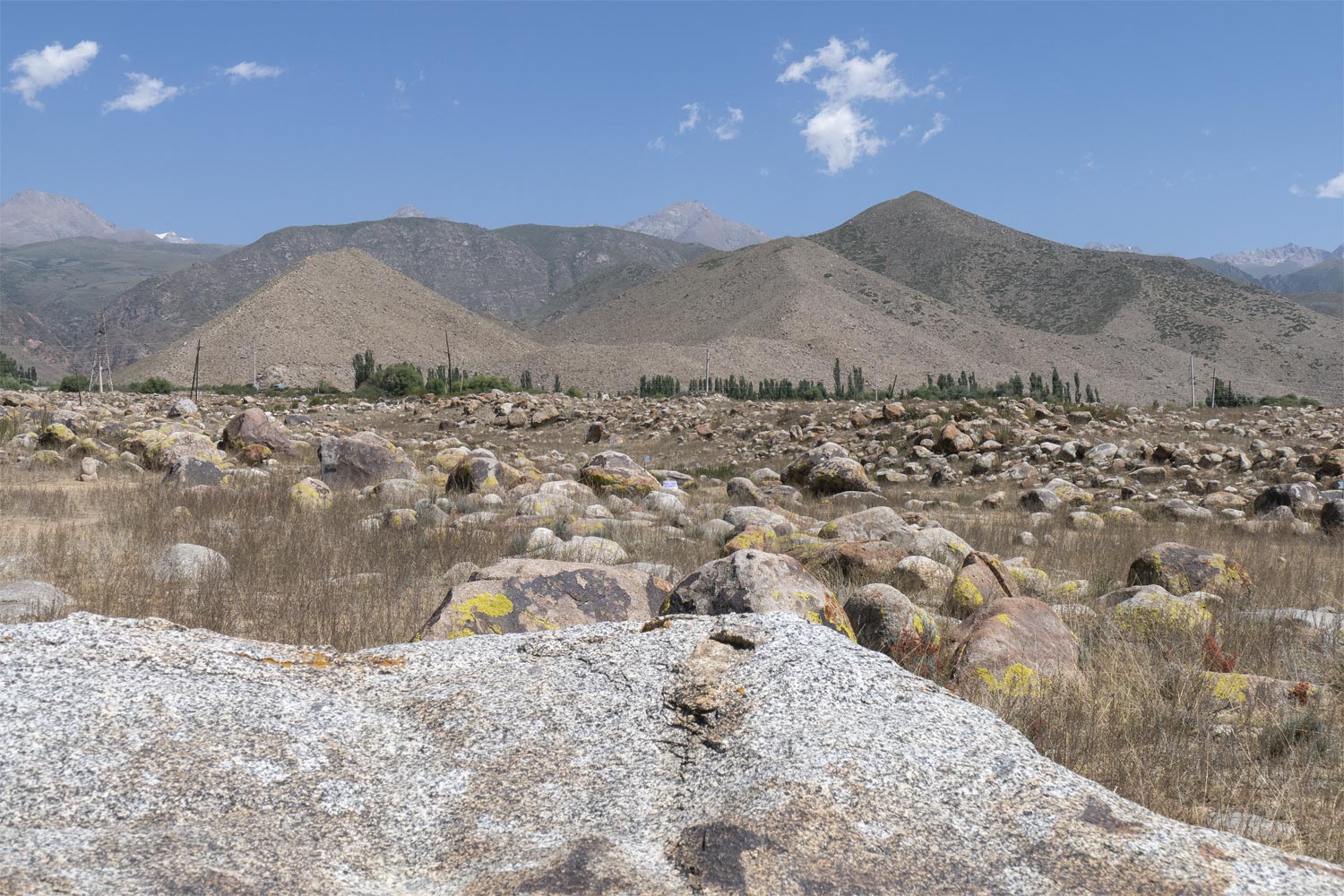 Not as interesting as in Kazakhstan.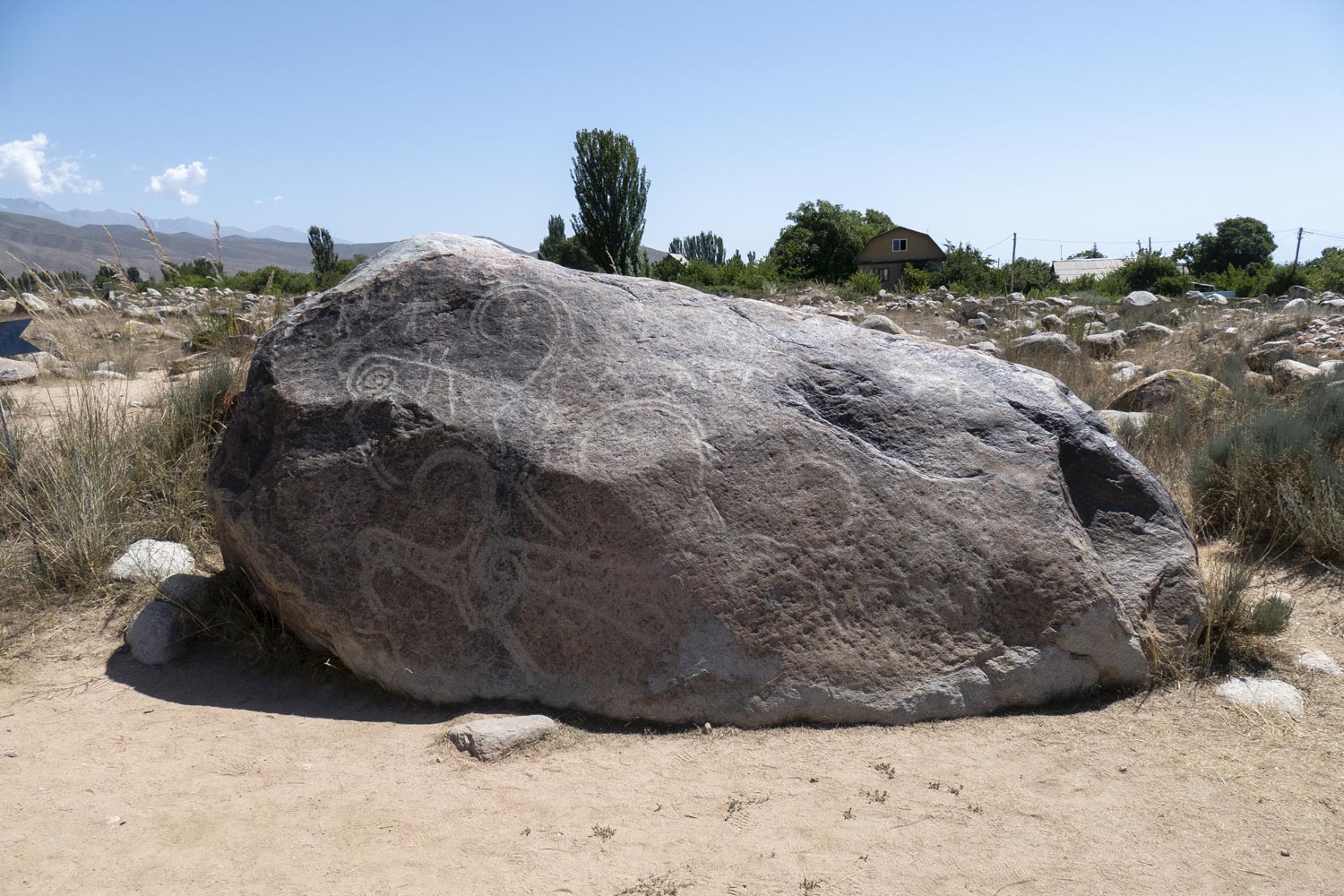 But here they have idols.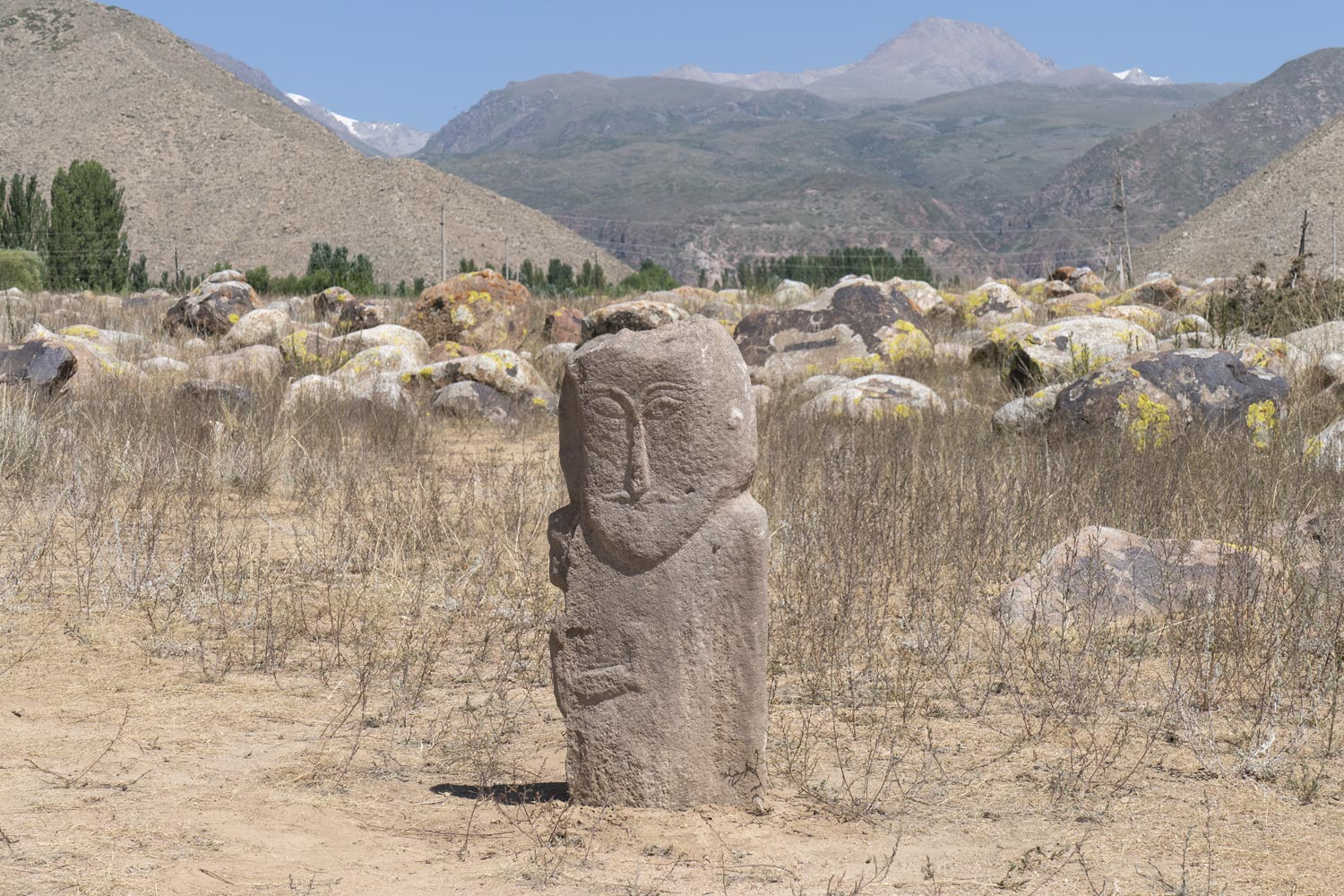 And a charming view of the ruined Soviet resort.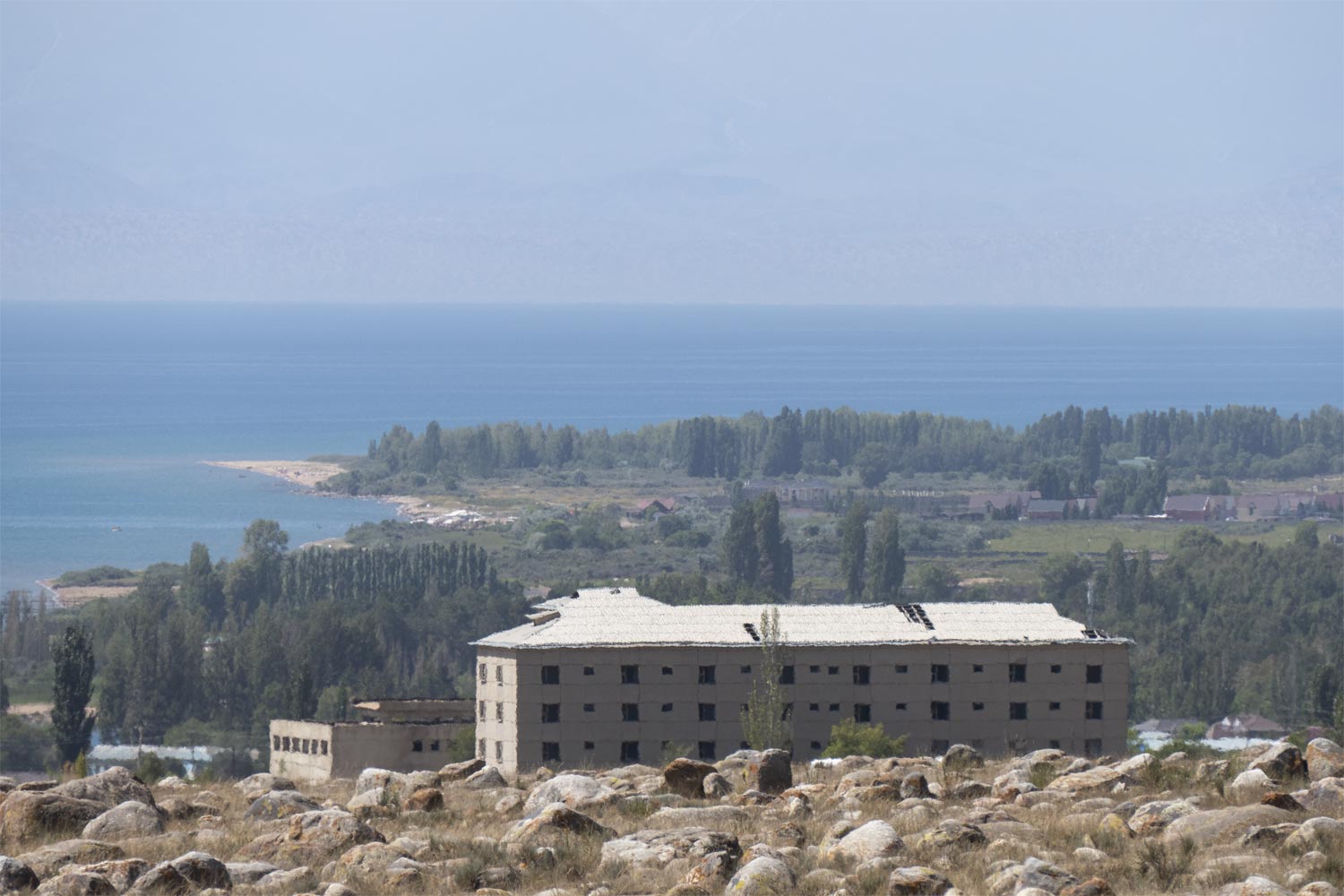 Not far from Cholpon-Ata, I found an airport with direct flights to Moscow. And used it.