Stockholm
However banal it may sound, Stockholm is the museum capital of Europe. You can't come to Stockholm and not visit some museum.
The coolest museum in Stockholm is, of course, the Vasa Museum. Yes, it's the one with the ship.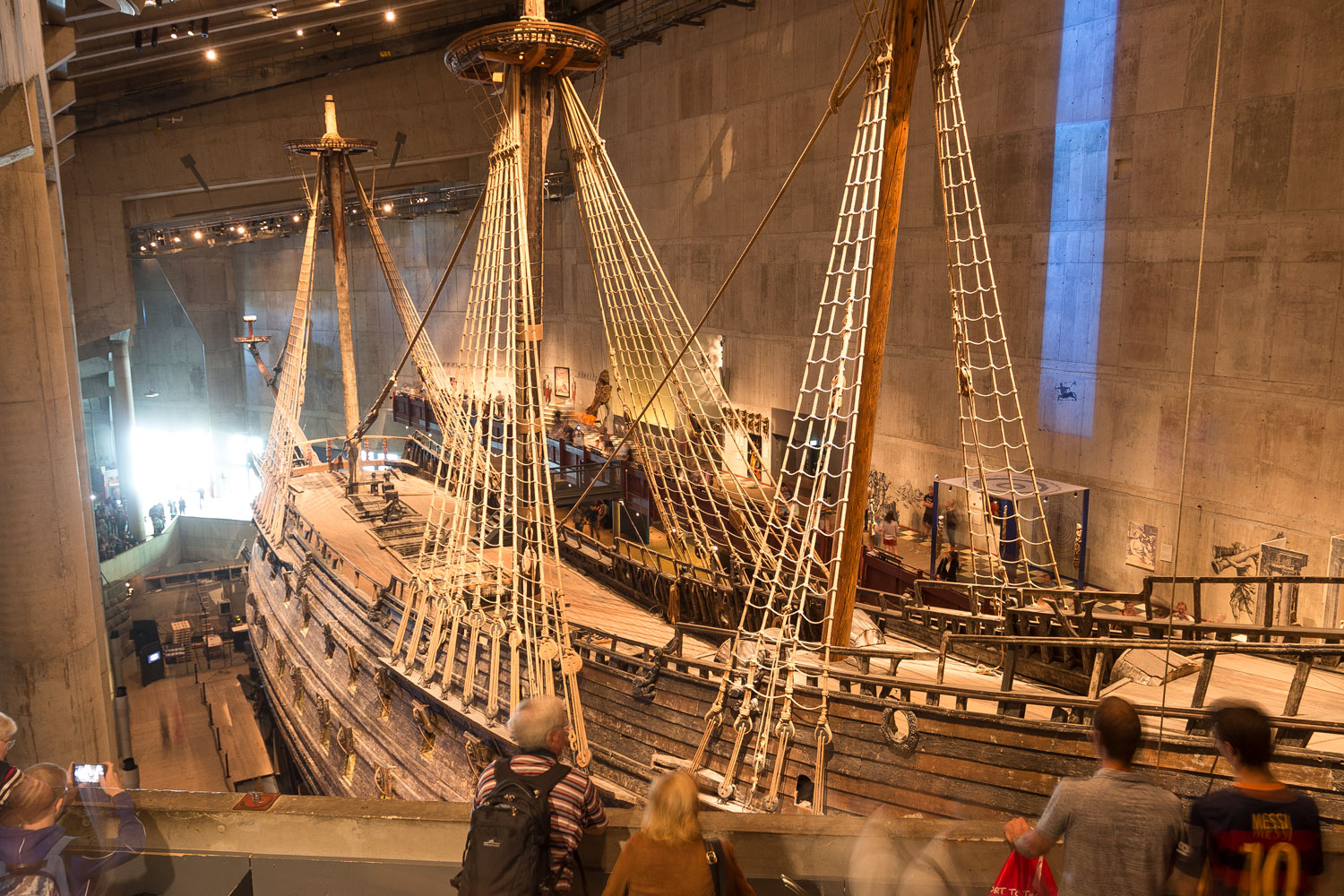 I haven't seen anything more impressive in life yet. You can even go on deck and into the cabins of the ship.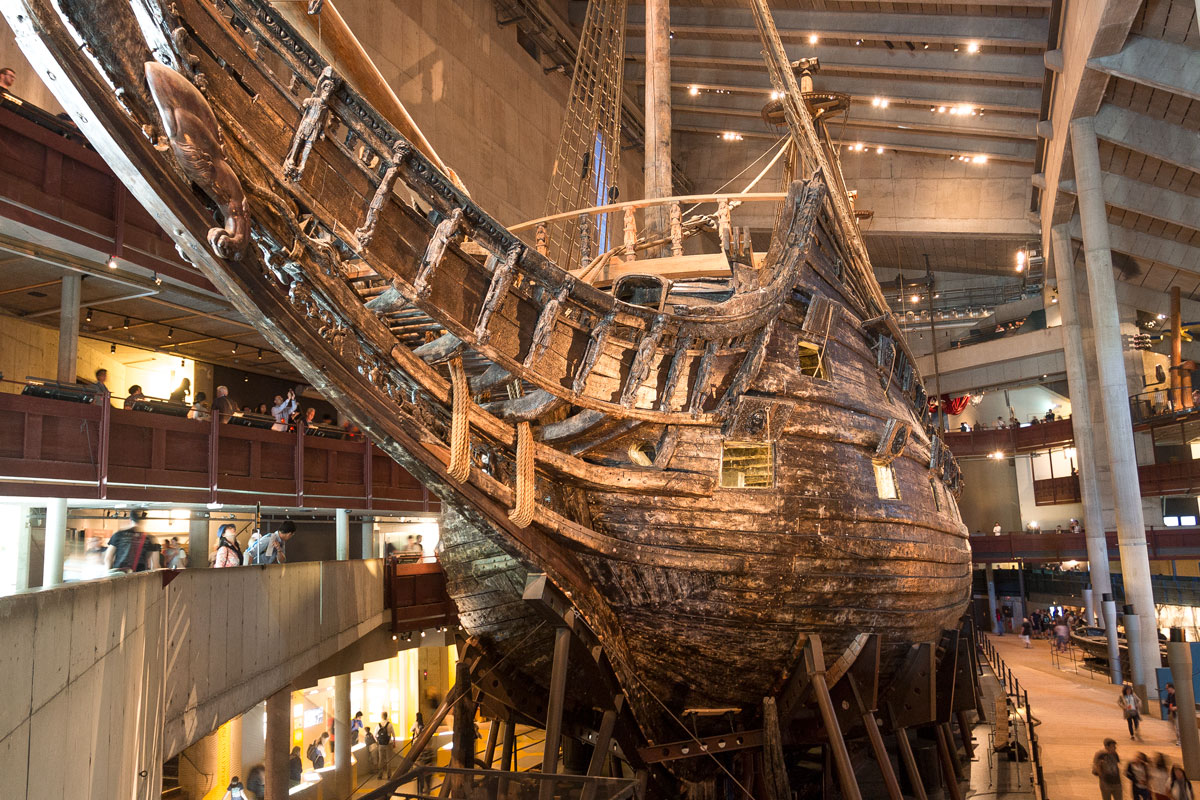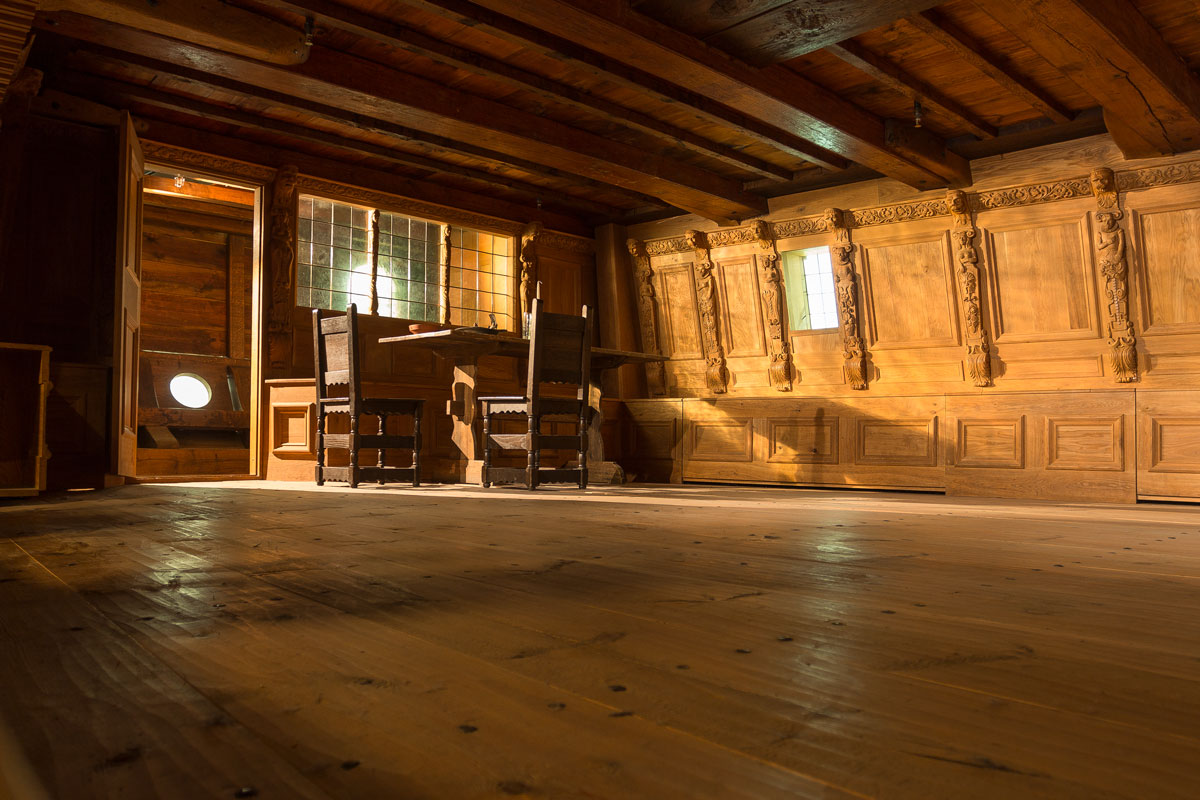 The Swedish Army Museum is much less known. However, it is incredibly cool and free of charge.
The exhibition in the museum is roughly as follows. For half an hour, the visitor walks through gloomy halls, a battlefield arena. There is hardly any light, everything is dim. The sound accompaniment includes howling wind and crackling of fires. The characters are remnants of the Swedish army, homeless residents, emaciated dogs, and decomposing corpses.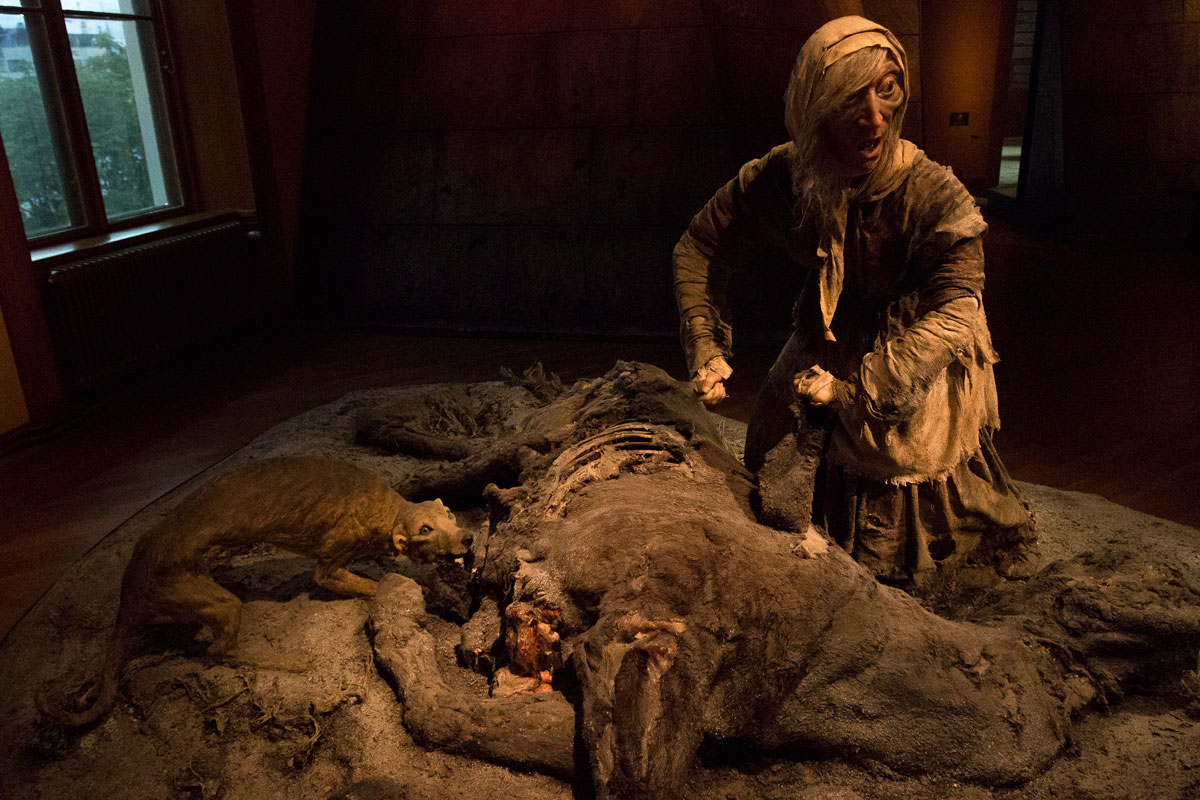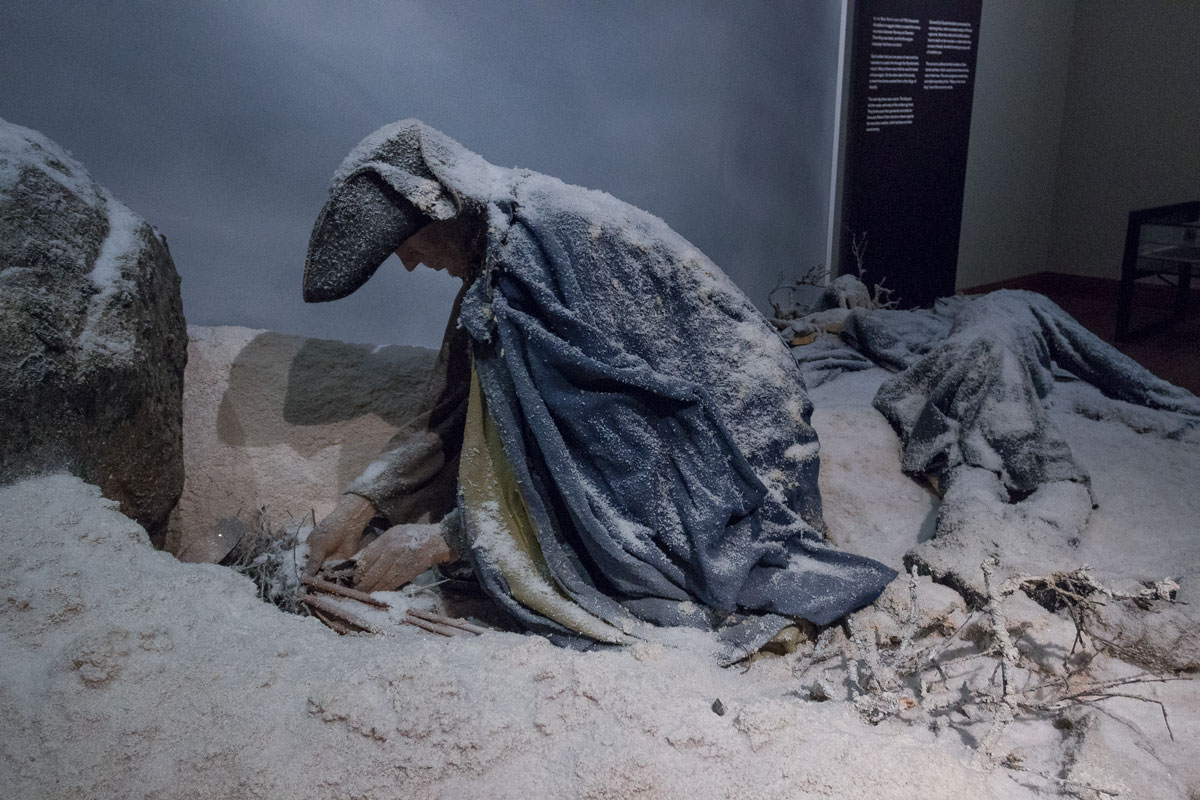 When you're about to start howling from this hopeless gloominess, it suddenly ends, and you find yourself in a brightly lit royal chamber. There, under the crackling fireplace, with a glass of wine and a smoking pipe, sits some disheveled man in ceremonial attire, examining the blueprint of a new palace.
And here you realize why they took you on that half-hour tour of war: to contrast and show what the ruling powers were occupied with while the people were dying in stacks during the war.
A mind-blowing experience is guaranteed. The author returned to the war room twice, unable to believe what they had witnessed. After that, it becomes shameful to support any war in any way.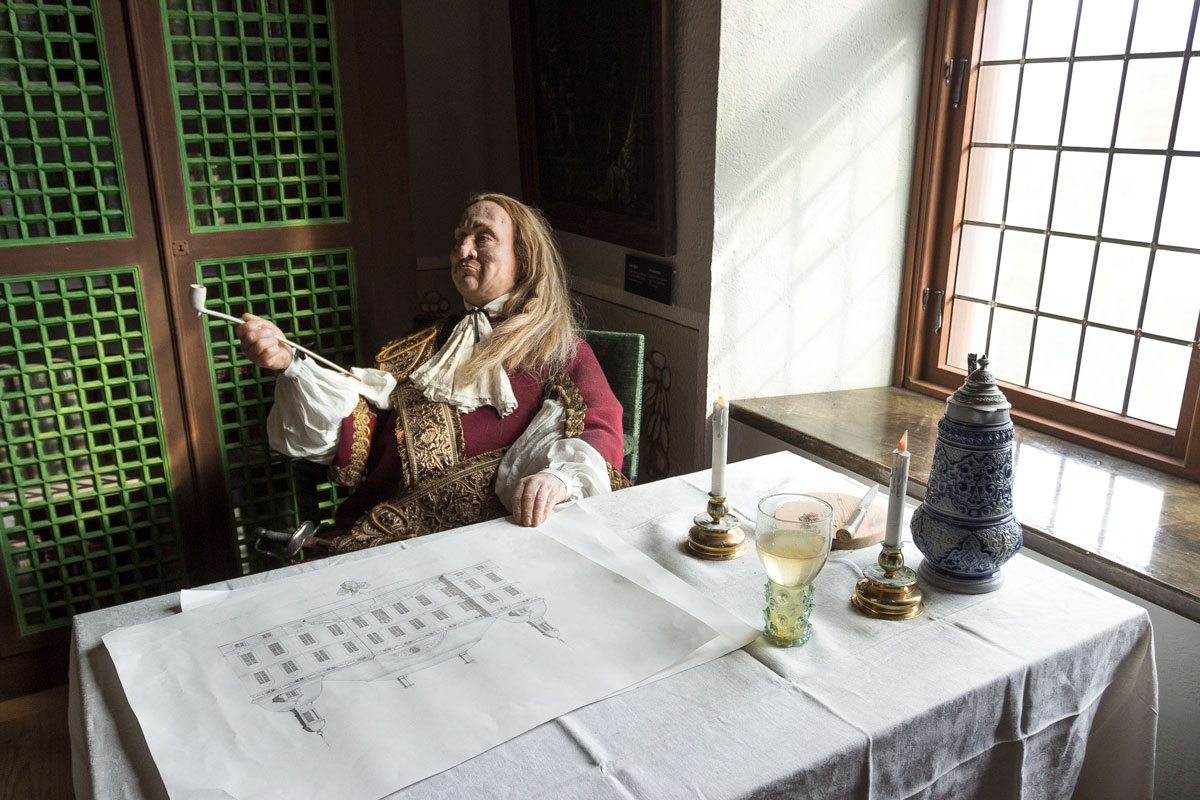 But that's not all. In the same museum, Russian flags from the time of the Great Northern War are displayed. Swedes say that there are no such flags left in Russia itself, at least not in museums.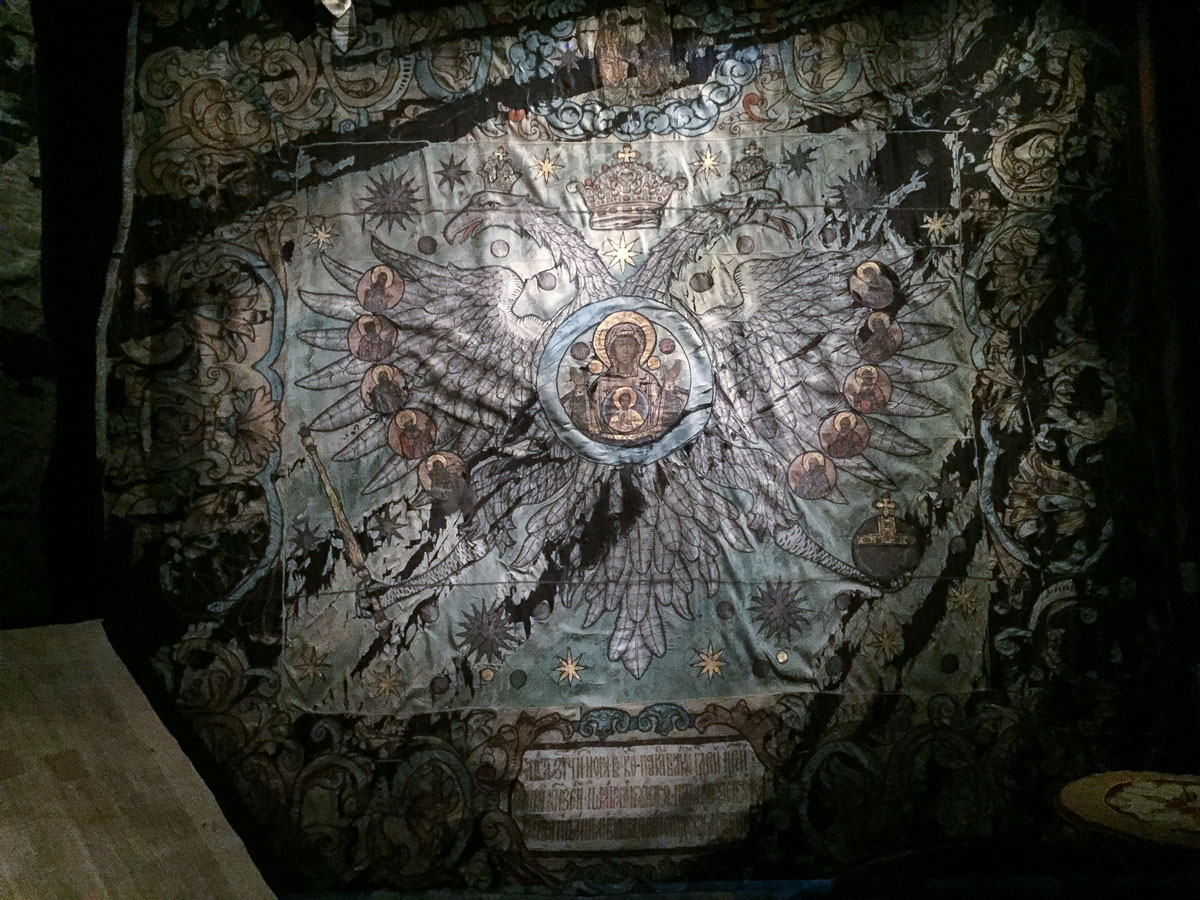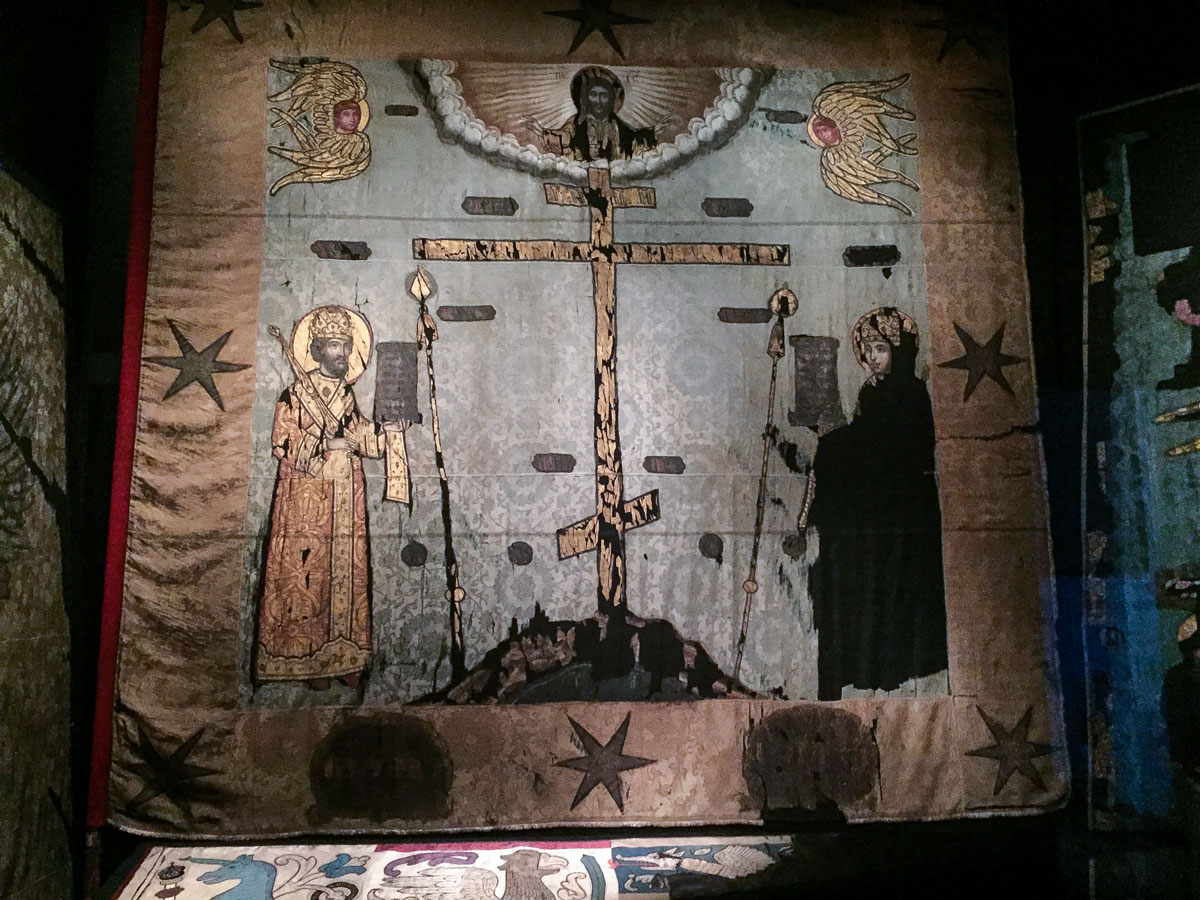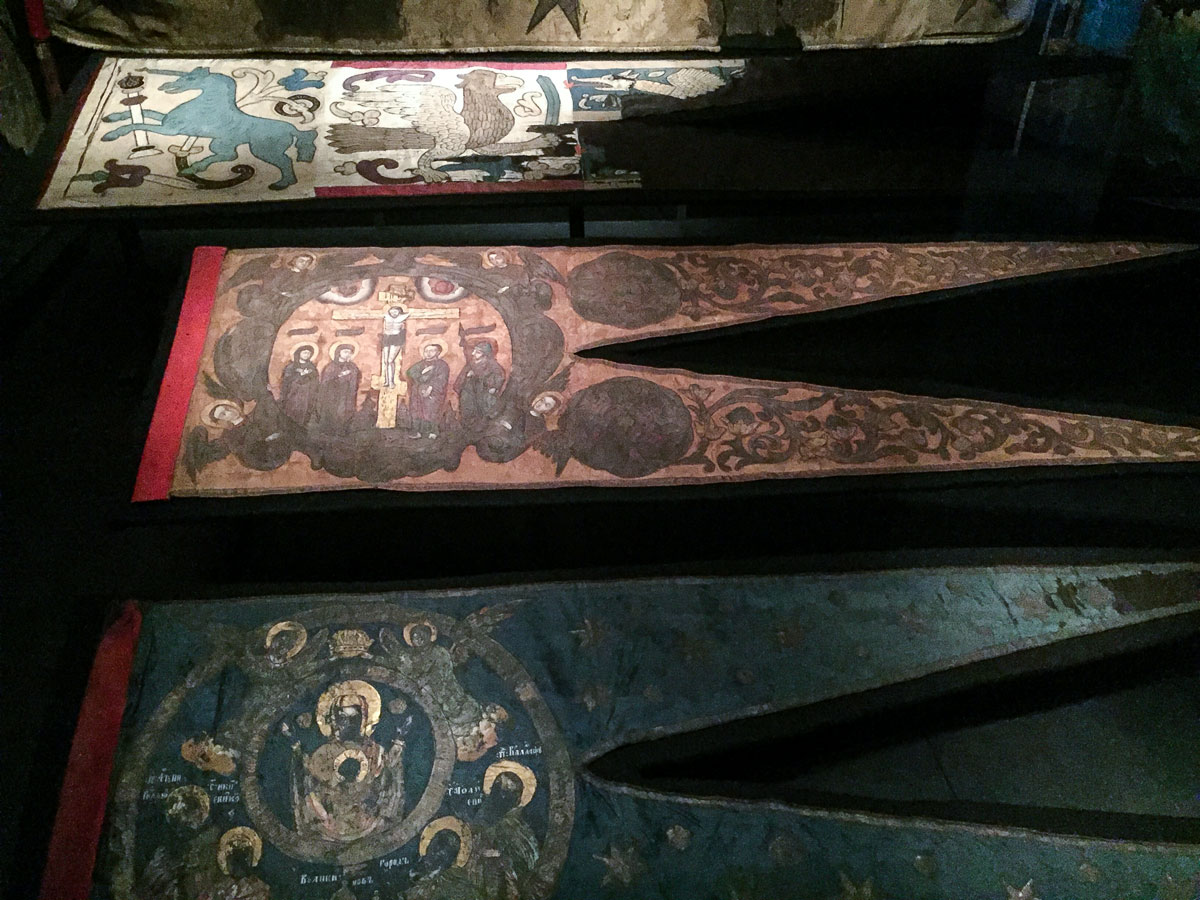 It's worth going to Stockholm again and spending a week visiting museums.
⁂
Stockholm is good.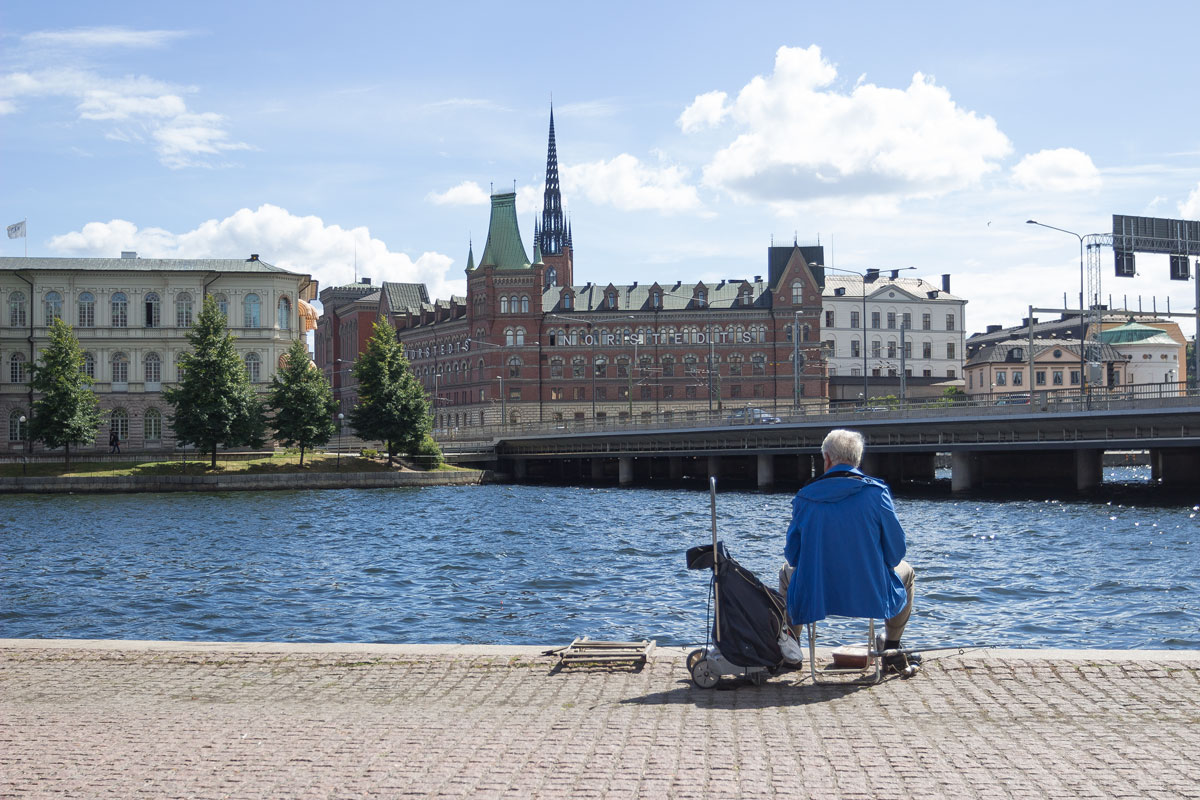 Stockholm is such a luxurious Riga.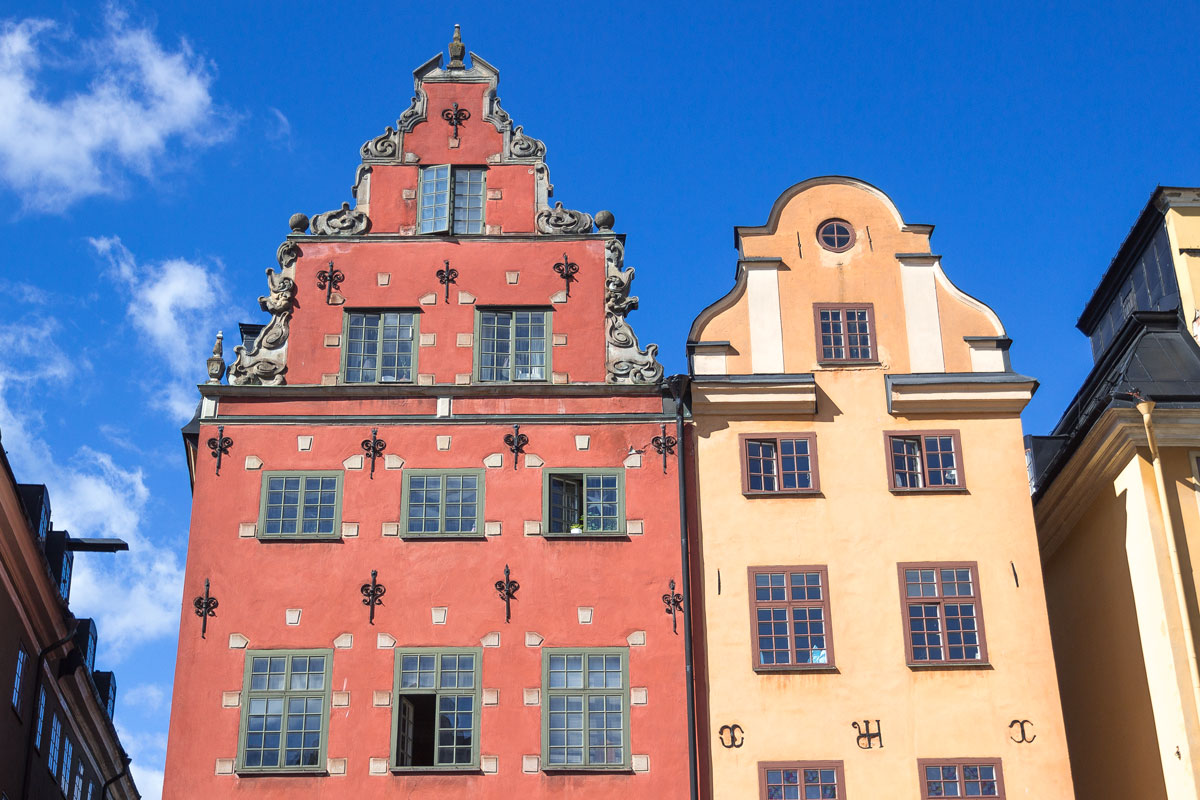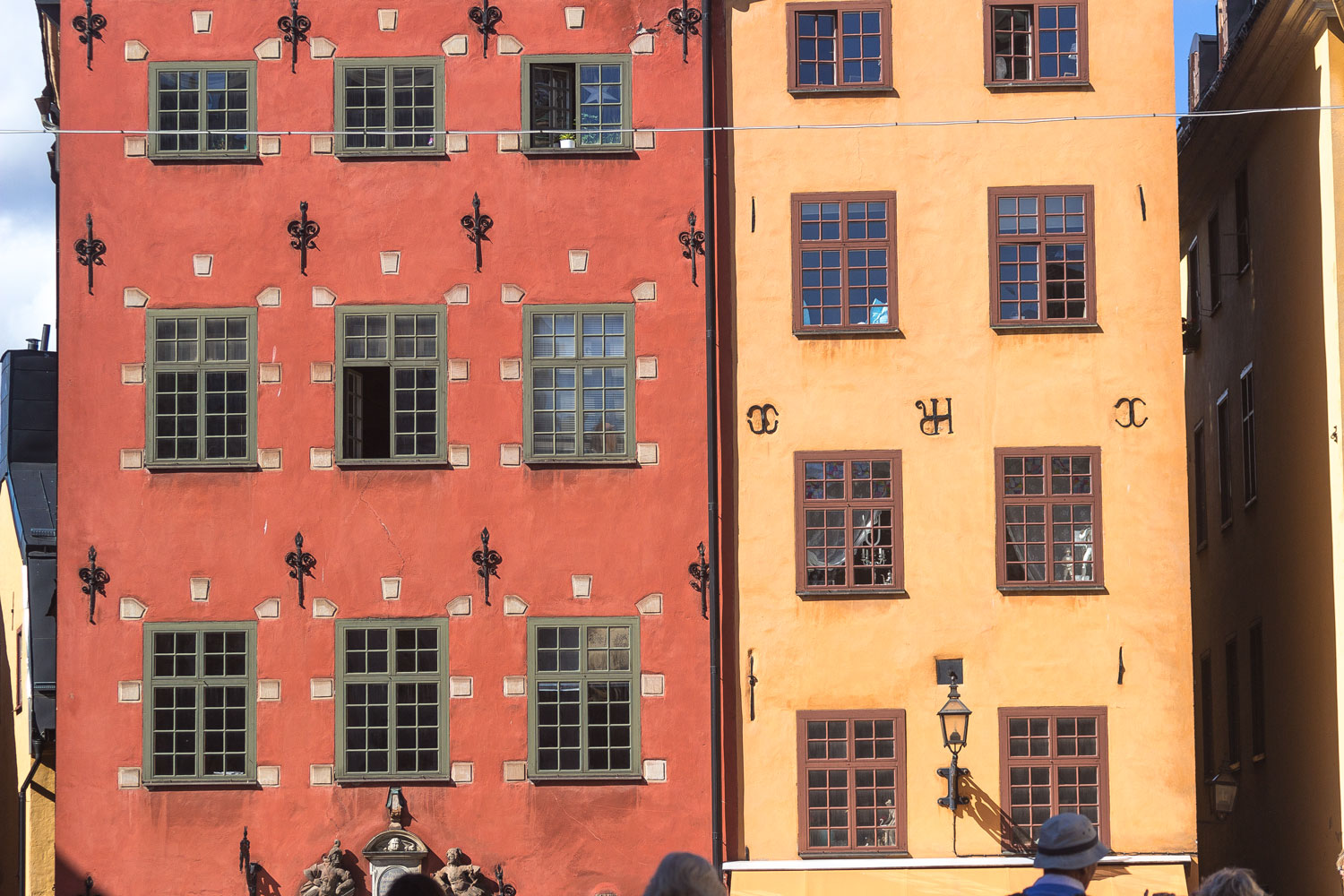 Or Riga is such a provincial Stockholm.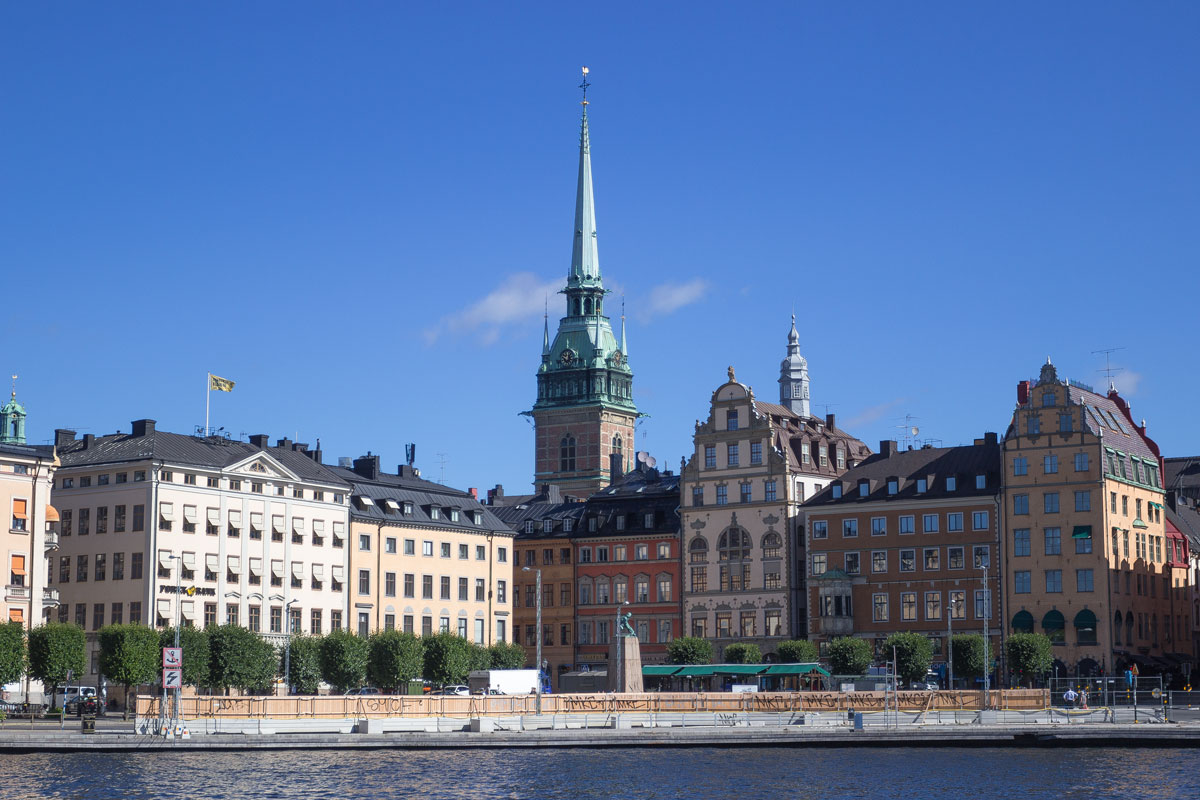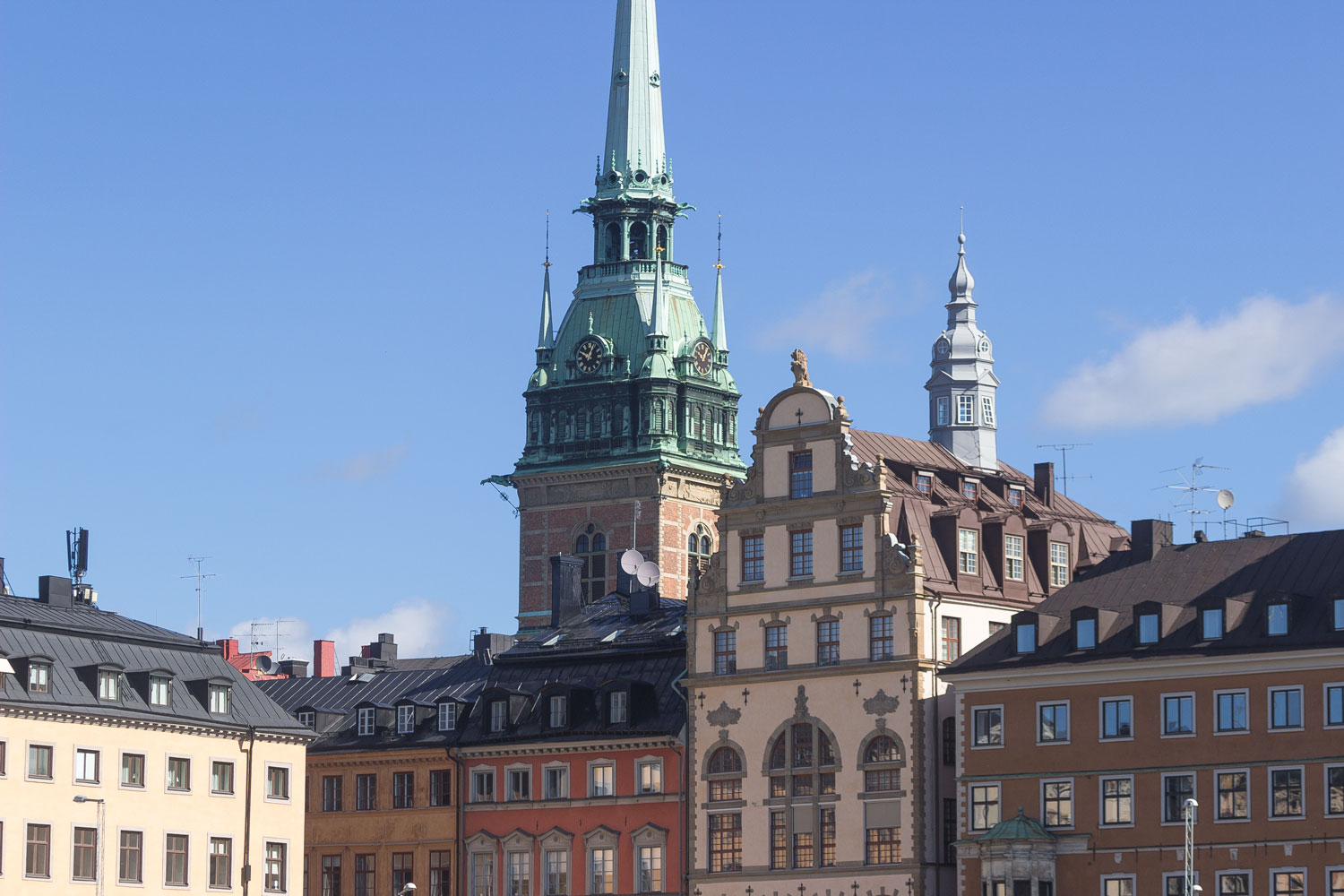 Stockholm evokes an interesting feeling. A second-level association kicks in: Stockholm resembles Riga, and Riga was once part of the USSR and is often perceived as a Russian city in many ways. In general, at some point, it starts to seem that Stockholm is also Russian.
It's not about imperial ambitions, it's just that the city is very cozy and hospitable. Everyone here feels at home. Moreover, the owners of my hostel were from Russia, and nearby there were rows of typical multi-story buildings that looked similar to Soviet ones.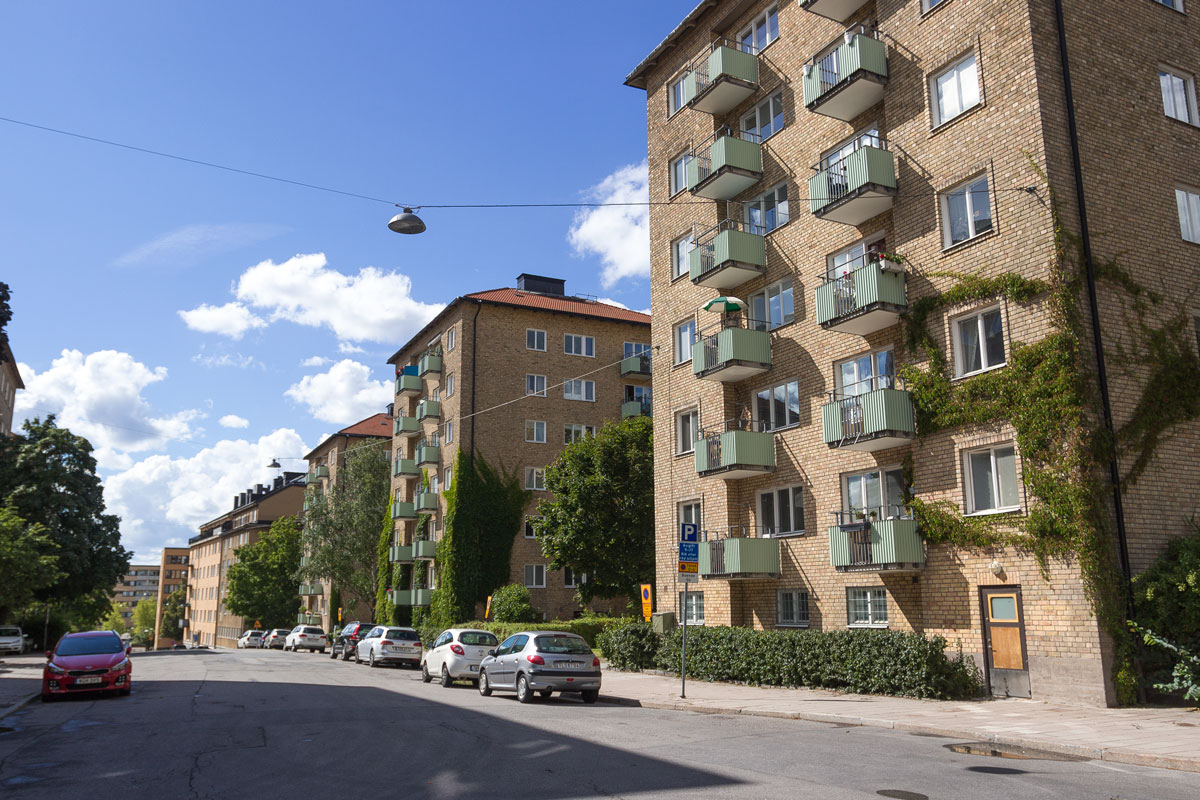 Of course, the feeling starts to fade away as soon as you enter the courtyard.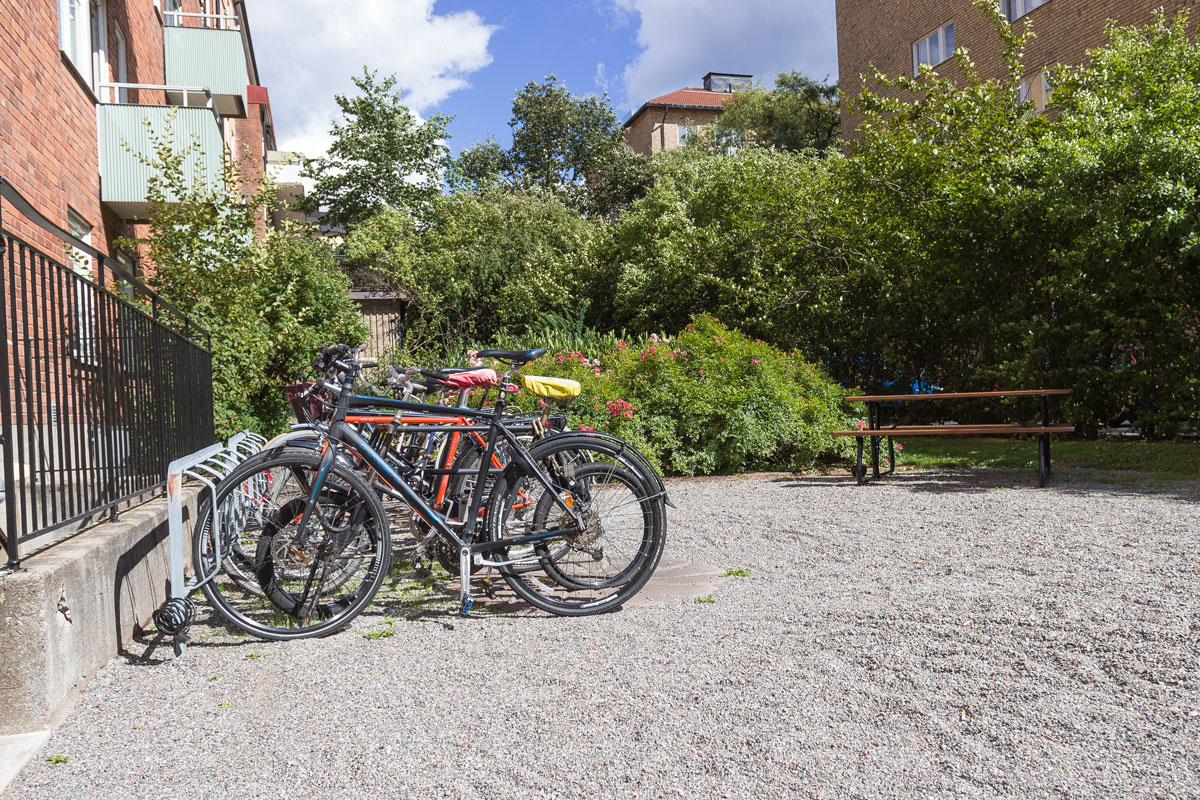 And it completely disappears if you step out of the residential areas.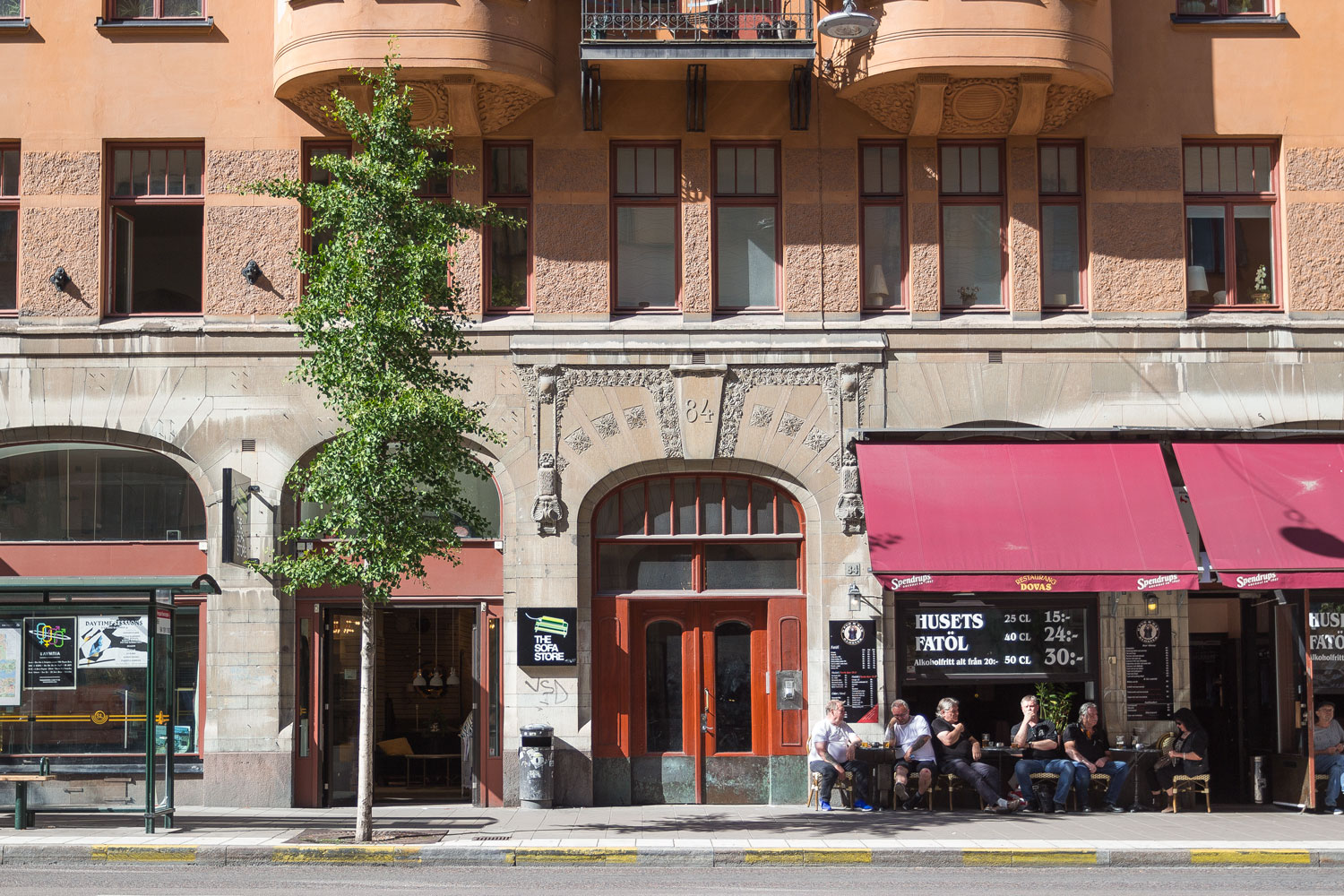 Stockholm is ridiculously clean.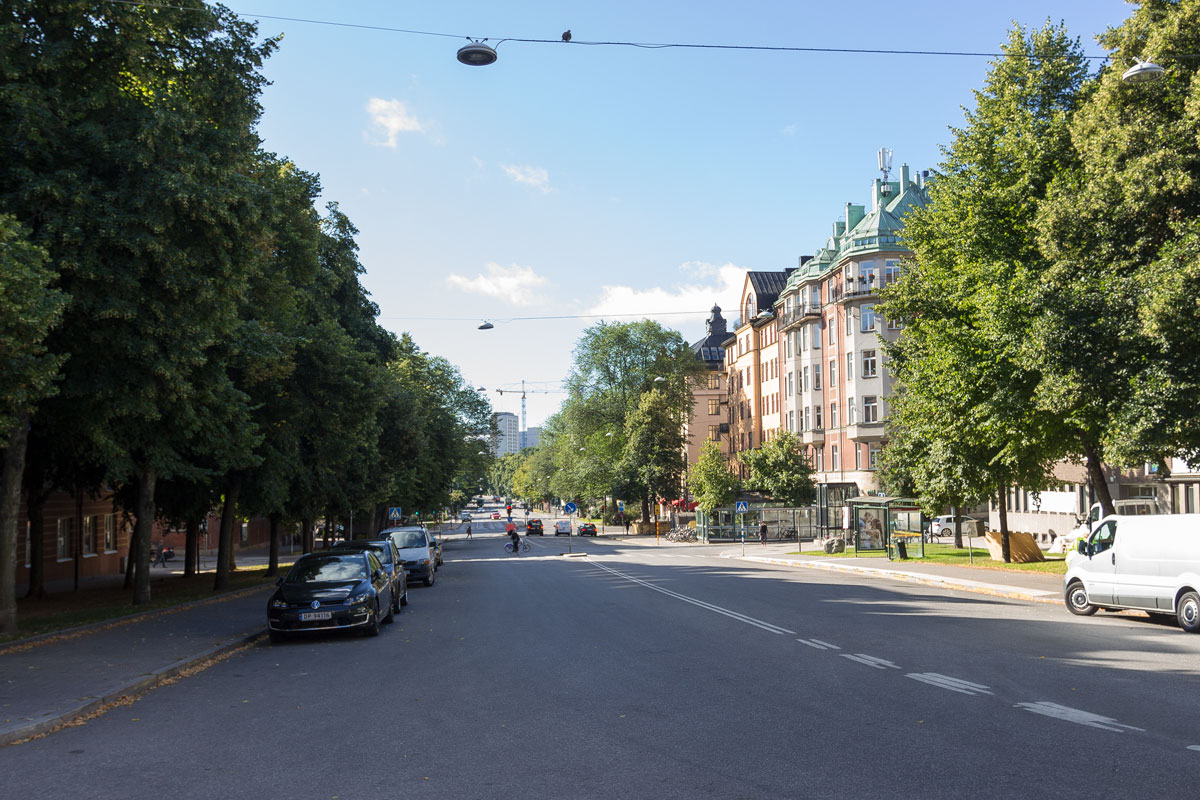 Stockholm is built on a varied terrain, which inherently makes it good. The height differences give it a significant advantage over any other city. Stockholm, for instance, turned out to be something in between Edinburgh and San Francisco. This is the Södermalm district, across the strait from the city center.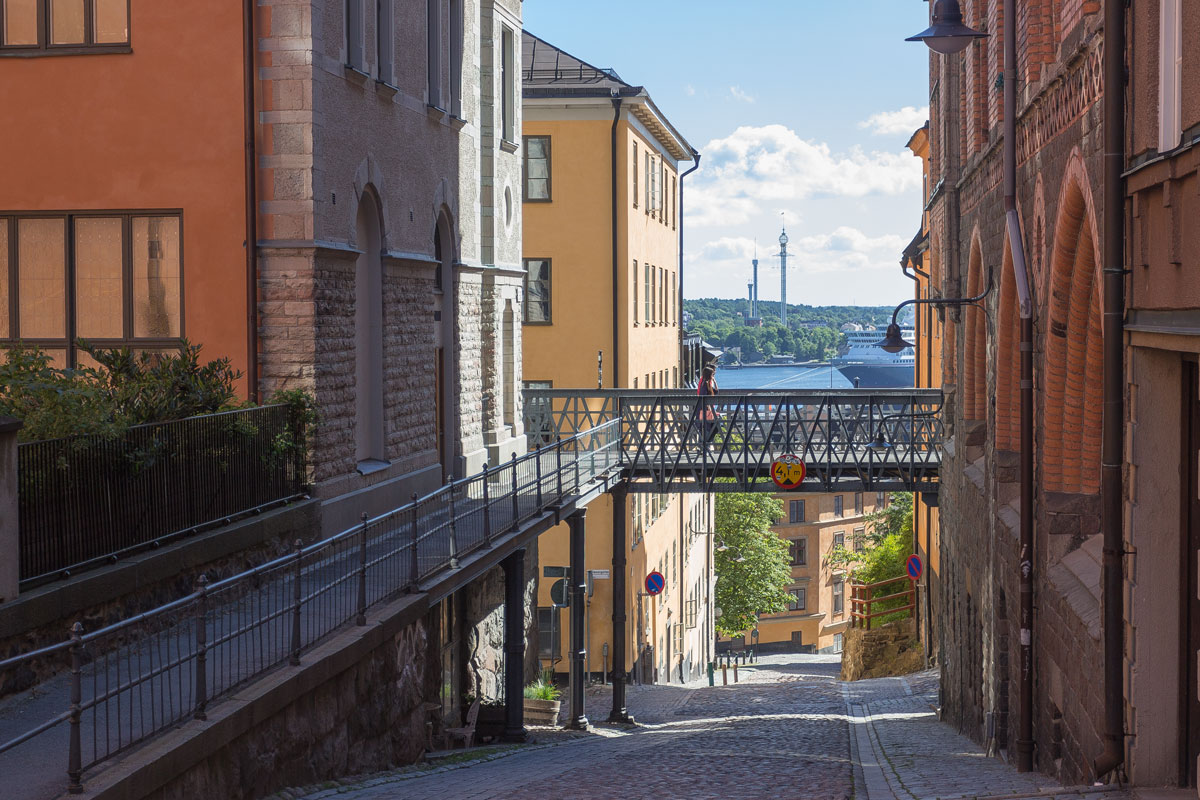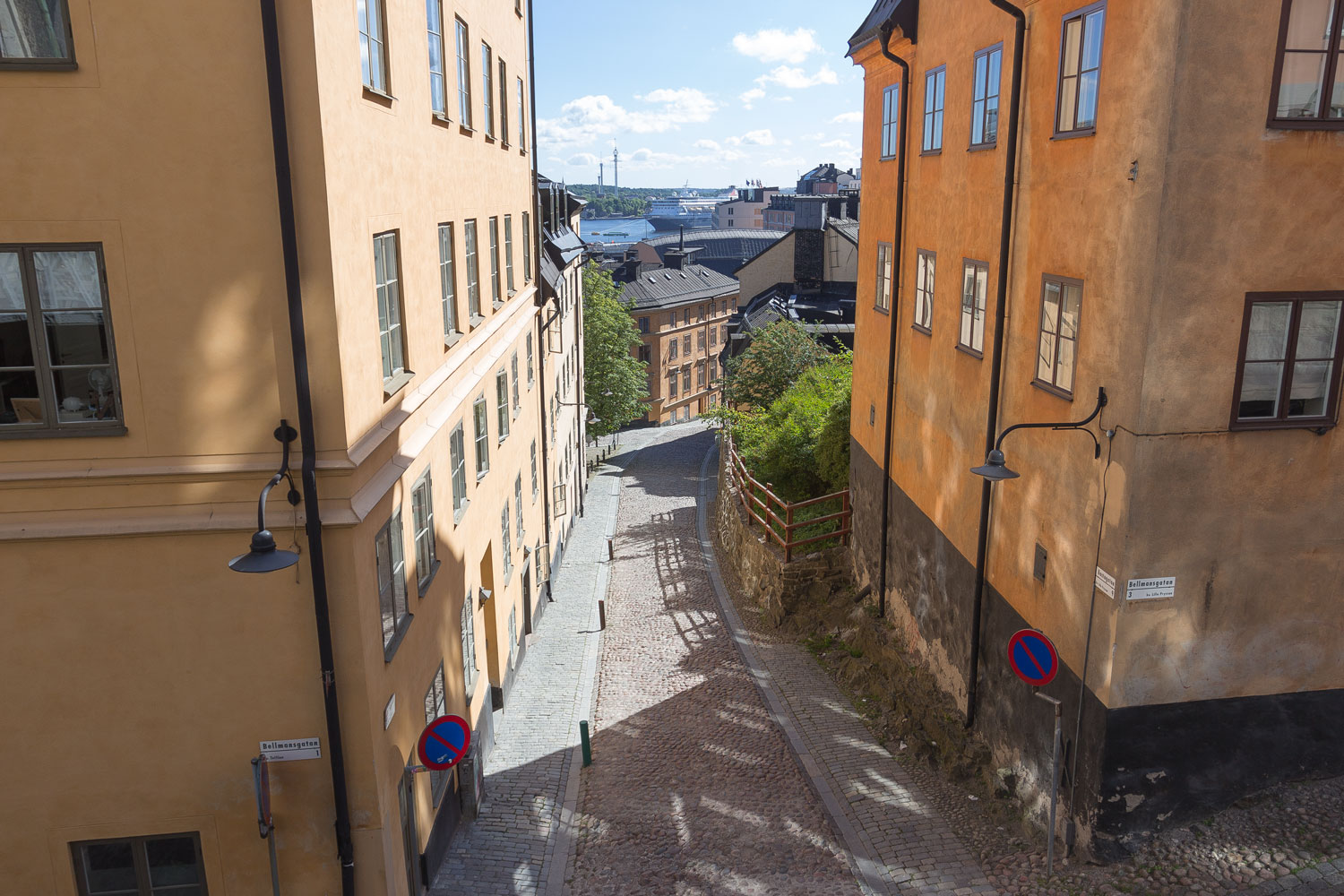 Just ordinary residential buildings, nothing special.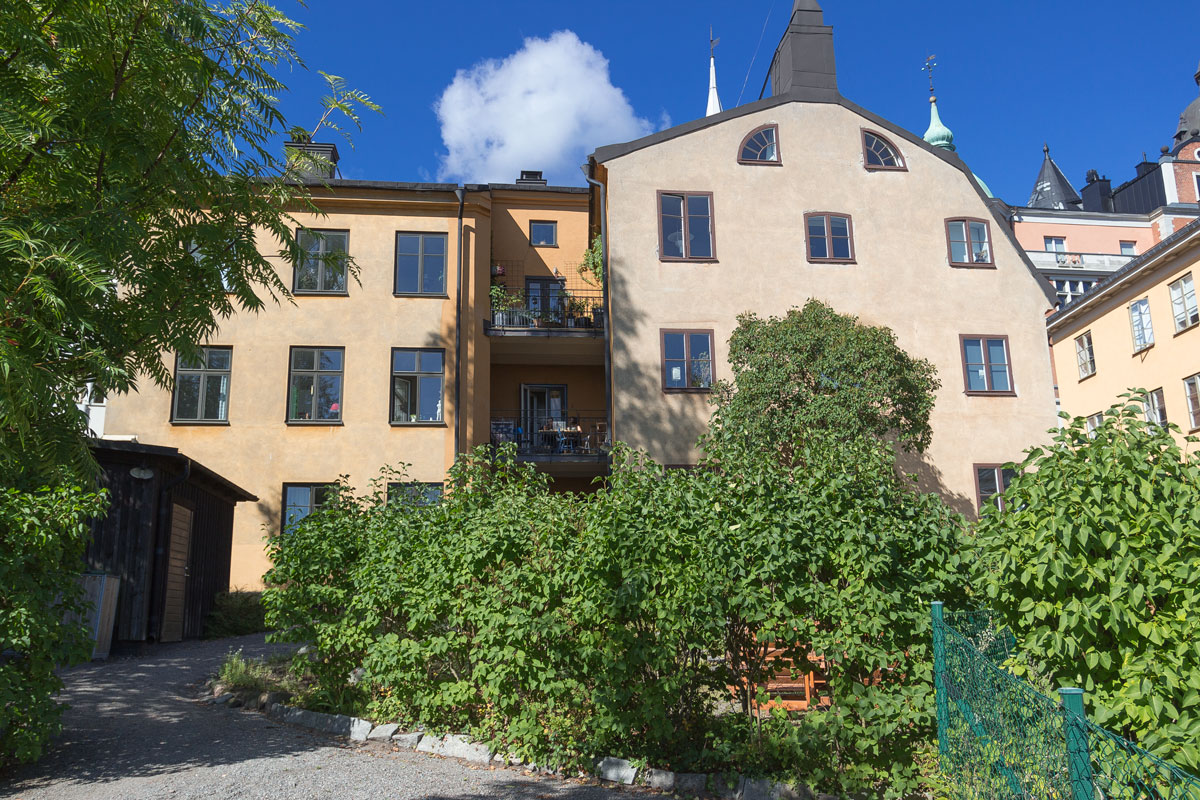 Roofs. Behind them, a church is visible in the Old Town.
Stockholm's Old Town is a tiny piece of island land, squeezed between two straits of the bay and incredibly compact.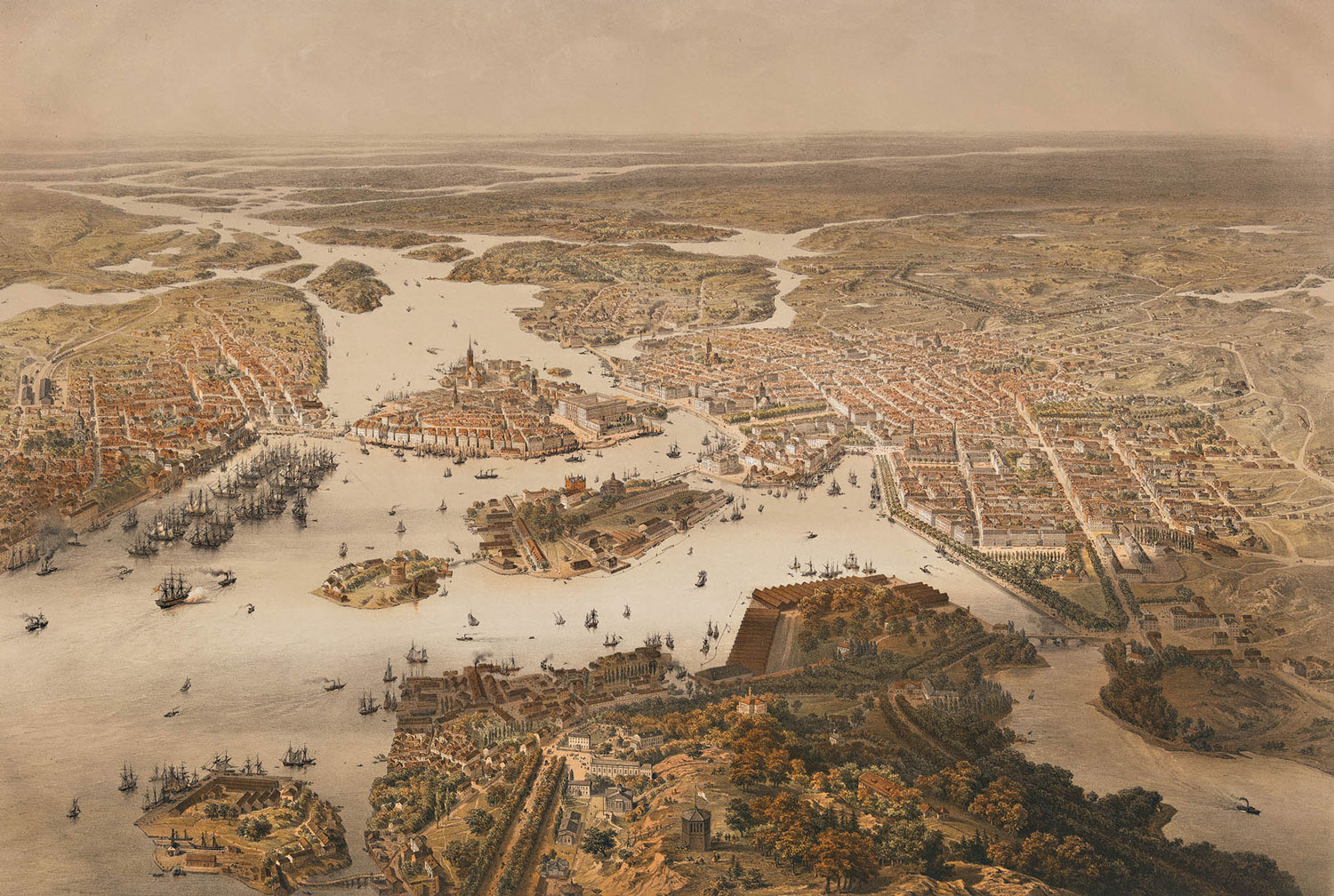 The streets of the Old Town are beautiful. Only warm shades in the northern capital.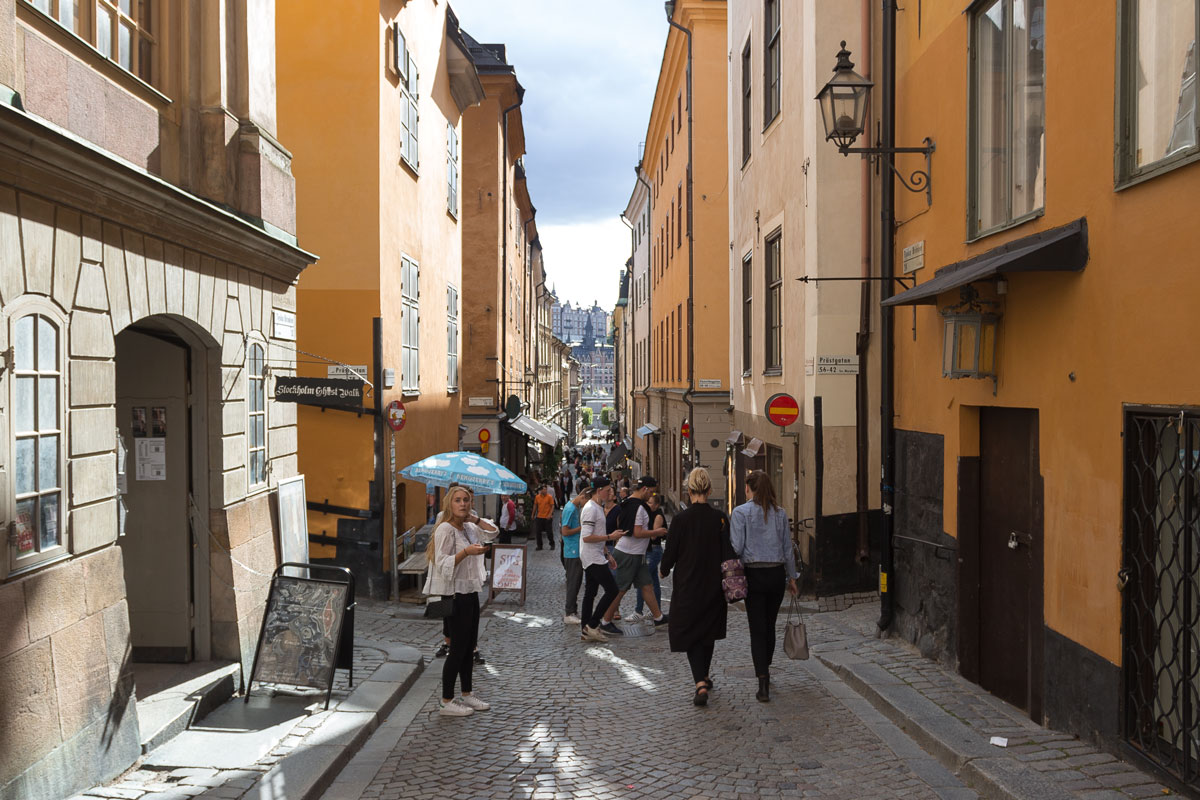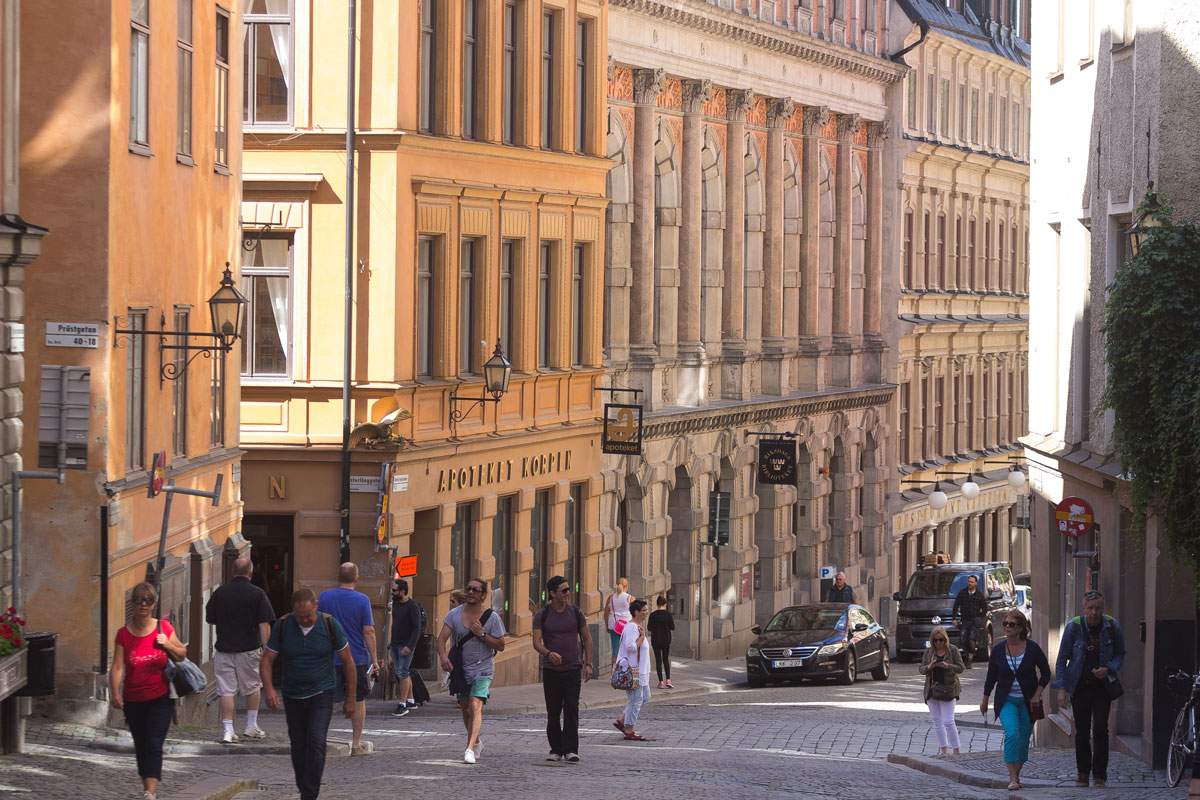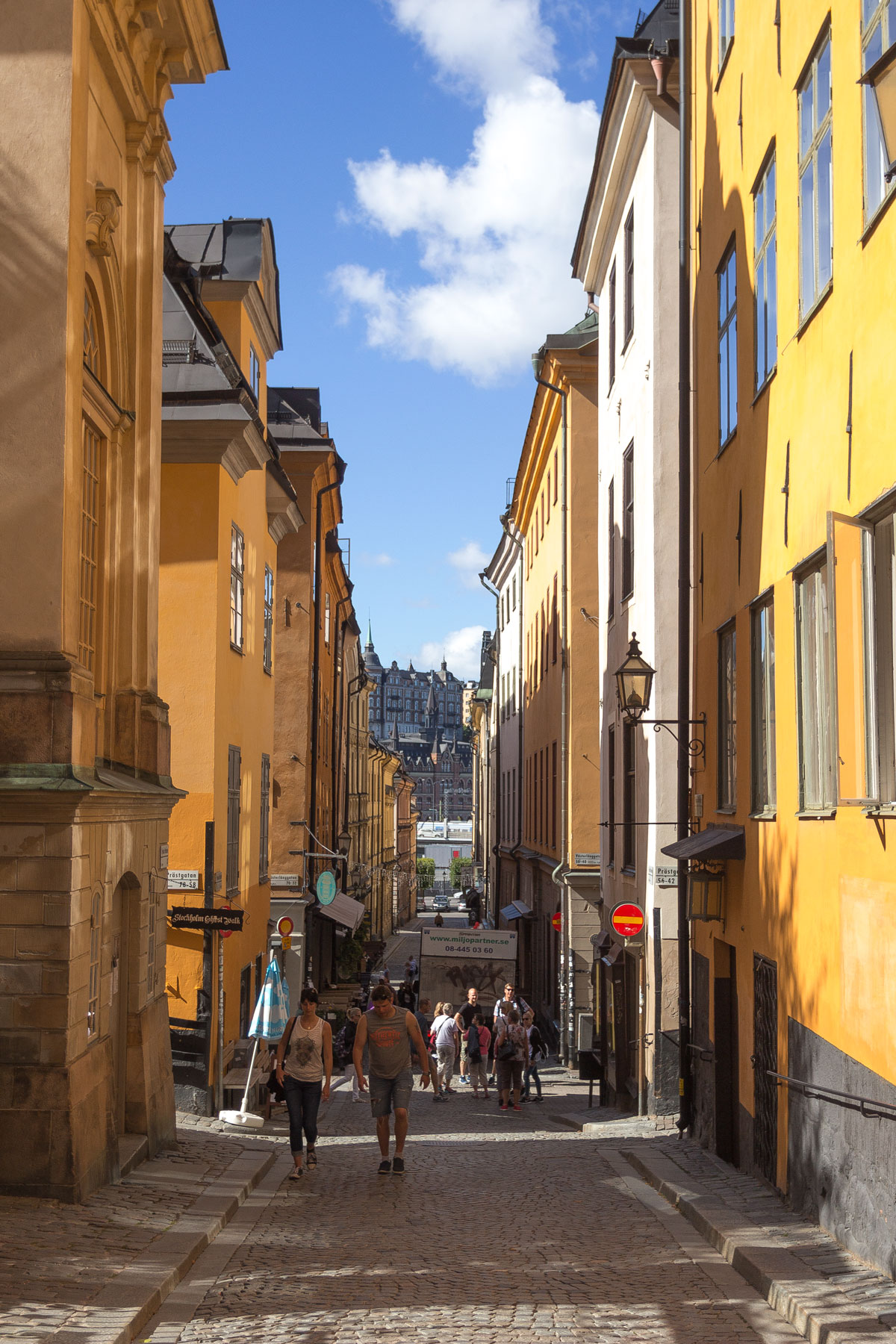 The main street.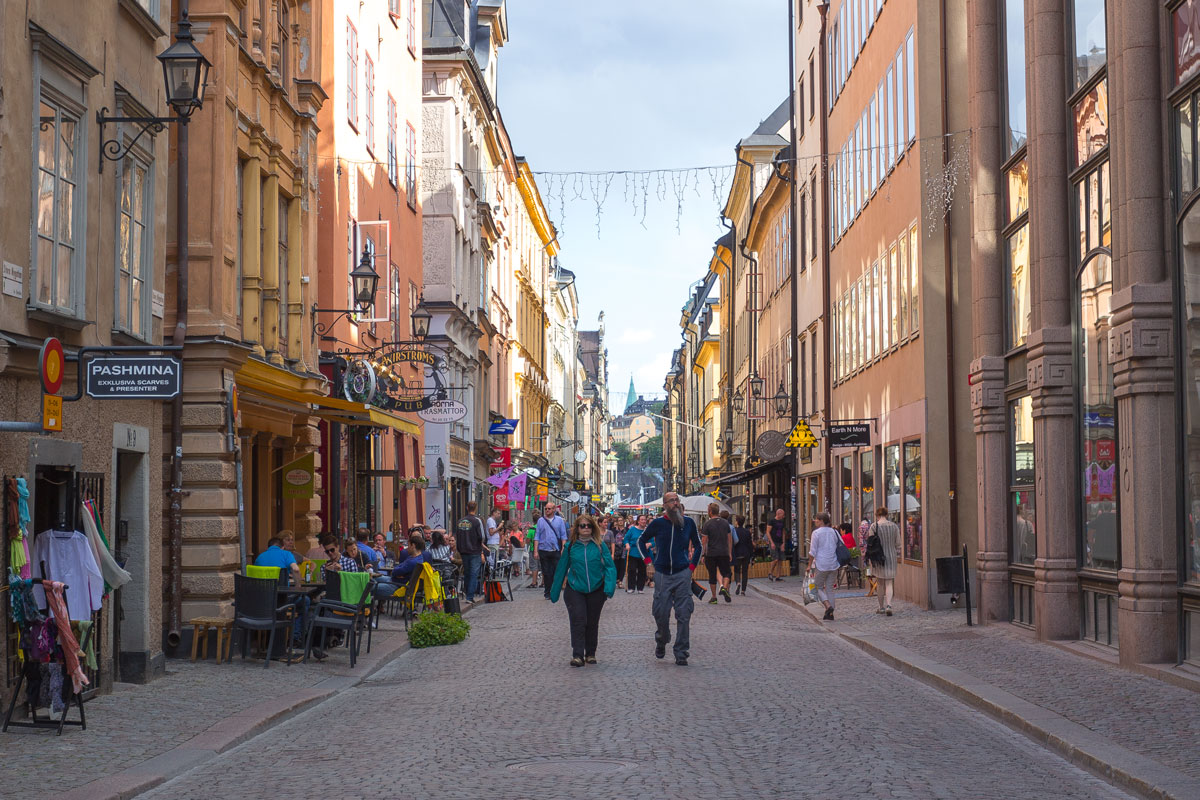 Narrow alleyways.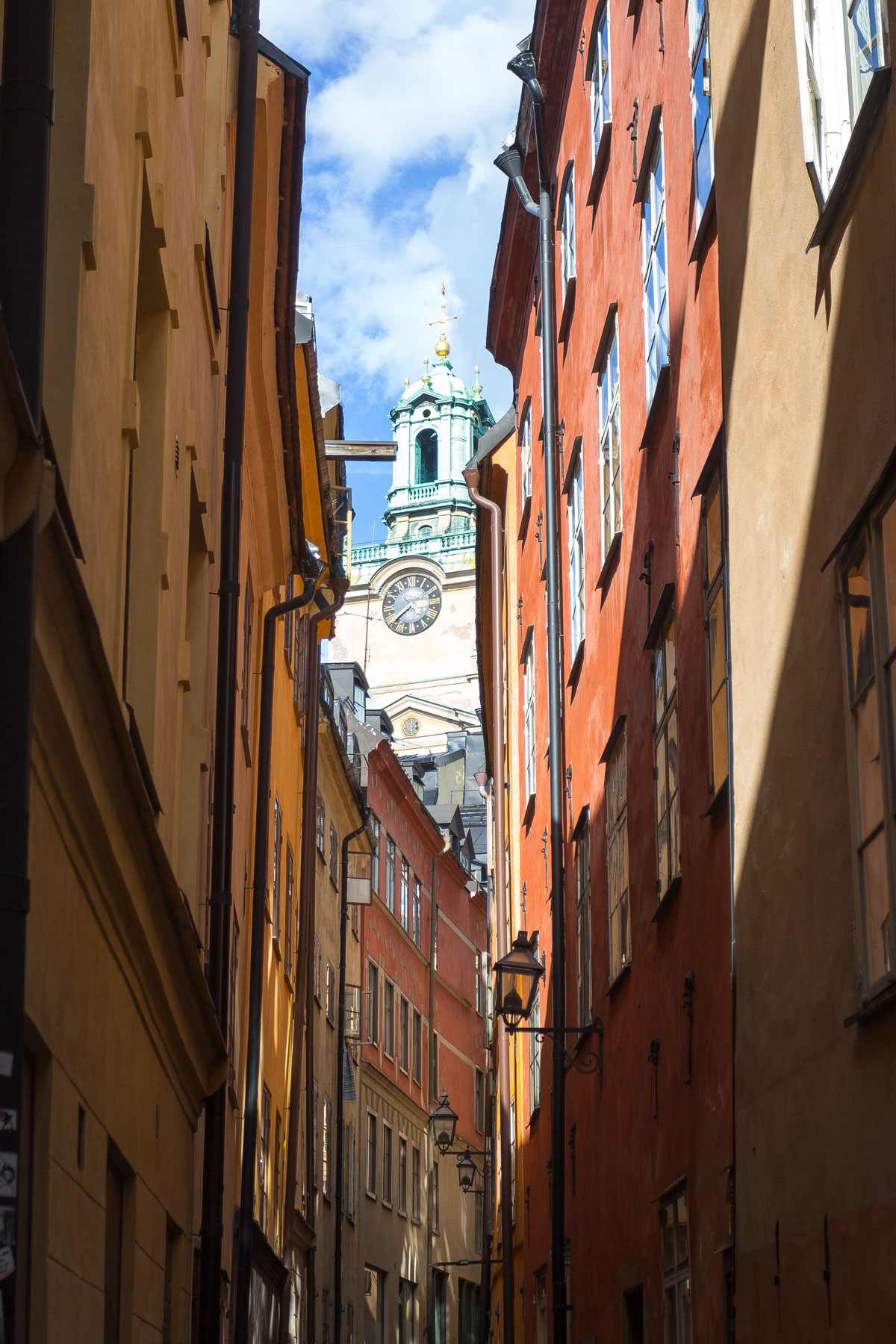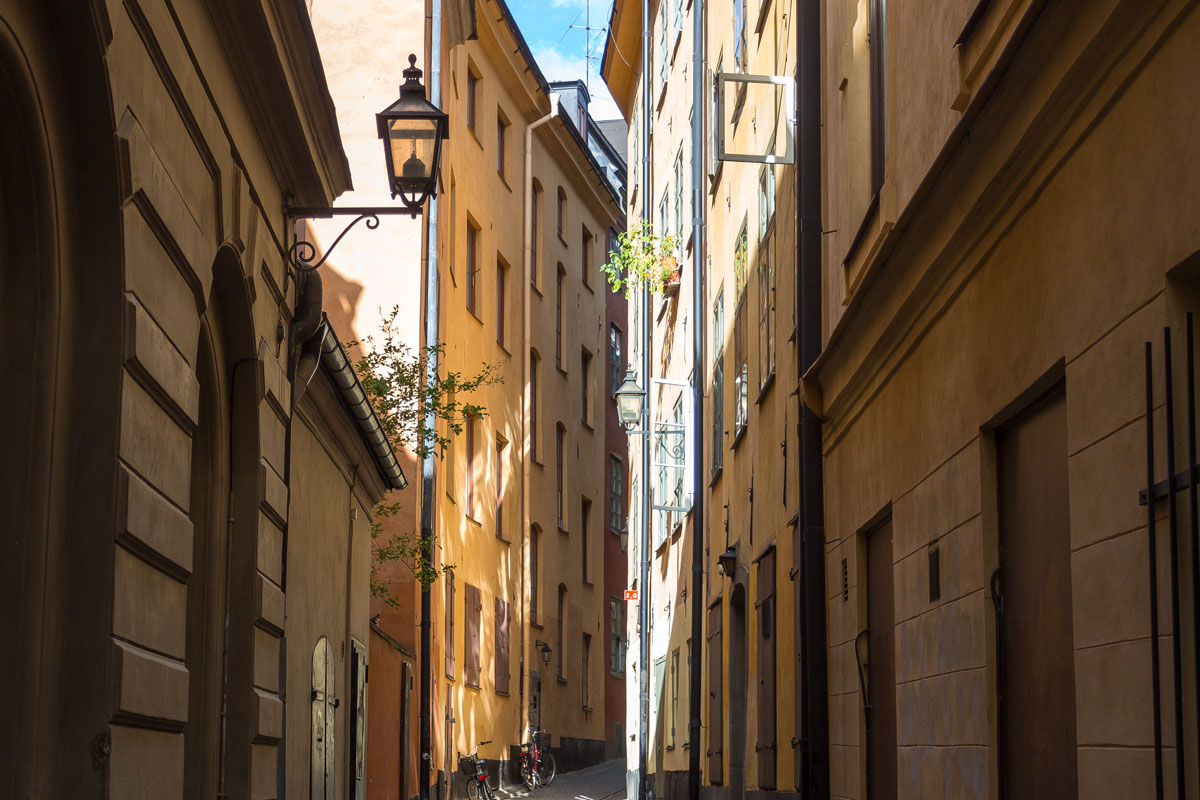 Every alley of old Stockholm is bursting with pubs, cafes, restaurants, cafeterias, various shops, and pastry shops.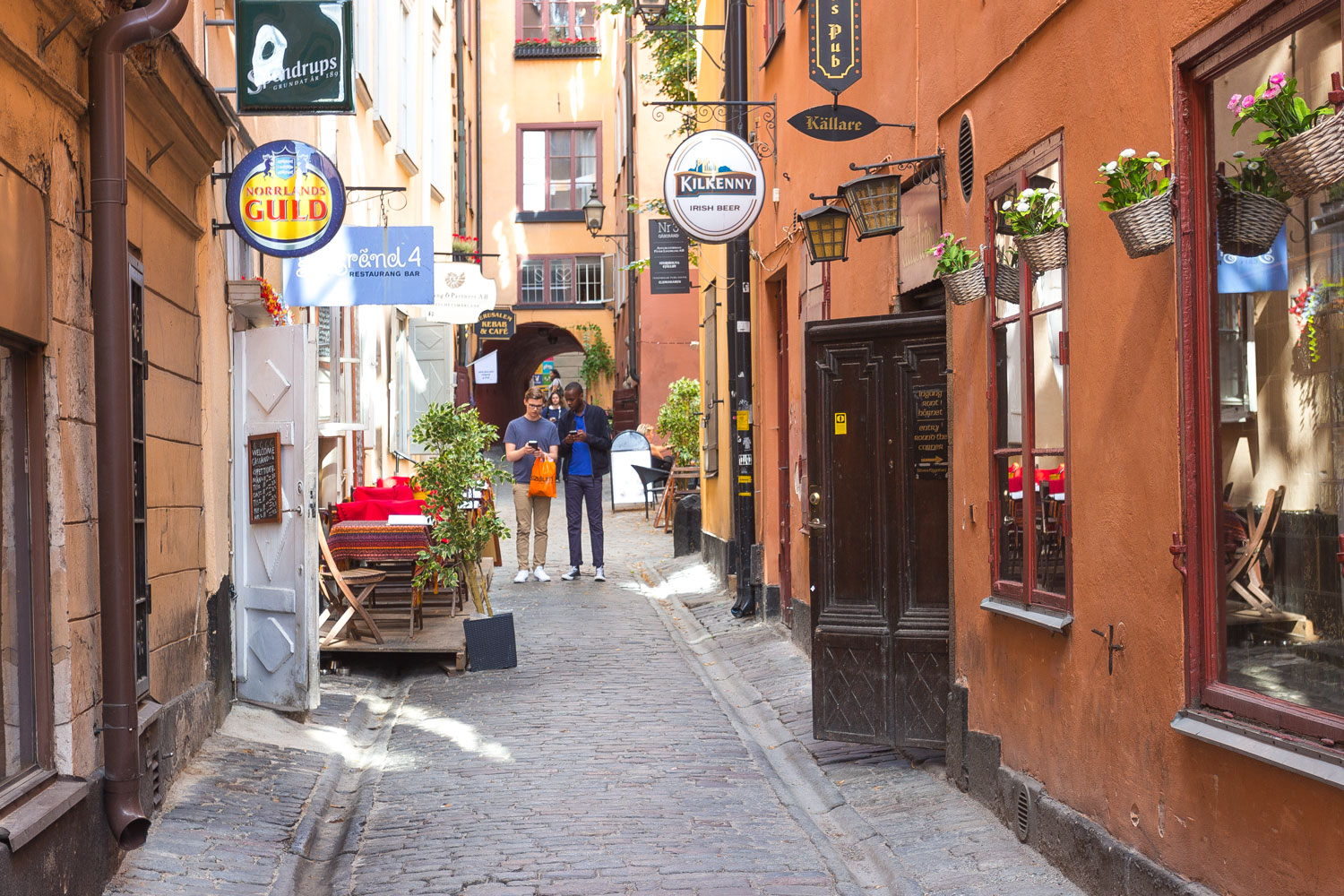 Cafe "Bread and Salt."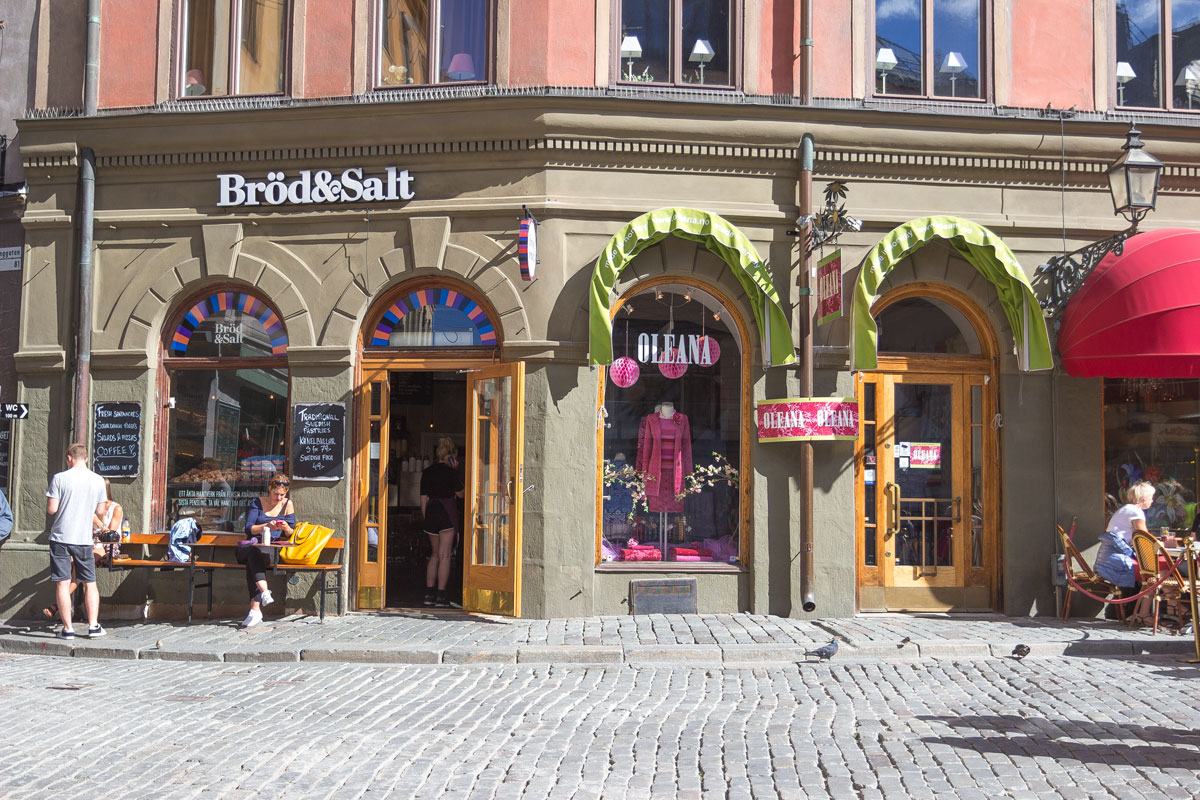 Textures.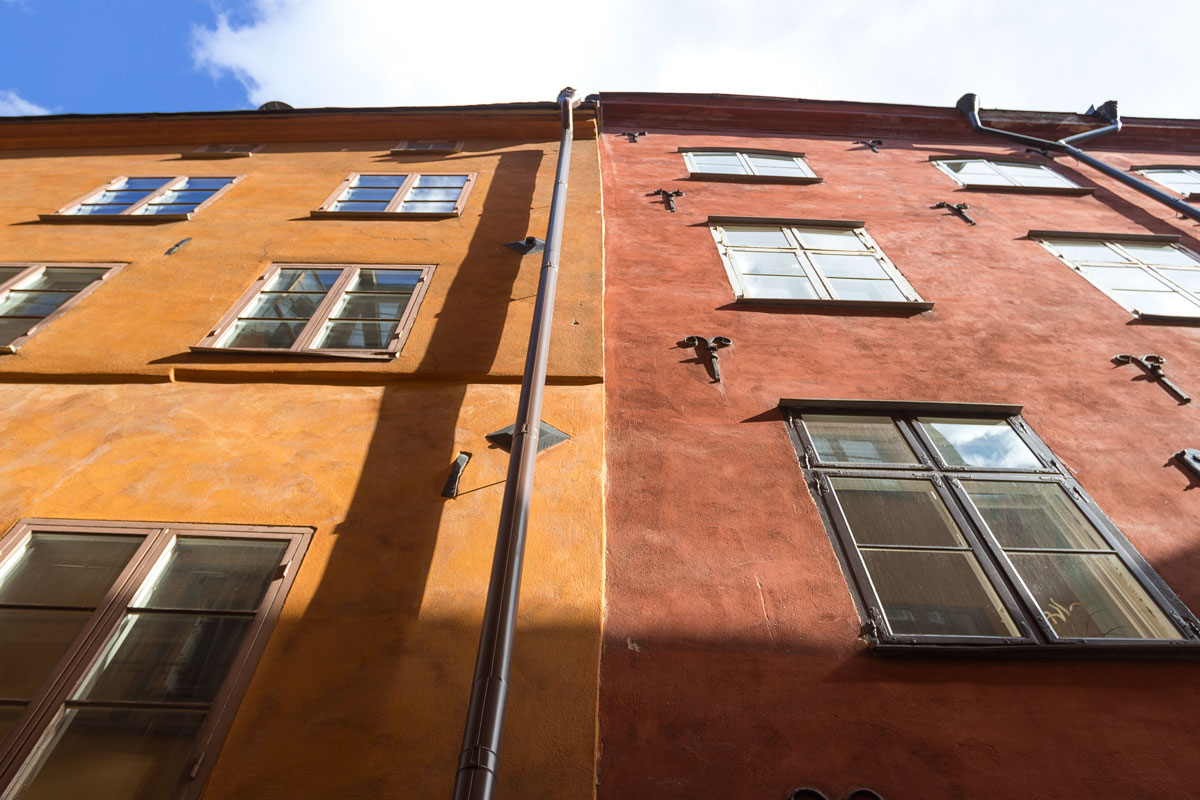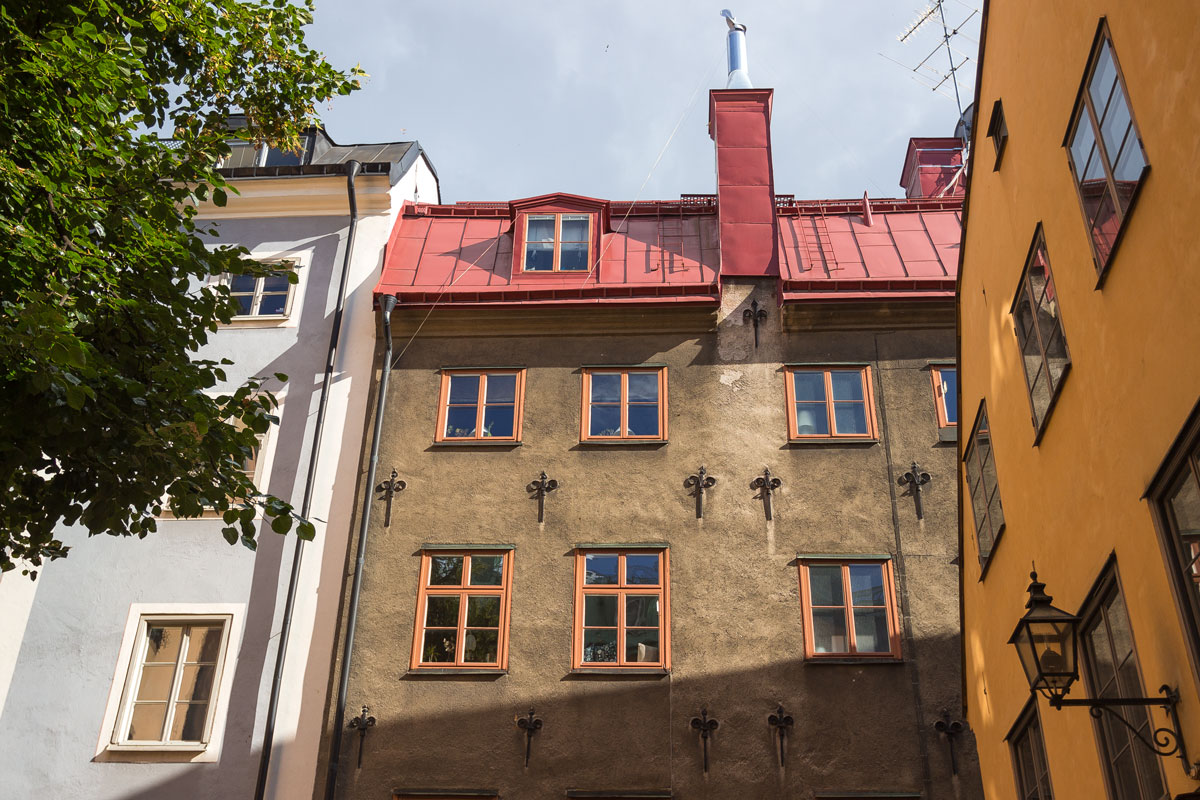 Spiral staircase.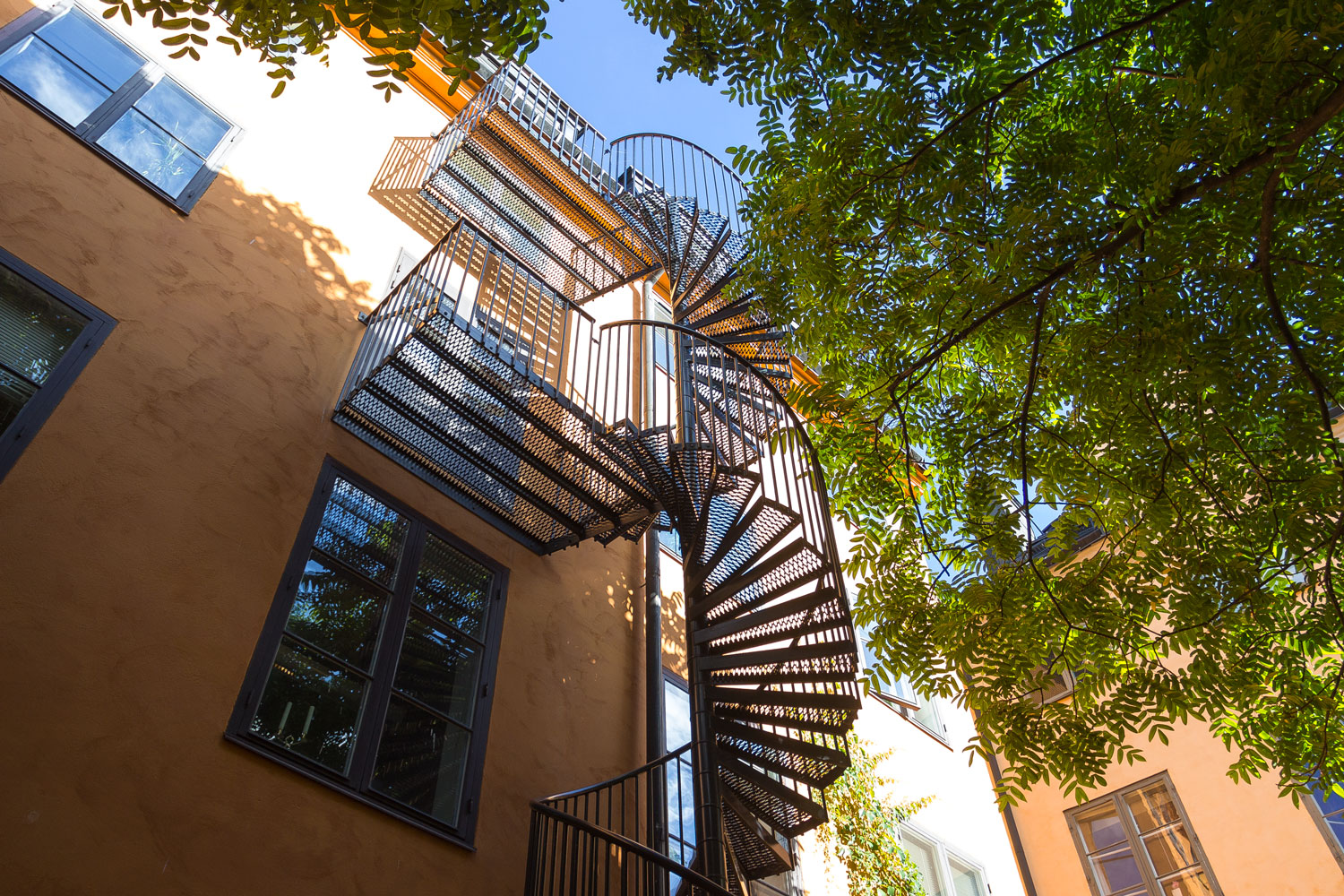 Stockholm streets are bathed in sunlight even when there is no sun.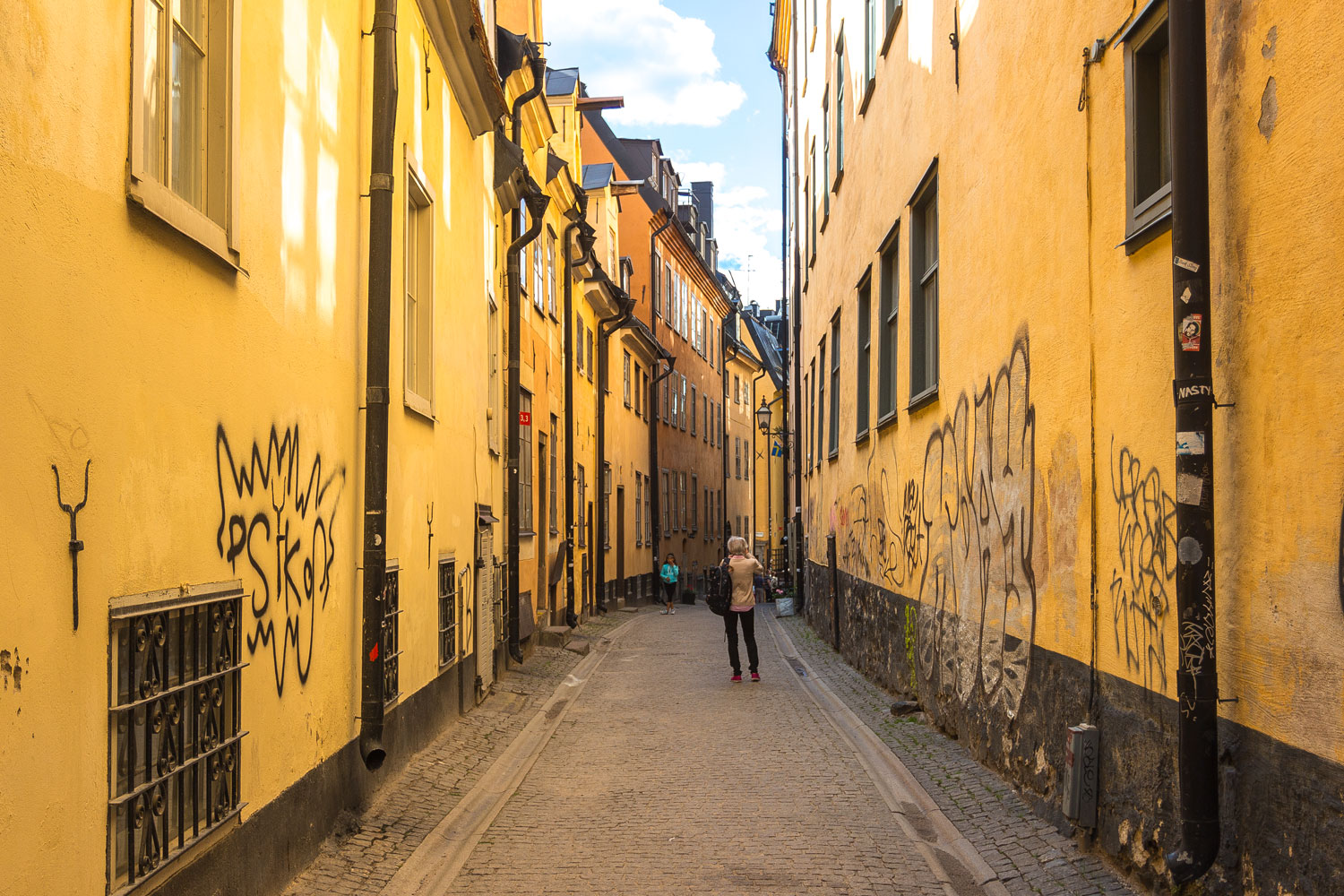 Street sign. It's hard to decide which one is better — the old one, carved in stone with gilding, or the new one, precisely measured and designed with a "Futura" font.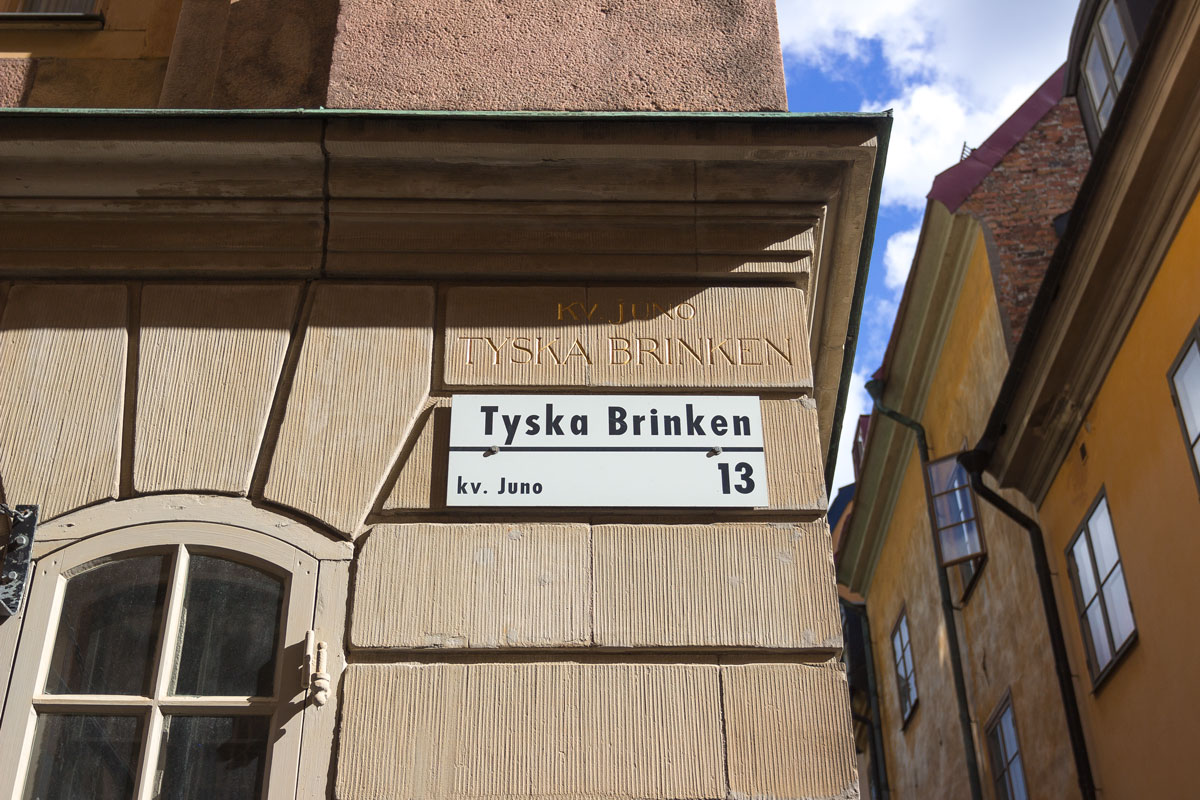 Round house.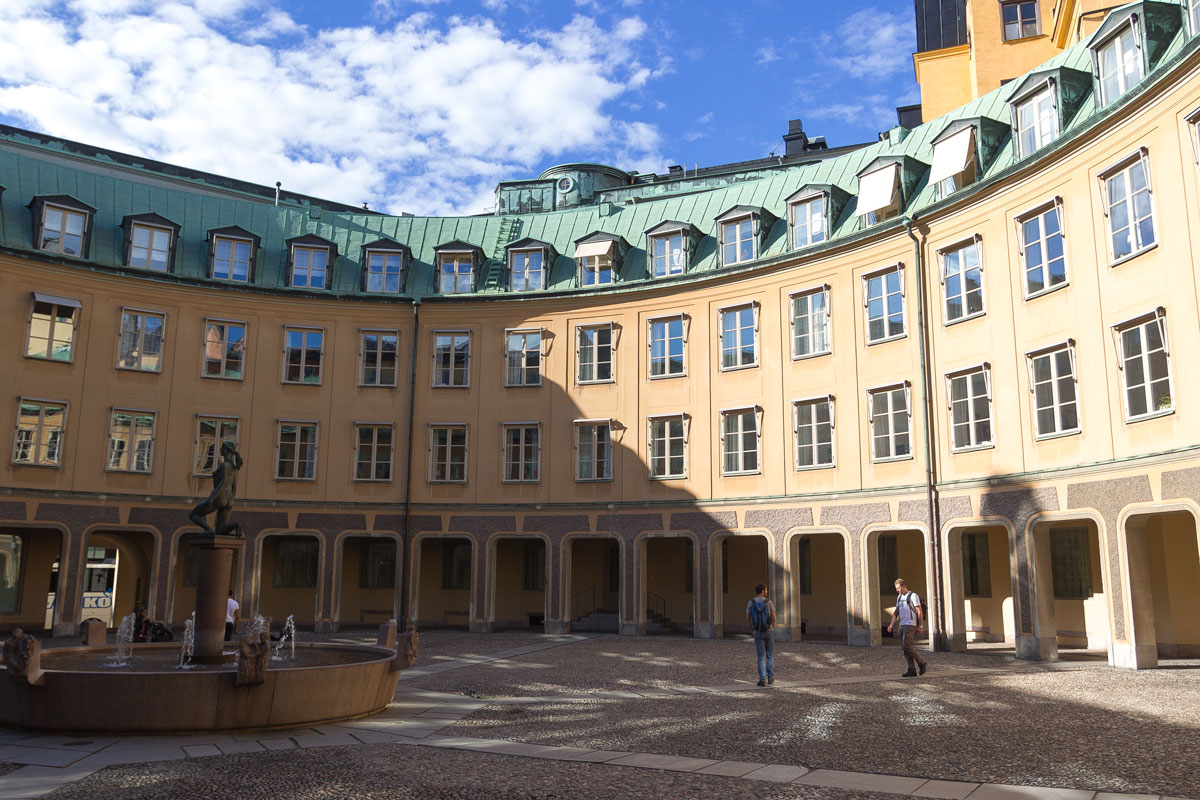 Parliament.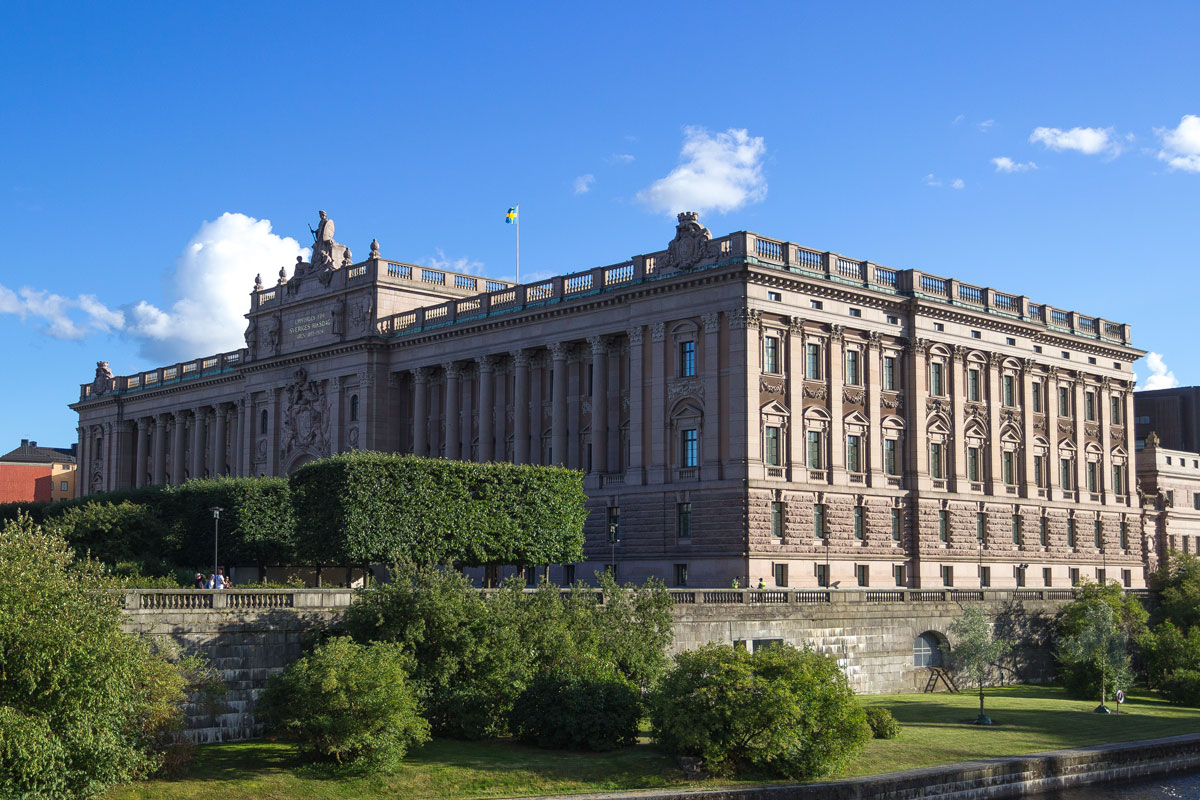 City Hall. Every year, a banquet takes place here after the Nobel Prize ceremony.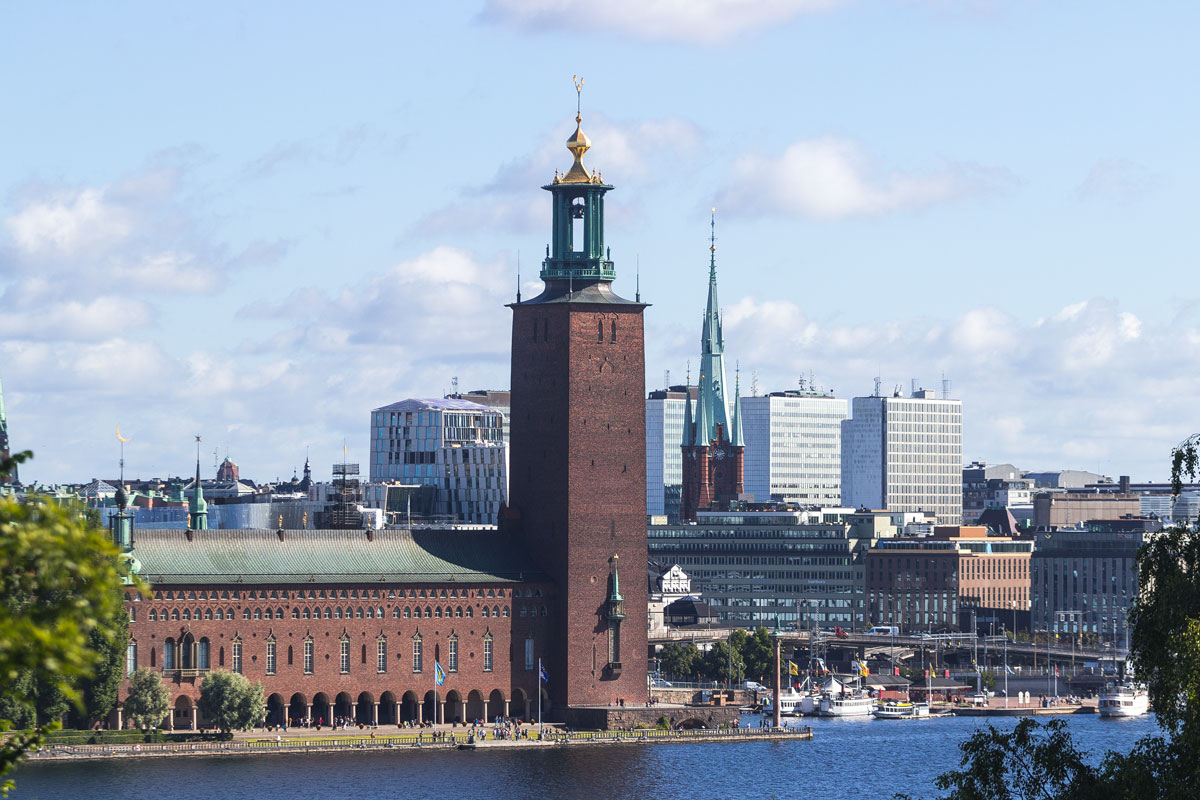 Alley.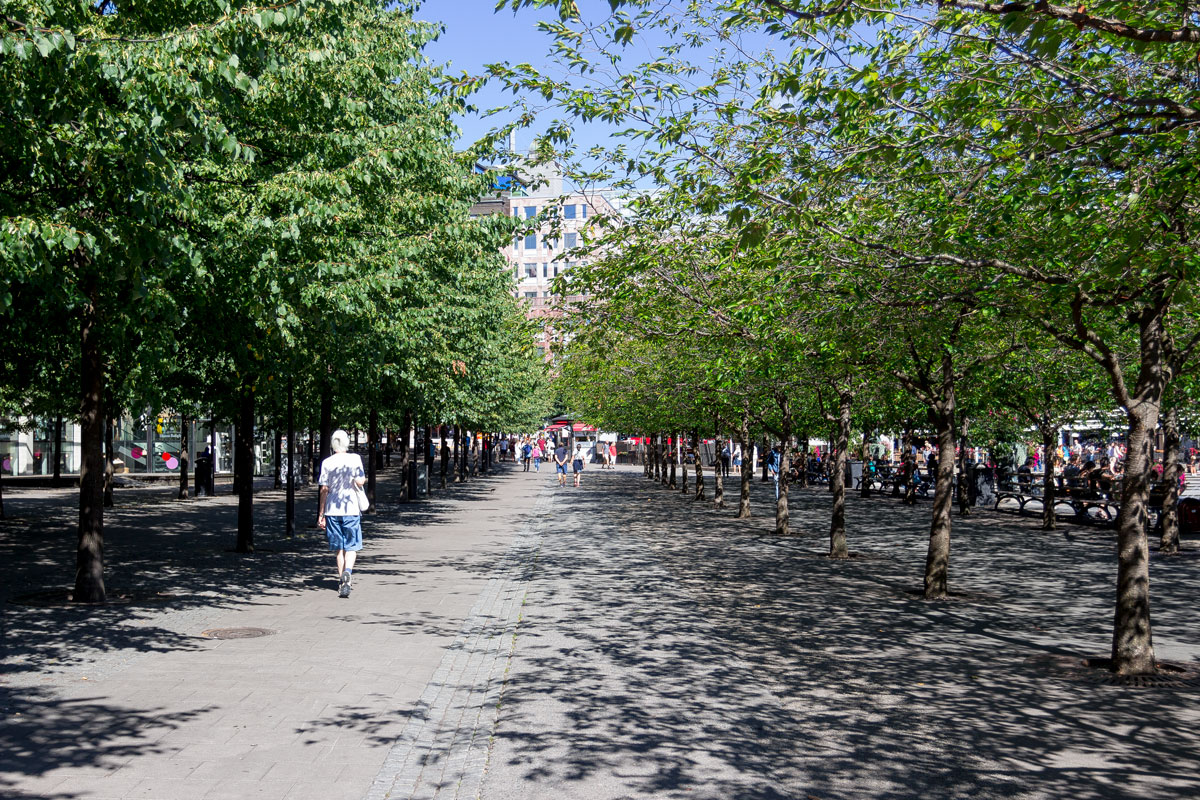 Pier.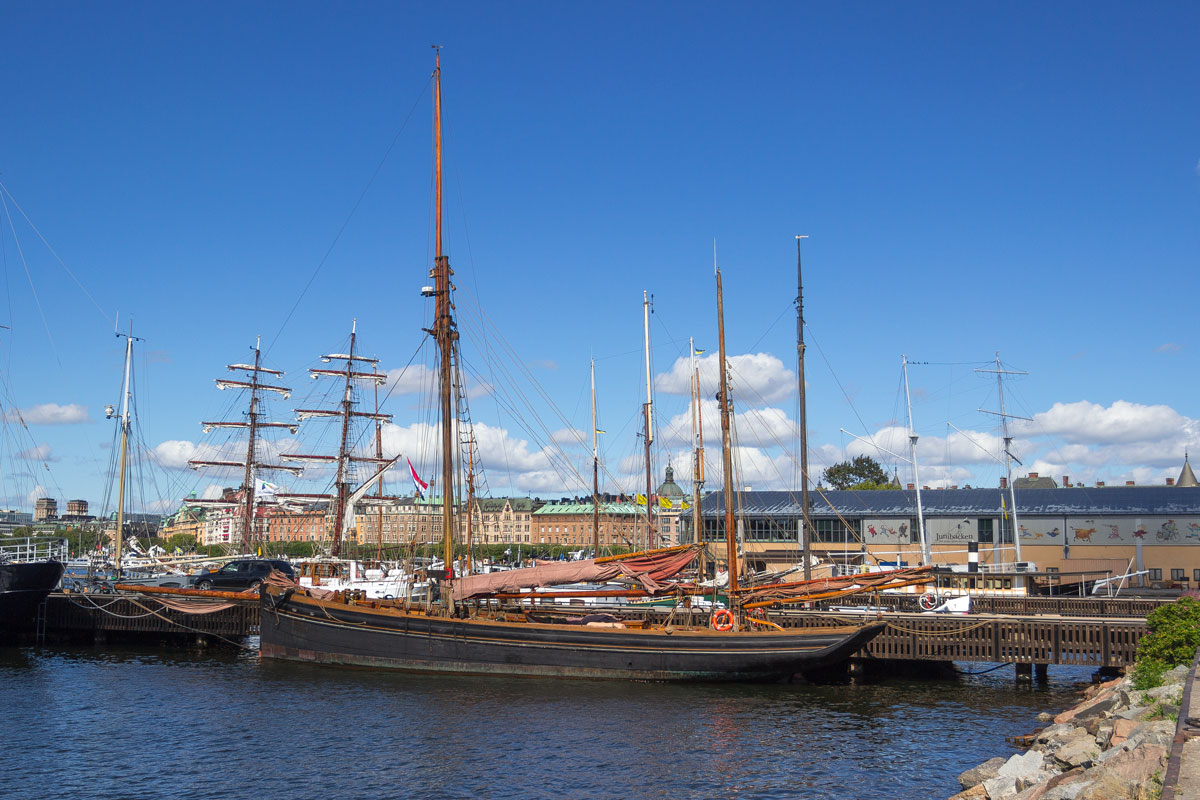 View from the old town to the Södermalm district.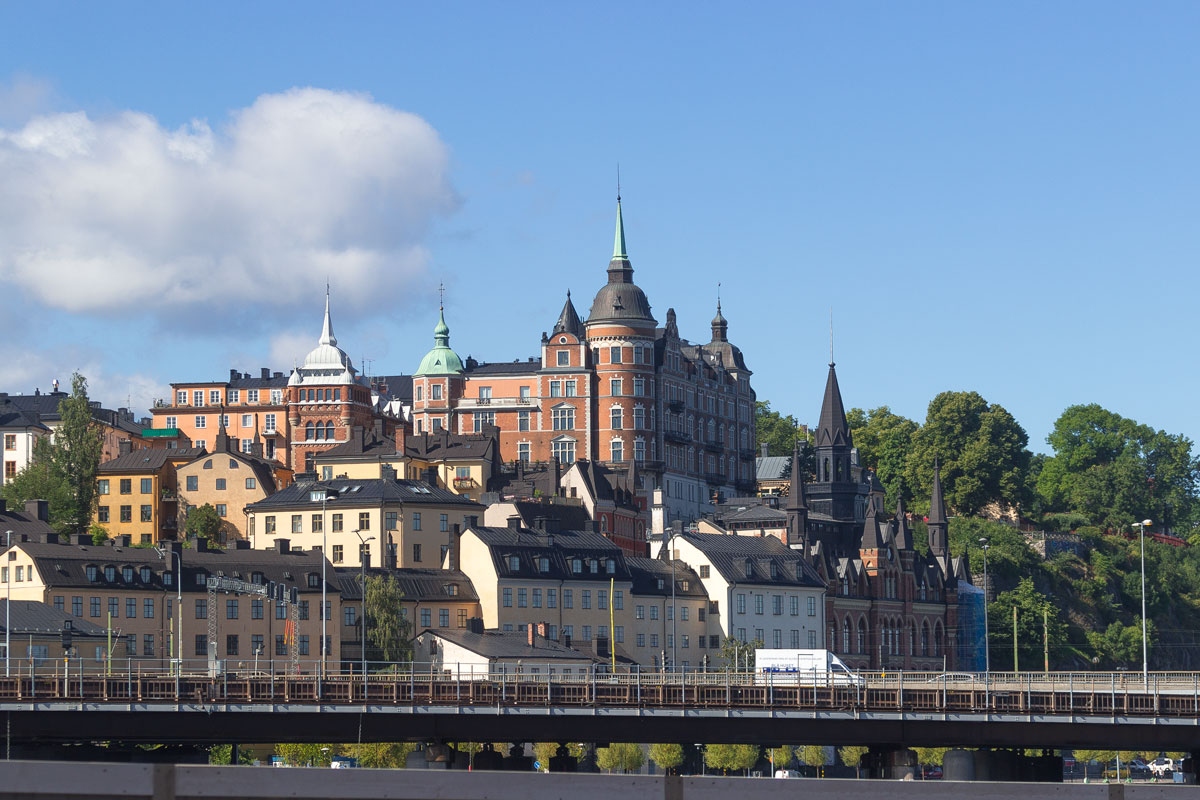 View from Södermalm to the old town. Stockholm successfully combines antiquity and modernity. One of the subway branches emerges to the surface and crosses the strait via a bridge. It's a beautiful sight: a modern train crossing the river against the backdrop of old spires.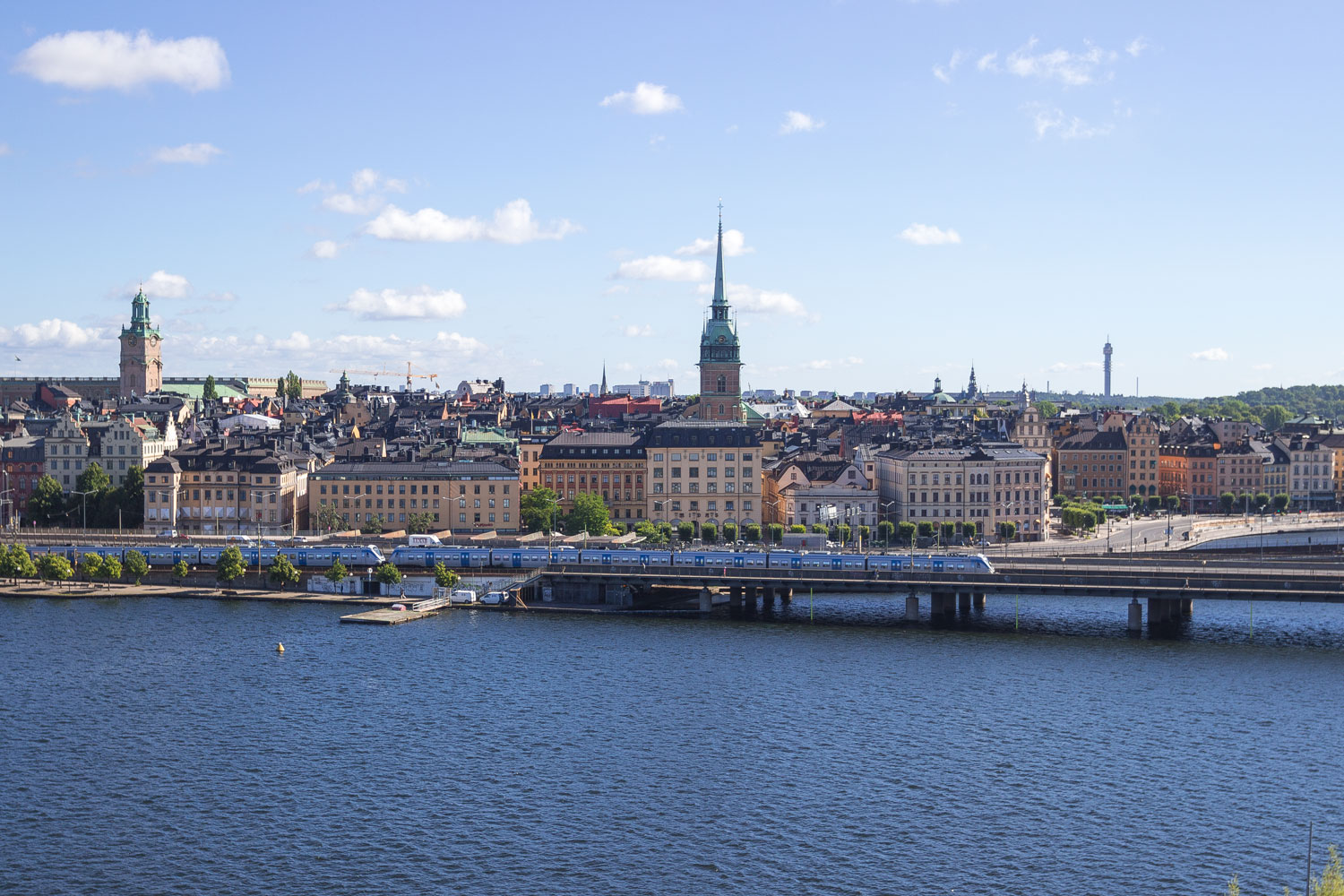 By the way, the metro in Stockholm is one of the topics that is worth dedicating a separate story to.