Ai-Petri and the Taraktash ridge
Mount Ai-Petri is the most popular brand in Crimea. It turns out that getting here is very easy. In Yalta, you need to catch a minibus to Miskhor, and then take a cable car.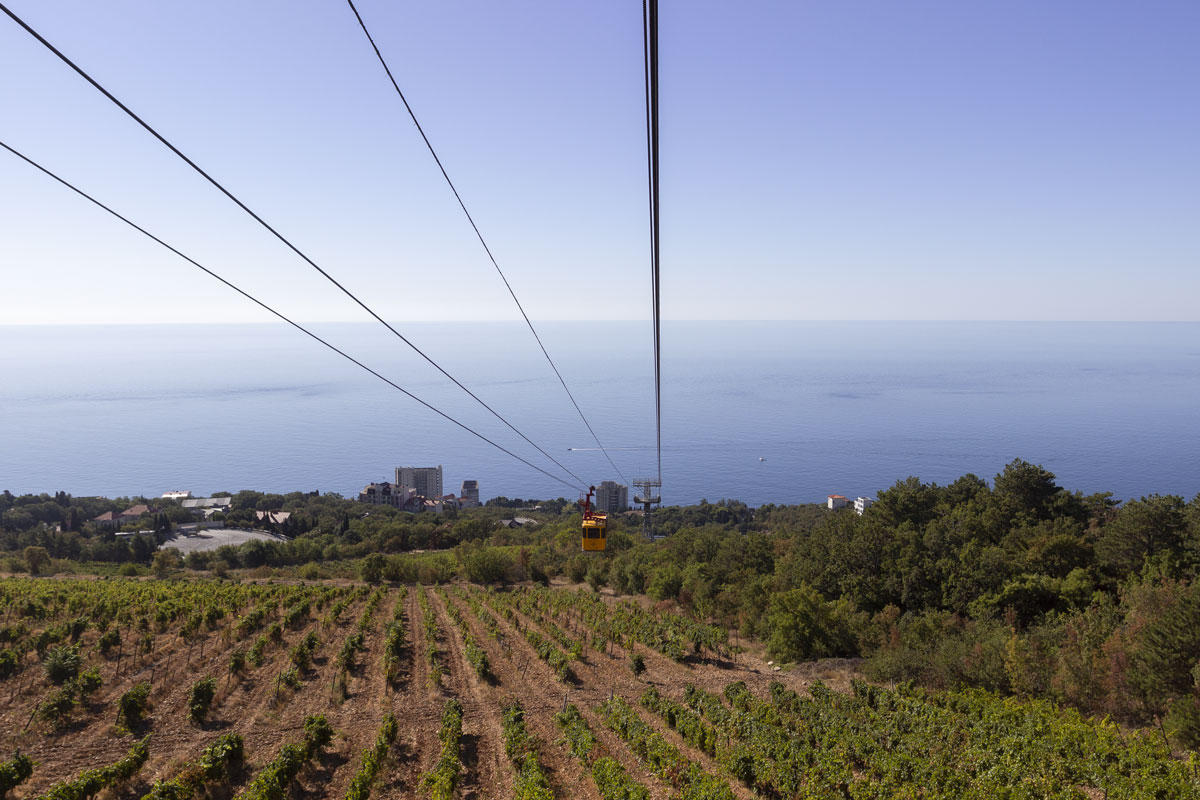 Then climb a little up the rocky peak on well-trodden paths.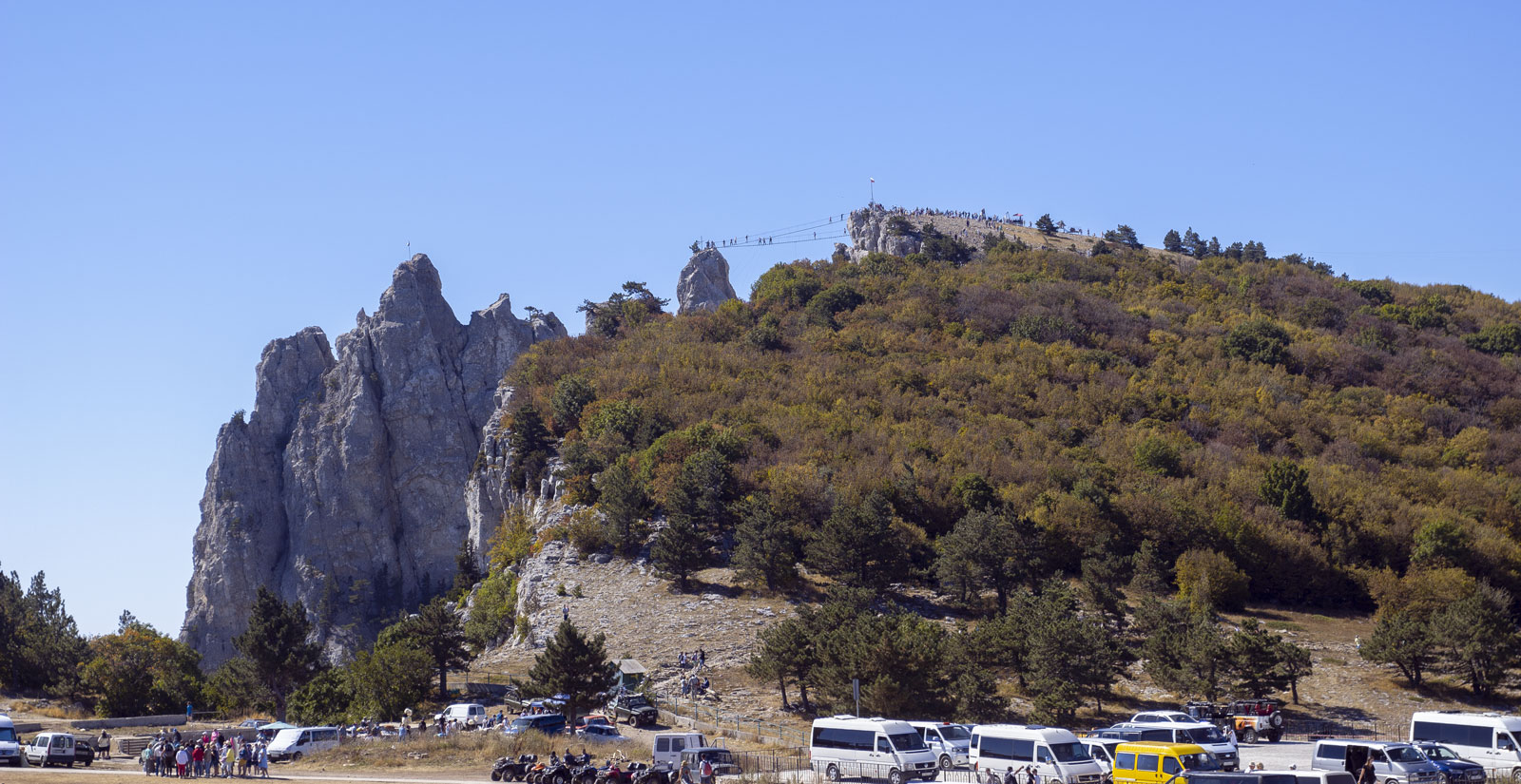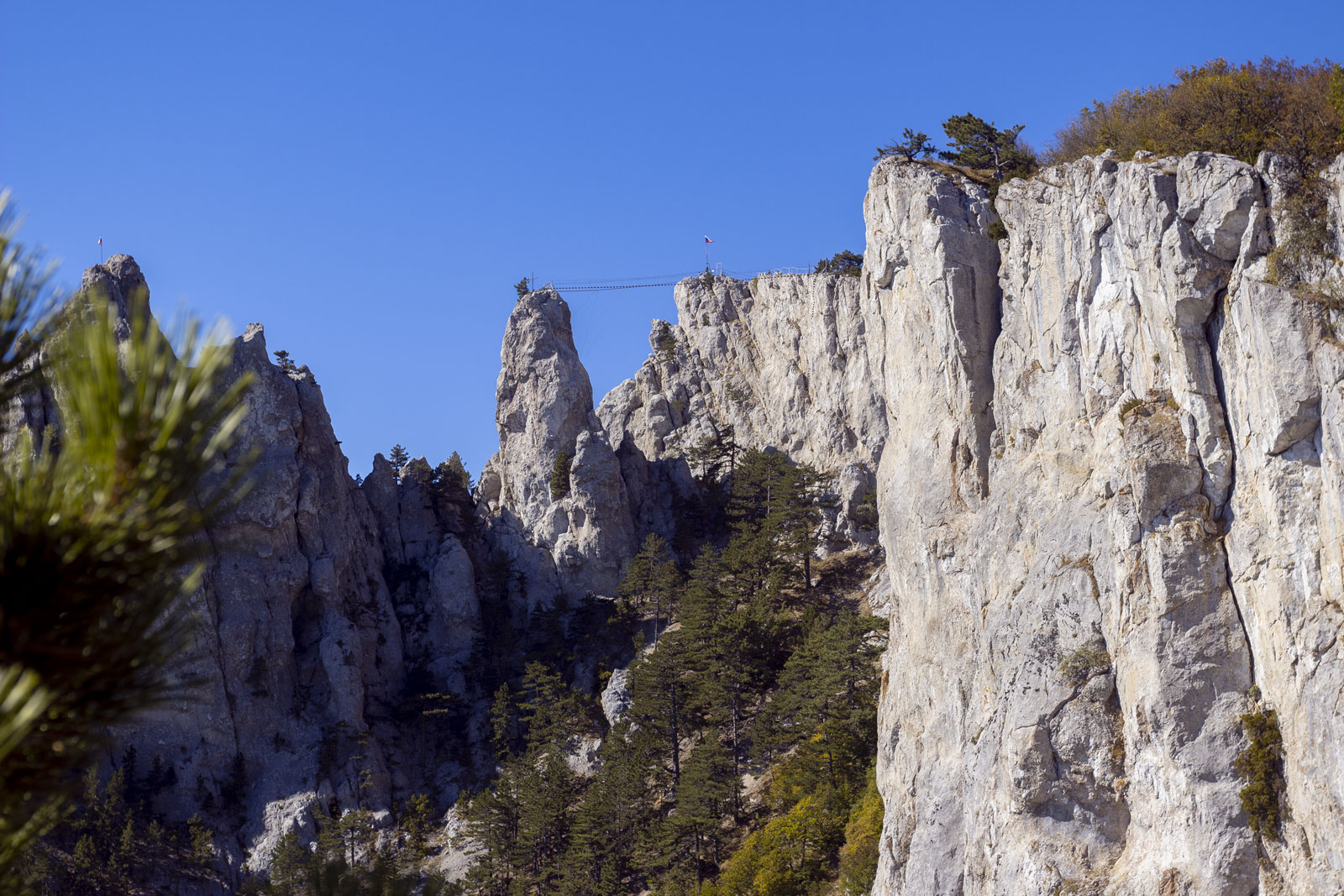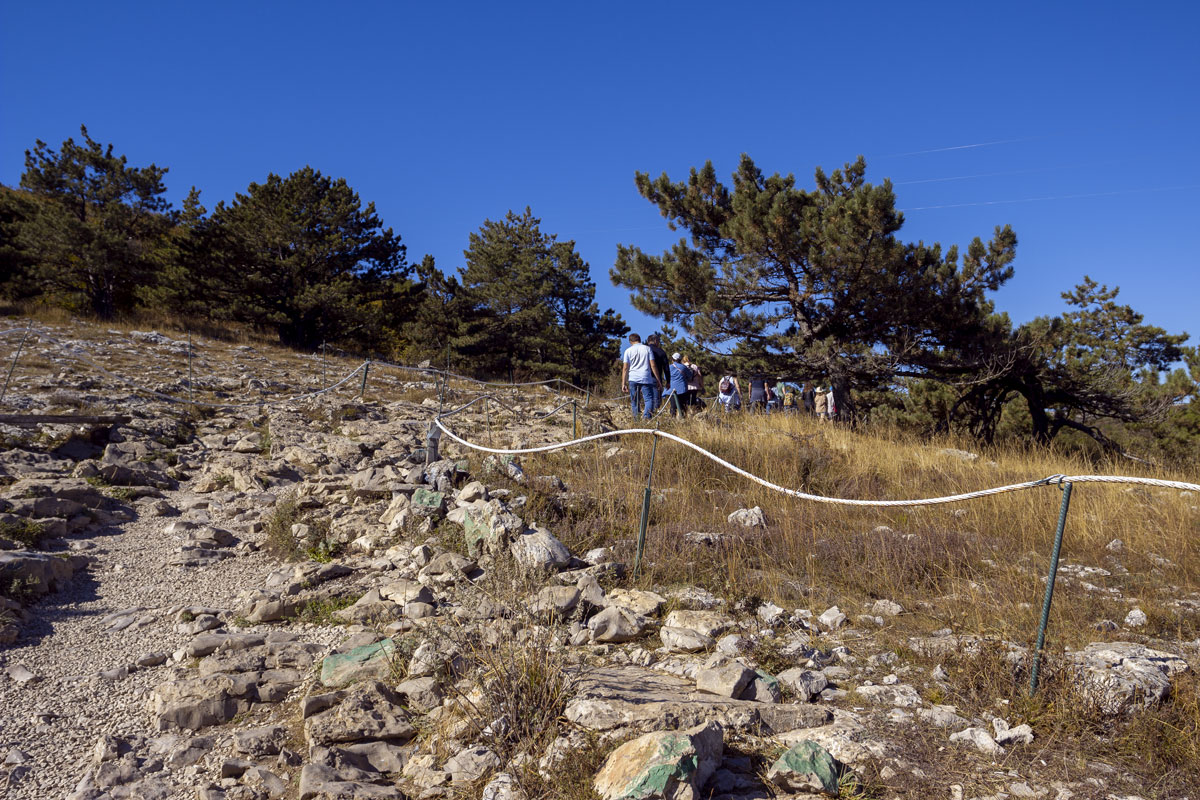 Well, that's it really. At the top, you can also pay to walk across a bridge to the rock with a cross.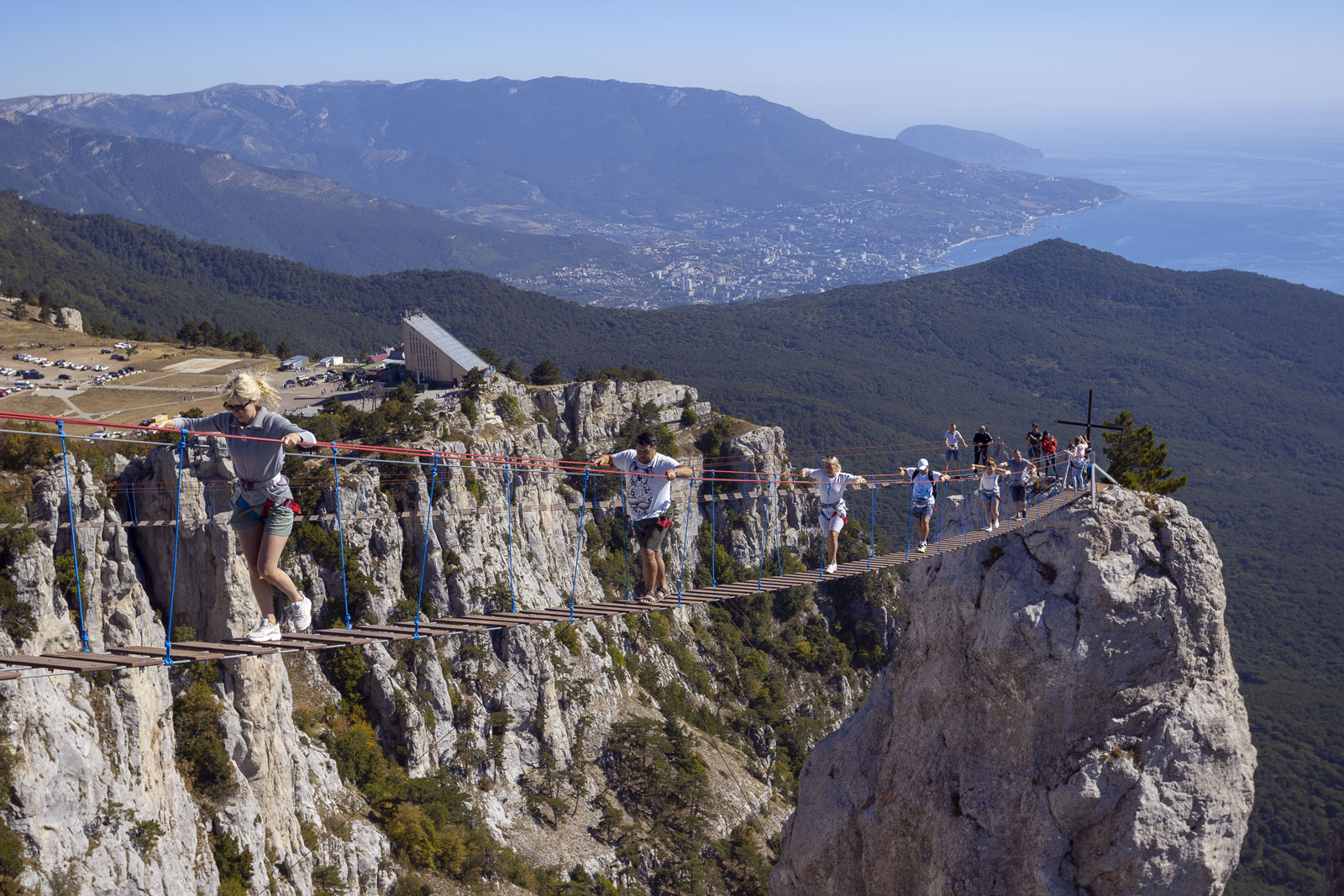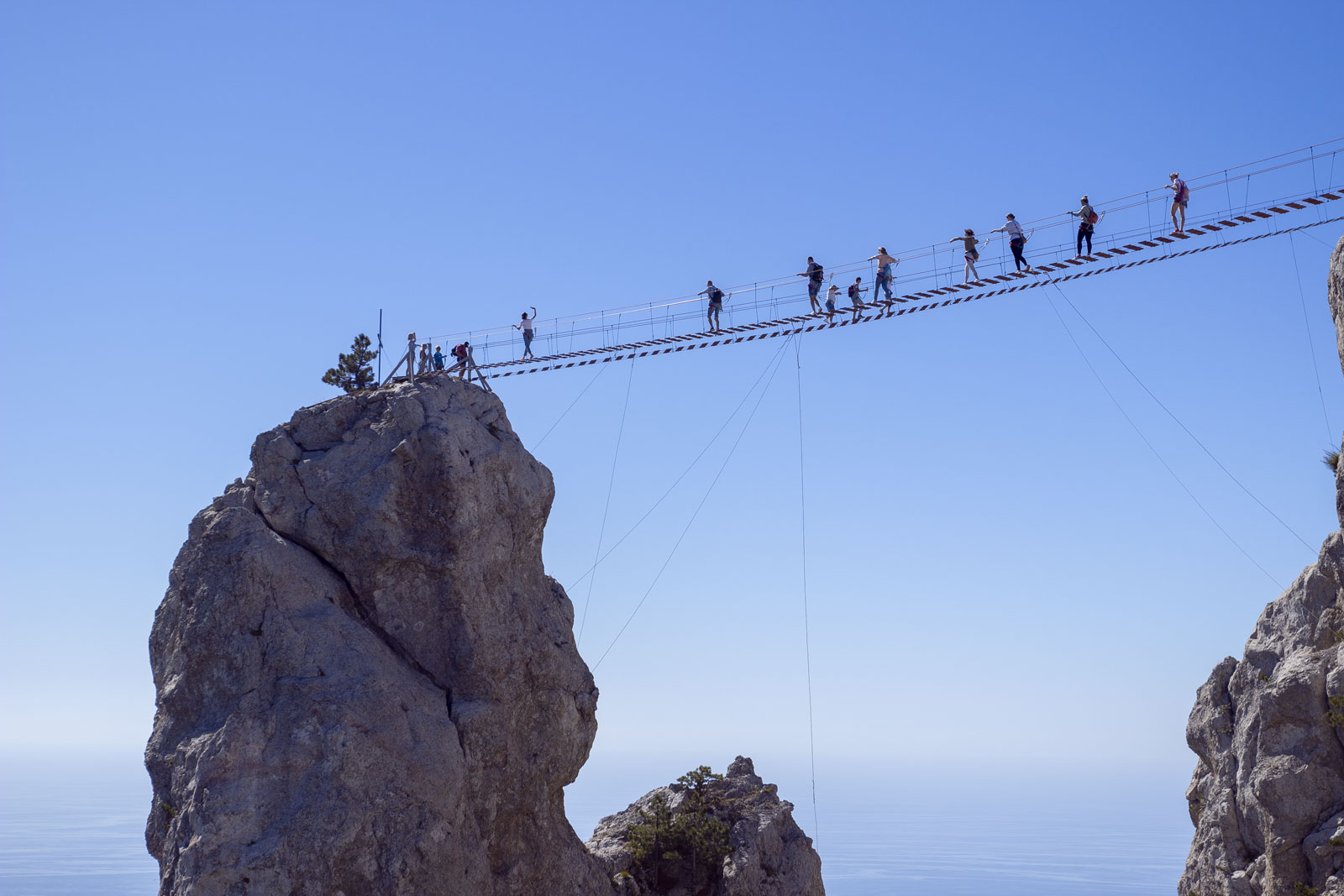 From the top, there is an excellent view of Alupka.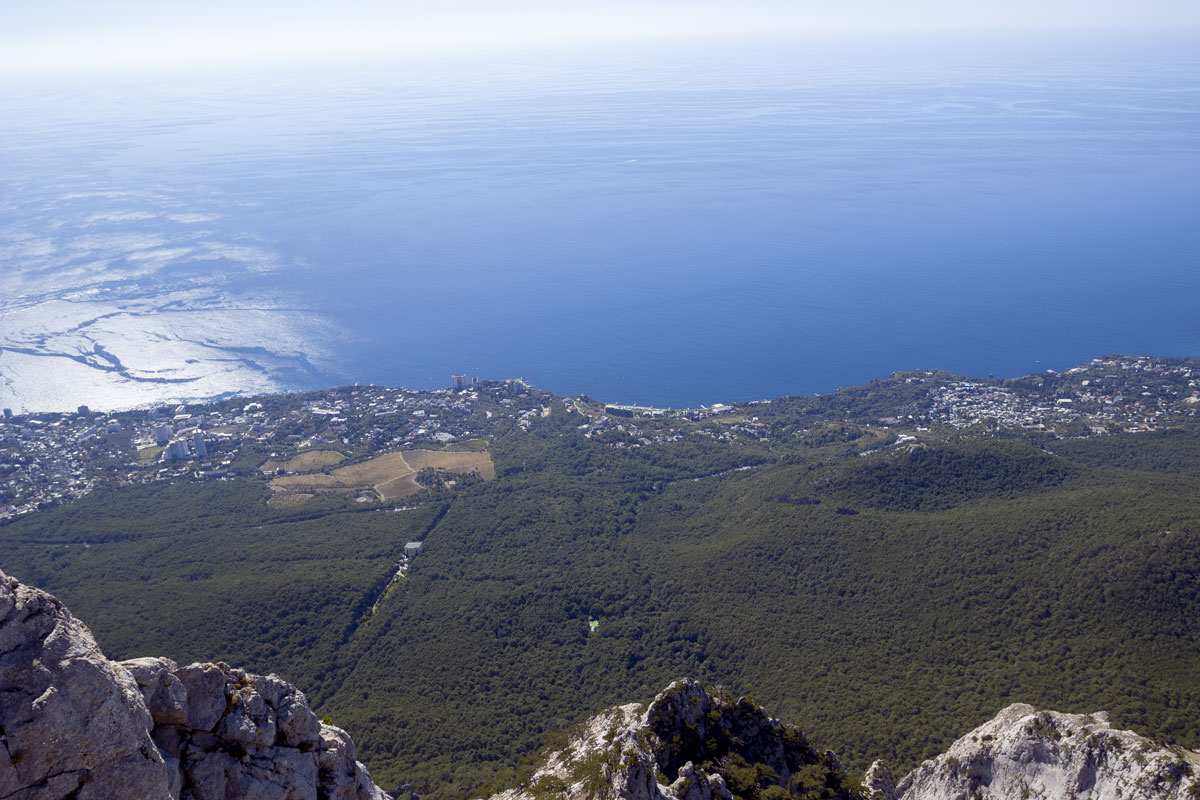 You can sit and meditate.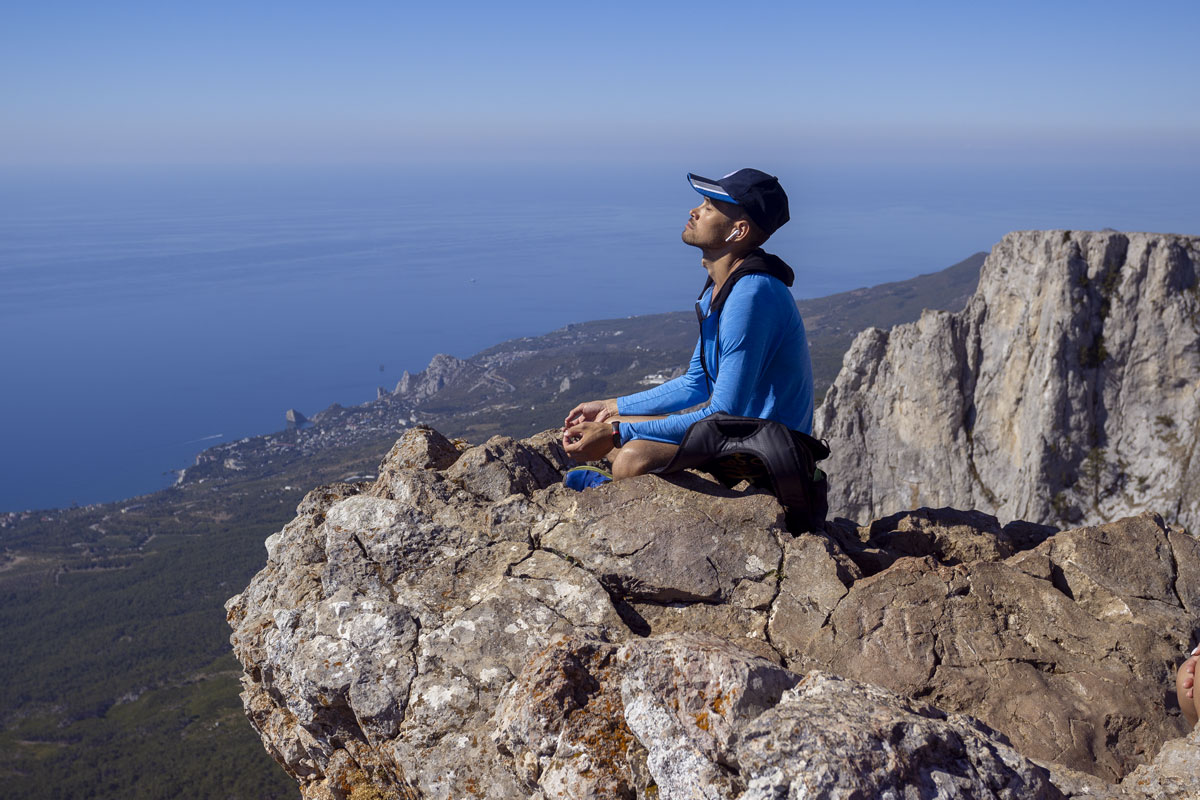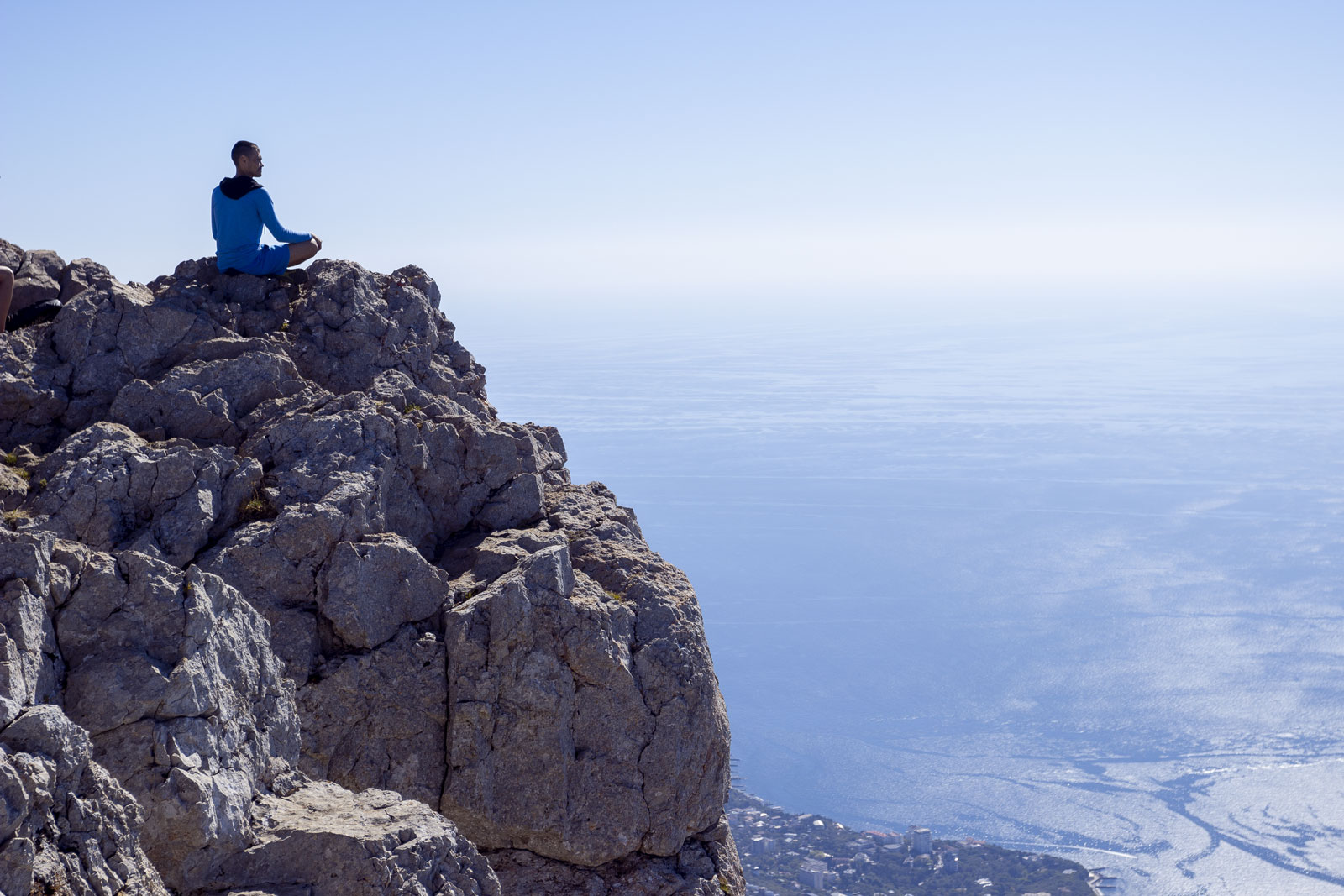 There are crowds of people at the top. The place is totally touristy, but incredibly beautiful.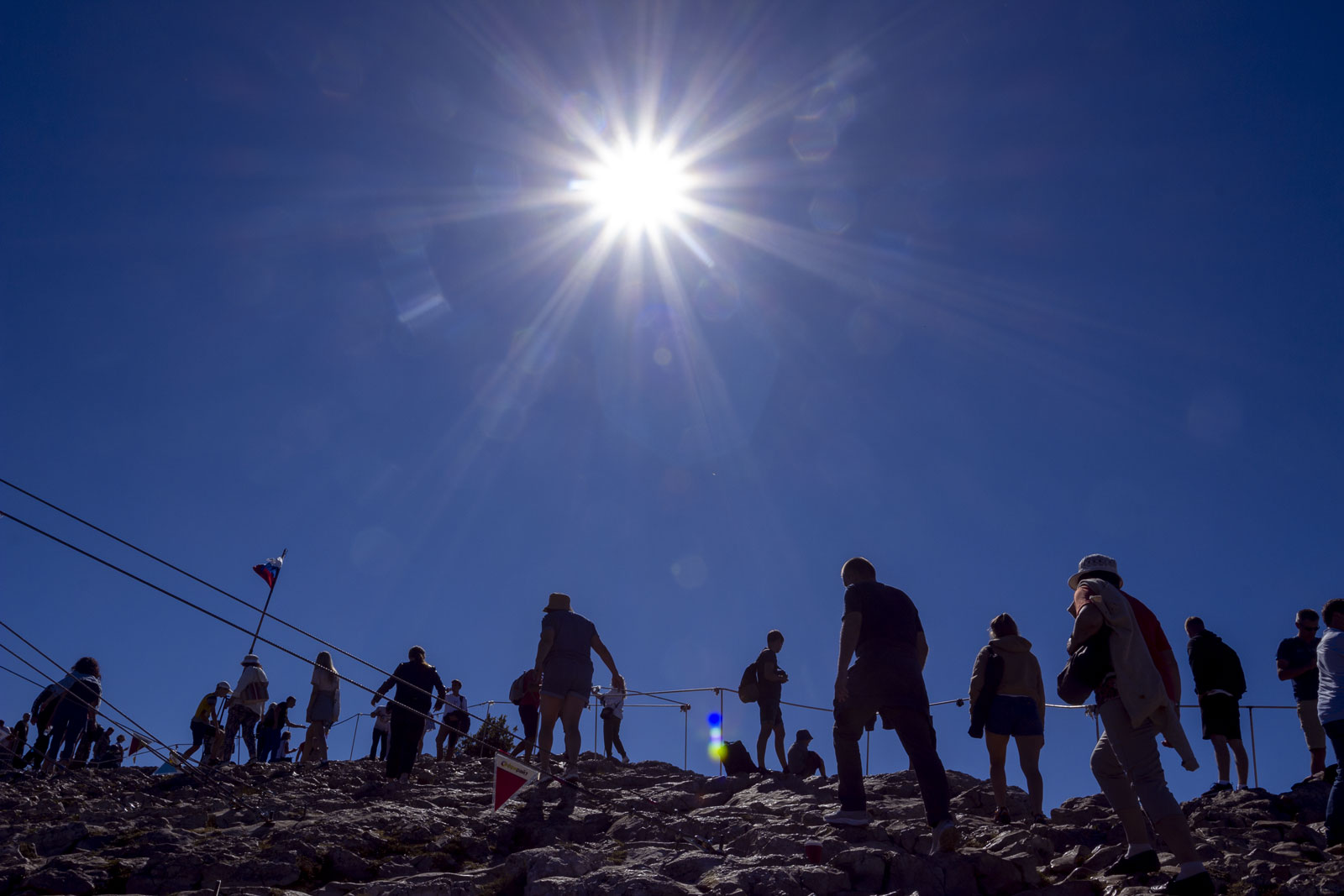 Going back the same way is boring, so you can take a walk further into the plateau.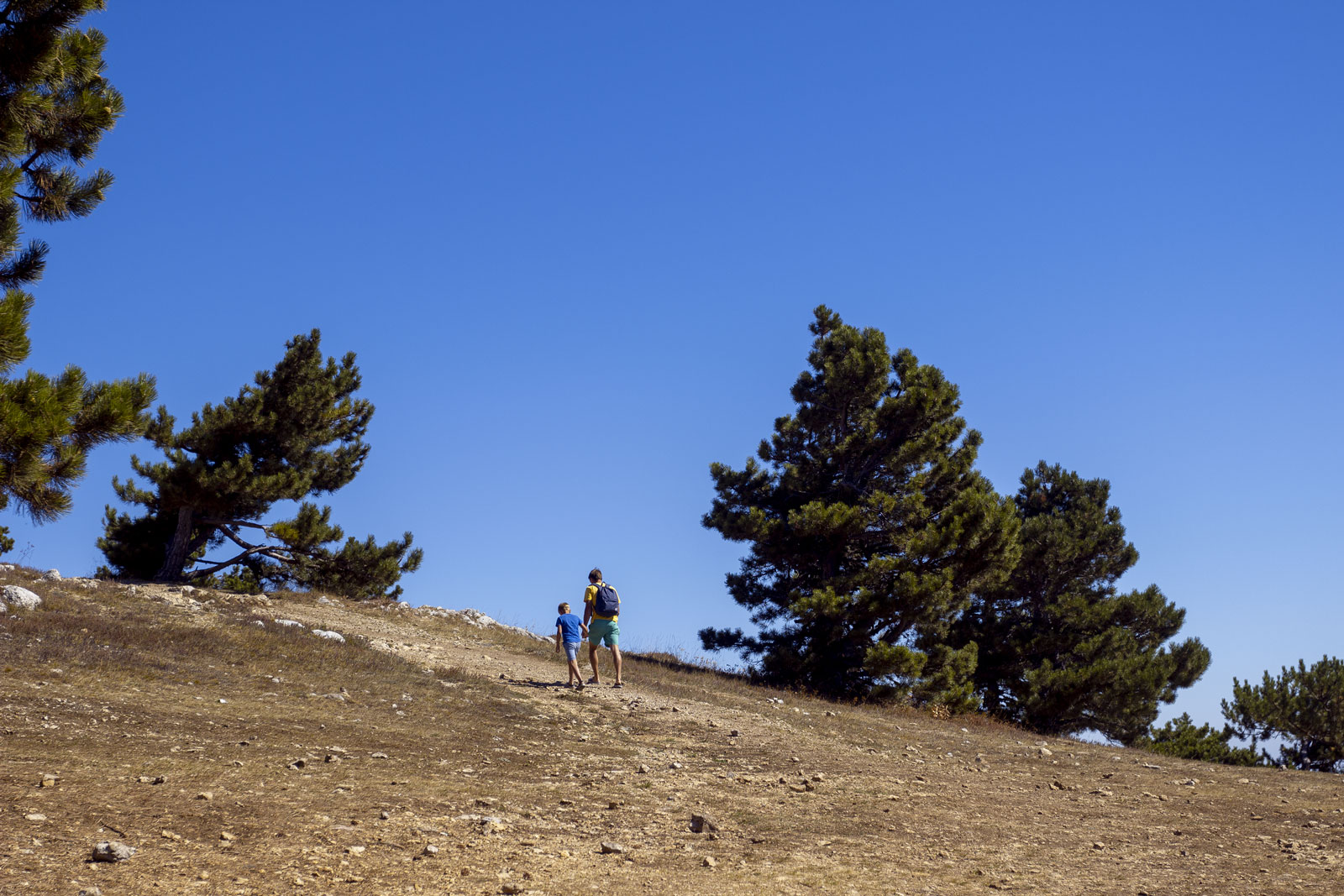 The nature of Ai-Petri is very similar to Yosemite Park, and overall to the nature of the United States. Perhaps these rocks have the same geology.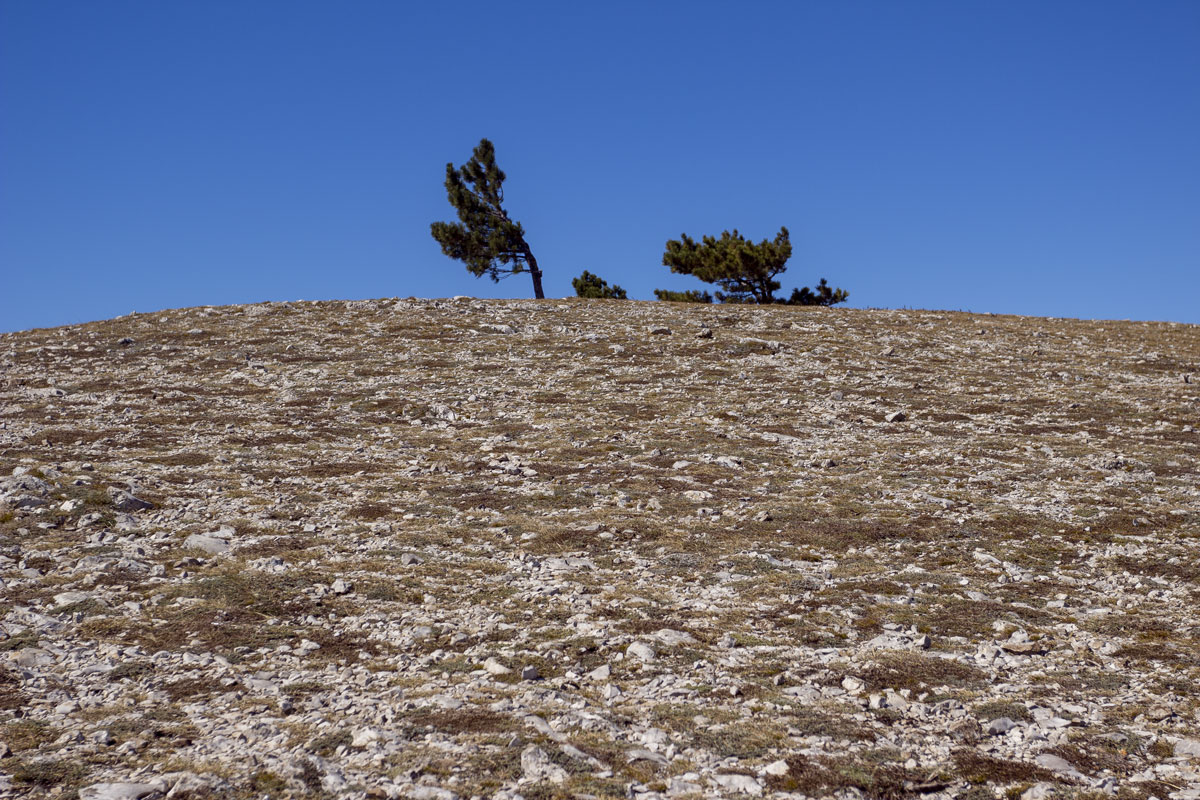 "Those born to crawl will crawl to the edge of the earth..."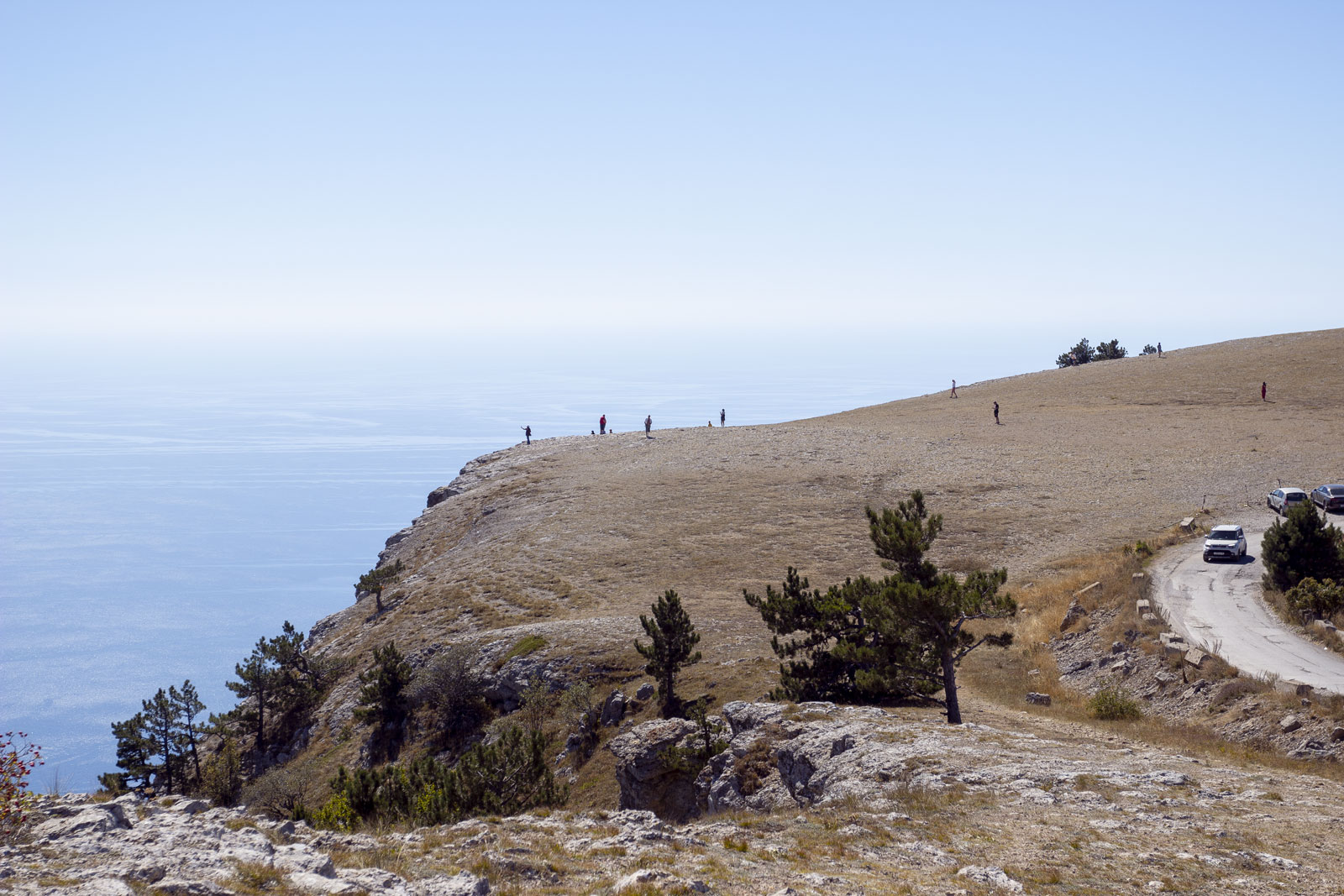 "Those born to fly will fly into space."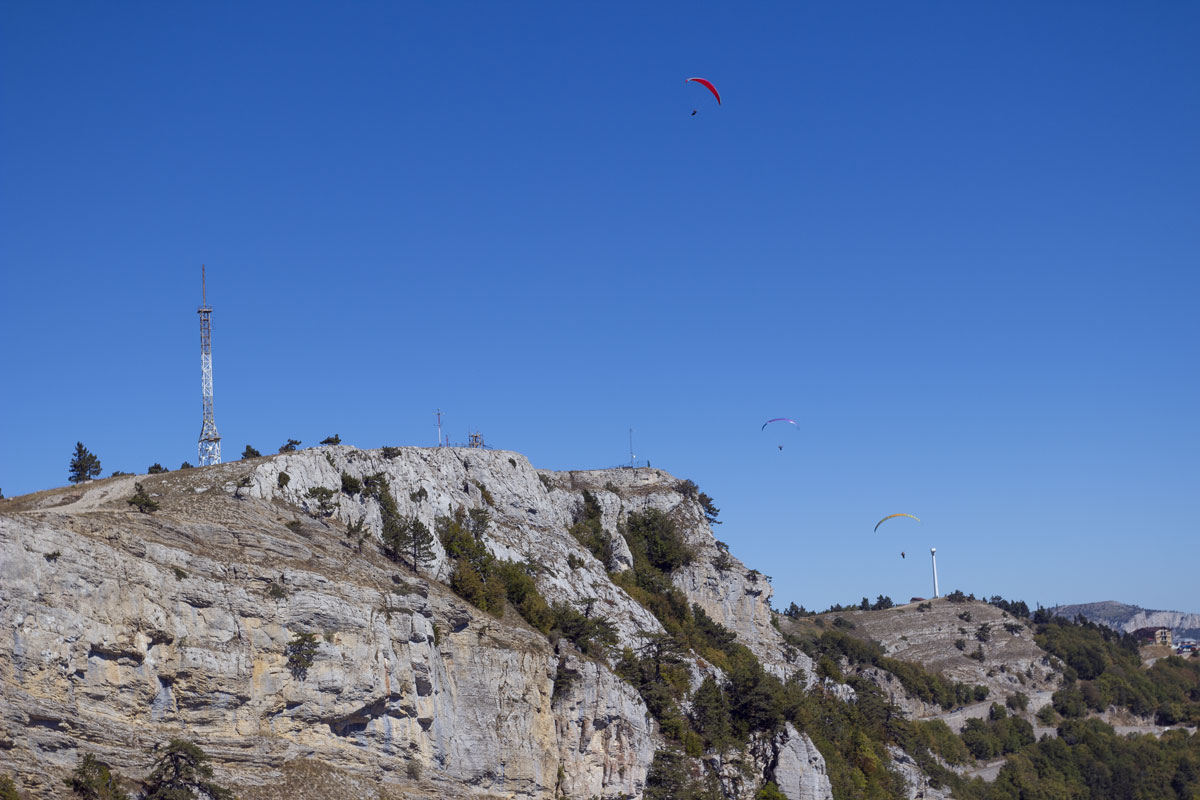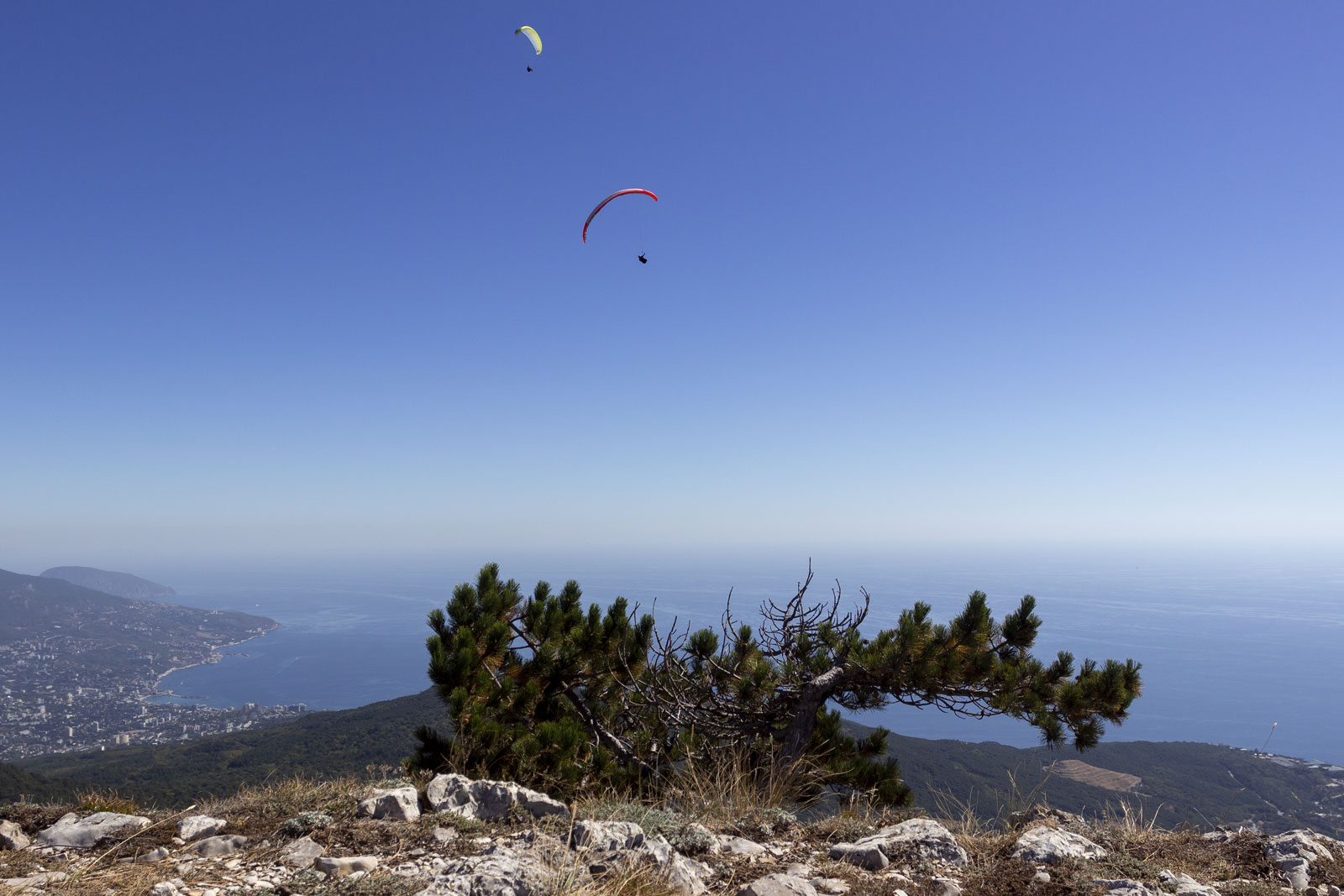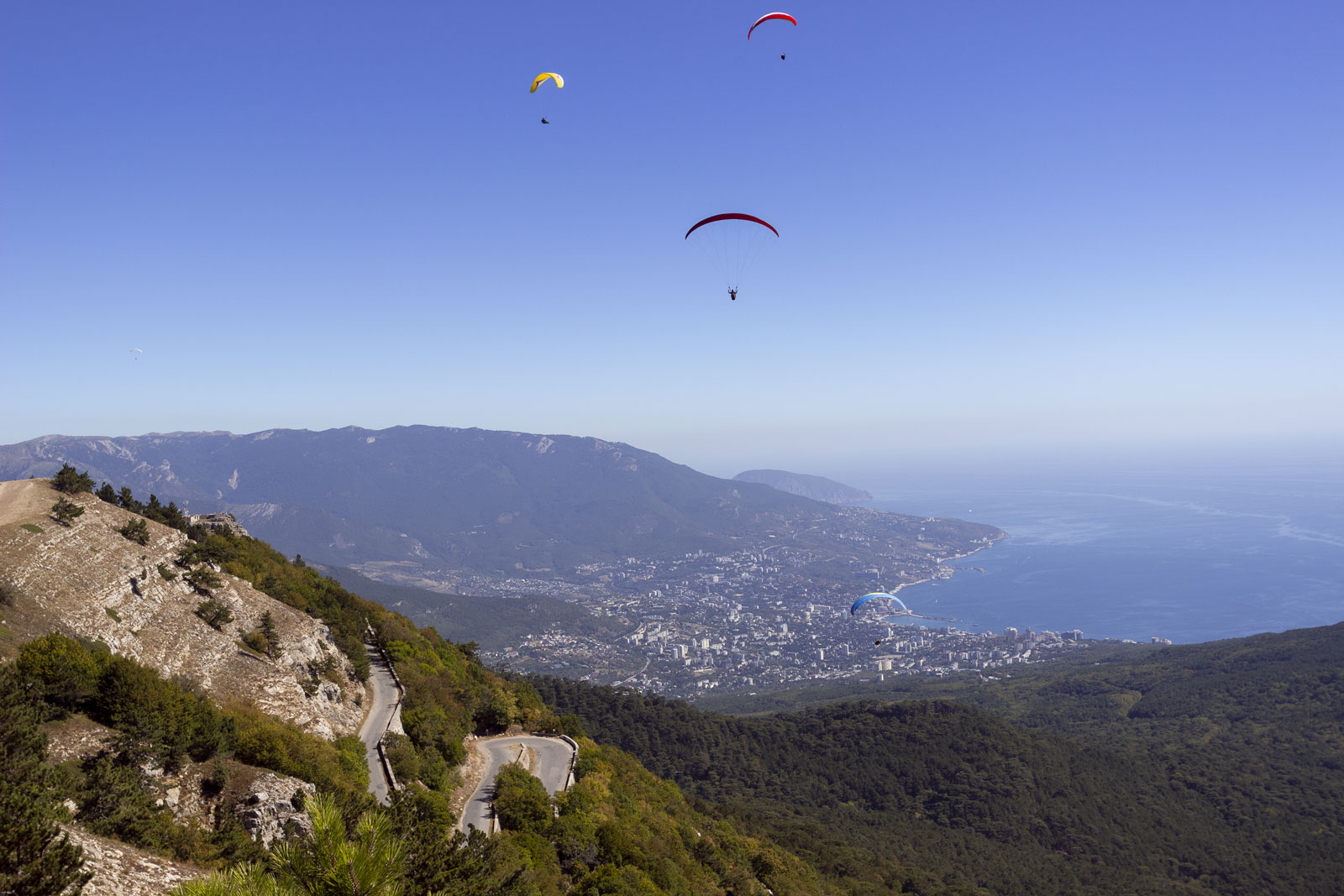 You can see Yalta from here. That's where we need to go. The maps show that it's only a 12 kilometer walk, but for some reason, the travel time is listed as 7 hours. Must be a bug! Let's walk.
To get from here to Yalta, you need to cross the Taraktash ridge and find the Botkin trail, which will lead to the city. Along the way, they say there are cool views and waterfalls.
On approach, it turns out that this is now a protected area and you need a pass. The guard suggests applying for it through VKontakte, but passes are approved manually. After an hour, everyone got tired of playing stupid games and let us in without approval.
We'll go here.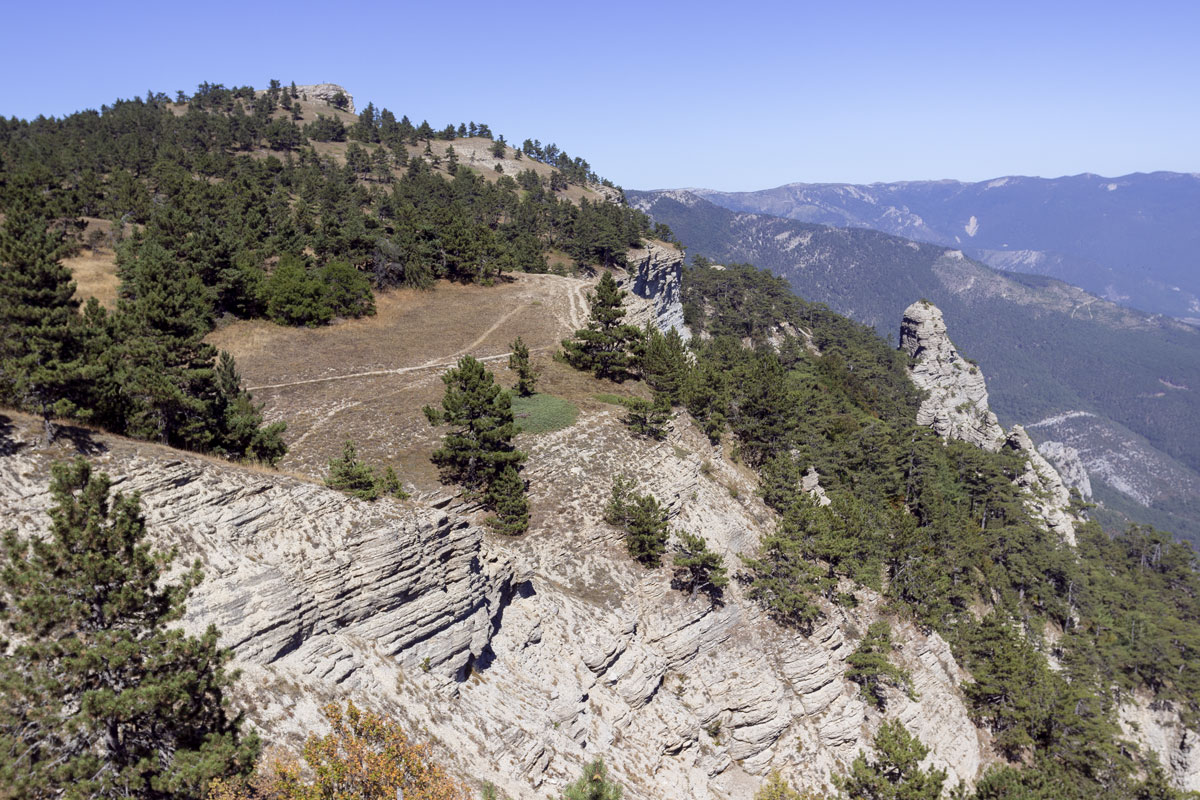 It's really beautiful here. You wouldn't even think it's Crimea. The last time I enjoyed nature like this was in California.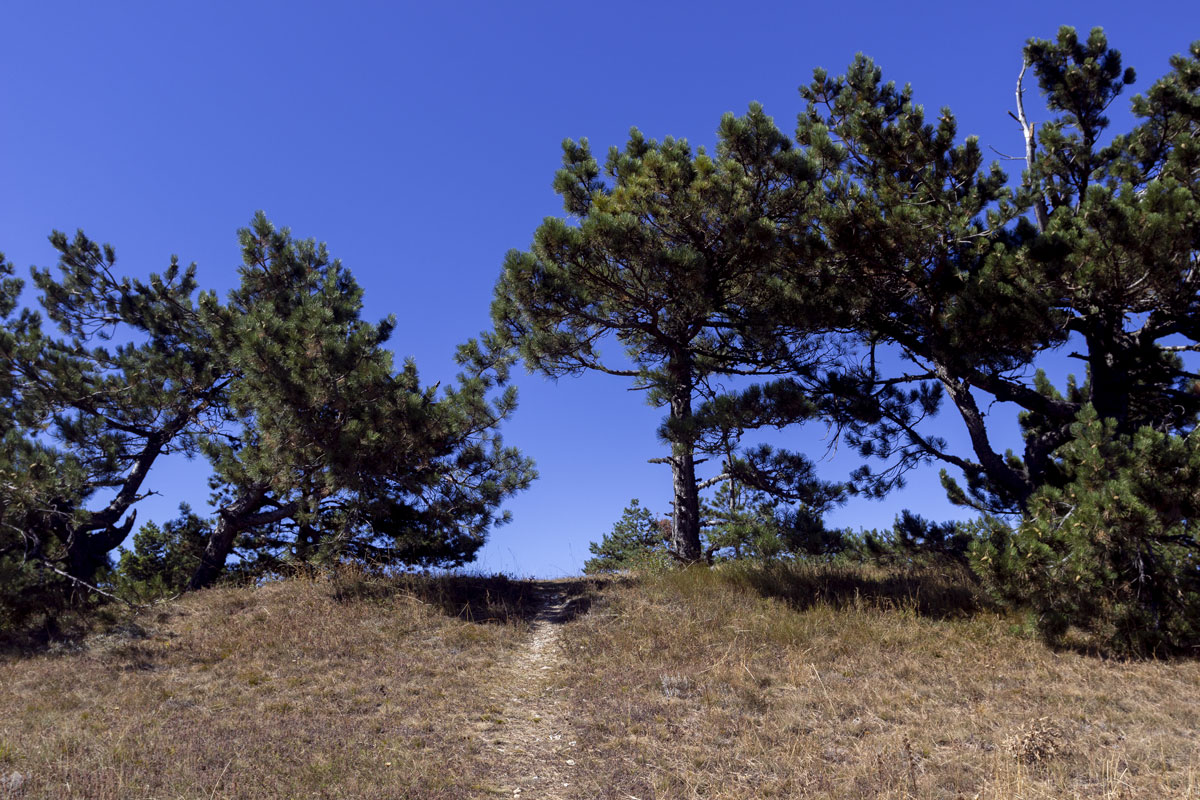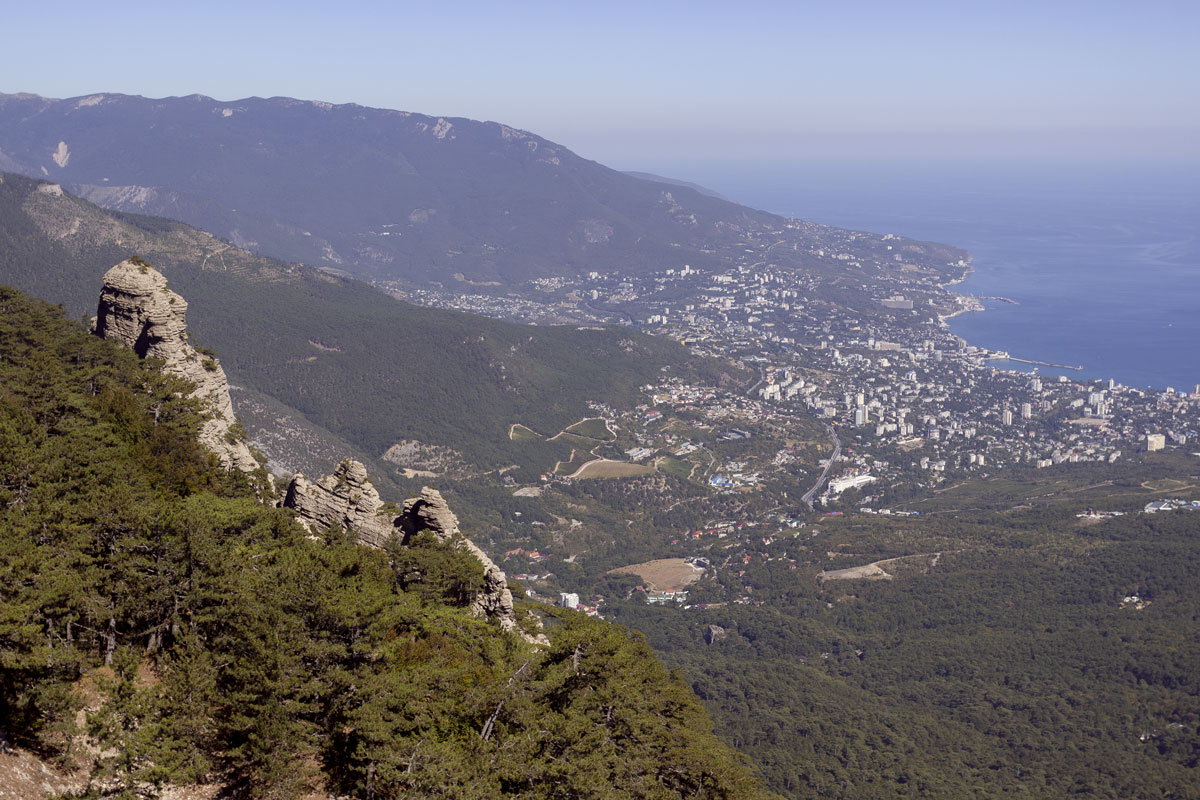 And here is Taraktash — these rocks.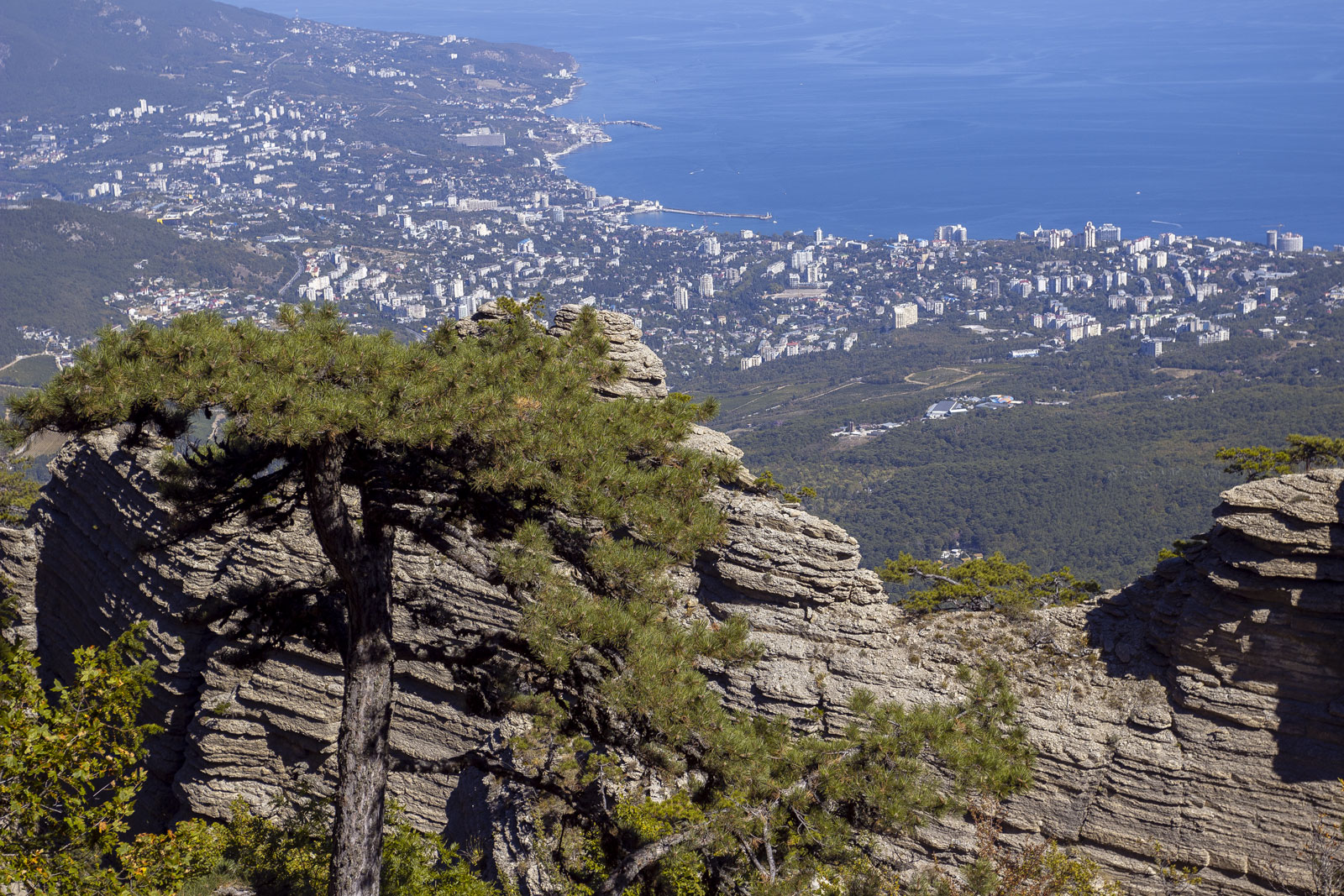 In terms of beauty, it is no less than the Grand Canyon. The feeling is like being in the Wild West.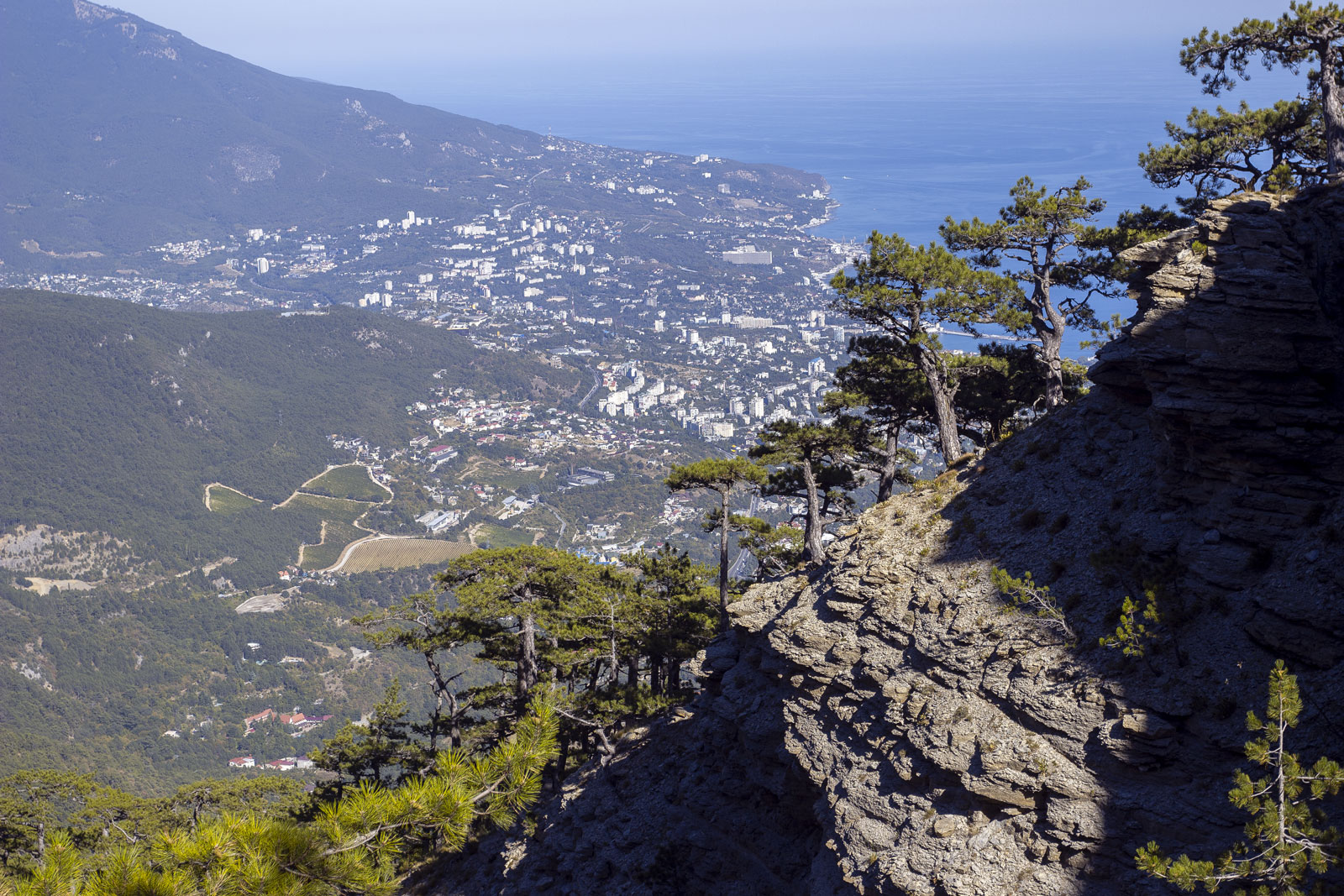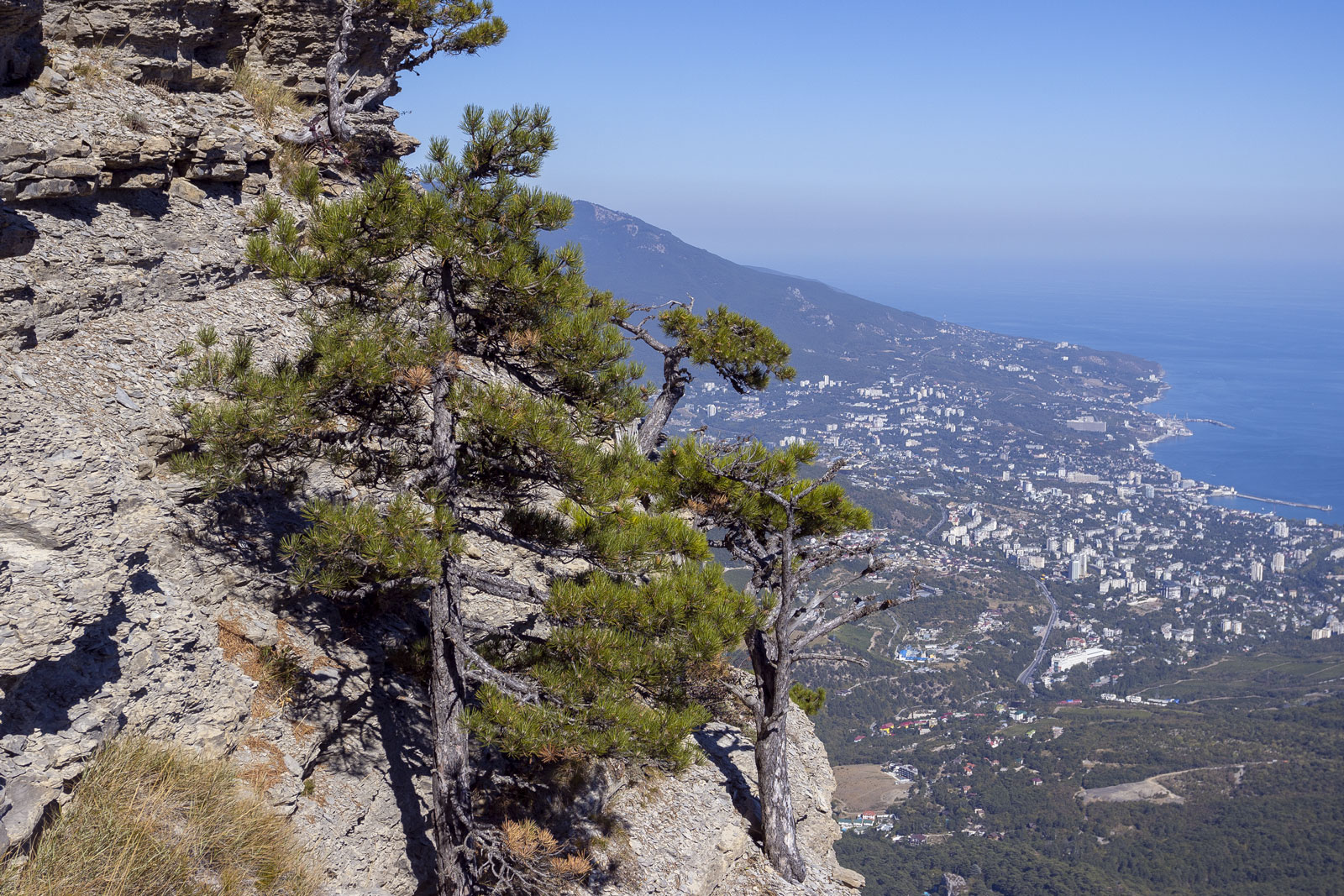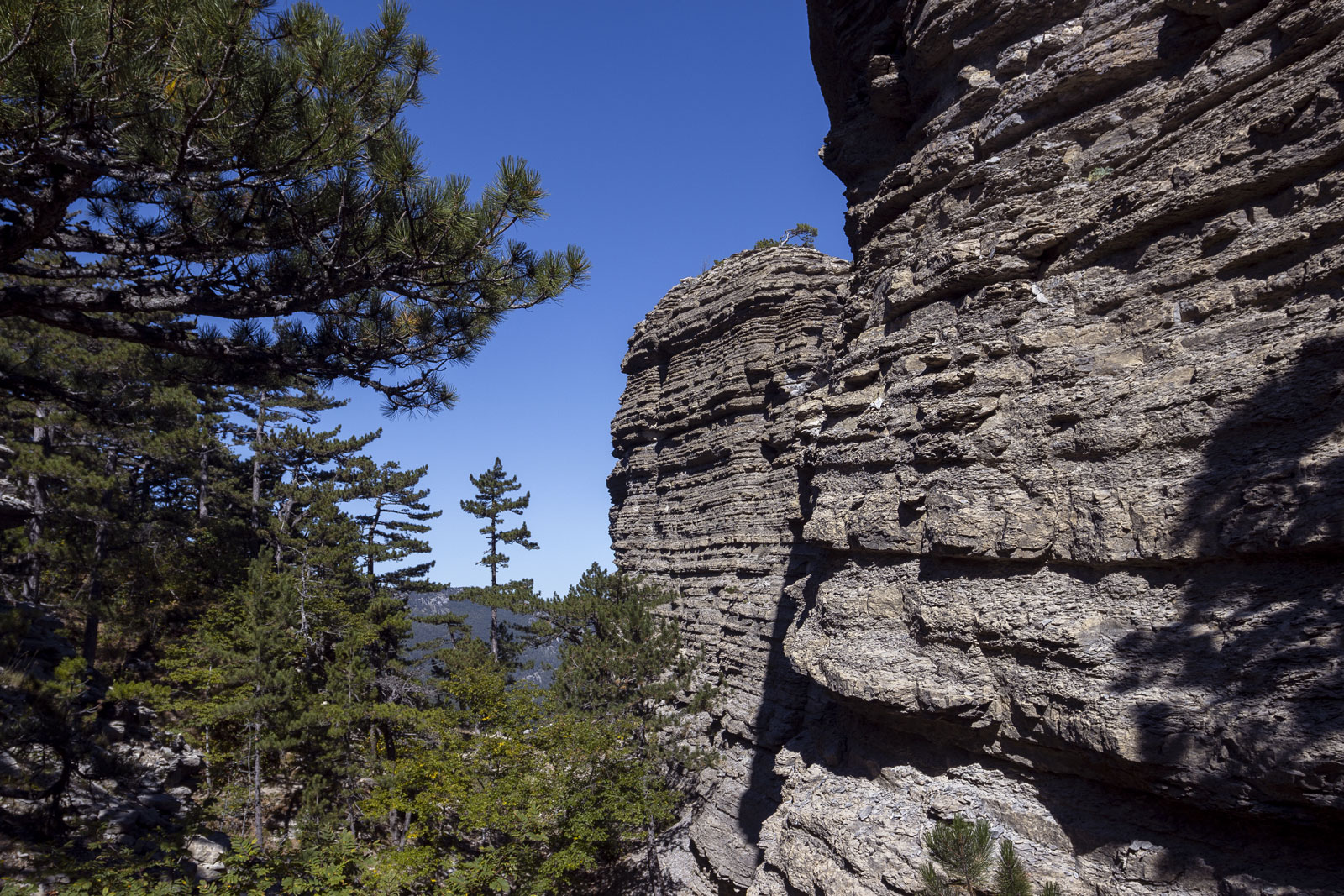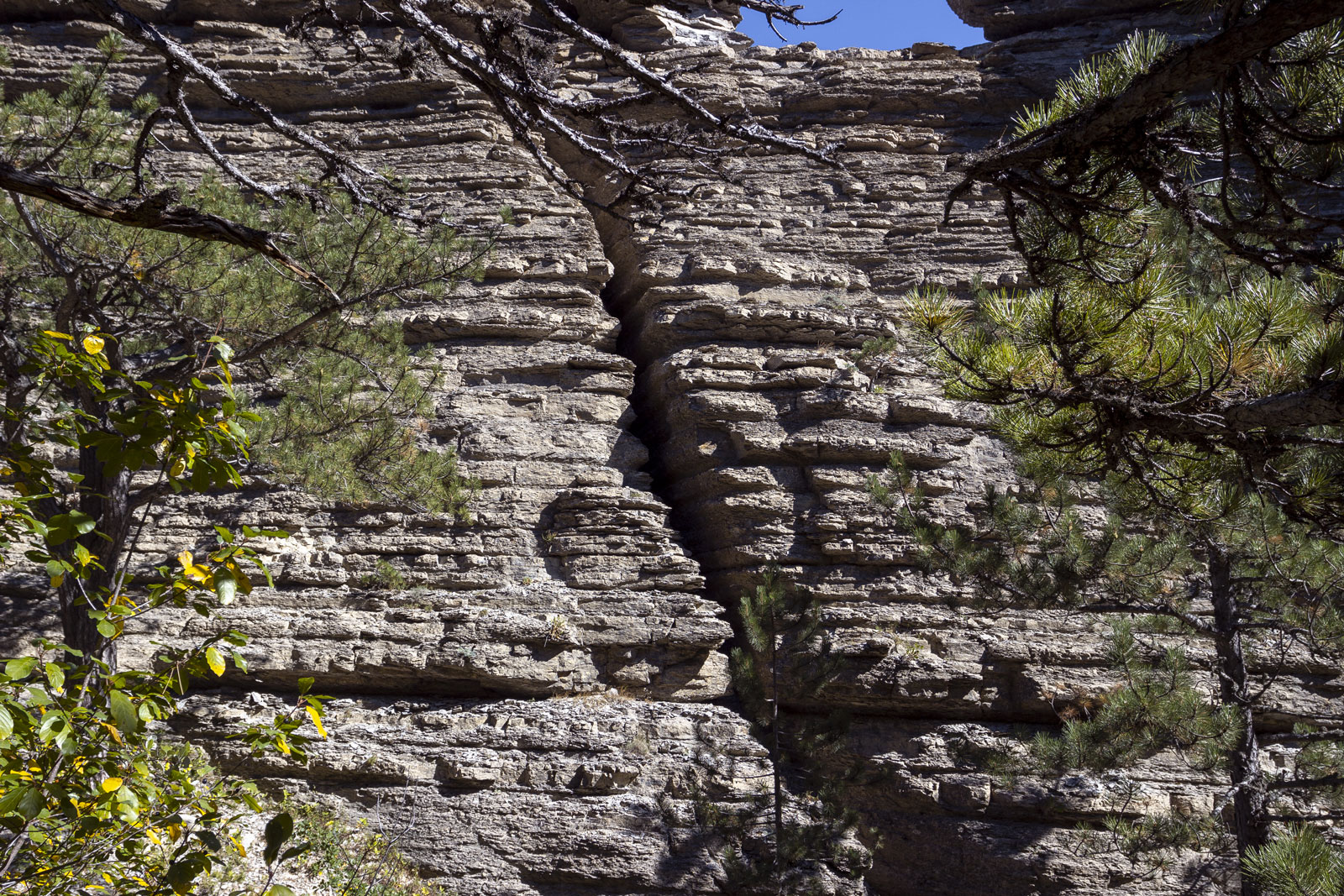 Yalta is still far away. Now we need to descend for a long time through the coniferous forest. You'll break your legs on the way down.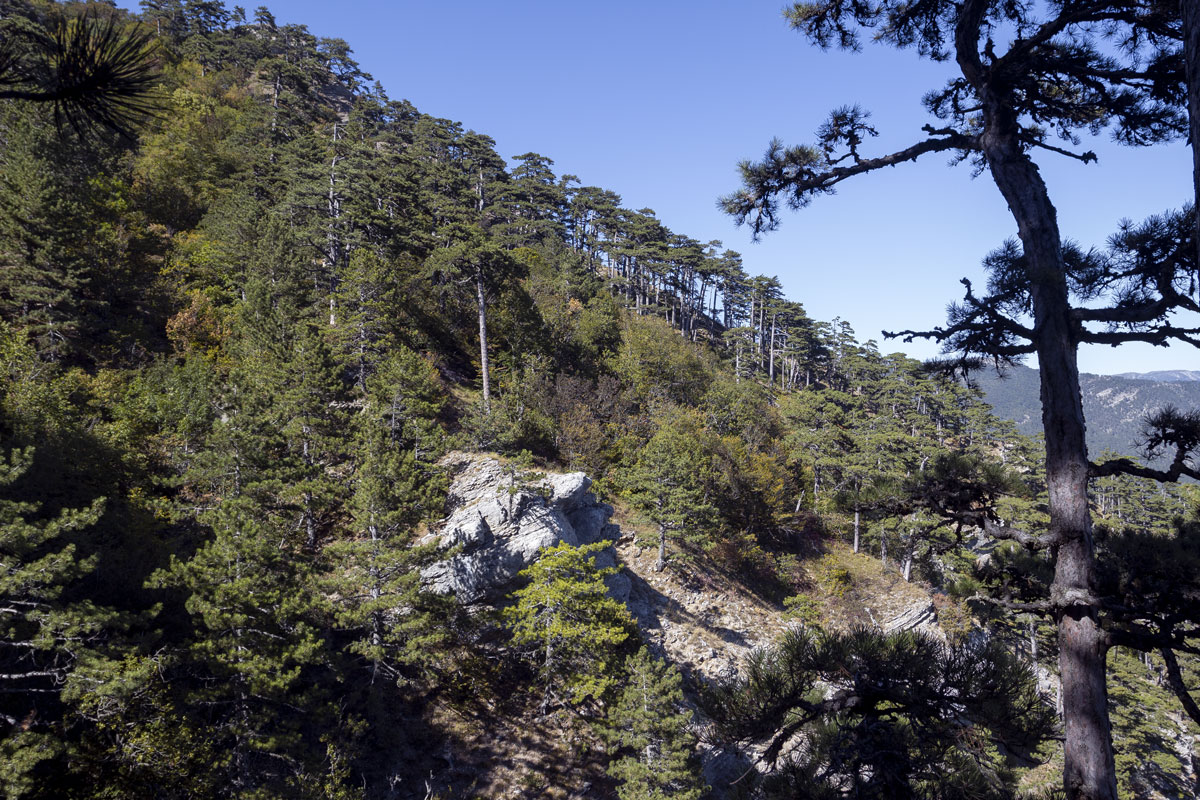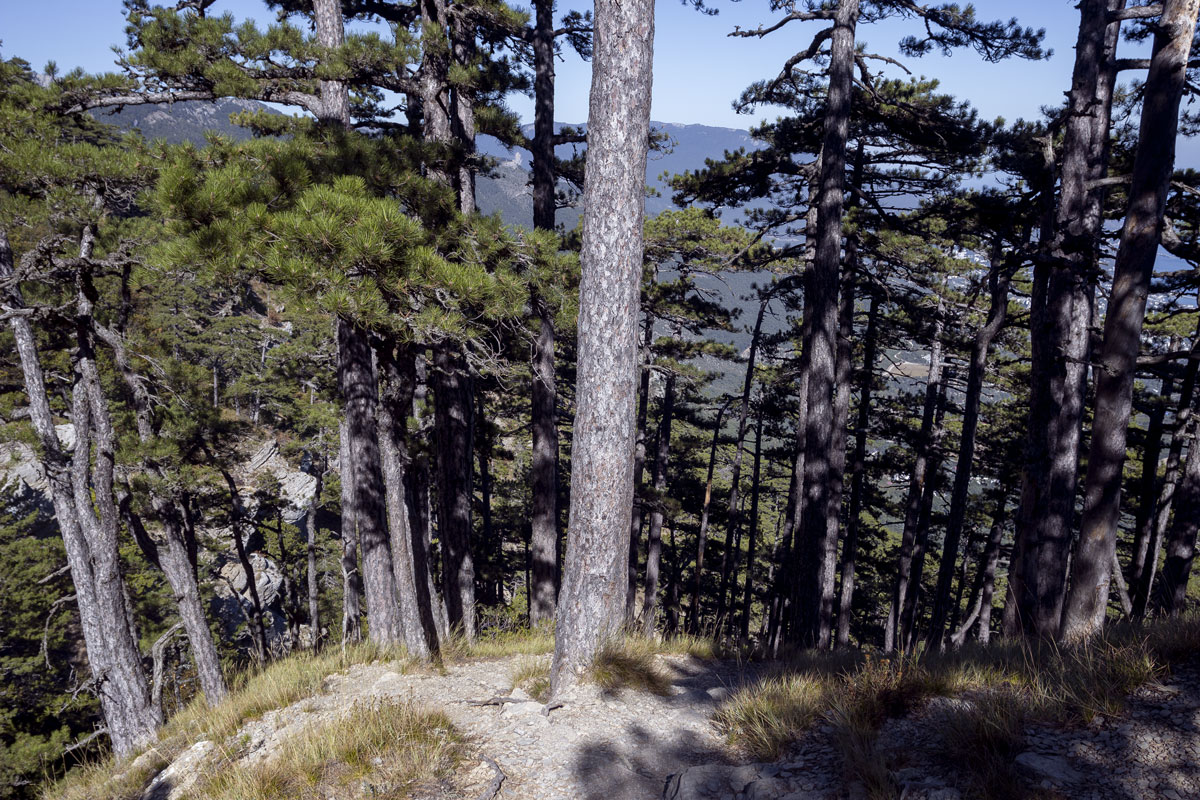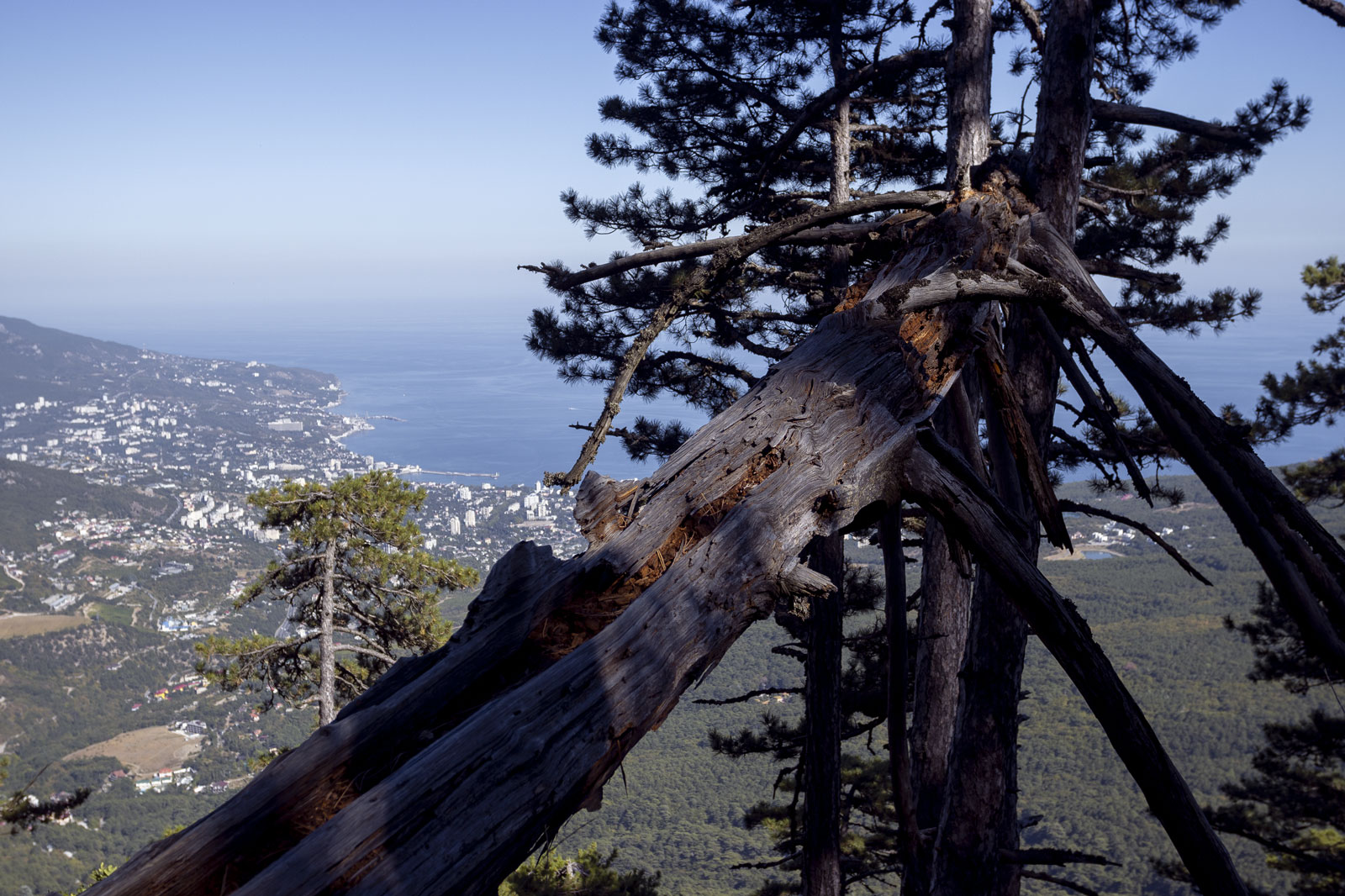 Somewhere around the fourth hour of the journey, you realize that the navigator was not wrong. And although it's only 12 kilometers to Yalta, these kilometers must be walked along mountain ridges with a large elevation change. At the end of the journey, the knees are completely destroyed, the legs ache and wobble. After such an overload, they will hurt for several more days, but the walk through the Yalta mountains will be remembered for a long time.