Kolkata
The author visited the wonderful city of Kolkata during a short six-hour visit on their way from Mumbai to Dhaka.
The city airport is tidy and very modest. Despite the promises, there was no luggage storage facility available. If you ask the security guard, he will suggest going to the second floor, supposedly where you can leave your belongings. On the second floor, an airport staff member will greet the traveler and offer to keep their bags under his desk for a hundred rupees — ensuring their complete safety.
It is difficult to move around in the 35-degree Indian heat, dragging a heavy backpack. Therefore, the story will be very short.
Kolkata was the first city in India to have a metro system. Currently, there is only one line in operation, and it is heavily crowded. To make the wait for trains less boring, televisions are installed at the stations.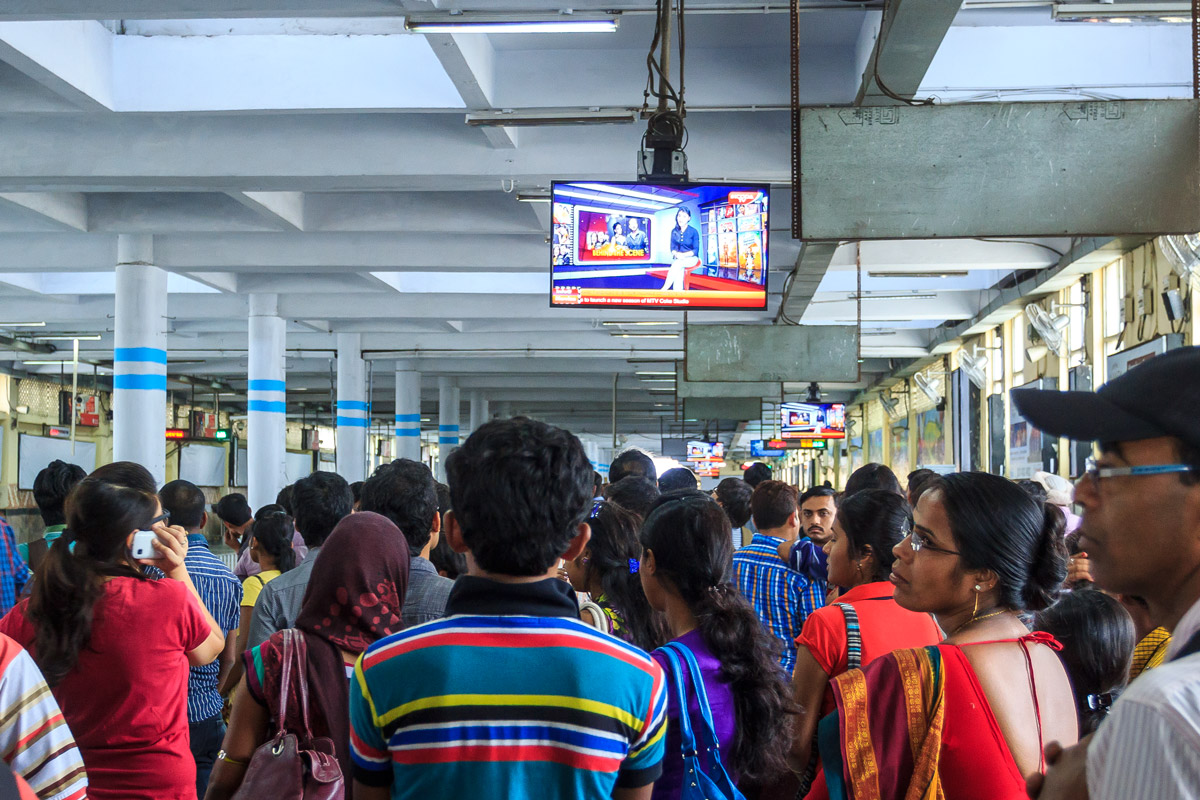 Metro train.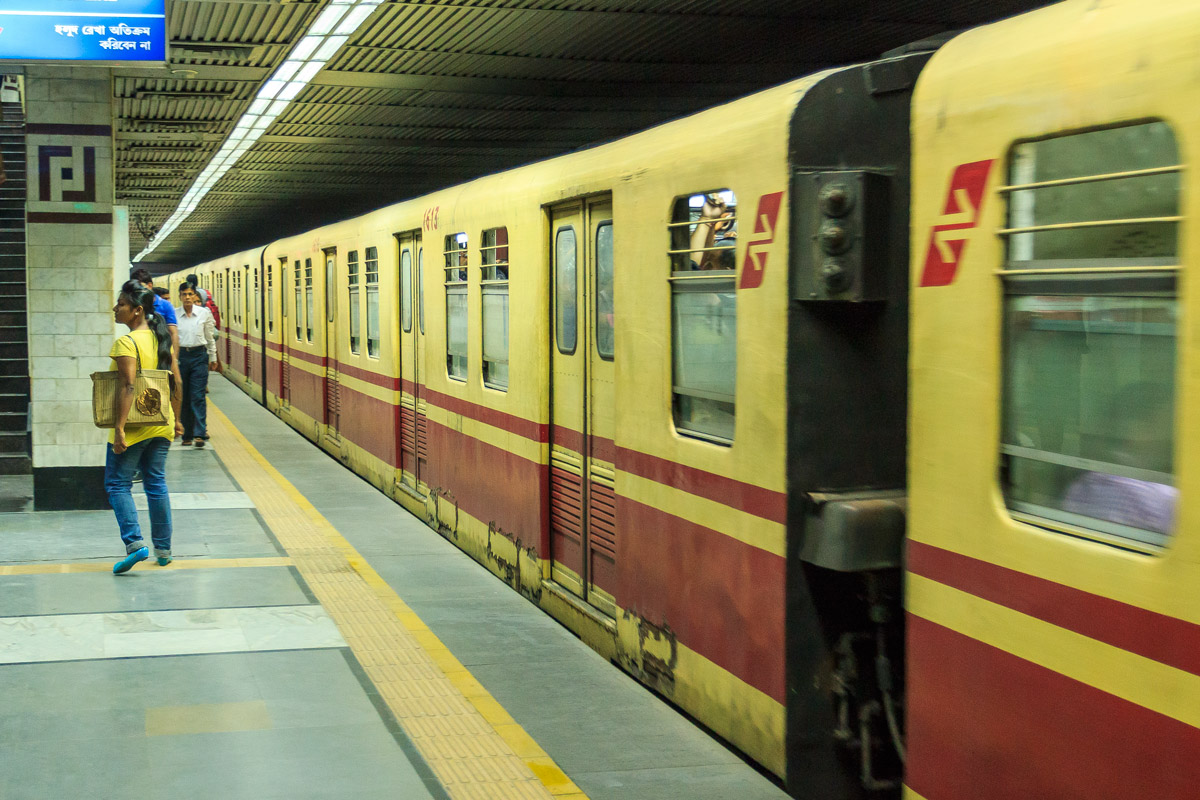 Crowded in the train cars.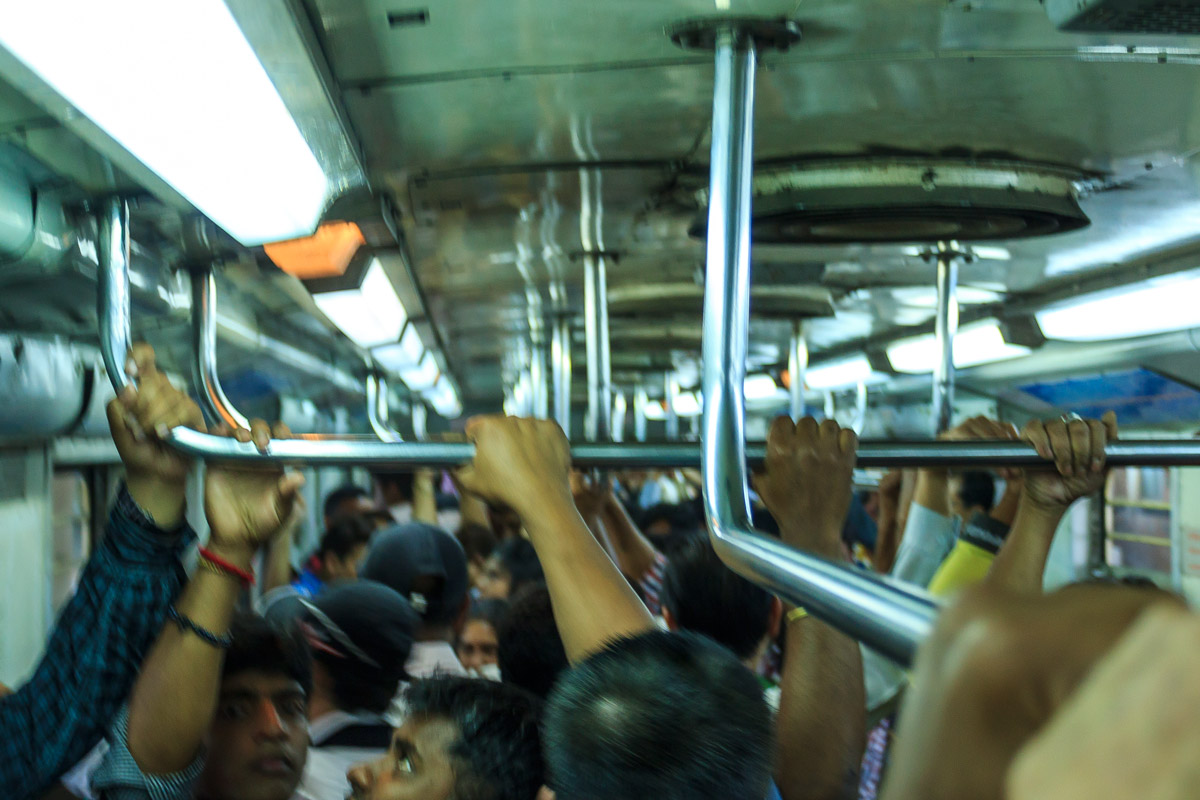 There is also a suburban train system. The color scheme is unique and can only be found in Kolkata.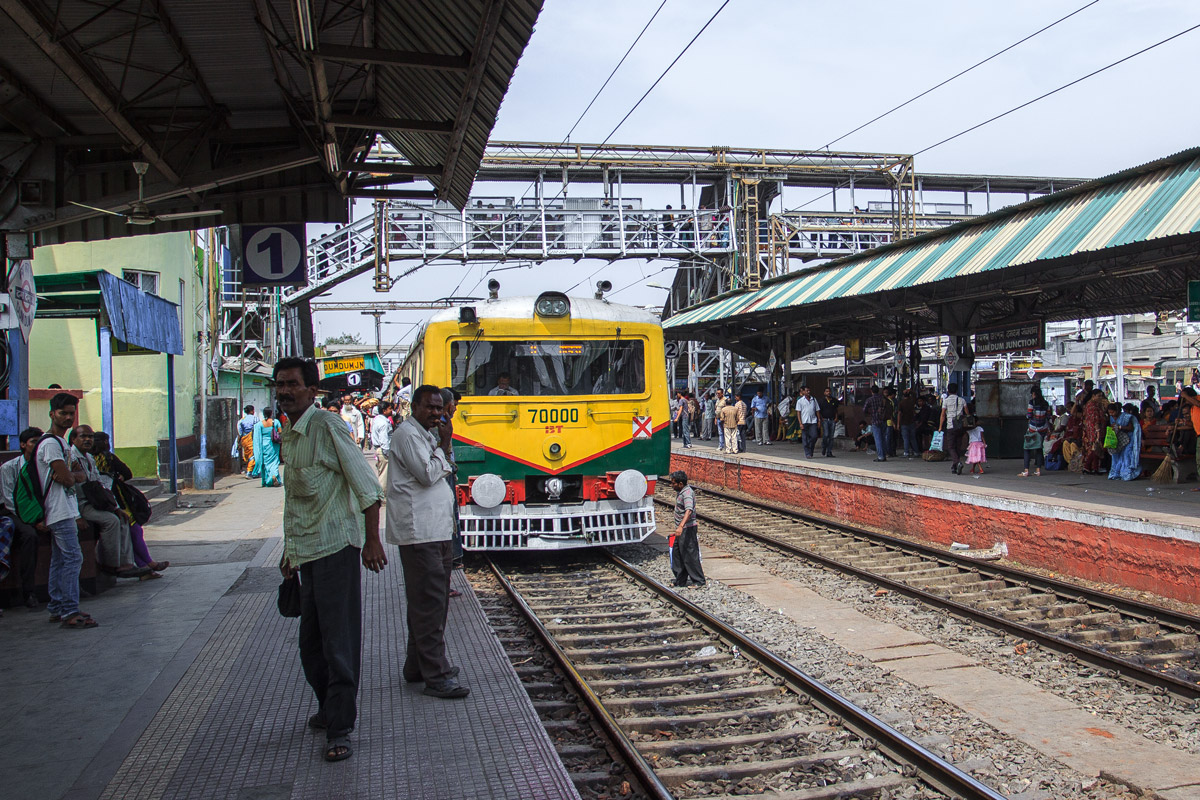 The bus is also of its own design/model.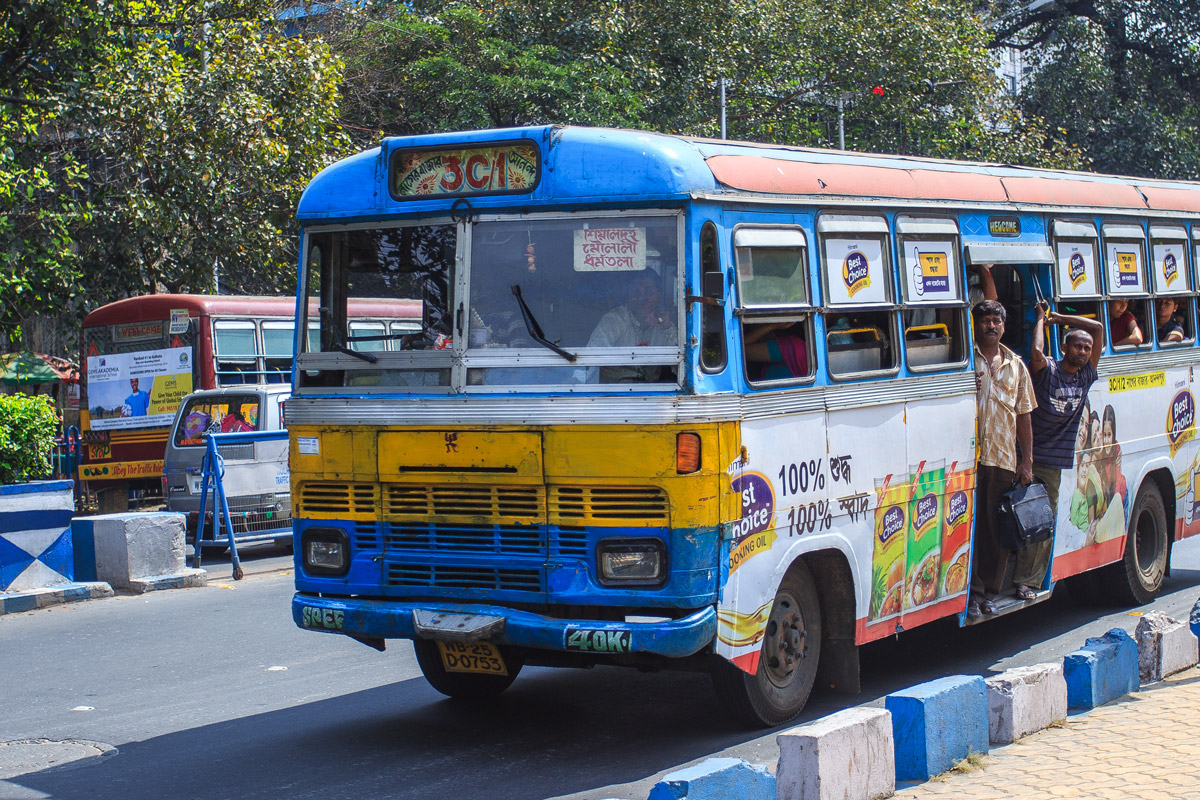 Often, buses are decorated similar to famous Pakistani trucks.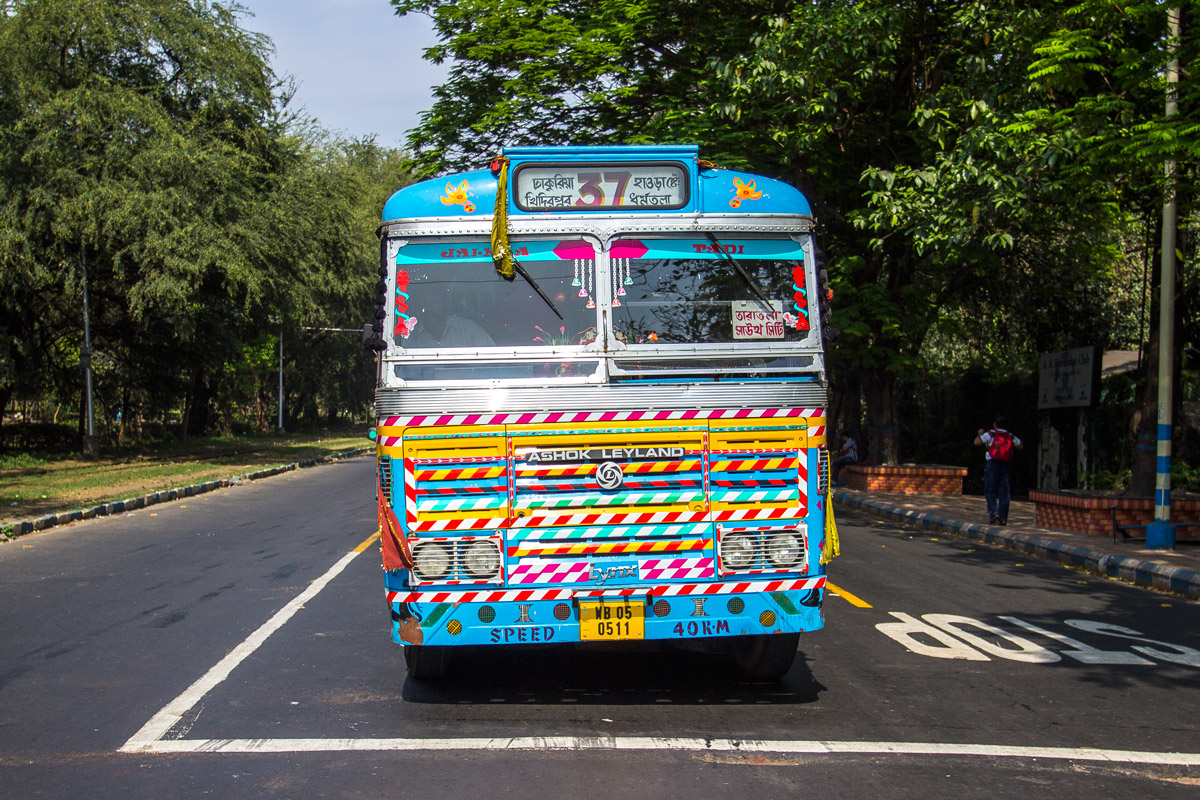 The best buses in the world!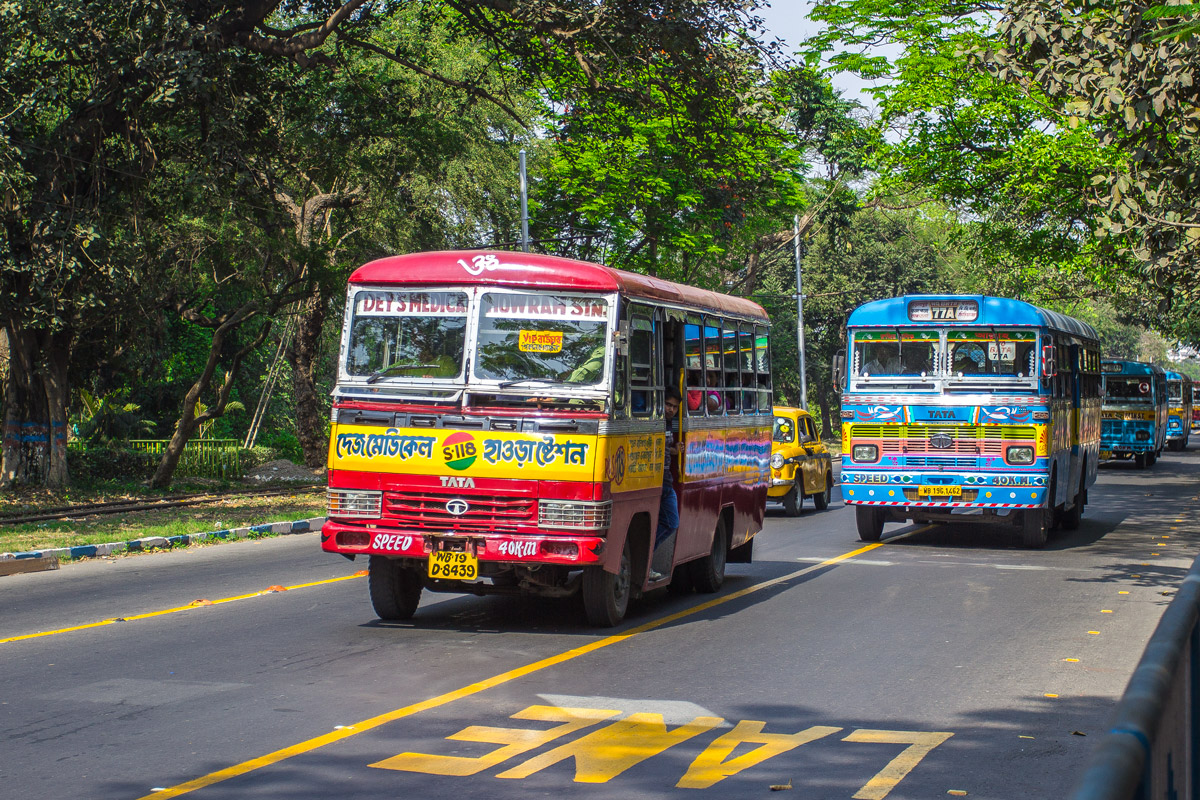 They are overcrowded, just like the trains. Indians love hanging out of the doors.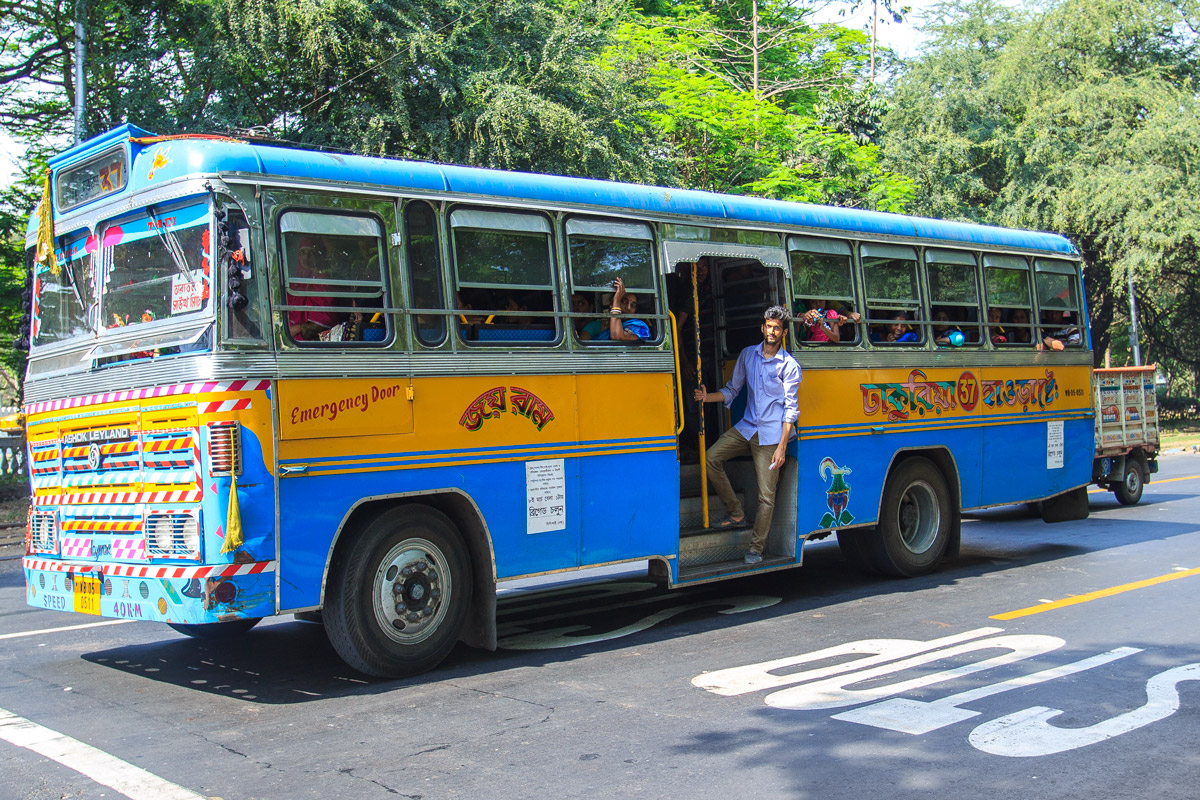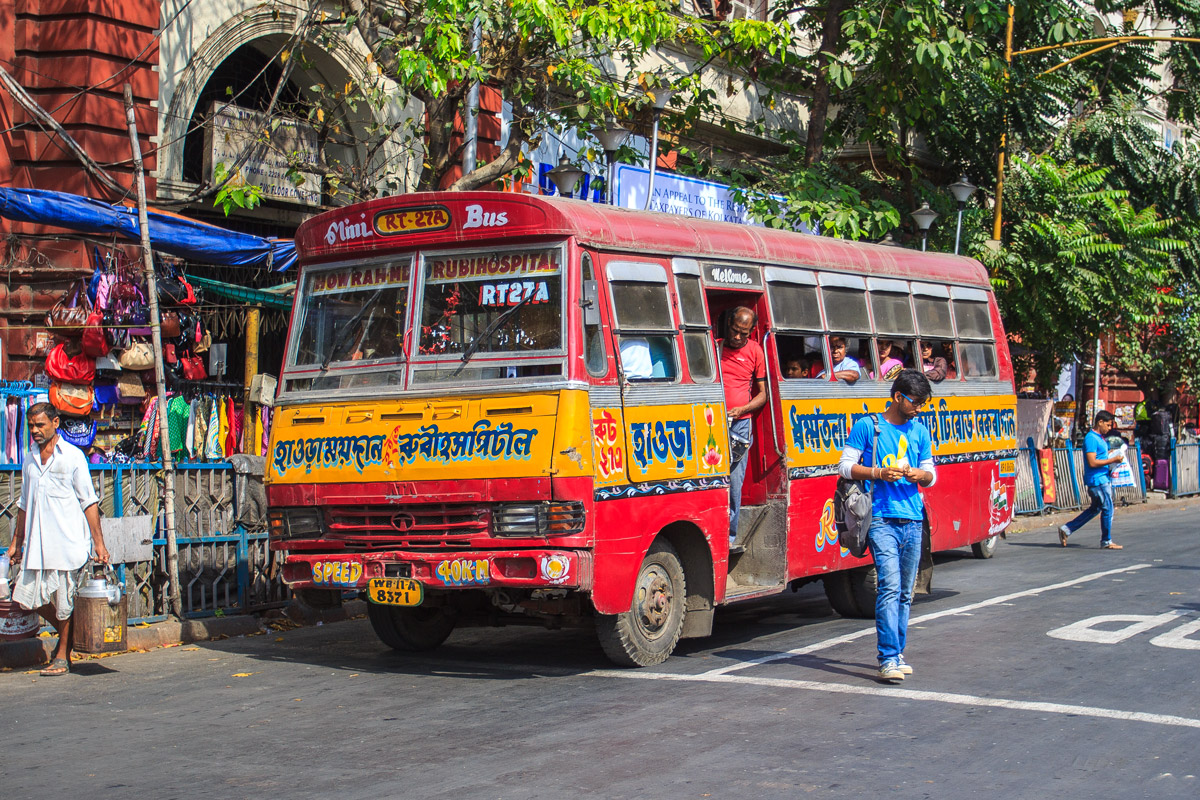 The most beautiful taxis in all of India!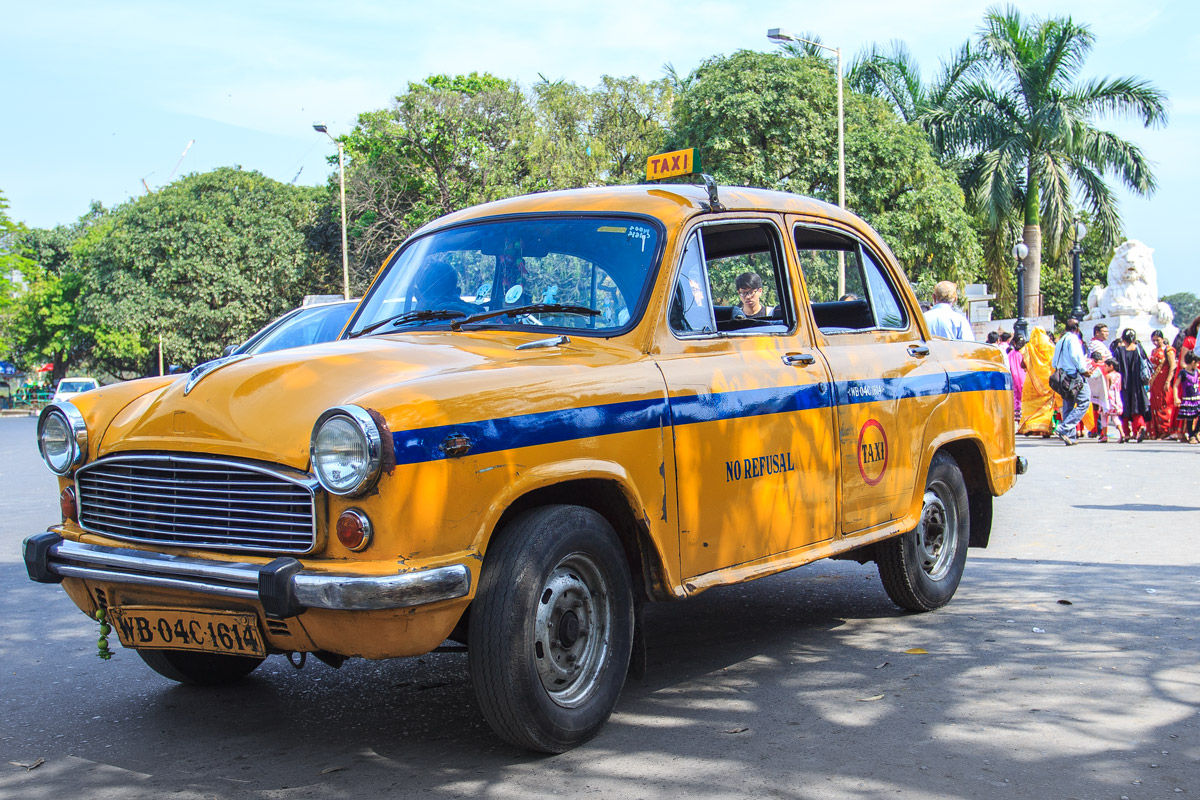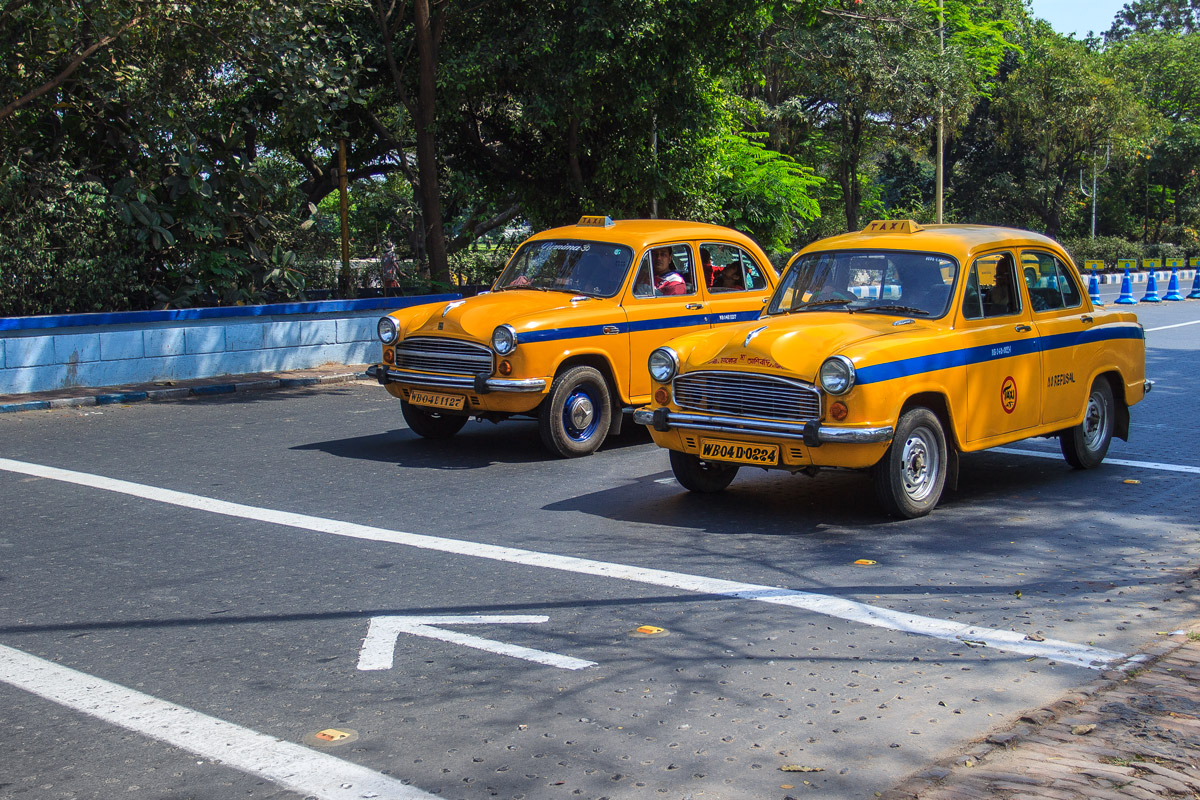 And — believe it or not — the Indian tram. Kolkata is the only city in India and all neighboring countries where trams exist.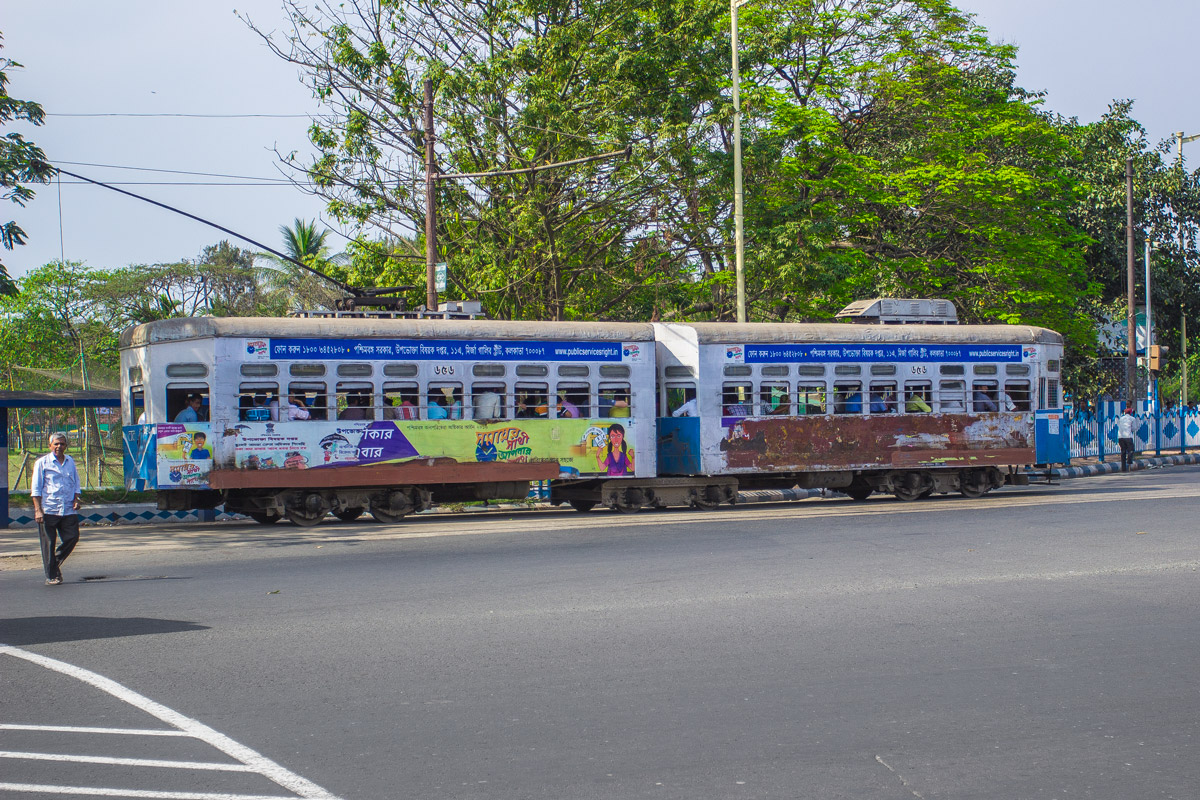 Of course, the tram is unattractive.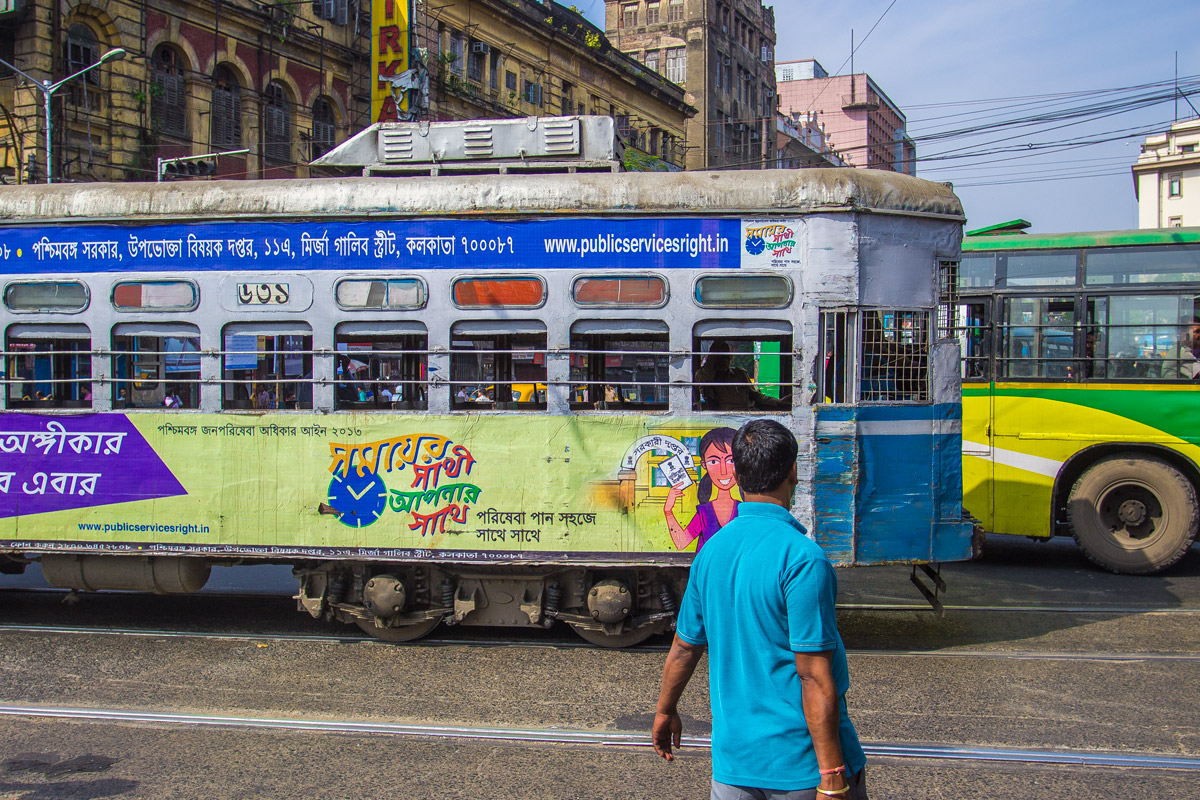 An iron monster on the tracks. It appears as if it was cut with an angle grinder.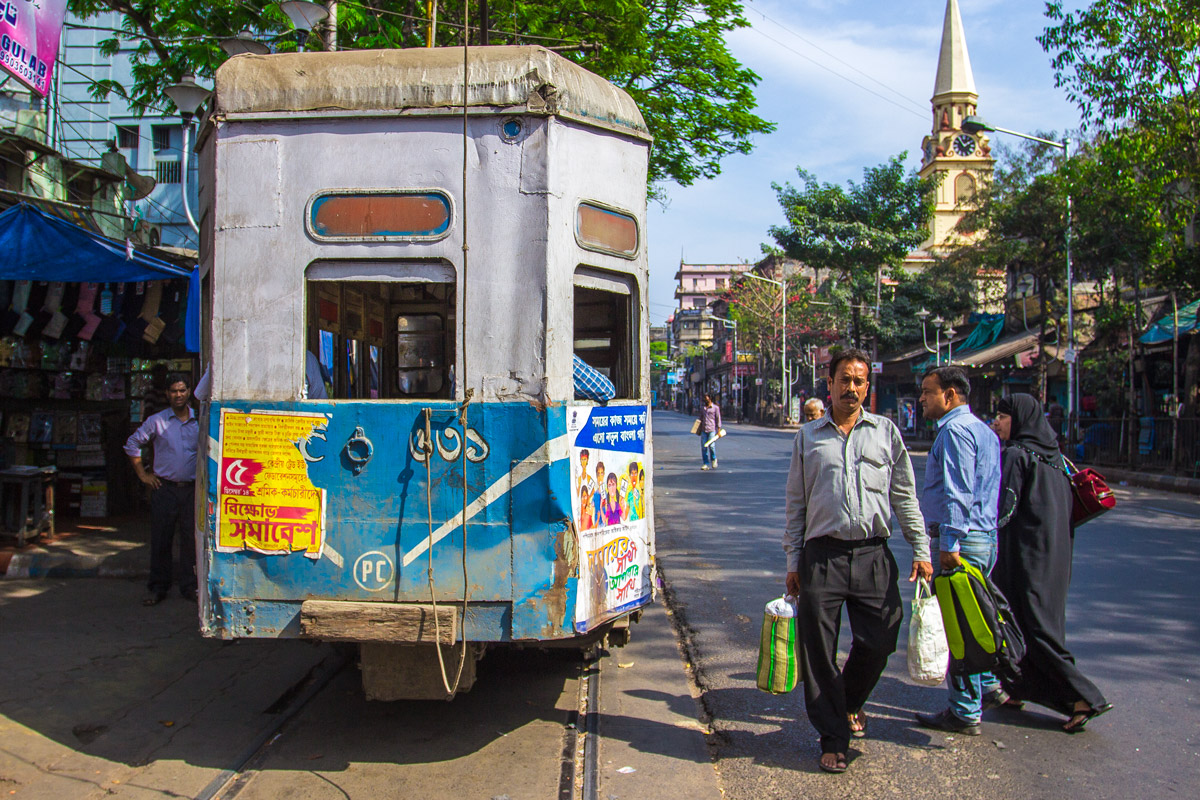 The rails are in terrible condition. Almost like in Tver.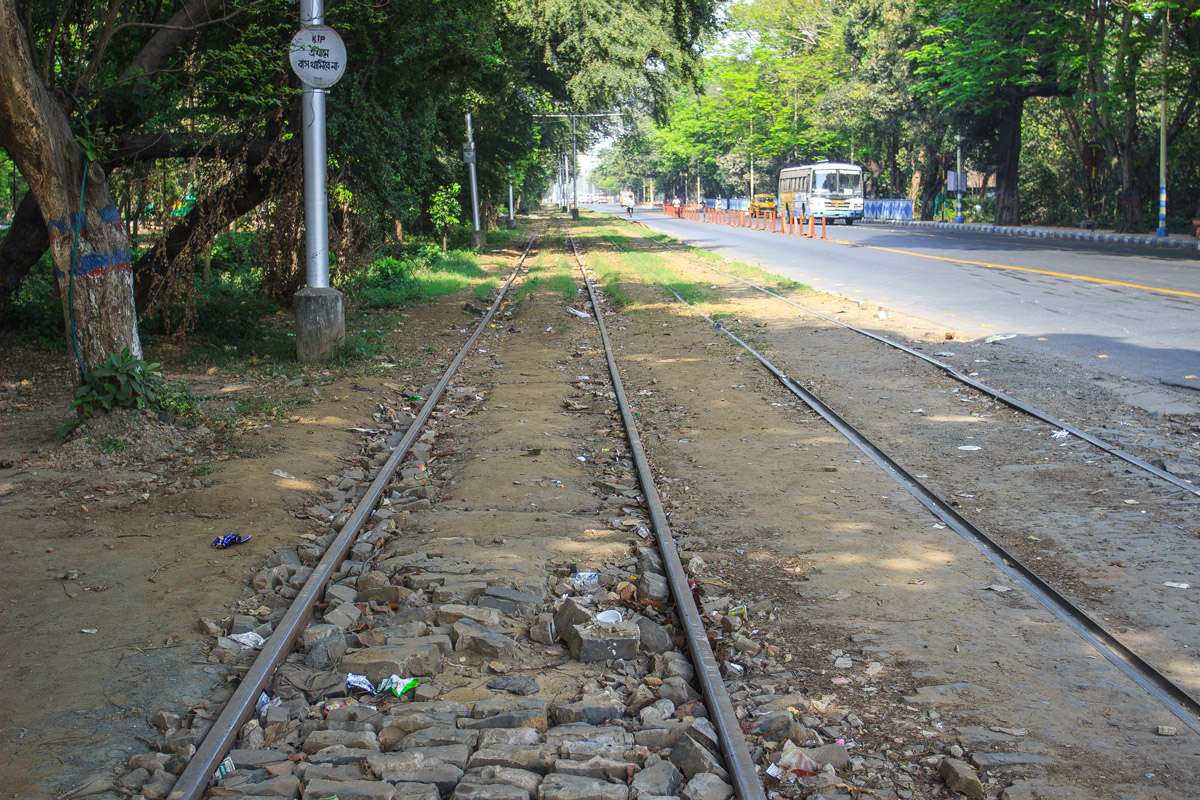 Kolkata is one of the few Indian cities where rickshaws have been preserved in their original form, without a motorcycle or bicycle attachment.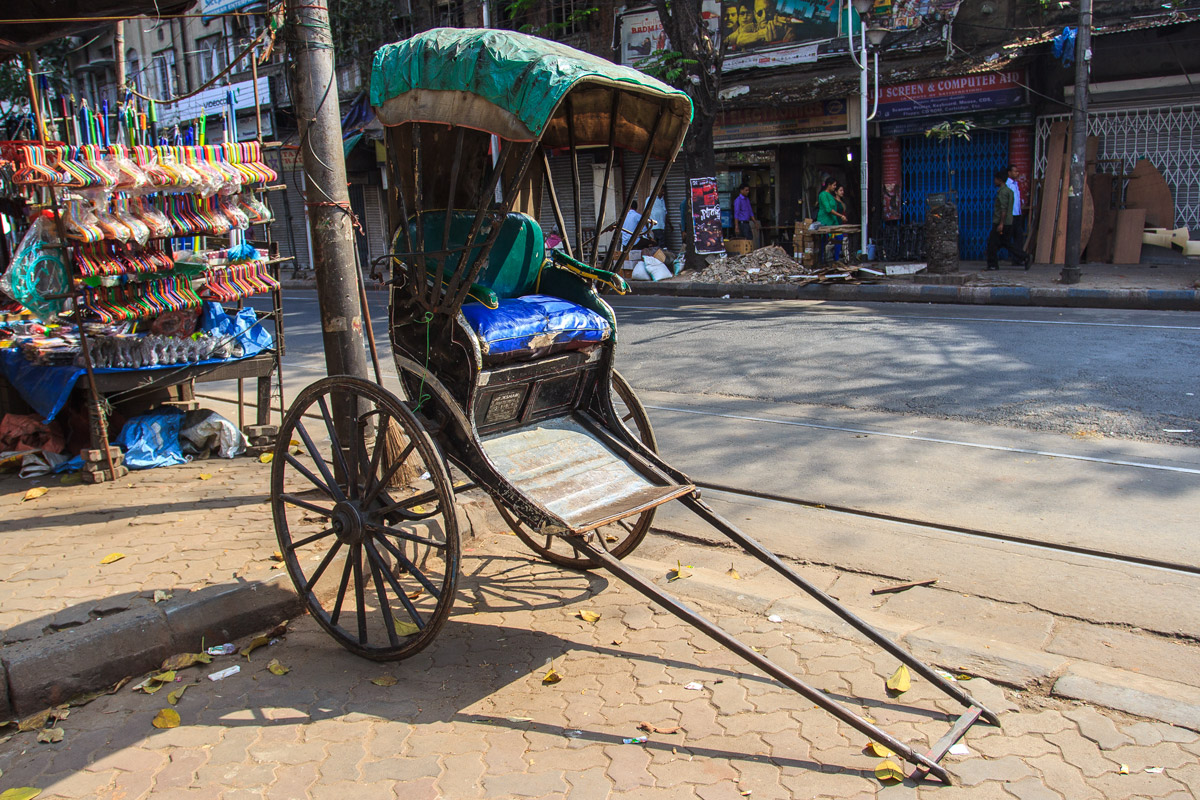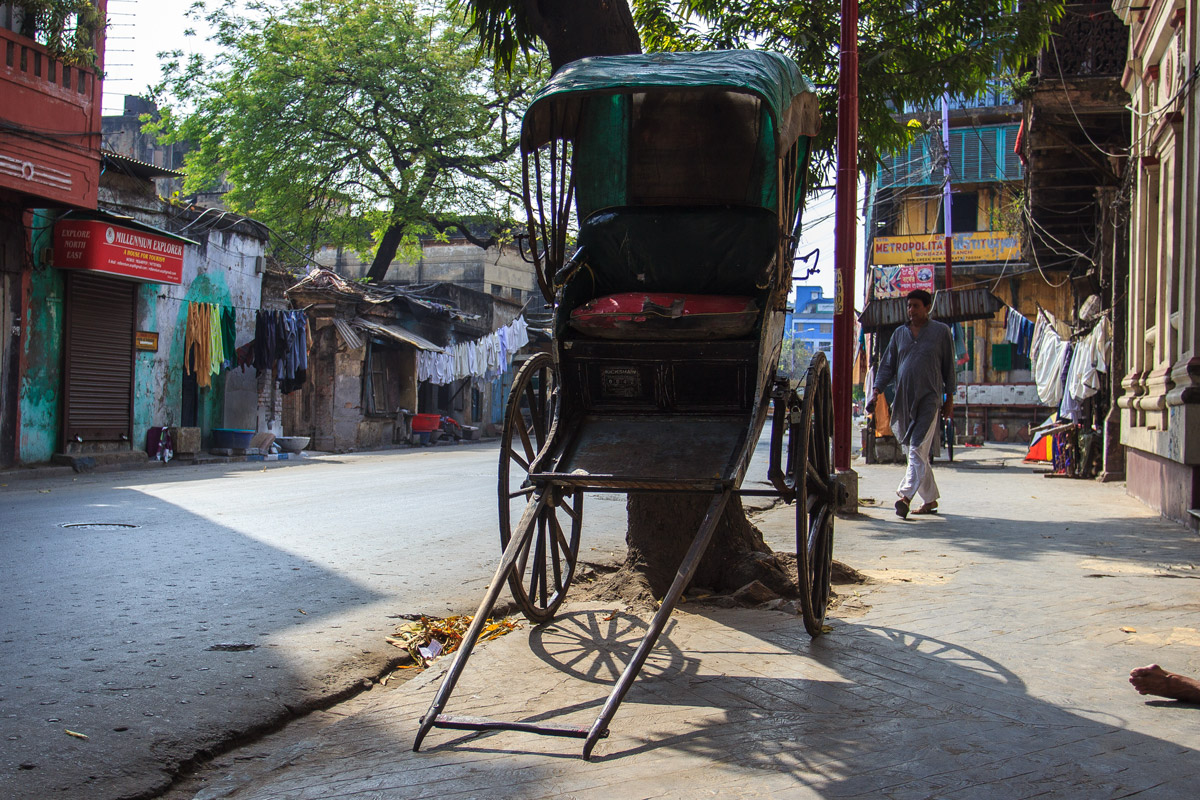 In the midday heat, all the drivers are asleep. It is difficult for them to run in such stifling humidity, dragging a carriage weighing a hundredweight behind them.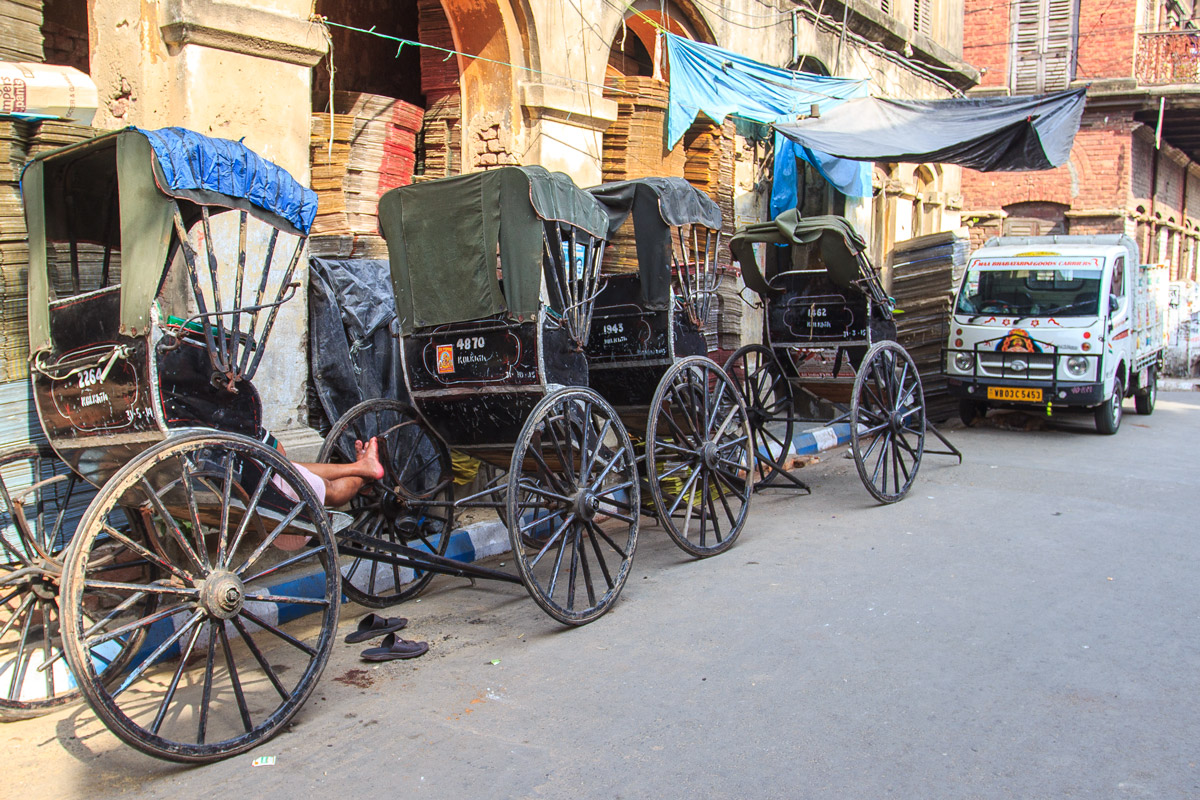 But someone works even in the heat.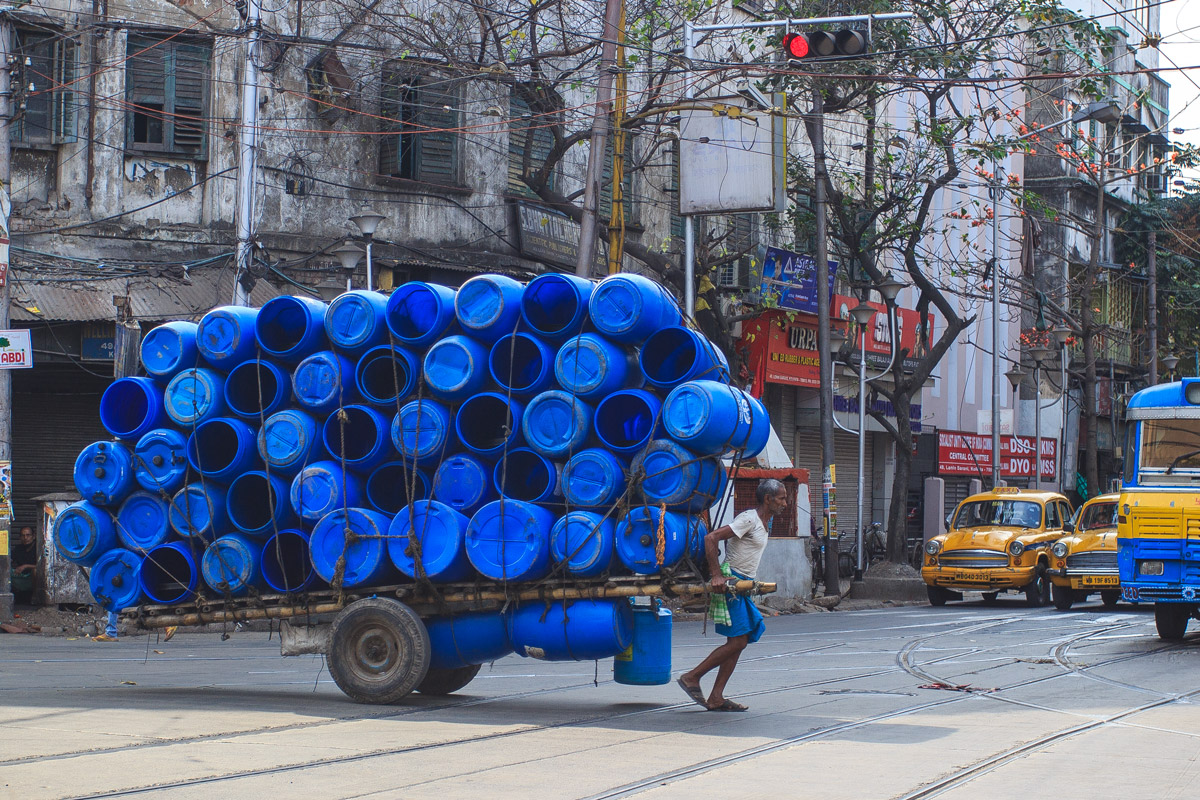 An incredible pedestrian crossing, unusual for India. It is in the city center.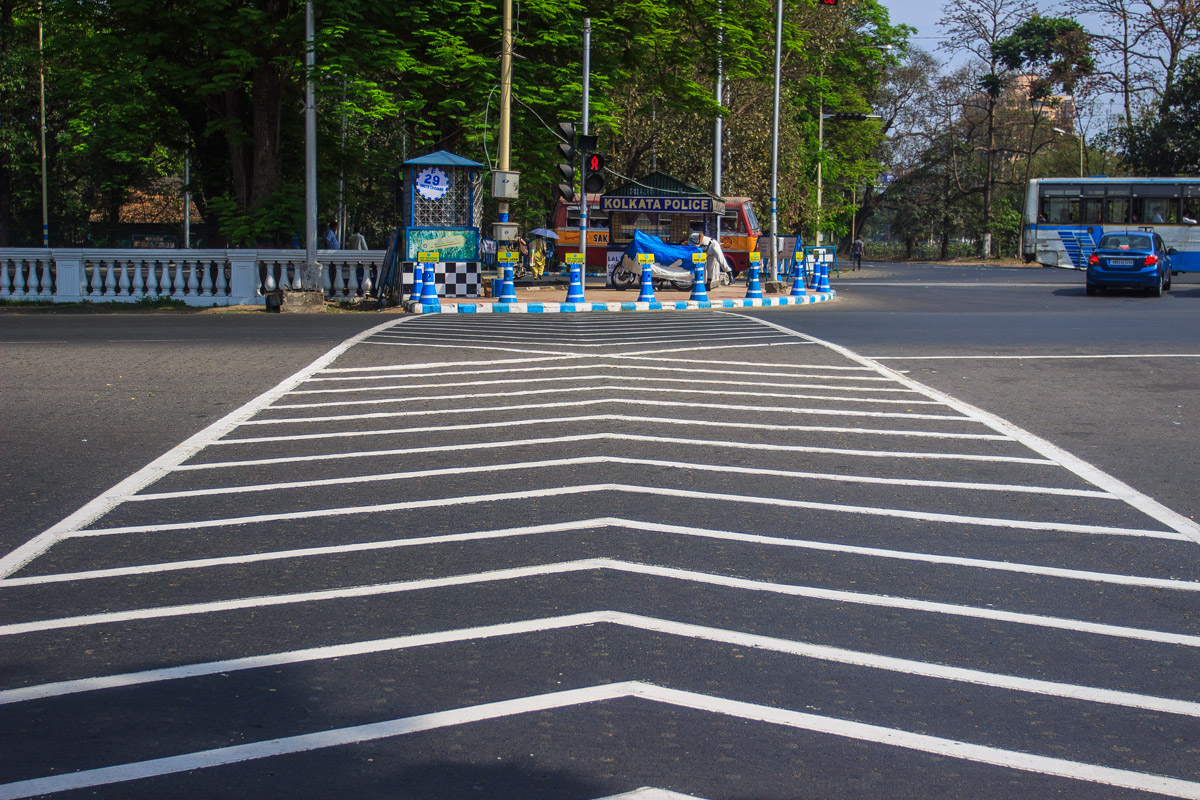 Police station.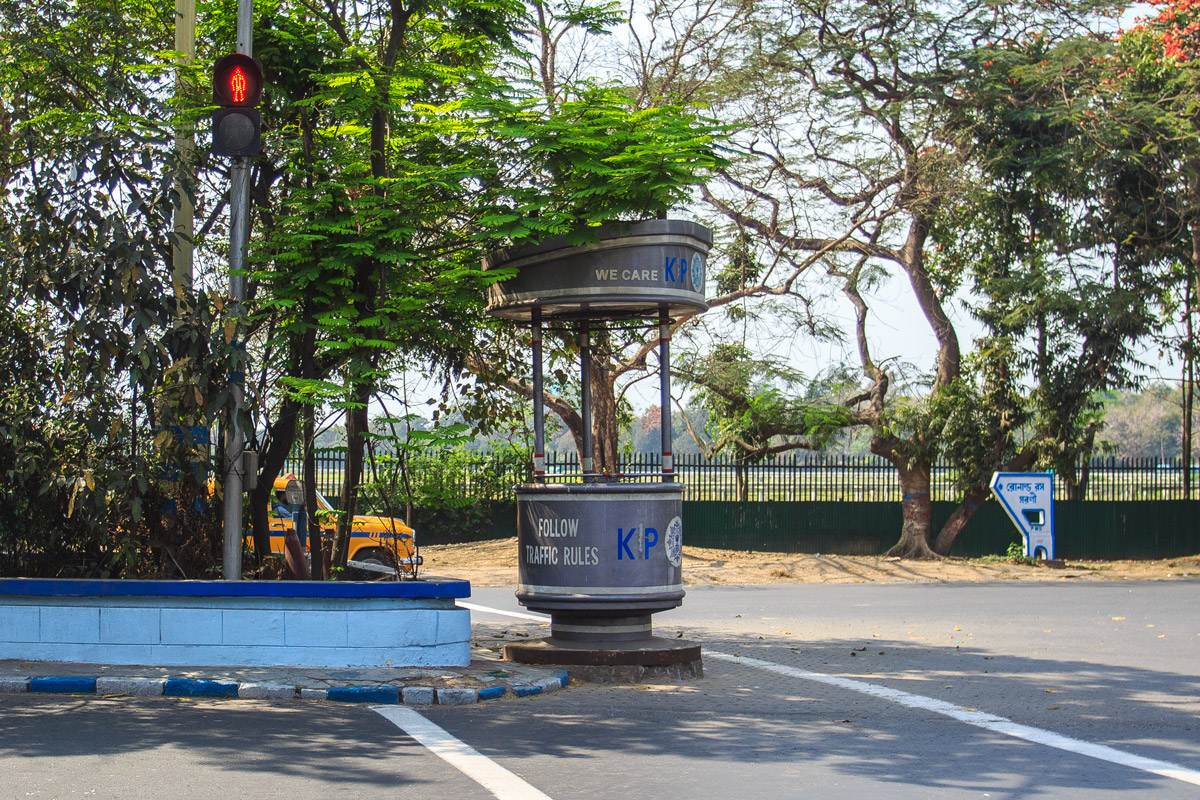 Public toilets near the bus stop. Convenient and modern — just like in Amsterdam.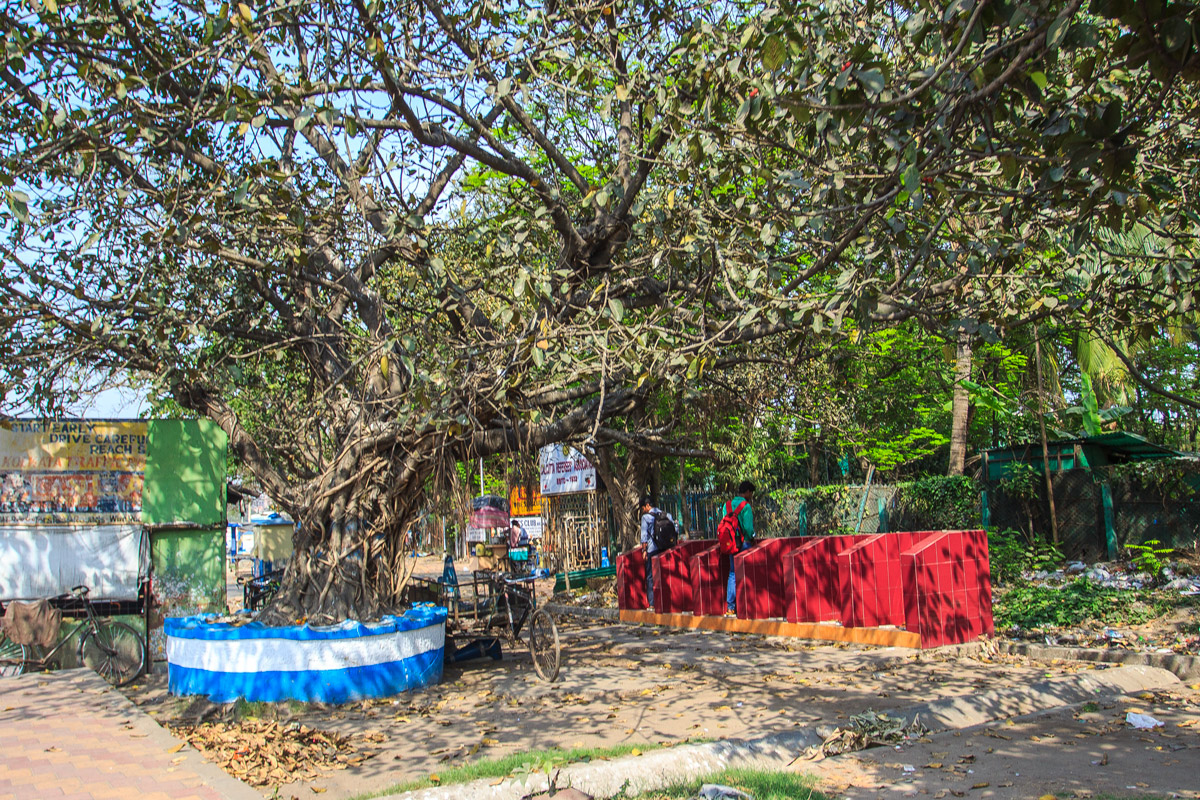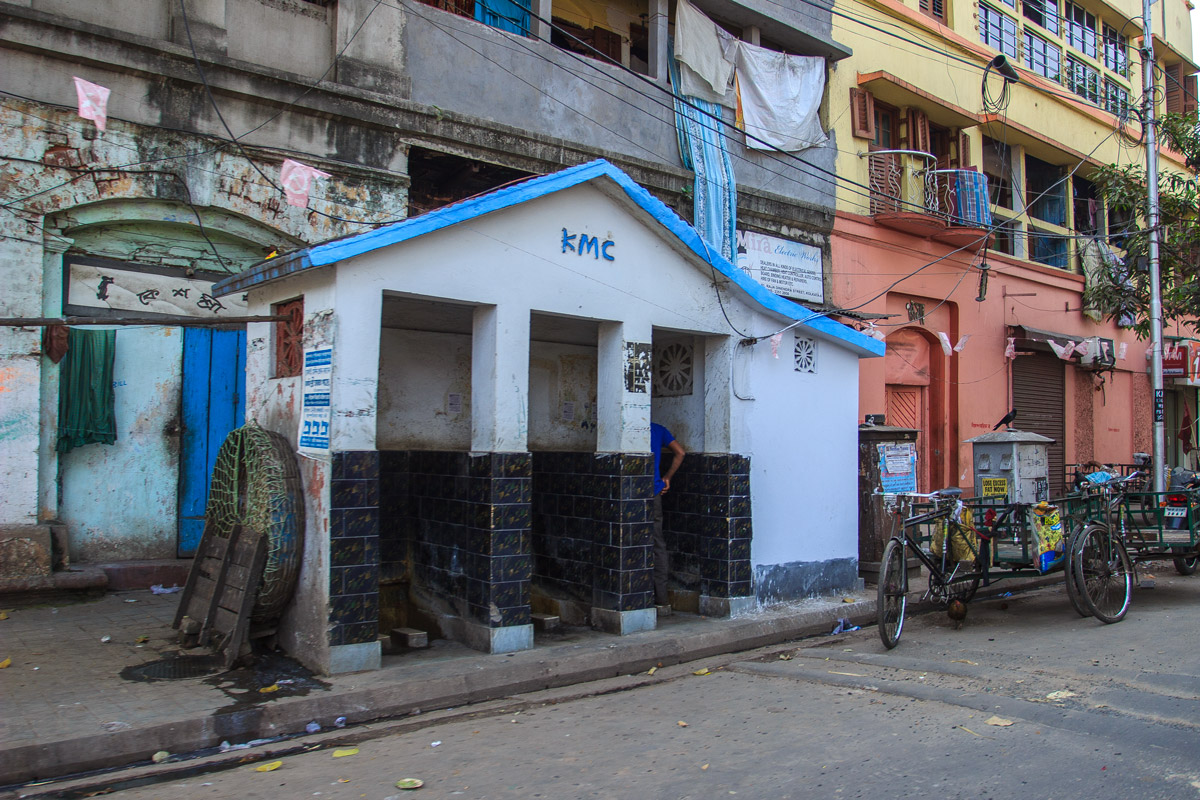 Bus stop.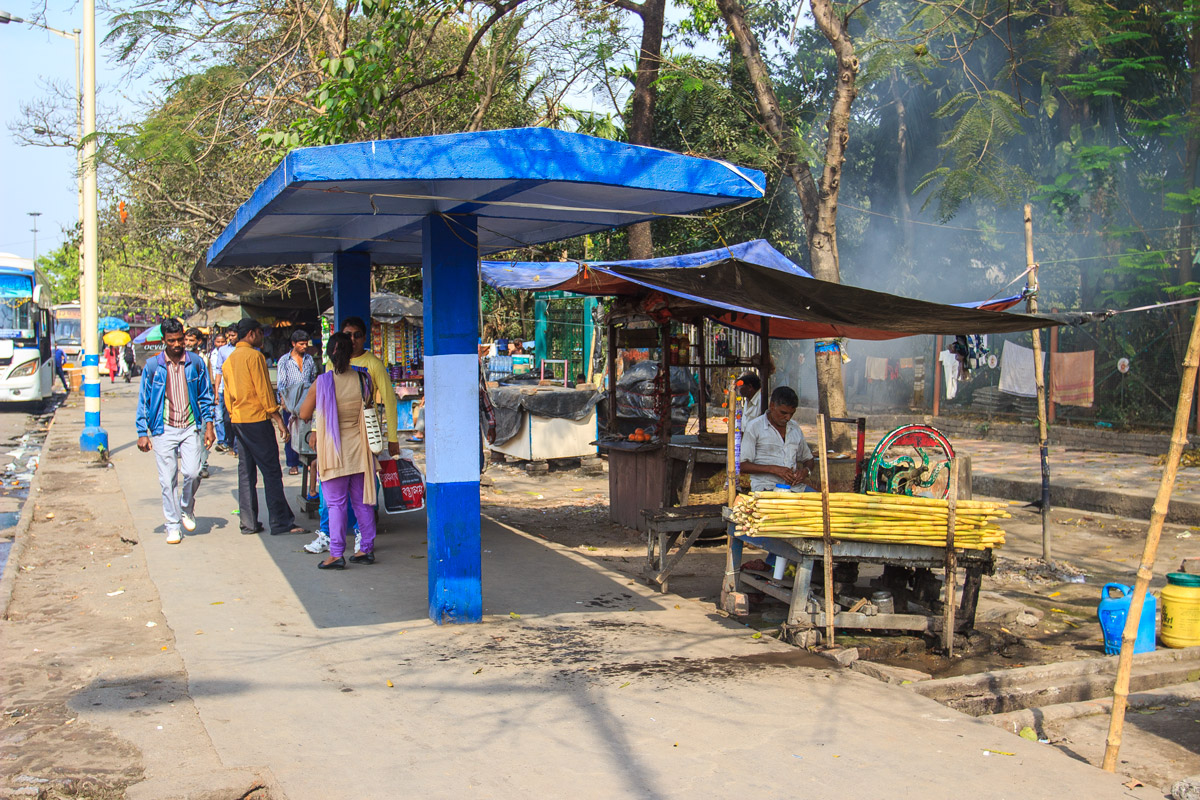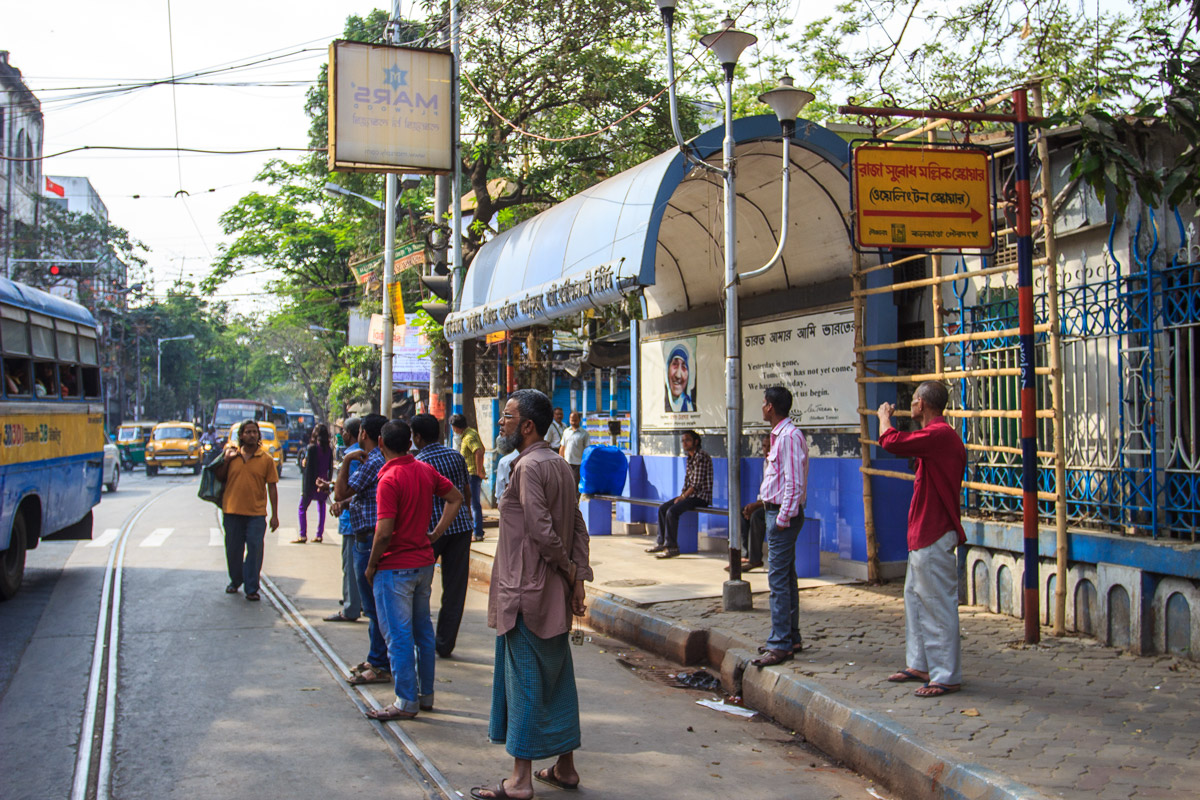 Kolkata is very pleasant. It has good architecture.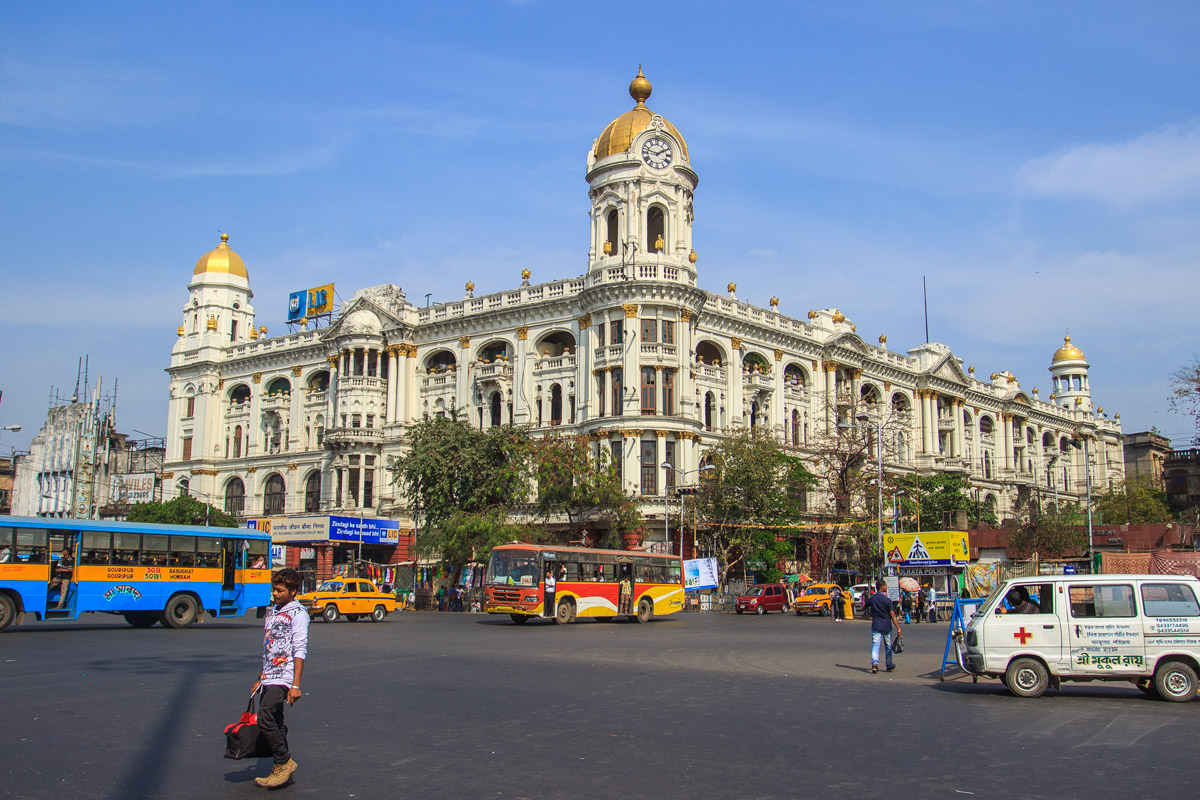 Cool guys live here.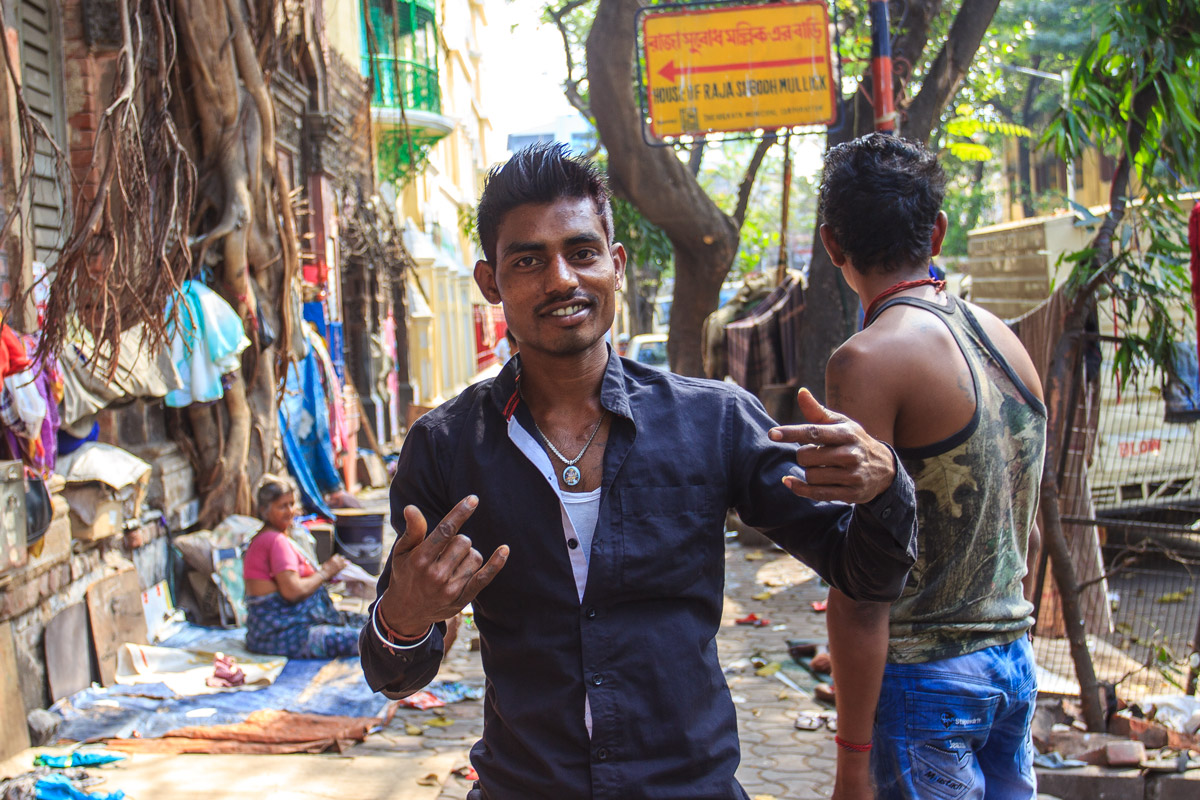 Kolkata is like some Indian Spain.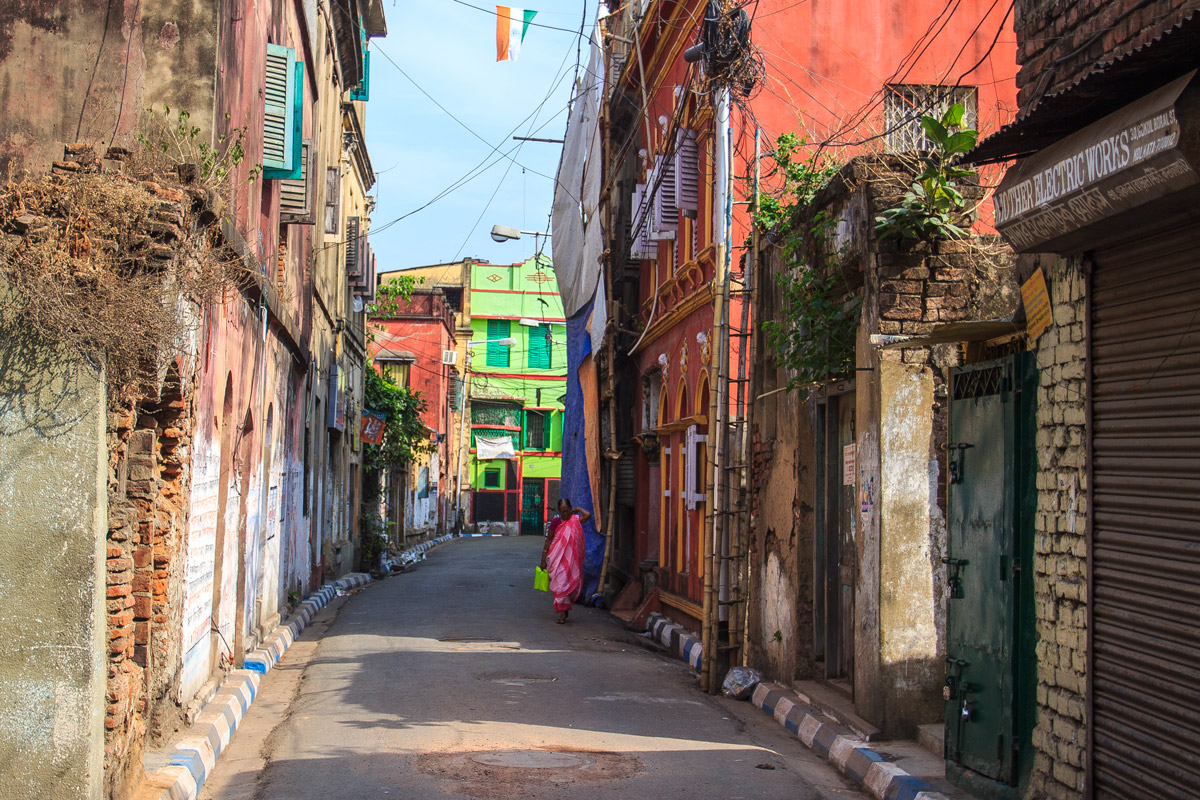 The streets here are absolutely beautiful.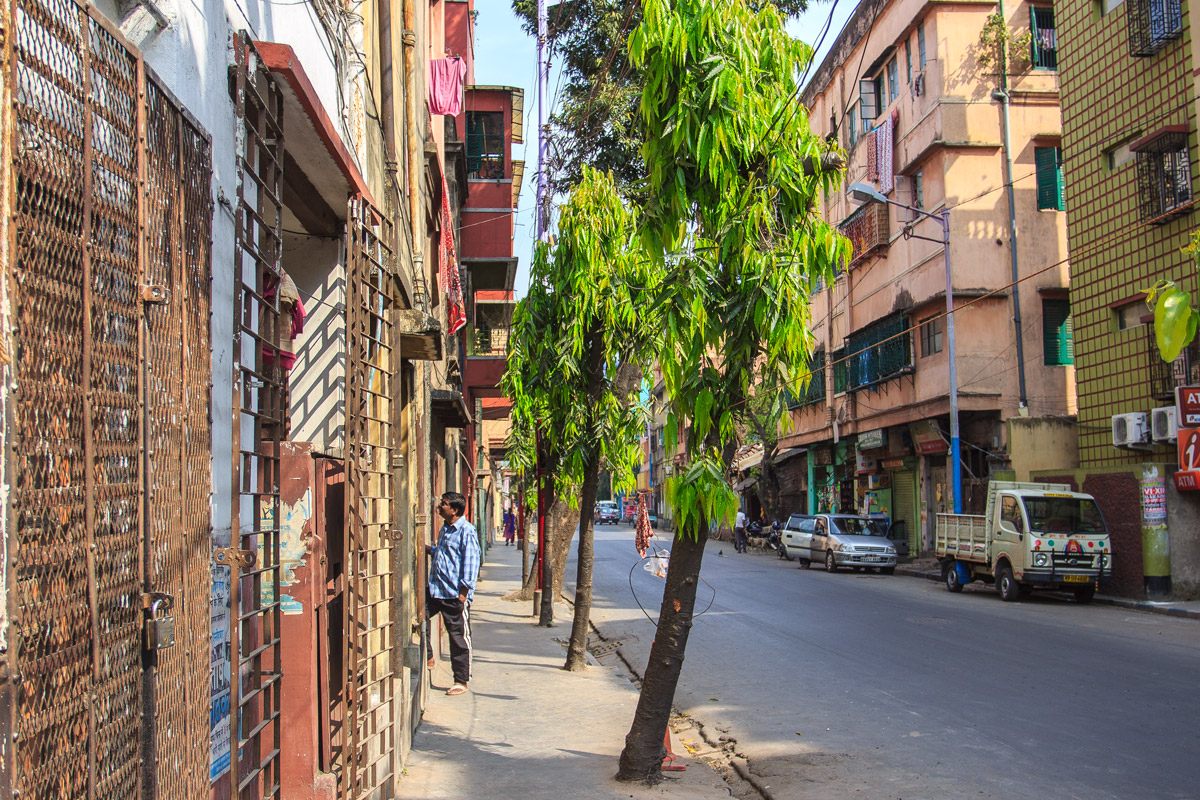 If these houses were cleaned, painted, and the sidewalks tiled, it would become a tranquil European town.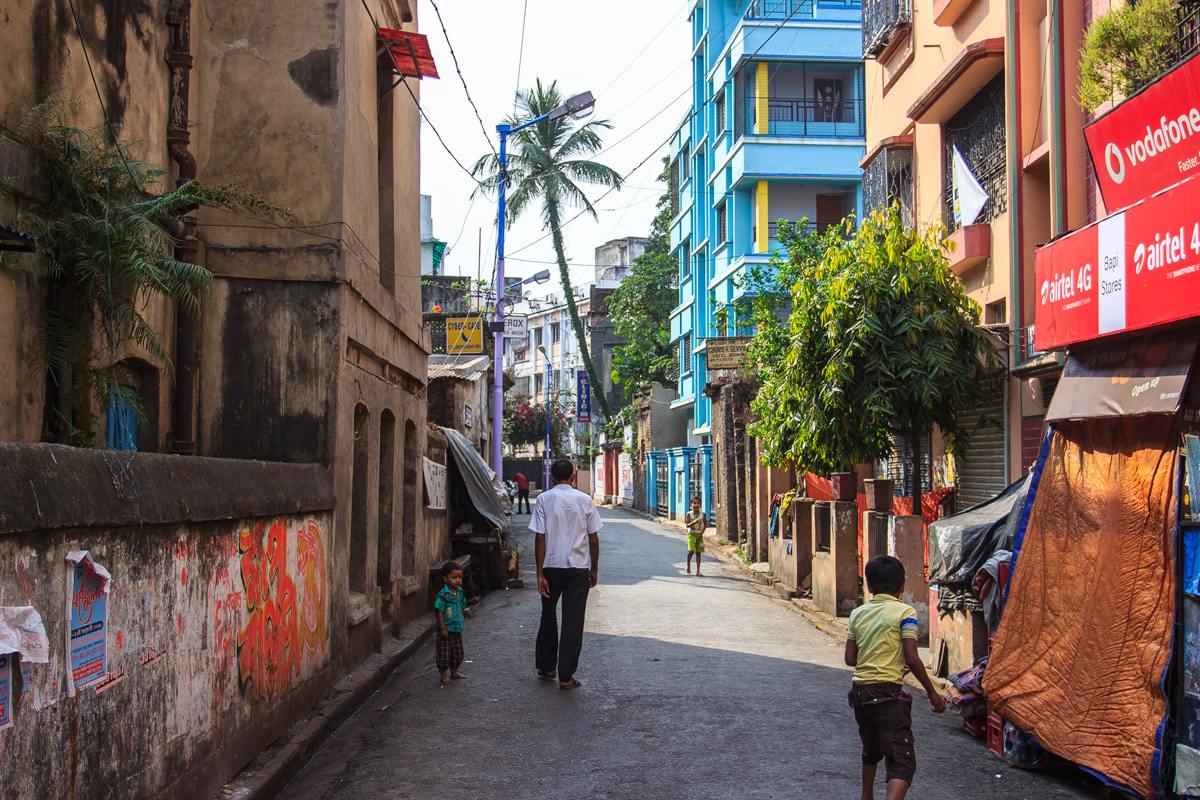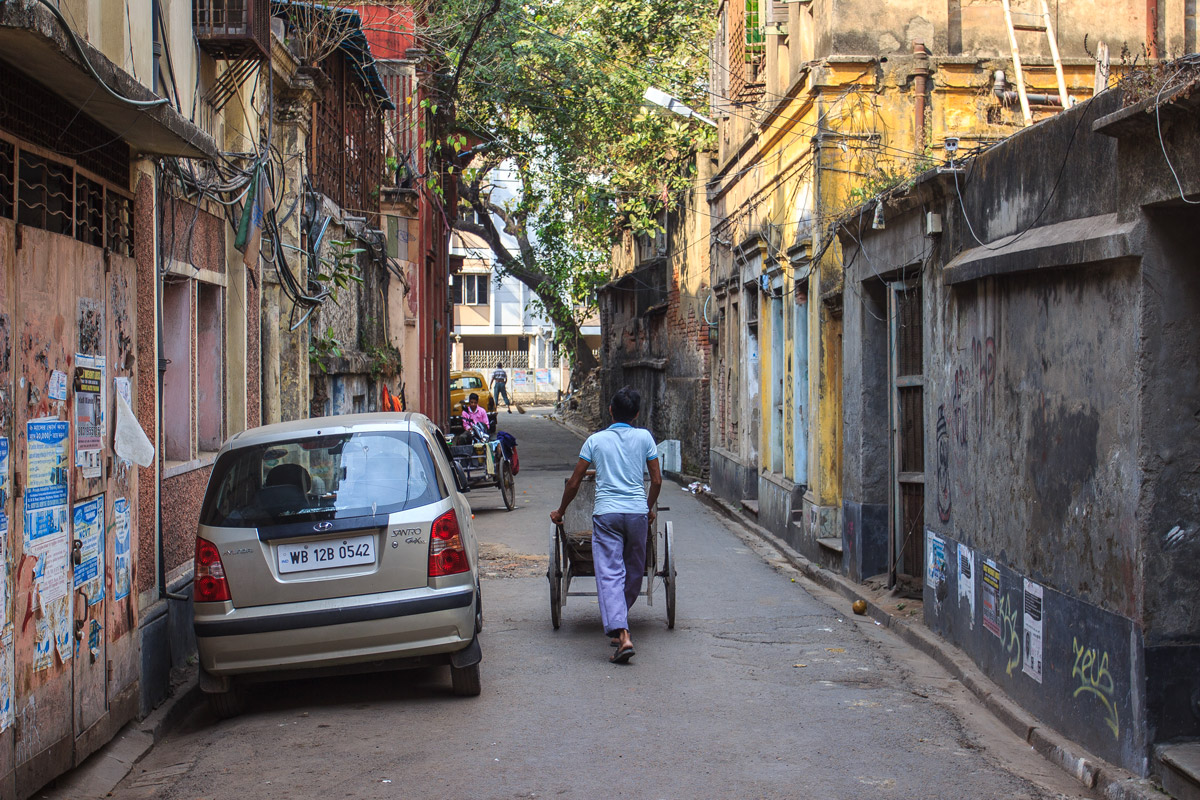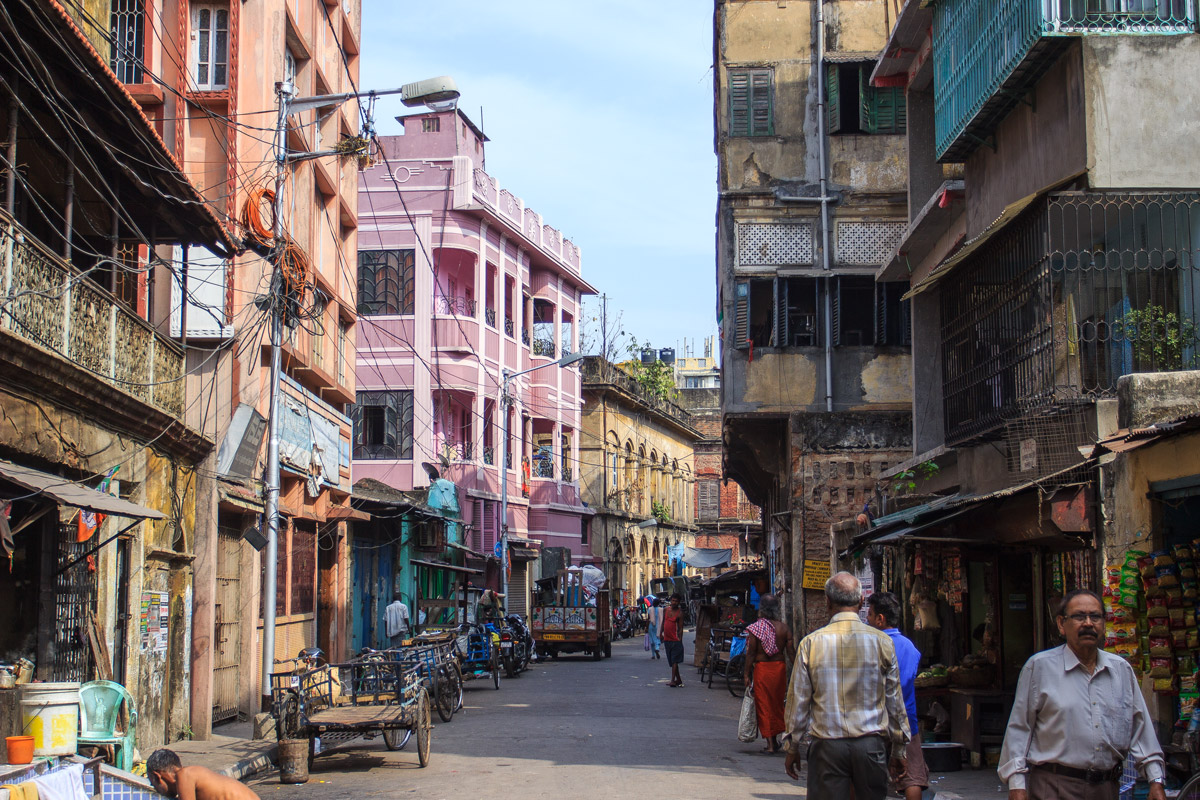 A beautiful house. It's a pity that it's in such a dismal condition.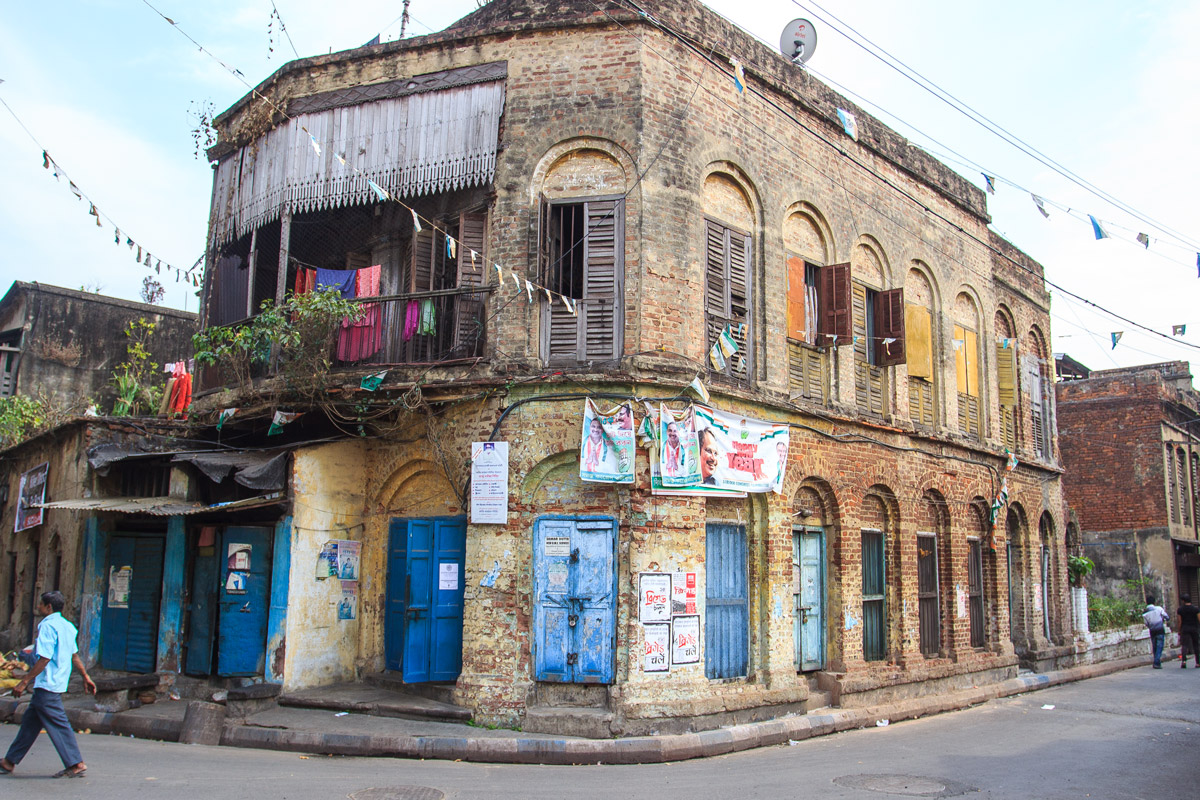 Where else in India can you find such windows?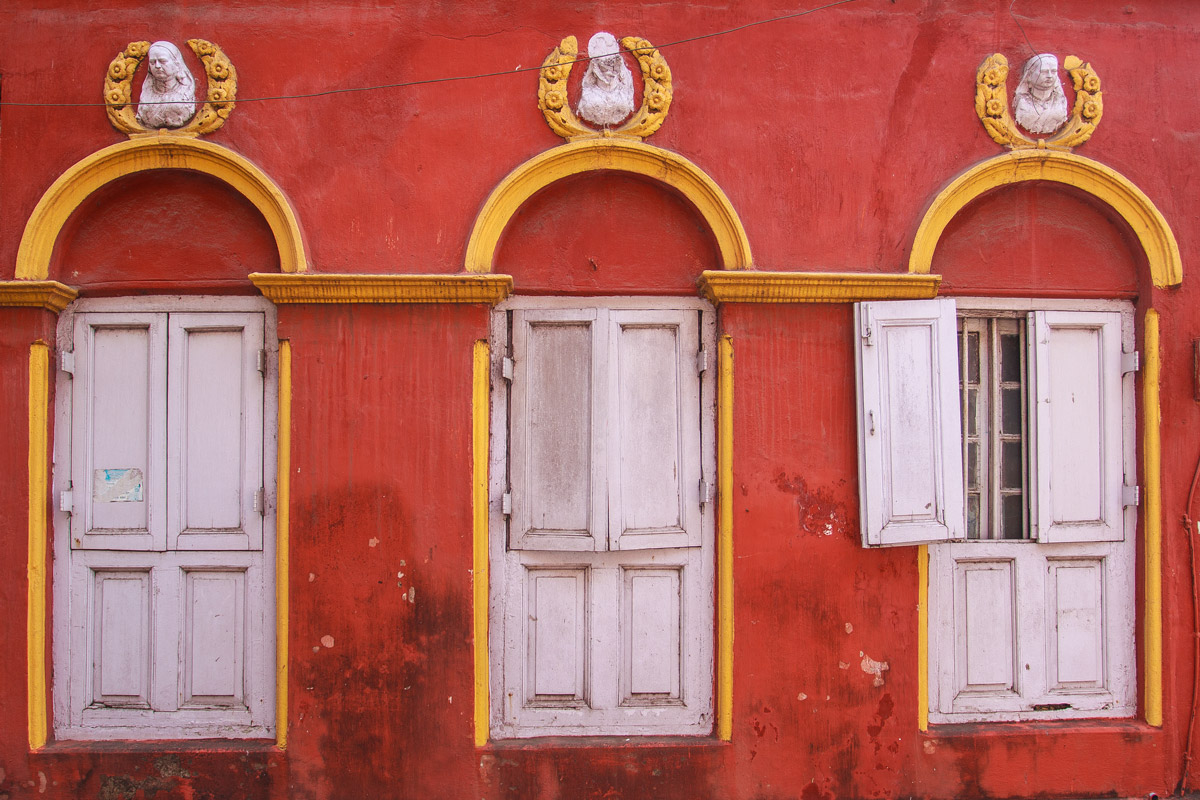 Wonderful doors.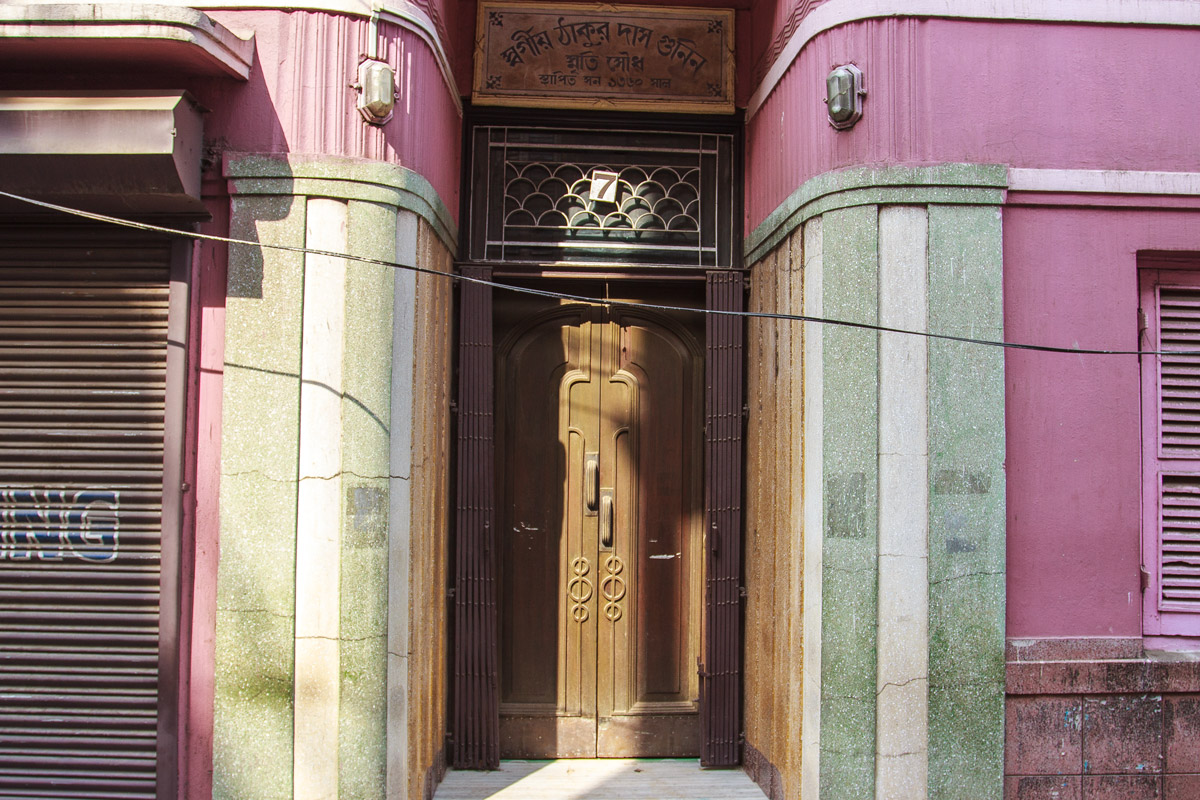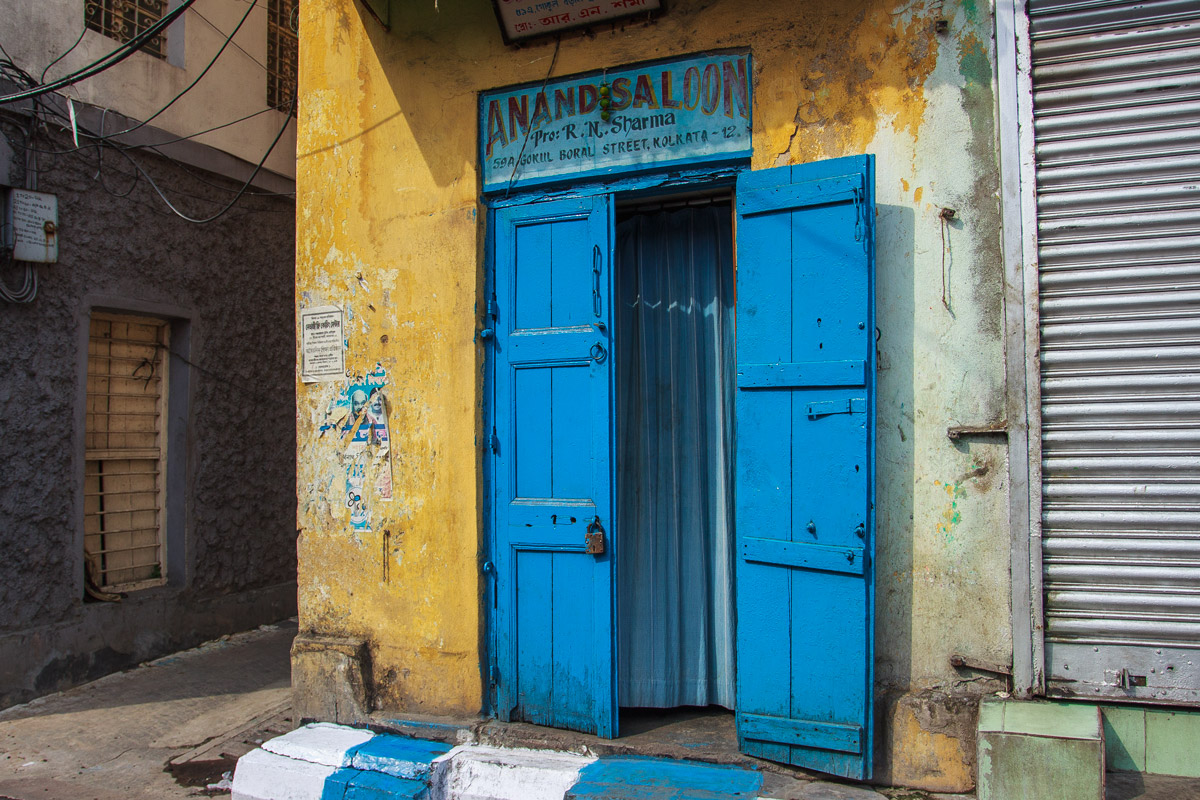 Mailboxes.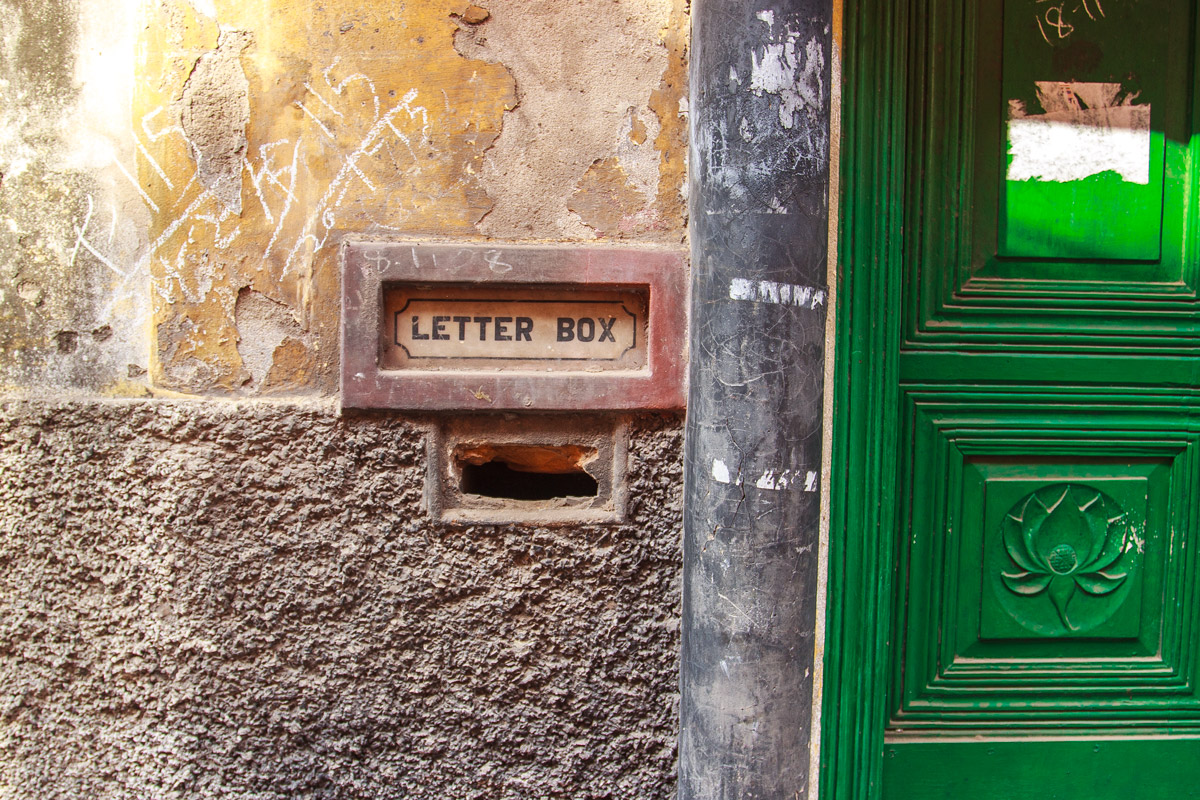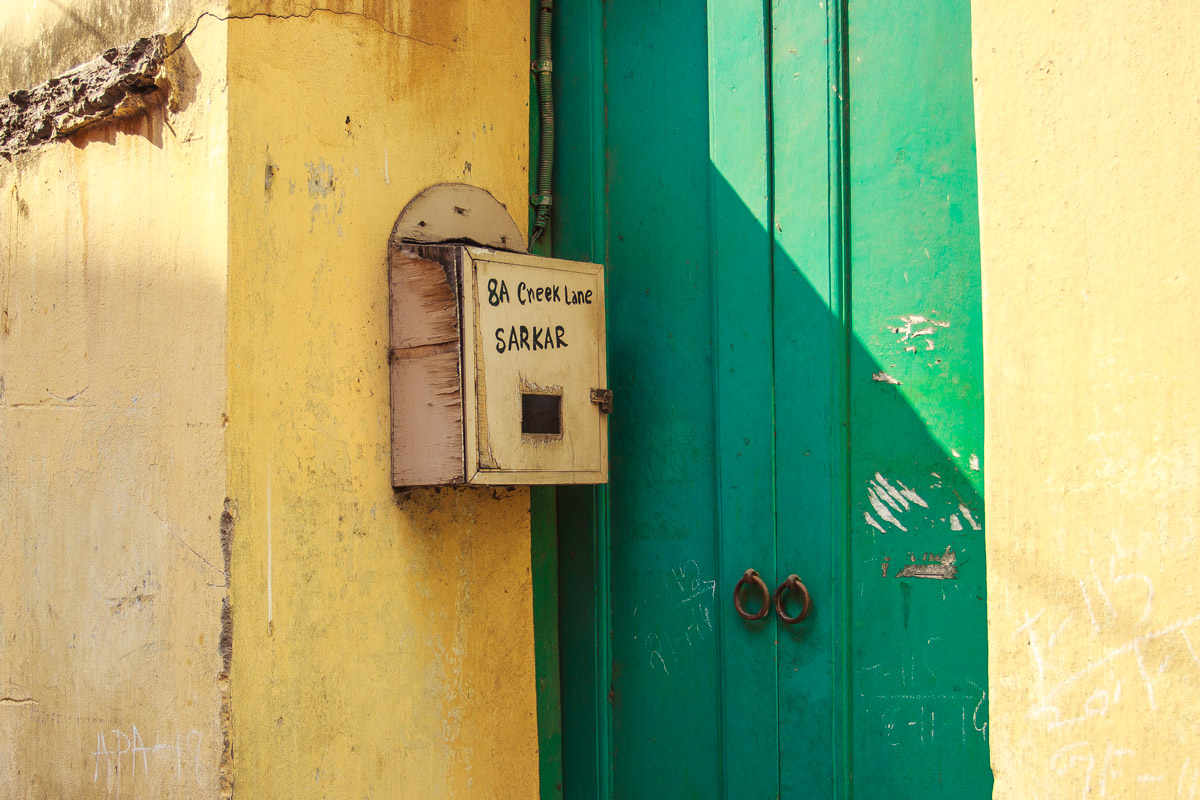 Window shutters.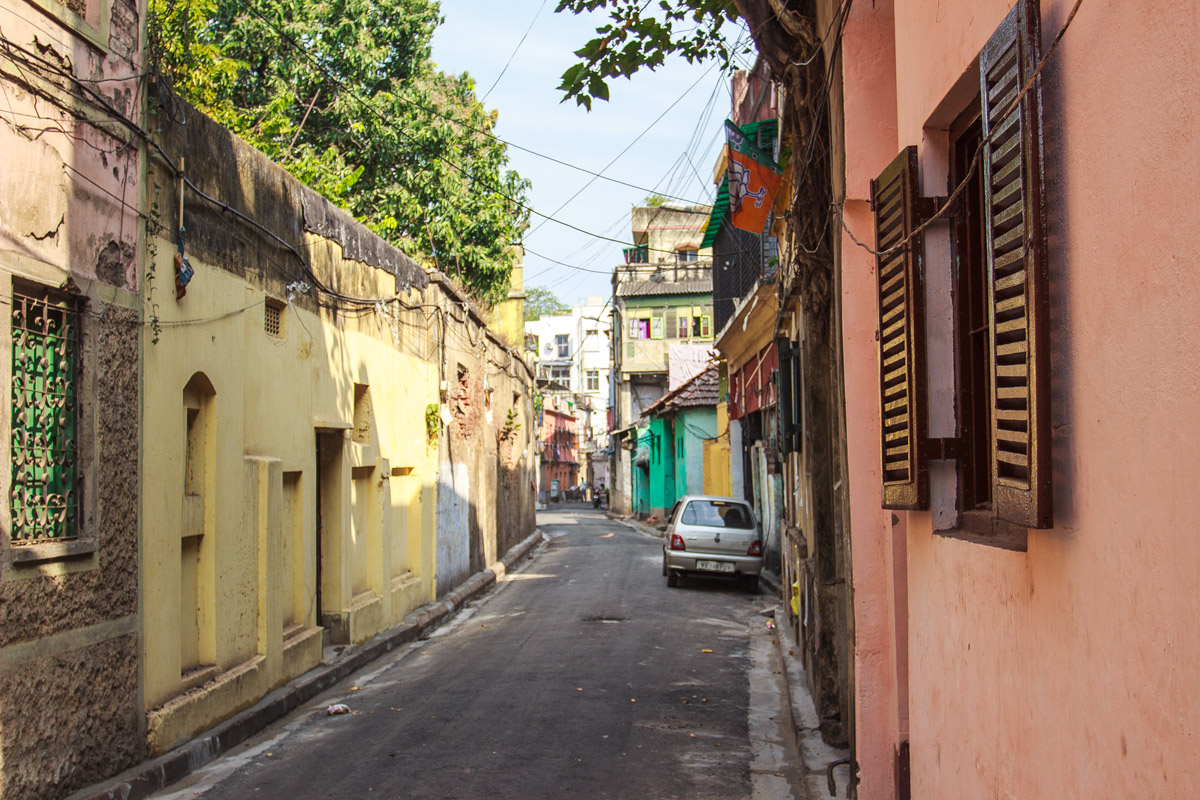 Street sign.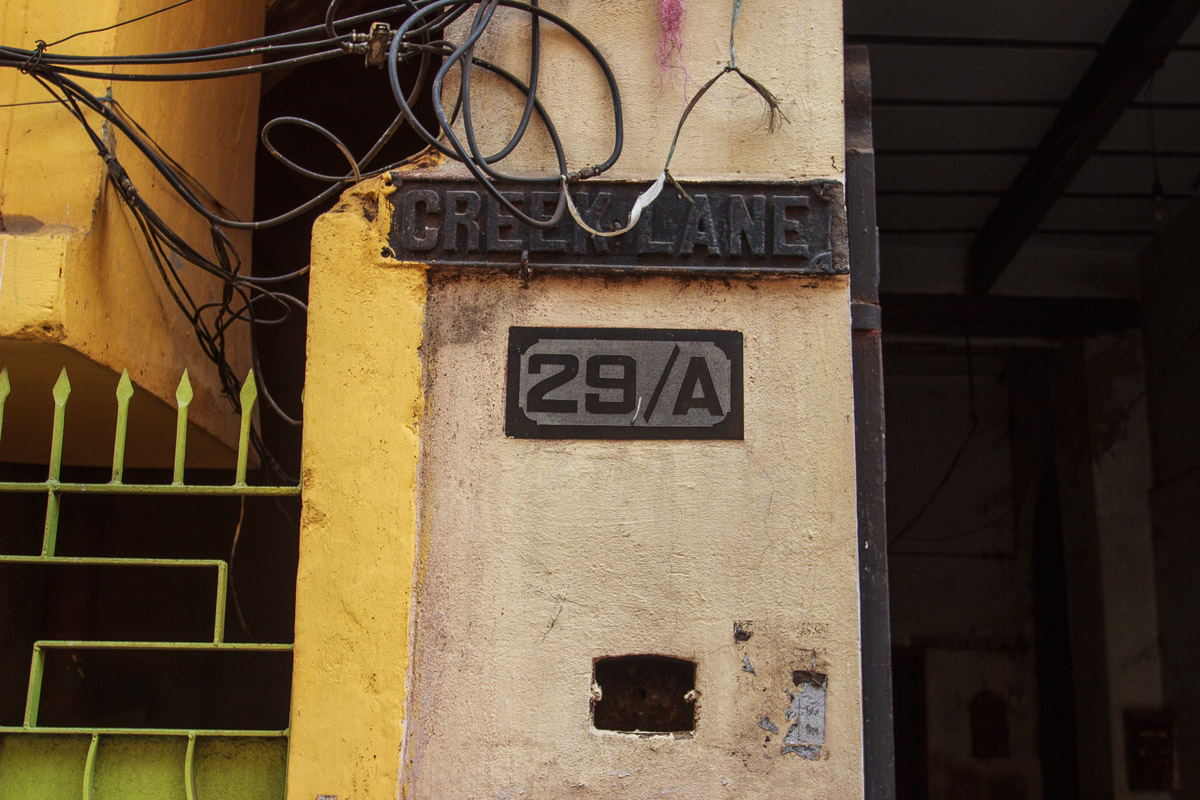 Shop sign.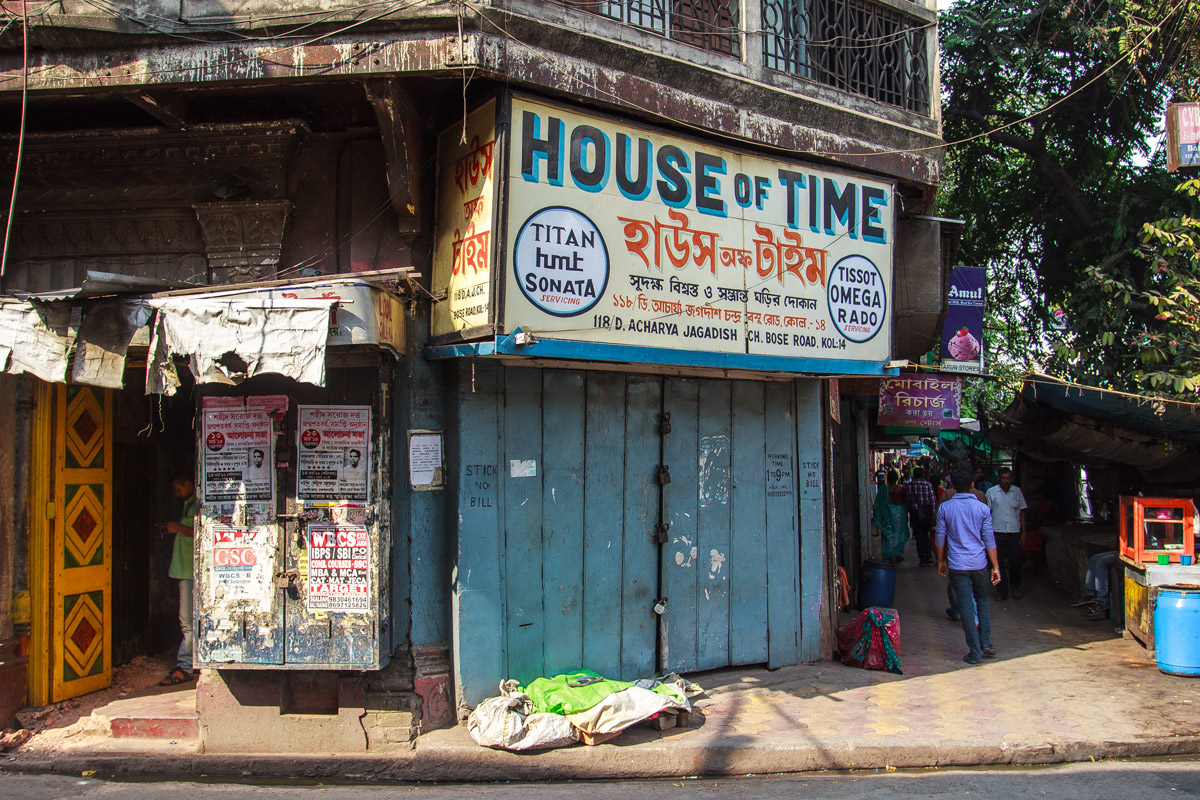 Wonderful lamp post.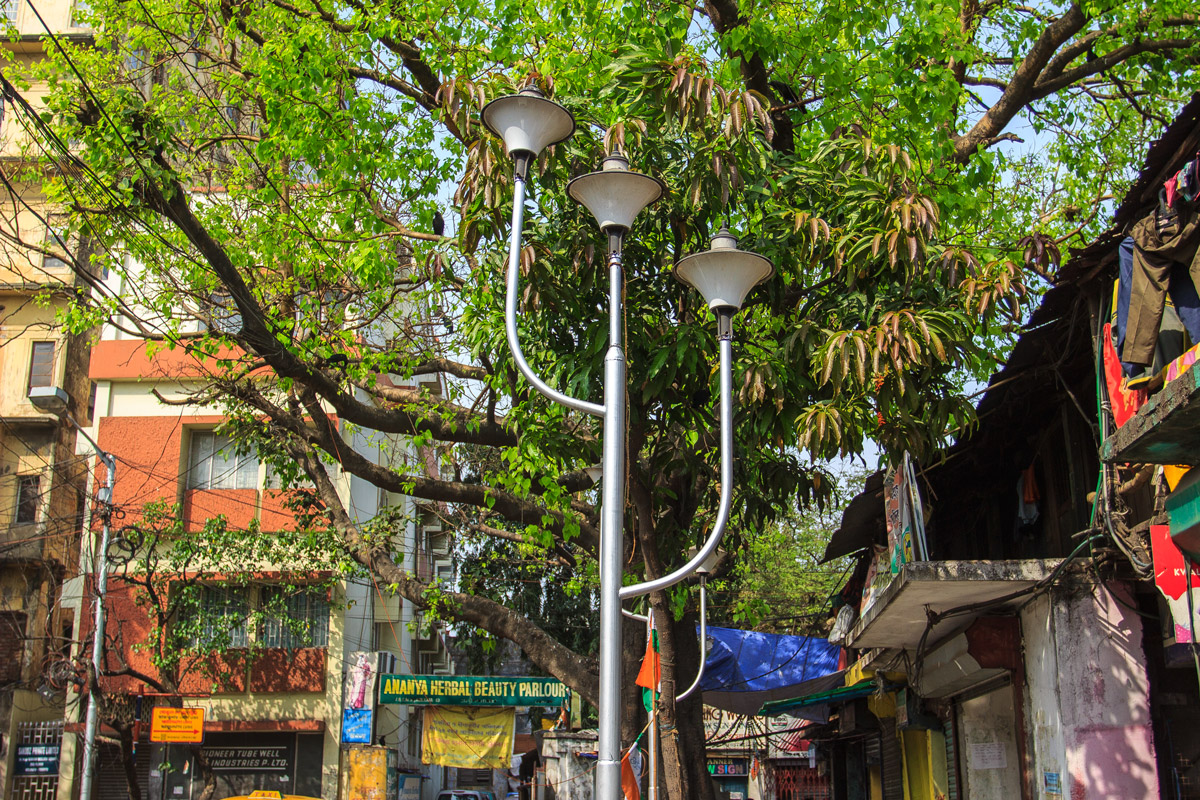 Throughout the city, you can find water taps. People use them to collect water or take baths right on the street.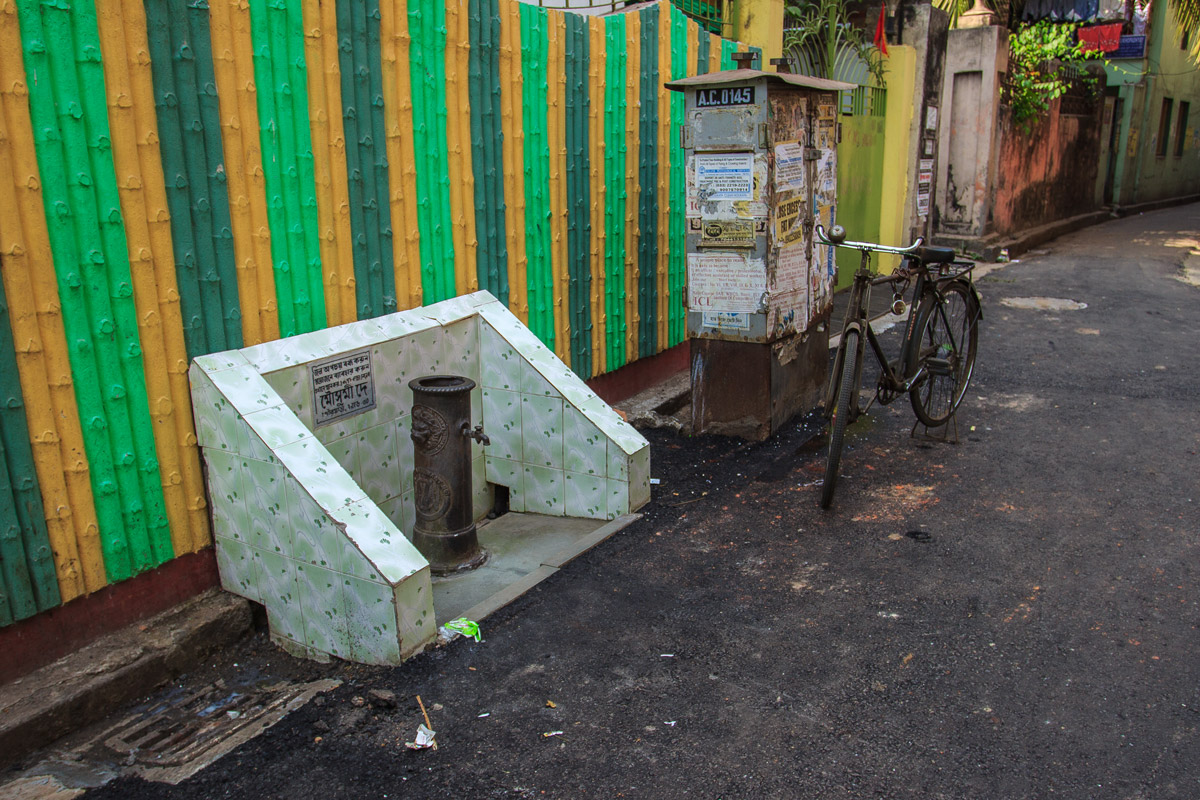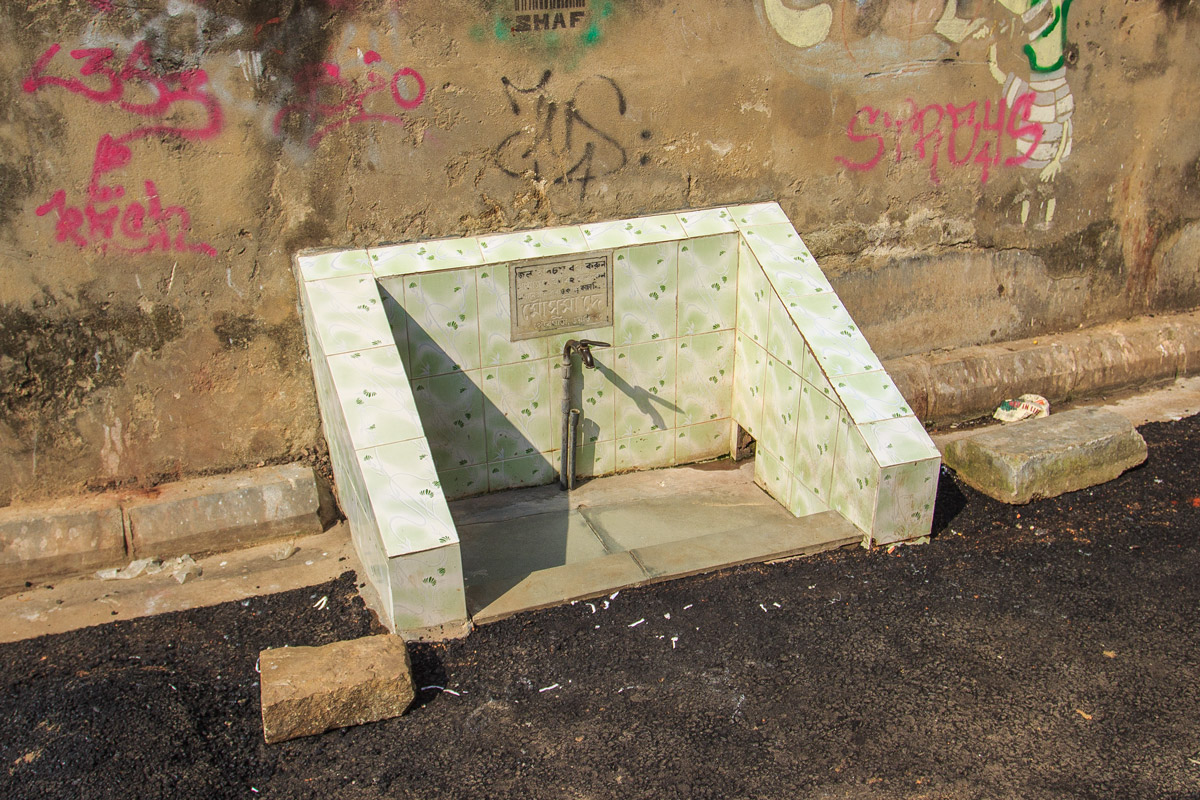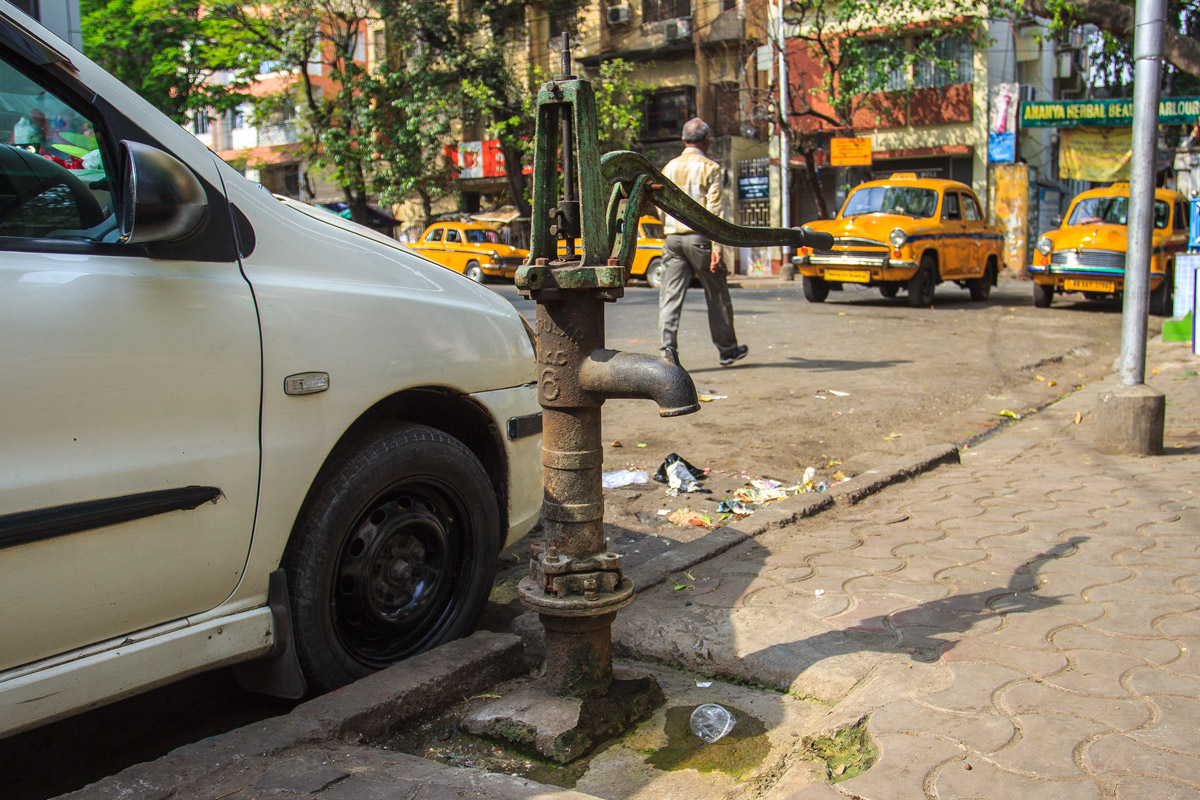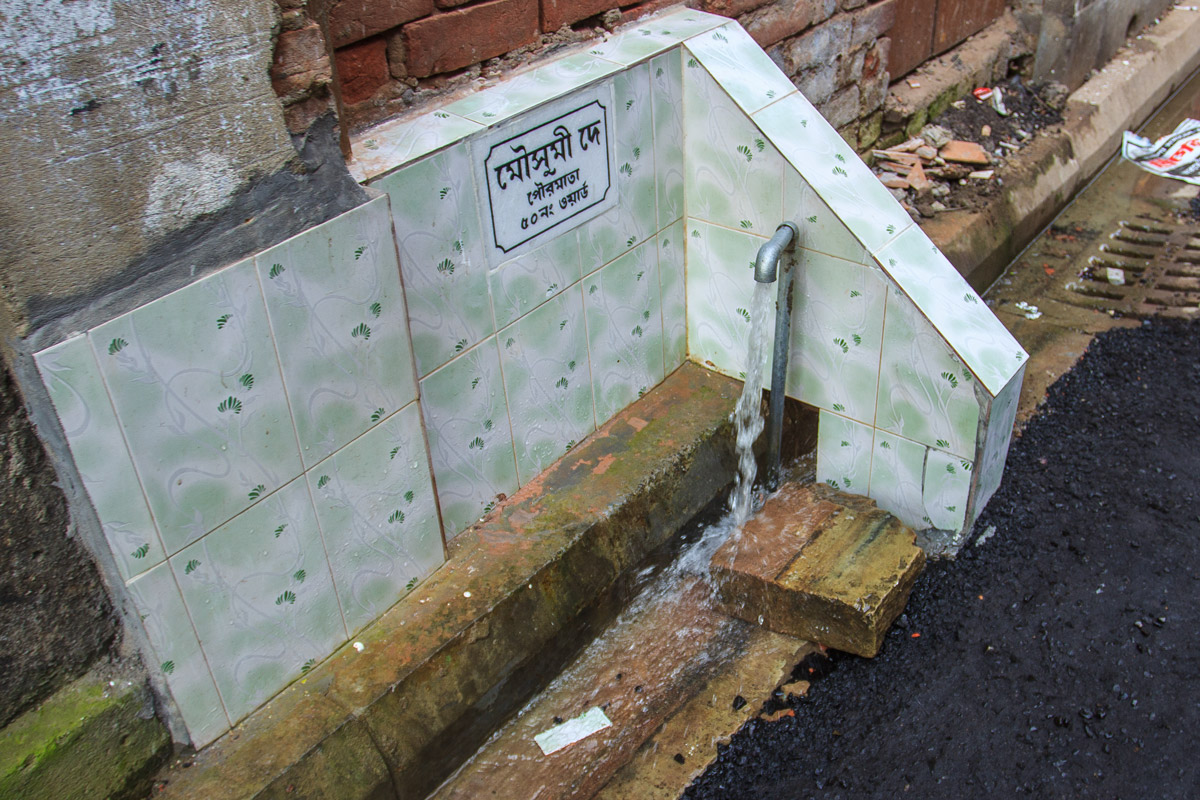 It would not be an exaggeration to say that Kolkata is the most European city in India. (Mumbai, however, reminds more of America in spirit.) It is relatively clean here, with good roads, neat markings, beautiful houses, and diverse public transportation. The city is developing. Soon, two new metro lines will be launched, and a multi-story business center will be completed.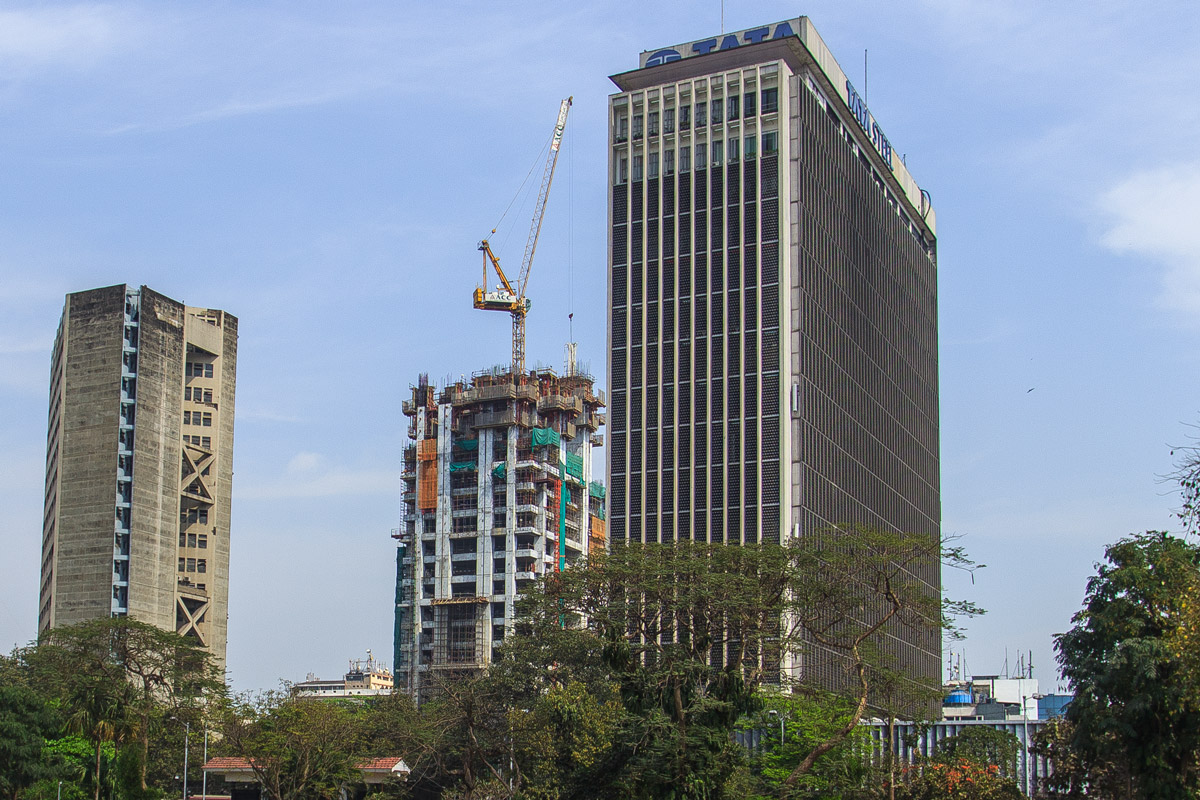 Well-maintained park.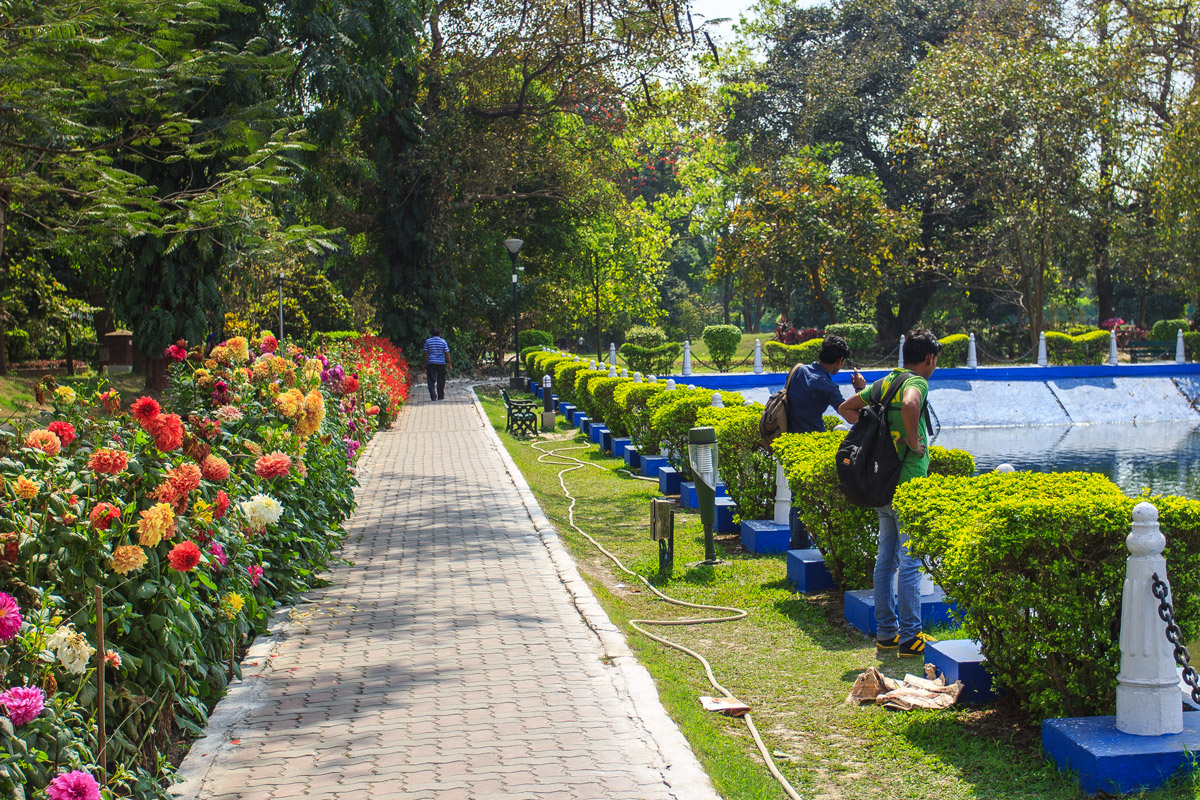 The sidewalks in the center are paved with tiles. A similar picture in Delhi would only show asphalt and dust. On the right is a field where people play baseball.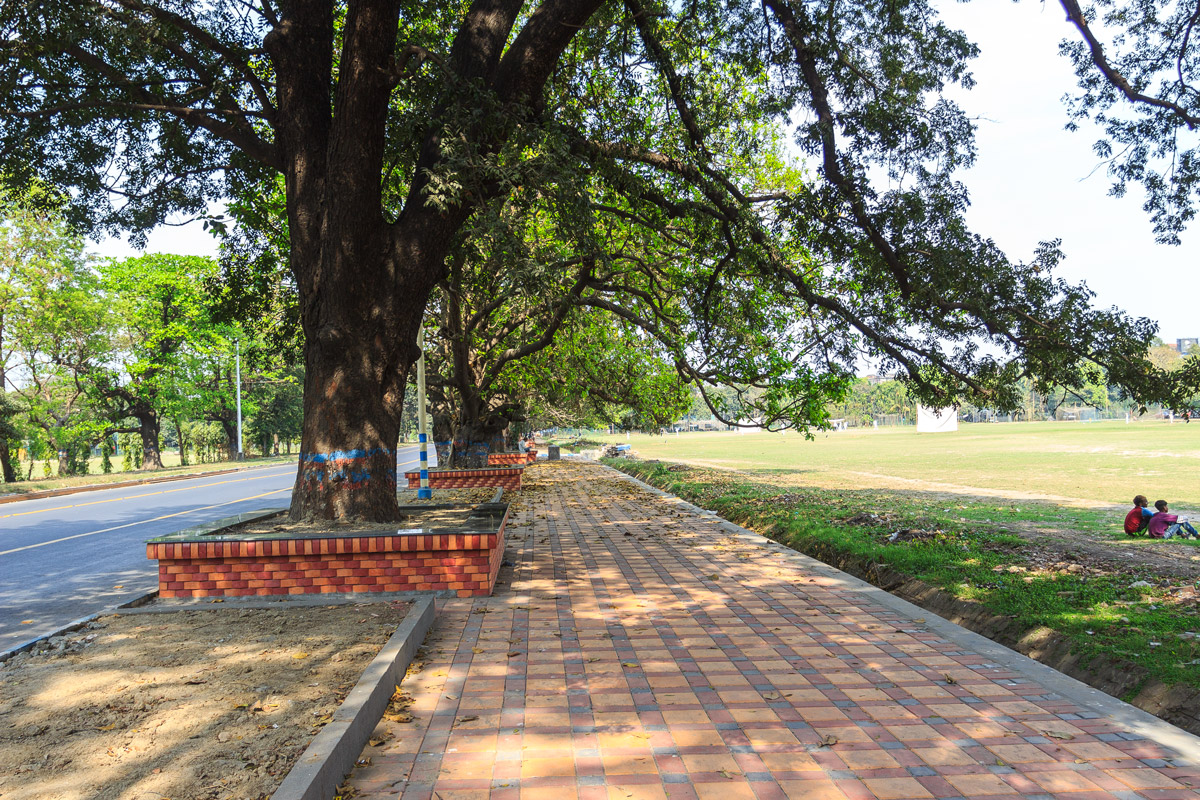 One of the major attractions is the Victoria Memorial, a memorial dedicated to Queen Victoria. In the 19th century, Kolkata was the capital of British India, which is why it inherited numerous beautiful English buildings and monuments, becoming a center of science and culture.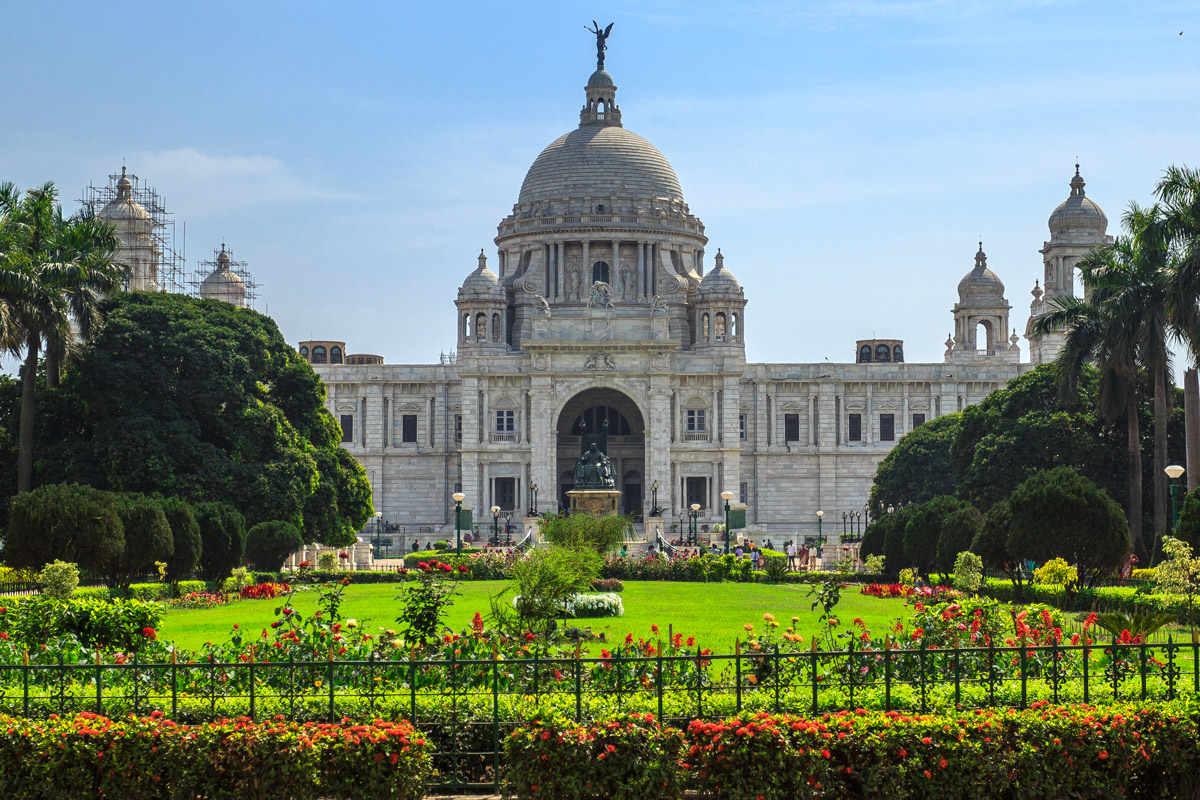 There is also an active political life in Kolkata. Something is always happening here. Firstly, the city's main park is called Maidan. It's just a coincidence.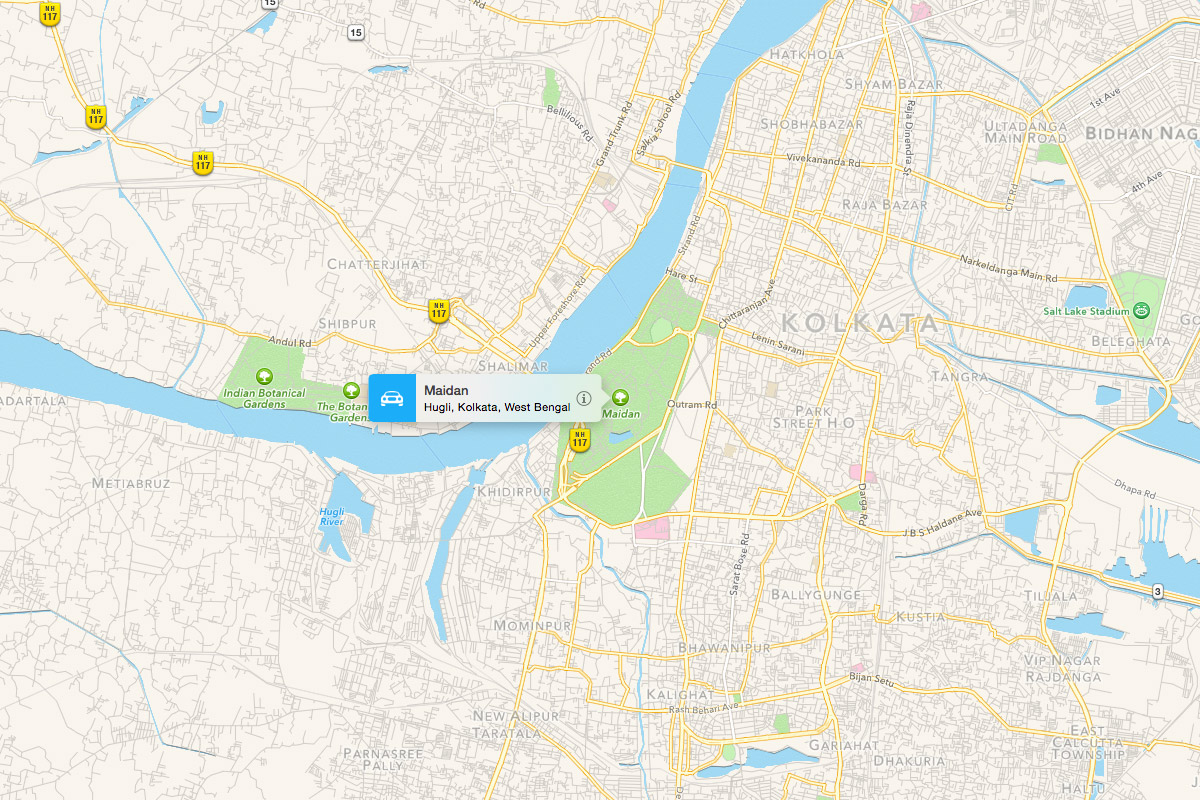 But what about Lenin, Stalin, and Karl Marx Streets? They are all on the map of Kolkata. Moreover, the city clearly shows affection towards the Soviet Union and communism. Almost everywhere you can find either graffiti with a sickle and hammer or Soviet flags.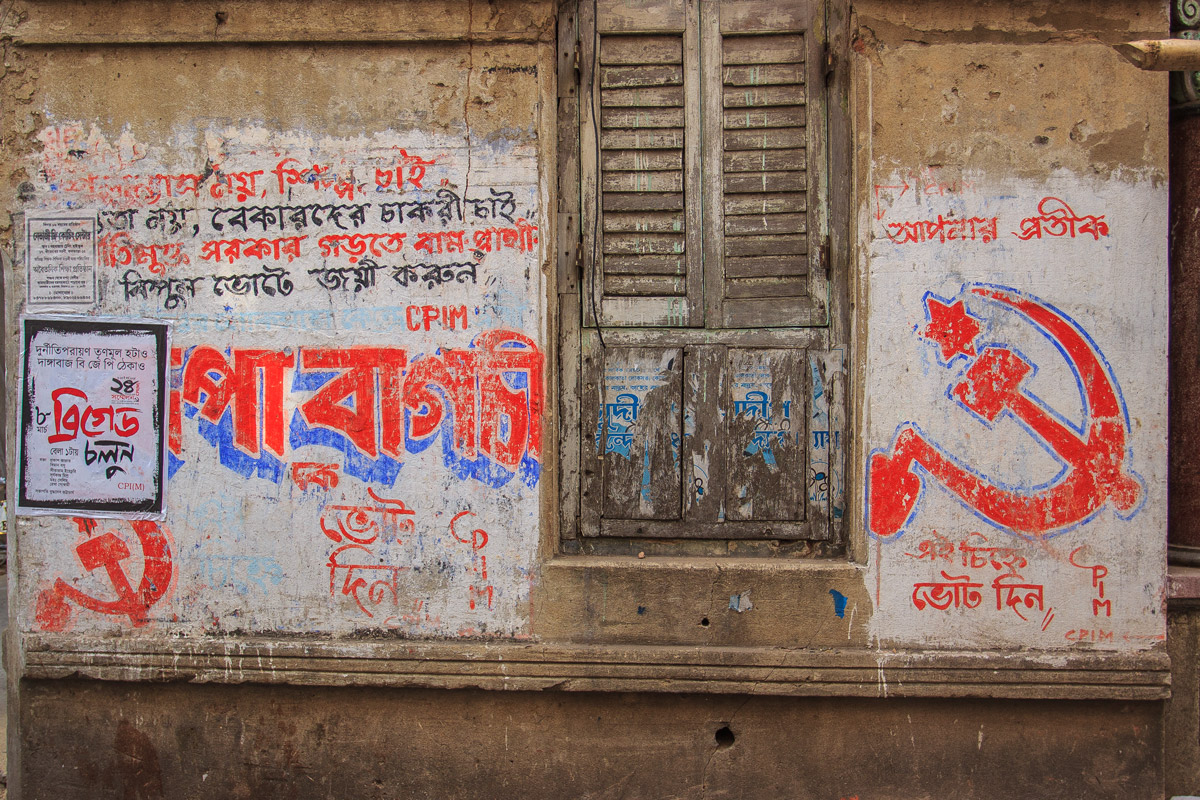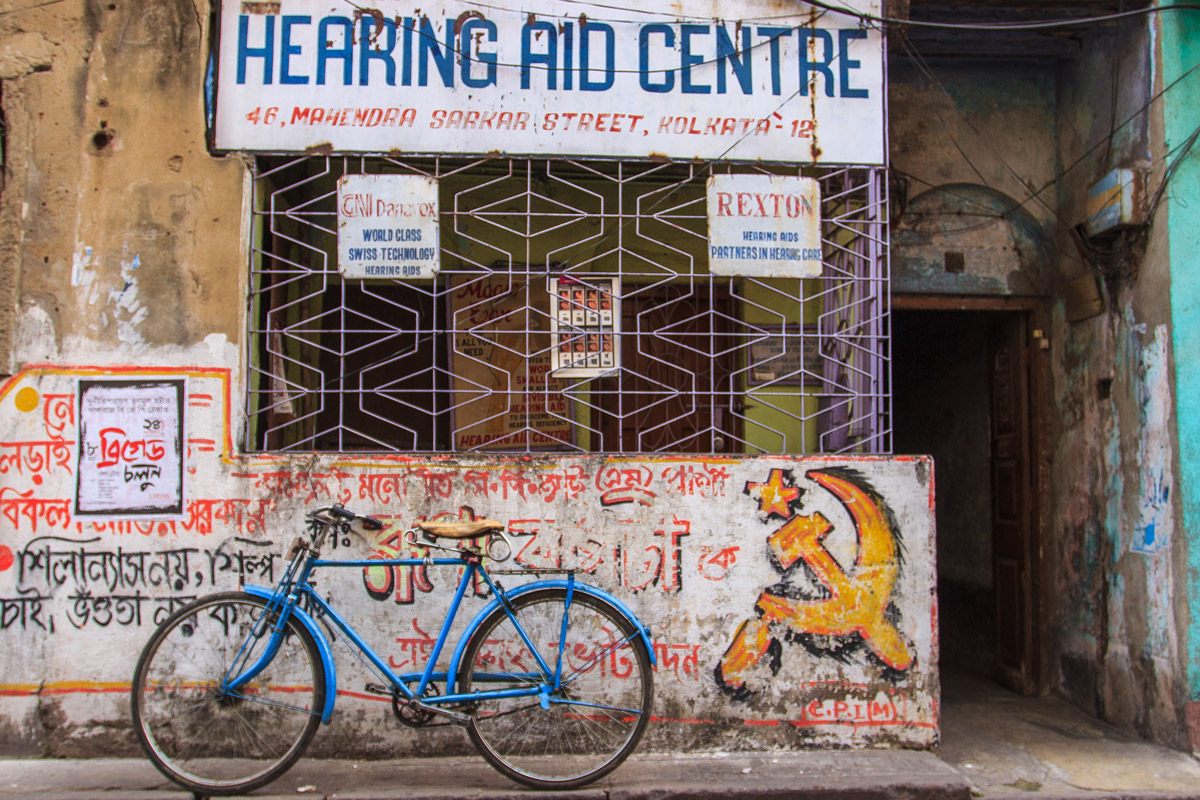 Even someone hung it out of the window. Either it's someone's headquarters.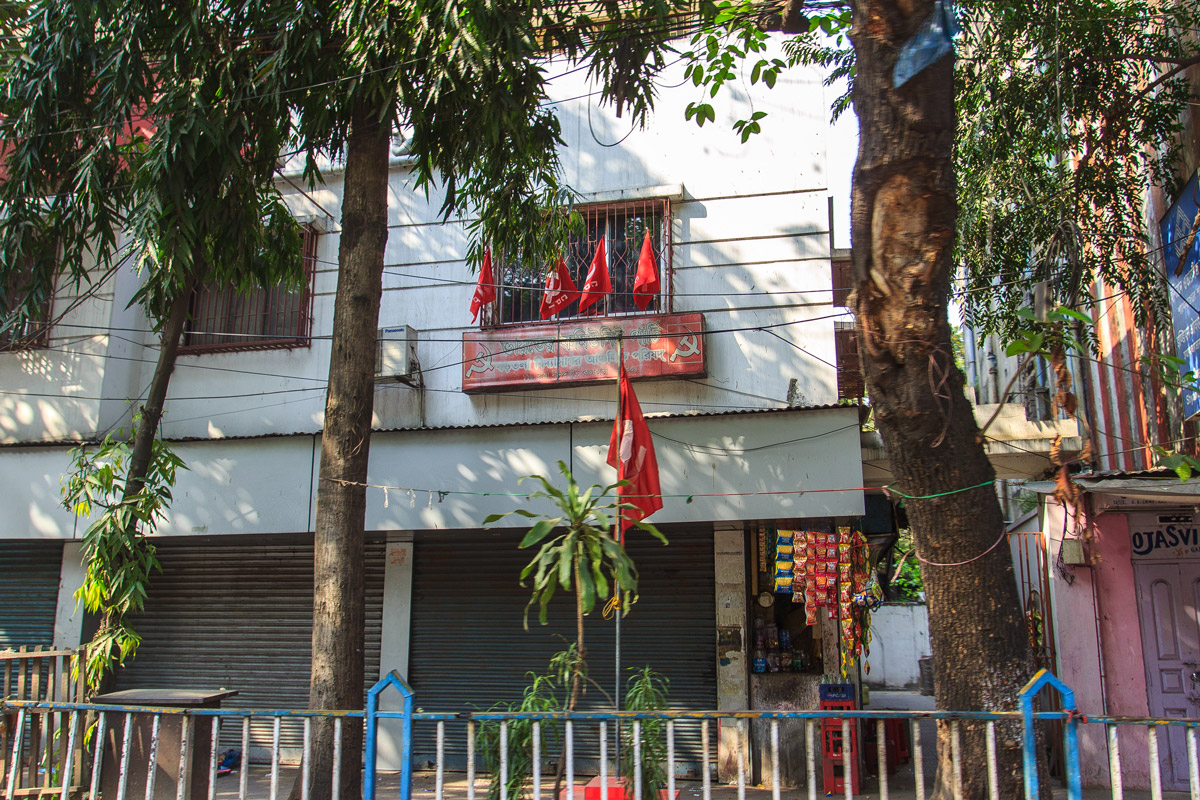 Moreover, here they clearly hate America.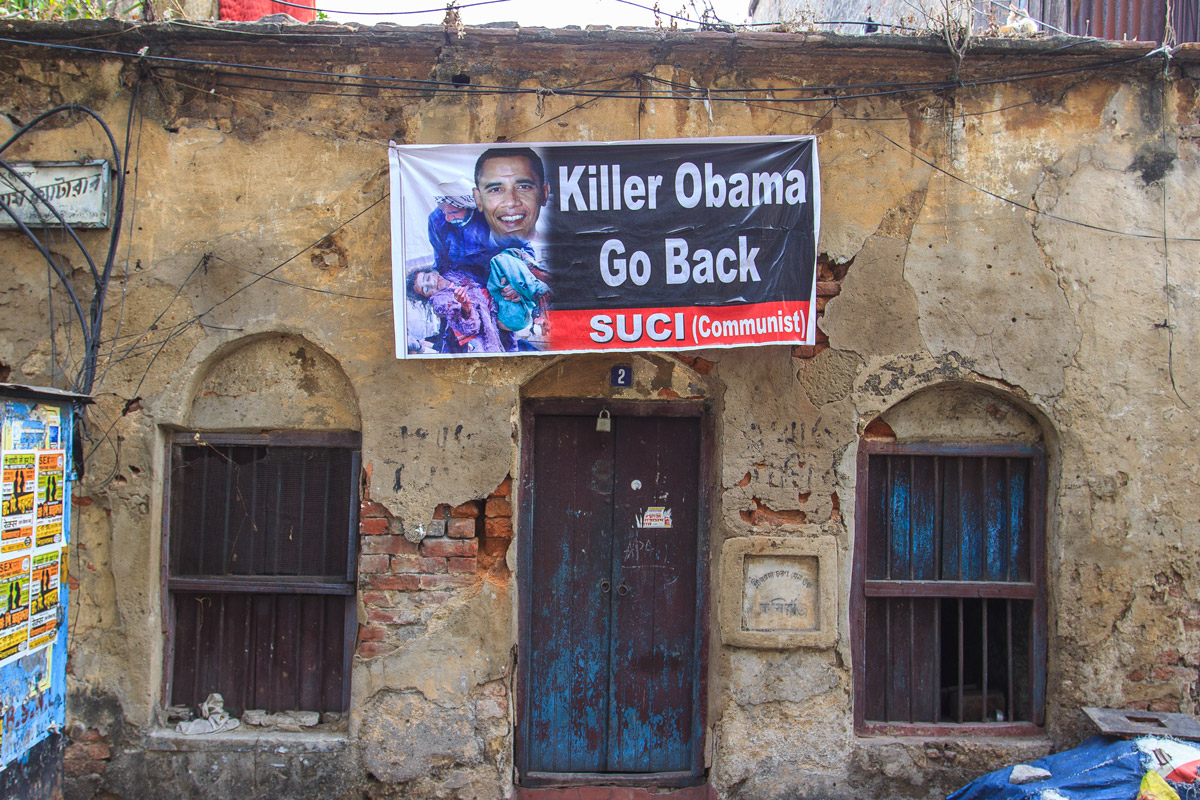 The thing is, Kolkata is located on the eastern border of India, near Bangladesh, and here in West Bengal, the Communist Party of India is extremely popular. However, the popularity of this party across the country is extremely low — only 0.8 percent of votes in 2014.

Bourgeois India can sleep peacefully.