Shiraz
Shiraz is a small unremarkable city in southern Iran that you'll have to visit anyway: it's the most convenient way to reach Persepolis.
According to one version, in Shiraz they produced a famous variety of grape called Shiraz, which is used to make red wine. It may seem impossible now, but there used to be no alcohol ban in Iran in the past.
In Shiraz, it's like that.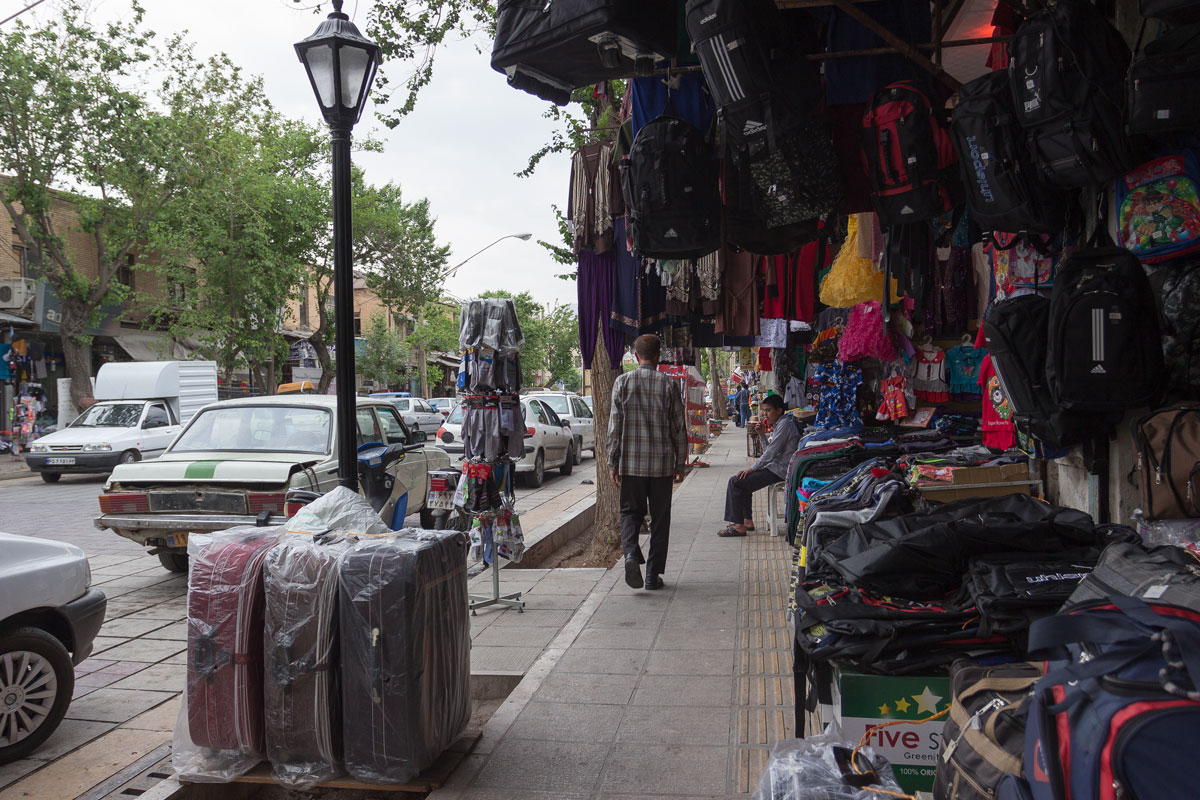 A market runs across the entire city, and it is completely dull.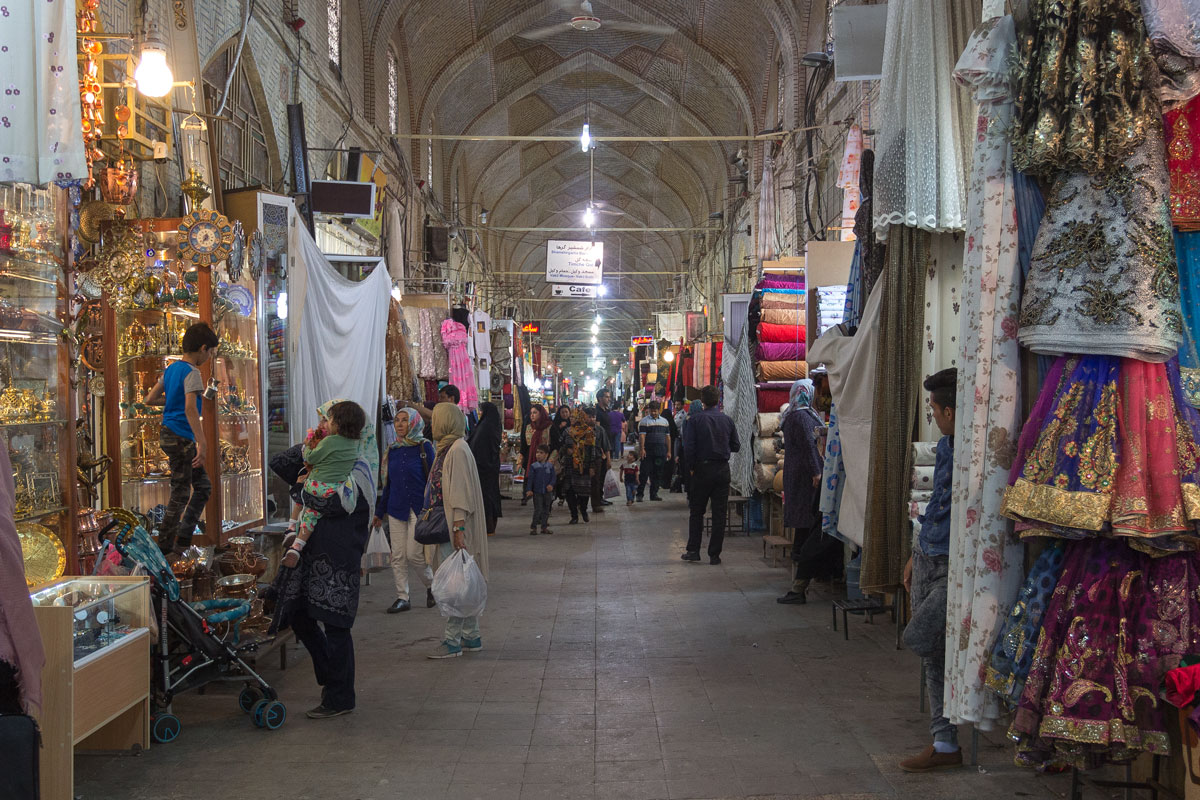 Shiraz turned out to be the first city in Iran where vendors actively called out and traded at the market. Apparently, there is a distinct mentality flourishing in the minds of the southerners.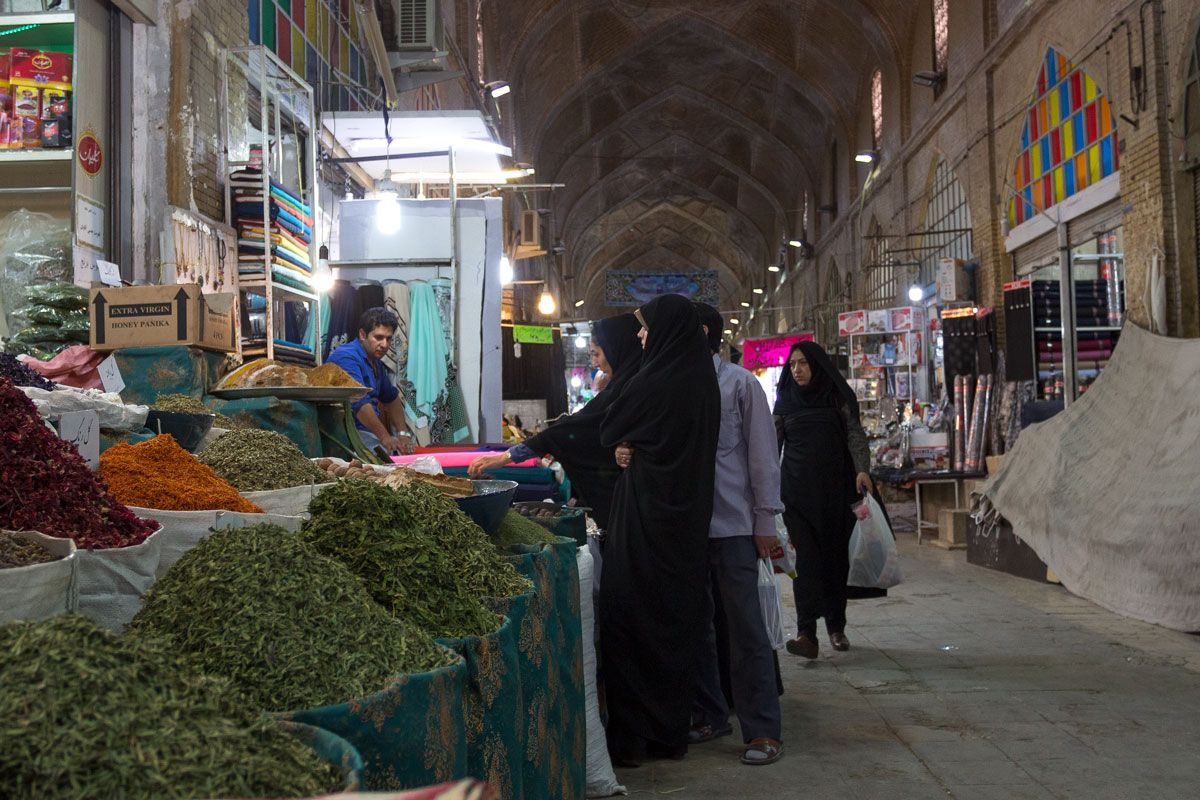 Shiraz is significantly poorer compared to Isfahan and Yazd.
This was the only place in Iran where it was uncomfortable. A few times, they shouted English profanities at me, apparently mistaking me for an American.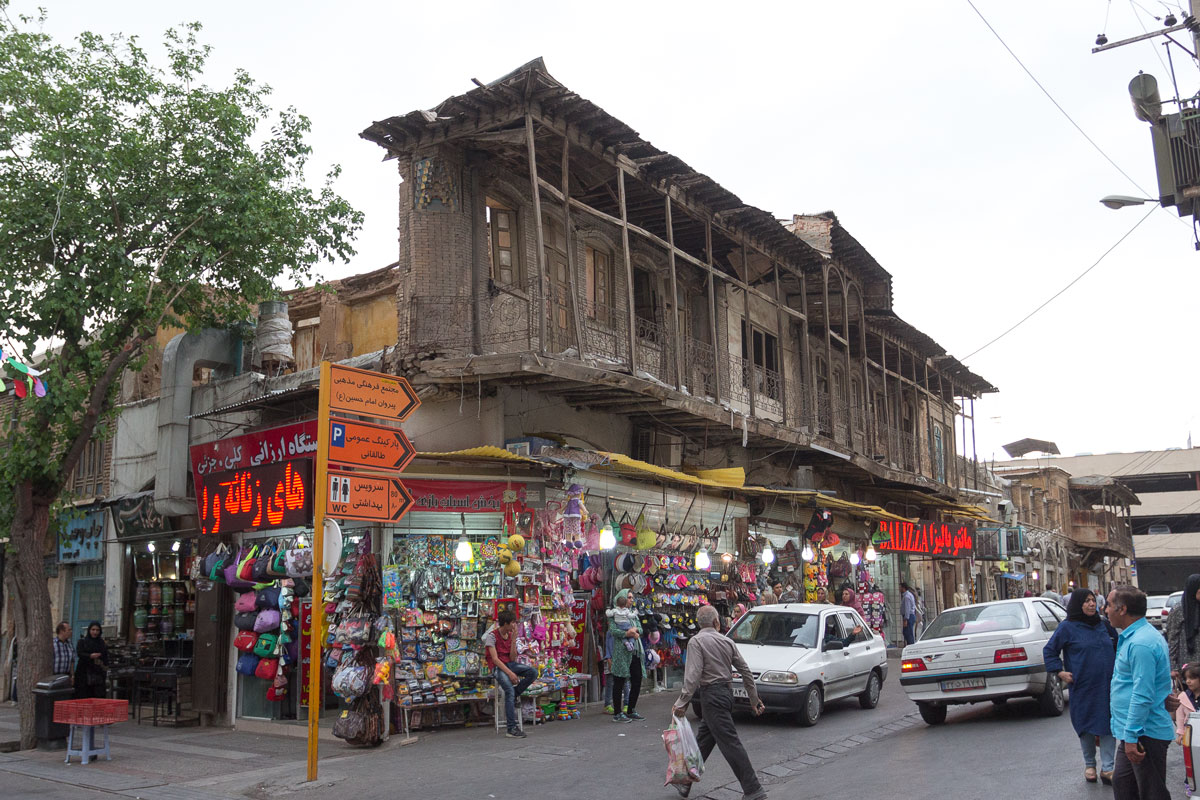 In Shiraz, Iran even started to resemble Iraq. Well, let's say the finest courtyards of Iraq.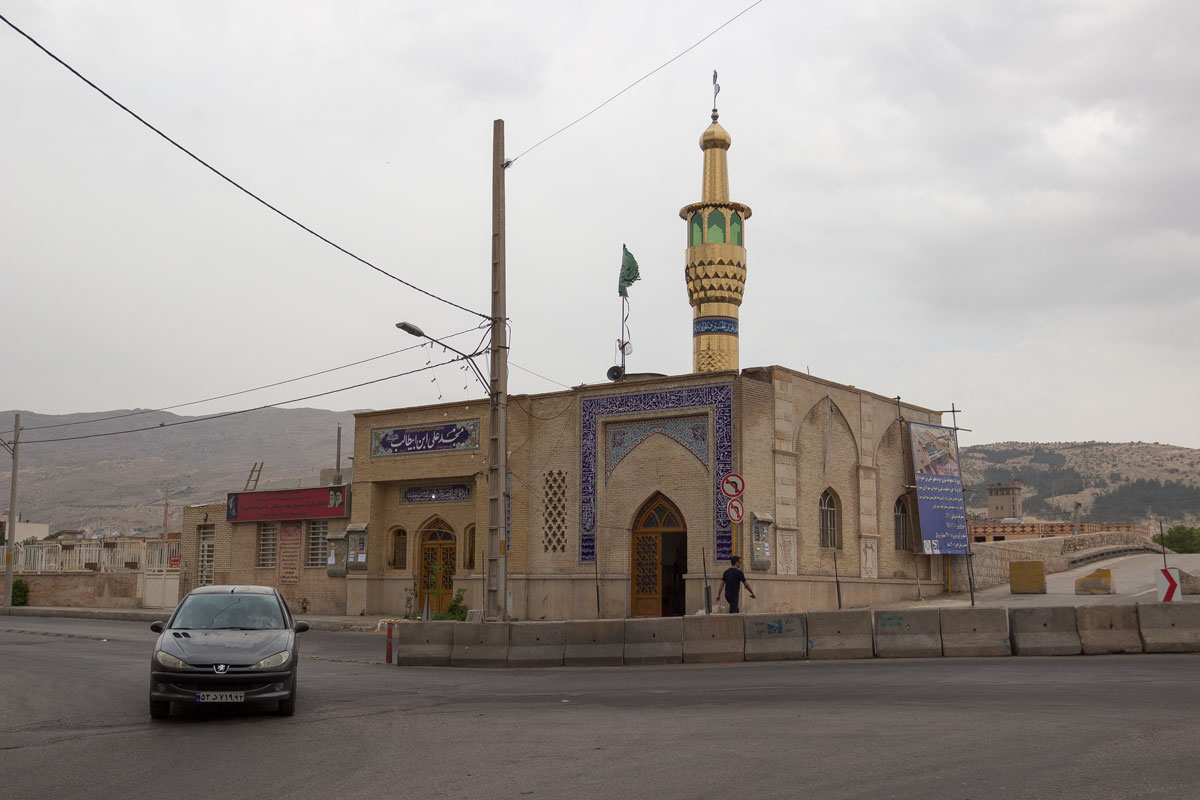 A bridge over a dried-up river with a view of the hotel. There are few good hotels in the city, but they charge exorbitant prices — there is high demand for accommodations due to Persepolis, which is the main reason why everyone comes here.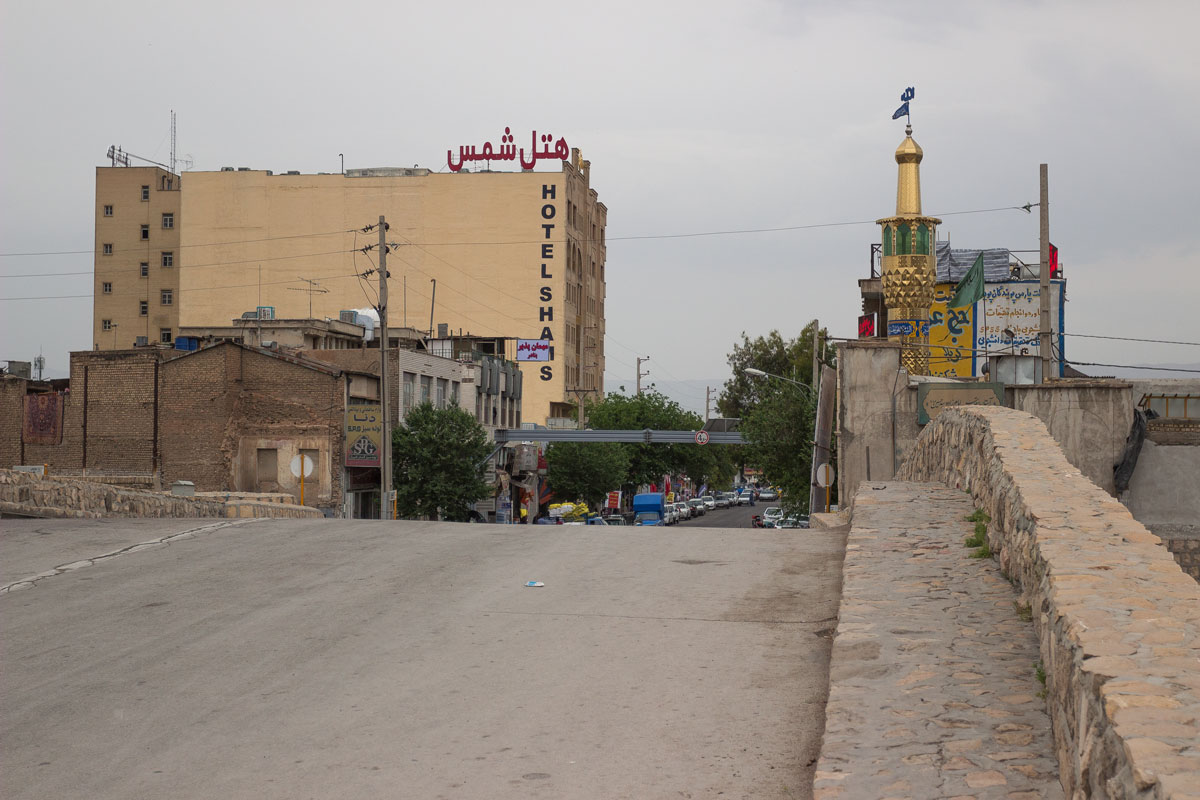 There are hardly any interesting places in Shiraz. Are you interested in seeing the dome of some mosque called Al-Reza-Pahlavi? I am not.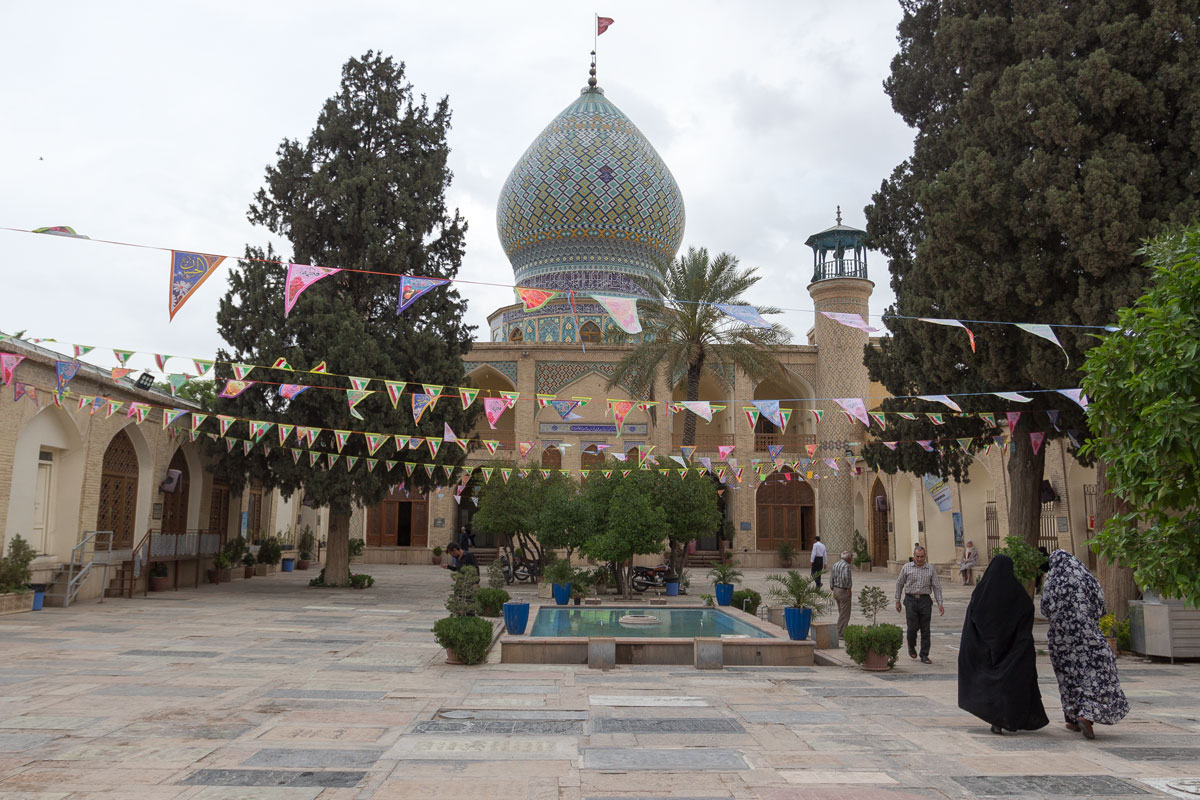 The most iconic place in the city is the tomb of the poet Hafiz Shirazi. Yes, he was given that name precisely for the reason you thought.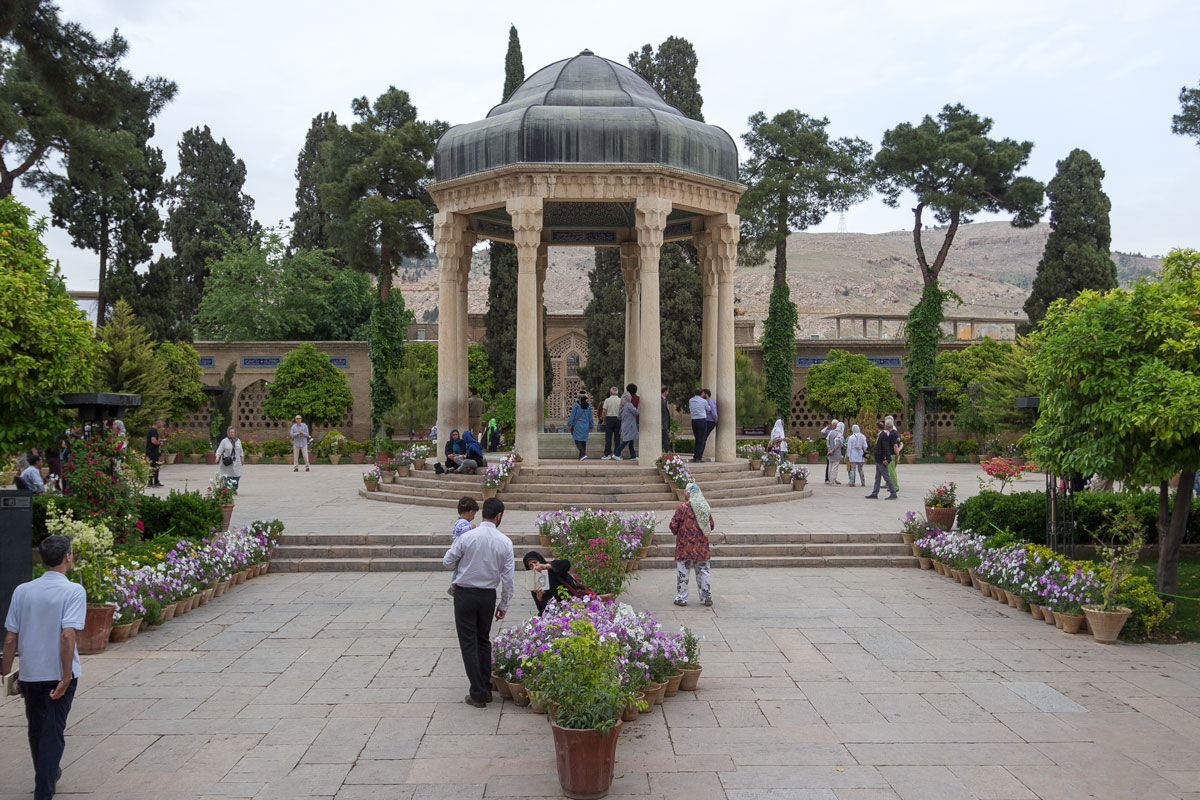 Undoubtedly, Hafiz is another great Persian poet on the level of Ferdowsi. It's a pity that Persian literature is only explored by specialists in humanities. It is probably truly remarkable.
It's amusing that a stanza of Persian poetry is called a "ghazal" while a collection of works is called a "divan." So, it turns out that Hafiz's divan contained 418 ghazals.
So, Shiraz is only beautiful in the sense that Persians gather at Hafiz's tomb in the evenings and loudly recite his poems. Culture, damn it.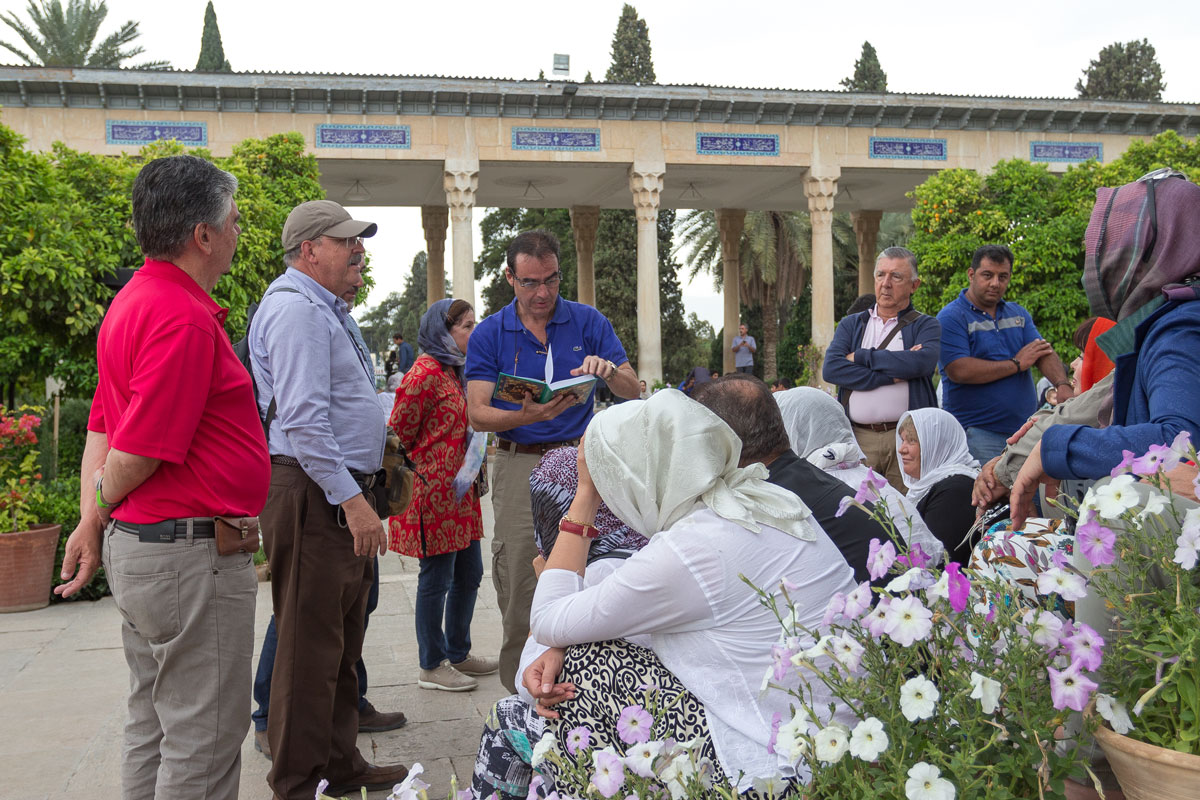 Another great poet, no less magnificent, lived in Shiraz — Saadi. He also has his own mausoleum, the city's iconic landmark printed on all postcards. Look, even the sun came out.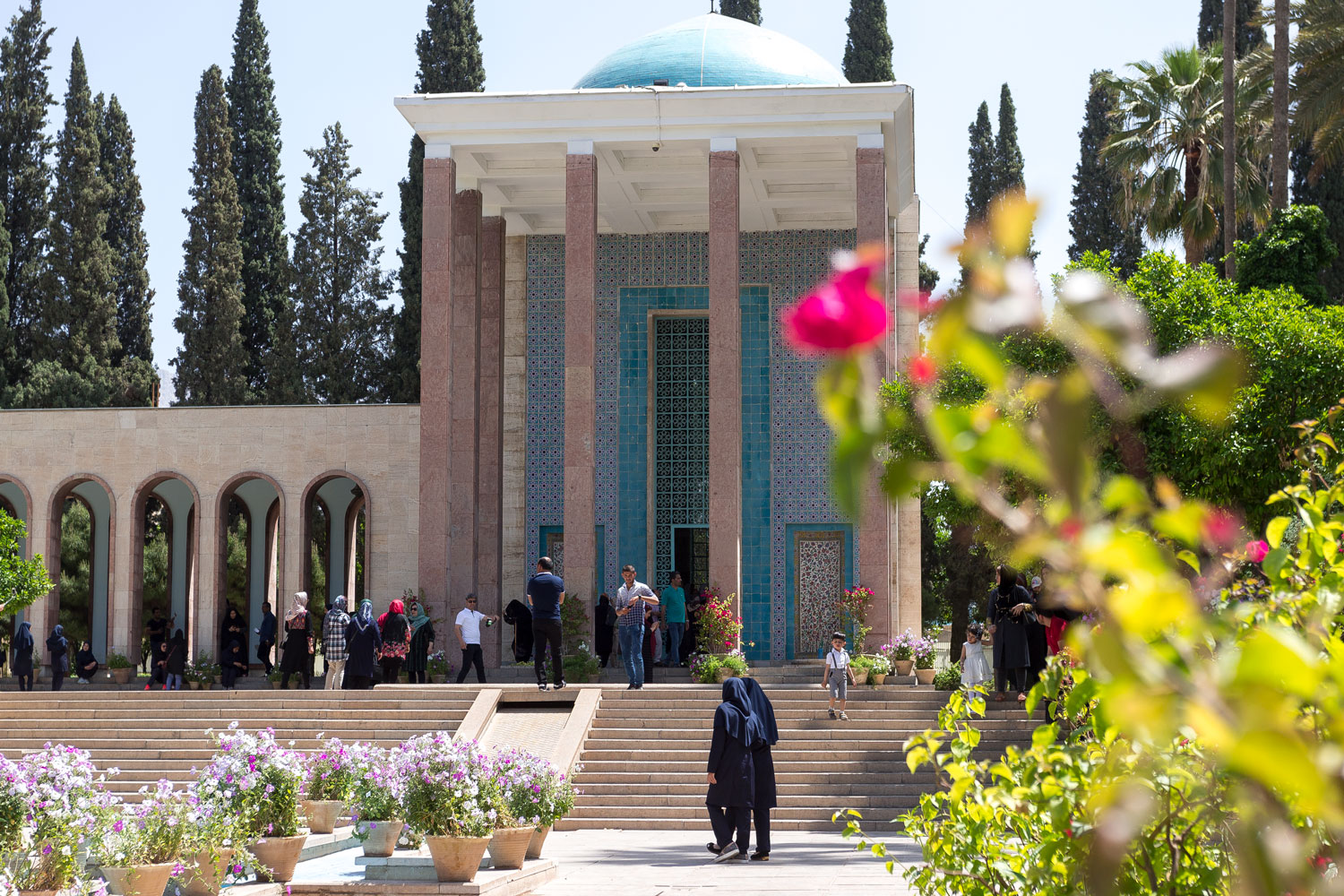 I can't tell you what made Saadi great either.
Wikipedia suggests that Saadi's main accomplishment is seen in his ability to combine the didacticism of Sufi ghazals with the beauty and imagery of love ghazals. Each verse in his work can be interpreted both in a romantic and philosophical-didactic sense.
Please write me an email when you figure out what all of this means.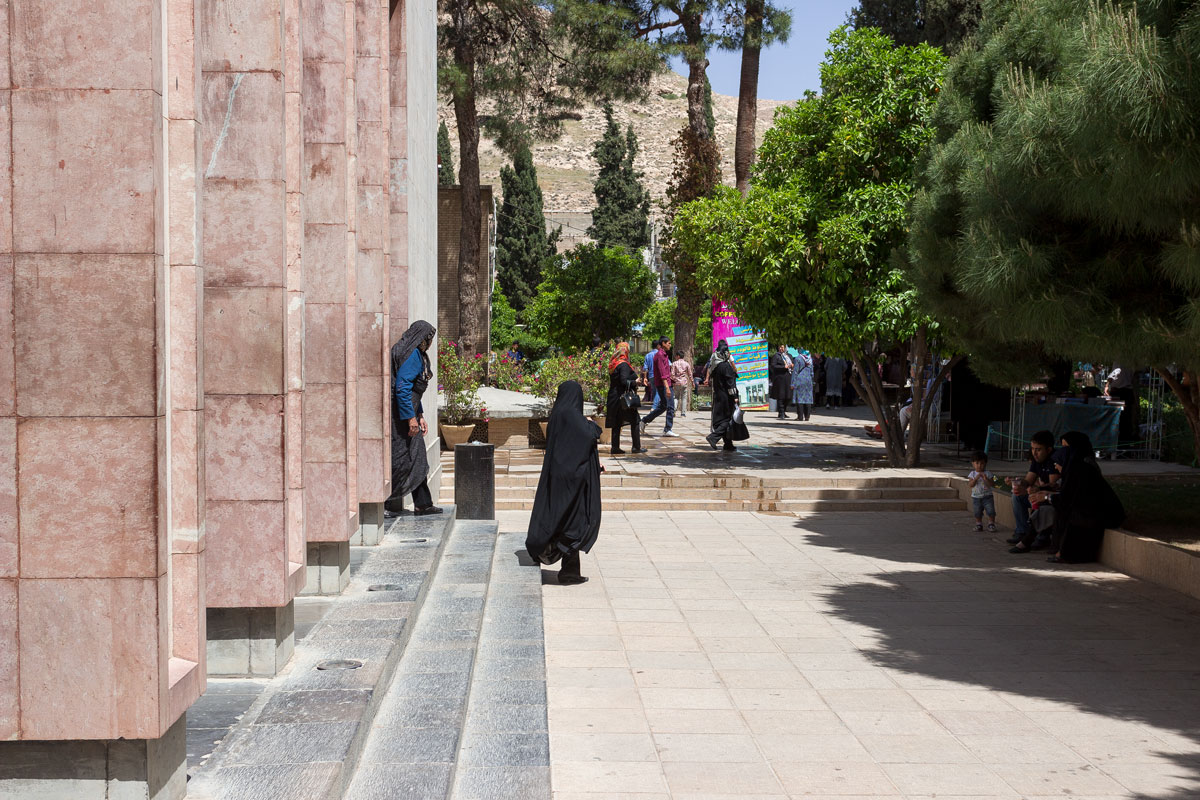 The central square of Shiraz.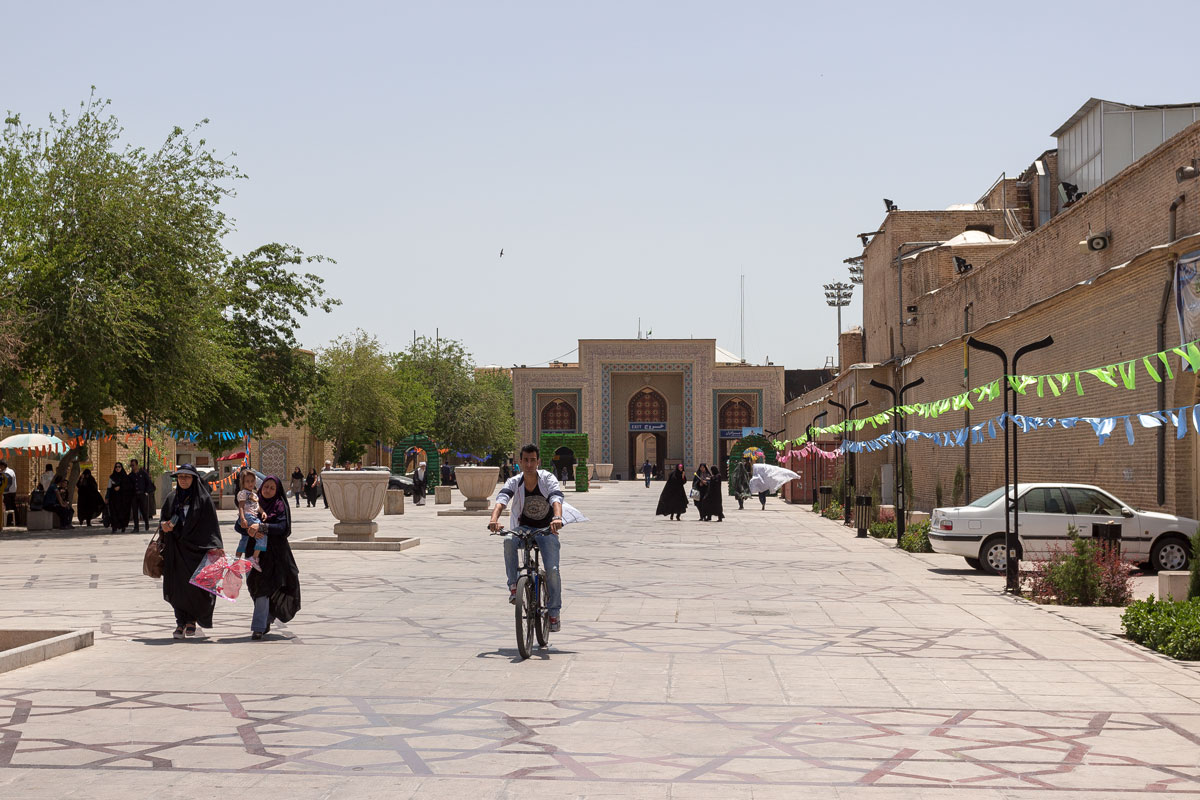 The mausoleum of Shah Cheragh, the tomb of the brothers of Imam Reza. He was a Shia imam who lived a hundred years after the death of Prophet Muhammad.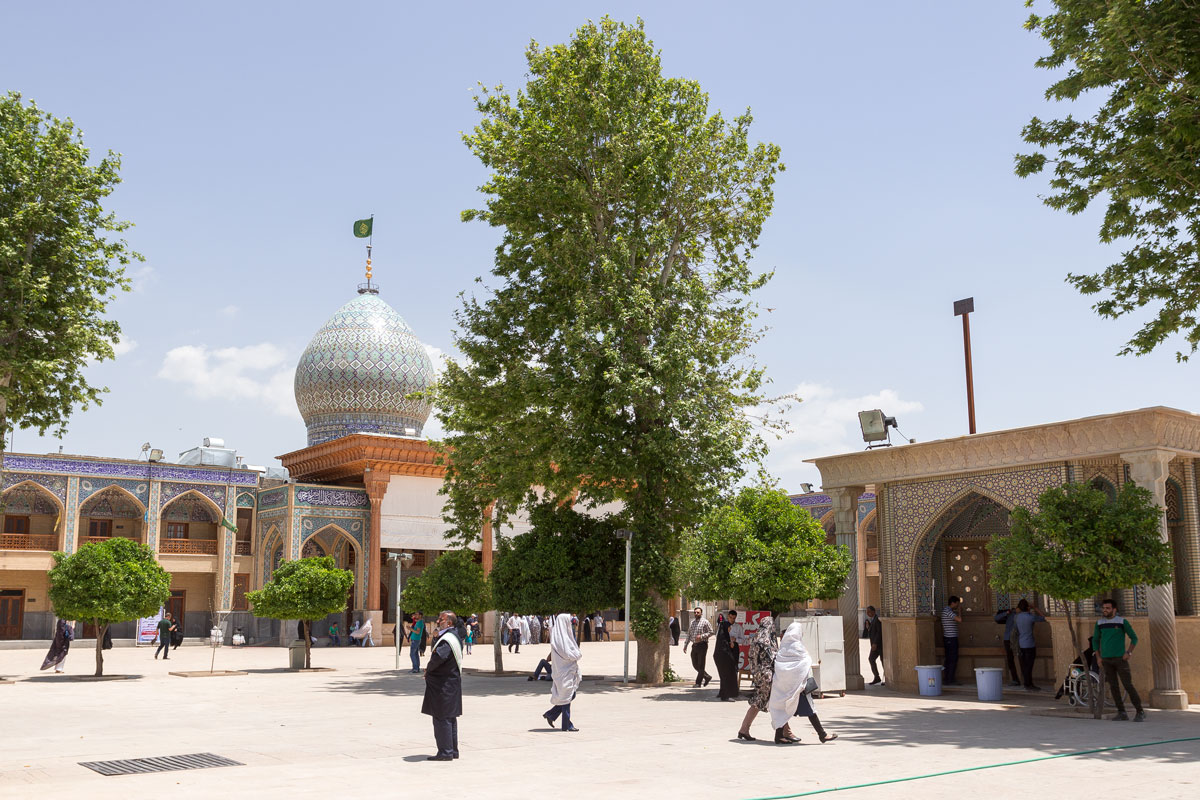 They reluctantly allow entry inside, saying that it is beautifully decorated with colorful stained glass. Yes, thank you.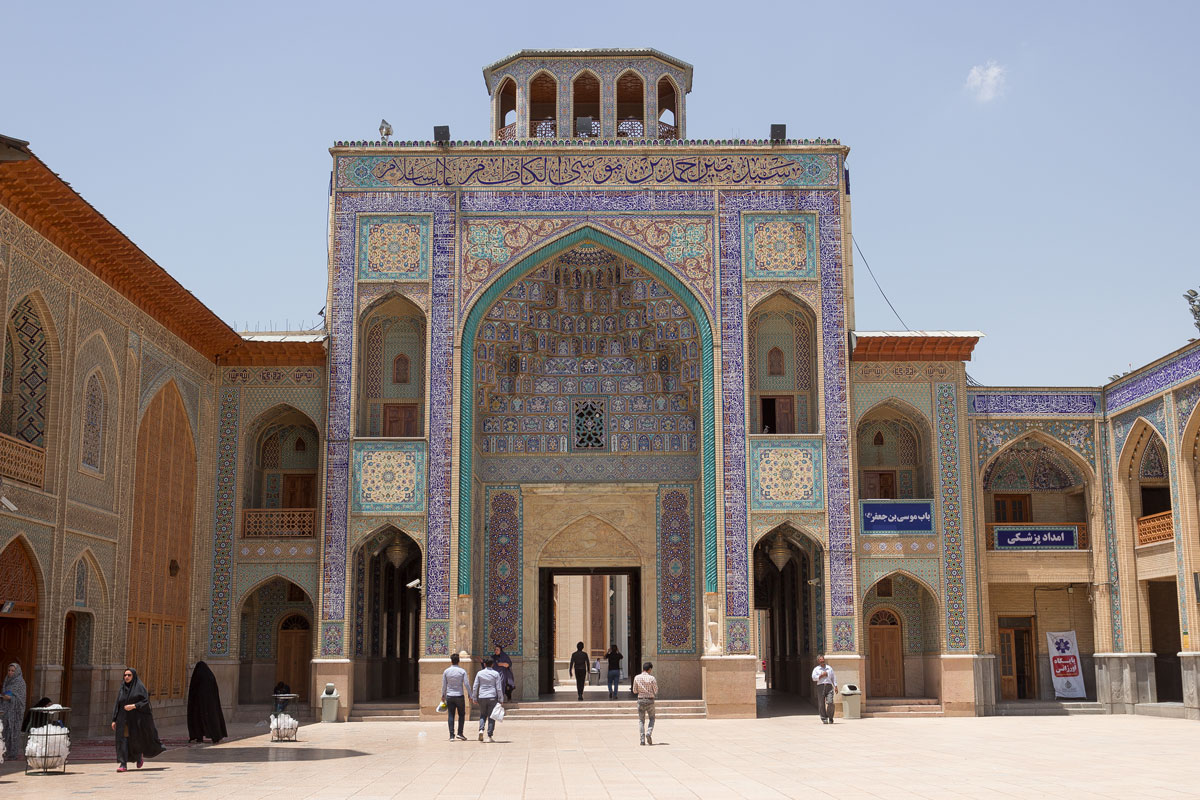 Not far from Shiraz lies the true history of Persia — the ancient city of Persepolis. So let's not waste time on trivialities and head straight to the heart of the former empire.