Seville
Seville welcomes with a scorching heat of +42 degrees Celsius in the shade. It is as hot here as in Arabia. And despite wearing shorts, a T-shirt, and having water misters at every step, that feeling returns: molten lead is poured under your clothes.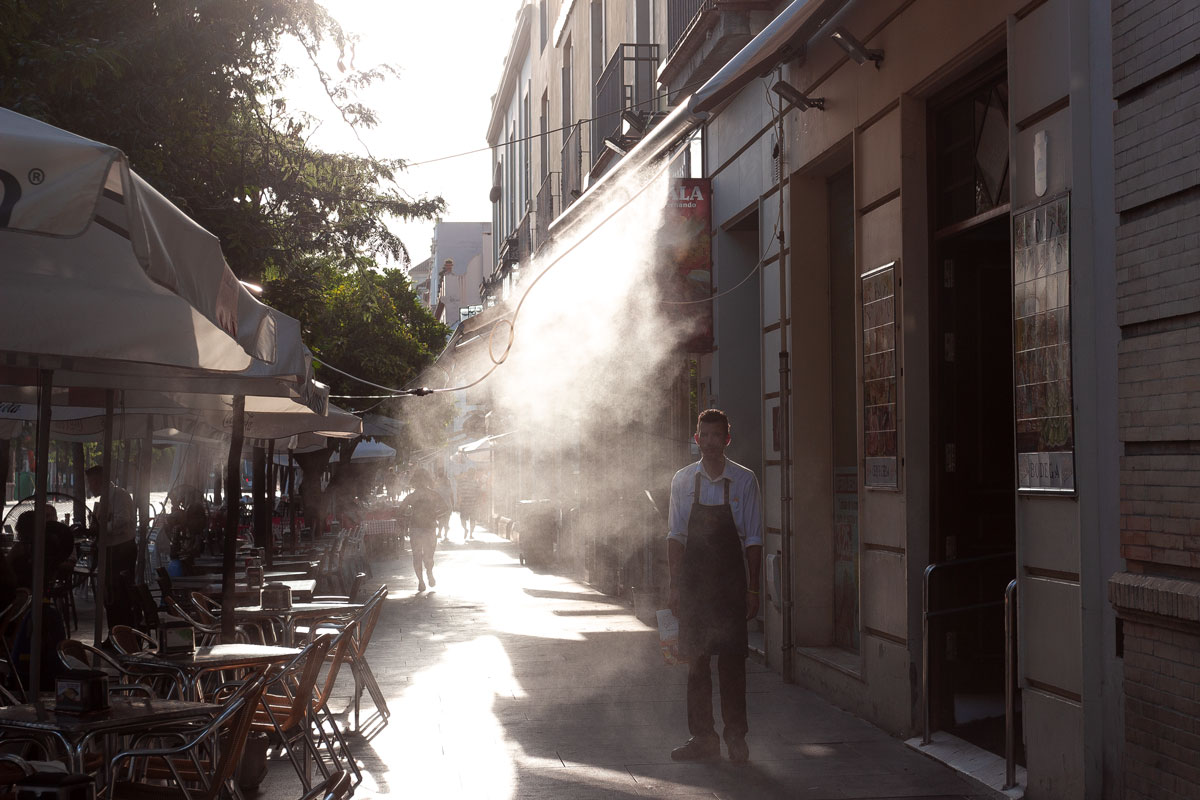 It's good that I have a short layover in Seville in the evening, and I will spend a few hours in the city.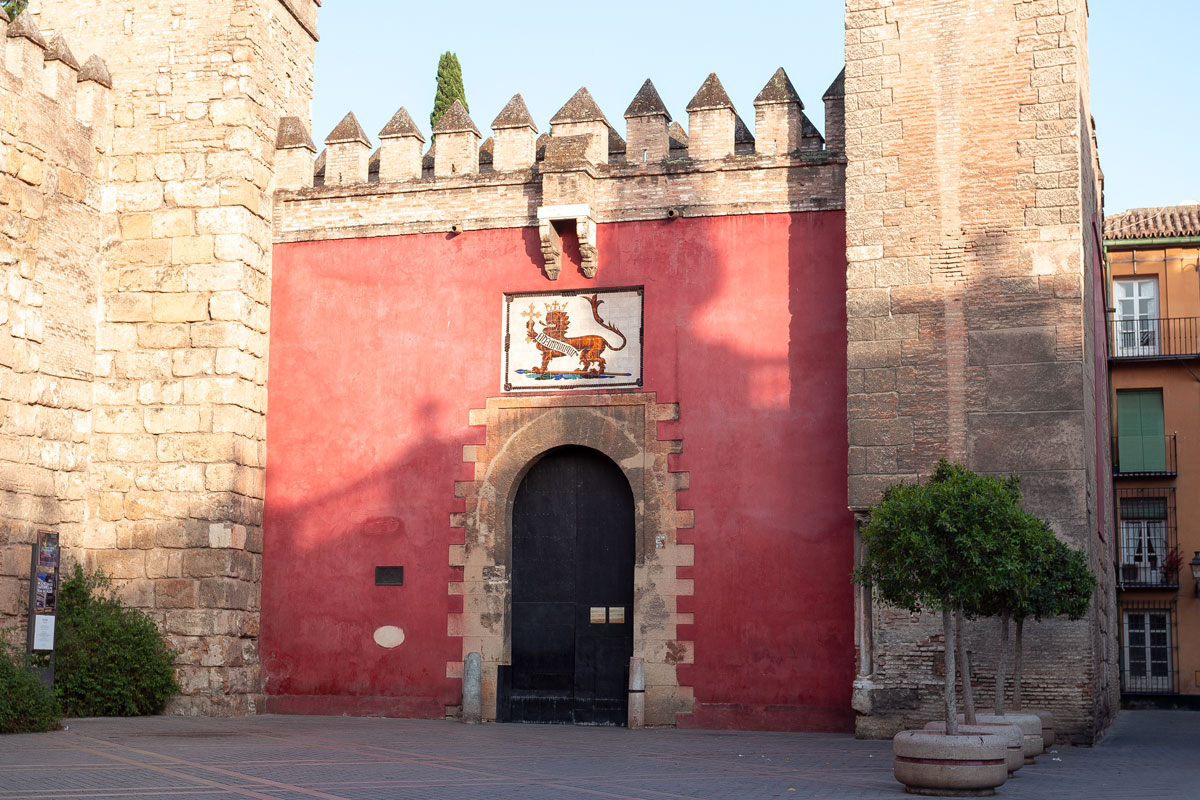 It's bad that Seville seems to be an incredible city, and I will have to come here again. Along with Cordoba.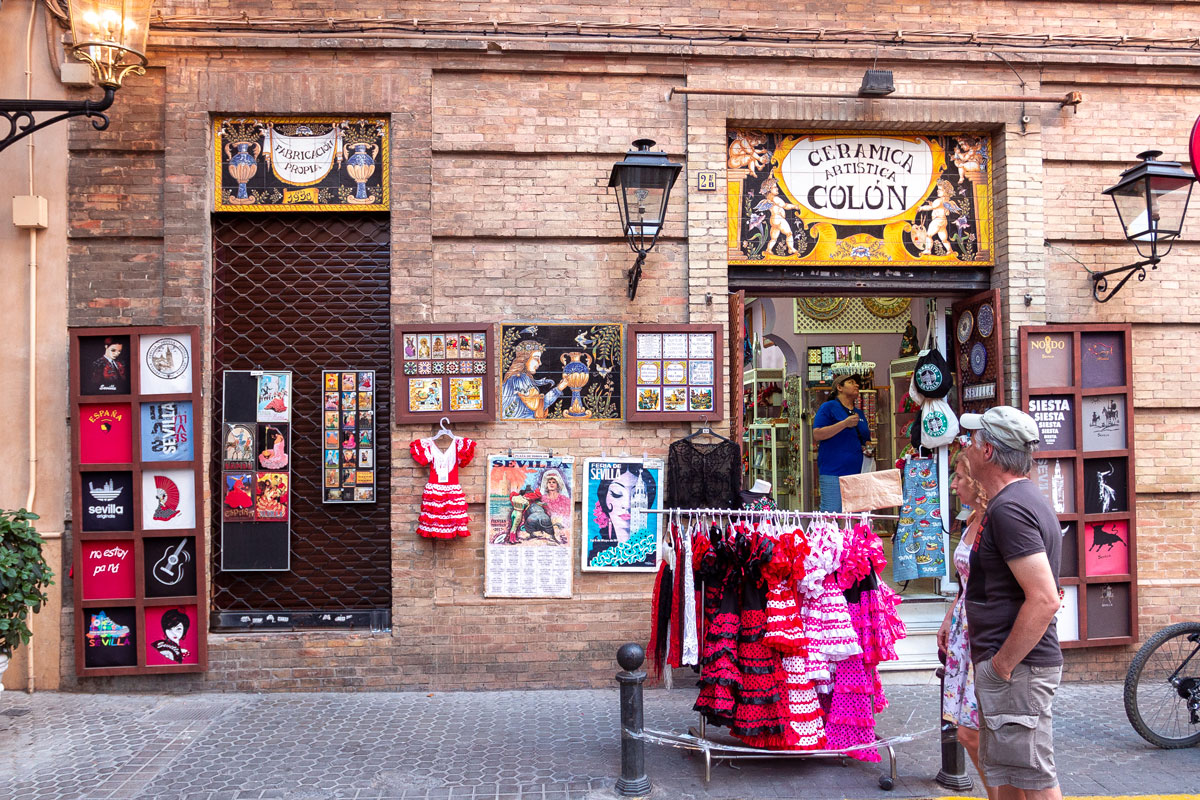 A tree has grown through the awning. Either the awning is around 50 years old, or they deliberately cut a hole like that. Cool.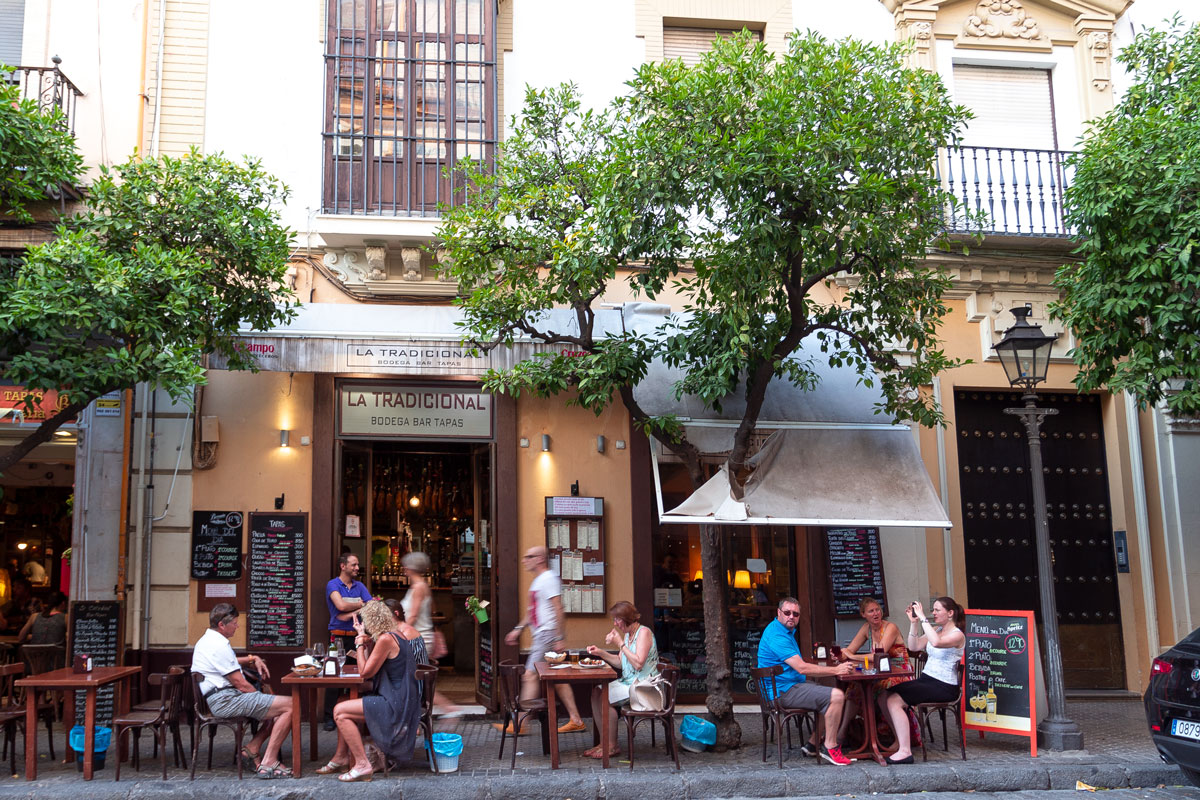 The smells were the most memorable in Seville. It smelled of something completely unreal, baked-sweet. As if honey, fresh pastries, powdered sugar, and roses were mixed together and sprayed over the city from a hot air balloon.
The scent was incredibly delicate and captivating that, even despite the heat, I wanted to stay and breathe in that air all evening.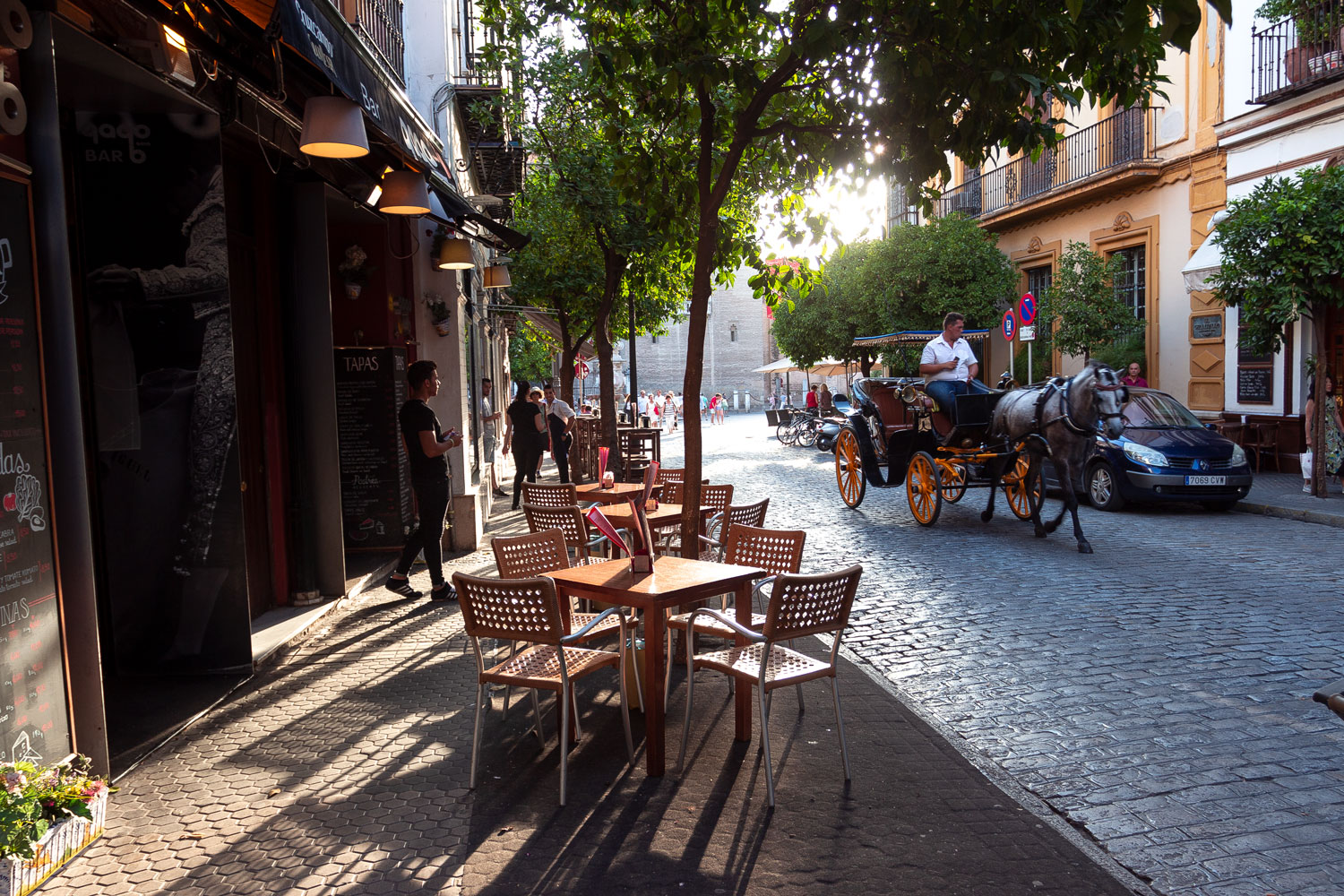 The balconies of Seville are even more Arabesque than anywhere else. They say Cordoba, the former center of the Caliphate of the same name, is even more Arabic.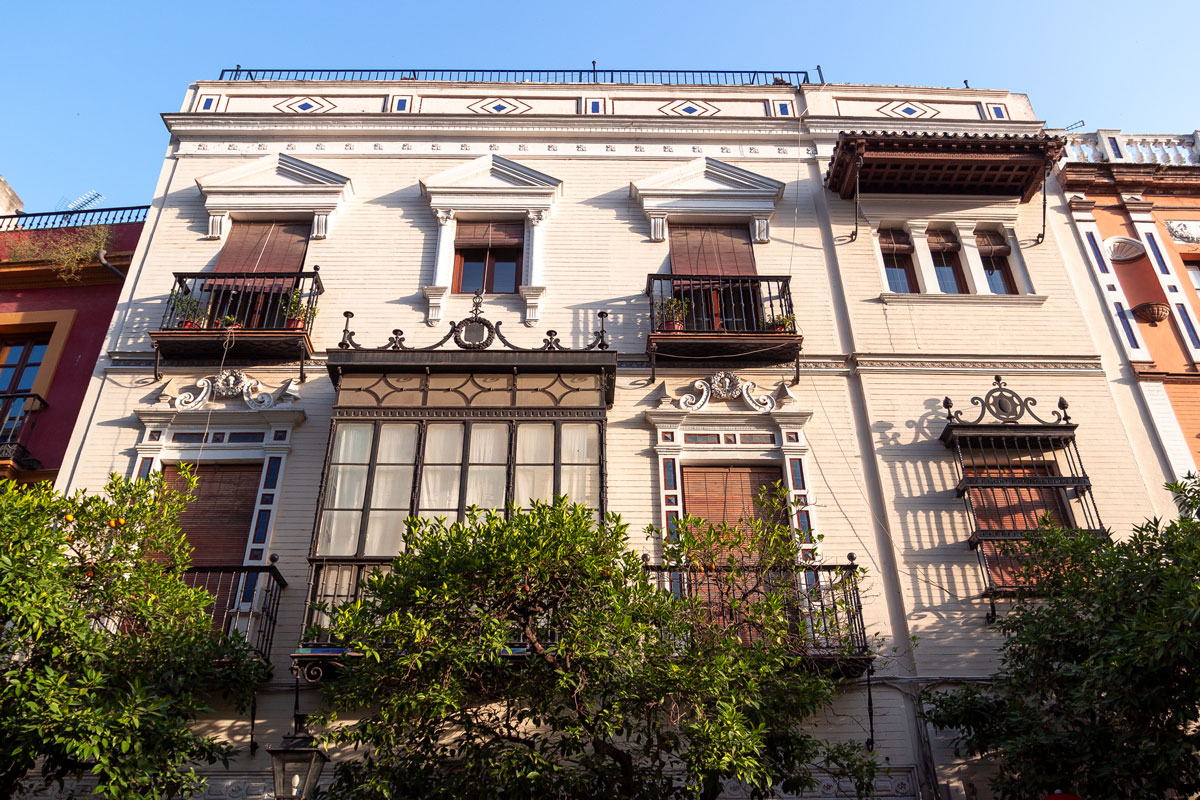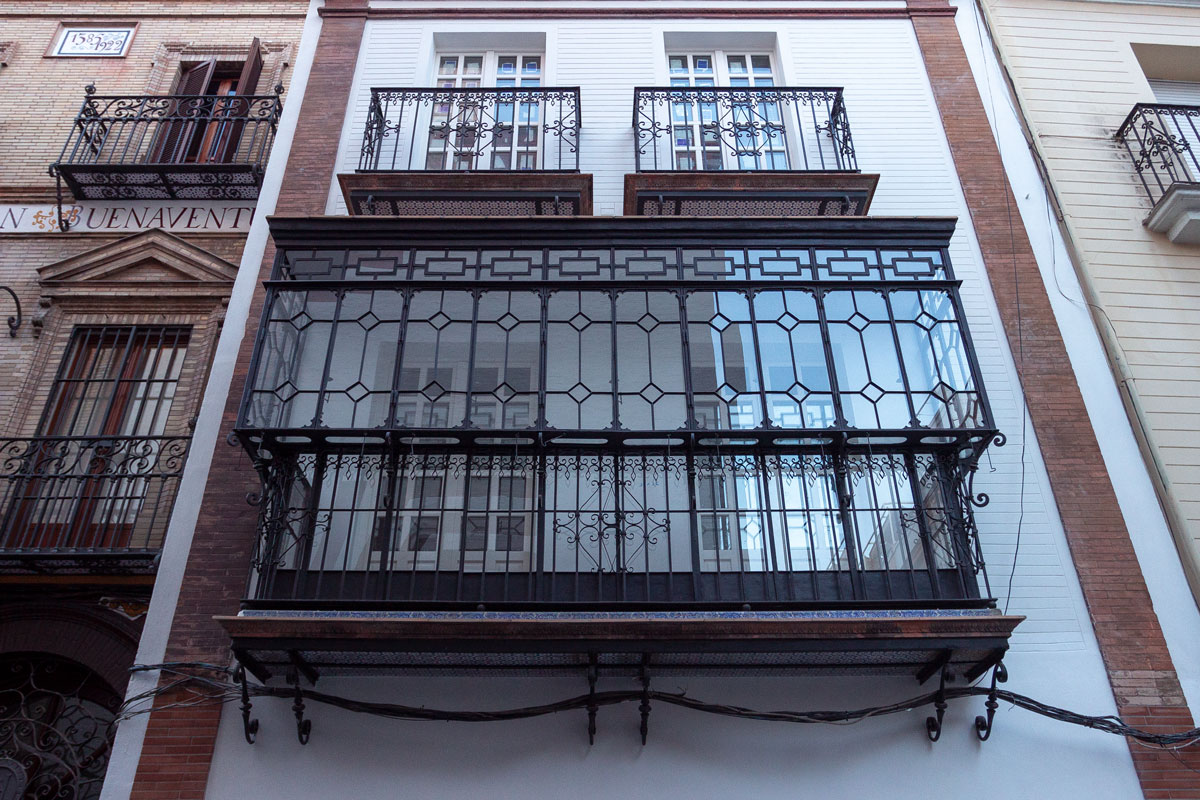 And not only the balconies — half of the city seems to be in some Moorish style.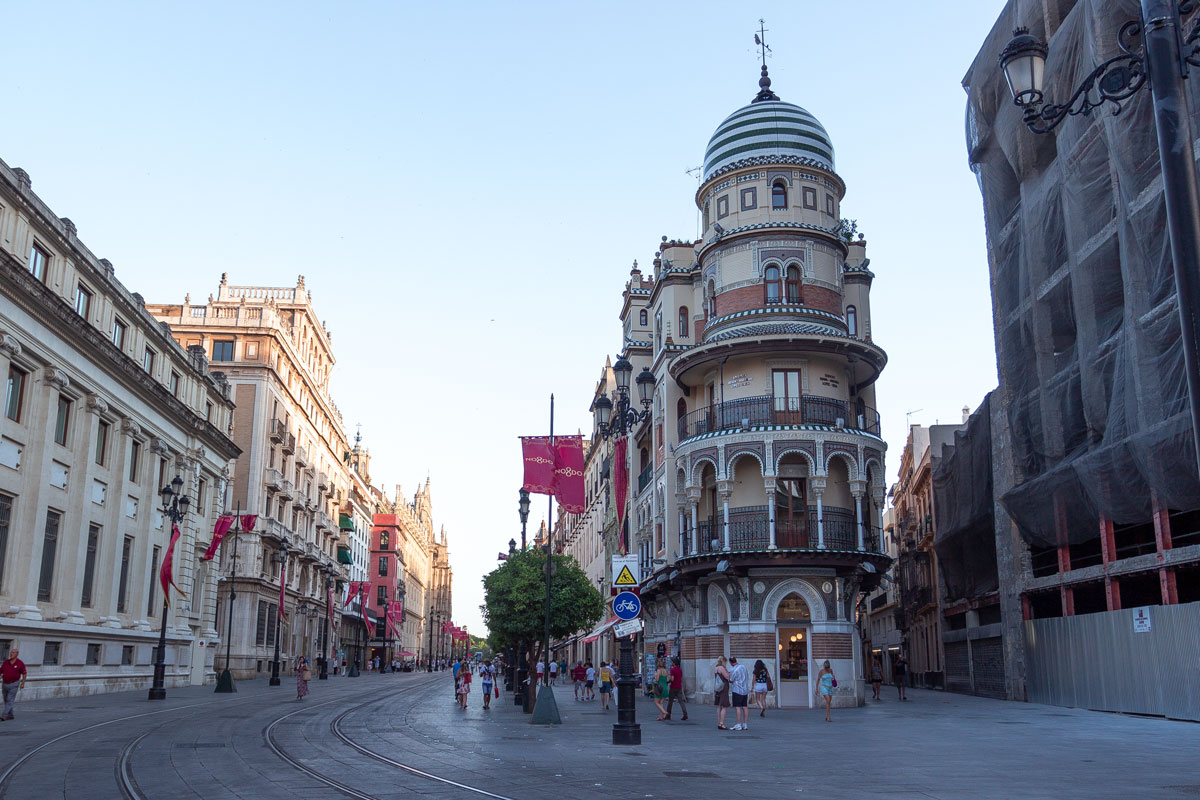 The shop windows display souvenirs with Arab patterns.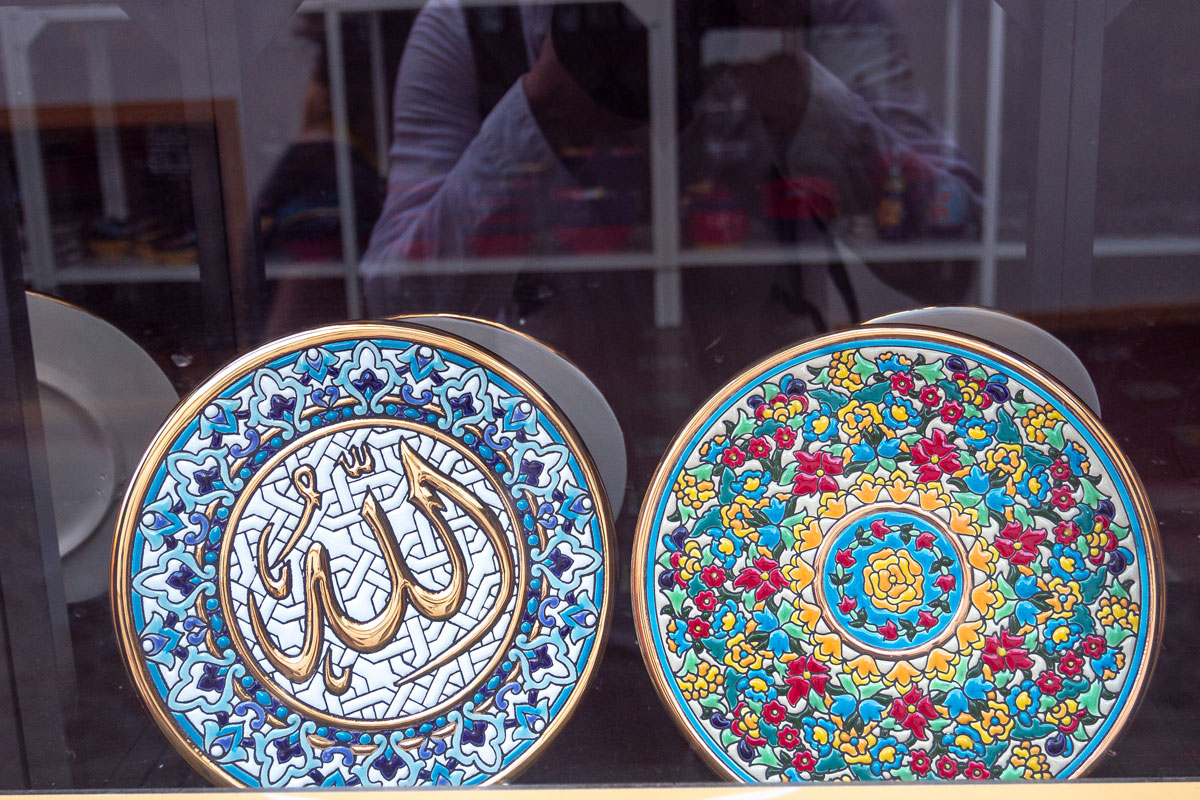 Even the main cathedral here is built on the site of a former 13th-century mosque. The entrance to it feels like pure Morocco.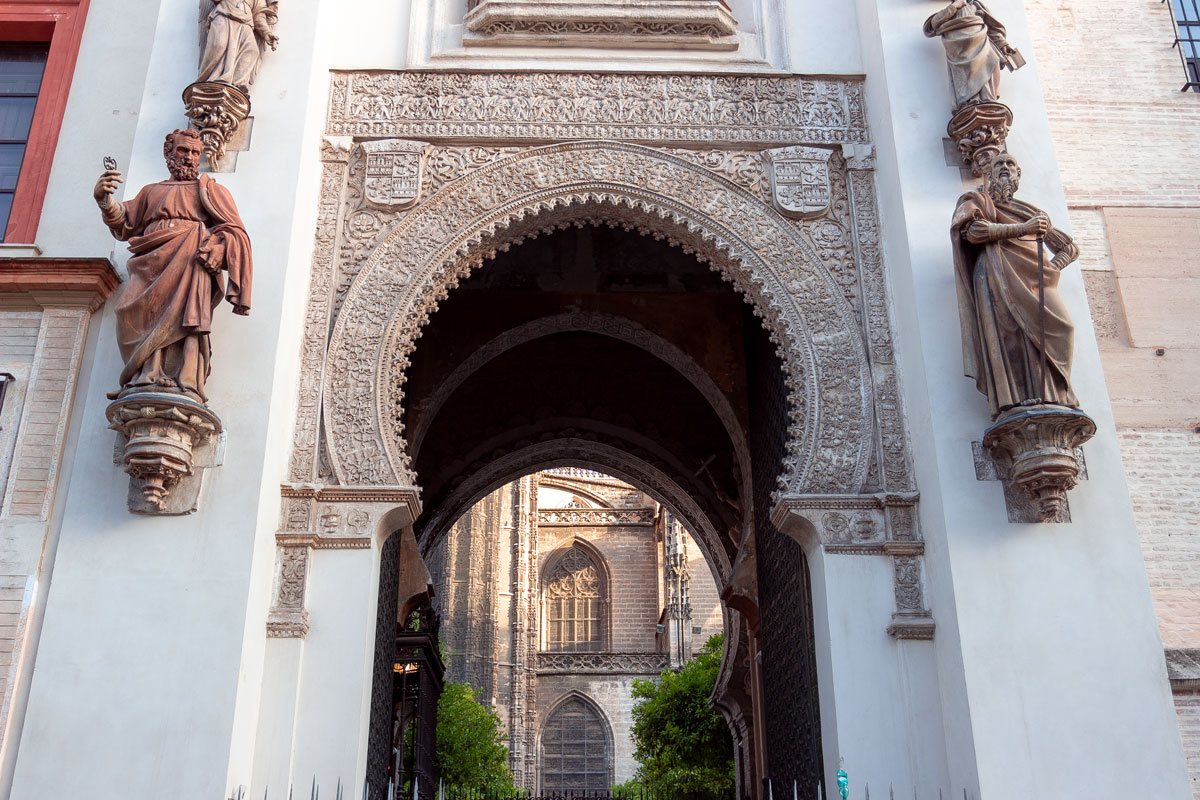 It seems that the cathedral is absolutely amazing.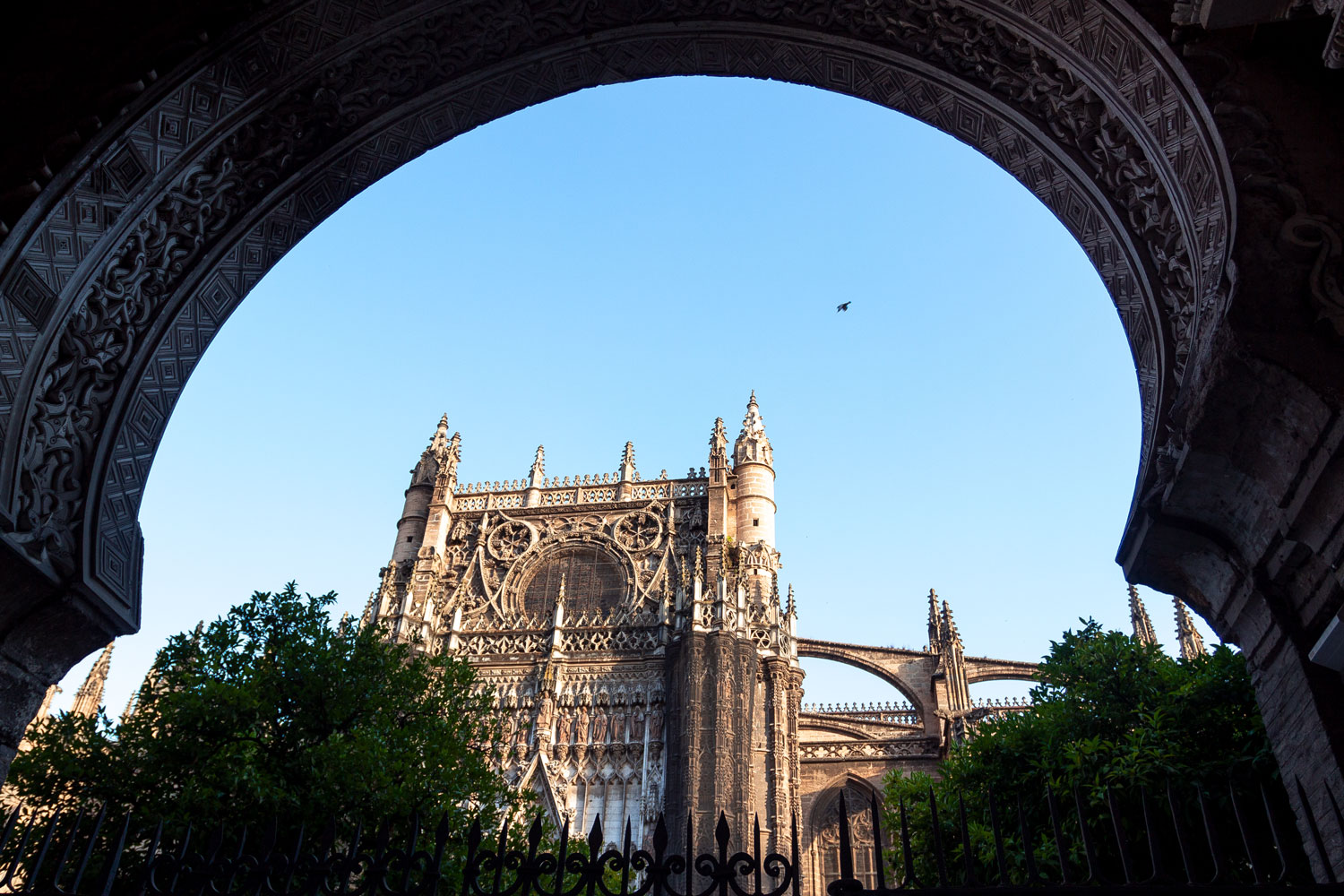 It's a pity that there was so little time for Seville.