Kyiv in October 2013
The best street in Kyiv is Andriyivsky Descent. Here, there is a particularly pleasant, old-fashioned atmosphere. The street has been barely touched by modern construction.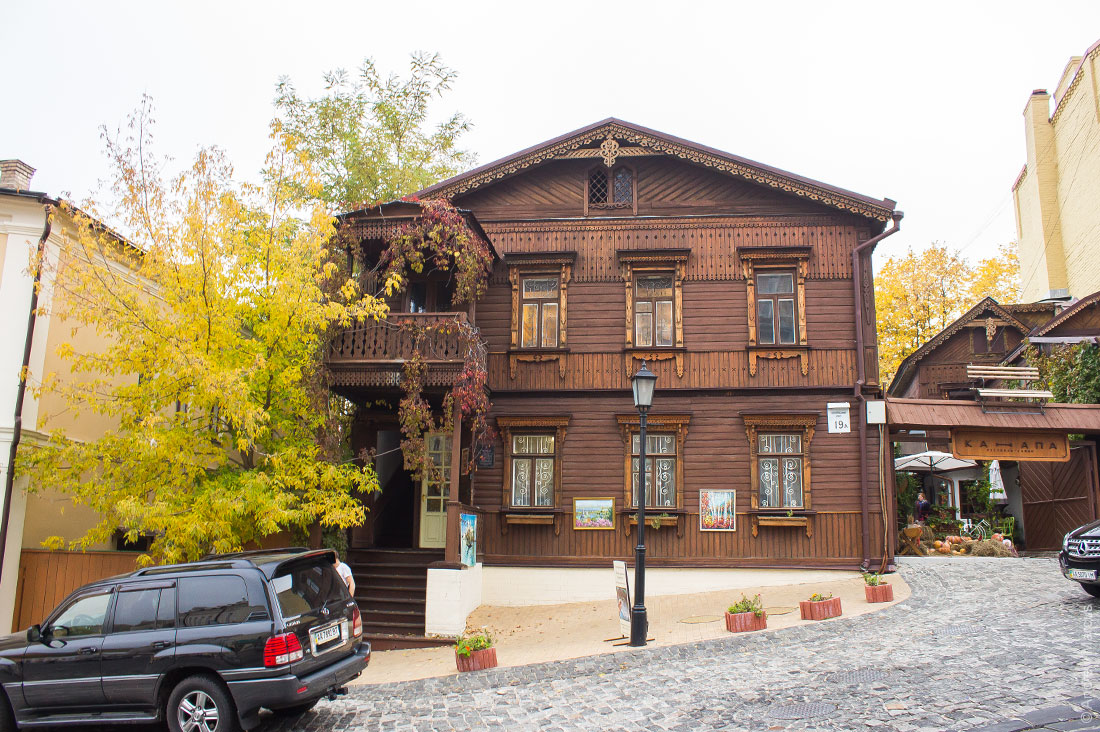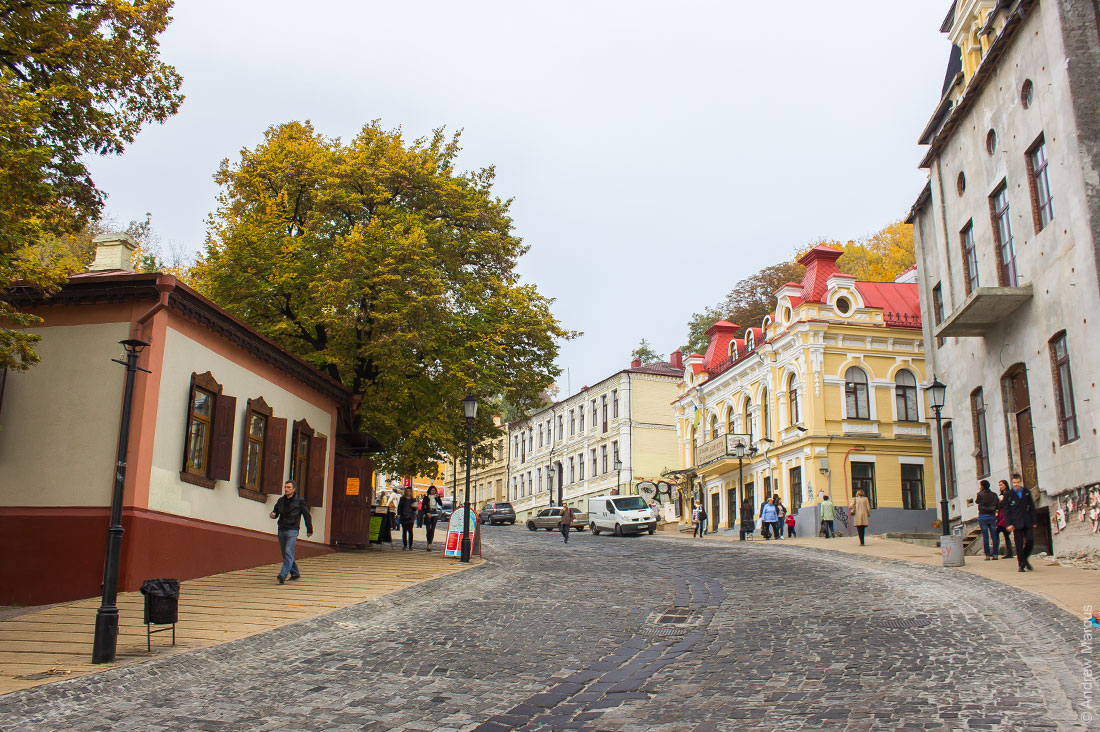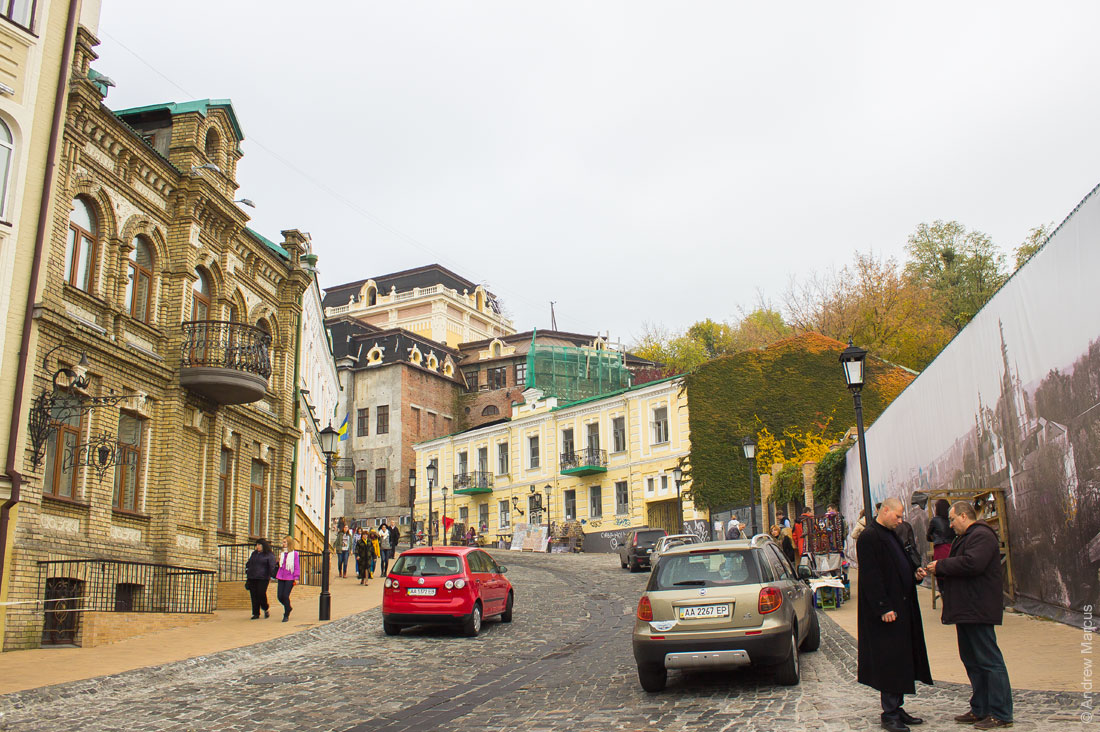 There are signs hanging in a pre-revolutionary style.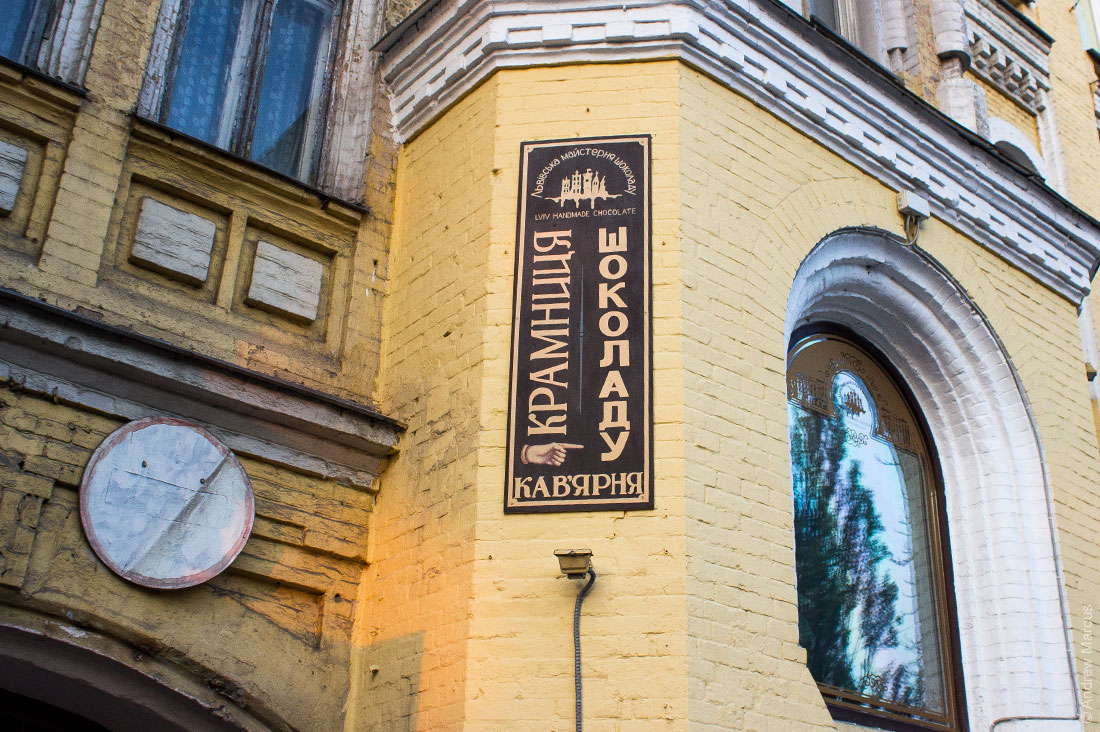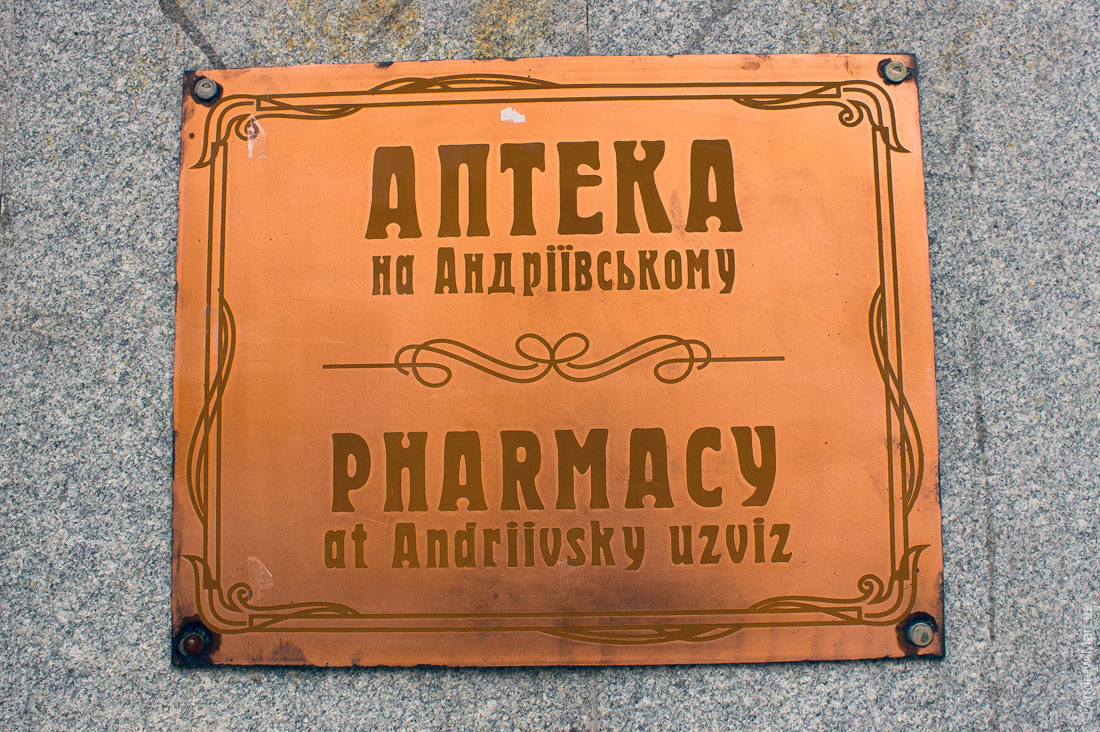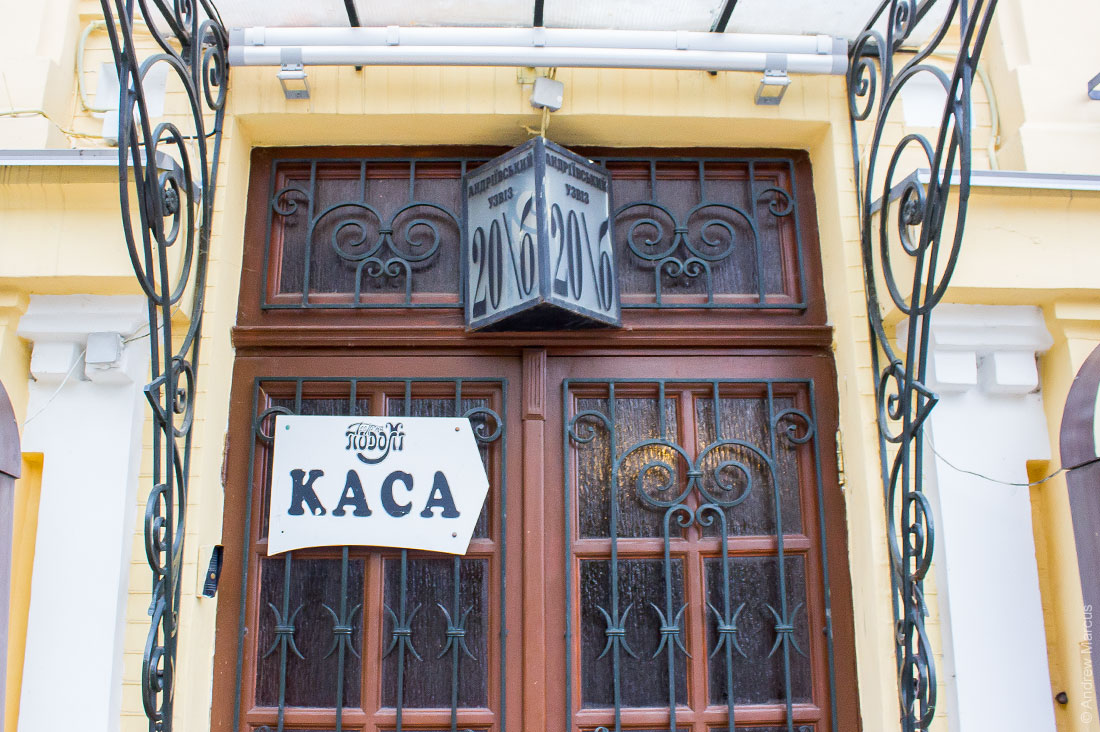 Along the entire street, antique dealers sell antiques of various degrees of value. From relatively recent editions such as The Beatles' songs from 1989.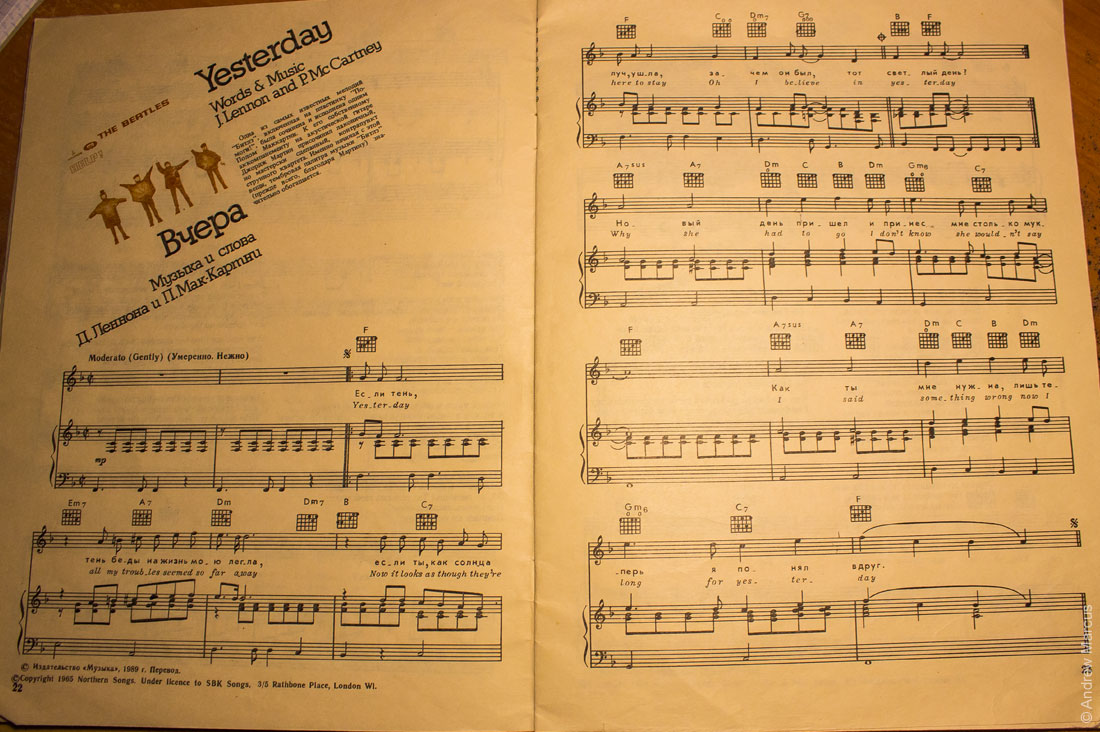 From a newspaper dated 1914 to a copy of the United States Constitution, released in 1899 in the Russian Empire.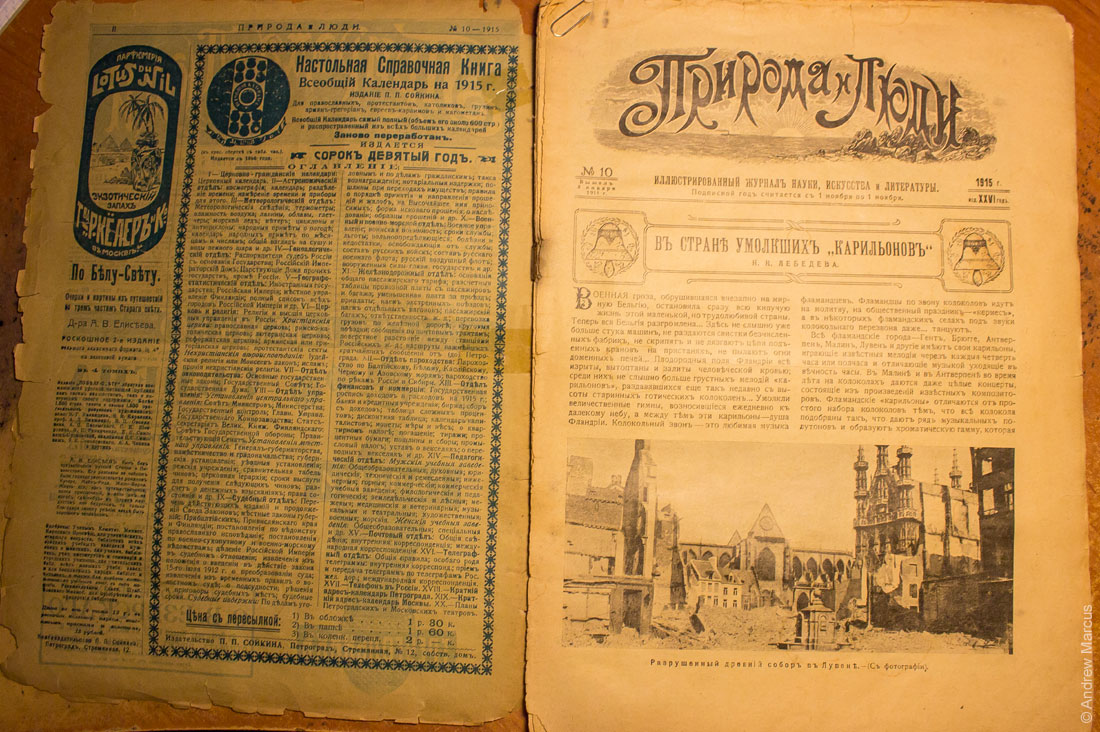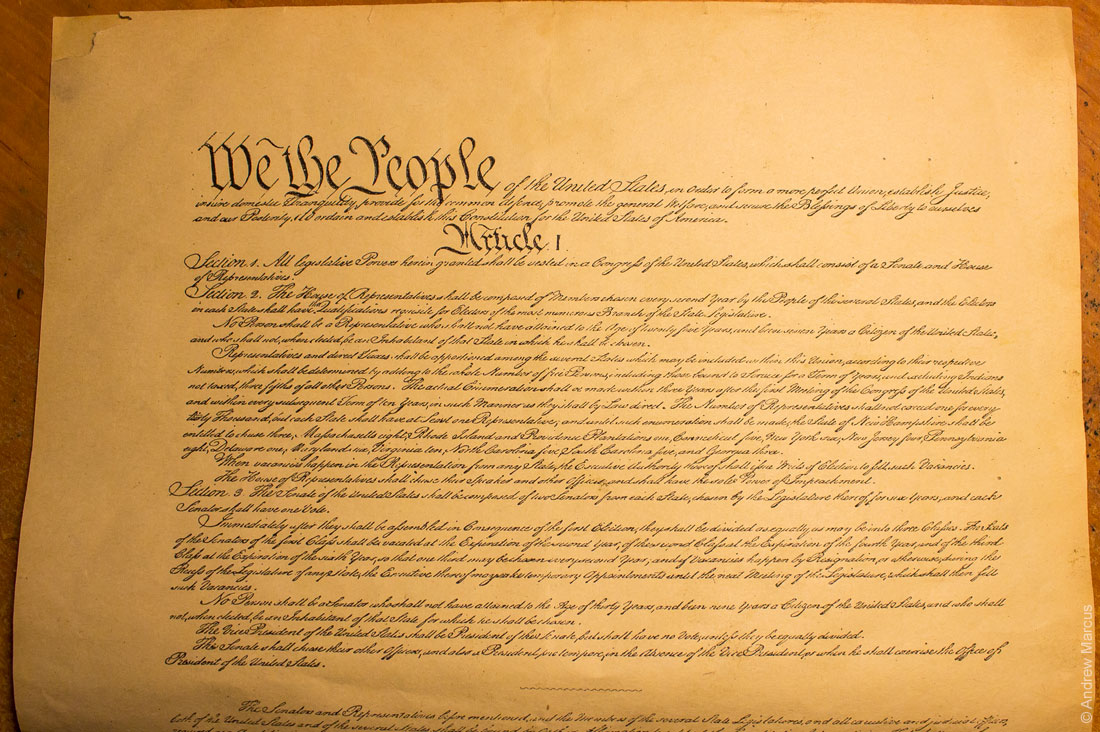 On Andriyivsky Descent, there is also an interesting museum that showcases antique items related to this street. The museum is aptly named: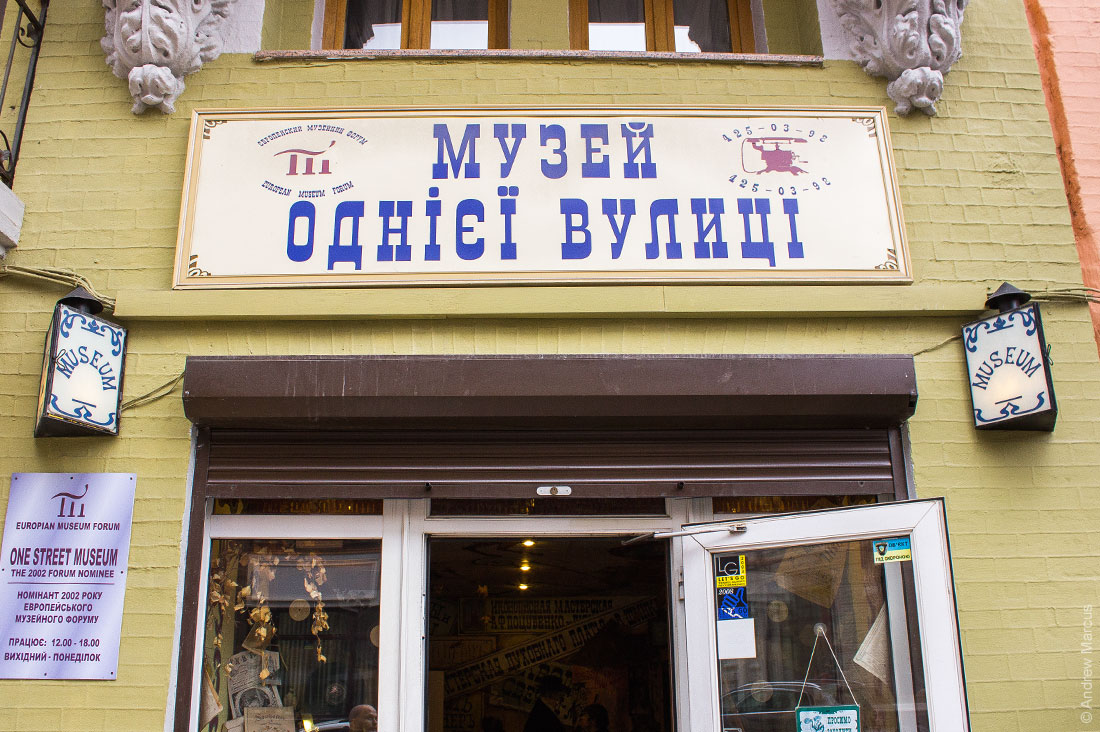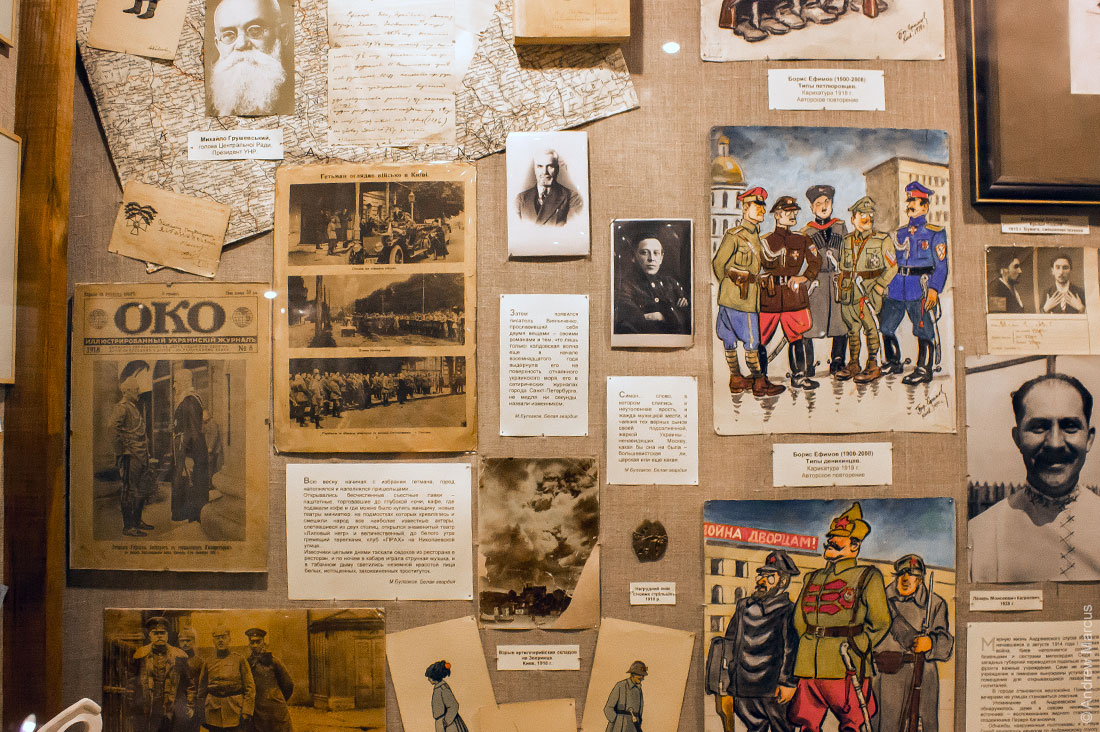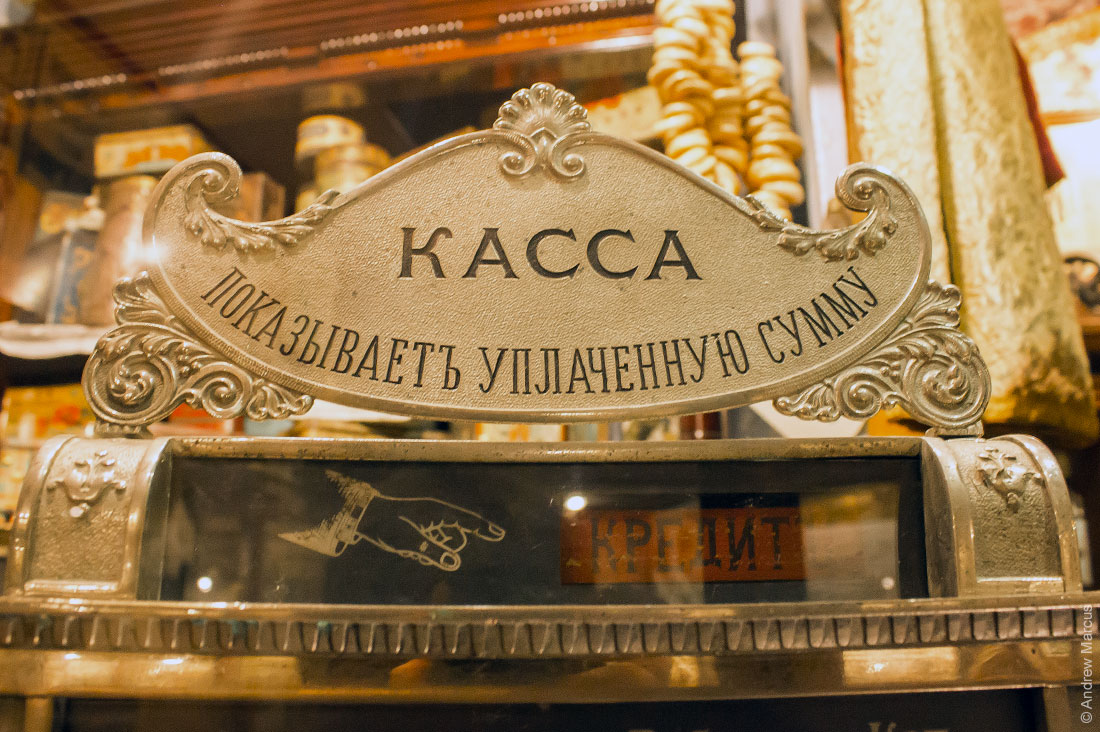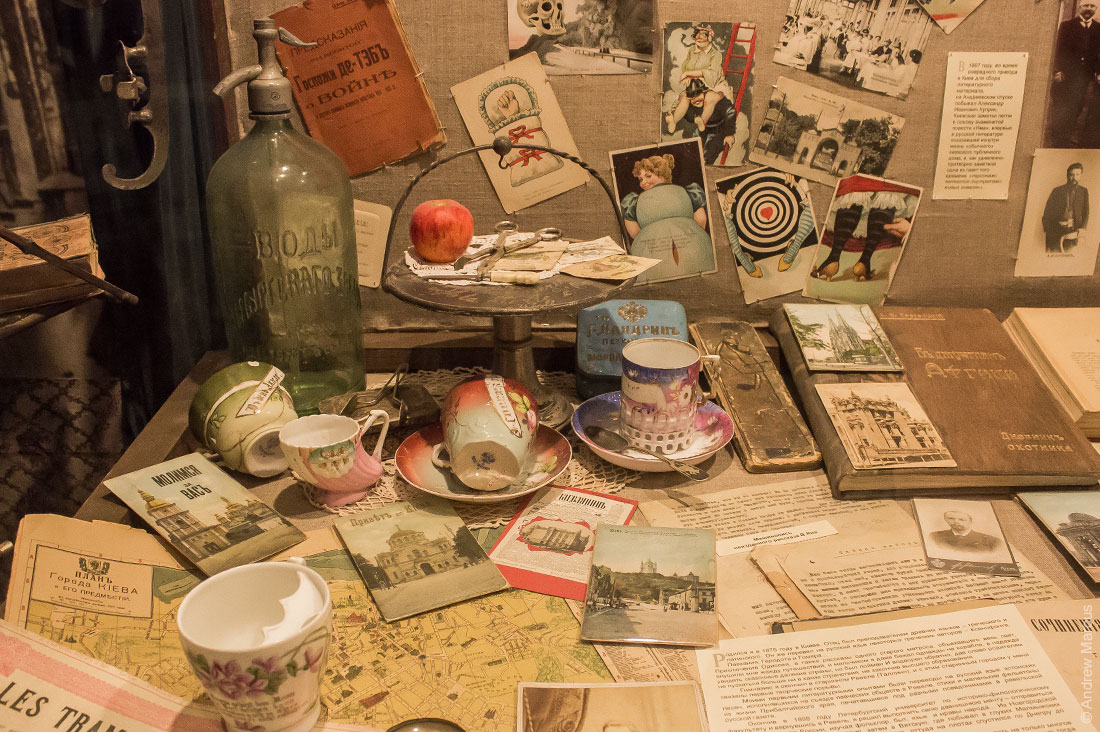 In general, the city suffers significantly from tasteless construction, advertising, and a huge number of cars, just like Moscow.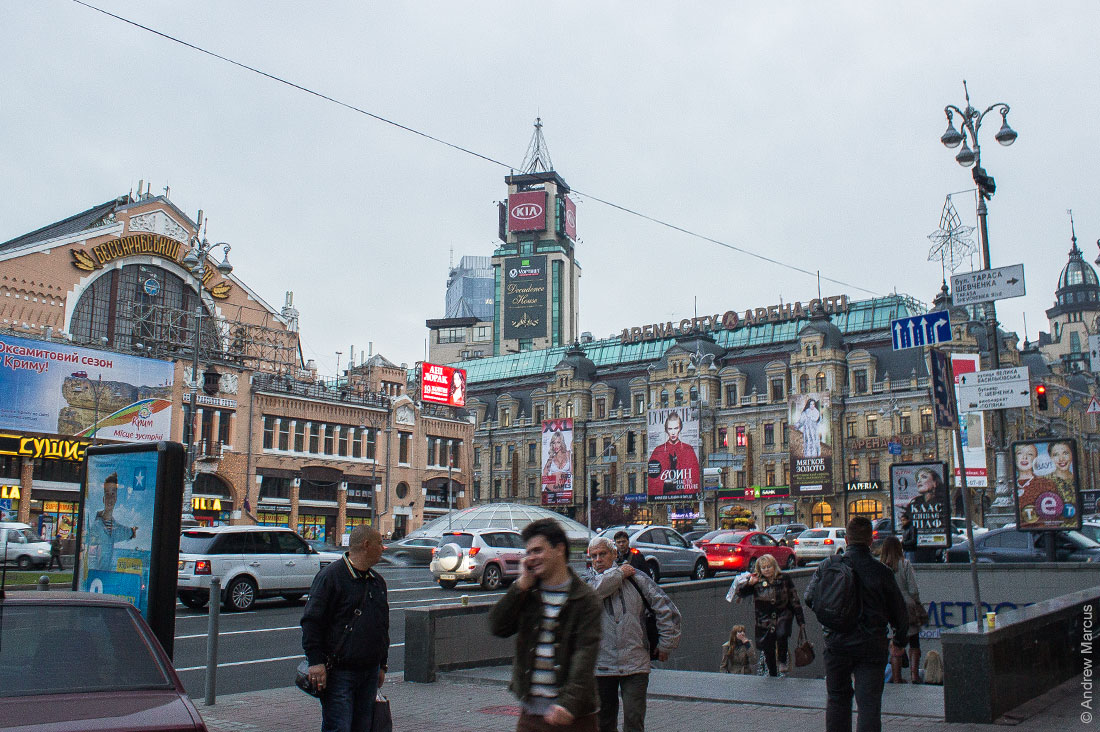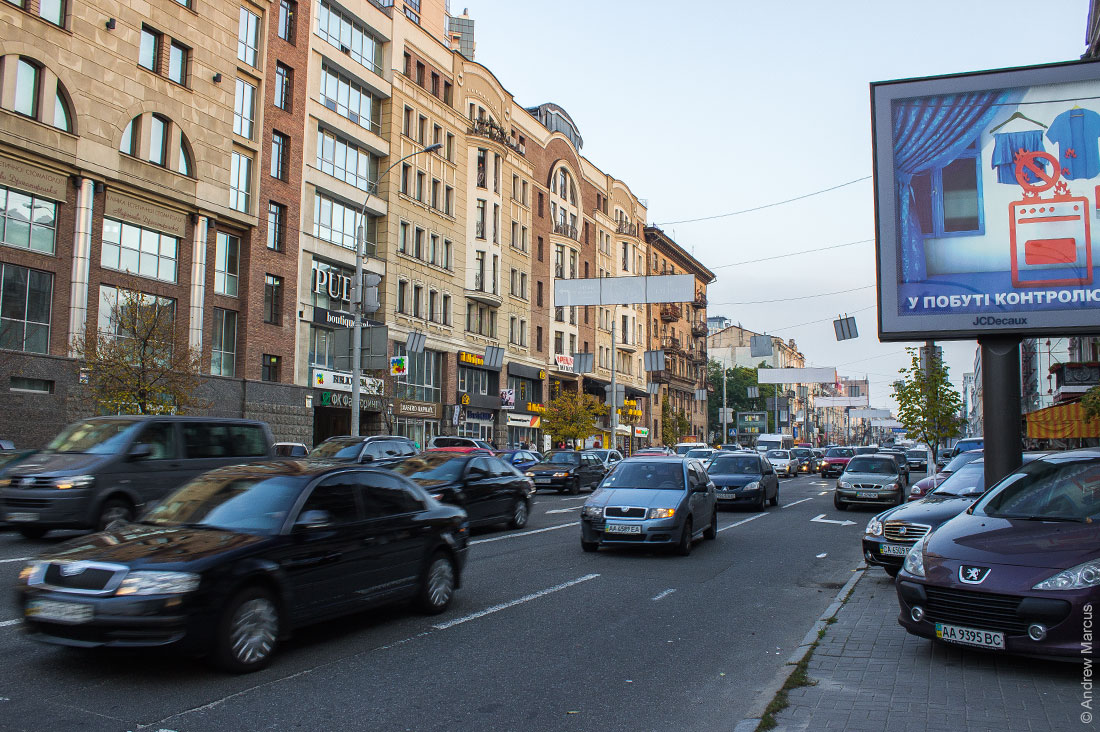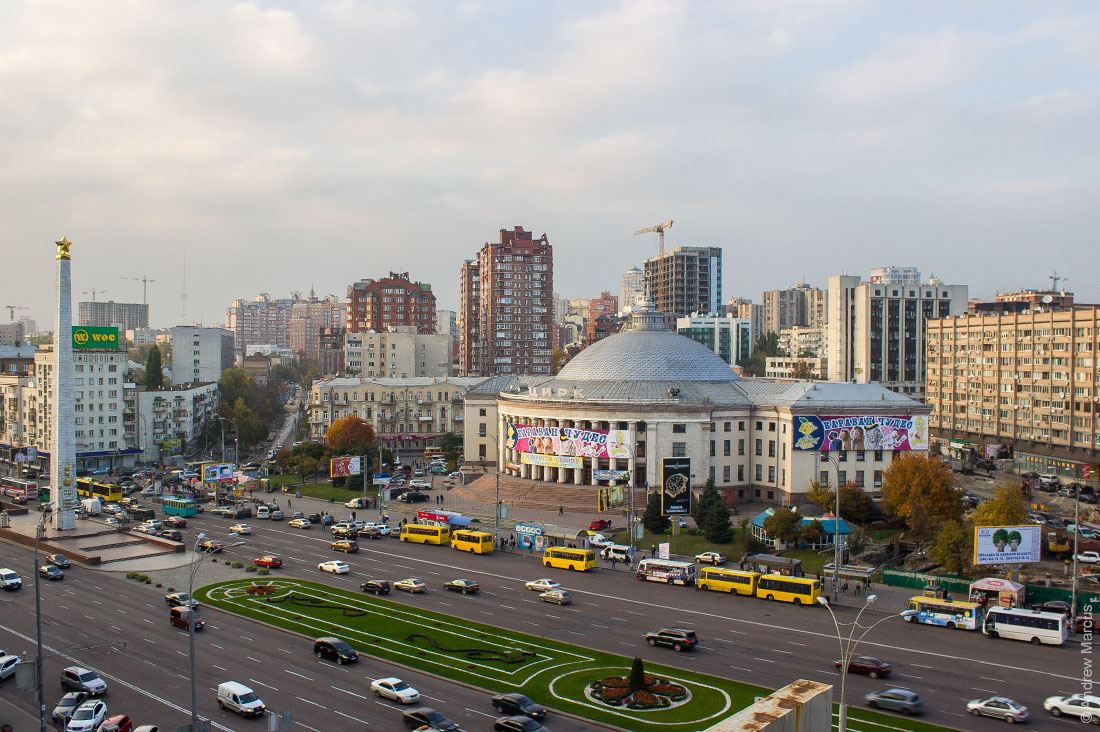 It would be great to transfer everyone to horses.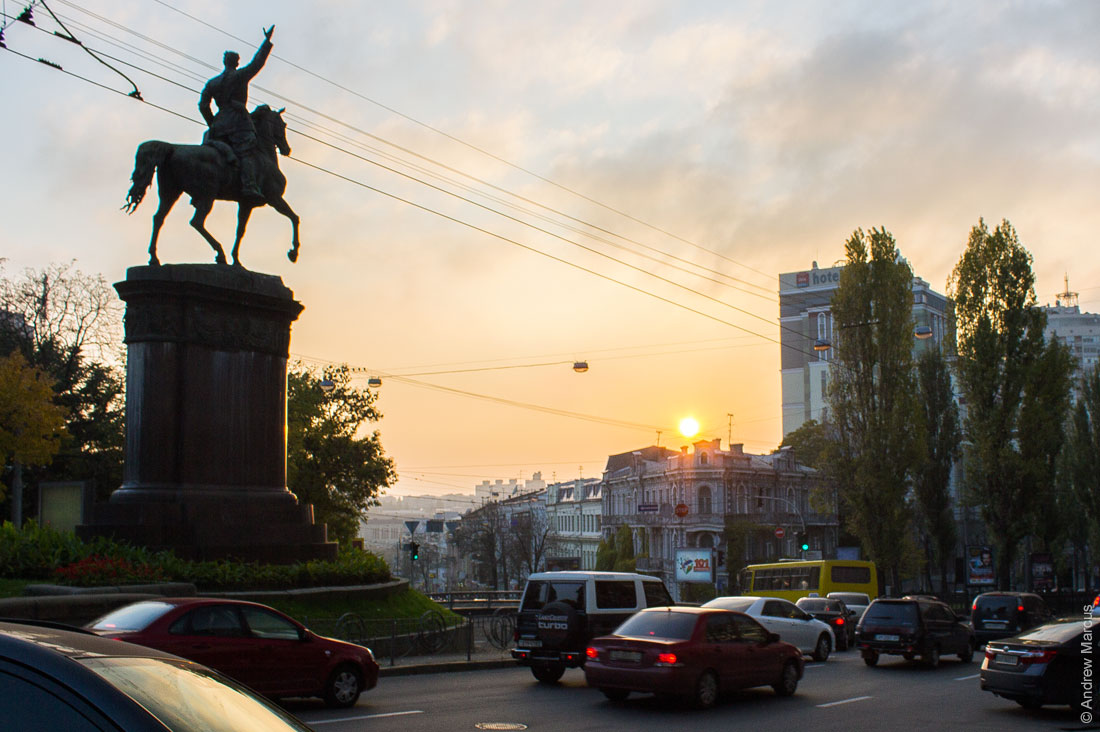 A jumble of pleasant signs, signposts, mailboxes, and dreary gray doors, air conditioners, ATMs, and half-faced boxes.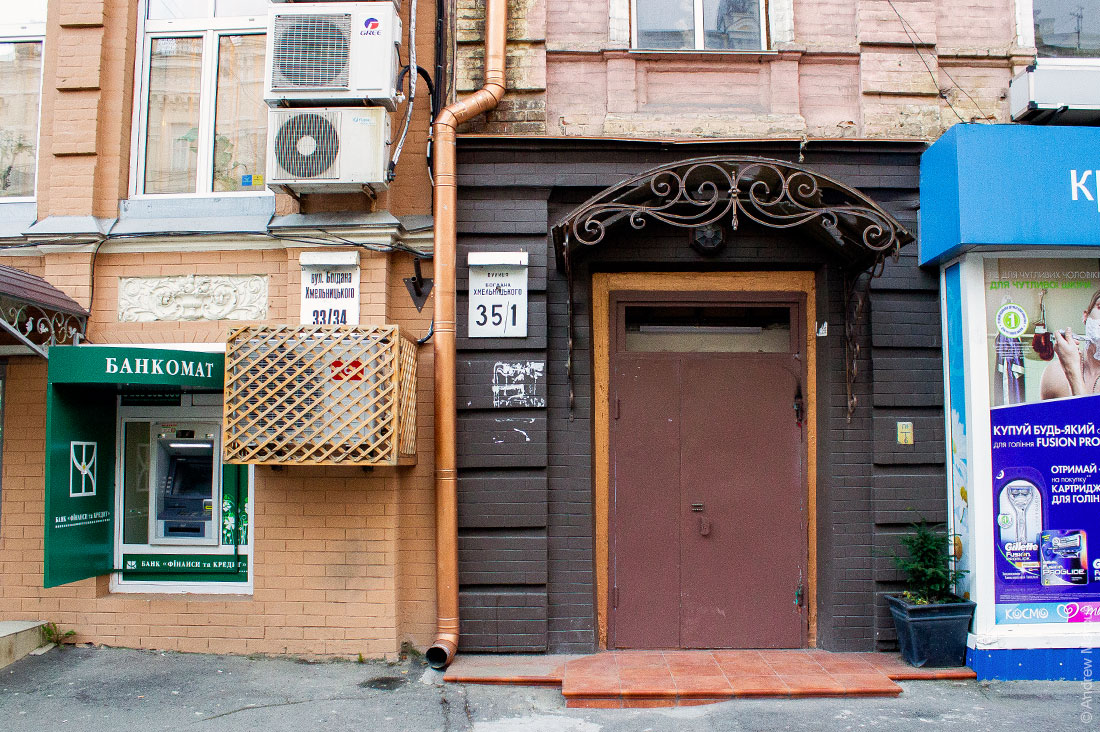 Ukraine is preparing to join the European Union, blue and yellow ribbons are hung everywhere.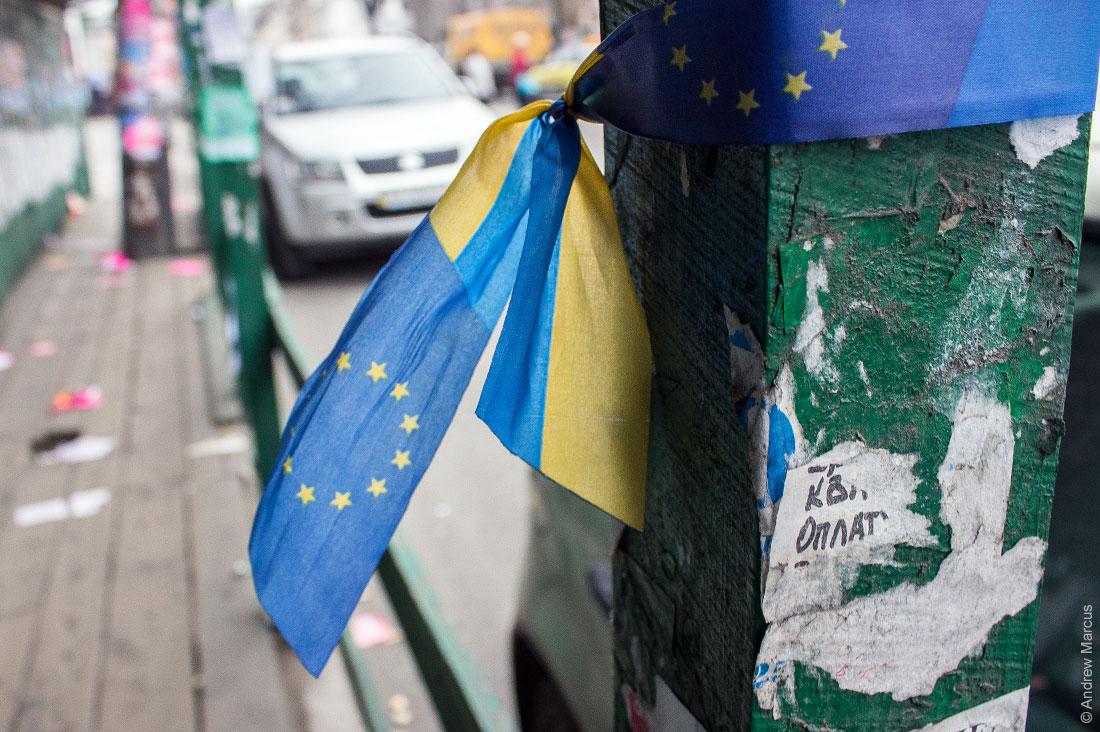 Meanwhile, the opposition's tent camp in support of Timoshenko has been standing on Khreshchatyk for three years. One can only learn perseverance from the people of Kyiv.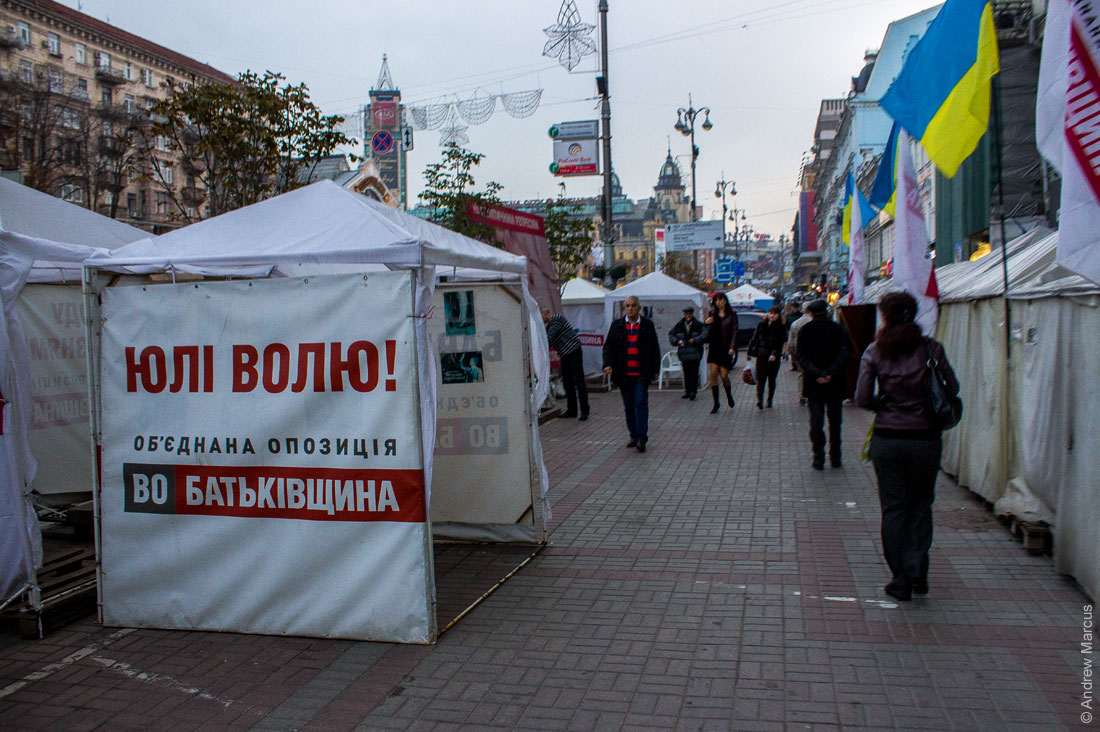 The Kyiv metro is almost the same as the Moscow metro — nothing surprising.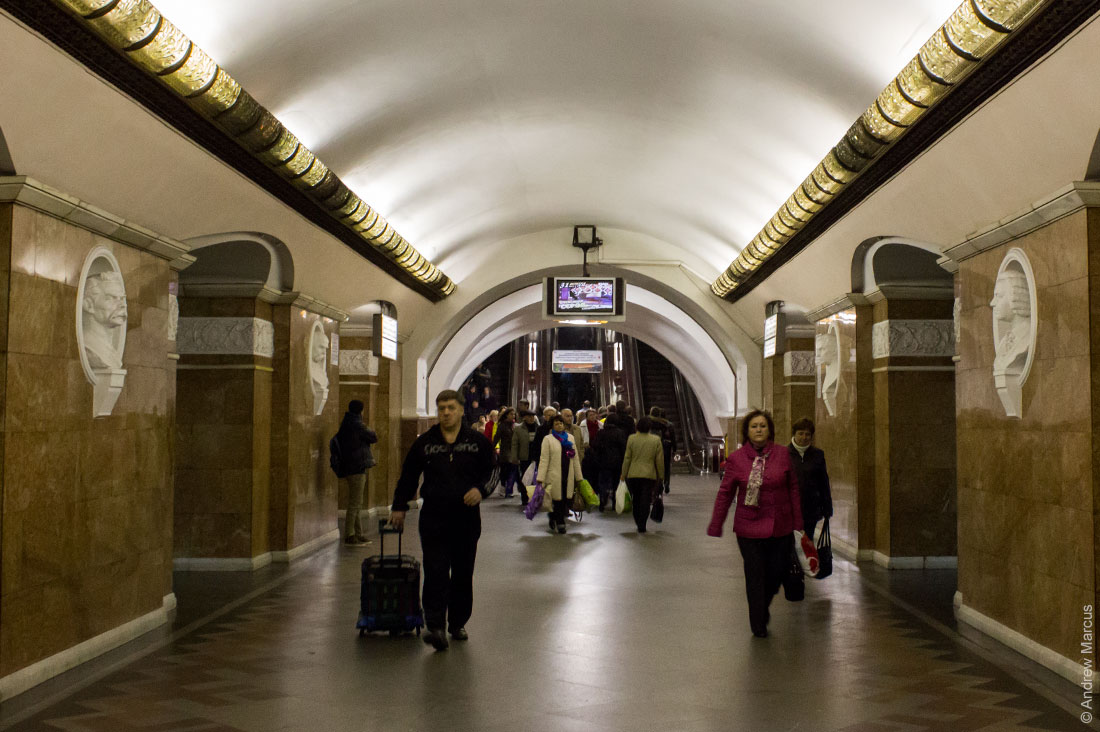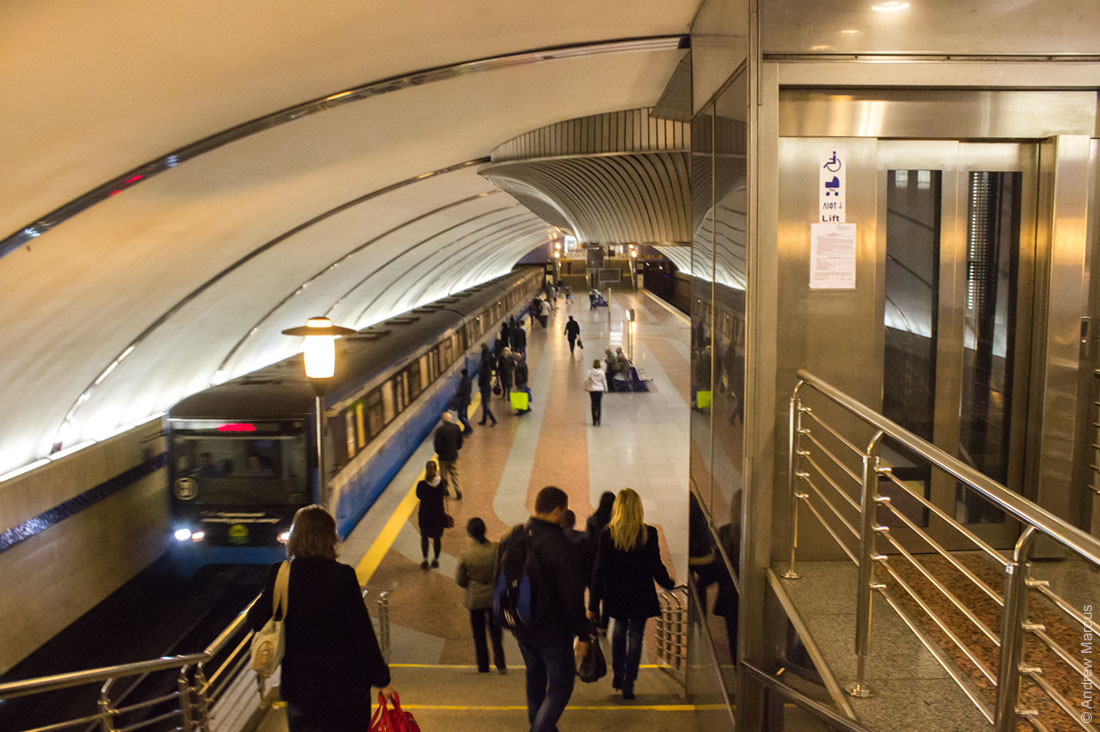 The carriages are mostly Soviet-era.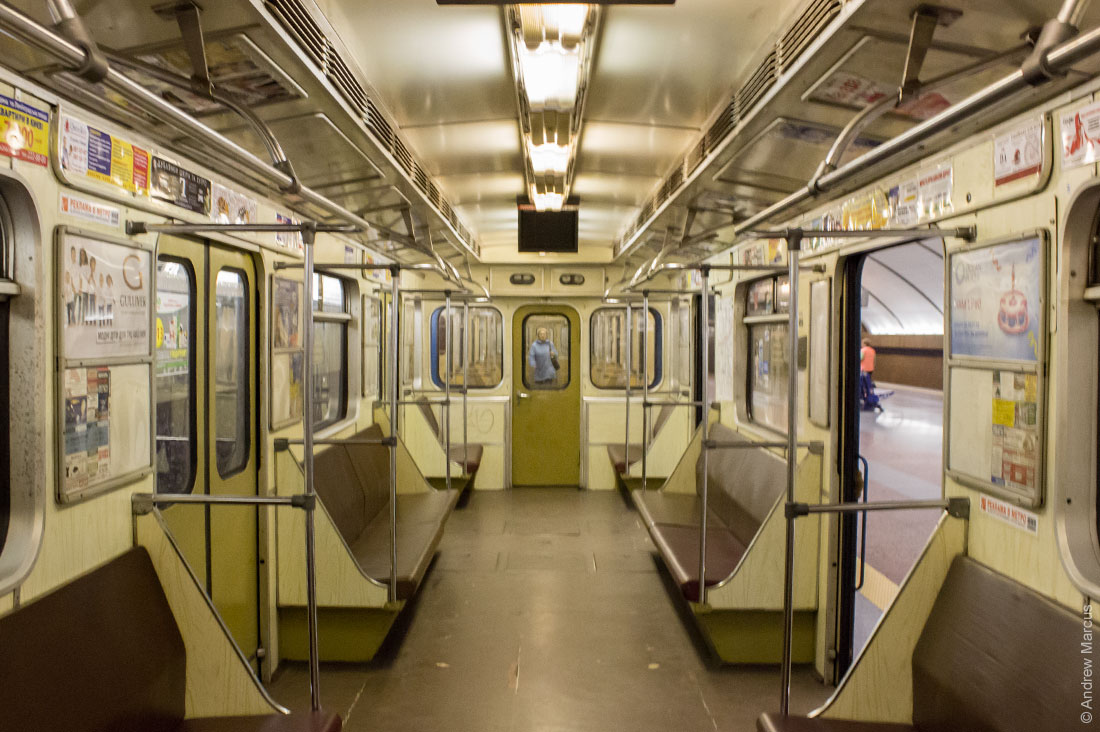 The turnstiles are somewhat strange.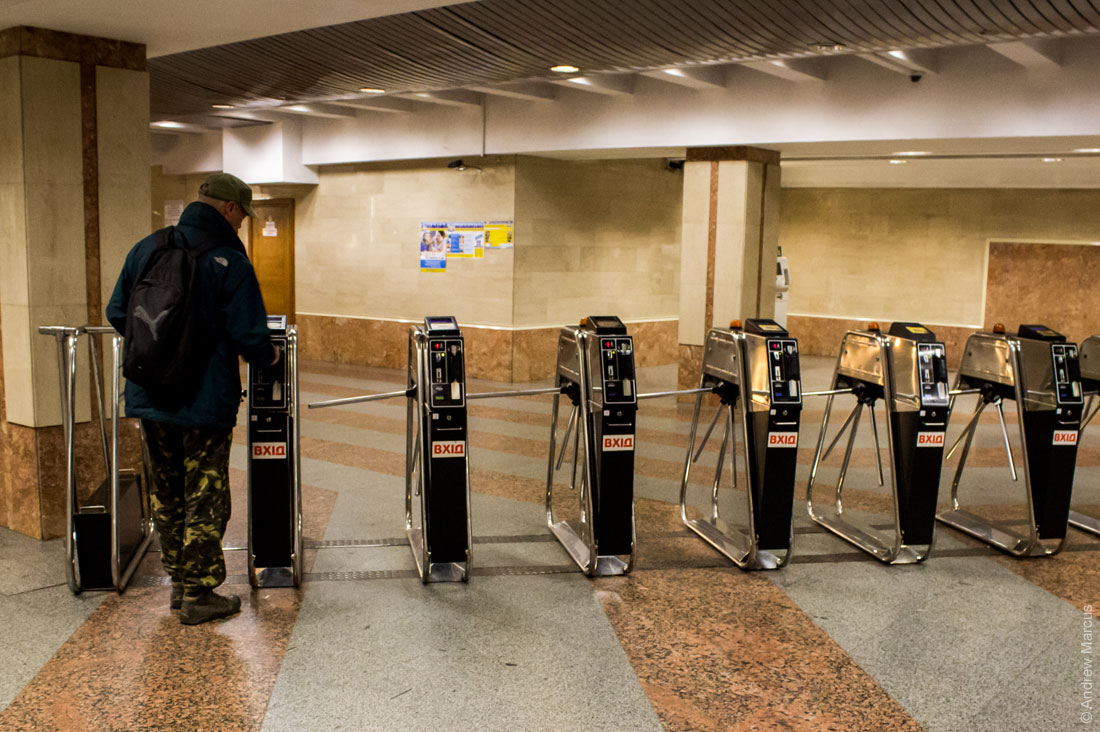 Tokens are still used in the Kyiv metro. One token costs only 2 hryvnias, which is equivalent to 8 rubles. The ticket machines are painted in an eye-catching combination of orange with blue lettering.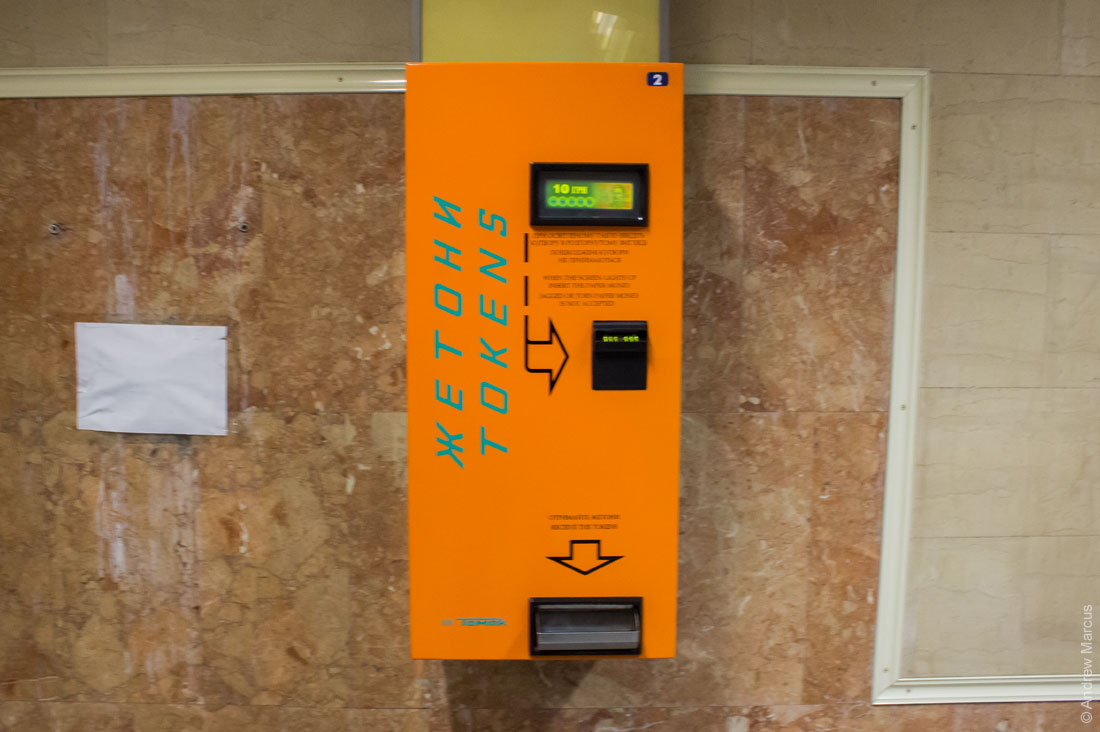 The excessive amount of advertising in the metro is disheartening. There is no free space in the carriages; instead, televisions are mounted opposite each door. Besides displaying advertisements, they show the weather forecast and the next station with a photograph.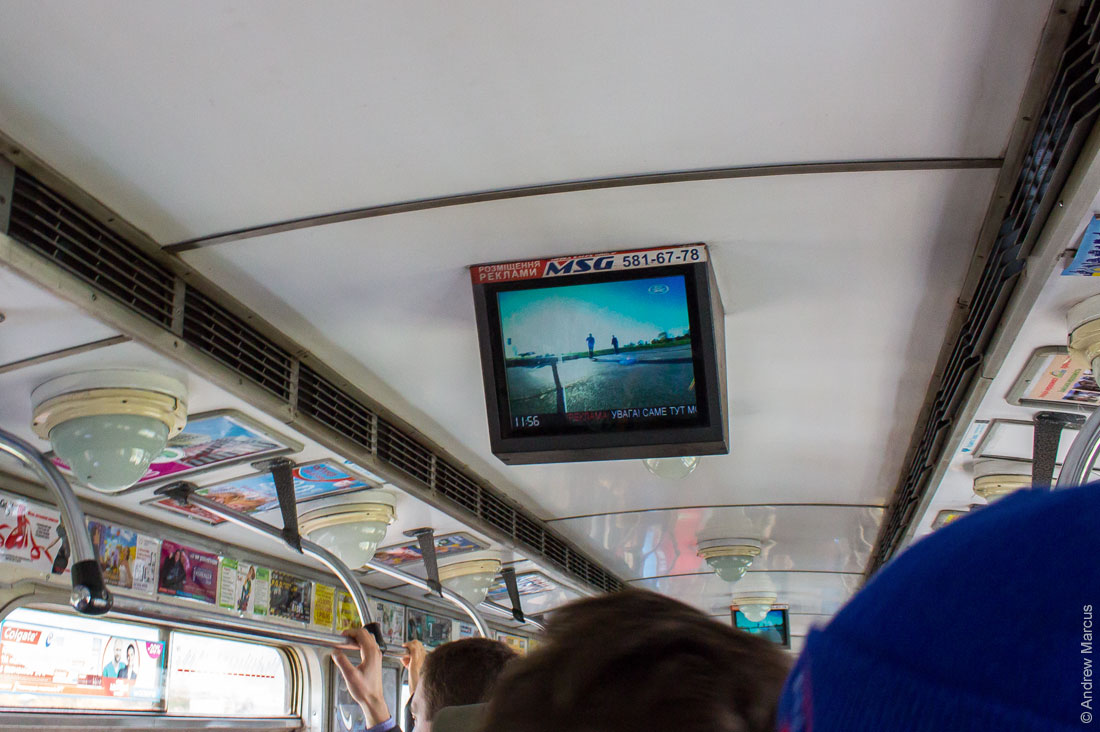 Even the pillars are wrapped in advertisements.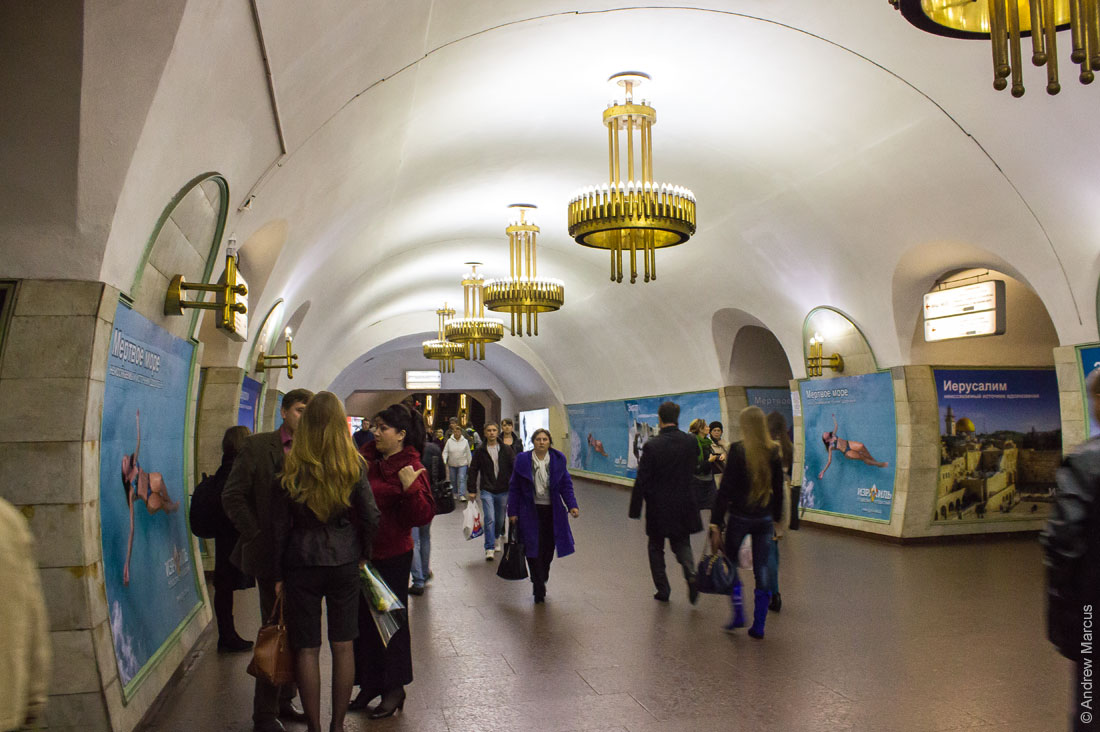 But that's not all. When there was no more space left, projectors came into play.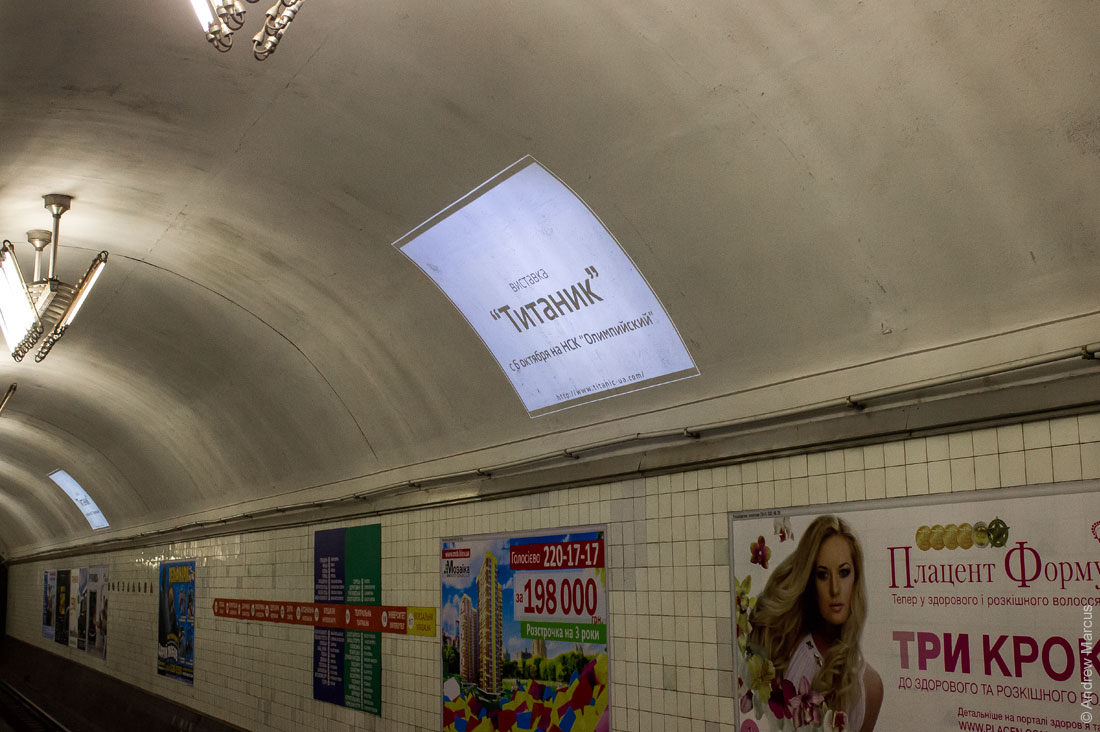 The branch layout at the stations is a massive, difficult-to-read clutter.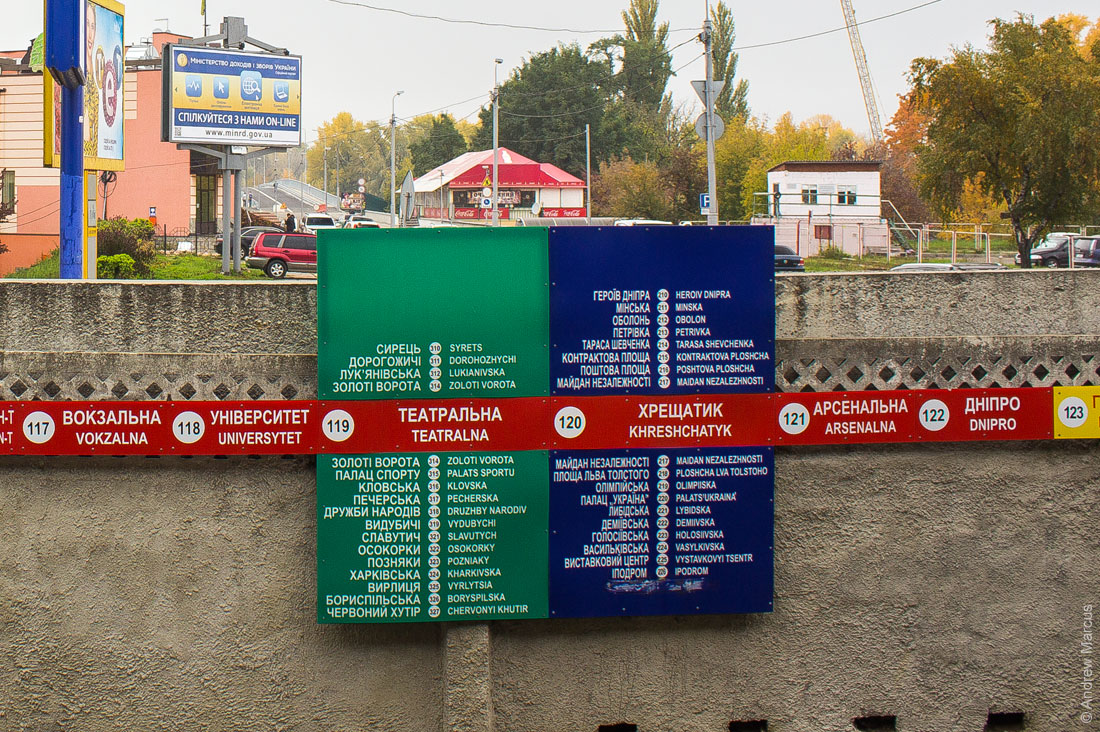 The Metro map itself is even worse, an incomprehensible nightmare. There are only three lines, but it's still impossible to understand which station corresponds to each label.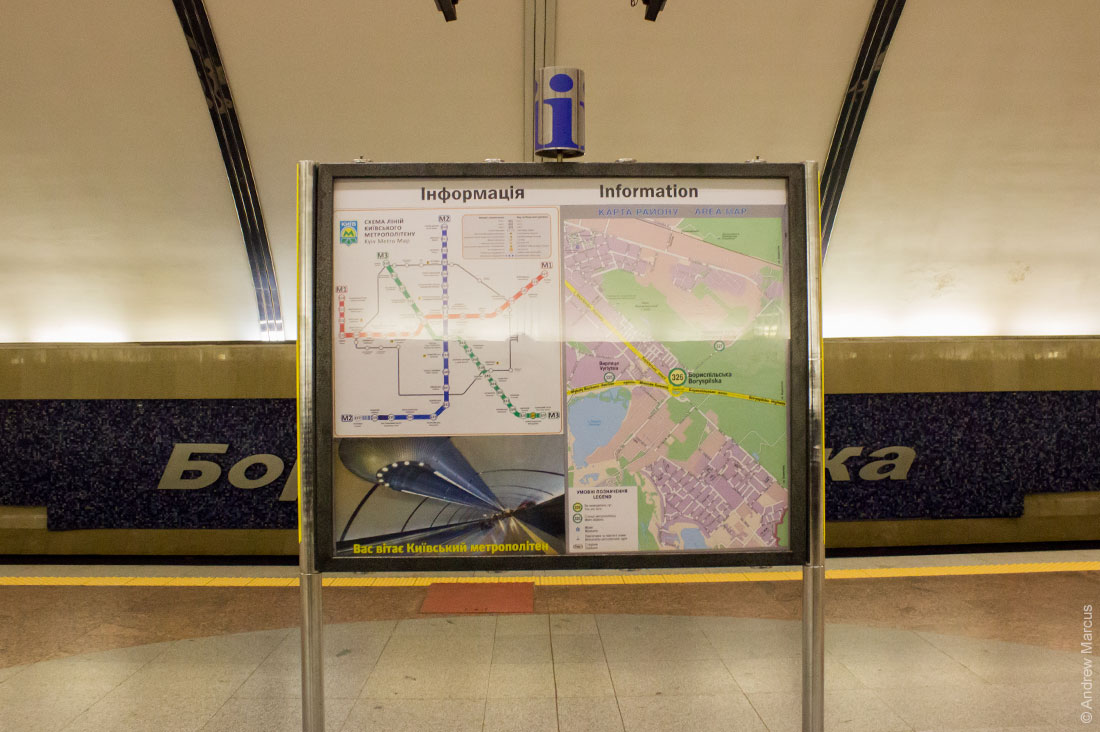 An interesting detail: the metro ventilation exits are disguised as lampposts. Wind blows through the grates. It's likely that Moscow has something similar, but I haven't come across it personally.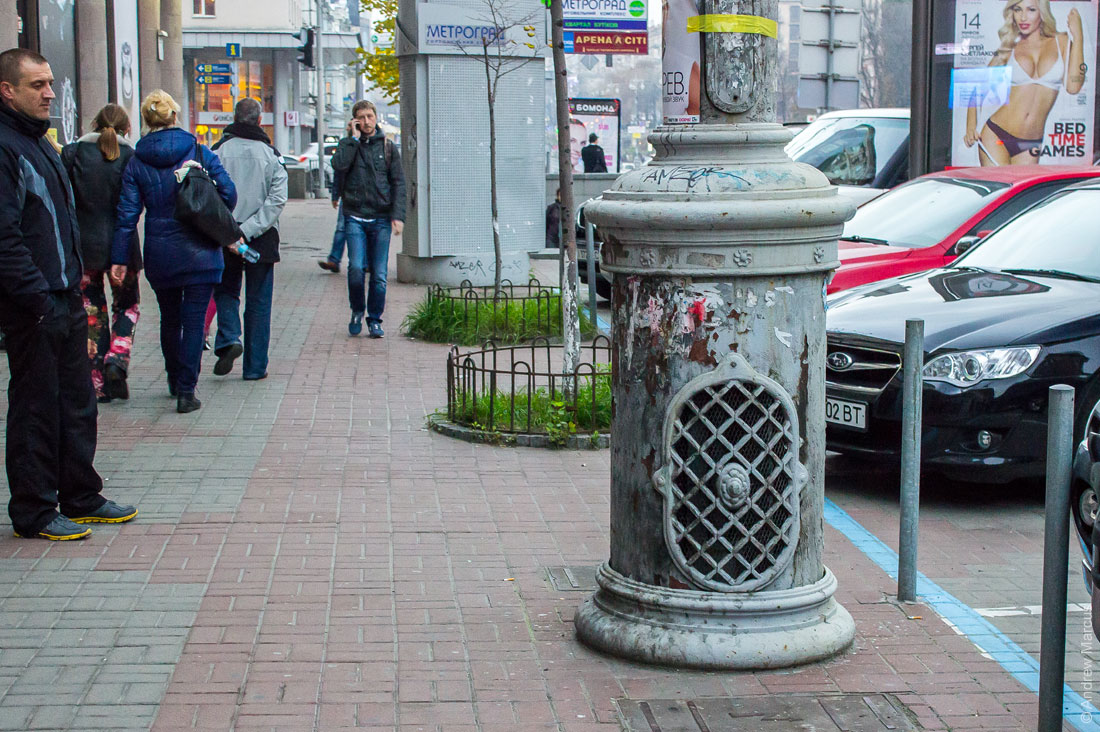 The buses are yellow, and the minibusses (marshrutkas) are also yellow.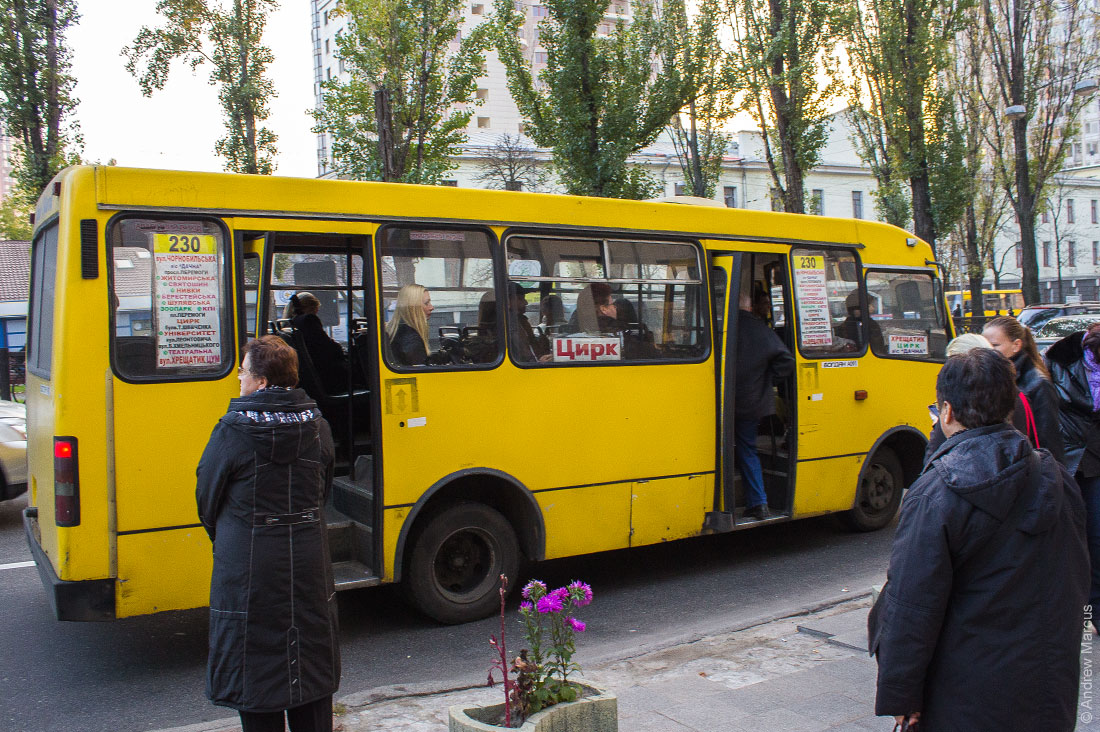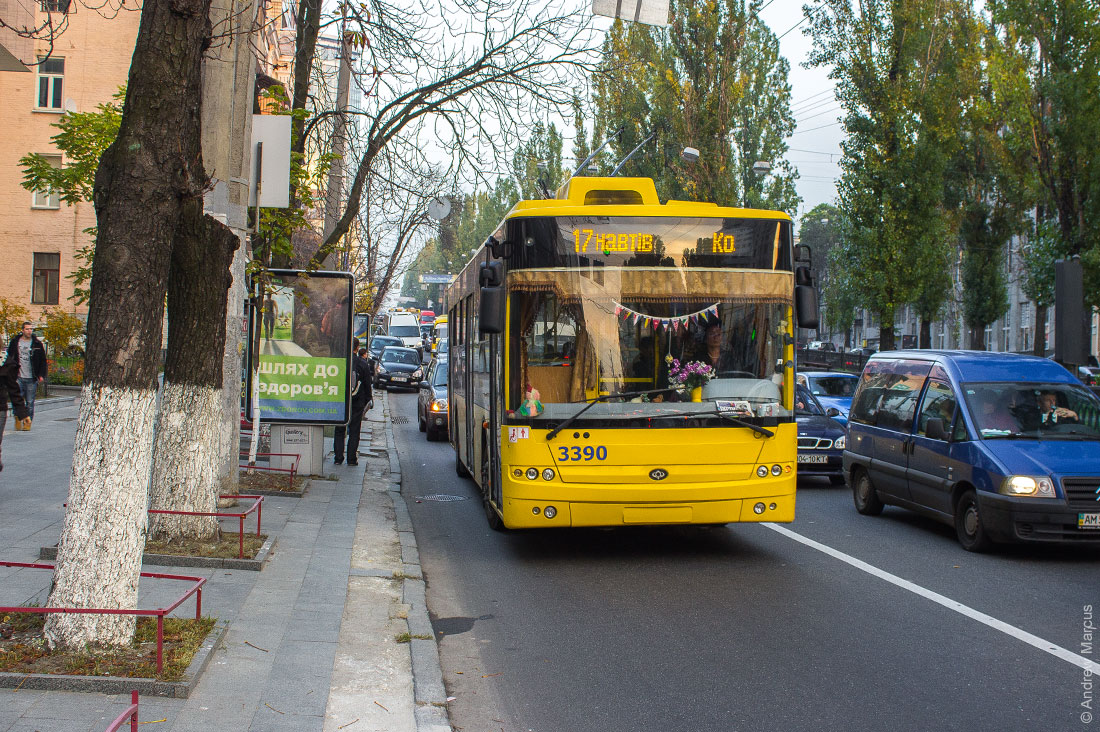 And the sky is blue. Against its backdrop, there are trees with peculiar spherical growths.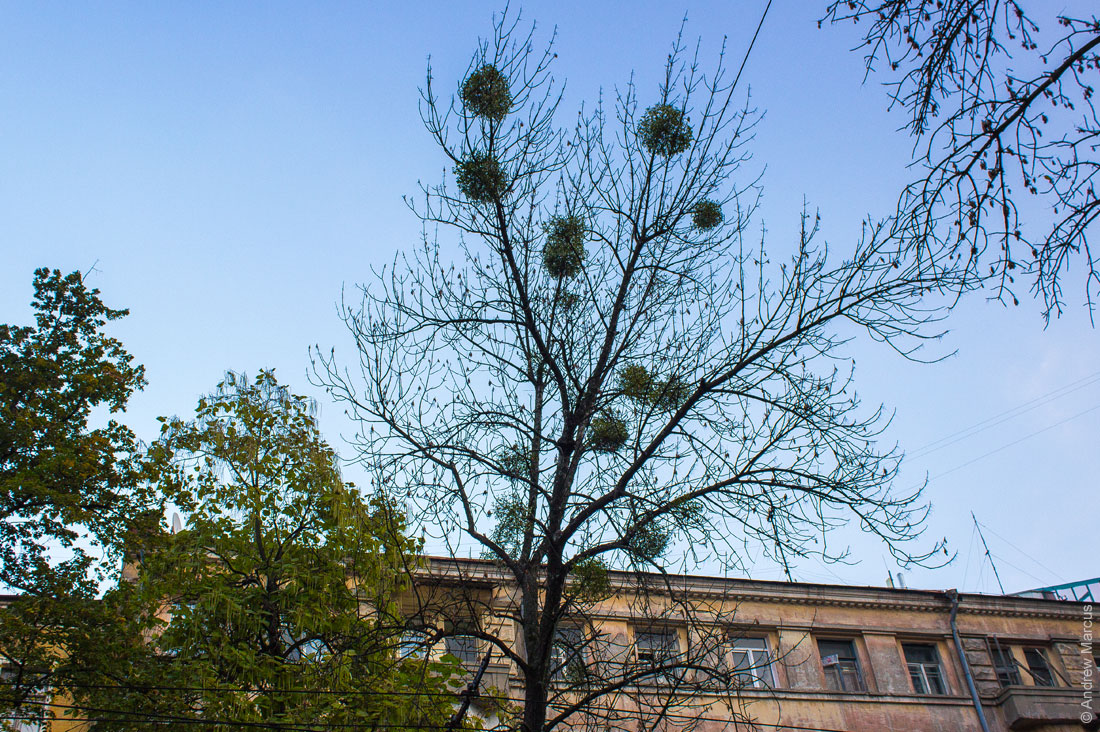 There are many underground passages, some of them enormous in size, and almost all of them have shops or vendors selling something.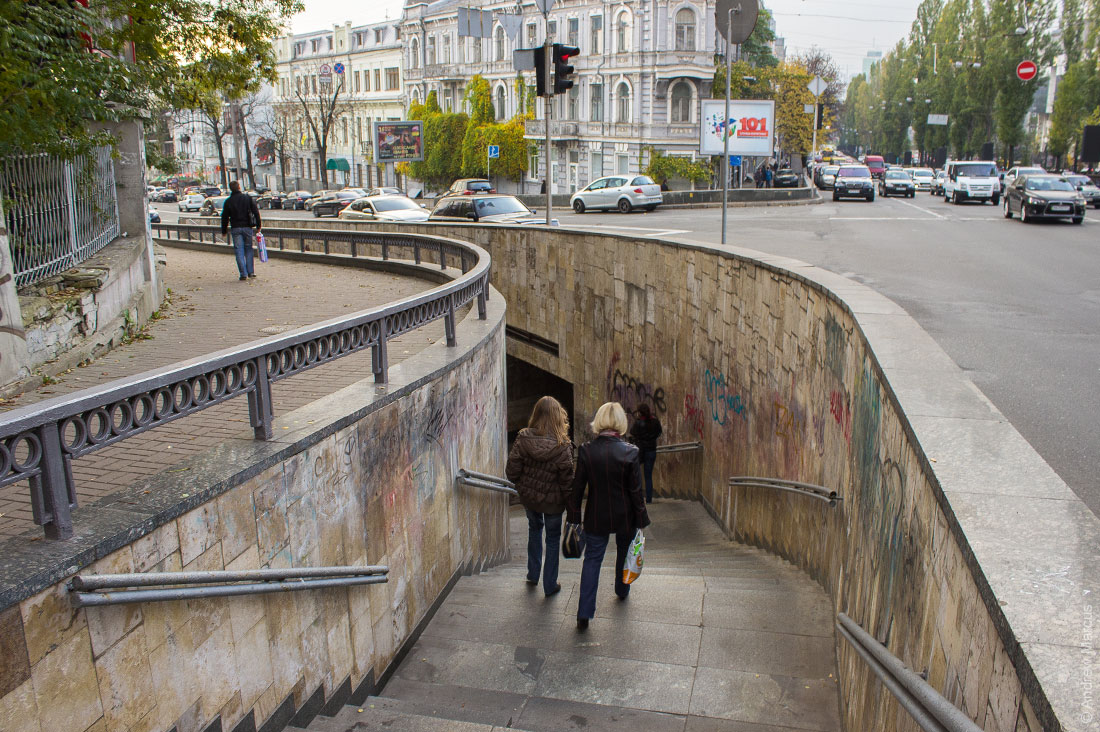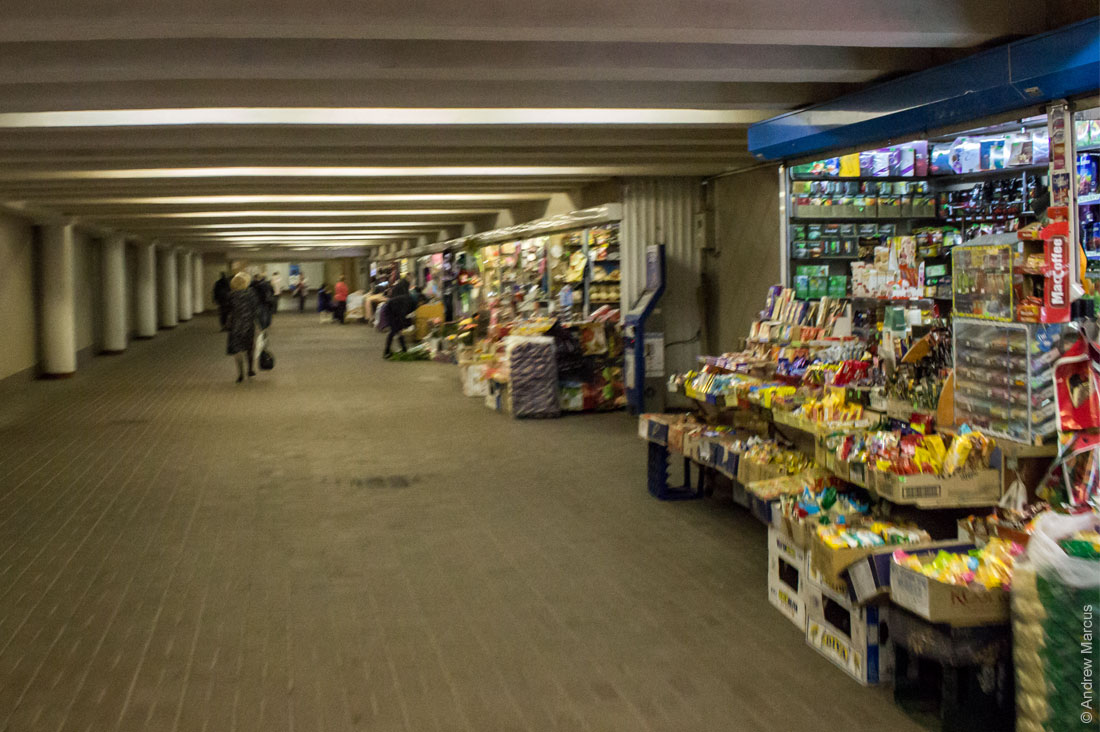 According to one taxi driver, the love for coffee awakened among residents several years ago. Now vending machines and mobile coffee shops are everywhere, like water fountains in Rome.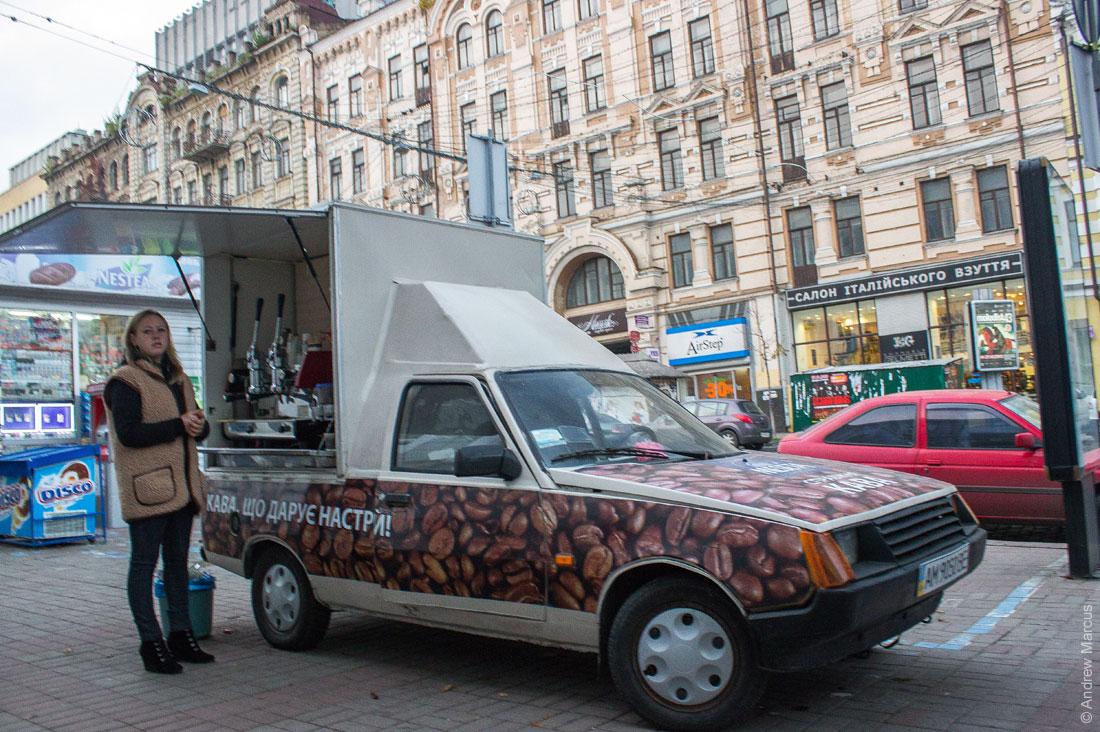 There is an interesting place in Kyiv — a residential building at 26 Radunska Street. On the 13th floor of an unremarkable panel apartment building located in the Troyeshchyna district, there is a parallel world.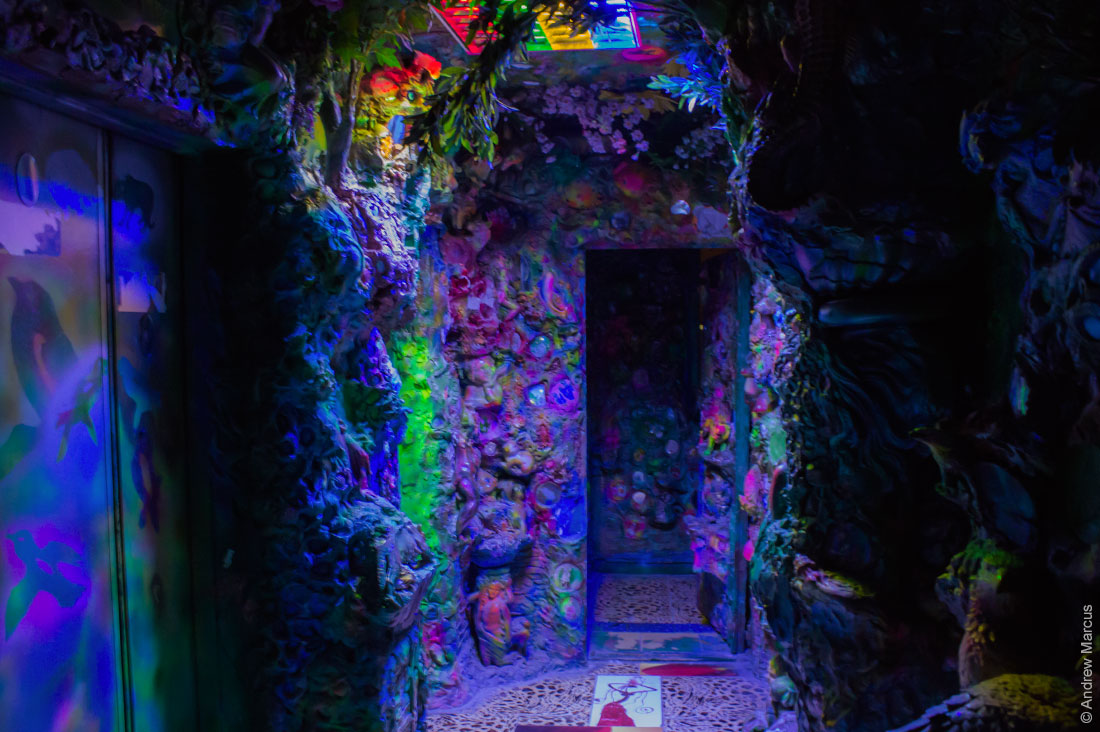 The walls, floor, and ceiling of the staircase landing and balcony are decorated like some kind of magical cave. The amount of detail per square centimeter is overwhelming.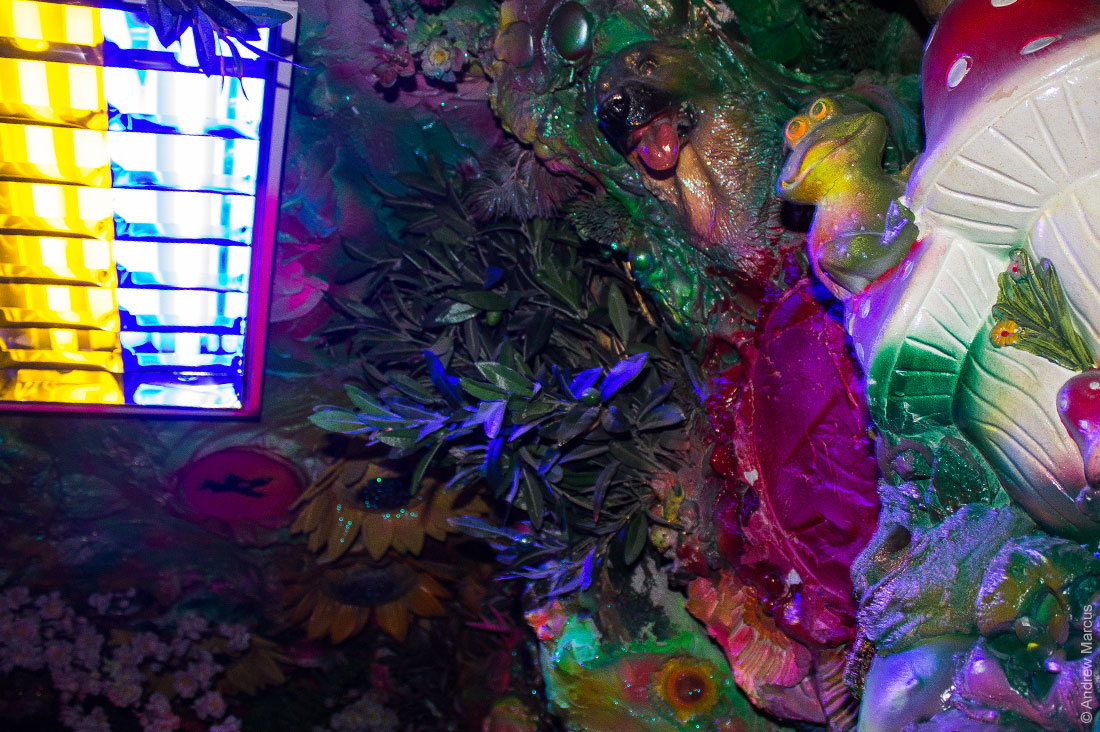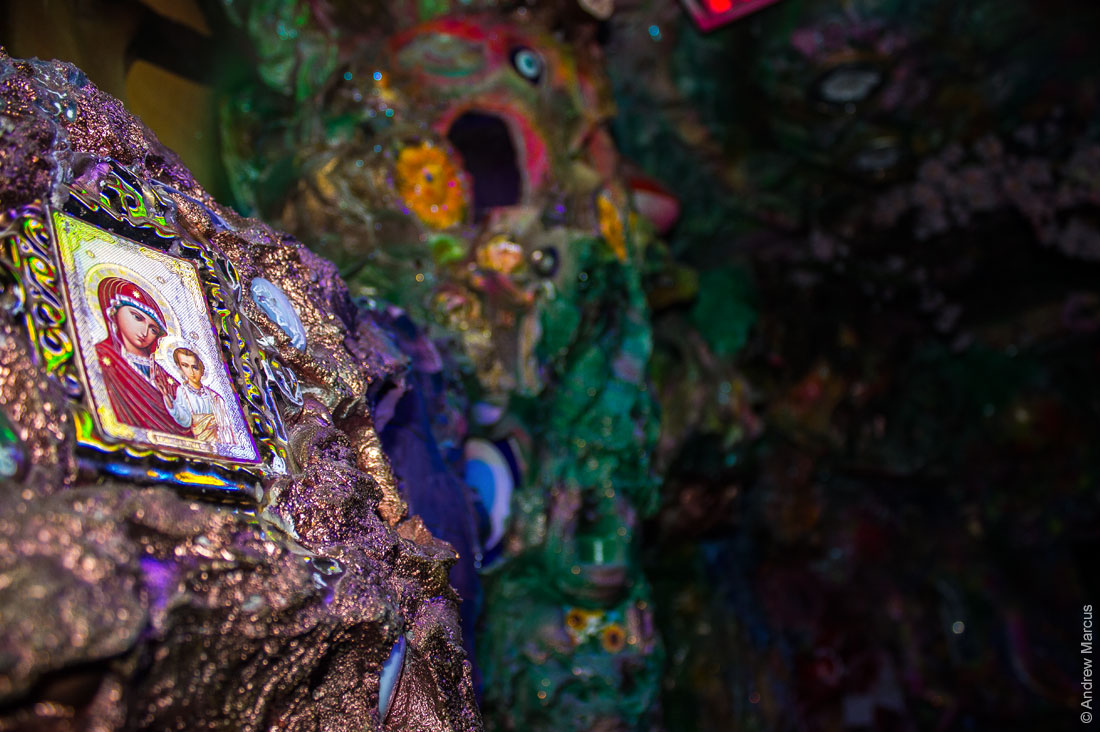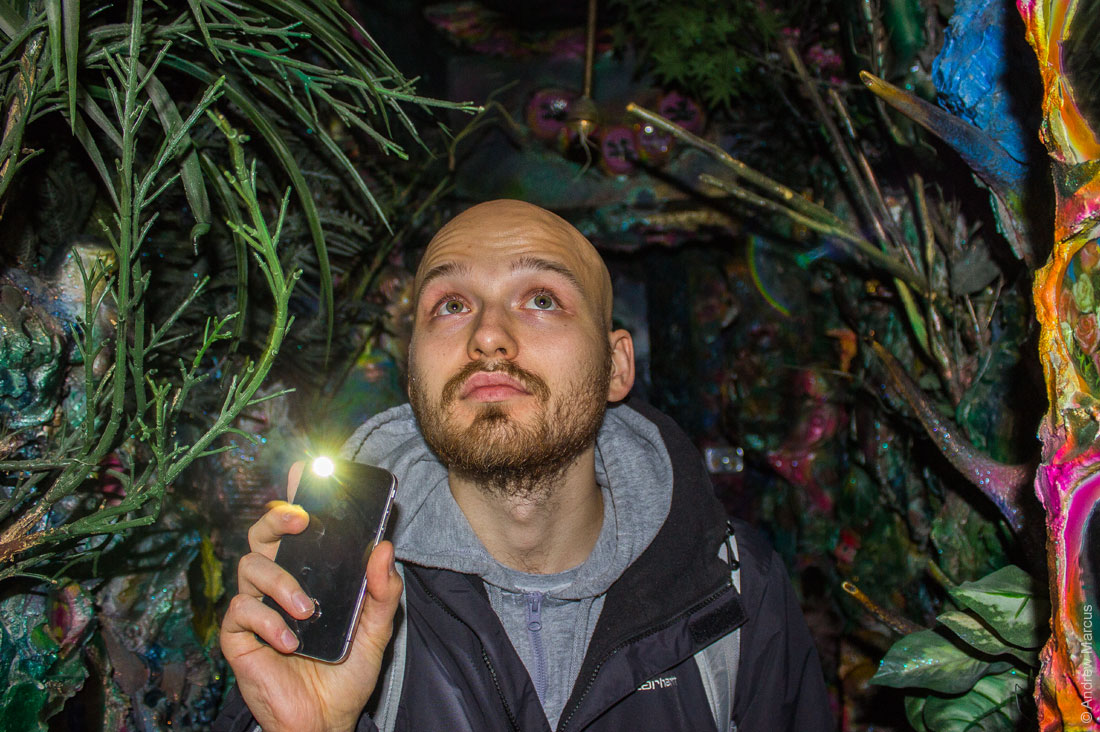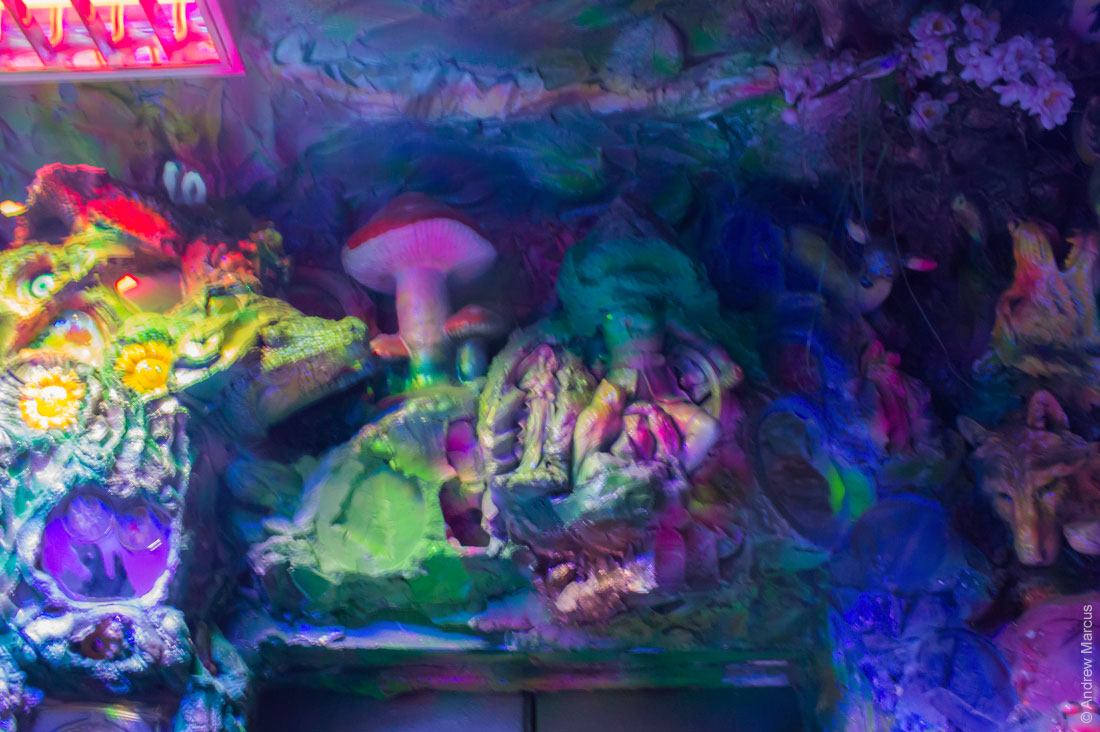 One of the residents made an effort.