Vilnius
Vilnius greets the tourist with significant havoc. Lithuania appears to be very impoverished. Buildings are crumbling, roads are muddy, and entering entrances is scary. However, the historical center of Vilnius is very cozy, cultural, and pleasant.
The acquaintance with Vilnius began with the residential districts. The initial views made such a strong impression that Vilnius will now forever be associated with the largest disappointment in the entire Baltic region.
Welcome.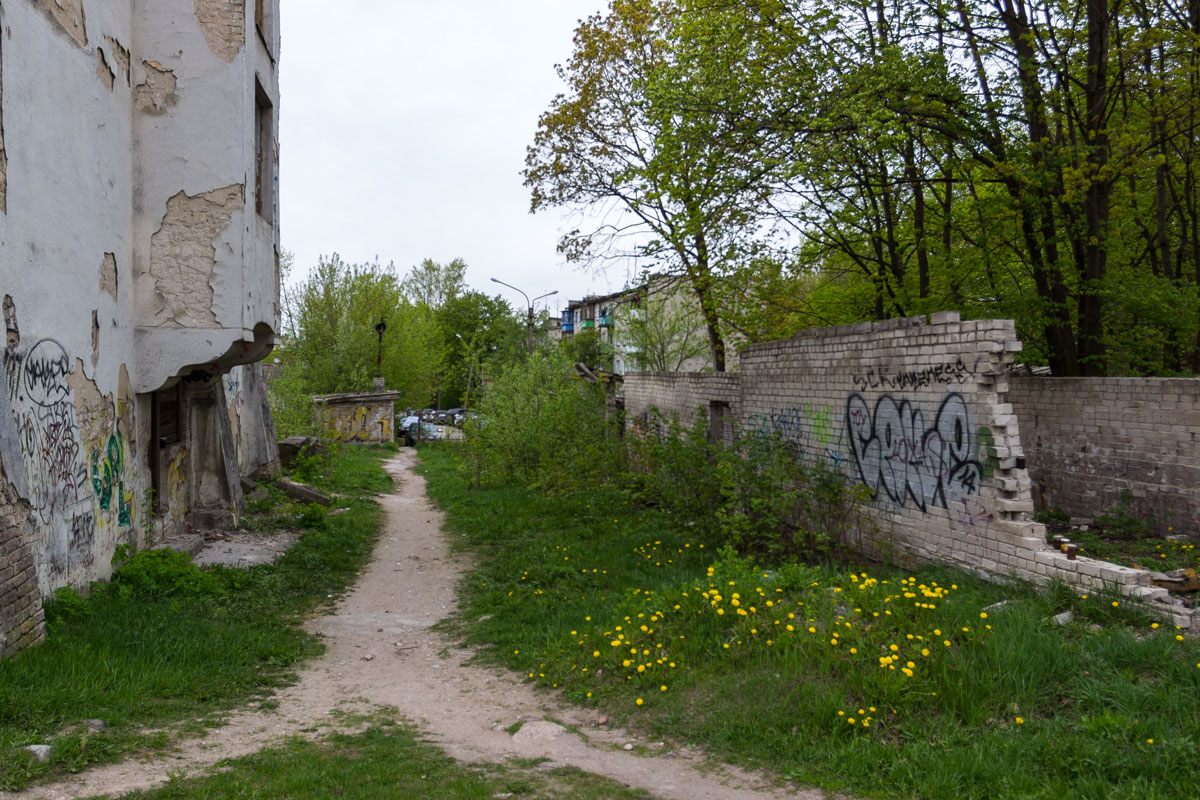 This is Vilnius.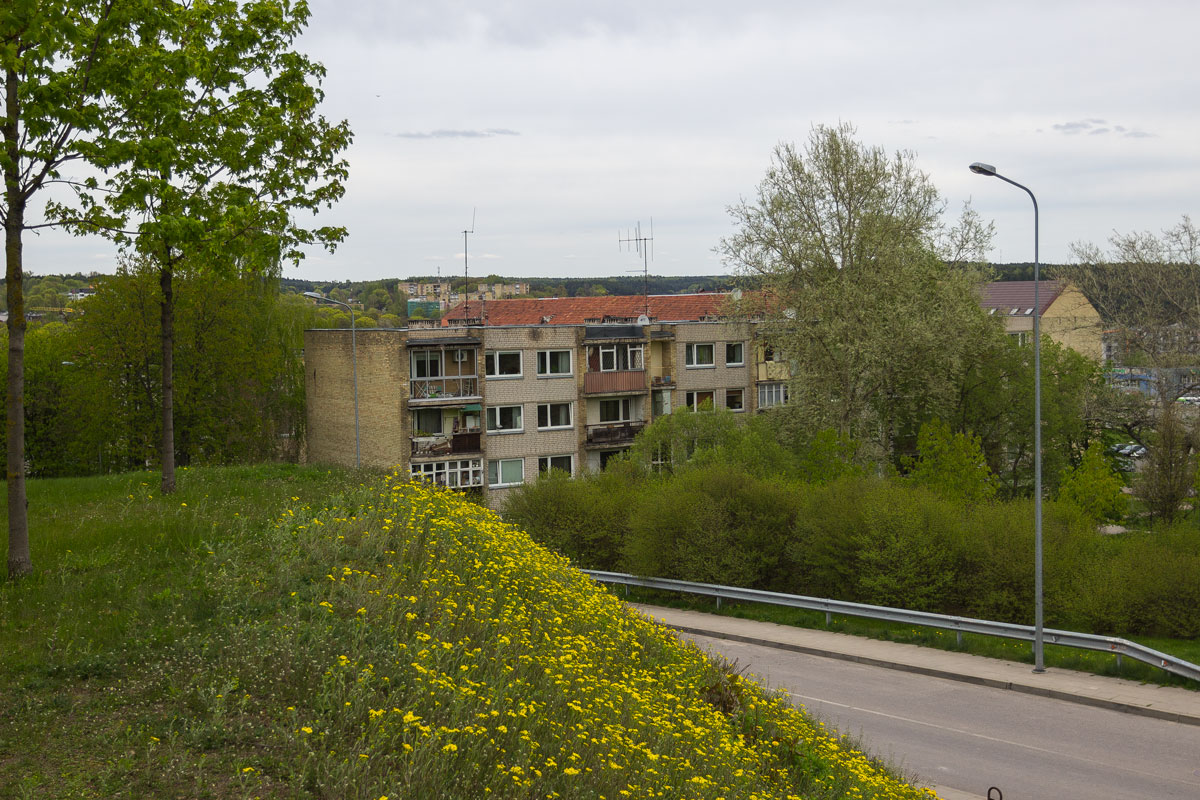 This is how we live here.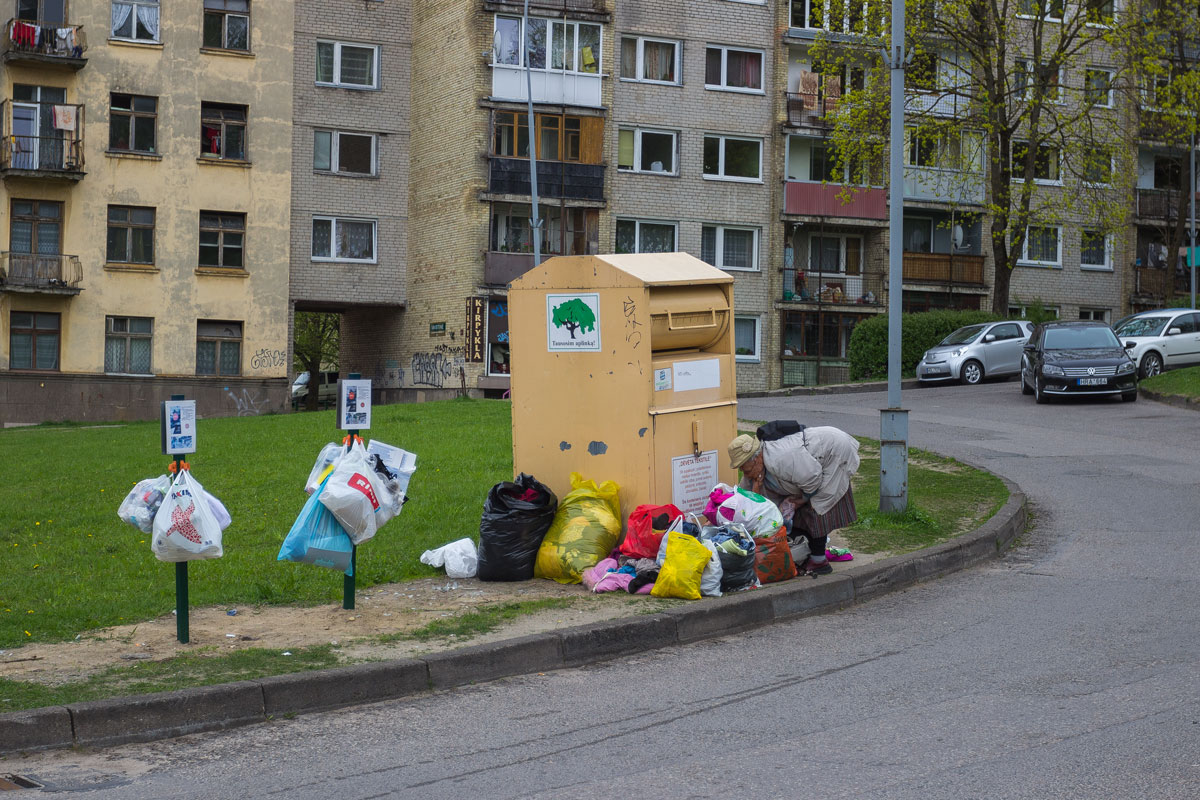 Here we walk.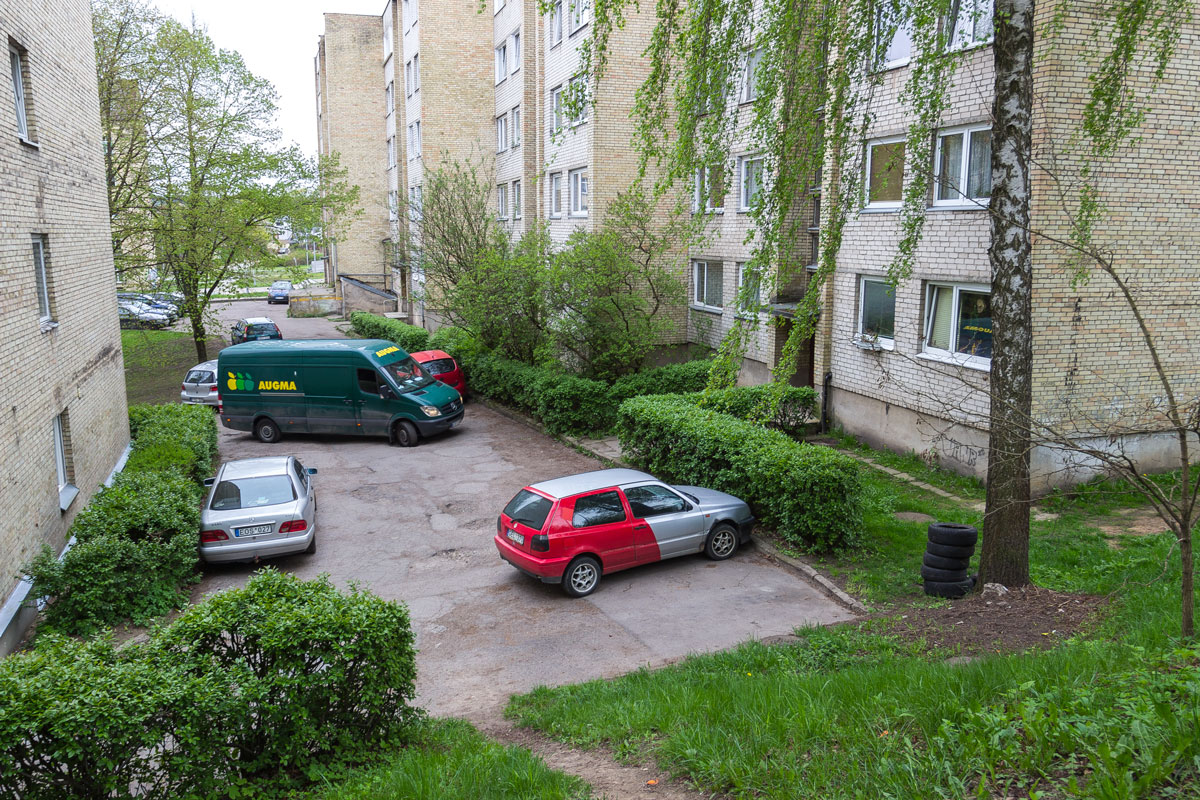 Here we relax.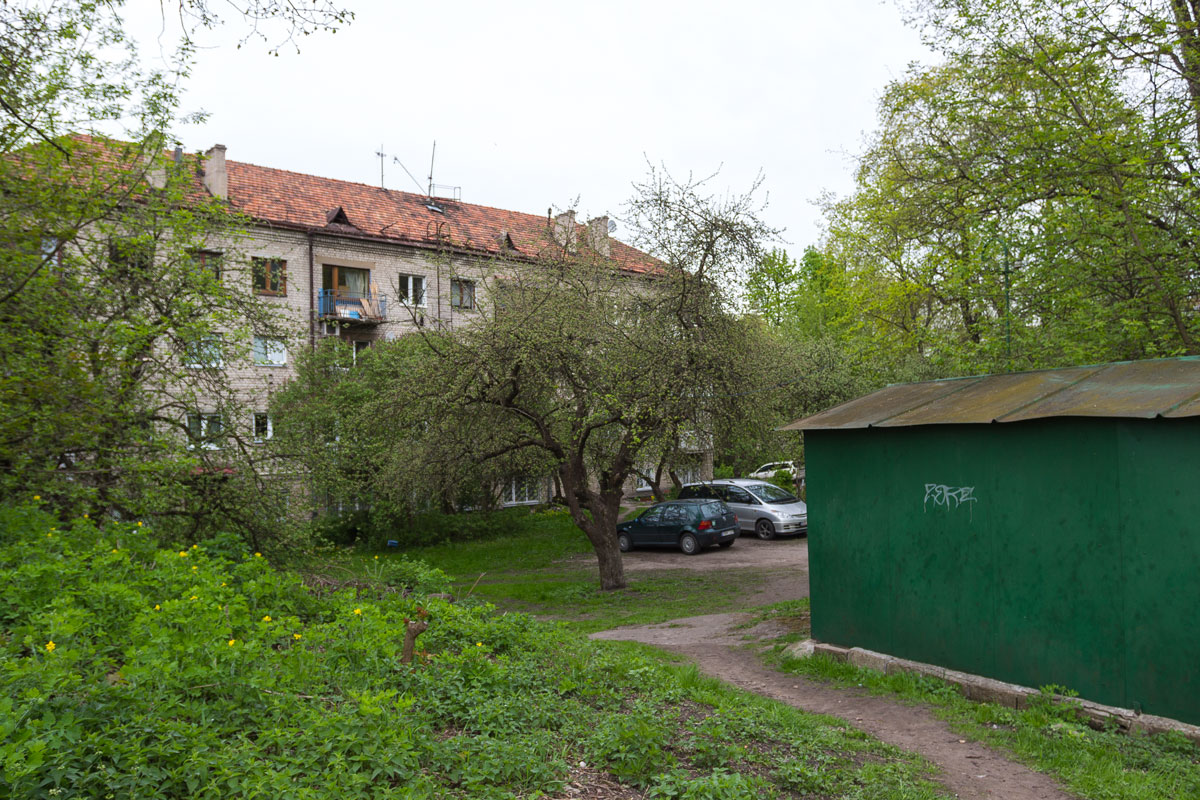 We have a garden in front of our house.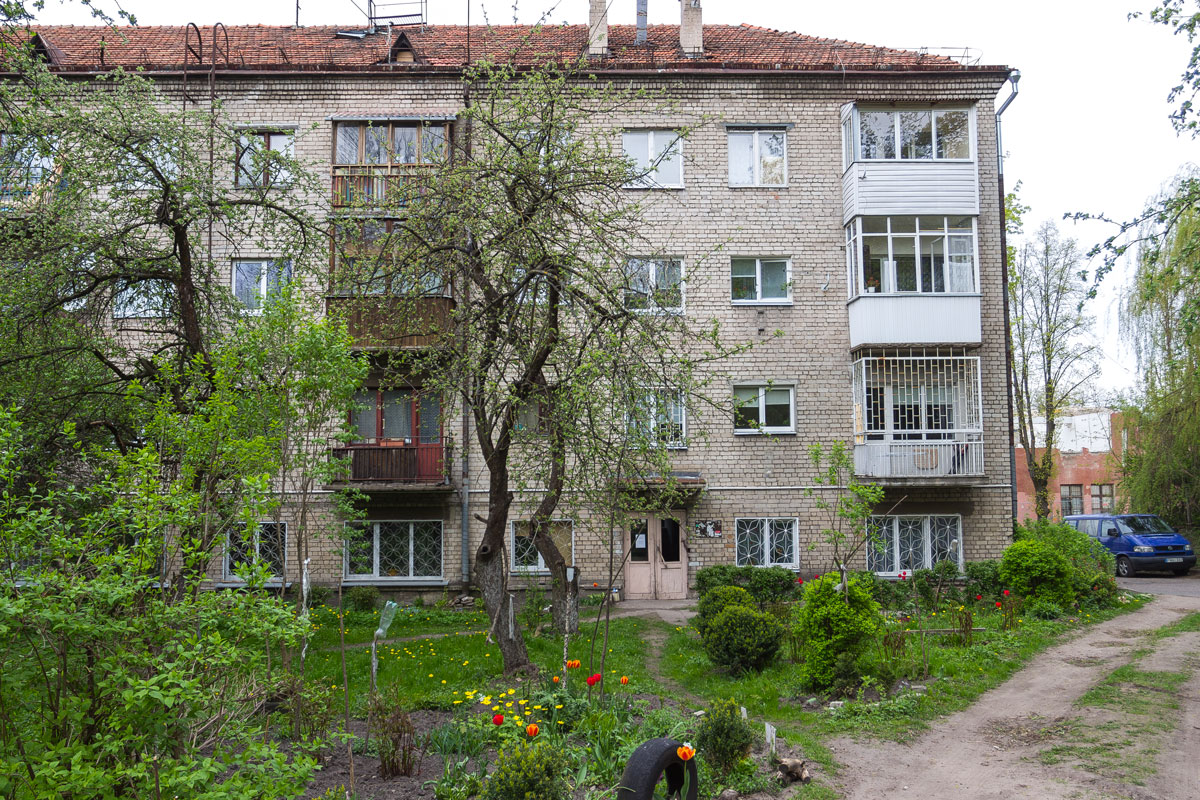 A springtime coziness on the streets.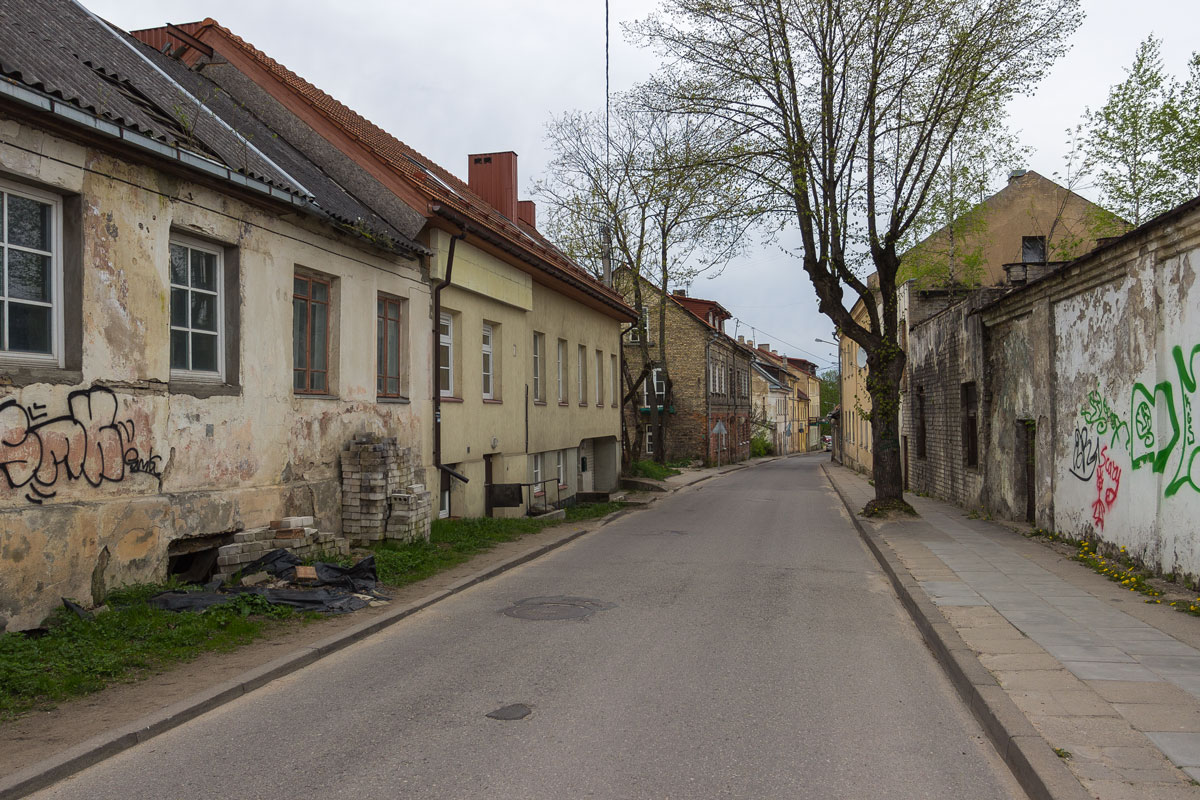 We will soon restore the old houses.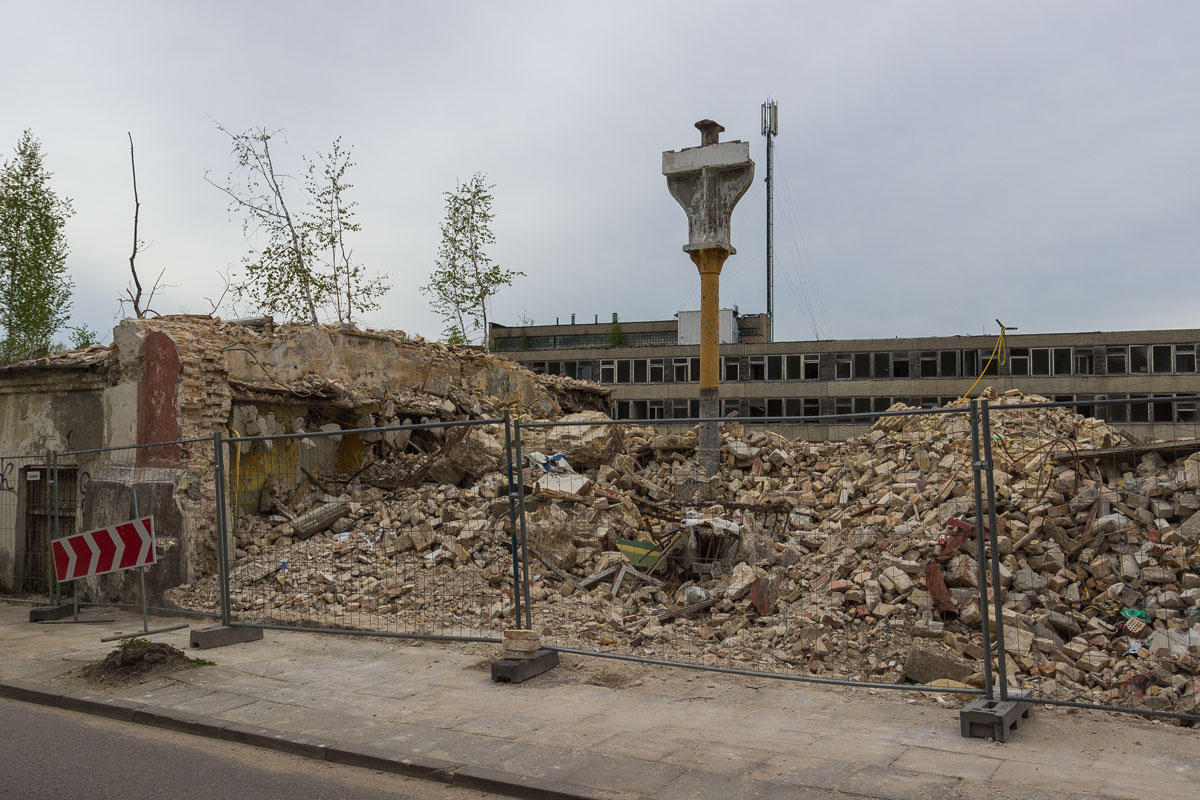 We will improve the courtyards.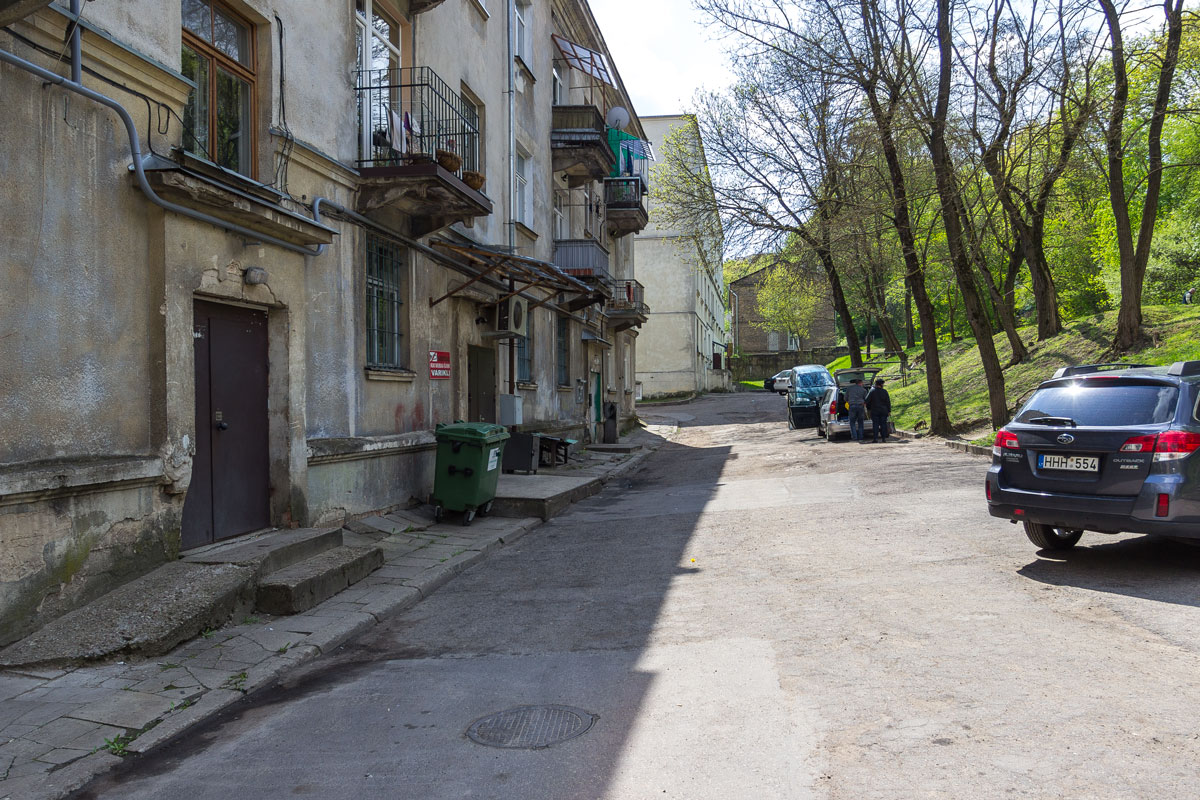 We will clean the entrances.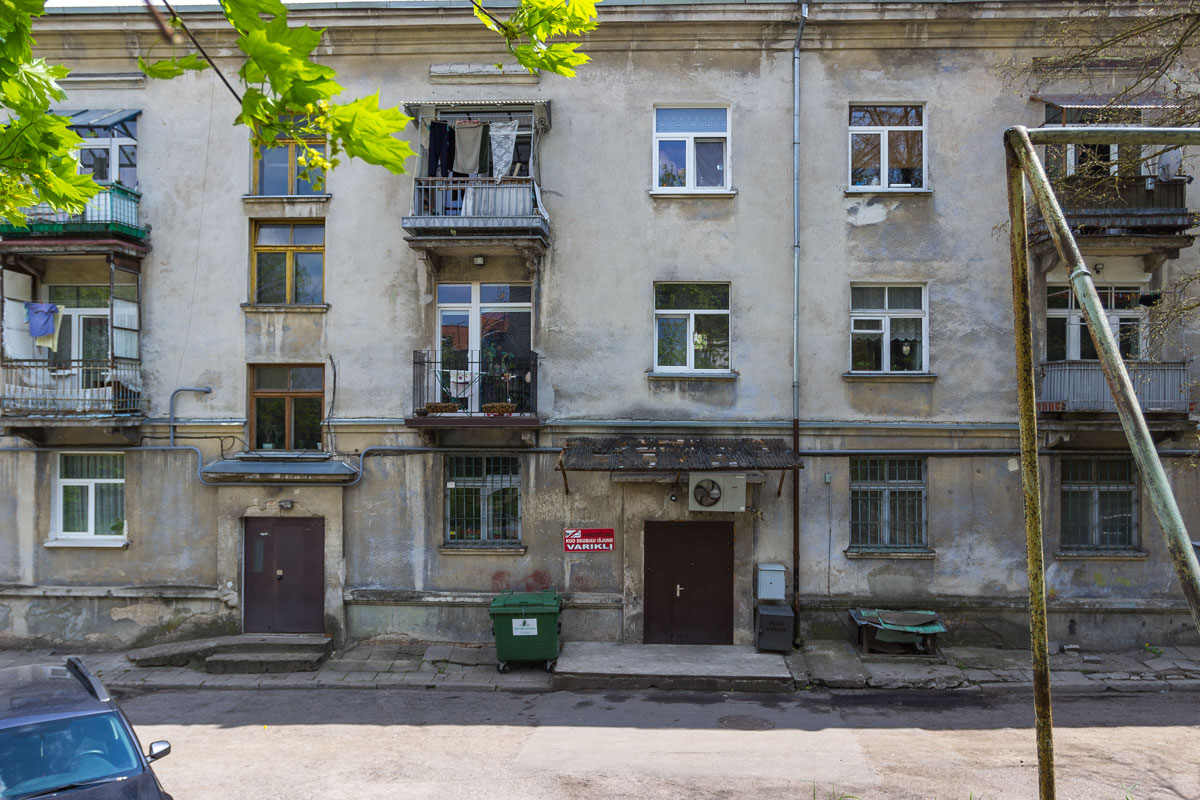 We will install children's playgrounds.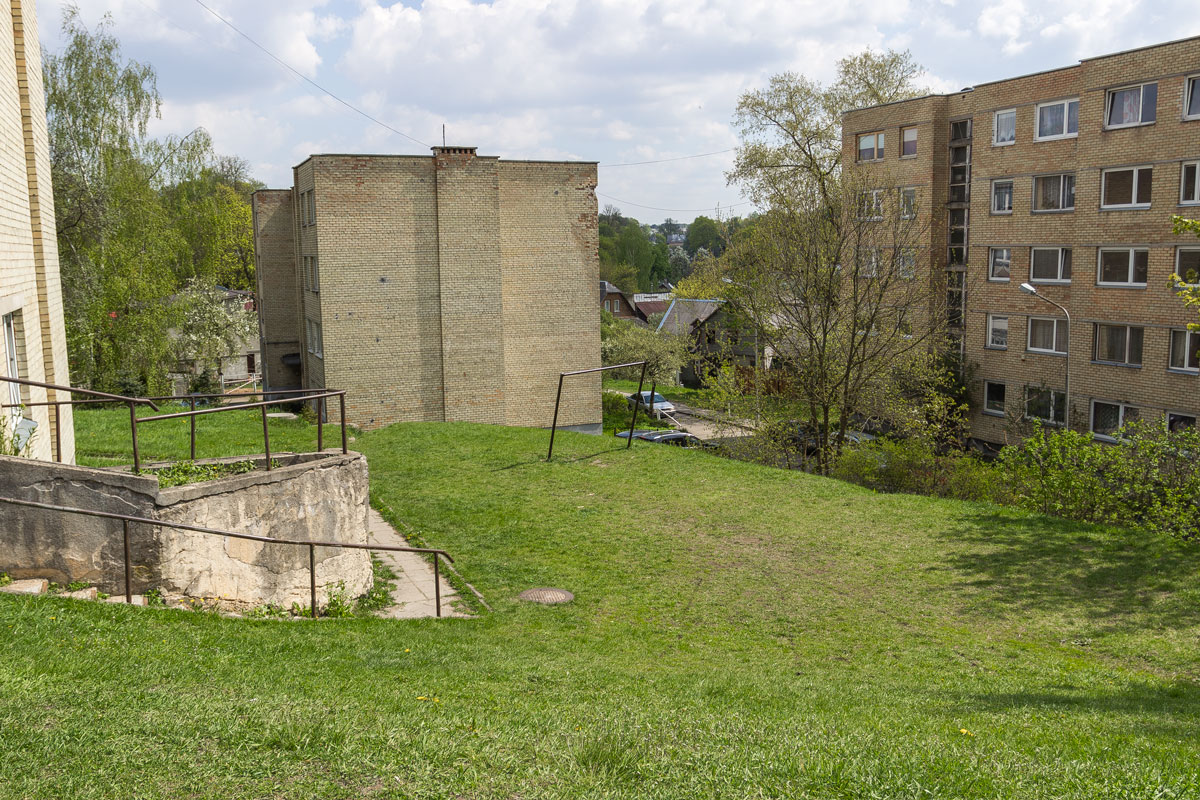 We will create parking lots.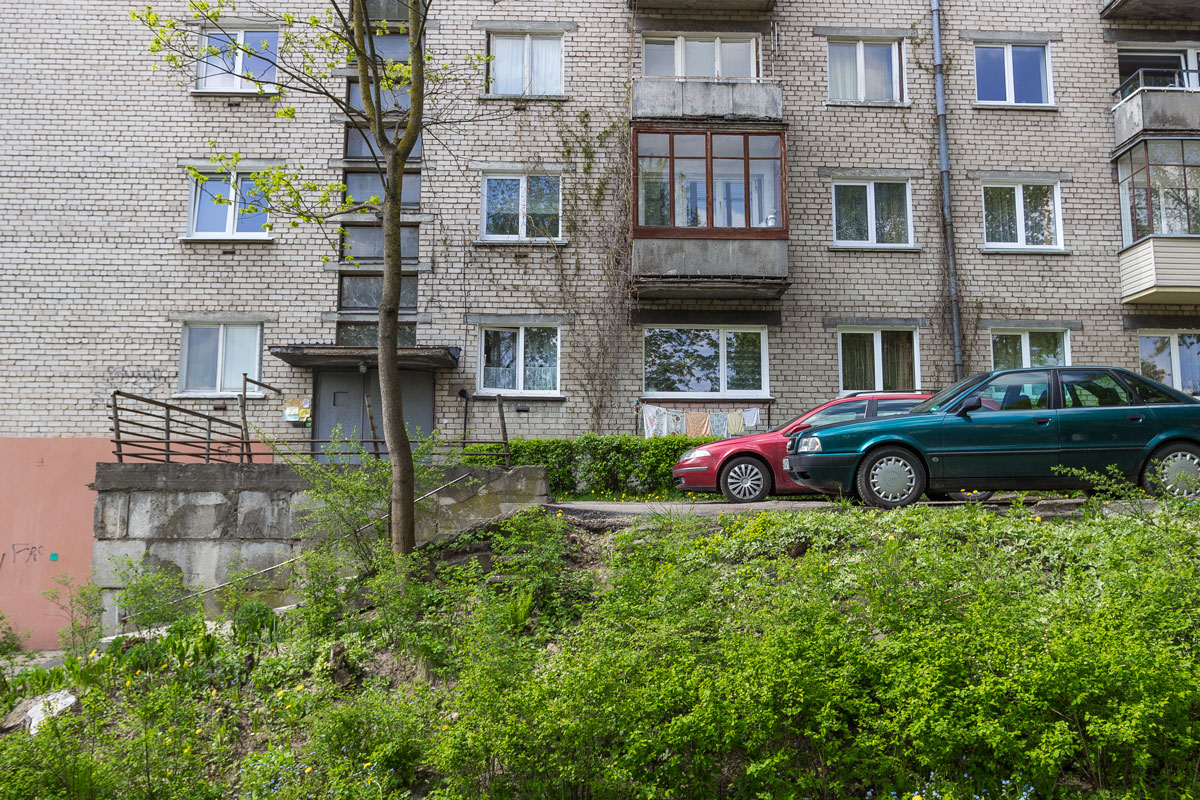 Oh, we have already made one.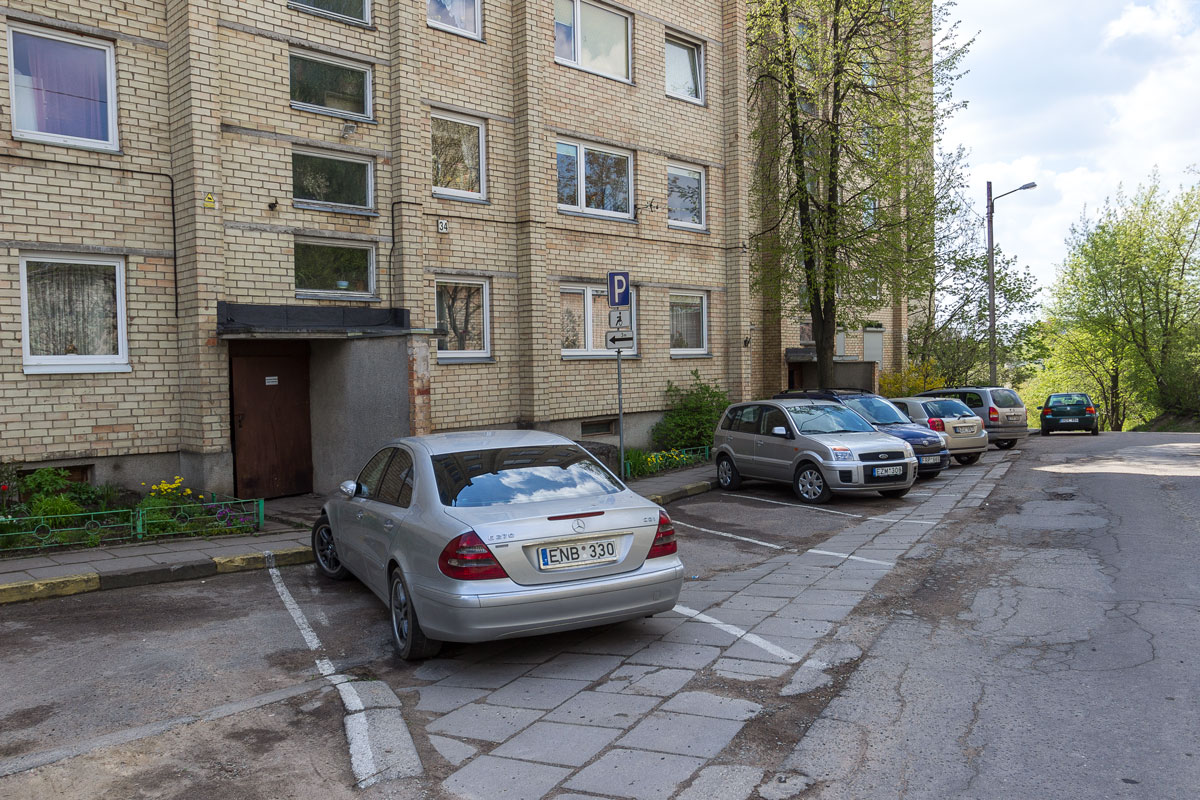 We will construct roads to the parking lots.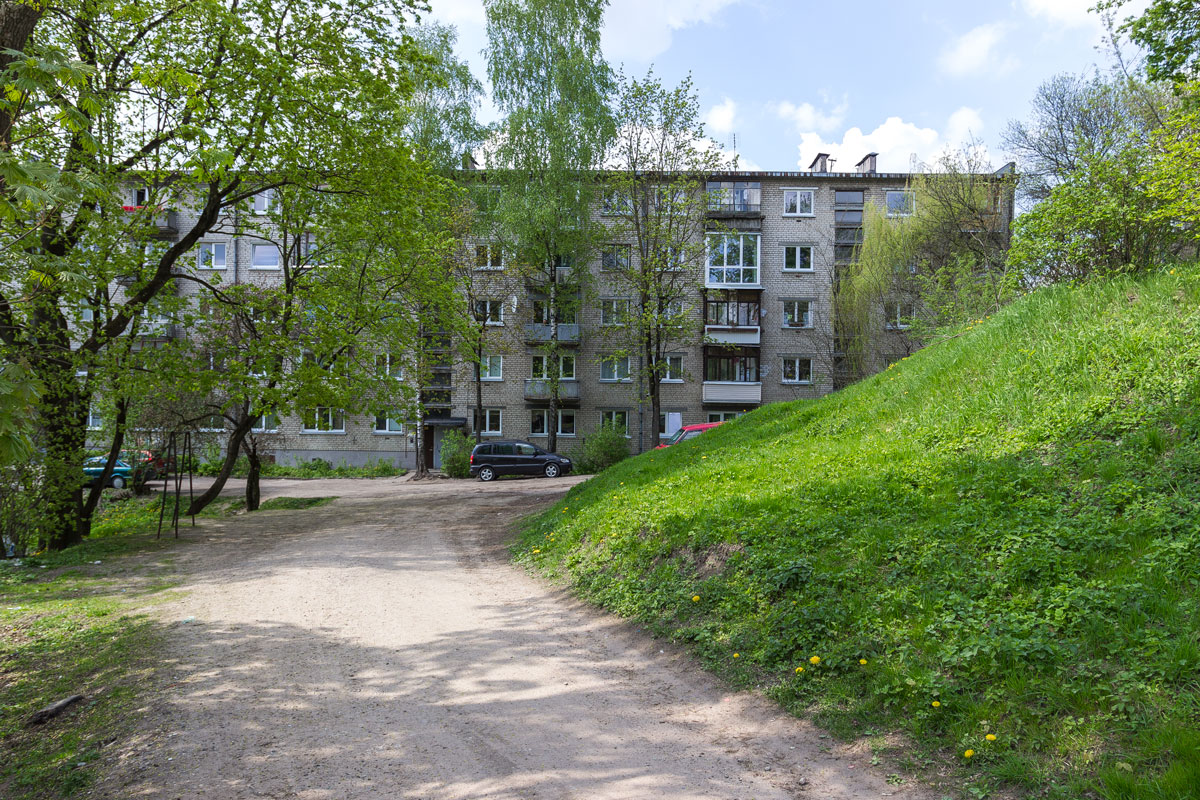 By the way, there is already one as well.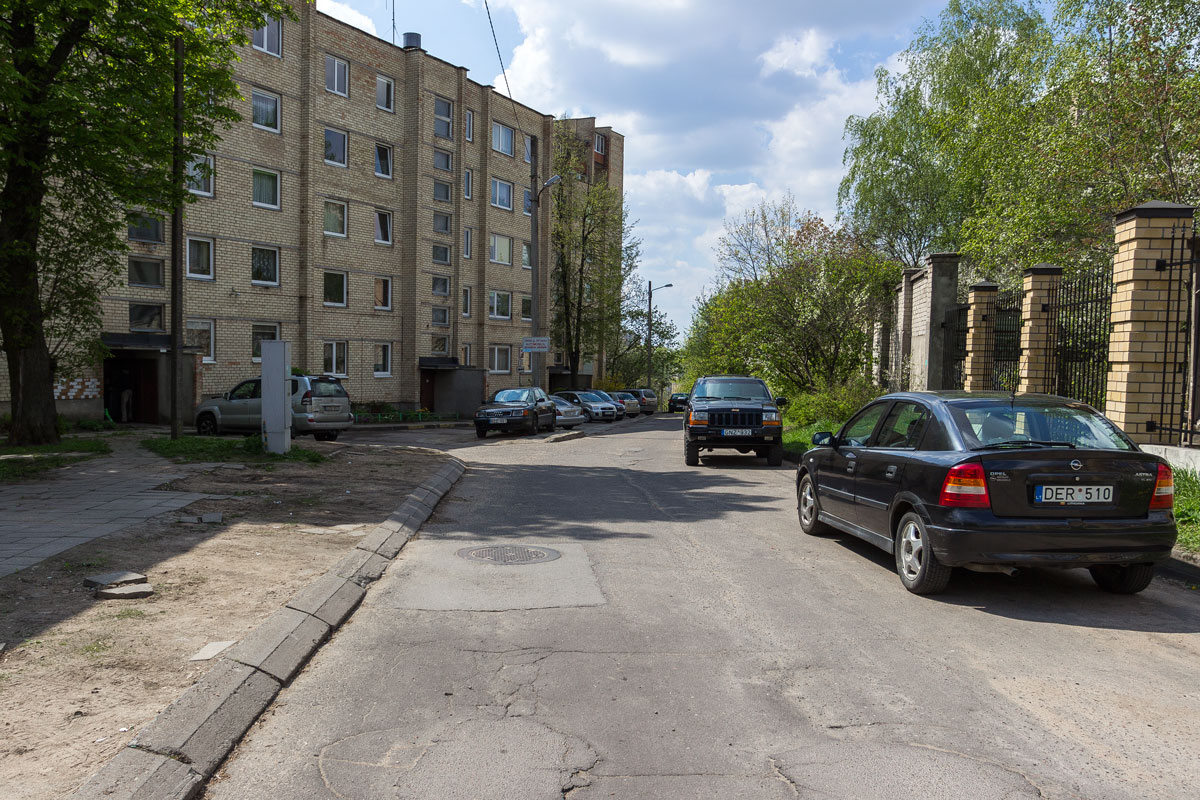 We will reopen the abandoned shops.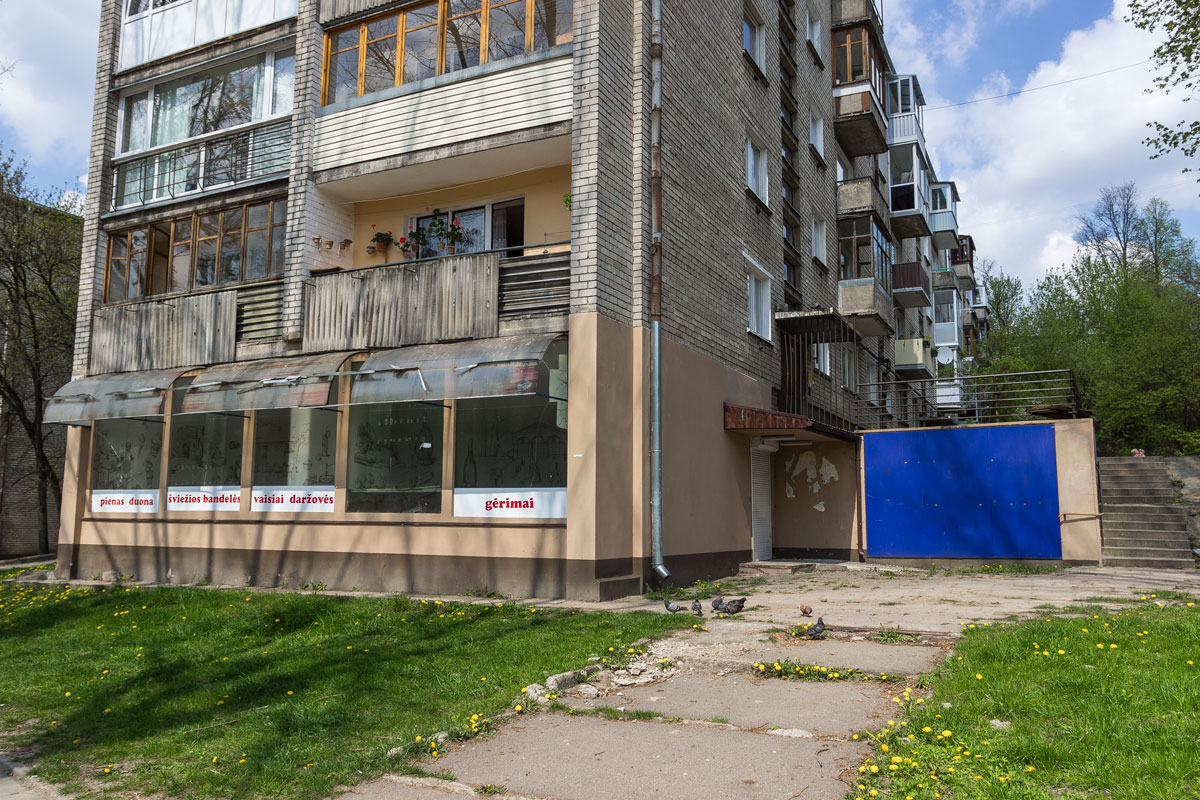 We will resettle the elderly into new apartments.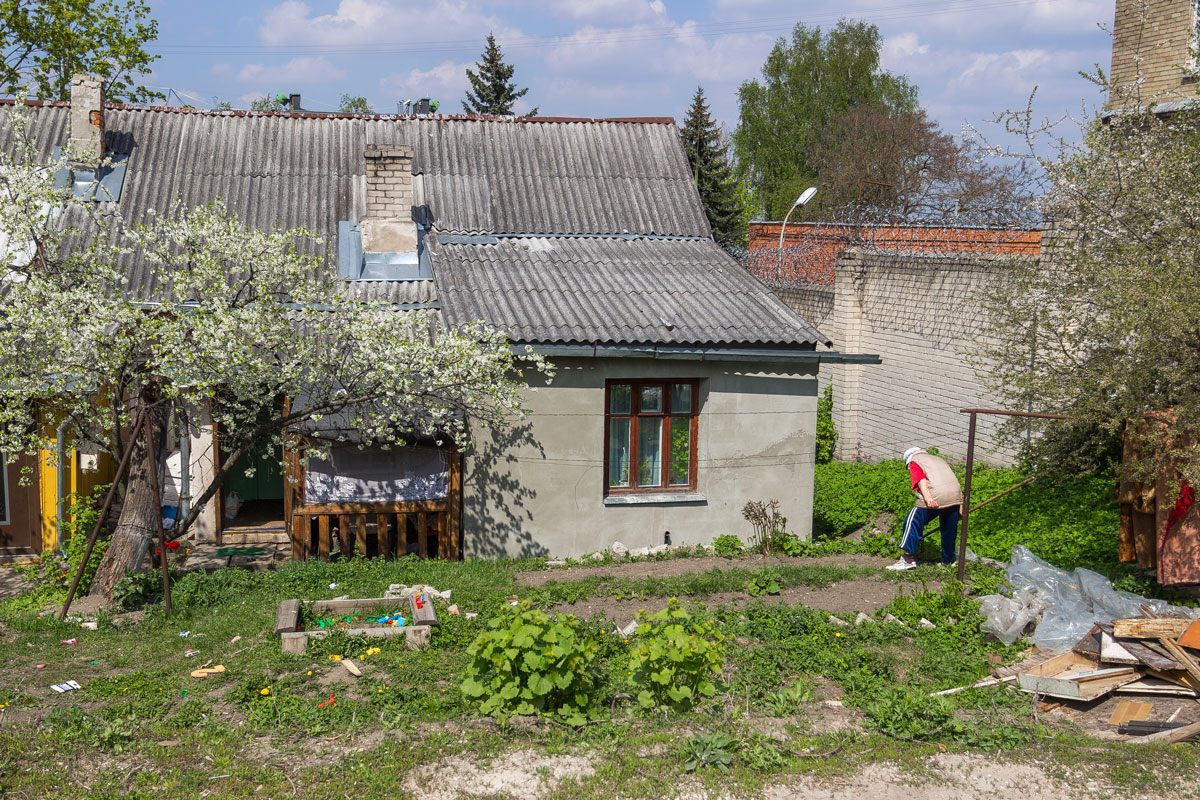 Of course, there is a lot of work ahead to be done.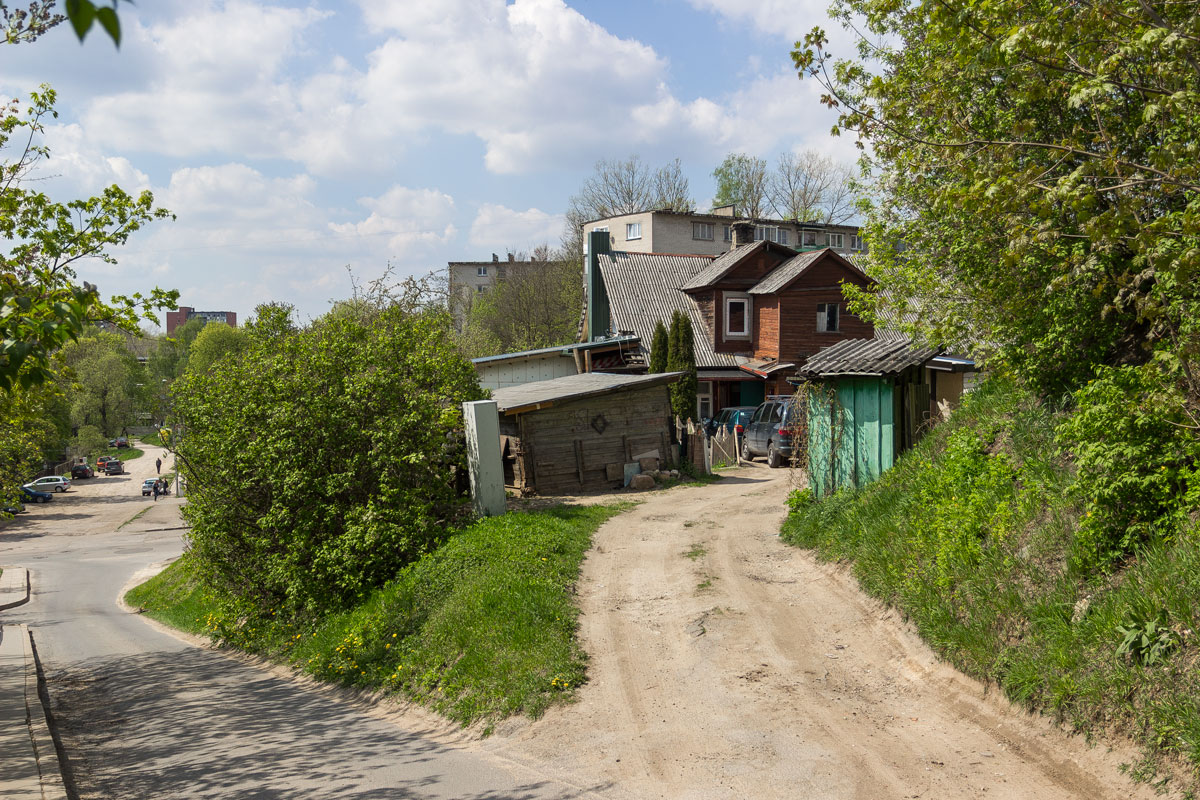 But we will manage. You see, we have already started sorting the garbage.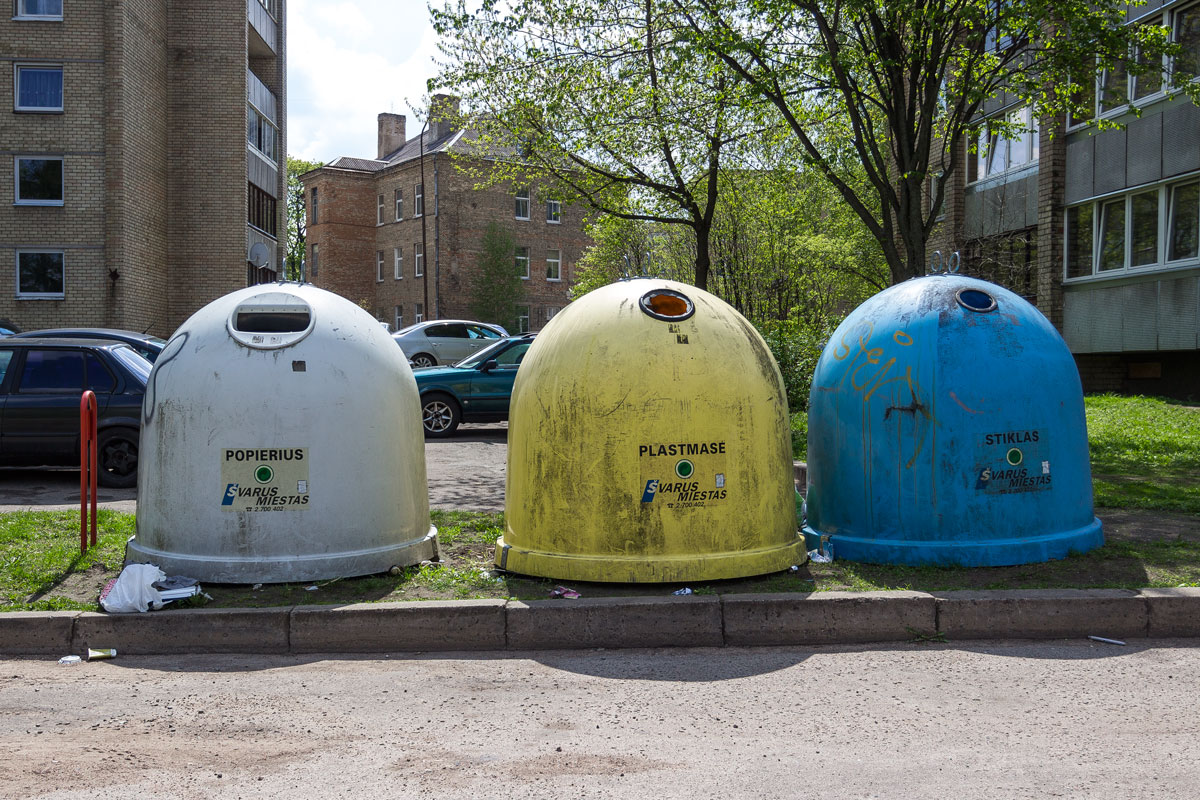 Just a little bit more, and we will become Europe.
Just don't pay attention to our Užupis for now.
Užupis
Užupis is an artists' quarter in Vilnius with a playful title of "Independent Republic."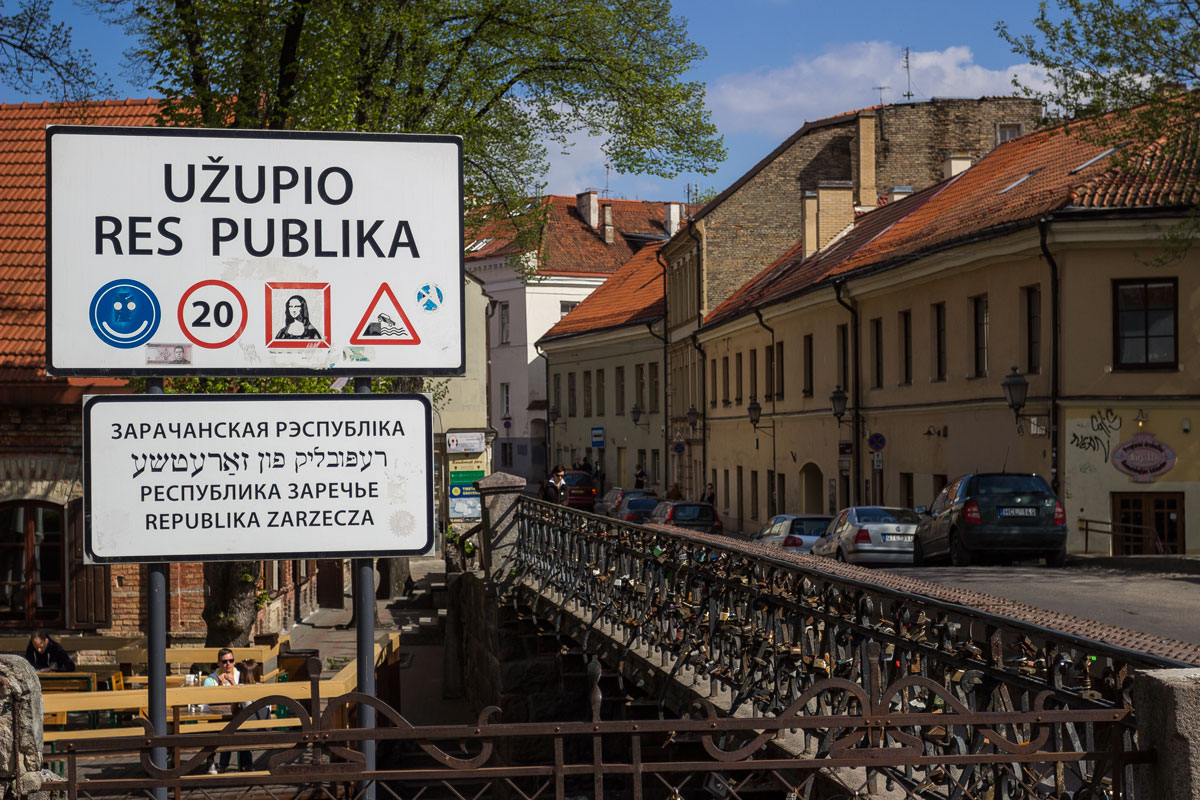 Užupis is independent. Here, on a hundred-meter-long wall, hangs its own constitution in all languages of the world. The constitution guarantees Užupis residents the right to love, make mistakes, and die (optional).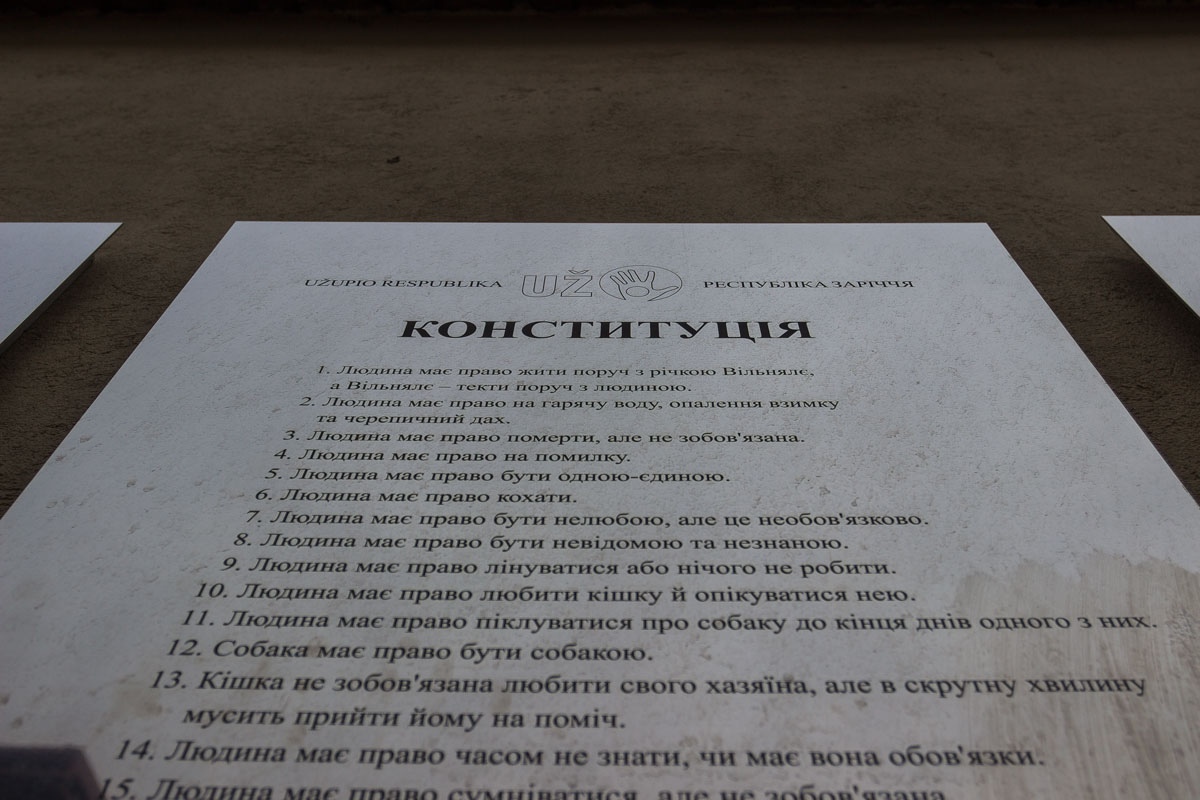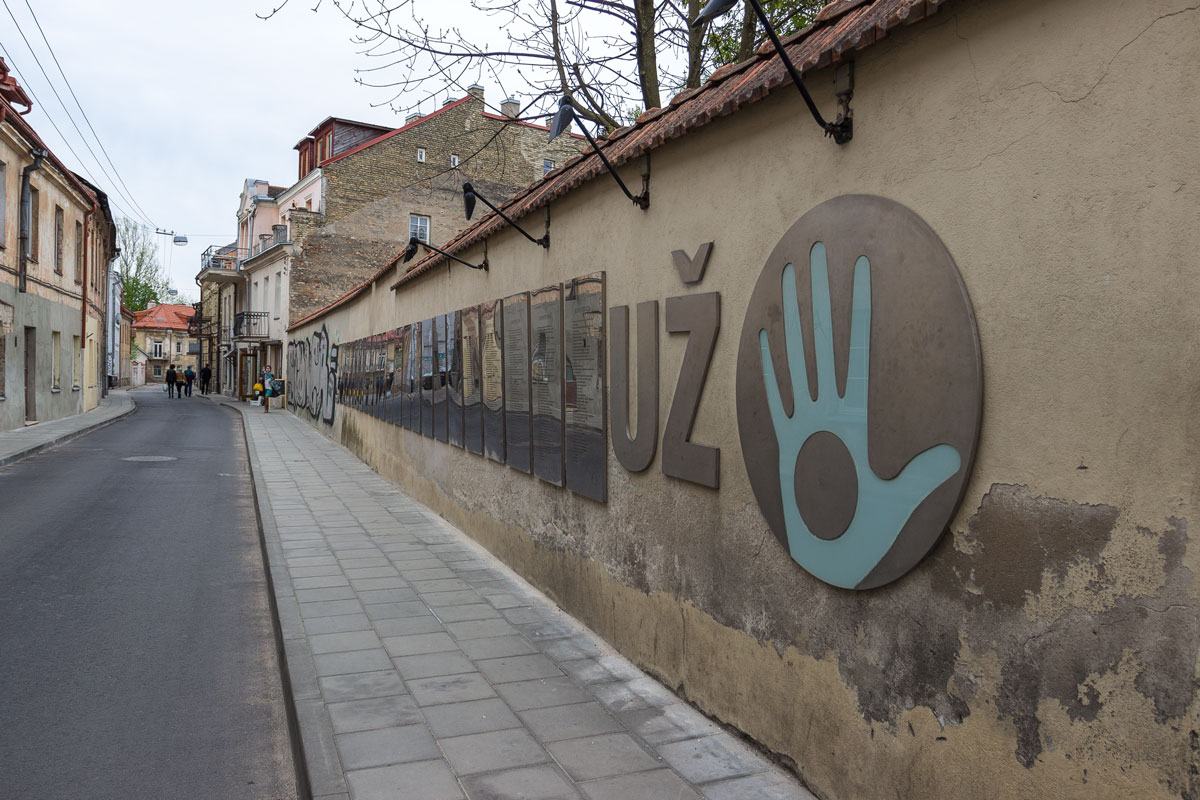 Užupis can be quite charming.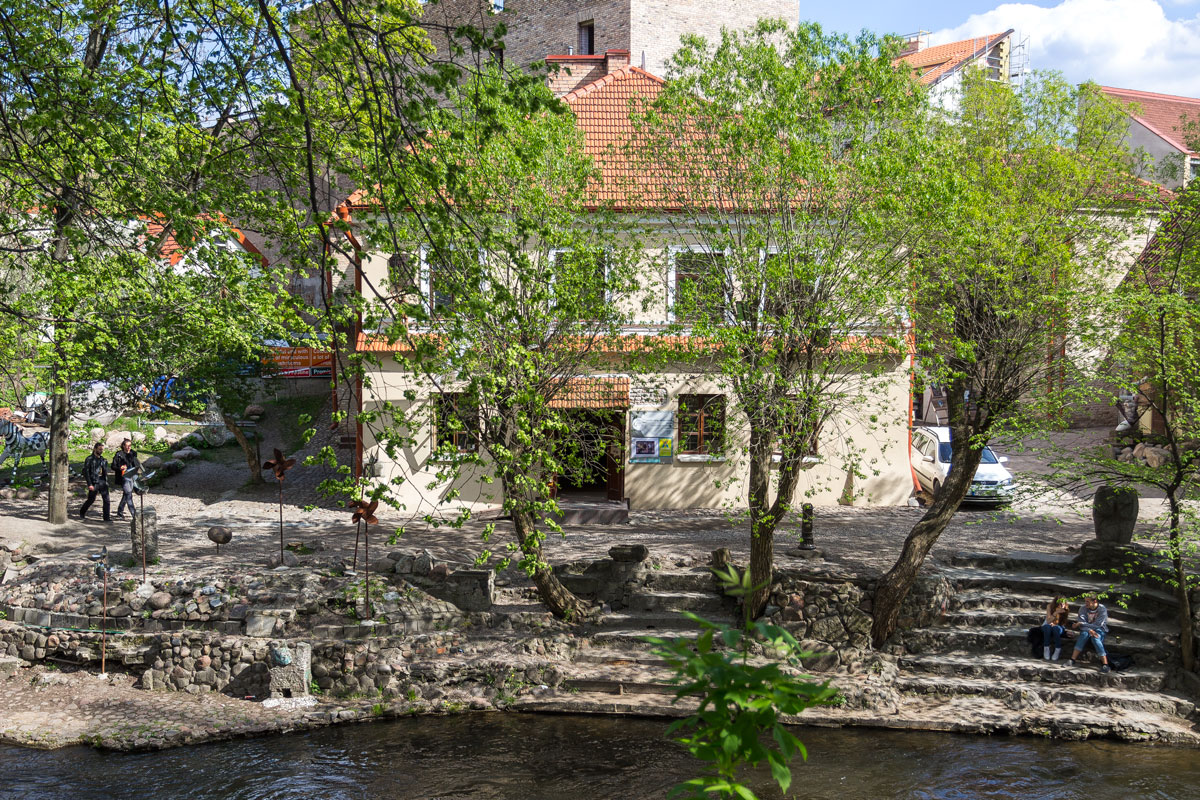 Streets.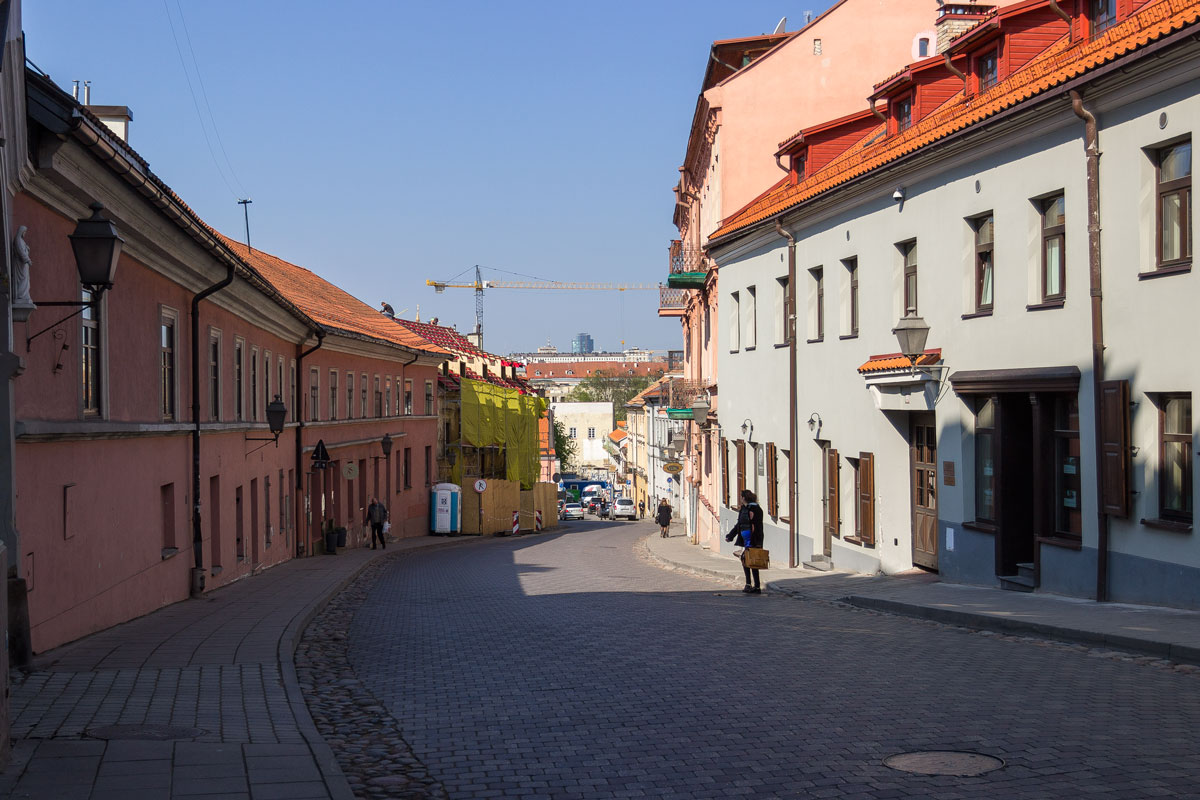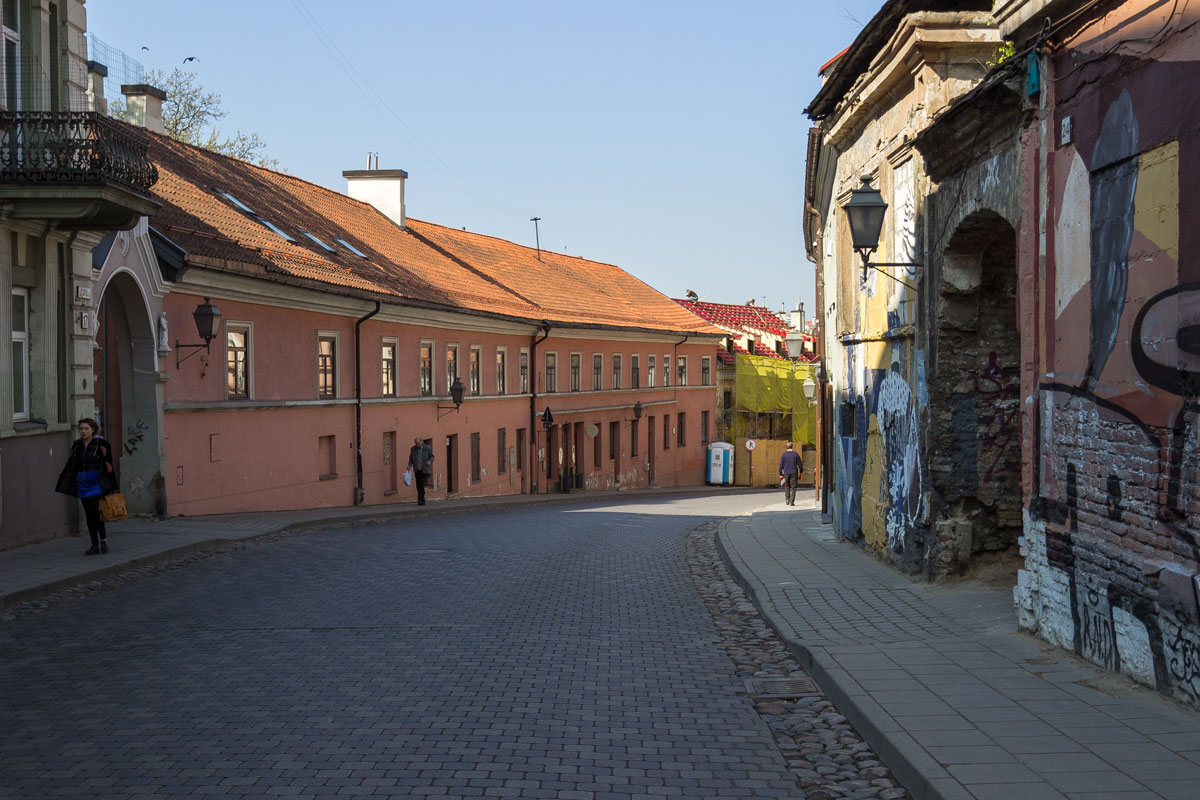 The center of Užupis is quite clean. Although, the entire district consists of a couple of streets.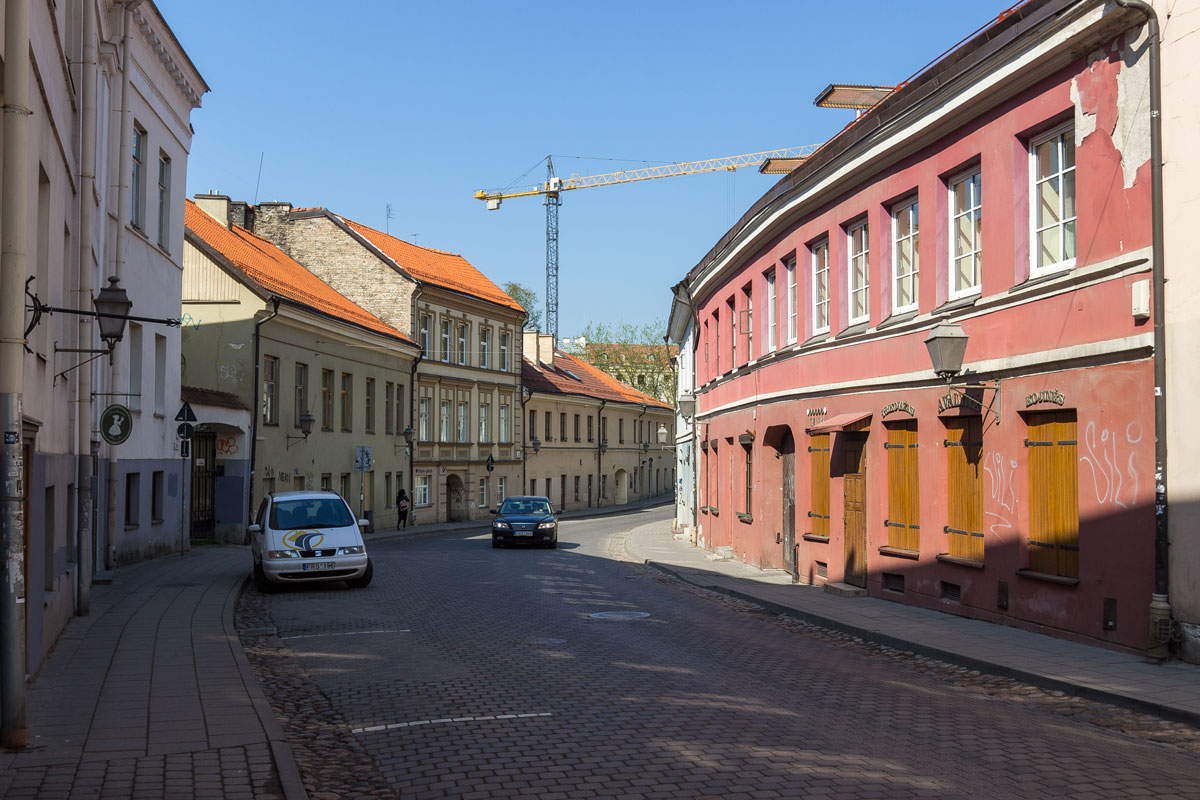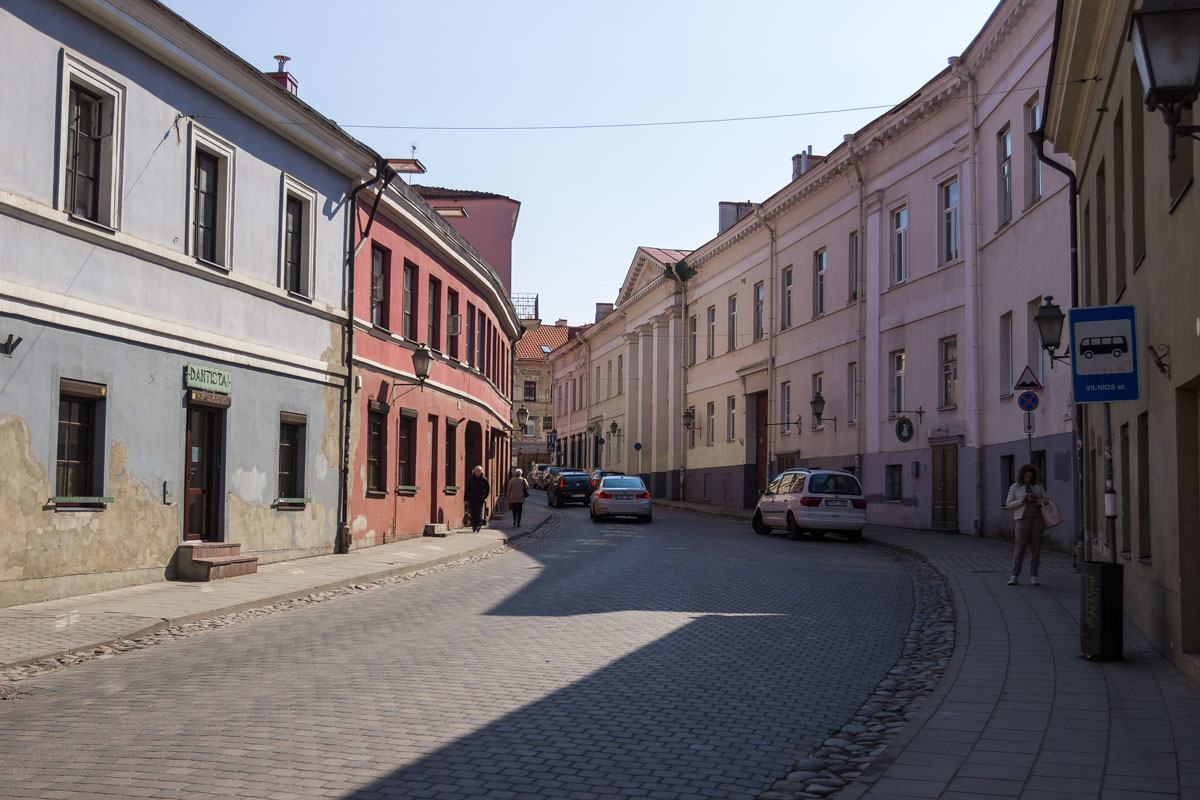 The central square with an angel.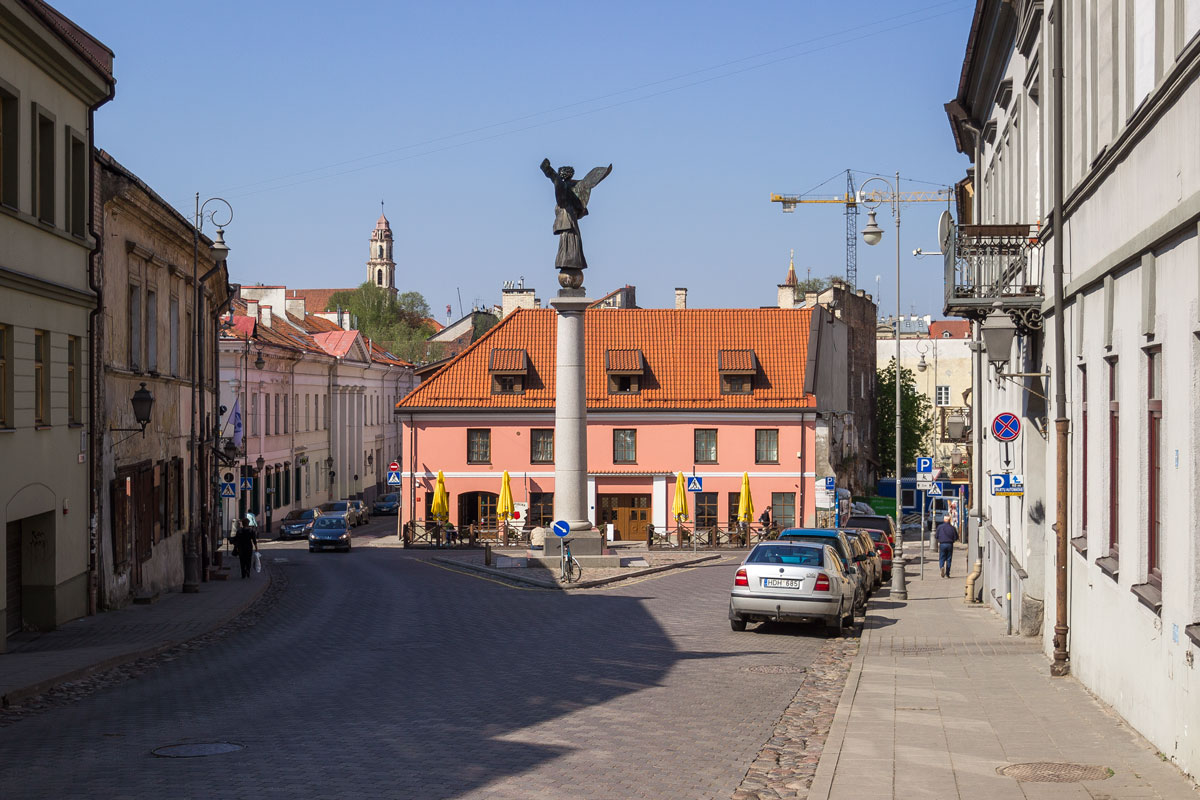 Of course, this artists' quarter is simply a breeding ground for designer shops and cafes.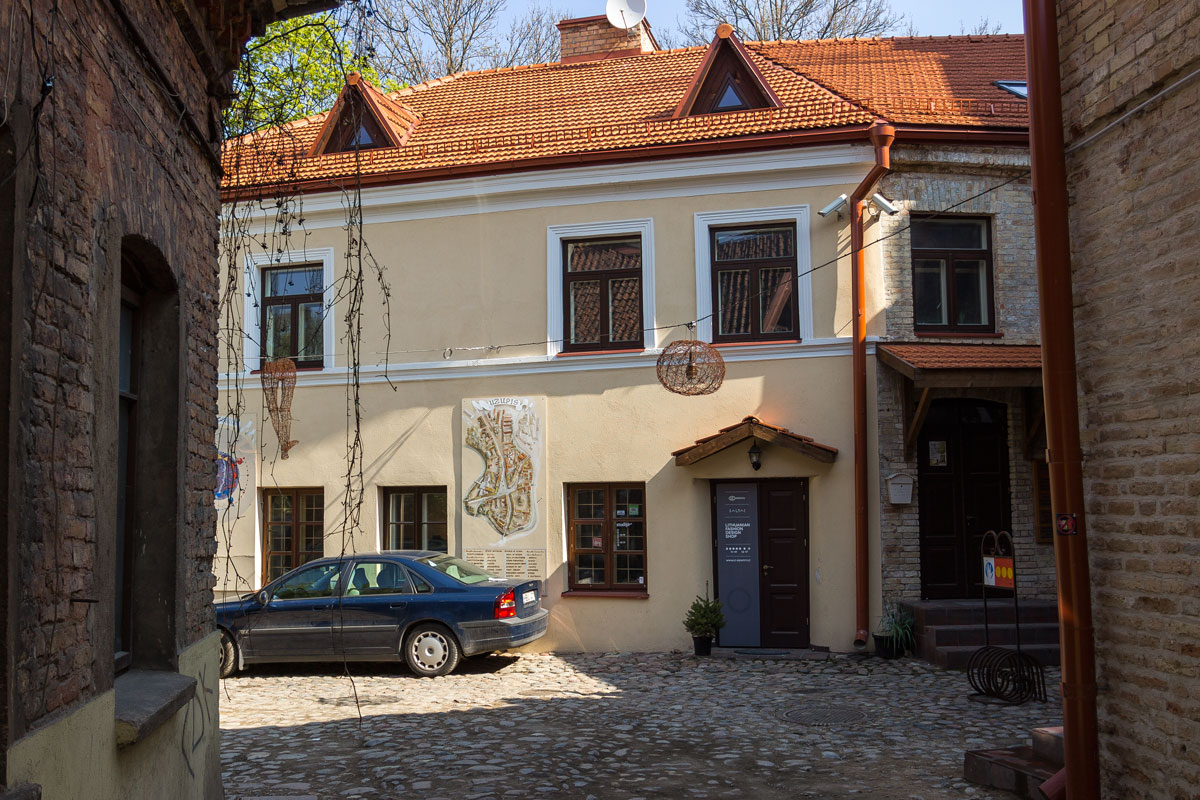 There are some nice shops. In one of them, I even came across a tree with swings.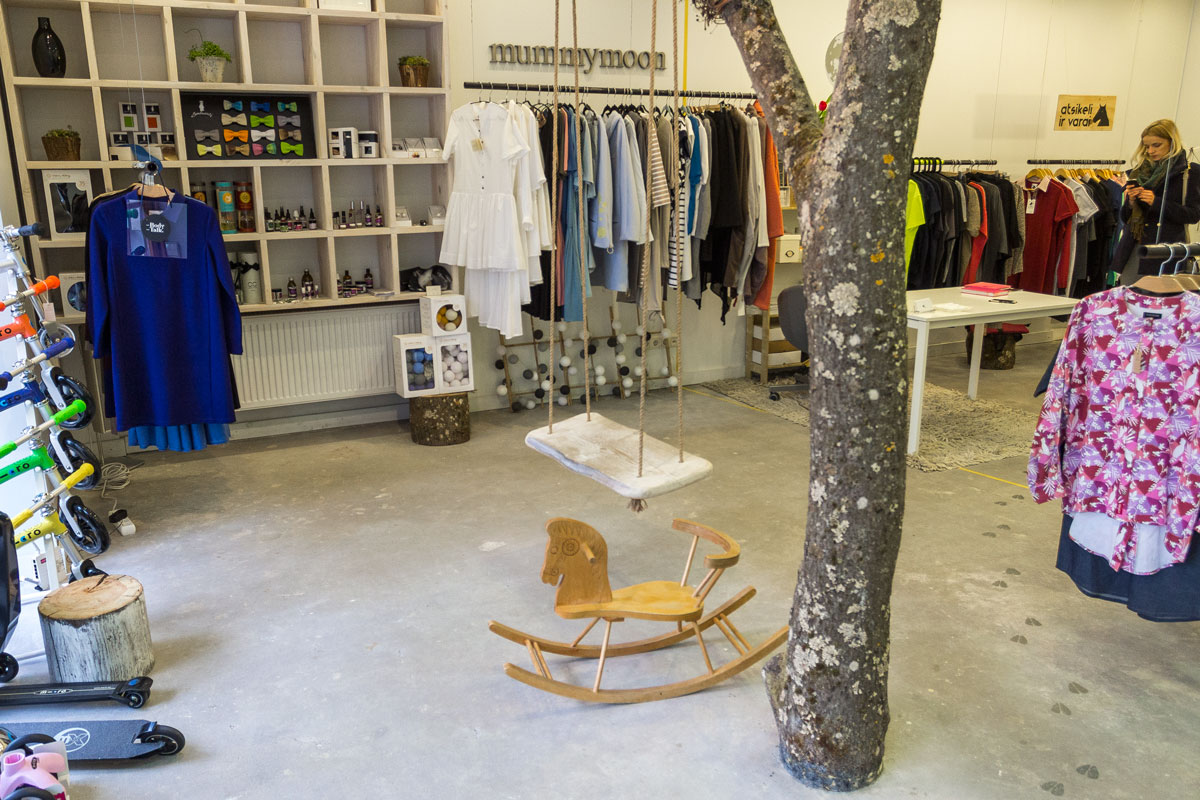 Most of the houses have been standing without renovation for a long time. But here, it even suits the place since artists live here after all.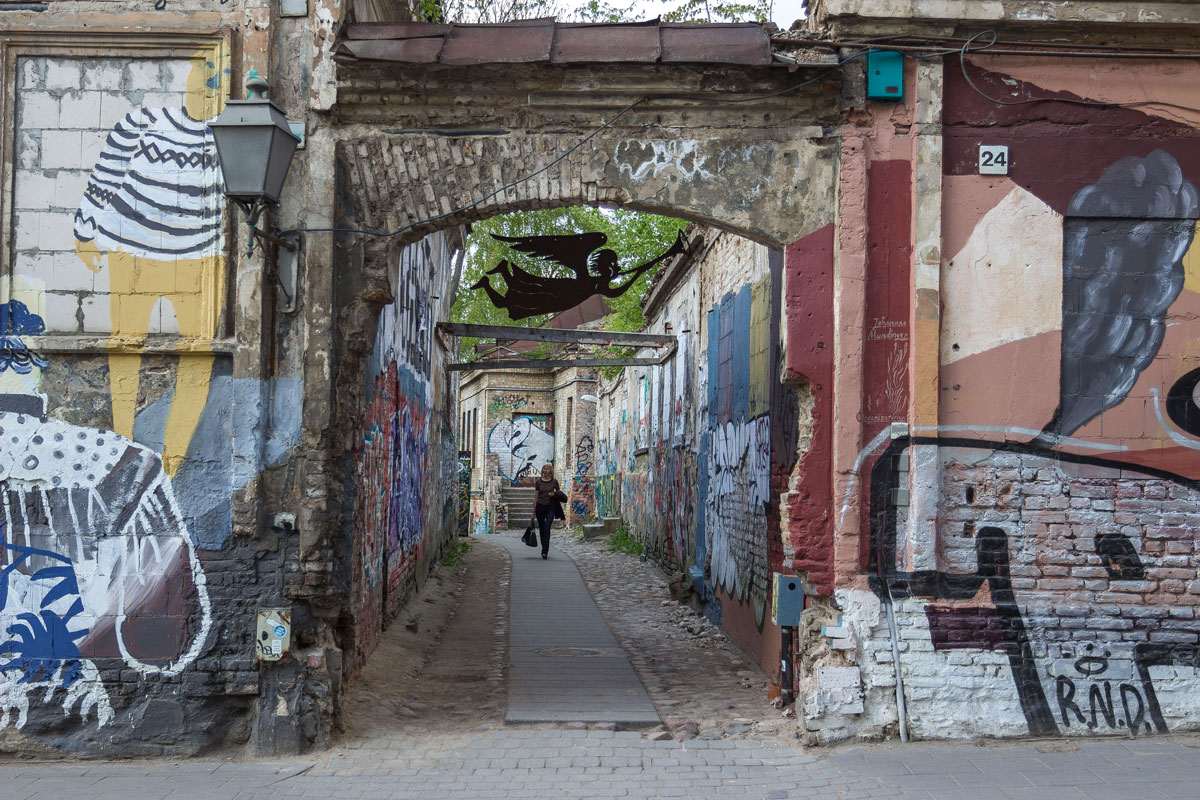 Last night, this street was just like any other. By morning, they managed to set up a film set, cover everything with sand, and paint the walls. In Užupis, they are constantly filming something historical.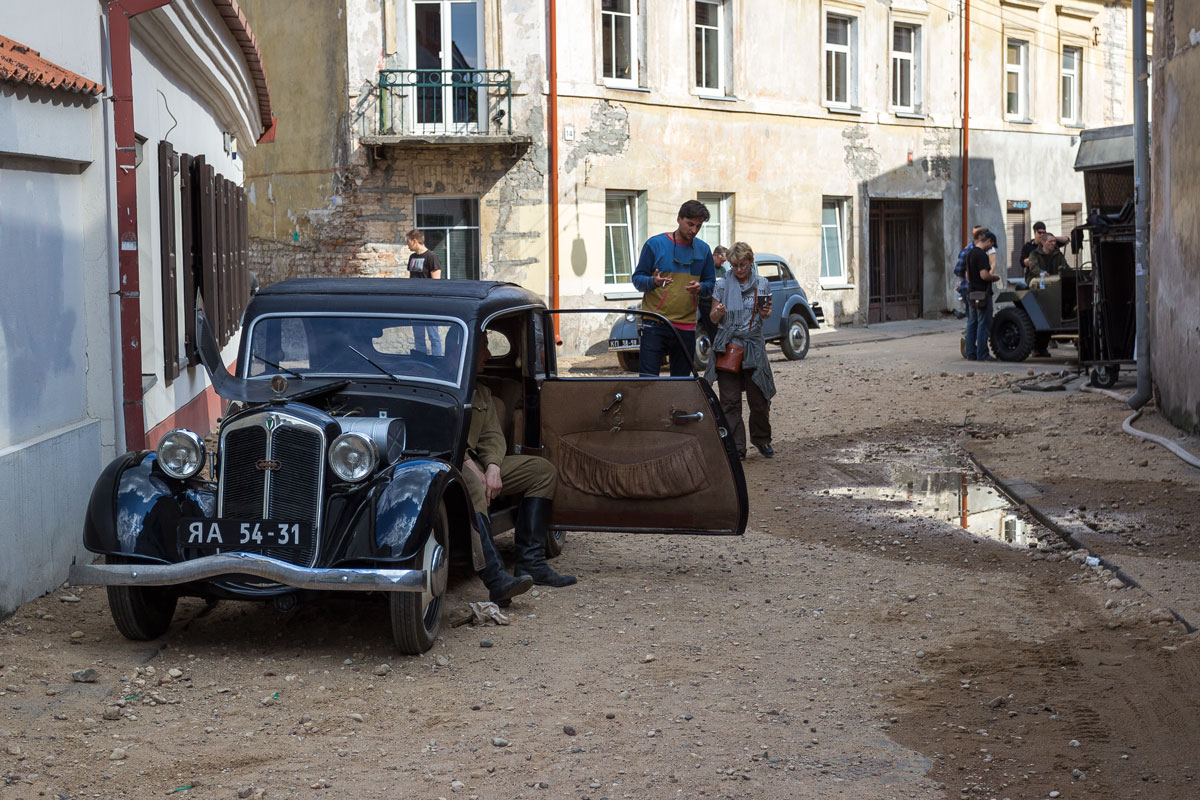 But when you turn into the courtyards, that's where the real Užupis is.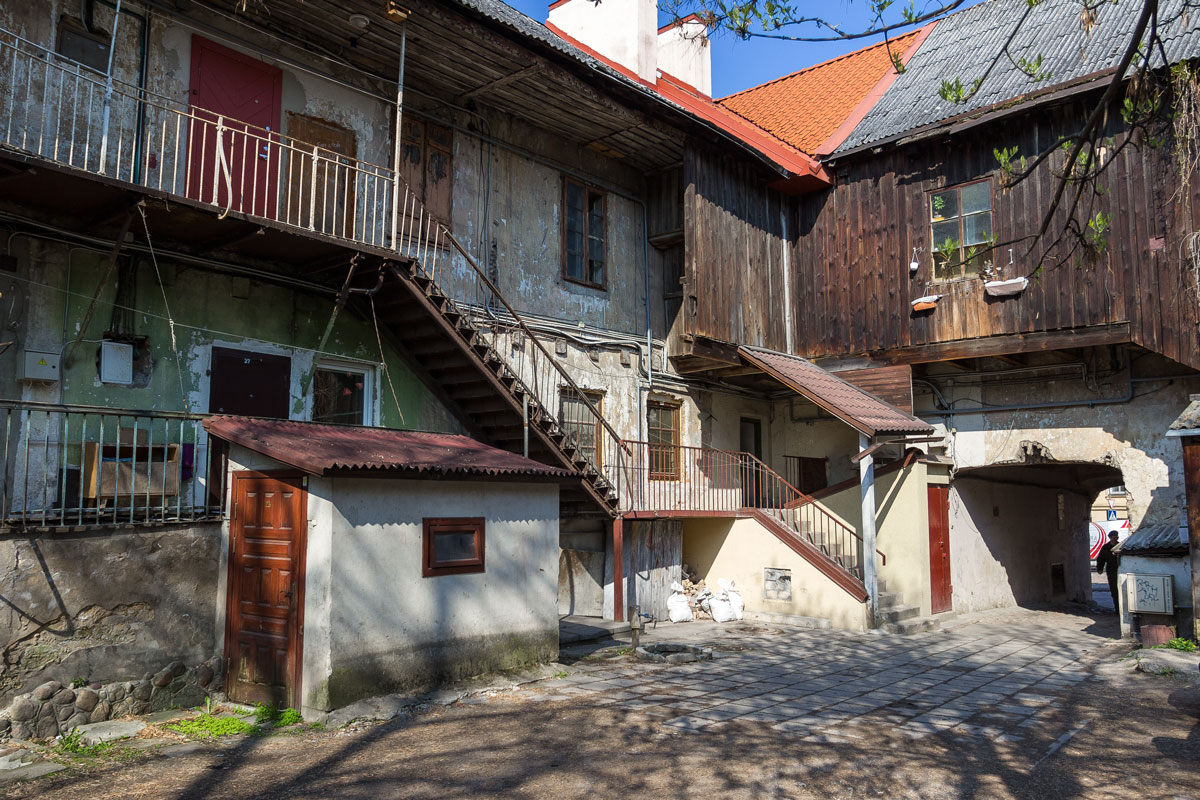 Perhaps, some people might find it cozy.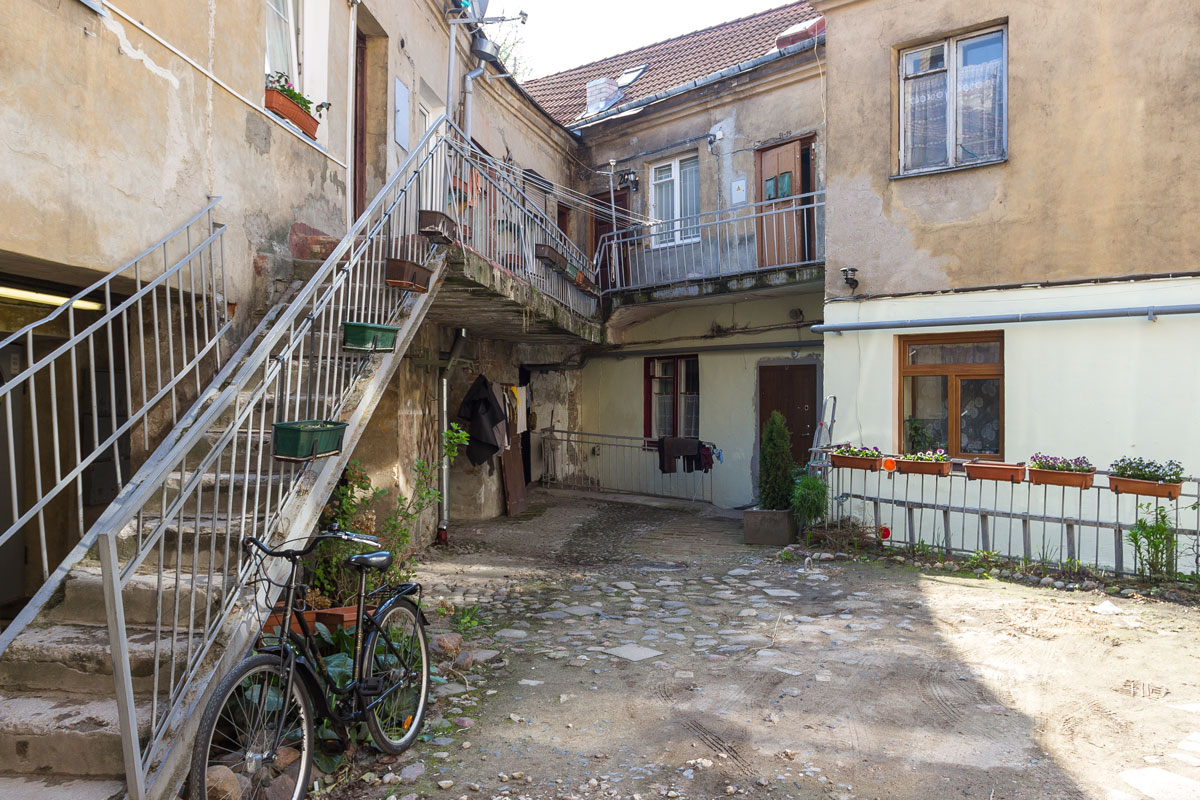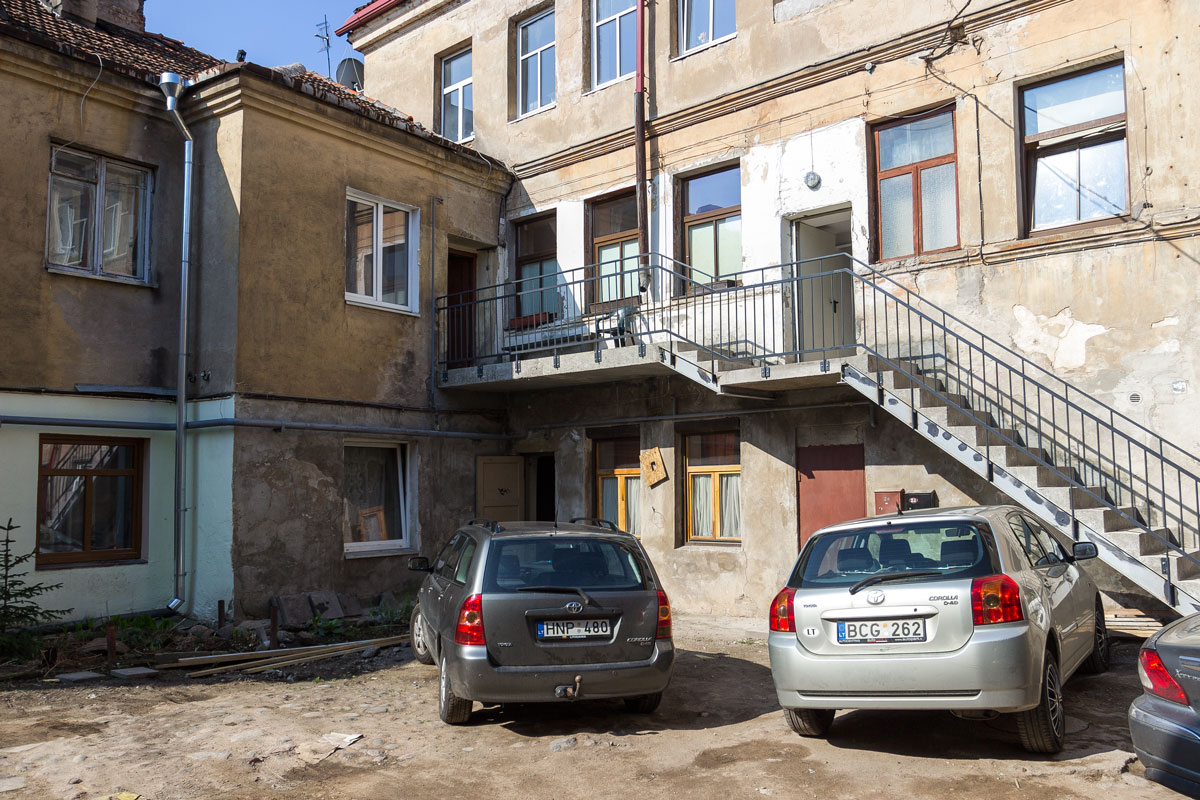 In reality, it's not.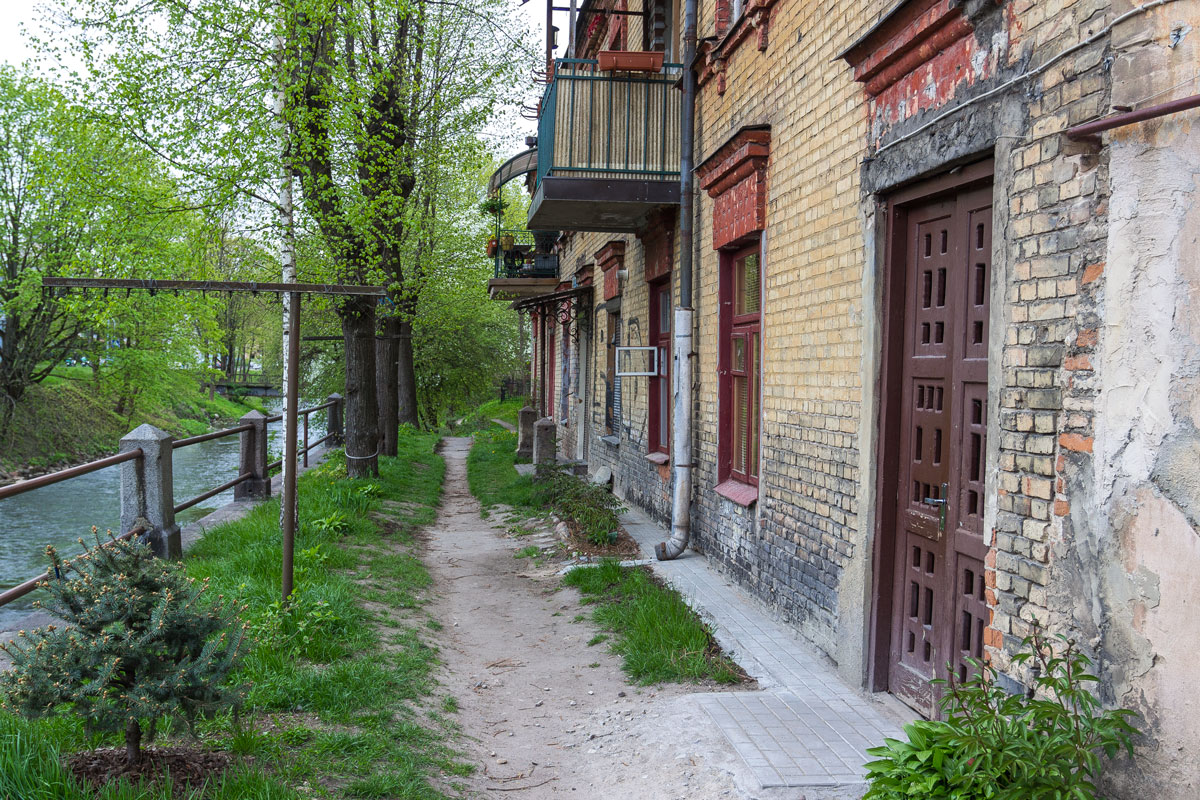 Everything looks quite run-down, although there is no blatant devastation.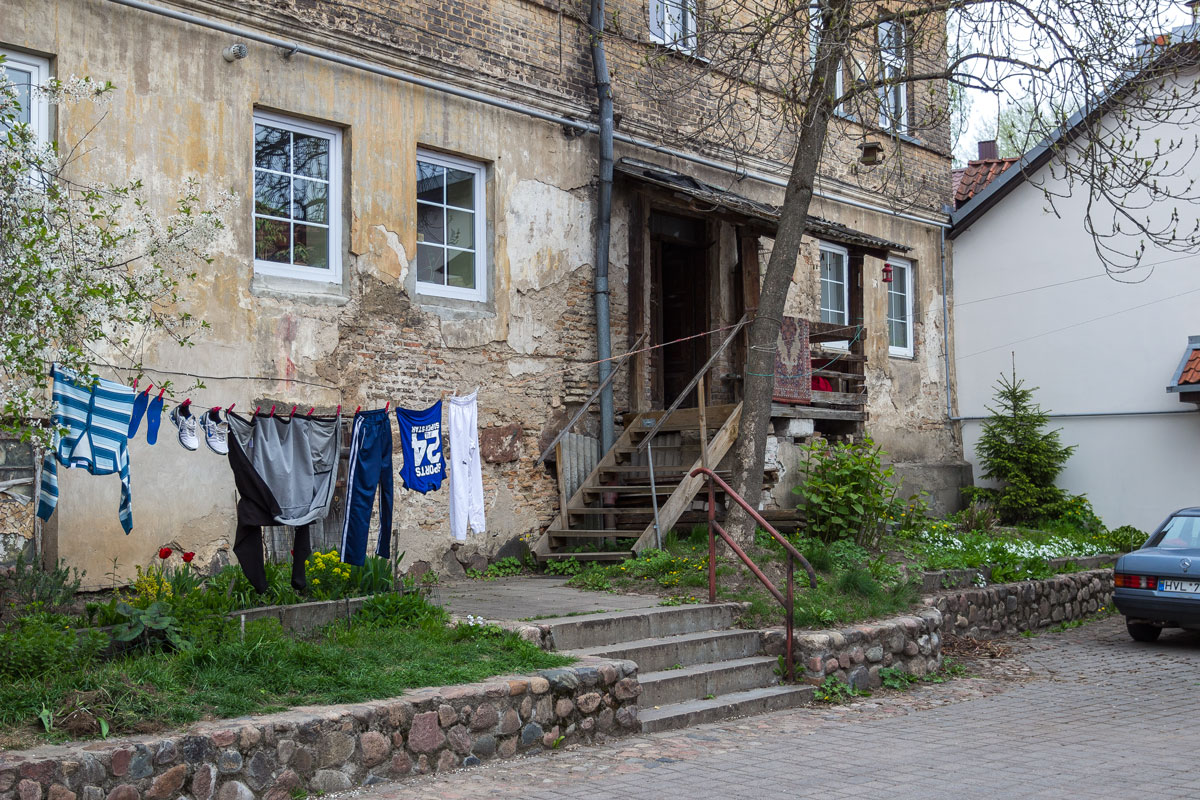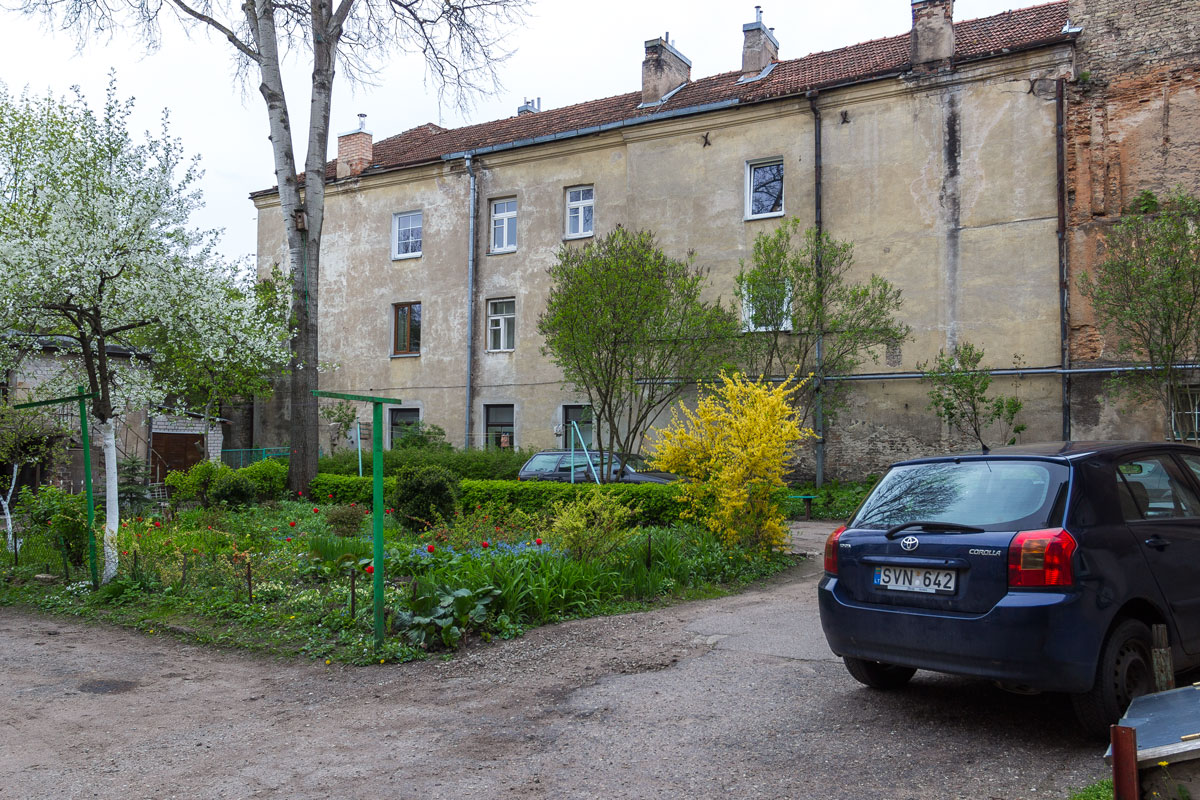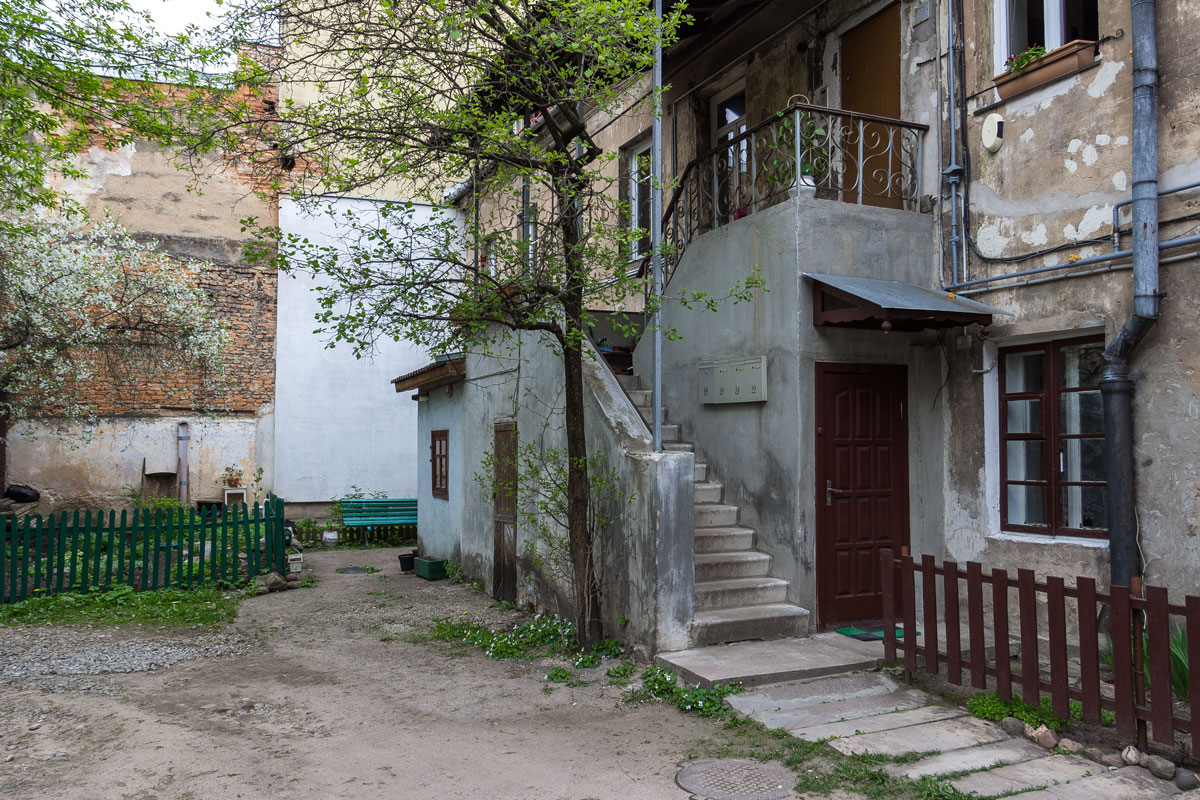 Entrance.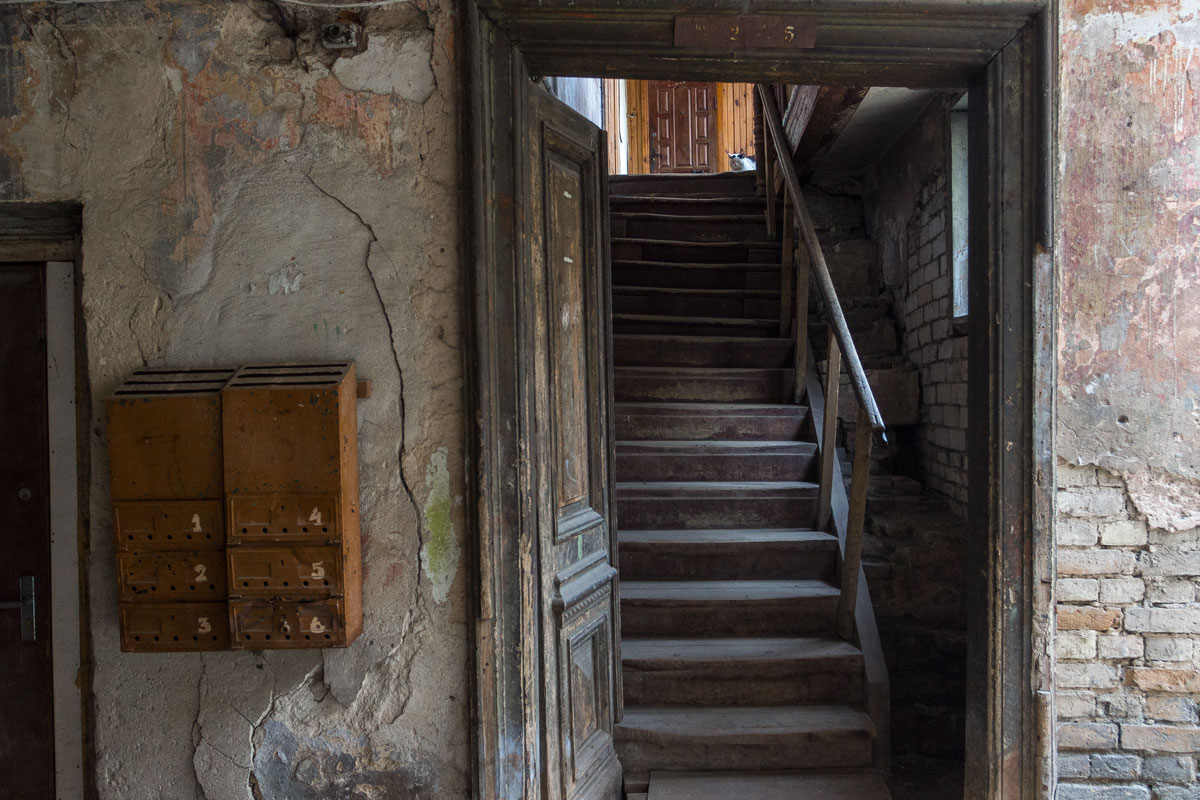 Facades.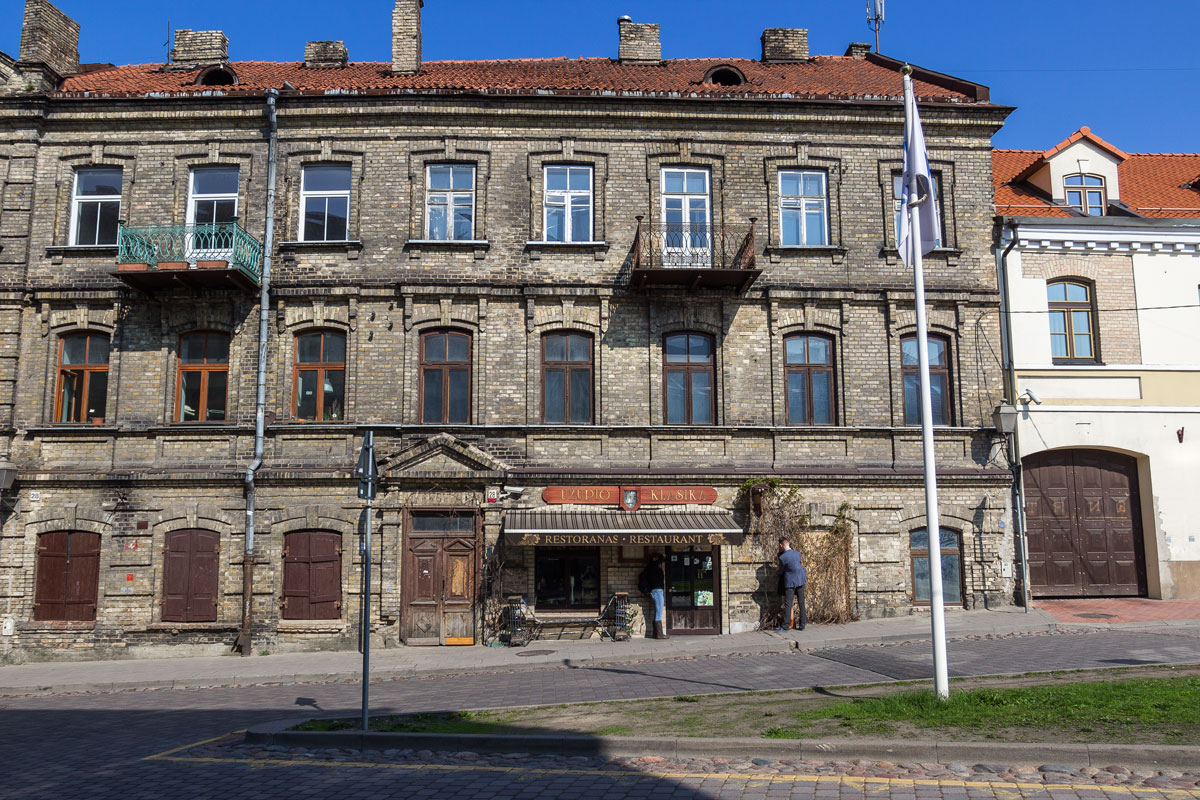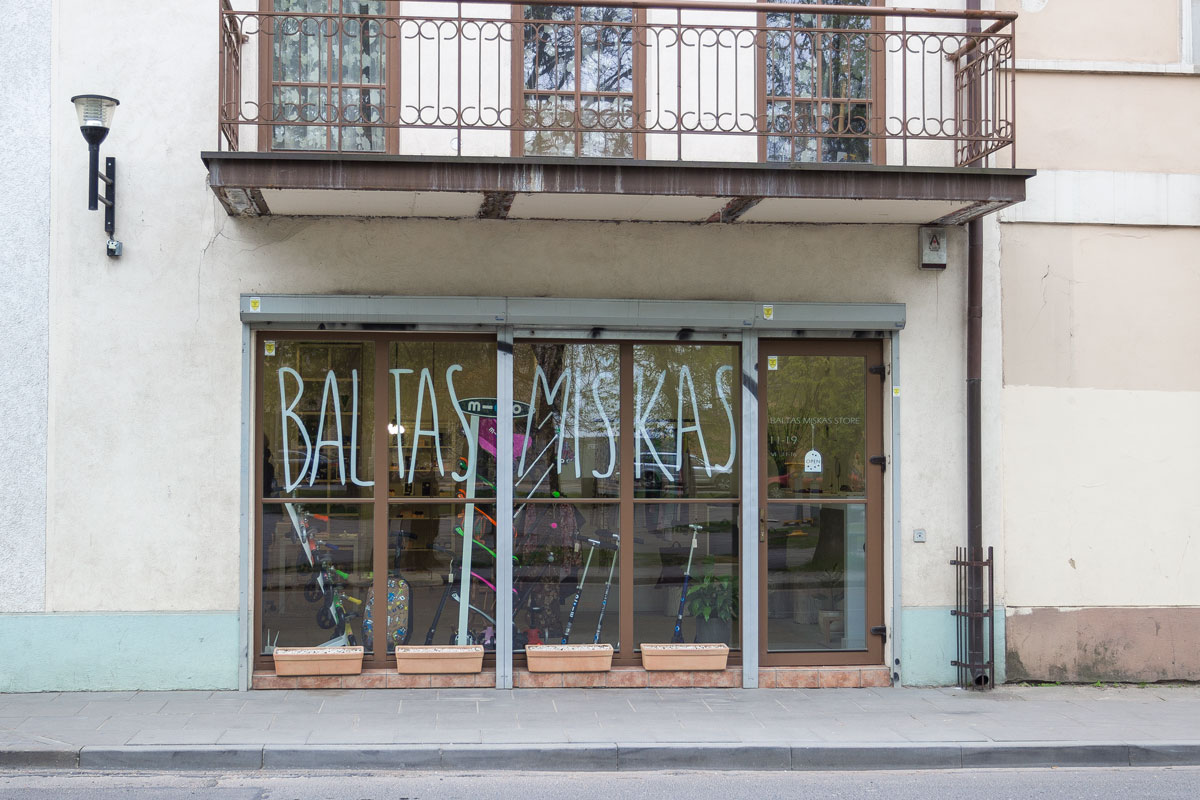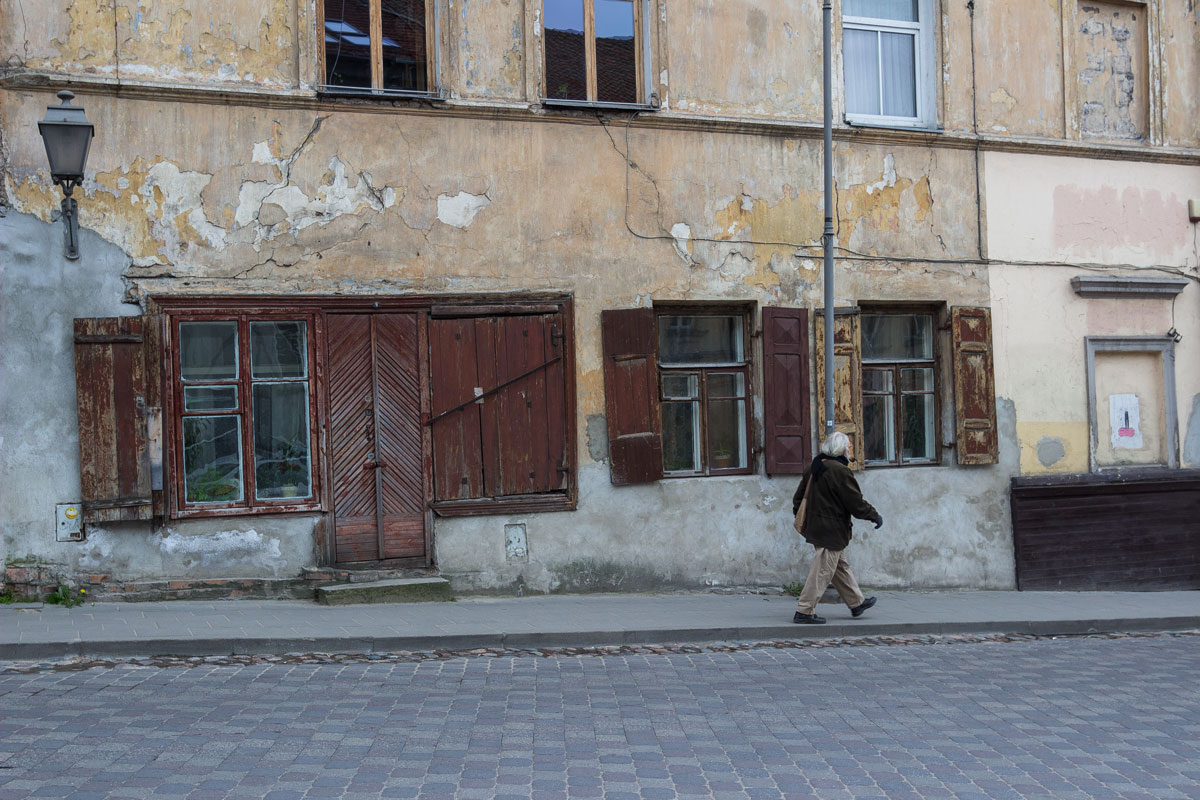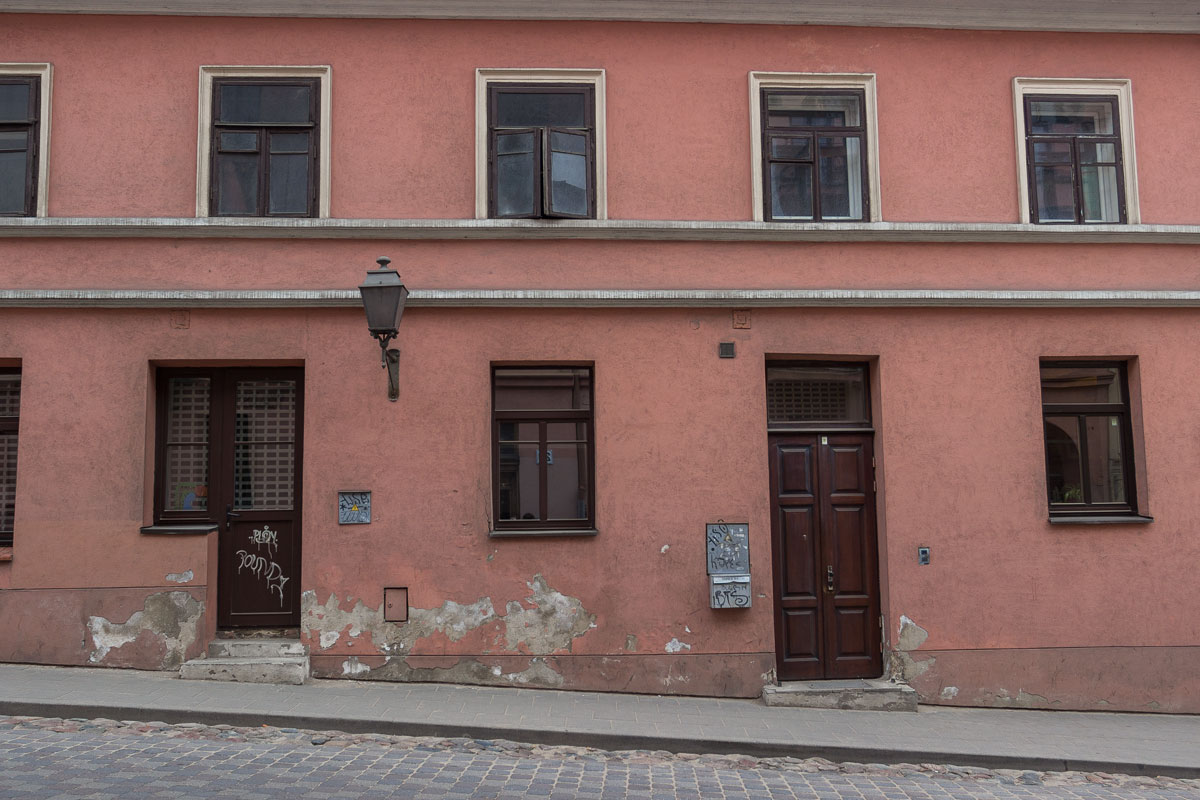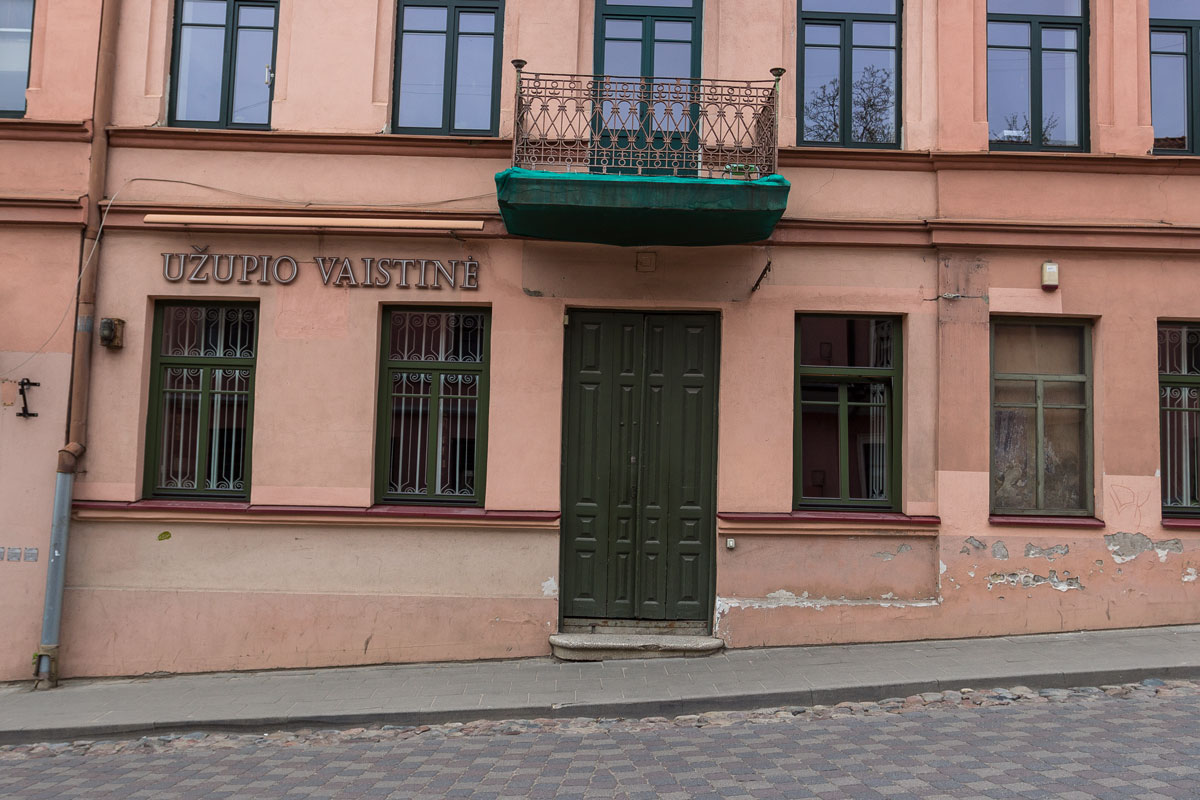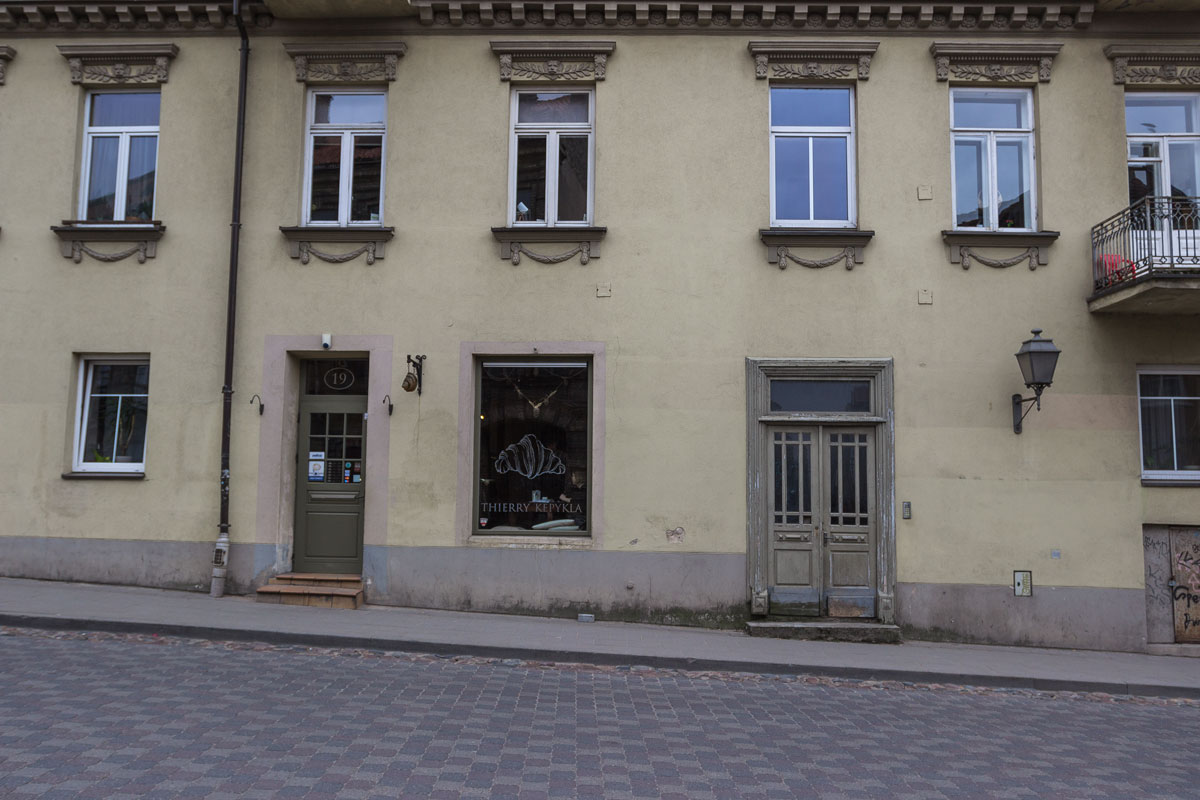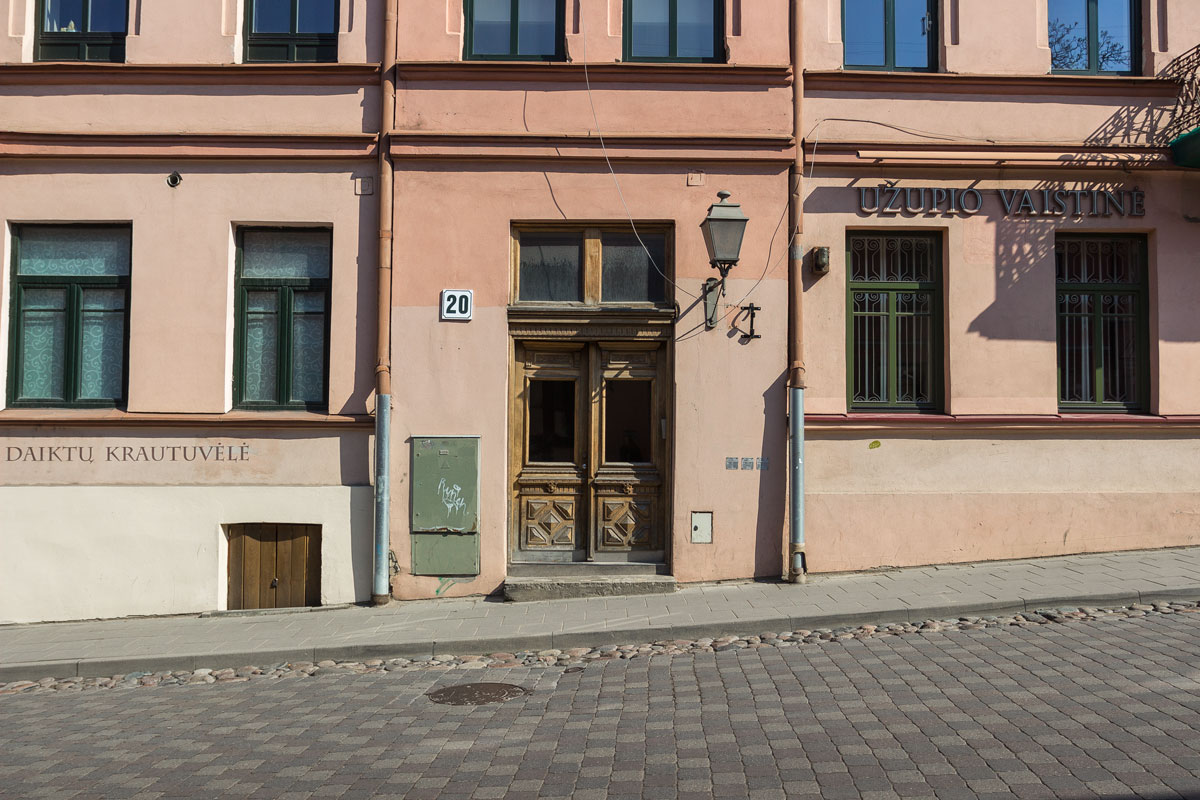 Details.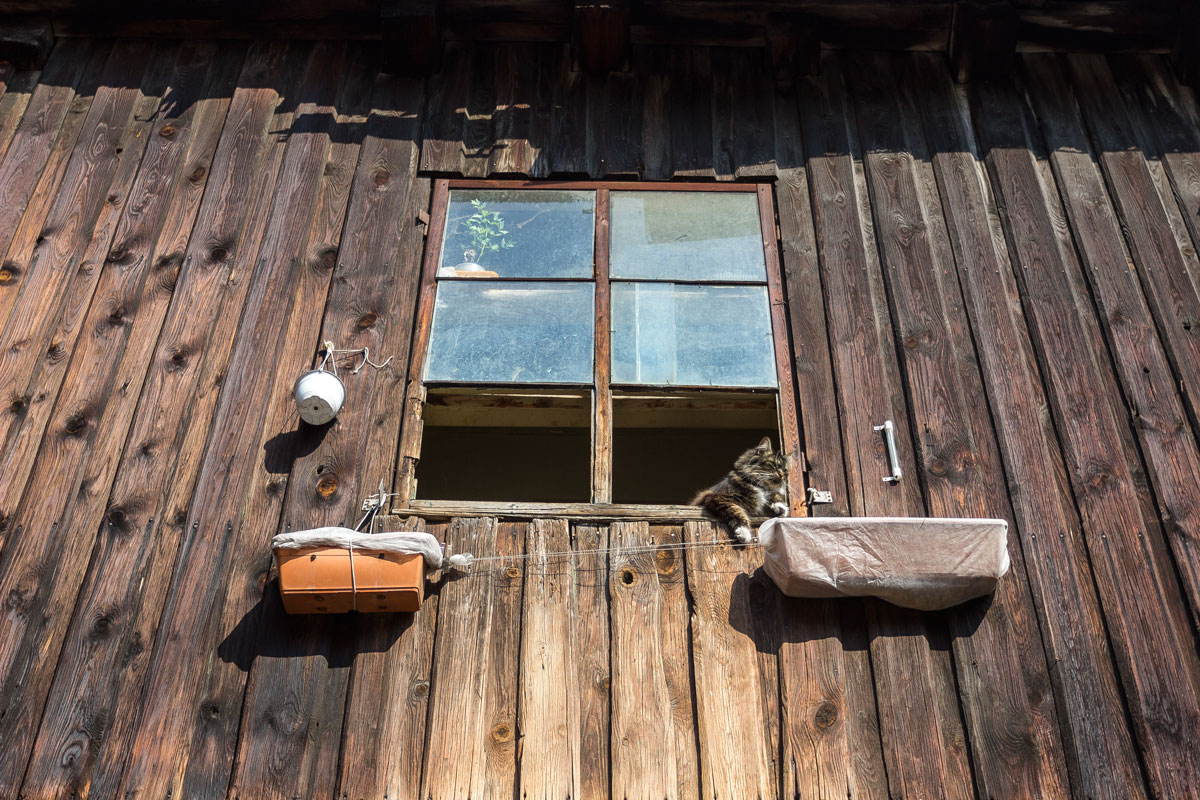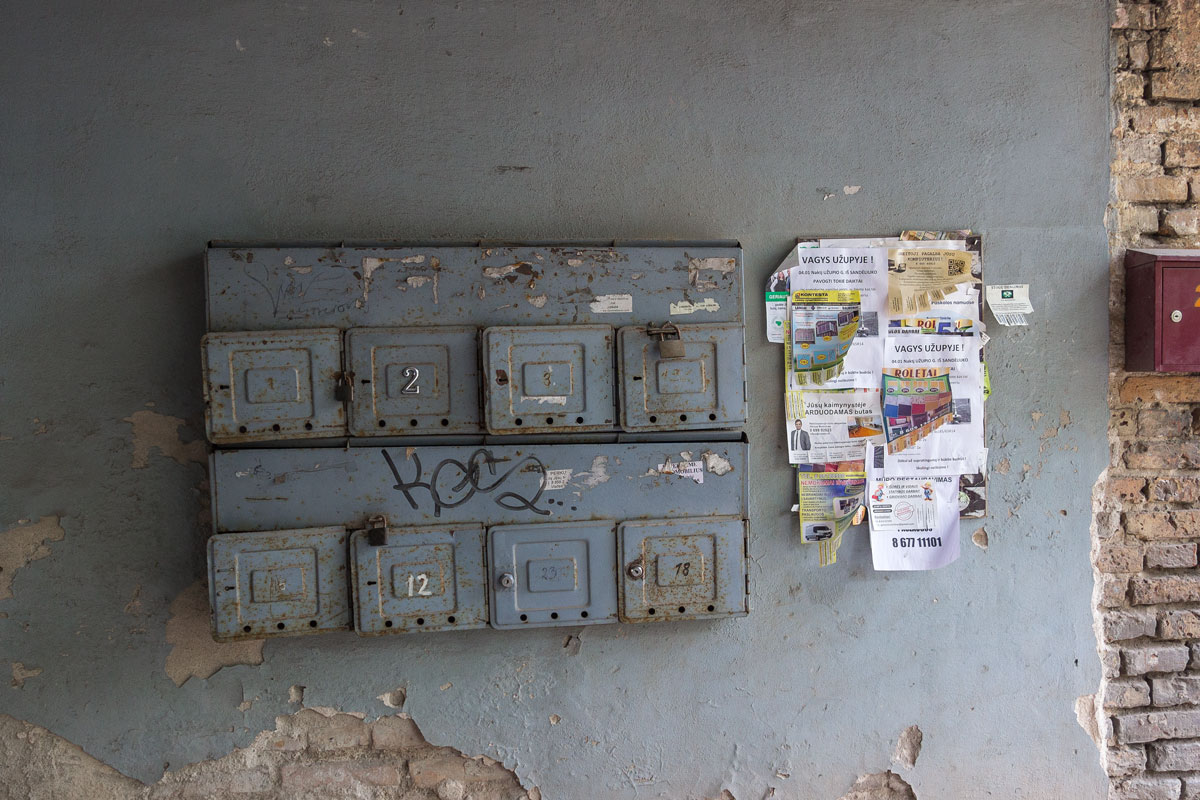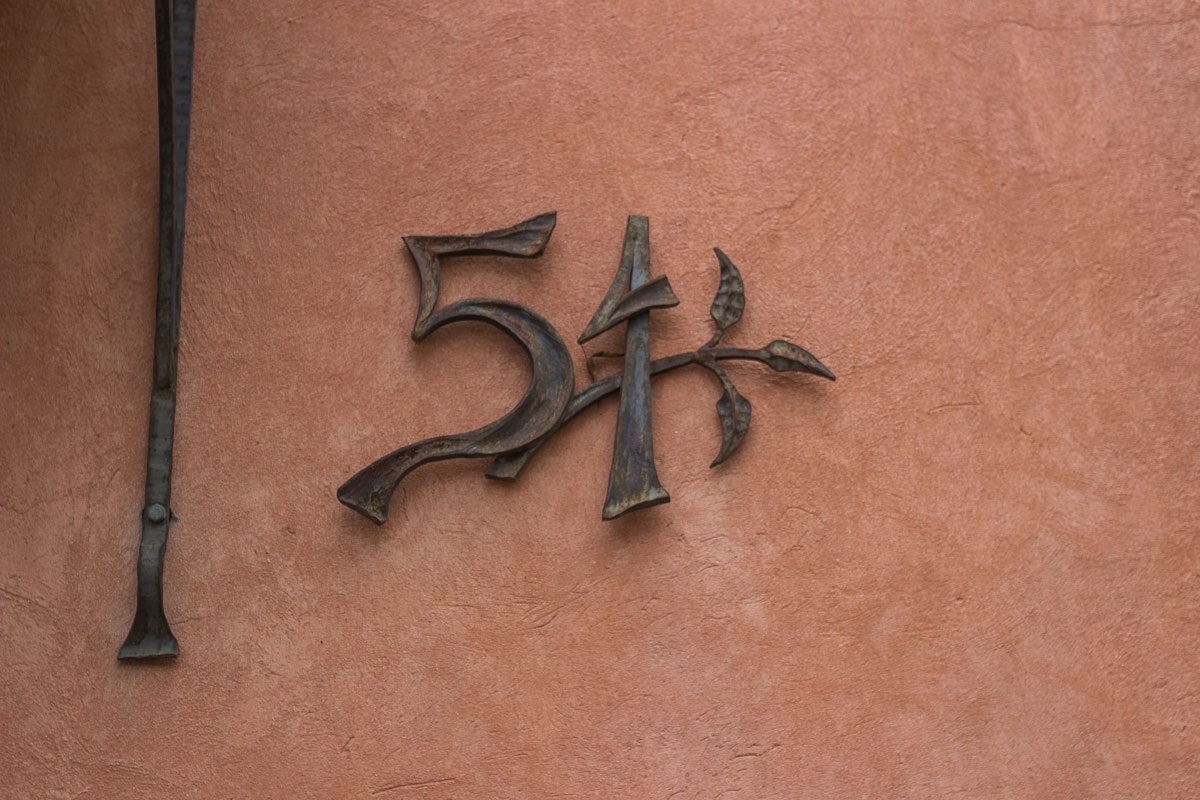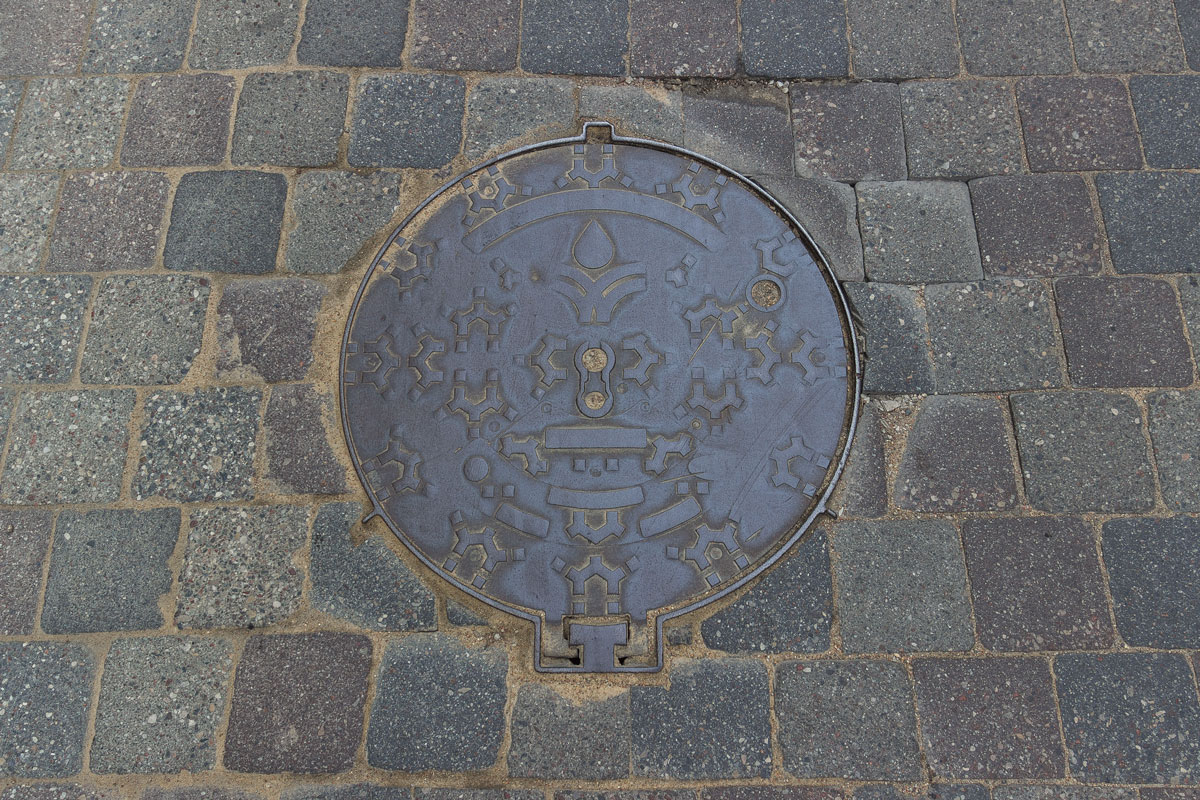 Art objects.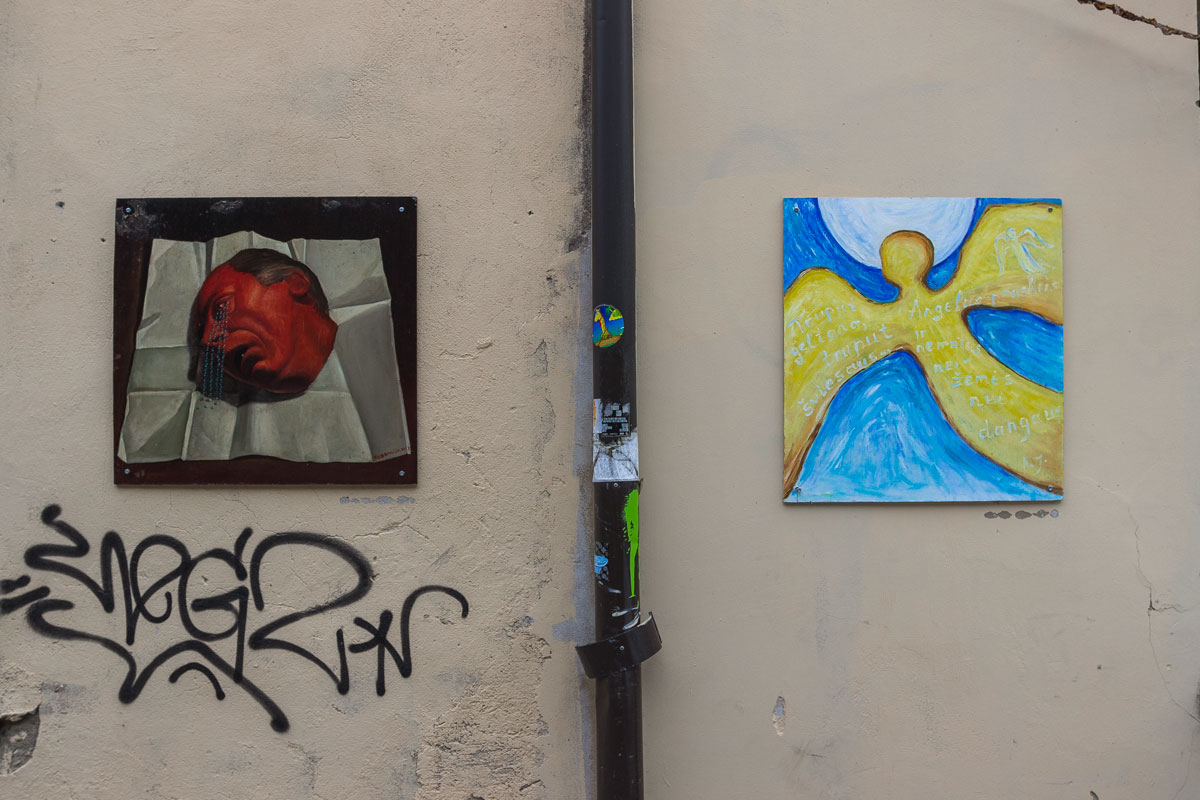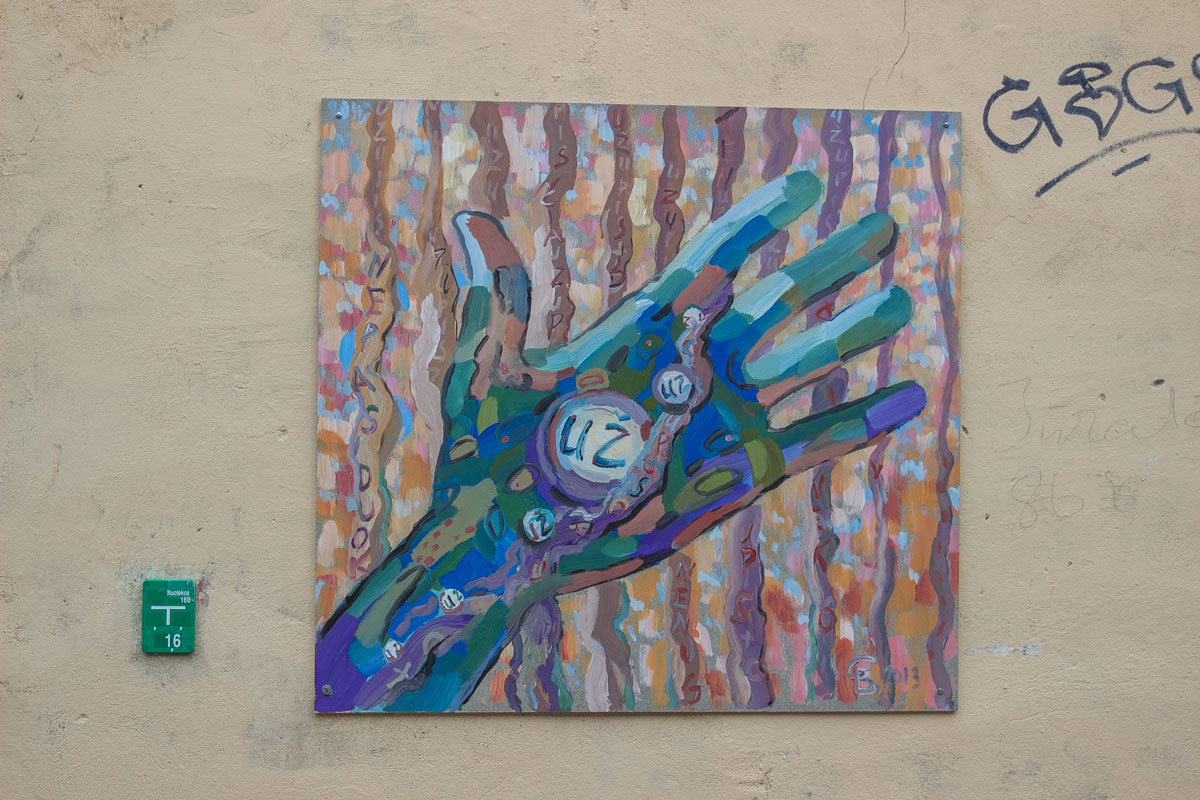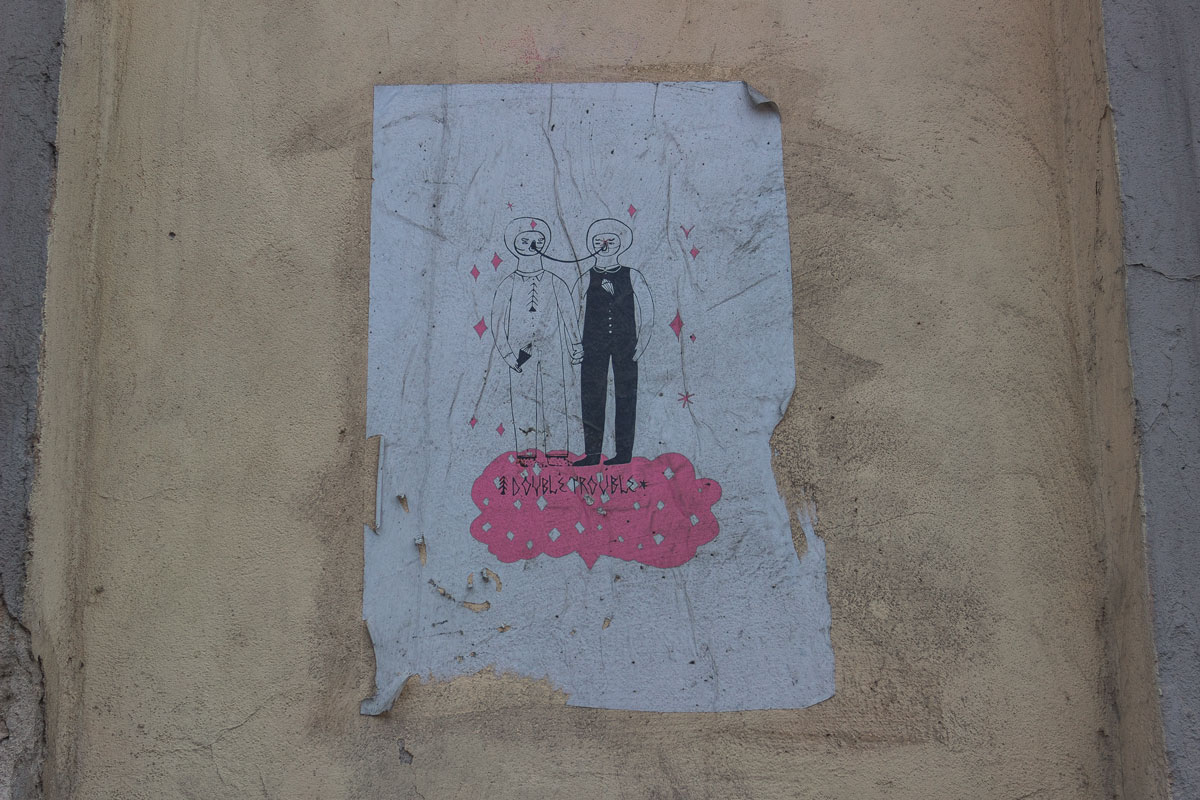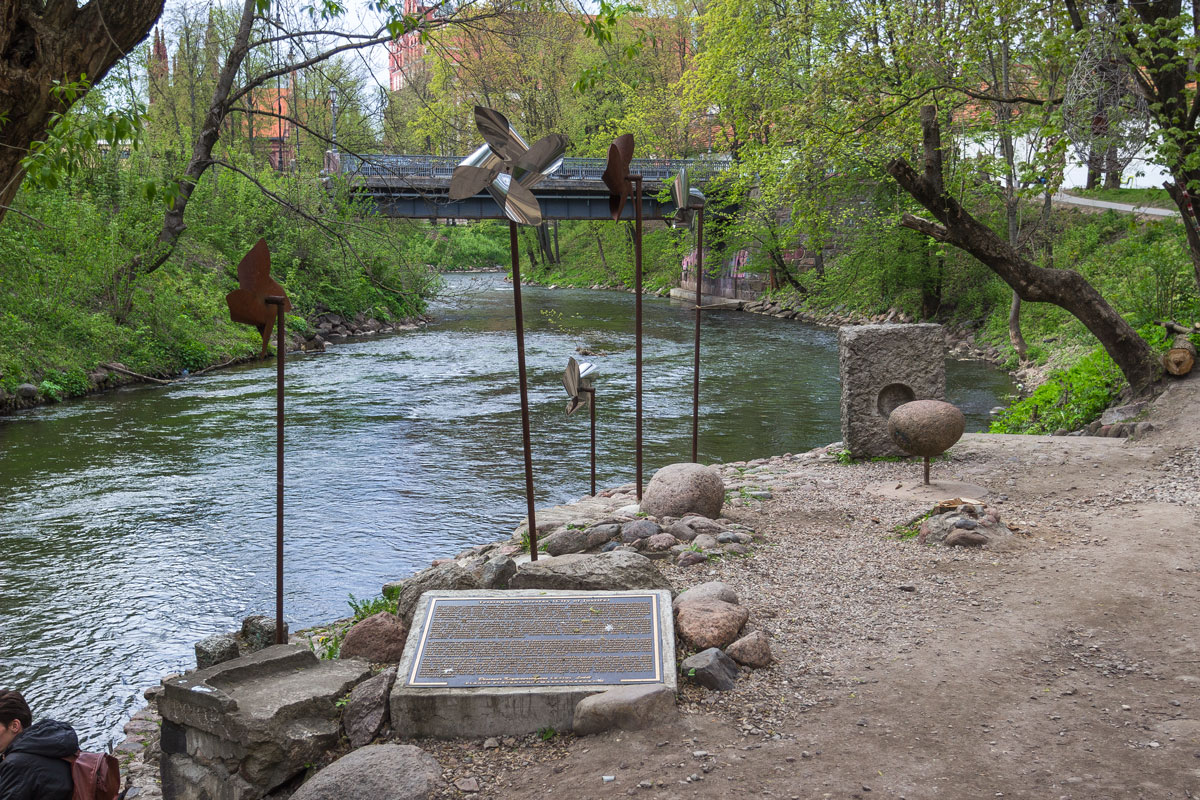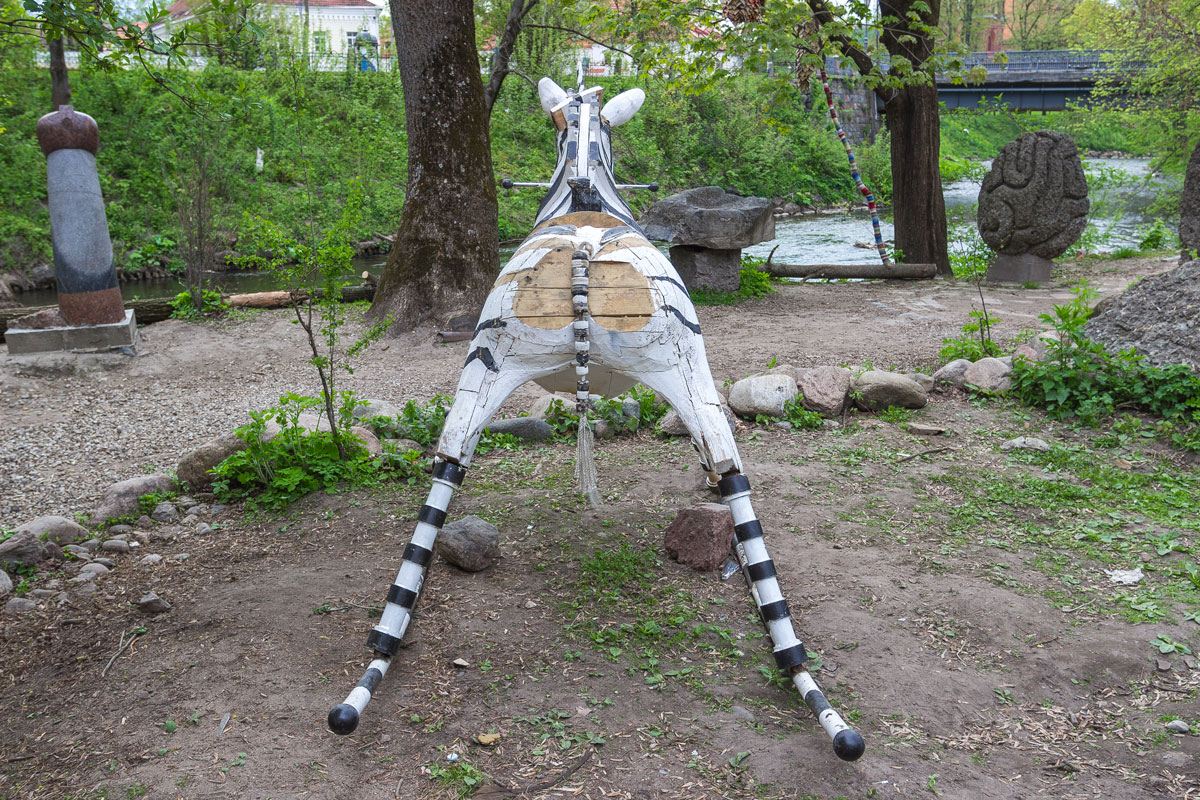 Dear mother.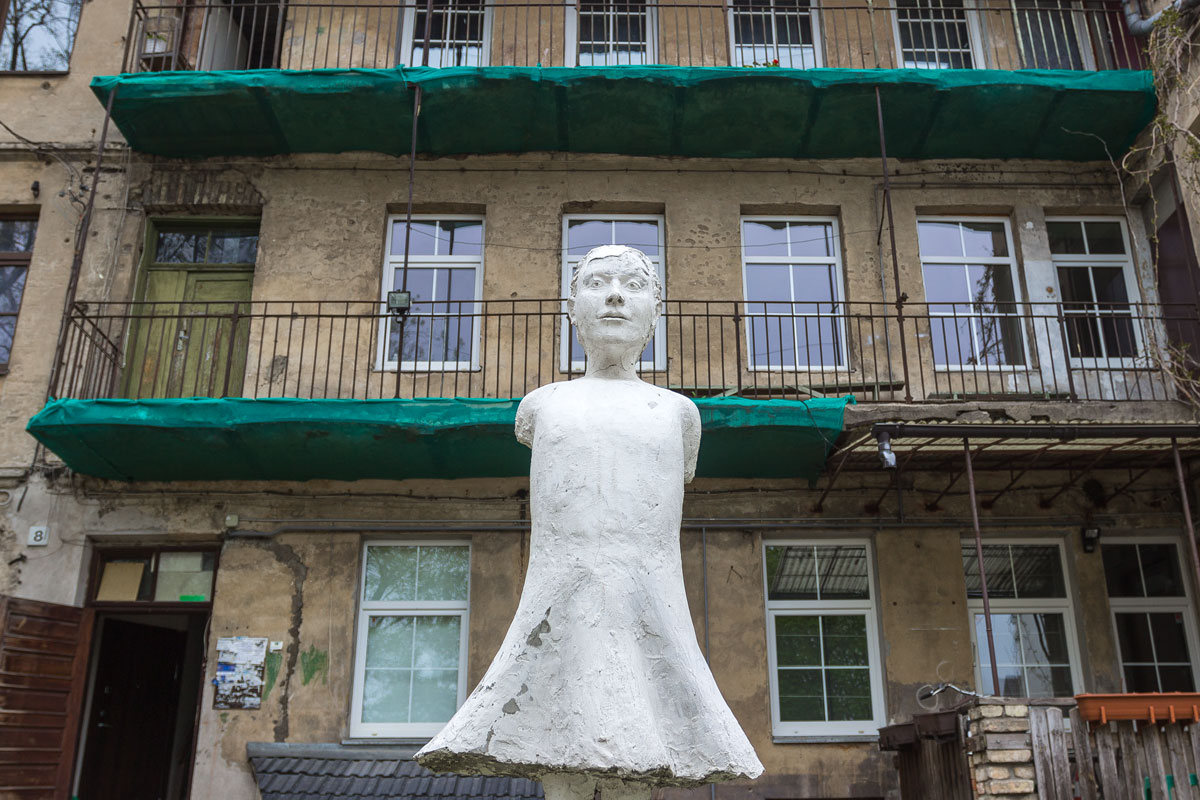 Center
Užupis takes root a little more towards the center of Vilnius. Literatorov Street is located nearby.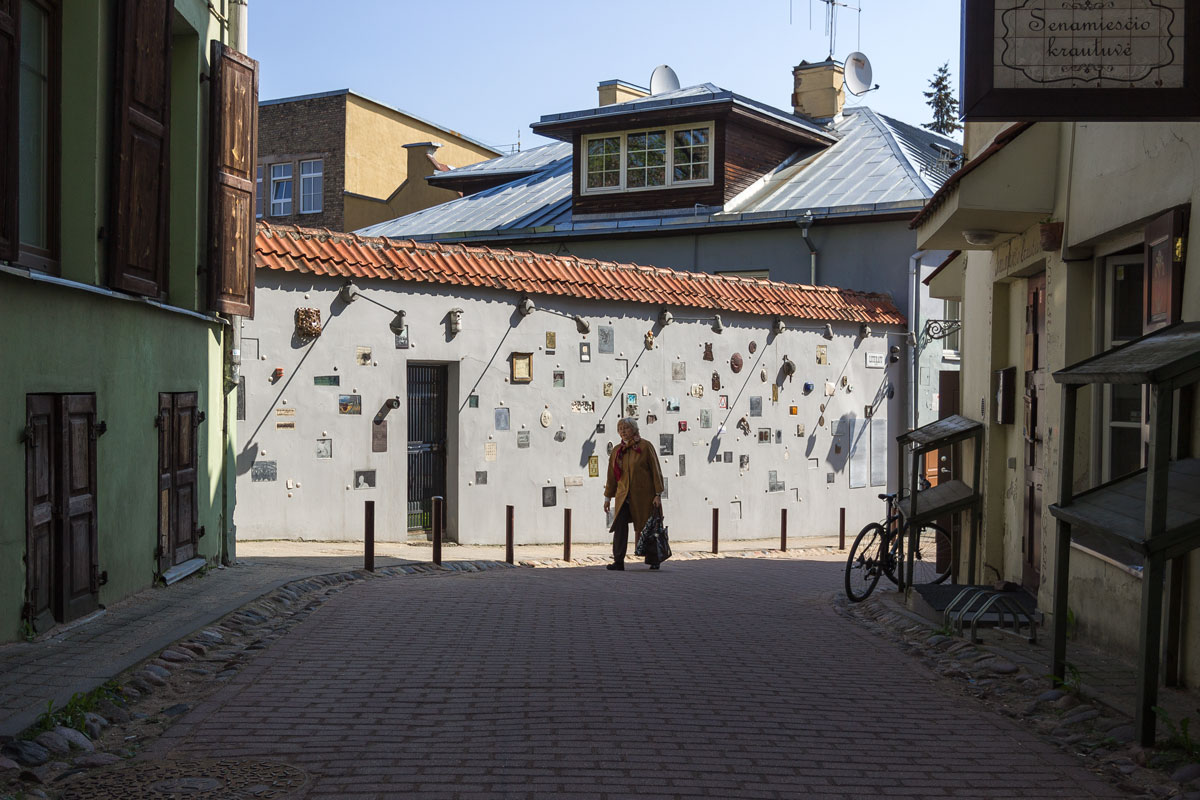 Vilnius is still striving to be a cozy city. Every now and then, you come across walls adorned with various embellishments.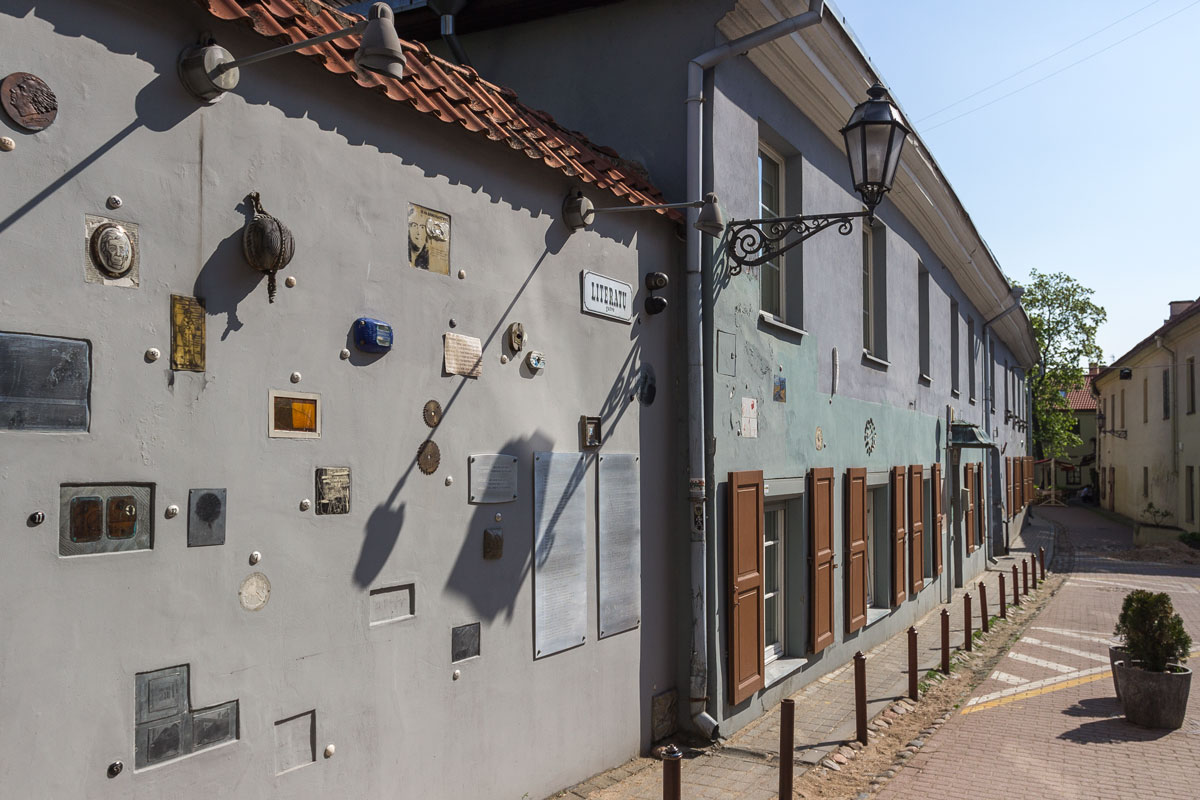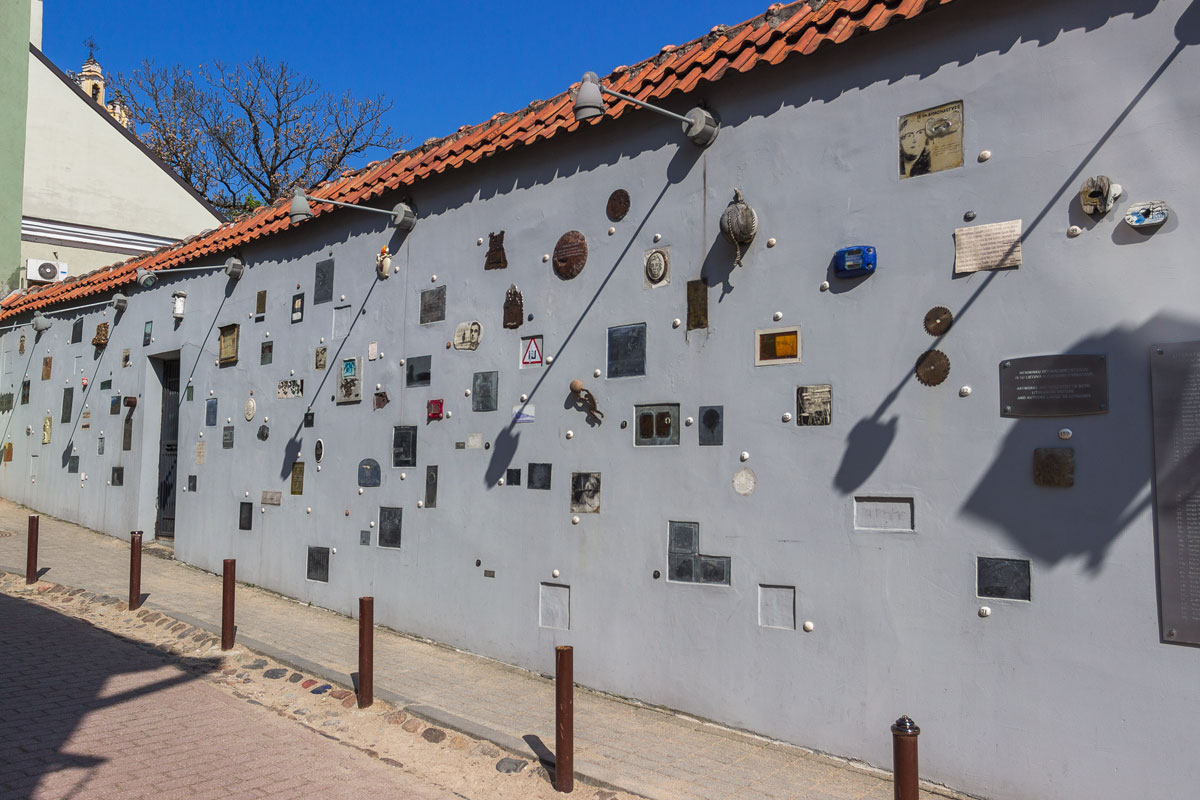 Someone clearly put in the effort to do this. It turned out quite nicely.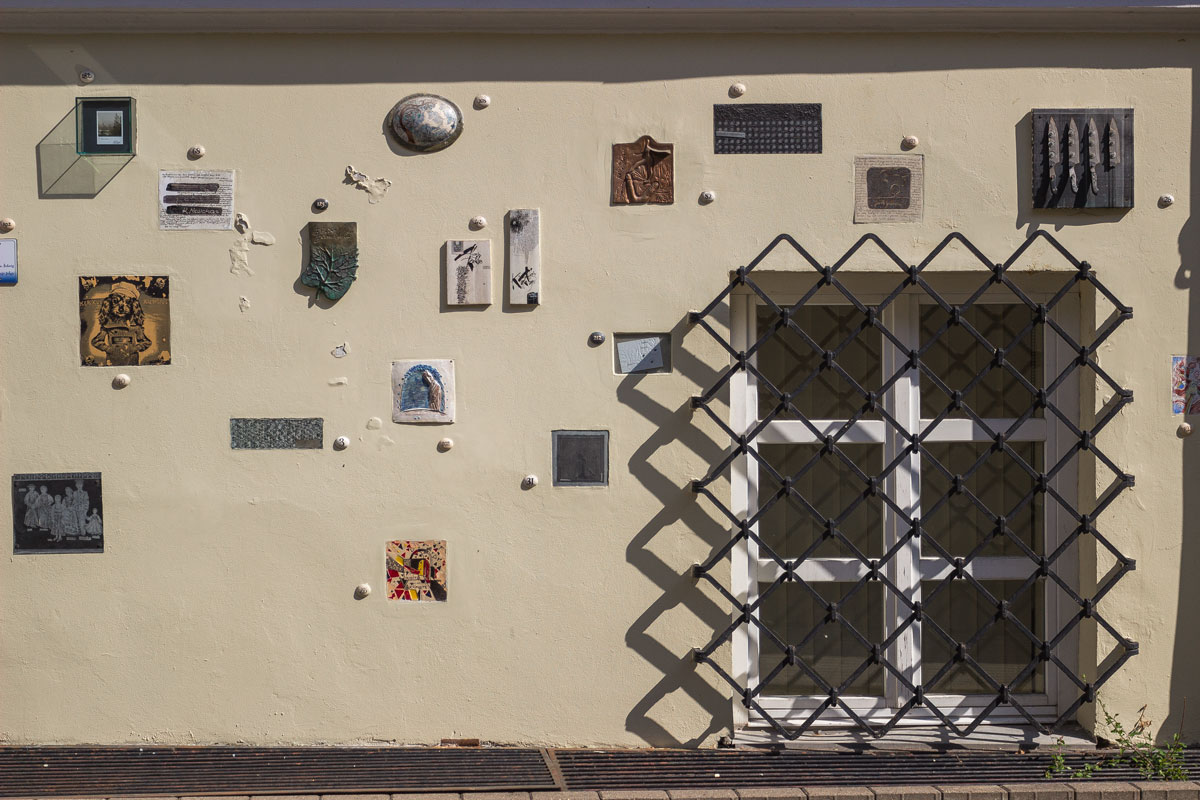 Closer to the center, the influence of Užupis gradually diminishes. A typical European city begins.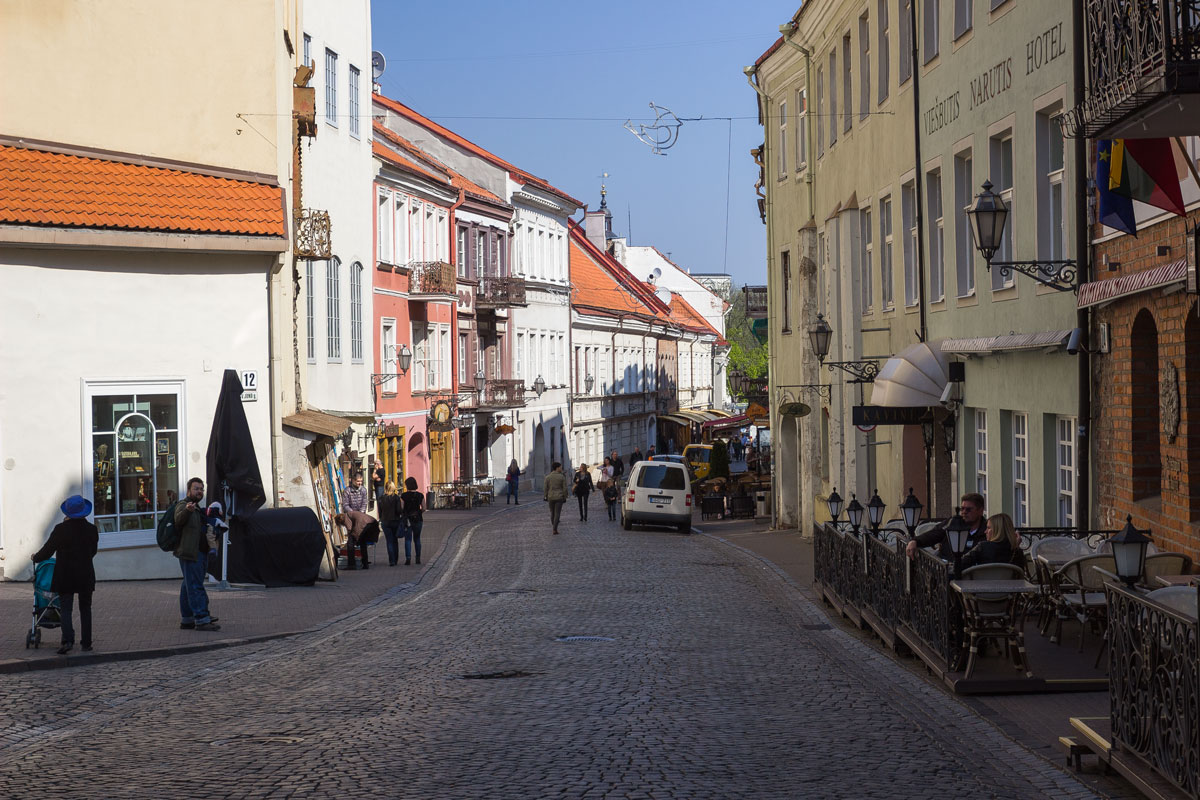 Streets.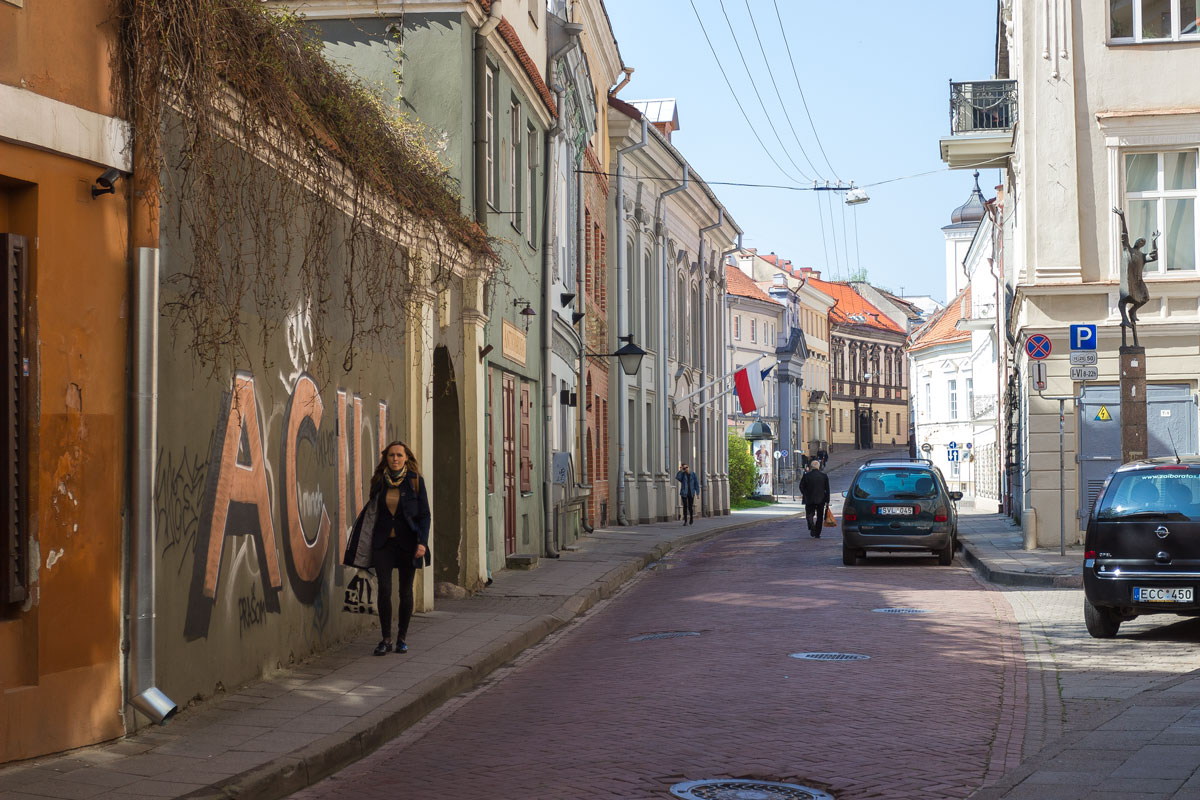 Most of the streets are very narrow. There are hardly any sidewalks.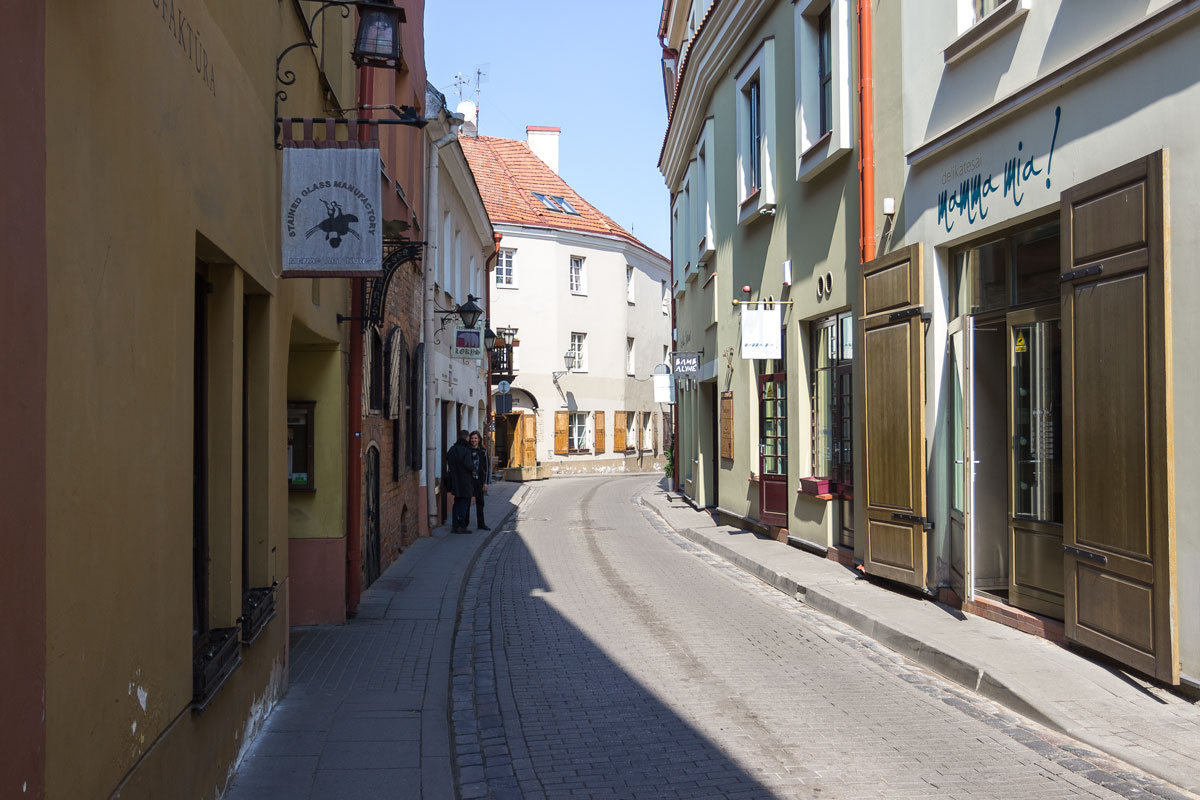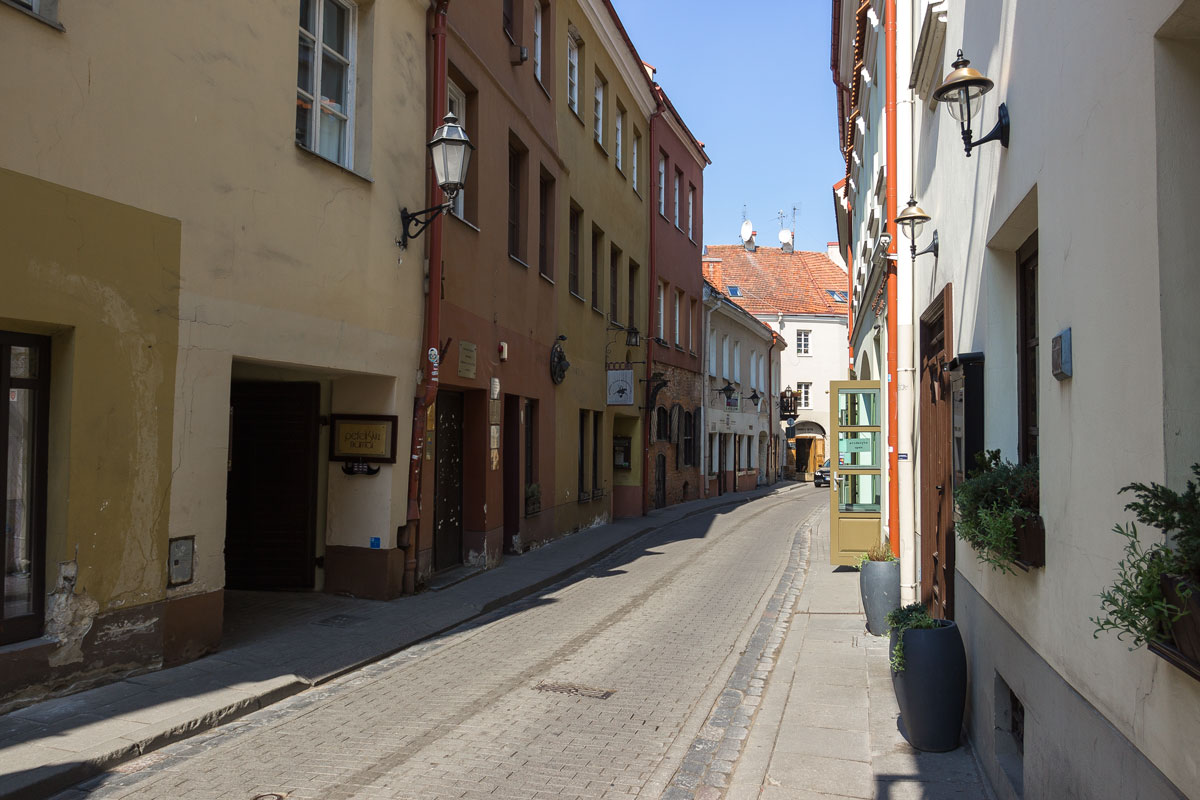 Some people don't like this and take matters into their own hands by setting up a summer café, blocking the passage. Only one table fits in a row. However, it creates a cozy atmosphere.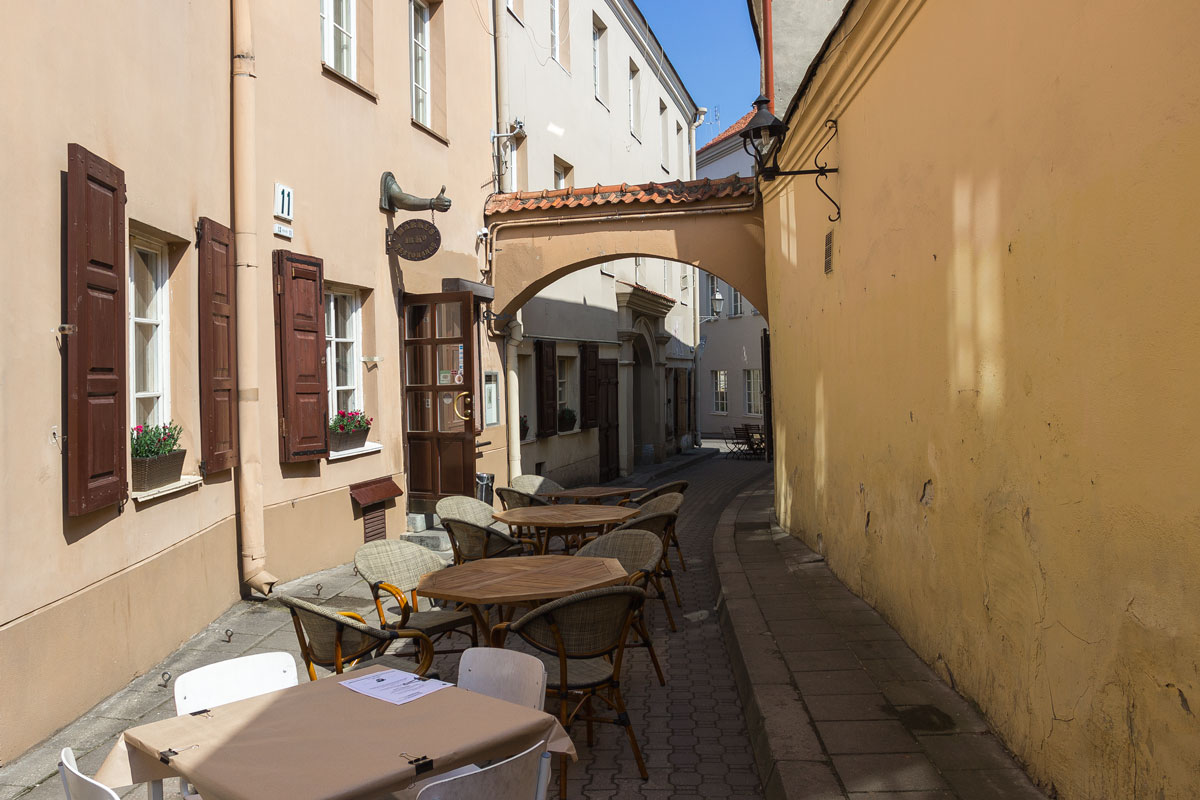 Instead of cafes, some people simply display flower beds or posters.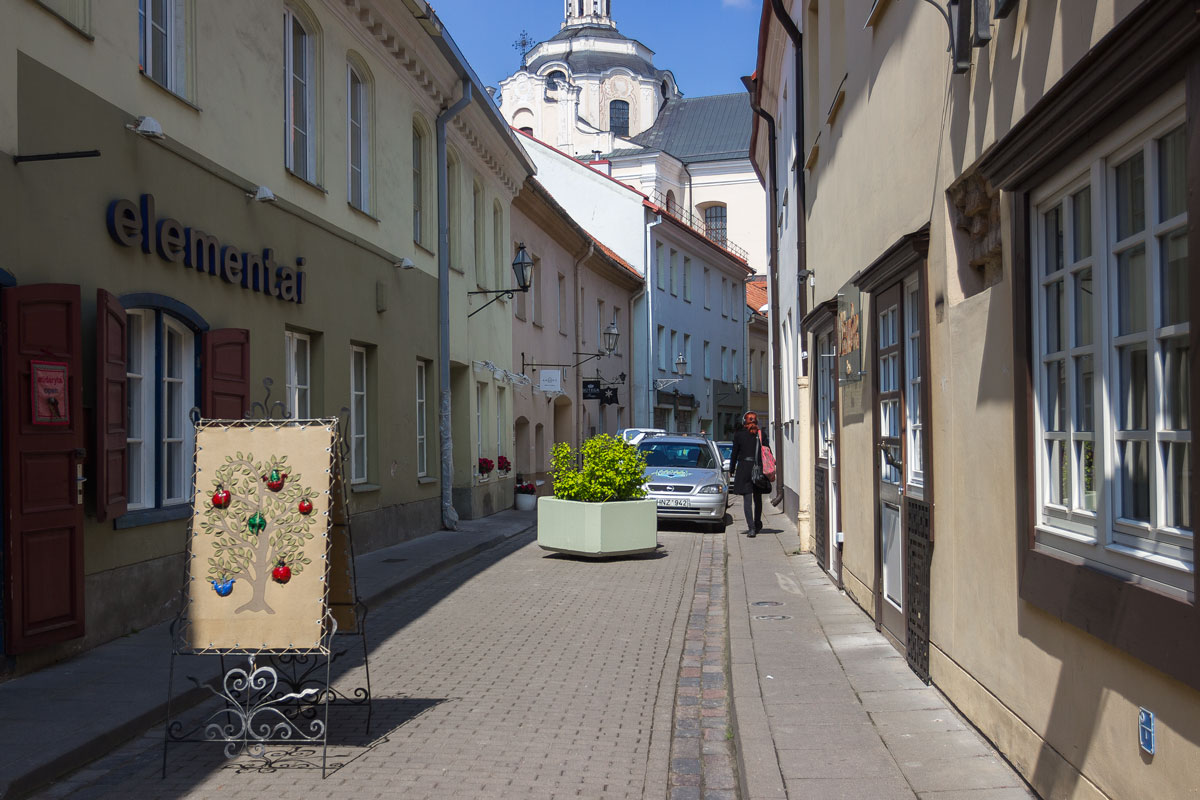 In Vilnius, the storefronts, cafes, restaurants, and shops are decorated much more vibrantly than in the pseudo-medieval Tallinn.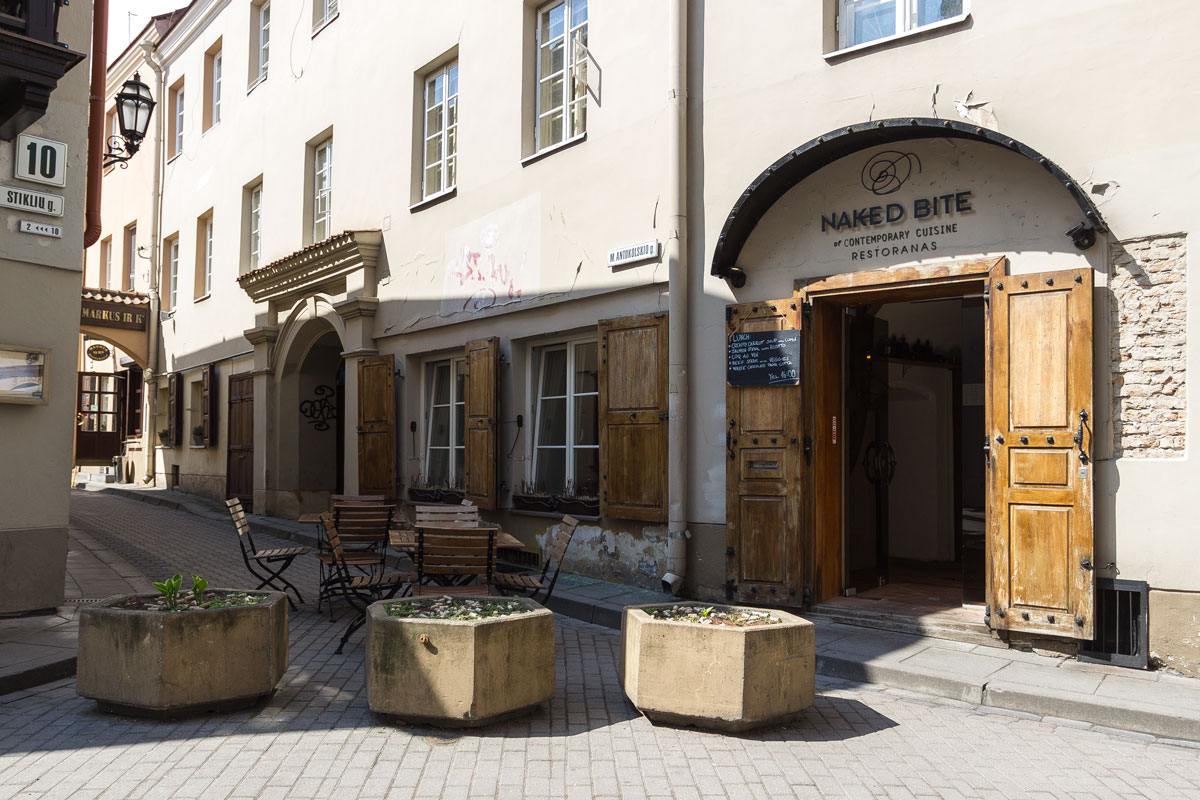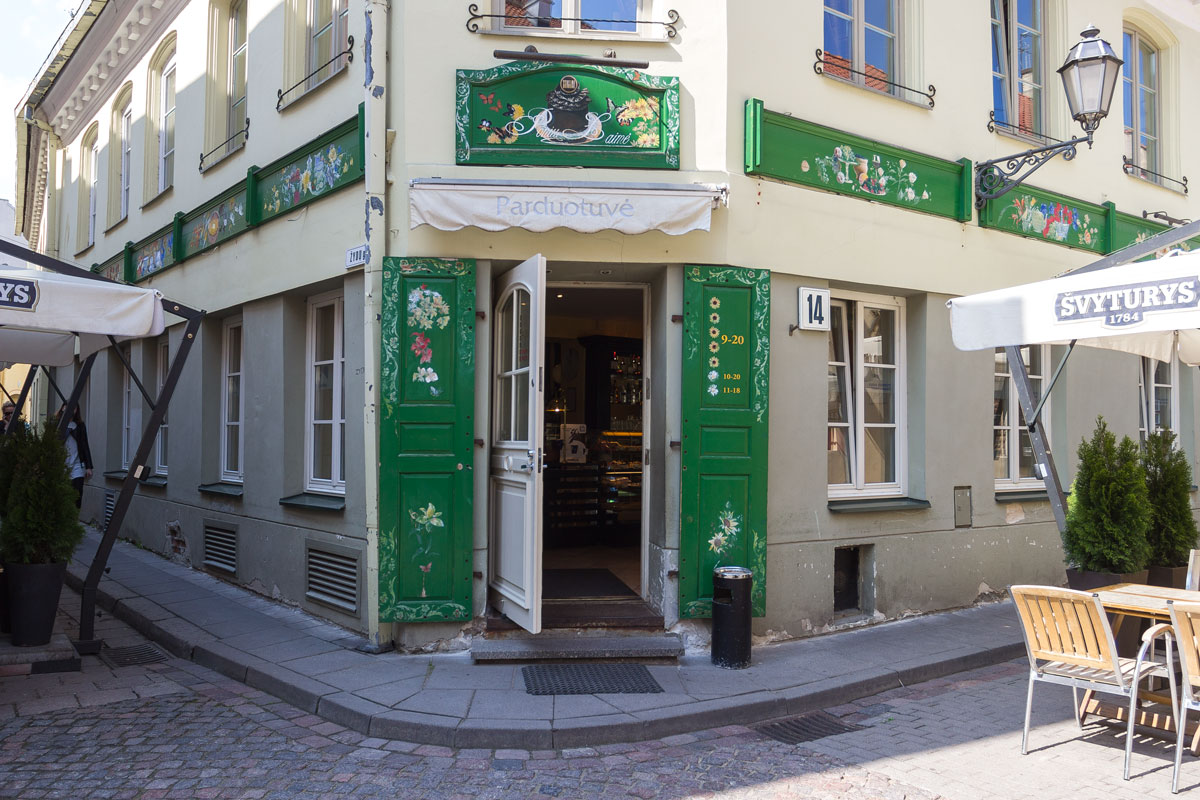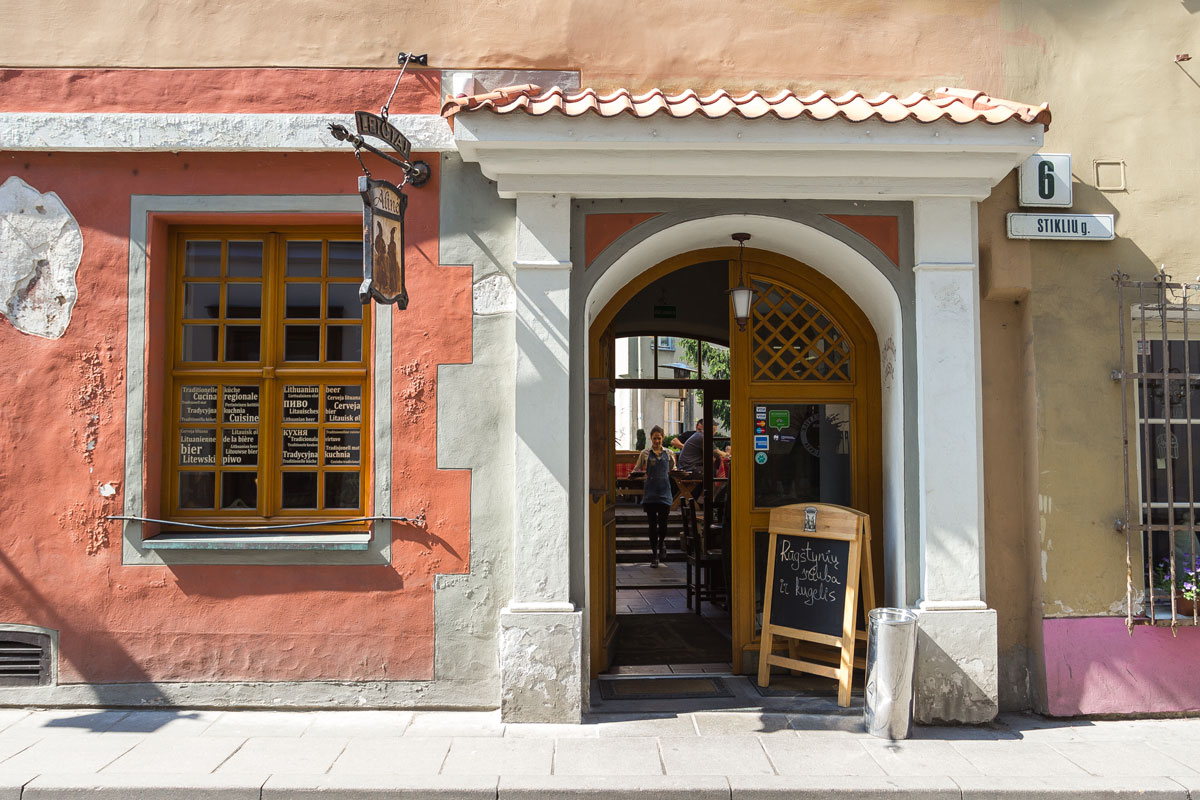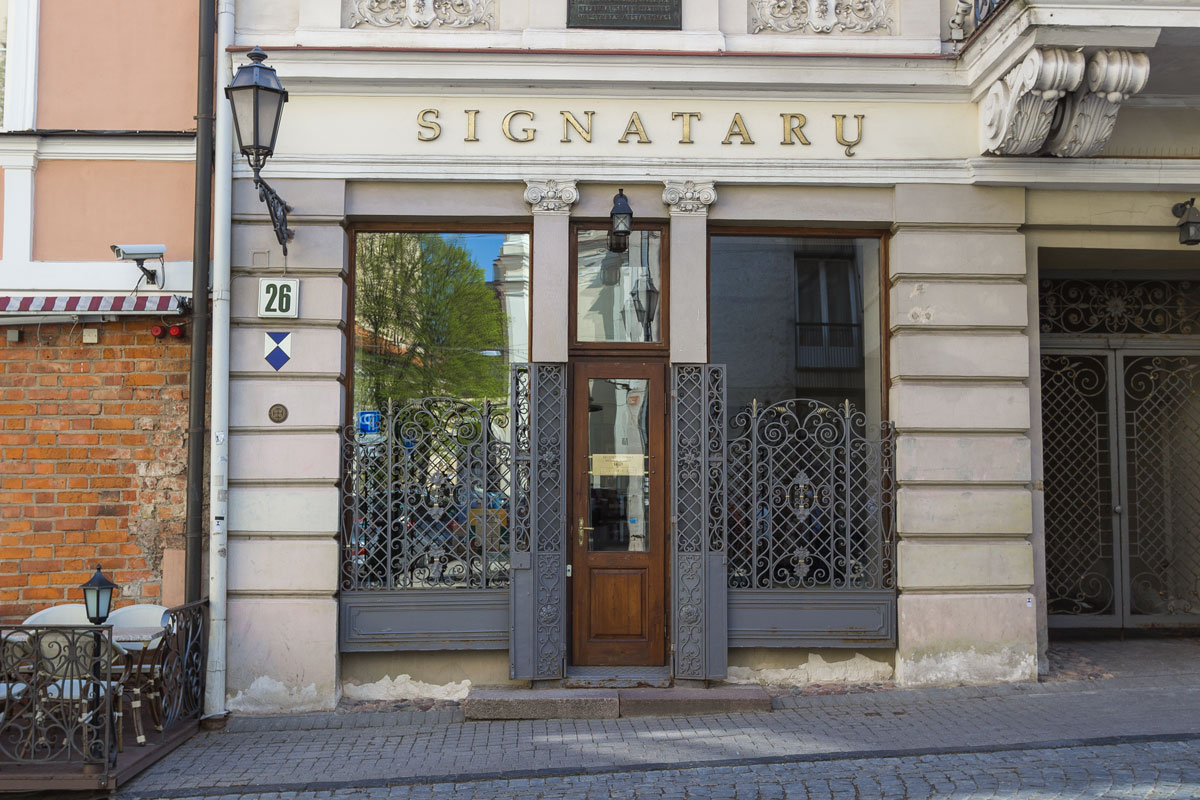 It is pleasant to walk here when there are no cars.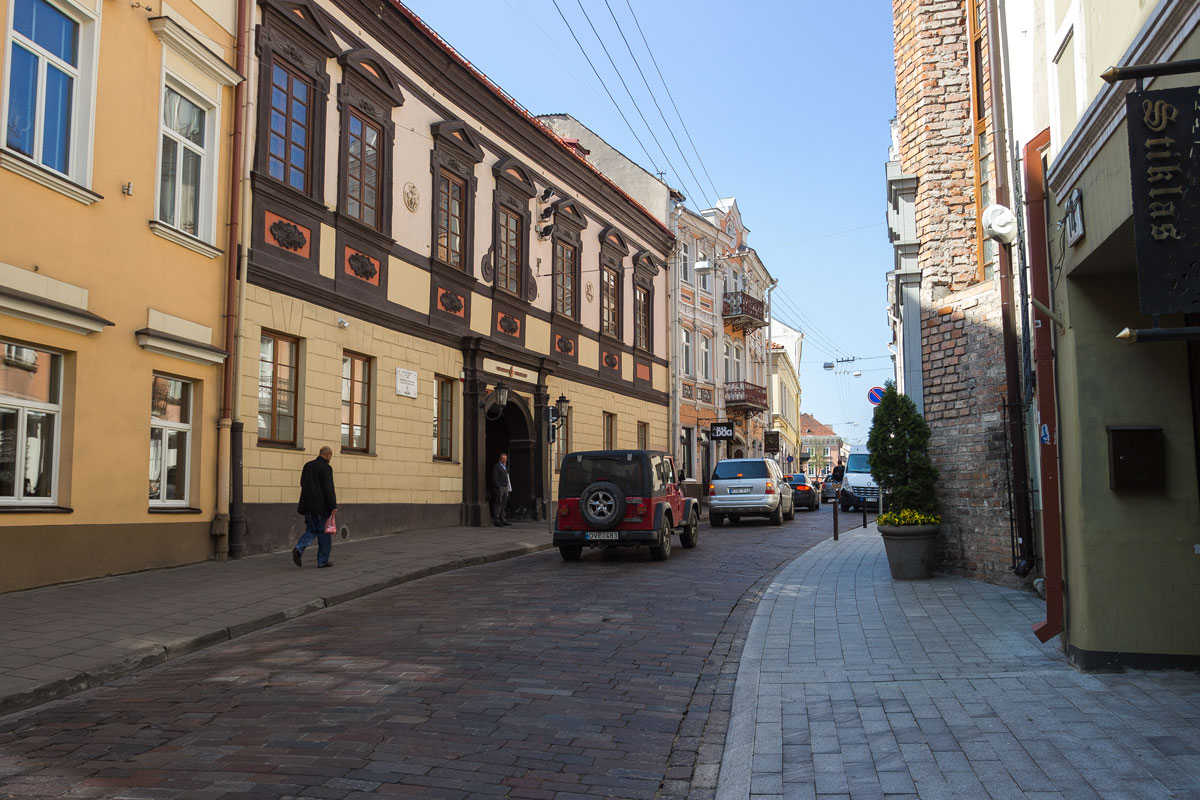 It's just unfortunate that cars exist.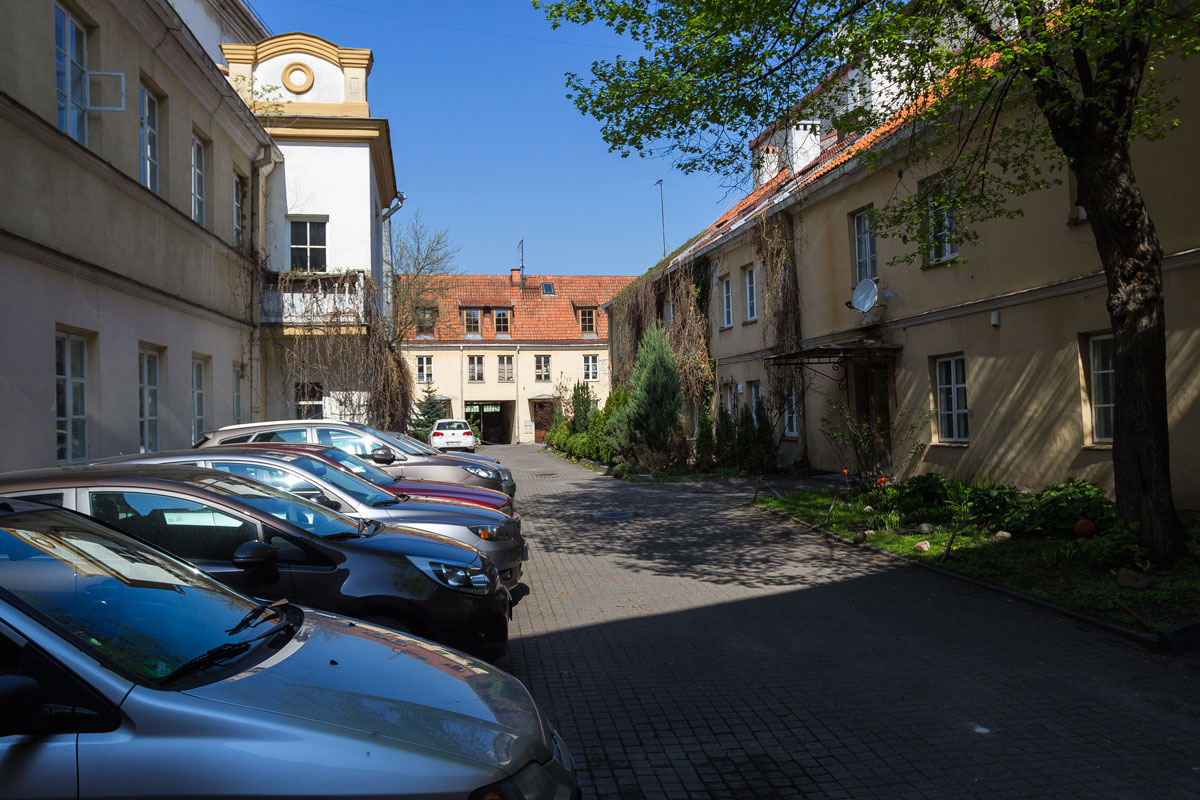 And so many.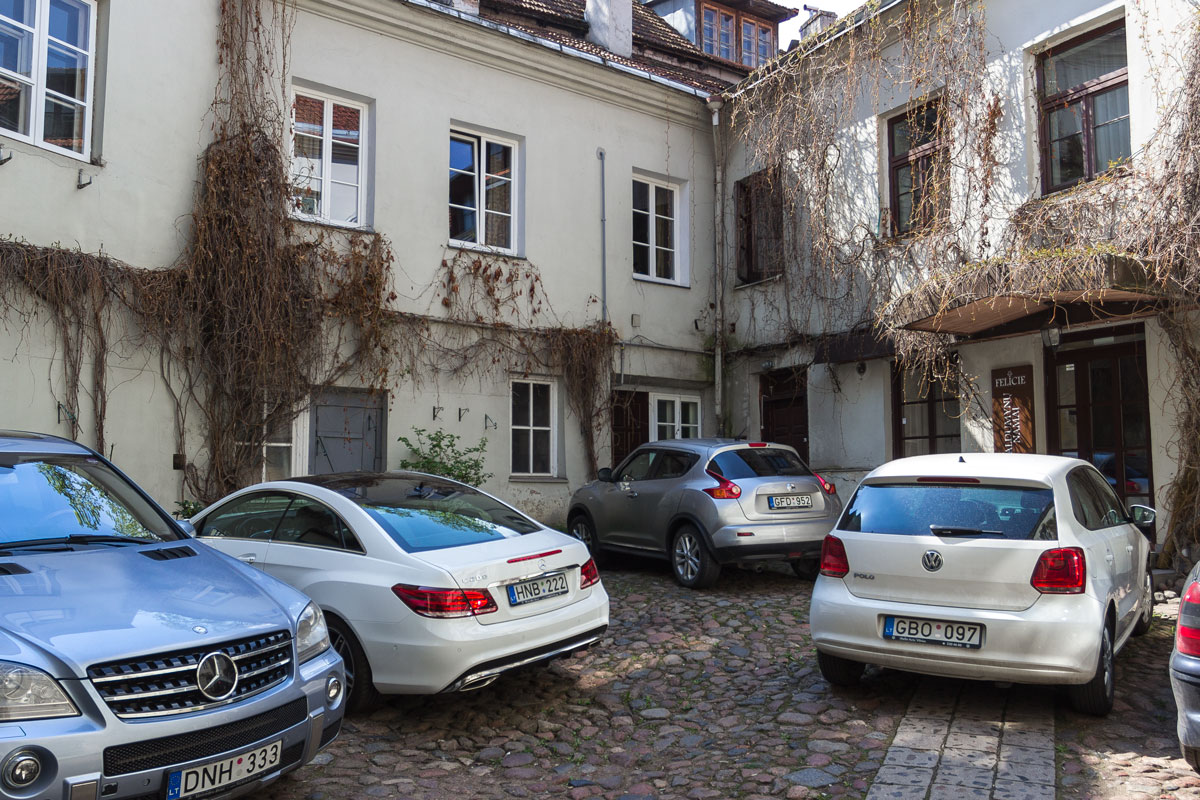 When someone is driving, everyone squeezes against the wall.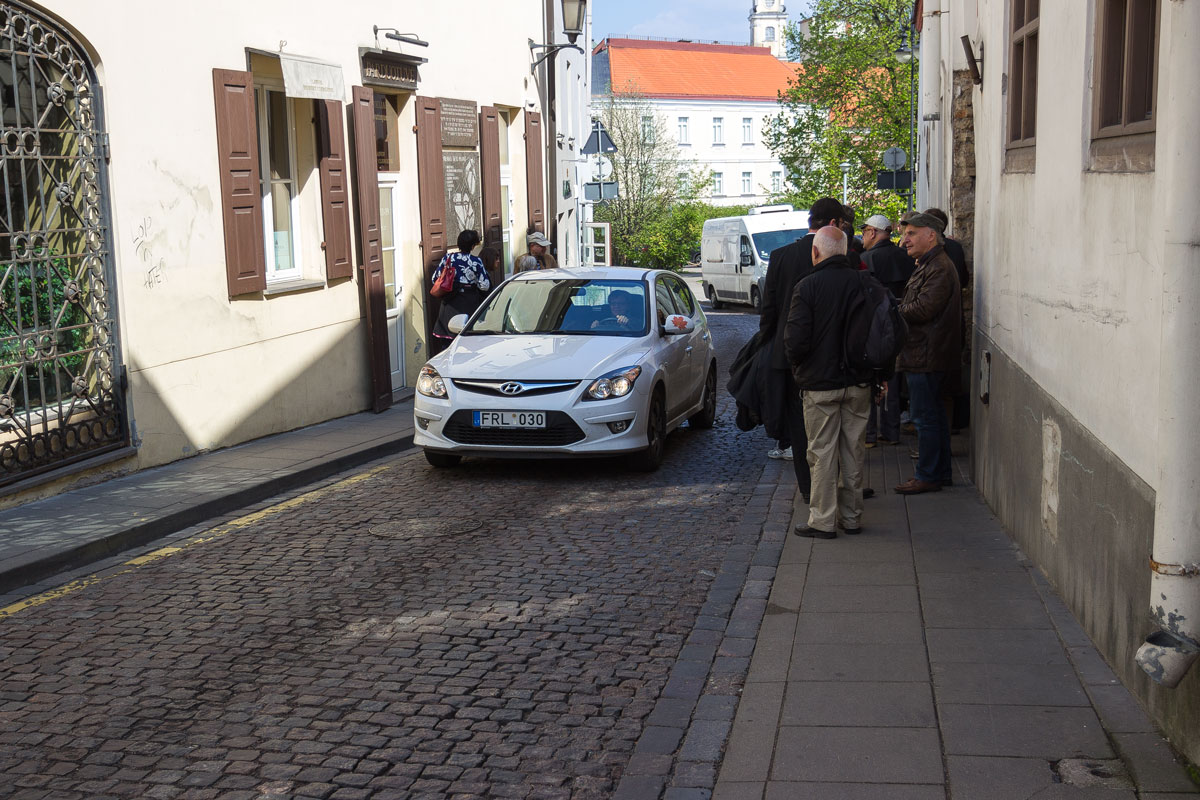 As soon as you enter the courtyards, everything is cluttered, you can't pass through.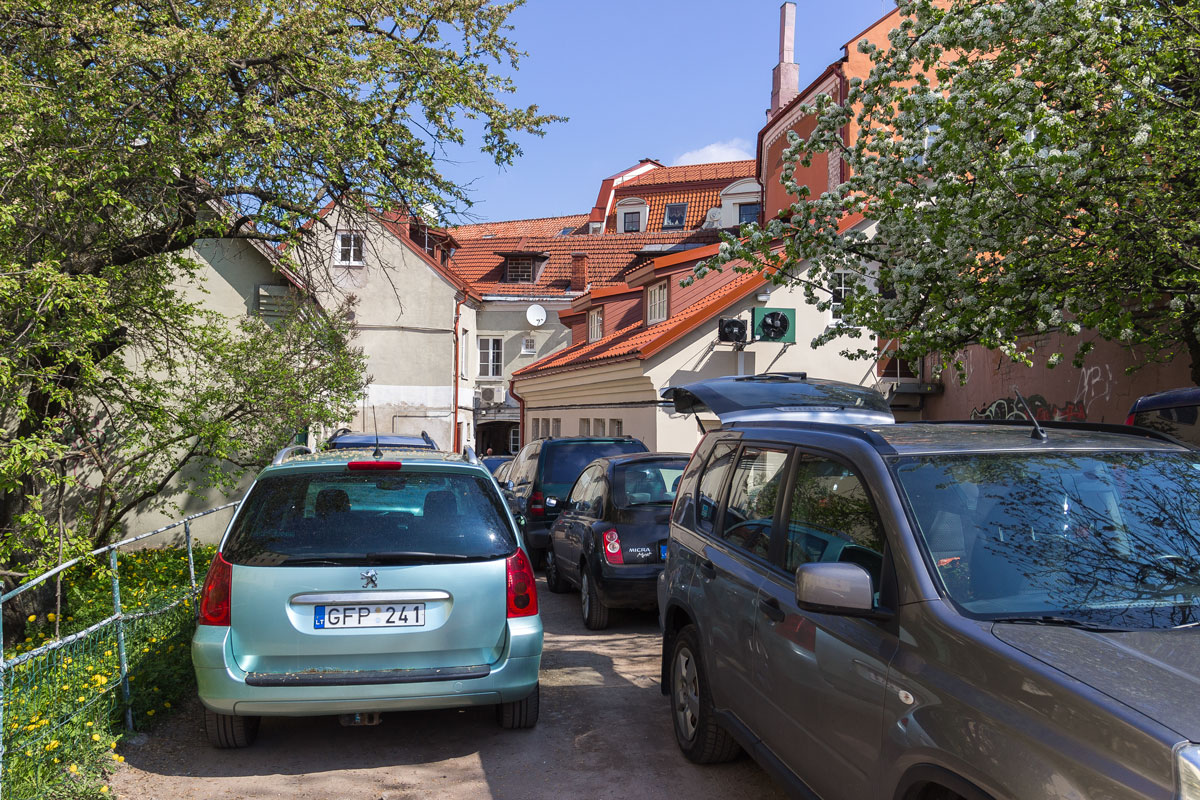 This is how it is in the old city. If you go a little further, it's even worse.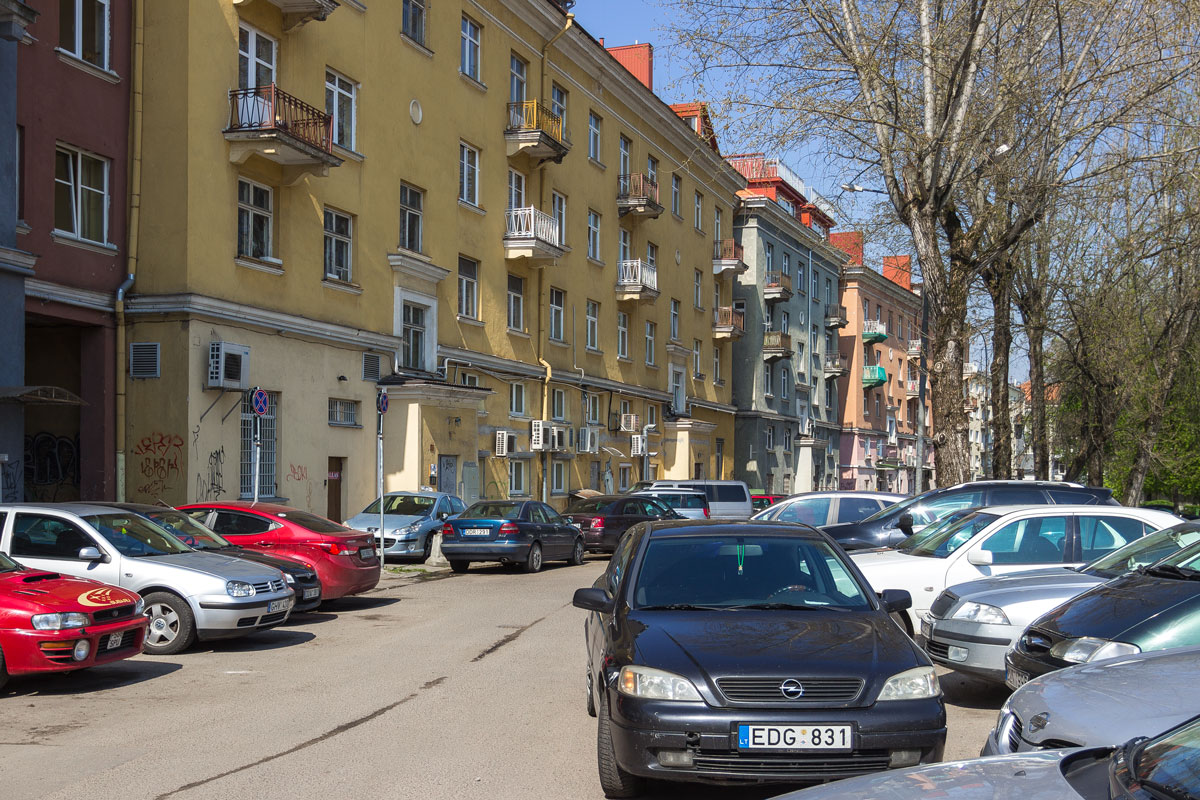 In general, public transportation in Lithuania is very poor. It exists, but it is organized worse than in any of the three Baltic cities. The only good thing in Vilnius' transportation system is the schedule displayed like prayer drums. Readers can learn more details in a separate chapter about transportation.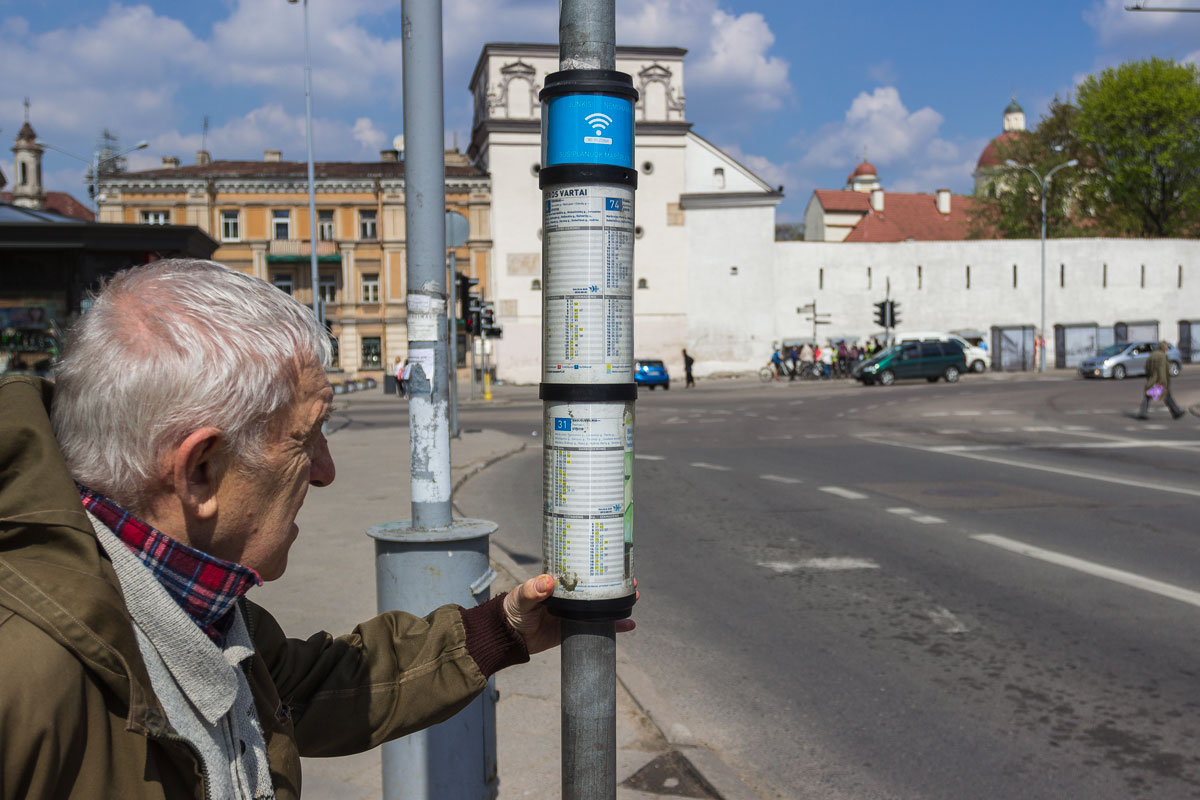 Among the major central streets in Vilnius, only one can be singled out — Gediminas Avenue.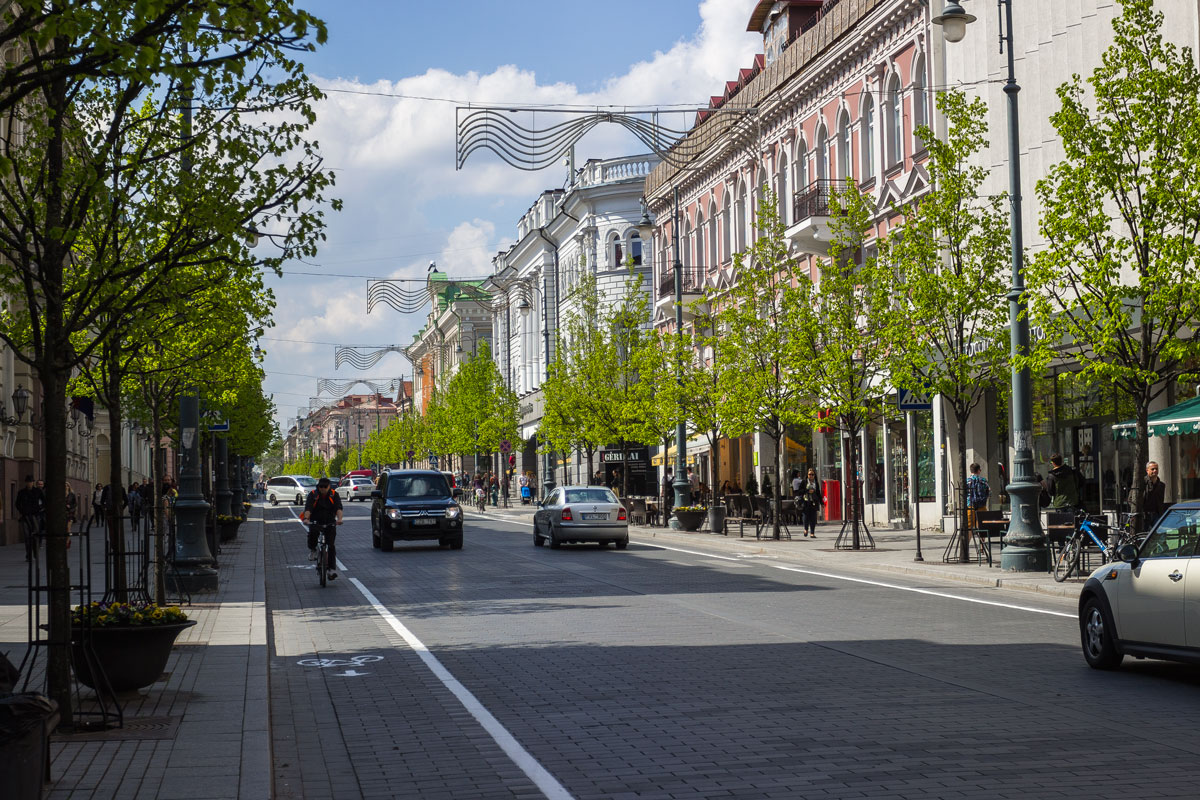 This is the Vilnius equivalent of Tverskaya Street in Moscow.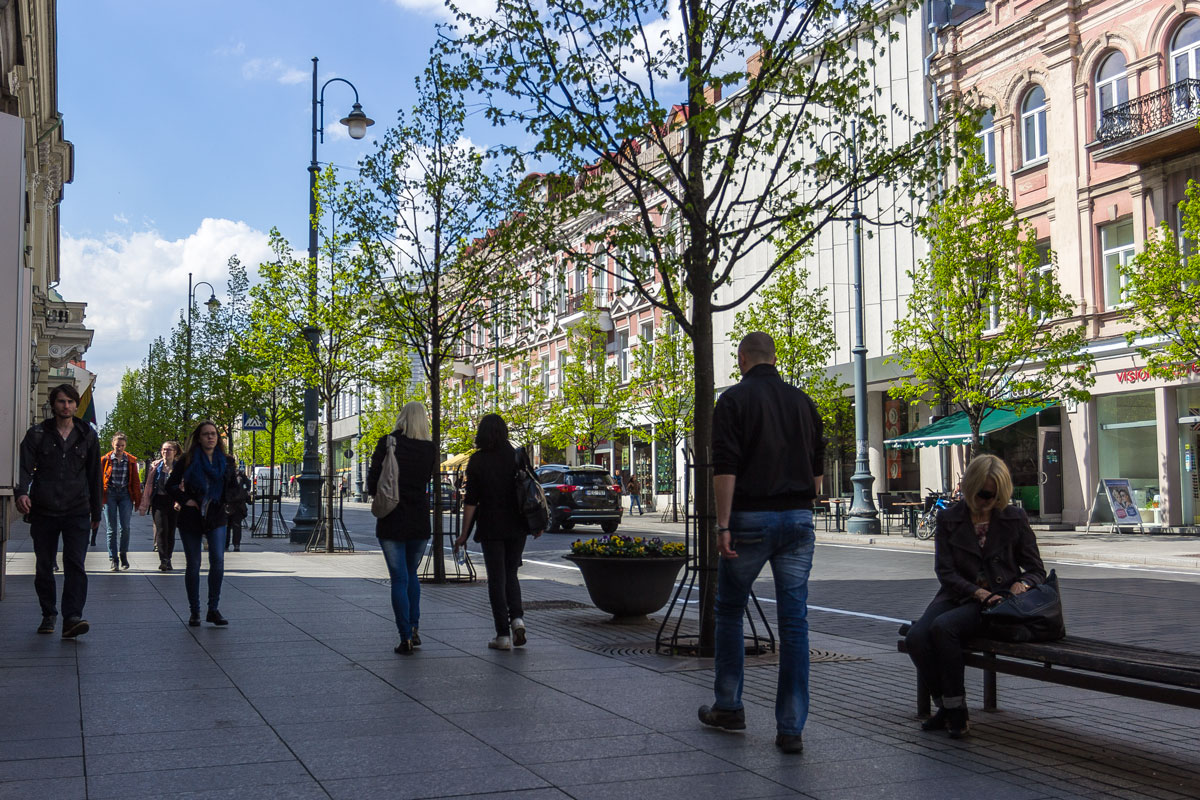 A beautiful street. Unlike Tverskaya, here everything is surrounded by young trees and neat pavement.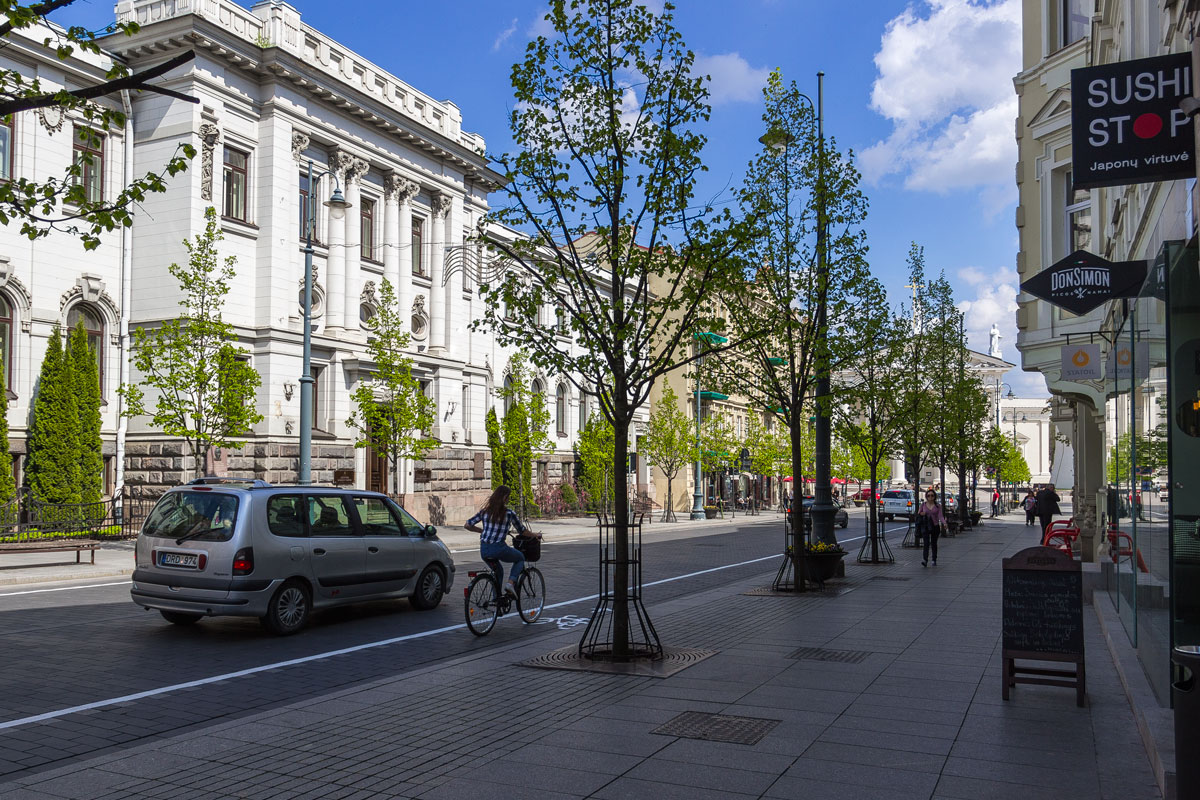 The trees are planted in the ground, surrounded by iron grates with water openings, and placed in protective casings — everything as it should be.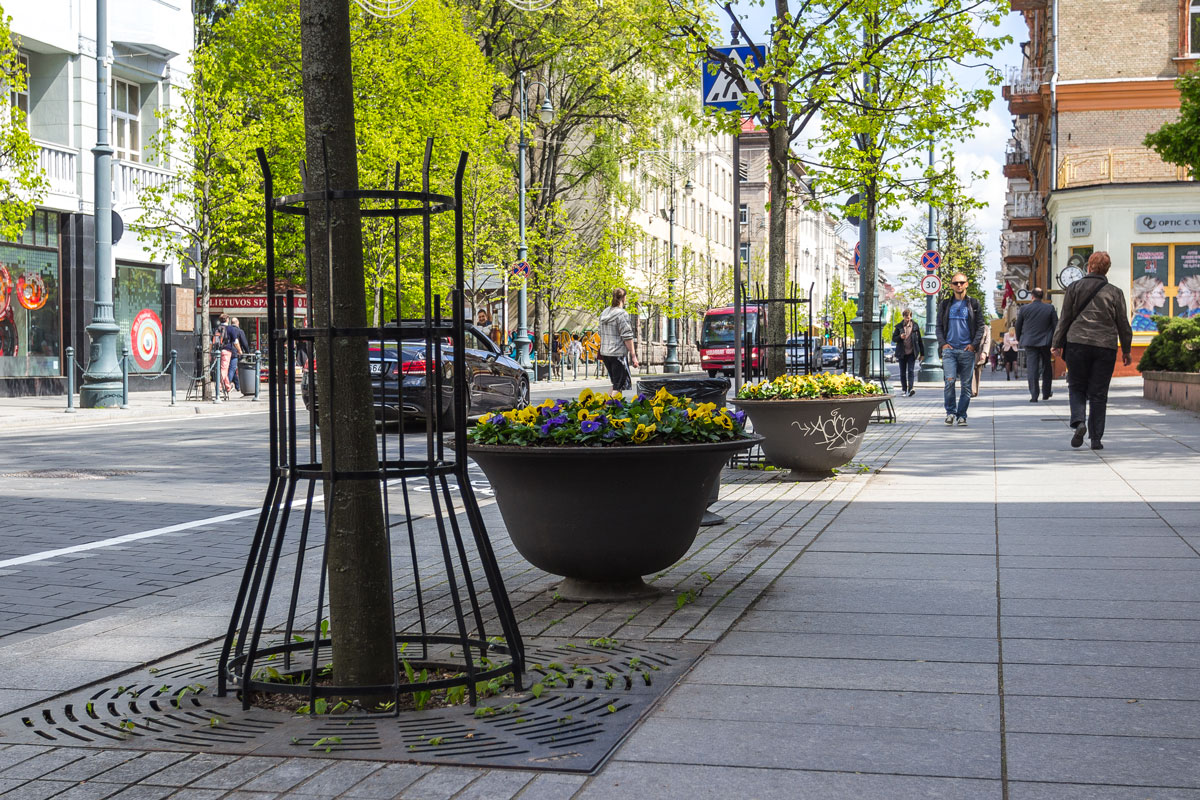 Bike lanes have been made for cyclists. Currently, they are marked with paint. Traffic on the avenue is restricted, so there are hardly any cars here.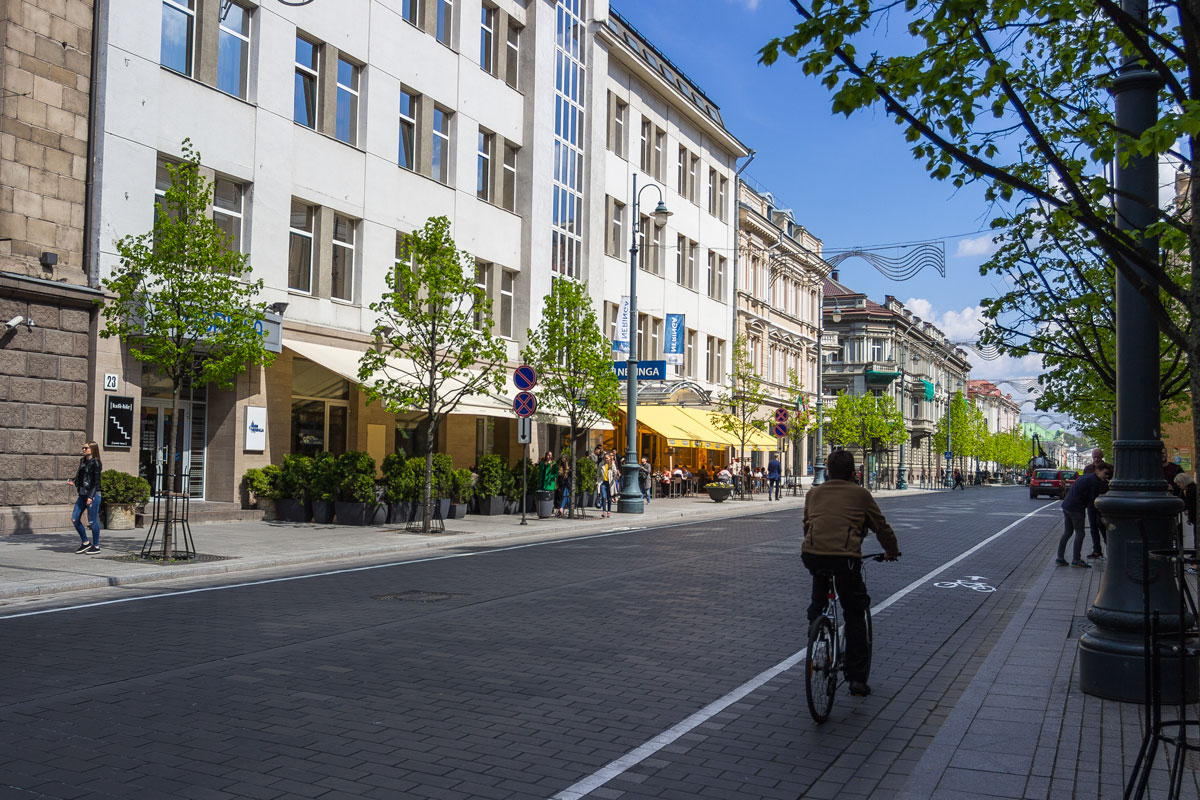 A wide and beautiful street has turned out, with spacious sidewalks, a bike lane, and a paved roadway.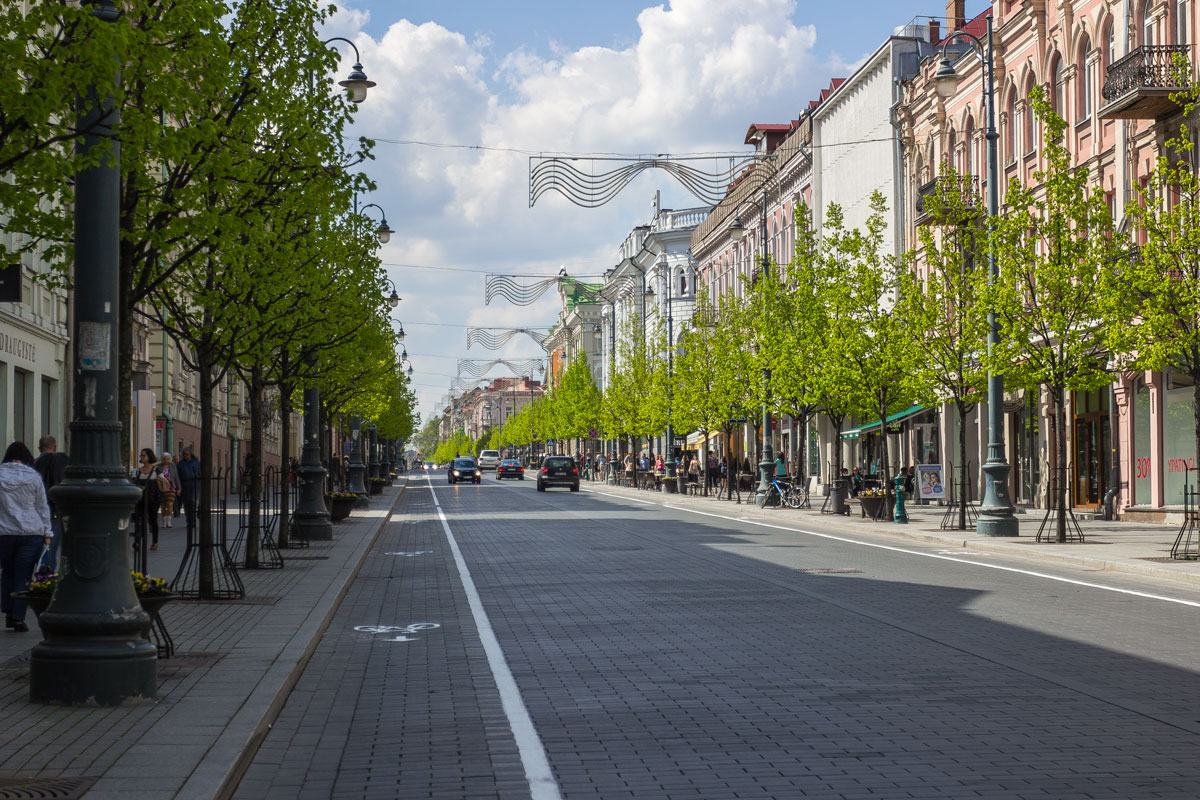 Café.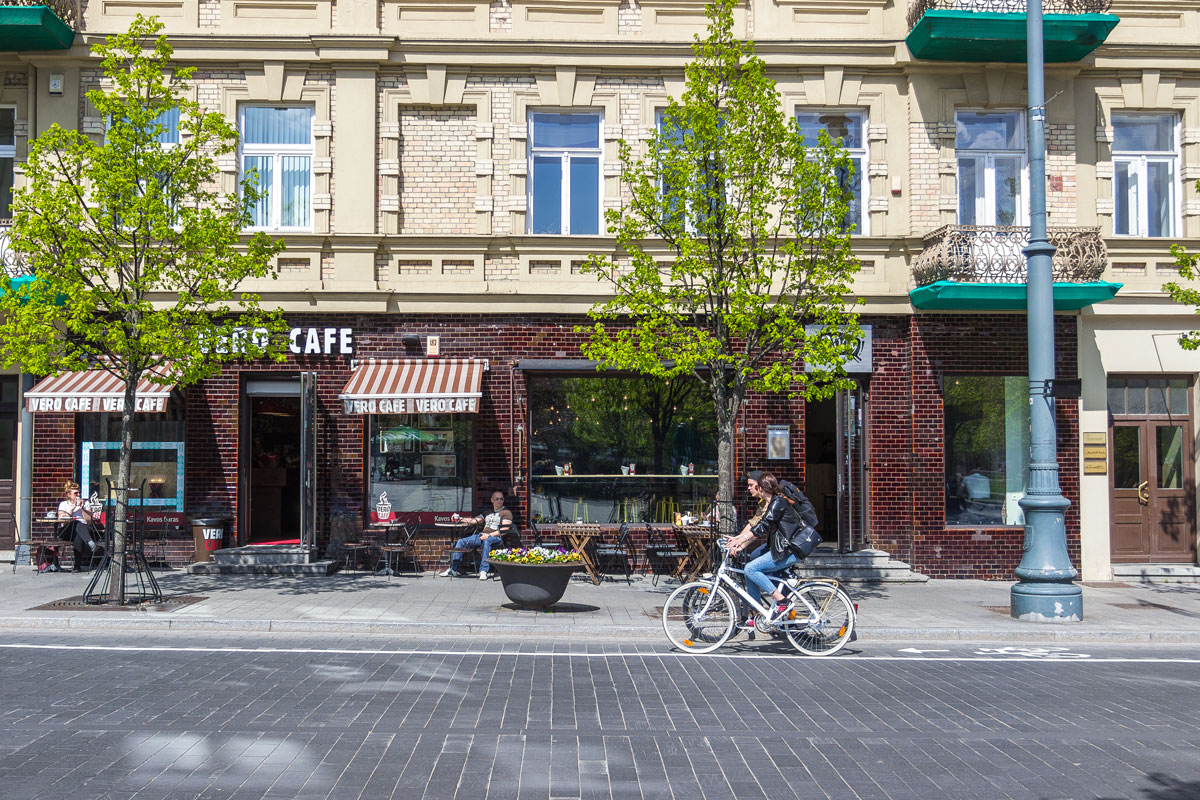 Academy.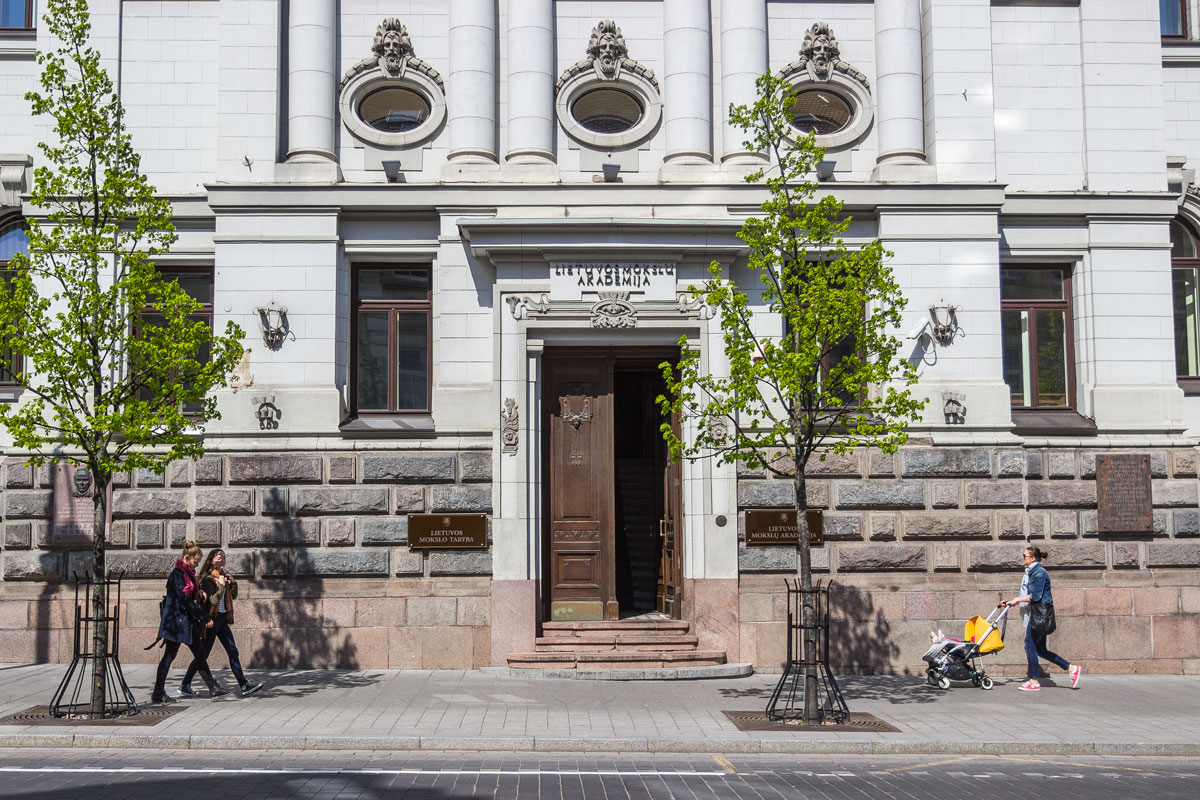 Cleanliness and beauty. The best street in Vilnius, and indeed the best street among all three Baltic capitals.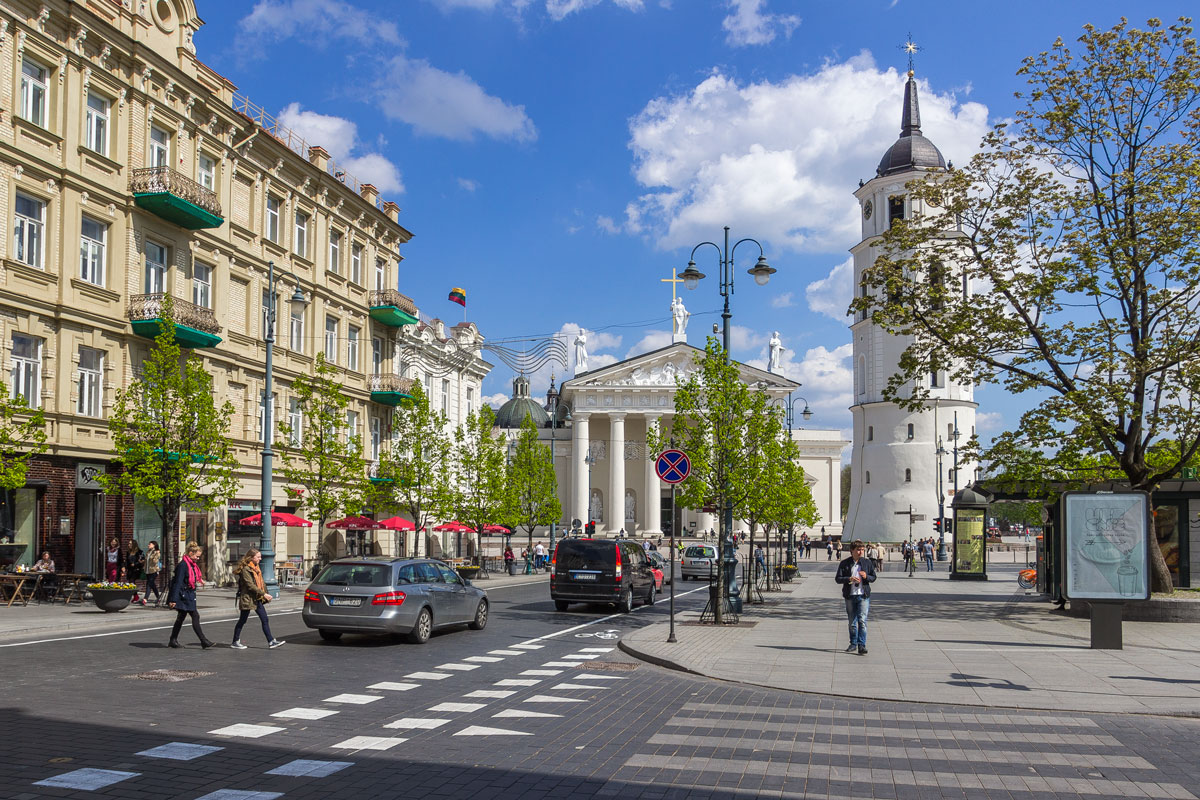 The avenue ends at the Cathedral Basilica — a large classical building.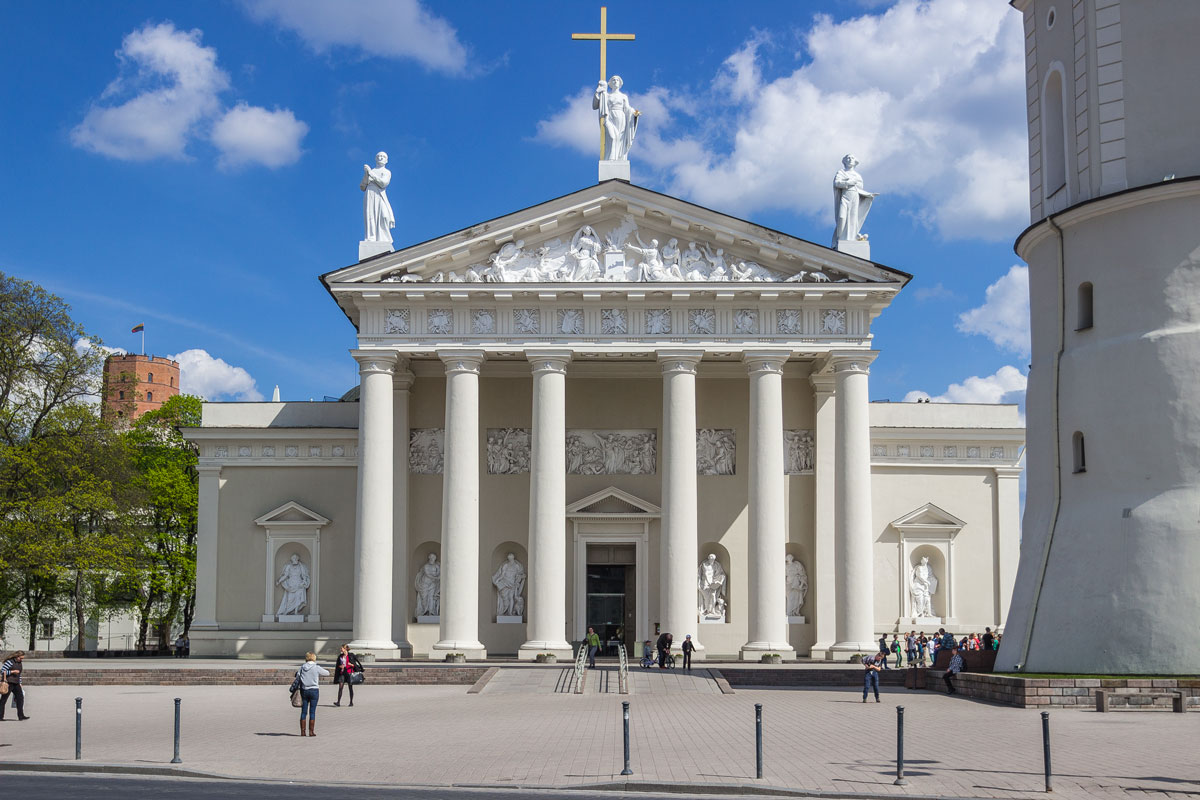 Next to it stands an old tower with an observation deck where you can climb up and see the city from above. A view of Gediminas Avenue.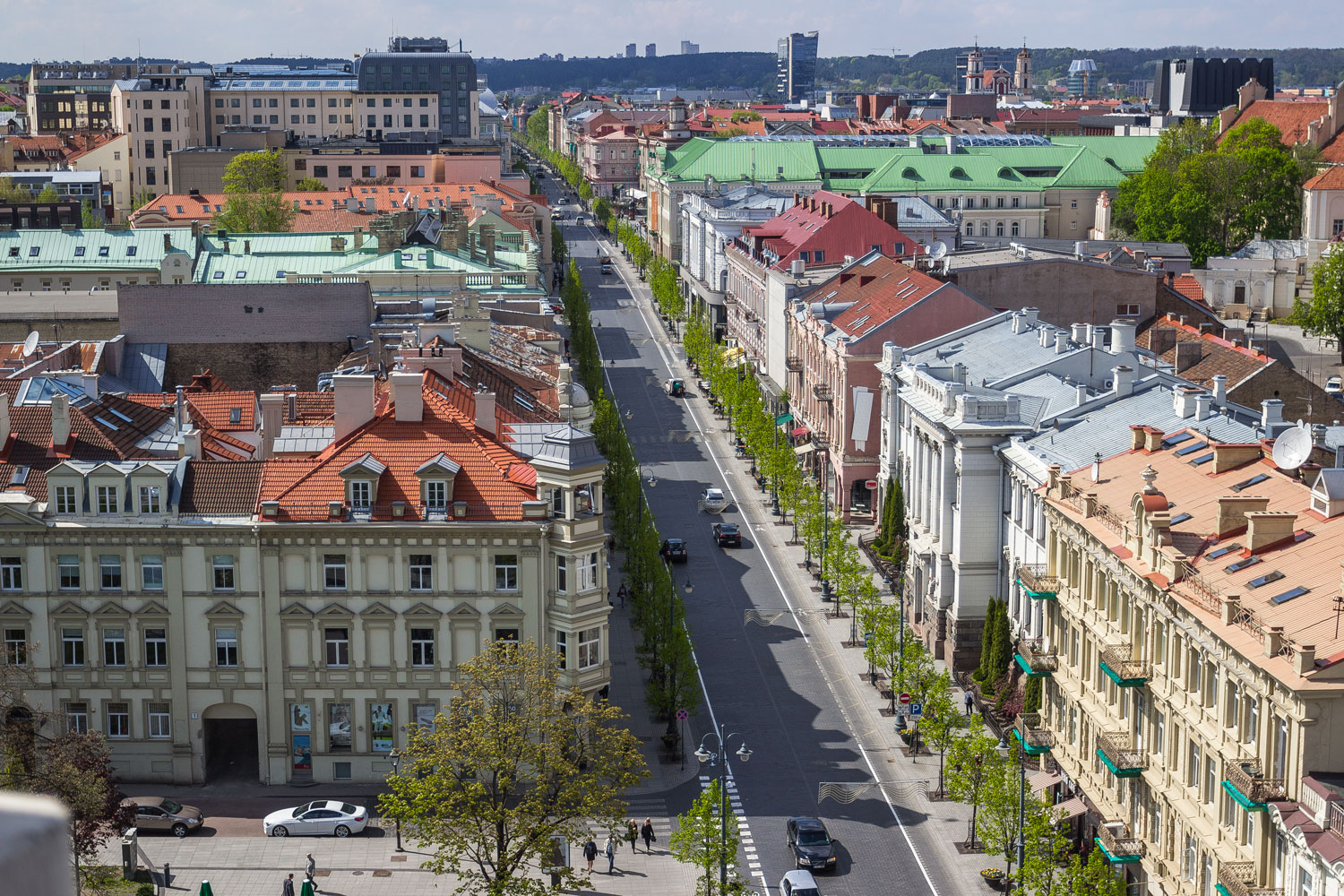 Somewhere in the distance, skyscrapers can be seen — the business center of Vilnius.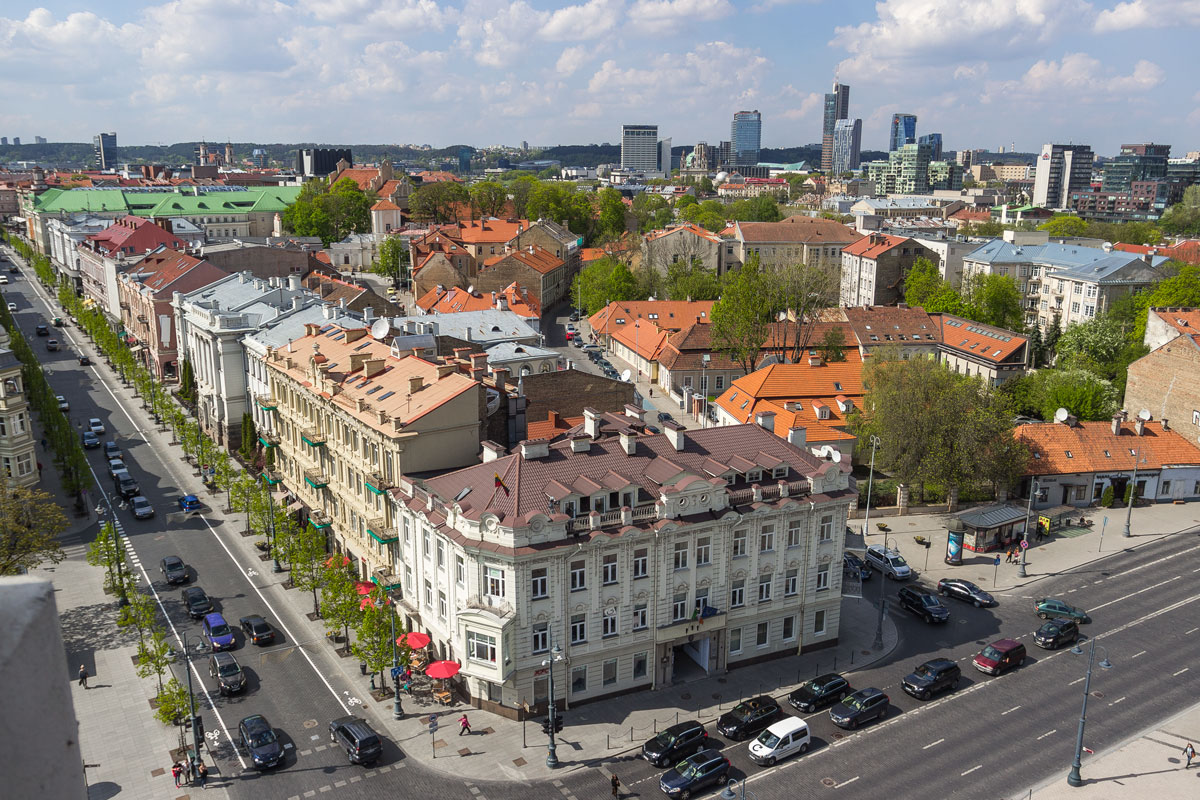 A view of the old town. Nothing special: red roofs, churches.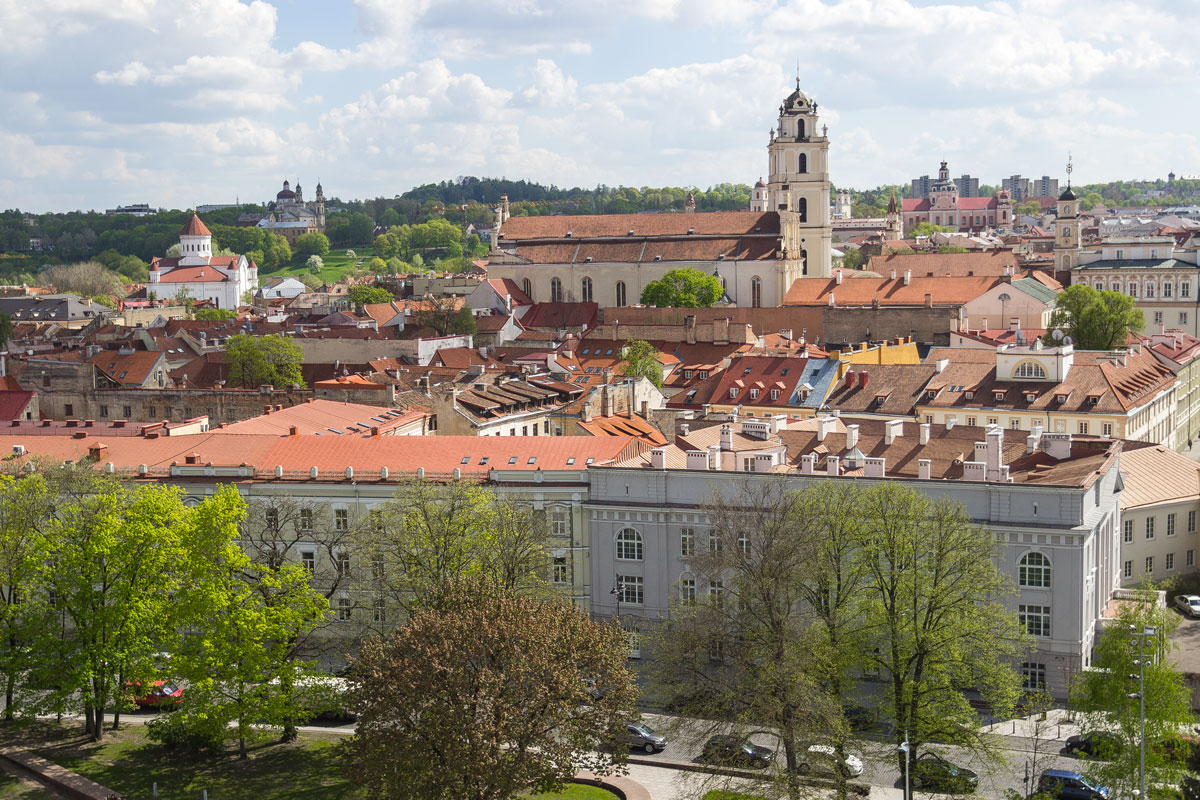 Behind the cathedral, there is a hill with a defensive tower — the only thing left from the old 14th-century castle. Even so, the top two floors of the tower were reconstructed in the past century.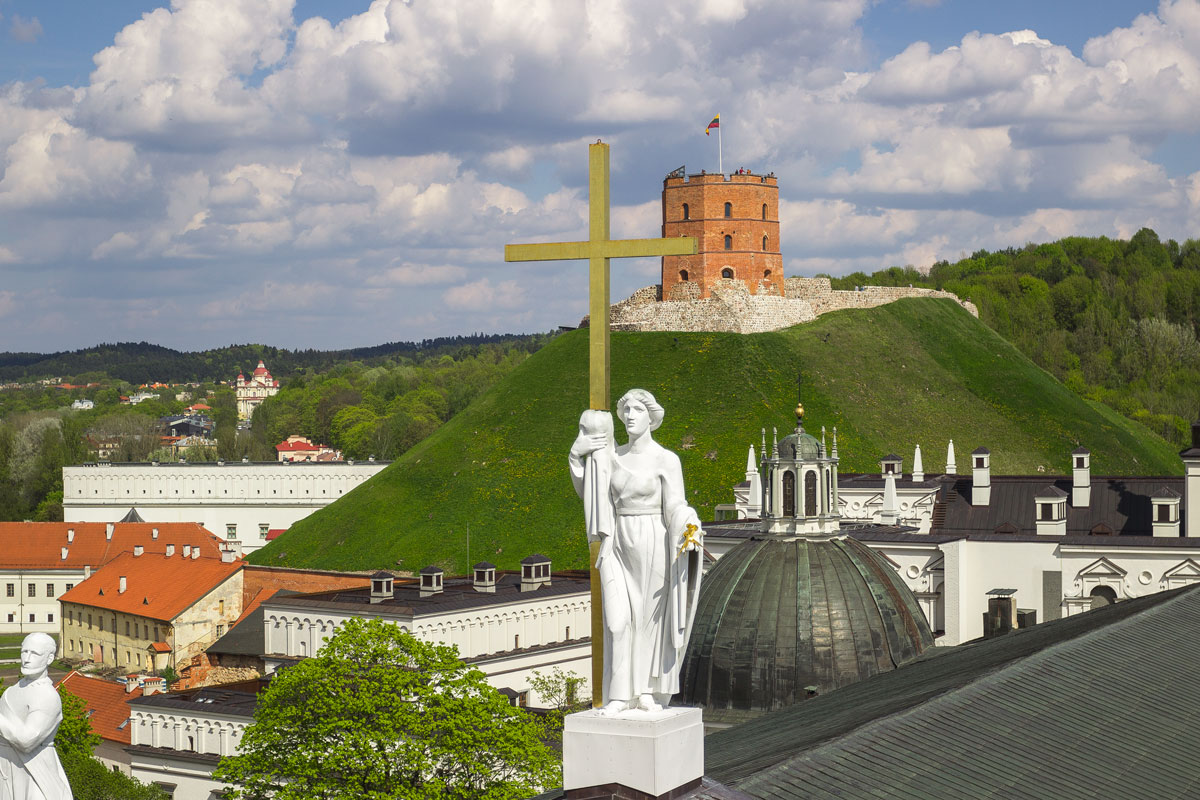 Another viewpoint is the Three Crosses on the Hill.

Night Vilnius
The first impression was deceptive. Vilnius turned out to be quite a pleasant city, at least more pleasant than dry Tallinn. The center is good not only during the day, but also at night.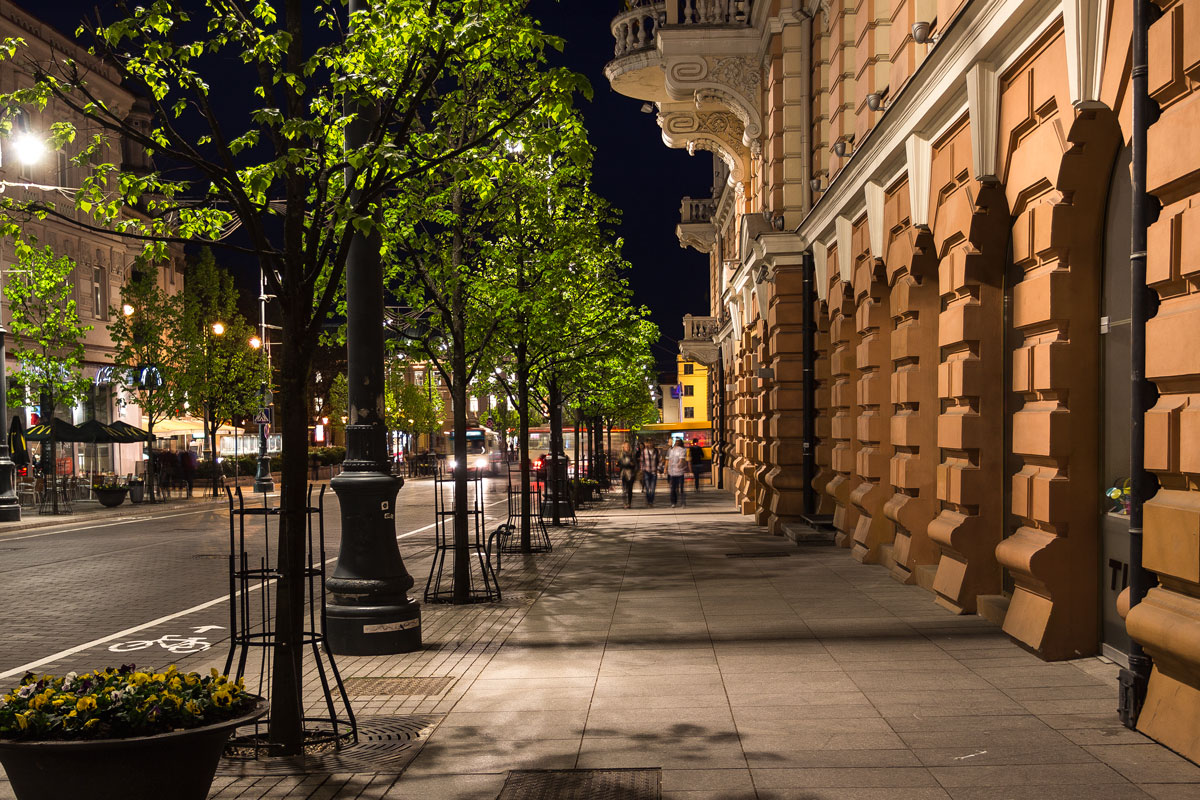 The soft nighttime illumination suits the city well.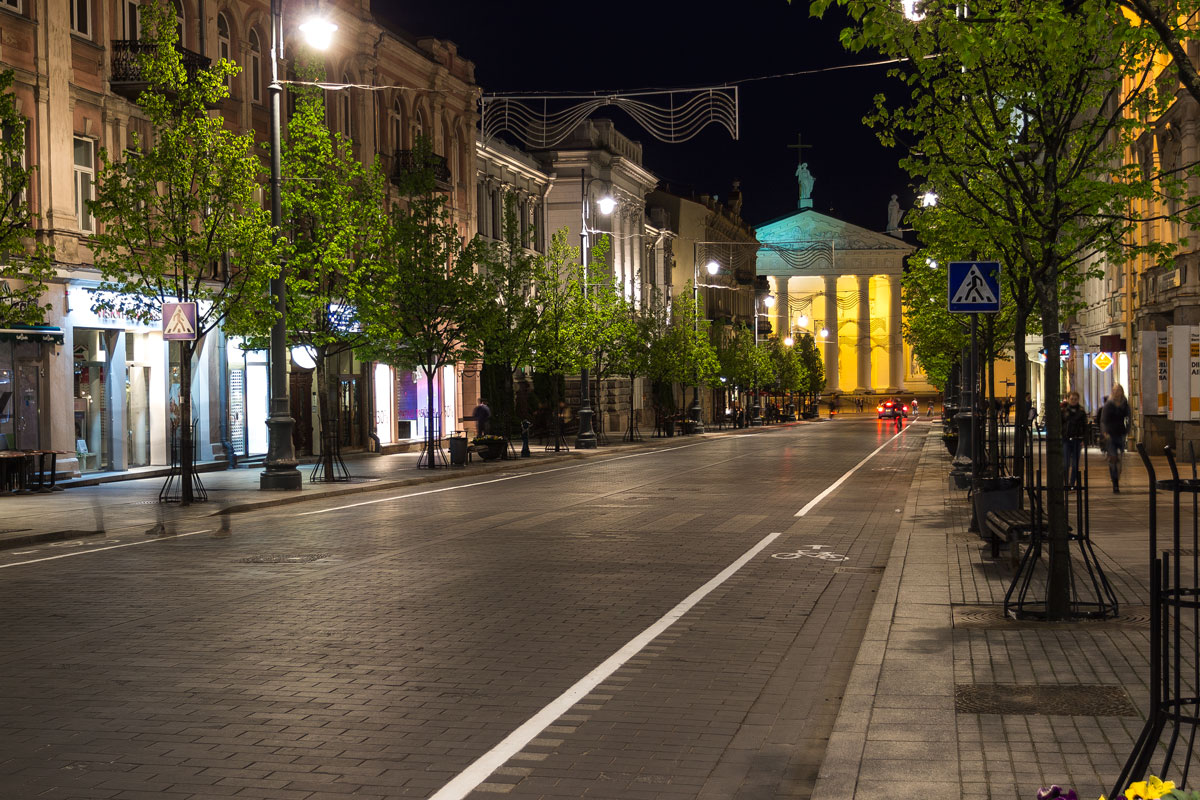 Gediminas Avenue comes alive at night.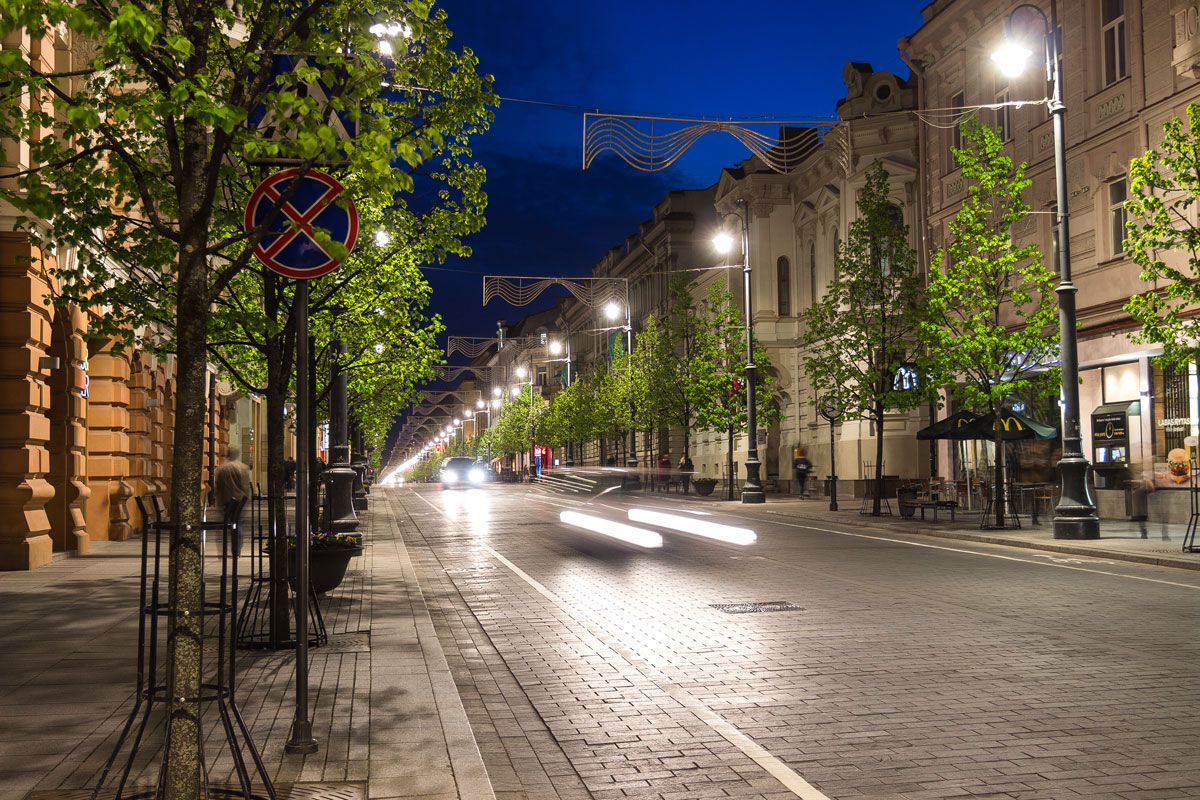 The facade lighting is beautiful.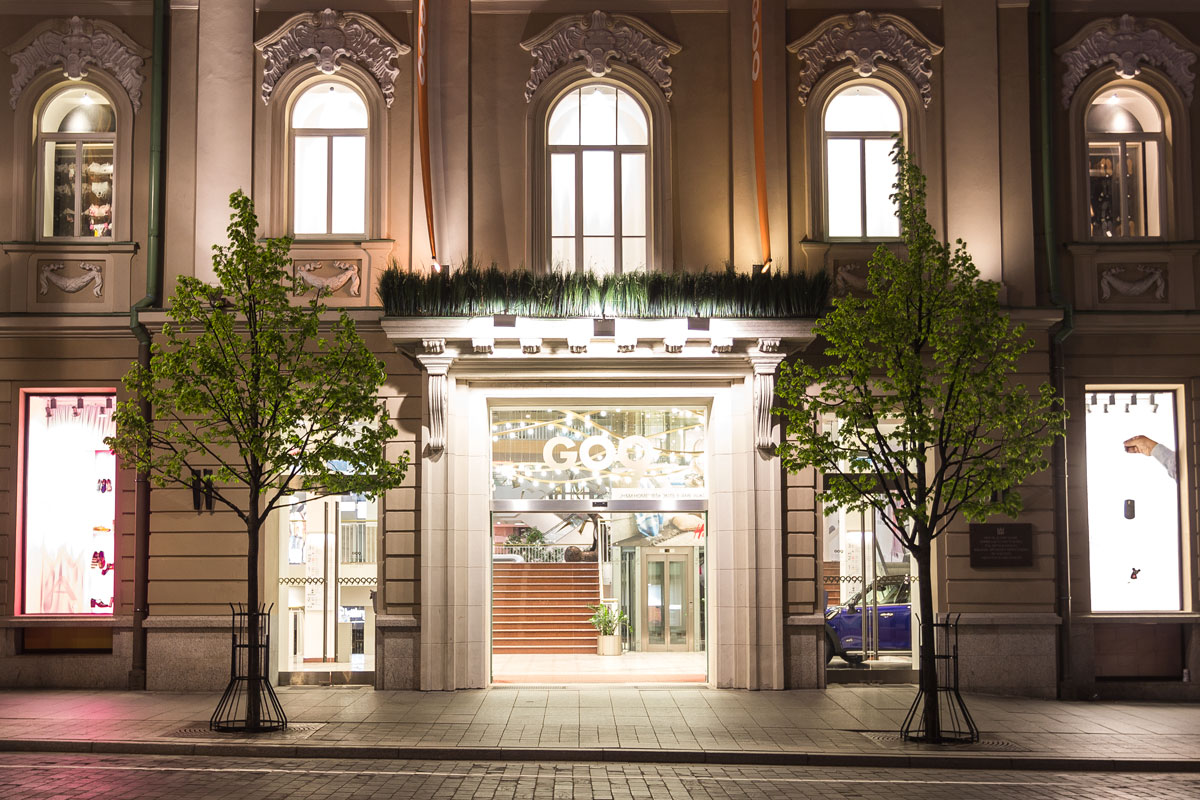 The Street of Writers is also beautifully illuminated.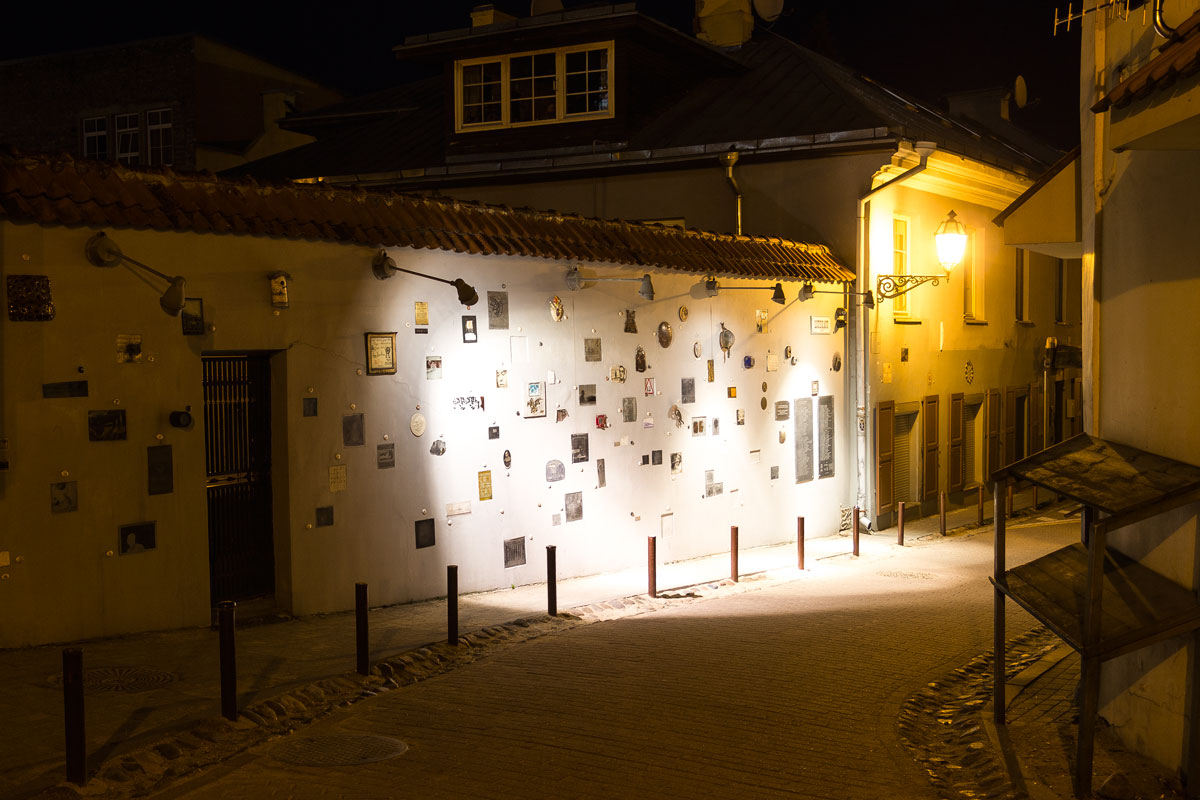 The Three Crosses on the hill shine in a lavender hue, surrounded by complete darkness.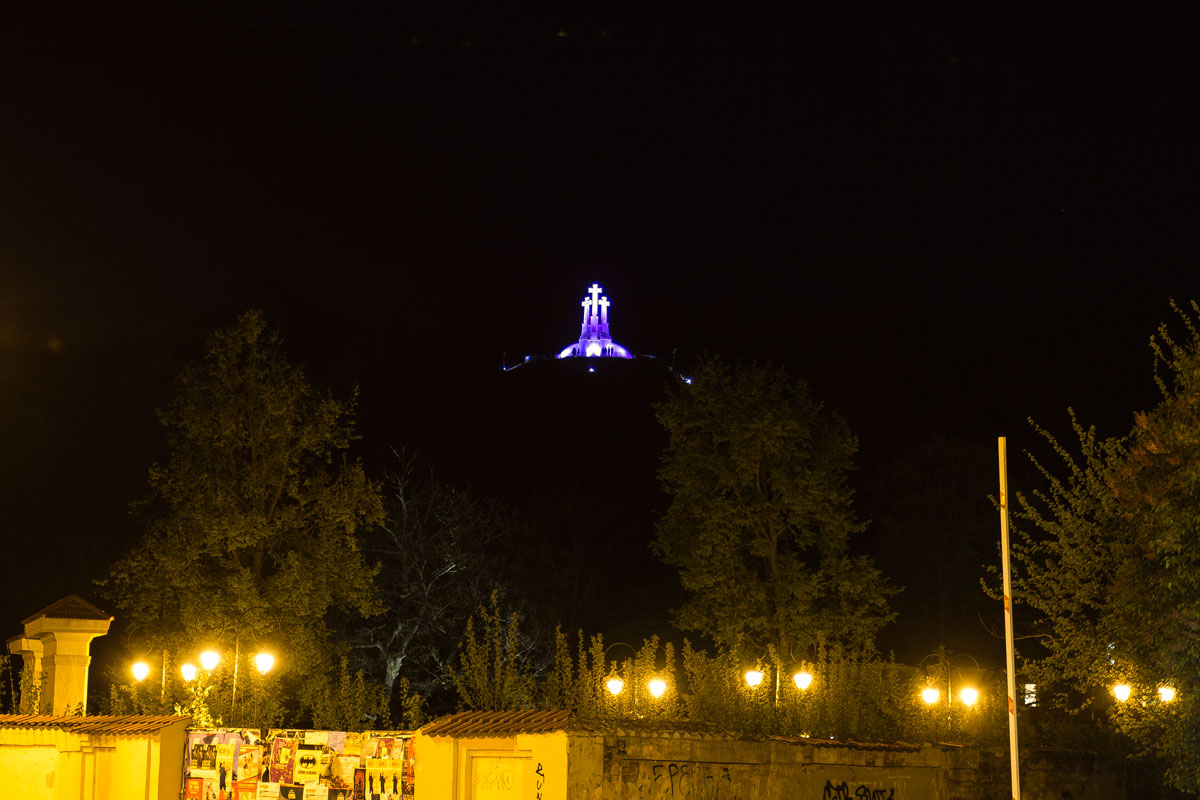 And the old Gothic church at night is simply intimidating.