Bath
Somewhere between Stonehenge and Bath is the smallest prison in England... although, more like a sobering-up facility than a prison. They used to put particularly unruly residents from the nearby small village here for the night.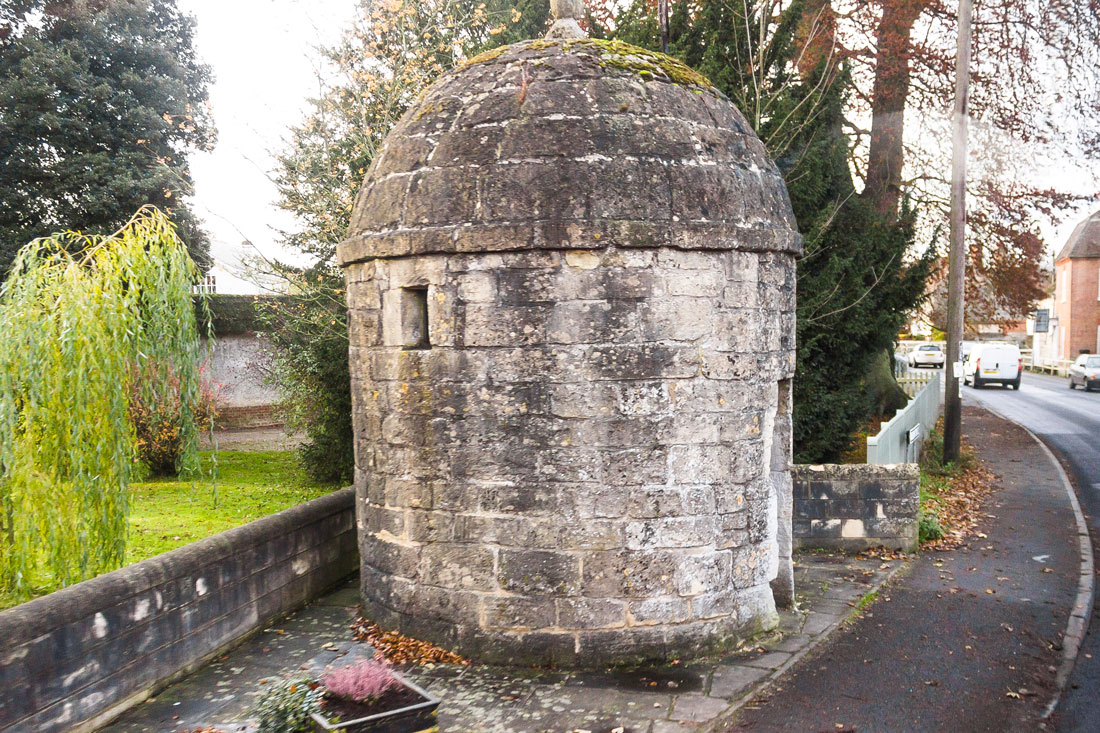 Bath is an ancient English city built by the Romans in the first century AD. The Romans called it Aquae Sulis, which translates to "Waters of Sulis," while in English it is literally called Bath. Its name, as well as the existence of Bath, is owed to the hot springs that continuously emerge from the ground at a temperature of 45 degrees and are considered therapeutic.
Currently, the springs are enclosed in an ancient building with a sign that says "Roman Baths" and are accessible for visitation with tickets.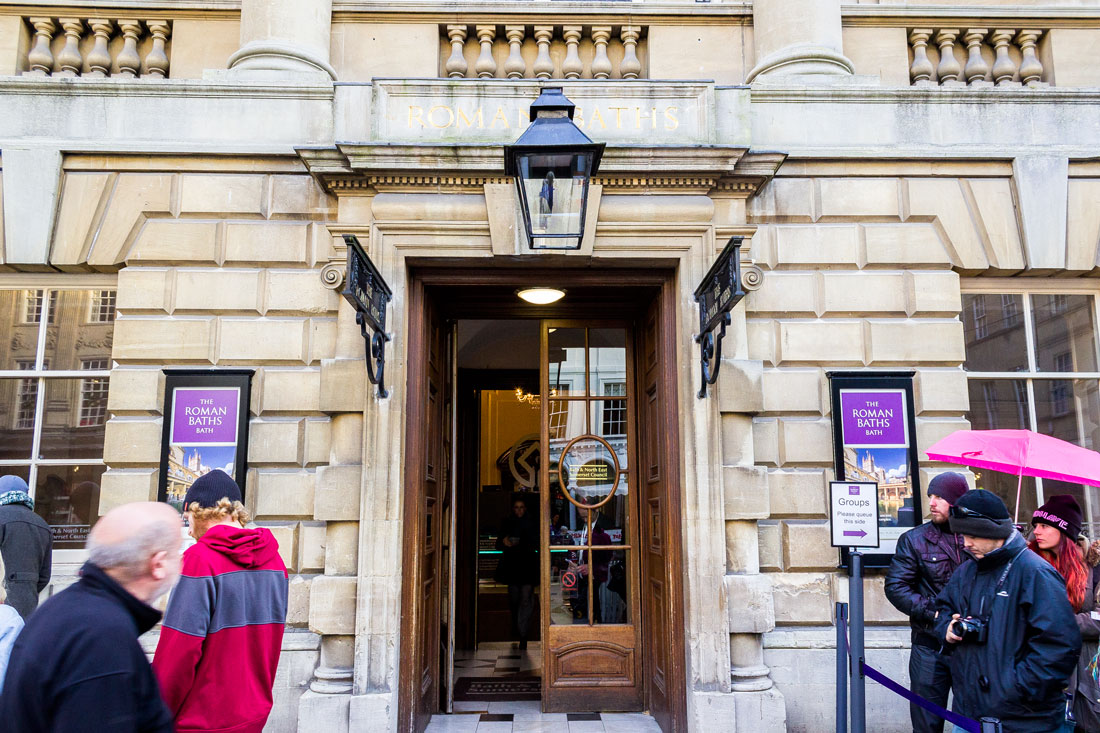 Inside, there are numerous tasteless corridors with an exhibition of various museum artifacts, but towards the end, there is genuine Roman beauty.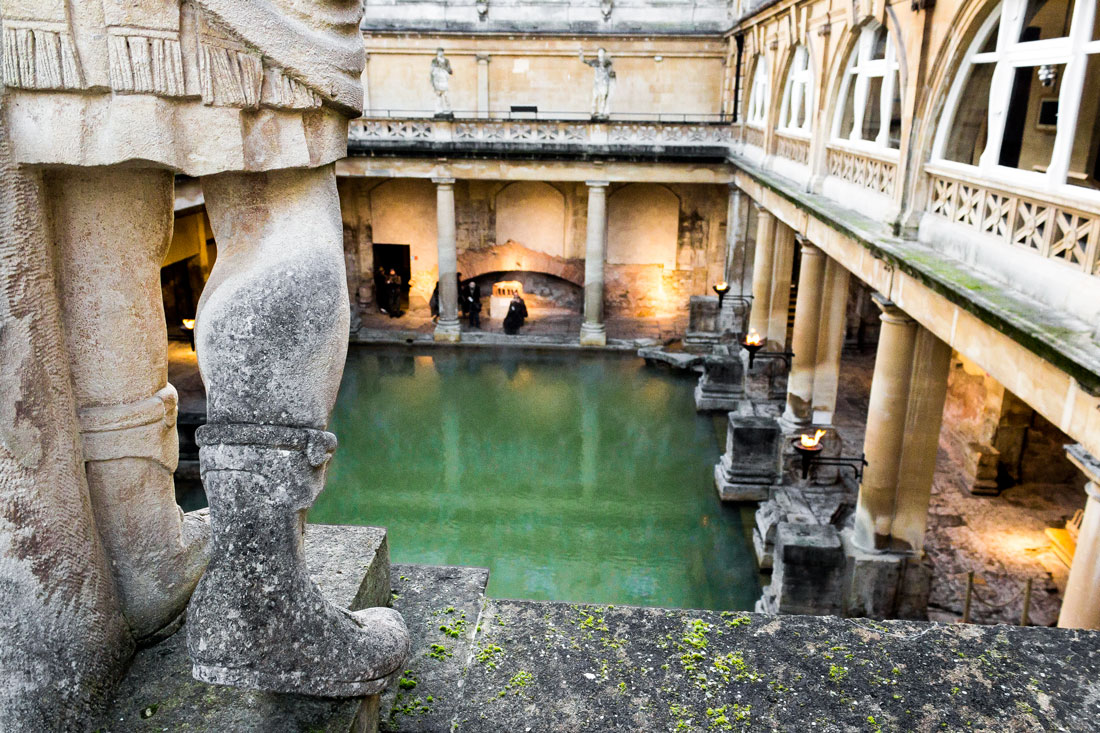 Flowing is reddish-green water, steam billows, torches burn. Drinking and even touching the water is prohibited.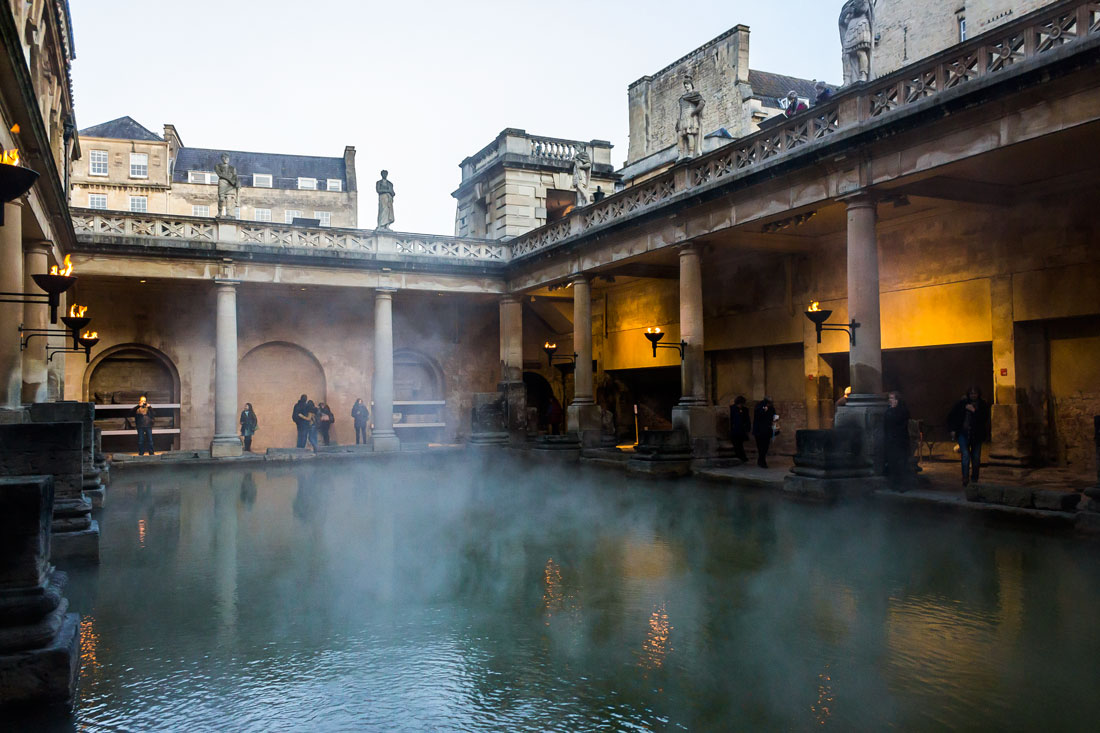 Bath is an incredibly cozy, enchanting city. It is especially delightful here before Christmas. The city hosts a market fair.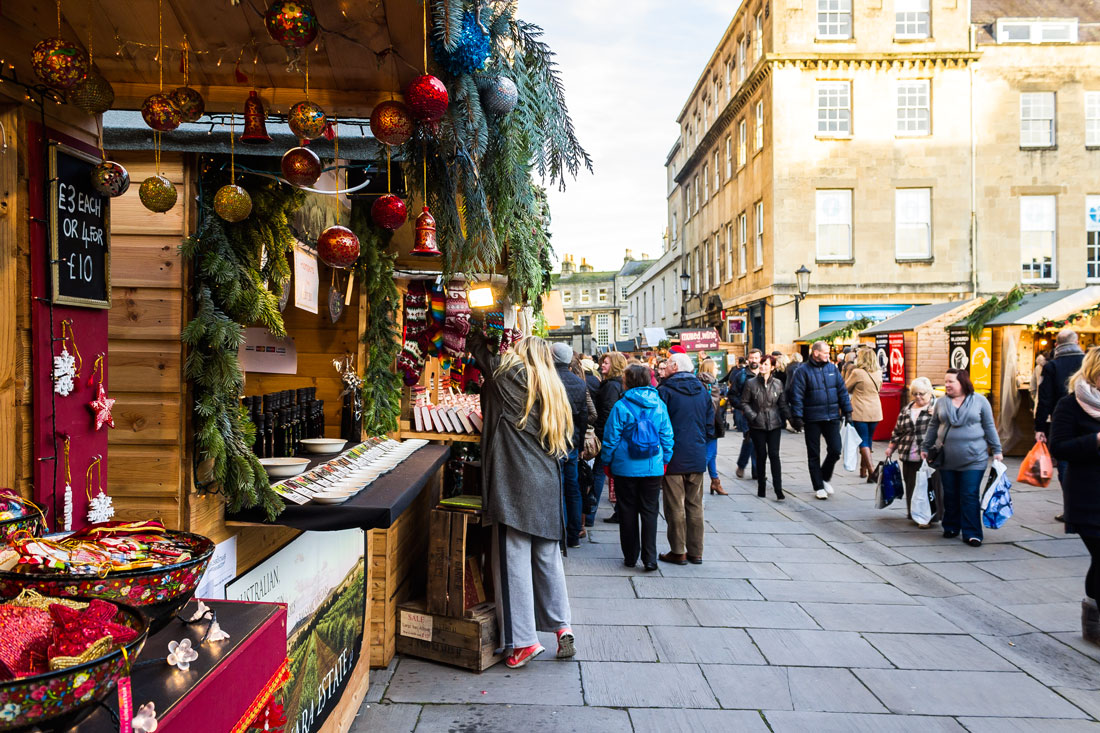 Wooden houses with souvenirs, gifts, decorations, and sweets are clustered among the towering stone towers.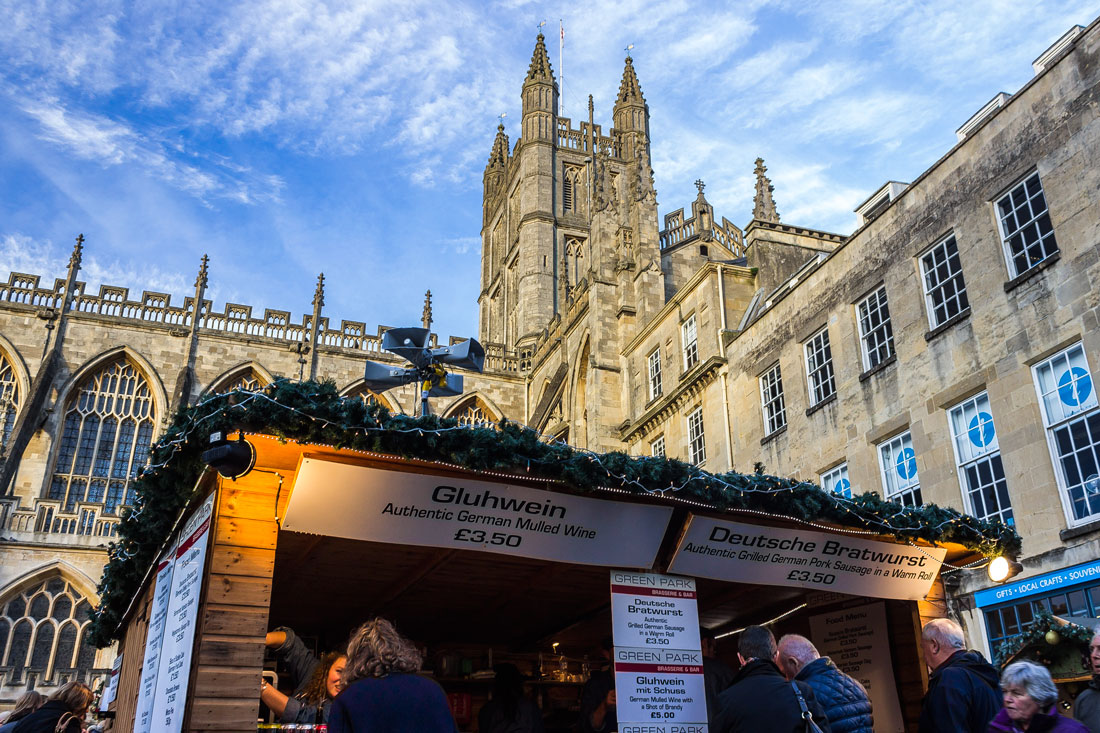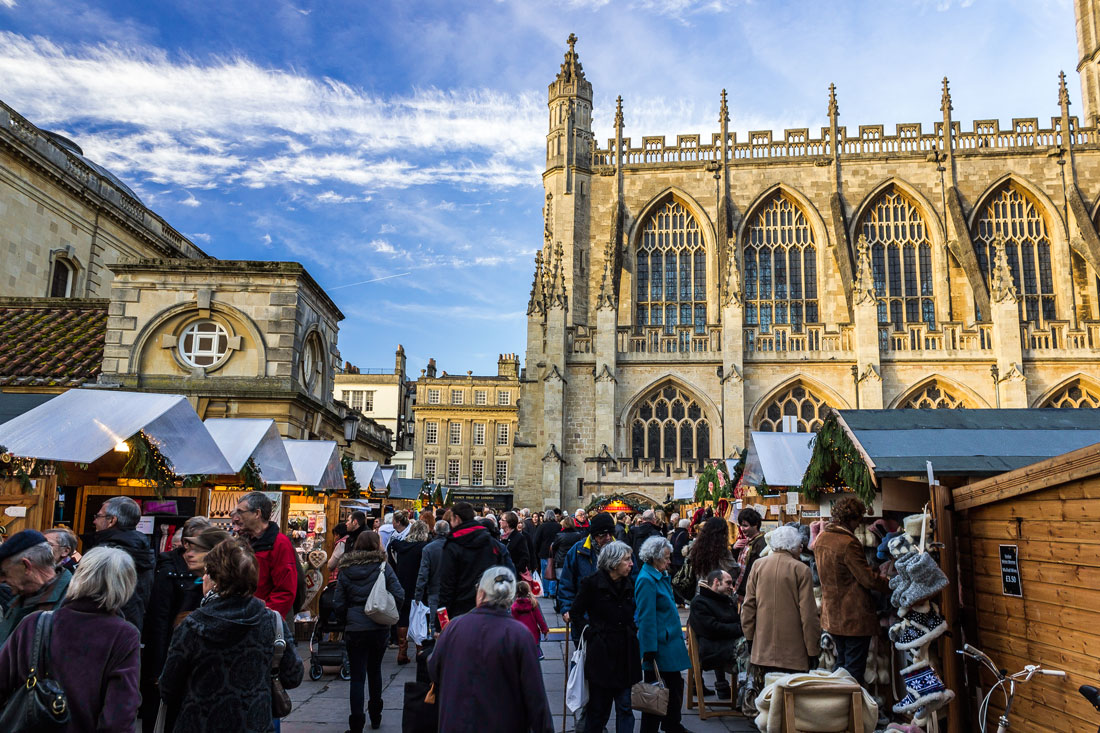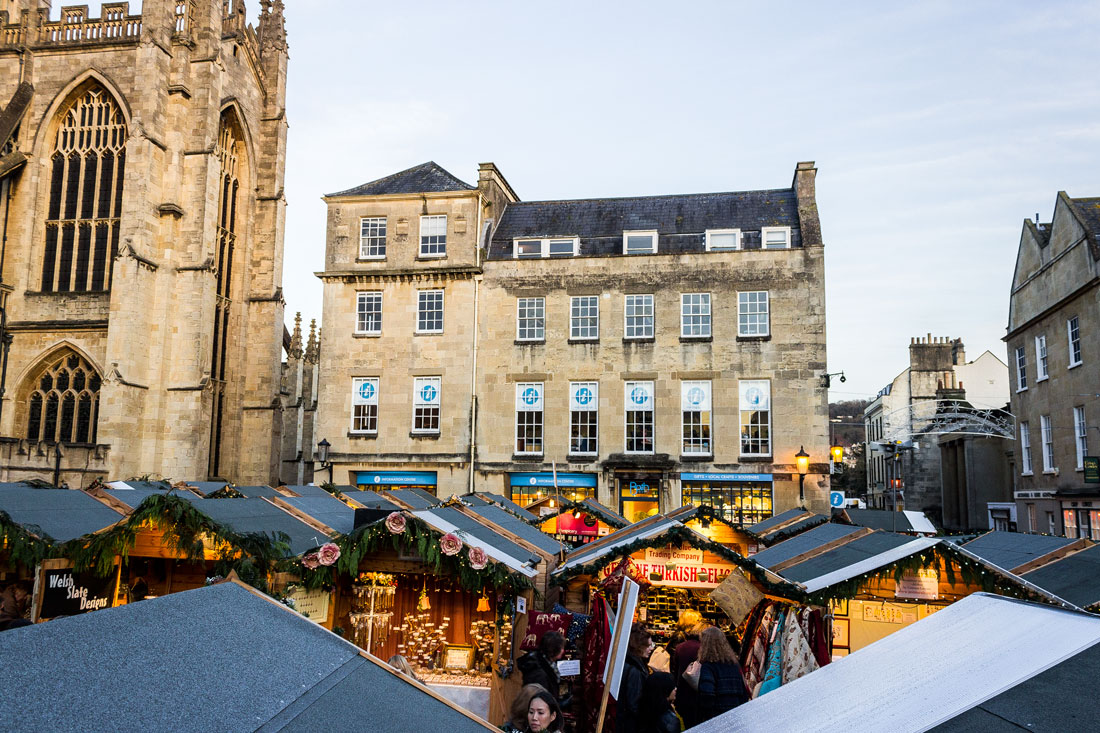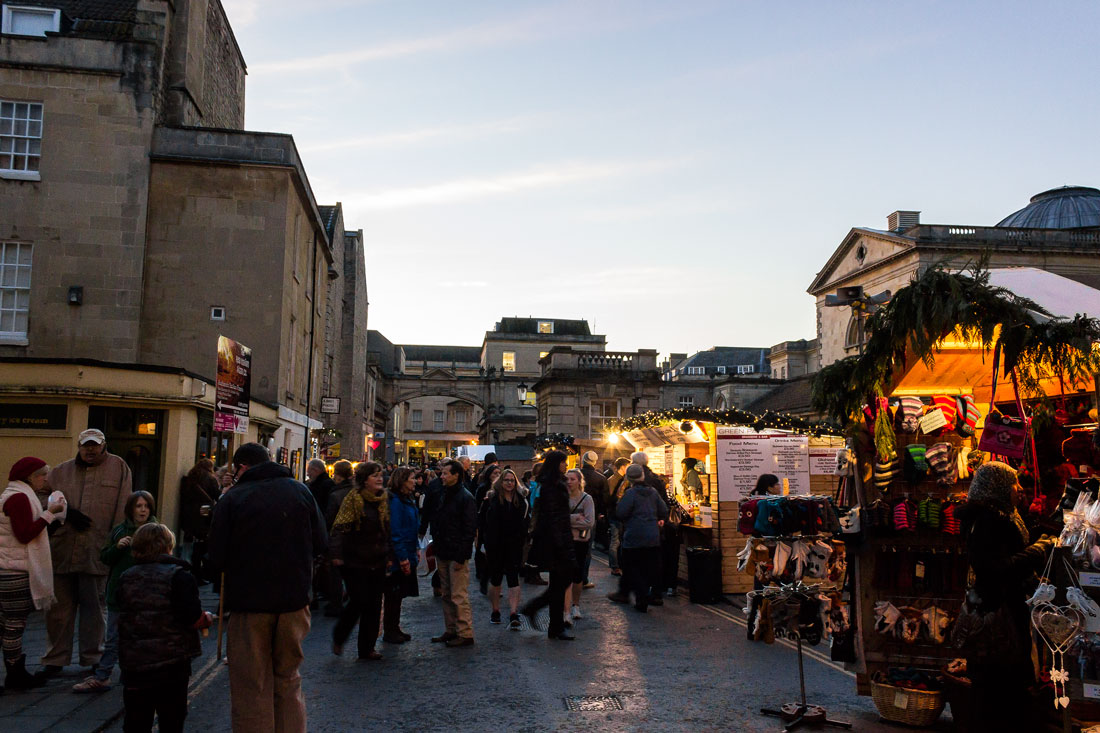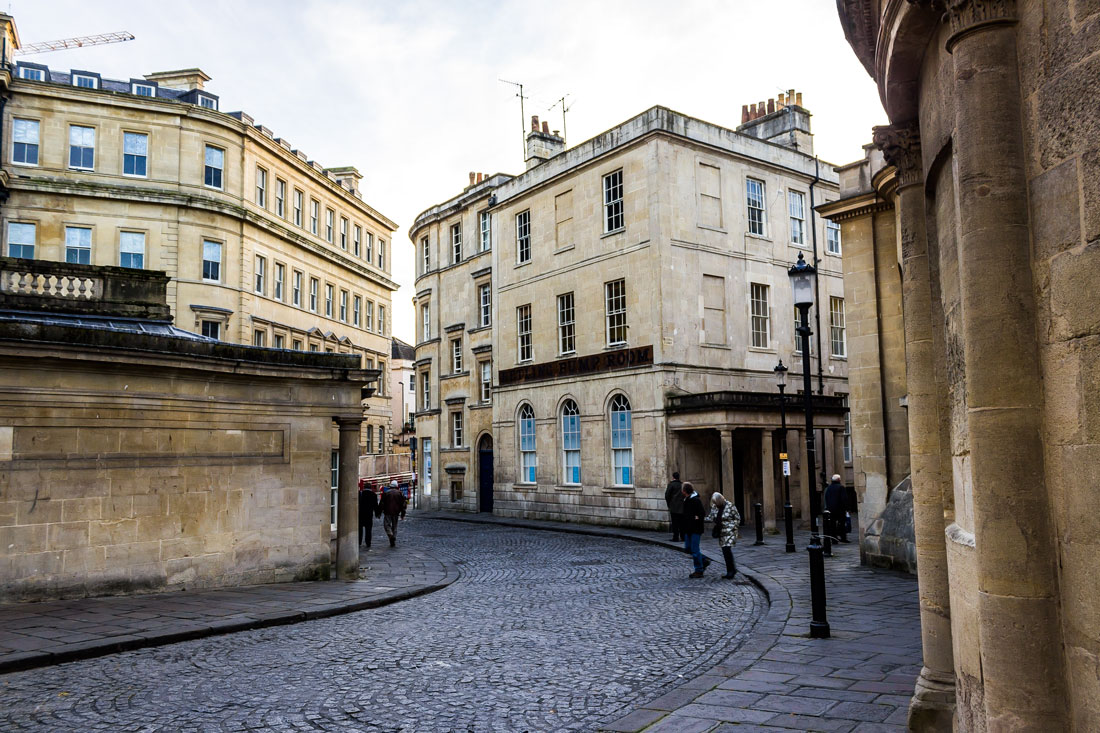 The streets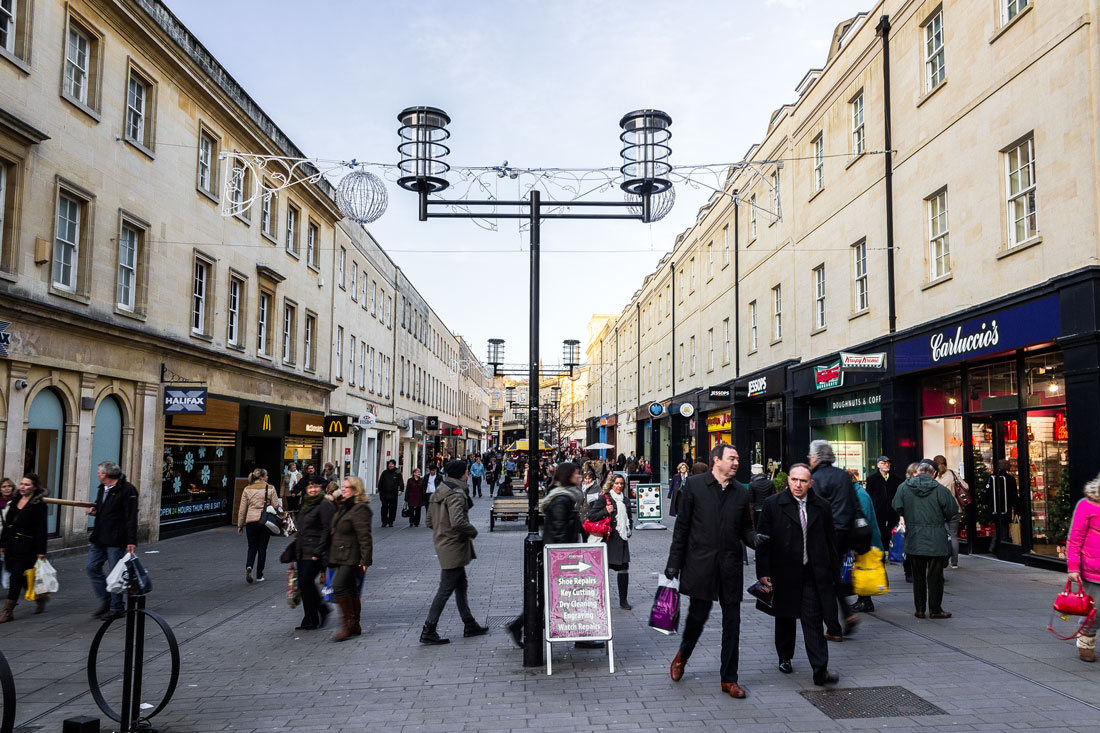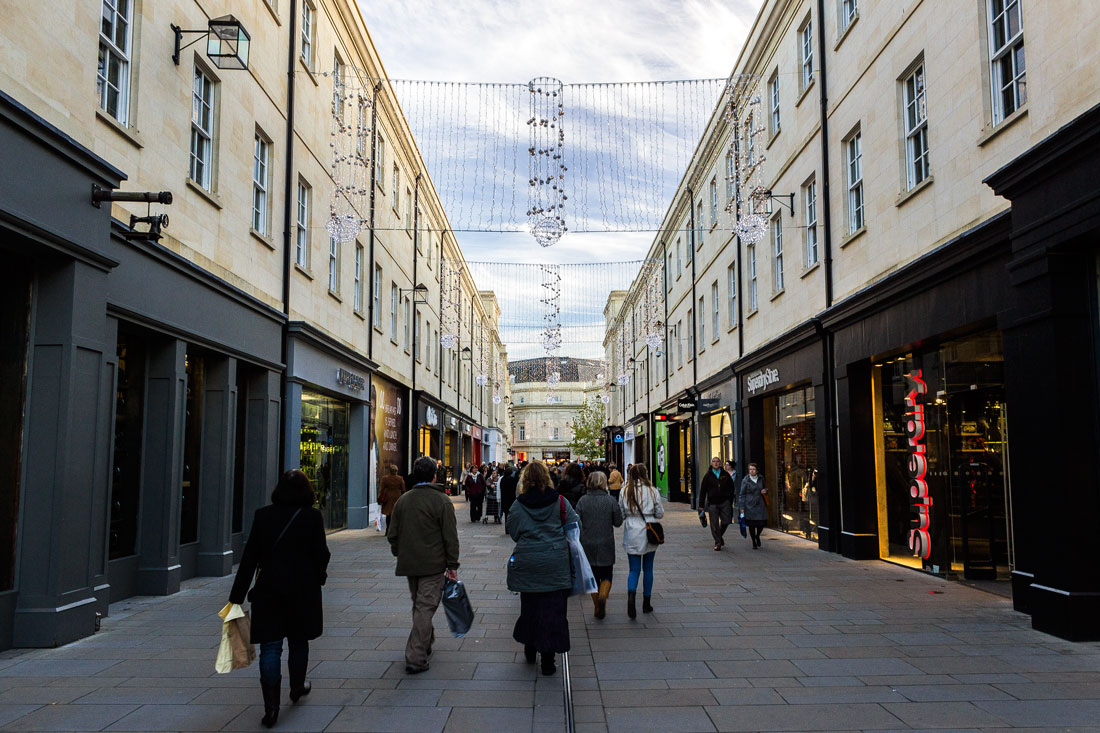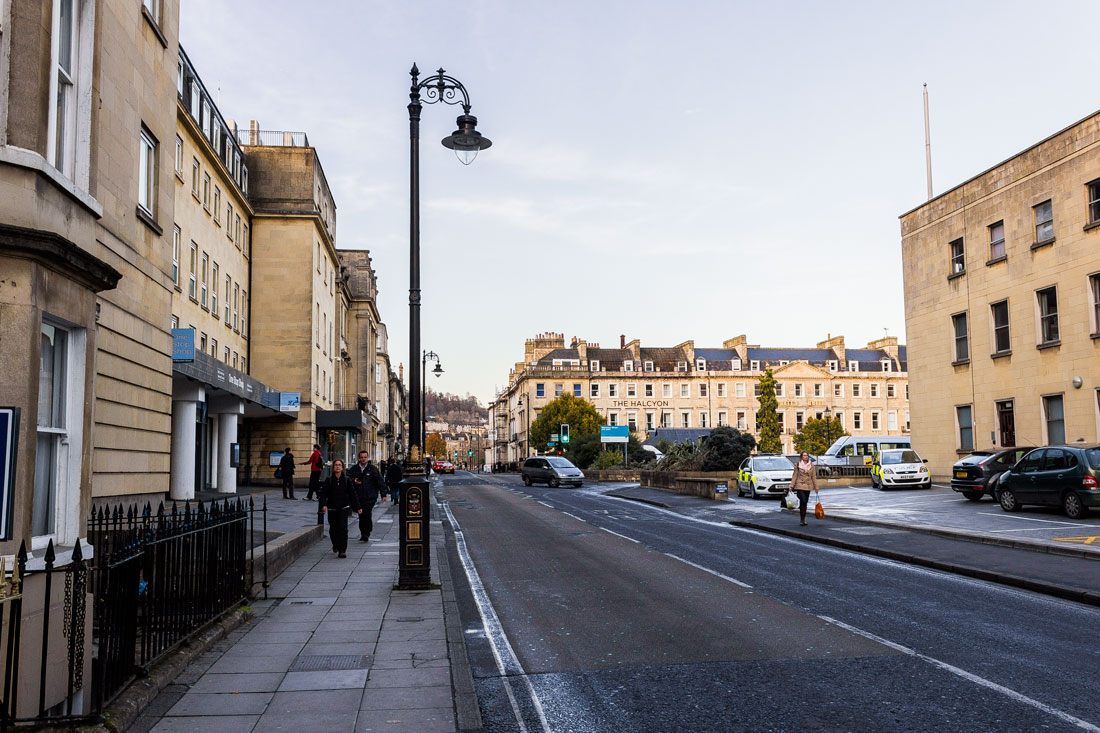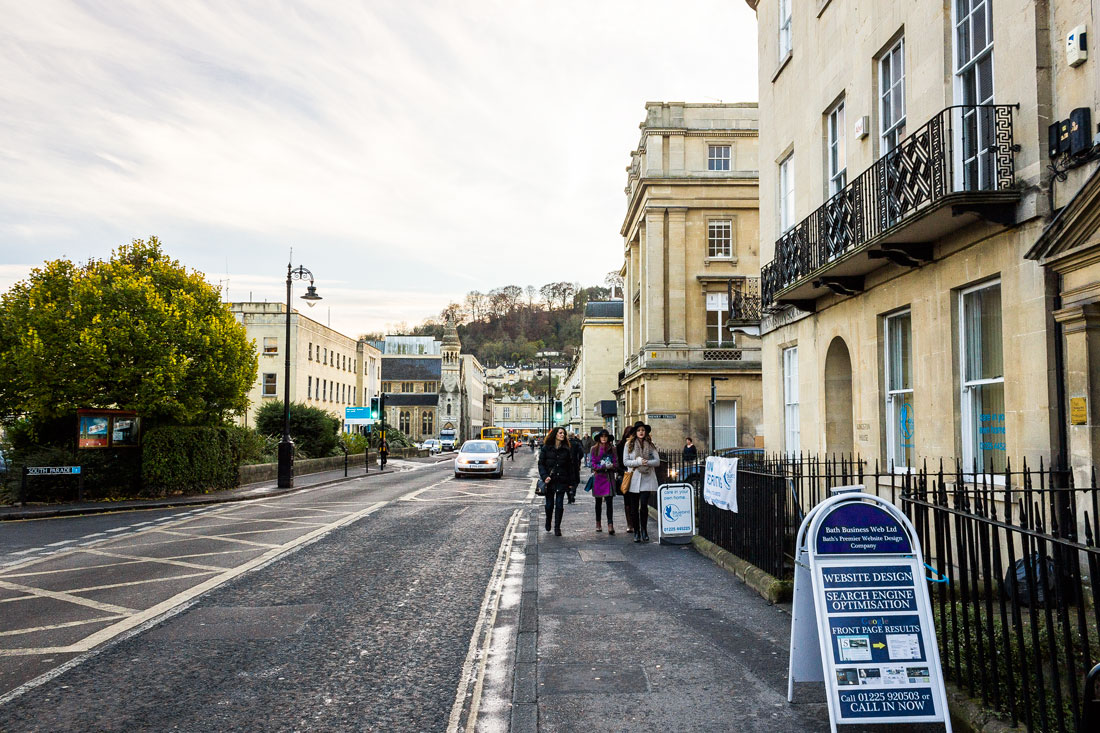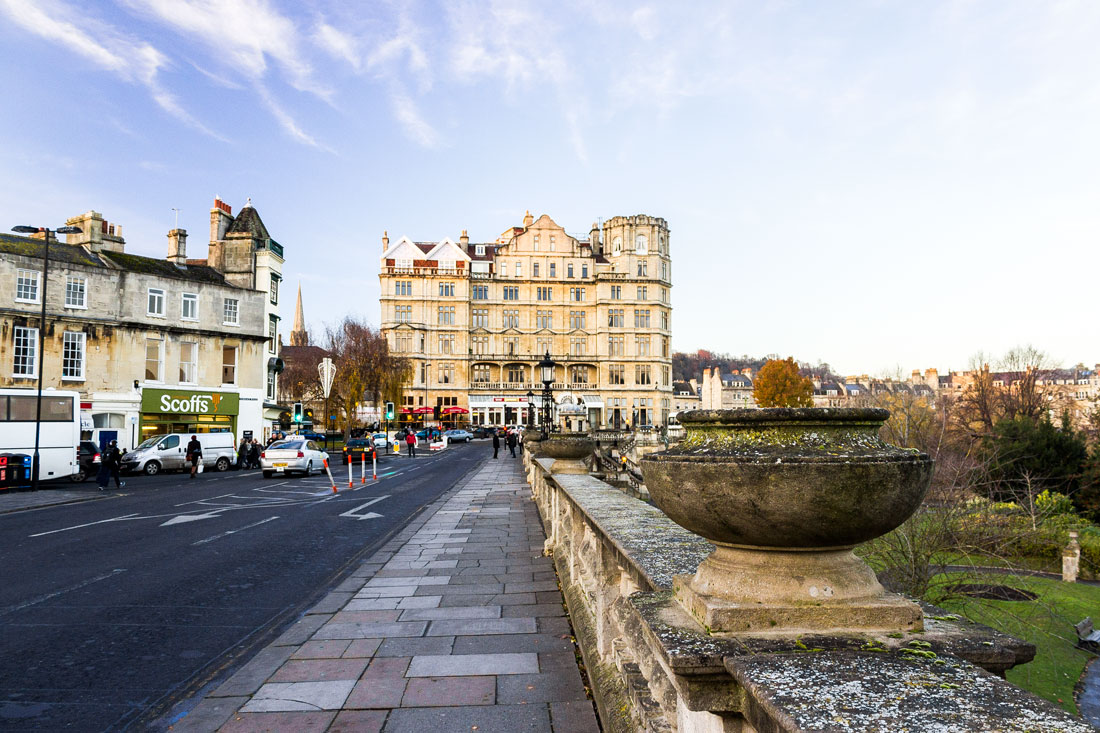 The waterfront.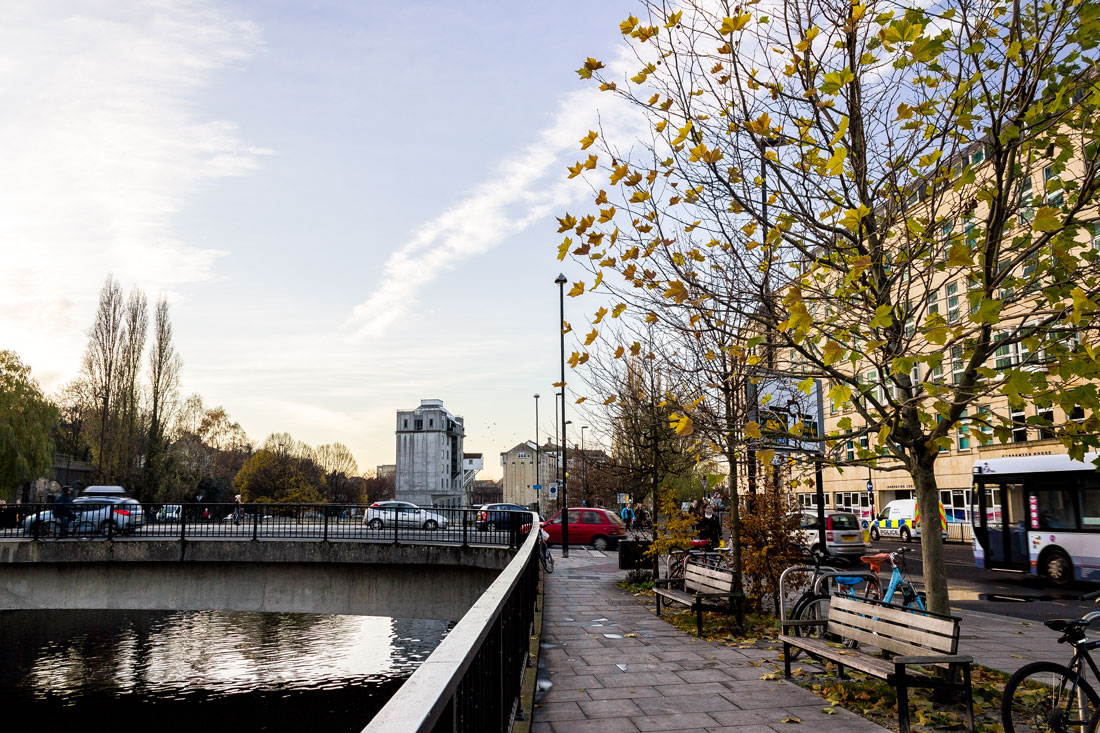 The facade of The Lamb & Lion pub. It is reminiscent of the well-known Oxford establishment, The Lamb & Flag, as English pub names often refer to biblical themes.
An unimaginable amount of details that surpasses human comprehension. Everything here is perfect: the signage, support brackets, menu, announcements, window decorations, entrance and doors, windows and frames, flowers and lanterns. It's a true celebration of eclecticism. It's worth coming back to the city just to get a closer look at this facade.
A more modest place is the store of the Dyson company.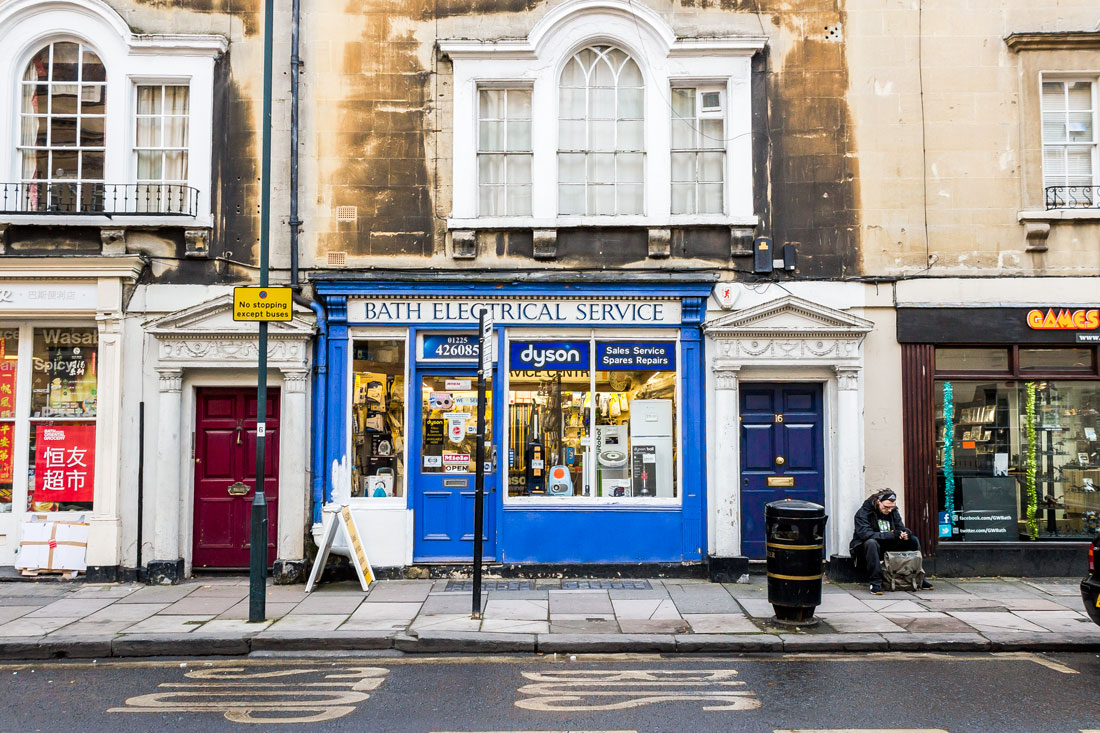 A monument commemorating the glorious participation of the people of Bath in the 2012 Olympic Games. At first glance, you wouldn't think it's not some ancient statue.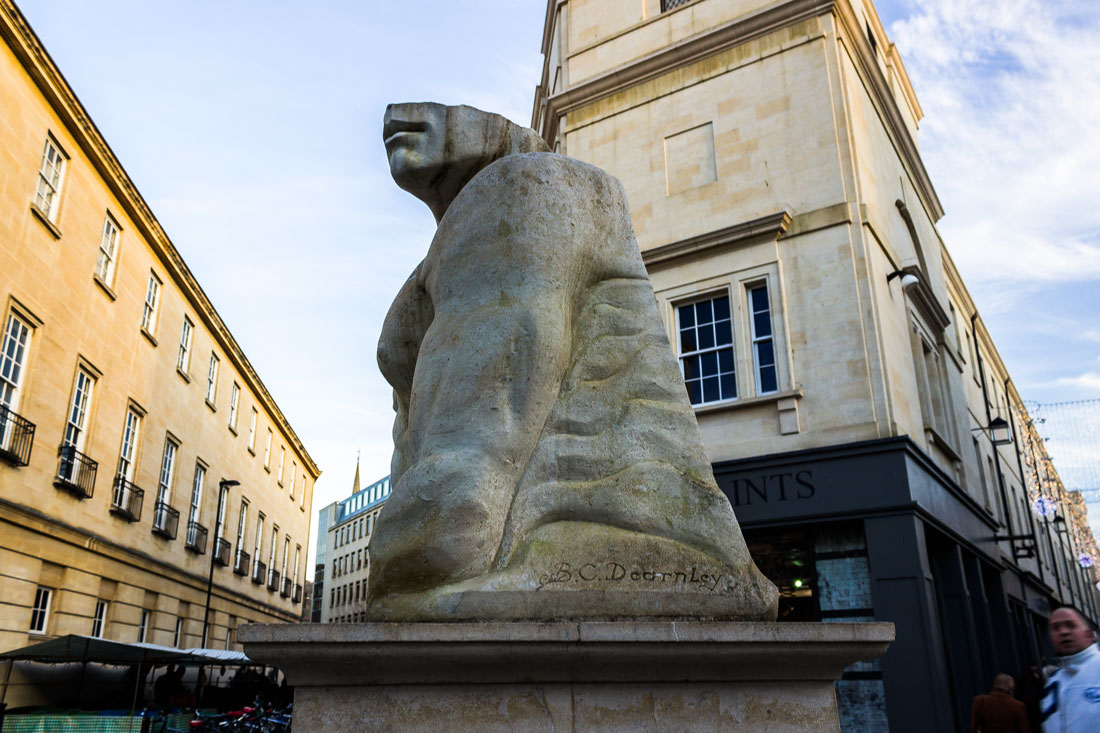 A barely noticeable sign of the pump room, showing signs of age.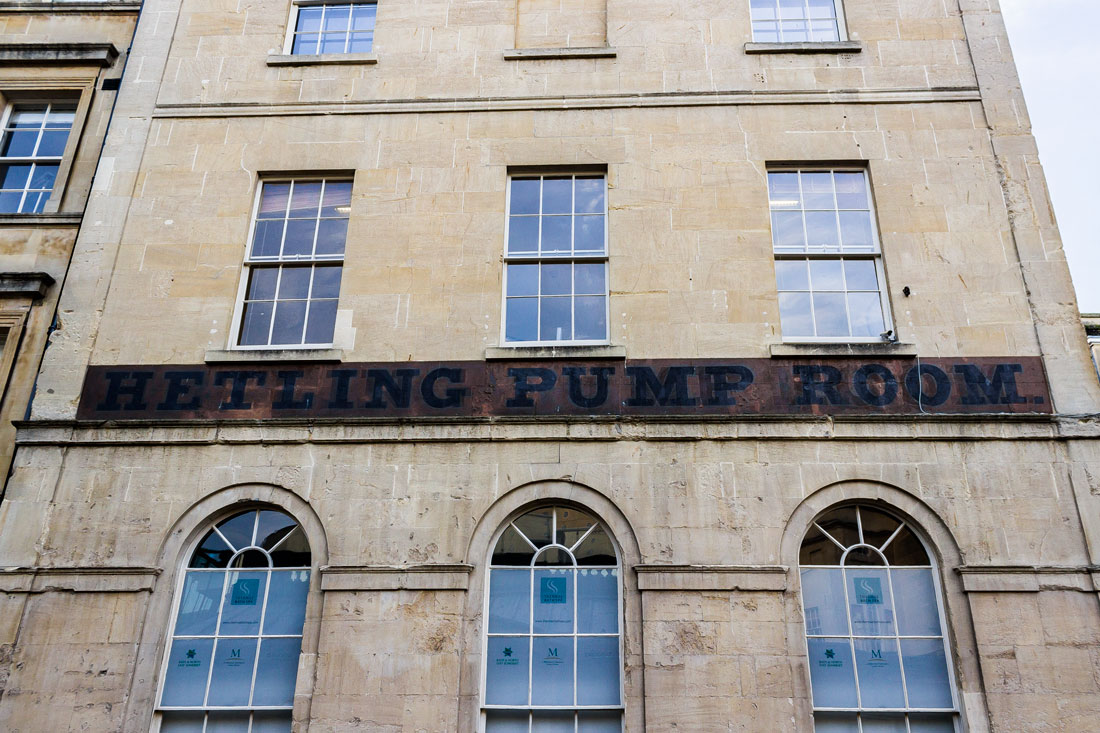 A cafe sign.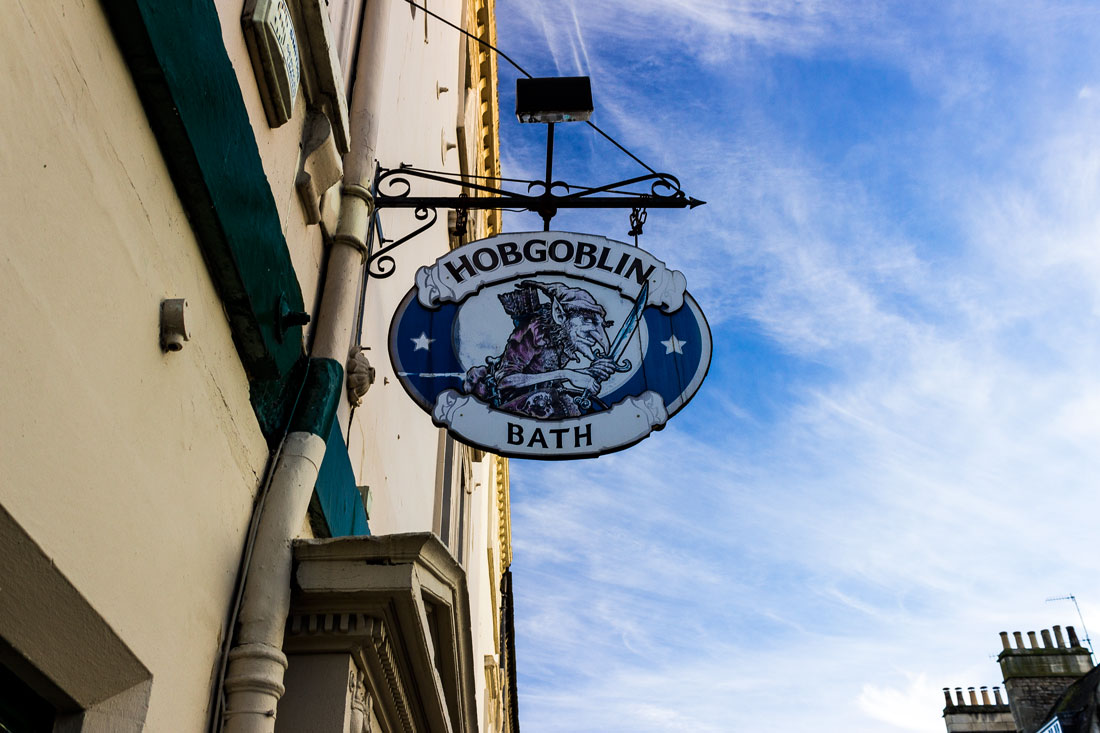 A sign indicating Amery Lane.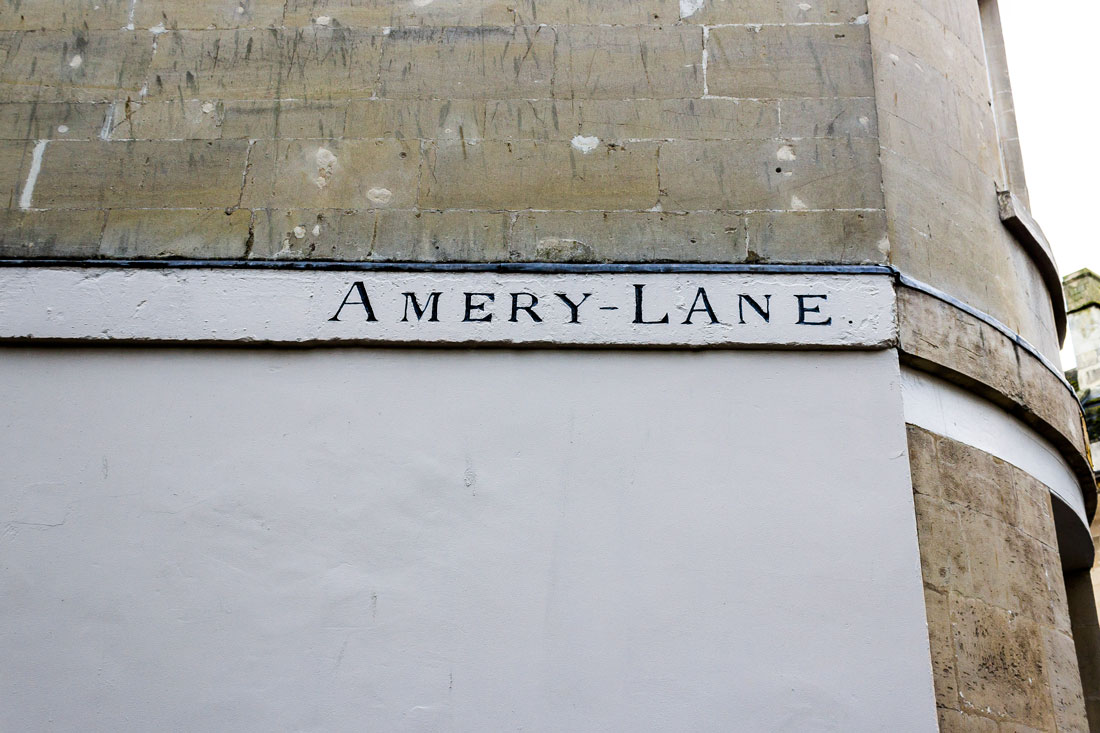 Henry Street.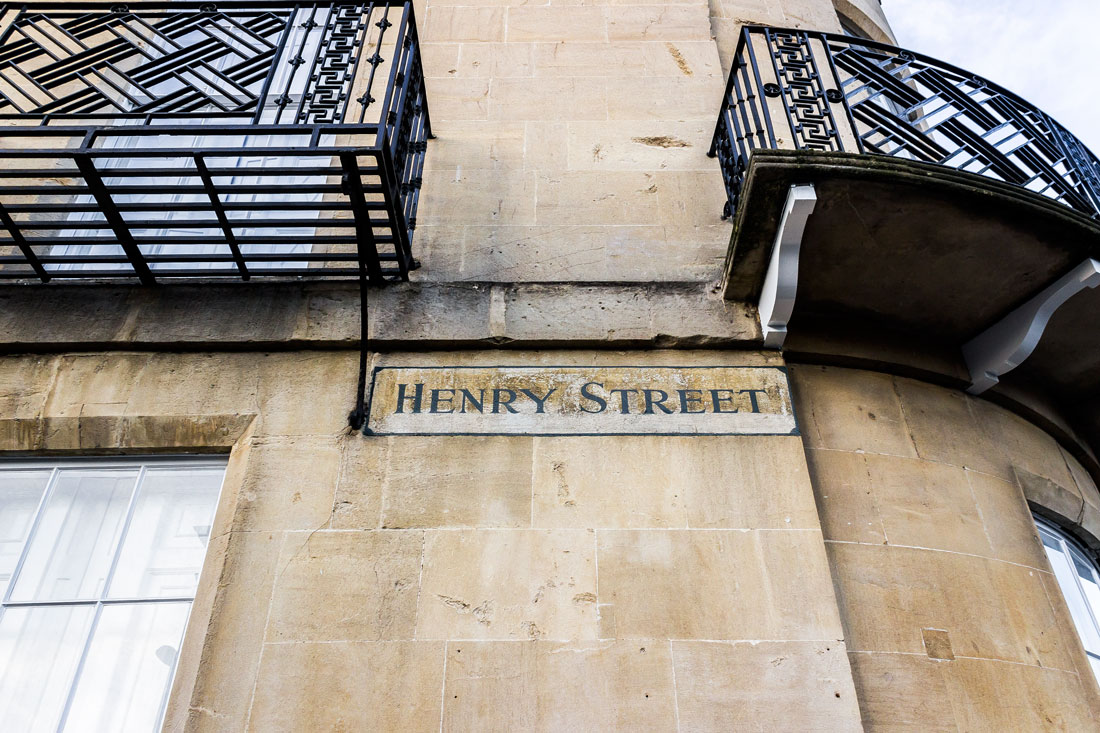 A more modern sign — Corn Street.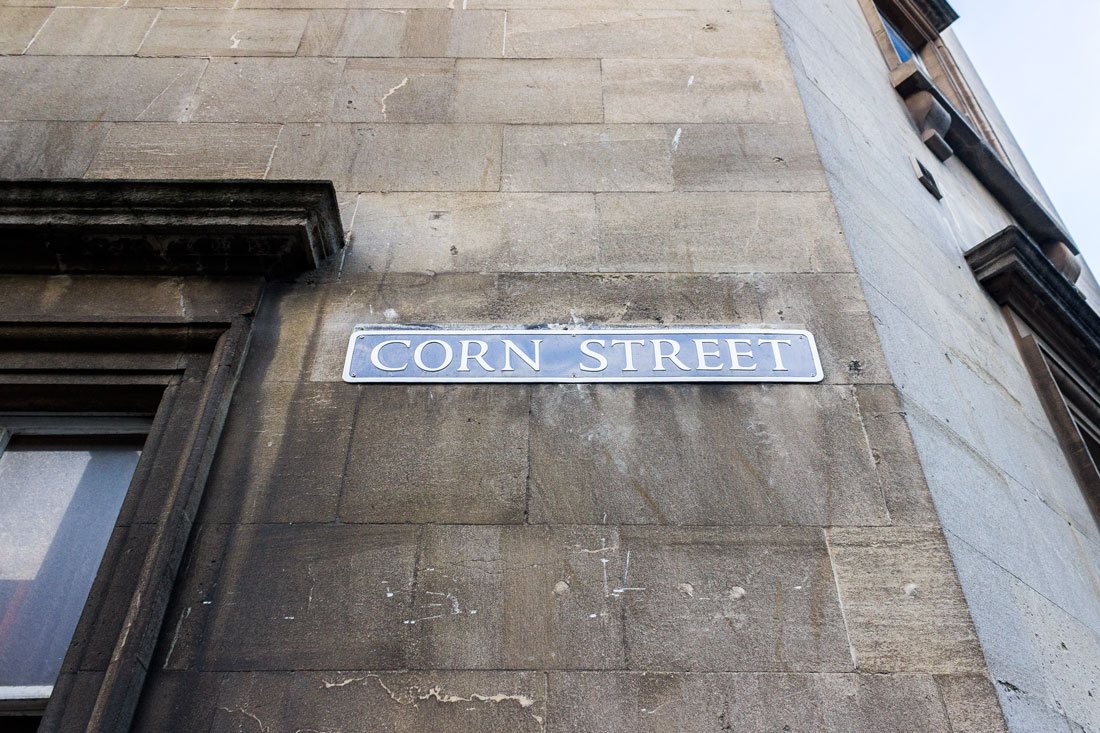 Mr. Pierrepont's house.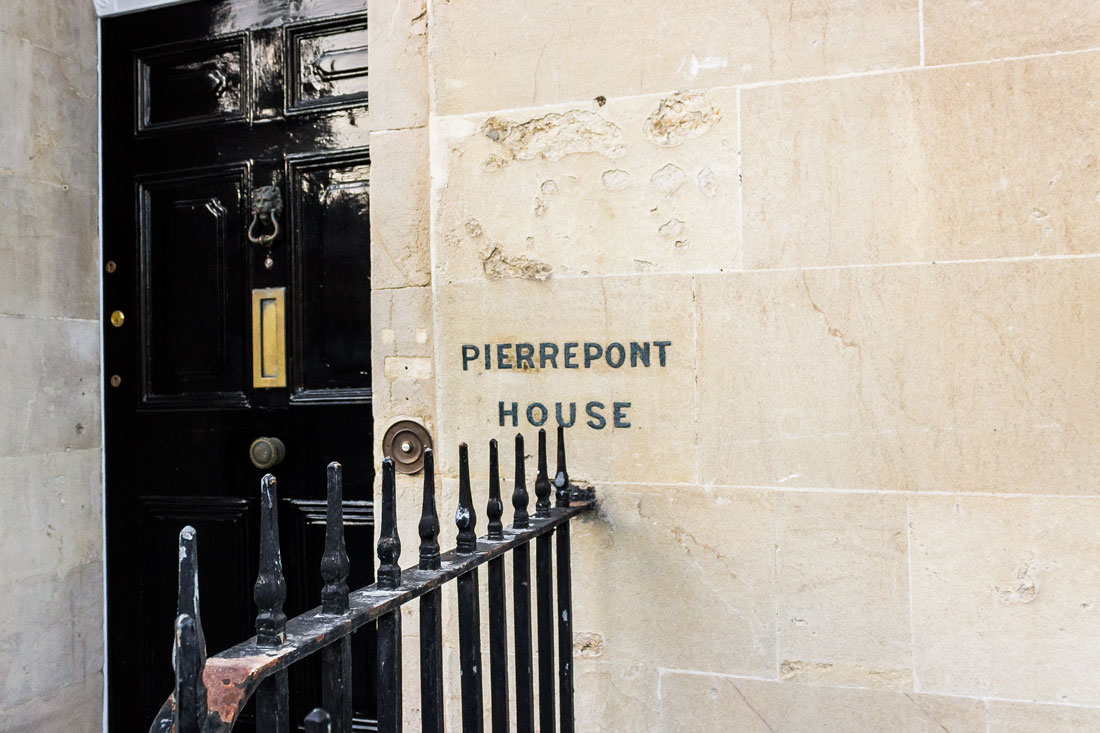 Either a former orangery or simply a hostel called "Orchard House."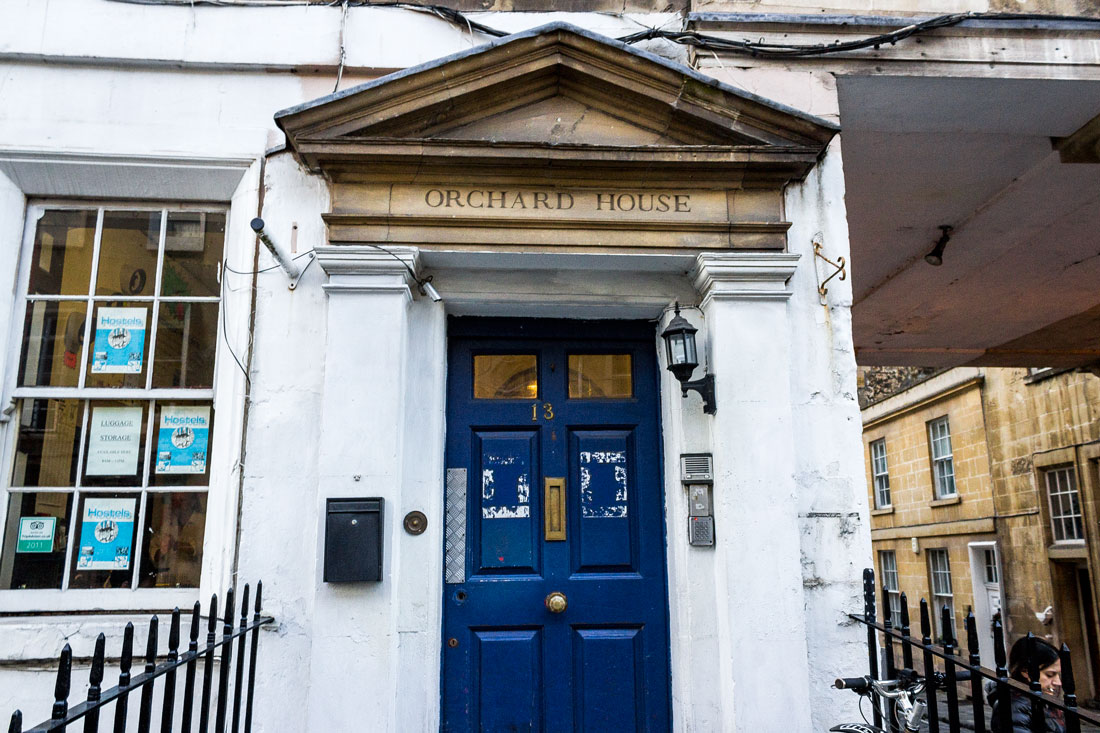 Sale of bicycles advertisement. A rather impressive stylization resembling 19th-century posters that an uninformed person wouldn't recognize.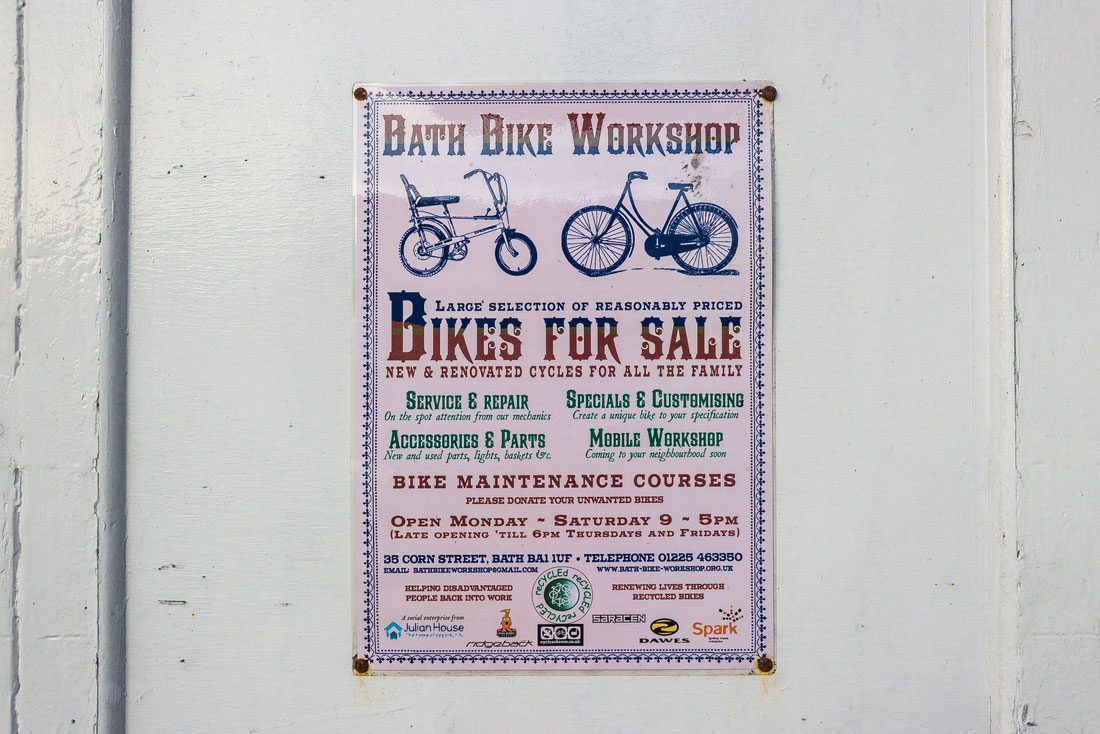 A lamppost with a coat of arms resembling the city's coat of arms.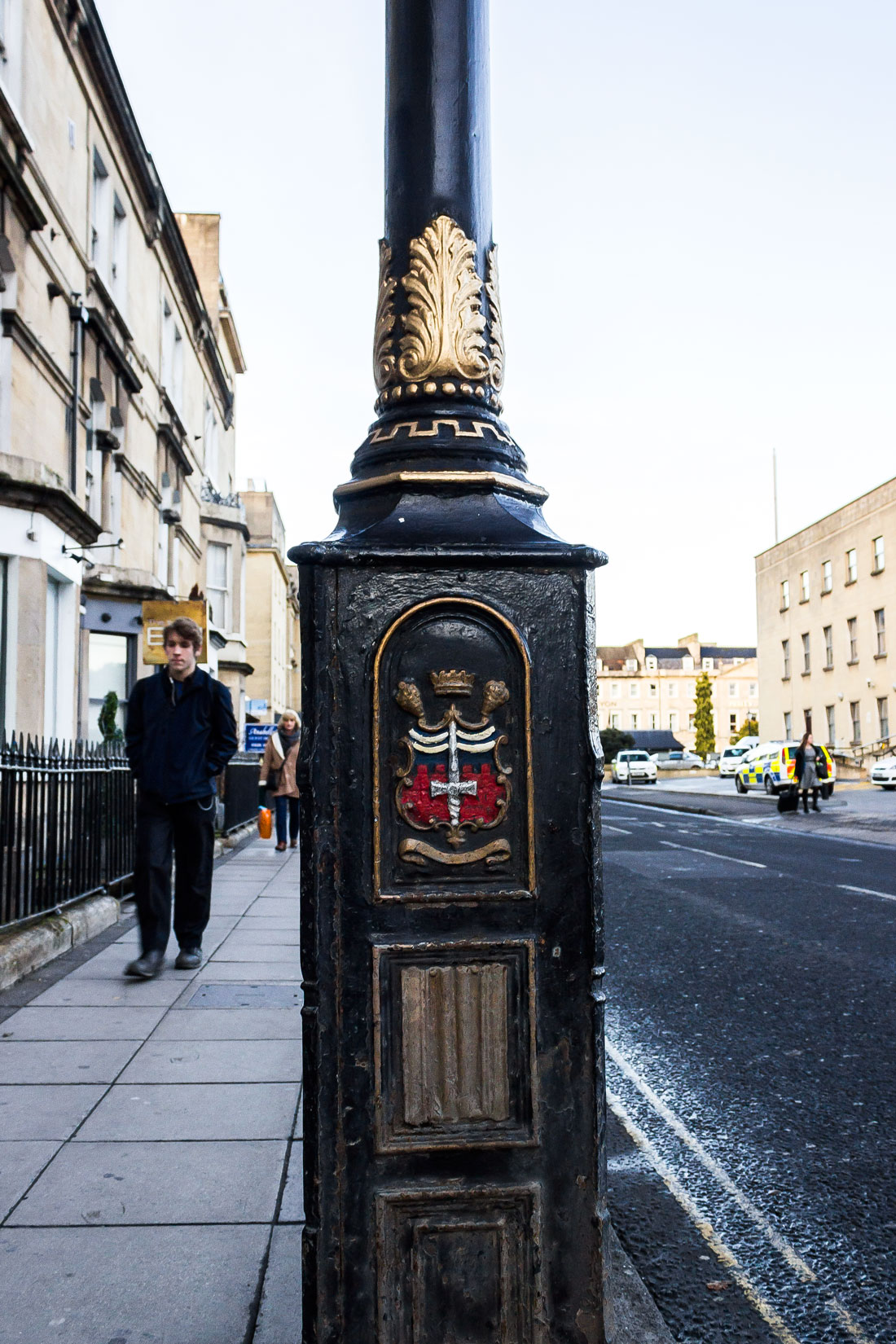 A bus and a bus stop. Additionally, under the tree, you can spot a tourist map of the city — in Bath, the maps are designed in the form of a round radar.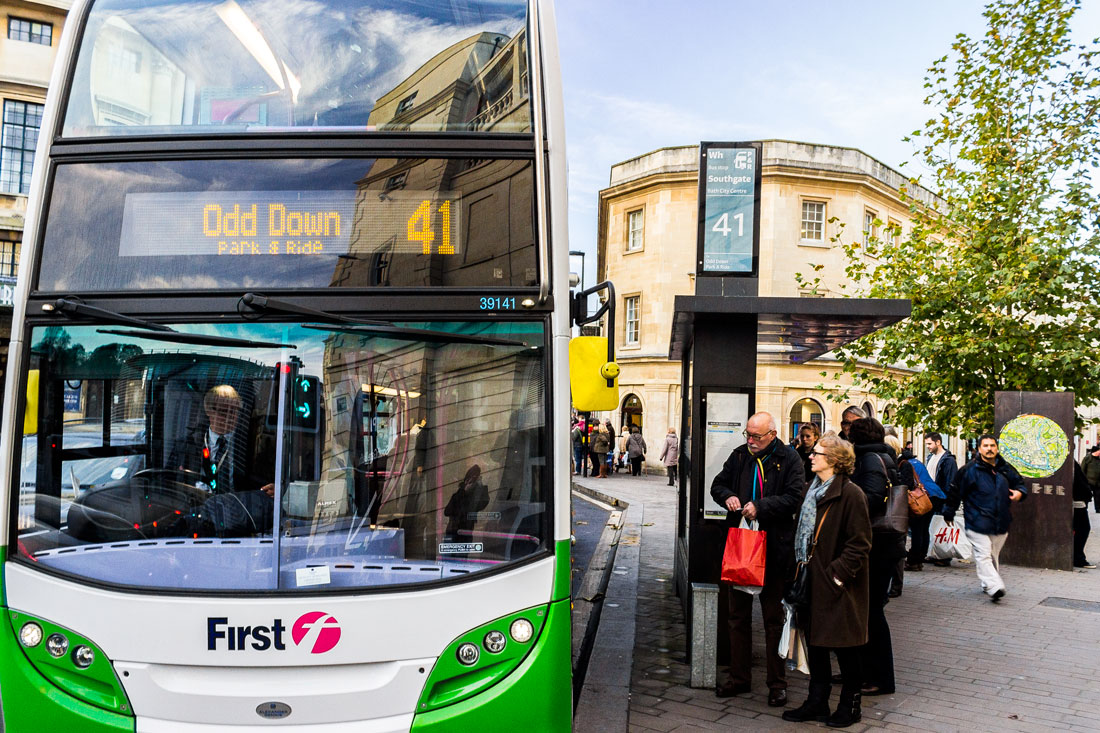 Park. In the distance, hills with cottages are visible.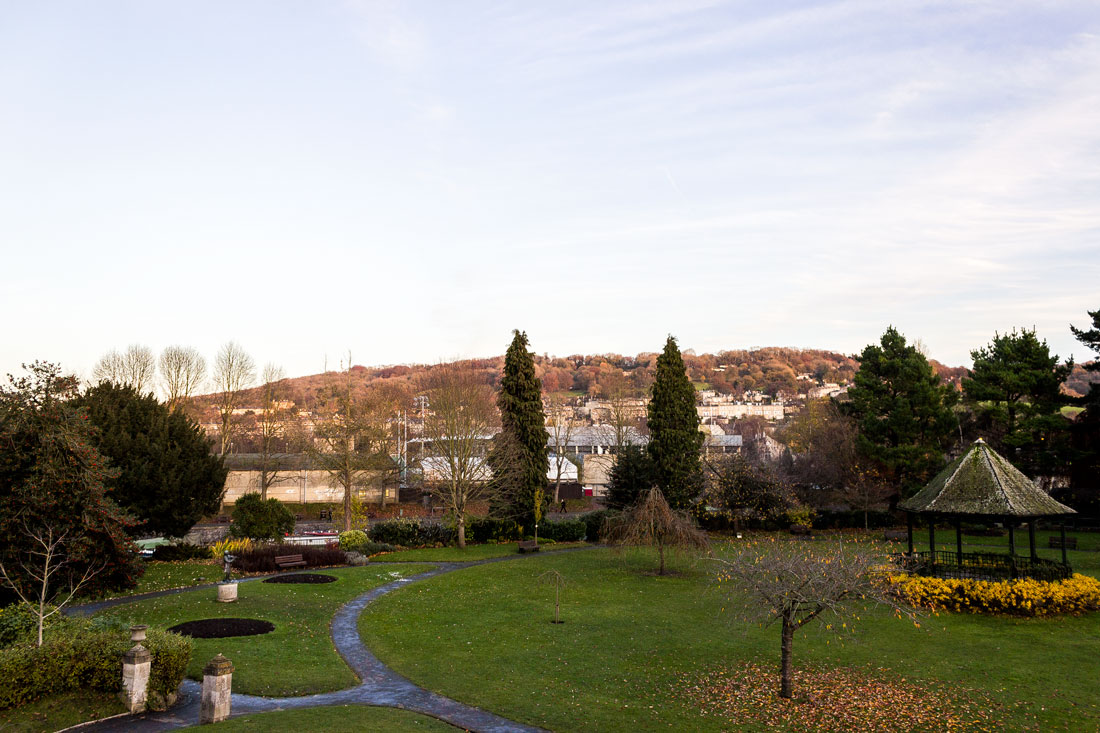 In reality, Bath is somewhat larger and exponentially more beautiful than the author was able to depict in their story. The city is nestled among hills, offering stunning views, but it would take much more time to fully explore Bath.