The Scottish Highlands
The Highlands of Scotland, or the Scottish highlands, are the northern part of the British island, everything located north of Glasgow and Edinburgh: the city of Inverness, Forts, and the famous Loch Ness lake.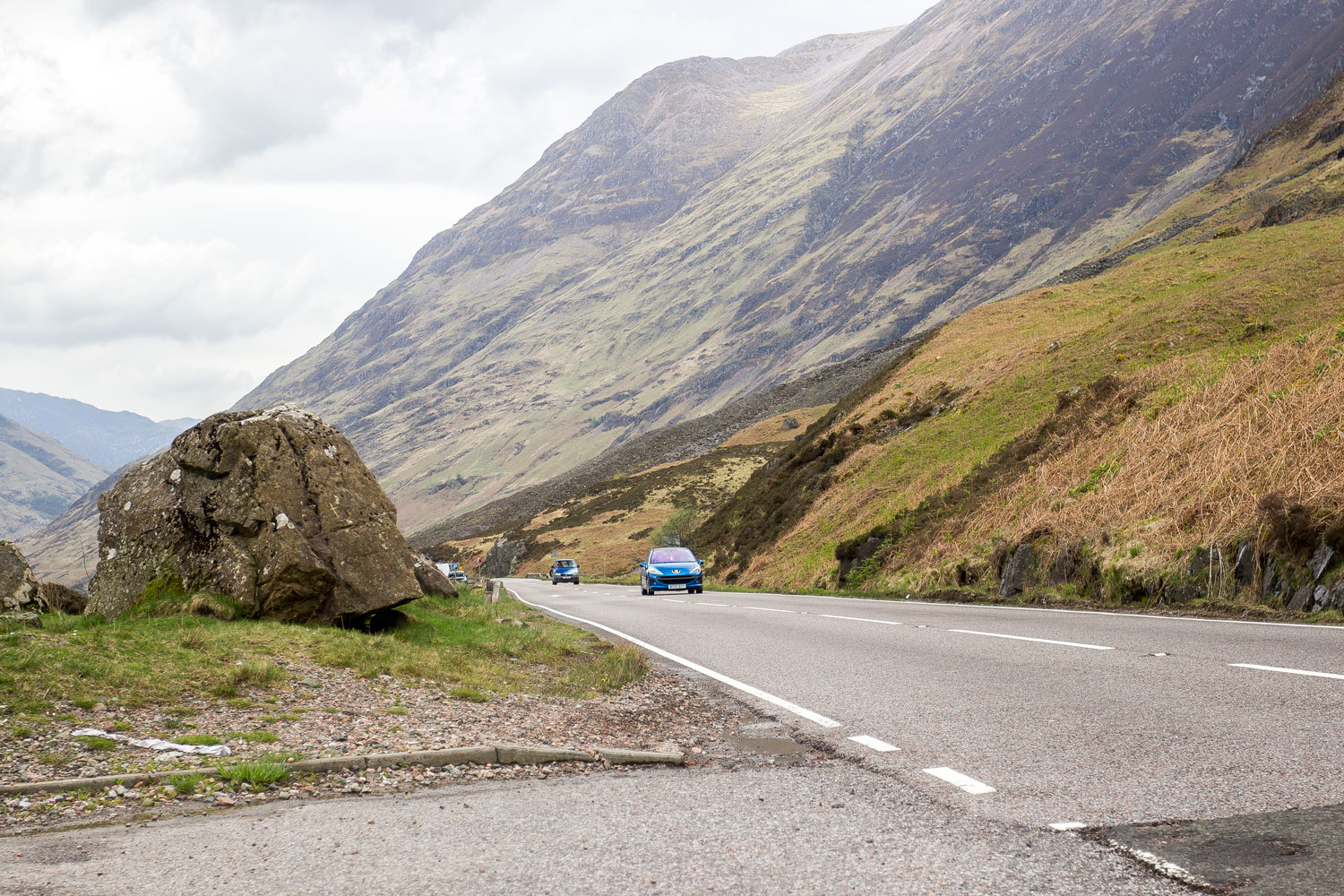 The bus driver says that the trip from Edinburgh through Loch Ness and back will take eight or nine hours, depending on traffic. After his words, you expect to see a wide highway jammed with traffic. It turns out that the entire road is a narrow two-lane road, and by "traffic," the driver meant the speed of movement on this narrow road. And we encounter a Scottish traffic jam. There are two trucks loaded with timber in front of us, moving about ten miles per hour slower than a passenger car could go. Overtaking them on the opposite lane is not allowed and dangerous. This is what a traffic jam looks like here.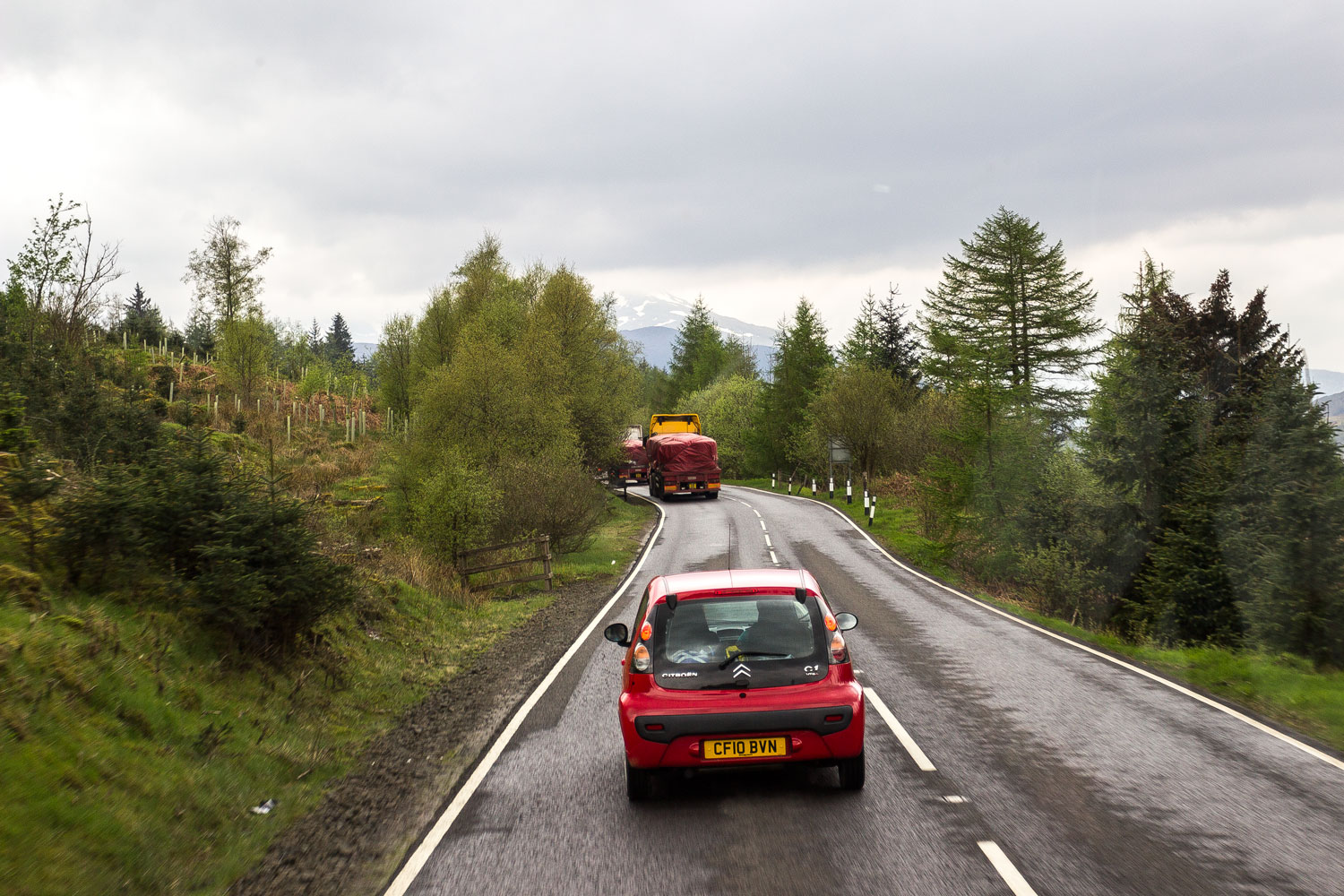 Despite the vast wilderness around, the road is clean and smooth throughout. Britain is monolithic: whether in the center of London or here, you can encounter the same classic red bus.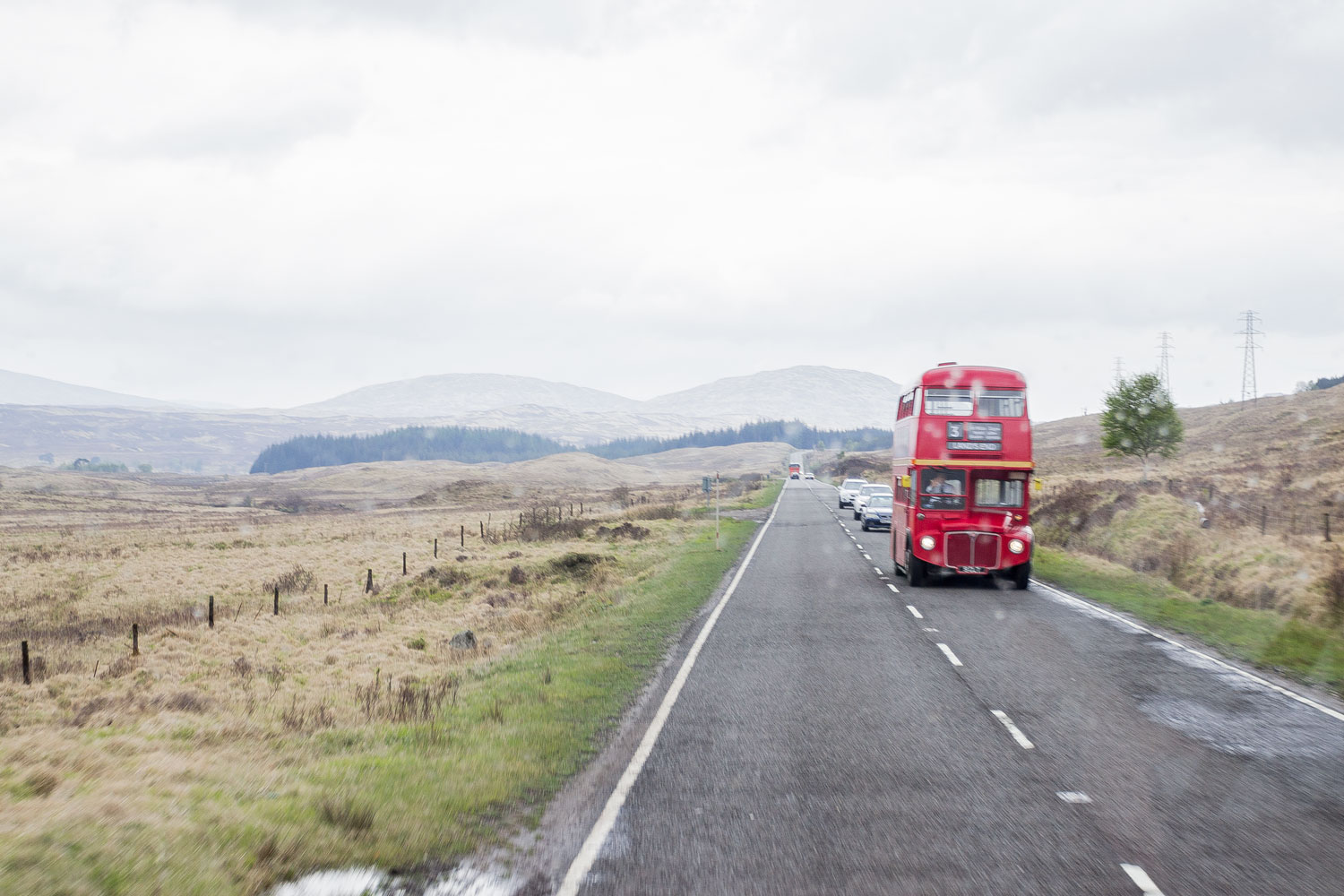 The entire Northern Scotland radiates a soft, iron-brown shade, as if it were a scene from the movie "James Bond: Skyfall." The last episode of the Bond series was filmed precisely here.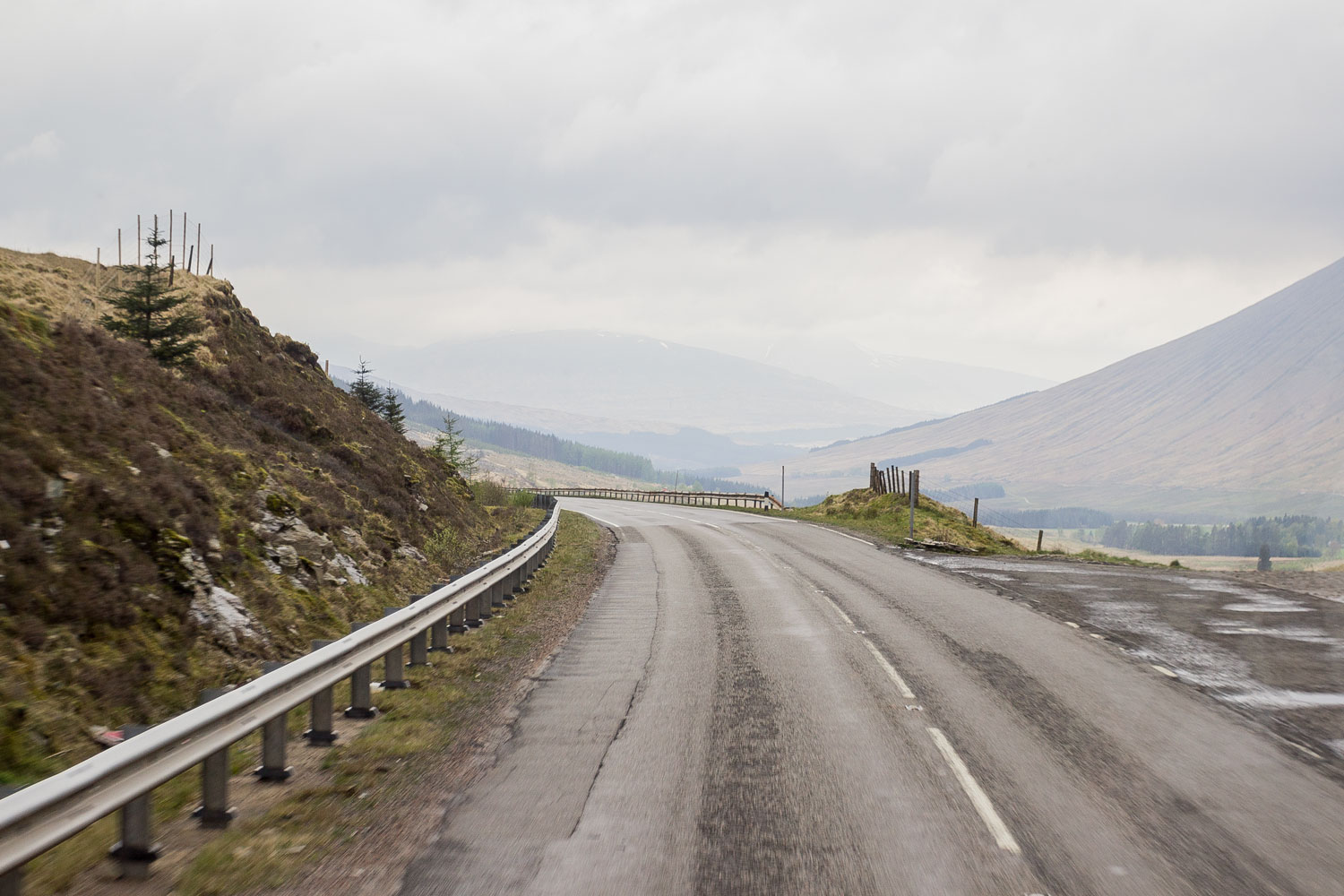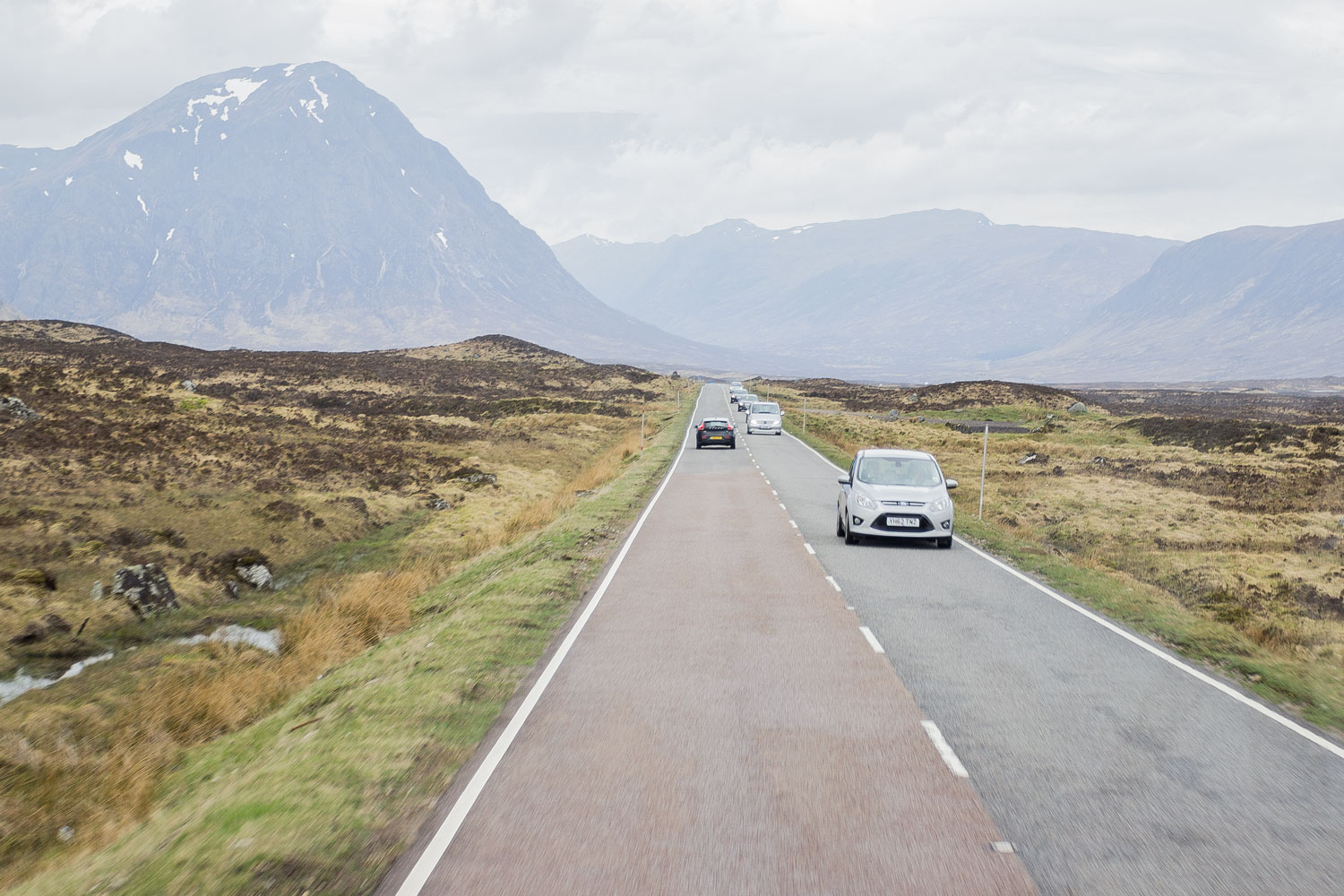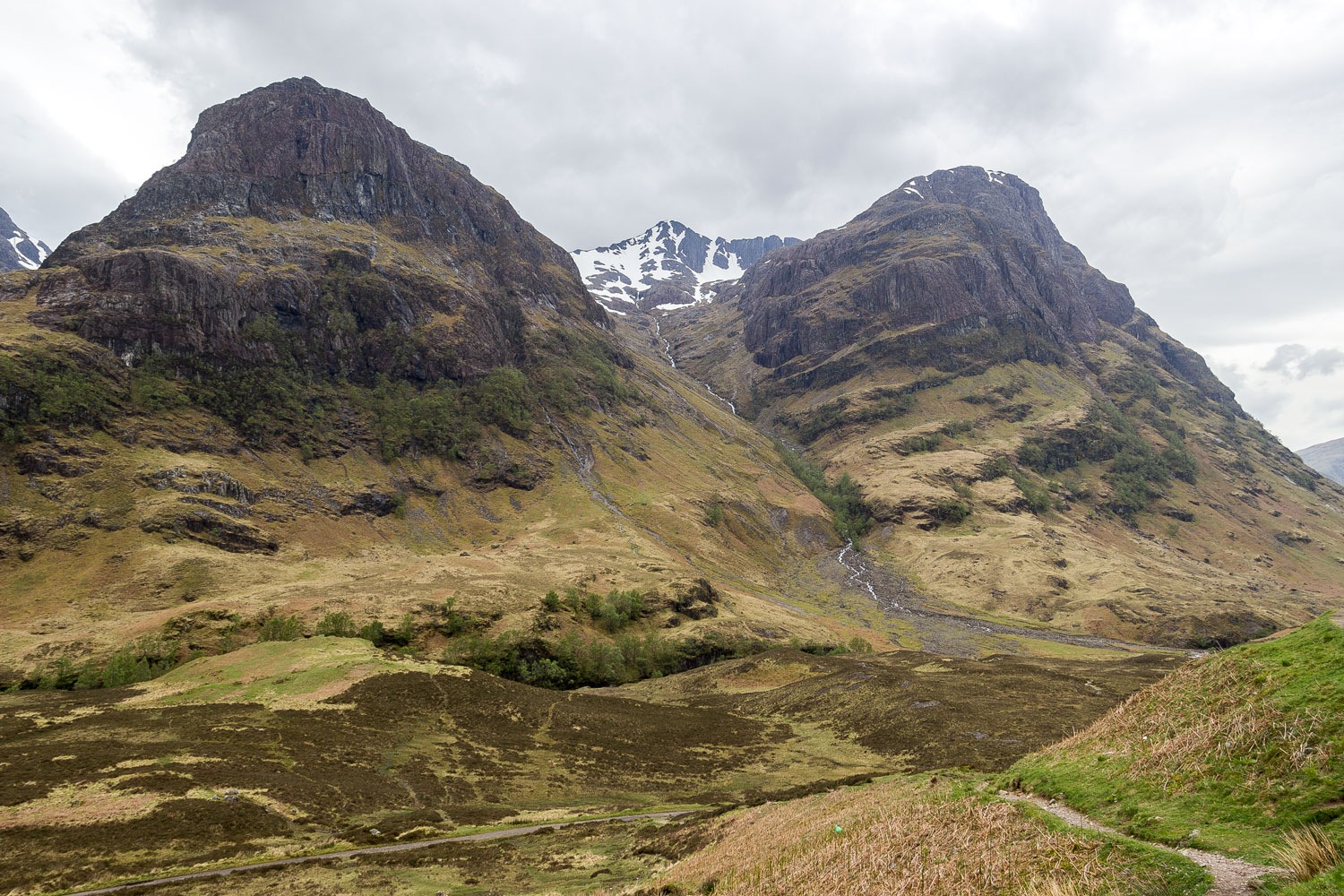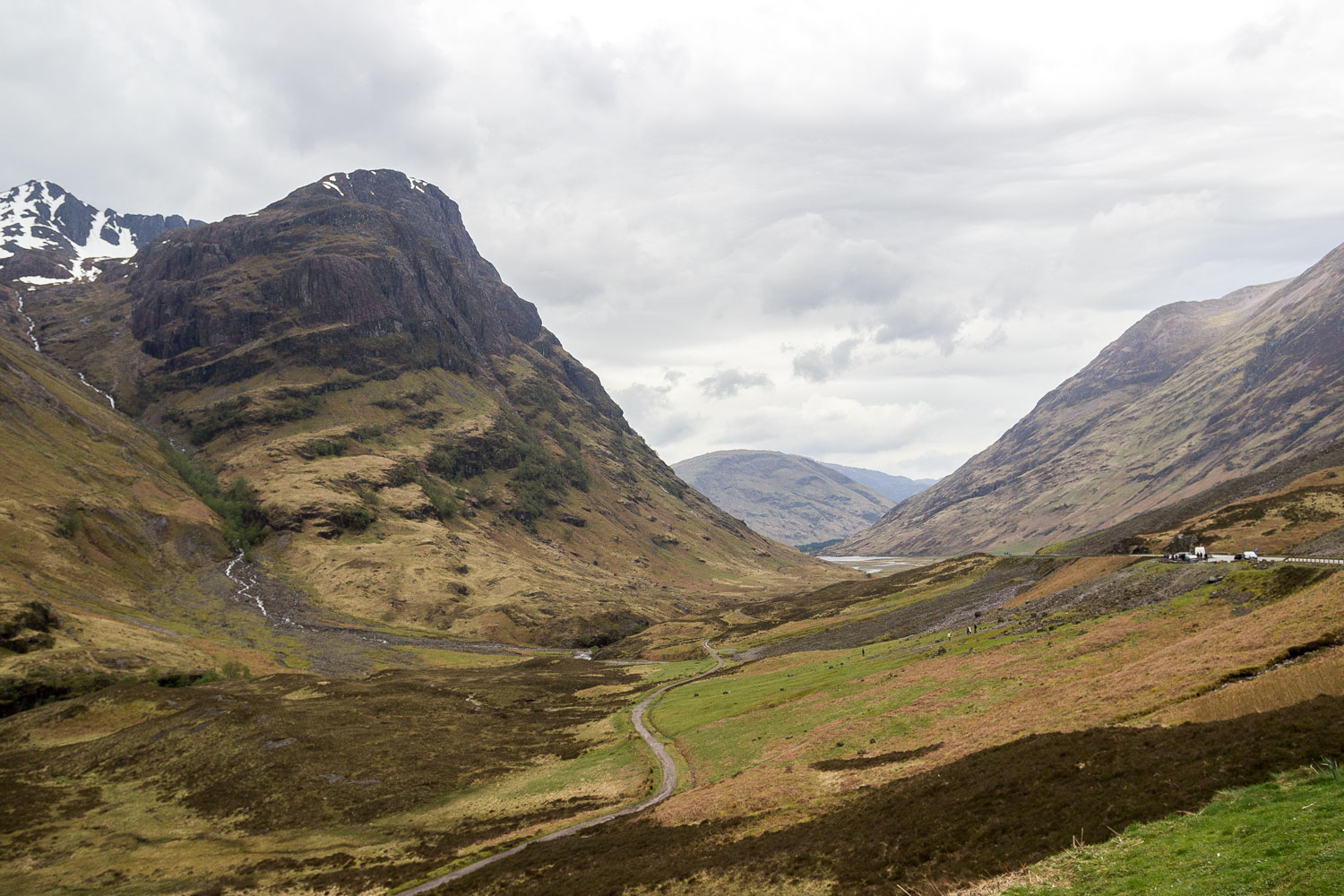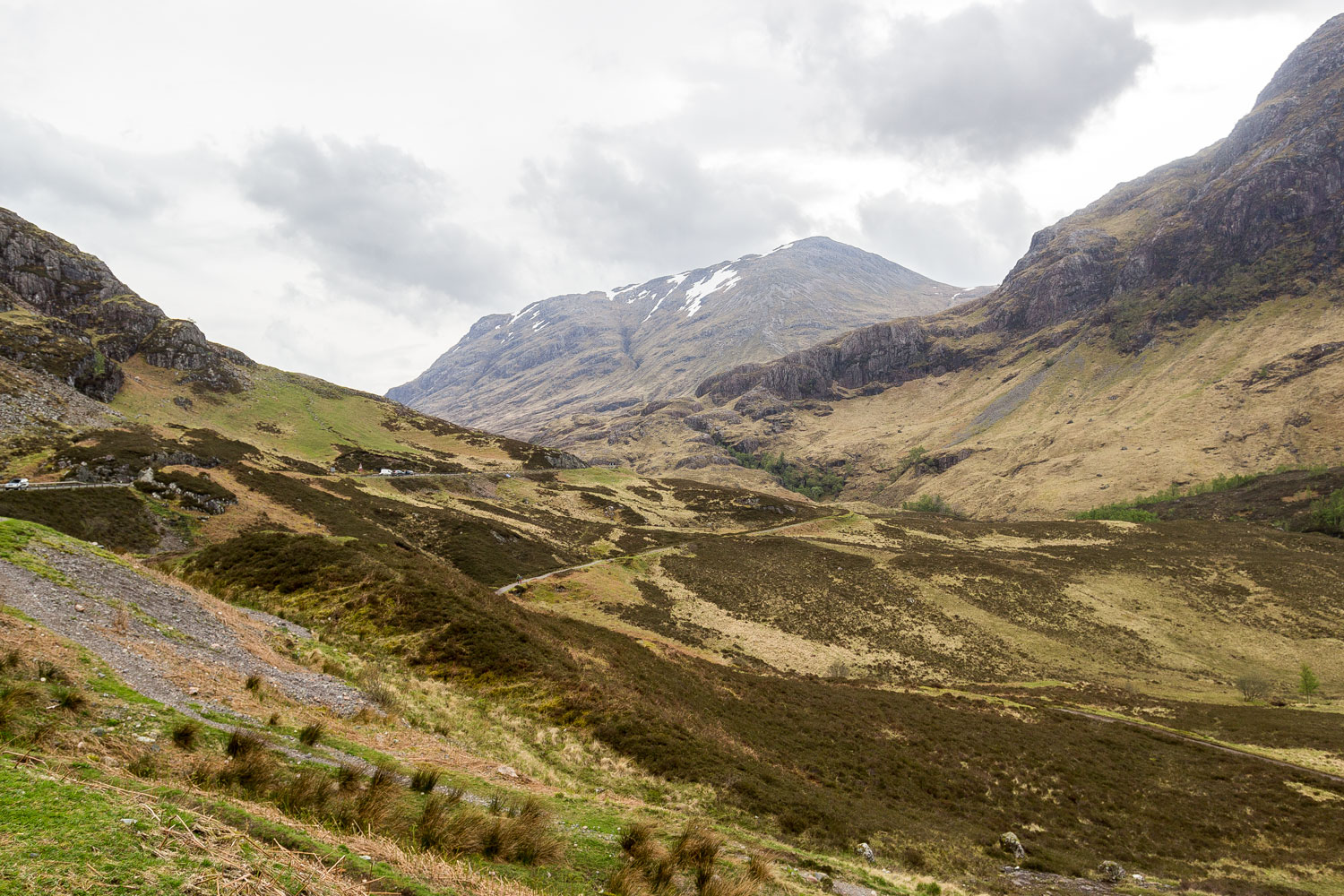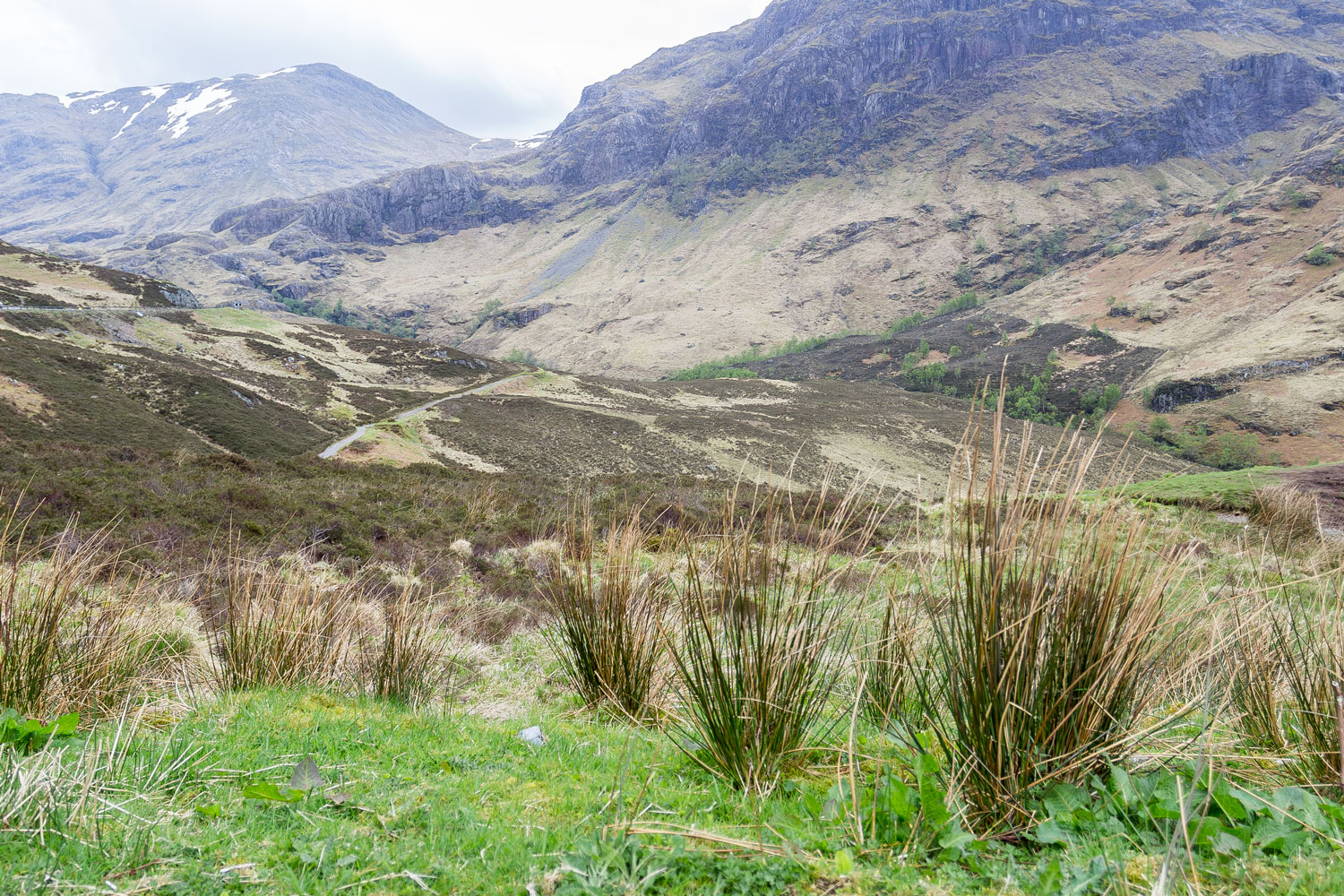 The locks of the Caledonian Canal, a 100-kilometer waterway that connects the North Sea and the Atlantic Ocean. It flows into Loch Ness.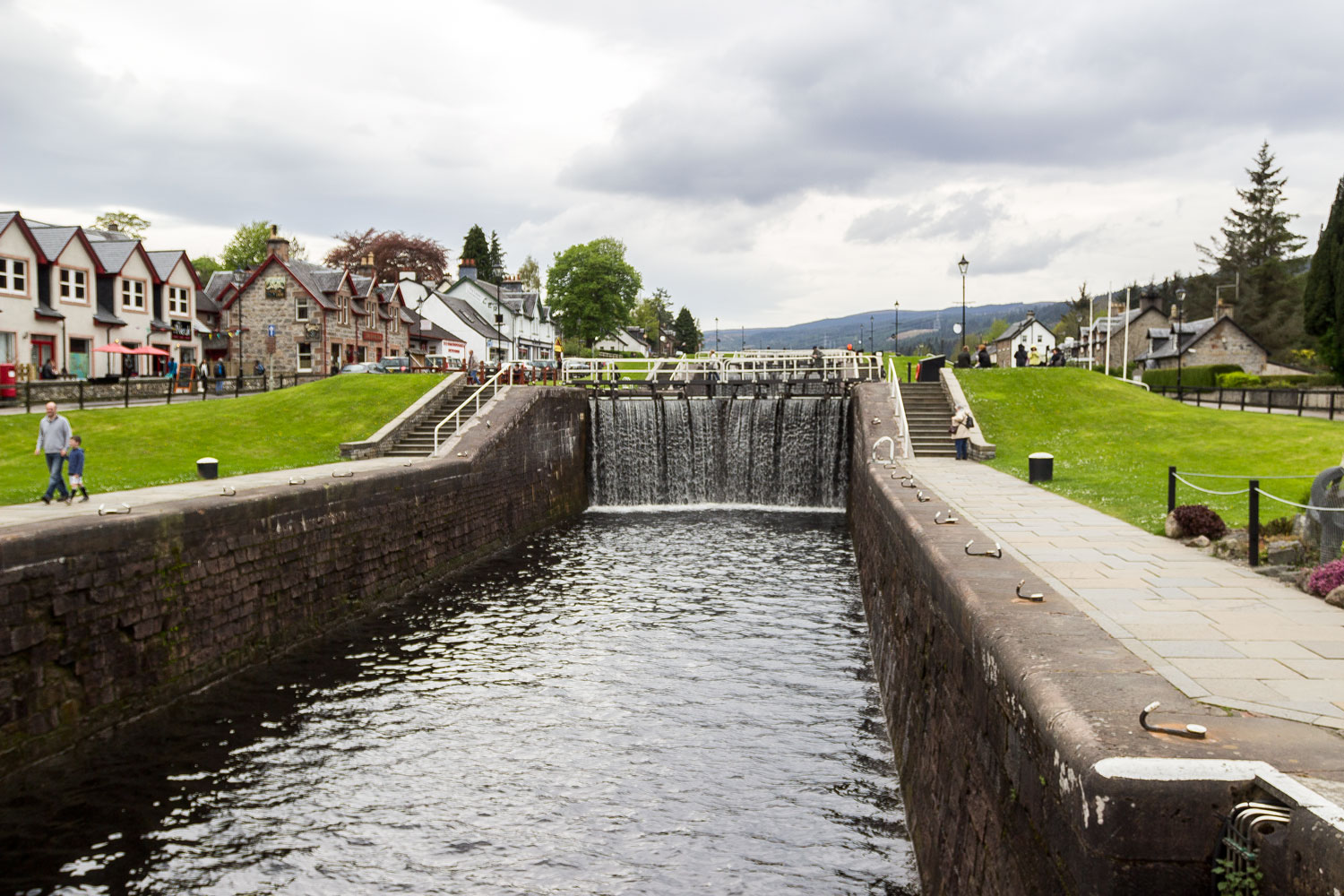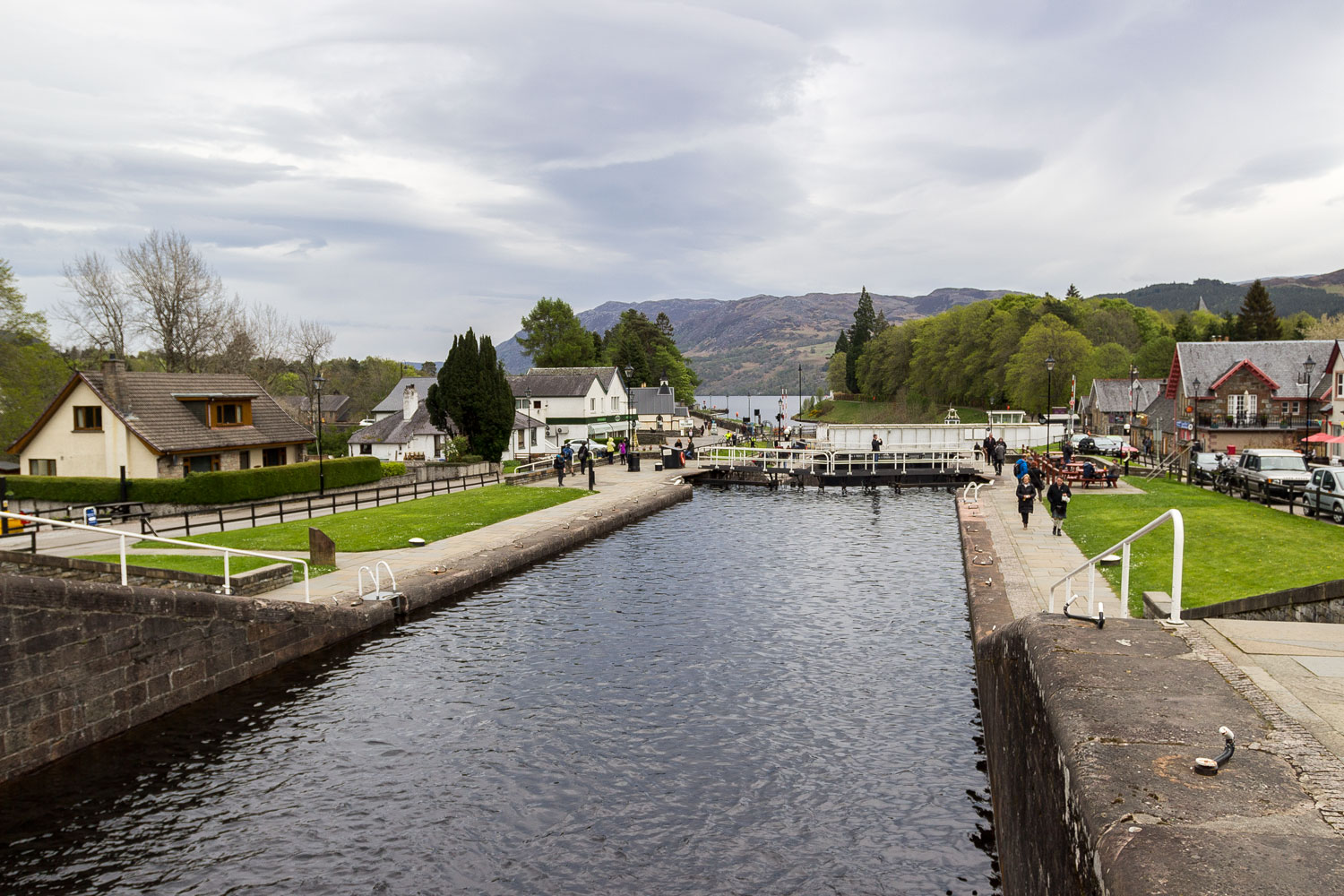 The small settlement of Fort Augustus (650 residents) adjoins Loch Ness.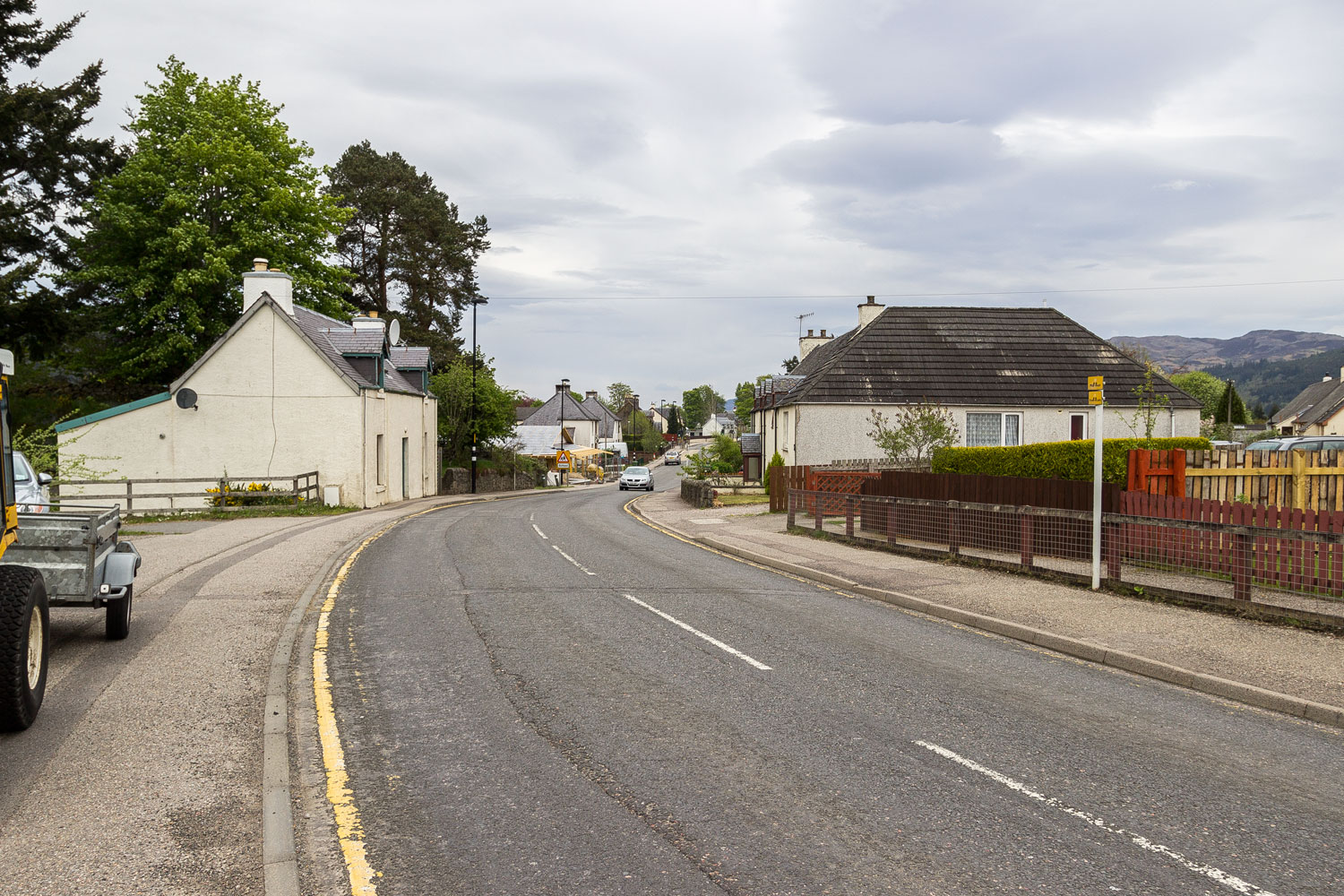 Loch Ness.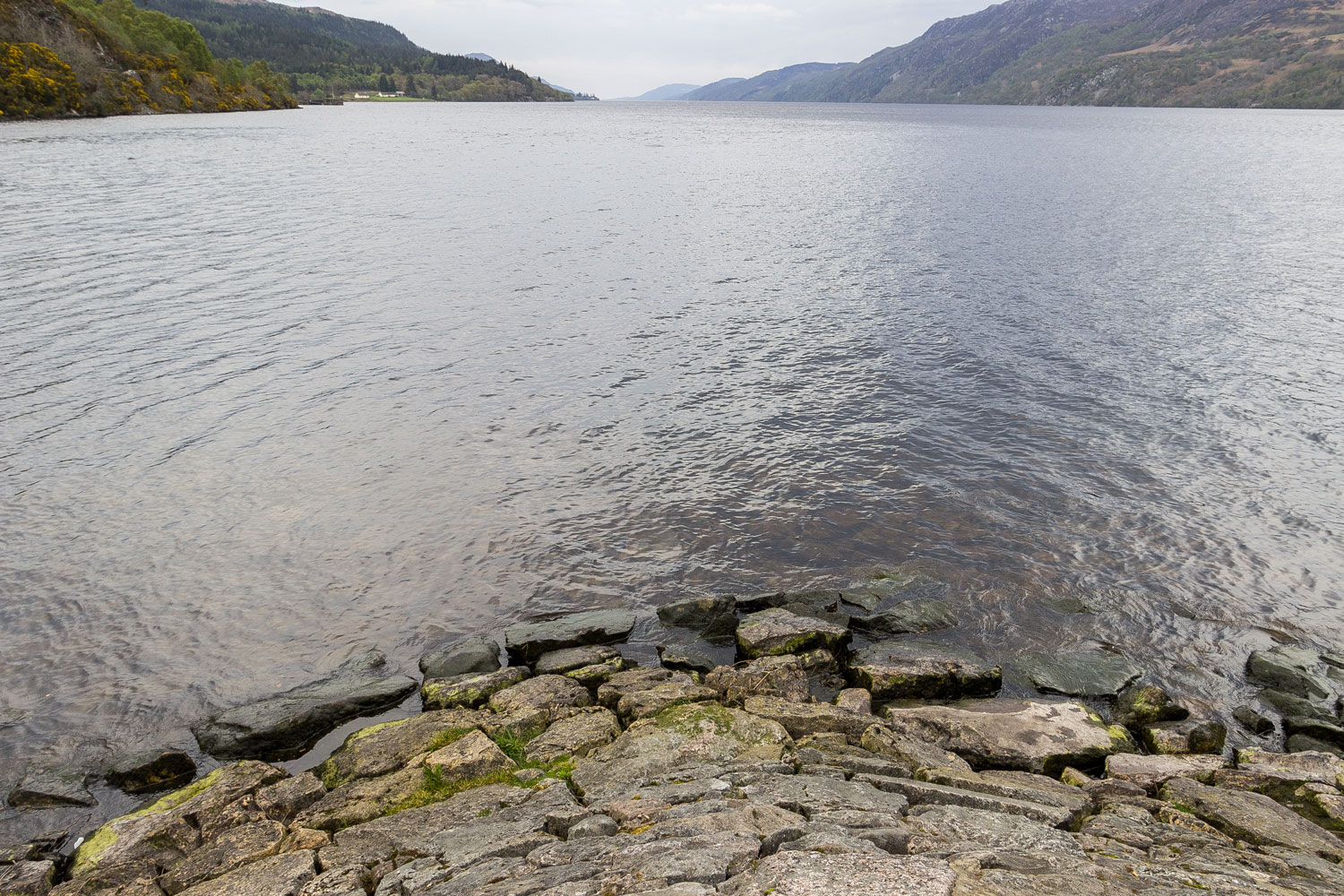 This charming Scottish shop.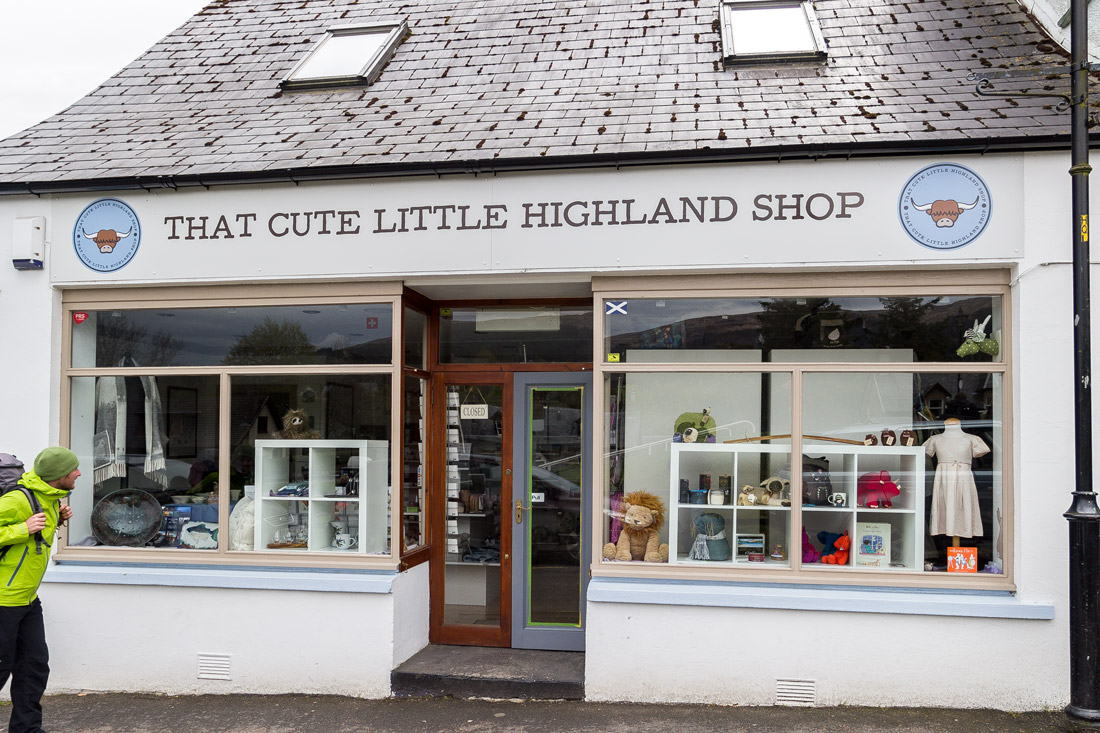 The bus stop in Fort Augustus.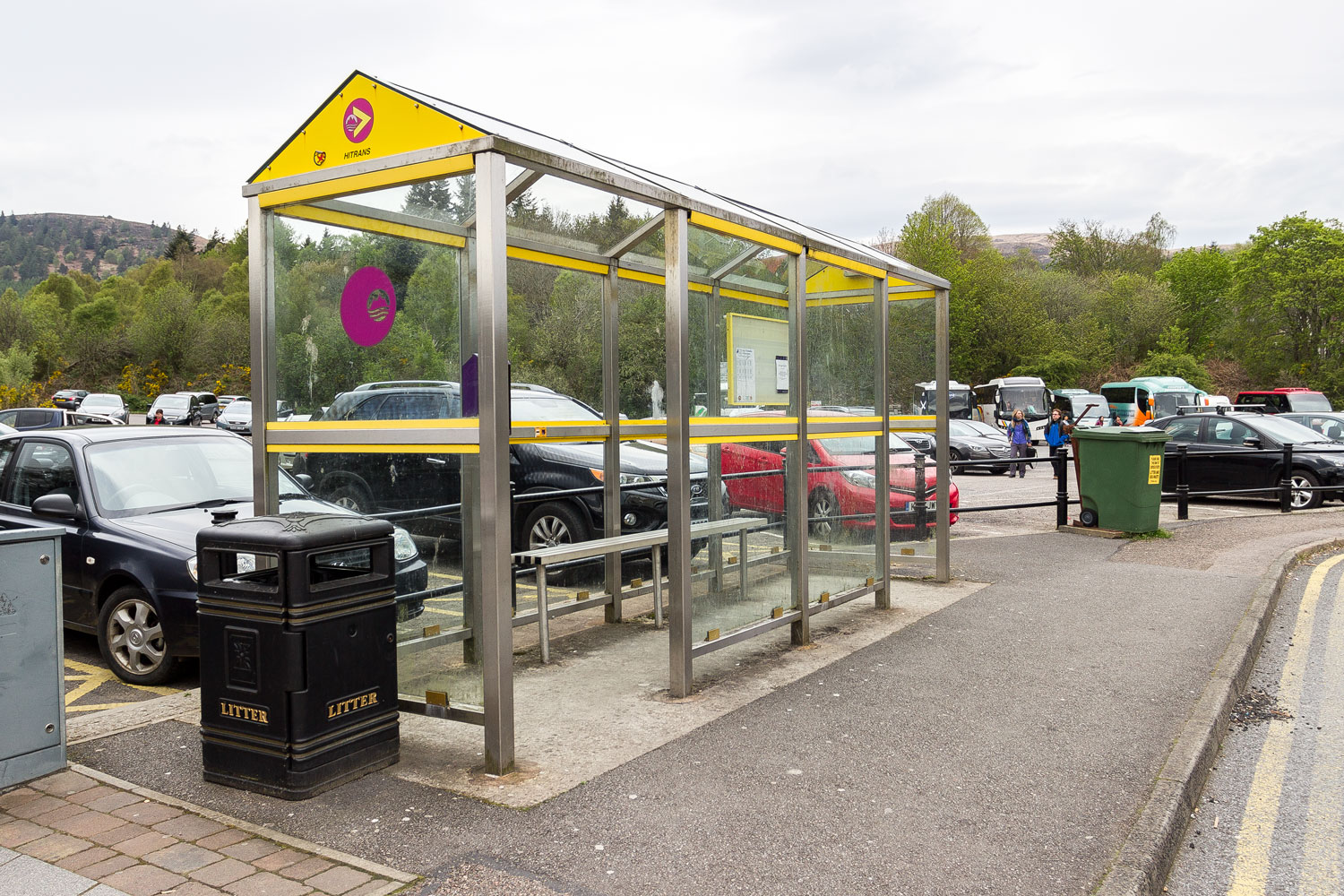 Service notes on lamp posts.
Inverness is the only populated place with the status of a city in the Scottish Highlands.