Ireland. Cliffs of Moher. Burren
Ireland is rightfully considered a green country. Here, there are indeed only green landscapes. The grass in the meadows grows very low, and the fences in the pastures are also made low from cobblestones. There are small, solitary, modest houses.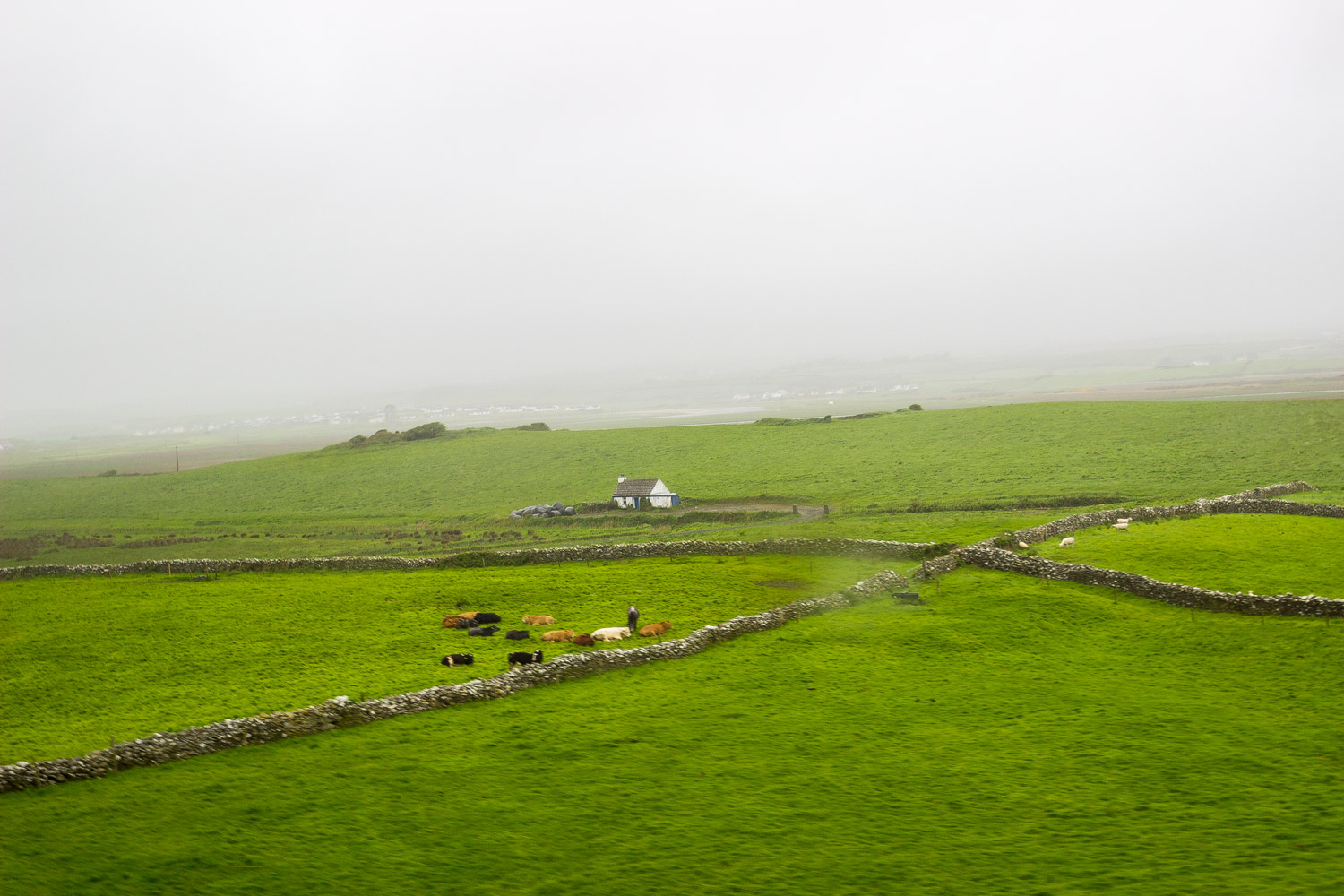 Endless green desert with constant inclement weather. Although harsh winters are not experienced here, constant rain and strong winds never leave one in peace.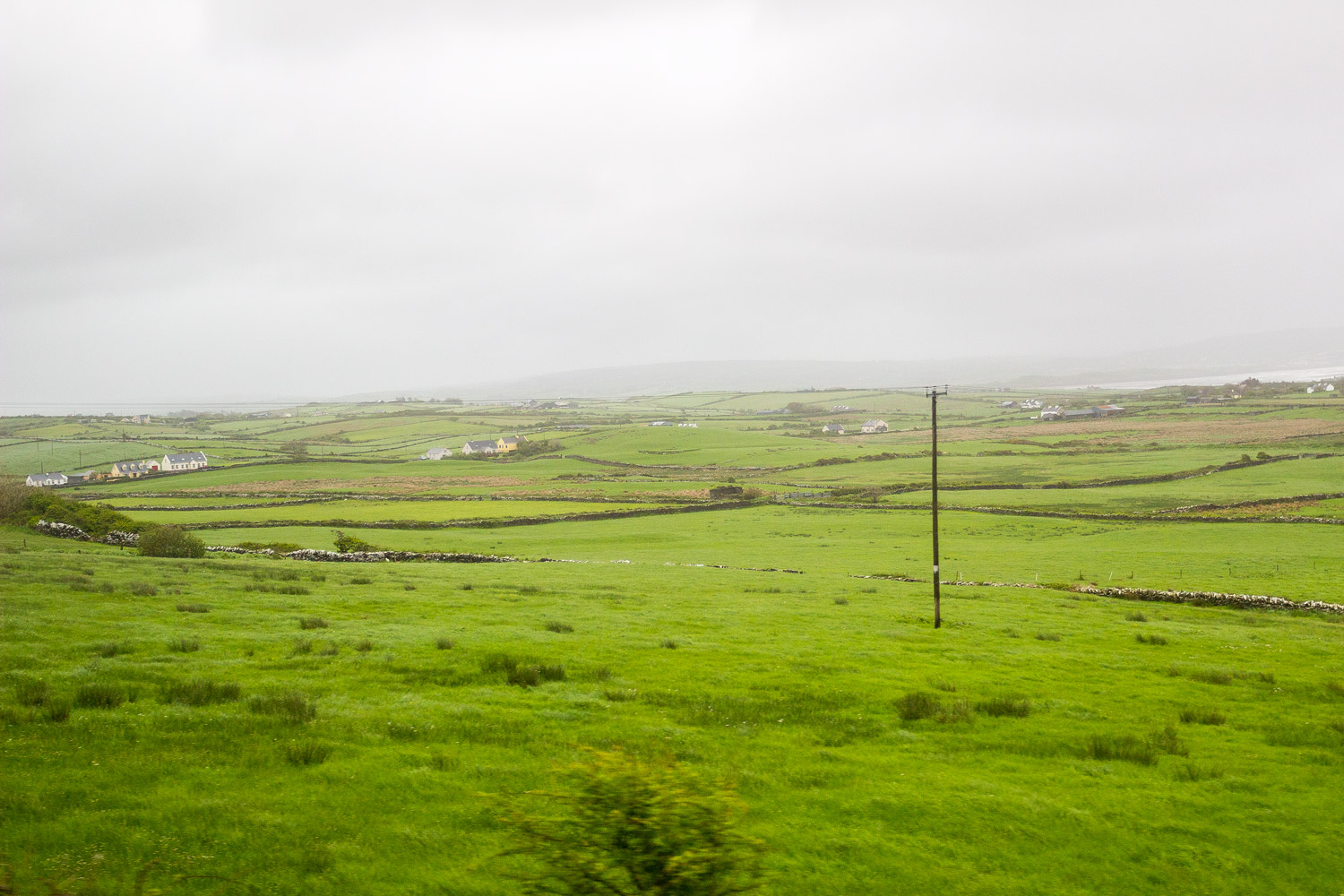 On the western side of Ireland, there is a place called the Cliffs of Moher. Fantastically beautiful photographs can be seen in the tourist brochure.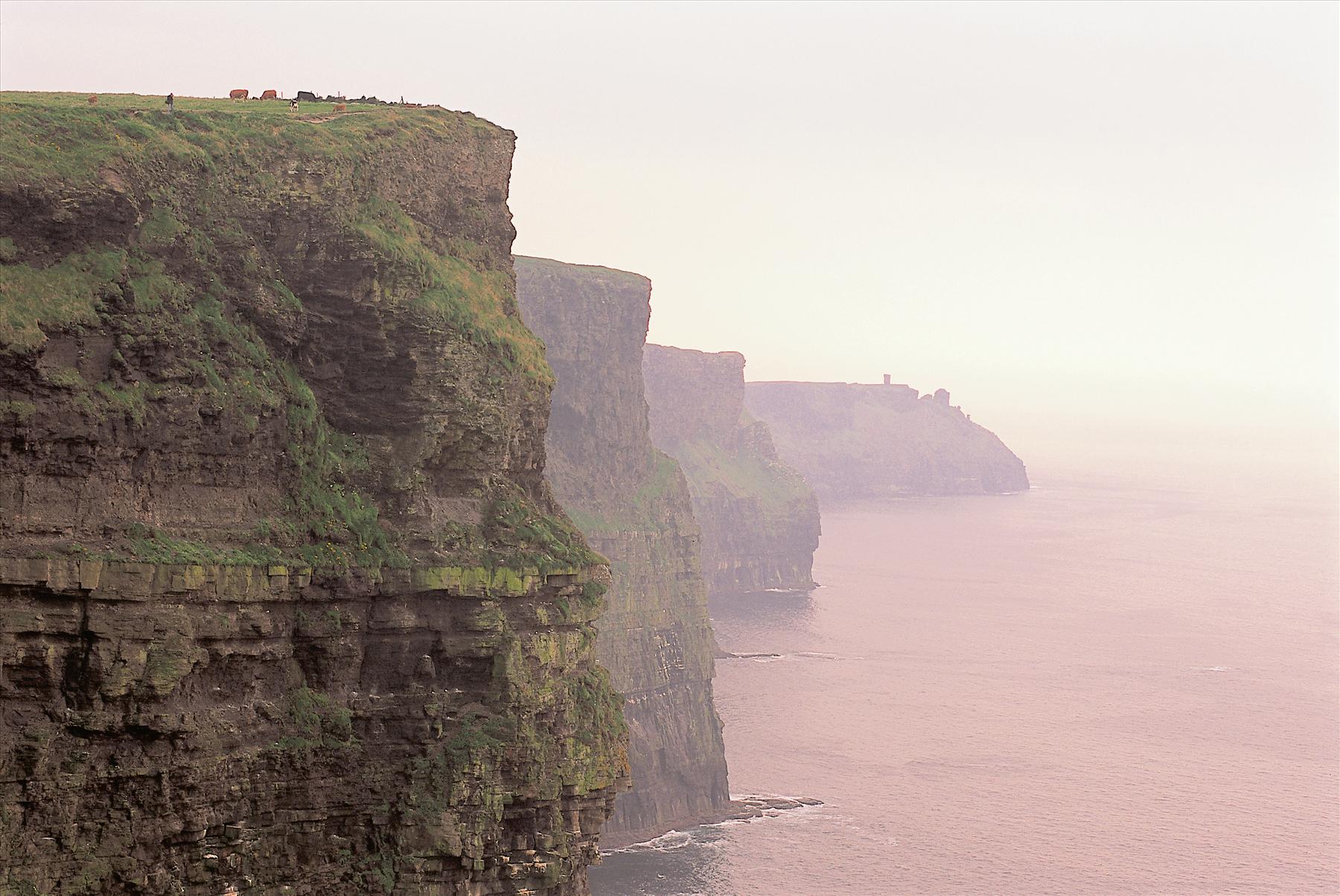 In reality, the place is wild.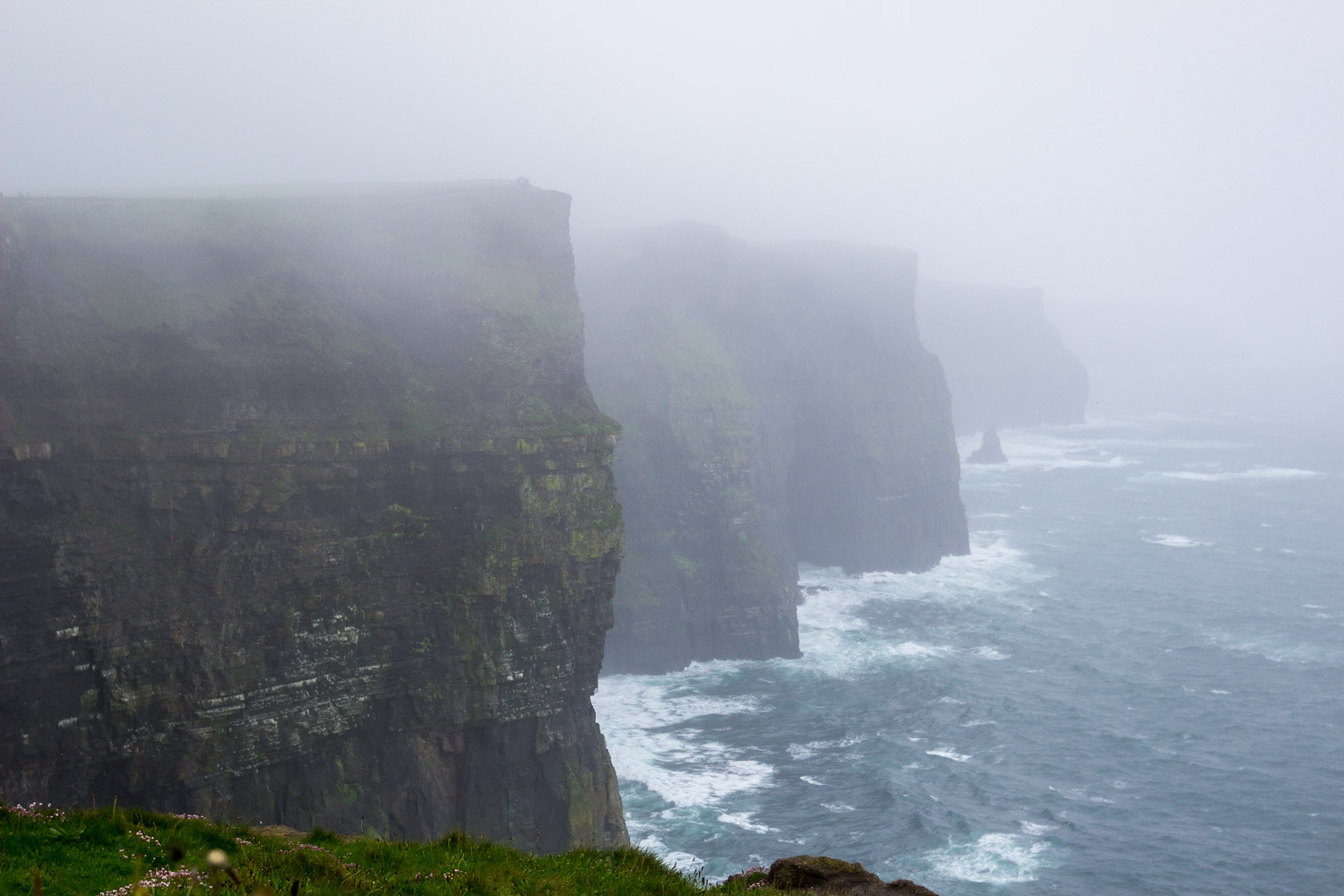 Here, there is almost always stormy wind that knocks you off your feet.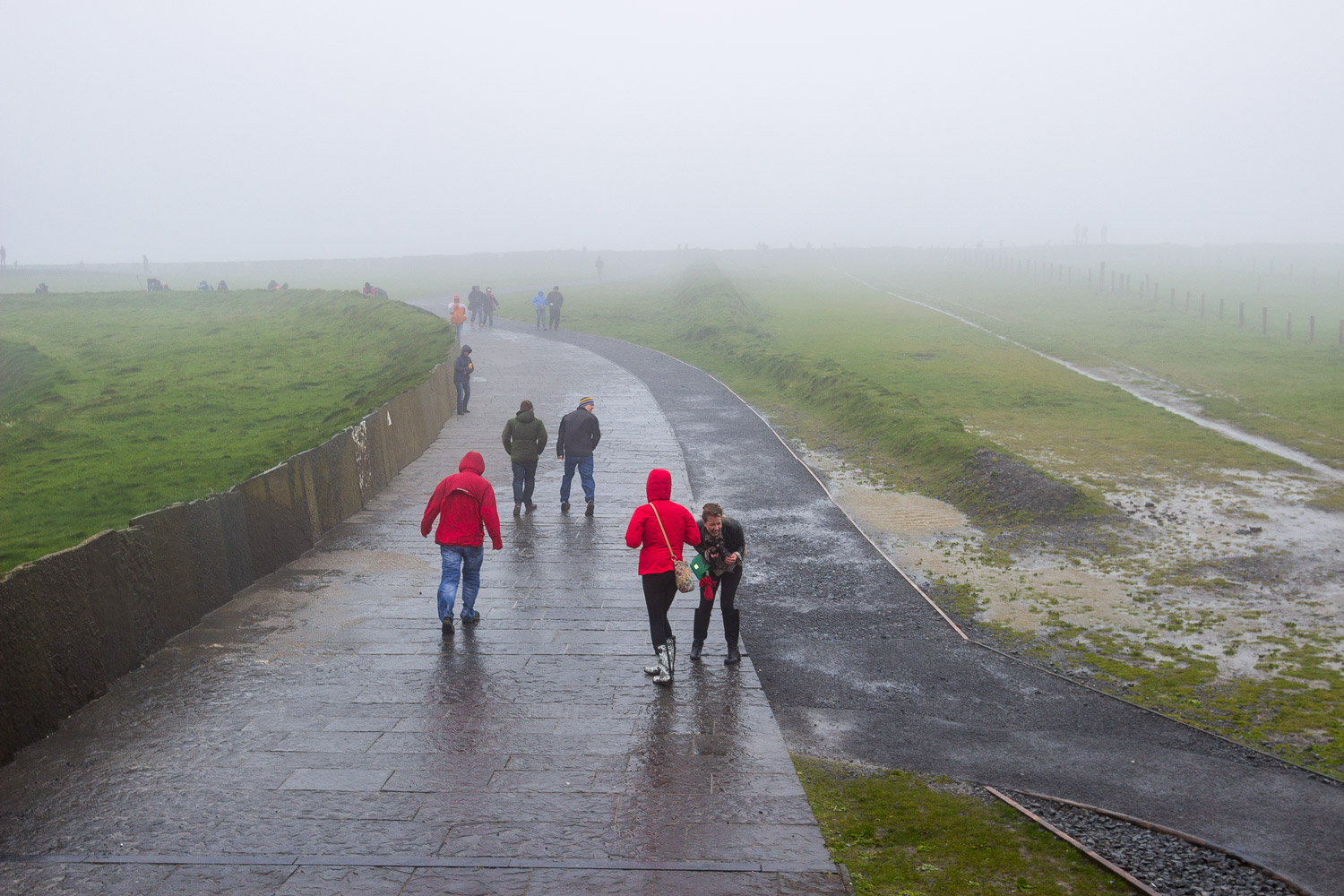 On the edge of the cliff stands a solitary observation tower.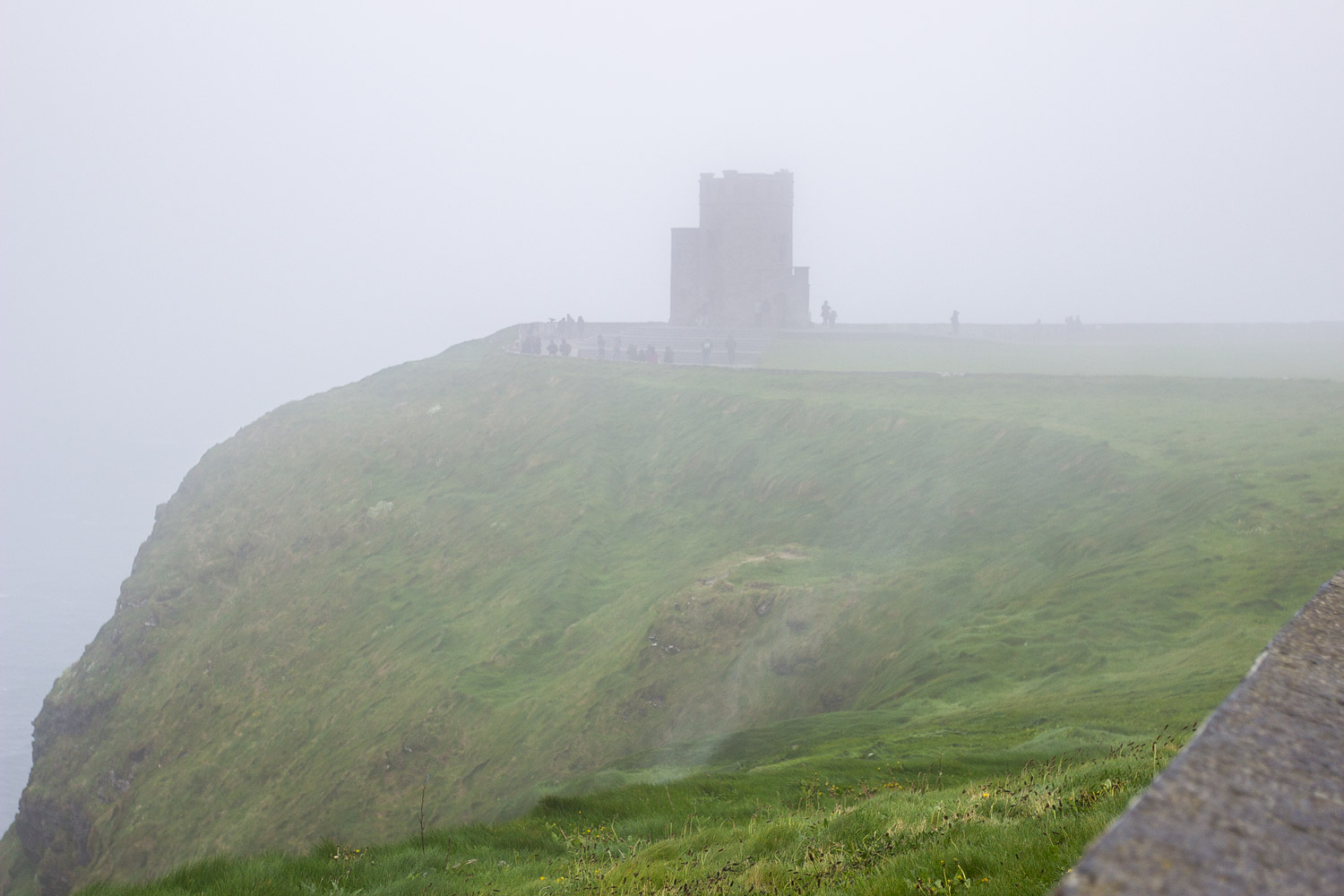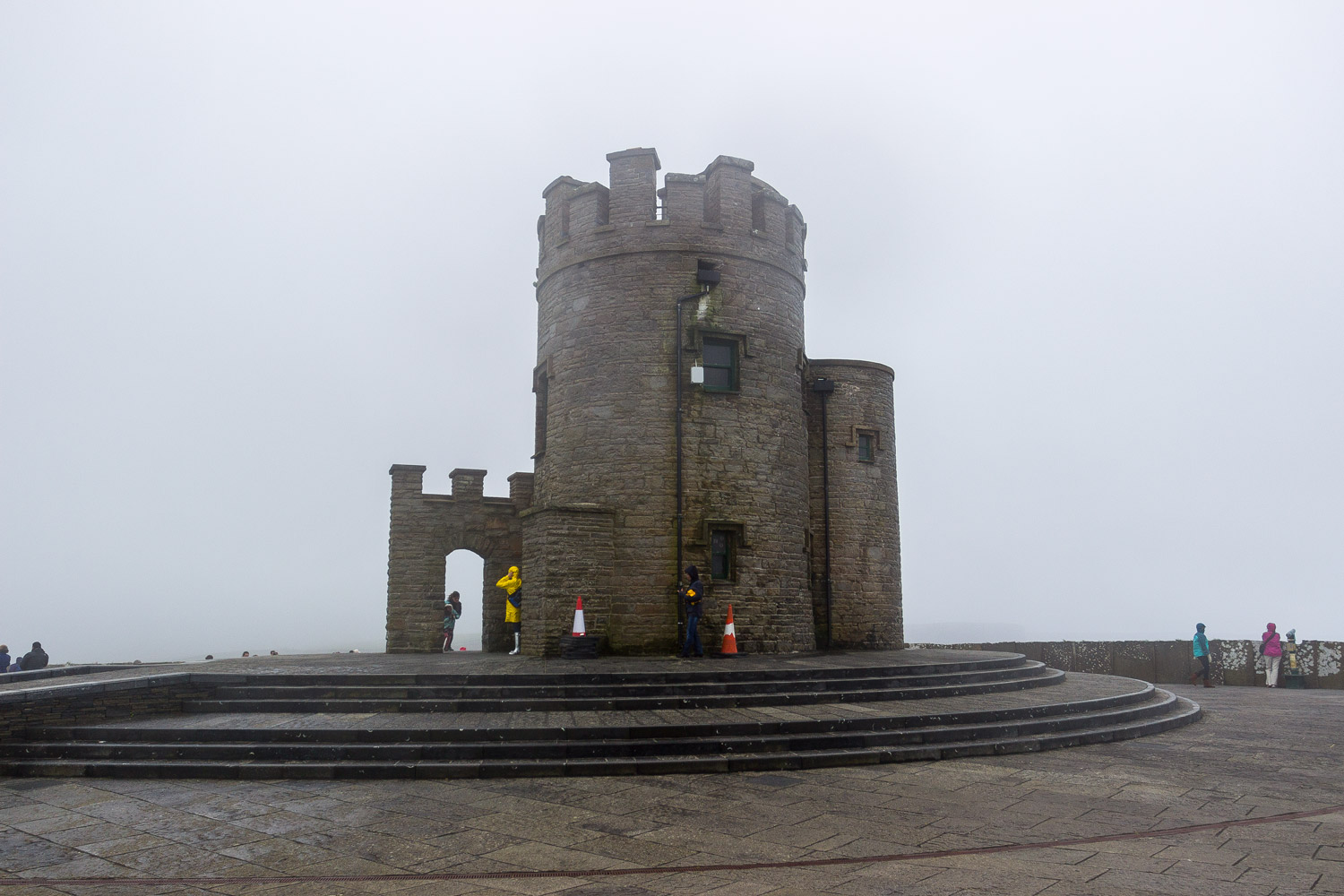 Along the cliff, there is a narrow and dangerous trail.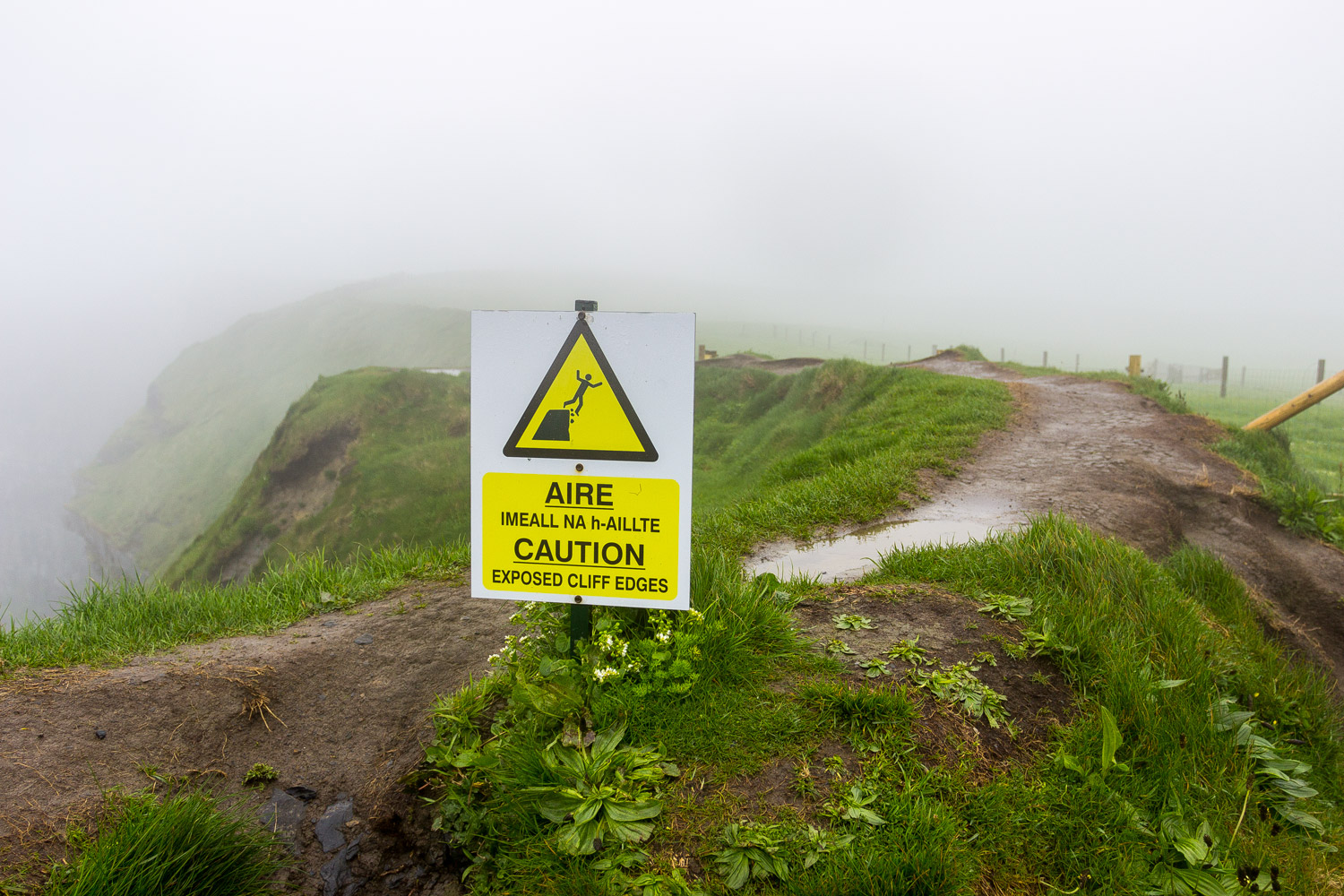 A path for tourists is laid nearby. On one side, there is a cliff with a small ledge of land, and on the other side, an electrified wire fence is installed to prevent the sheep from running away from the pasture. And the stormy wind tosses everything from side to side. Have a safe journey.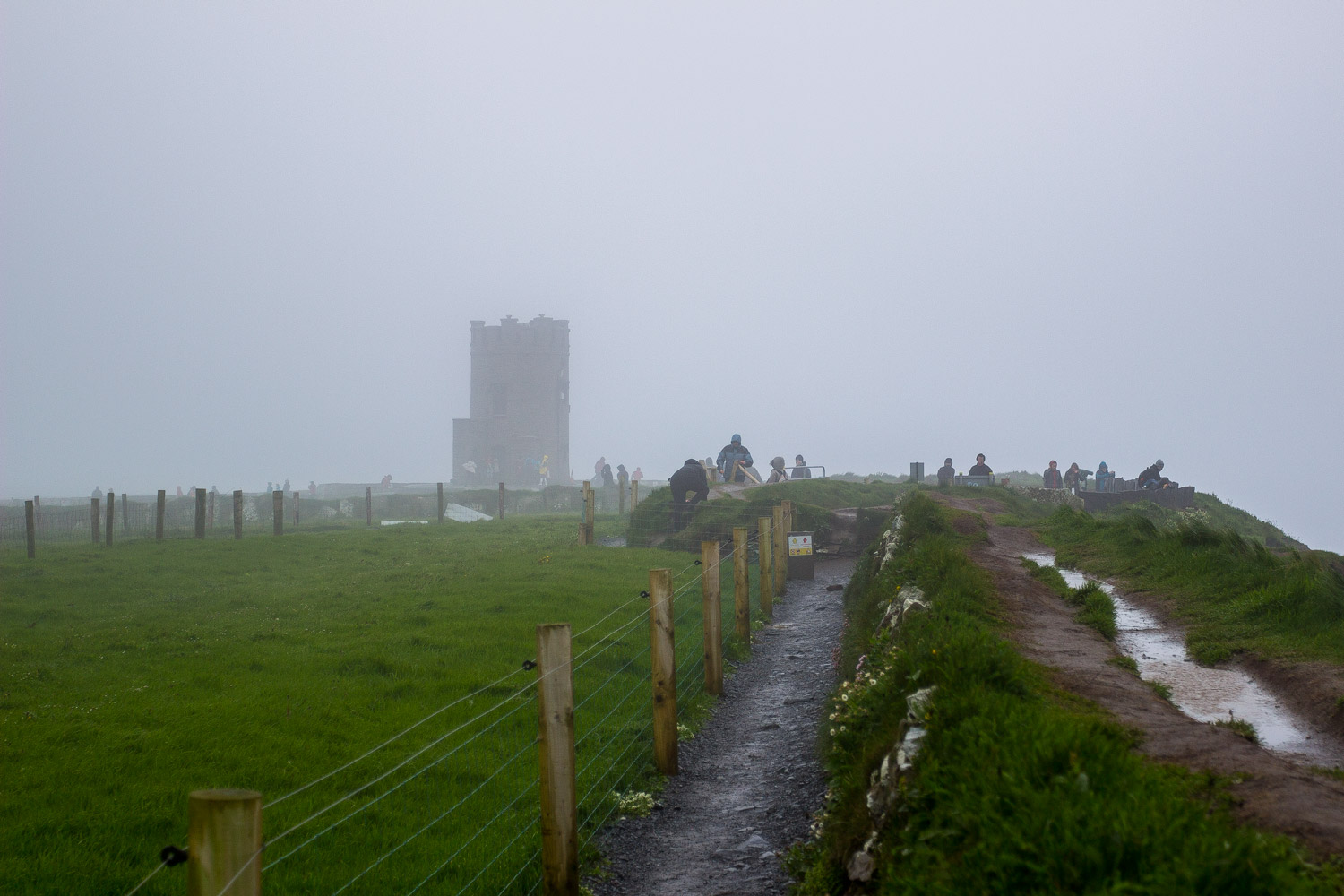 And yet they go.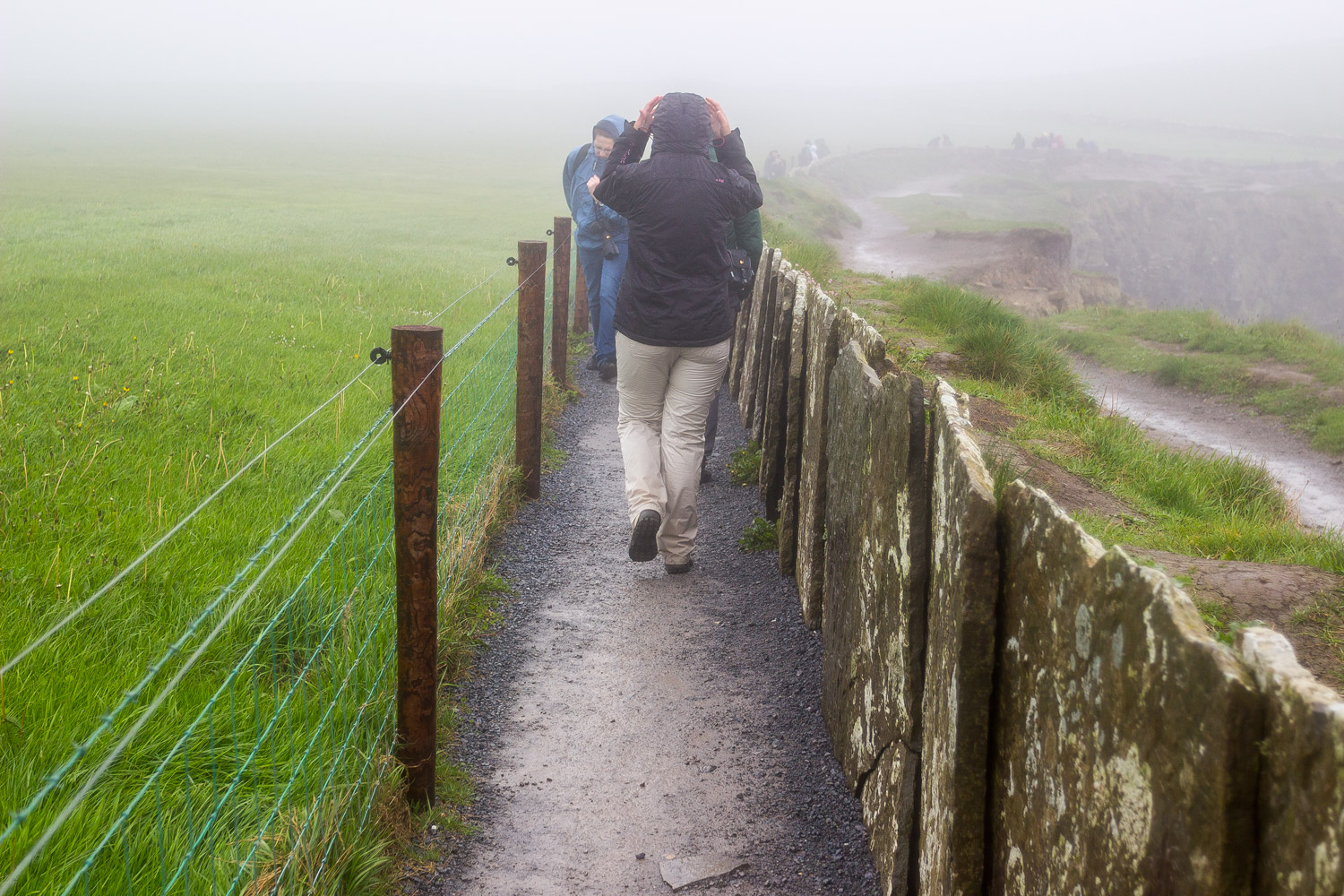 In the end, the trail descends and turns into a crumbling stone staircase that can only be traversed in dry weather. By this point, the camera starts to give in to the rain and splashes, losing focus.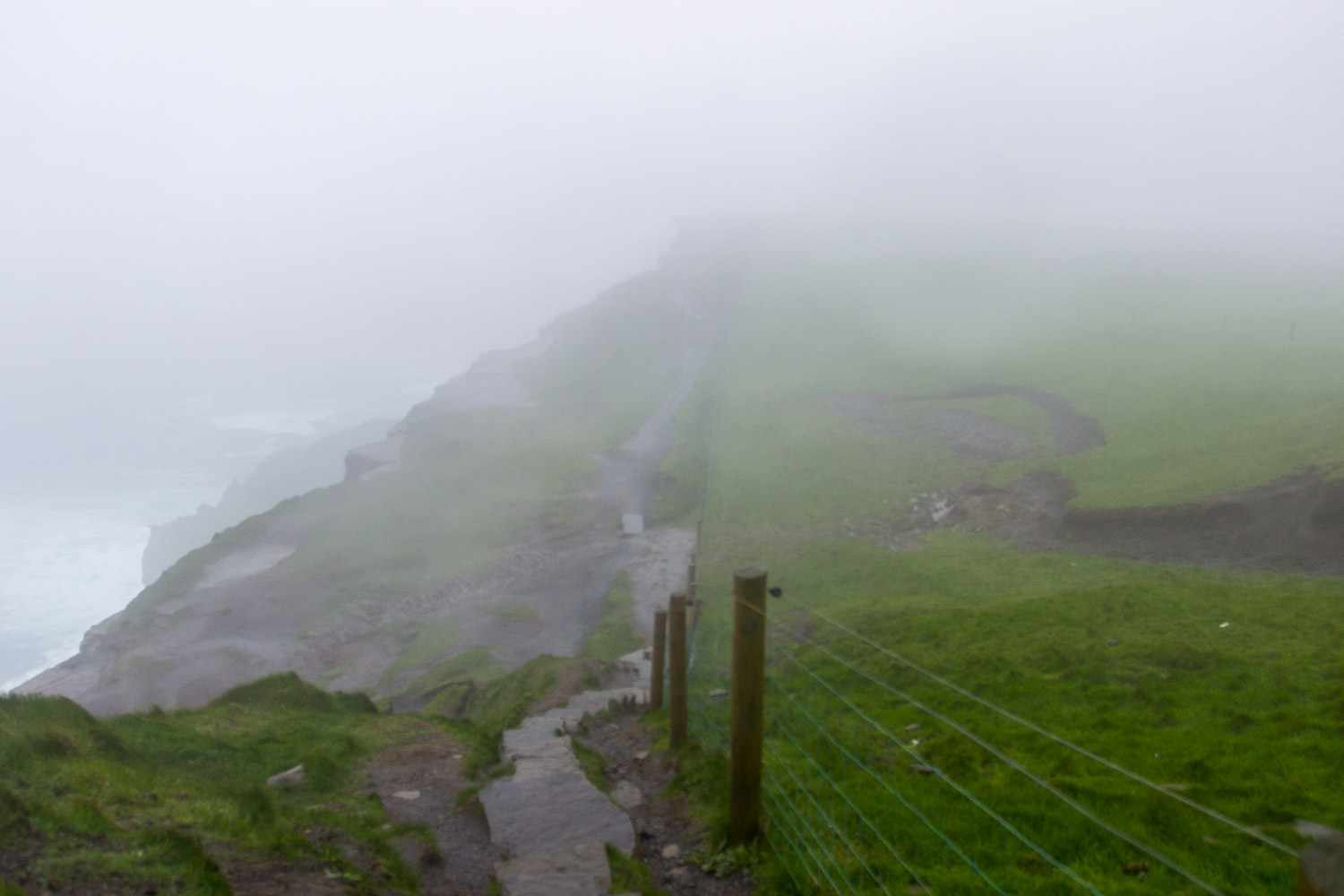 And down below, an Atlantic storm is raging.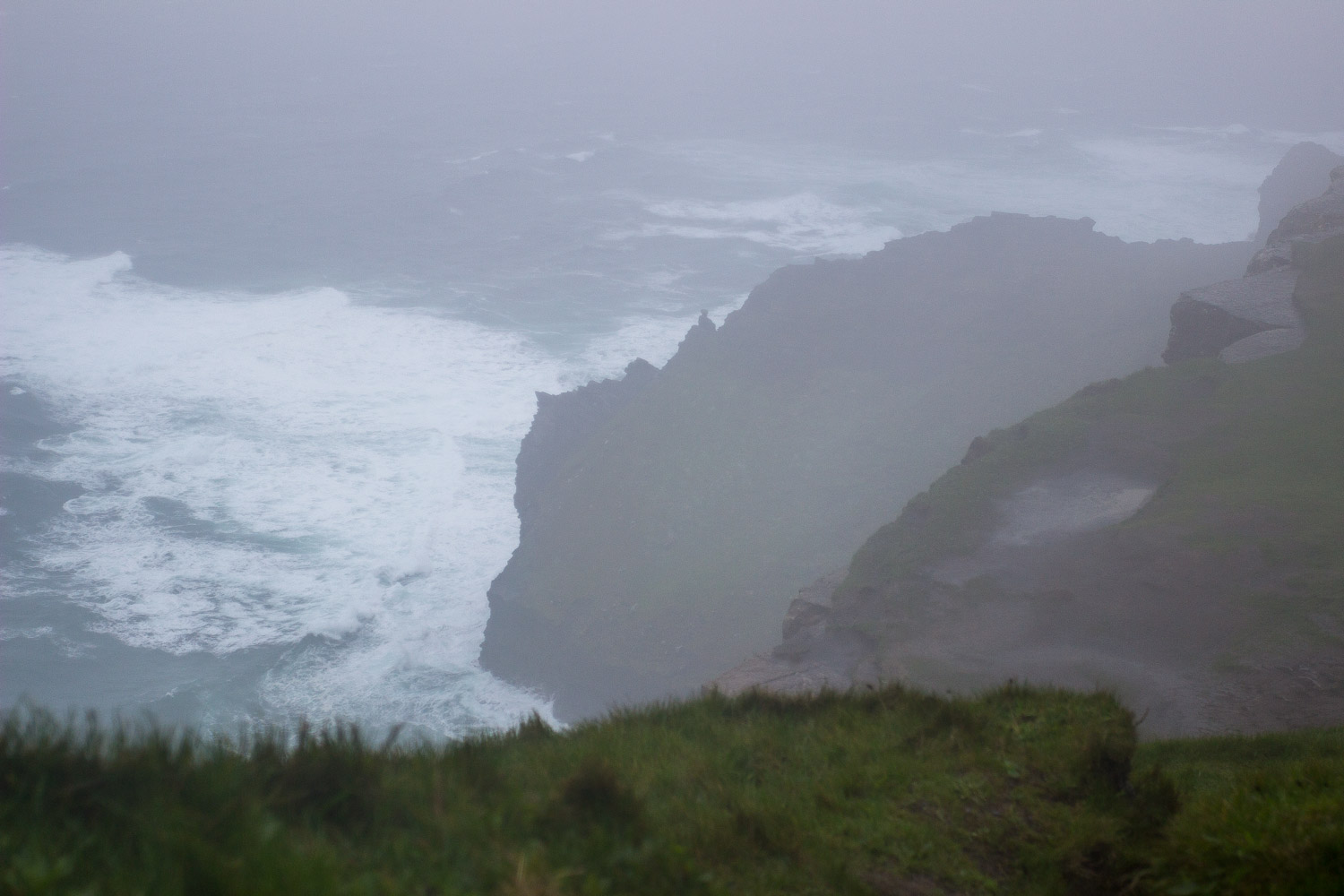 The mountains are being flooded with saltwater.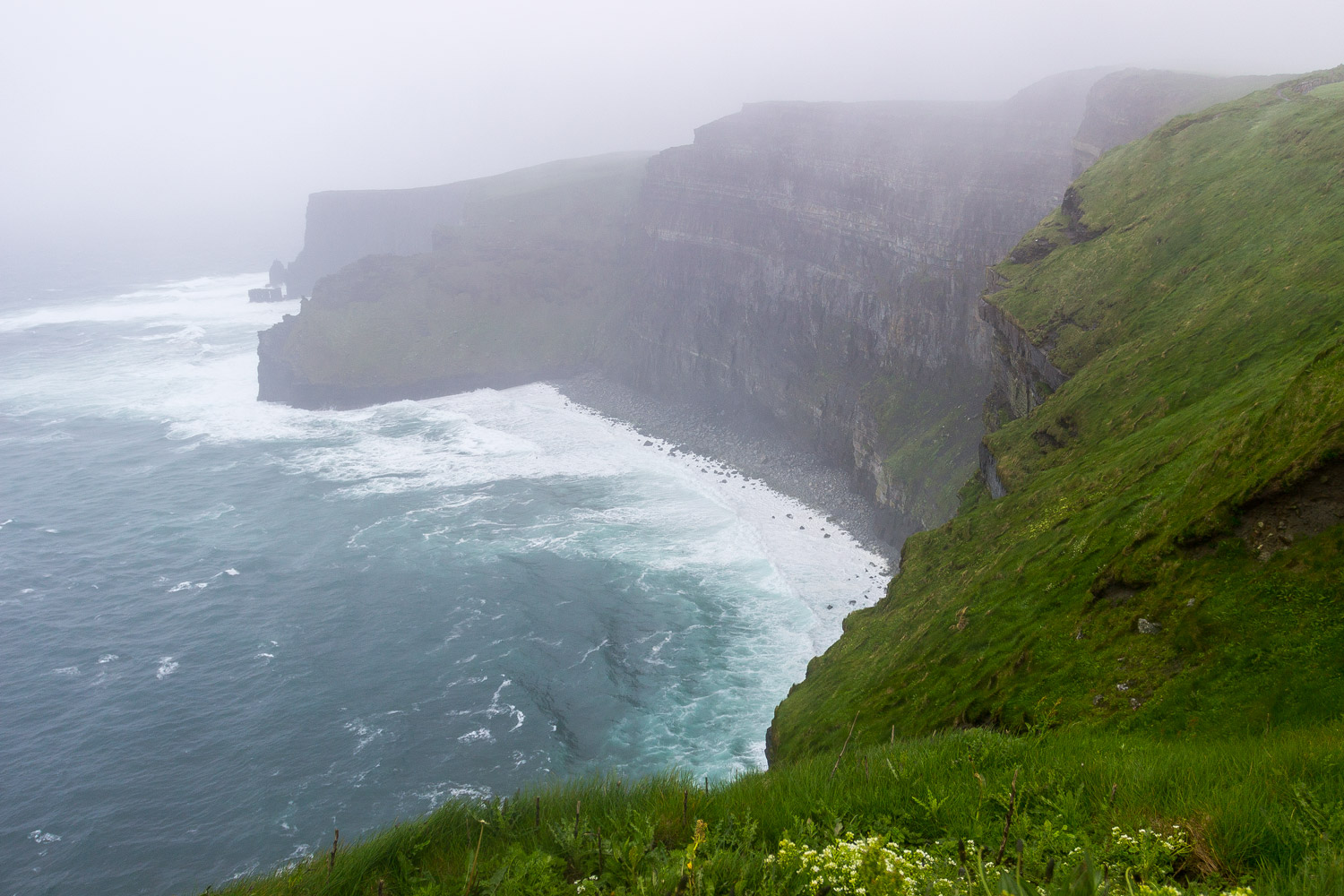 The cliffs dissolve not in fog but in splashes and water lifted into the air.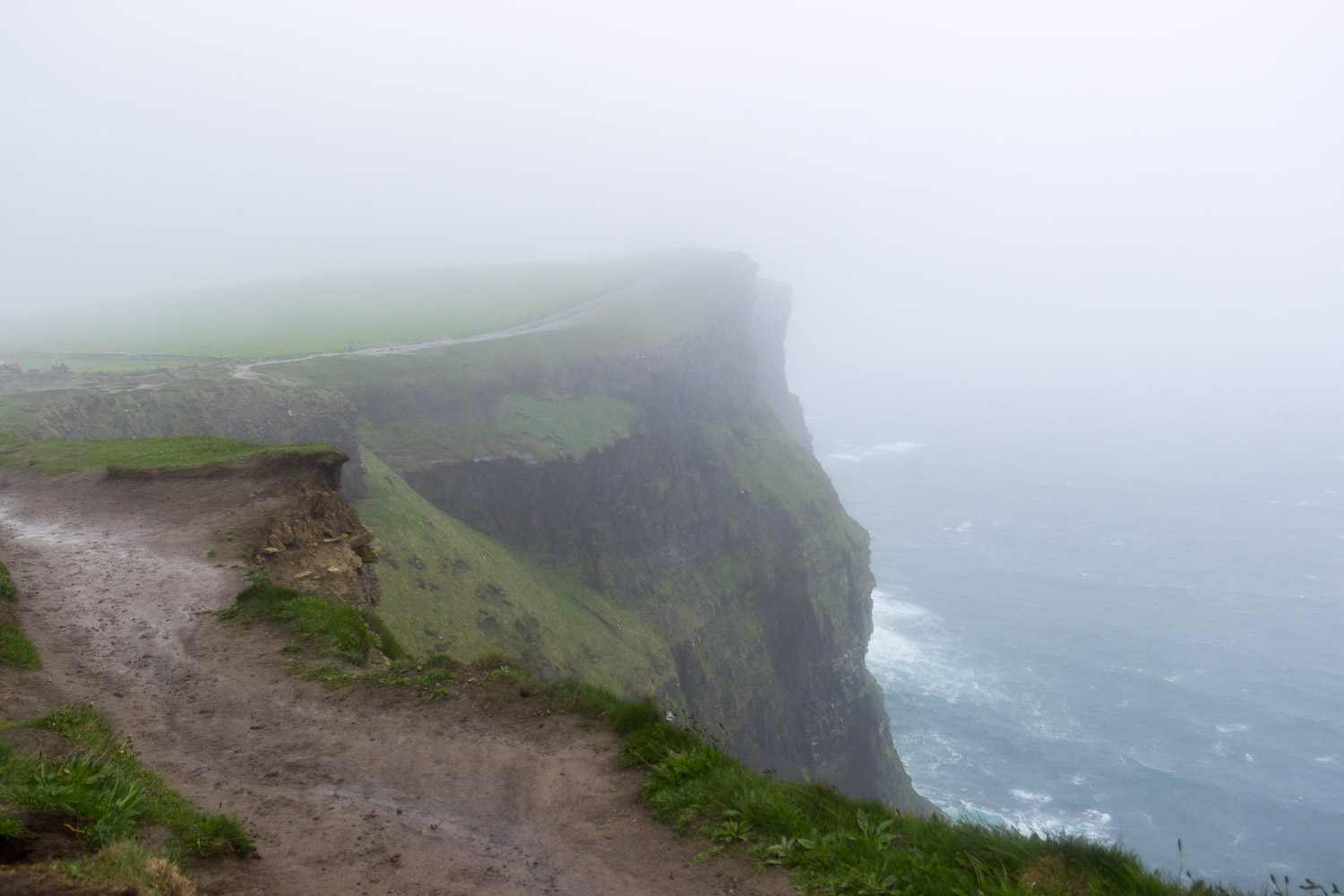 One can perish on the Cliffs of Moher.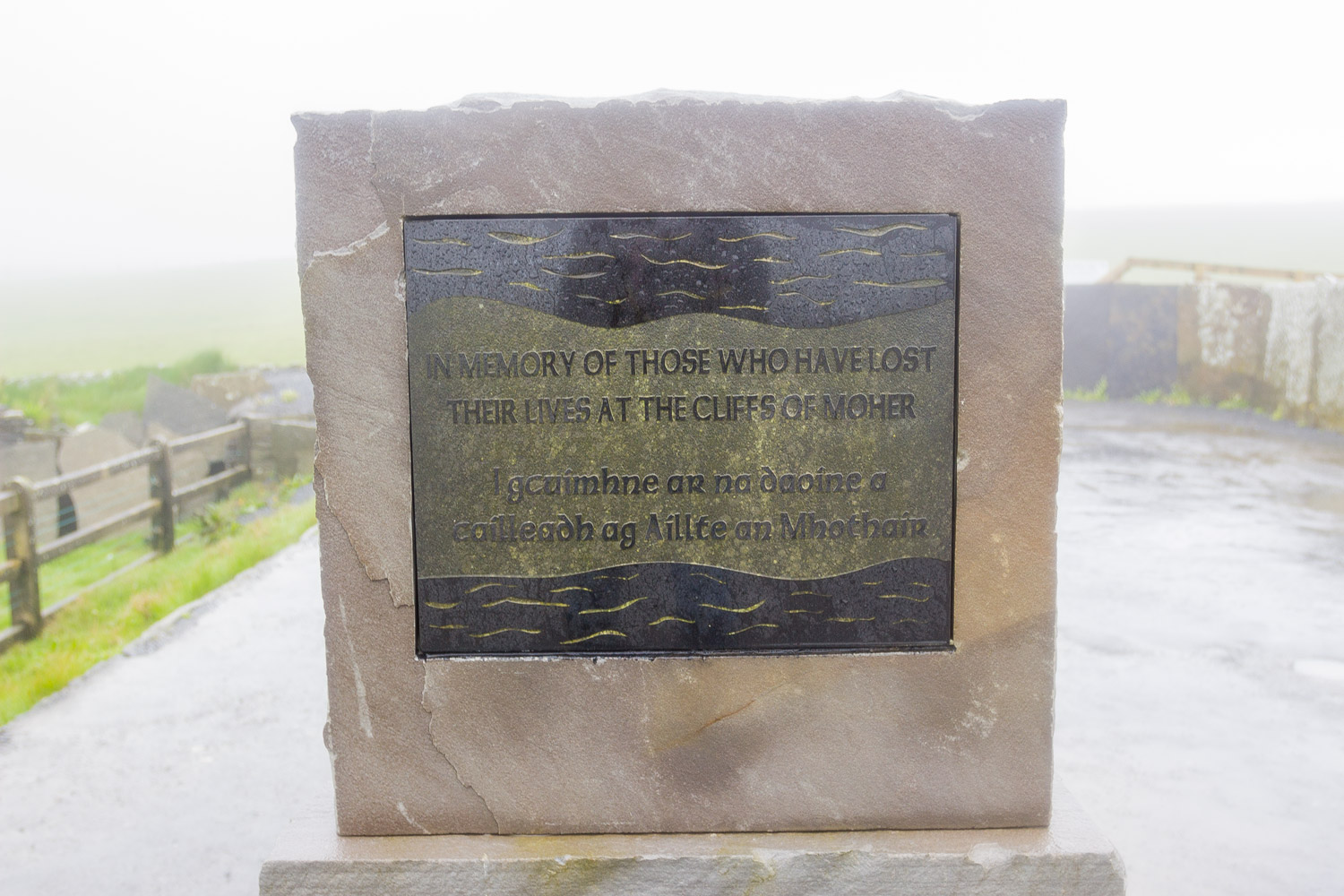 To the north of the cliffs lies a rocky terrain called the Burren.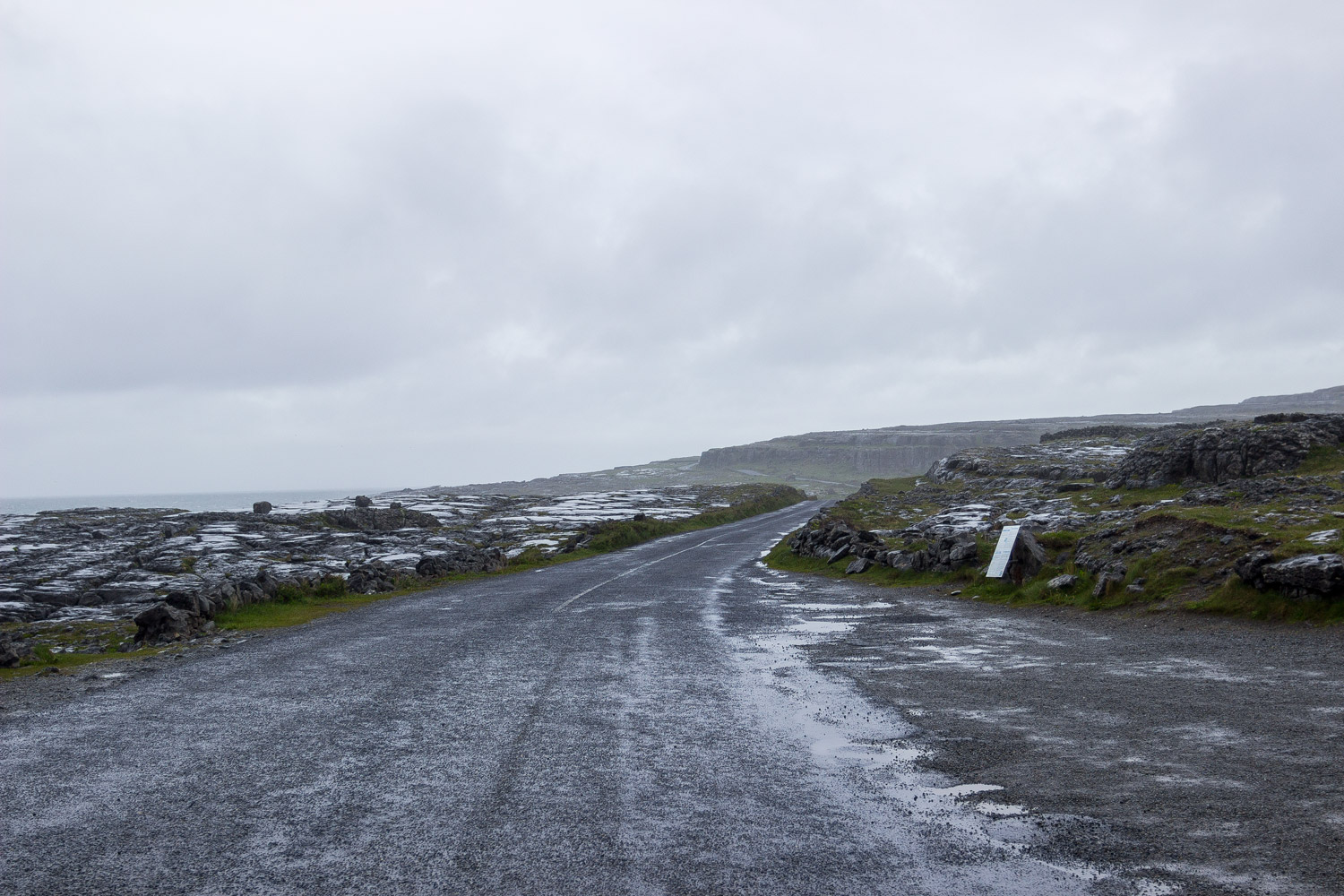 Kilometers of land are covered with slabs of gray limestone.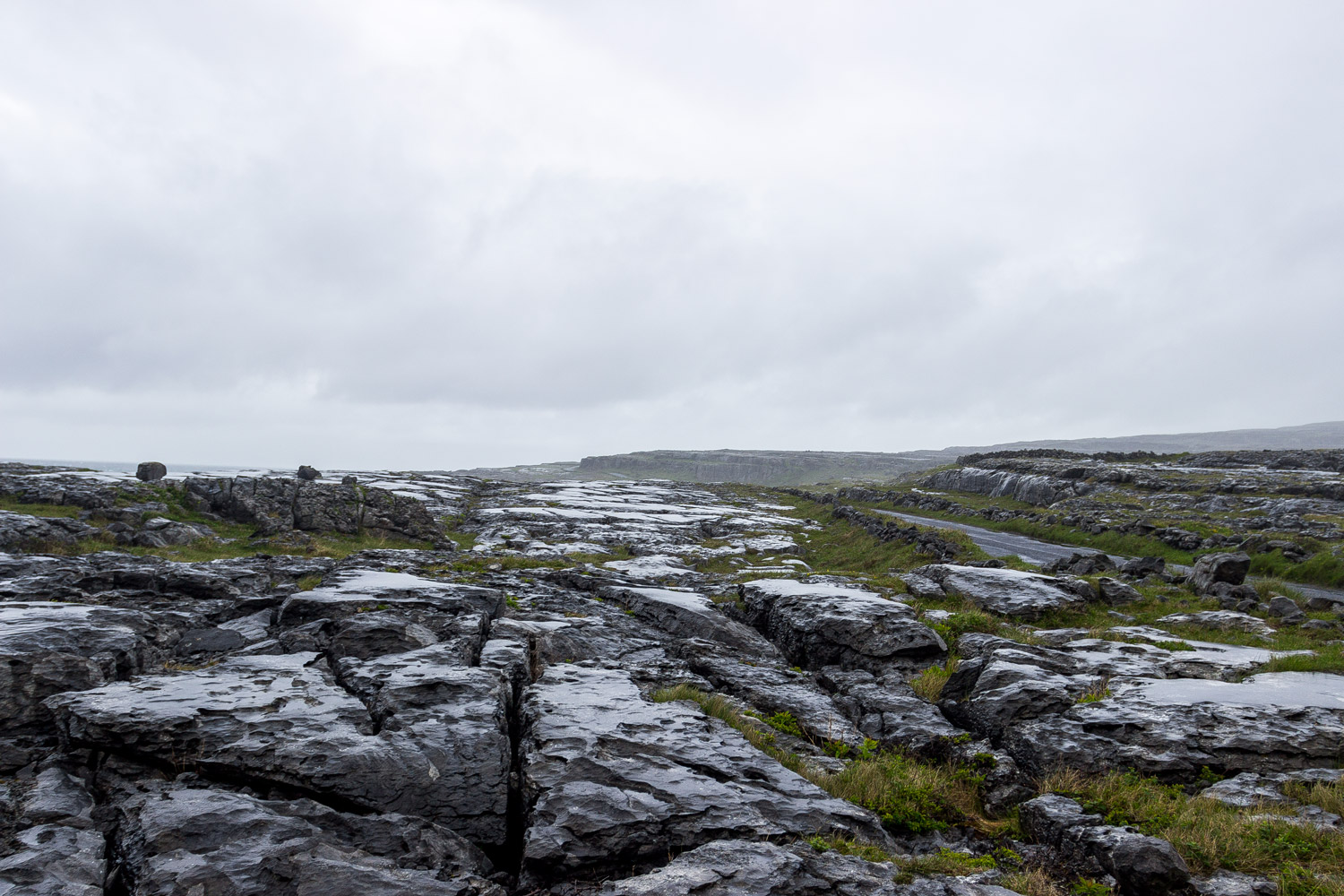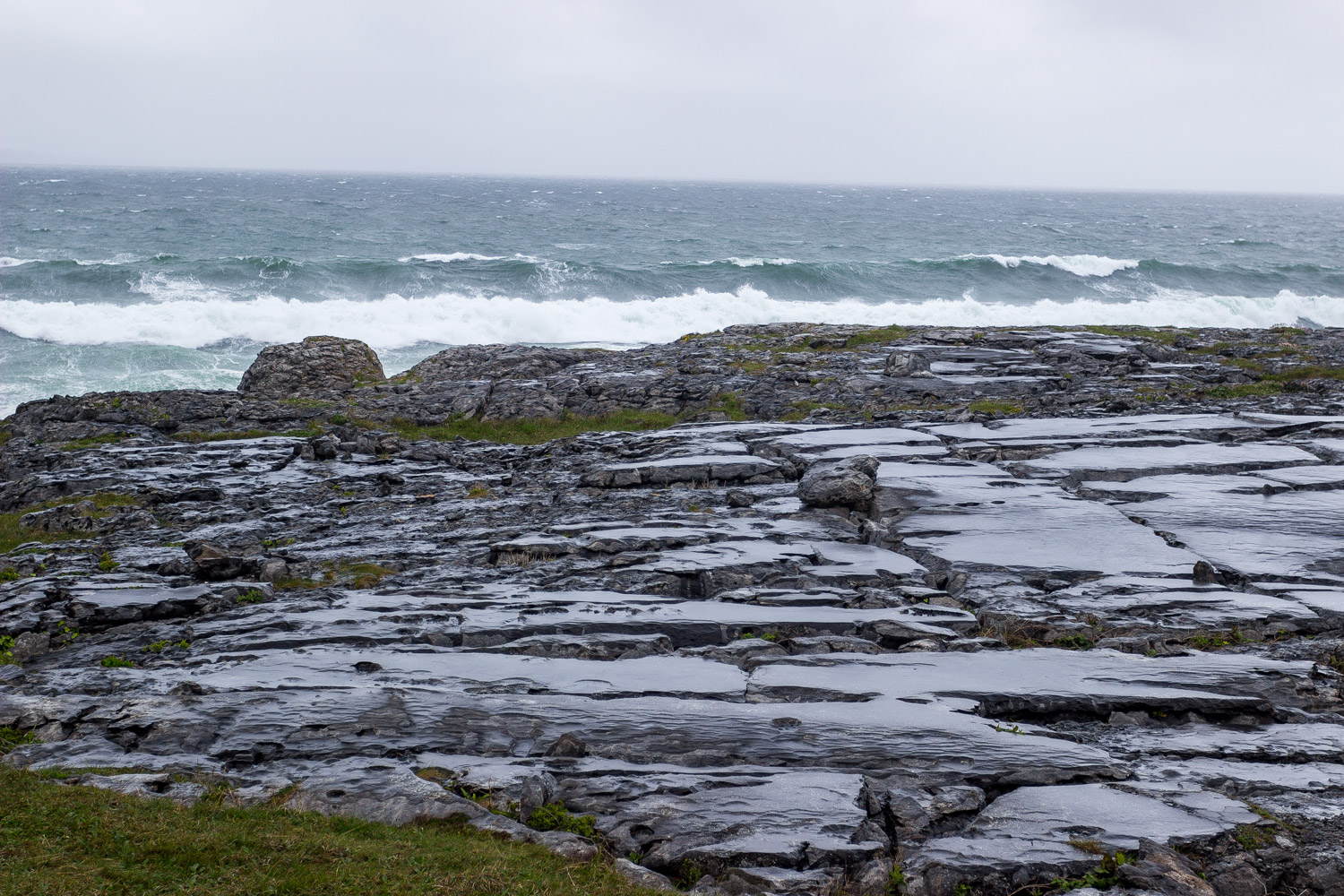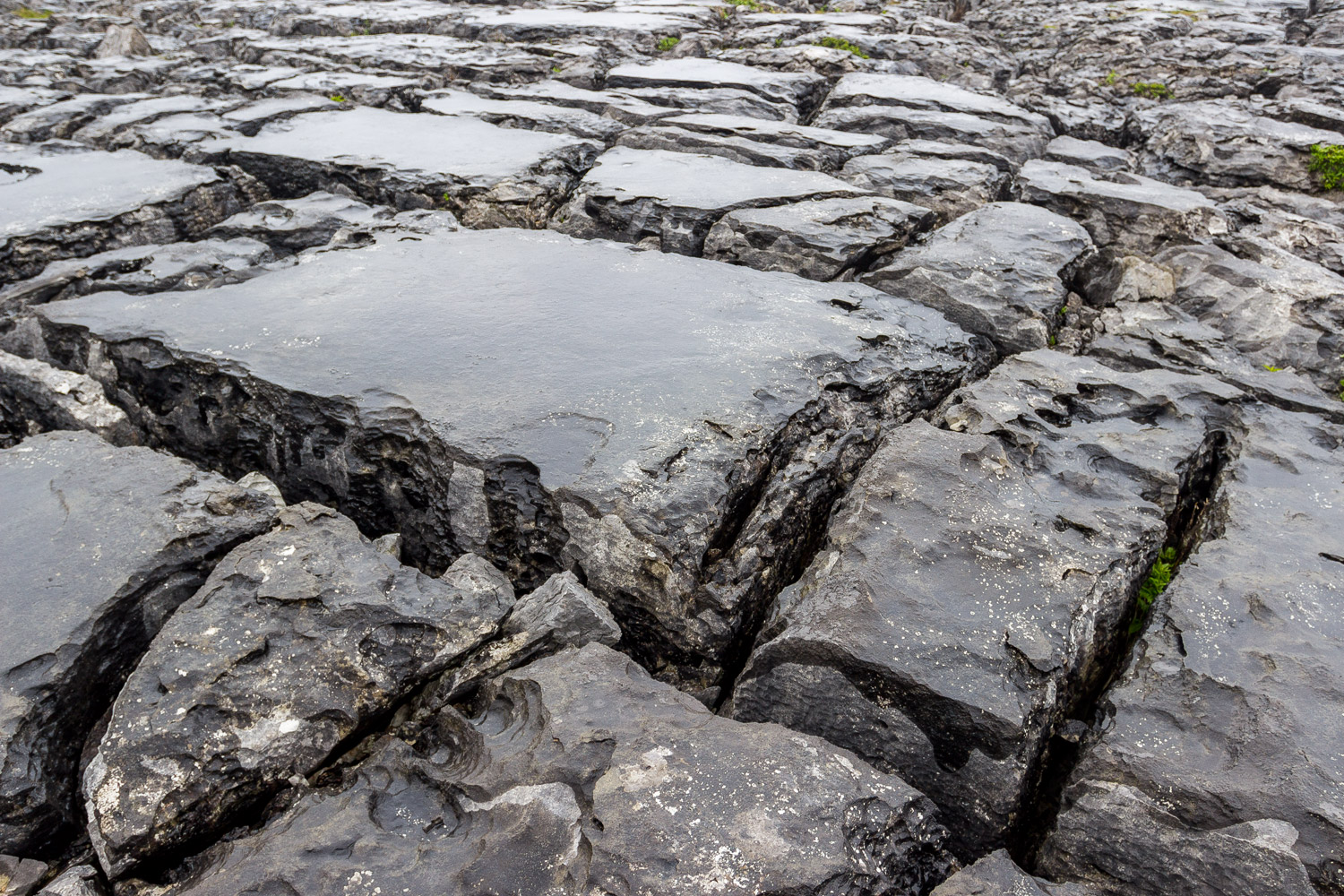 This terrain is considered unique. Some of the limestone slabs extend nearly a kilometer underground. Absorbing warmth in the summer, they slowly release it during winter. Thanks to this, agriculture is possible here year-round.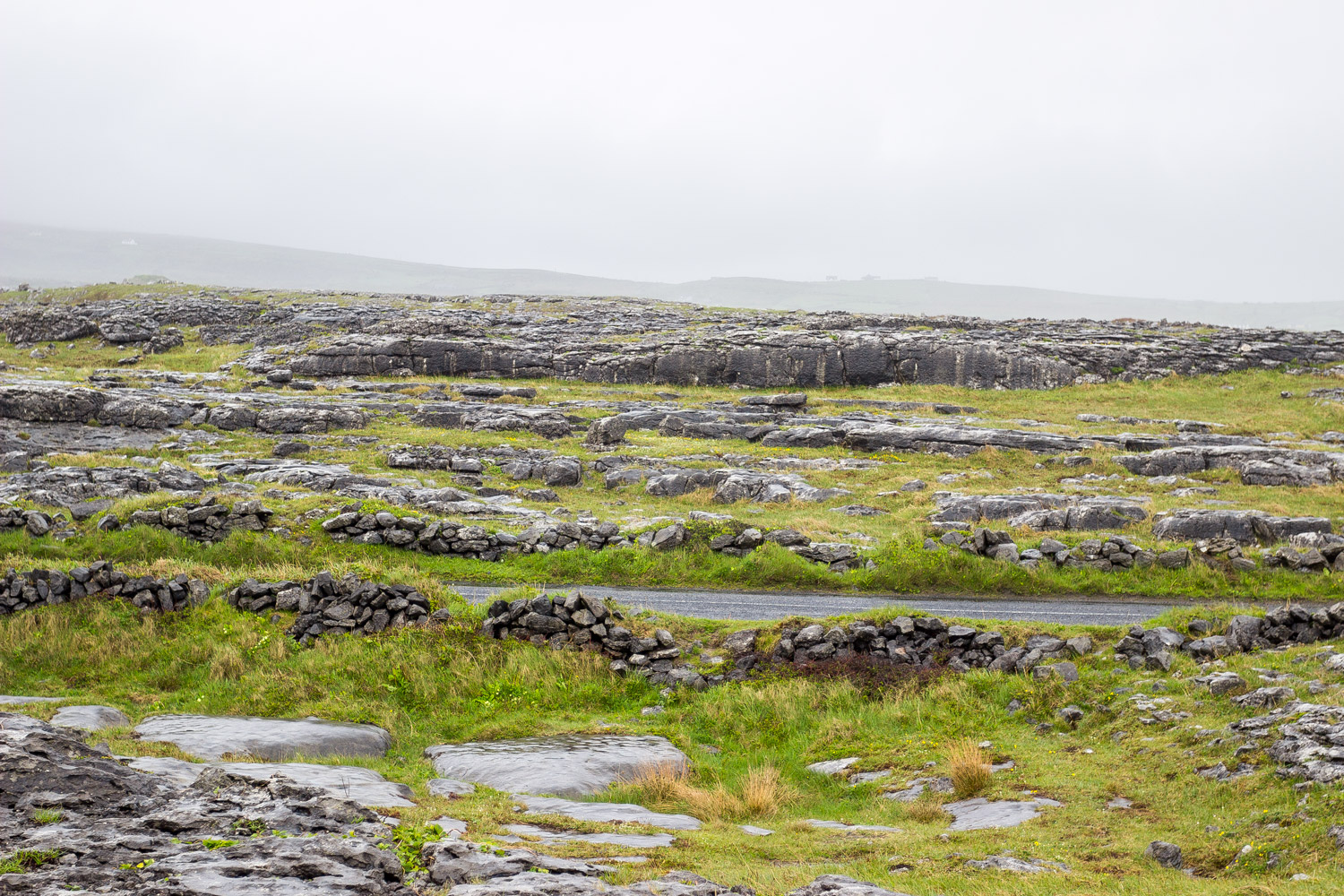 In the Burren, hundreds of rare plants grow. Moreover, one can encounter completely incompatible species here: from Arctic flowers to subtropical grasses.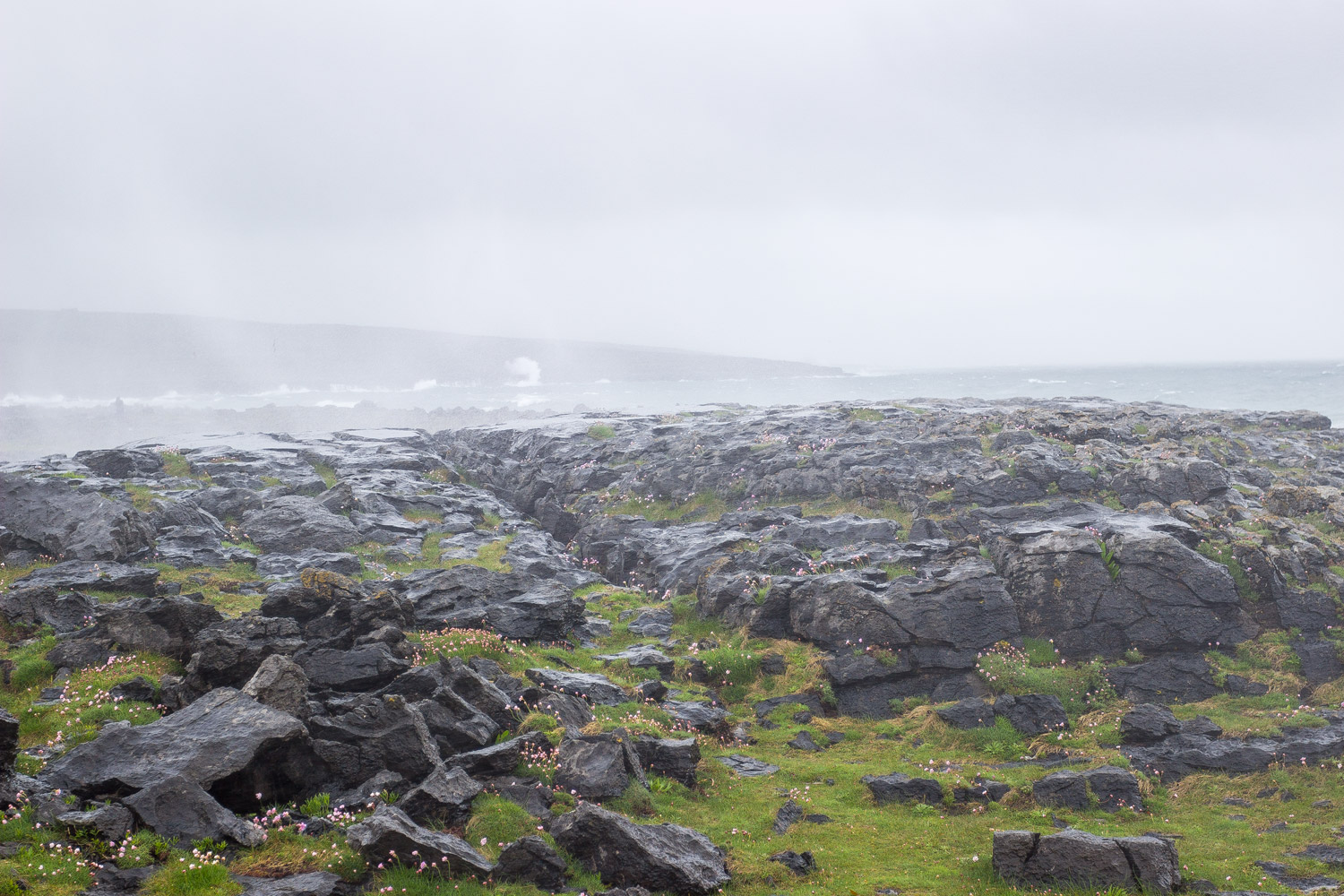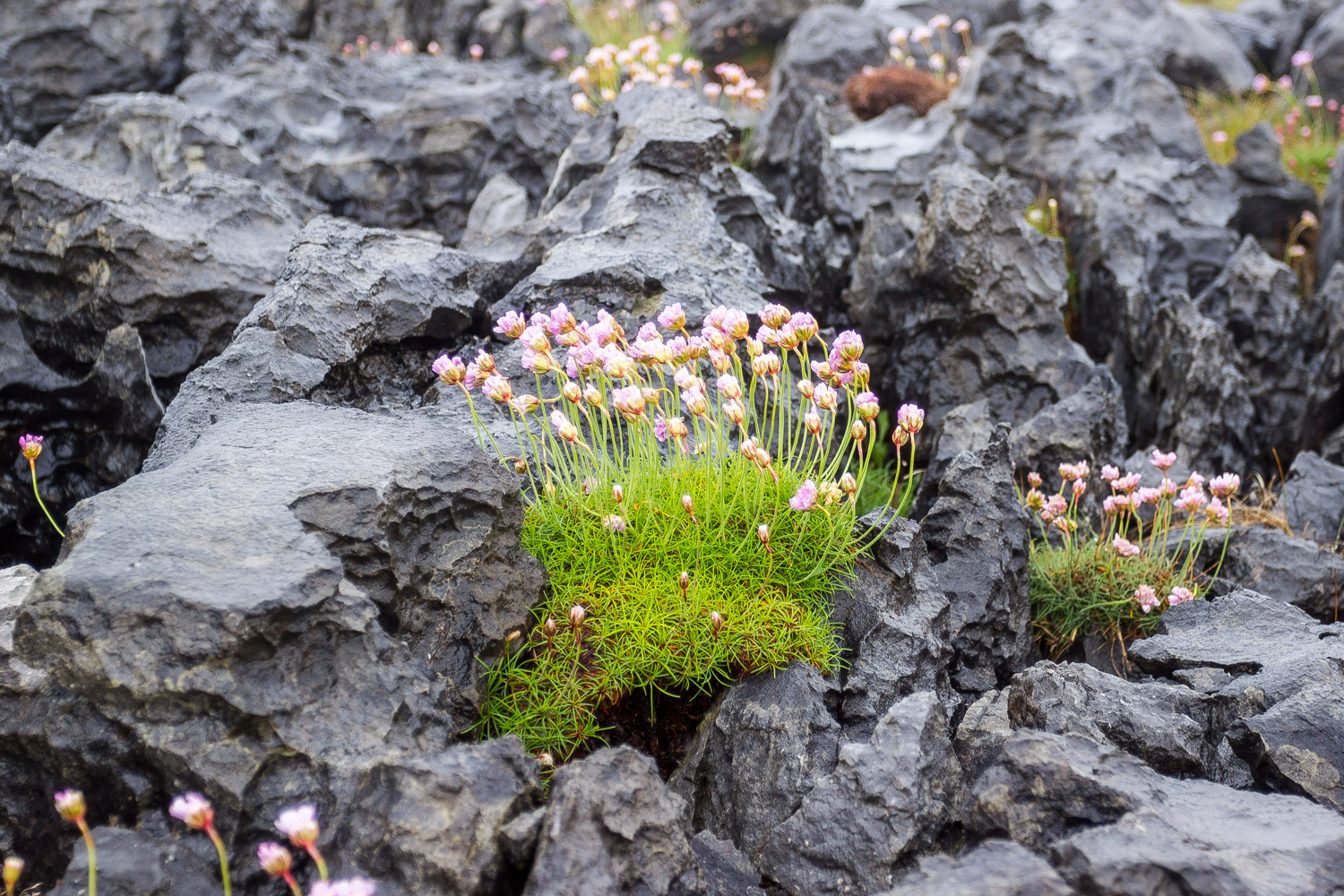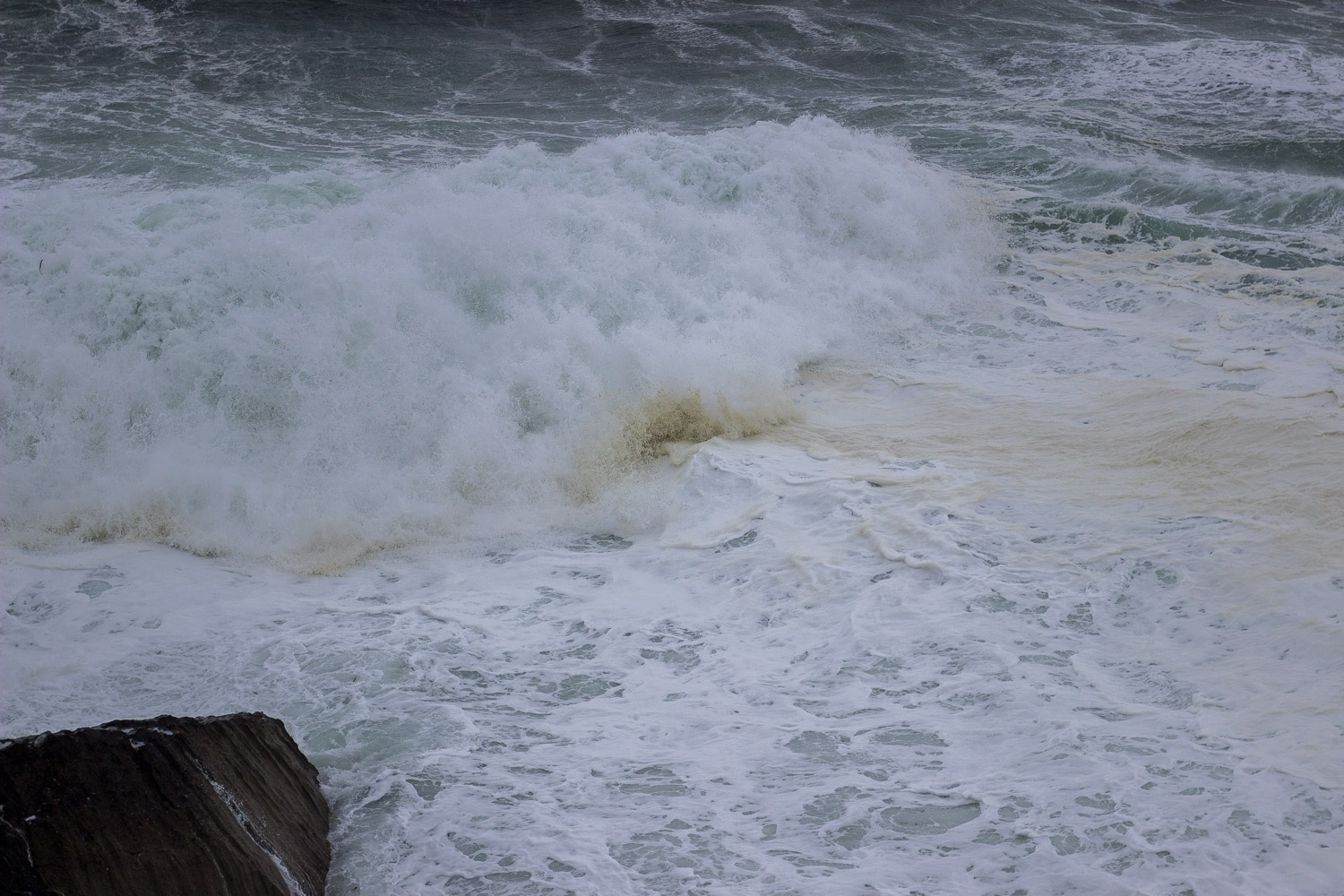 Further north, on the way to Dublin, there is a ruined church. It is the remains of the Corcomroe Abbey, which has survived since the 13th century.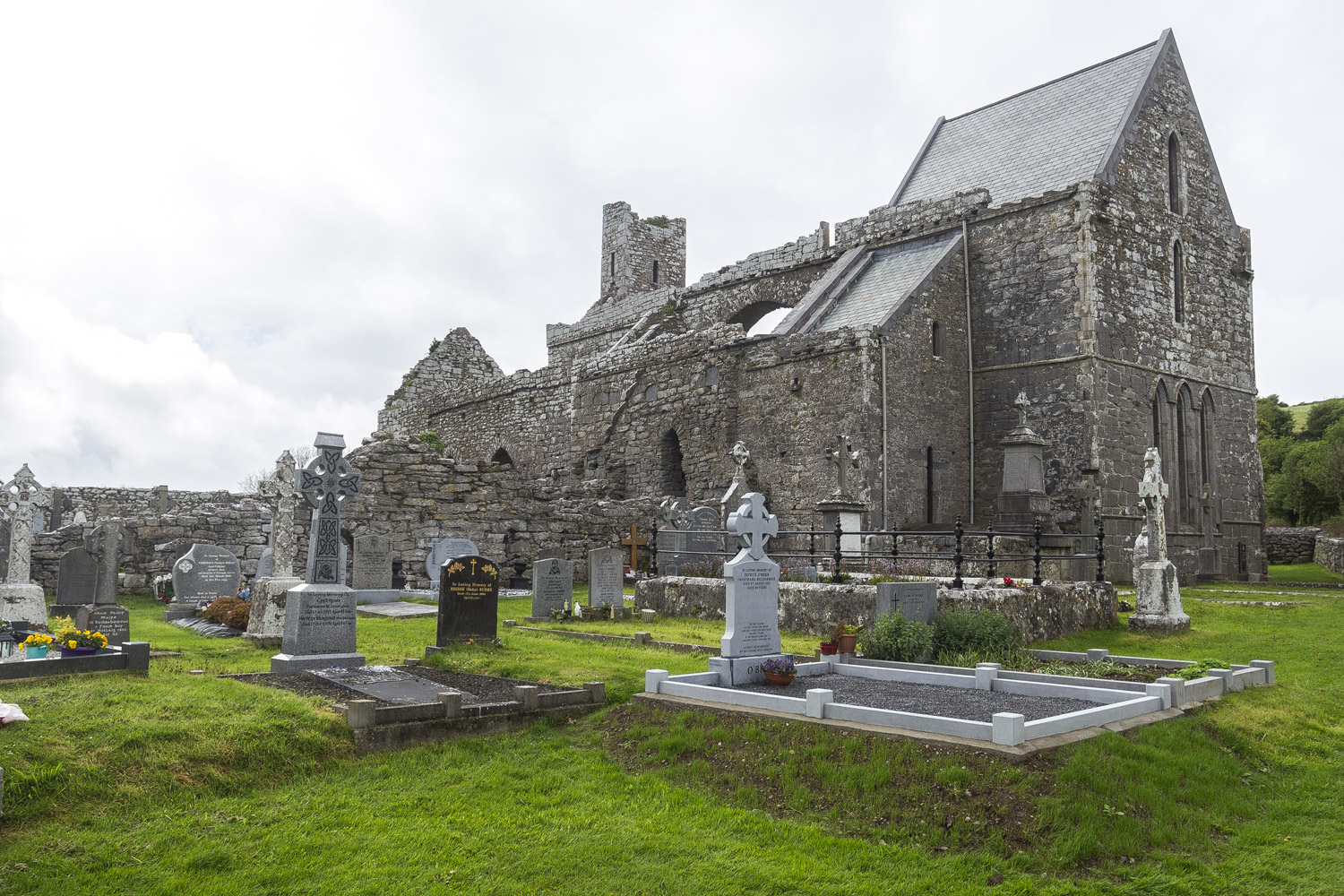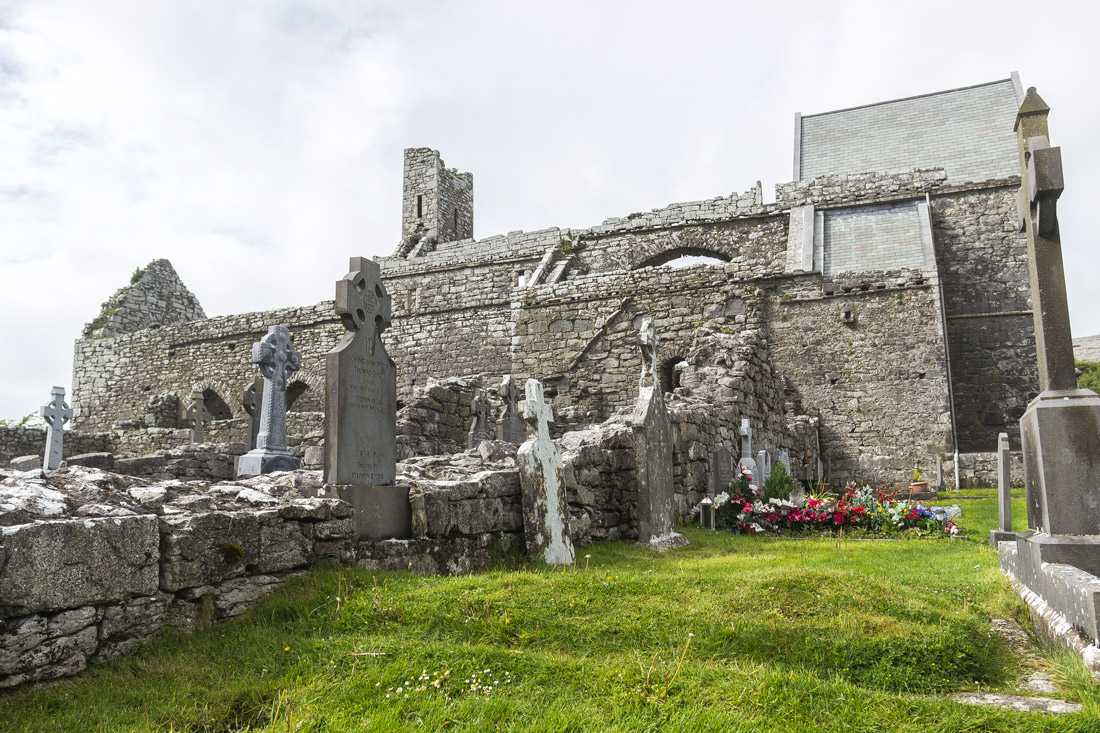 What was most striking is that in this ancient structure, the most modern drainage system has been installed. The pipes are painted to match the color of the stone, neatly laid along the walls and buried in the ground, leading to a drainage channel. Incredibly meticulous care. Such attention to detail is not even found in the center of Moscow, let alone in abandoned Russian churches.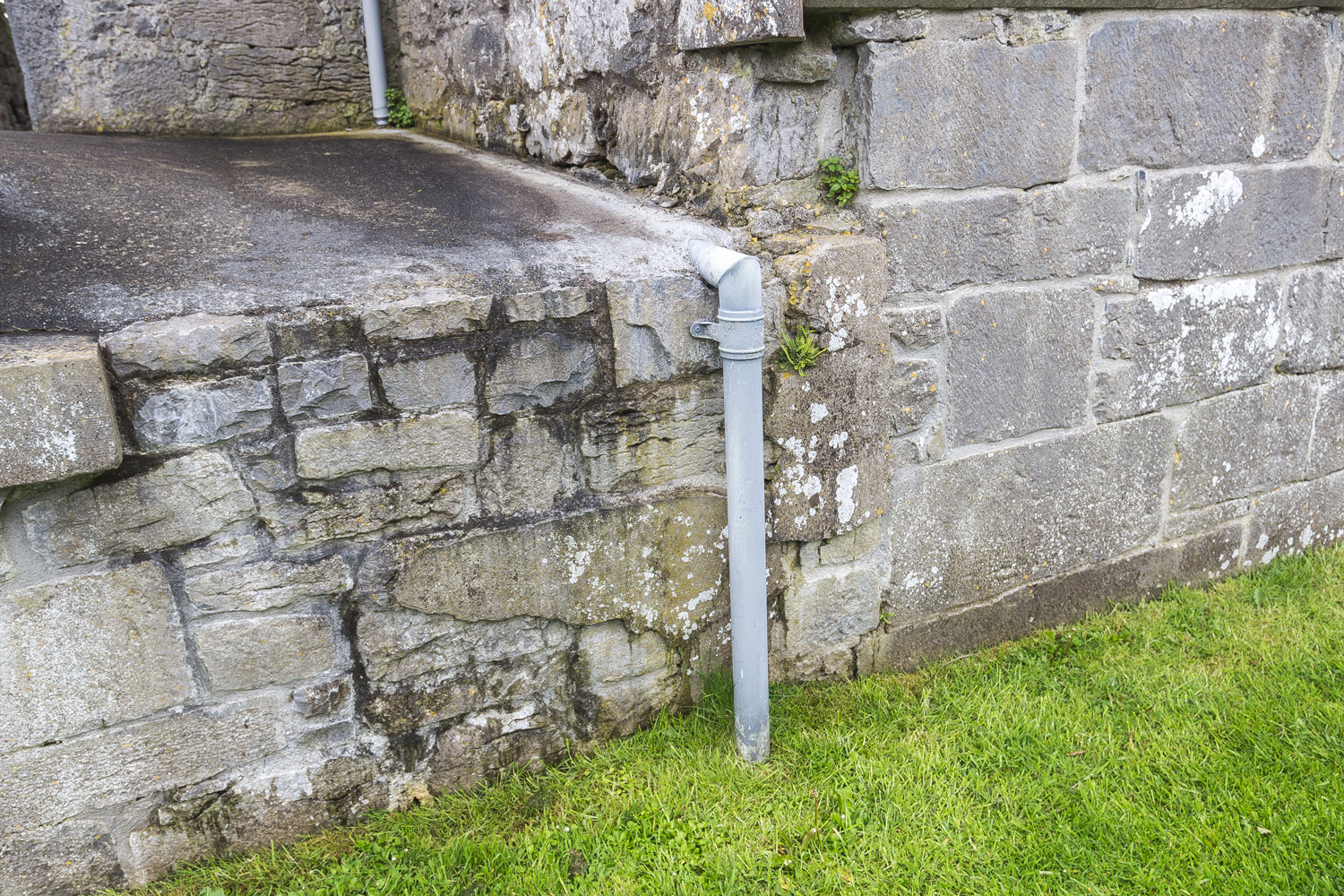 And around it all is the same Irish landscape. Green, wet, and lonely.