Belgorod
An absolutely meaningless city.
Belgorod was founded back in 1596, and its name is attractive. You expect to come and see the ancient walls of a white city. But there is absolutely nothing here at all.
So, in the past, Belgorod had a fortress, temples, and historical buildings. But the city was completely destroyed by the fascists during the war, and for some reason, no one decided to restore it.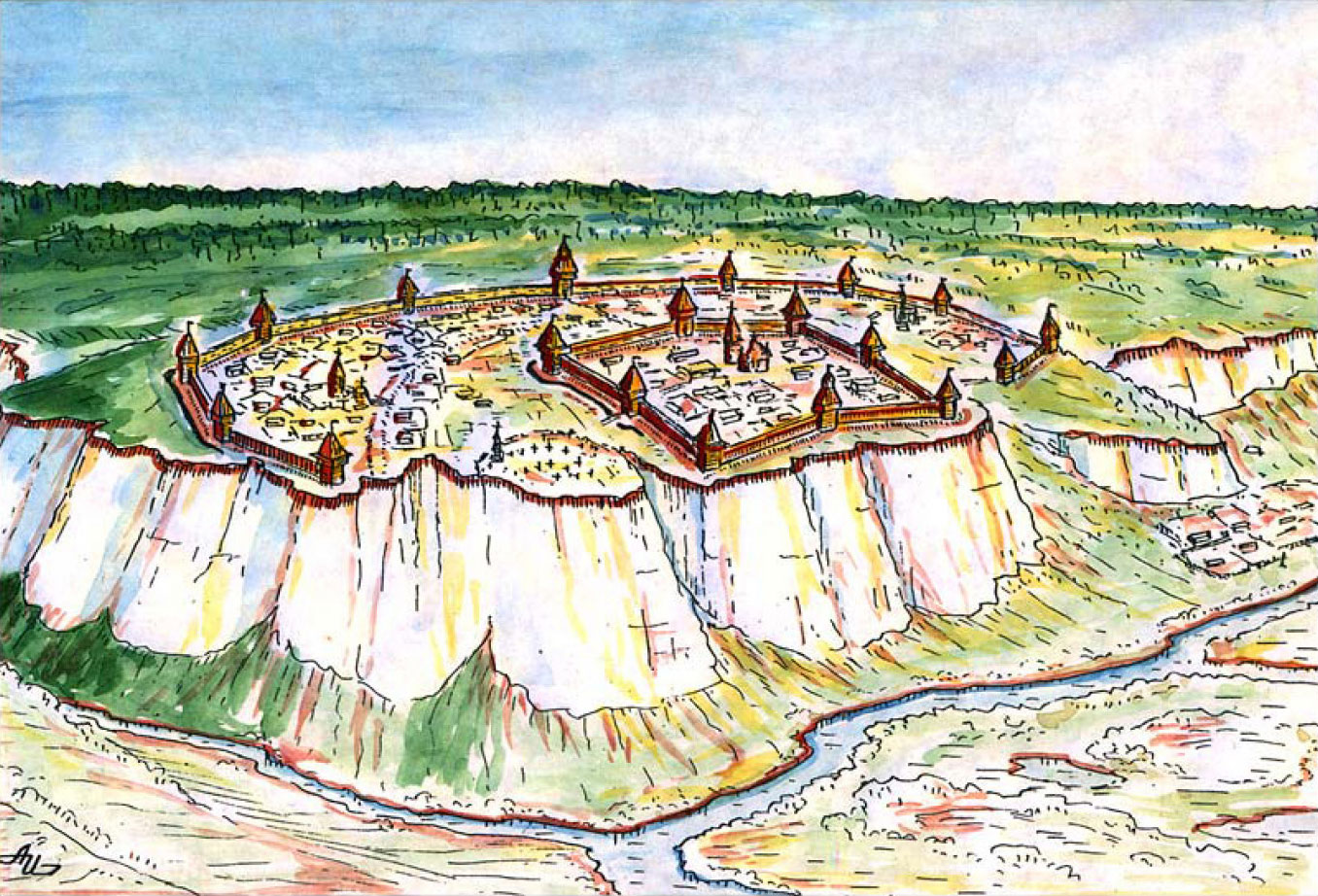 So, 400,000 residents of Belgorod live in just a huge residential area where there is nothing for the eyes to catch.
I decided to go old school and settled in the cheapest hotel on the outskirts of the city. I was ready for anything, but not for the hotel would be inside a car wash.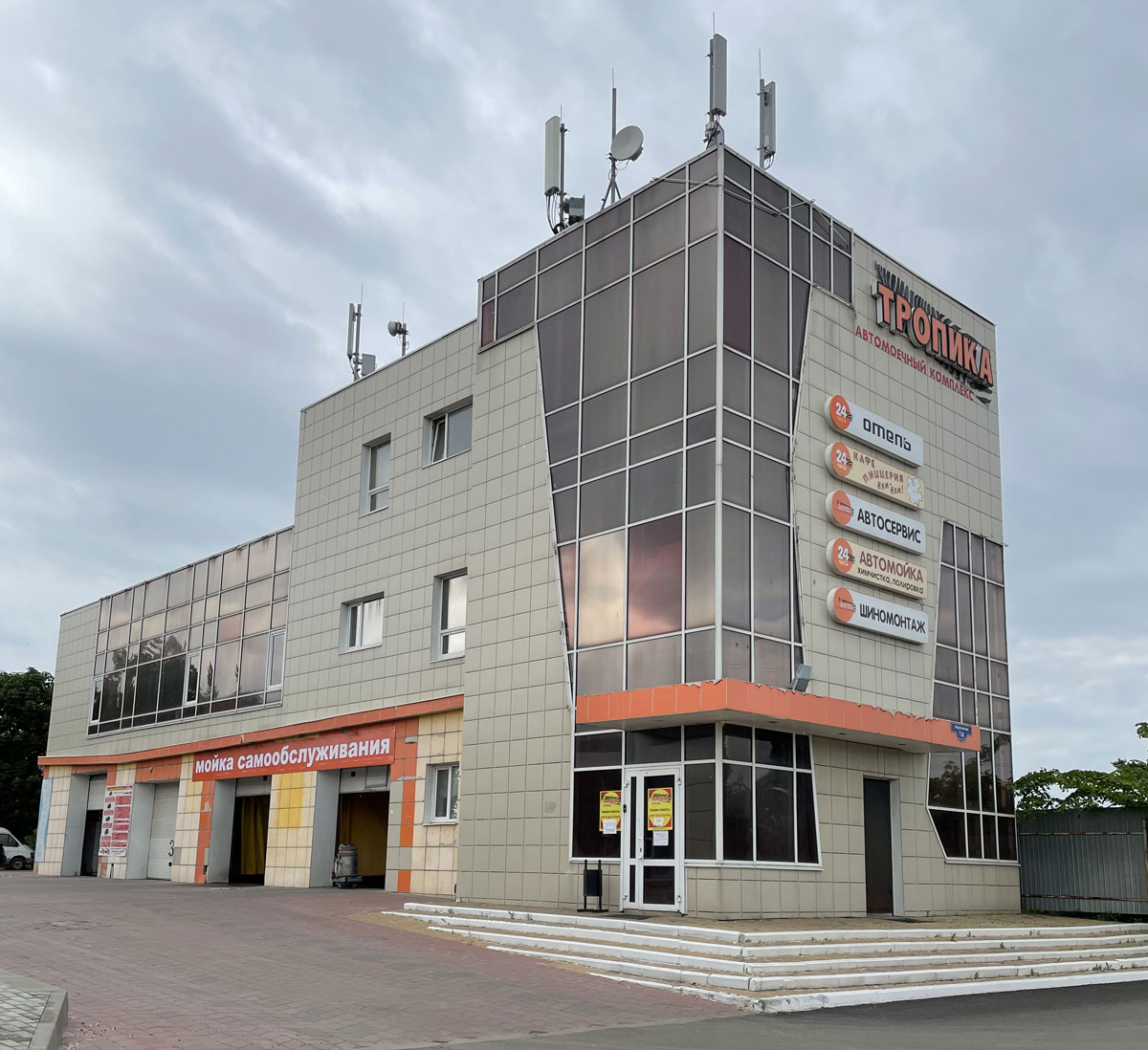 The little old lady at the reception desk had burns on both arms up to the elbow. While she was looking for the keys to my room, I kept thinking: how did she manage to burn both of her hands? You can't lean on the stove with both hands at once. But you also can't do it one after the other. If you got burned once, you'll be very careful the second time.
The little old lady found the key and escorted me to the room. I checked in and went to take a shower. It turned out that there was no hot water in the room.
"Excuse me, but how do I turn on the hot water?"
"Ahh, come on, I'll show you. Look, here's the tap. You need to turn it first, and then open the water."
Water started running from the tap. The little old lady put her hand under it and shouted: "Ouch, darn it! It's hot!"
⁂
Belgorod doesn't have a historical center. In the formal center, there is a military exposition called "Fiery Arc," which turned out to be closed.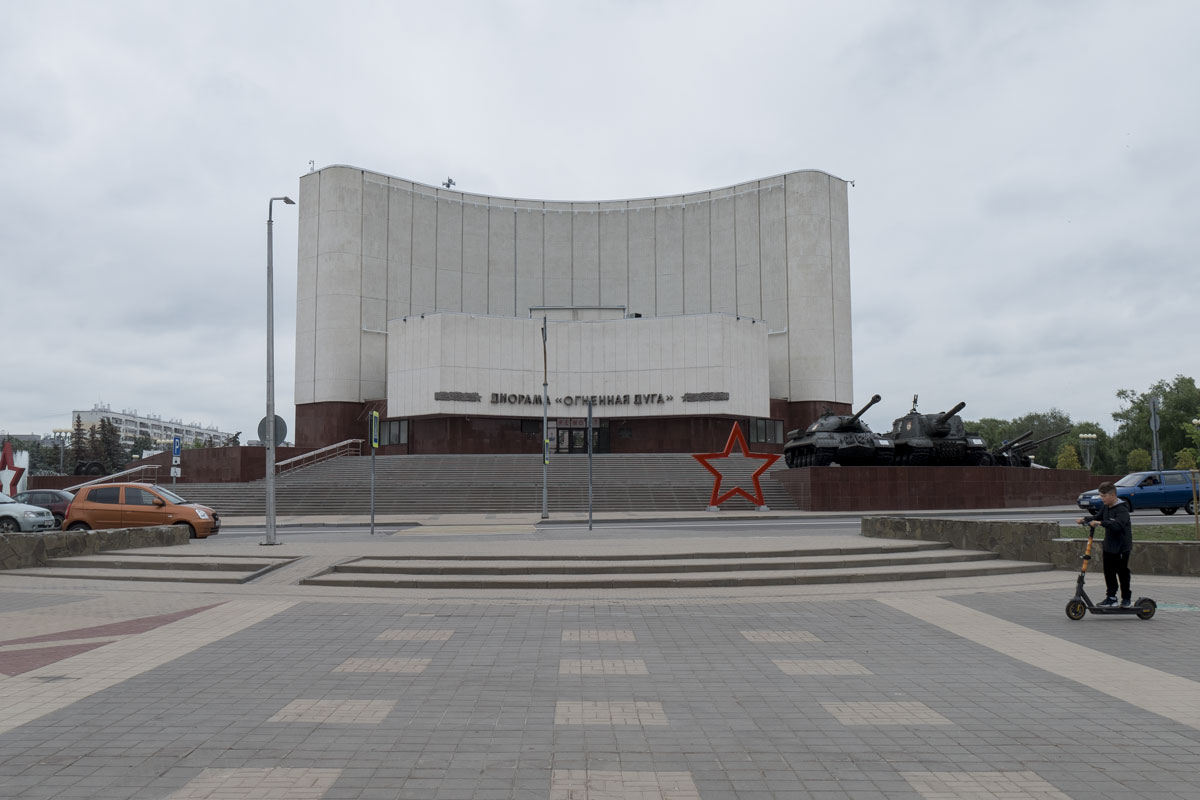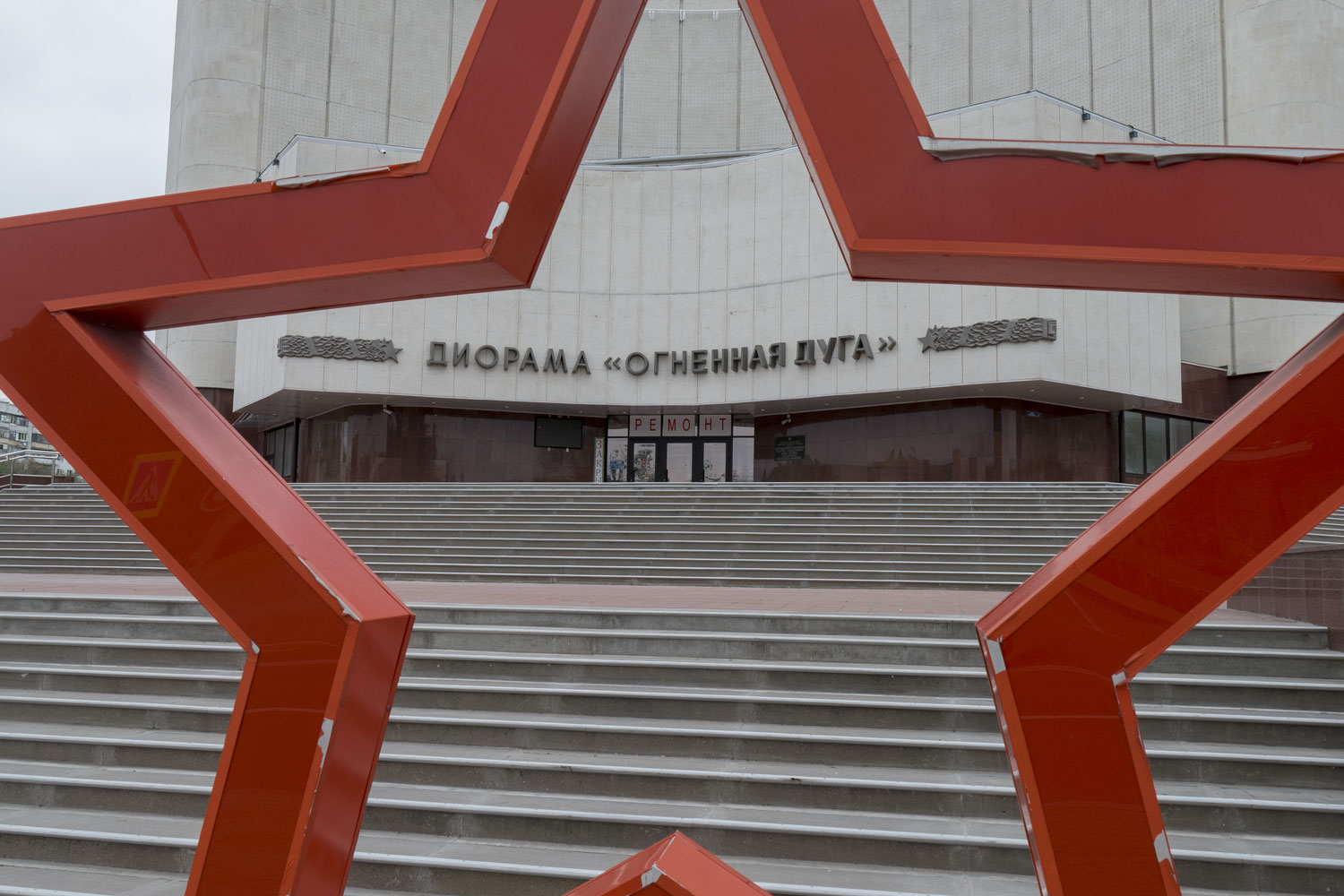 An absolutely crude alley with busts of war heroes.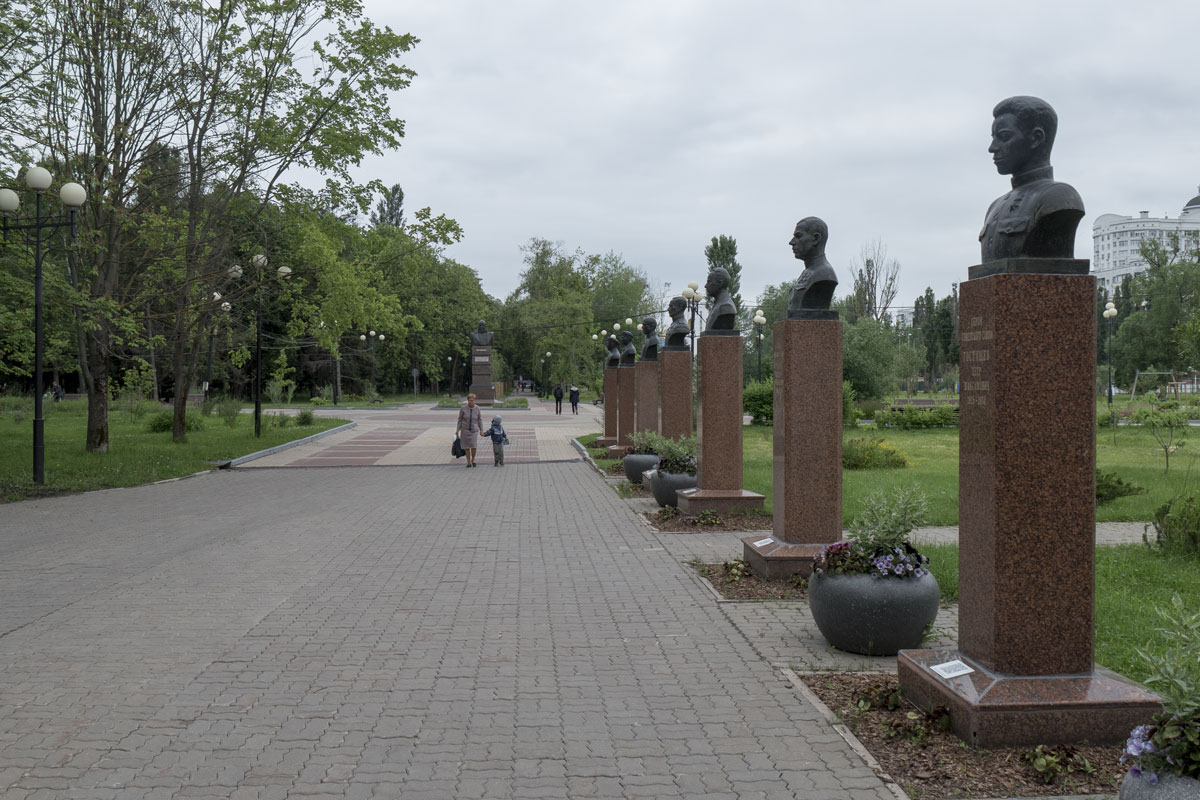 Central children's playground.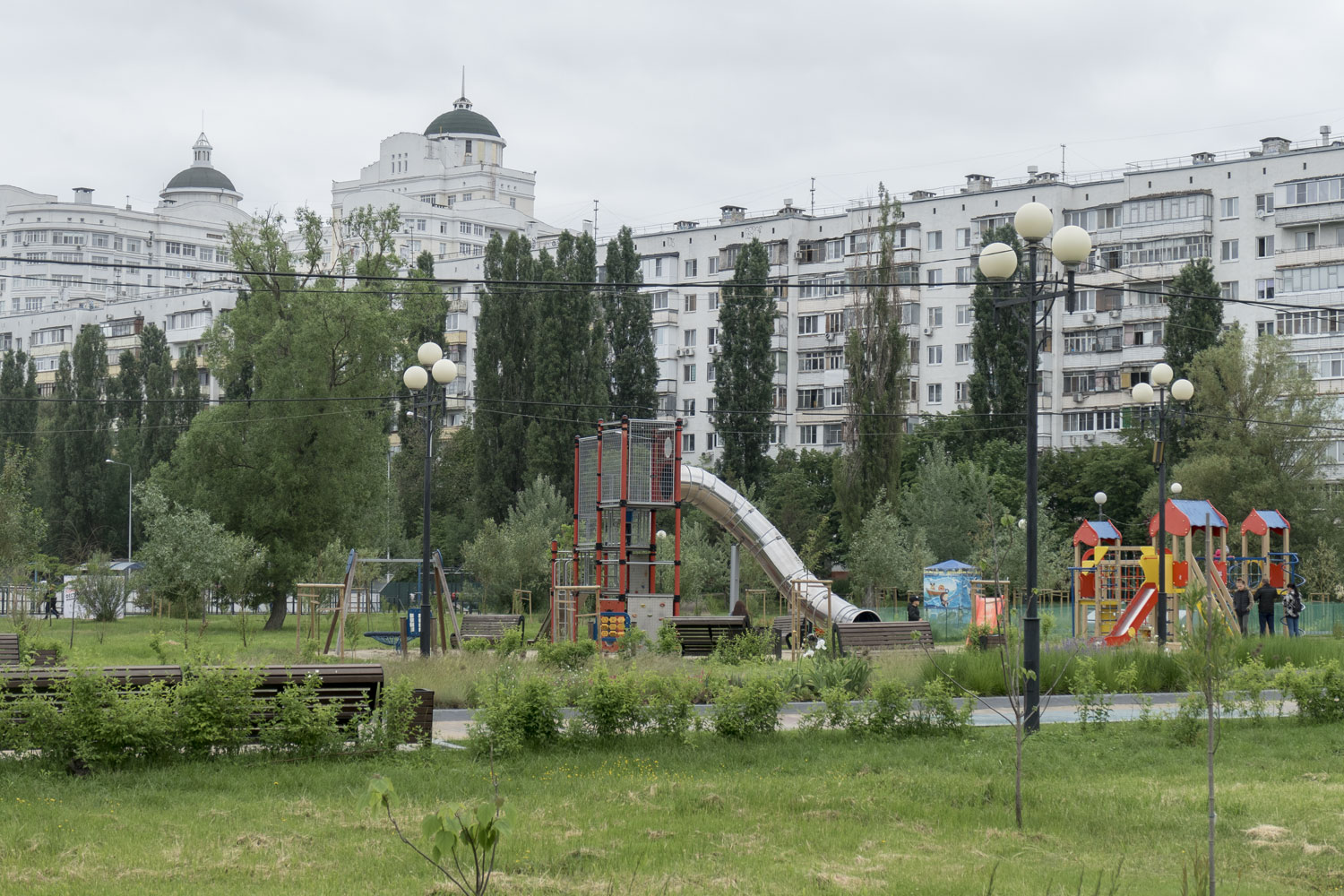 The central bridge with an open-air toilet.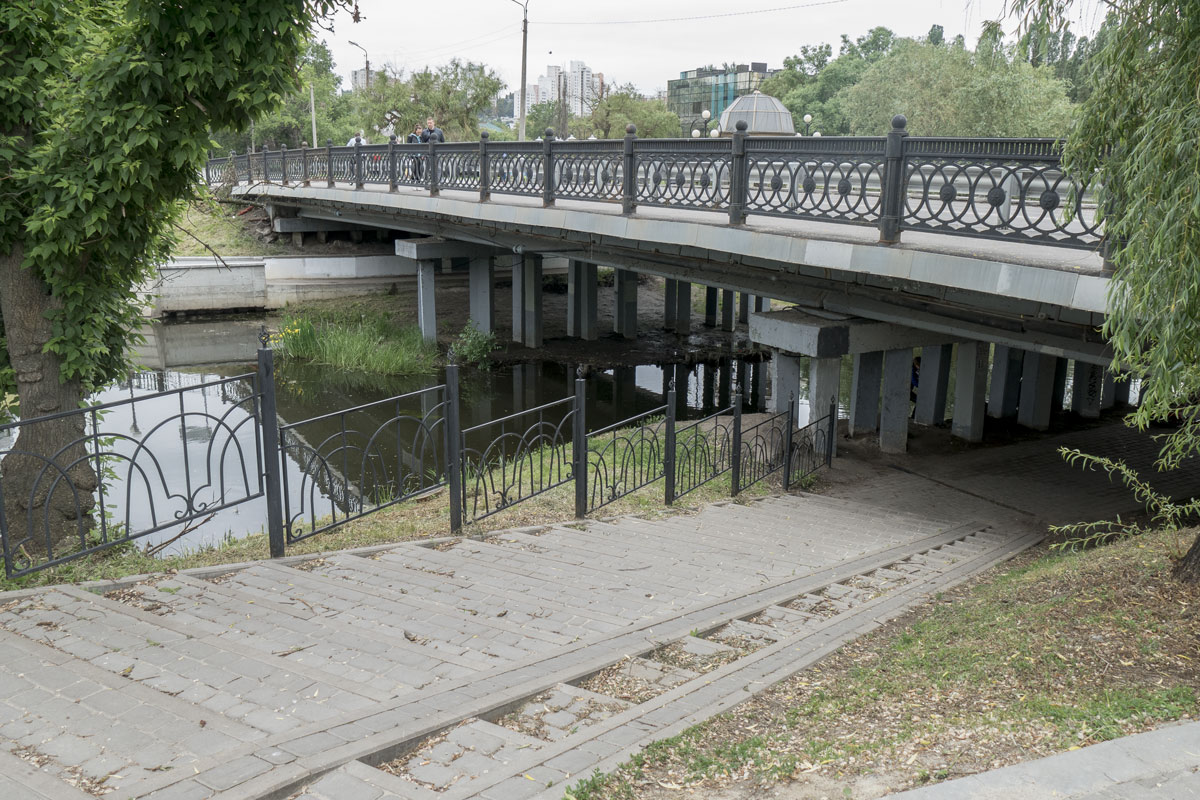 The central pond with a central art object. If you turned it 90 degrees, together with its reflection, it would look like two eyes. But nobody thought of that.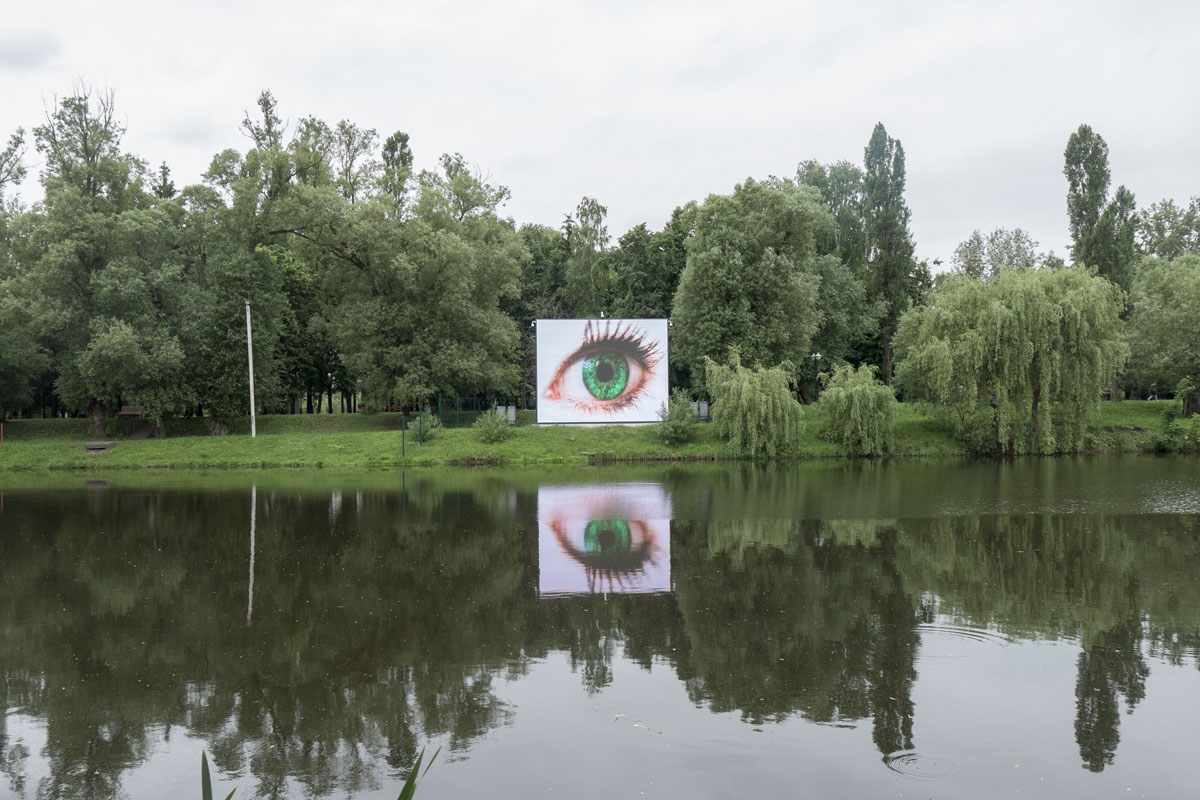 The pond was slightly improved. They laid a wooden platform and installed benches.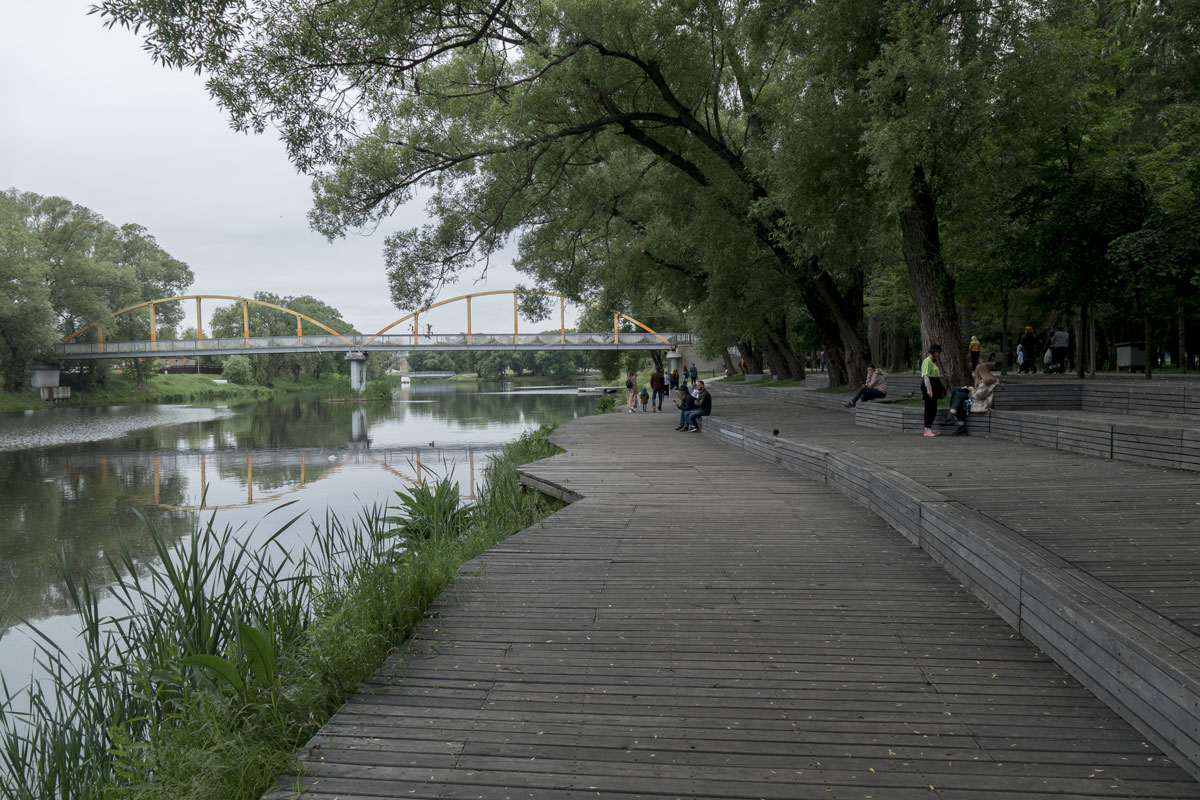 Despite this, there are still swarms of mosquitoes and tons of frogs in the pond, which scream like crazy.
Belgorod University. A dunce factory.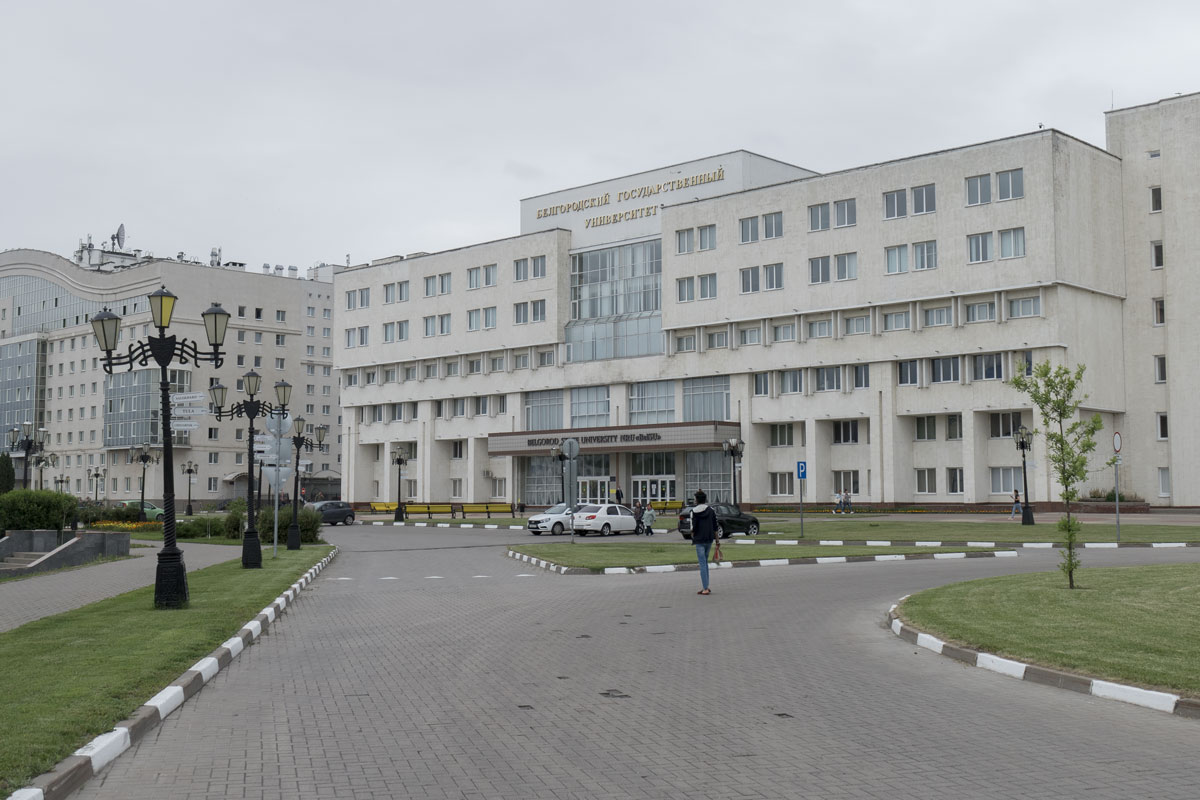 Next to the university is a chapel in the Art Nouveau style. For some reason, they made the entrance ensemble in the form of a book. Like, to emphasize that the church contributes to education. Yeah, right.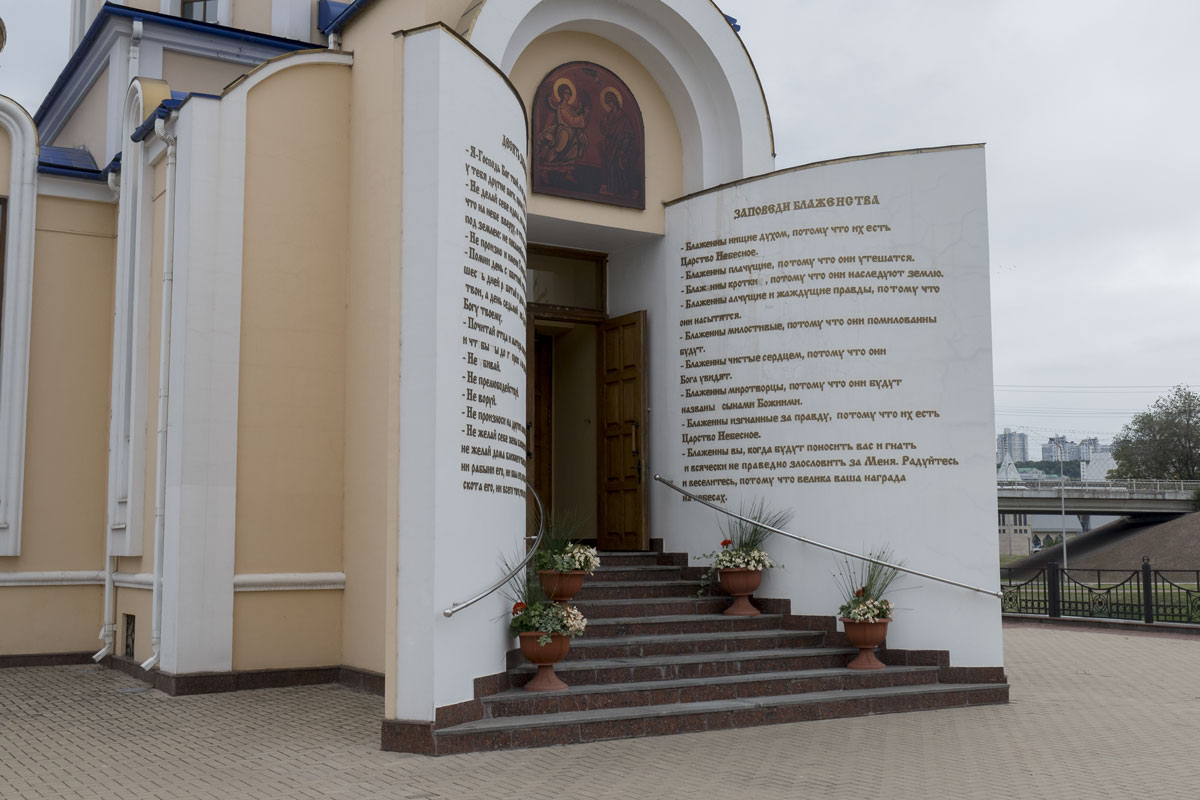 The university is adjacent to the dormitory district. A sufficient number of students from third world countries come to study at BelGU, so the clumsy drawing from Gaidai's film is a novelty for them.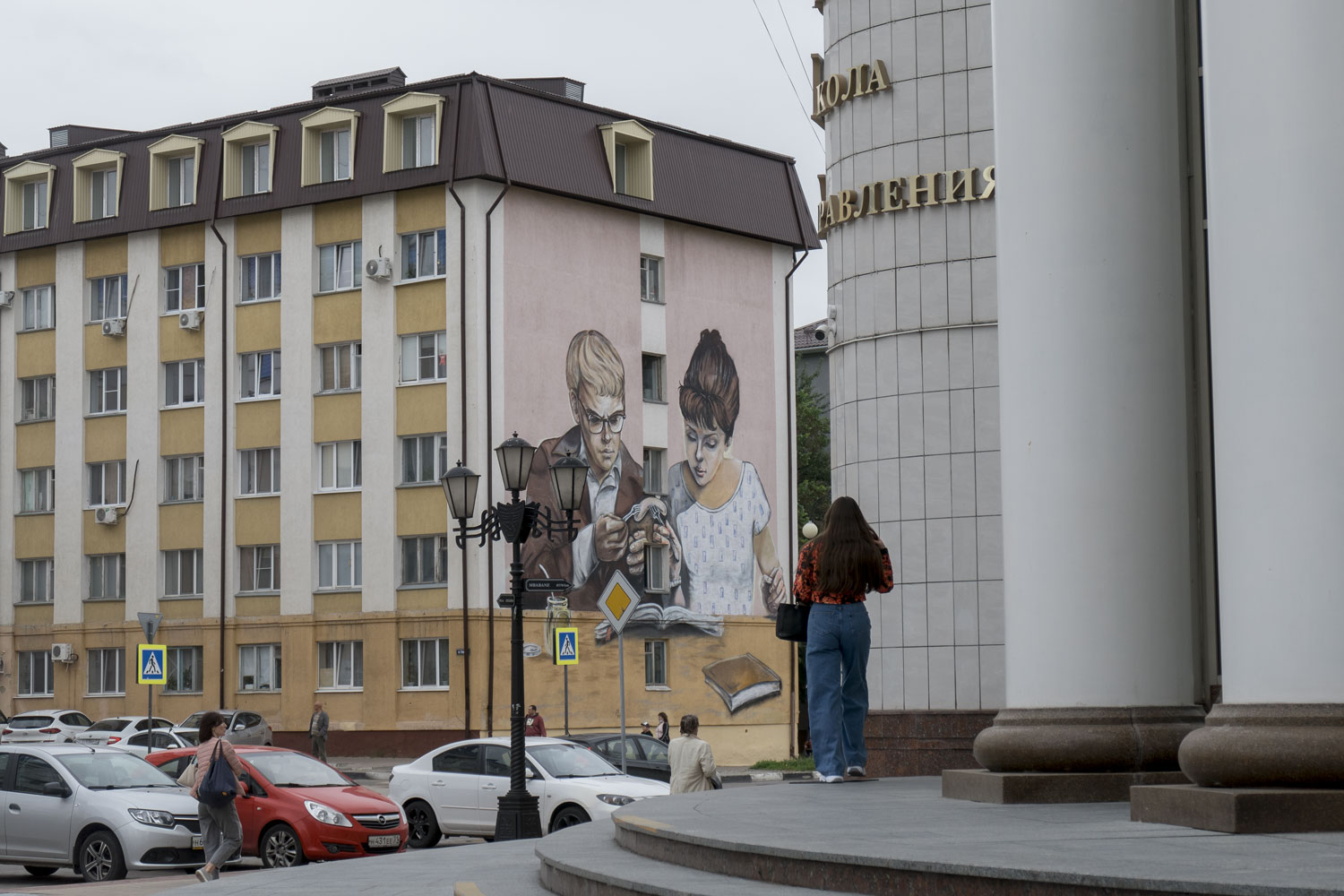 Provincial branding.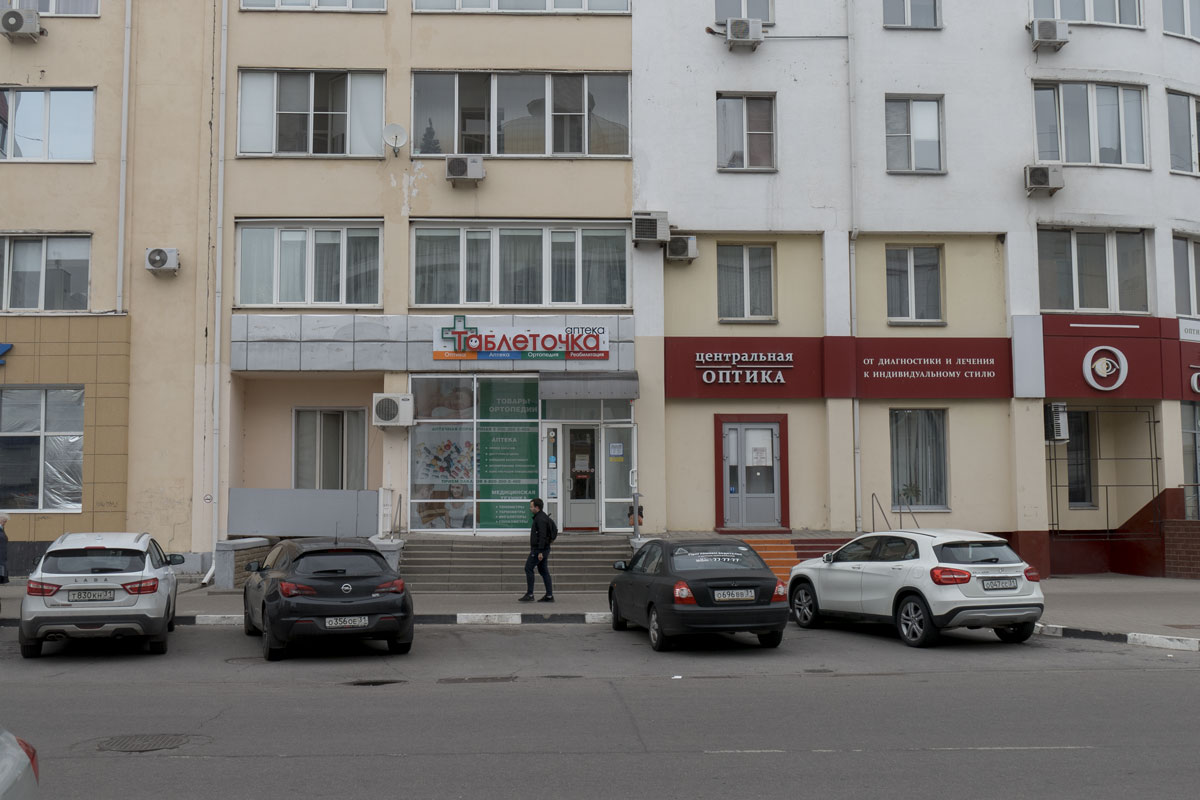 Central optics.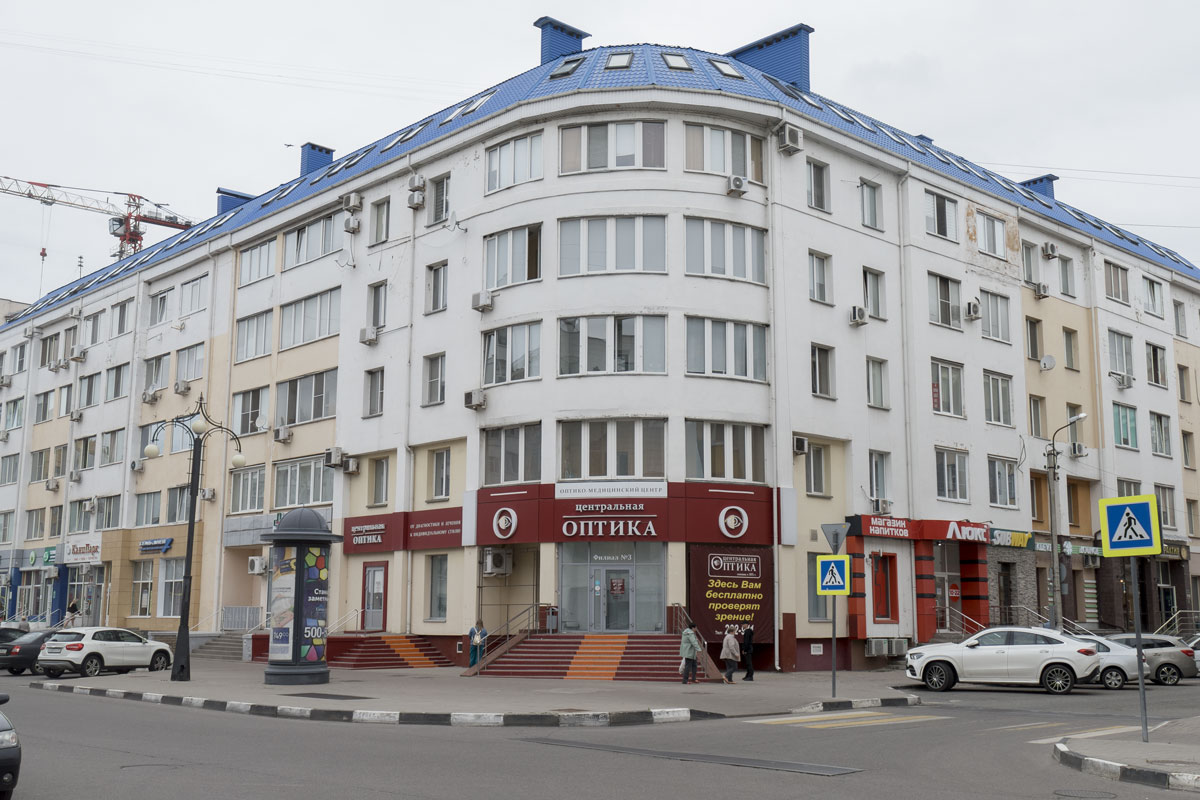 The name "Behind the Wheel 30" is already taken. Should we name the company "Behind the Wheel 31"?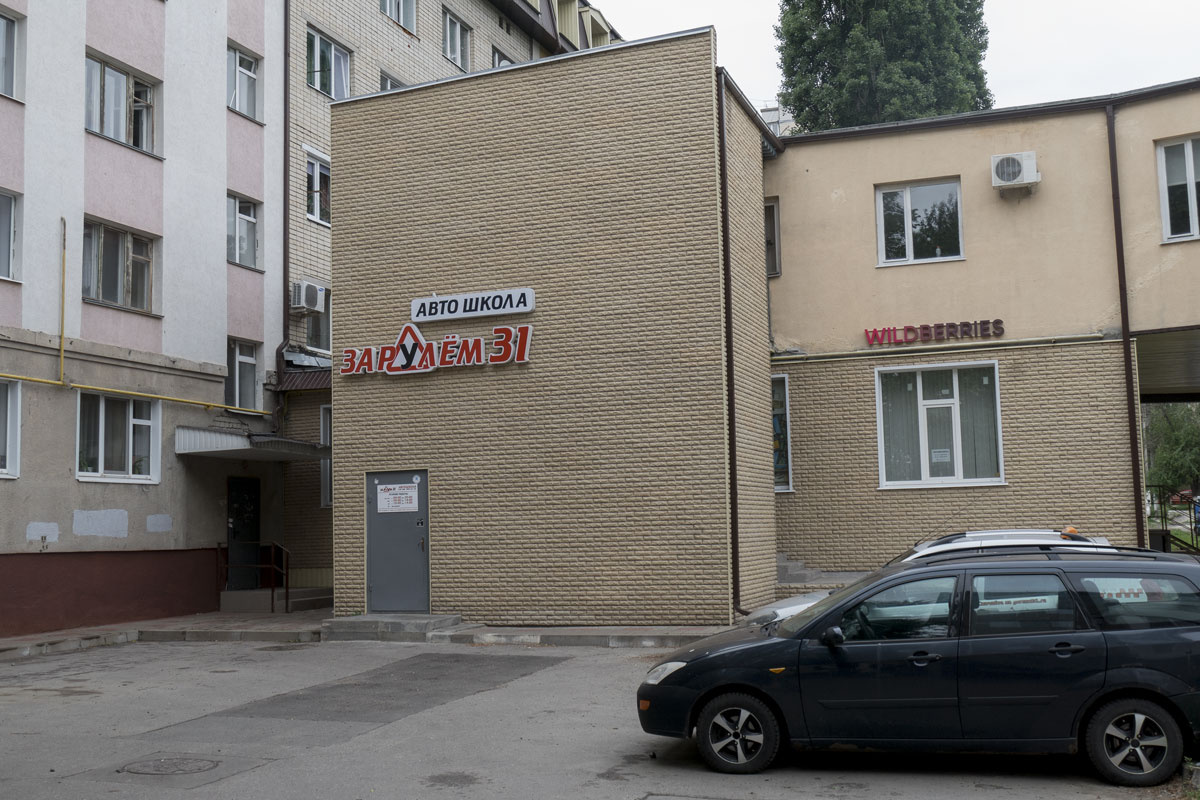 Shawarma "Brotherly Style". With the signature sauce "As you like it".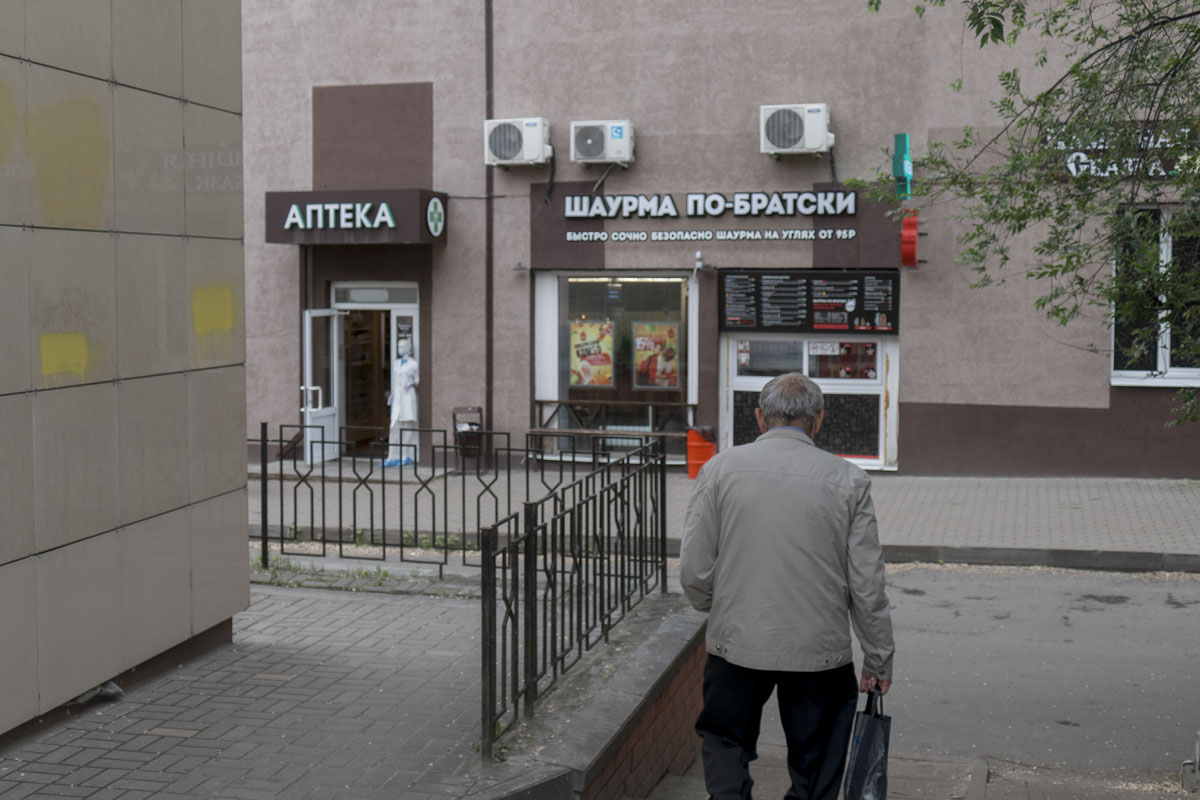 "Brewerus" shop.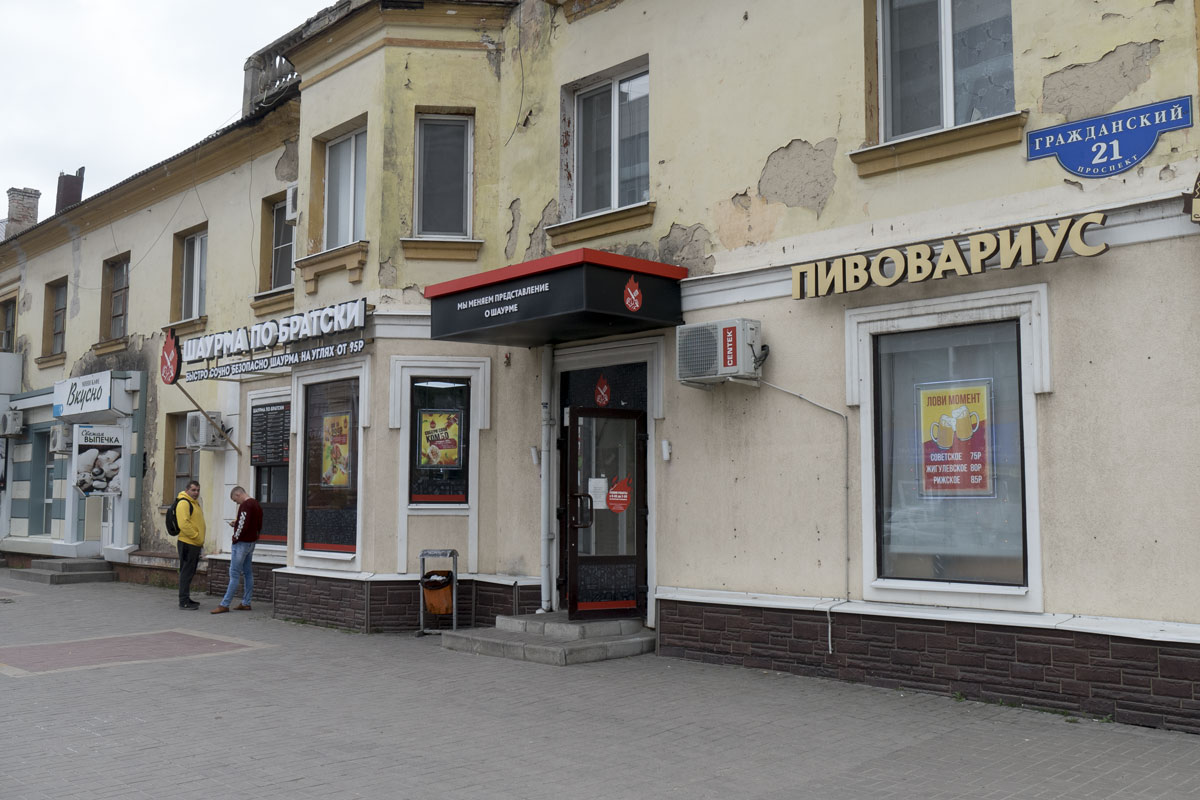 Central city park.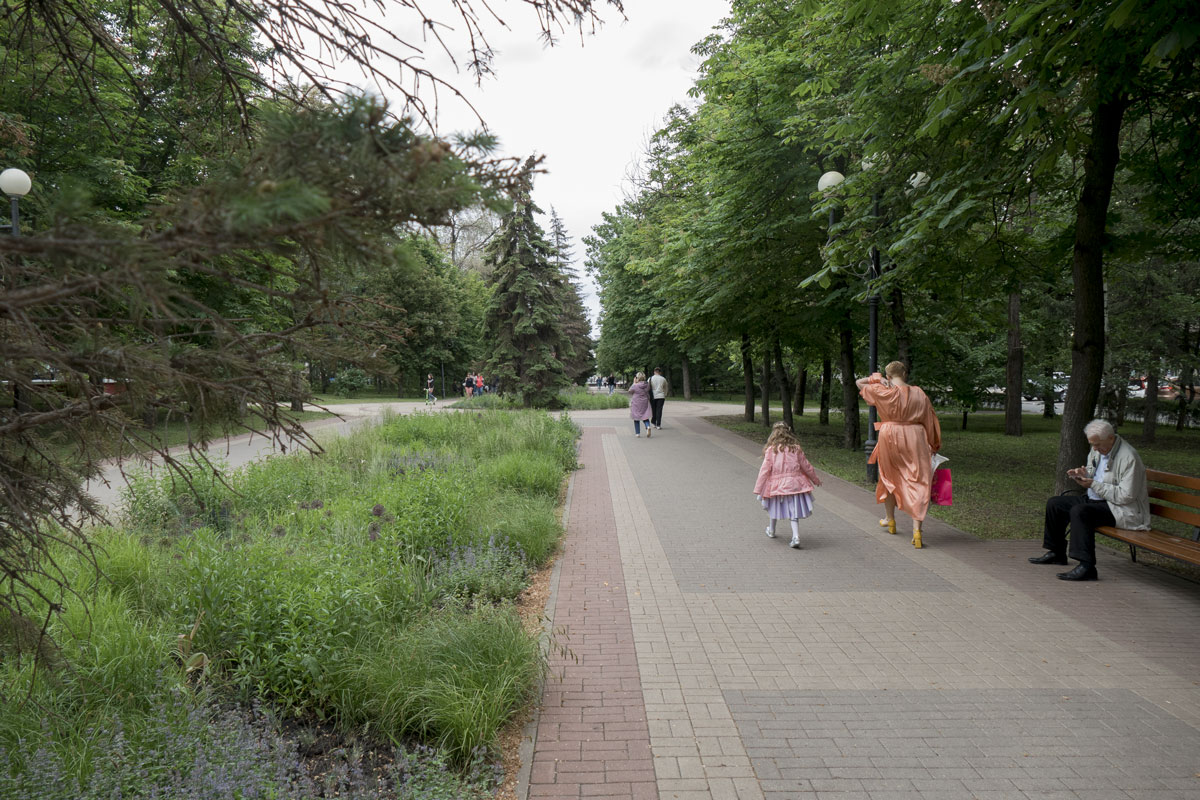 Along the park, you can still find some old architecture in terrible condition.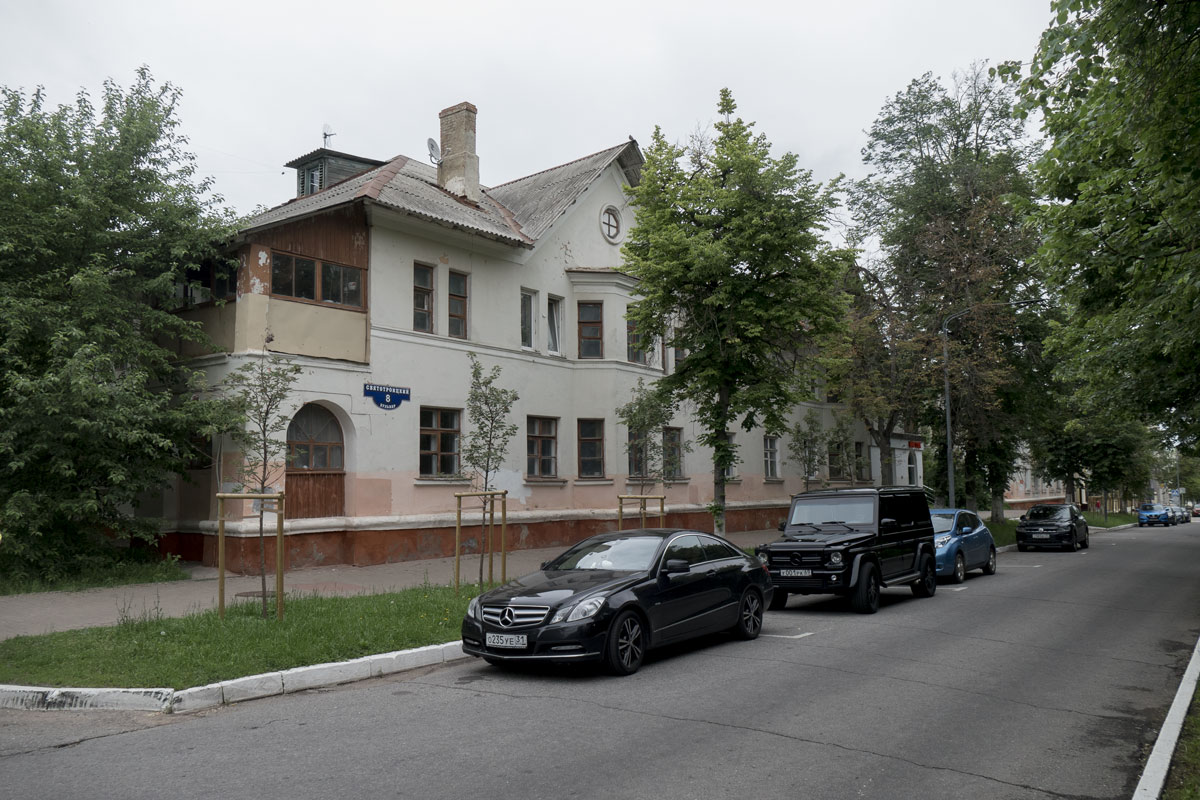 But it's only worth going behind these houses — a pure clusterfuck in the yards.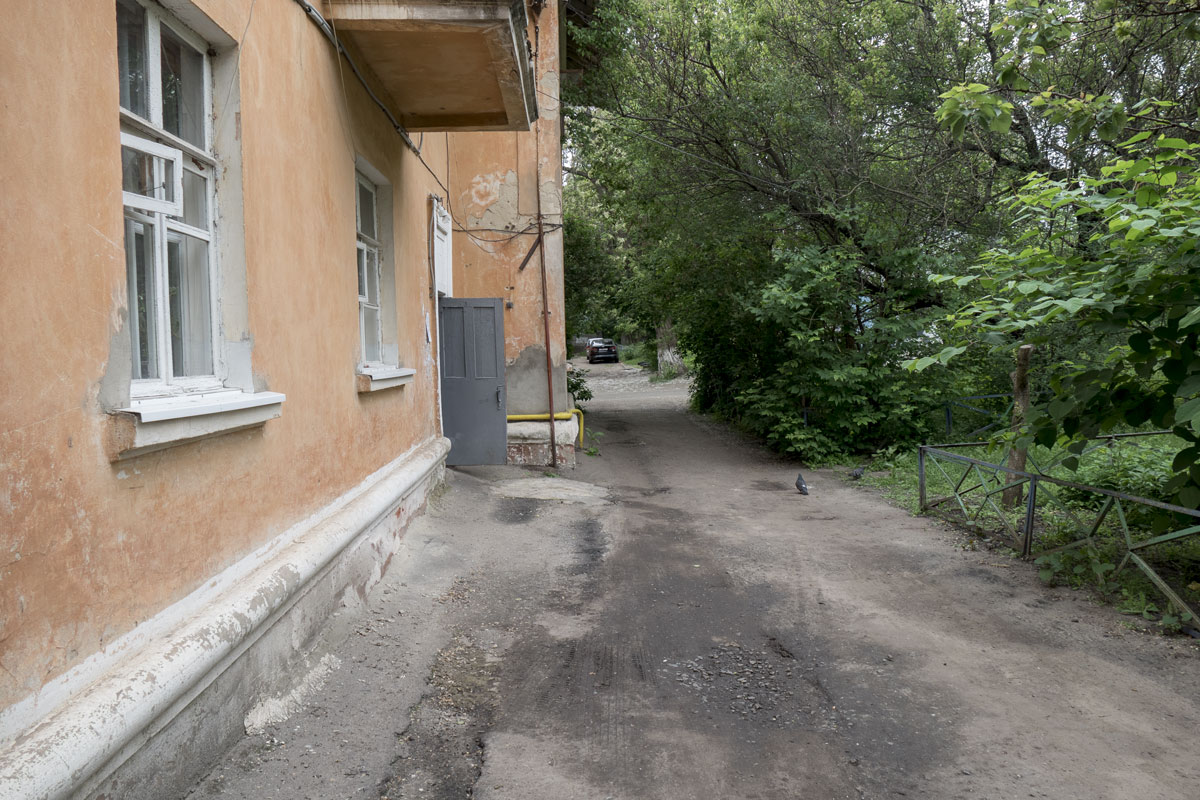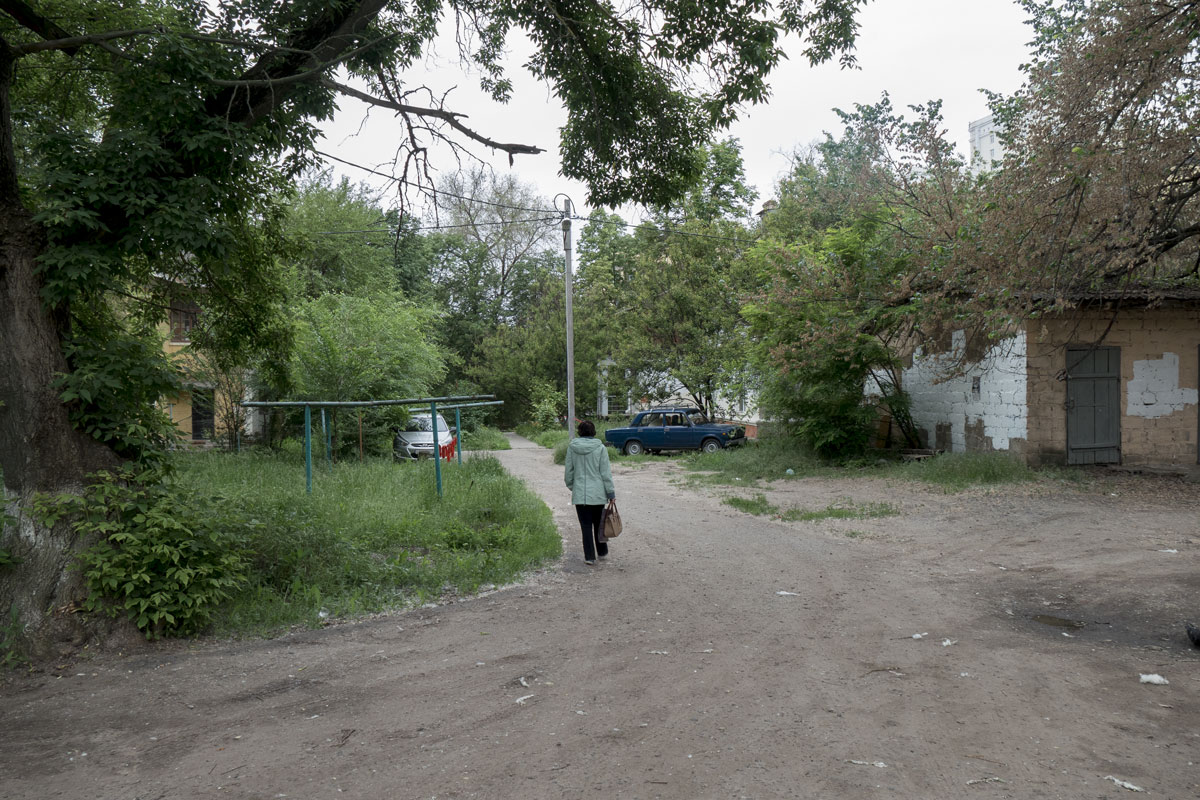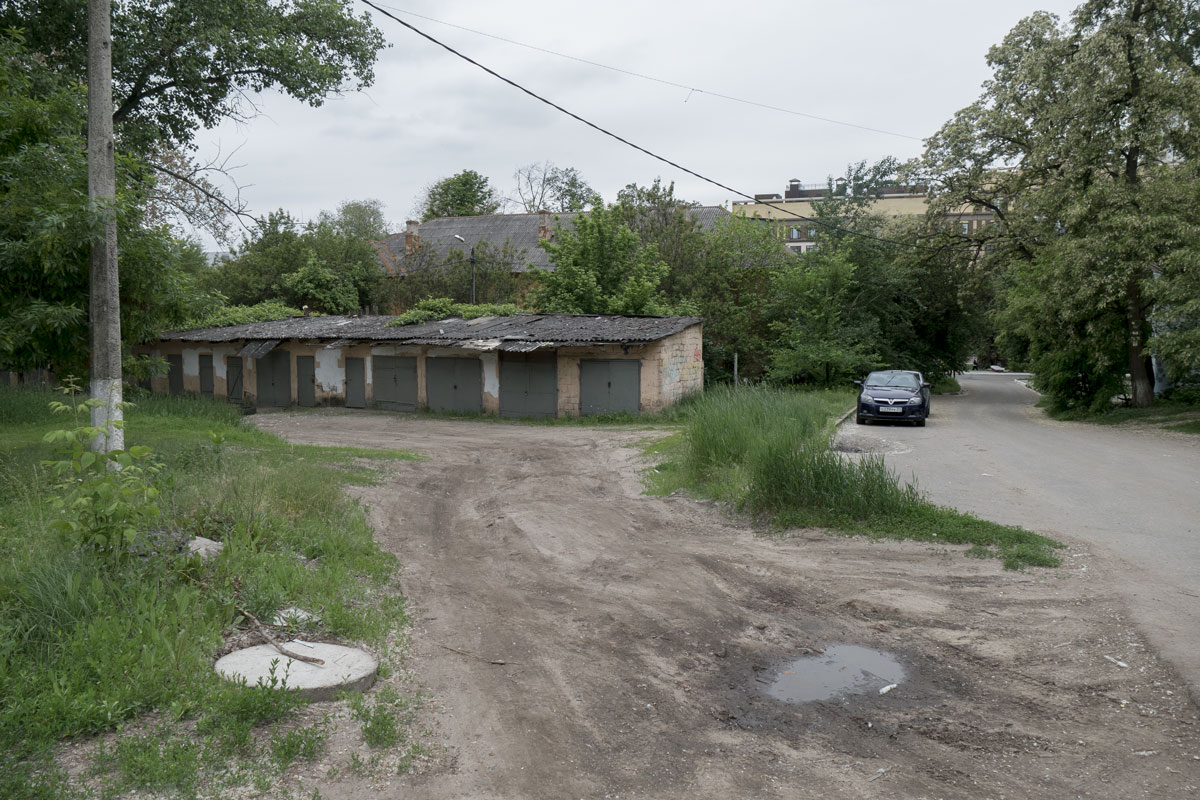 Belgorod has exactly one cool street. They installed some decent composition on it and laid tiles.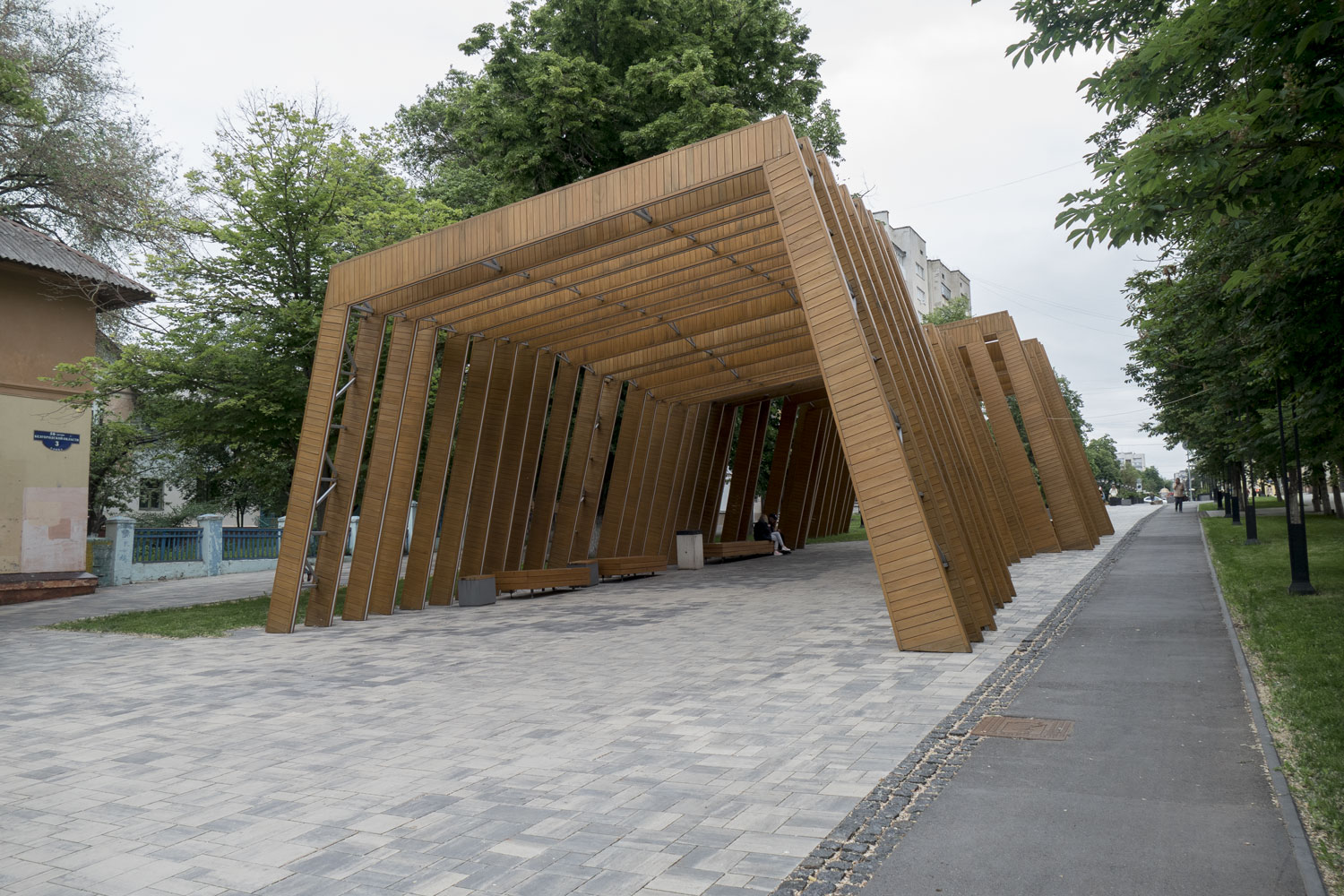 A couple of trendy stores, cafes, and a Yandex.Market pickup point.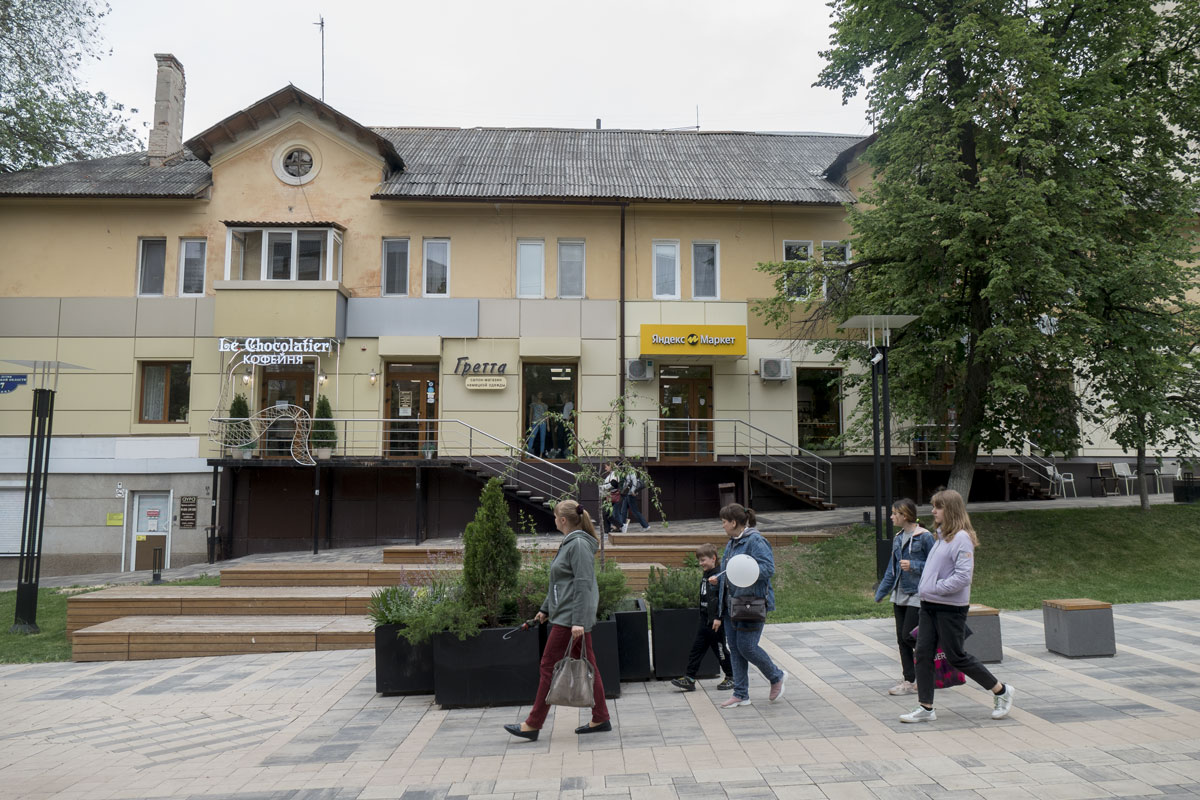 The length of this island is about a hundred meters, and it ends as abruptly as it began.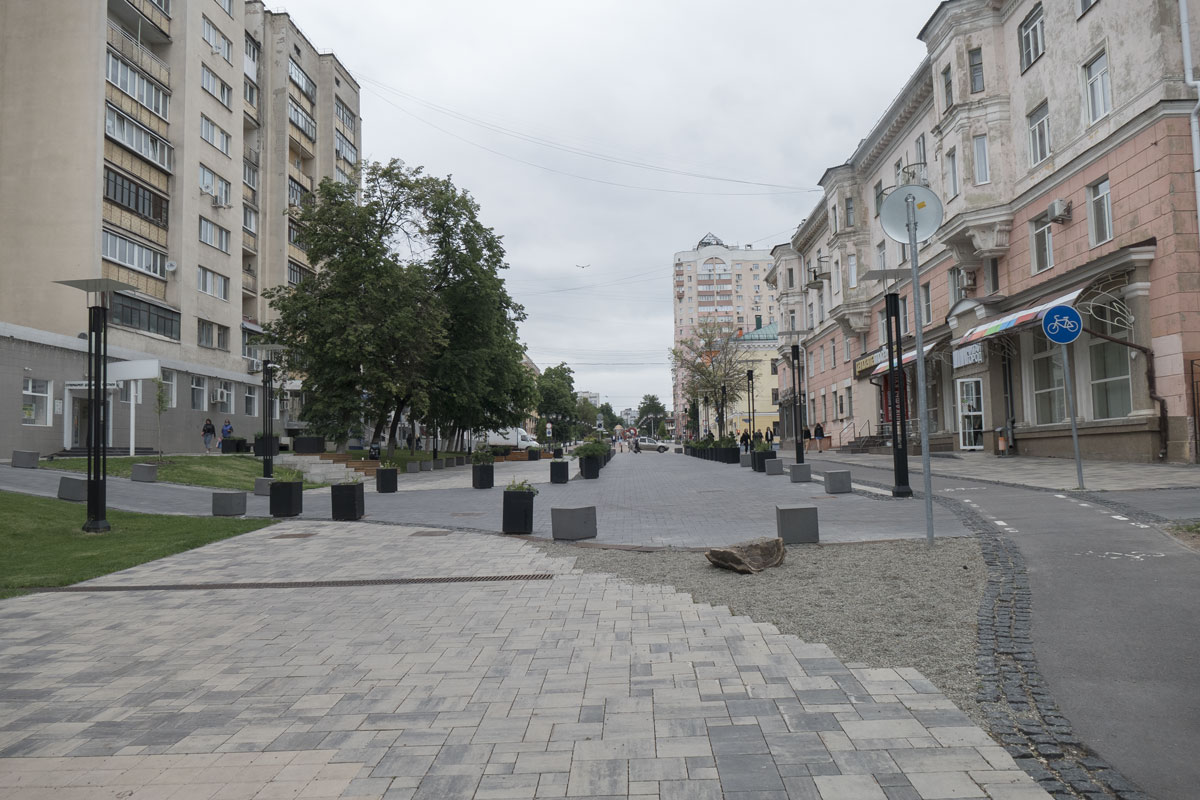 That's all, basically. Further on is a deserted square in the worst Soviet traditions. Even the tanks on the monument are aimed at the administration.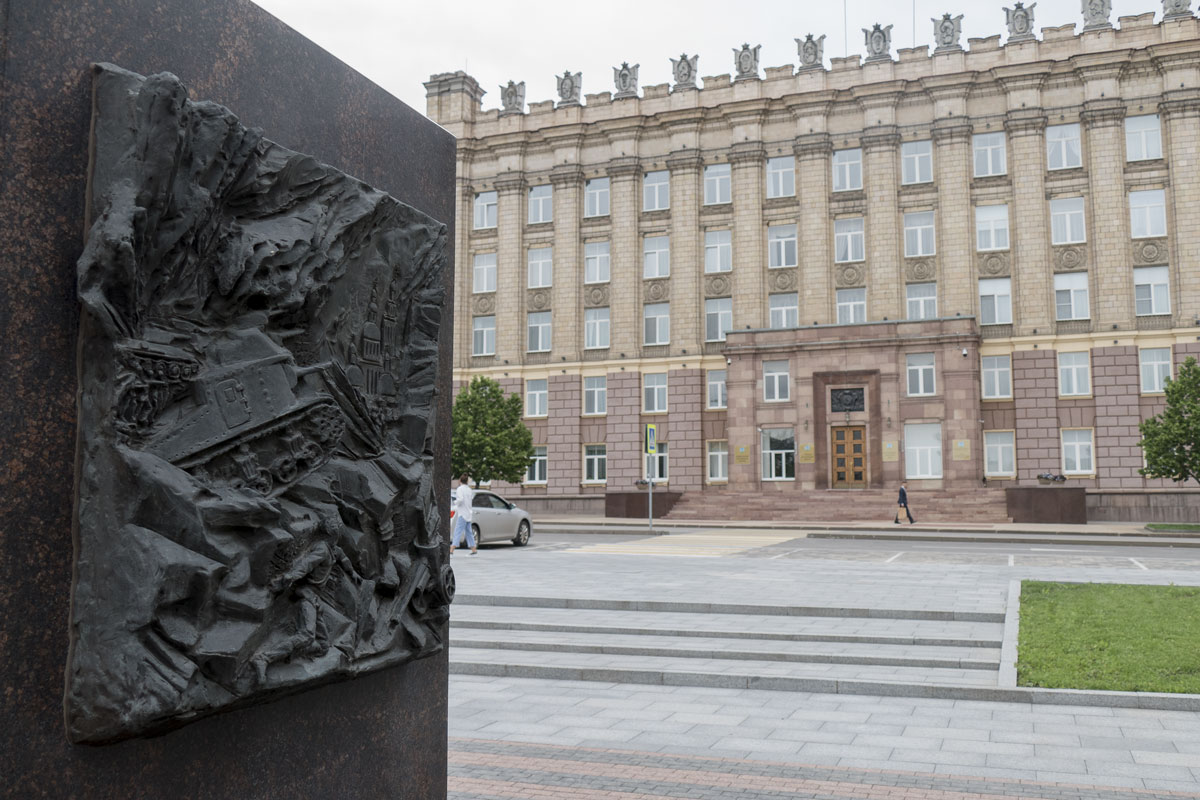 And the Red Army soldiers are calling for the execution of all the artists from the local theater.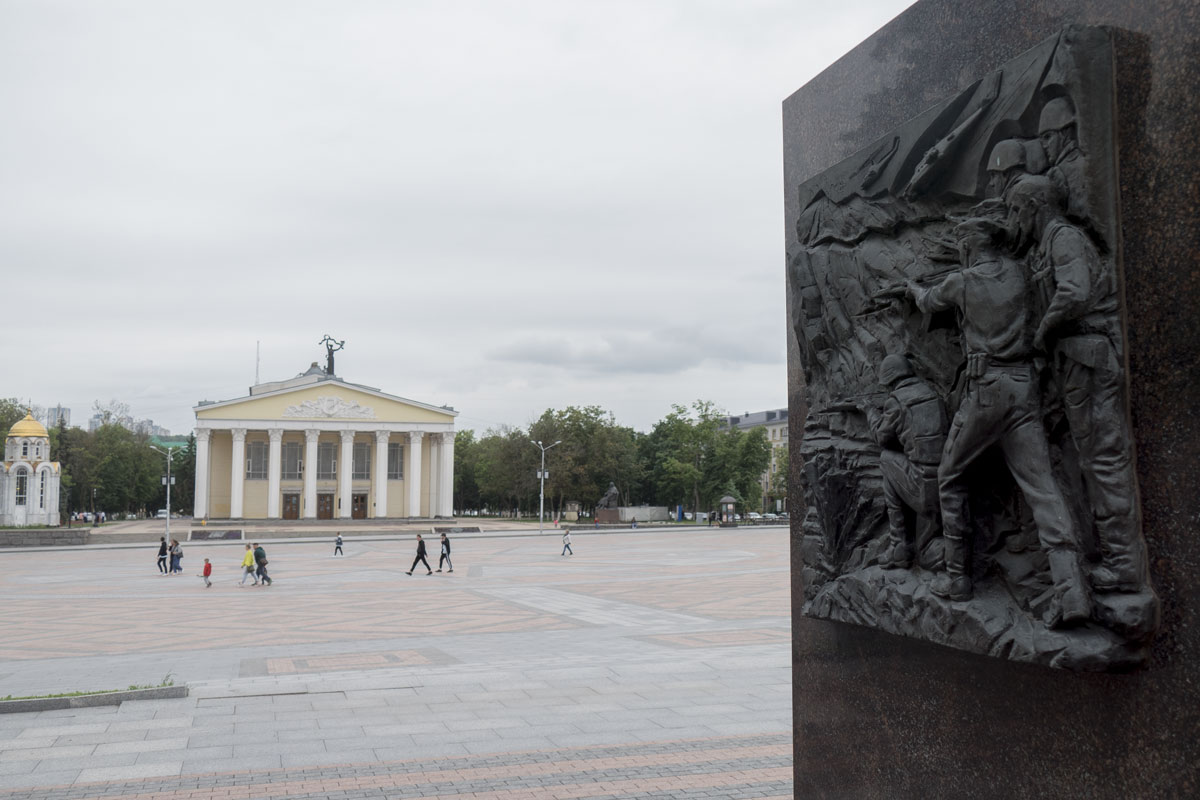 The embodiment of Russian schizophrenia: a double-headed eagle against the background of Soviet emblems.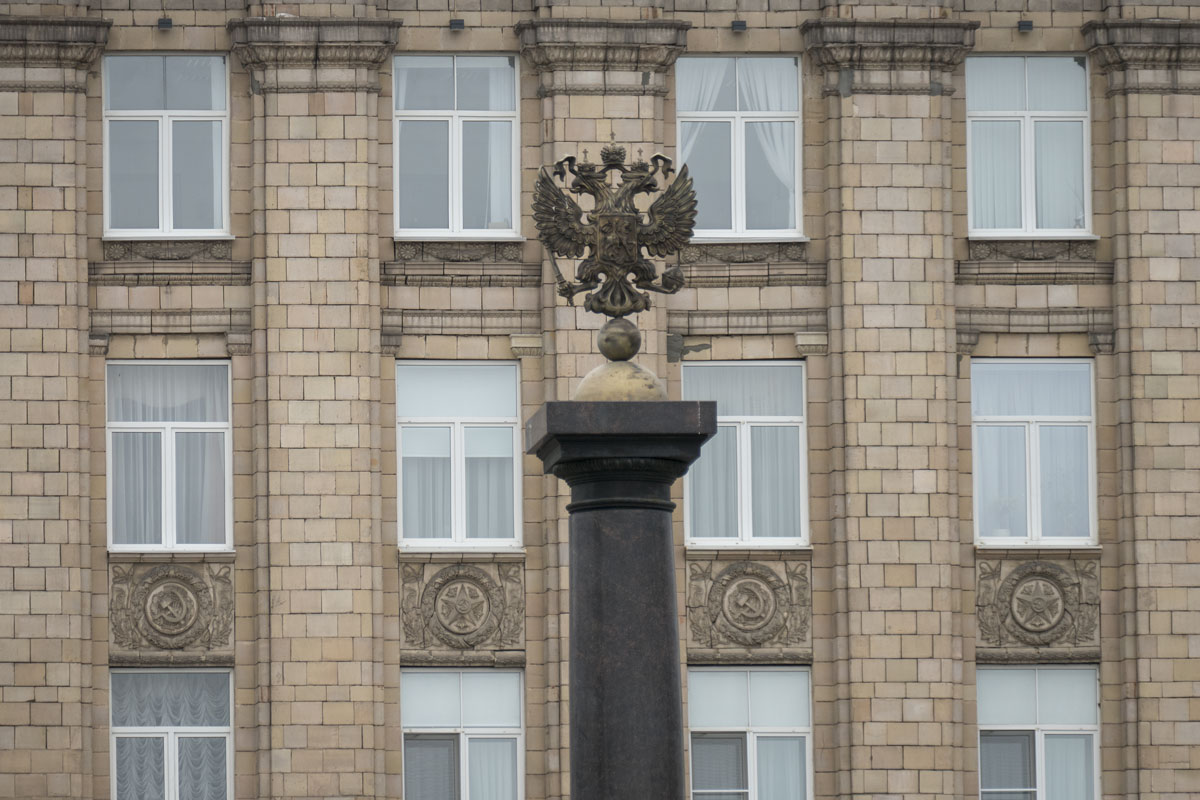 Academic Theater.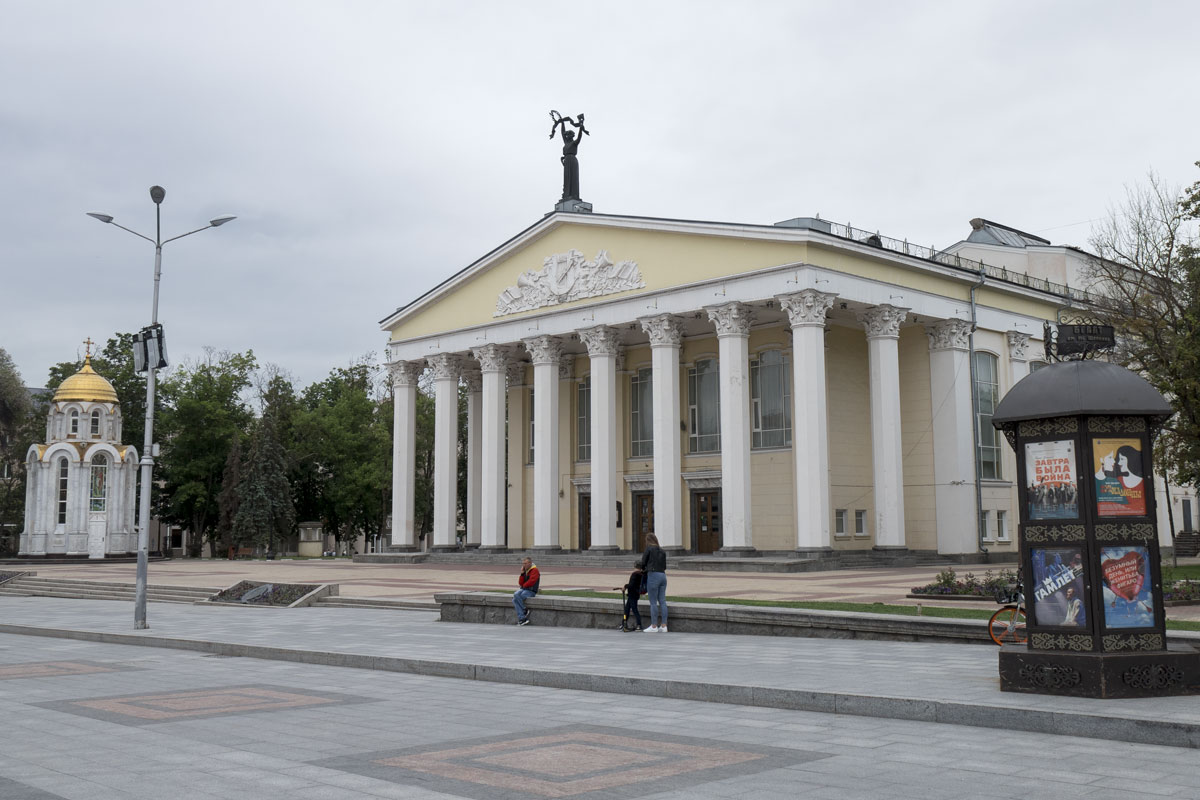 Marriage registry.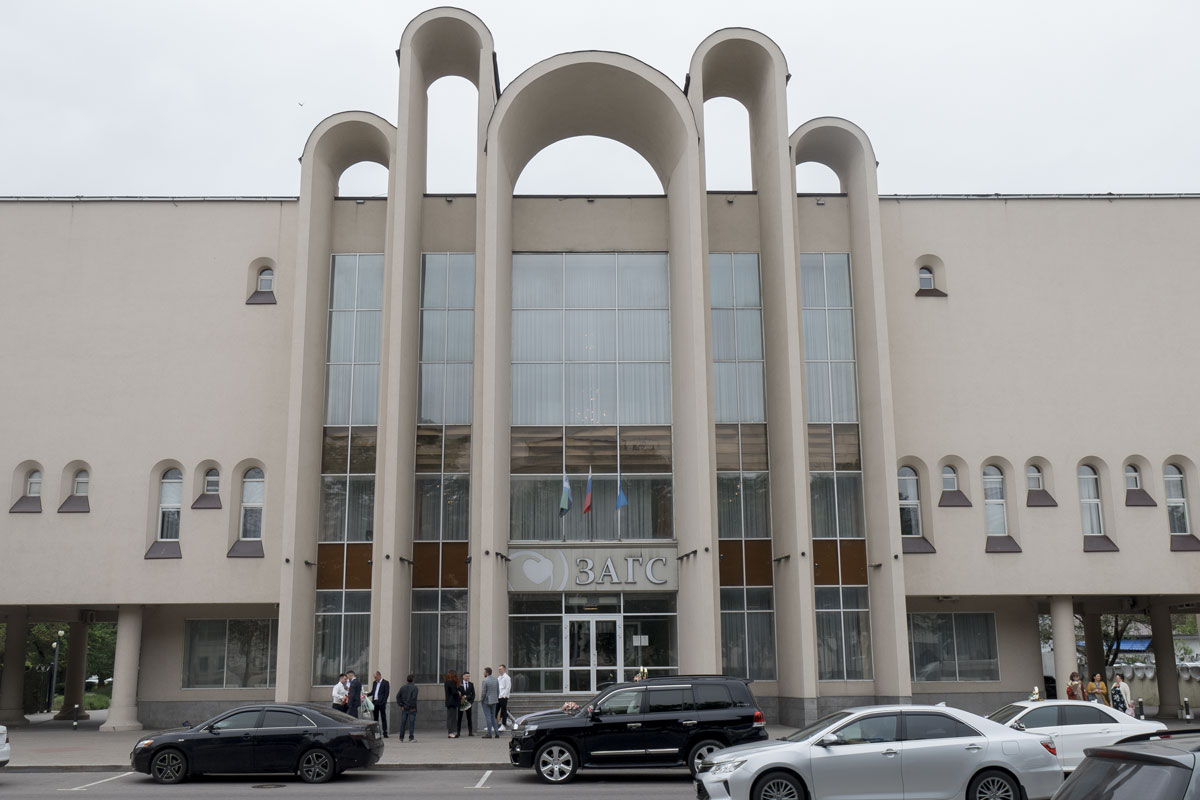 Near the registry office, there is a row of well-painted houses behind the theater. Recently, this street has been renovated and trees have even been planted. The chocolate shade suits the city well.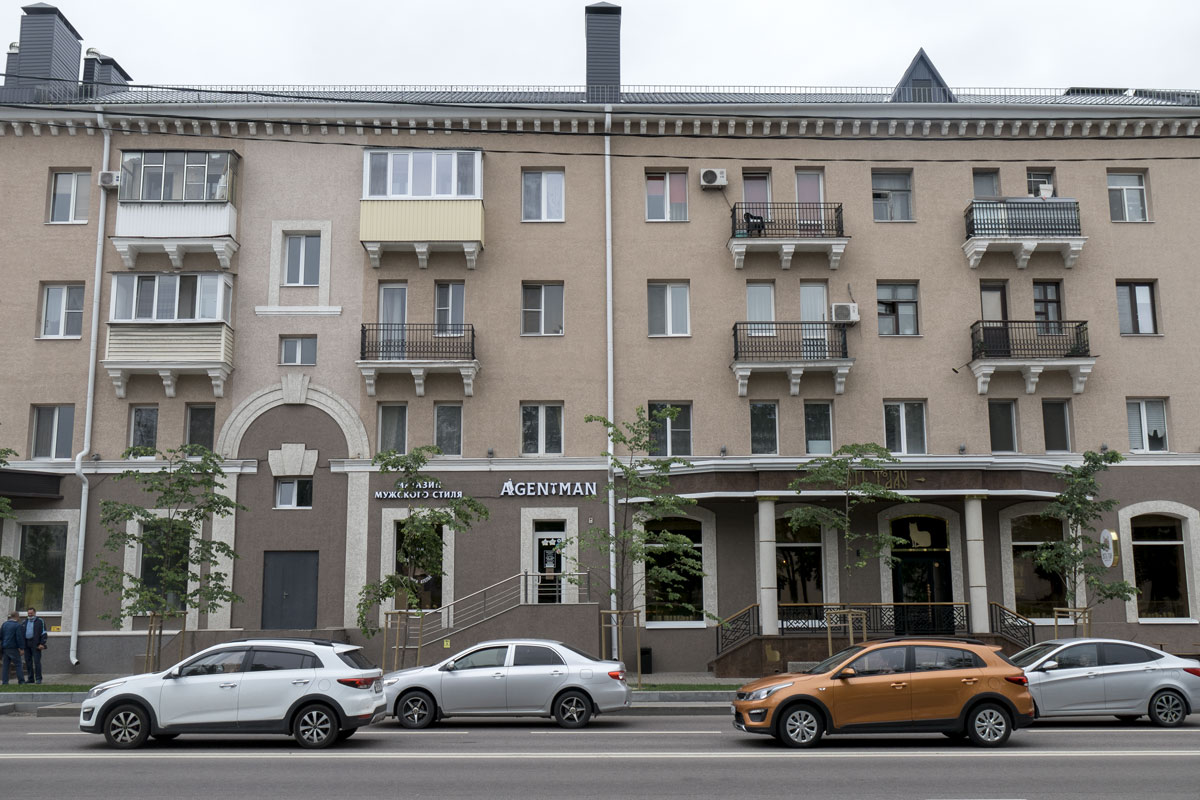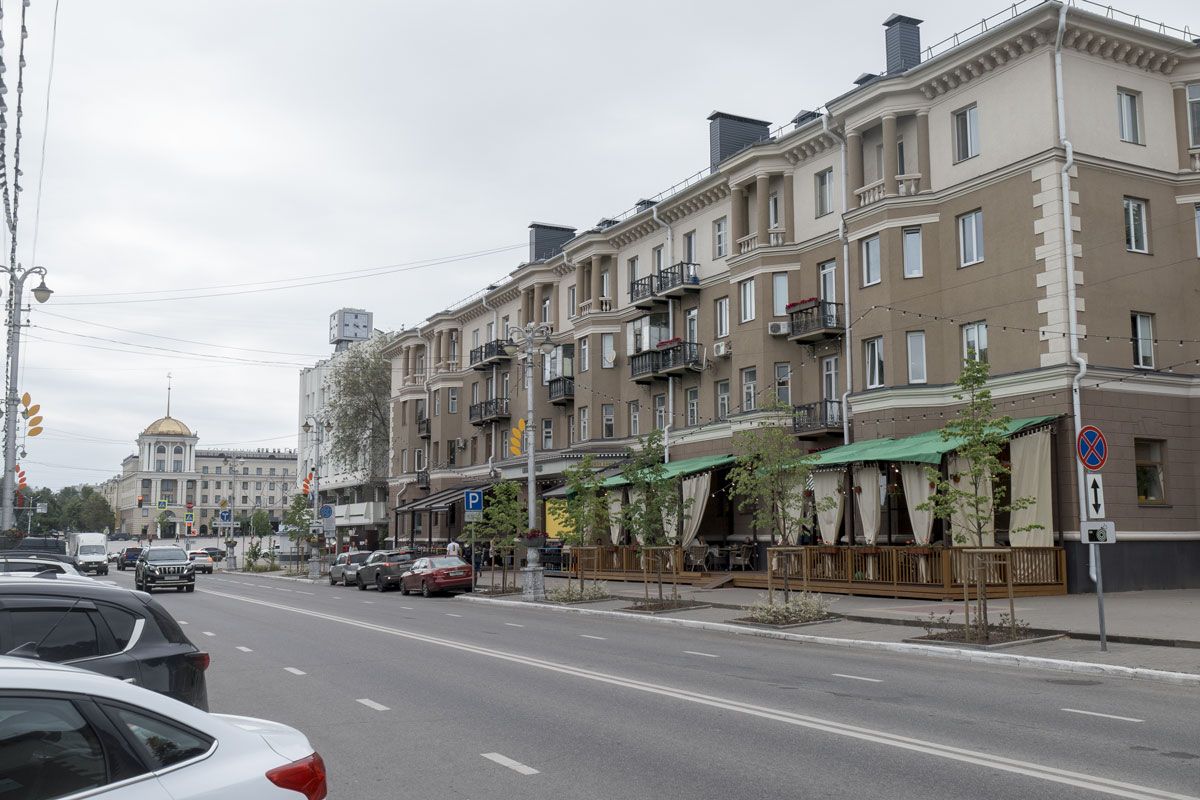 Alright, there is one good place in Belgorod. It's an art museum. No, the building itself is built in the Art Nouveau style, but it looks absolutely awful.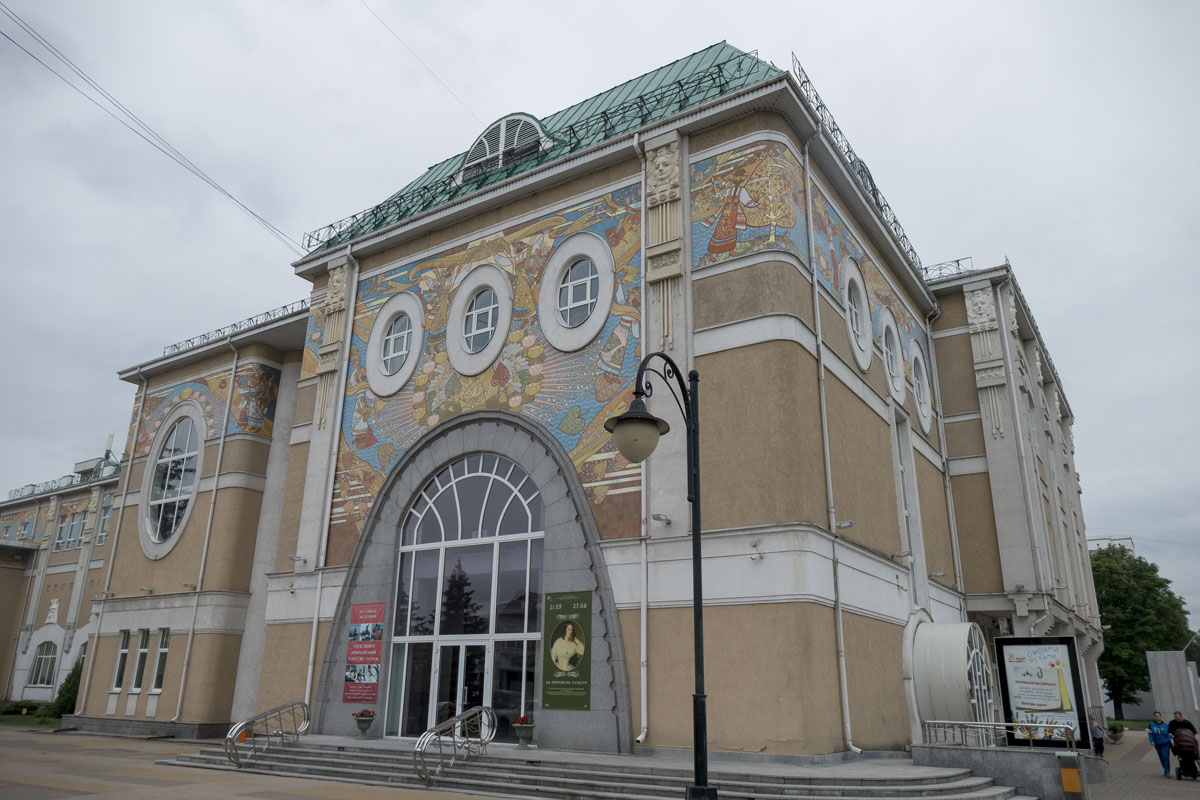 Plastic doors have also been cast in the Art Nouveau style with characteristic curves. Do they have enough brain?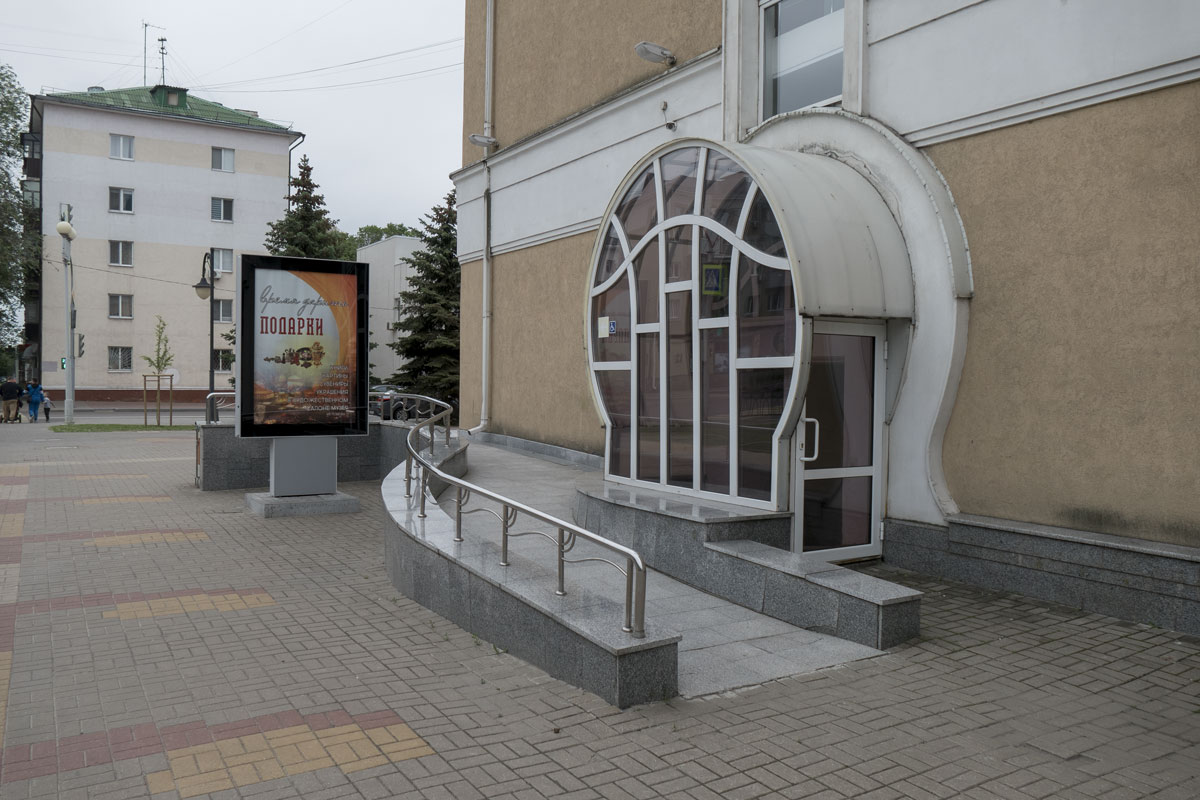 But inside, there was an absolutely fantastic gallery of socialist realism works.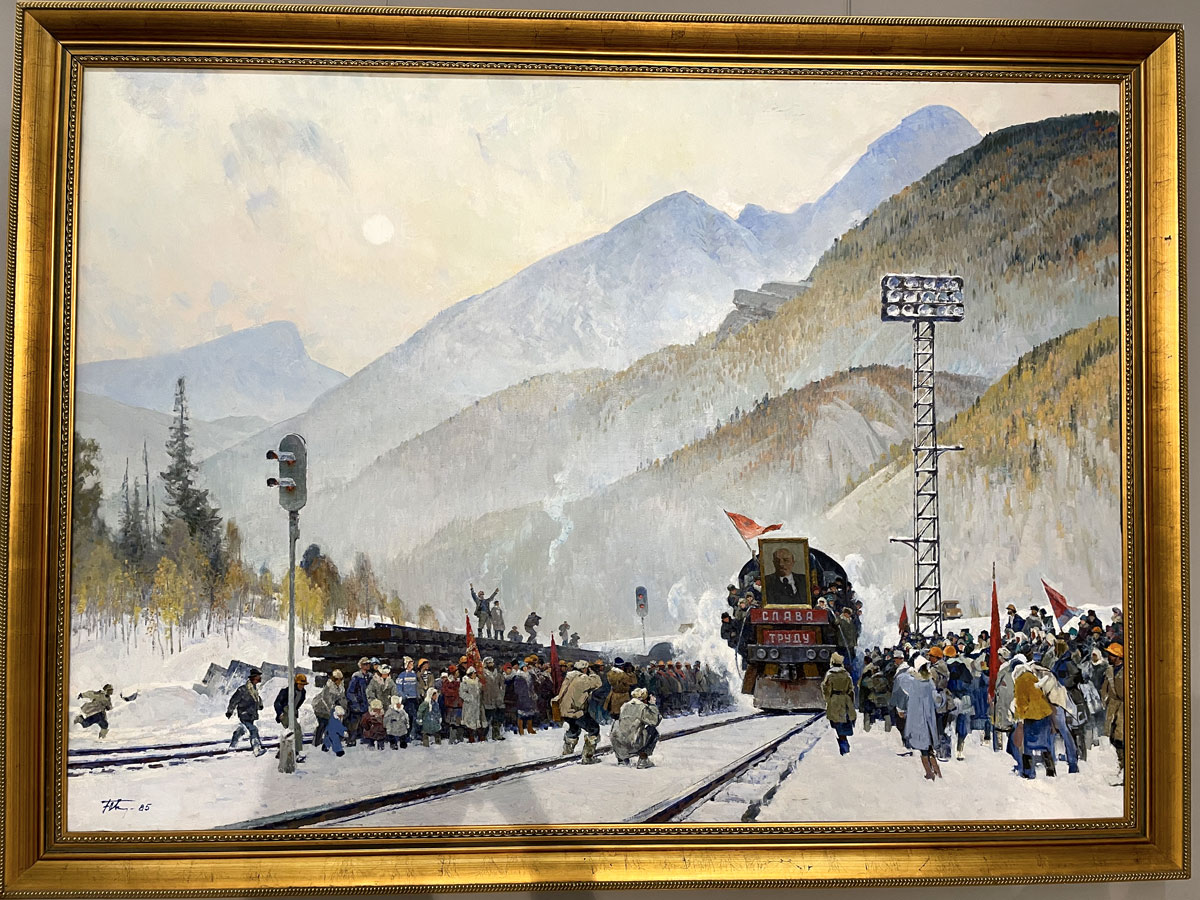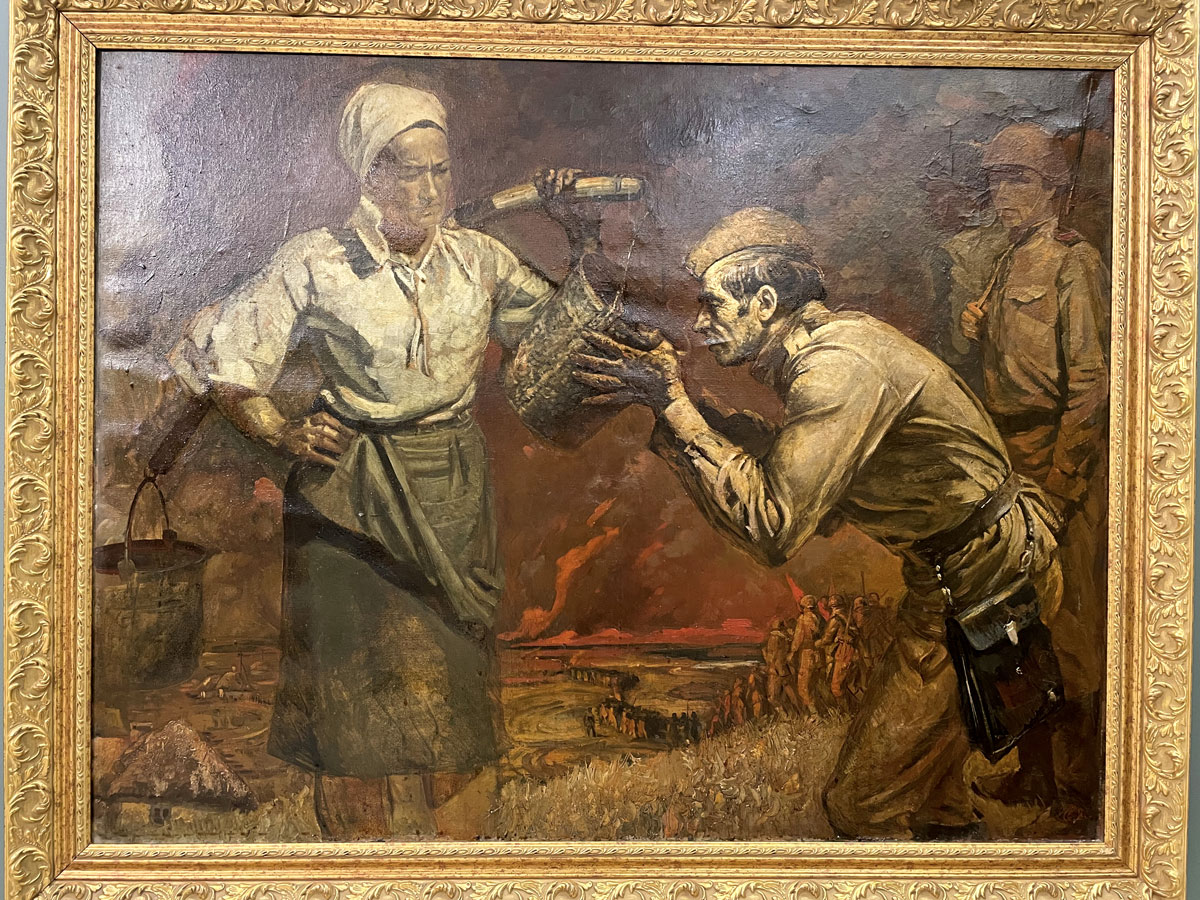 A couple of paintings are executed in such incredible colors that it feels like they emit sunlight. It's impossible to convey on a photo.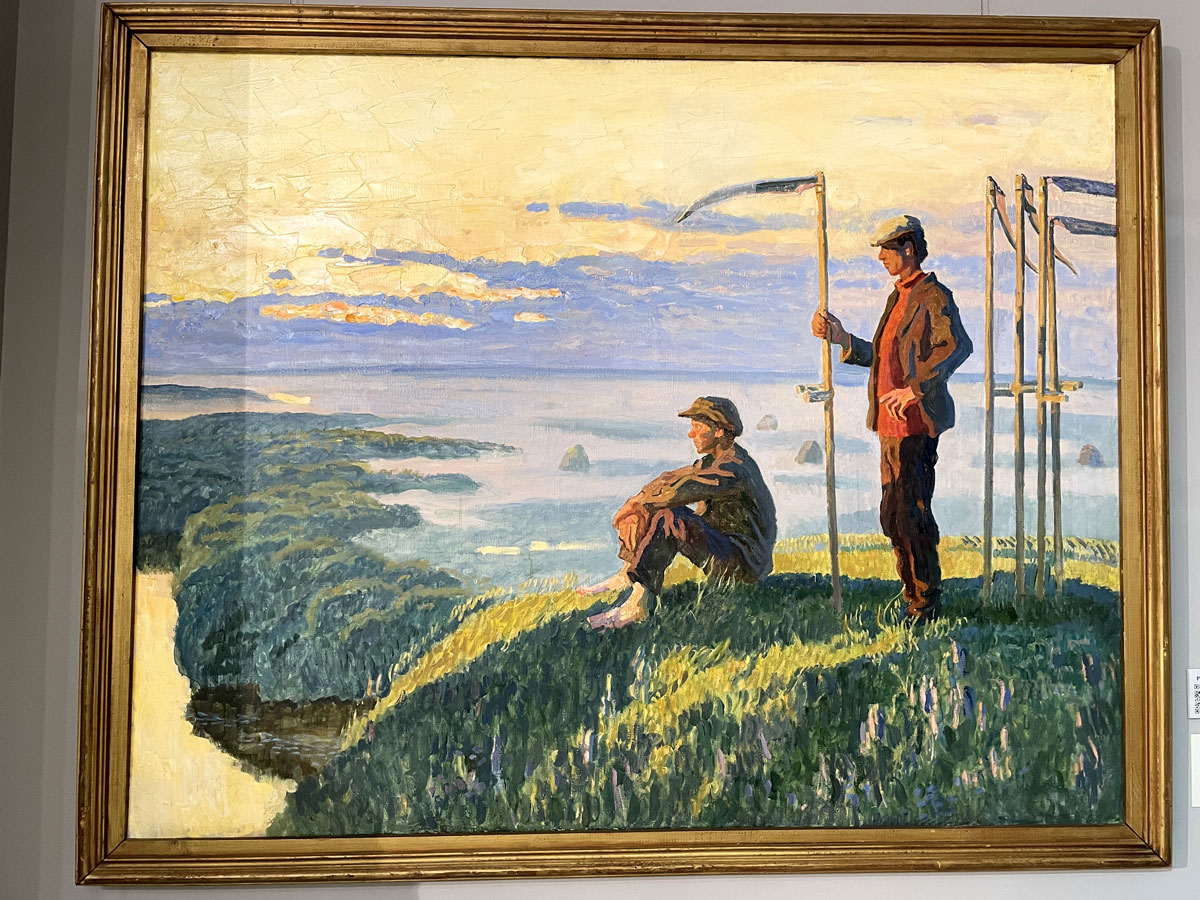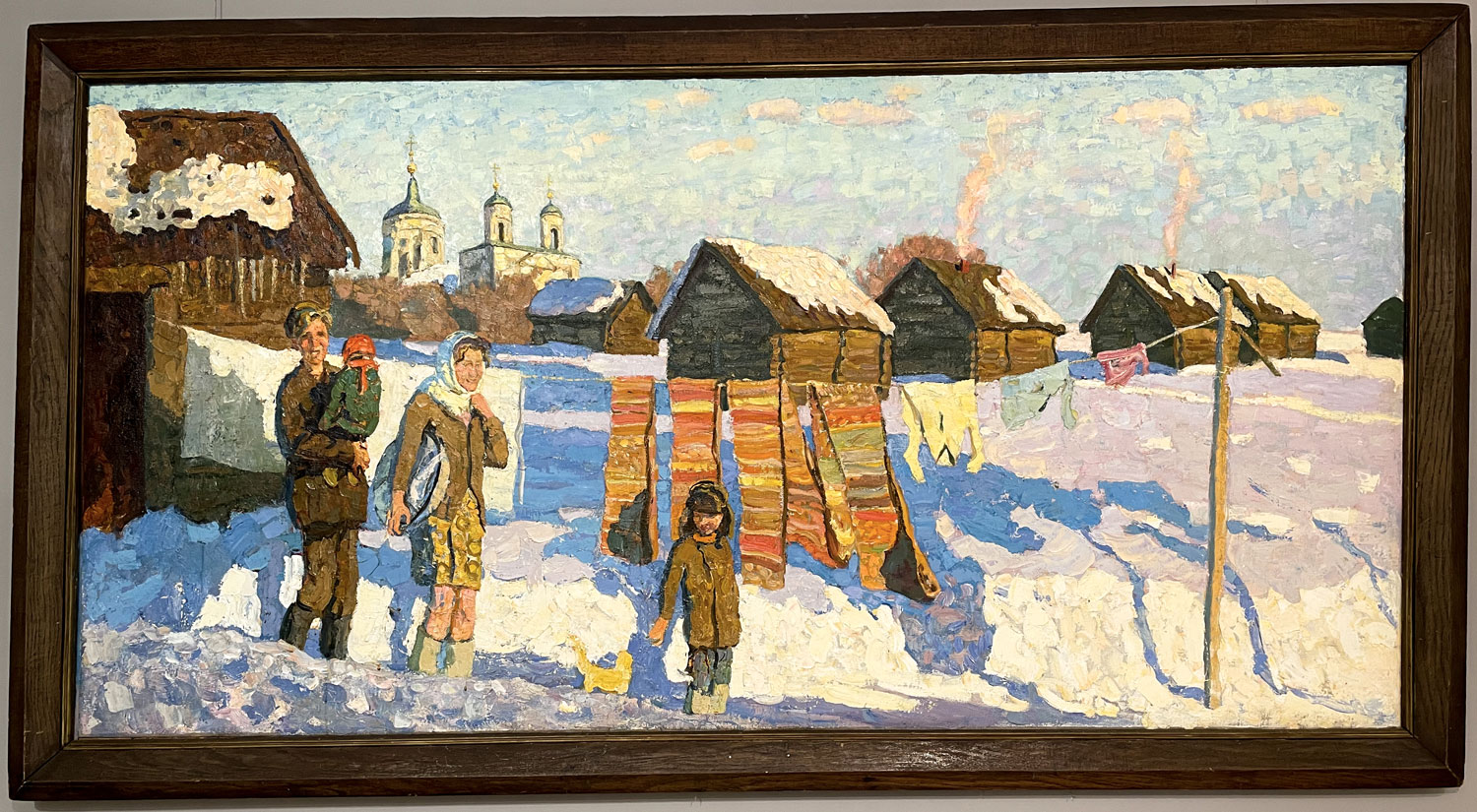 Jaw drop.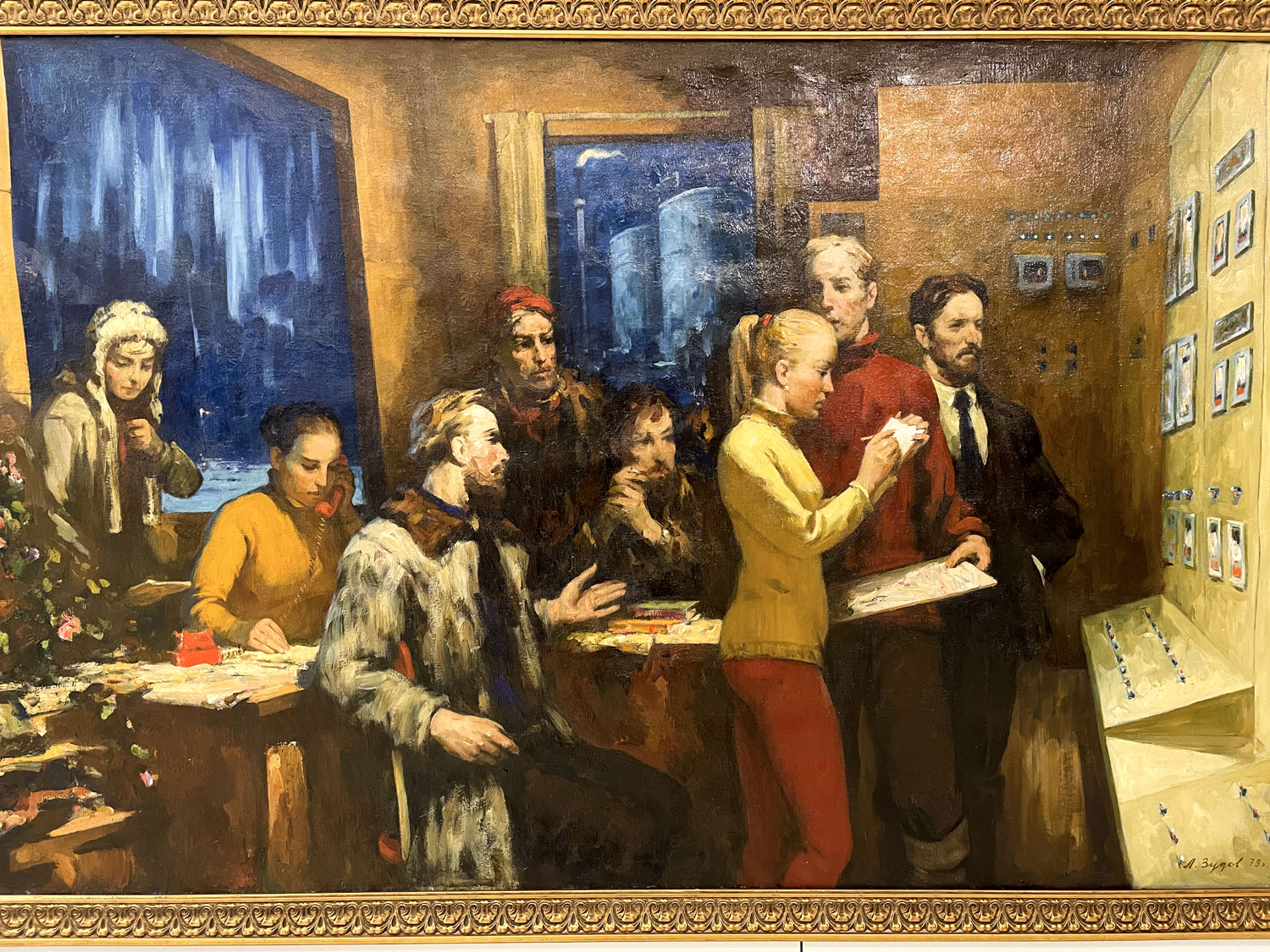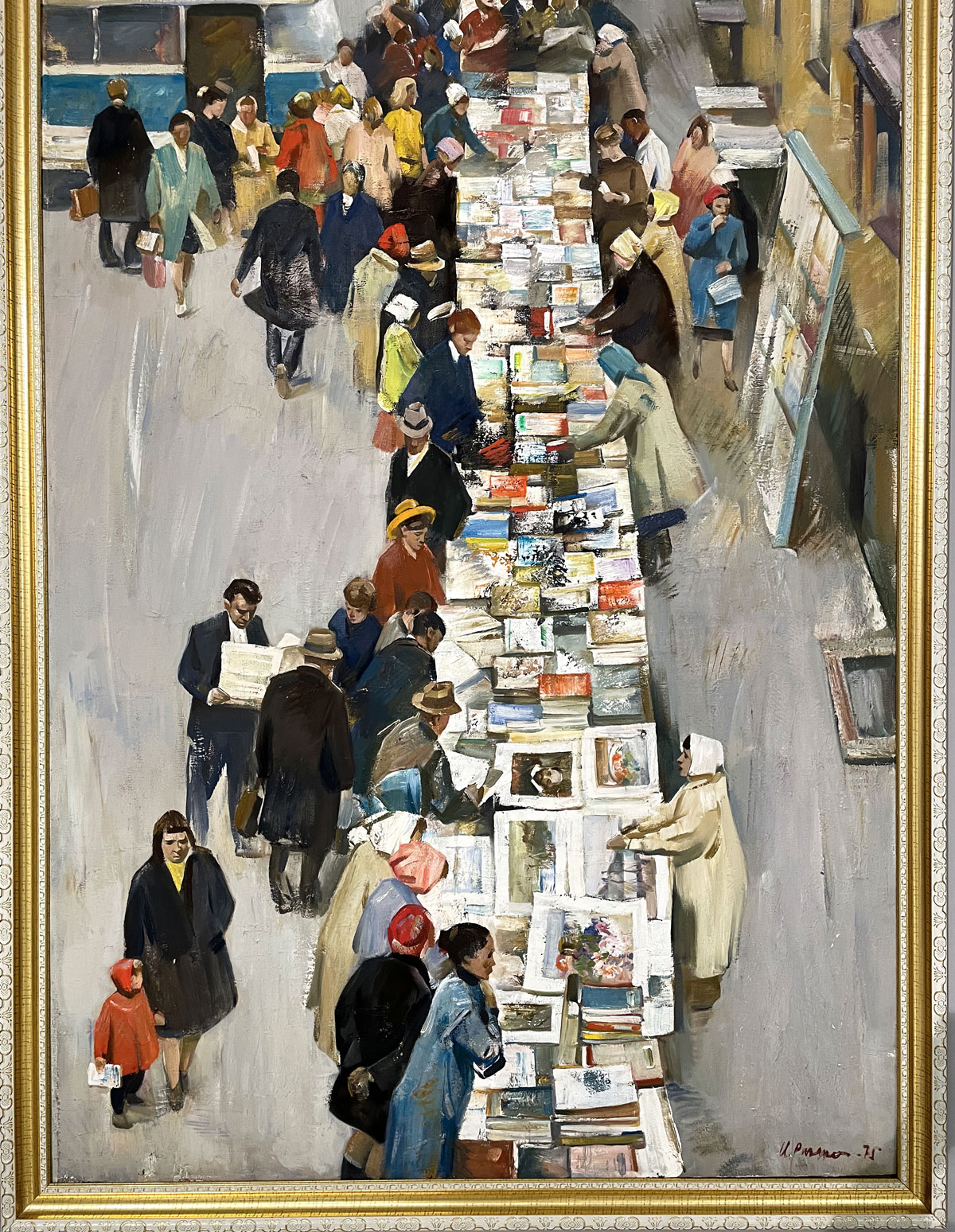 It's a pity you can't go to the museum each and every day.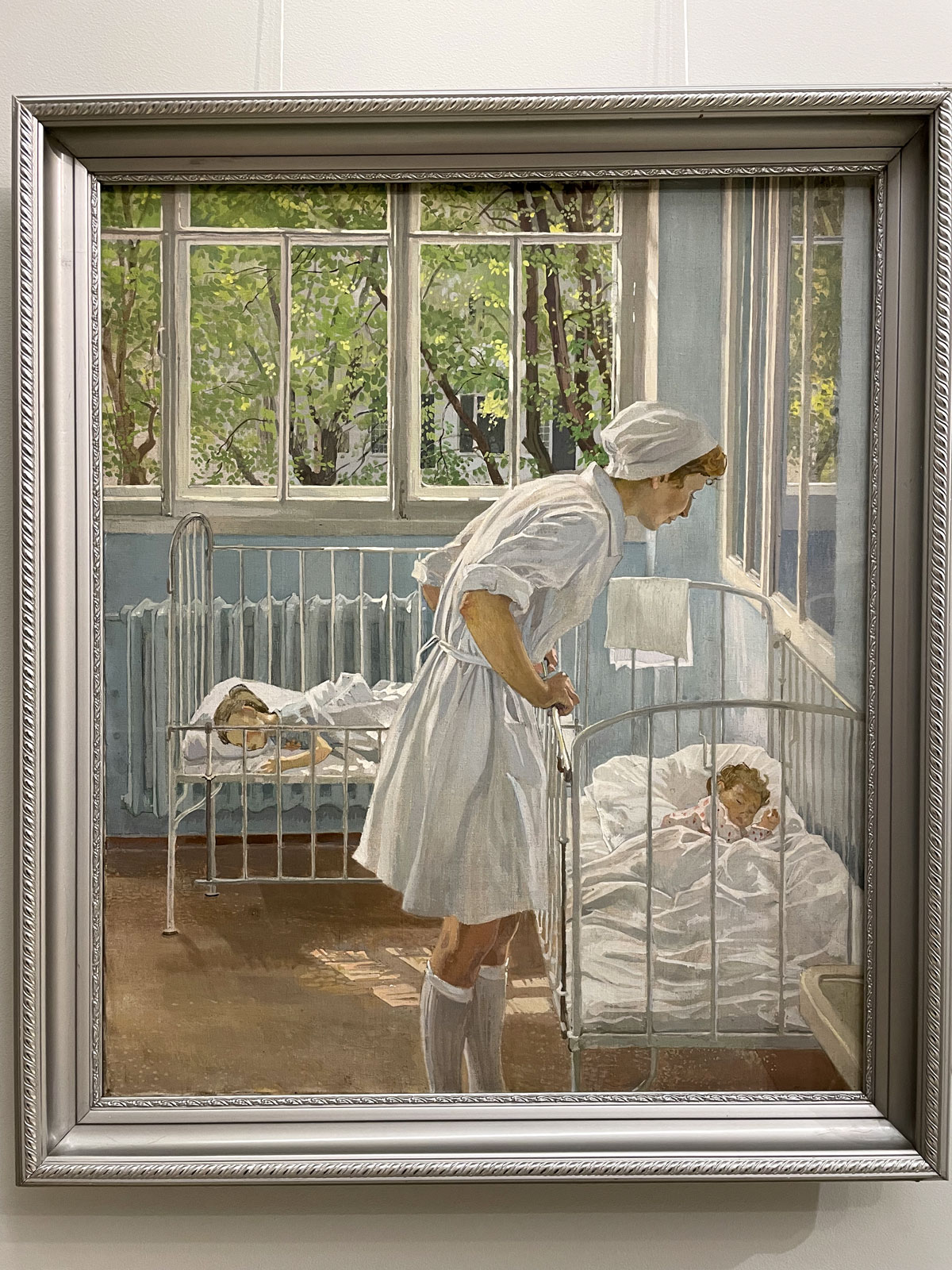 And there's nothing else to see in Belgorod.
⁂
People in Belgorod don't smile at all. I remember that ten years ago, people in Moscow wore the same gloomy faces. Since then, a lot has changed: people have started to smile even in tough times. This once again proves that it's not about money, but something else.
It's hard to smile when you see gray residential blocks in front of you every day. It's hard to smile when unfriendly, repressed people around you who are afraid to express themselves and discourage others from doing so.
People in Belgorod are absolutely stereotypical and gloomy Russians. And it's not about the fact that salaries here are around twenty thousand and prices are quite Moscow-like (for some inexplicable reasons). It's because there is nothing in Belgorod except for identical blocks of panel houses and a couple of deserted squares.
In recent years, the regional government has taken up the improvement of the city. Several good streets have appeared, pleasant cafes, a clean pond. It will be interesting to come here in ten years. I want to believe that Belgorod will stop being so gloomy and meaningless. It will be a difficult path: the city simply doesn't have a historical center. It will be necessary to create culture from scratch on an empty space.
I ordered a burger called "Jack Daniels" at the local fast food joint "Orange Island". It cost a whopping 250 rubles and looked like a crappy McDonald's cheeseburger. Realizing I had nothing to lose, when asked "What would you like to drink?" I asked the girl to bring me her personal favorite. In response, she blushed and playfully replied, "I love watermelon cocktail!". I agreed. The girl was so happy that she blossomed and smiled.
So, the people of Belgorod know how to smile. Perhaps no one has simply asked them what they like?