Vologda
What do truth and Russian cities have in common? It's easy and pleasant to talk about both. Here — chaos, there — a mess. The words themselves form sentences, and the sentences are sewn together into a flashy, ringing story.
Now, take Vologda for example. Vologda makes a striking impression even at the city entrance. I saw it once and immediately understood: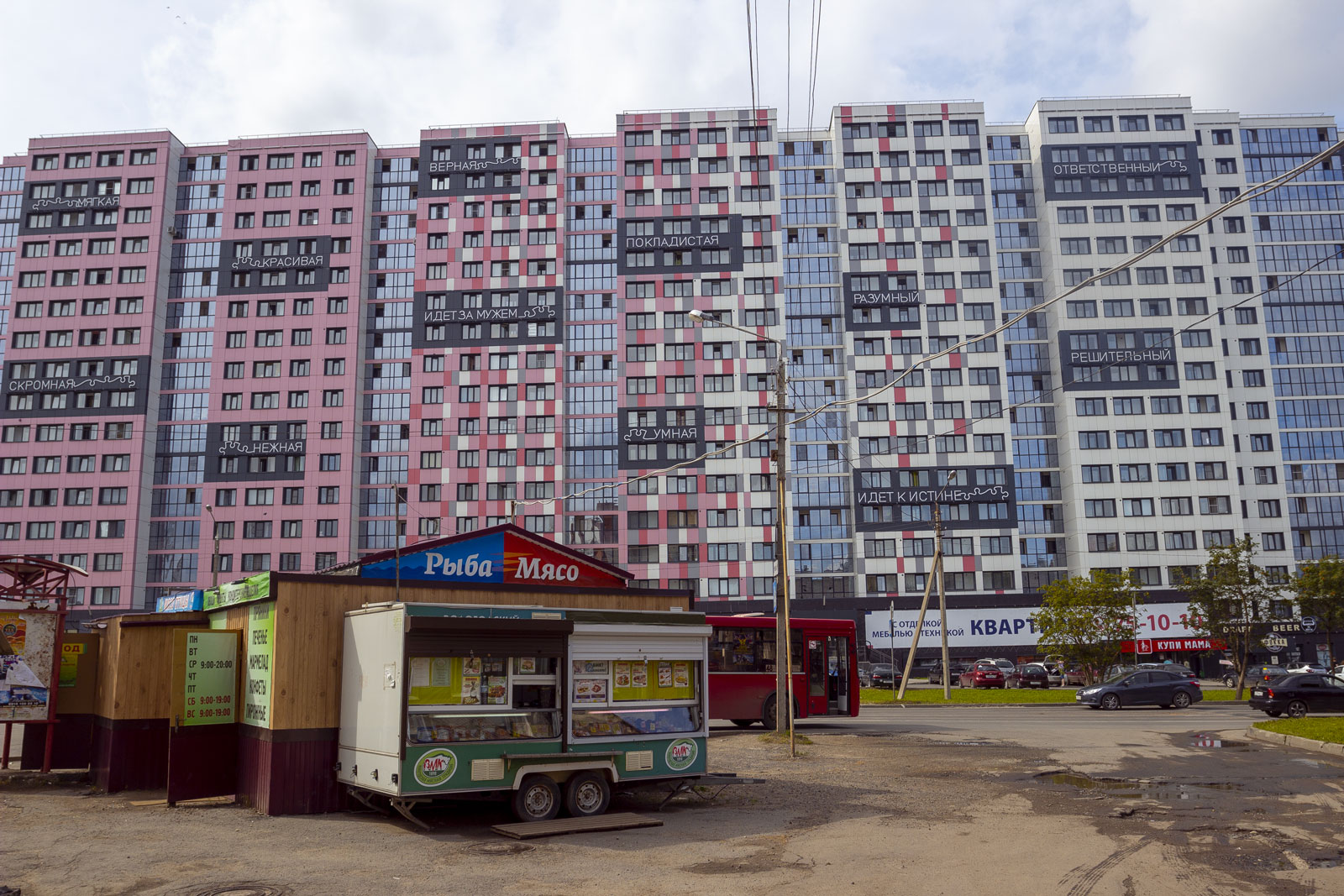 That's how it turns out. Gay parades cannot be held in Russia, but for some reason, parades of sickening advertising are allowed.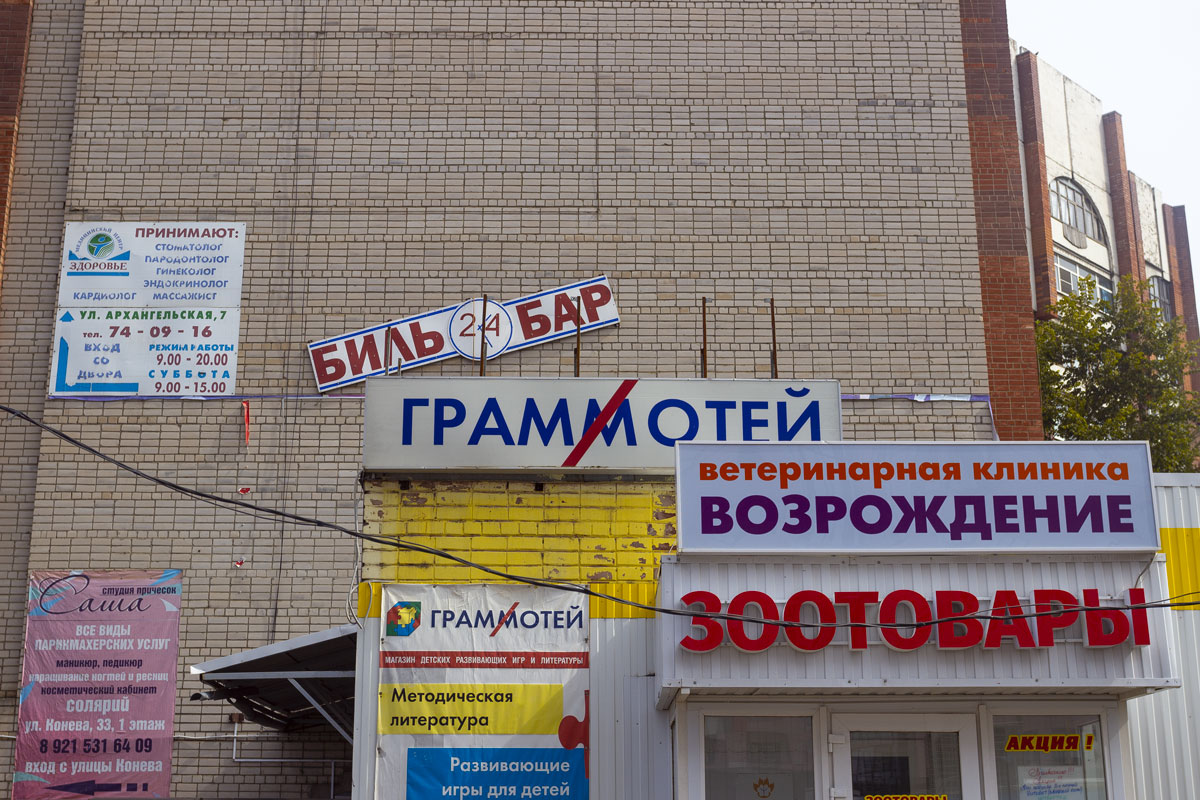 There is a department store named TsUM in Vologda, with its own brands.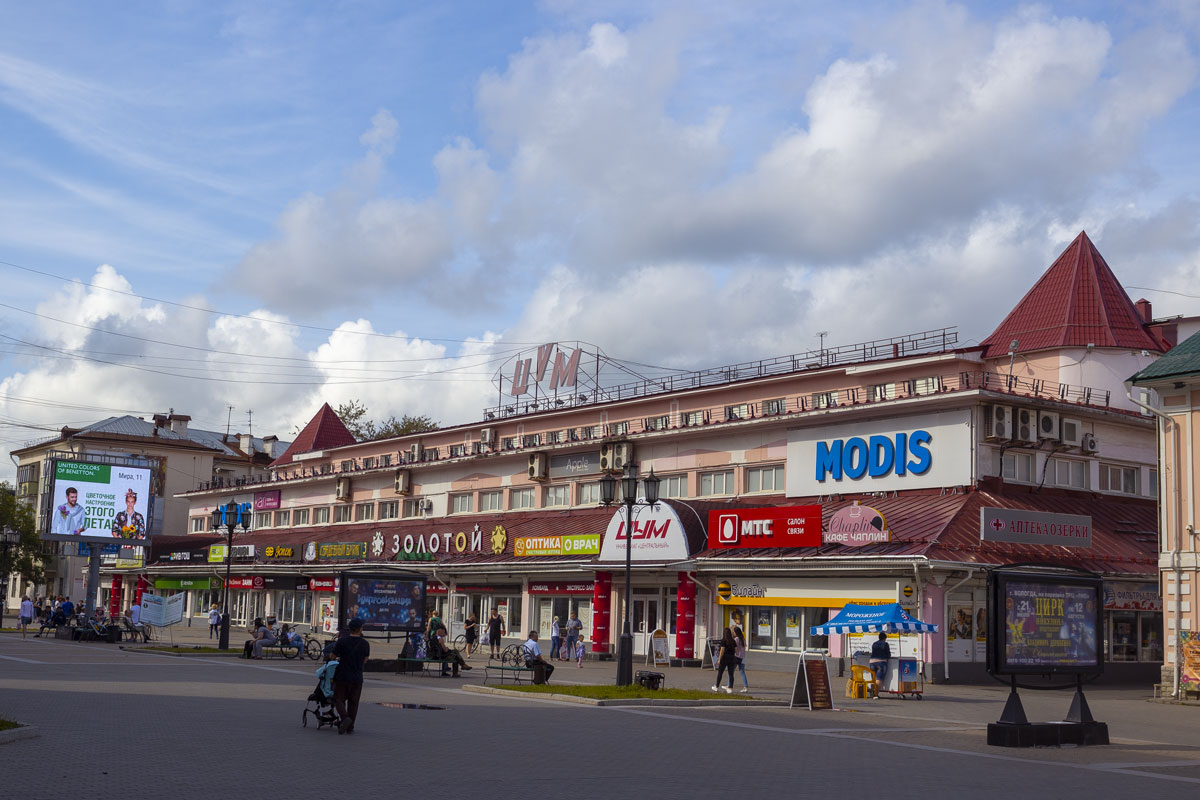 Local residents do not go to trendy boutiques, so they buy everything at the central market.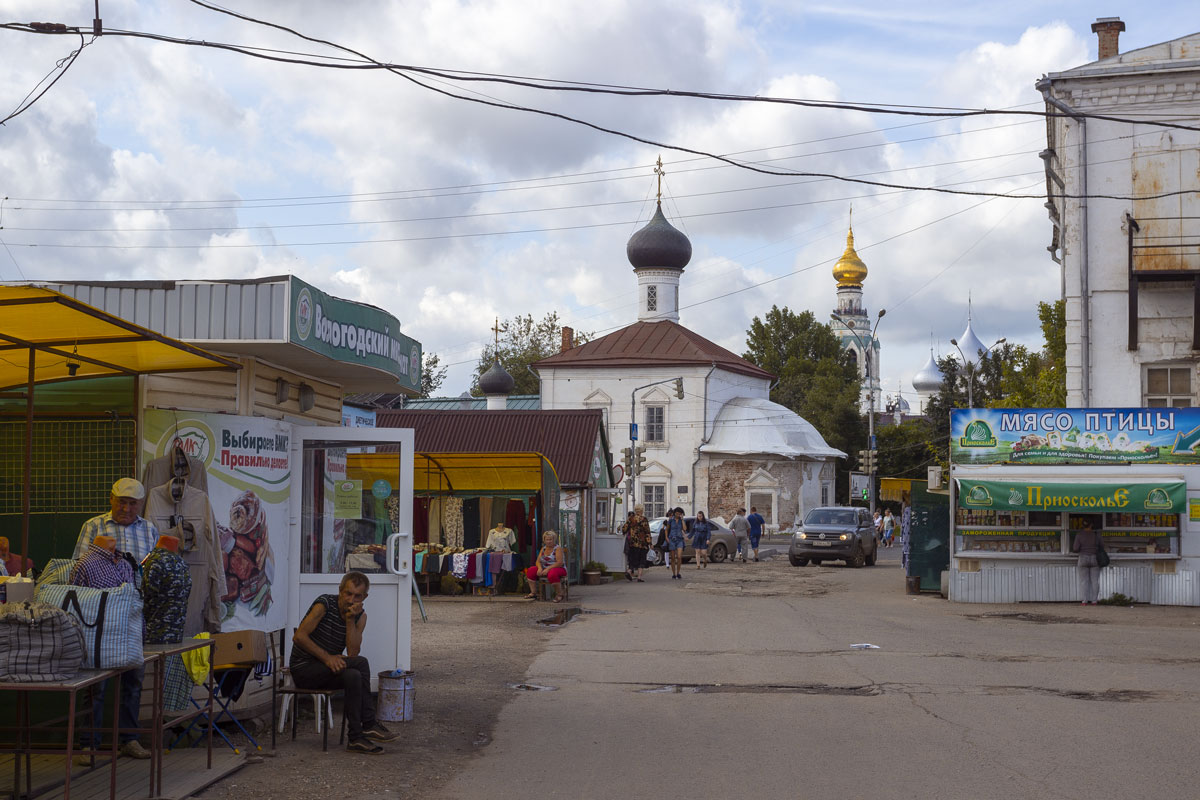 Lifeless limbs of non-existent states stick out of the ground here and there in the city.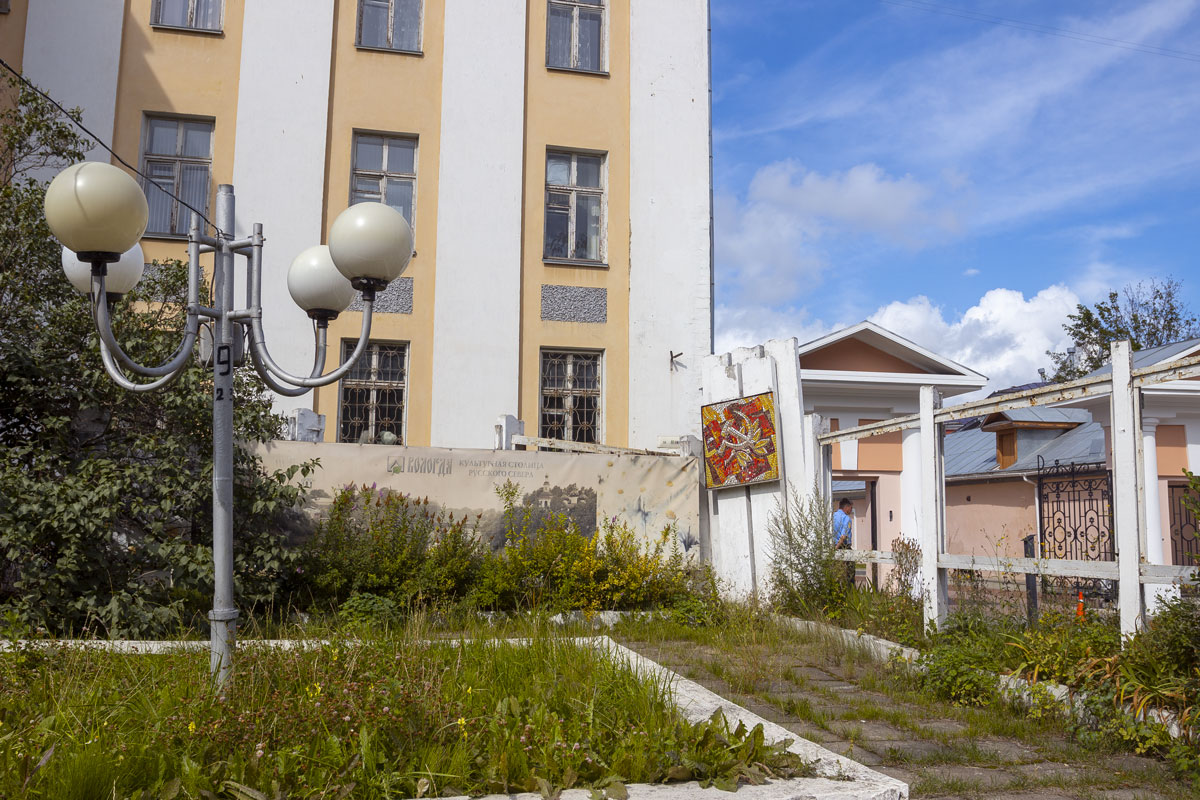 Signs hang on poles, carefully copied by a traffic police inspector from a cartoon about Bolek and Lolek.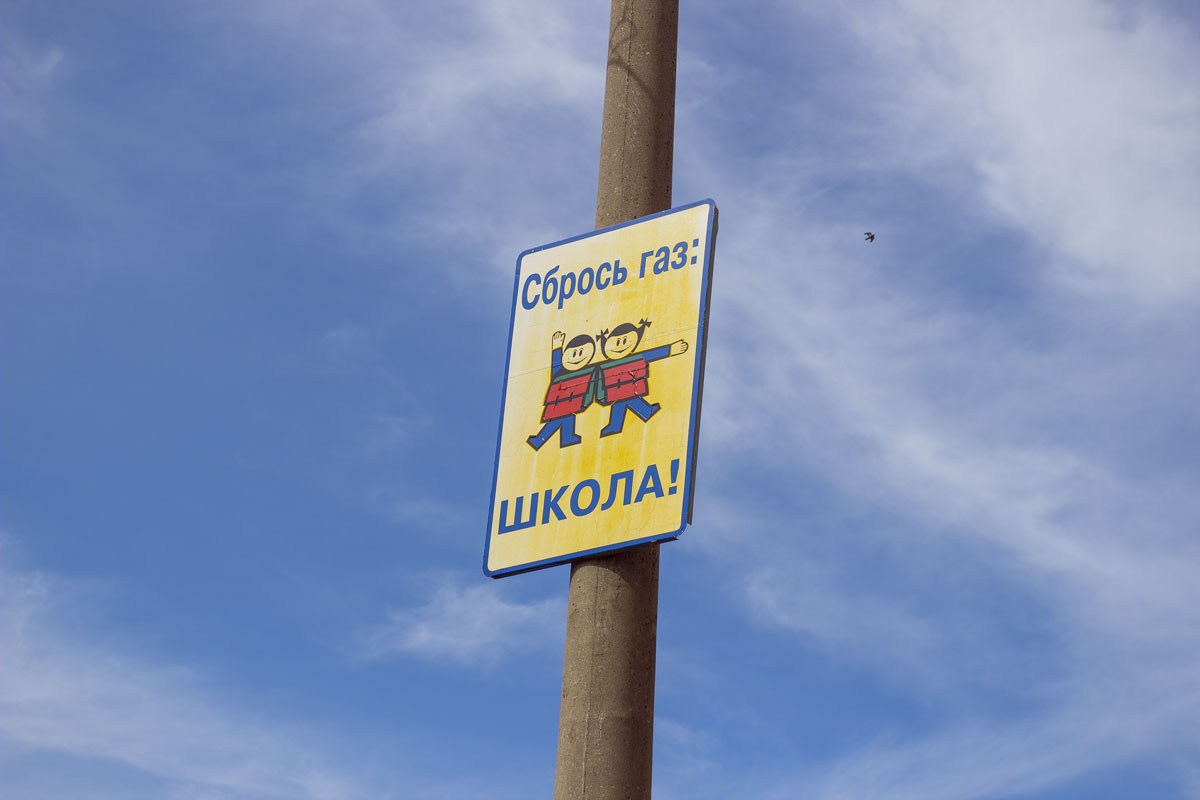 The historical appearance of a pre-revolutionary trolleybus is spoiled by a modern "No smoking" sticker.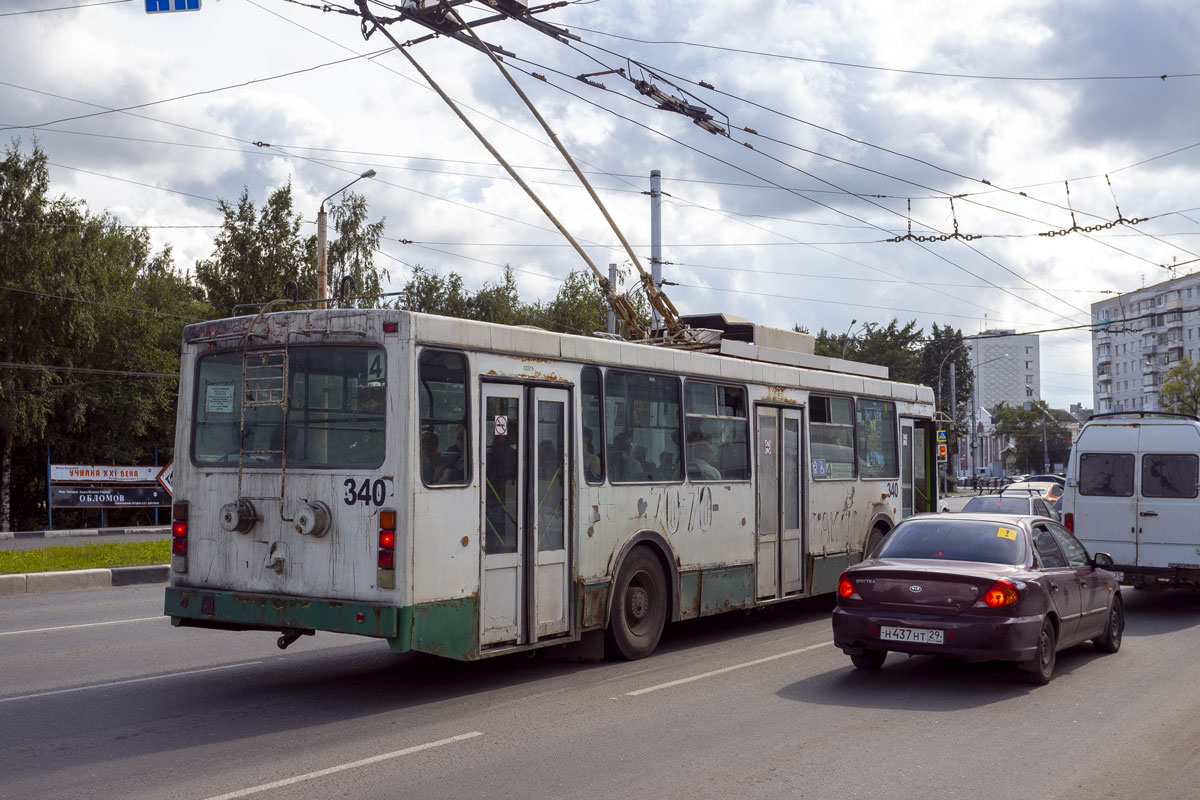 Trolleybuses are considered an outdated form of transportation in Vologda because they are limited by wires. The residents of Vologda ride modern wireless "gazelles". Pay attention to the unique curved pedestrian crossing, which symbolizes the flexibility of the Vologda State Traffic Police Department's minds.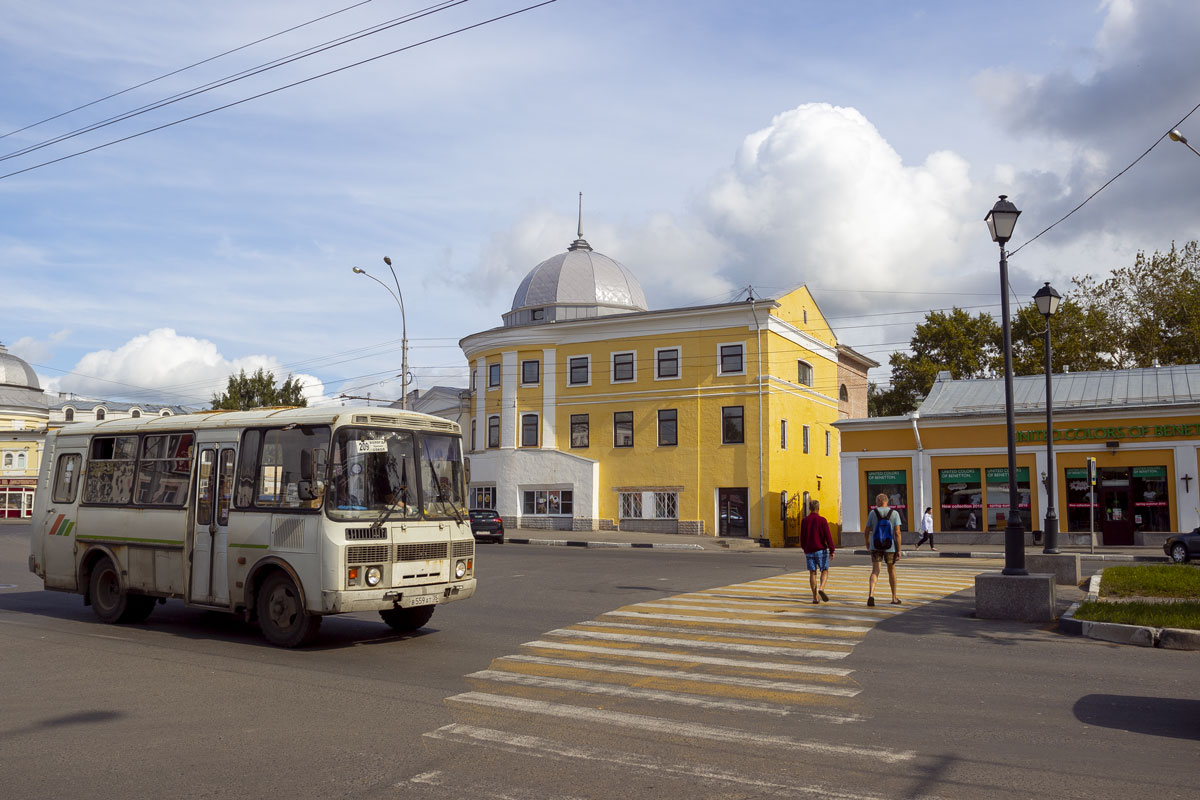 Of course, not all decisions of the Vologda State Traffic Police Department are perfect. For example, they forgot to put a sign saying "Be careful, don't crash" next to this traffic light in the middle of a three-lane highway.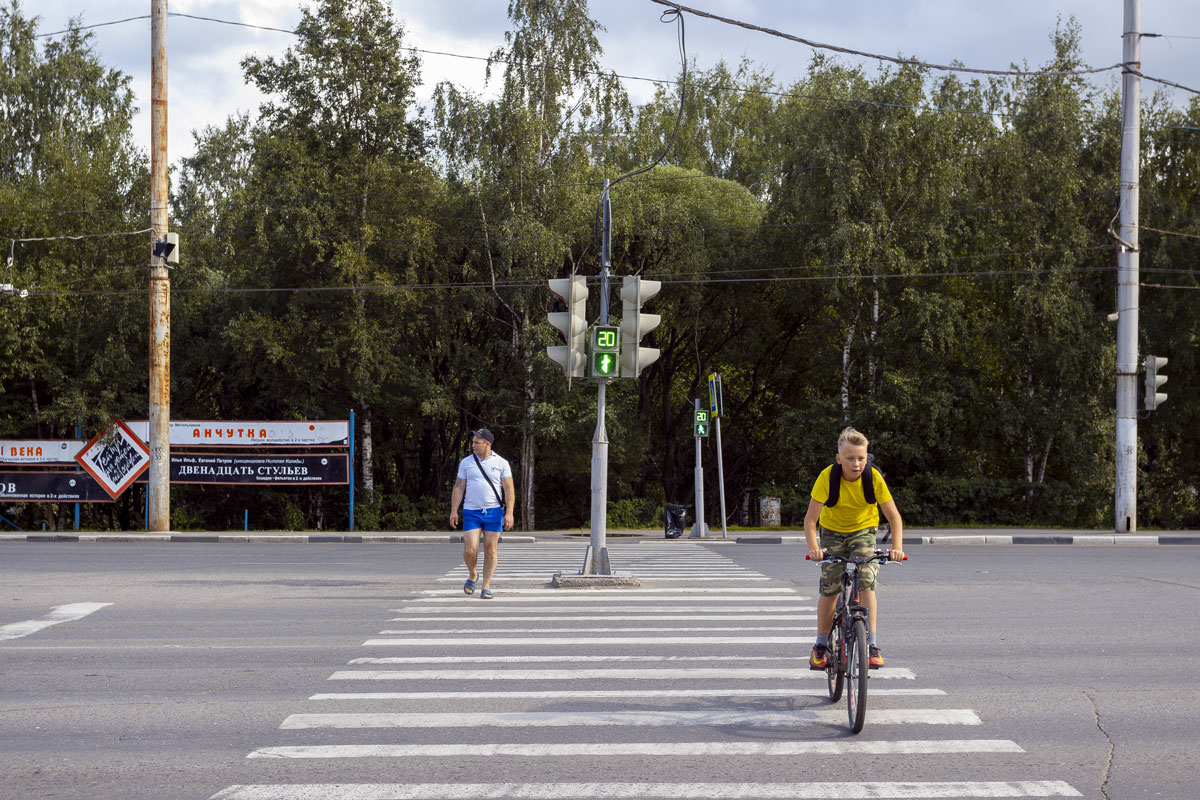 No big deal, they will fix this mistake, because Vologda has a rich experience in designing urban environments.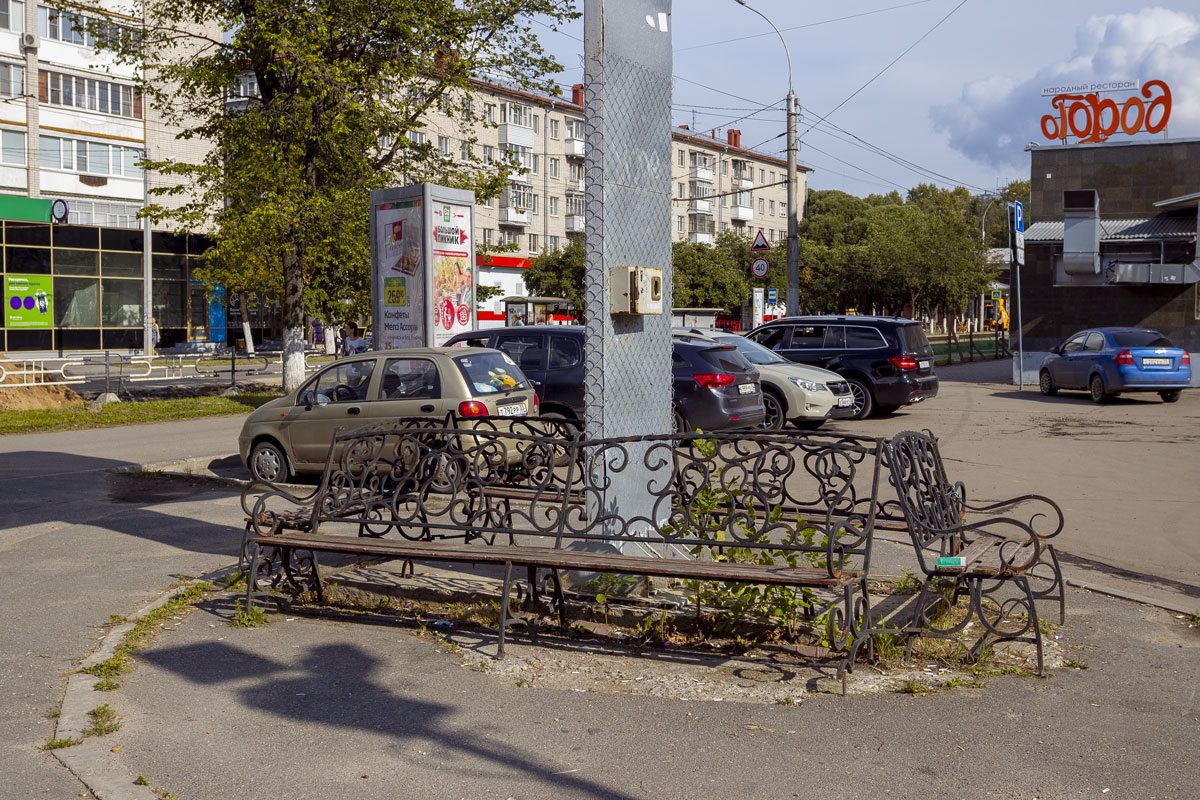 There is such a mess with landmarks in Vologda that street signs point not to museums, but to tourist clubs and cafes.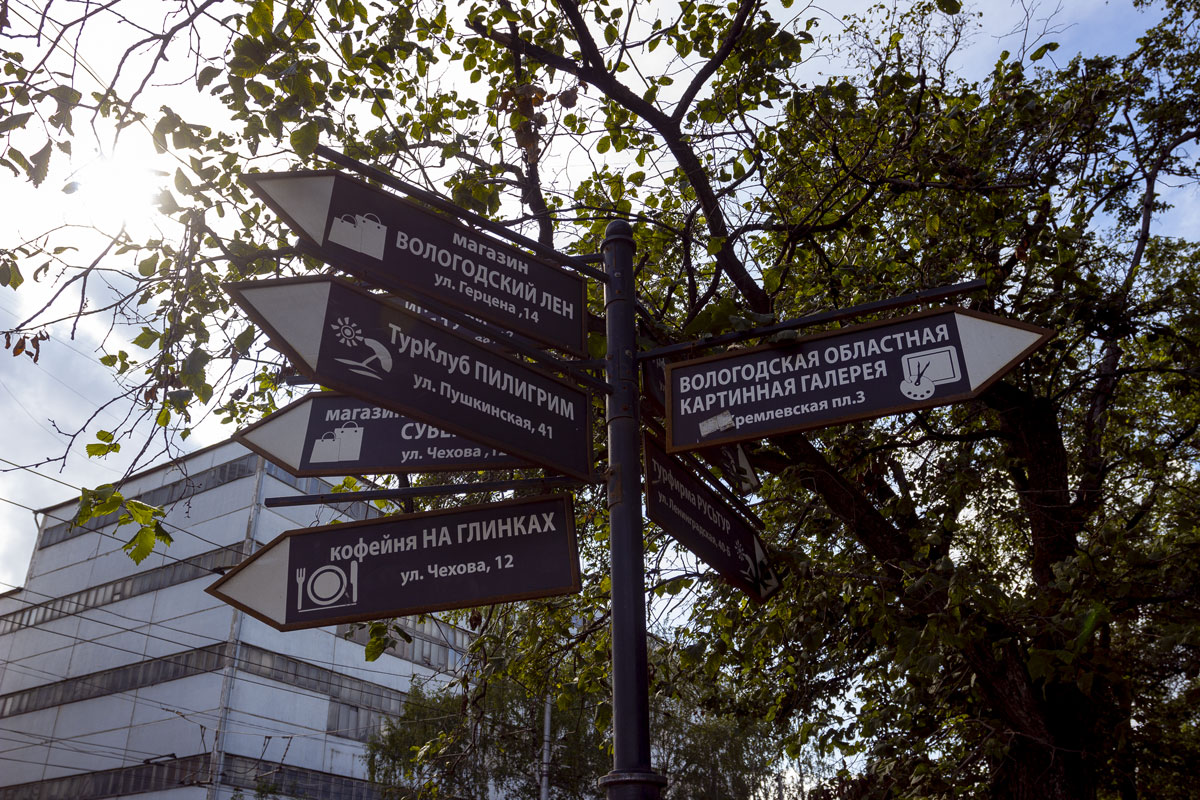 Widespread devastation reigns even in the city center. The pedestrian bridge 500 meters away from the administration building looks like Baghdad after a bombing.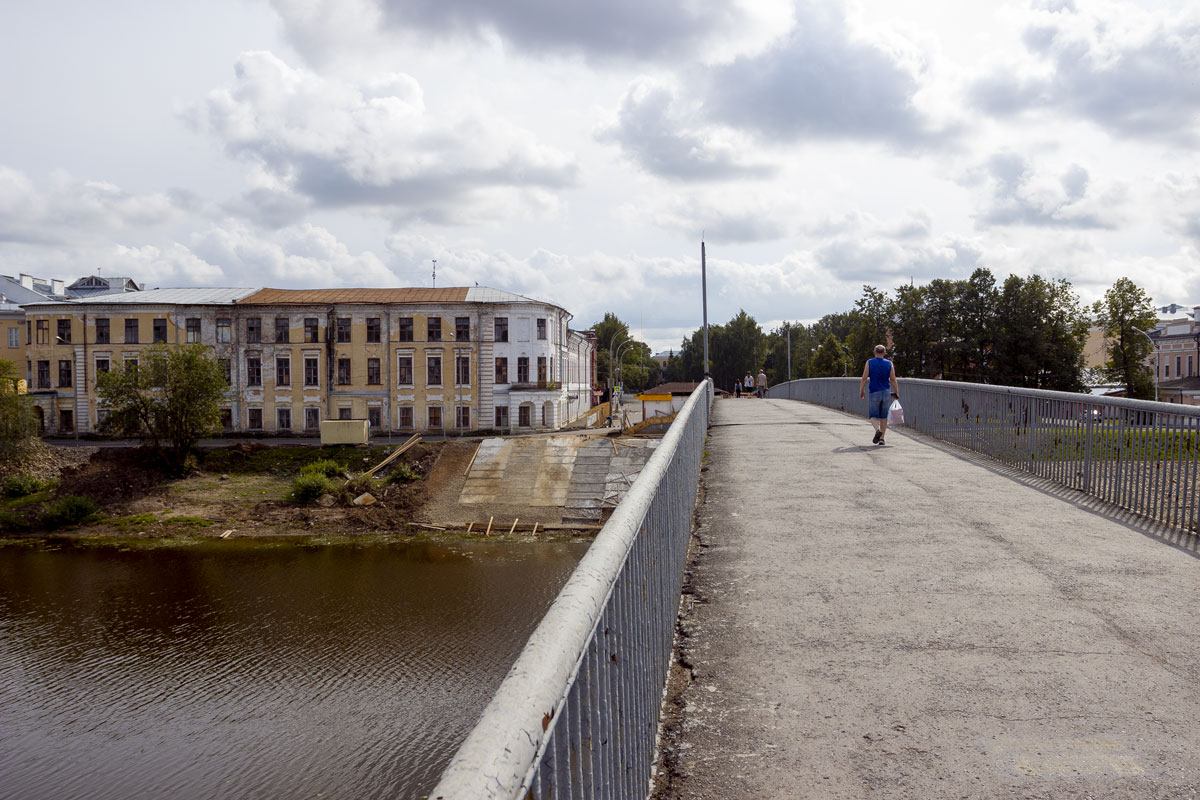 These black streaks on the houses are not from fire. It's mold.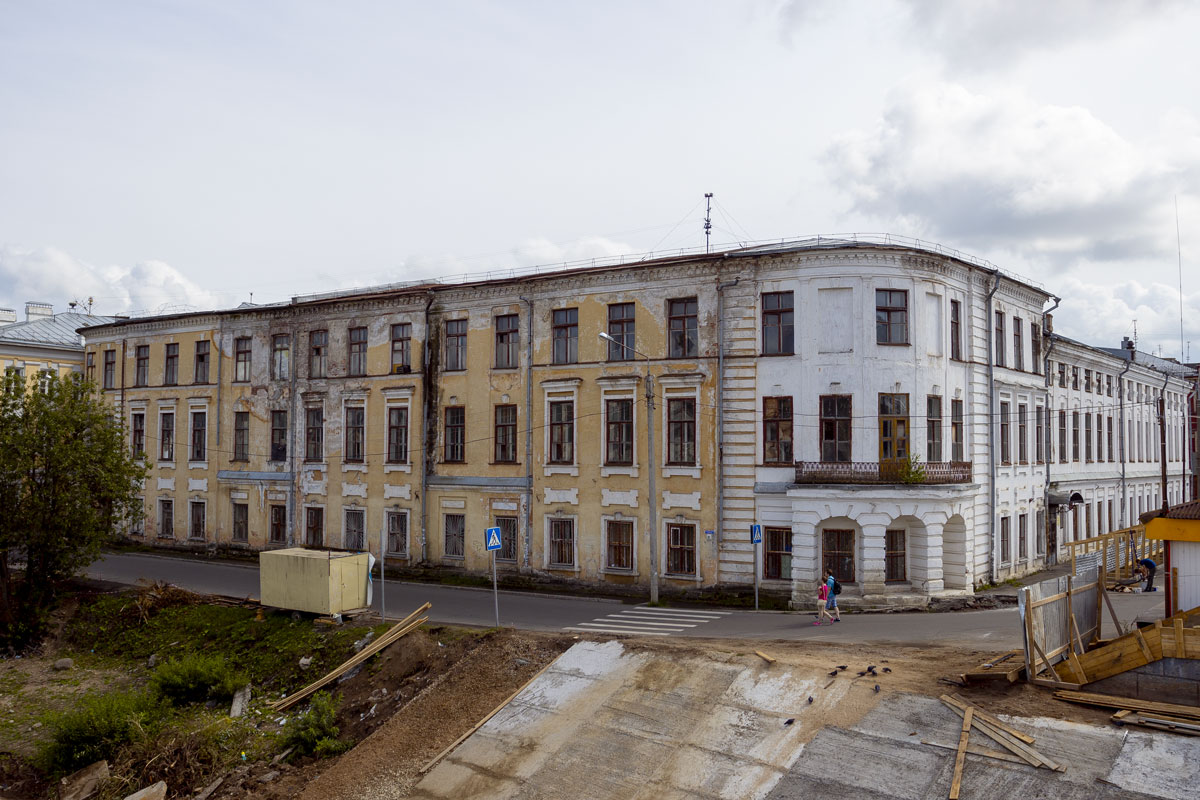 Although, when you see a restorated Vologda house, it seems that it would be better to let it die peacefully.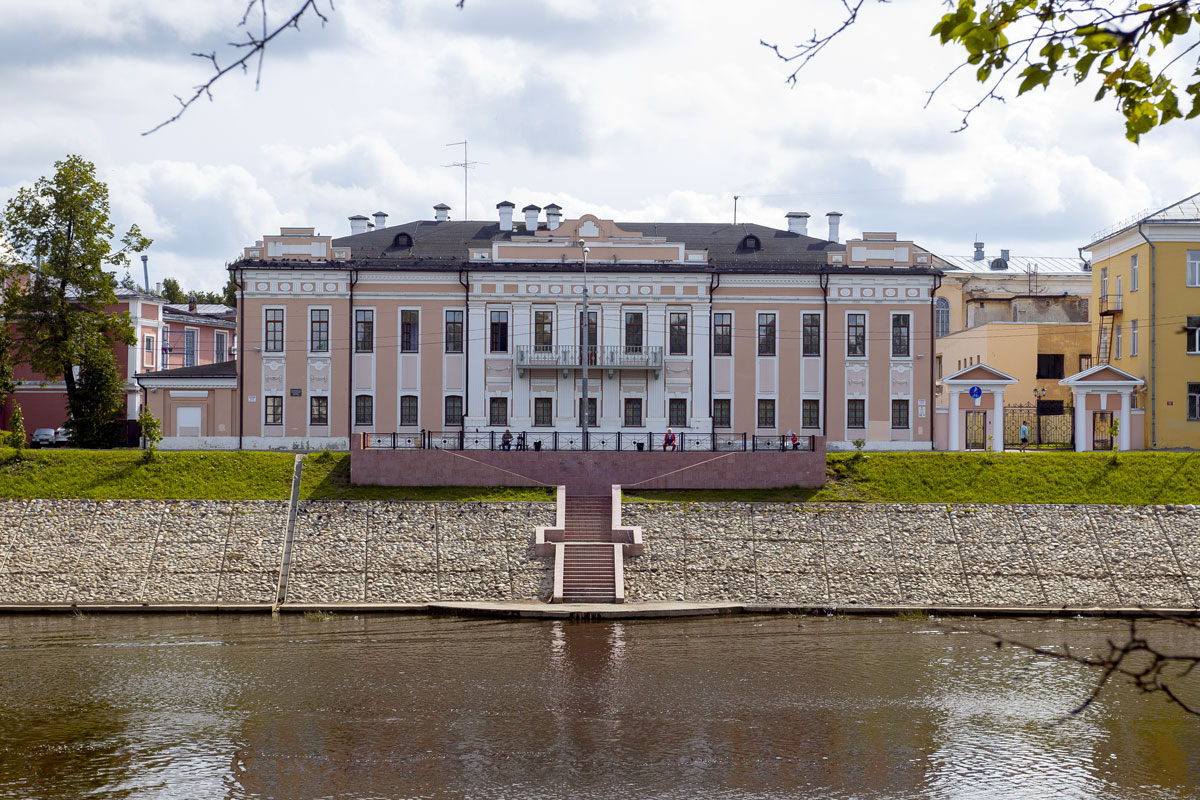 The city is so overgrown with mold that not only 18th century cultural monuments are decaying, but also commemorative plaques themselves.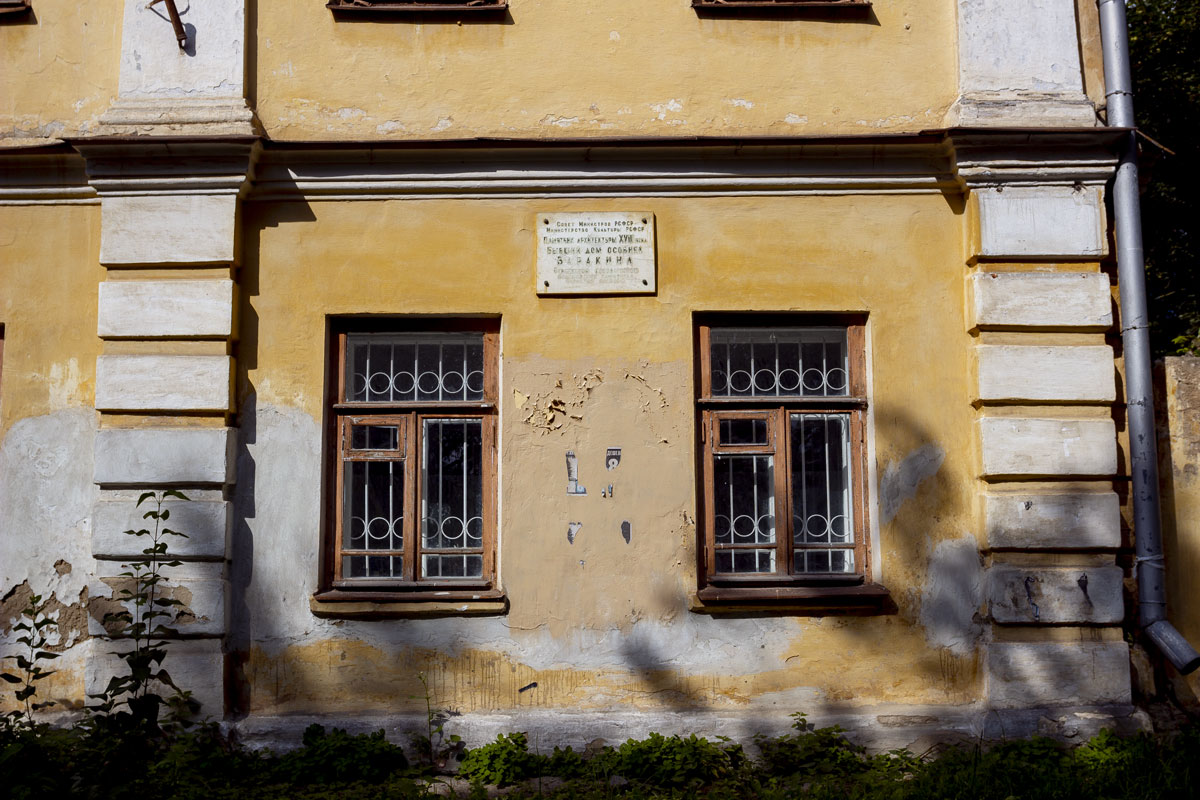 Vologda is pitiable.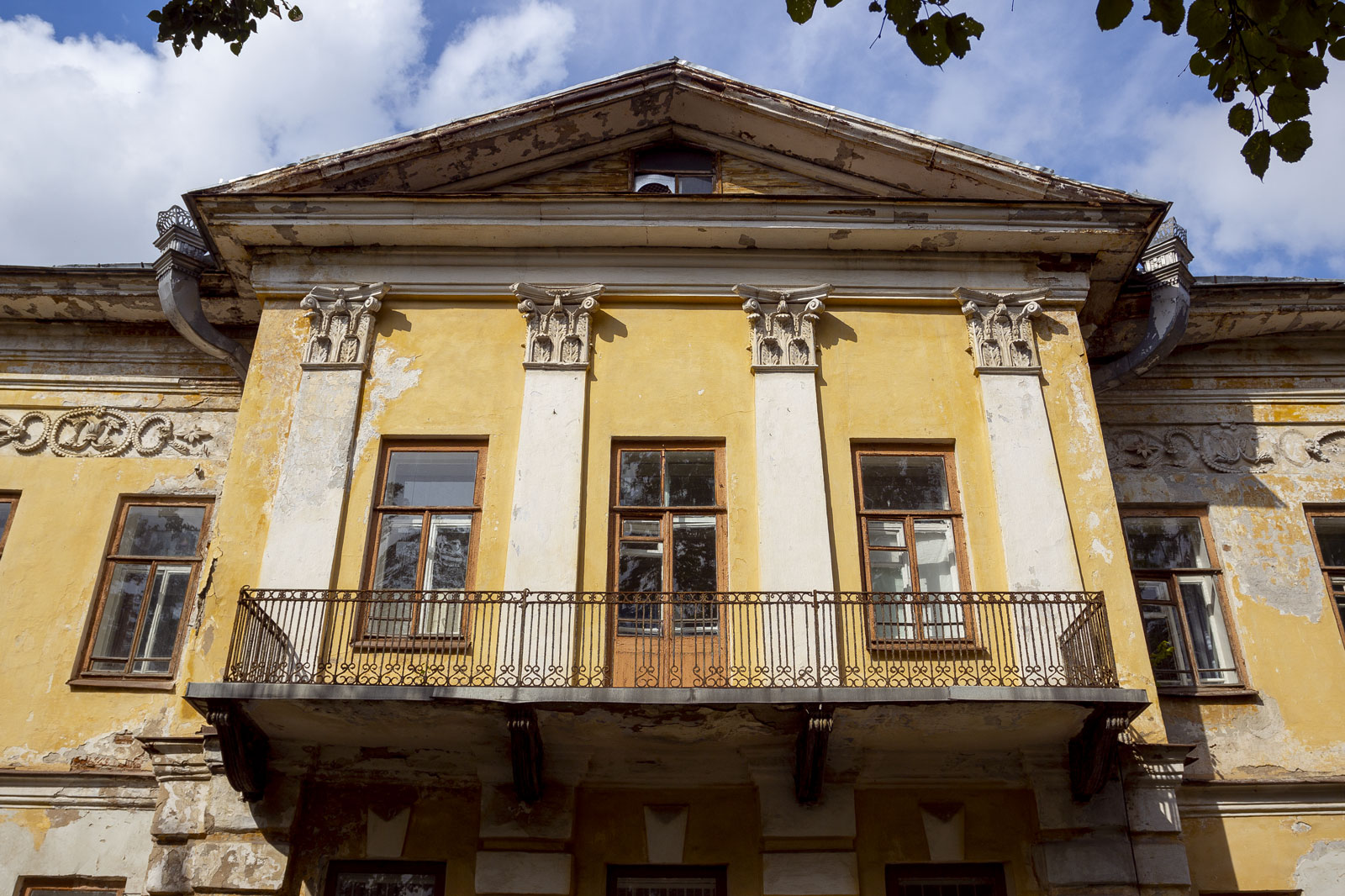 The buildings are cool though. In some places, even Soviet coat of arms remain. There will be something to scavenge when Belarus is over.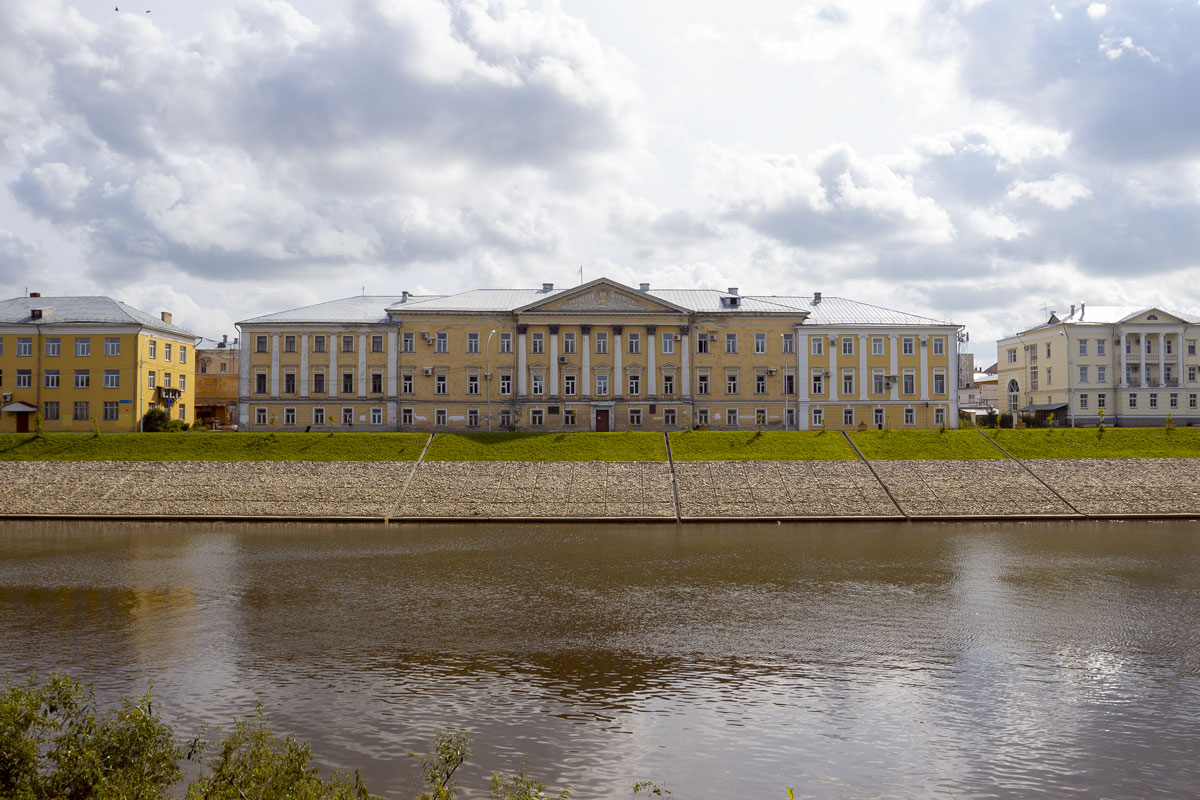 They did a good job repairing the local church built in 1710. So much so that at first glance, it seems like a cultural shock to the eyes. Then the brain gets used to it: the foundation sank so much that the facade has spread. They couldn't fix it, but they put the roof on evenly.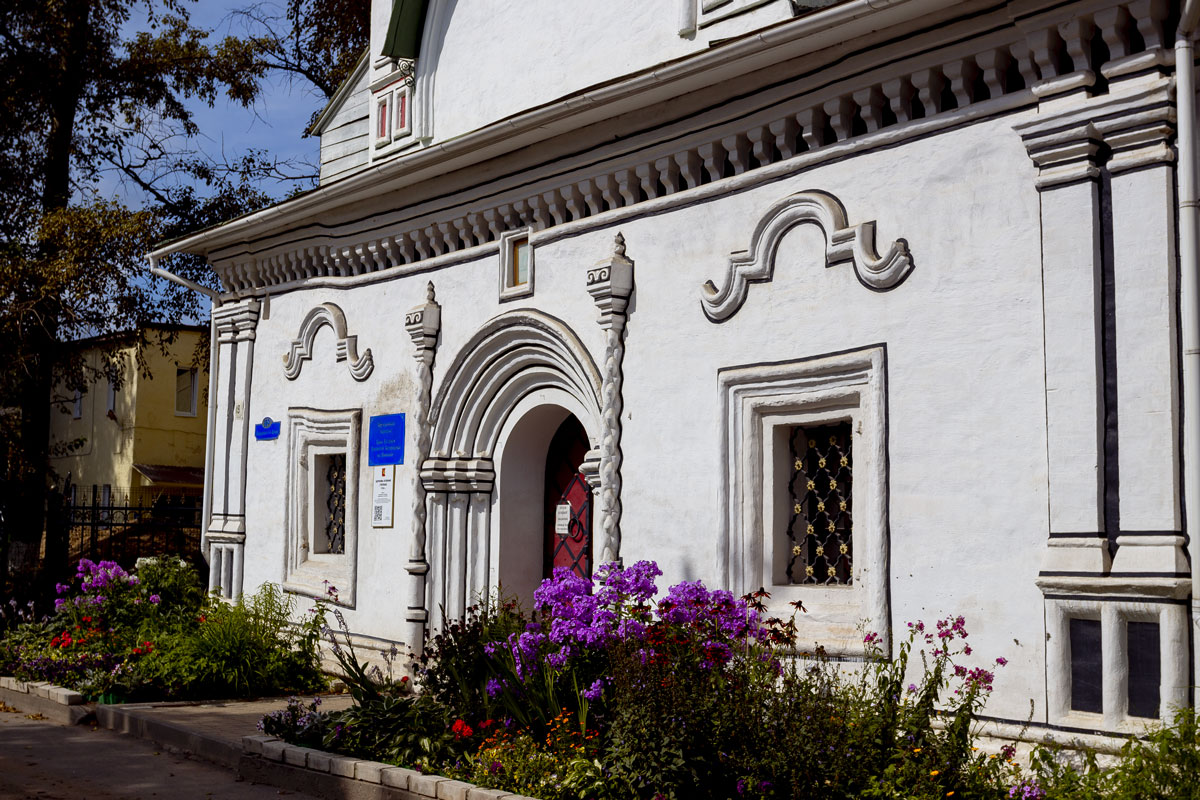 I would call this church the "Church of the Curvature of the Assumption of the Virgin Mary". No joking: it turned out very cool.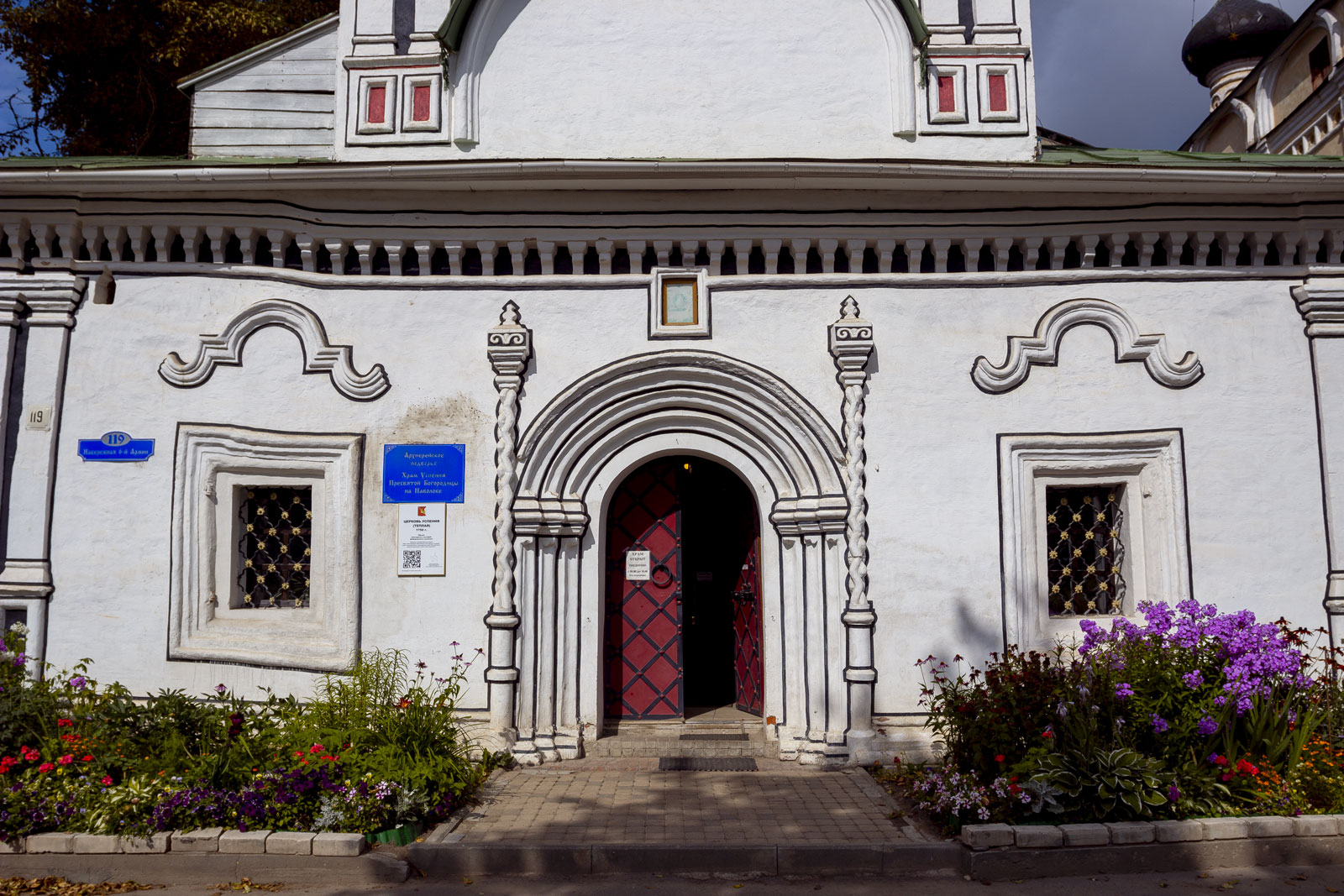 Okay, there is something to see in Vologda. This is the mansion of Puzan-Puzirevsky, built in 1823.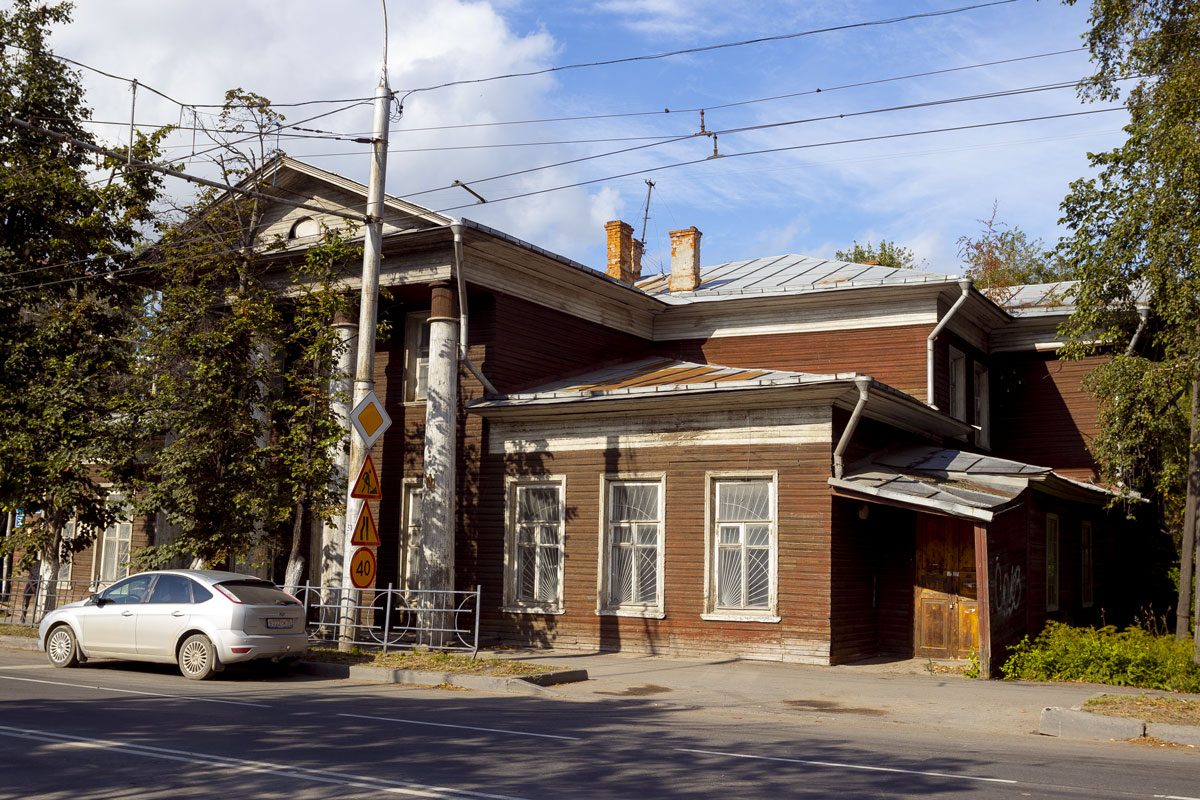 For a whole 5 months in 1918, the US embassy, evacuated from Petrograd, was located in this house.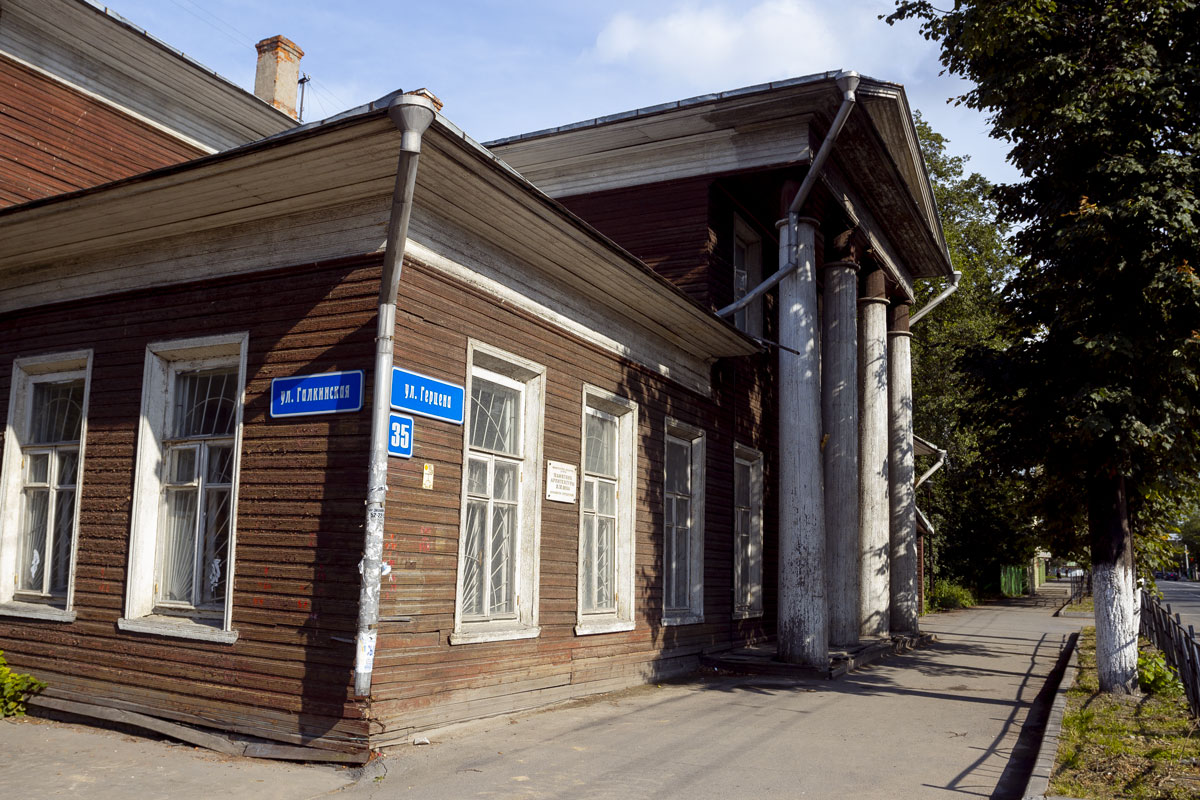 The uniqueness of the house lies in its wooden columns. I didn't know it could be done like this. Formally, it is classicism.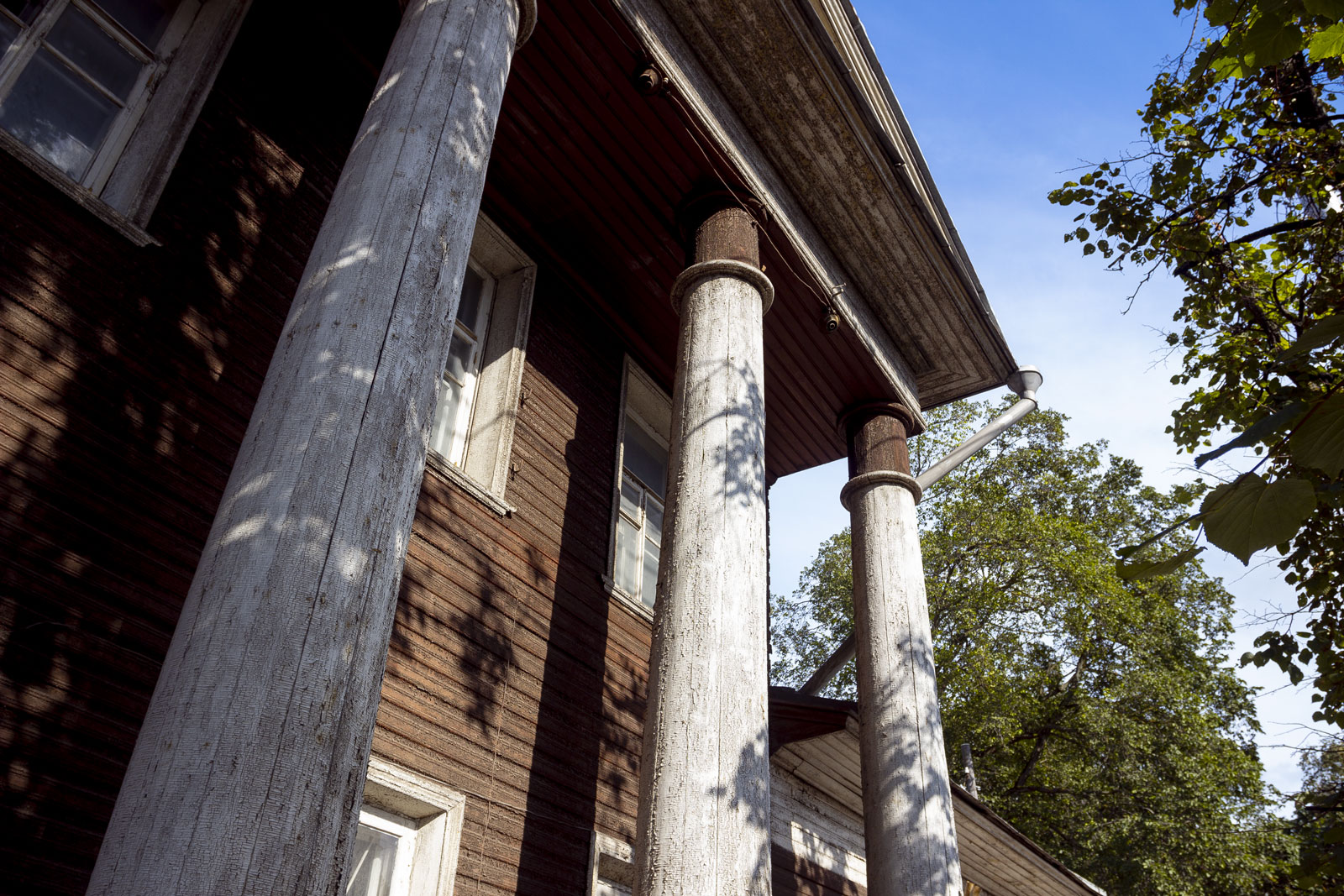 Next to it is the house of the state councilor Levashov, built in 1829. Now the Committee on Culture is located here. Formally, the house is built in the Empire style. It's a bit boxy because of that. Vologda craftsmen could have built the Eiffel Tower out of wood.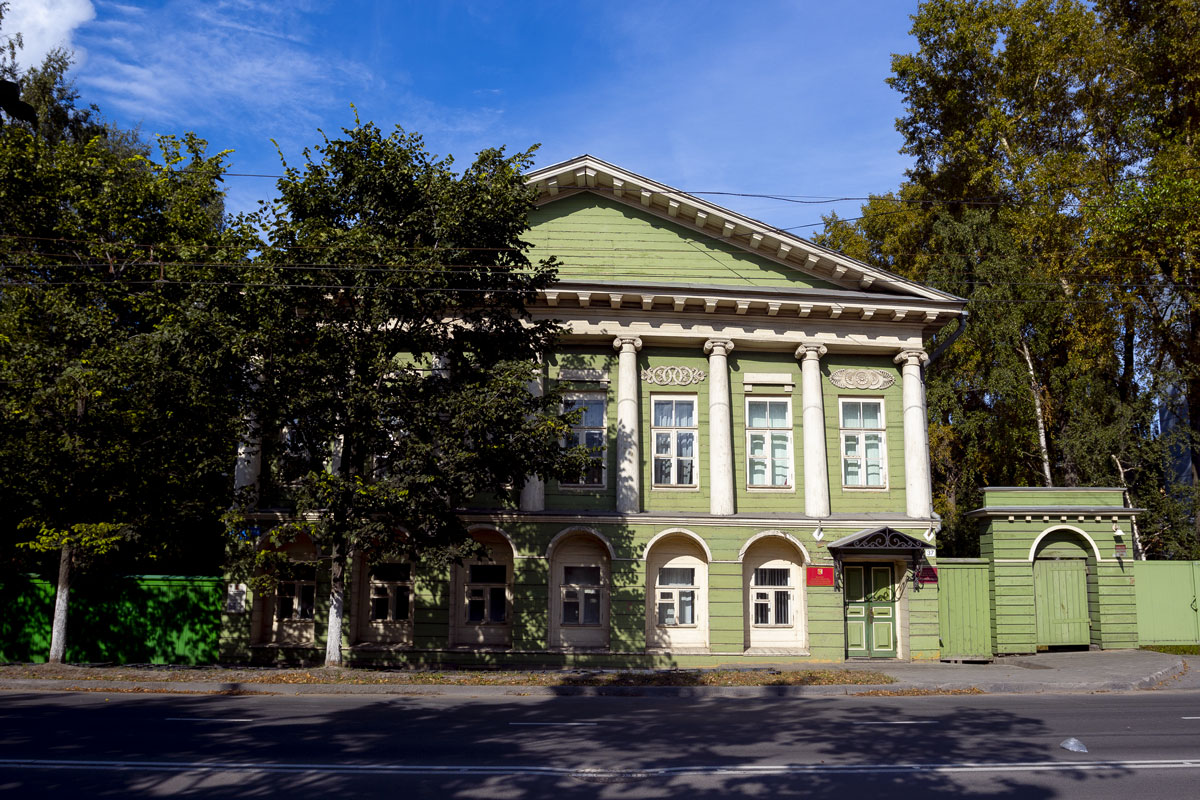 There are enough of such houses preserved in Vologda to want to come here.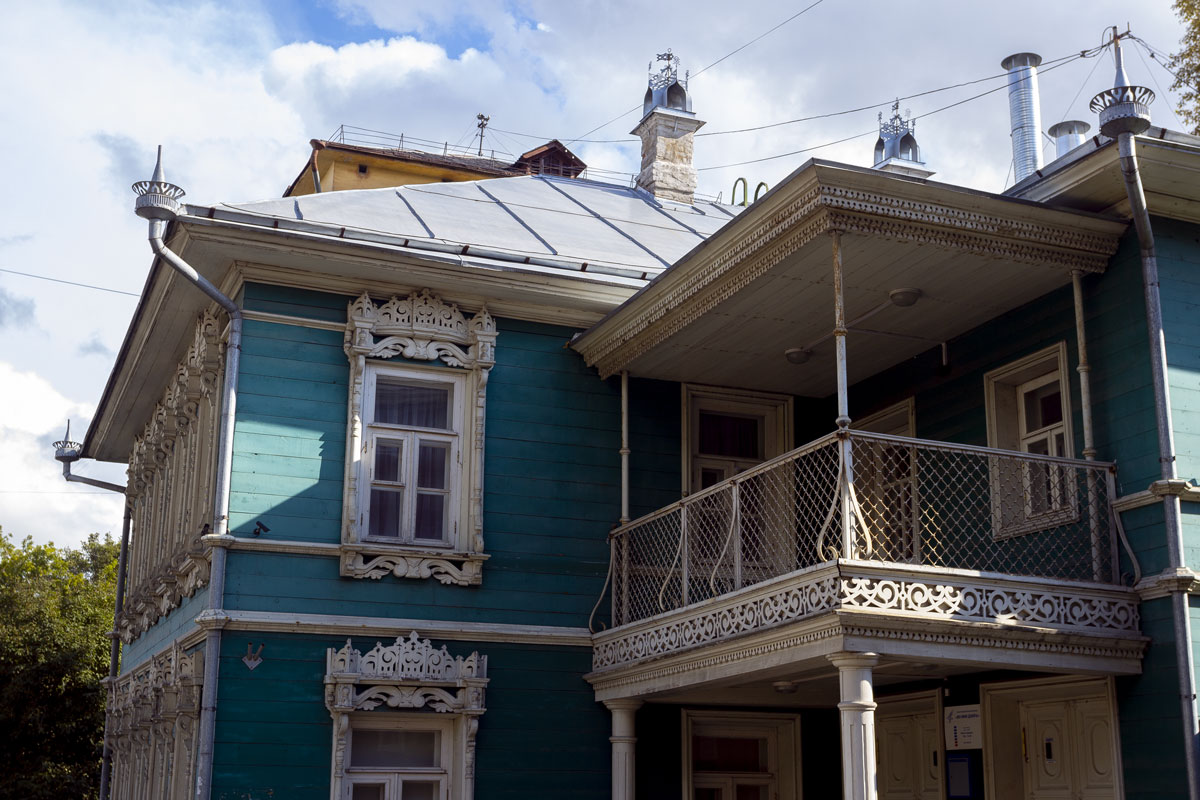 Alas, this wooden quarter is the only reason to come to Vologda.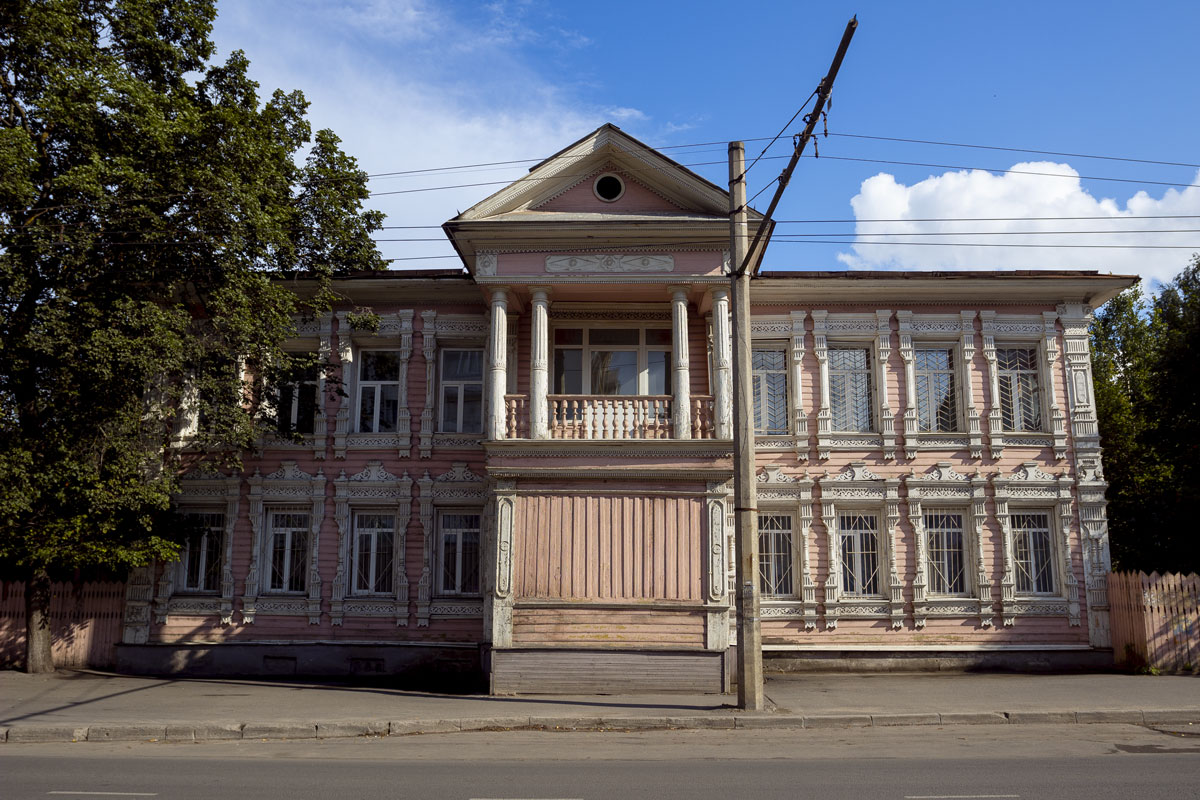 It is unclear how many more houses will stand. Some already have plastic windows installed.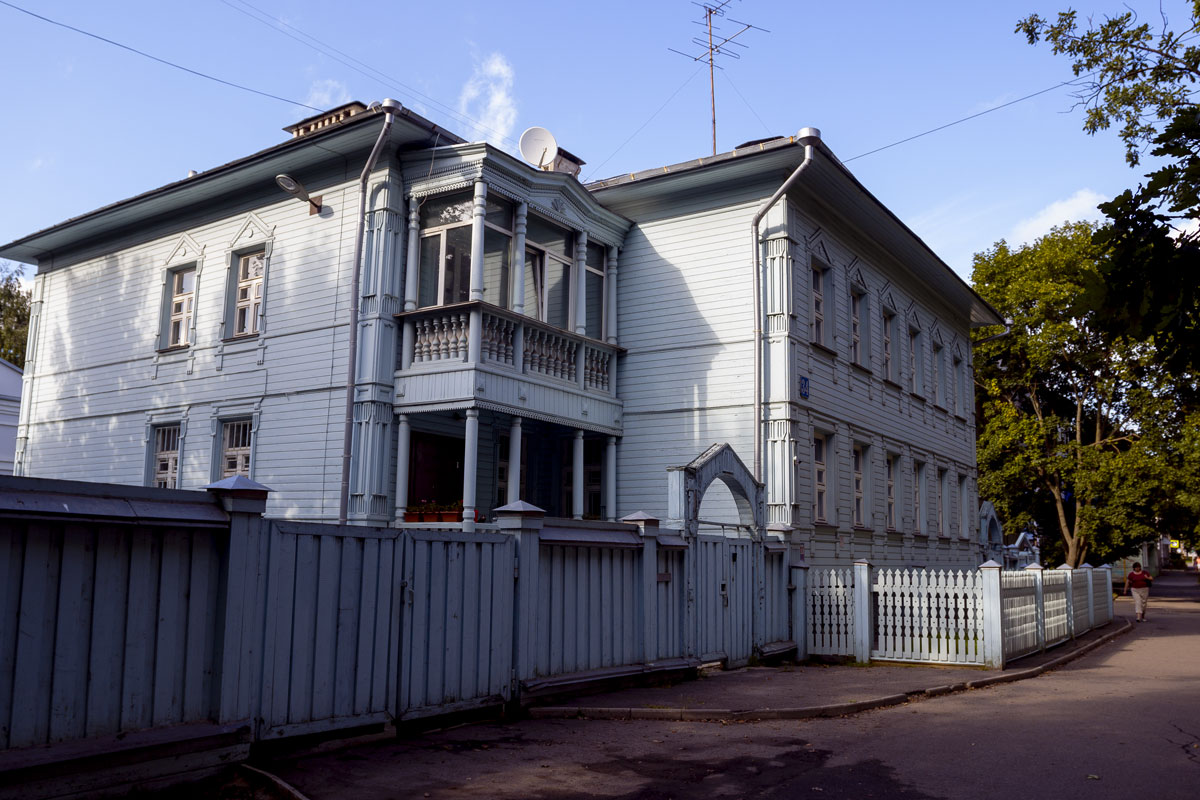 Part of the wooden ensemble is separated as a museum. It's especially nice here. They even preserved wooden sidewalks instead of concrete, which is very rare.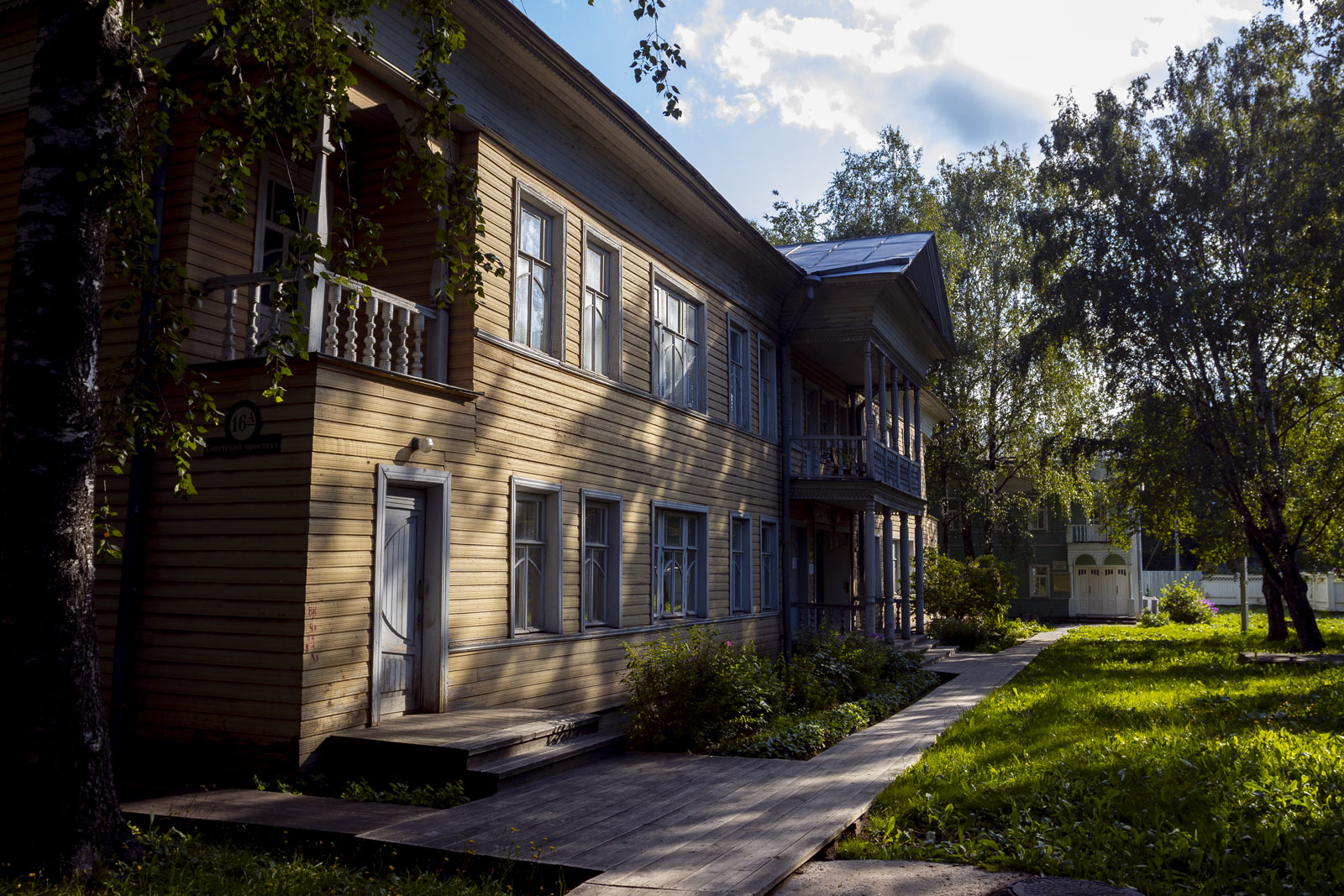 Well, did you see it all? Let's come back down to earth.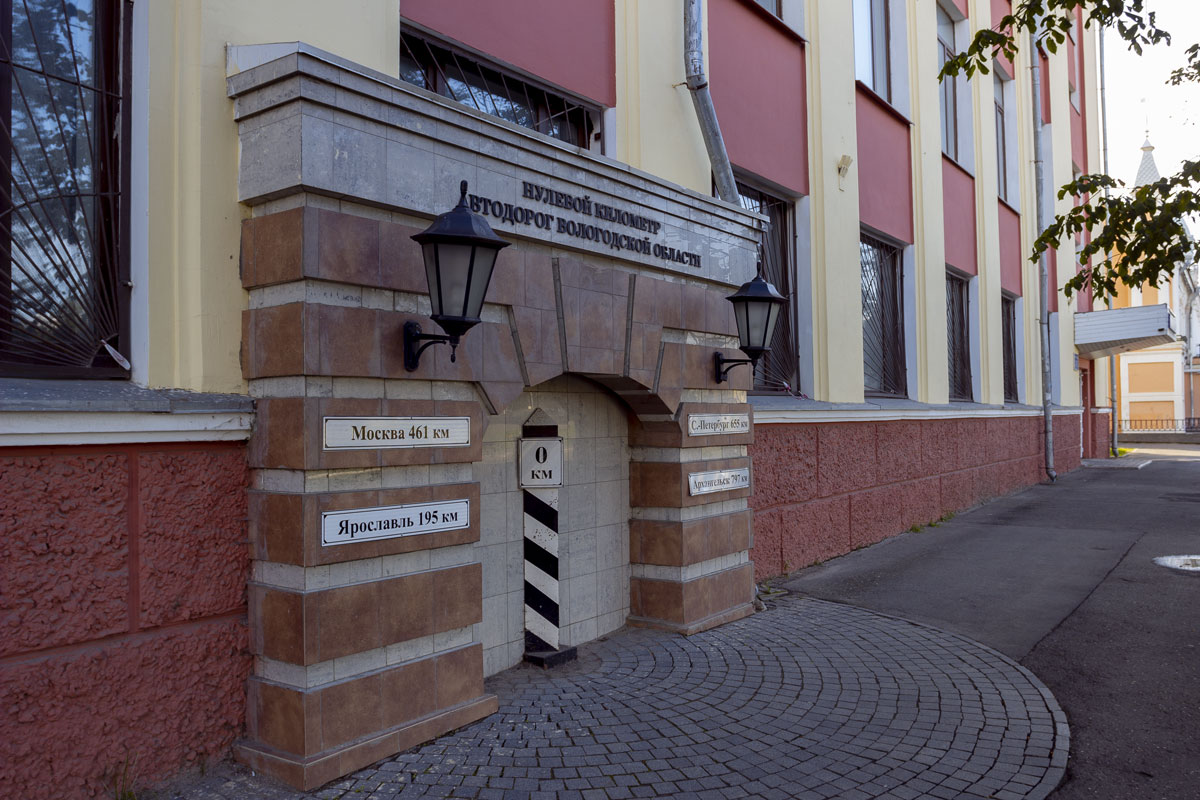 The main square of Vologda. It seems that in Russia there is a competition for the title of the largest wasteland in the city center.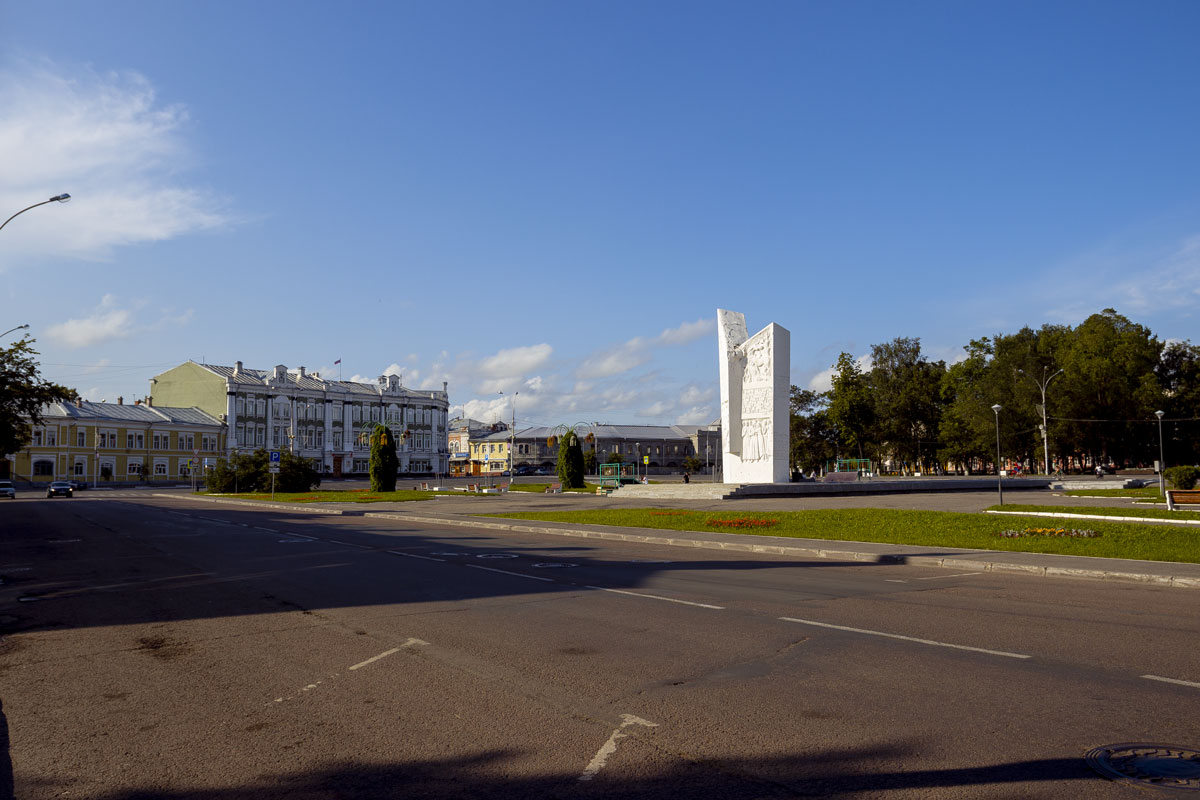 In my opinion, Vologda is in the lead, second only to Moscow.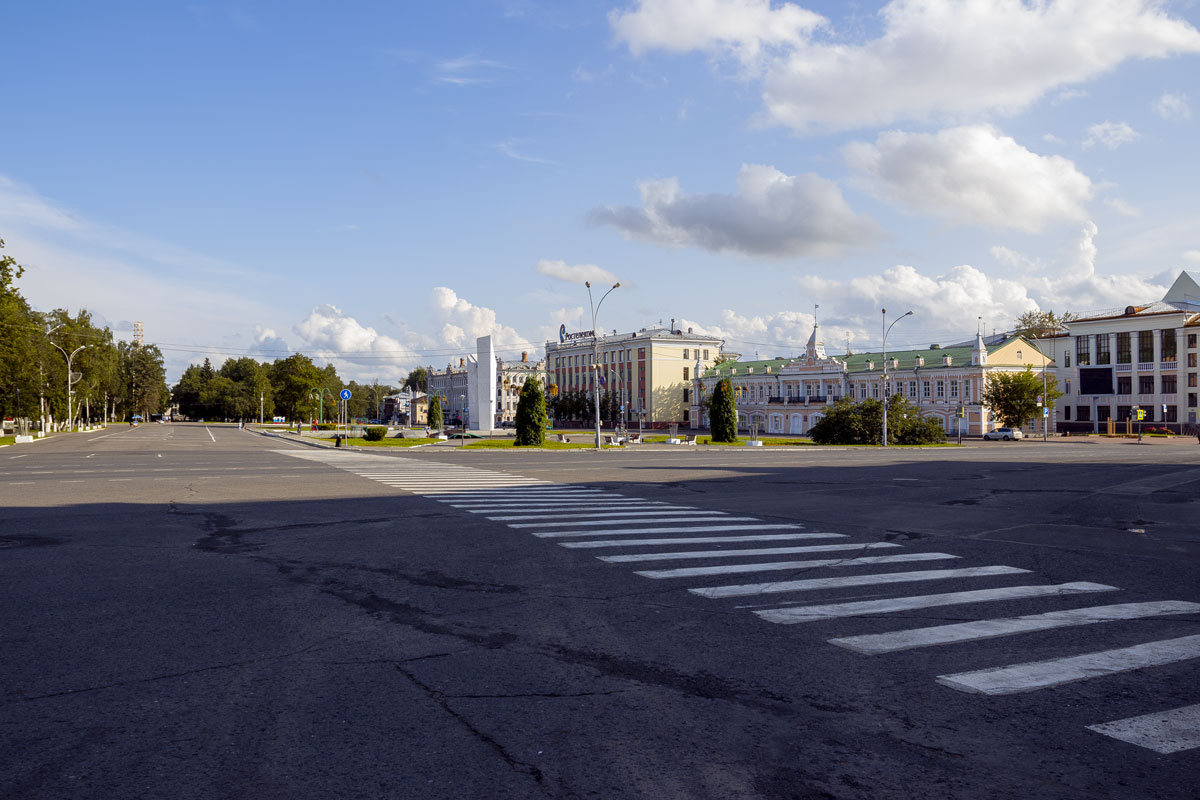 Oh, Vologda, the land of water towers.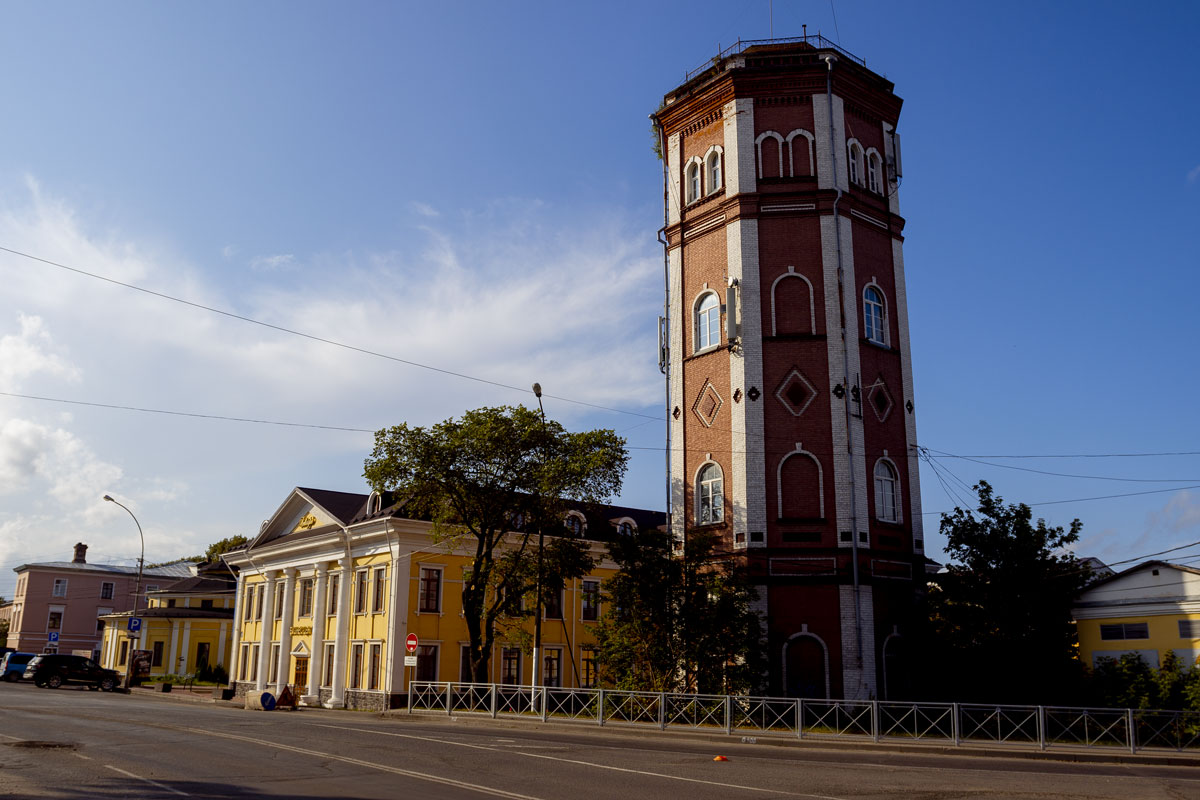 A line of babushkas that leaving out the frame.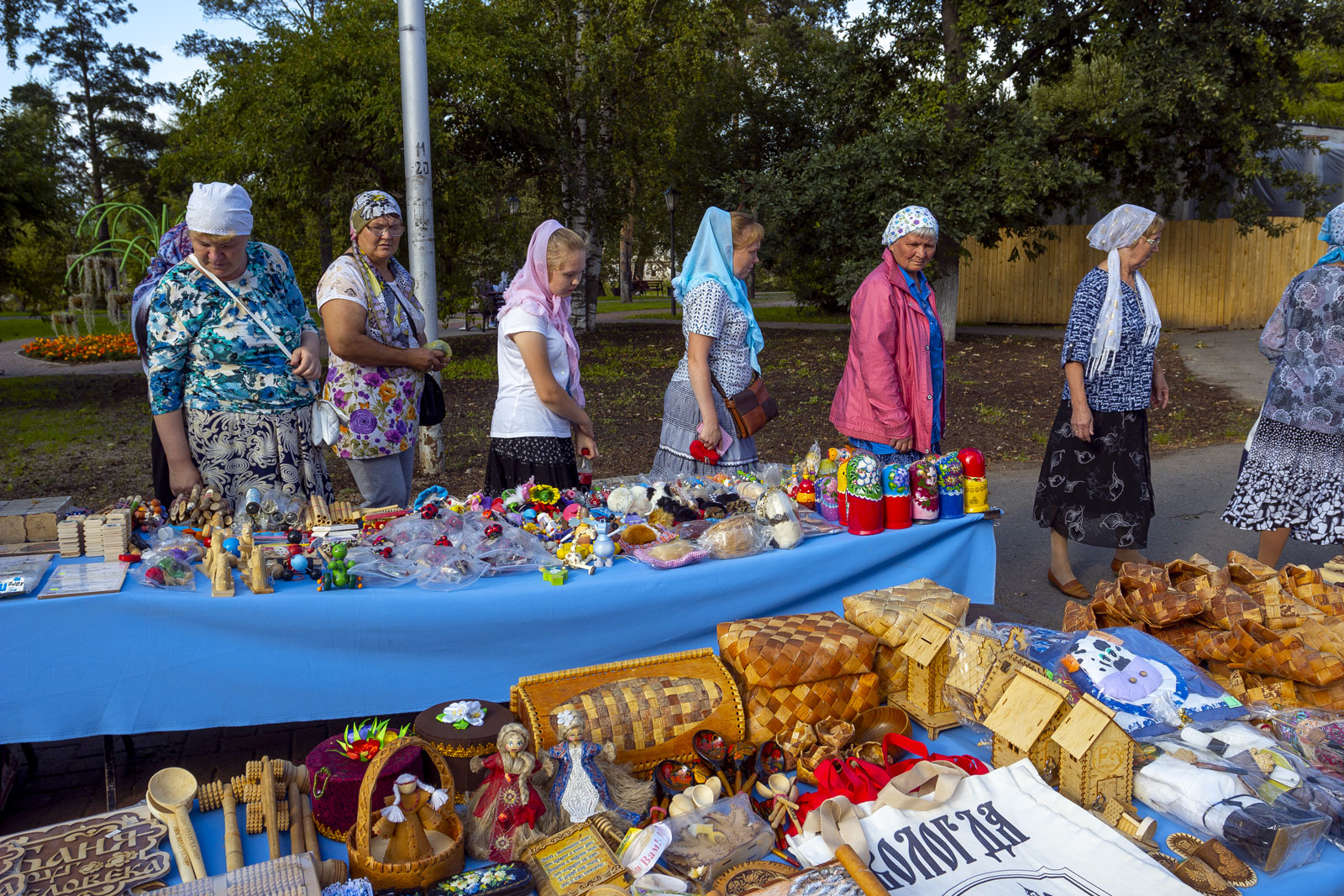 And hundreds of these churches, devil take me. Damn it!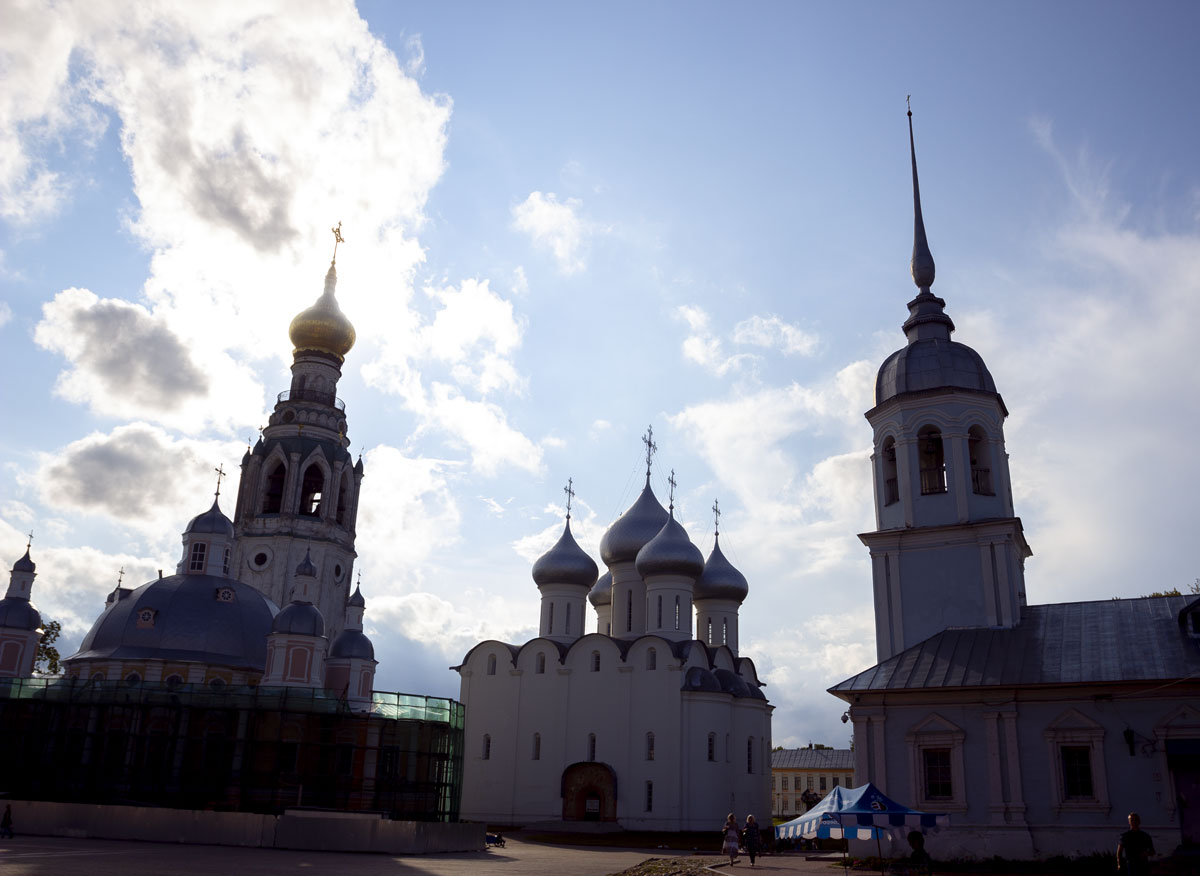 Someone loves Vologda,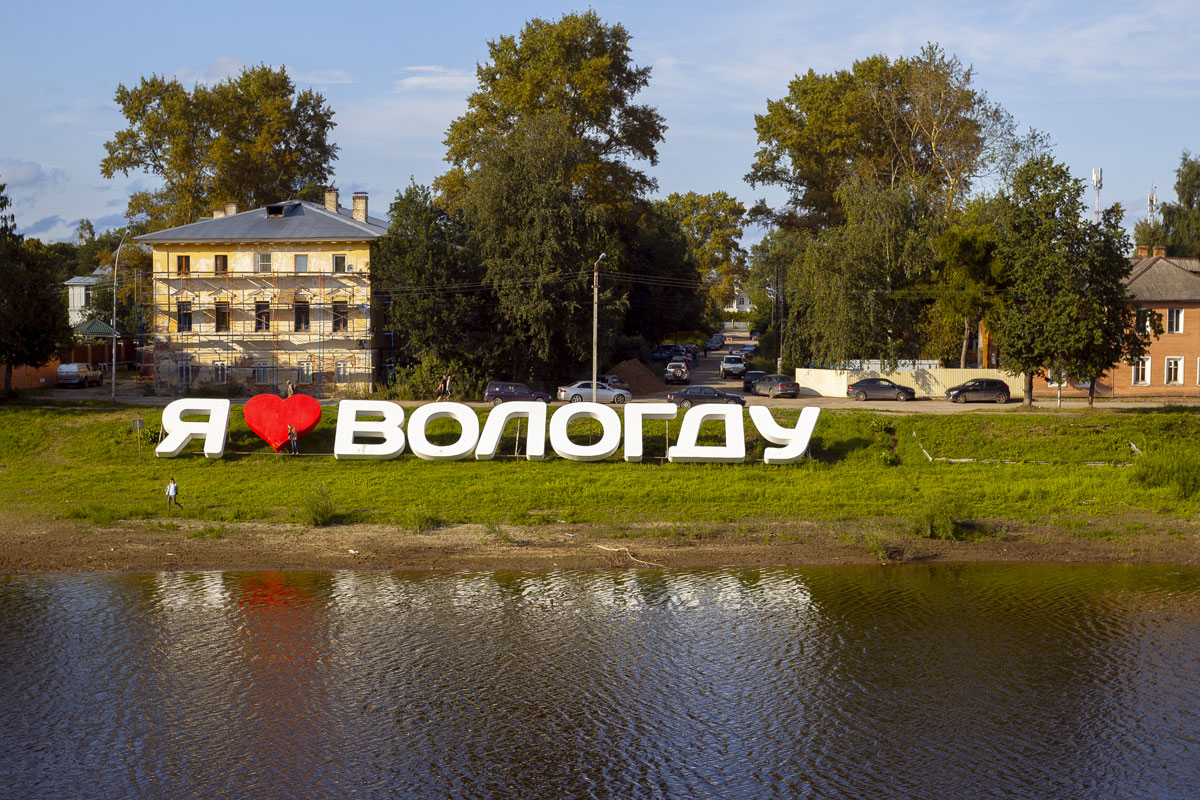 but I don't.