Kirovsk
Kirovsk is a small town just like Olenegorsk. 26 thousand people live here. It takes 3 hours to drive here from Murmansk.
The road through the tundra is a magnificent sight.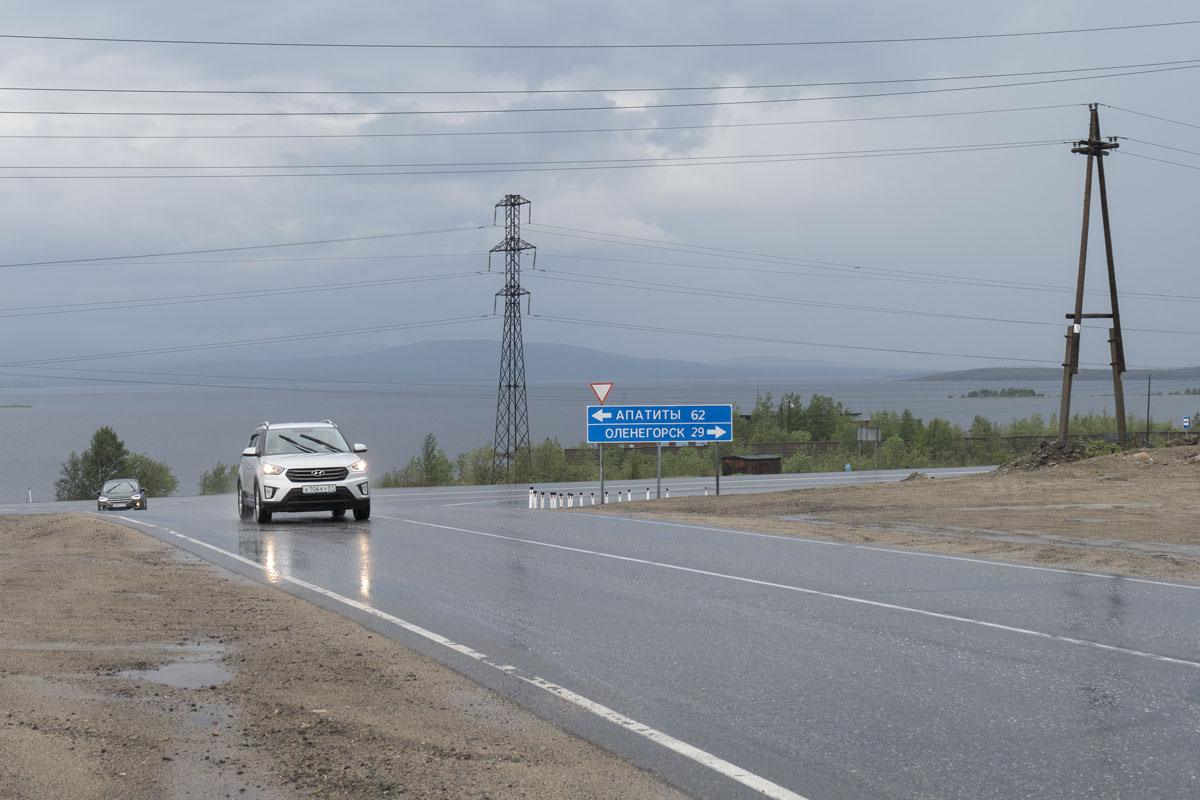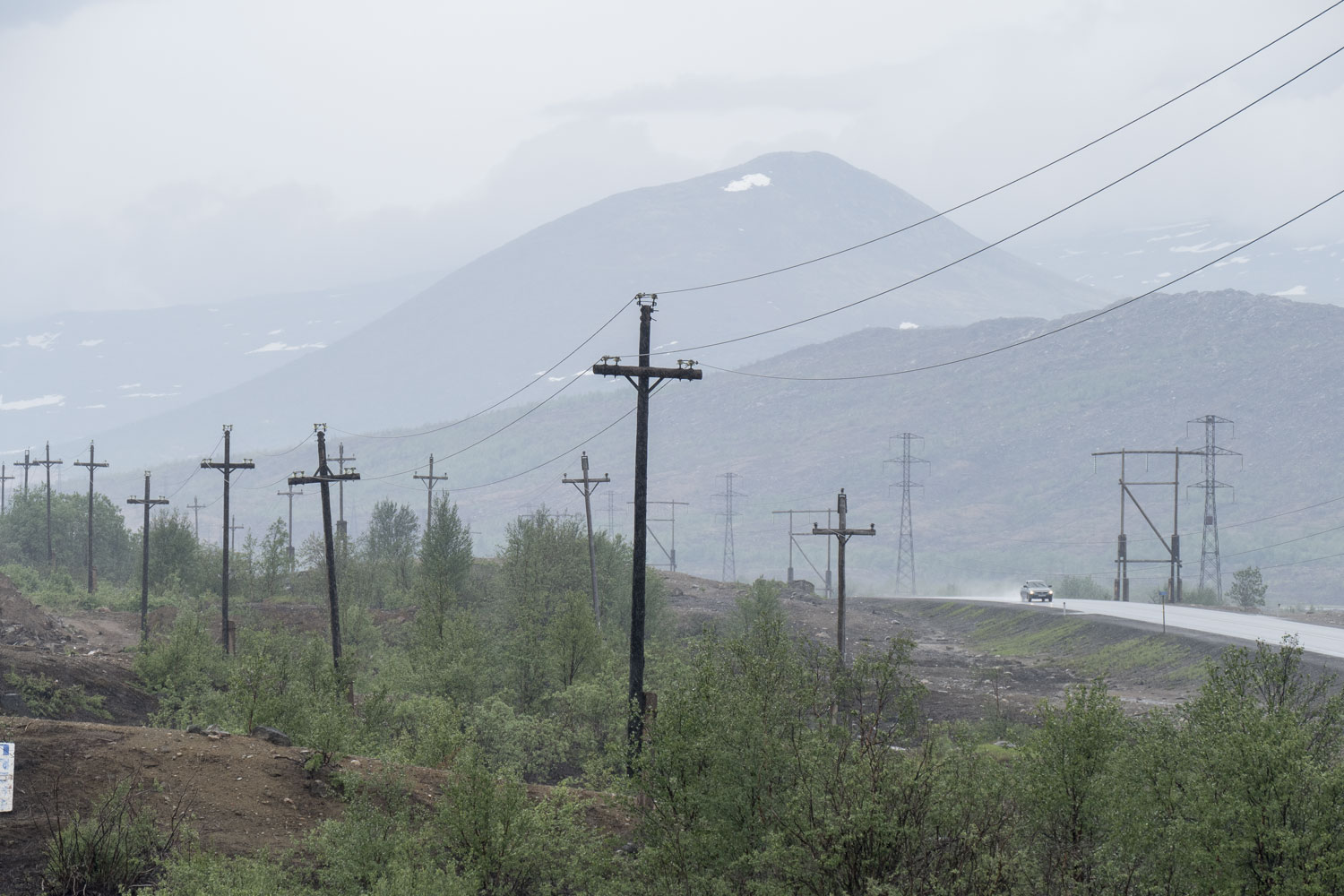 Dwarf forest. The mosquitoes there are far from dwarf-sized.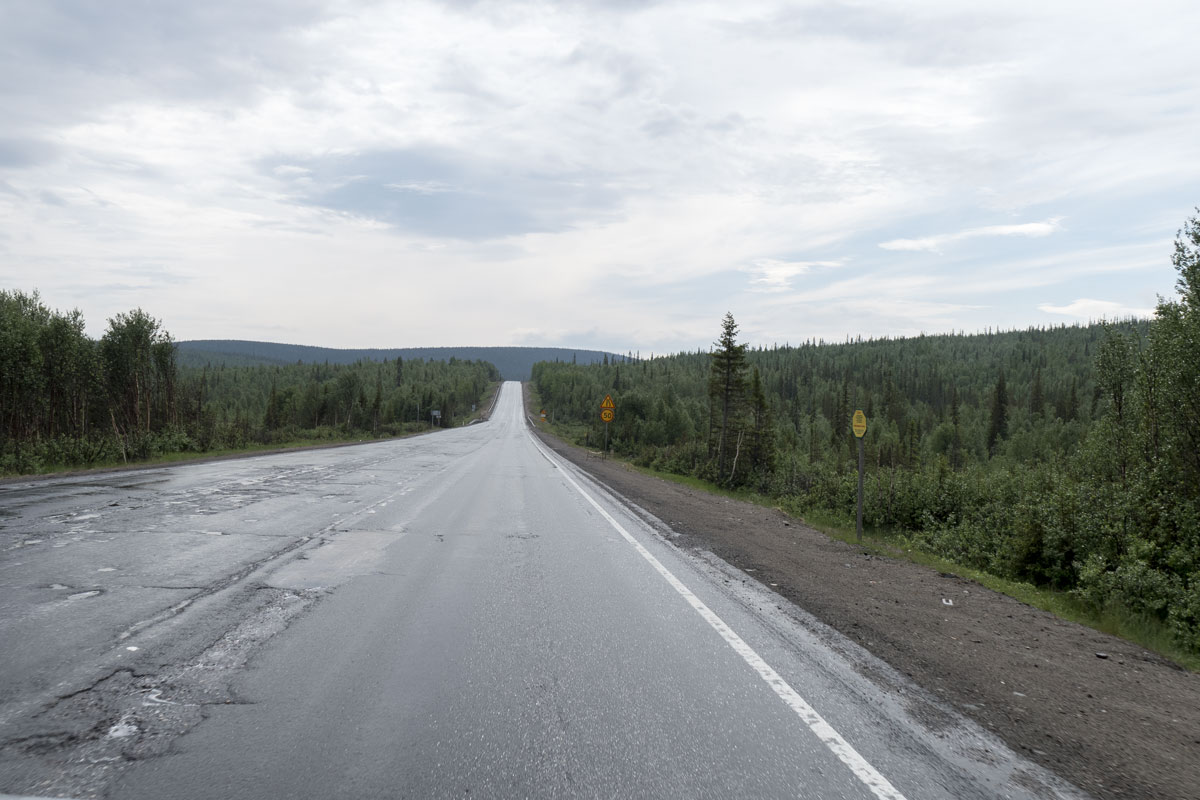 On the way lies the city of Apatity. There is a whole complex of enterprises here: a phosphorus plant, a nepheline beneficiation factory, a bus plant, a geological center, a concrete plant and a dozen more.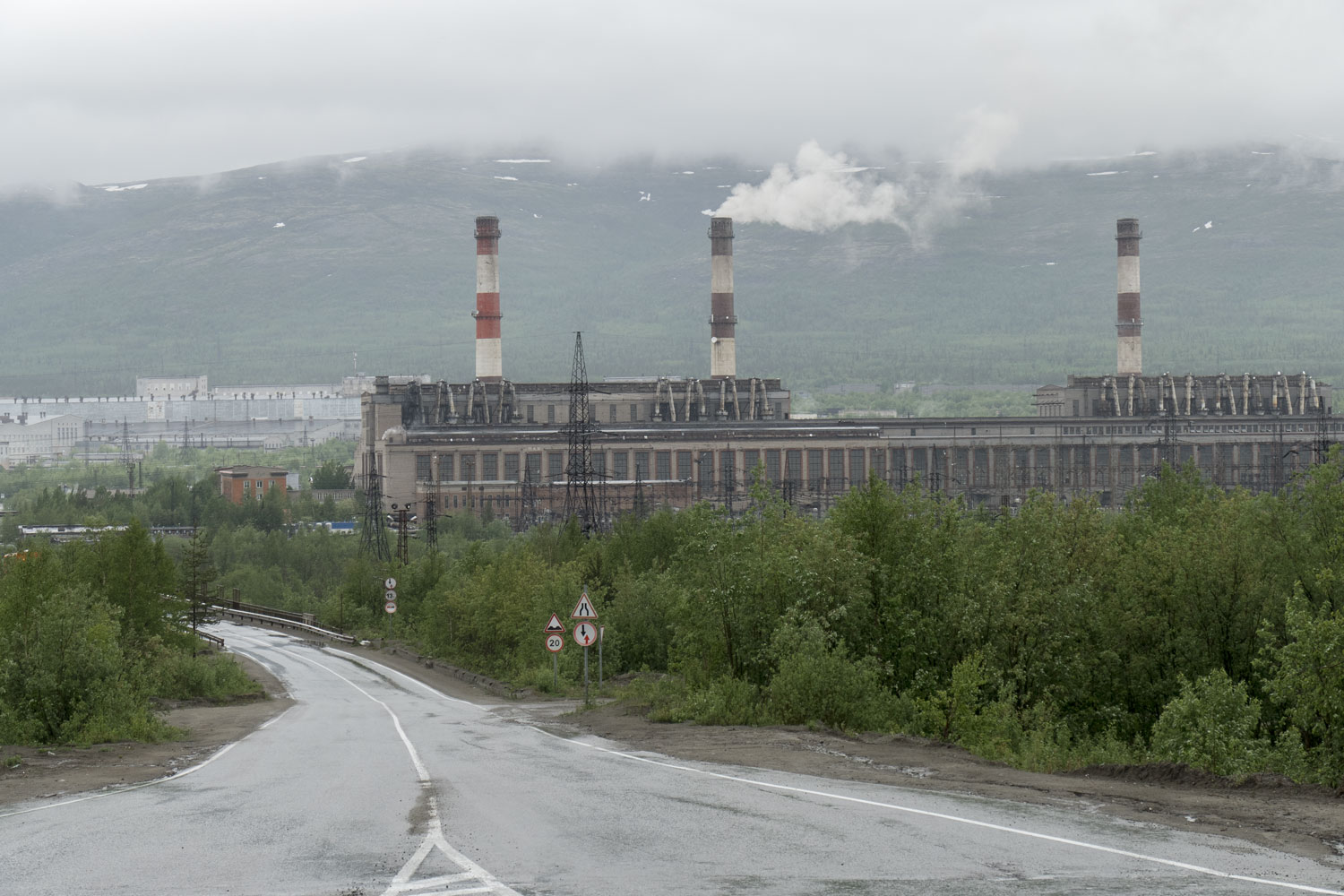 Cooling towers of a thermal power plant.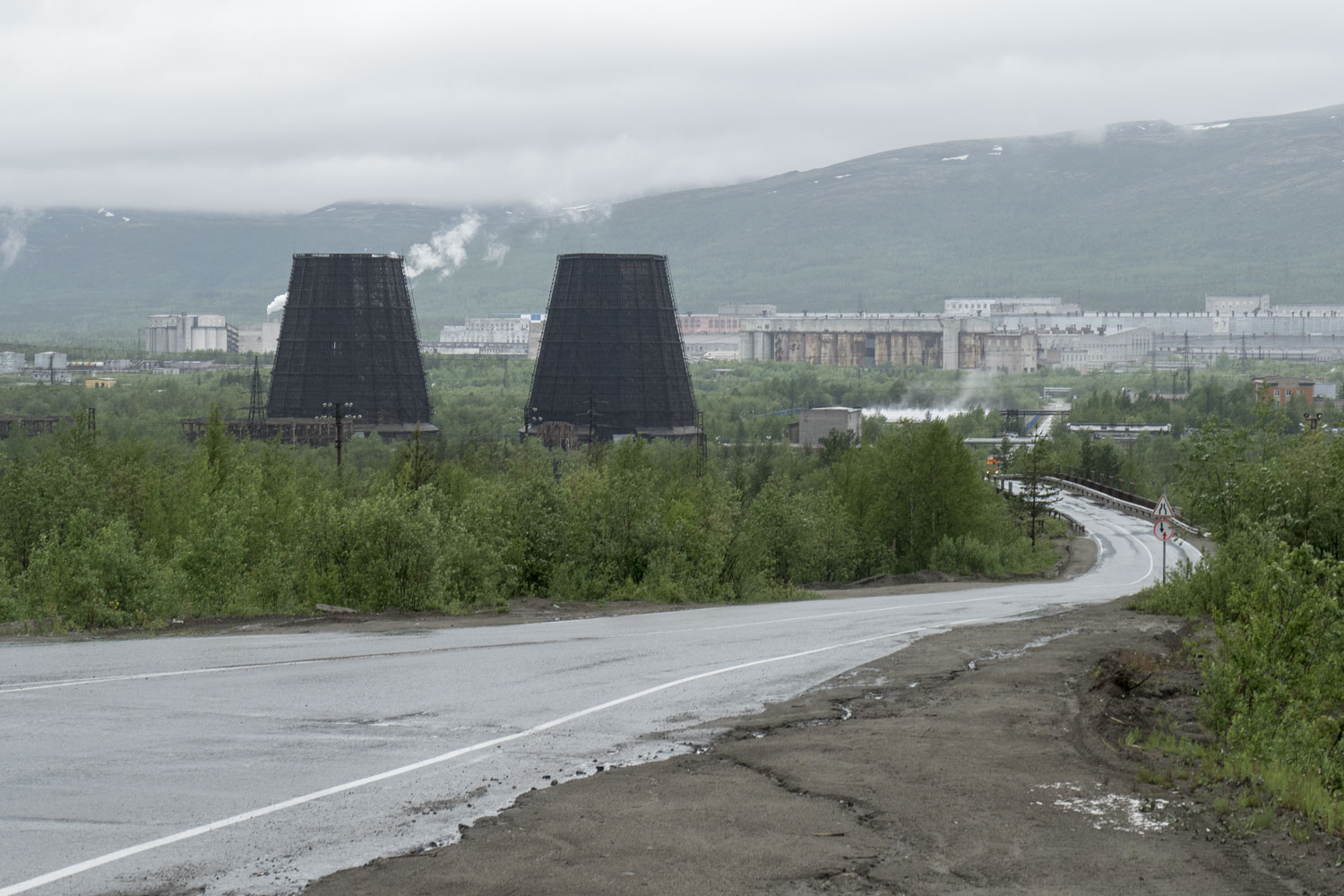 There is a monument to Kirov in Kirovsk. Before Kirov's murder, the city was called Hibinogorsk.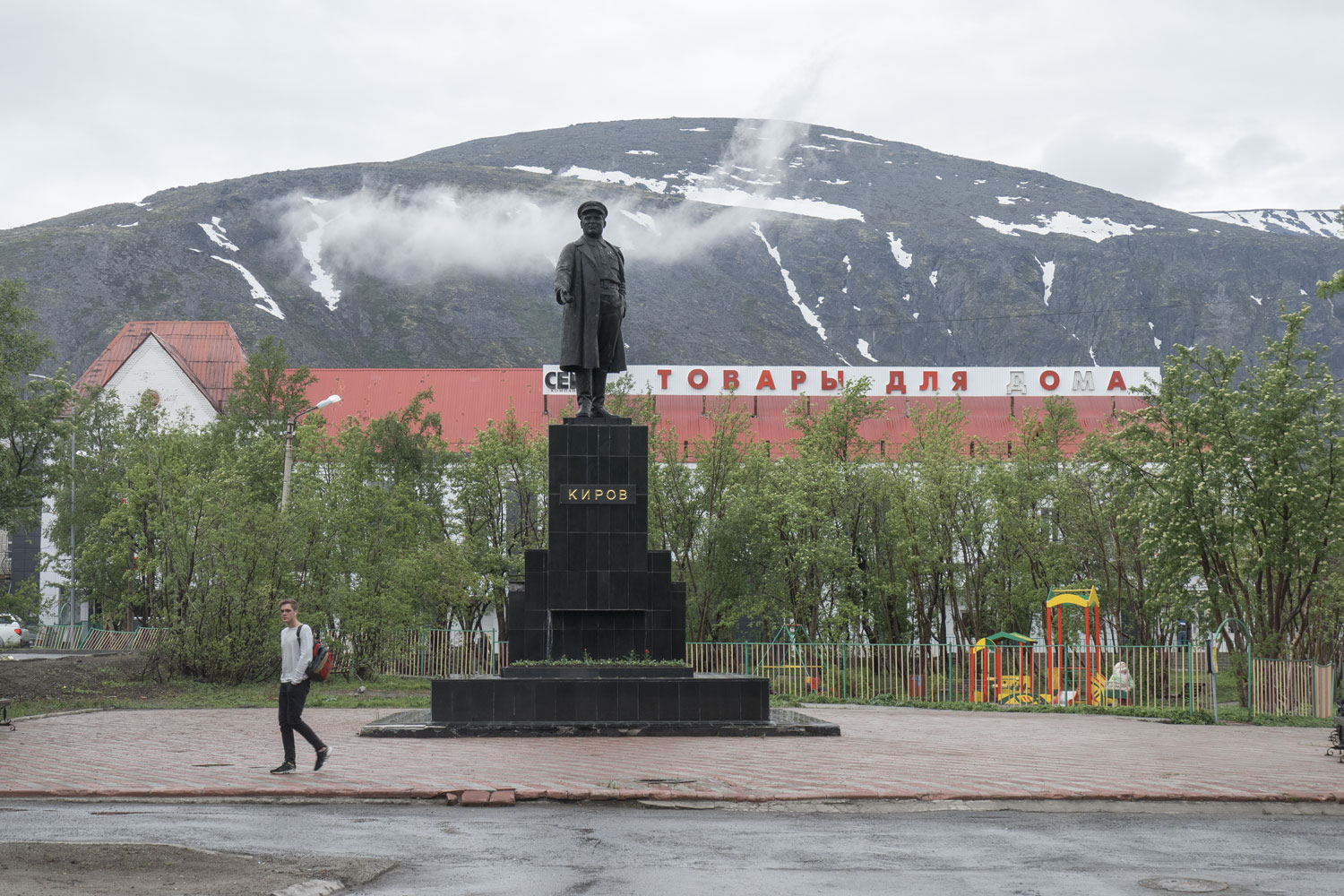 Kirovsk left a mixed impression. On the one hand, the city is completely run-down.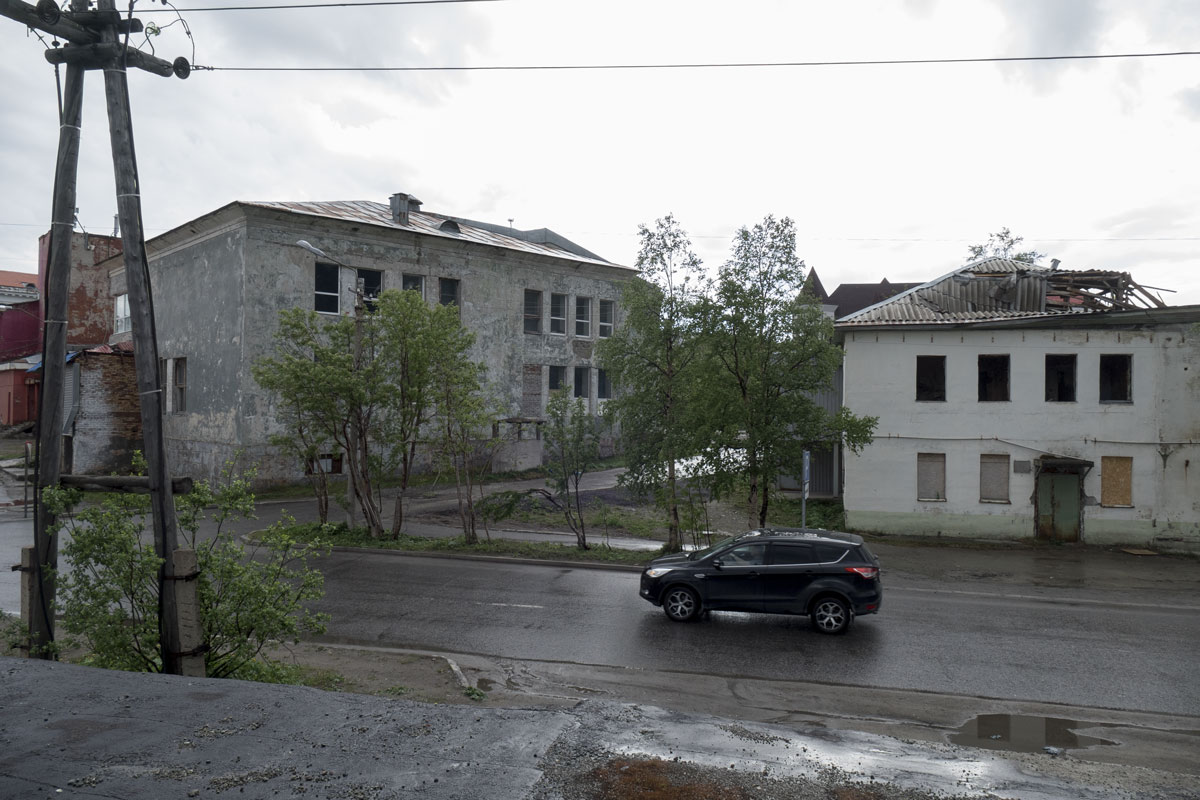 Seriously, this is like some slummy village.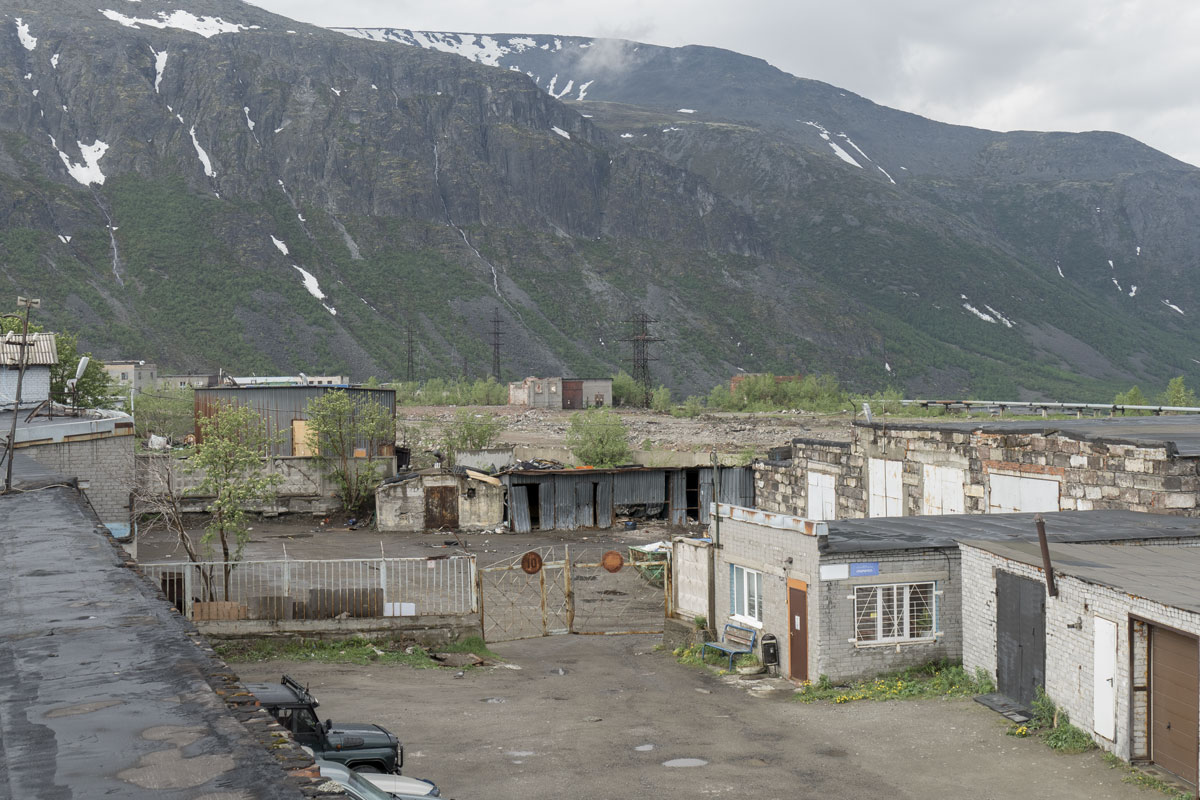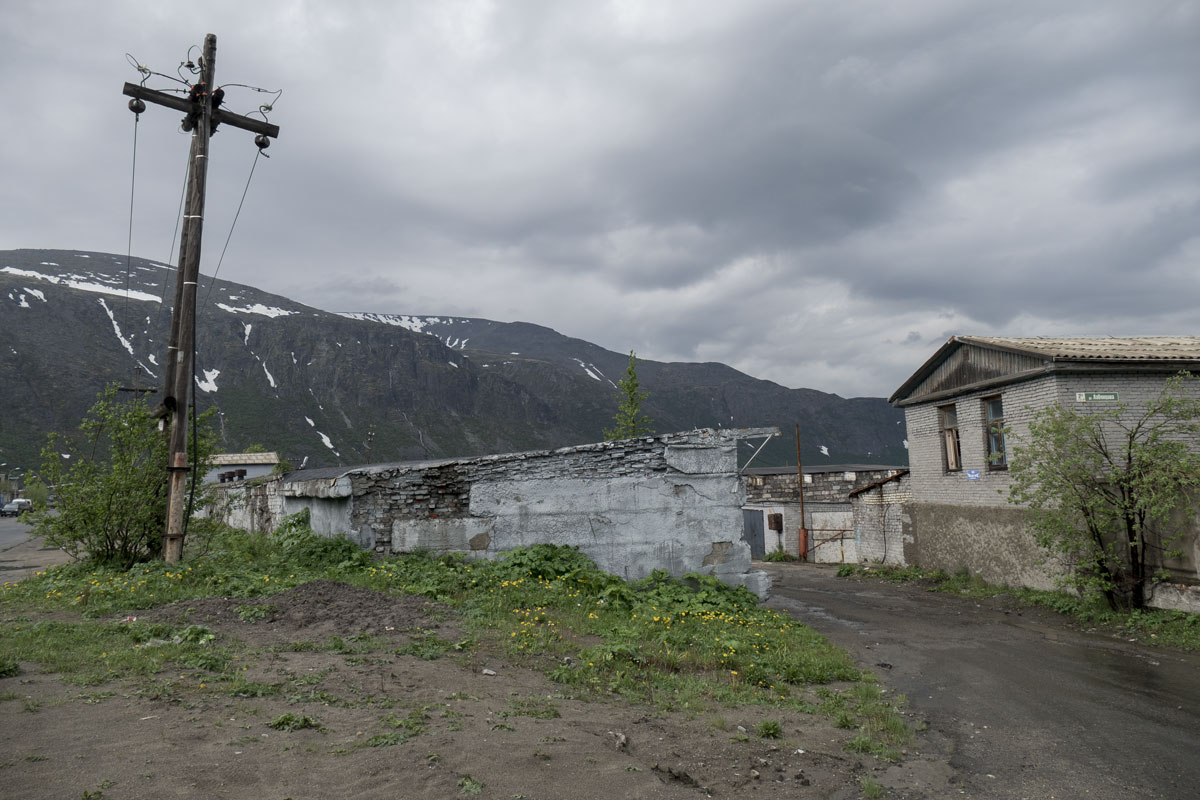 On the other hand, the city center is quite nice. The Northern Hotel: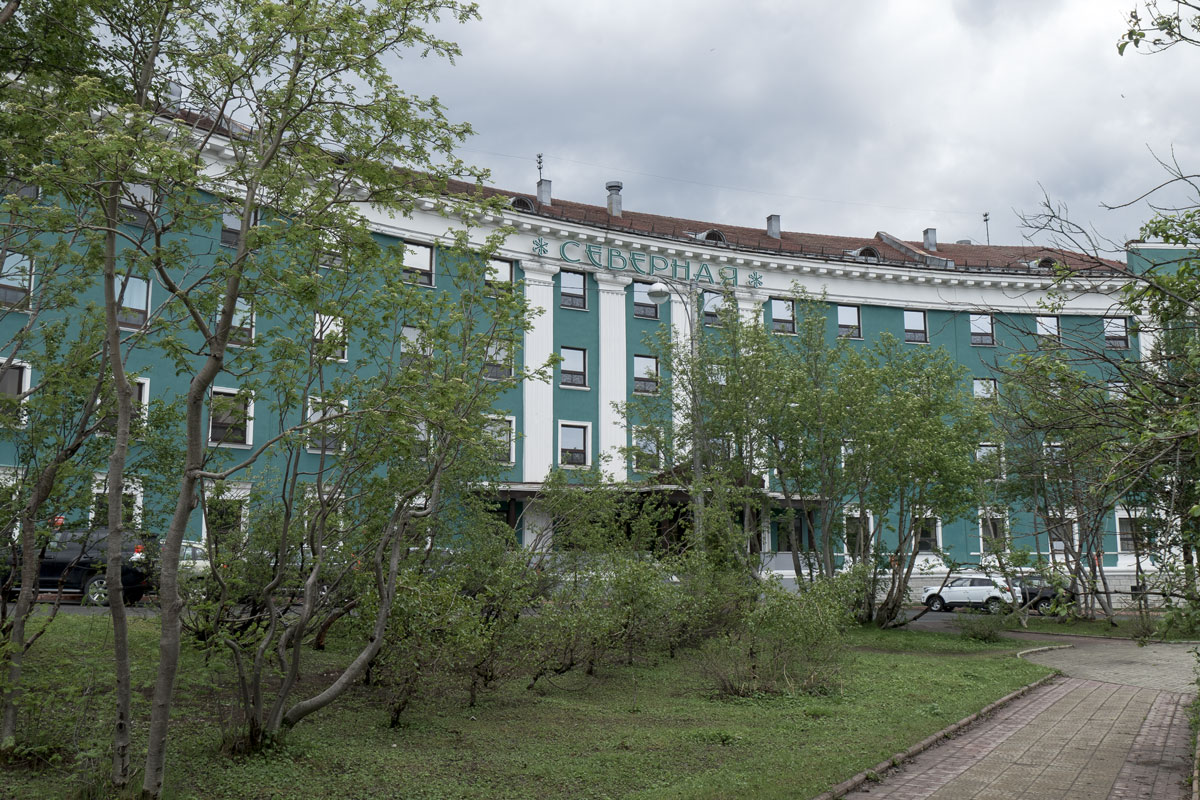 The houses are painted in bright colors, but not eye-catching.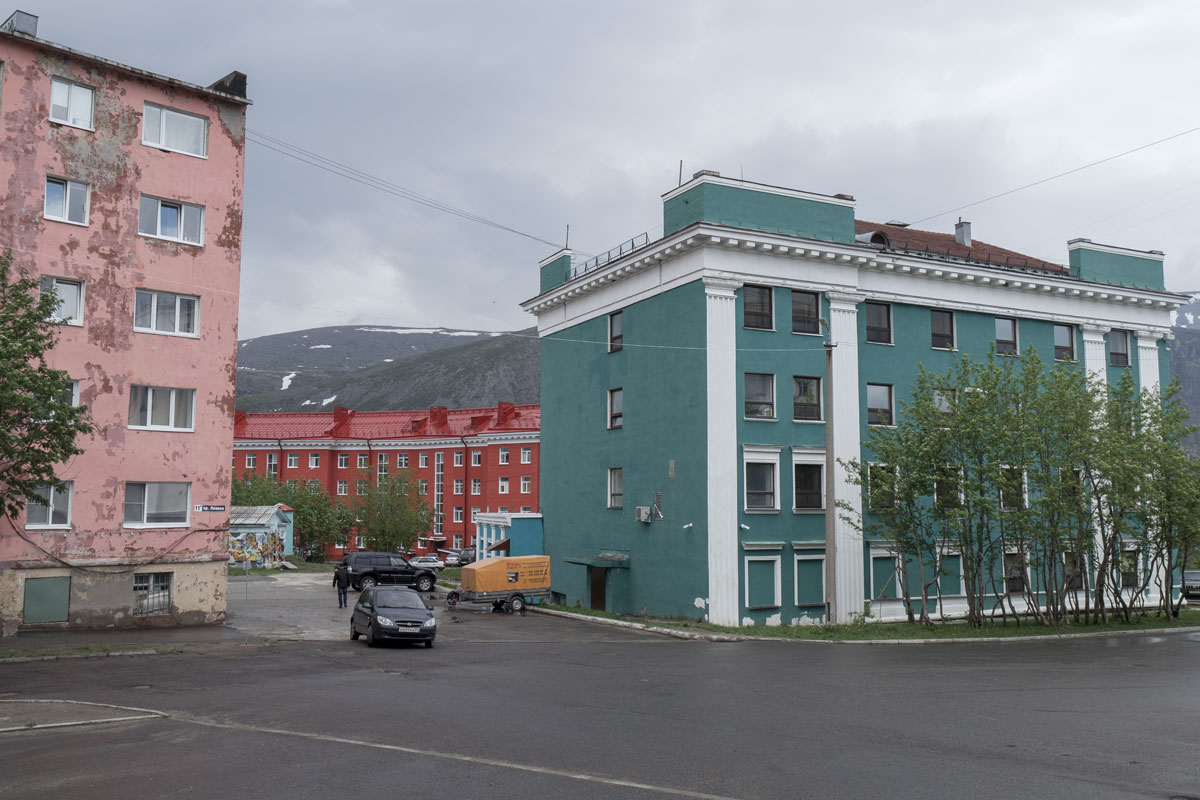 A lovely House of Culture.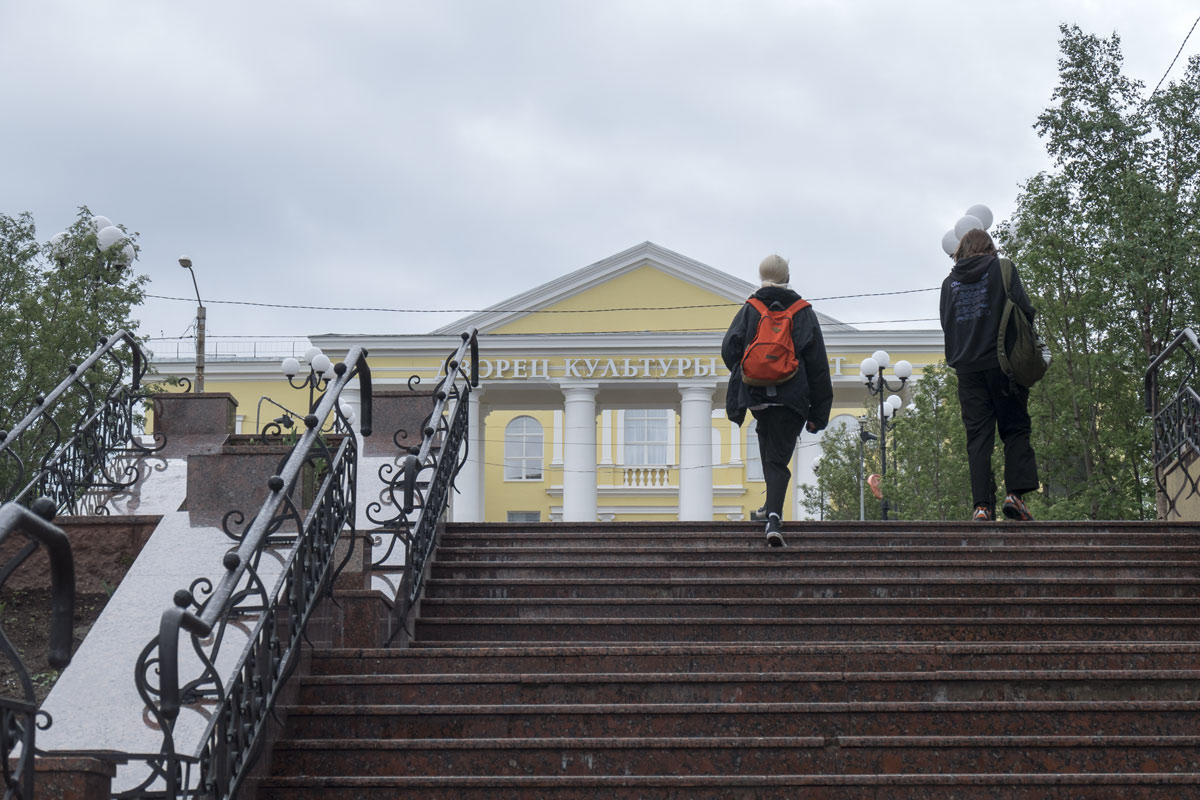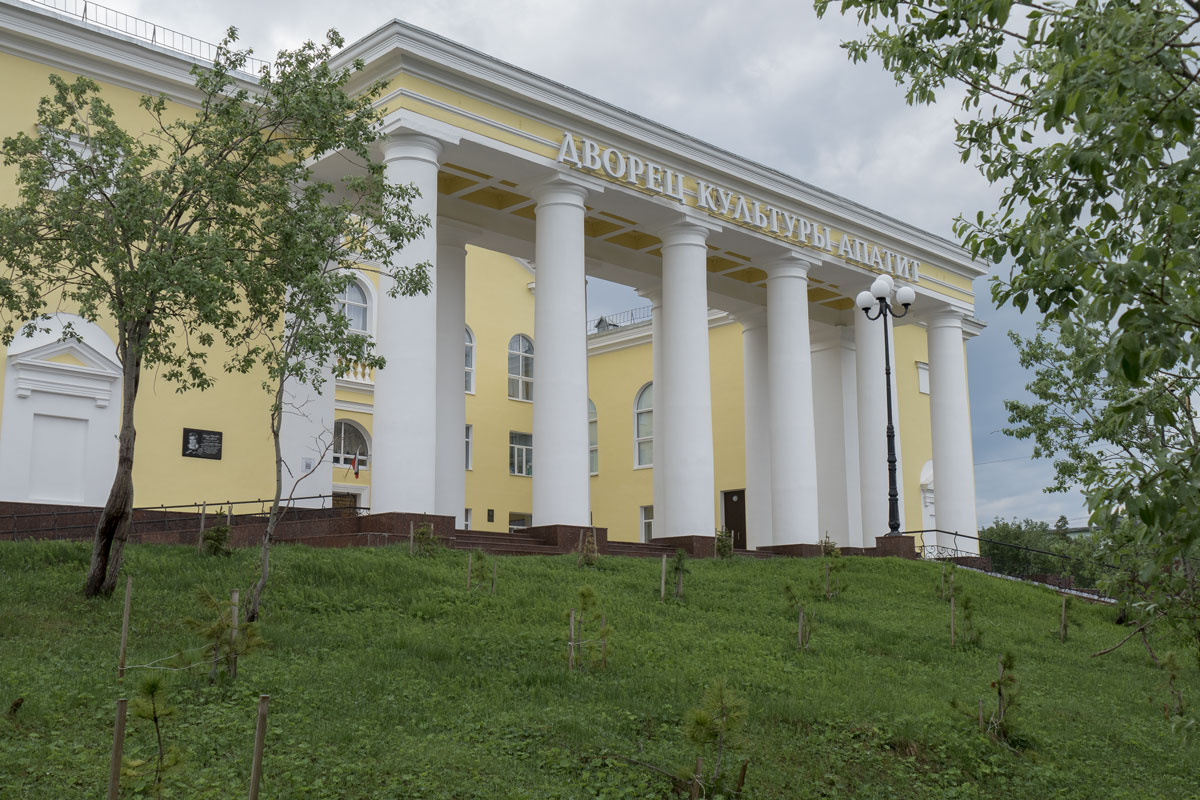 The House of Culture is located on a hill, from where you can see the whole city.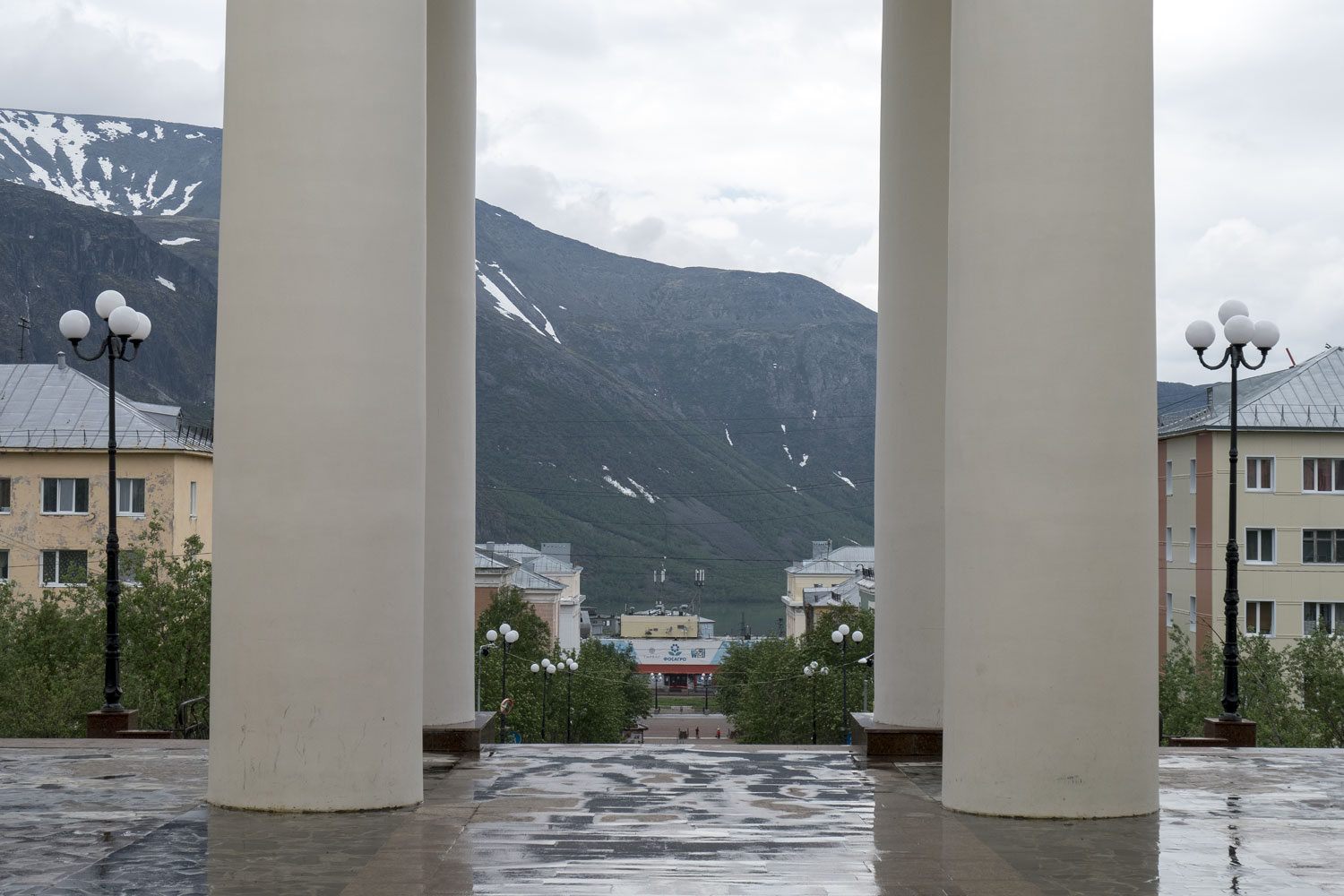 From a good angle, the center of Kirovsk looks like Andorra.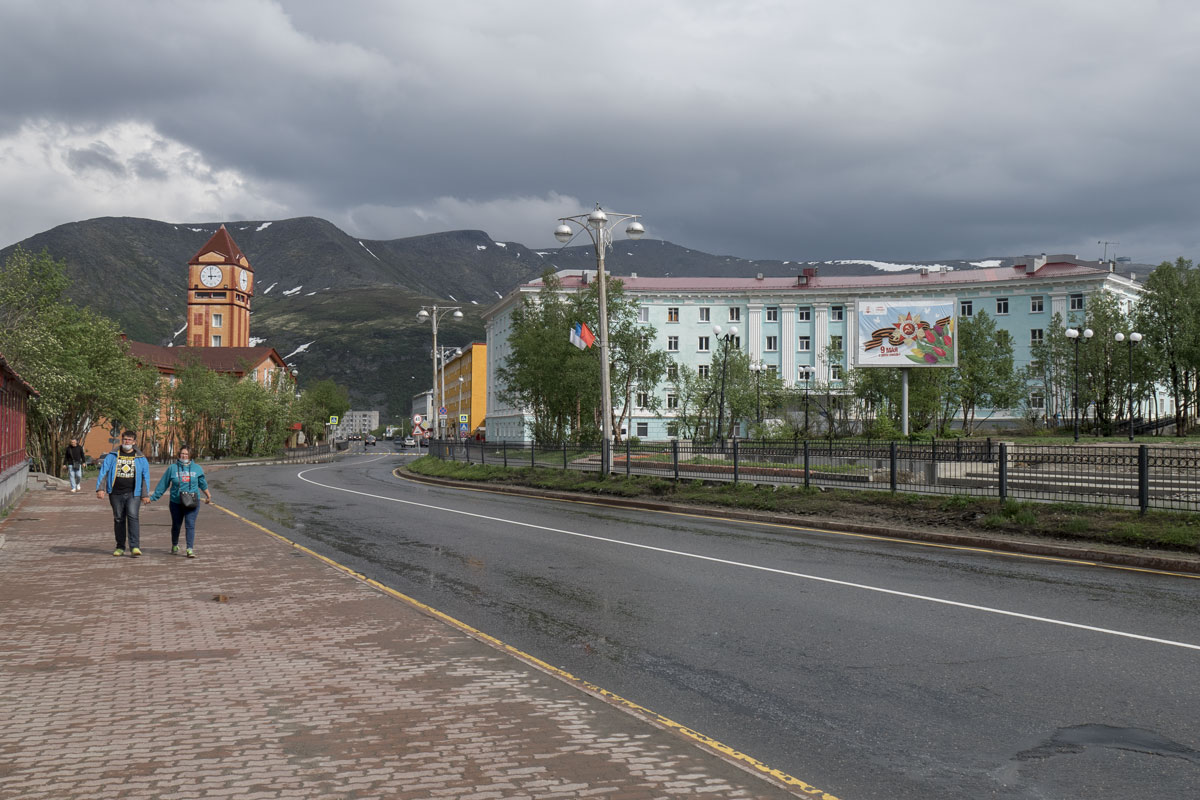 Even a hipster café was found in Kirovsk, in a single copy.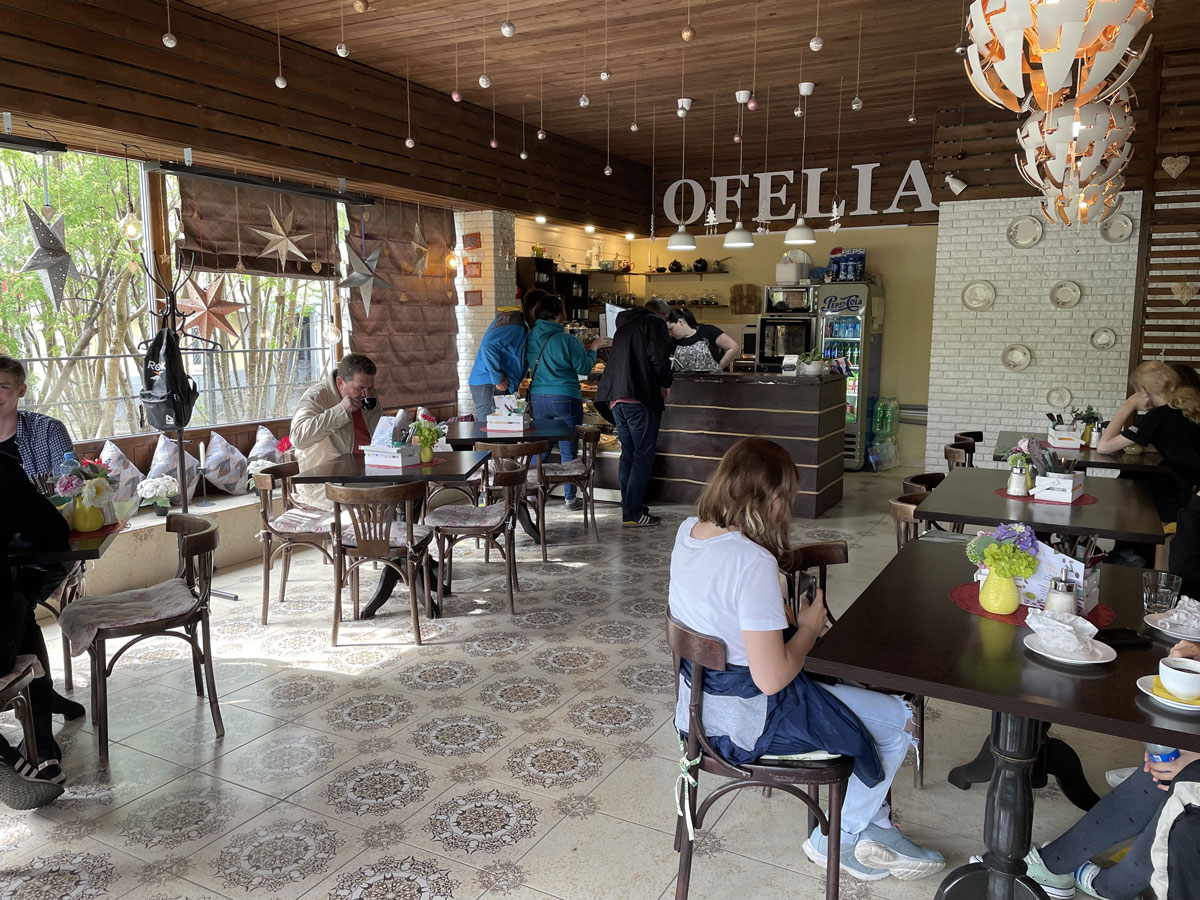 A cool bus stop with a picture of mountains.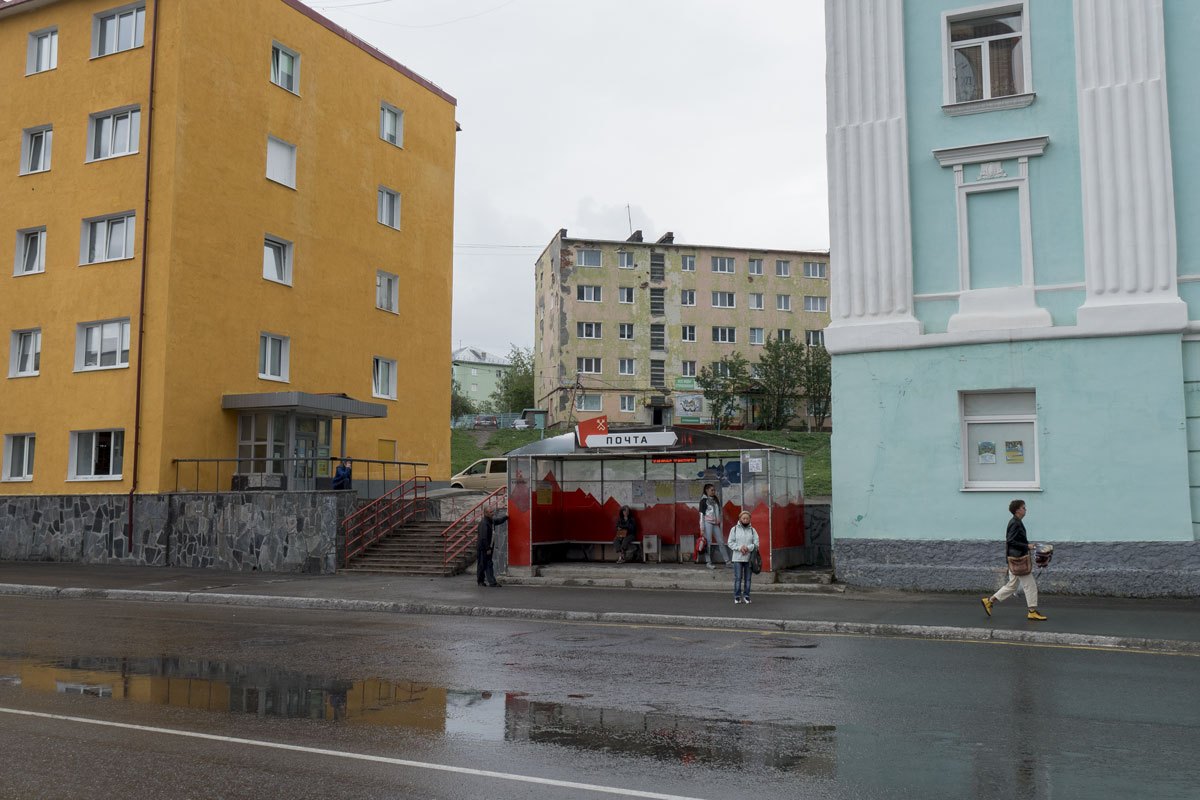 Magnit adapted its corporate style to the Russian North.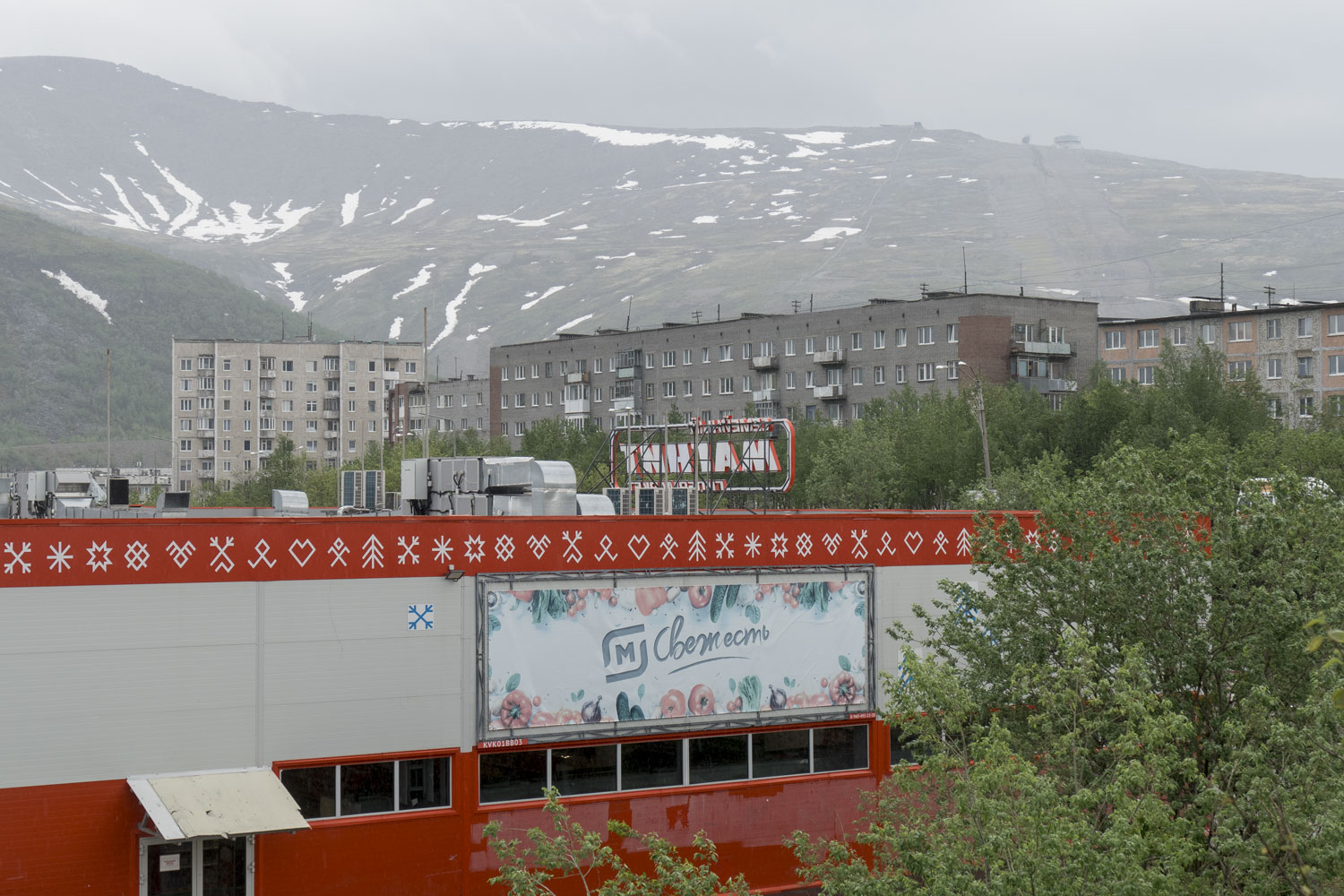 But overall, Kirovsk is a gloomy place.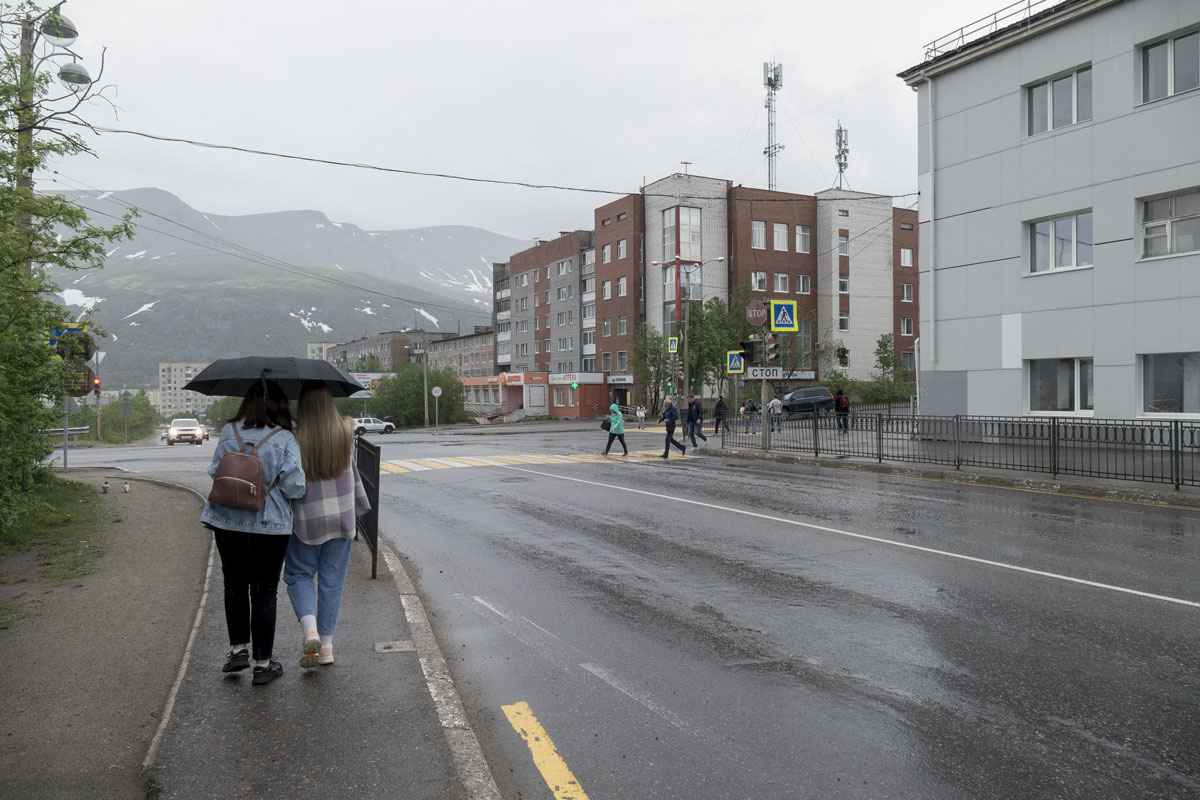 The surrounding Hibiny Mountains lighten up the atmosphere. In winter, of course, you can see the Northern Lights here. Kirovsk is also a center for skiing and other winter sports. Every winter, tourists come here to ski.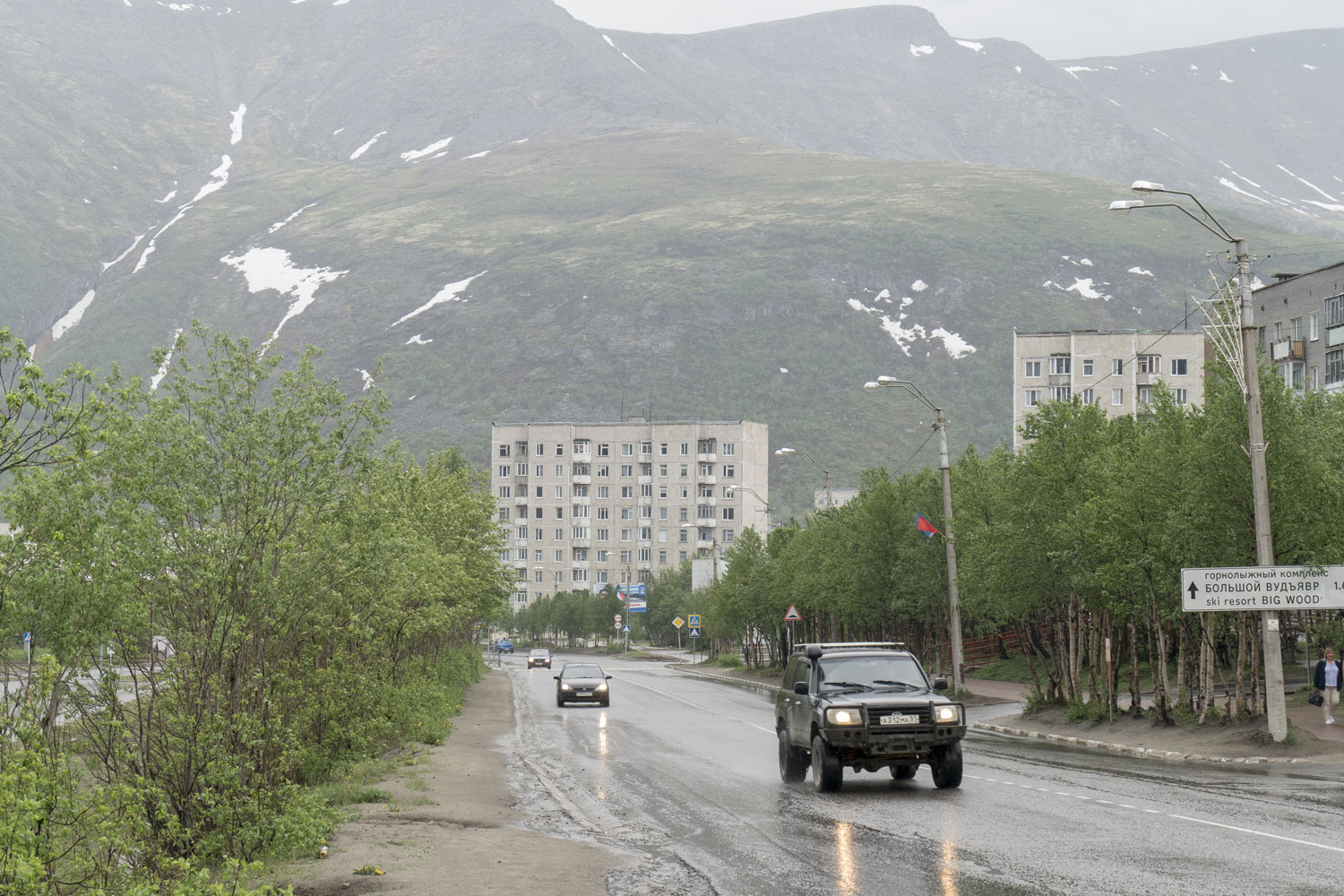 But what is there to do here in the summer? The devastation in the city is terrible.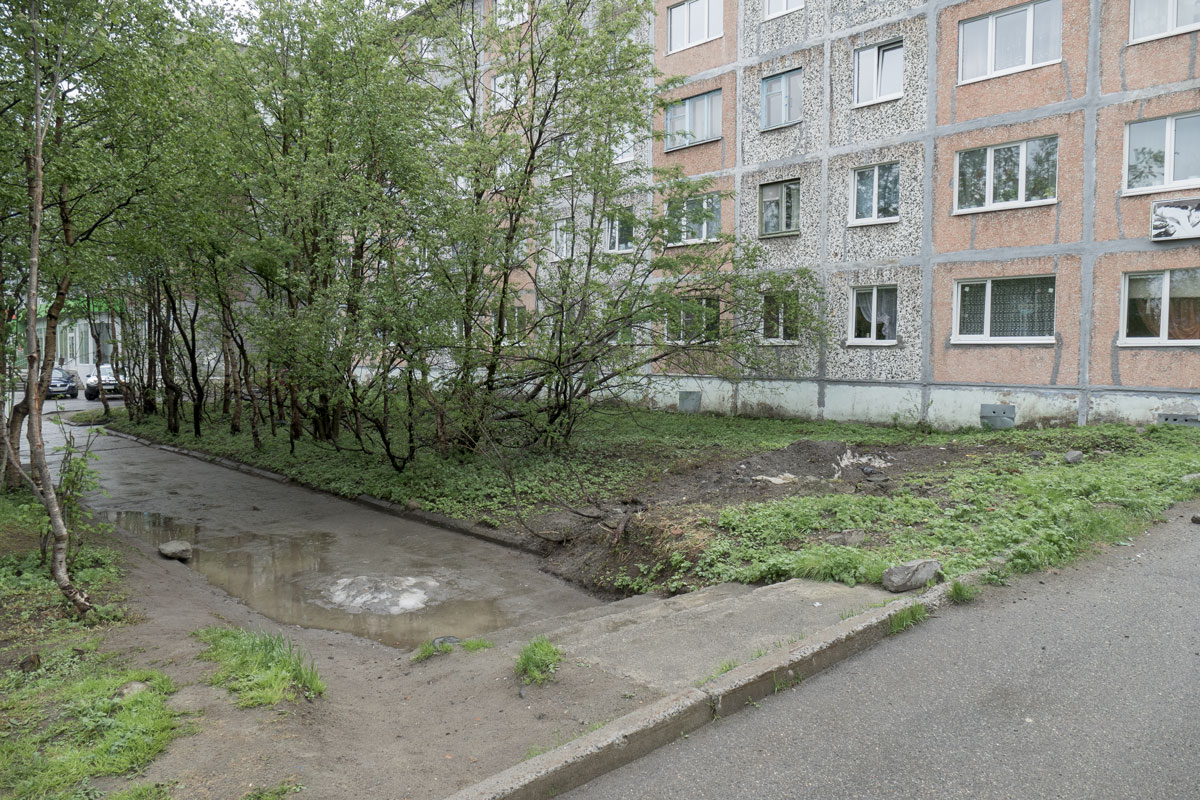 A spa club was found in a residential building.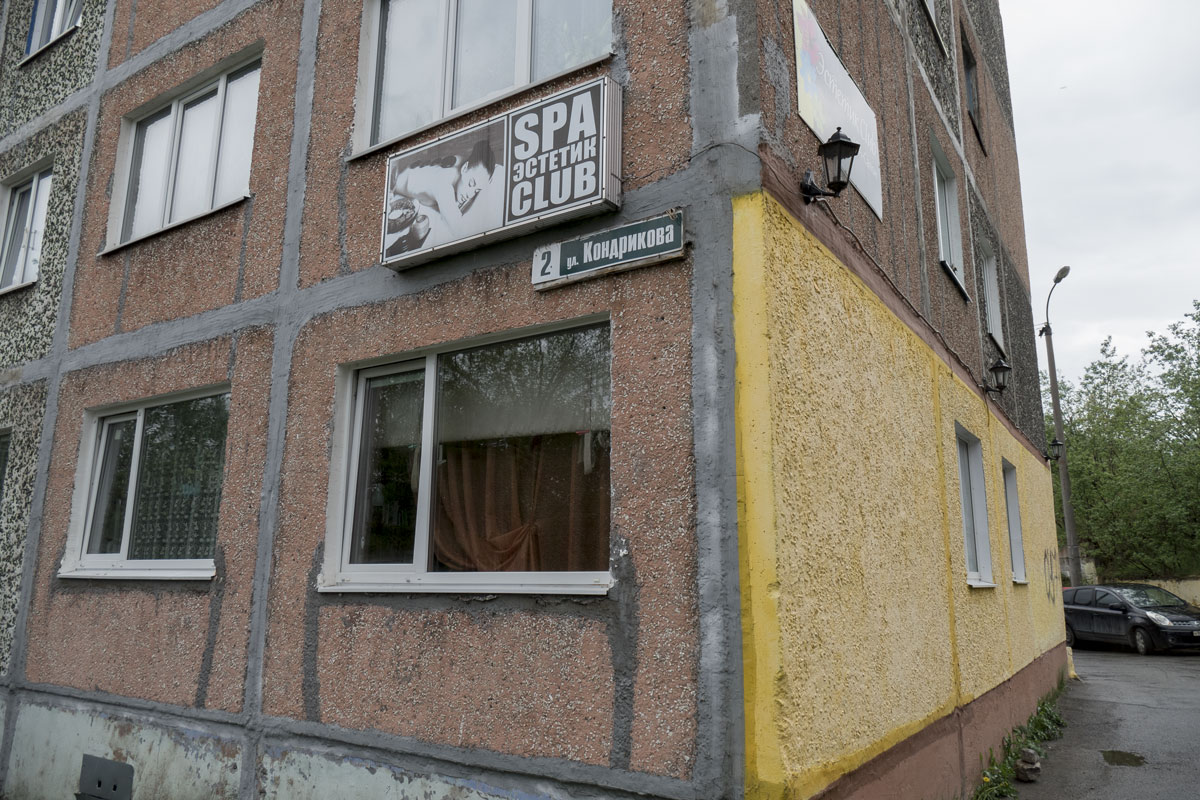 It would be better if a courtyard was found.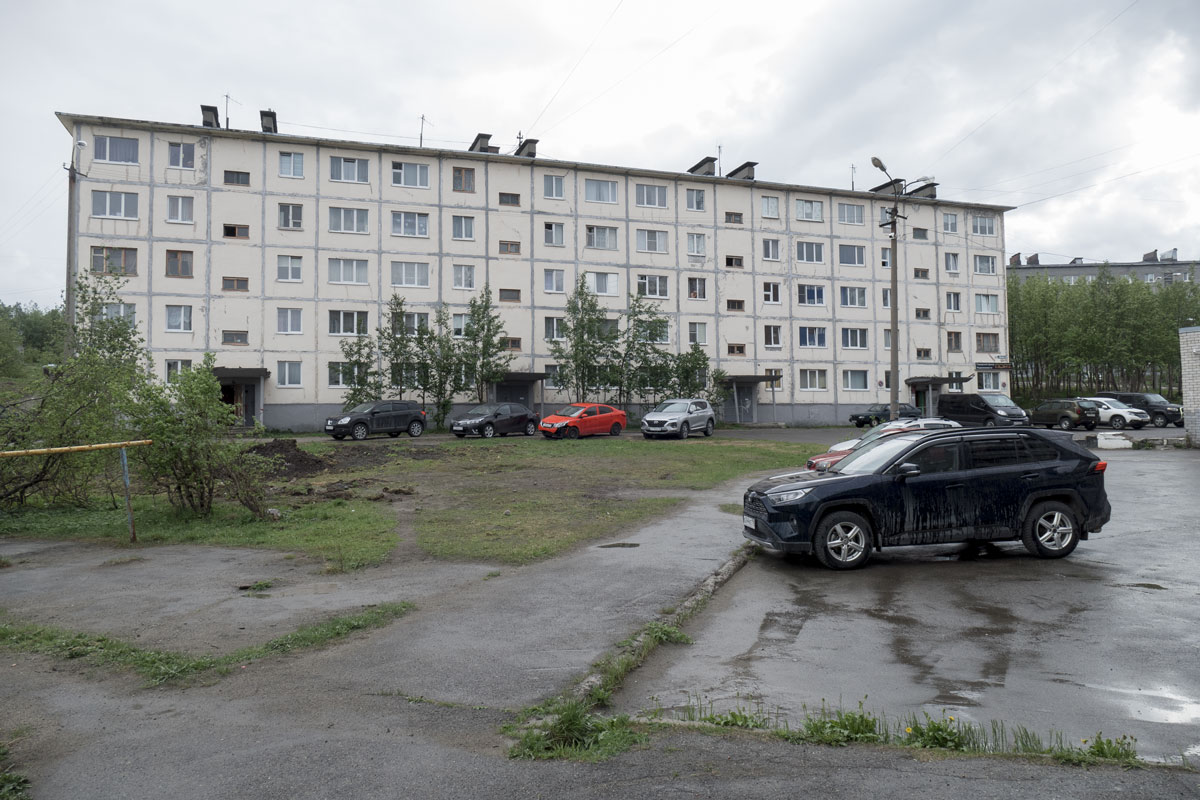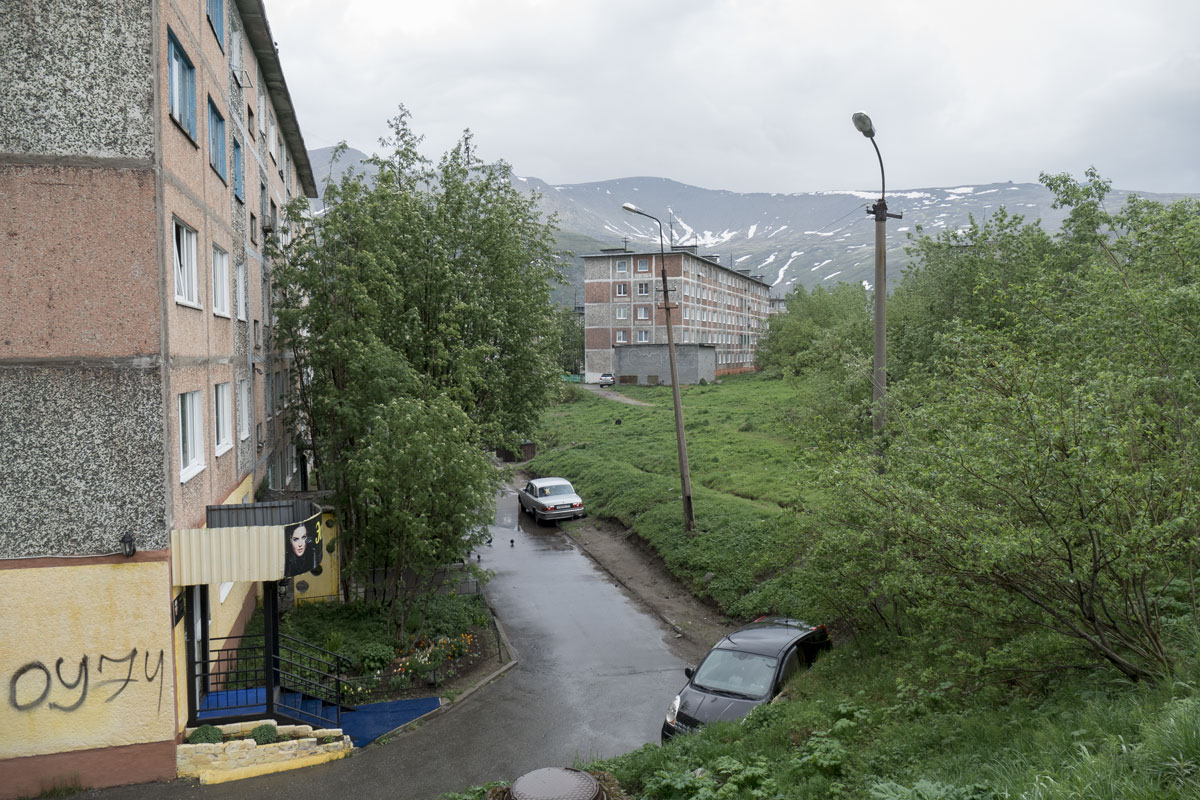 The population of Kirovsk is poor and has alcohol problems. In 50 years, the number of residents has almost halved.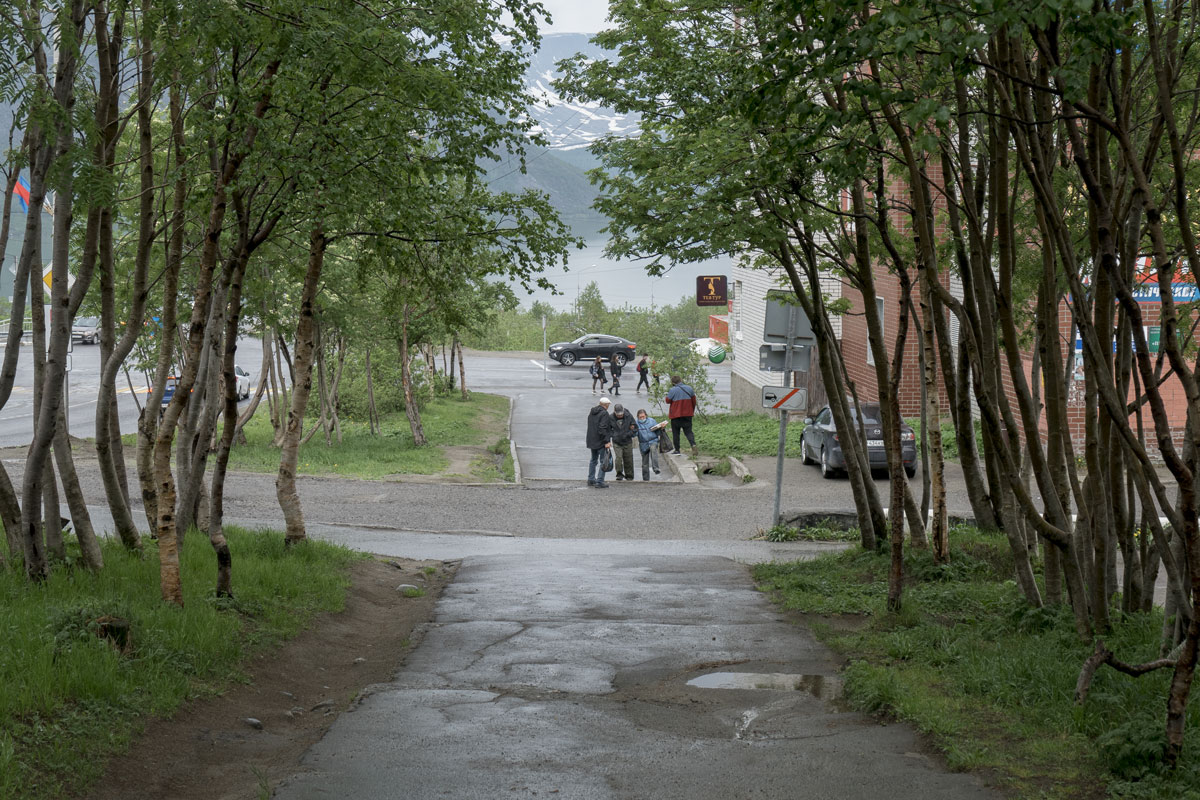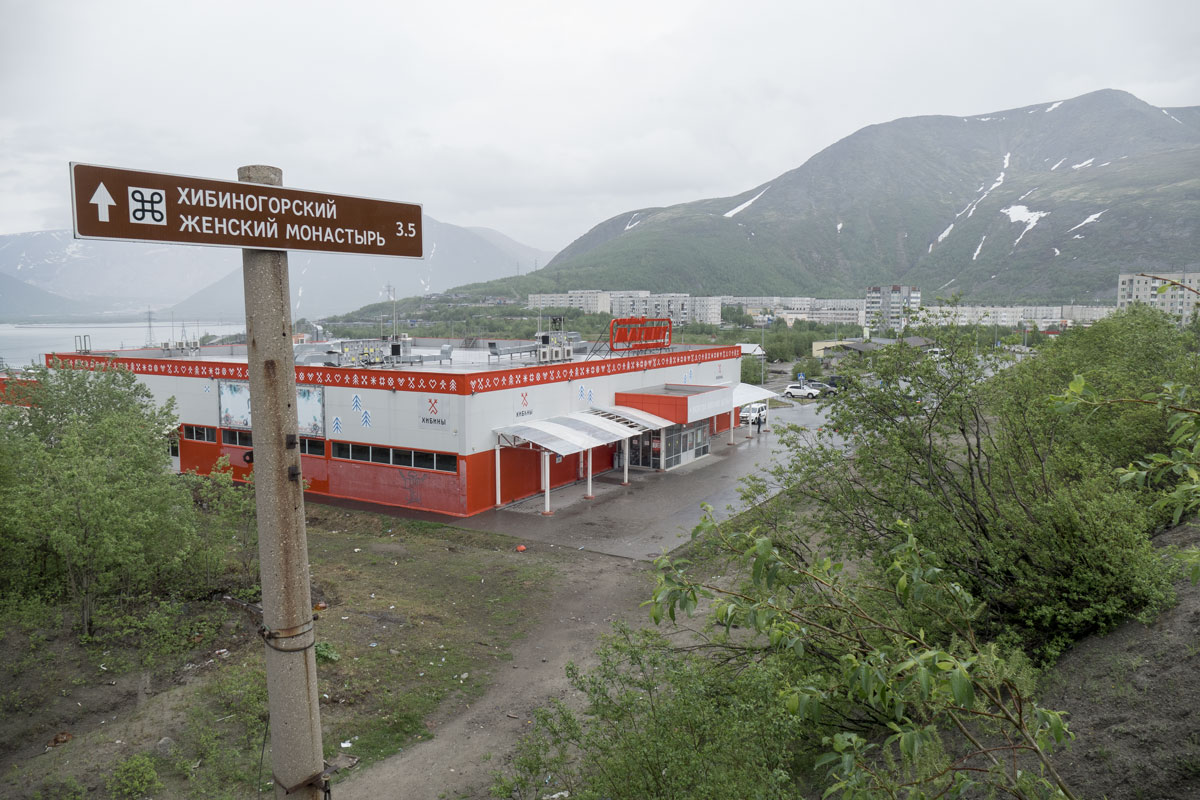 And no mountains can alleviate the deep depression that reigns here.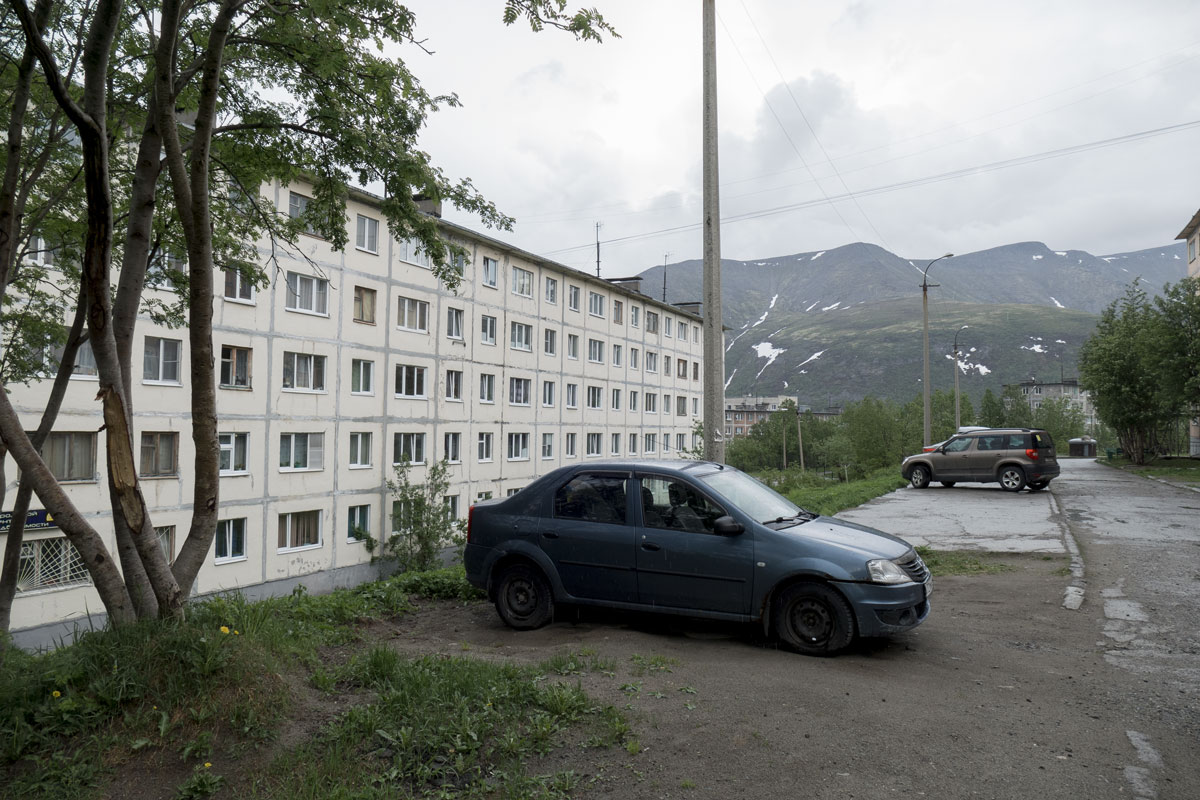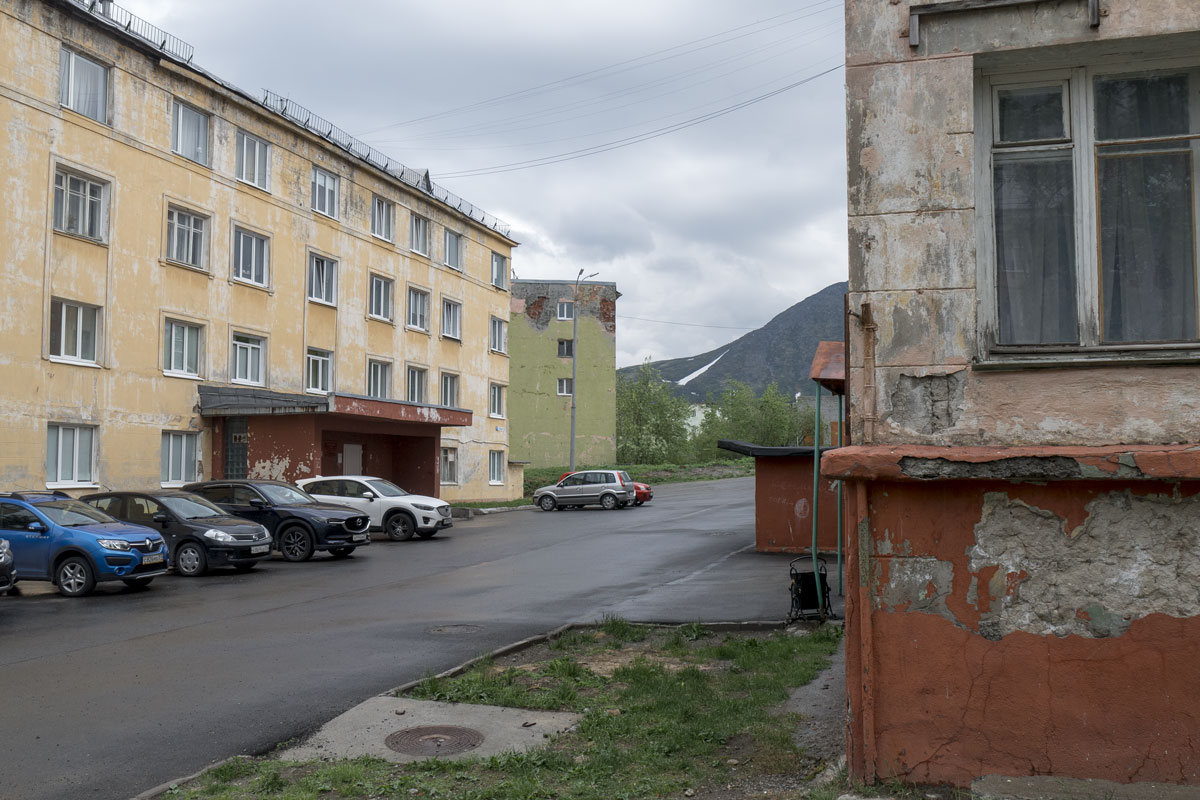 What a pity. The city has all the chances.