Kalyazin
A tiny town with a population of 12,000. Kalyazin is known for the Kalyazin Bell Tower. Everyone has seen photos of the flooded church.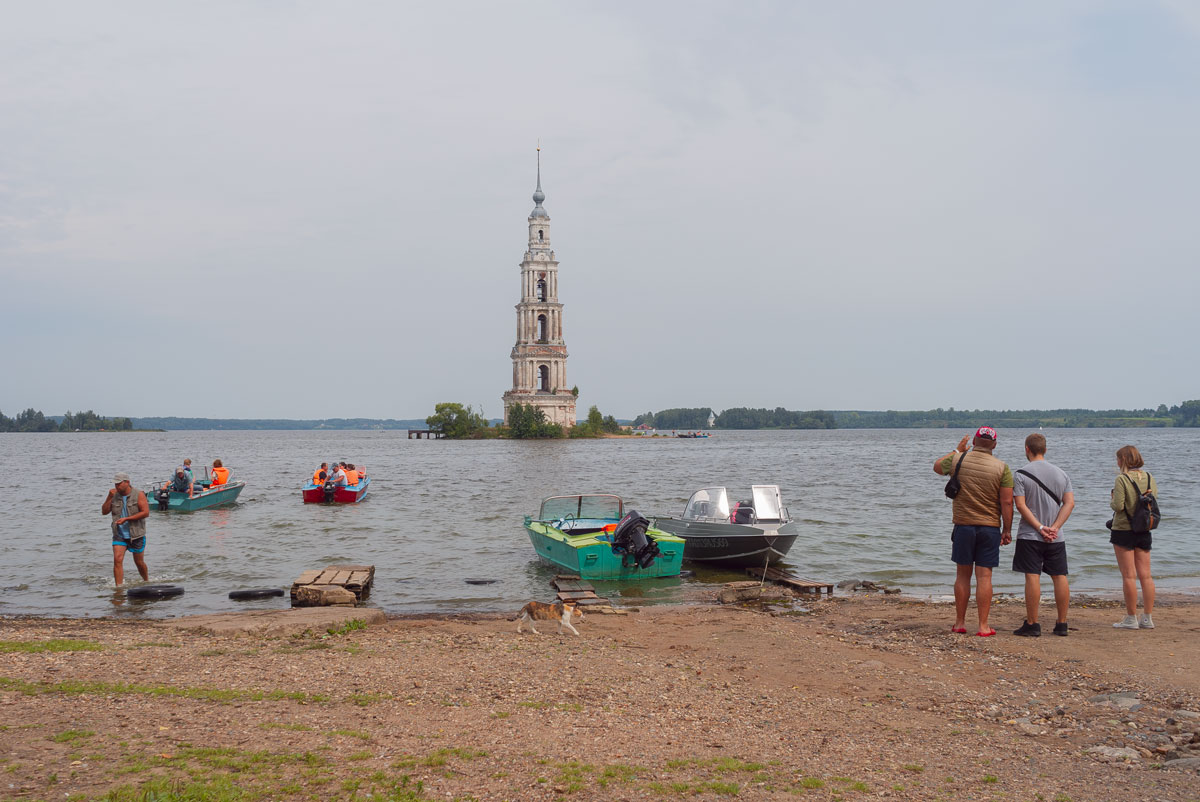 There is absolutely nothing left in the city because the damn Bolsheviks flooded the entire old town while building the Uglich hydroelectric power station.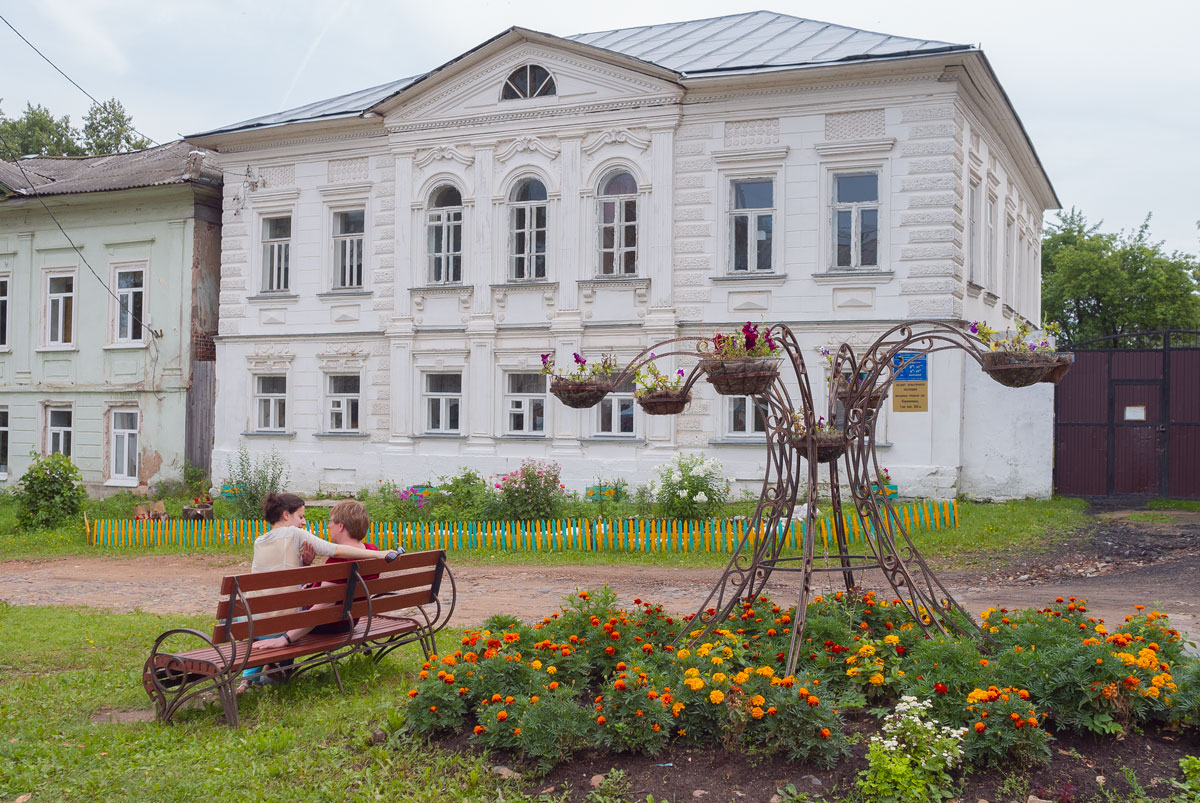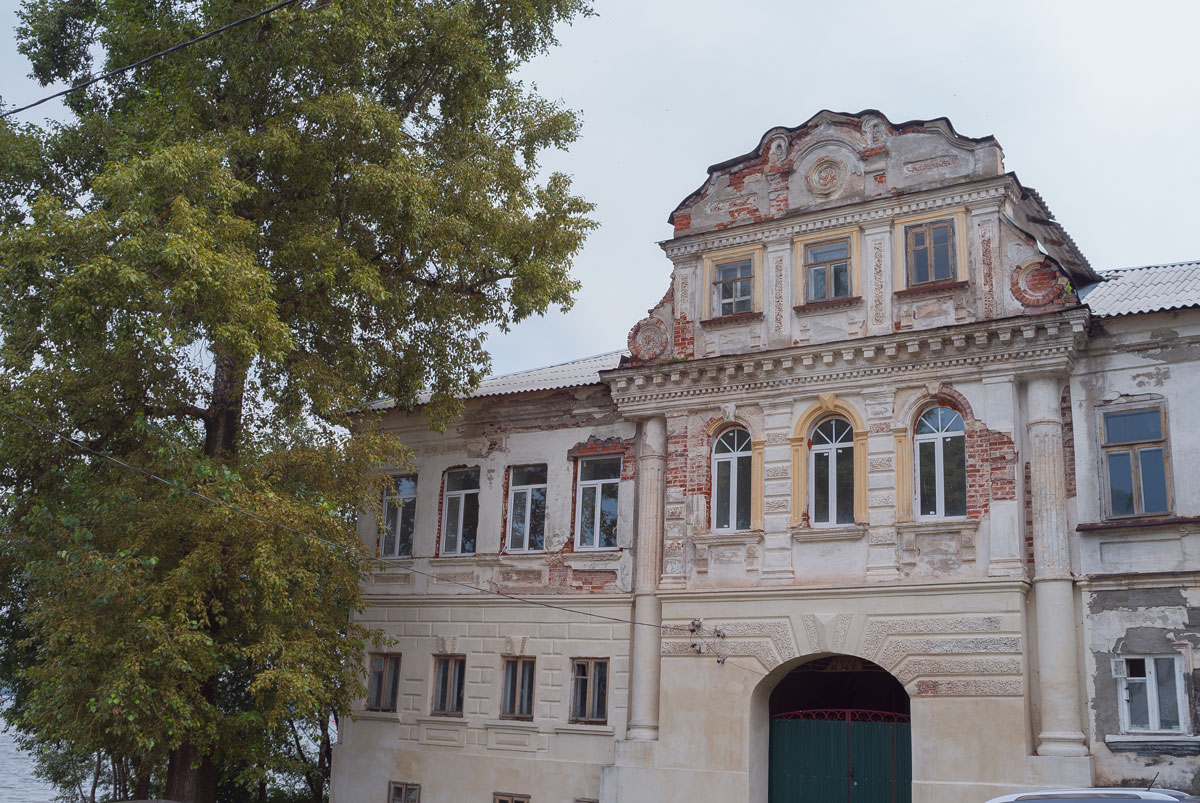 Kalyazin traders sell junk: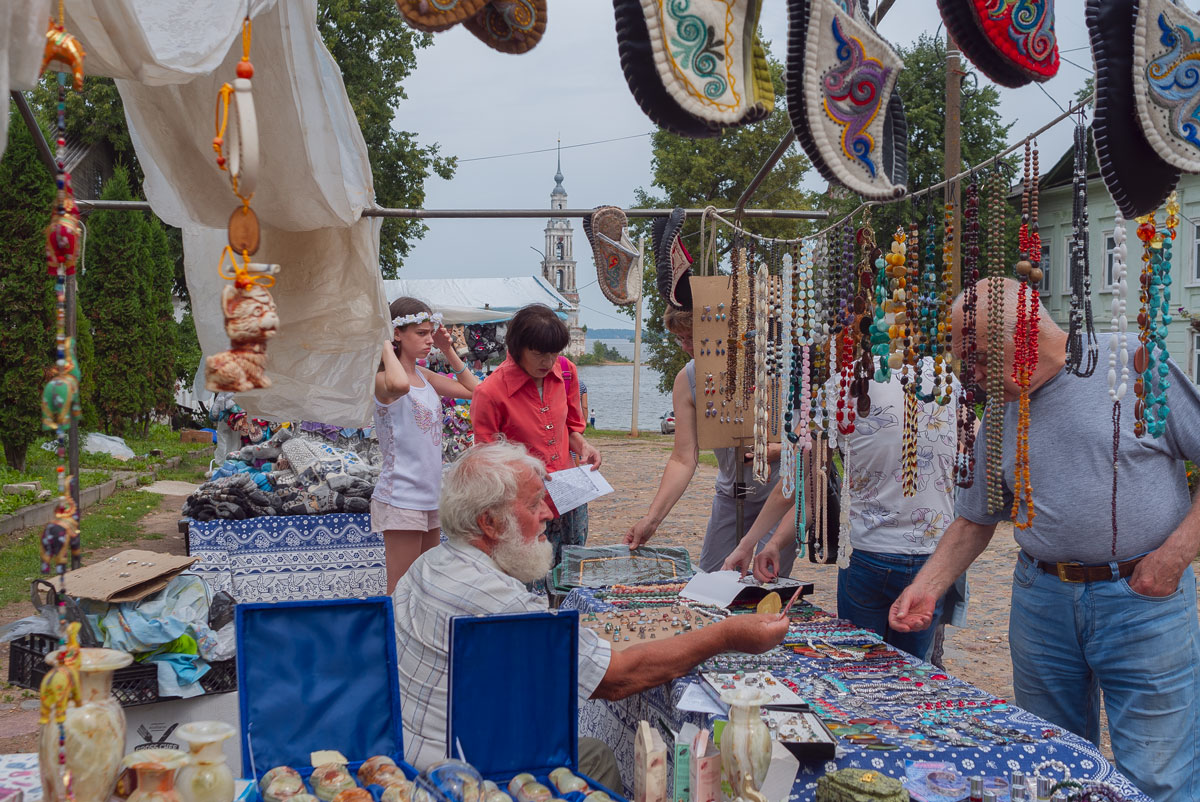 Marxism and Leninism are disintegrating.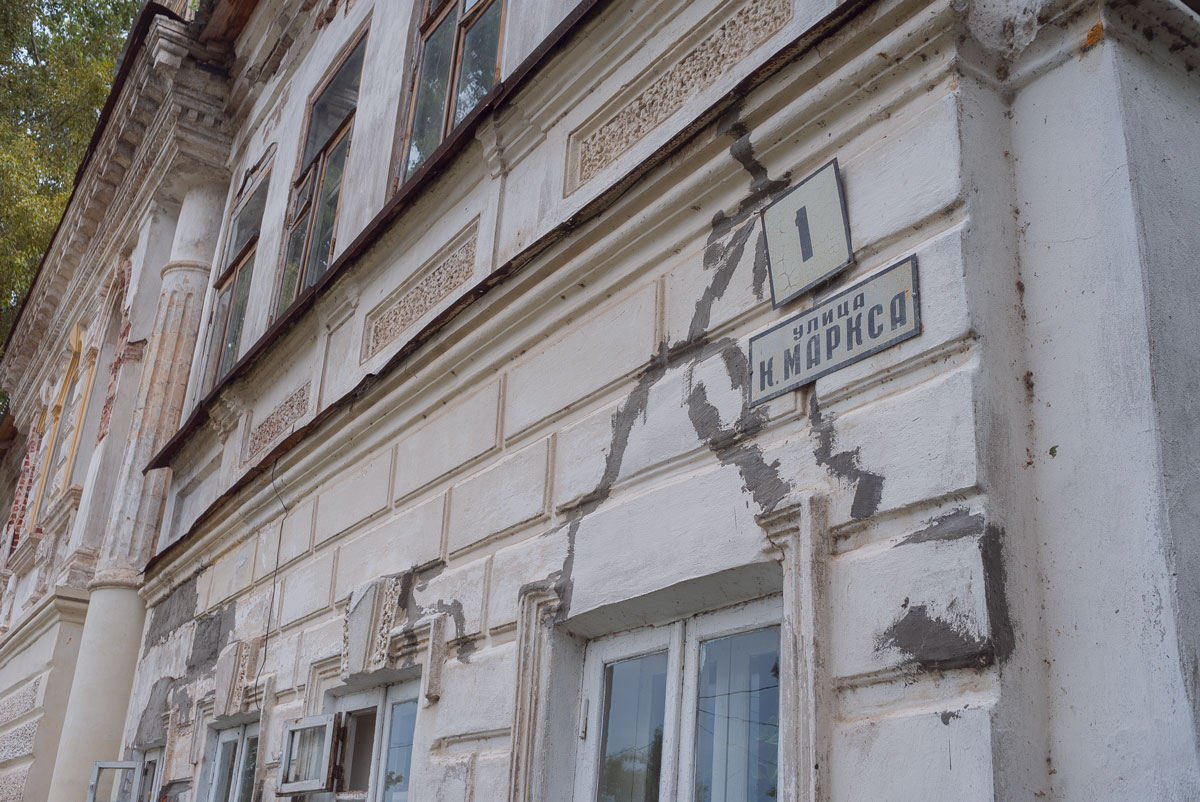 As for entertainment in the city, there is an exhibition of painted eggs.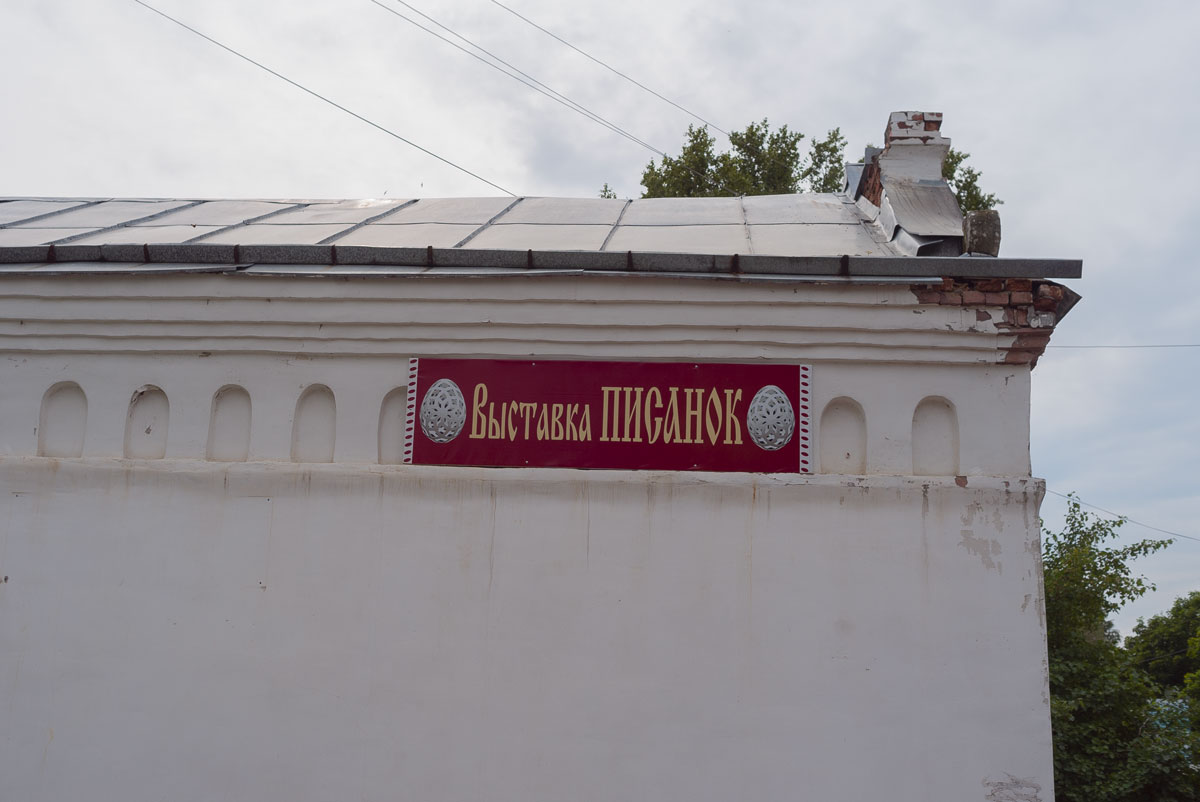 Streets in the city center: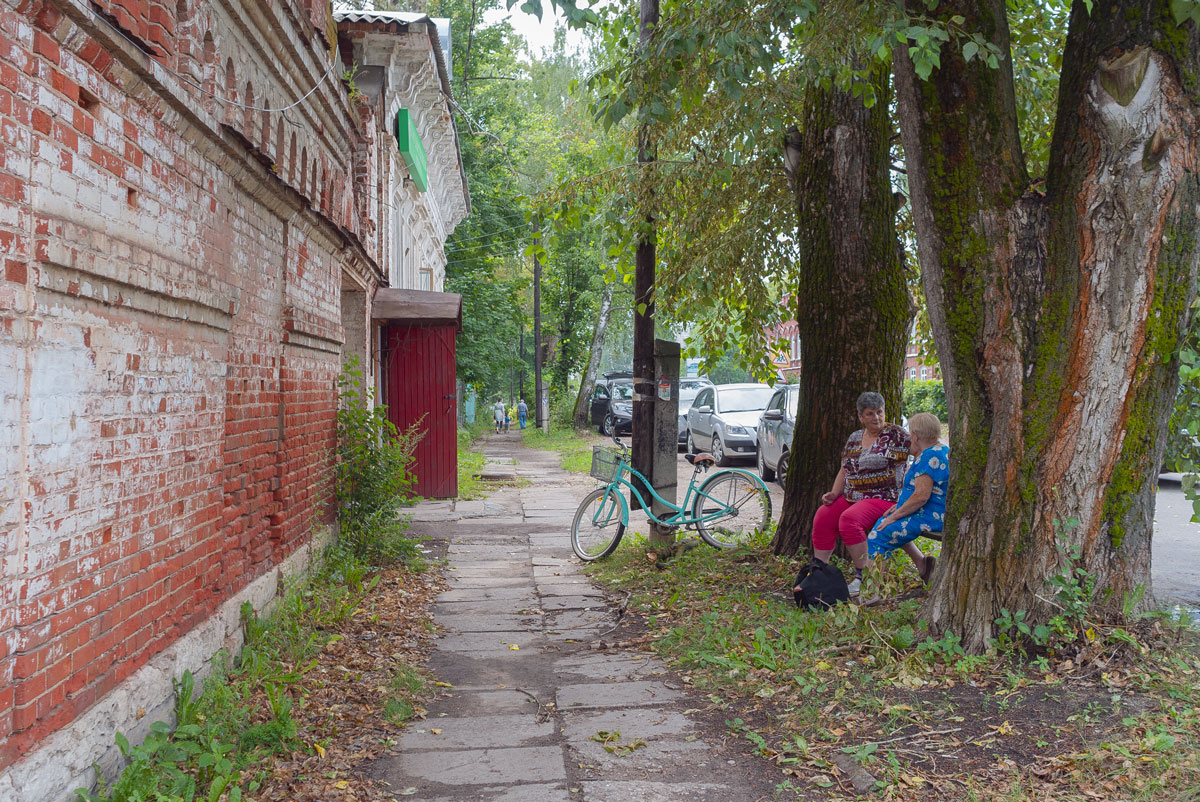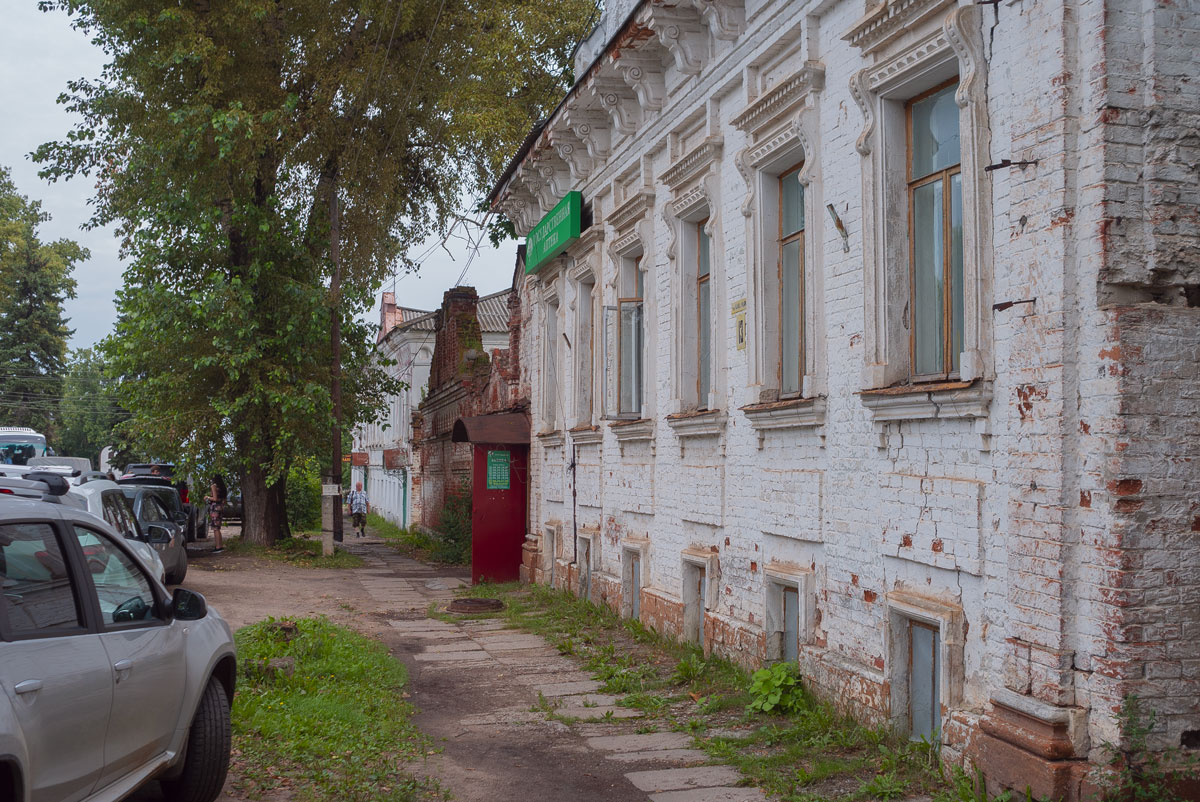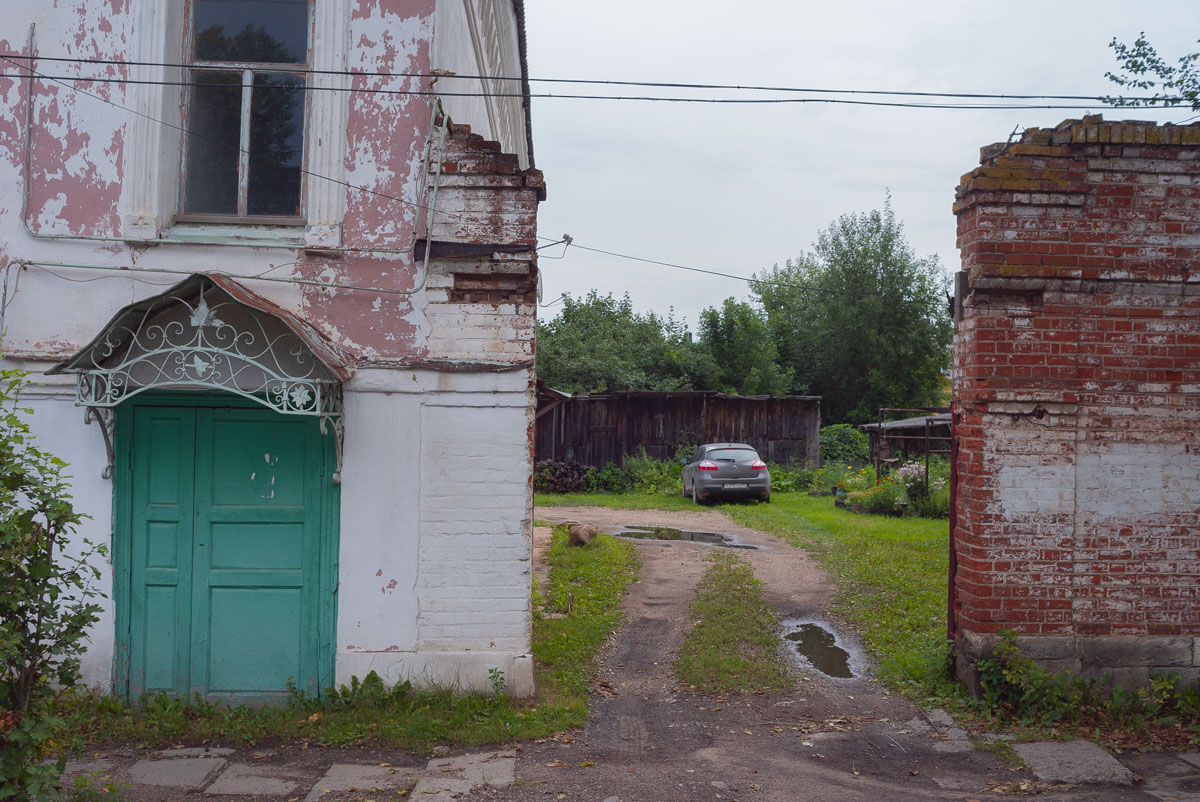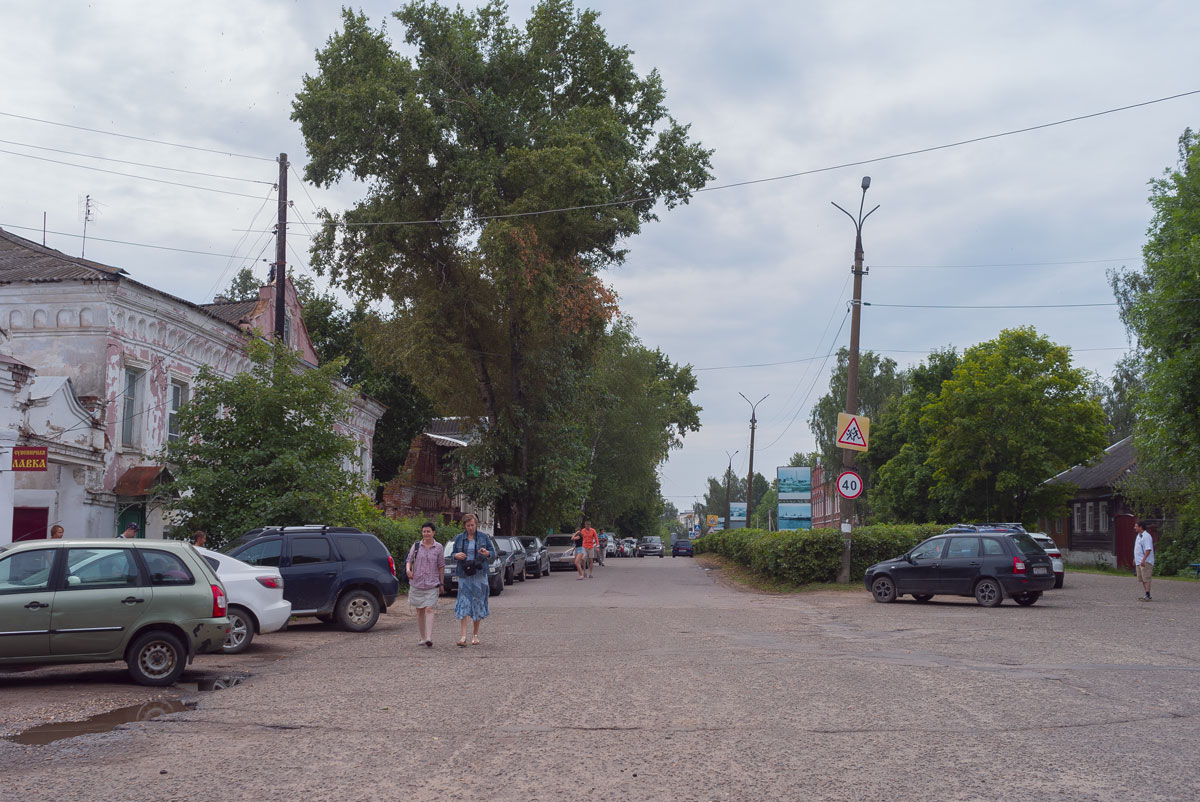 Kalyazin marriage office: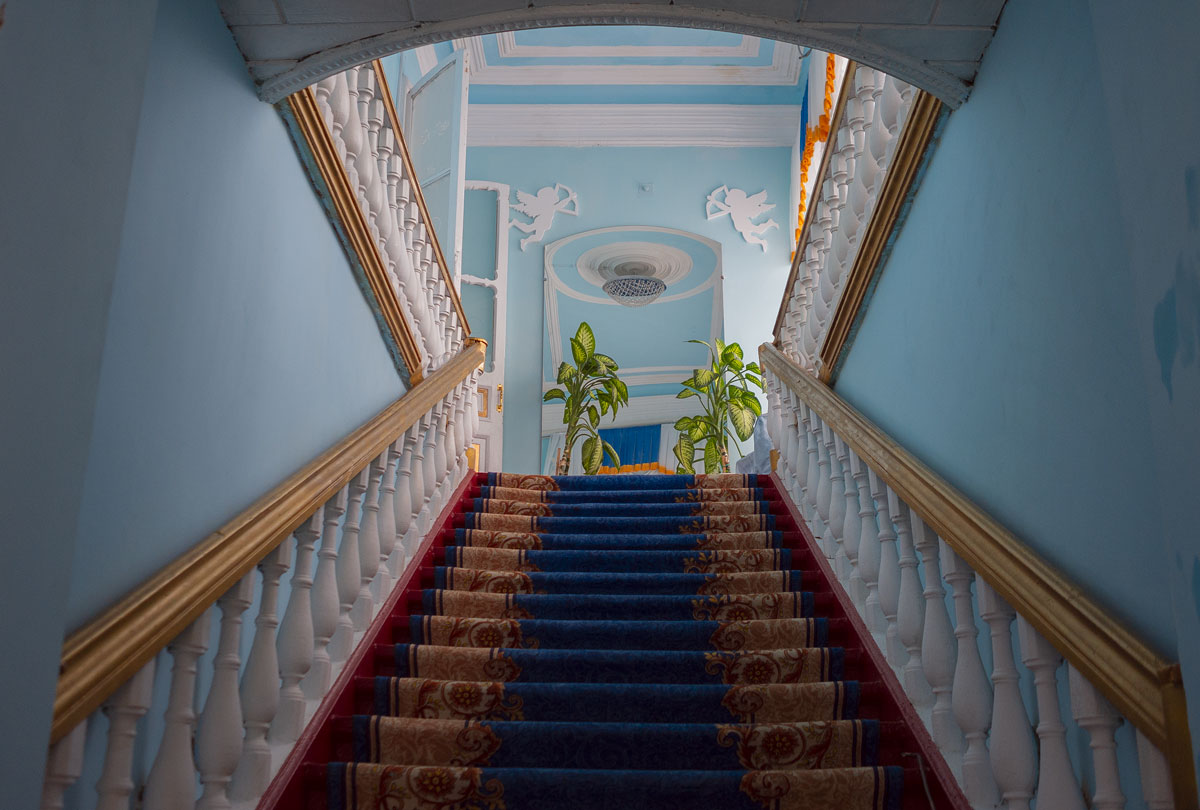 God forbid getting married in Kalyazin.
Uglich
Uglich is bigger than Kalyazin. There are 32 thousand people living here, but the streets are still in ruins.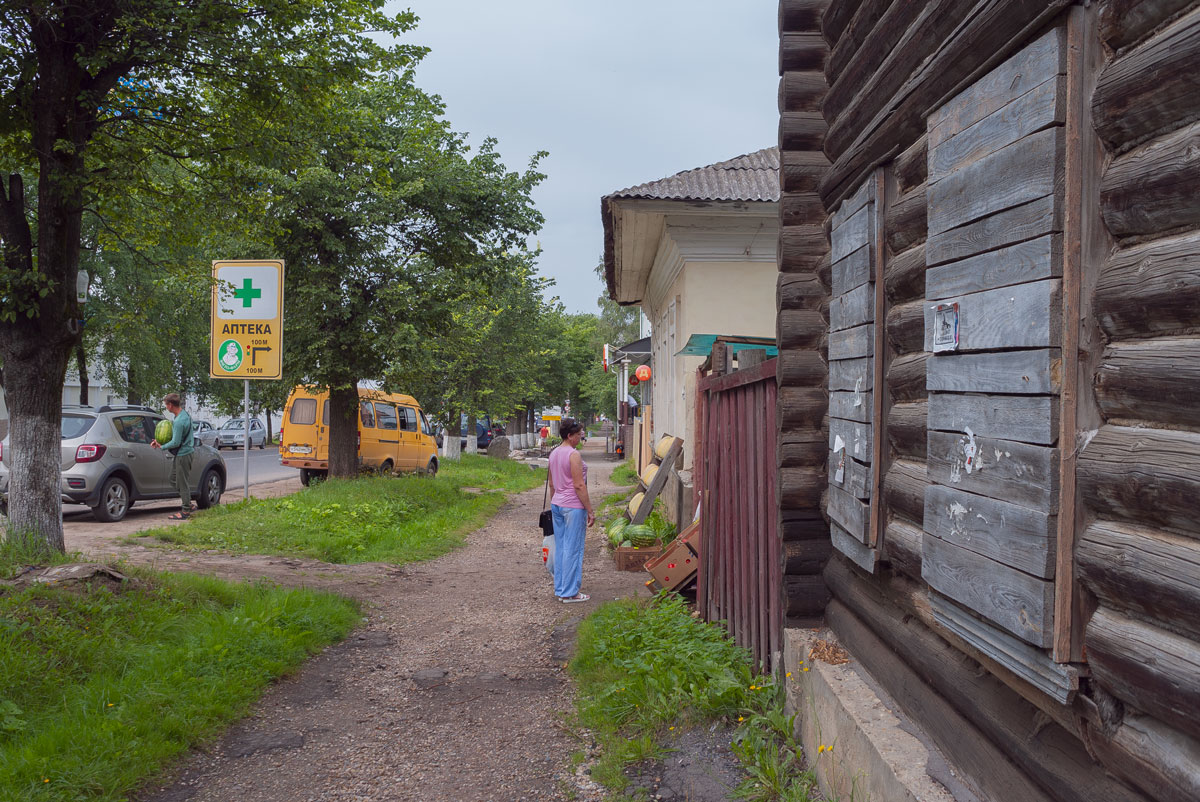 There are a couple of places to see in Uglich. The local Kremlin has preserved a building from 1480, which housed the chambers of the Uglich princes. Prince Dmitry, the son of Ivan the Terrible, lived here.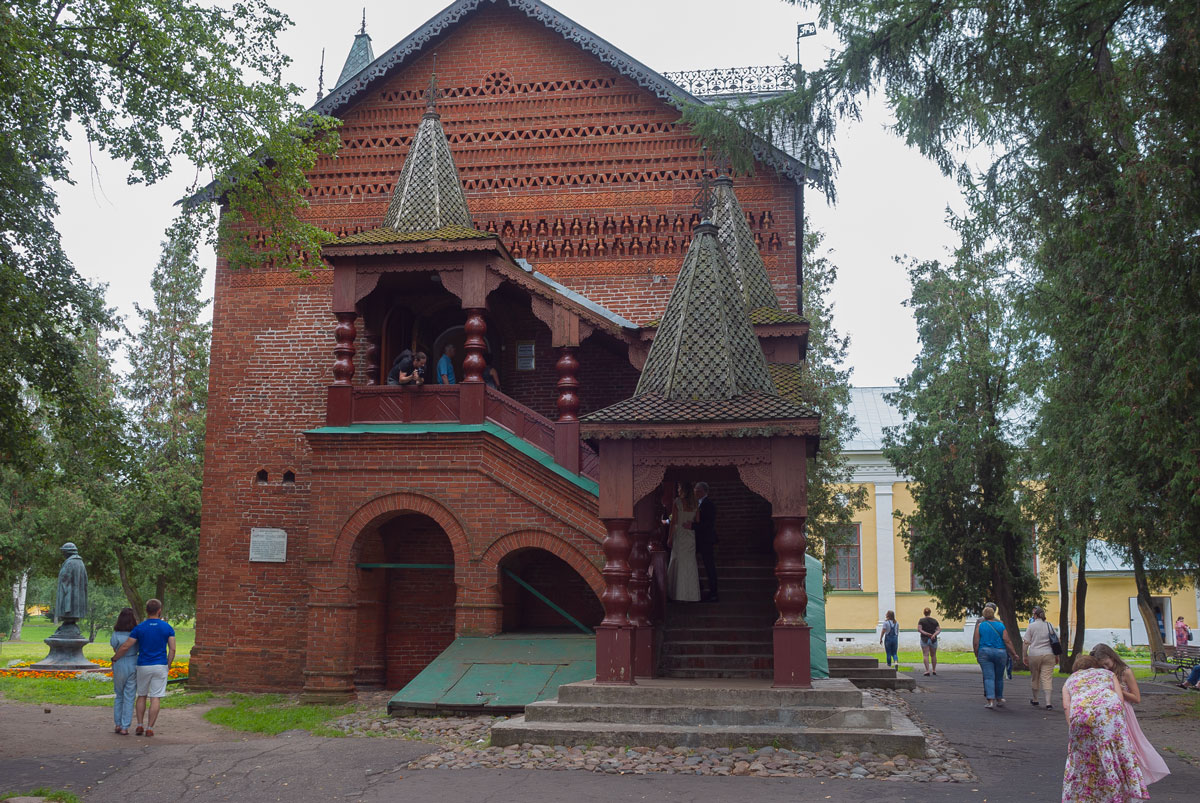 The rest of the buildings in the Kremlin are not particularly interesting. Another cathedral from the 18th century.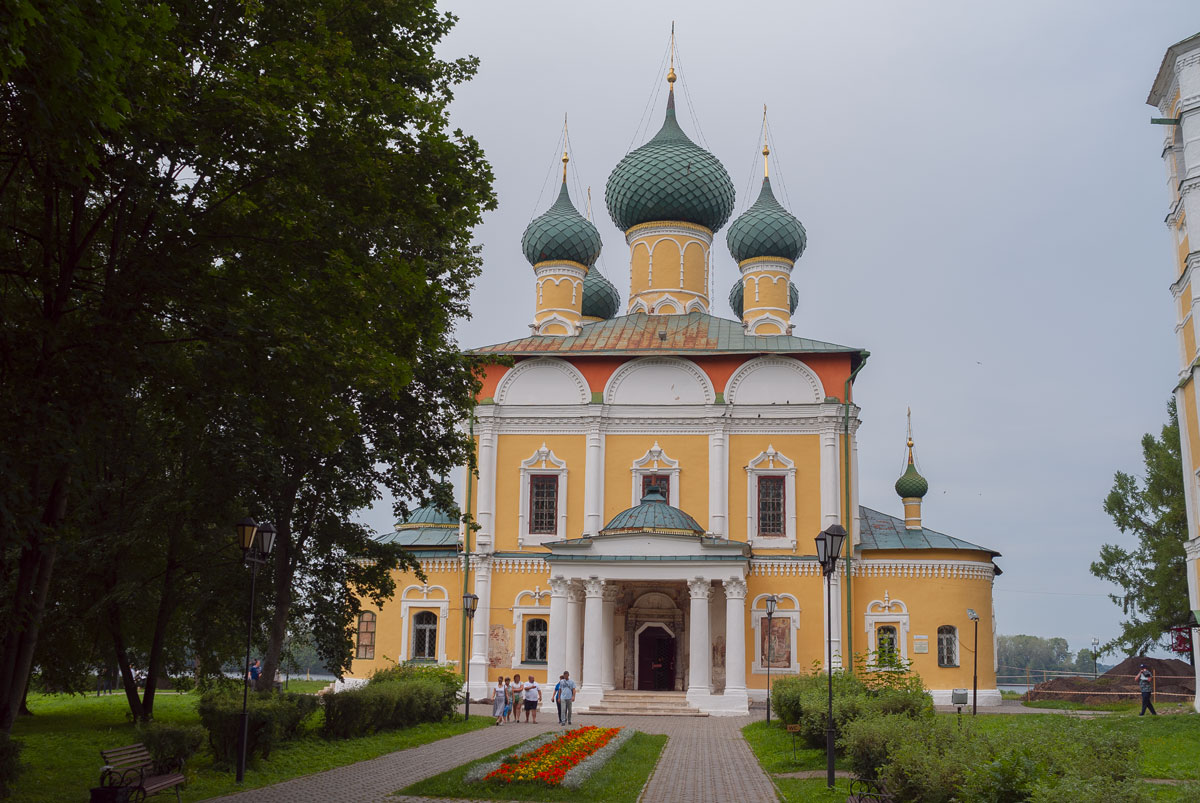 Street art inside.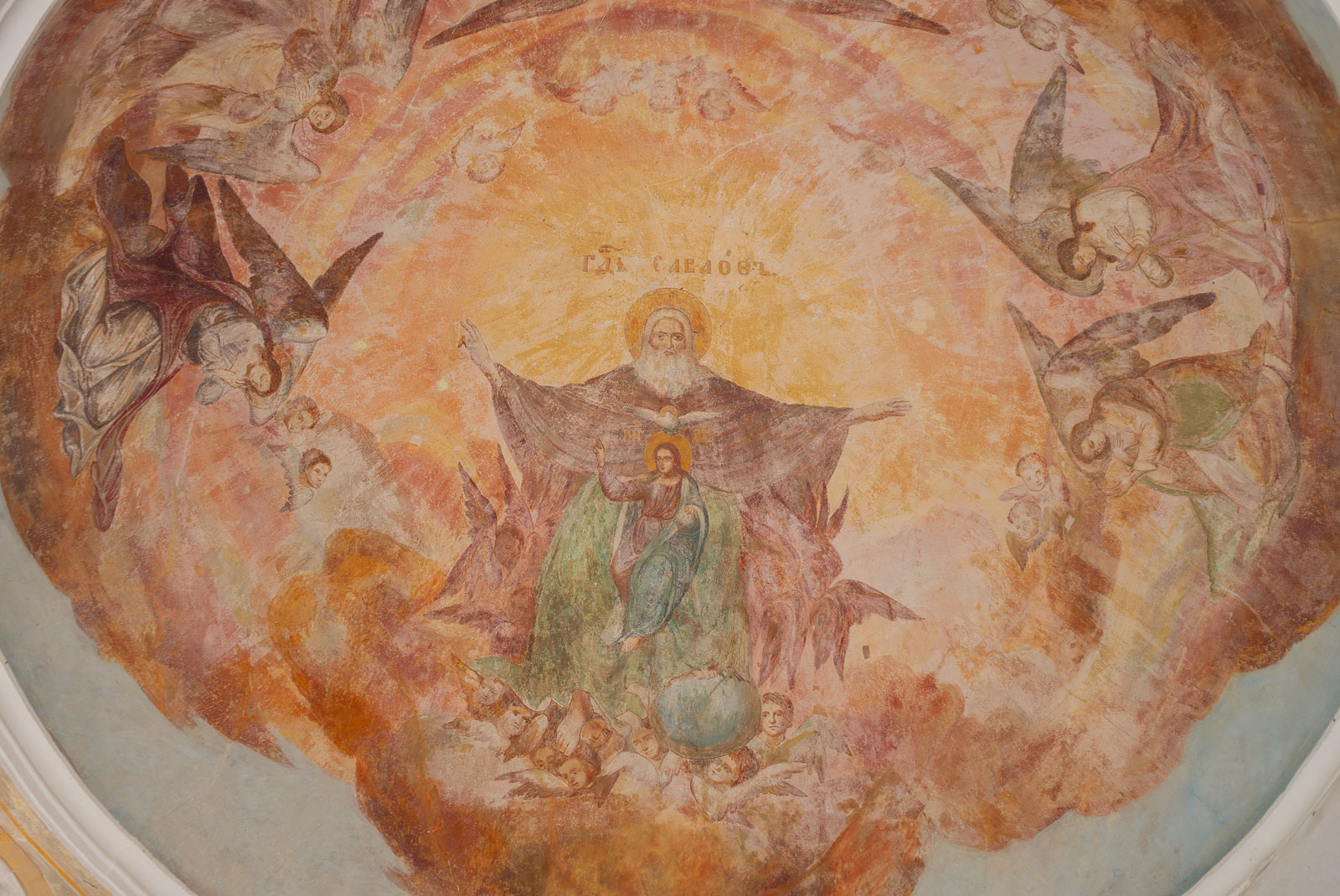 The building of the city council.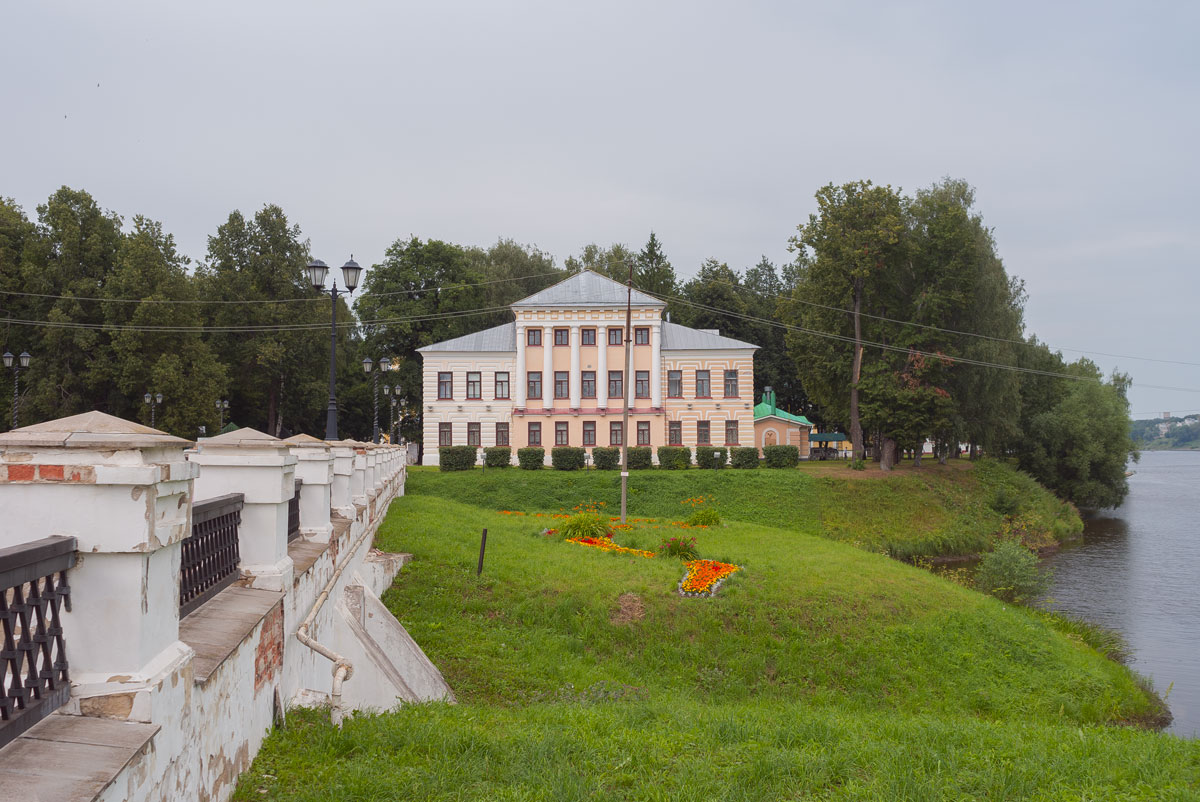 A cool wooden house.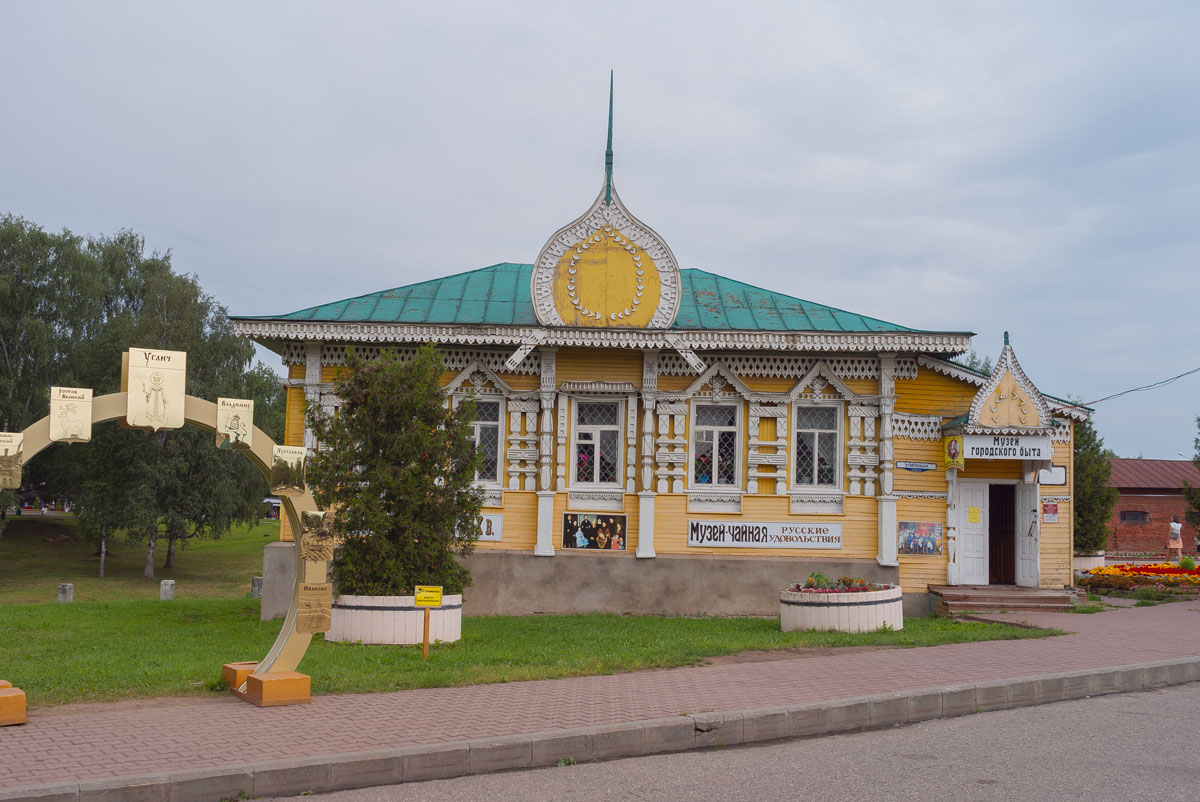 In the center of Uglich, there is a square that has been inherited from the USSR — it is evident from the pointless emptiness flooded with asphalt where marches in honor of endless days of labor and their metastases once passed.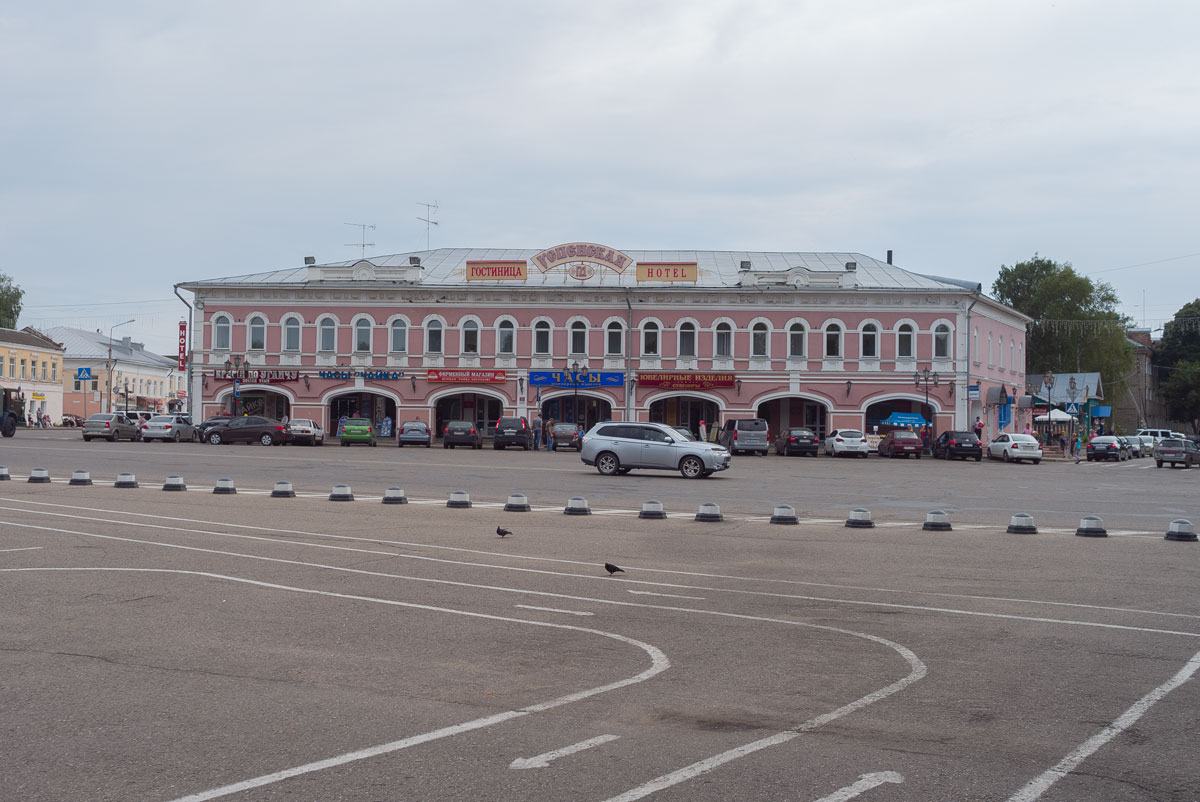 The city is so poor that there is not even enough money to install roofs on bus stops.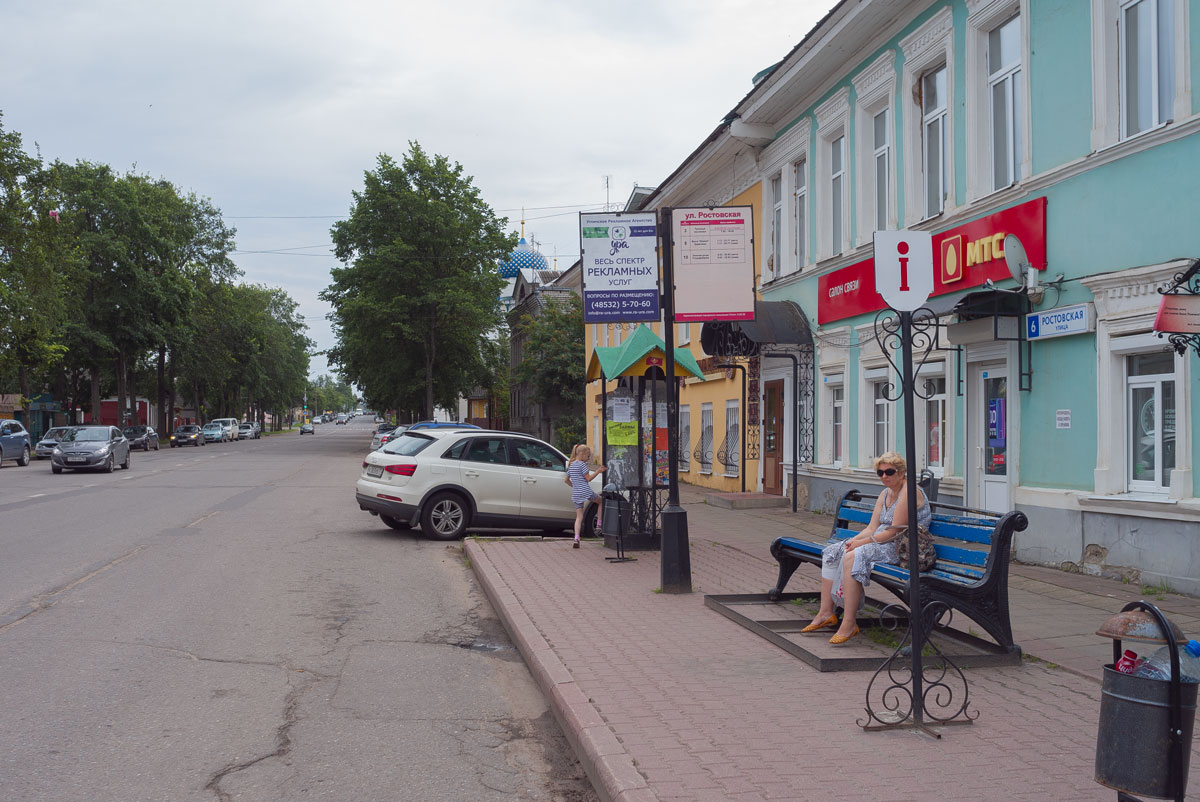 Never mind the bus stops, there is not enough money even to lay decent paths in the dachas of the Orthodox priests.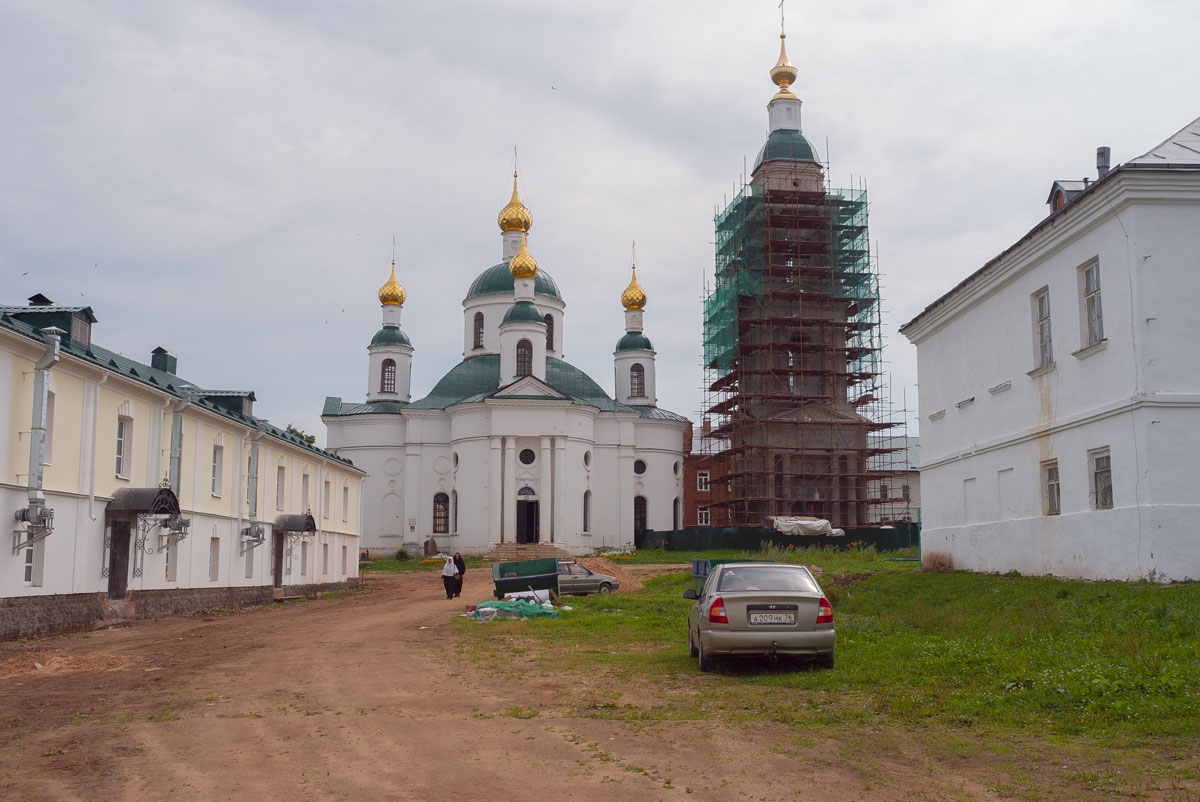 It is unclear who and why built a giant hotel "Volzhskaya Riviera" in Uglich.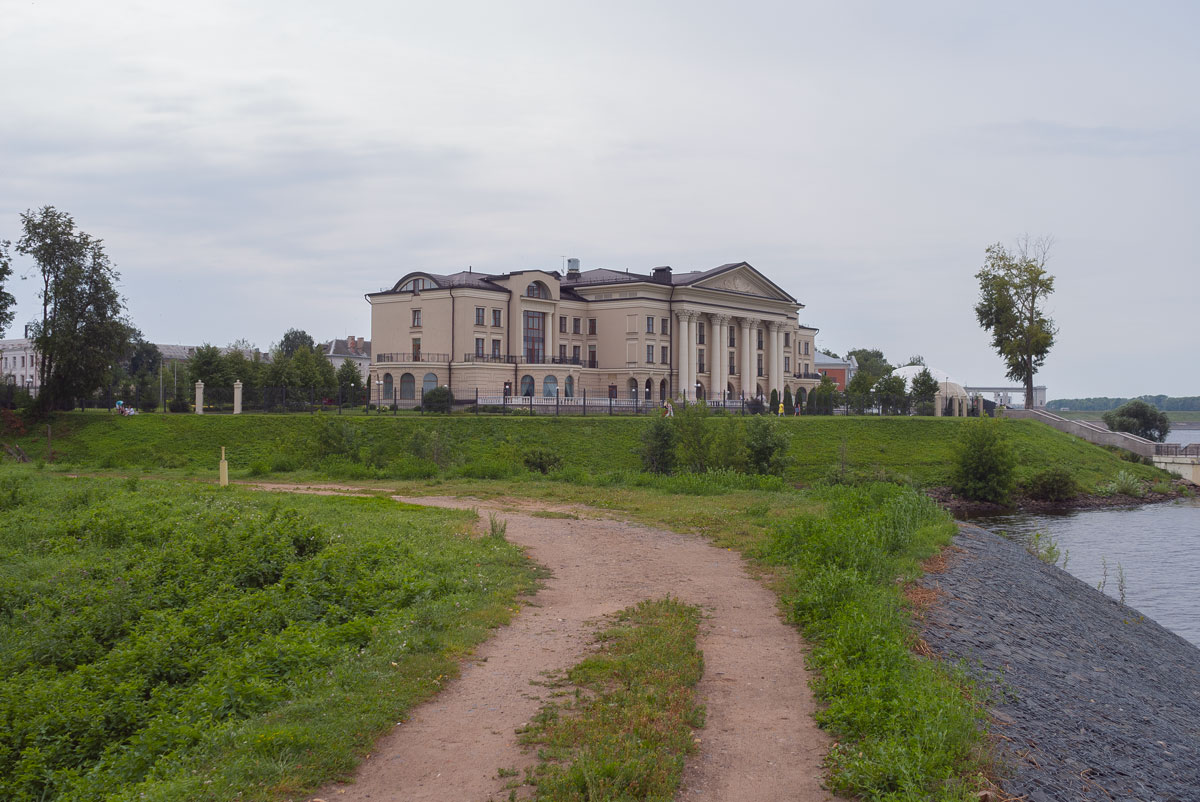 God forbid being born in Uglich.