Vladimir
Somewhere at the entrance to Vladimir, the traveler is greeted by a "triumphal arch" with awkward handwritten inscriptions and strokes on the theme of the Great Patriotic War.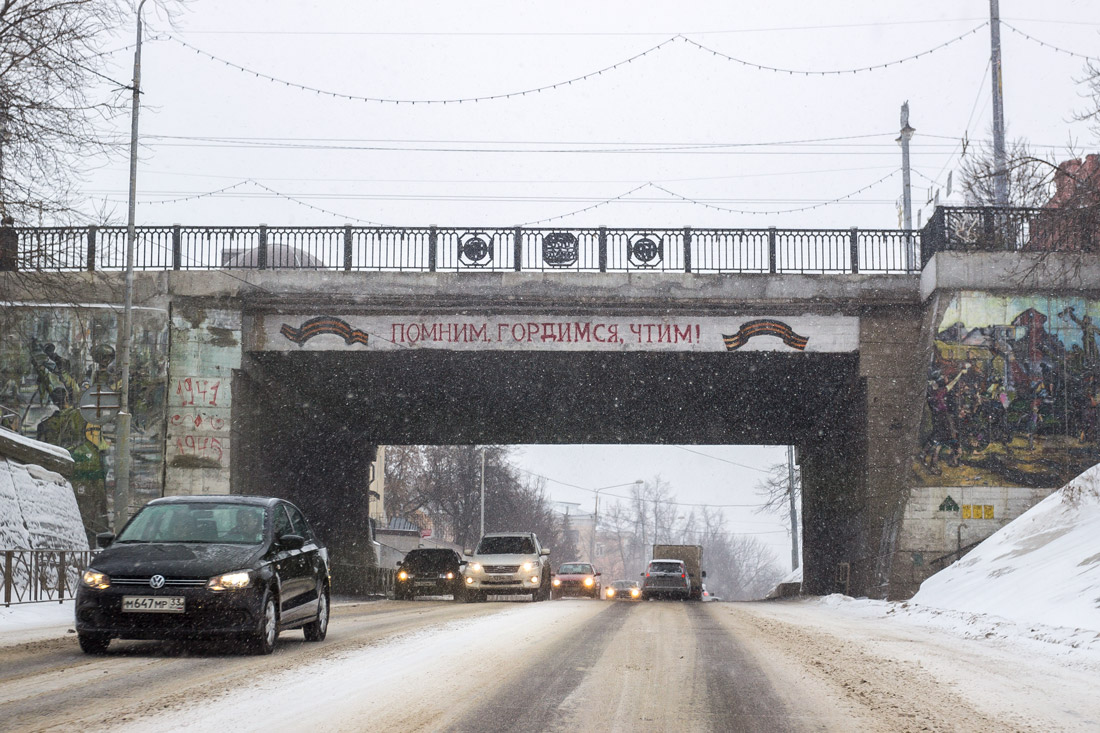 The city center is quite modest. The sidewalks are paved with tiles, and there are some, albeit not very impressive, trees planted along the road.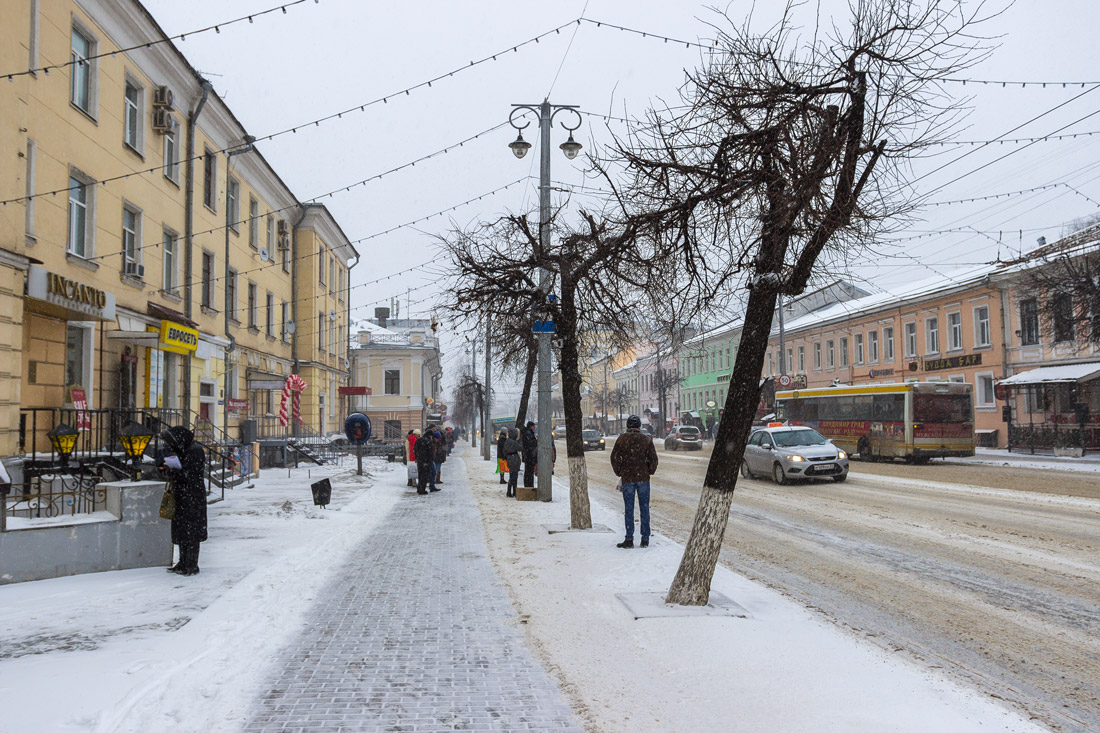 The buildings in the center are not taller than three floors. After New Year, they haven't had a chance to remove the road decorations yet.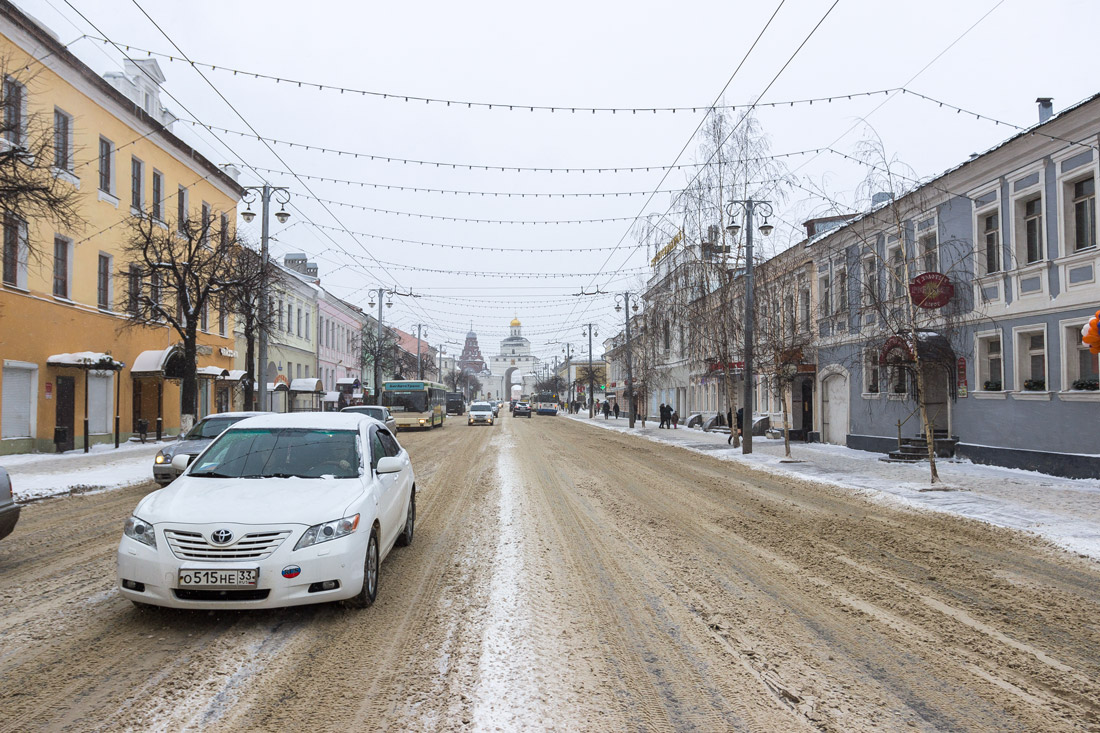 Most of the buildings along this street are occupied by various bars, restaurants, and cafes. The establishments are quite good. In a few places, you can even find original interior design and menus.
The facades have been renovated, and there is very little advertising hanging.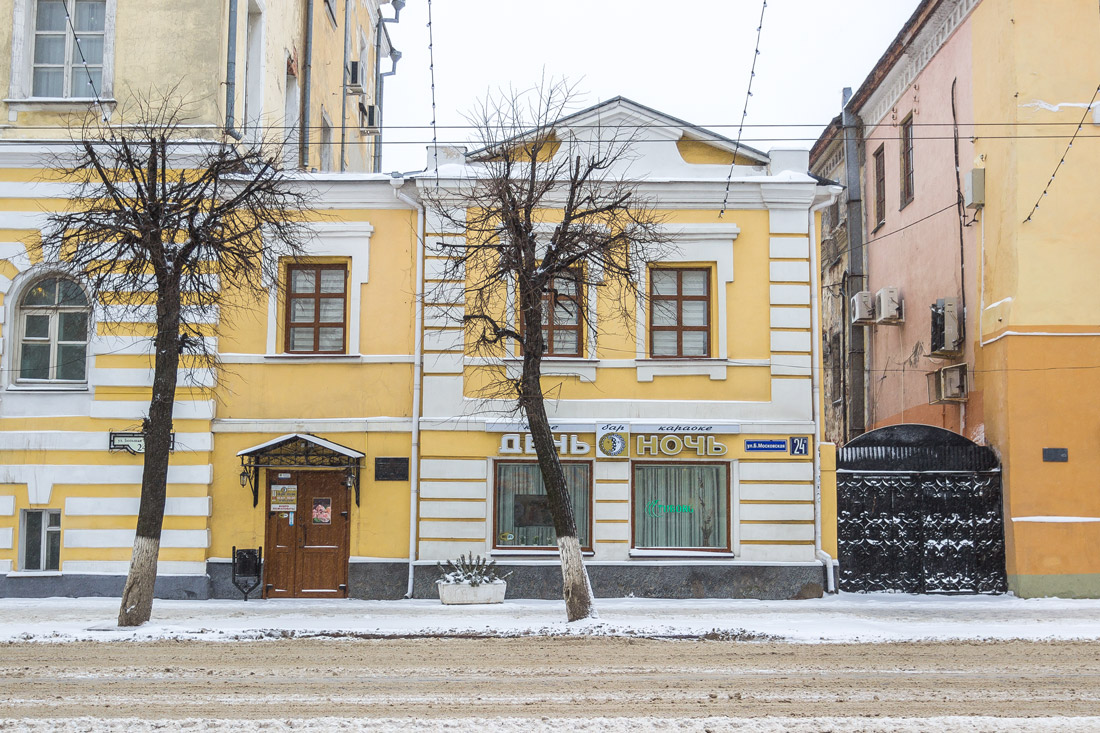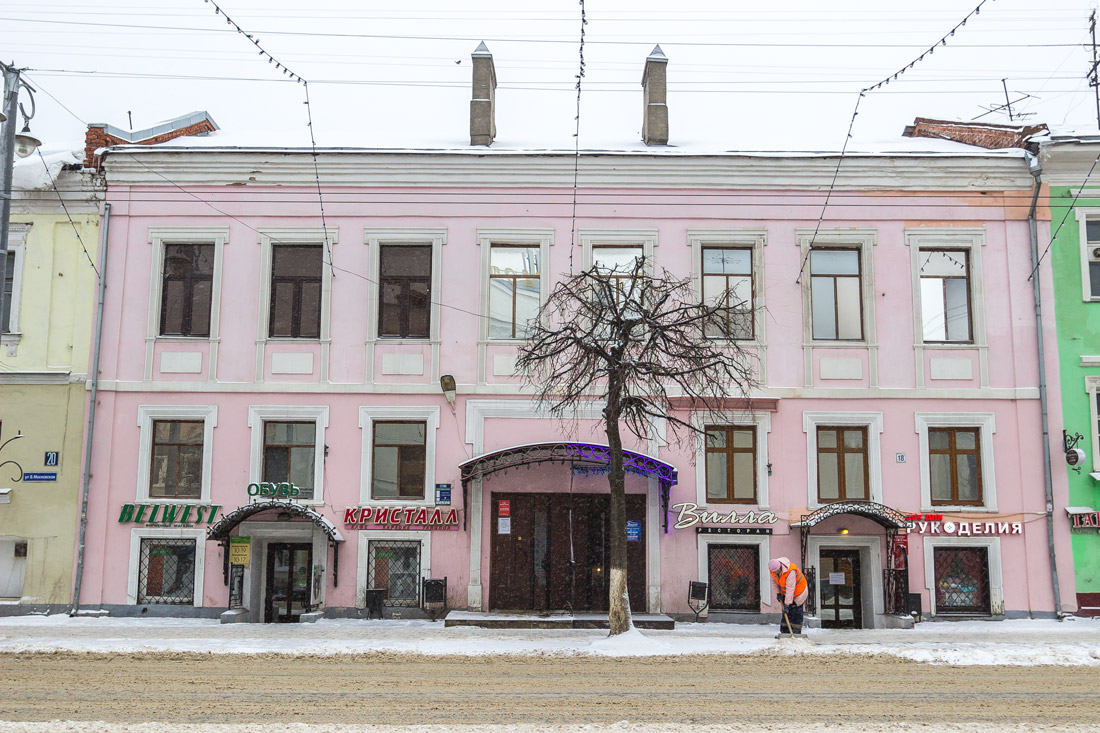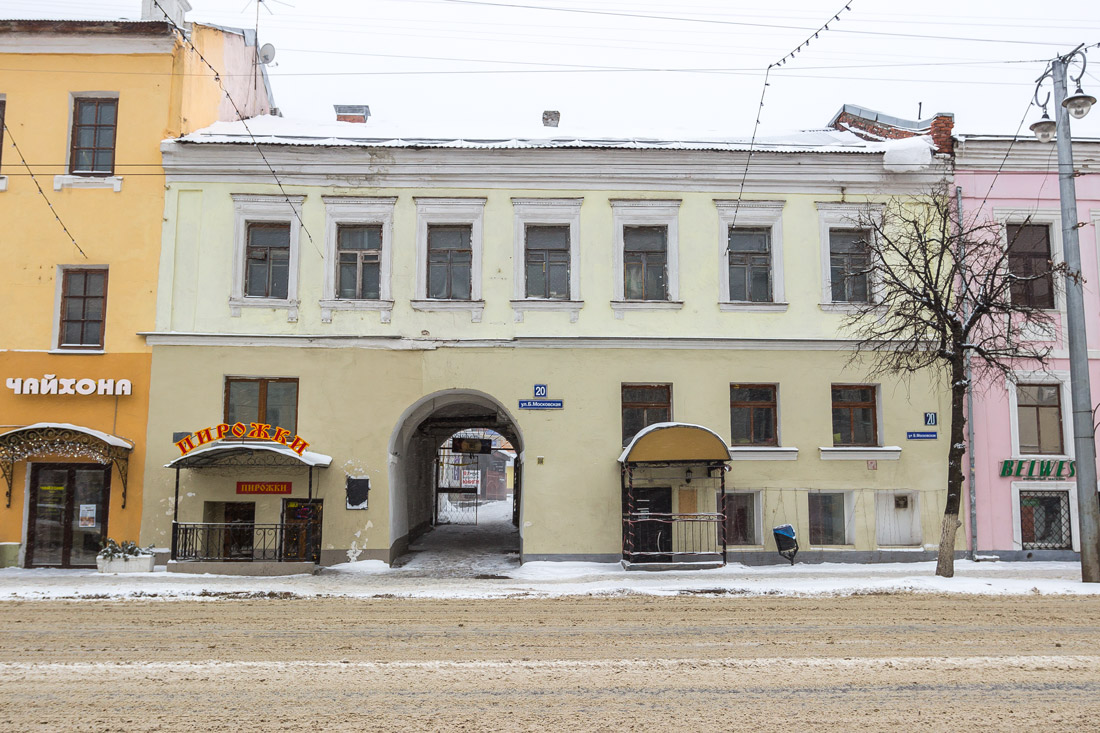 Another street in the center of Vladimir. The yellow building on the left is a large shopping center.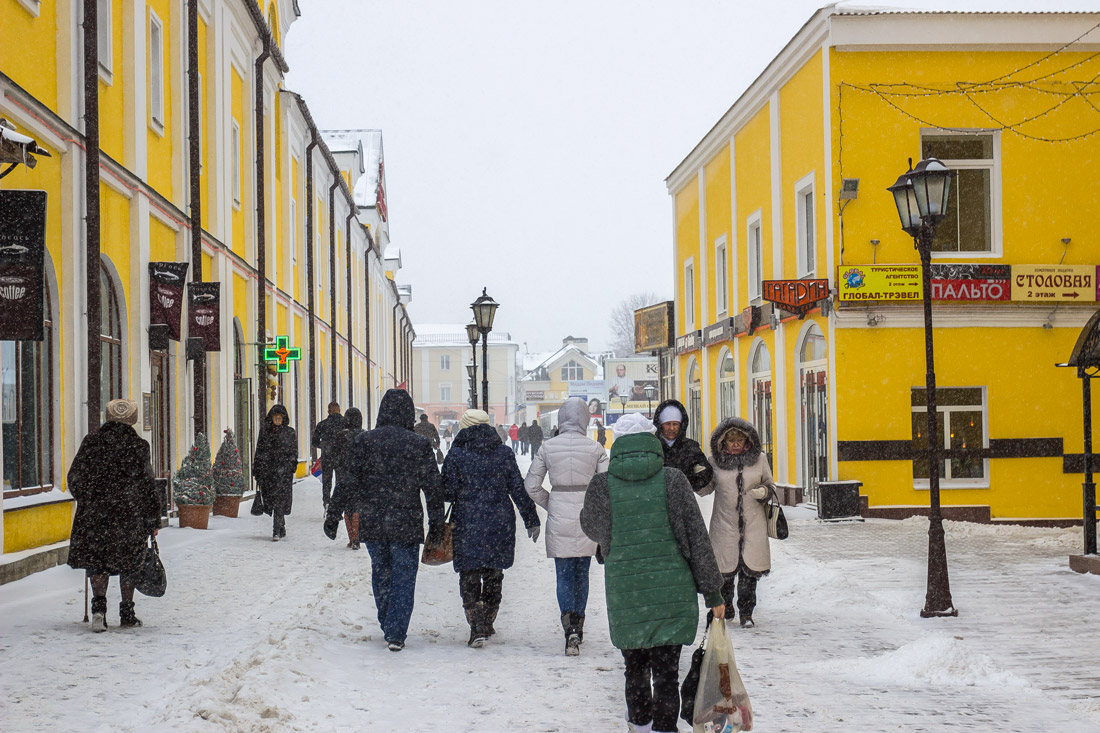 A rather pleasant house.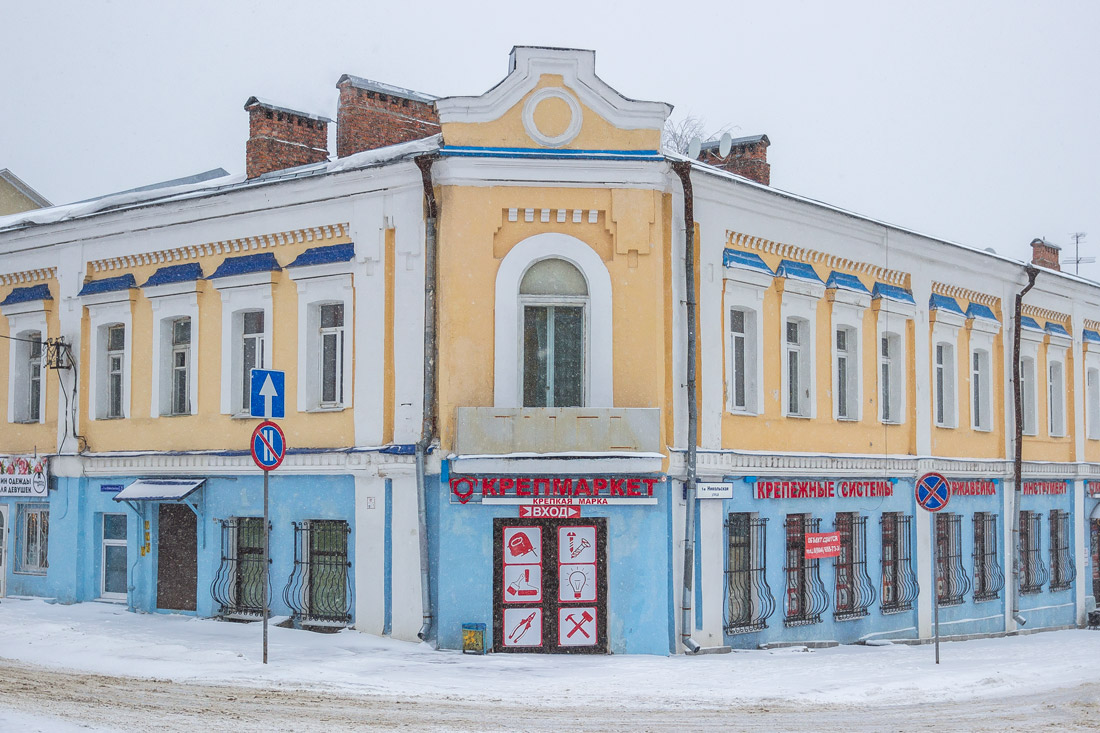 Another one, made of wood.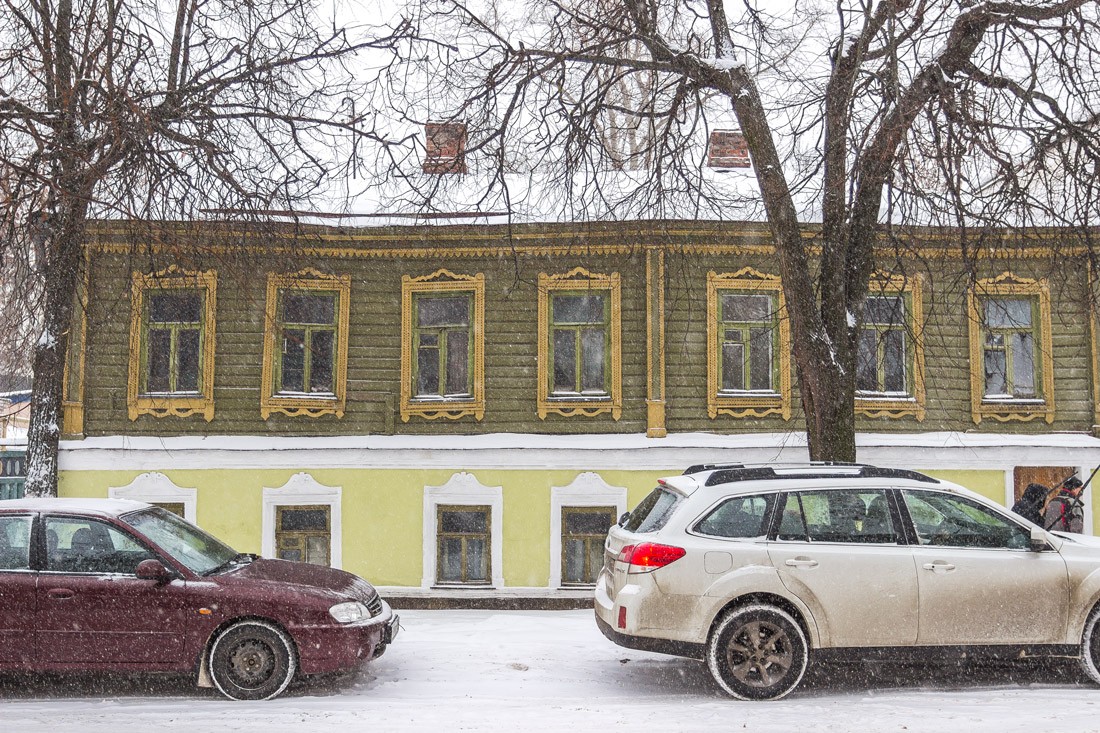 There are many neat houses in the center of any city. But we know what lies behind the beautiful facades. It's enough to just go under an arch like this one, leading somewhere into the distance, along an endless snowy road, to enjoy some shish kebabs.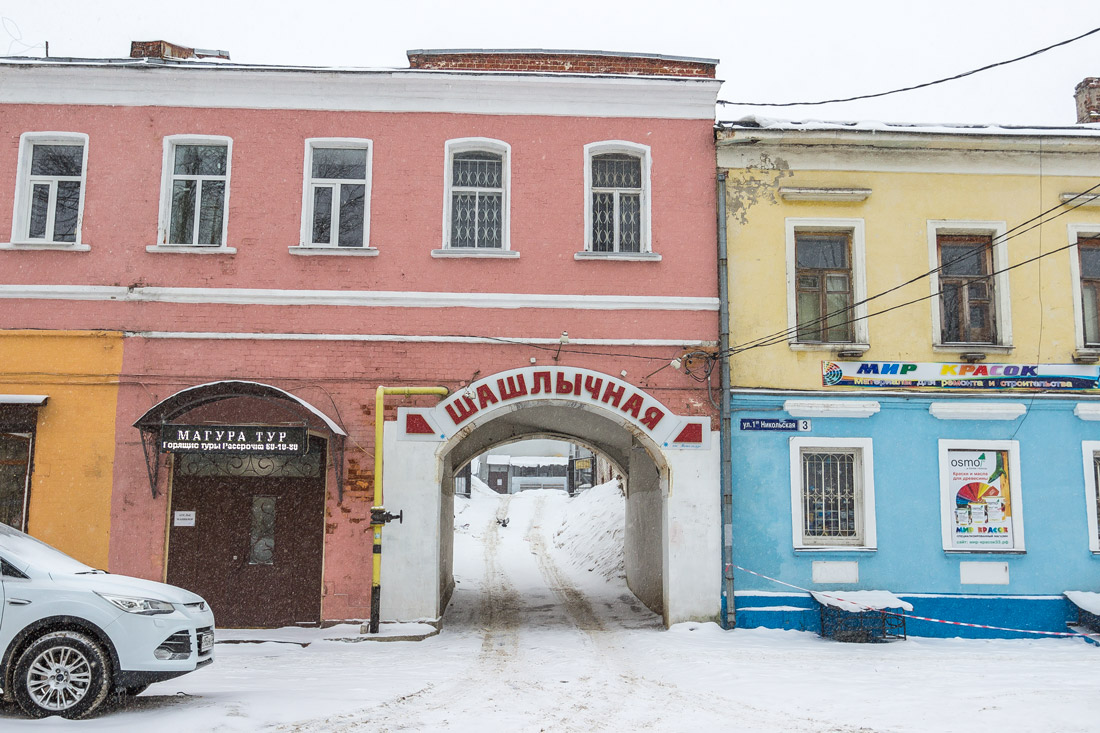 And there, in the courtyards, it all fades away.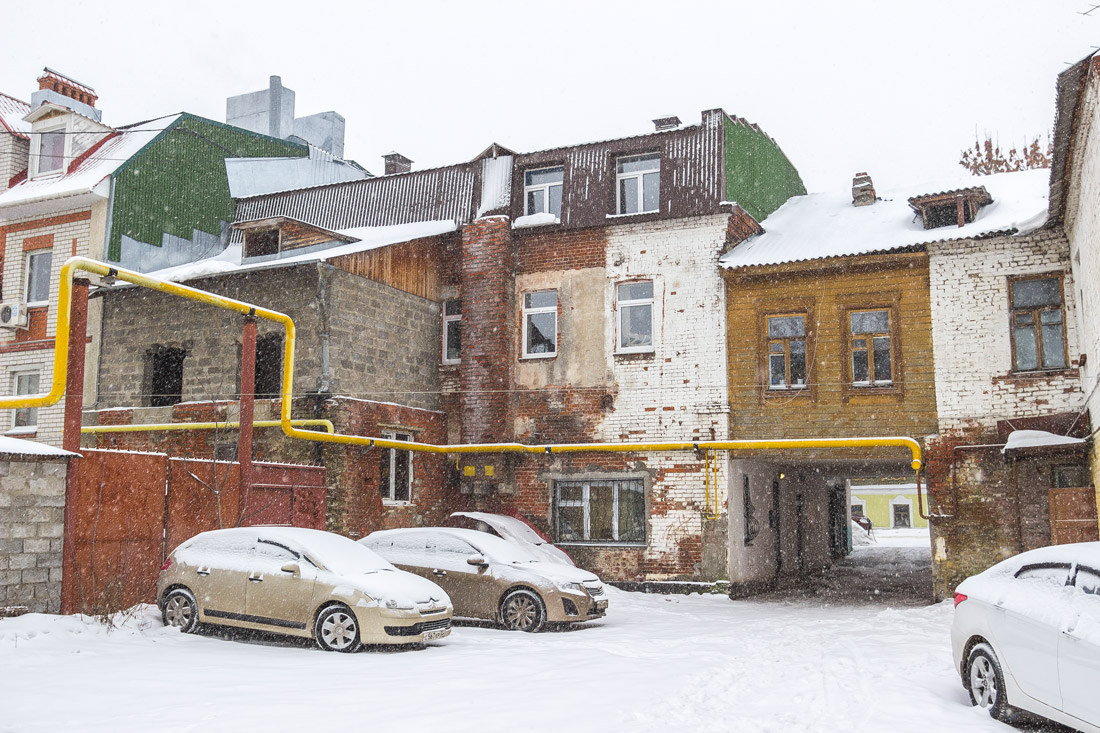 It resembles slums in Buenos Aires.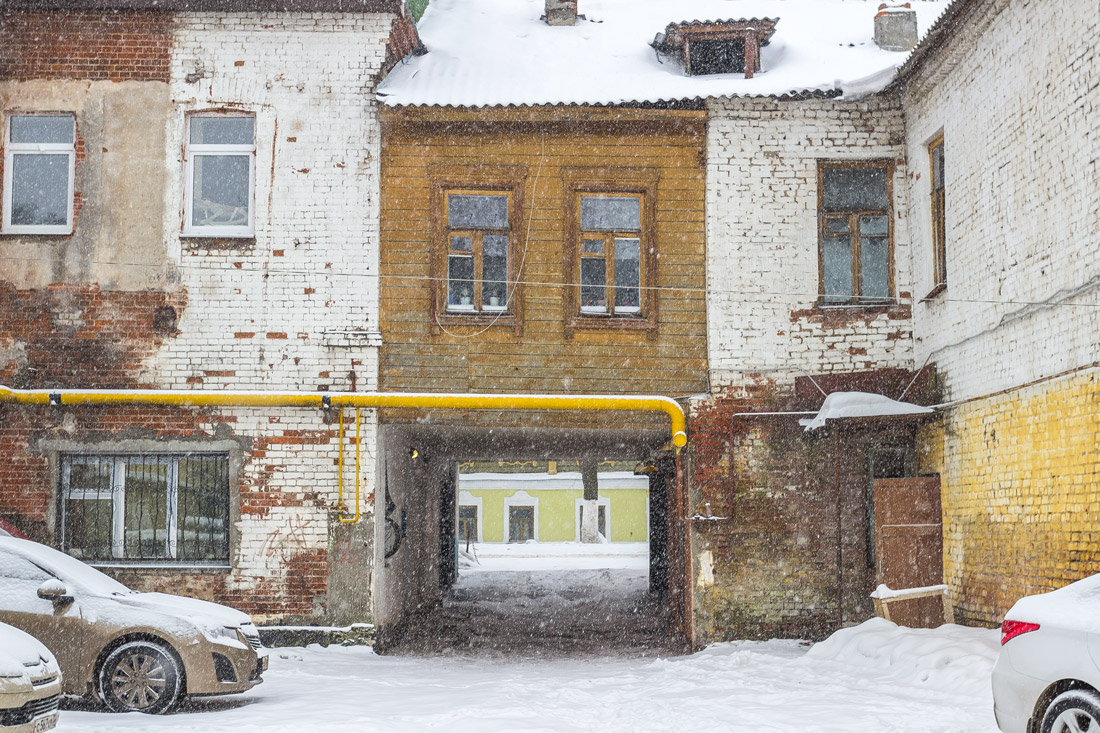 I don't know what those windows are for, or where those doors lead. I hope I haven't stumbled into a dead-end of abandoned houses.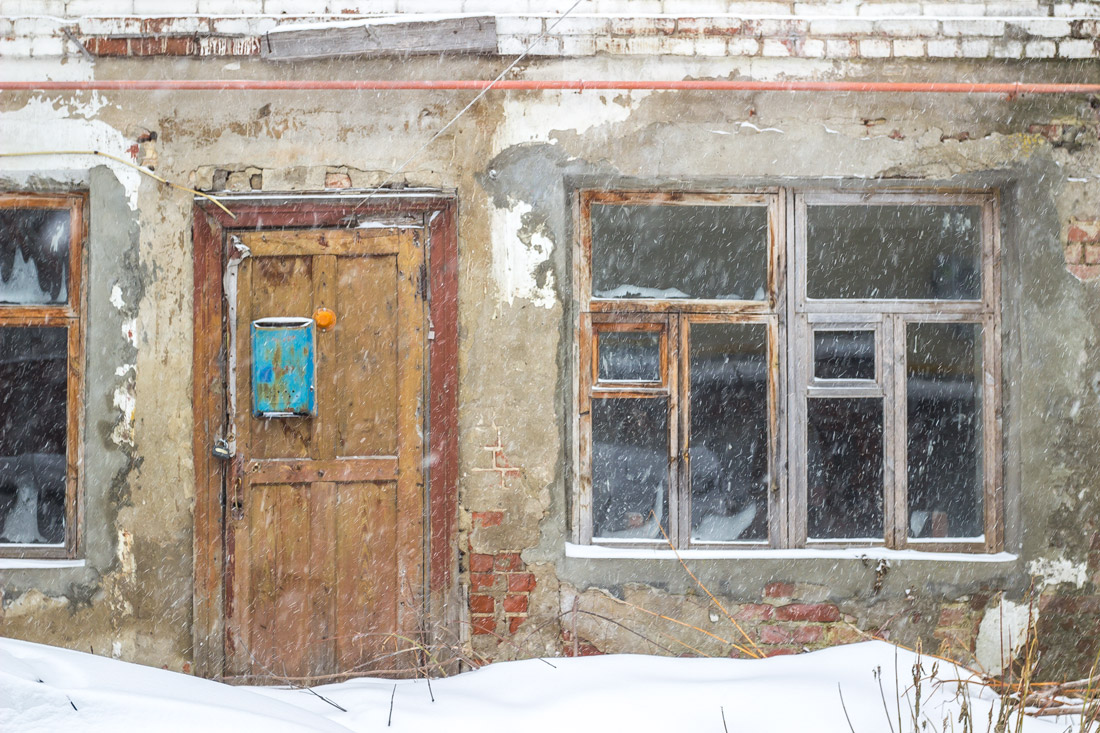 Although cars are parked here. That means people live here.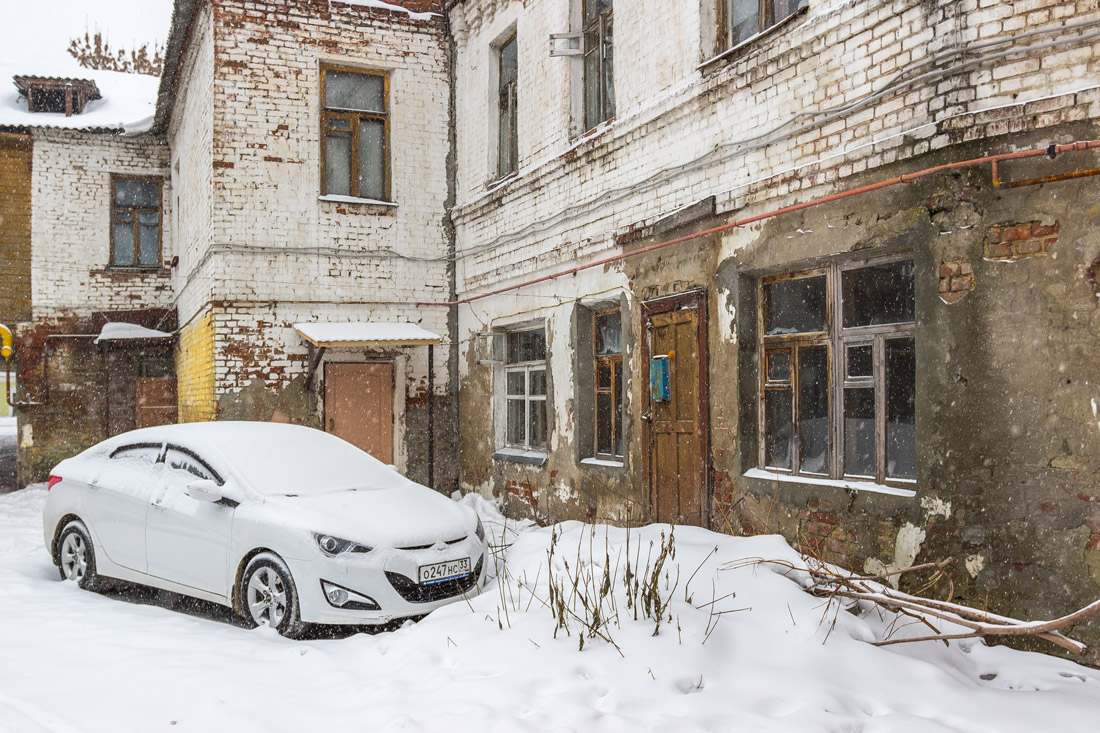 The entrance door. It's probably cozy inside.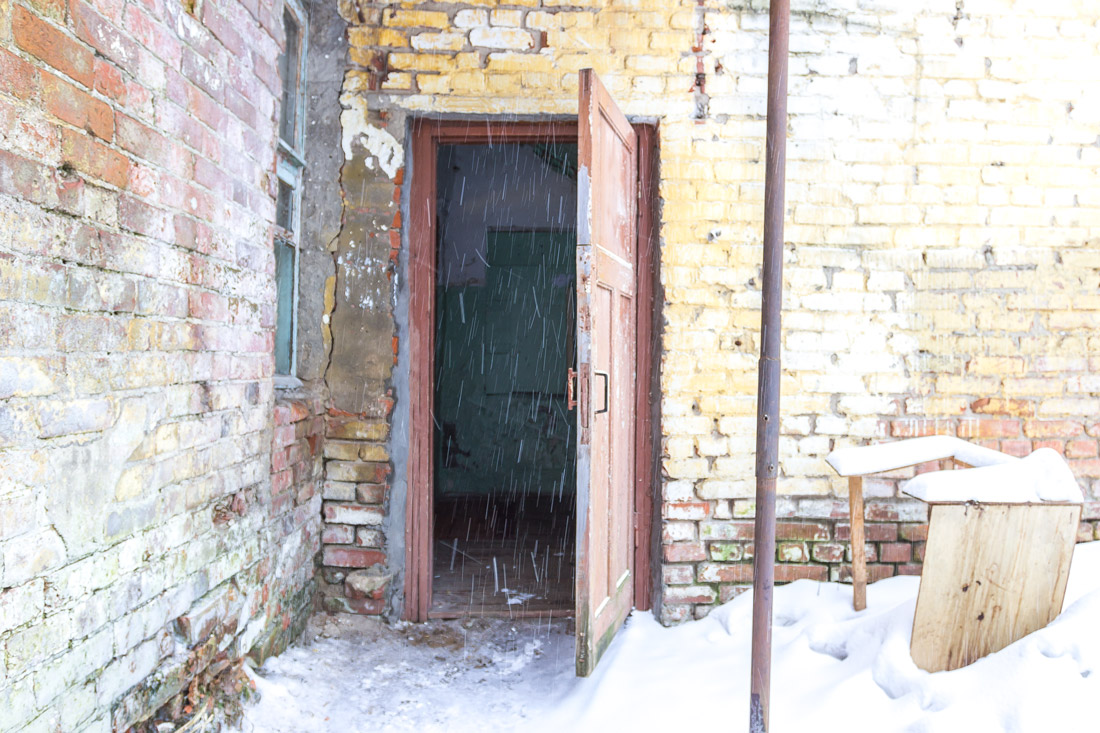 Another courtyard.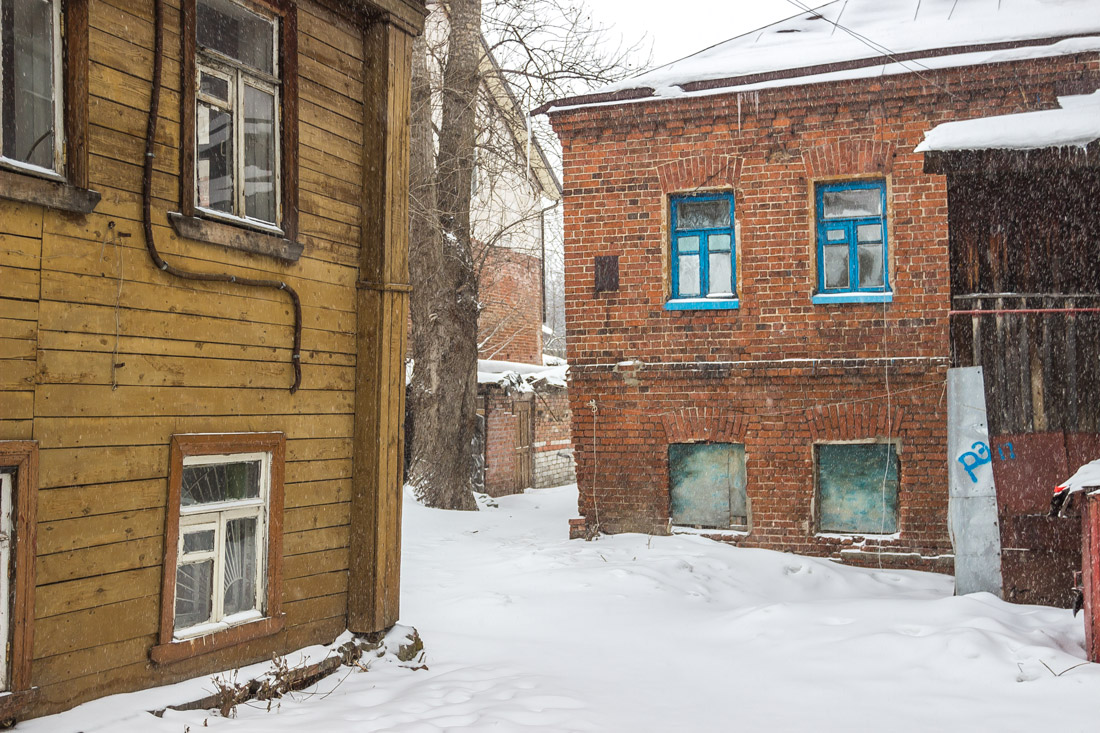 Someone's garage with a decaying extension.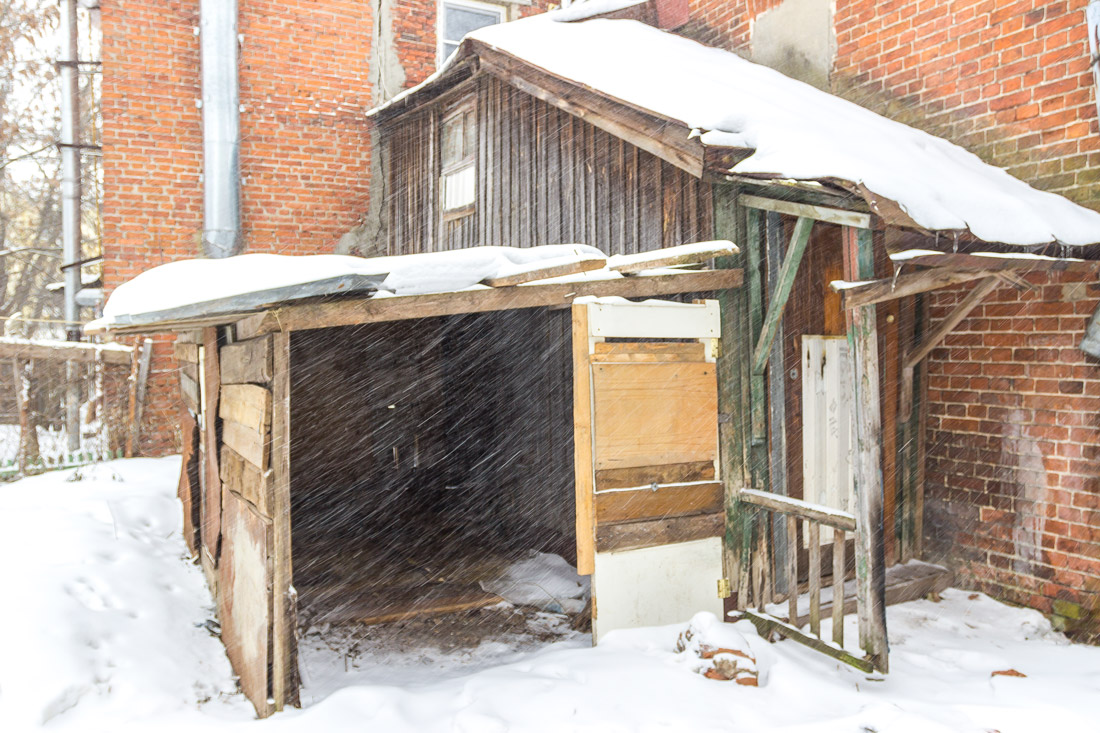 Looks like these extensions serve as insulation for the entrances.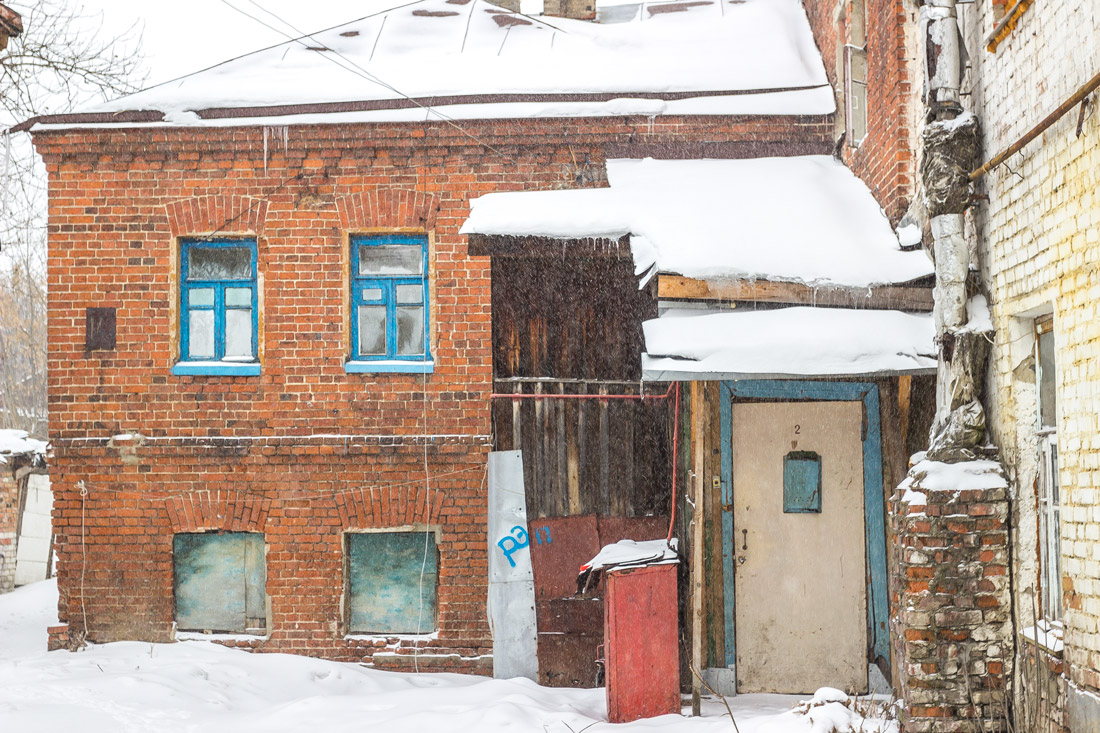 Thicket. All of this is just a stone's throw away from the historical center. Perhaps it's not as daunting in the summer — I'm not sure.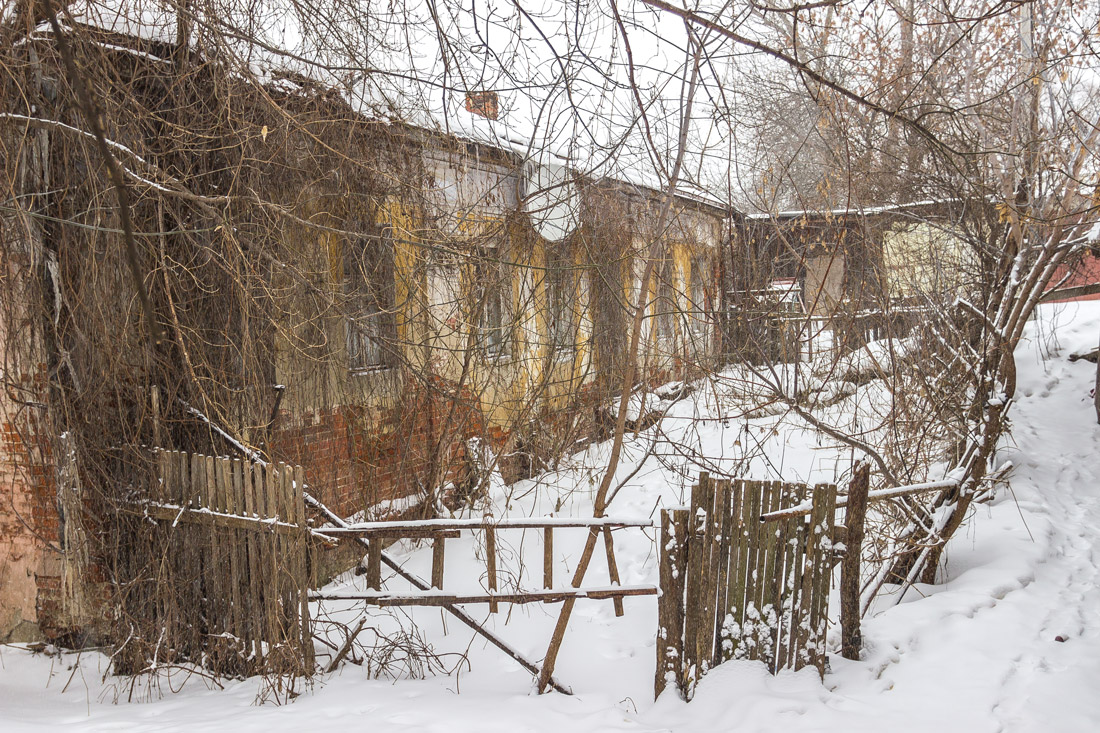 A few more alleys, closer to the center.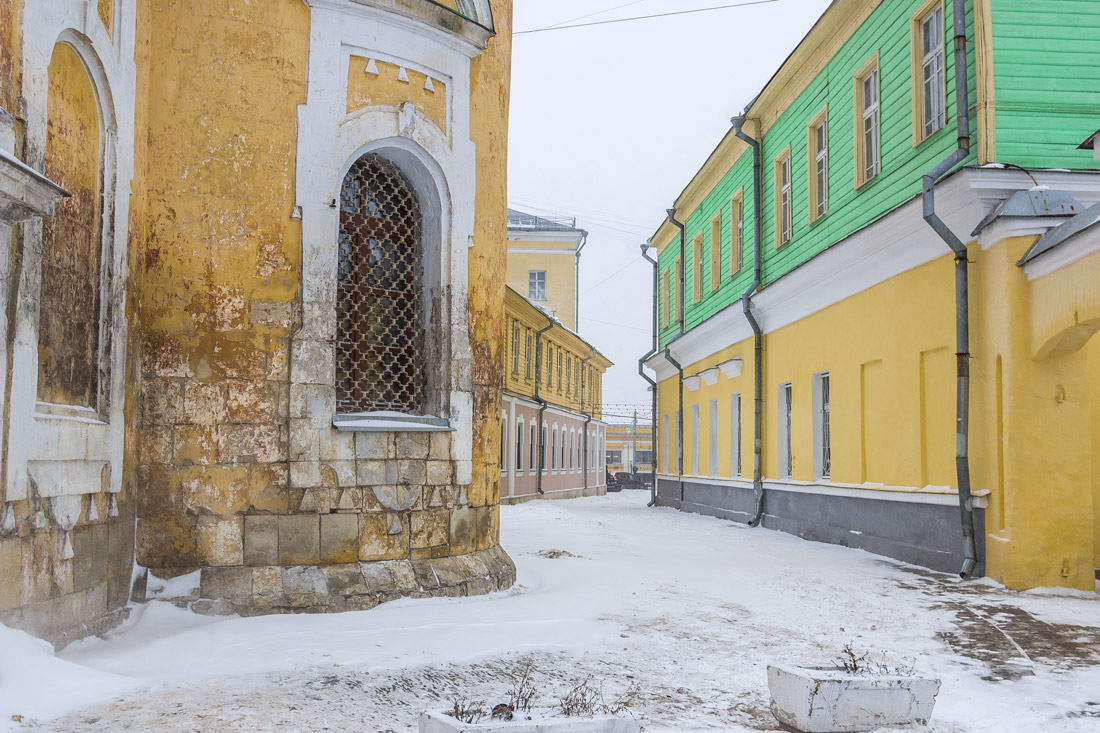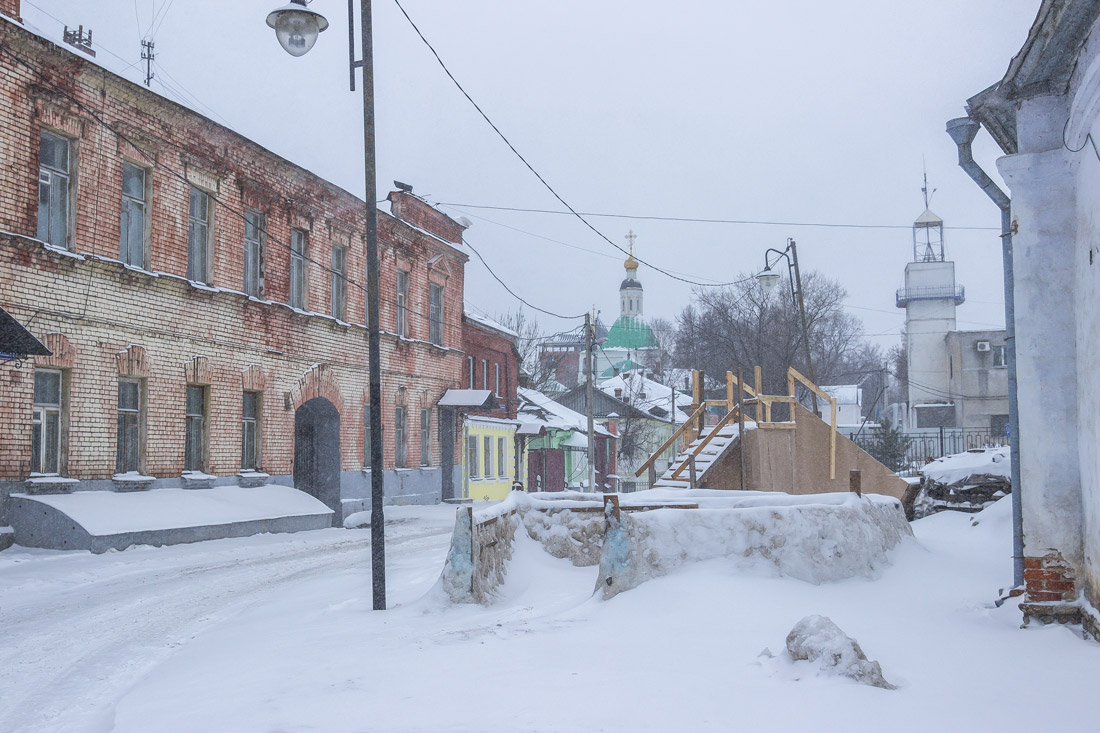 In some places, you can even see a beautiful street buried in snow.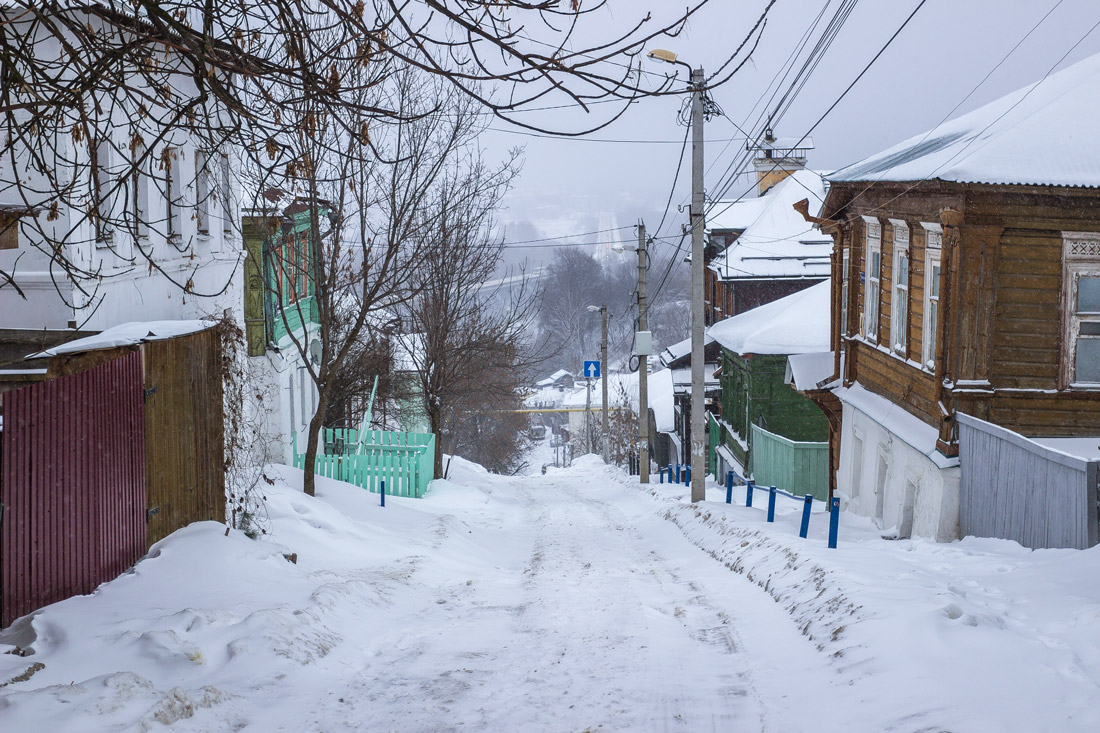 View of the city from the side of the Assumption Cathedral.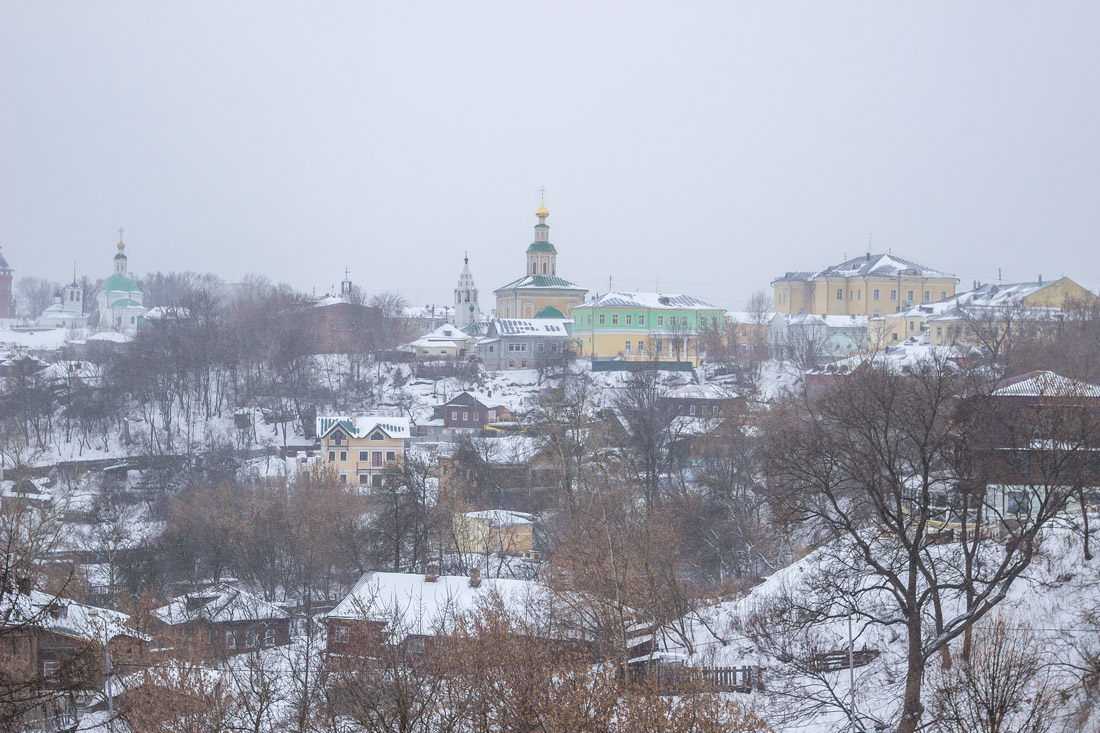 By the way, the cathedral is beautiful. It's very old, built in 1189.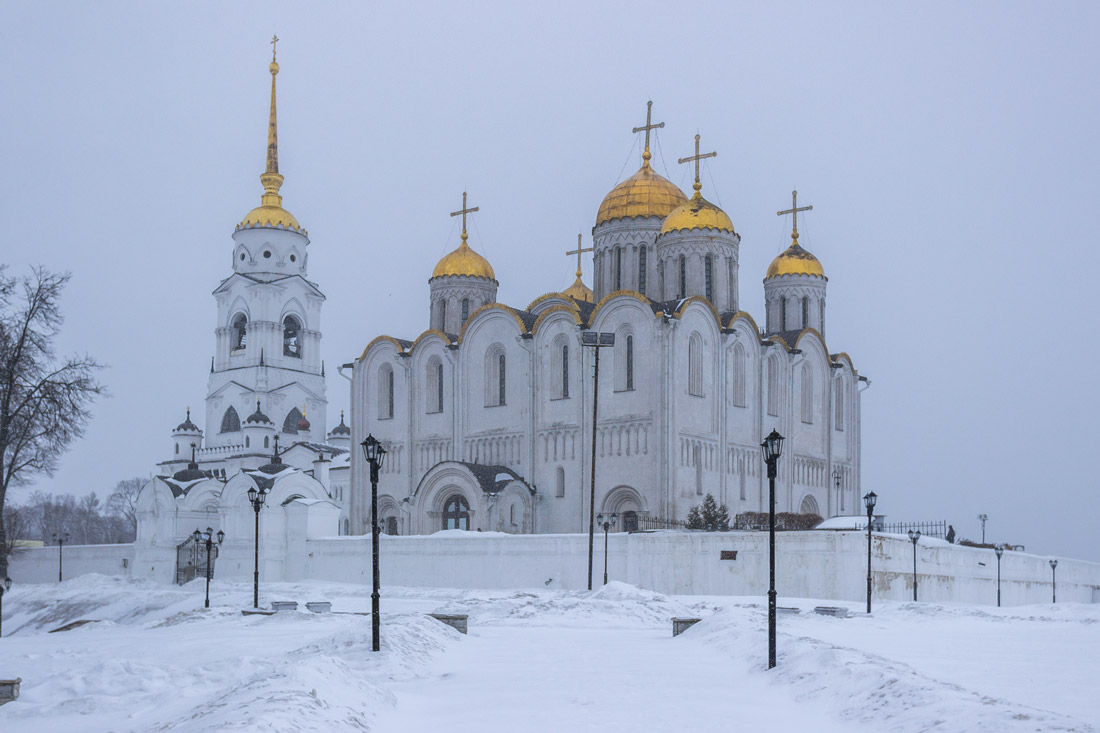 Another major landmark of Vladimir is the Golden Gate arch.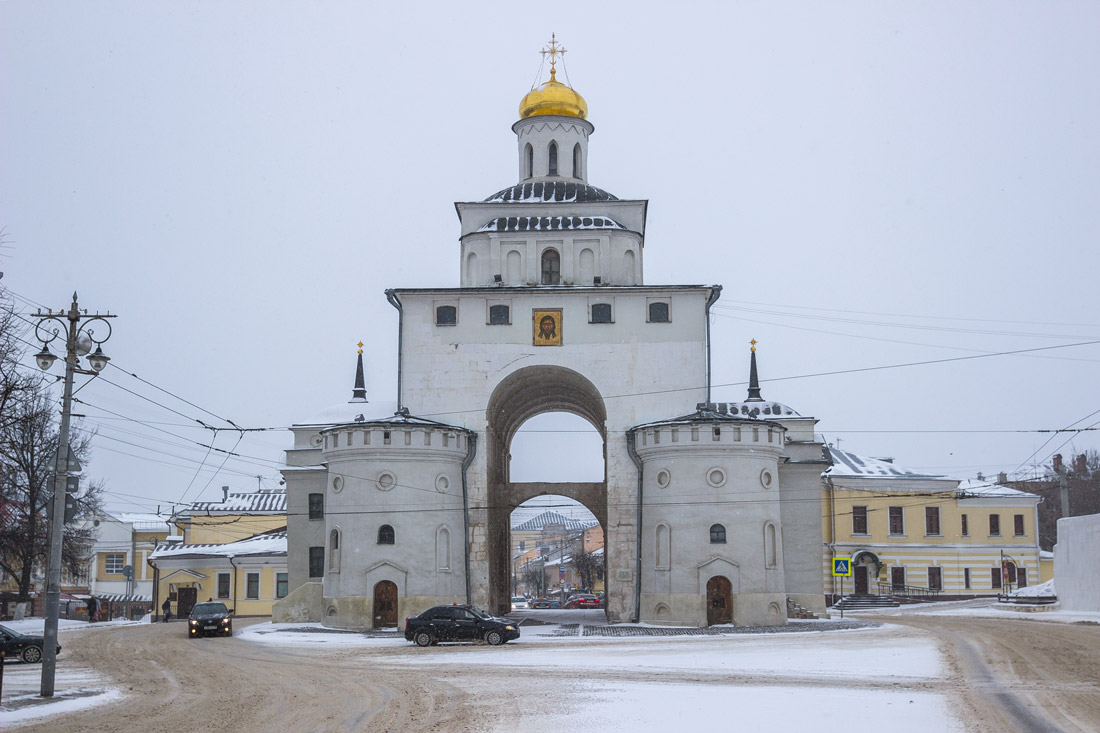 There is nothing particularly interesting about the arch, of course. However, nearby is the former building of the water tower.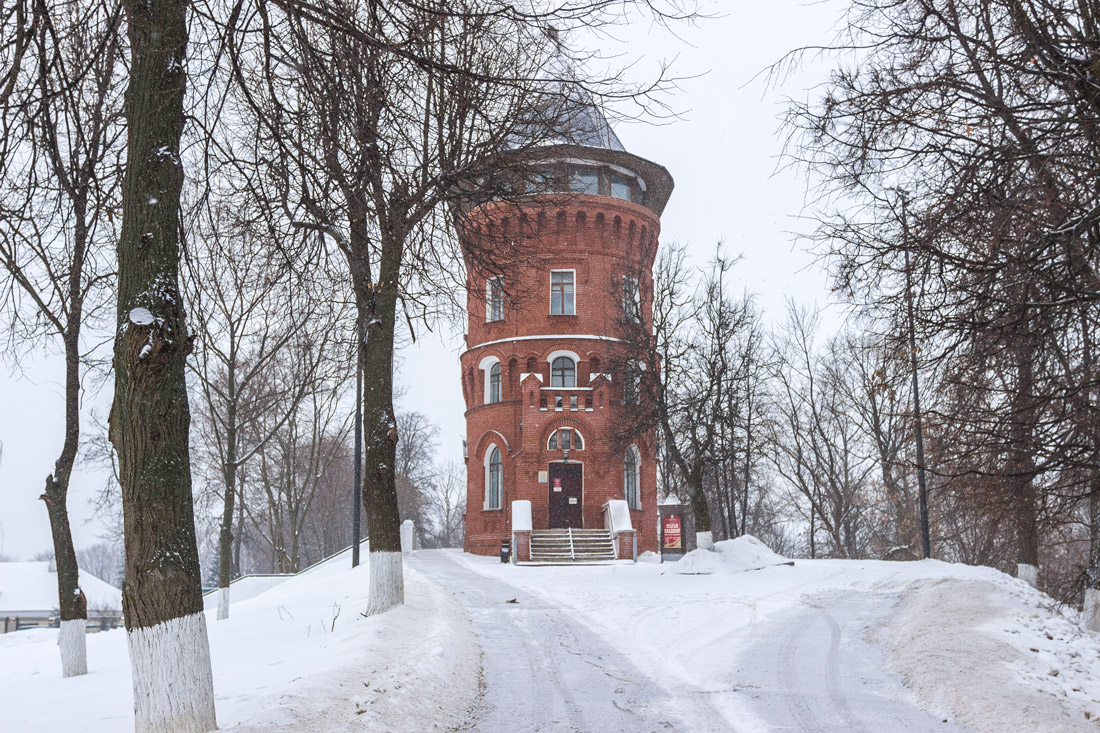 It's definitely worth taking a look here. There is a spiral staircase inside.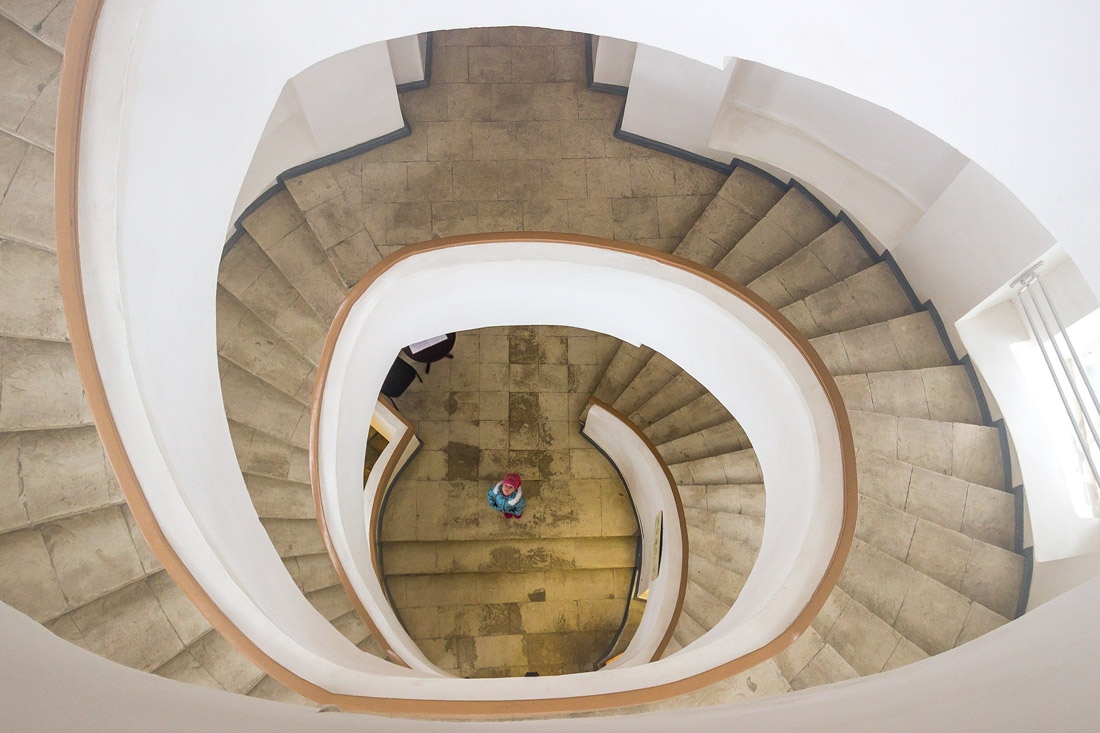 There is a permanent exhibition of pre-revolutionary items on display.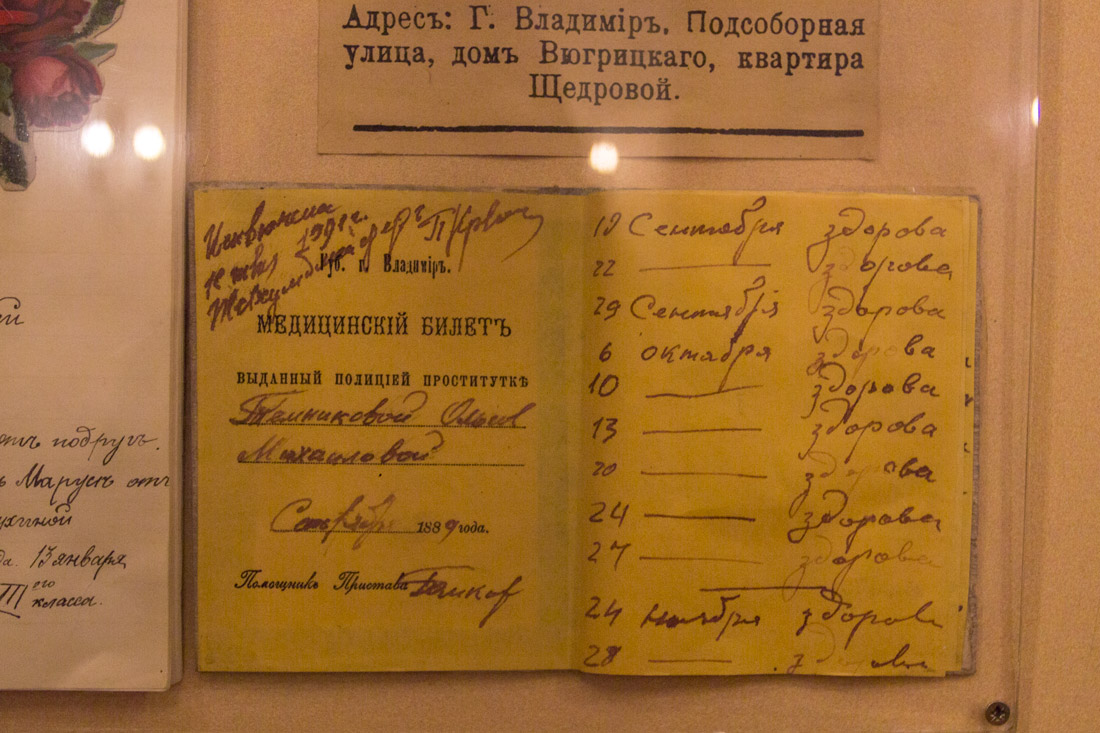 And from the observation deck, there is a decent view of the city.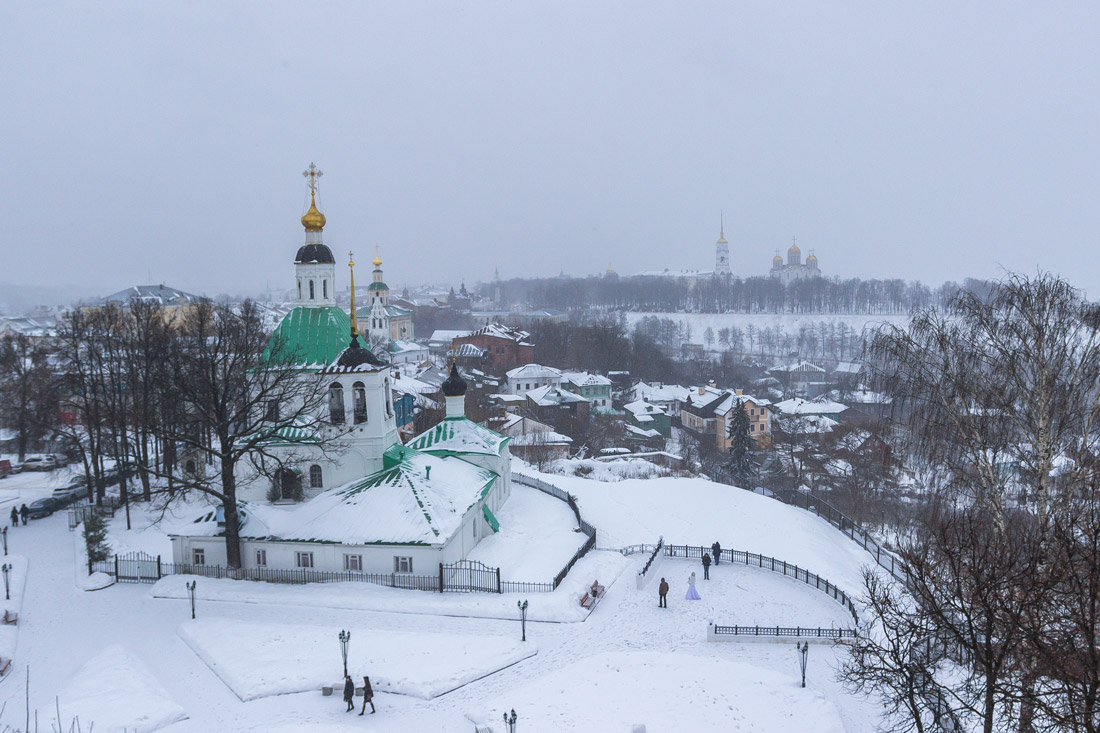 It's nice in Vladimir. The only problem is there's nowhere to put the snow.