The Blue Stone in August 2014
On the way from Pereslavl to Yaroslavl, I accidentally learned that there is an ancient Slavic sacred monument on the shore of Lake Pleshcheyevo, which has survived since the times of pagan Rus. It is called the Blue Stone. Supposedly, after rain, the stone turns blue due to the special reflection of light from its quartz surface.
I couldn't help but look at this wonder. It's not every day you come across a pagan Slavic relic—we don't live in India, after all.
We're driving along the lake. The road is completely deserted. Bam—crossing.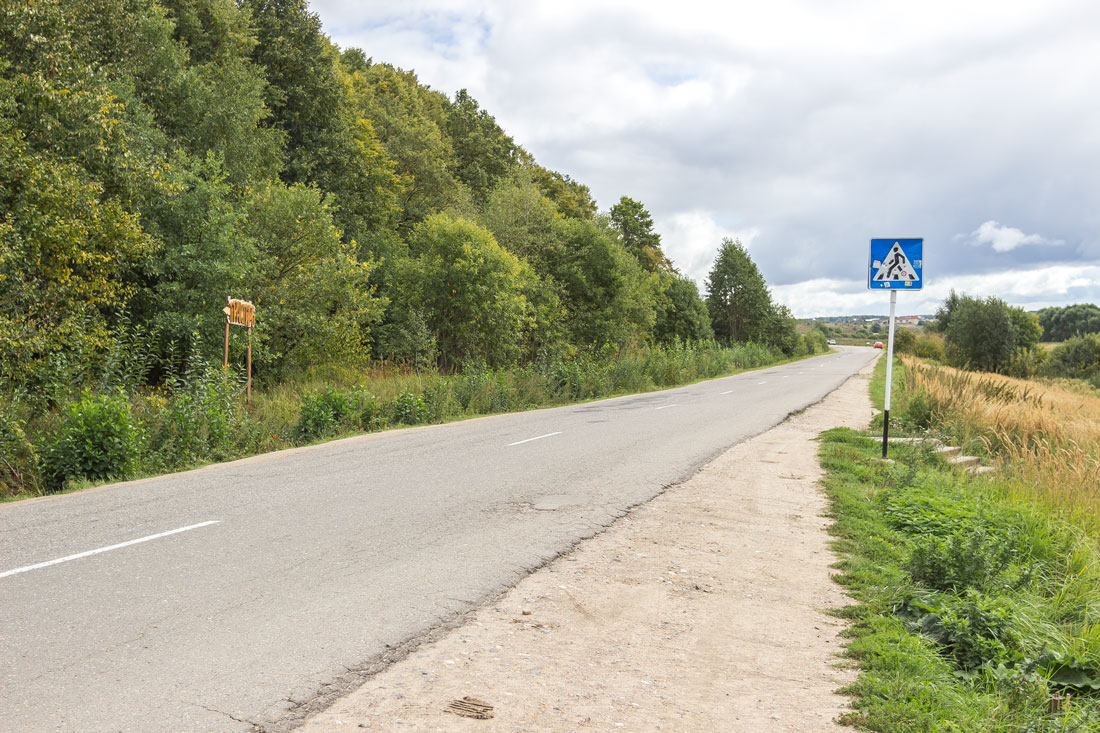 There is even a signpost.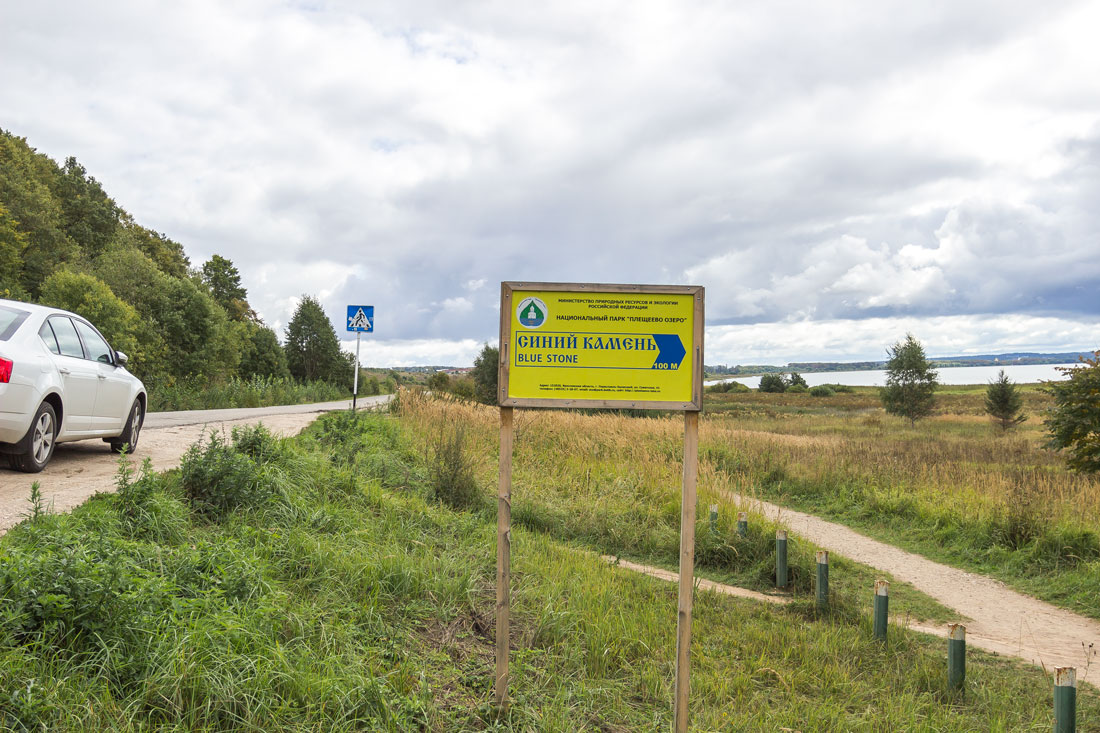 We pass through rows of merchants towards the stone. What are they doing here? Why can't they sell souvenirs in the city? Why go to this remote place? And there is the stone.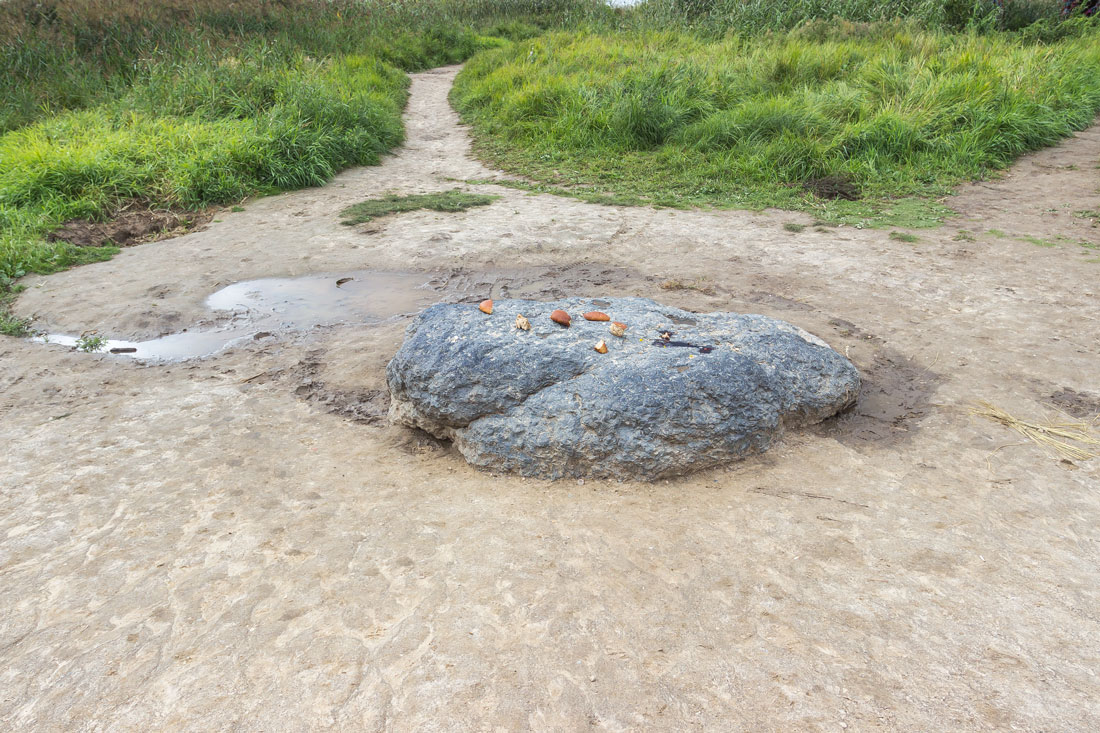 They say that forty years ago the stone used to protrude above the ground at human height, but recently it has sunk.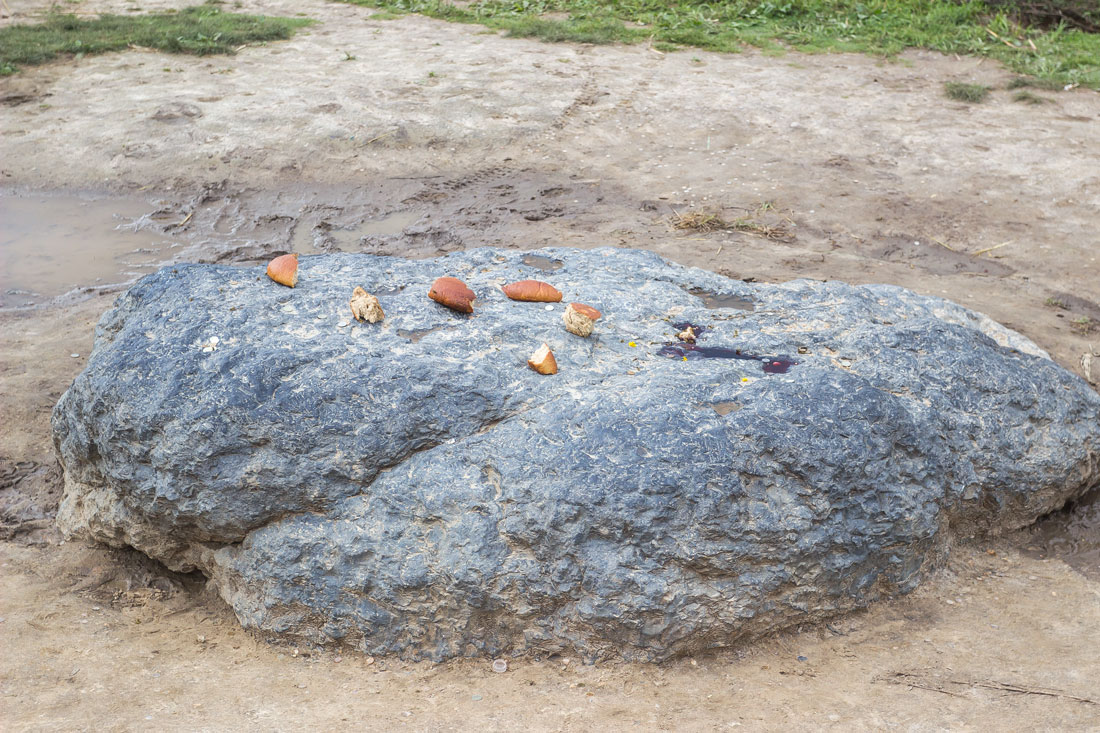 I don't know. Right now, it's just some crap lying in the mud. There are pieces of bread on the stone and spilled wine. It all stinks and attracts swarms of bees buzzing around the stone.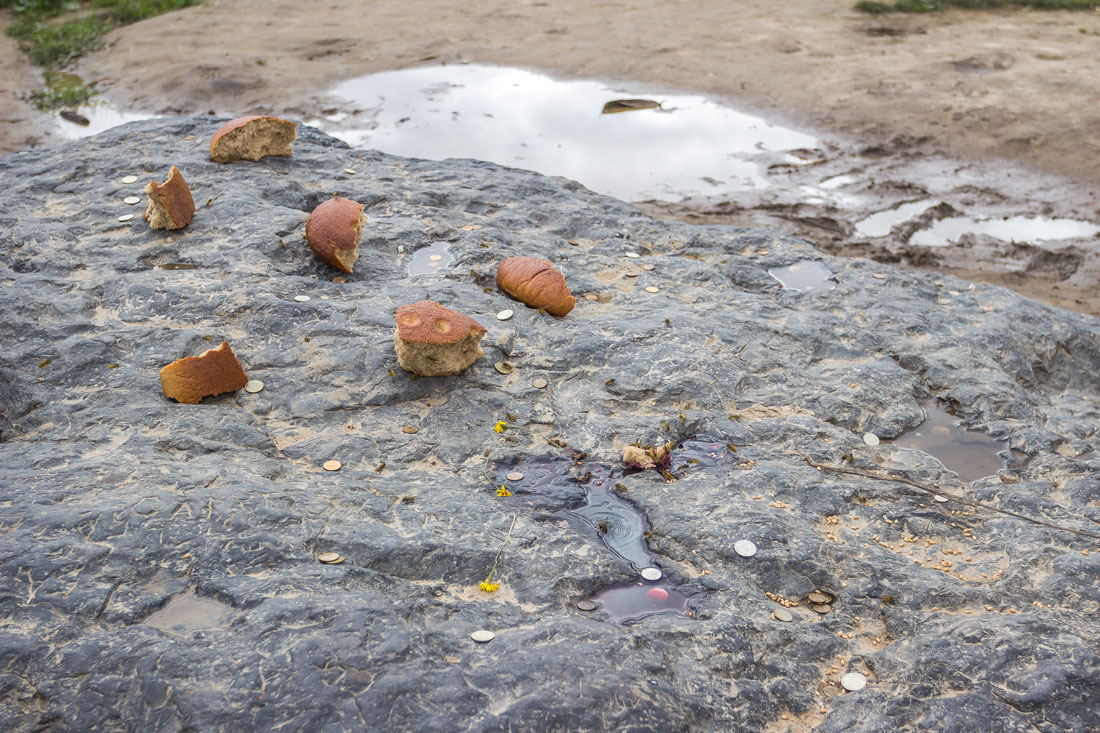 It seems to me that the Slavic relic is sinking into the ground out of shame for the state in which the descendants of the ancient Merians have left it.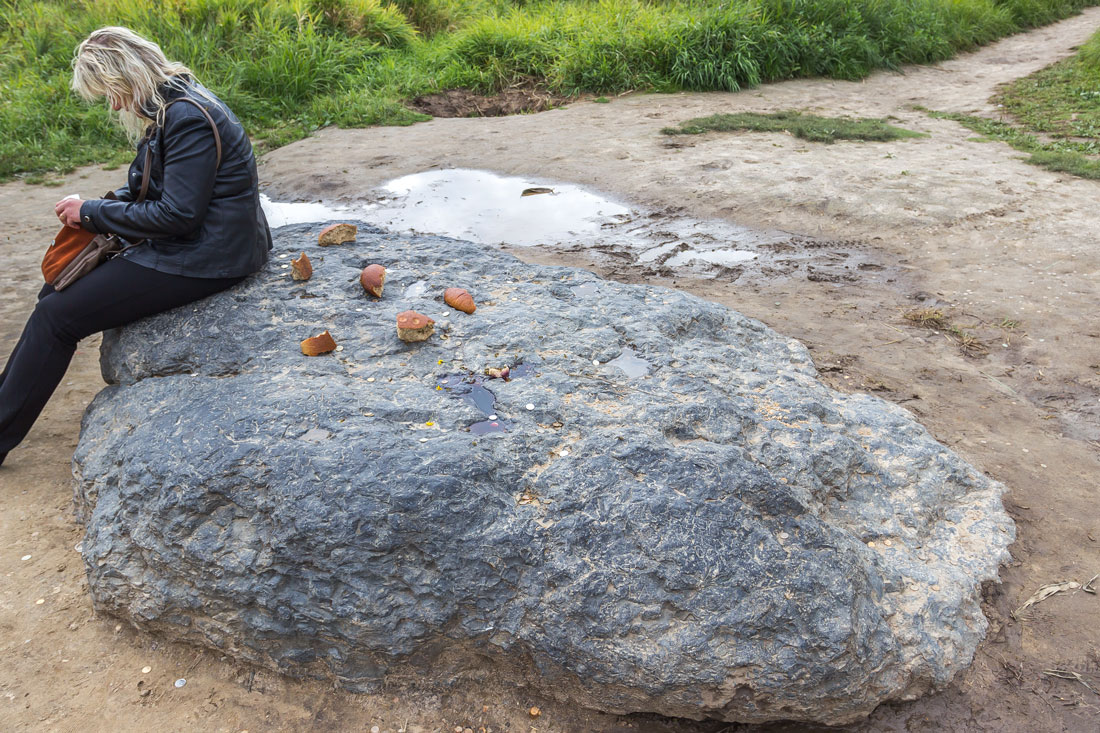 Wow, in short, it's a sacred place.